Design Skill Awards​
2023​
Introducing a global platform where designers can showcase their talents, thereby achieving international recognition and honor.
We honor and elevate a diverse array of exceptional designs that originate from various corners of the world.
Open to everyone from well-respected design firms to emerging solo innovators, the Design Skill Awards acknowledge the full spectrum of creative excellence.
Our state-of-the-art digital platform is carefully crafted to provide an inclusive, groundbreaking, and user-friendly experience, maintaining the highest standards of transparency throughout the awarding process.
Committed to setting the gold standard in various creative fields, including Digital Design, Graphic Artistry, Animation, User Experience, and Multimedia Creation, the Design Skill Awards aim to be an unparalleled benchmark of excellence.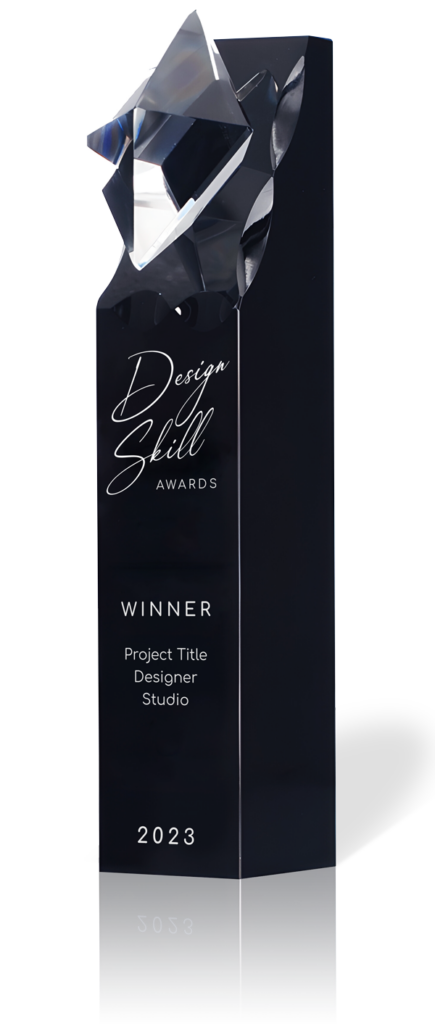 Early Bird Registration
till 4th October 2023
Registration of one project

Registration in one category

Second category: $50

Second project: $90
Standard Registration
till 14th November 2023
Registration of one project

Registration in one category

Second category: $60

Second project: $110
Late Registration
till 29th December 2023
Registration of one project

Registration in one category

Second category: $70

Second project: $130
Deadline
Early Bird Registration
Registration Fee: 90 USD
Additional category: 50 USD

04 October 2023
Deadline
Standard Registration
Registration Fee: 110 USD
Additional category: 60 USD

14 November 2023
Deadline
Late Registration
Registration Fee: 130 USD
Additional category: 70 USD

29 December 2023
Deadline
Project Submissions
Submit your project materials by this date.
It is no longer possible to register a new project.
31 December 2023
Winners Announcement
The publication of the winners on our website will take place on that day.
31 January 2024
How do you become a
Winner
?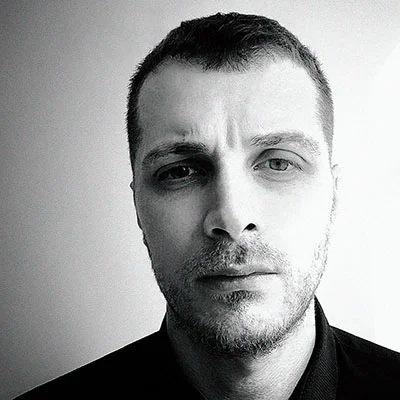 Design Director / Studio Niko Kapa / United Arab Emirates
Niko Kapa, an accomplished Architect, Industrial Designer, and Artist, has garnered an impressive array of awards, including the AlUla Design Award, recognition by A+D as one of the most influential architects in the Middle East, and the title of Innovative Architect of the Year in the UAE. He is a winner of the AIA Middle East Award, Asia Design Prize, and Artzept Design Award, as well as the Signature Art Prize for Sculpture and the COW Design Biennale. Niko has been a finalist for the Premio Arte Contemporanea and Mediterranean Contemporary Art Prize. His work has earned him the Platinum Award for sustainable design and recognition with the Audi Innovation Award, iF Design Award, and German Design Award. He has received the Design Excellence Award, European Product Design Award, and Iconic Award, with a nomination for Designer of the Year. Niko Kapa's achievements also include three MEA Business Awards. Beyond awards, he contributes to the field as a jury member in architectural and design competitions and has been internationally exhibited in Biennials and prominent institutions.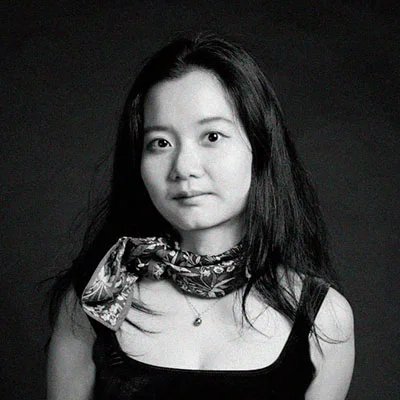 CEO / Design with FRANK / USA
Chloe Fan is the Co-founder and CEO of Design with FRANK, a forward-thinking platform powered by AI. This innovative software simplifies the architectural design process, allowing users to bring their home visions to life in just a few clicks. Completing her studies at the Cooper Union School of Architecture in 2018 with a full scholarship, Chloe's dedication to her craft was evident early on. Her academic achievements earned her the Toni & David Yarnell Award. Additionally, Wallpaper Magazine acknowledged her efforts, listing her as an Architecture Graduate of note in 2018. Various exhibitions have displayed her graduate projects, from New York galleries to the University of Santiago de Chile. Professionally, Chloe has contributed to significant museum projects, notably the Grand Canal Museum and the Tesoro di Dan Gennaro Museum. 2018 saw her work being part of an exhibit at the Museum of Modern Art in New York. In the realm of innovation, she both invented and designed a large-scale 3D printer that was showcased at the Venice Architecture Biennale. Furthermore, her "Instant Lounge" concept – a 3D printer designed to craft furniture in real-time – was a key feature at the Shenzhen Bi-City Biennale of Architecture and Urbanism in 2019-2020.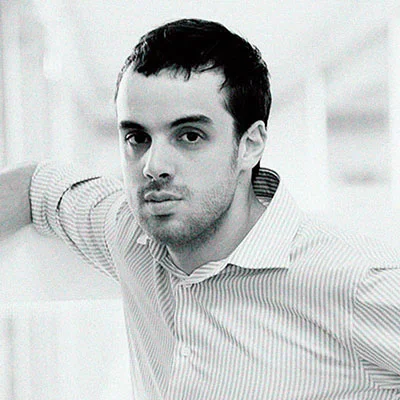 CEO / Paolo Cappello Design Studio / Italy
Born in 1980 in Verona, Paolo Cappello is a talented industrial designer who graduated from Politecnico di Milano. Following a fruitful three-year collaboration with Ludovica+Roberto Palomba in Milan, he established his own studio in Verona in 2007. Within his studio, Paolo collaborates with other skilled professionals in the fields of architecture, communication, and graphics, enriching his creative process. Over the years, Paolo's exceptional work has garnered numerous international accolades. Notable among these are the prizes received in prestigious design competitions such as the 2008 Promosedia International Design Competition, 2008 Greener Gadgets Design Competition, 2008 Swarovski Crystal Visions, 2009 Antoniolupi Design Competition, 2009 Progetto Deco Design Competition, and the 2009 Ossigeno Italiano Prize by Abitare Magazine. Beyond his design endeavors, Paolo also contributes to Rolling Stone magazine by writing the design column for its online edition. His artistic vision and innovative creations have caught the attention of leading international magazines and newspapers, including the NY Times, Herald Tribune, Abitare, Interni, Ottagono, Residence, Icon, Elle Decor, and Rolling Stone. Paolo Cappello's remarkable journey in the realm of industrial design continues to captivate audiences worldwide, as he effortlessly combines creativity, functionality, and artistic expression in his award-winning works.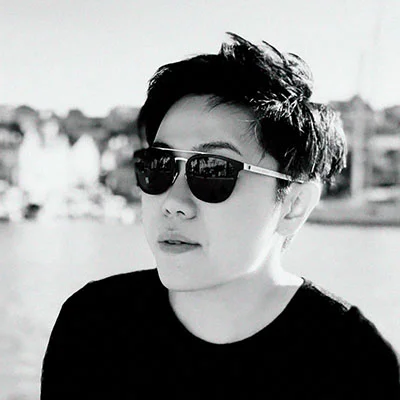 Creative Director / BEAMY / China
Ronn Lee is a seasoned and accomplished multidisciplinary brand and design creative, boasting an impressive track record of over 20 years in the industry. Throughout her career, she has spearheaded transformative projects in concept development, branding, graphic design, interactive experiences, and product ideation across diverse industry sectors. As the Founding Partner and Creative Director of BEAMY, a dynamic branding and multi-disciplinary creative firm headquartered in Shanghai, with additional offices in Singapore and New York, Ronn has consistently pushed the boundaries of innovation and creativity. Her fearless spirit led her from Singapore to Shanghai, where she recognized the immense potential of China's burgeoning market for branding and creative services. Prior to her venture in Shanghai, Ronn honed her skills as an Art Director in Tokyo, gaining invaluable exposure to different working cultures and design sensibilities in Singapore, Japan, and China. Over the years, Ronn's outstanding works have been honored with more than 100 international design and creative awards, a true testament to her unwavering commitment to excellence. Additionally, she has been invited to serve on the jury panels of numerous prestigious international award shows, where she collaborates alongside industry luminaries.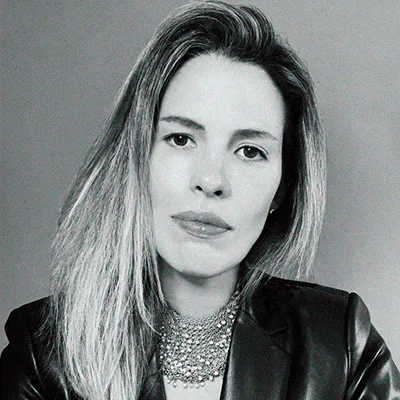 Designer, Founder / Roberta Rampazzo Design / United Kingdom
Roberta Rampazzo Design stands out for its strikingly sleek, yet bold aesthetics. The designs are not only timeless but are also crafted to resonate emotionally, offering an enduring blend of excitement and ardor. Every piece ensures the finest quality with a strong emphasis on sustainable material procurement. With over two decades in the industry, the brand's signature work has graced top design exhibitions, fairs, and publications across over 25 nations, including places like Denmark, the USA, Italy, and Japan. This recognition extends to significant design accolades like the A Design Award and a nomination for the German Design Award. Roberta has curated exclusive collections for premier brands such as Decameron, Mosarte, Objekto, Vermeil, Firma Casa and Solancis among others. Her designs have found their way to upscale retail outlets worldwide. Now based in London, Roberta continues her innovative design journey.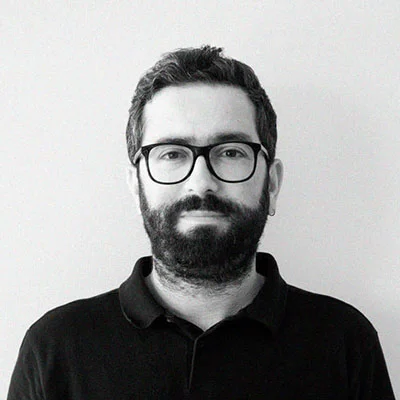 Architect, Founder/ A2OFFICE / Portugal
Alberto Ribeiro has been a dedicated architect since 2006. In 2011, he established A2OFFICE, a studio dedicated to producing top-tier projects for individual clients, businesses, and investors. Among the notable accolades he's received, in 2022, he earned a Gold accolade at the Architecture & Design Collection Awards for the "Casa da Vilarinha" project in the "Private Residence Medium Architecture Built" category by the ADC – Architecture & Design Community. That same year, he was awarded a Silver accolade for the "CR.IS Apartment" project in the "Residential Interior Design Built" category by ADC. Furthermore, his "CR.IS Apartment" project was also recognized with a Gold accolade in the "Residential Apartment Interior" category at the International Interior Design Awards, organized by APR – Architecture Press Release. Another feather in his cap that year was the Silver accolade for the "JoLa House" project in the "Private Residential Interior Built" category by APR.
Recent
Winners
of our other Awards​
... and over 1,000 other winners.