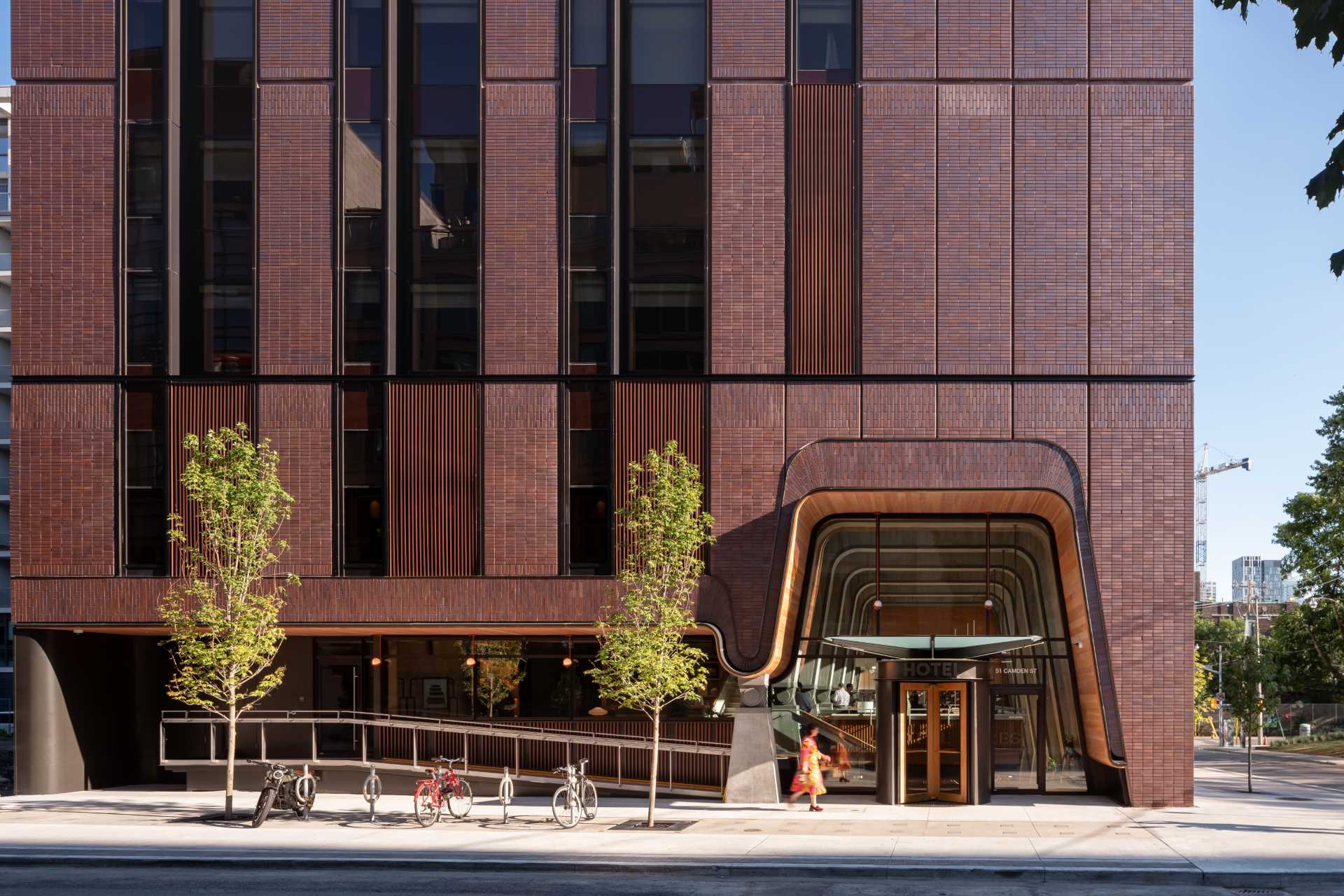 Shim-Sutcliffe Architects has sent us photos of the Ace Hotel in Toronto, Canada, which has a red brick facade that draws guests in with a wood-lined opening.
Working closely with the creative agency Atelier Ace, the architects of the hotel decided to cover the exterior of the hotel in brickwork with different patterns, including wrapping around the uniquely shaped design.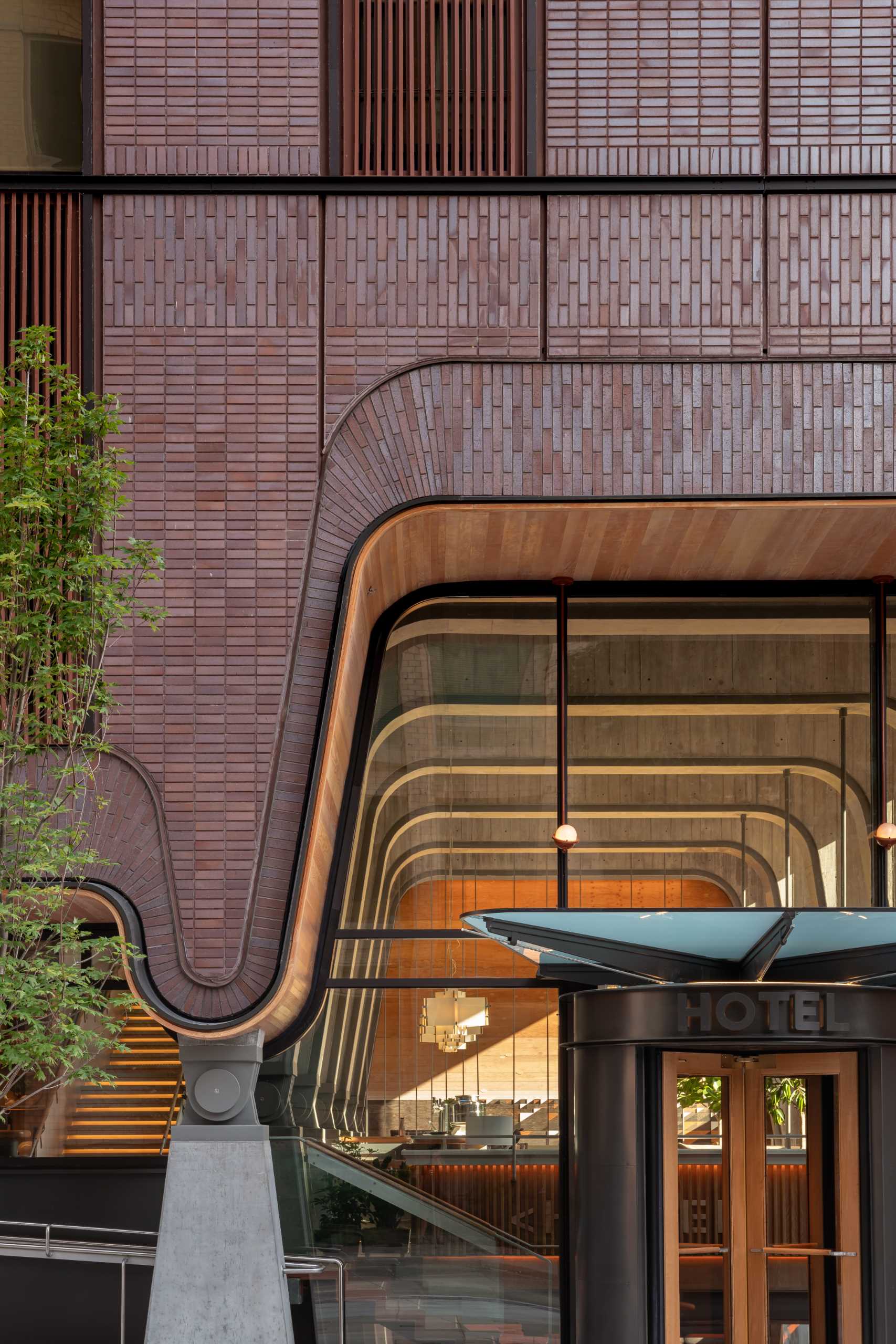 Stepping inside the hotel, you are greeted by a lofty space with board-formed concrete elements and wood accents.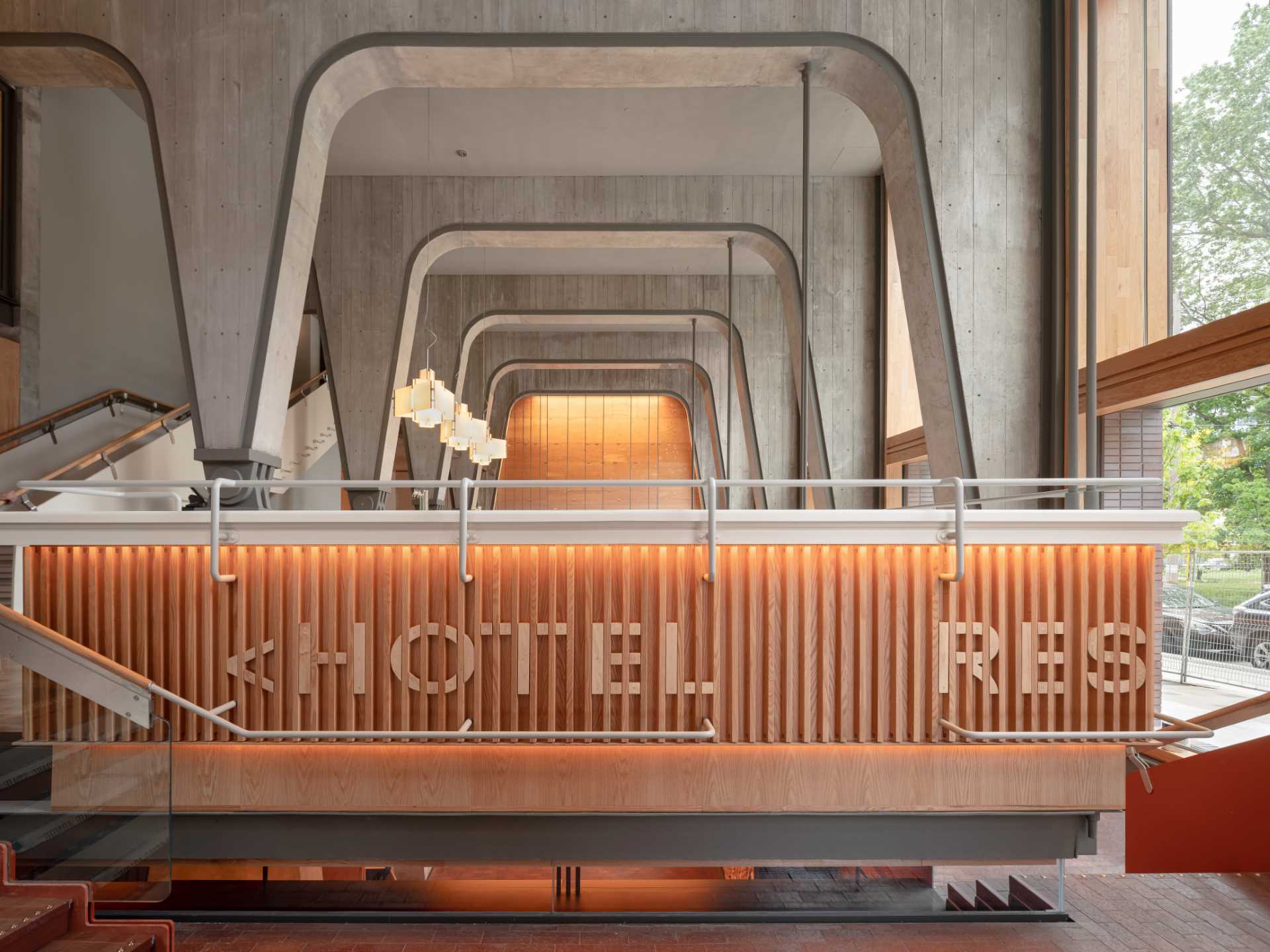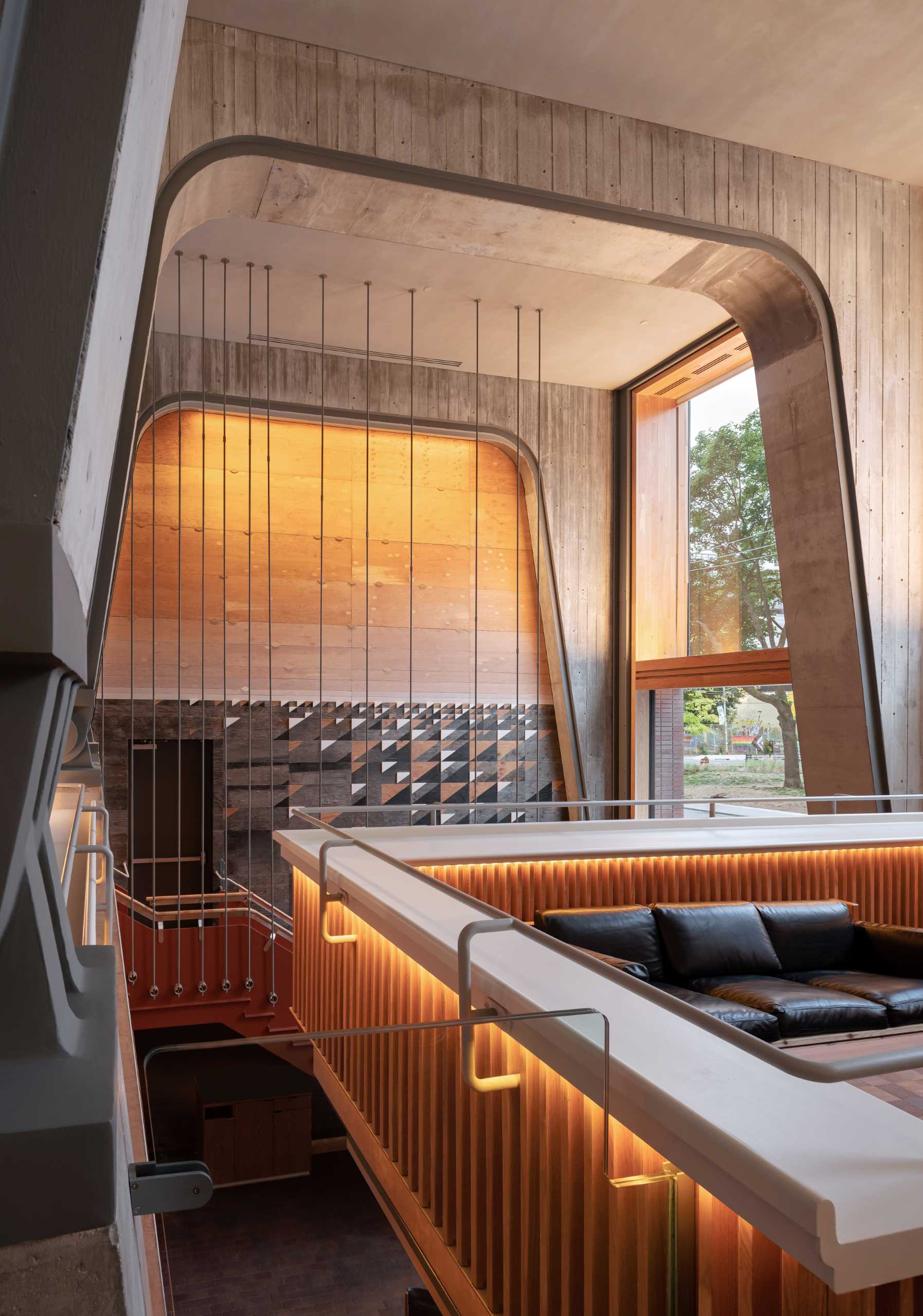 Walls of windows at the entrance and on an adjacent wall, flood the interior social spaces with natural light.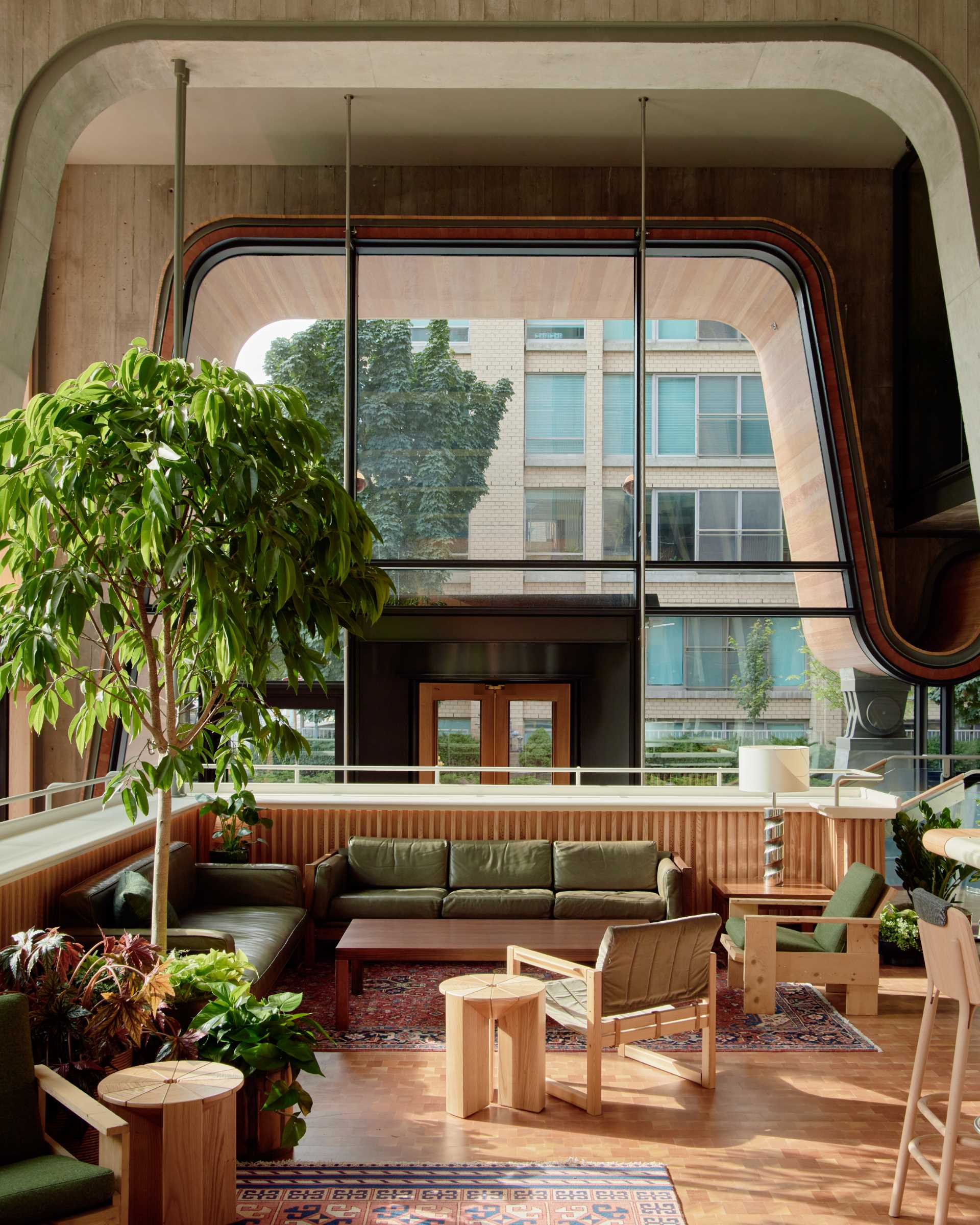 Stairs lead from the hotel entrance down to the restaurant, where brick flooring complements the brick found on the hotel exterior.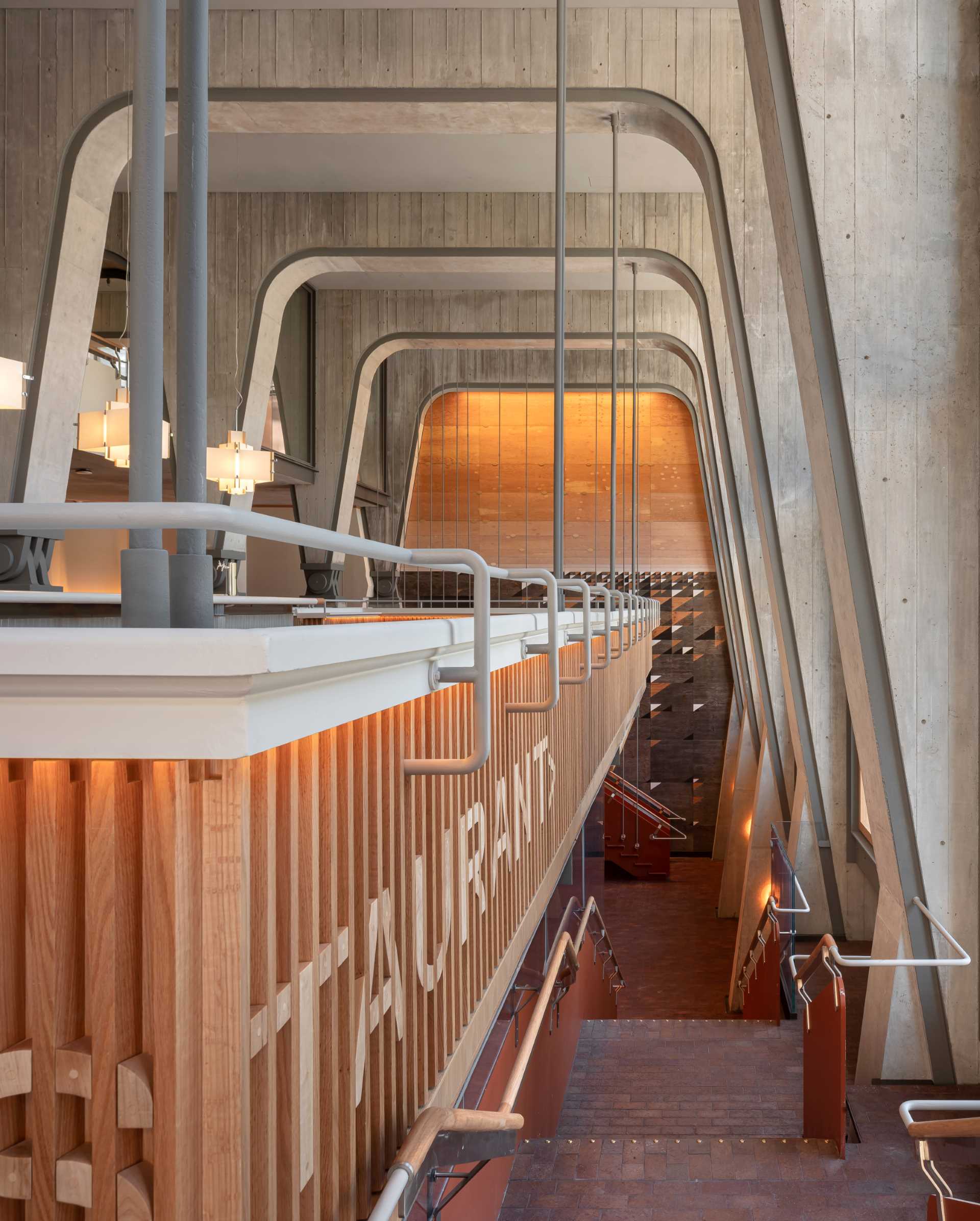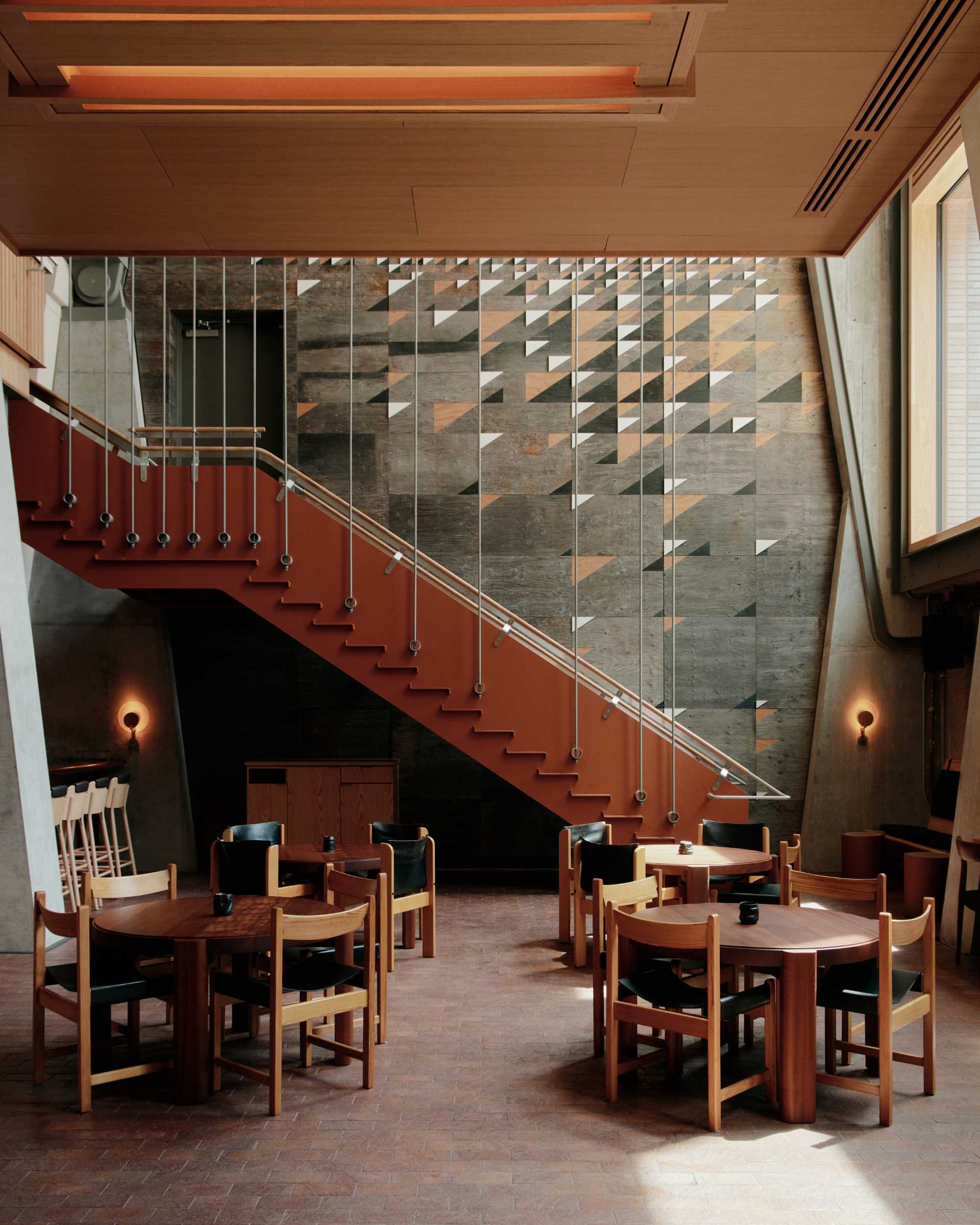 The lower restaurant level includes lighting with a warm glow, helping to create a cozy and relaxed dining experience.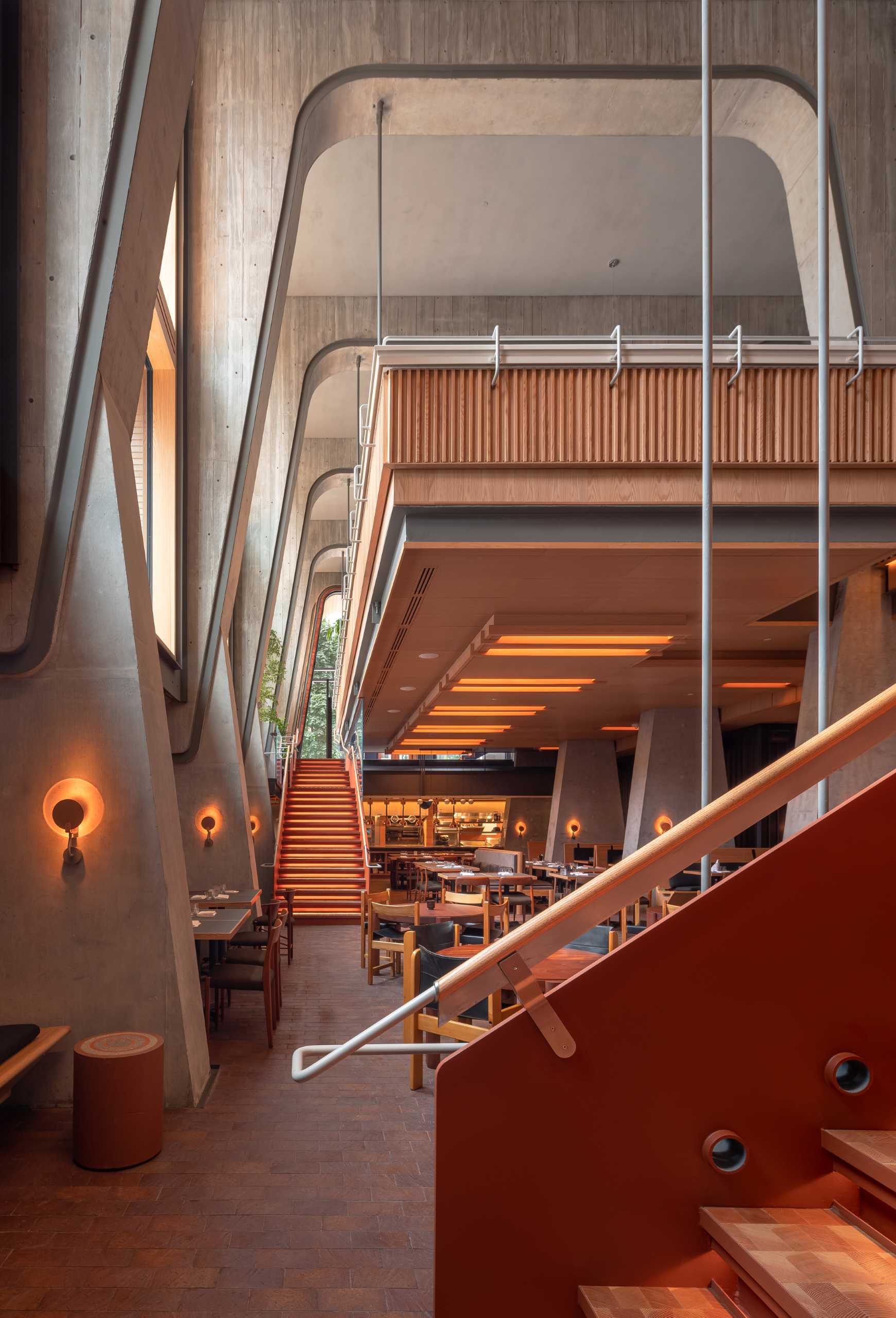 Some of the restaurant seating runs along the wall, while wood is stored in an angled section.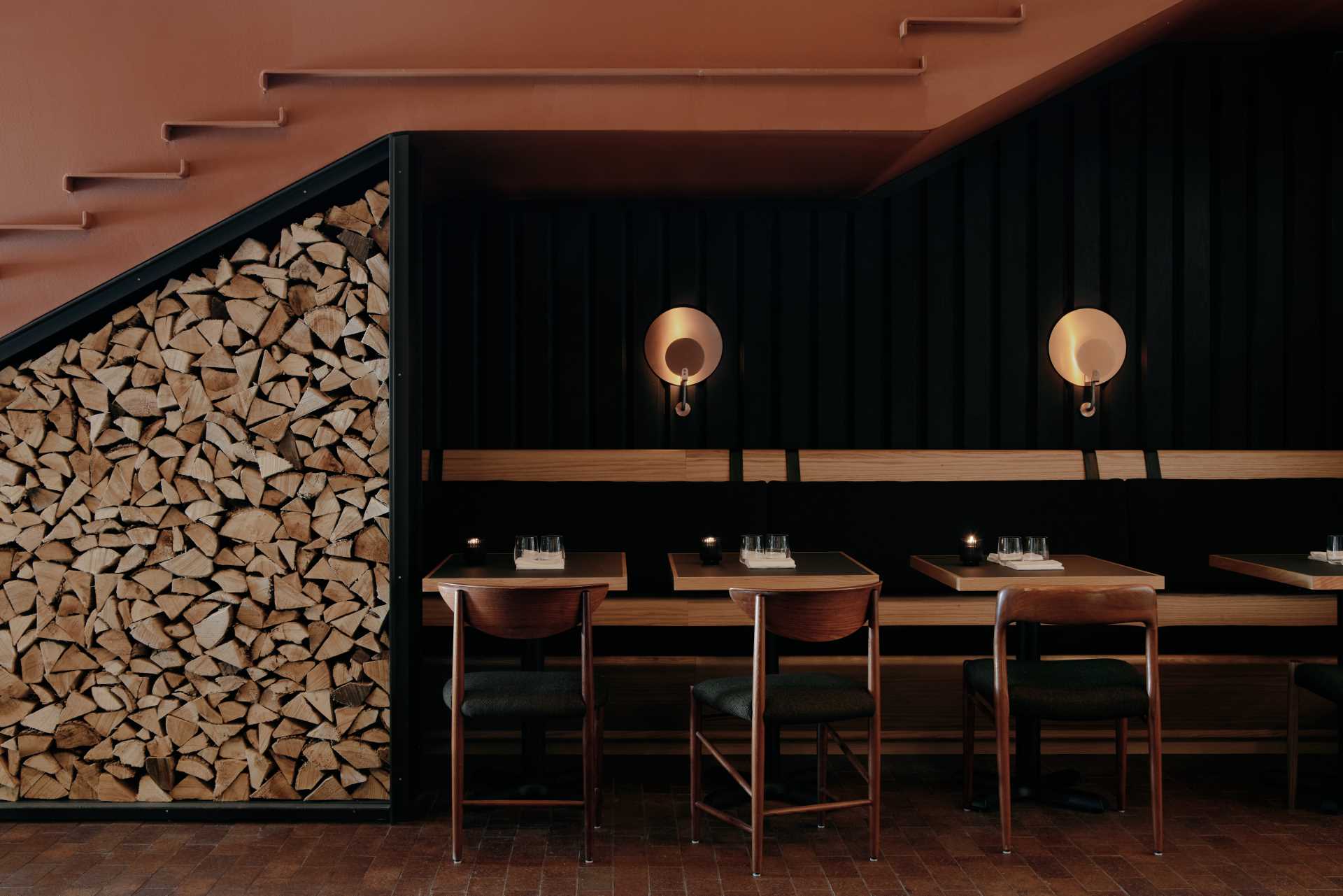 The hotel lobby has a welcoming design, with pale green tiles that clad the reception desk, while the wood countertop and shelving complement the nearby stairs.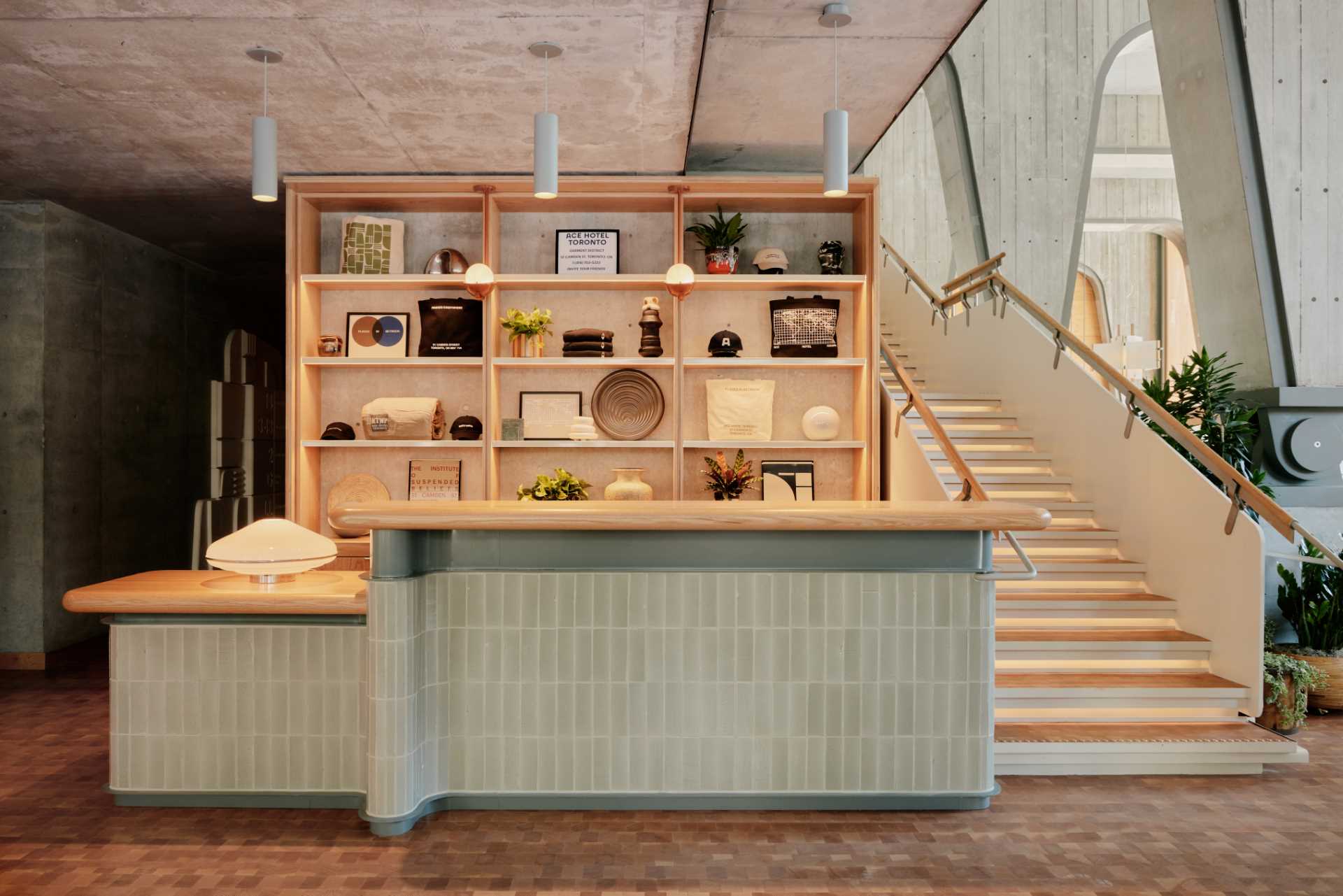 The hotel also includes a lounge area with a fireplace and various seating options.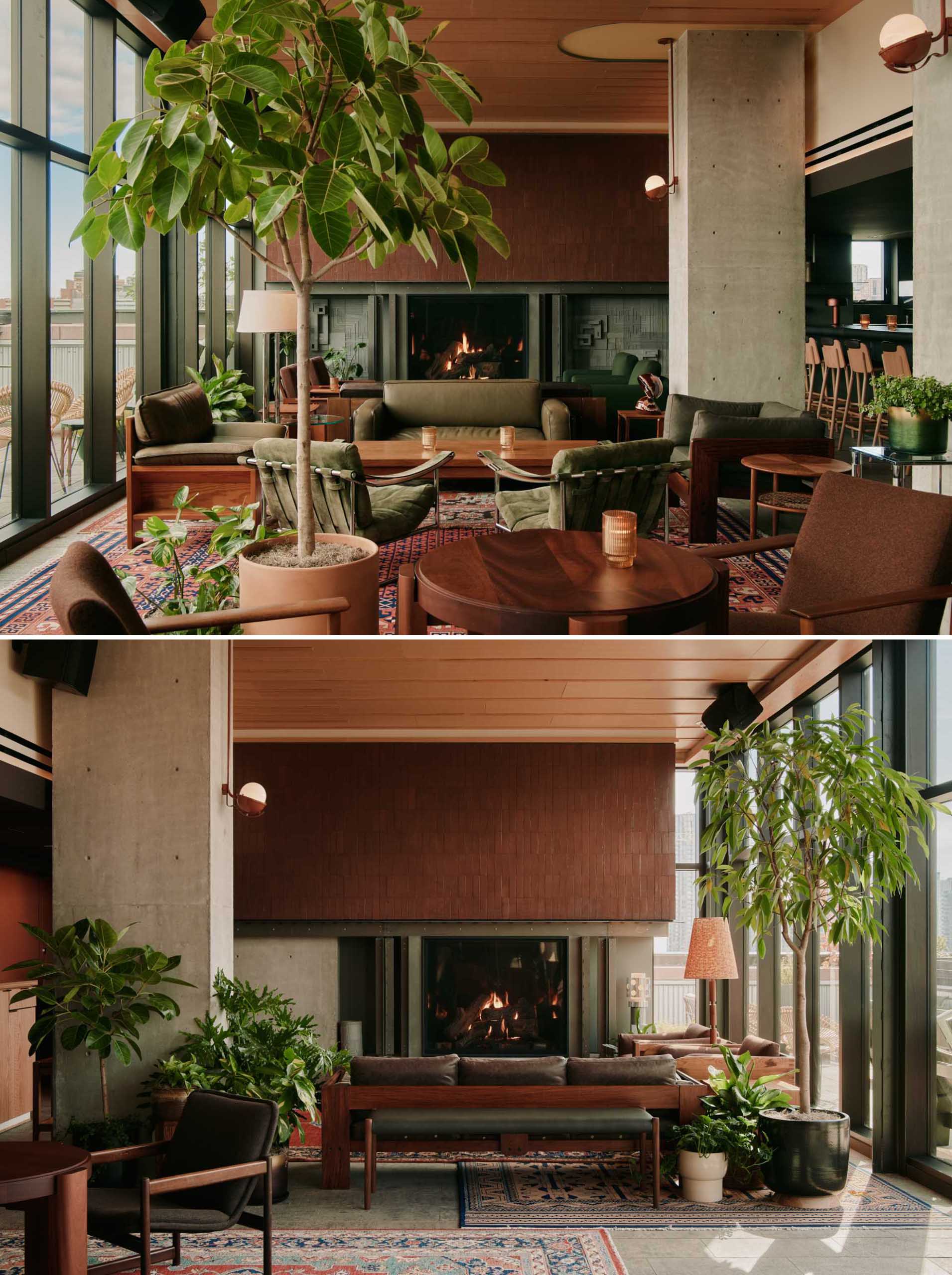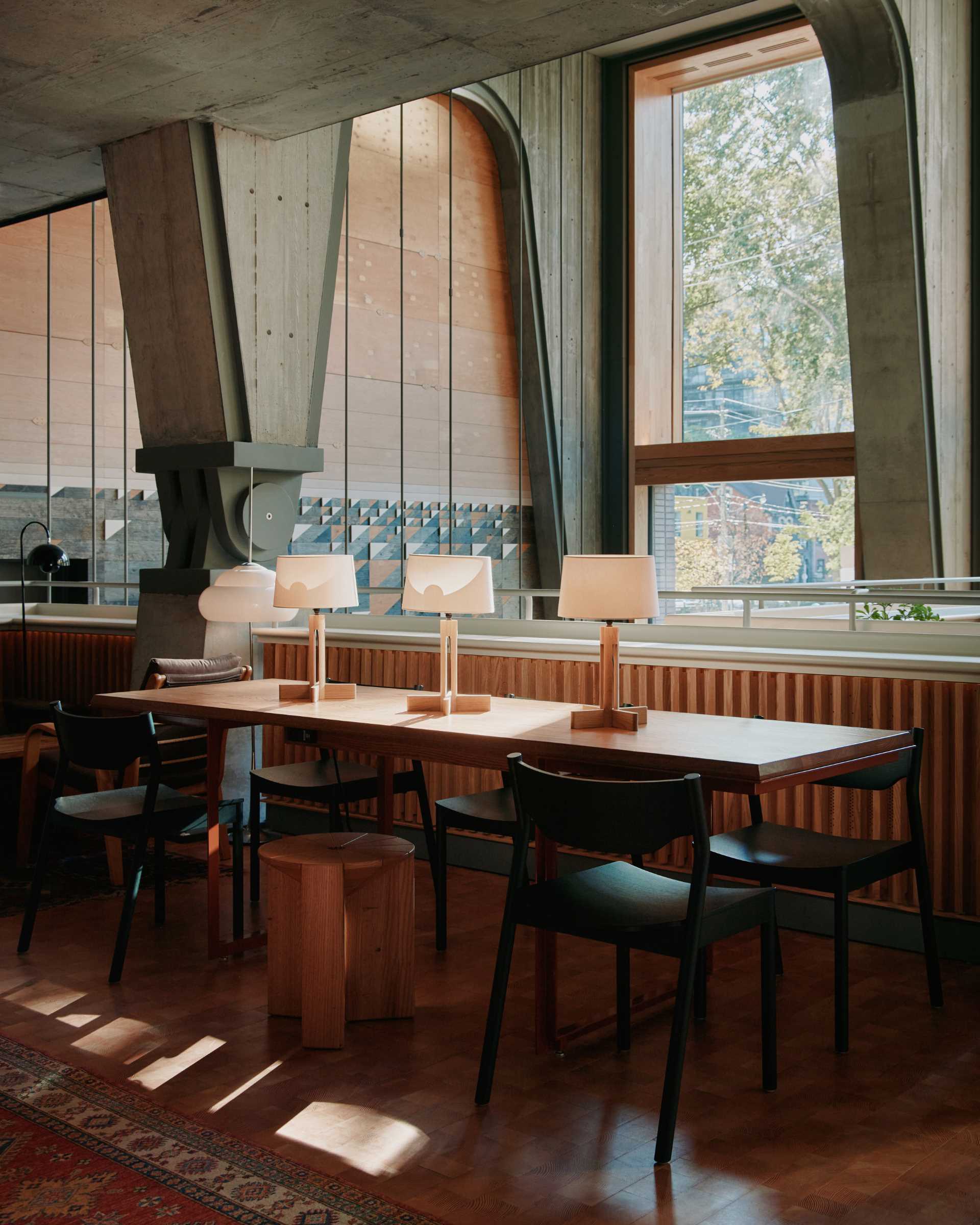 In one of the hotel rooms, a built-in window bench provides a place to enjoy the tree and city views.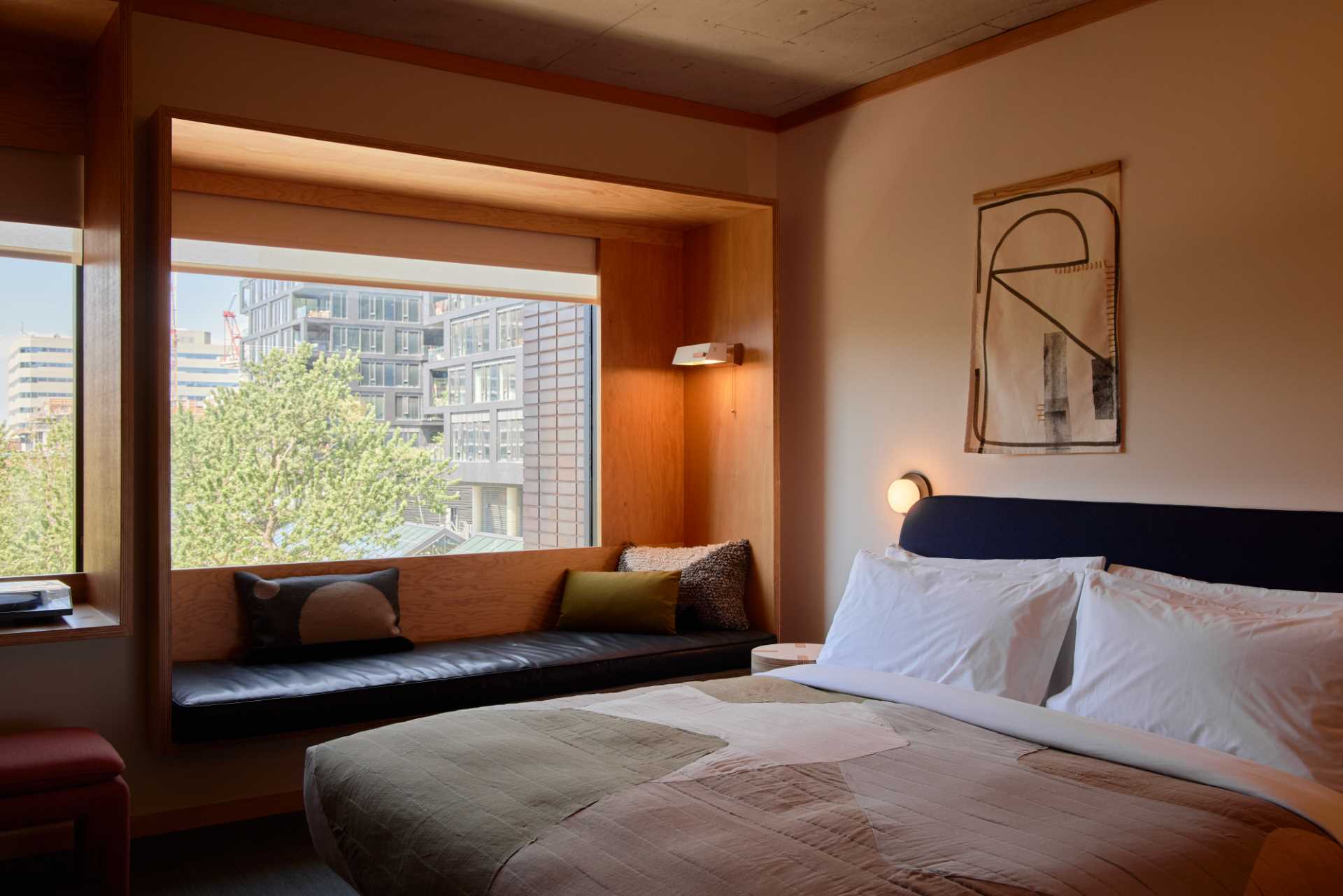 ---
Architect: Shim-Sutcliffe Architects | Principals: Brigitte Shim and Howard Sutcliffe | Project Architects: Narsi Naghikhani and Blaine Lepp | Project Team: Zack Glennon and Design Workshop Architects | Interior Designers: Shim-Sutcliffe Architects and Atelier Ace | Main Contractor: Alterra
Source: Contemporist