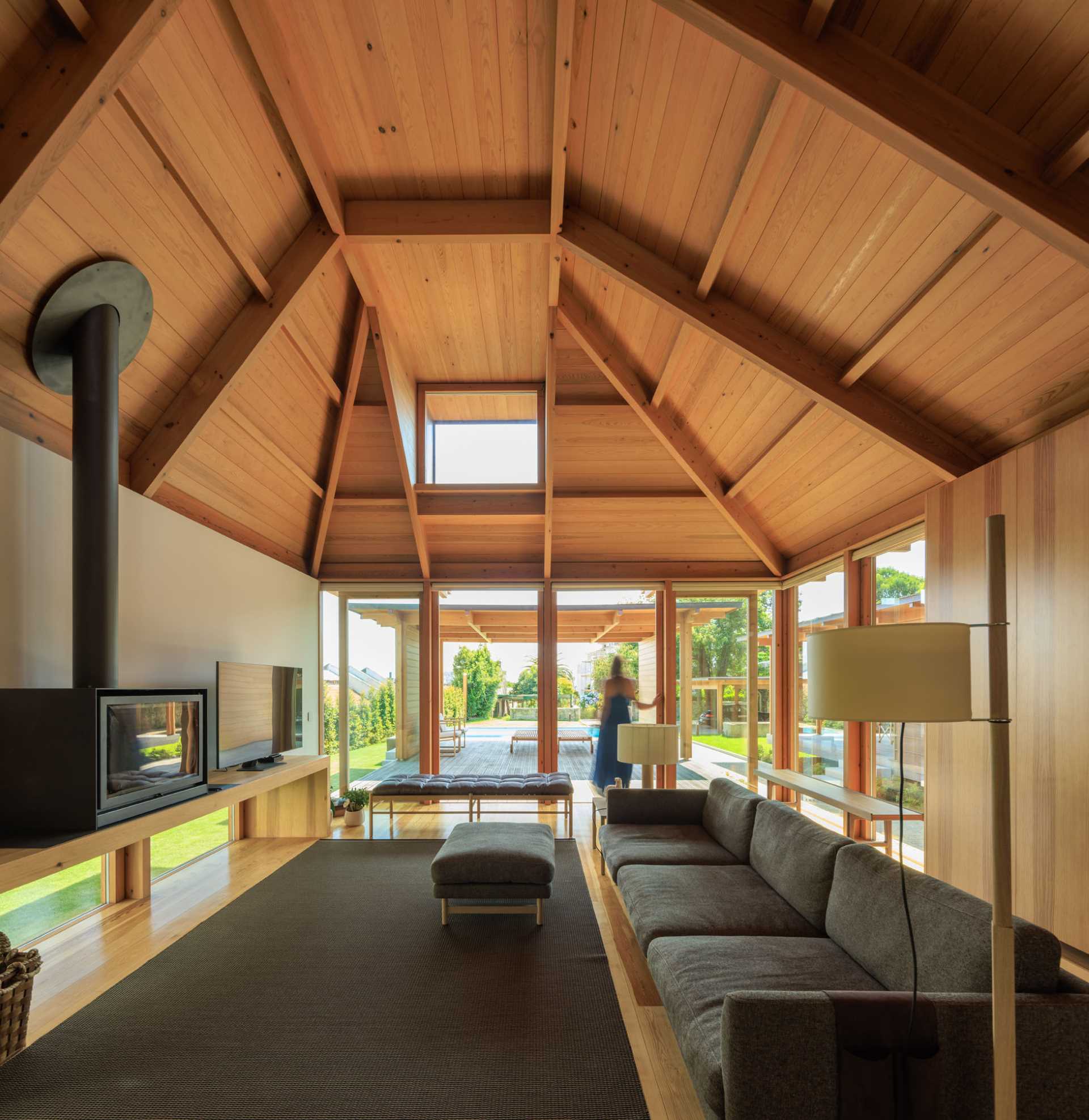 Carlos Castanheira of CC&CB Architects has shared photos of a home they designed in Porto, Portugal, that uses wood and copper throughout its design.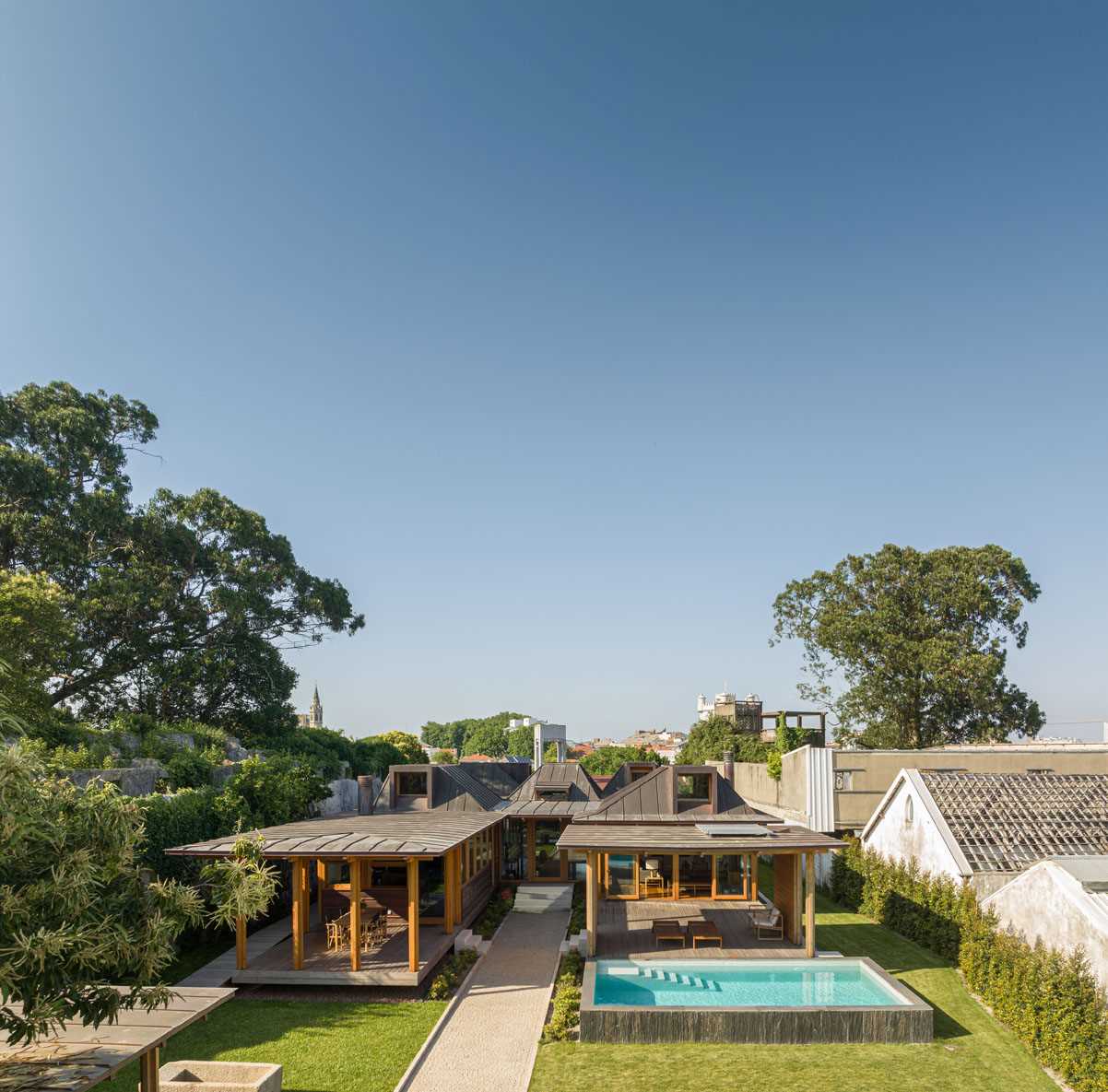 The home's exterior has a copper-clad roof and matching copper siding, while the exposed timber structure connects with the rest of the home.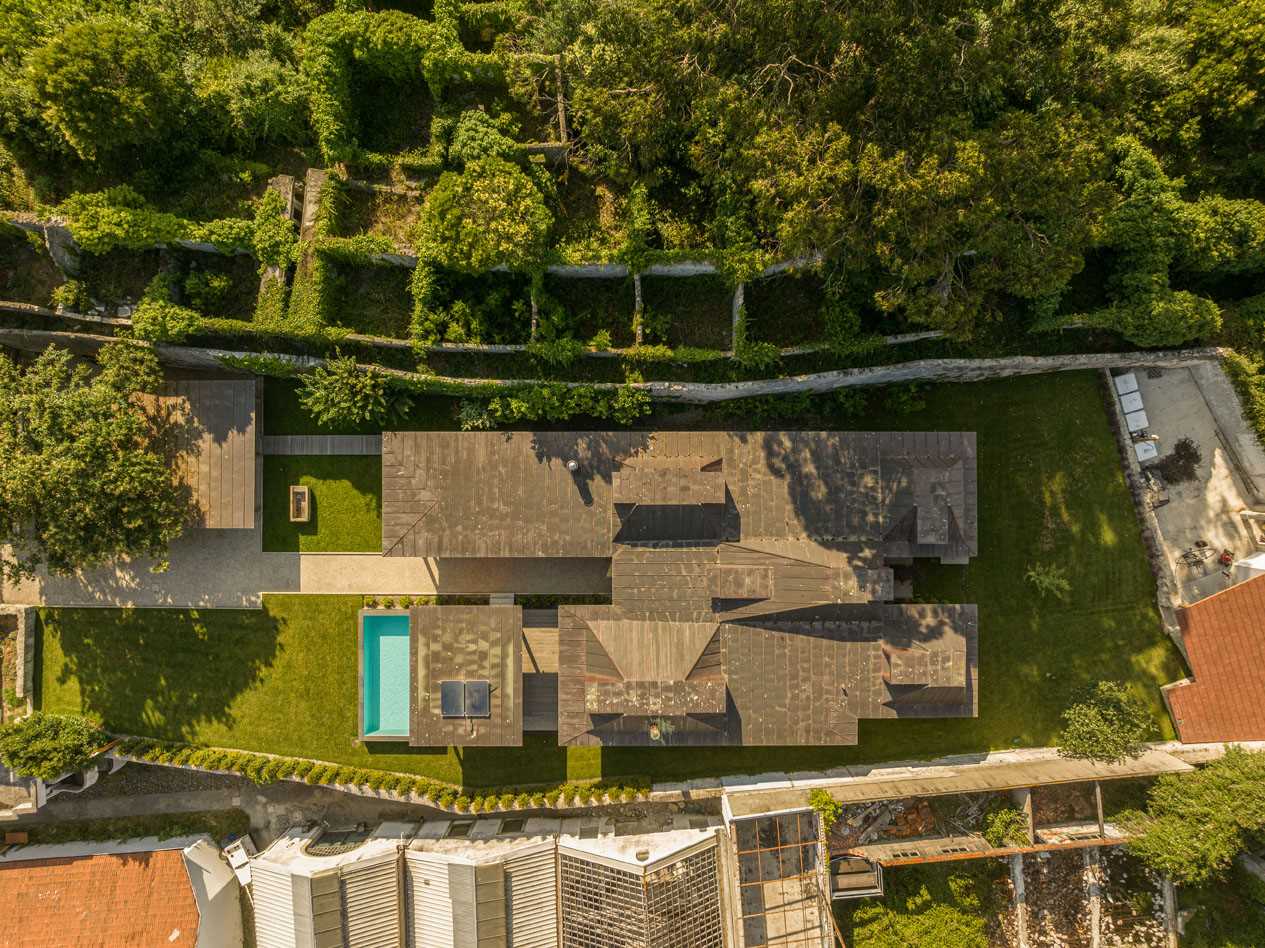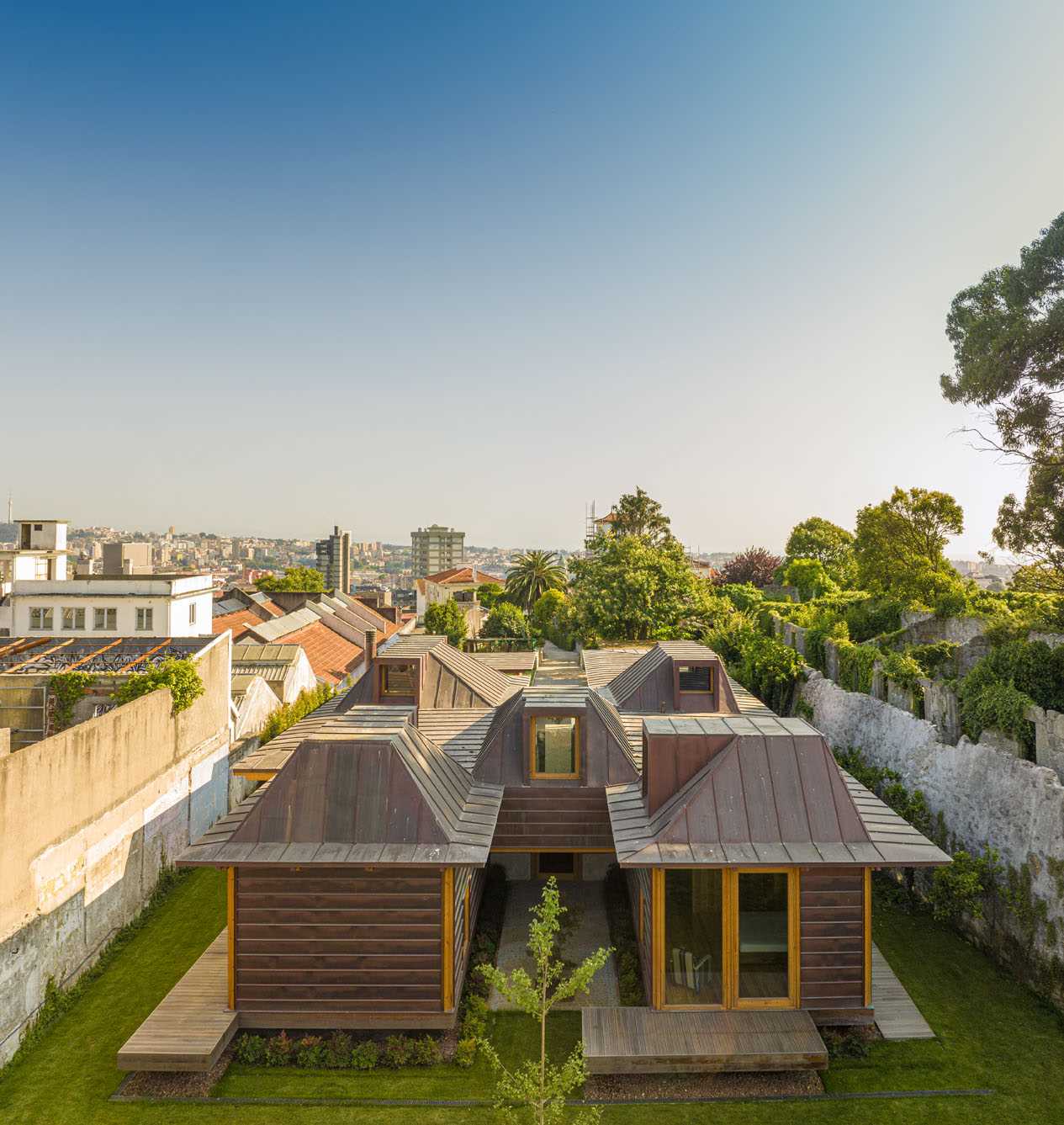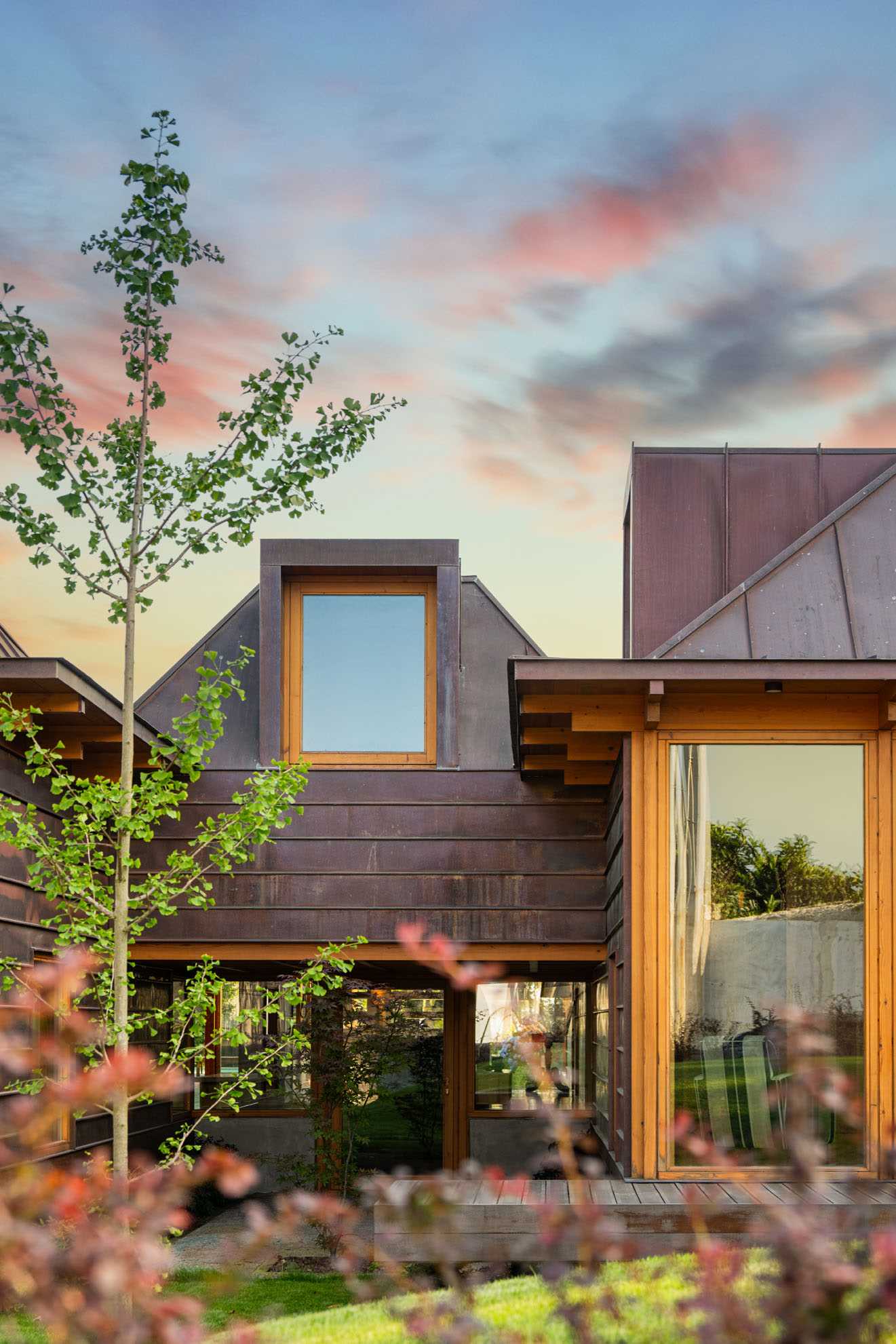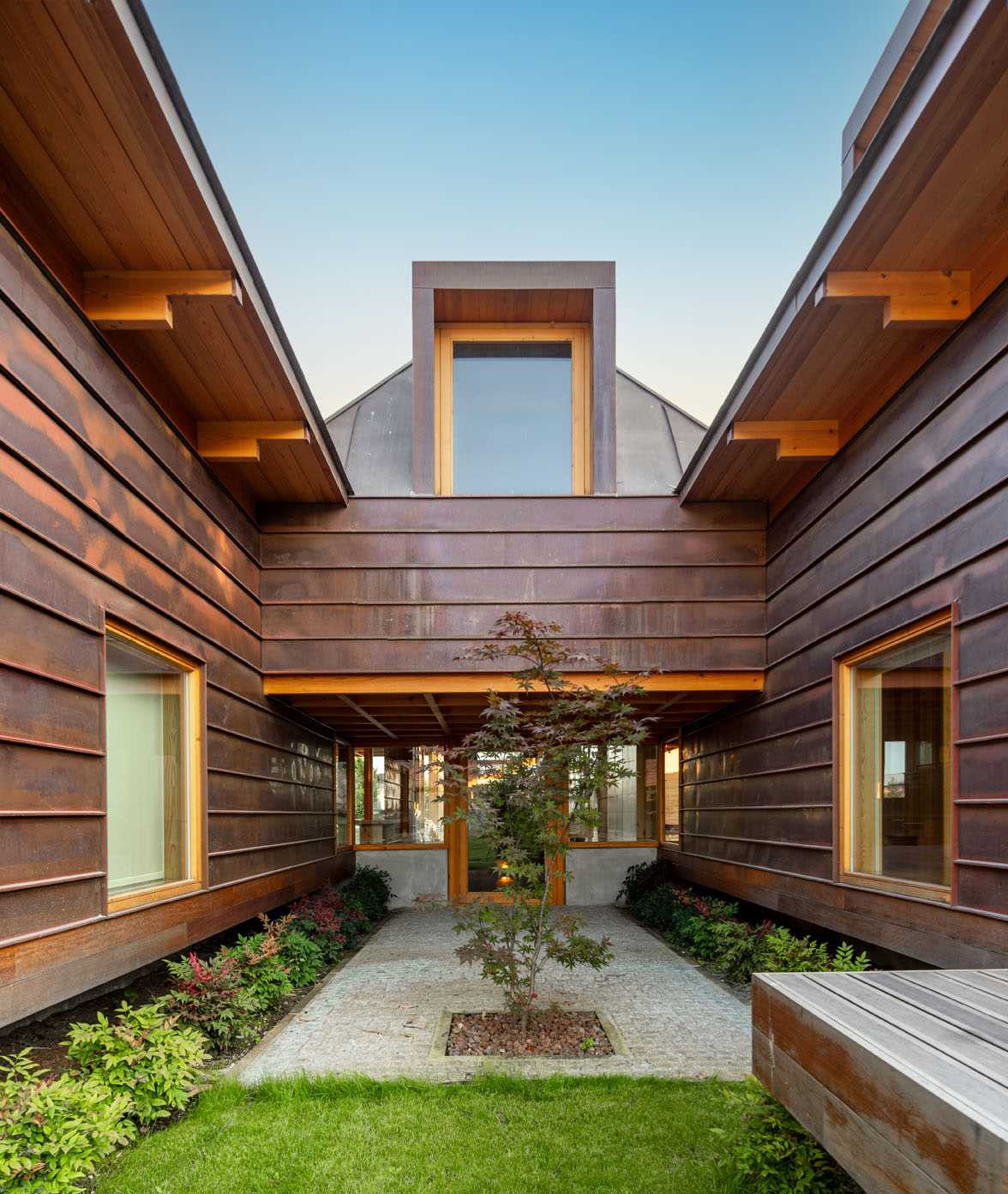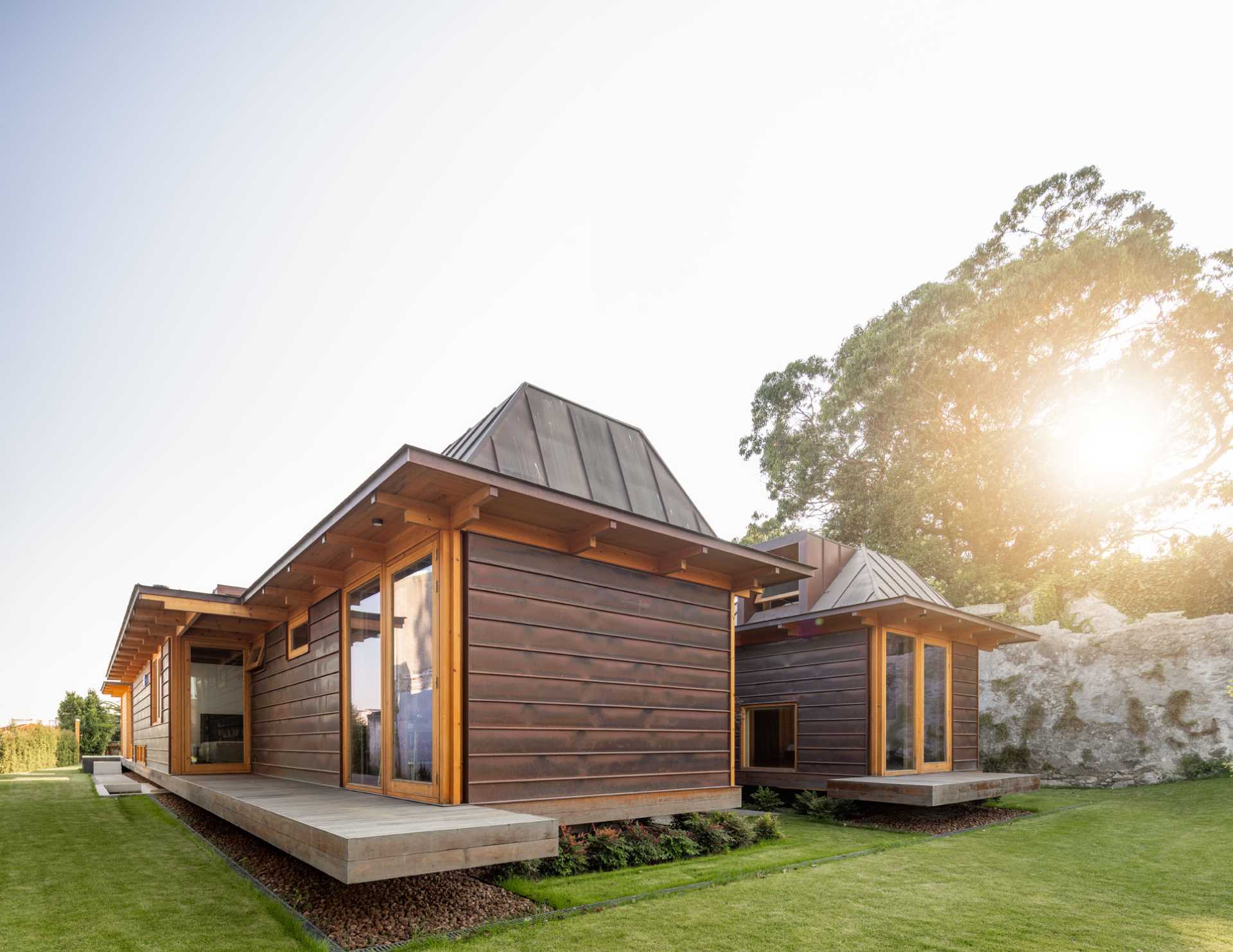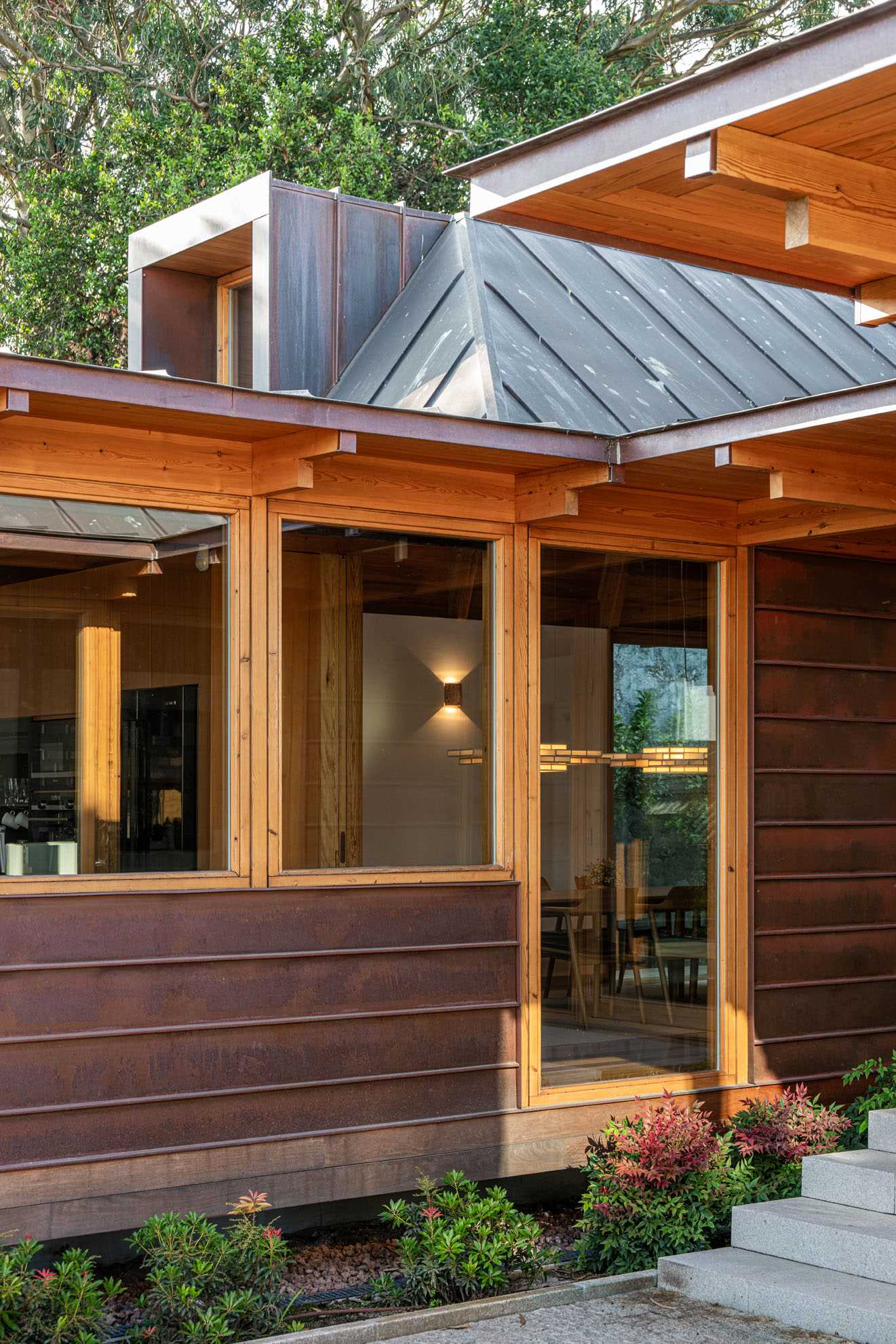 A swimming pool and nearby cabana create a designated area to cool off on a hot day.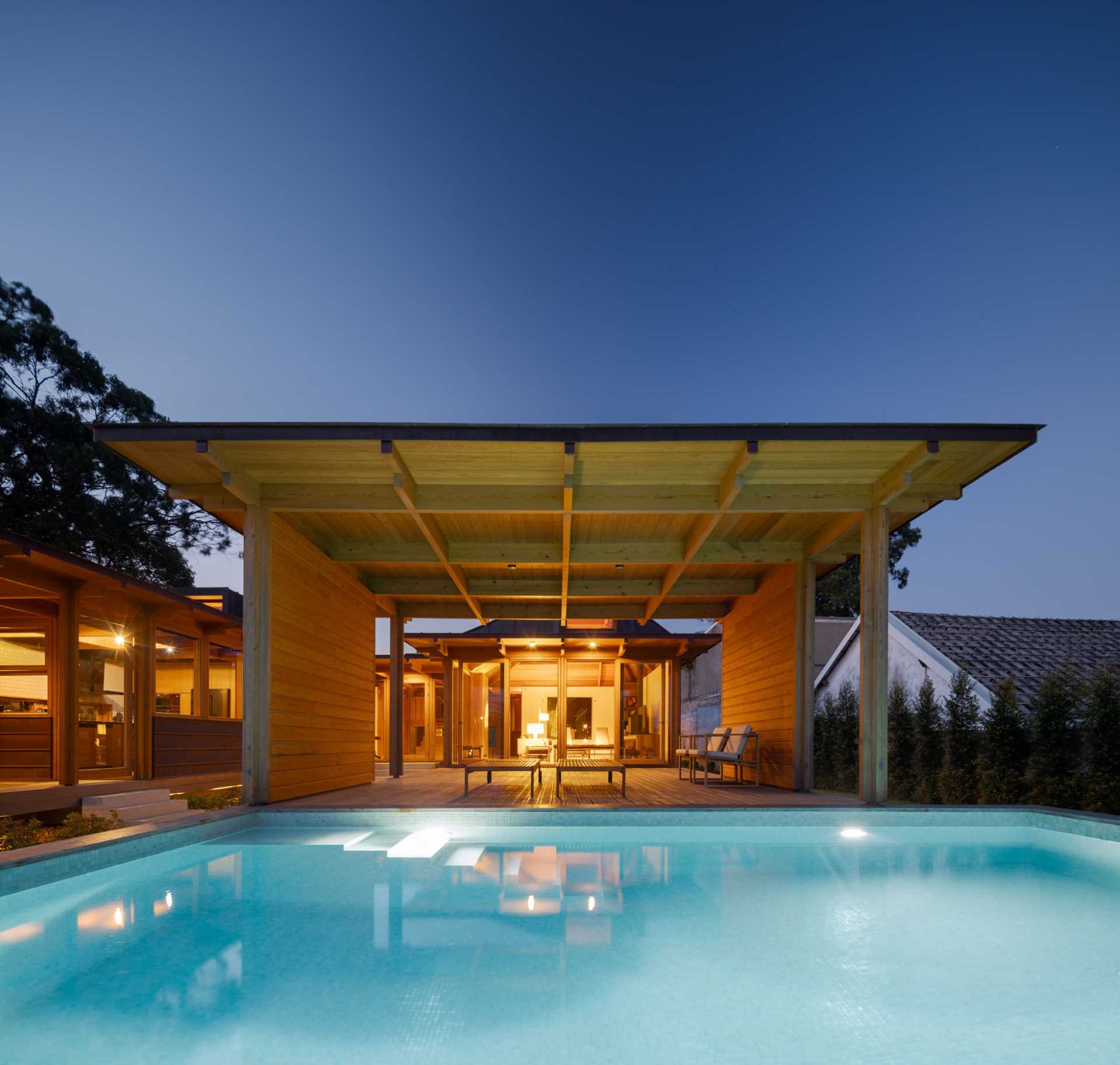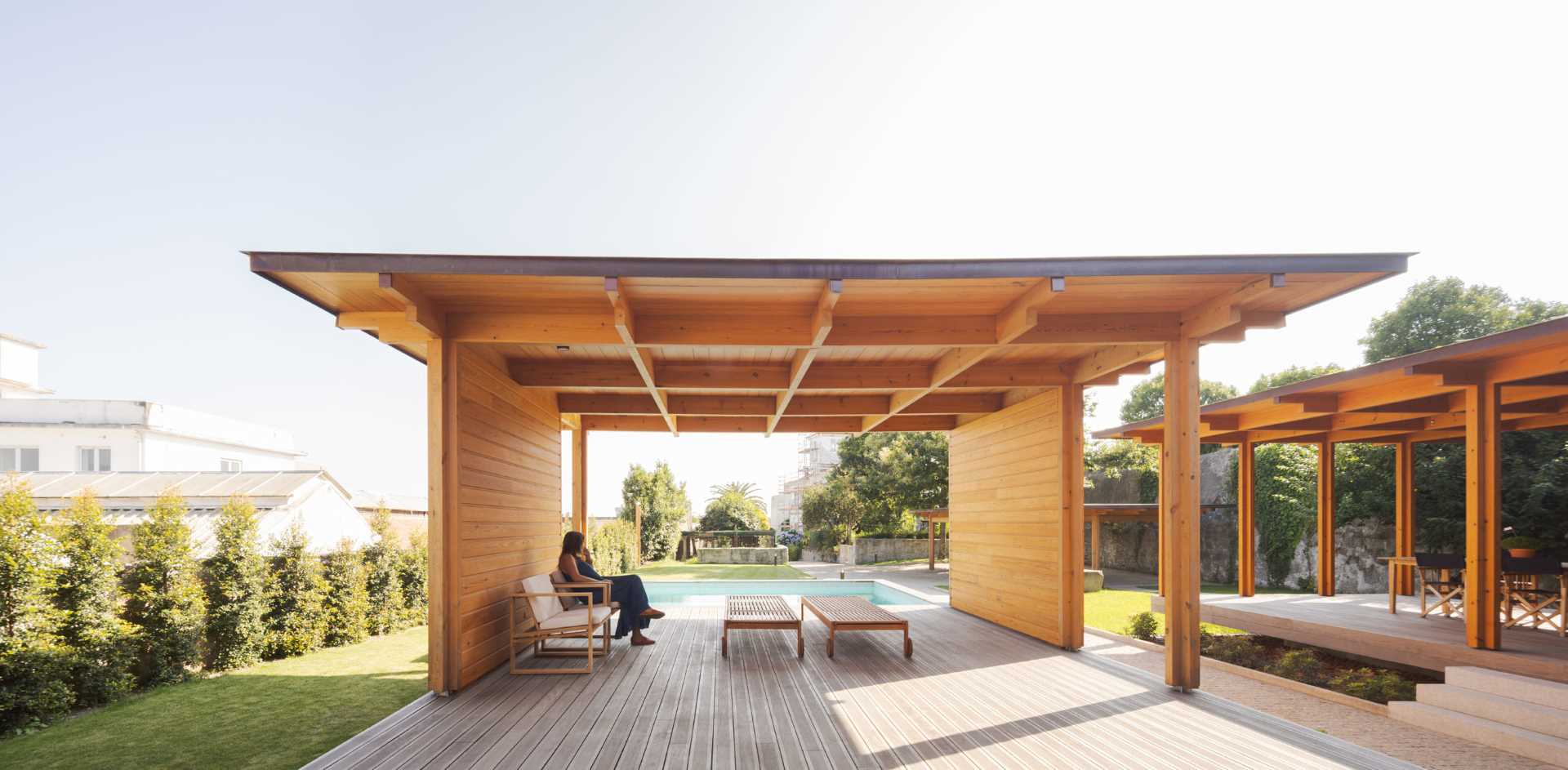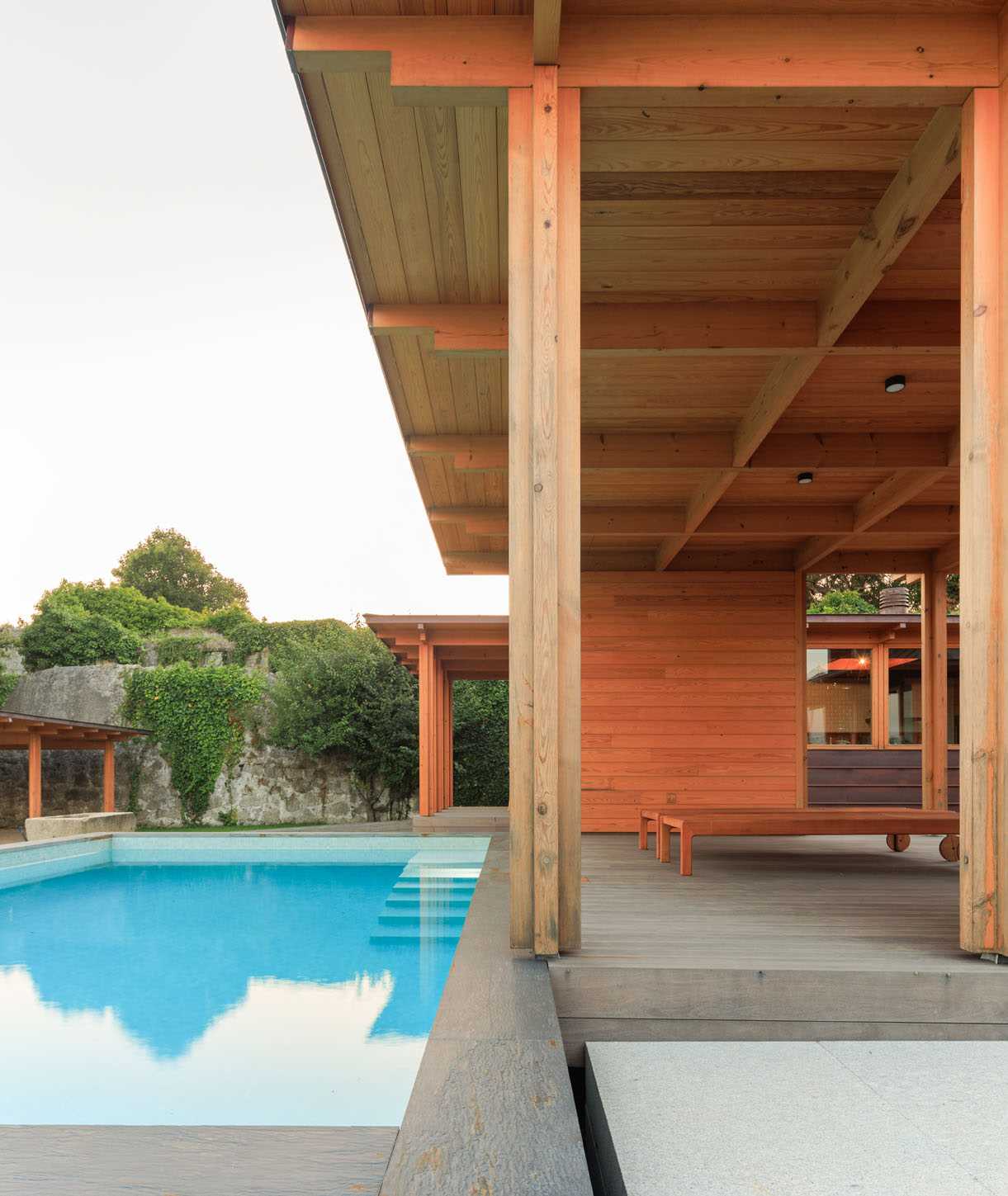 A path leads past the front gate, the carport and swimming pool, and the front door.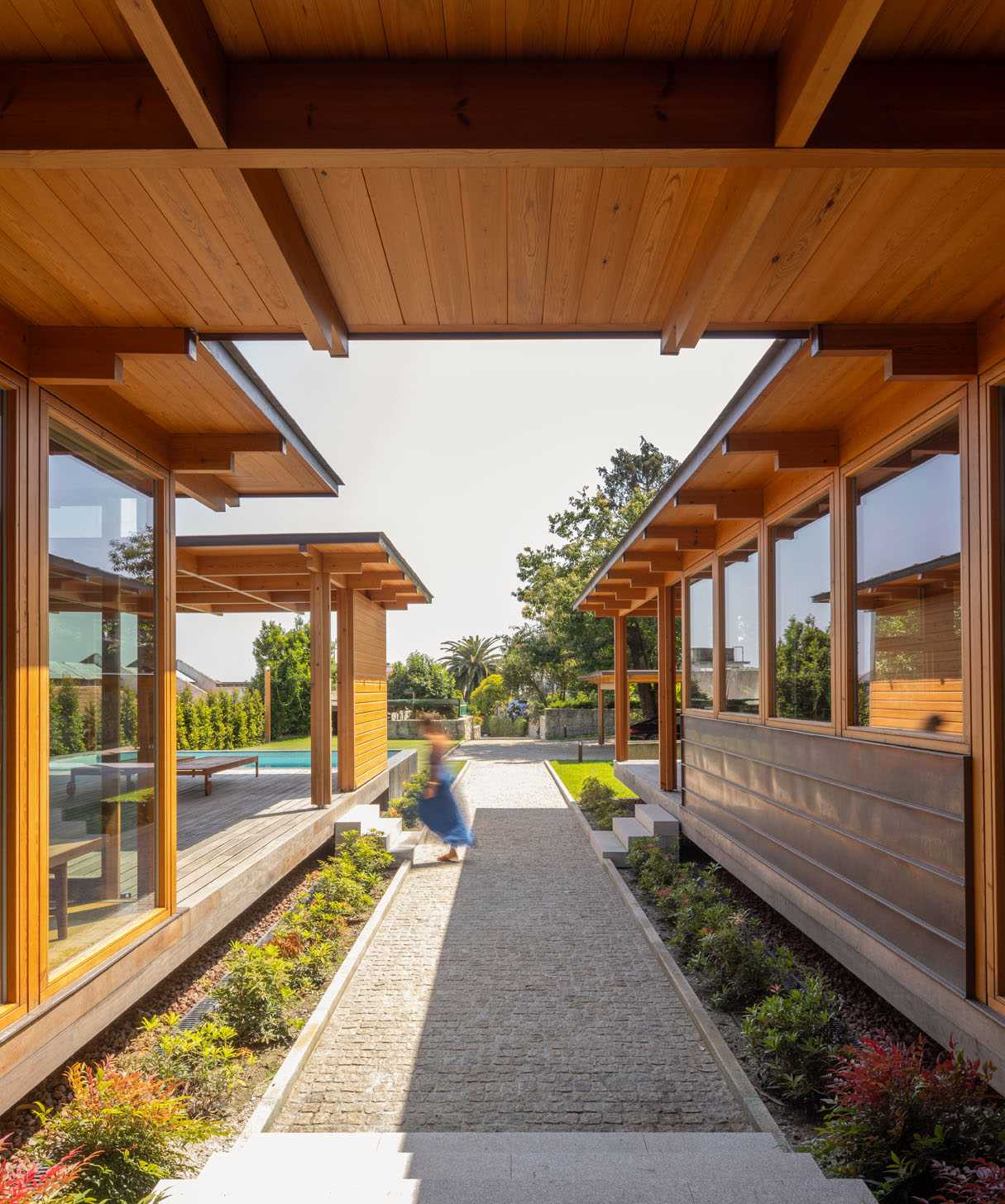 Inside, the open entryway is lined with wood.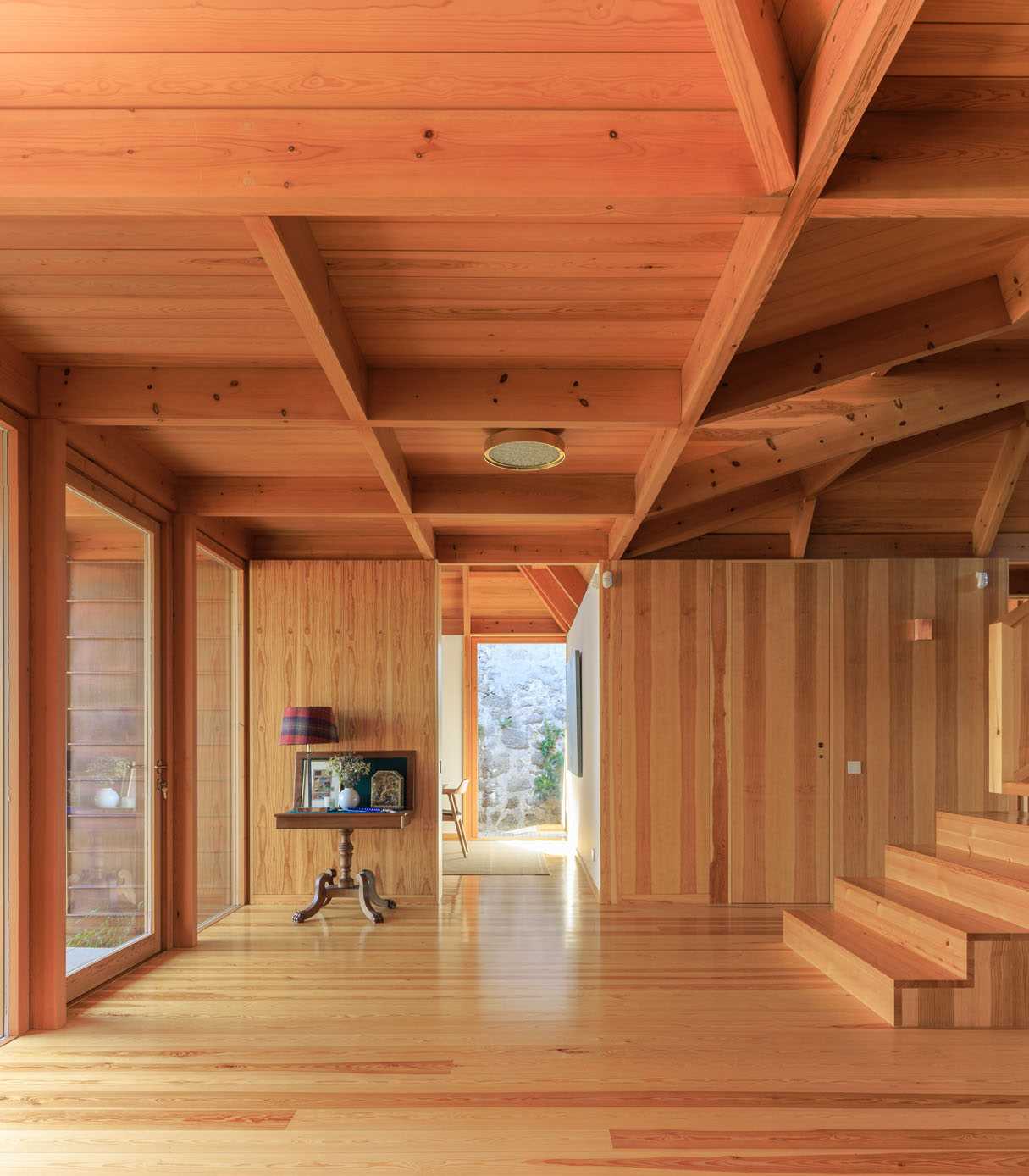 An opening off the entryway leads to the dining room, which features white walls and high ceilings.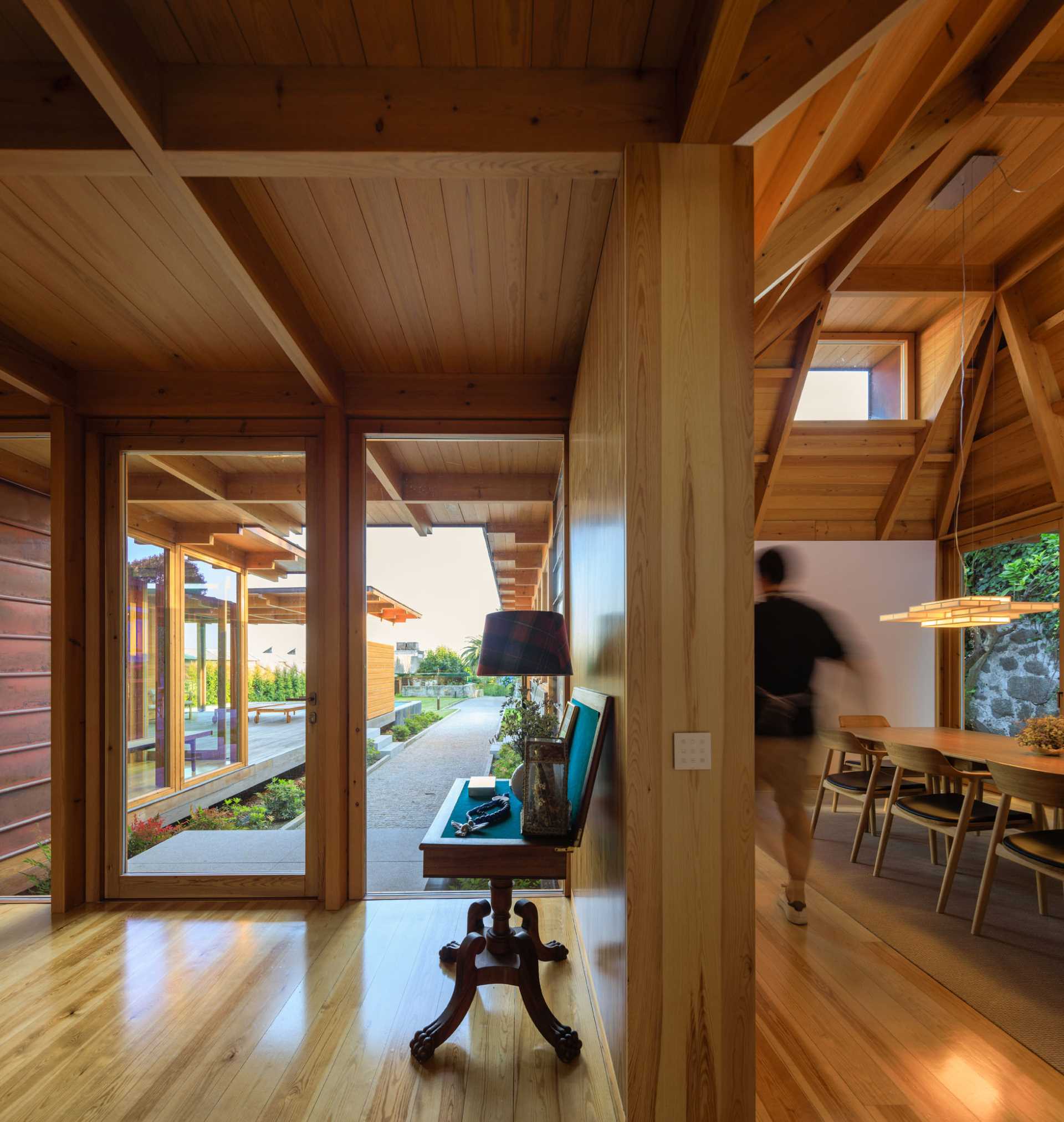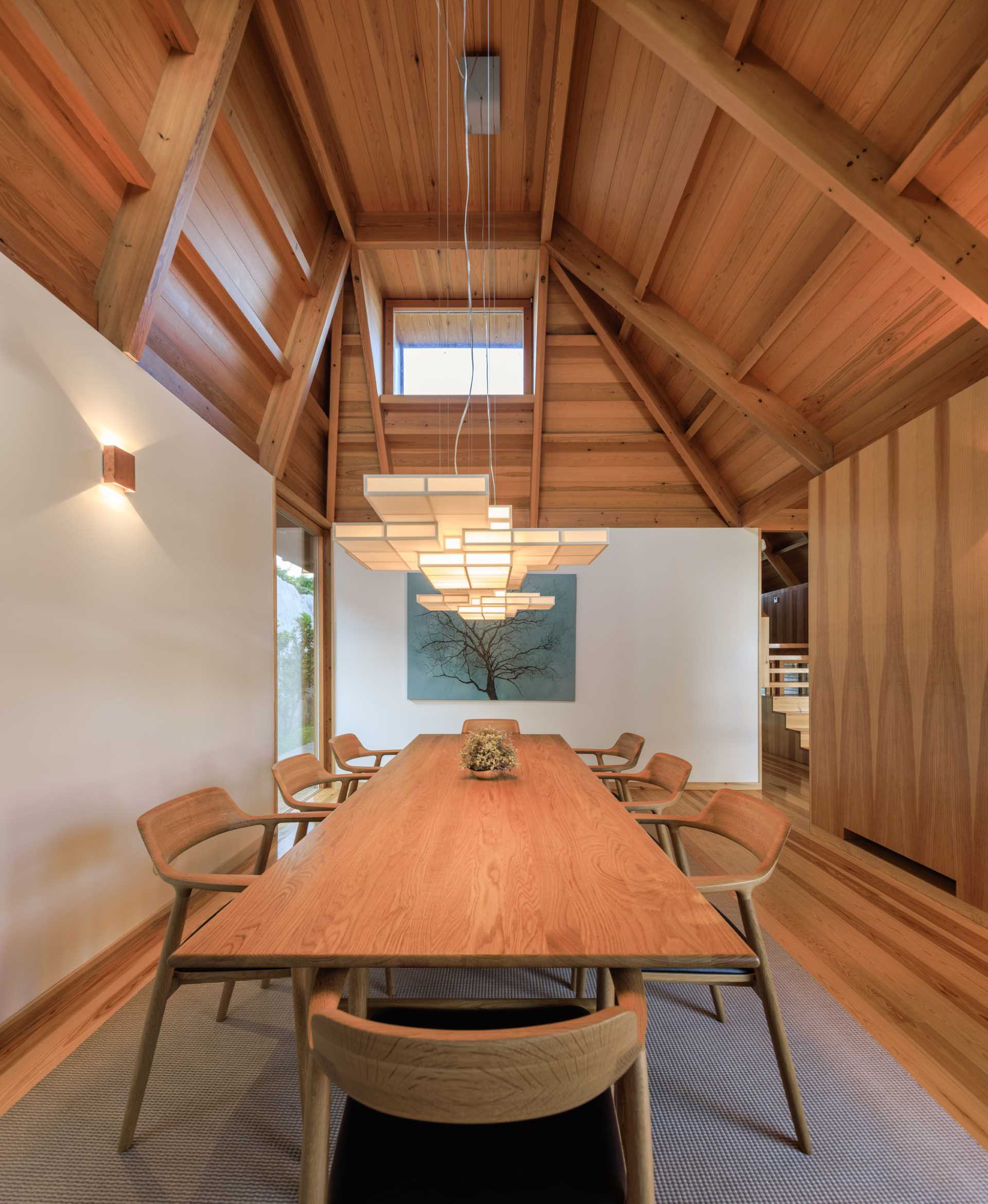 The white walls make another appearance in the living room. Each space in the home is characterized by its wooden ceiling, which although similar, are different in form and dimension.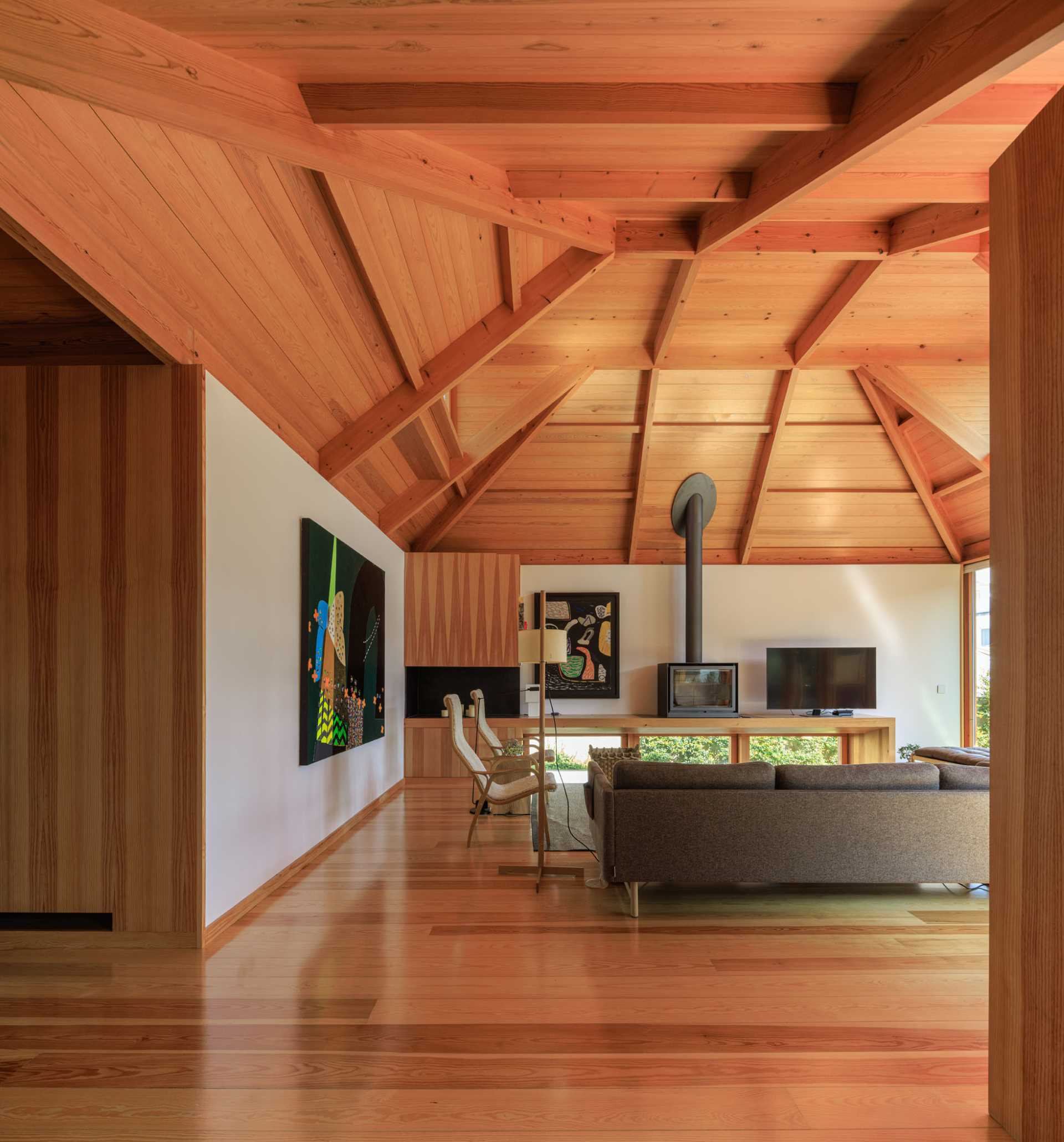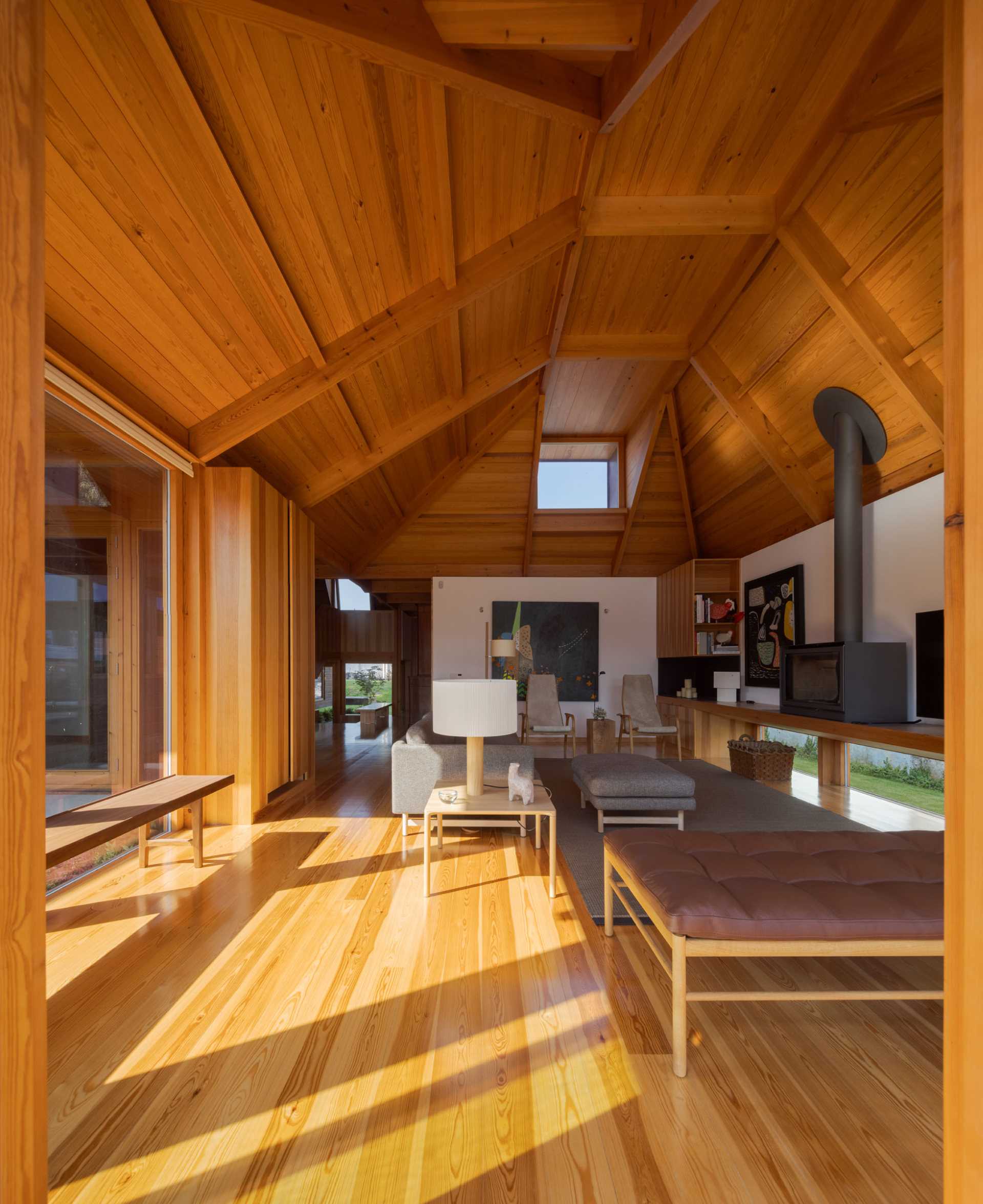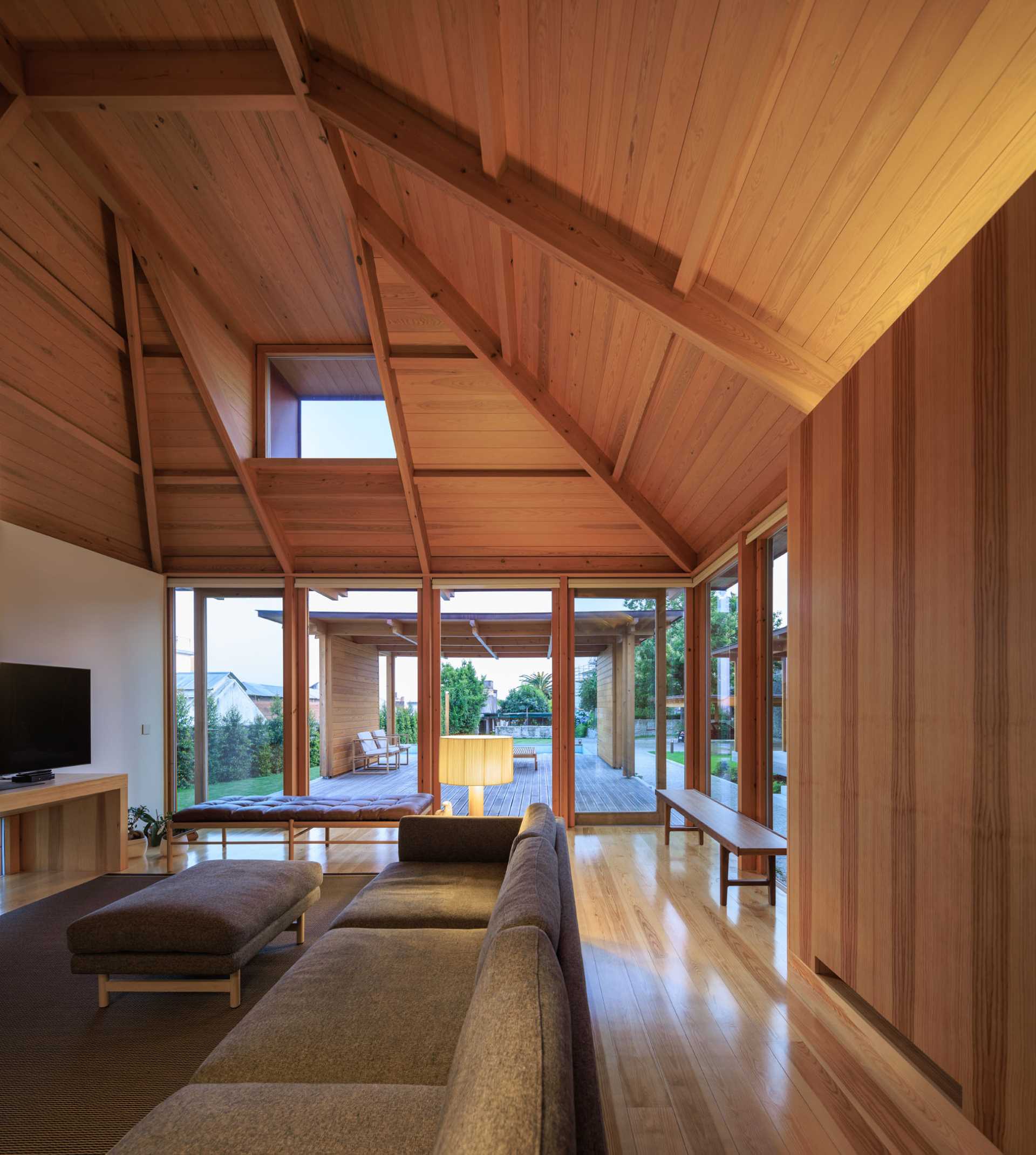 In the bedroom, a low window lets natural light shine through, but also provides a garden view from the bed.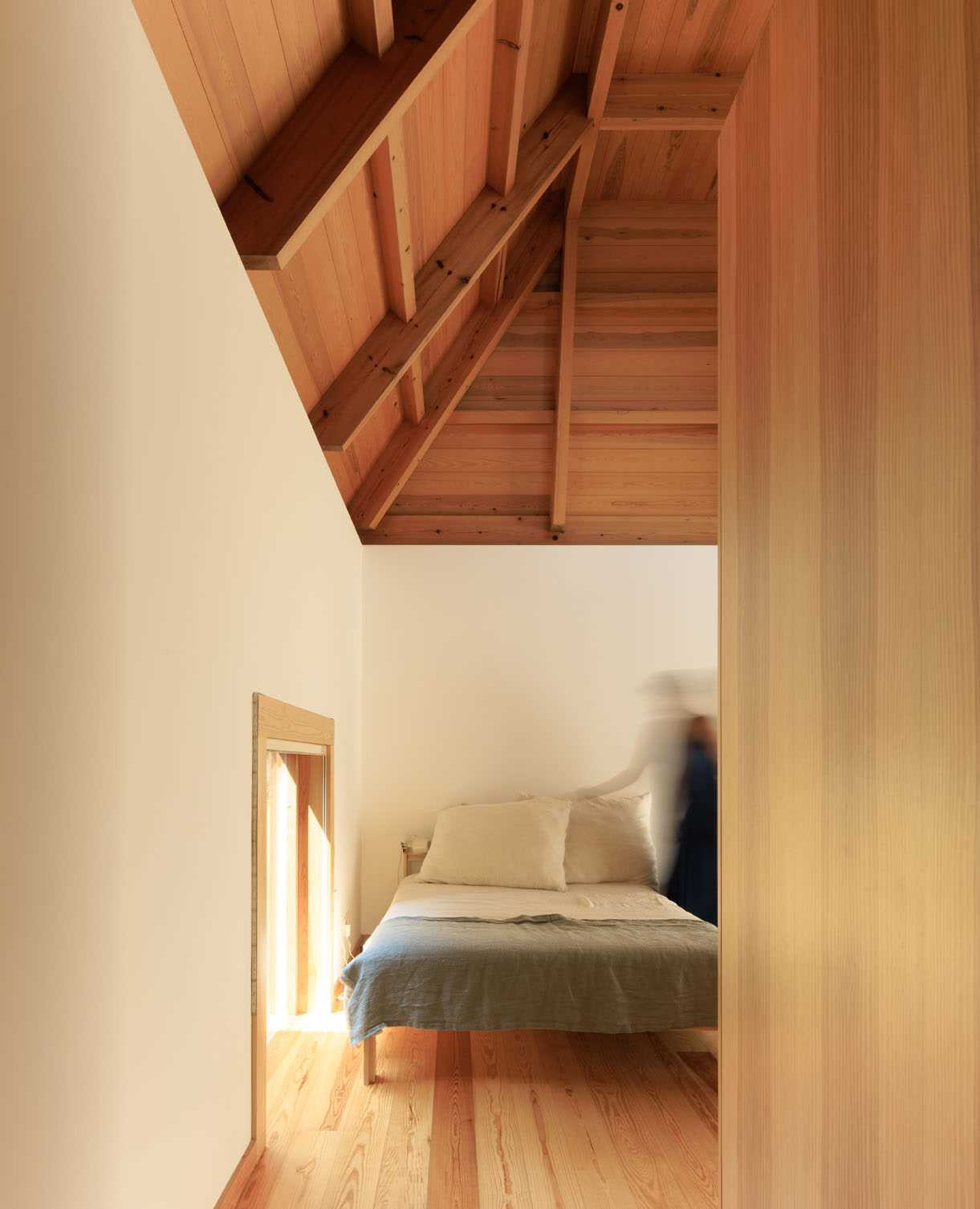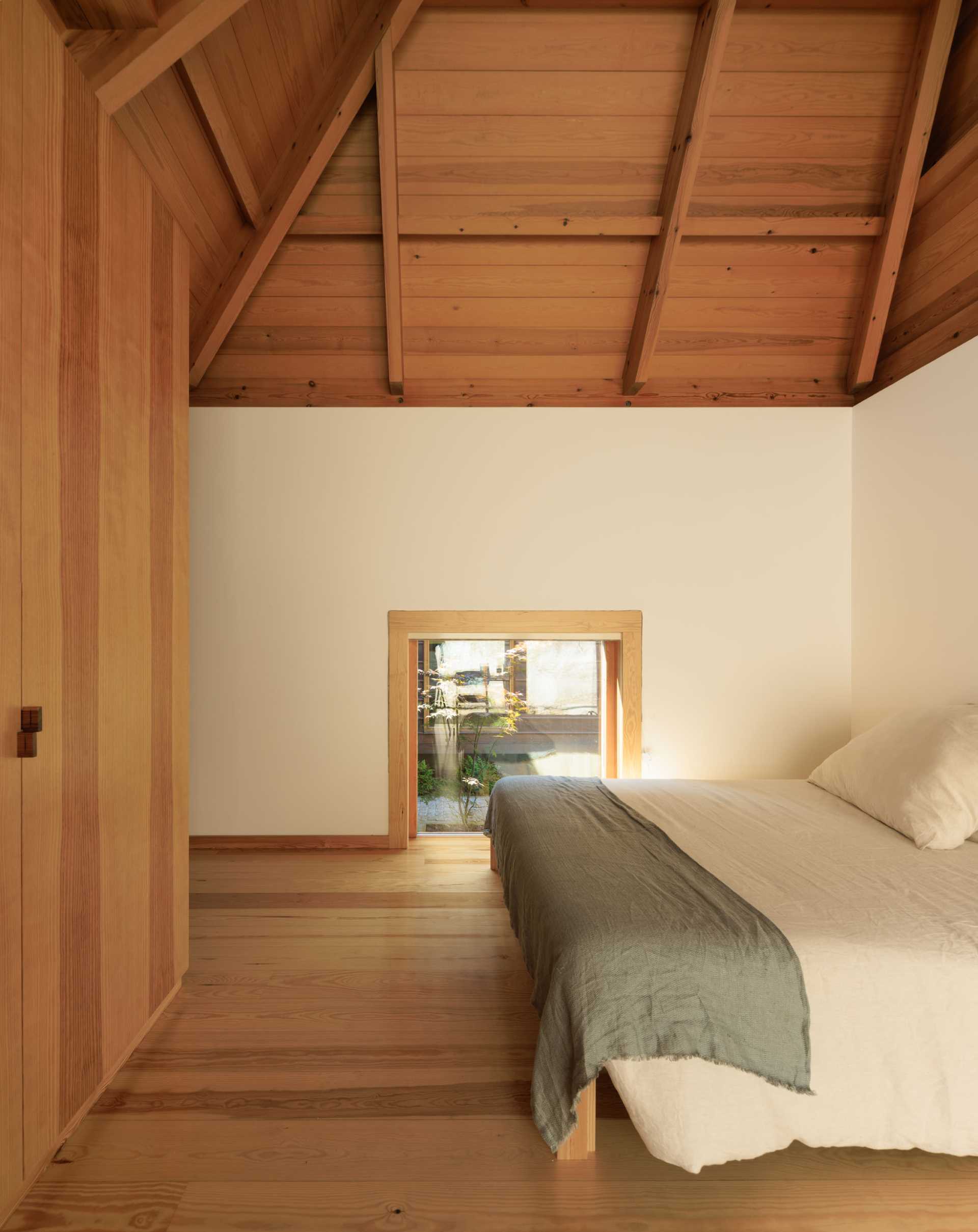 The bathroom has a more dramatic look, with dark walls and a countertop.
Back in the entryway, there are stairs with a vertical wood pattern.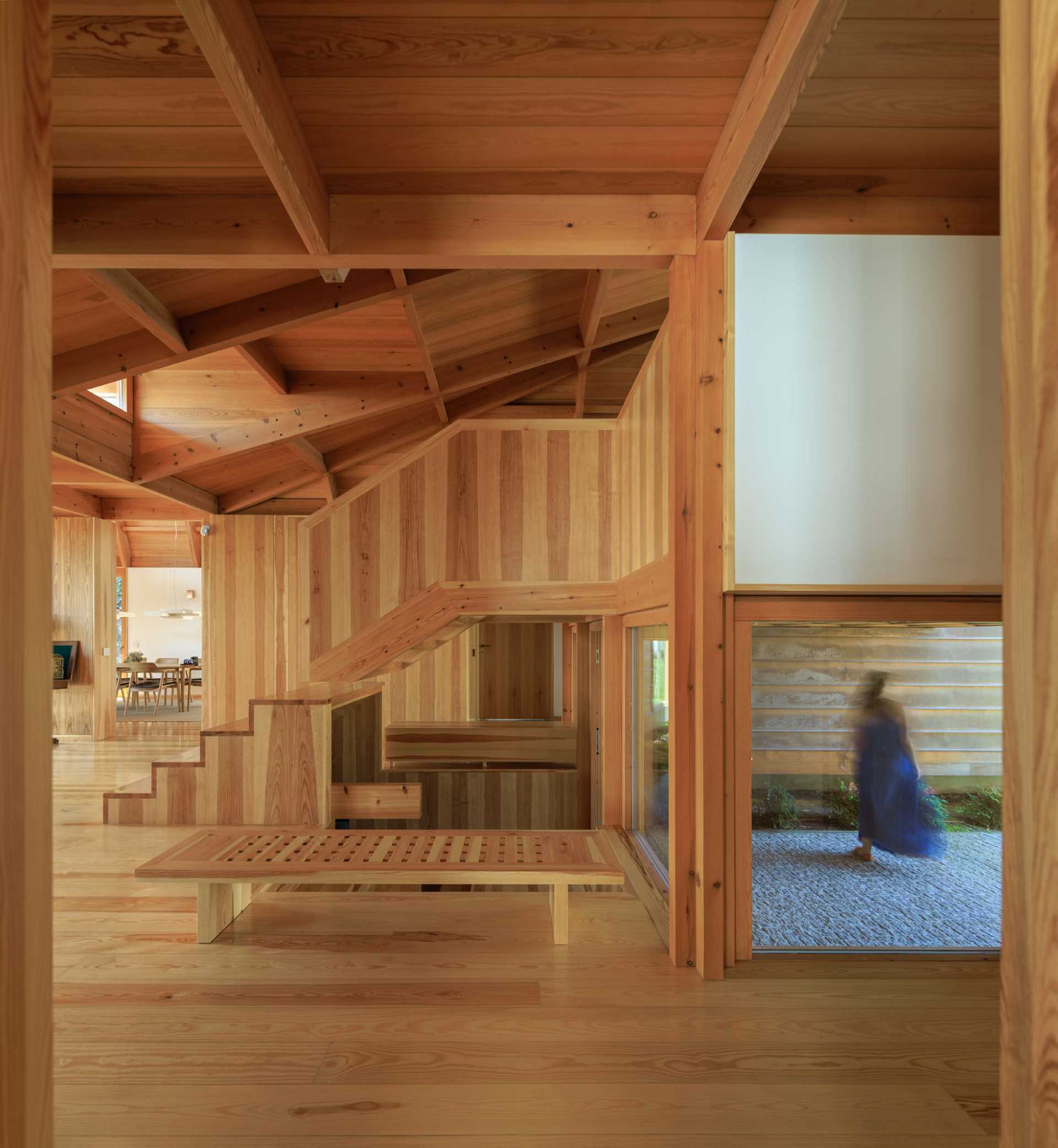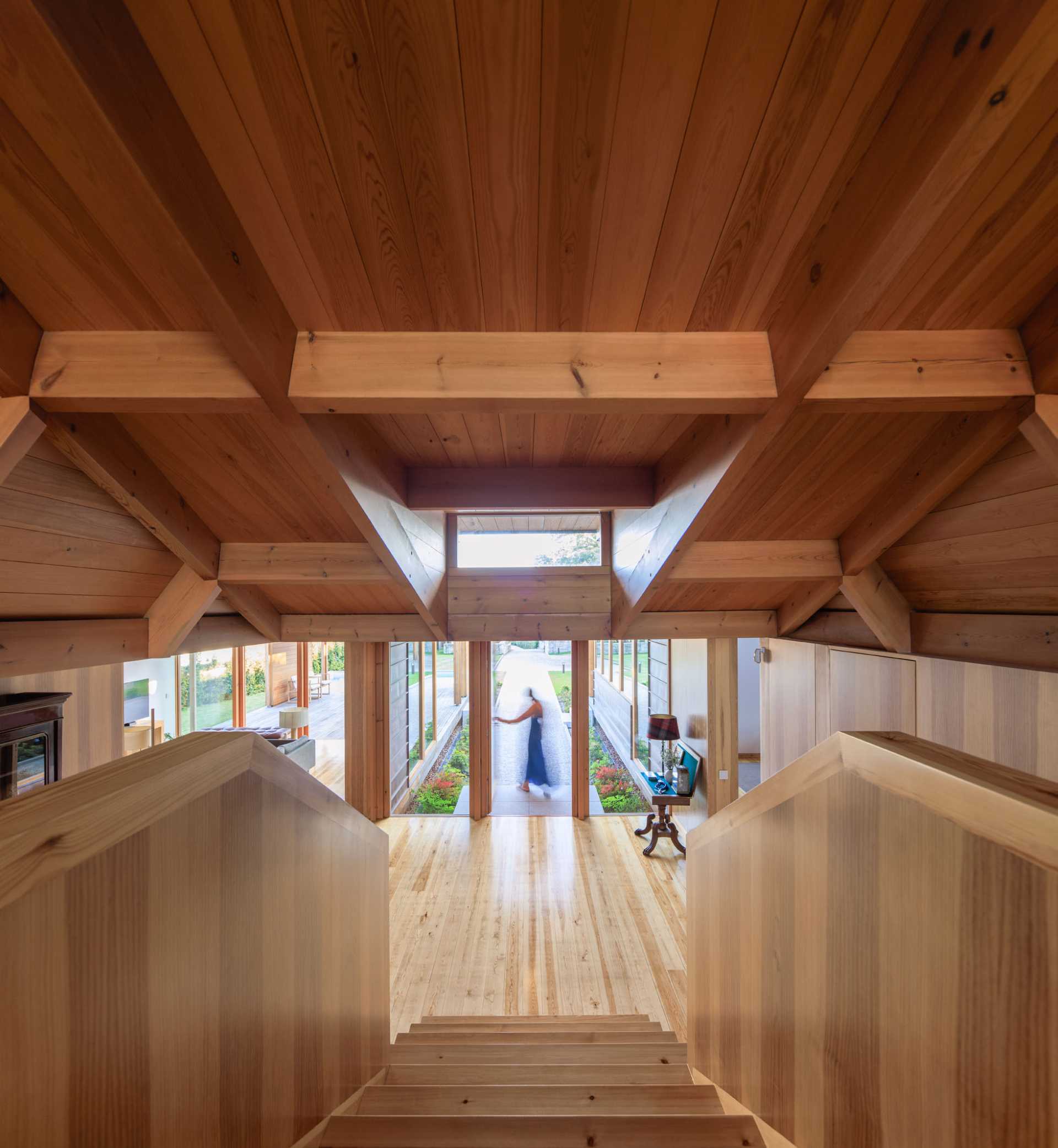 The mezzanine home office (or study) has low bookshelves that line the walls, while a window adds natural light to the space.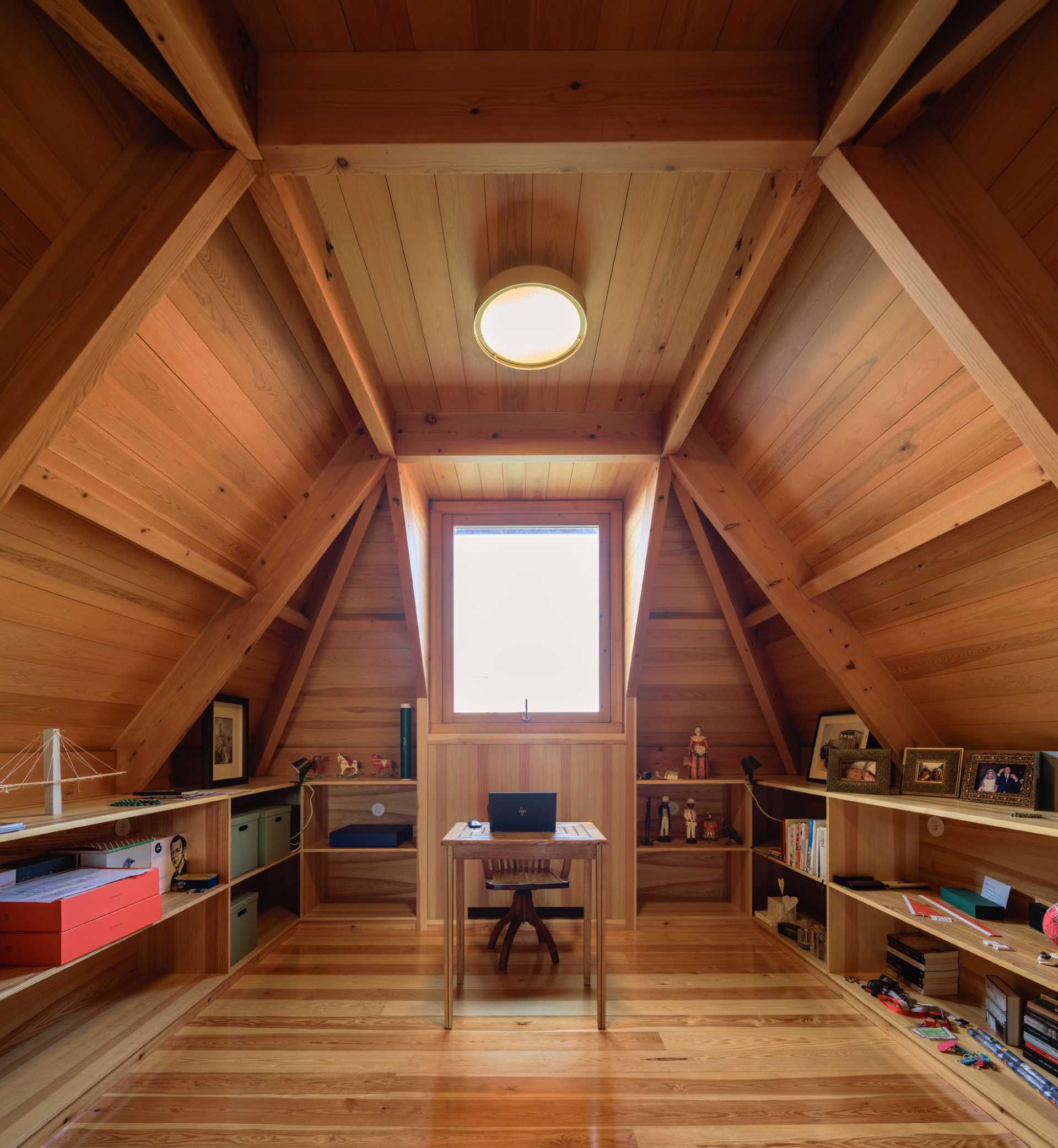 The lower level of the house has stairs that lead down to a glass-enclosed wine cellar with plenty of storage.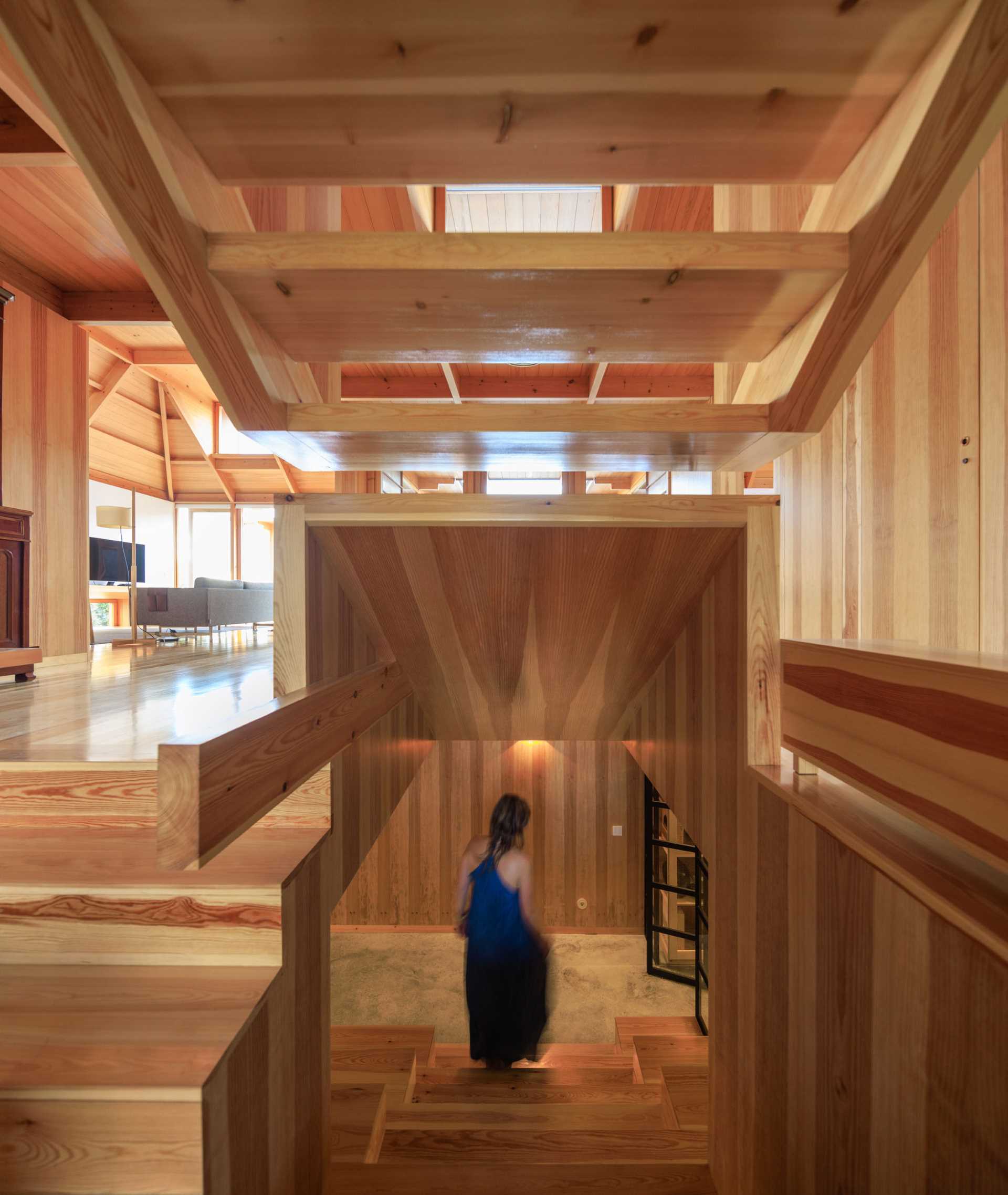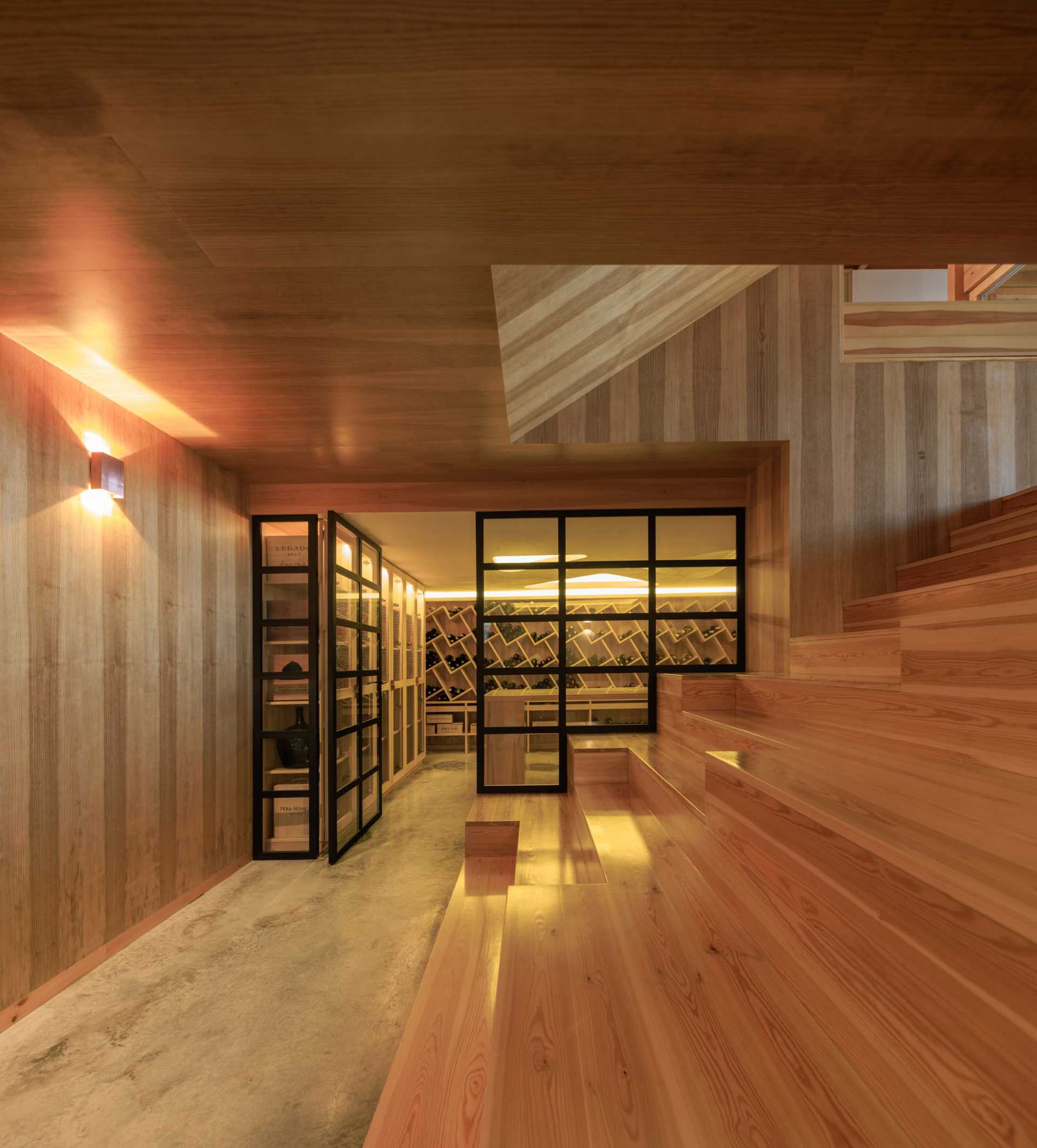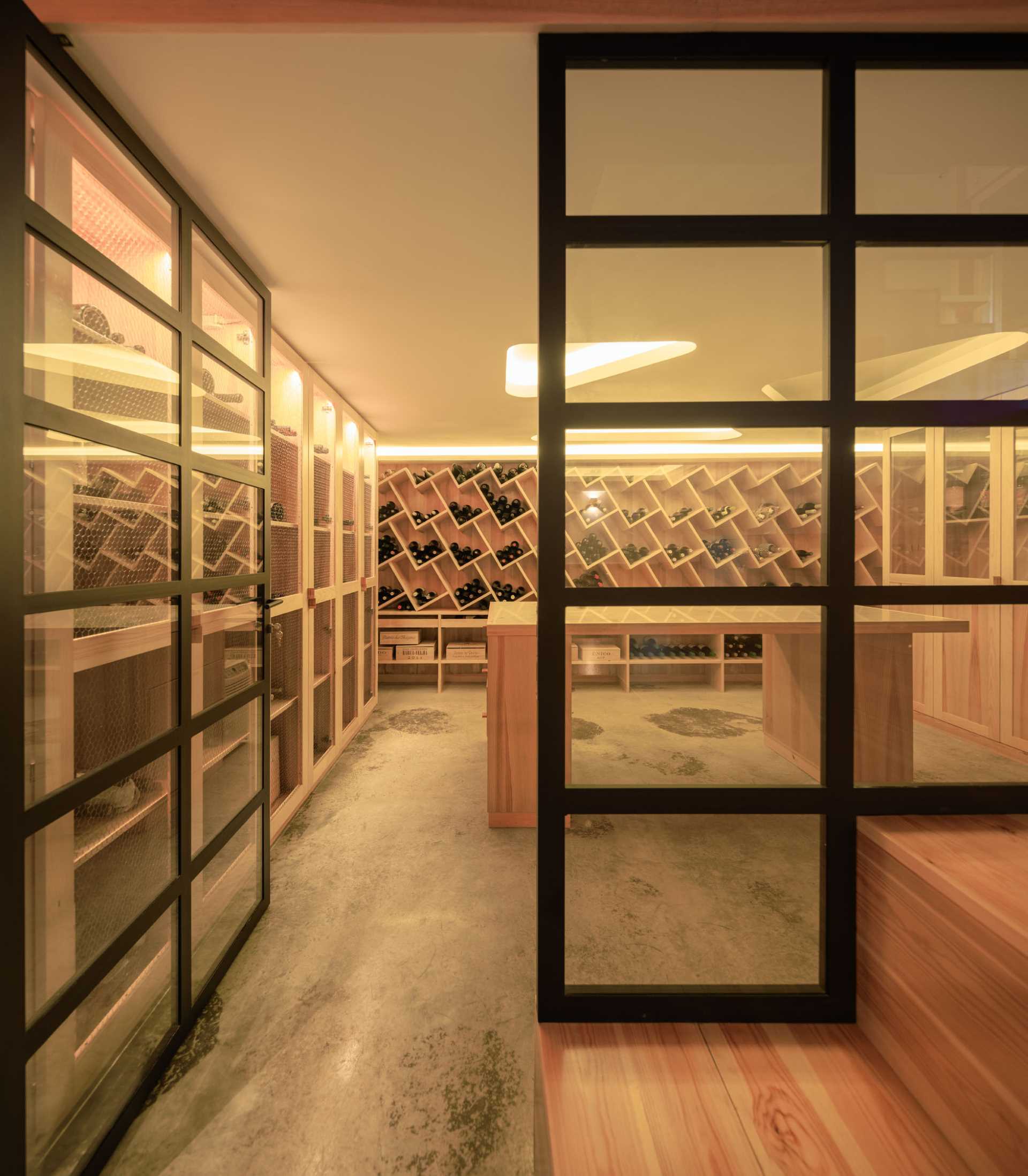 Here's a glimpse at some of the construction photos that show the framing of the house.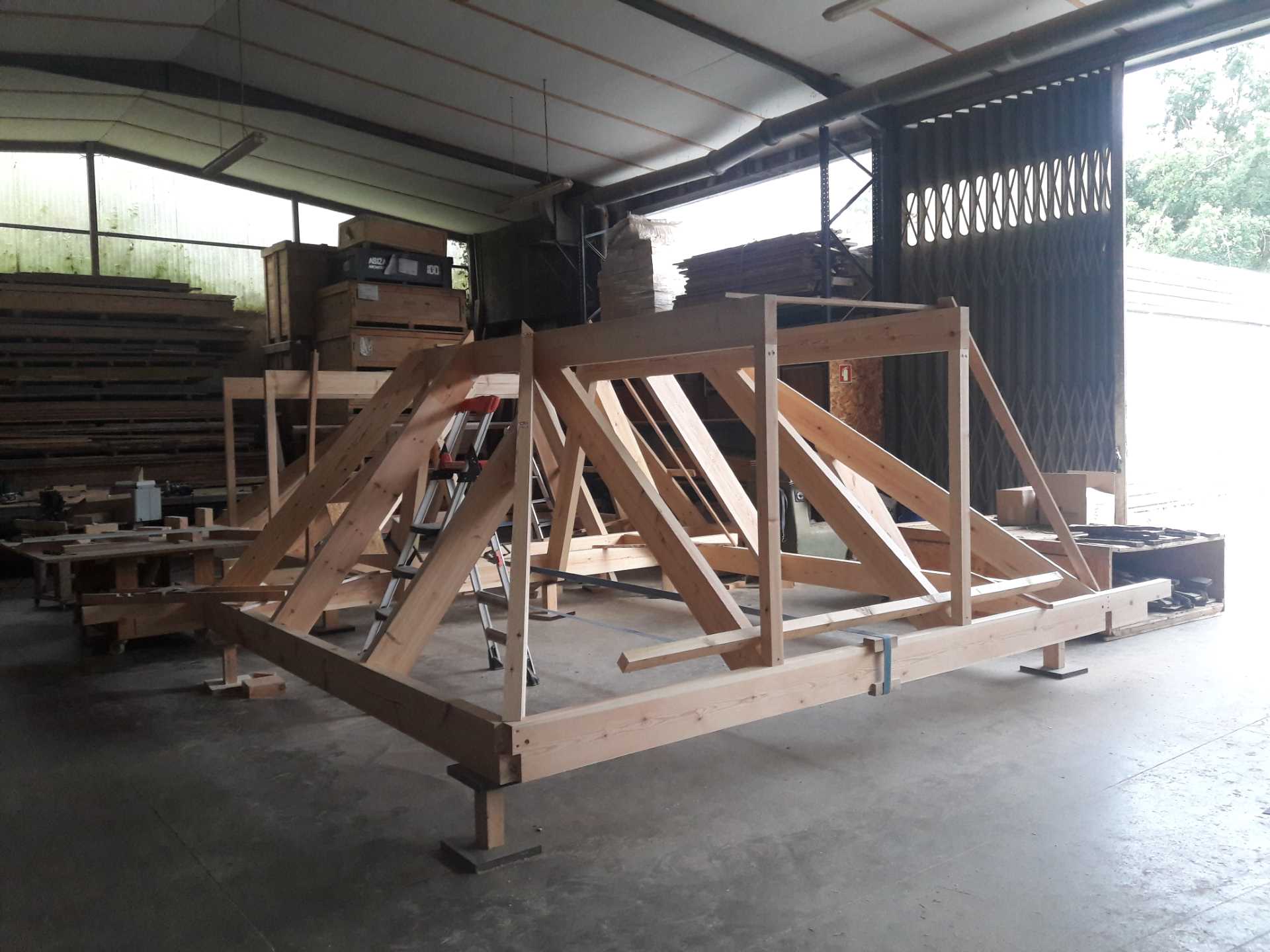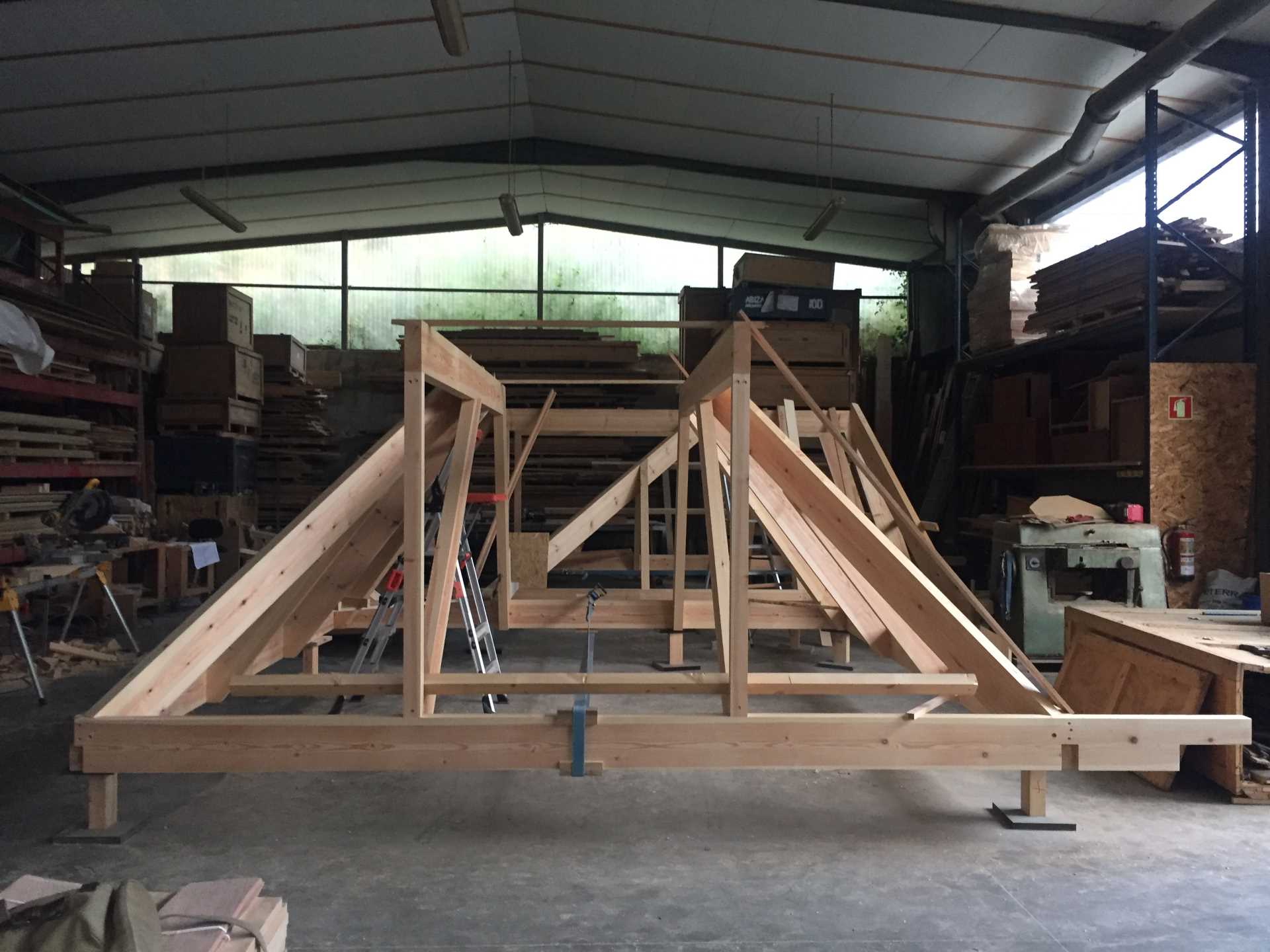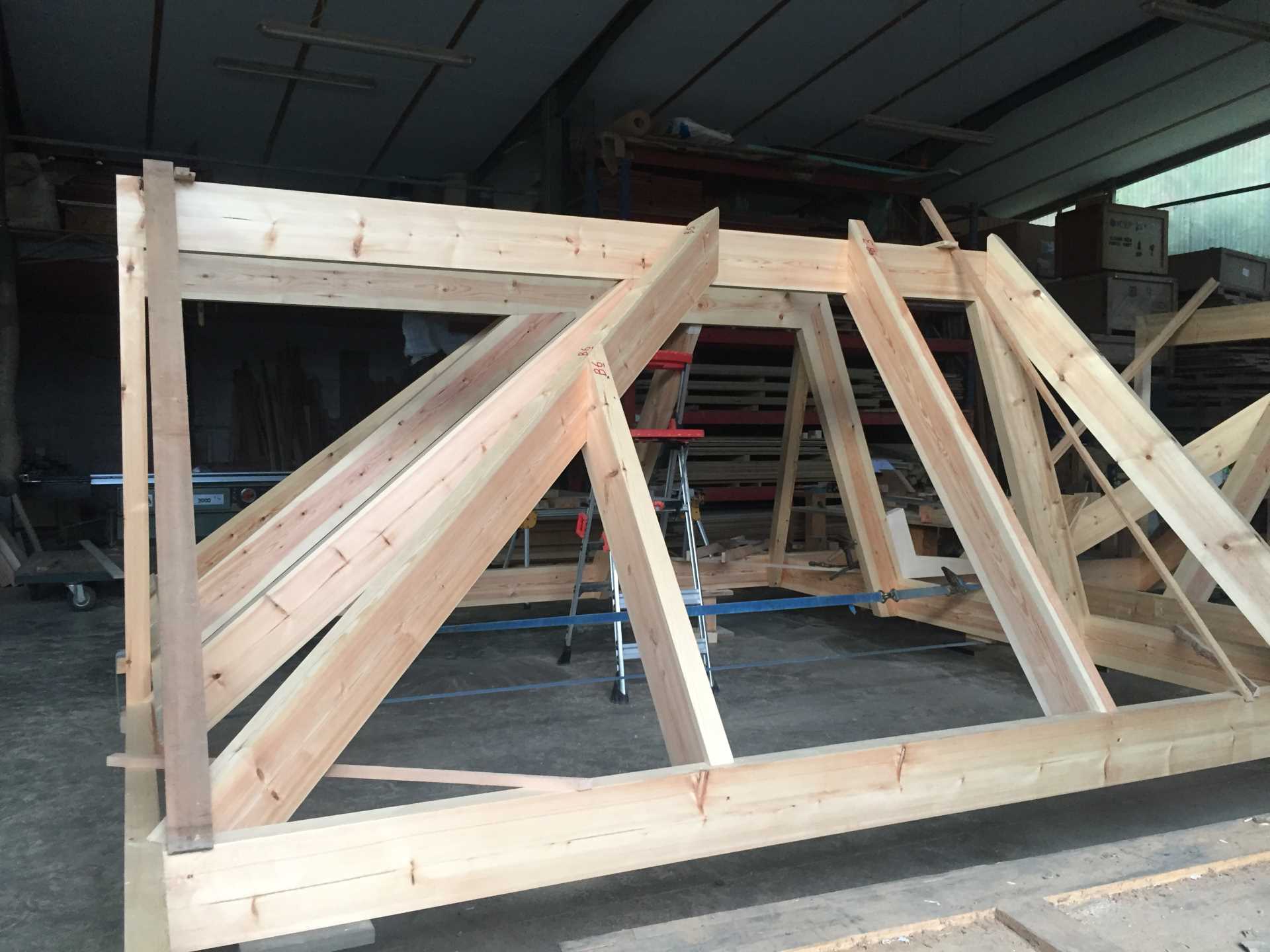 Here's a couple of photos of the architectural model.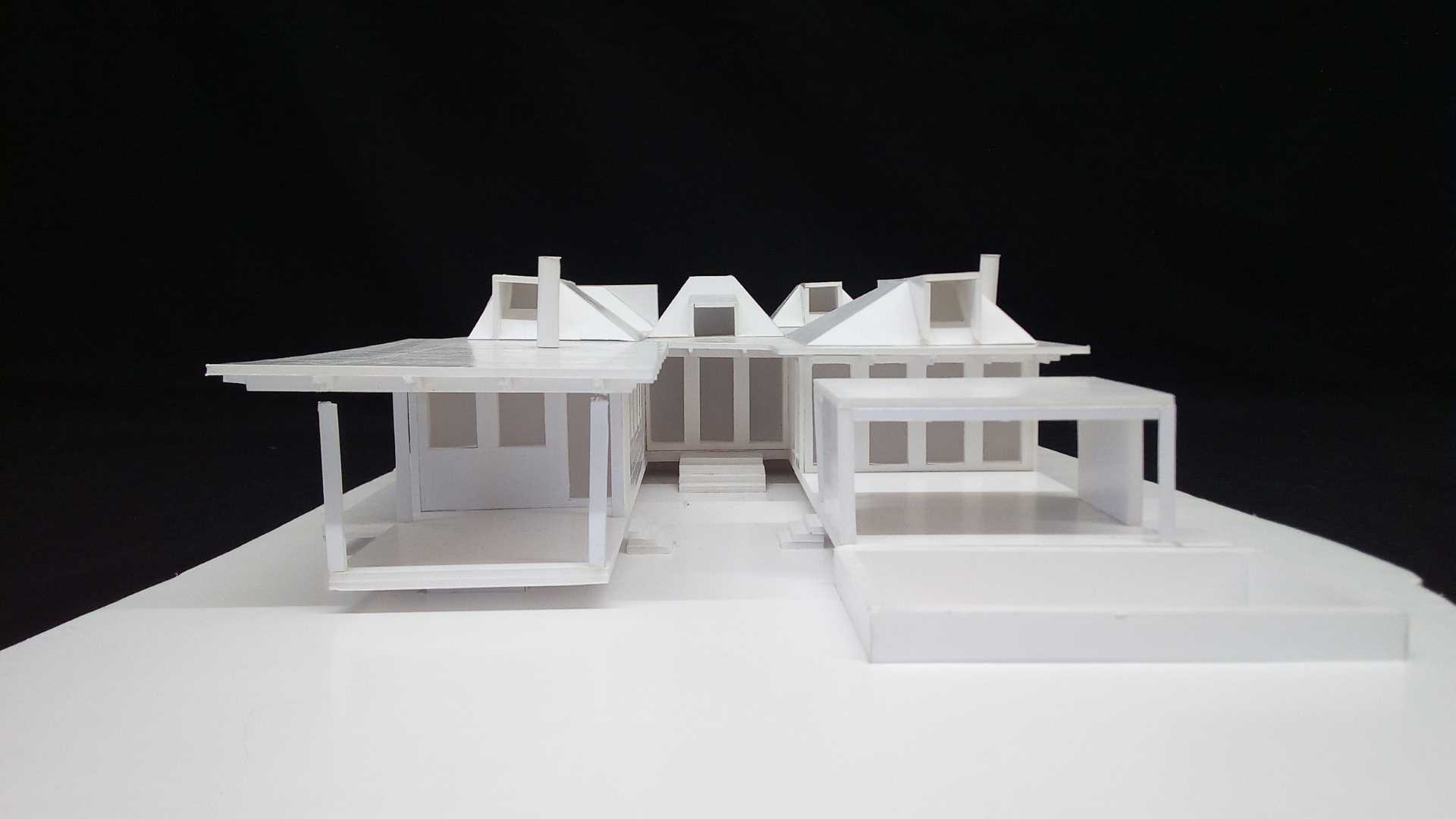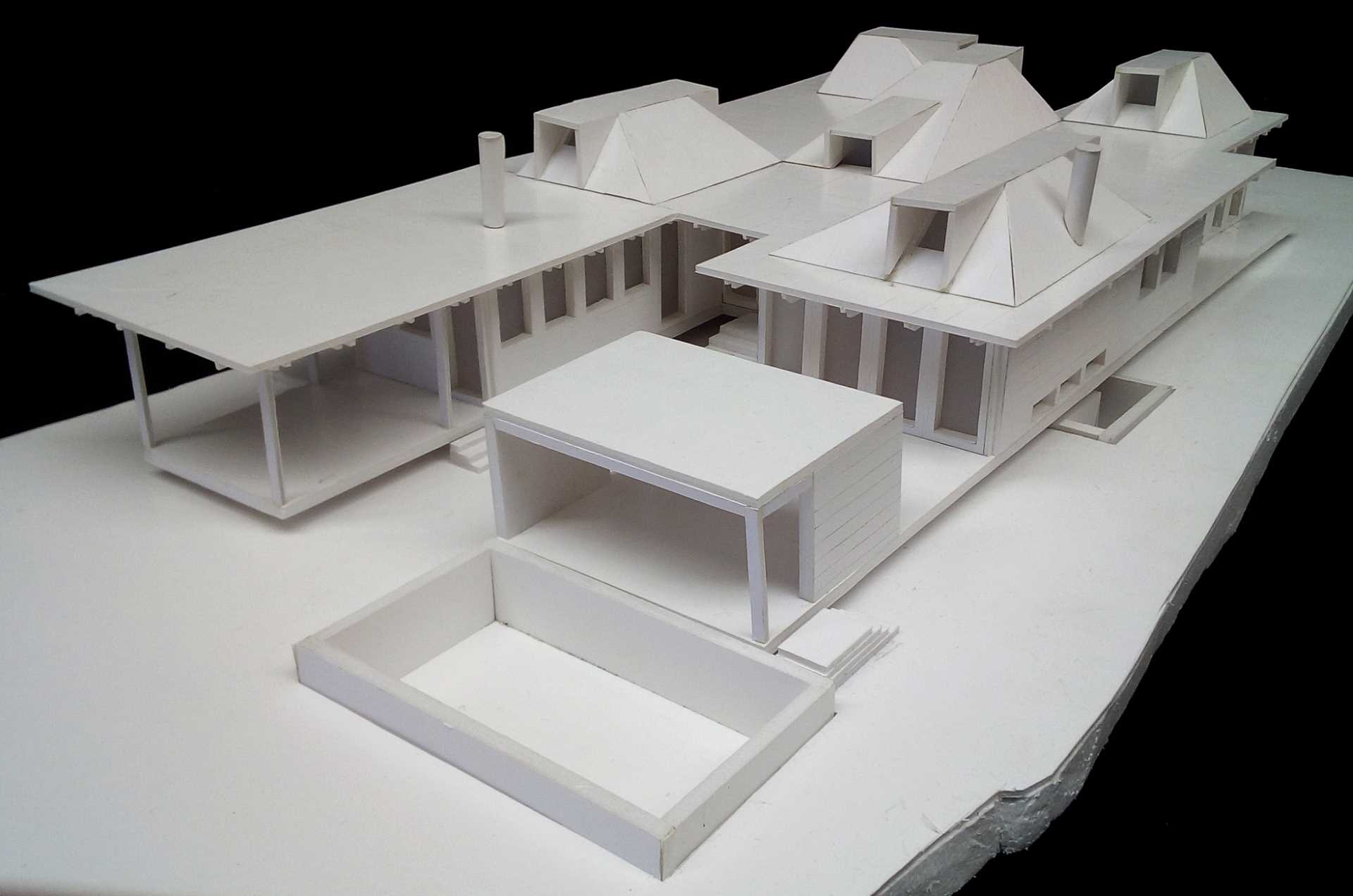 Photography by Fernando Guerra – FG+SG | Fotografias de Arquitectura | Architect: Carlos Castanheira – CC&CB, Architects, Lda. | Project Coordinator: Diana Vasconcelos | Project Team: Erika Musci, Fernanda Sá, Inês Brito | 3D models and renderings: Germano Vieira, Sara Noronha | Structural: Paulo Fidalgo, HDP – Construction and Engineering Projects, Lda | Hydraulic: Pedro Nunes, Diâmetro & Cálculo Construction and Engineering Projects, Lda HVAC: Pedro Coelho Lima, Coelho Lima – Engineering, Lda. | Carpentry: Valentim – Henriques & Rodrigues, Lda. General construction: Victor Gonçalves, Guilhade, Engineering and construction, Lda.
Source: Contemporist