June 28, 2022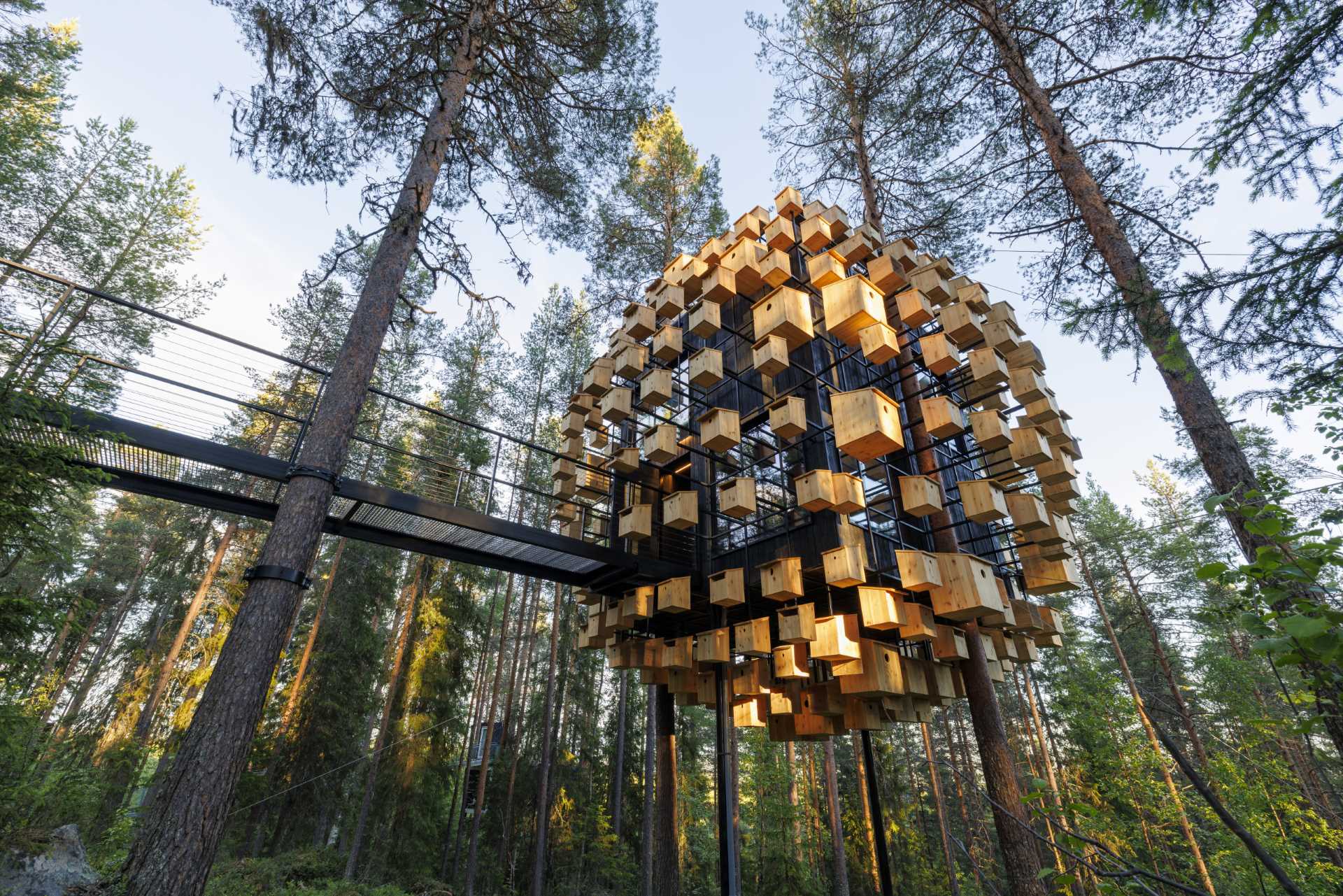 Architecture firm BIG (Bjarke Ingels Group) in close collaboration with Treehotel and Swedish ornithologist Ulf Öhman, has designed 'Biosphere', a hotel room in Harads, Sweden.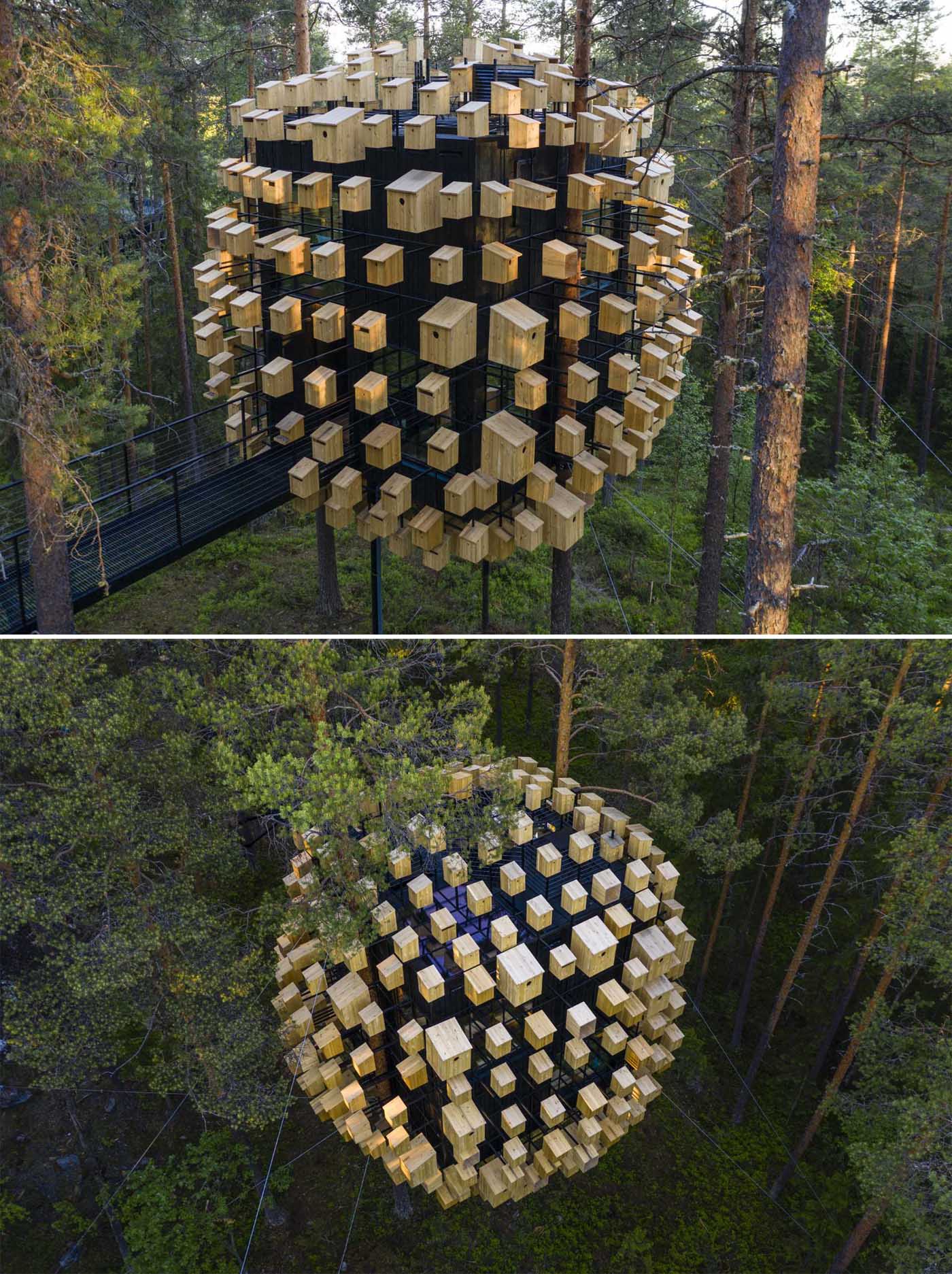 The new hotel room is suspended in the Harads pines, with BIG's experiential design being the eighth hotel room on the property.
Key to the design of the hotel room is the facade that's covered in 350 bird houses. By designing a treetop hotel room with a facade of bird nests, the aim of Biosphere is to decrease the downward spiral of the bird population in the Swedish woods and instead strengthen the biosphere and natural habitat.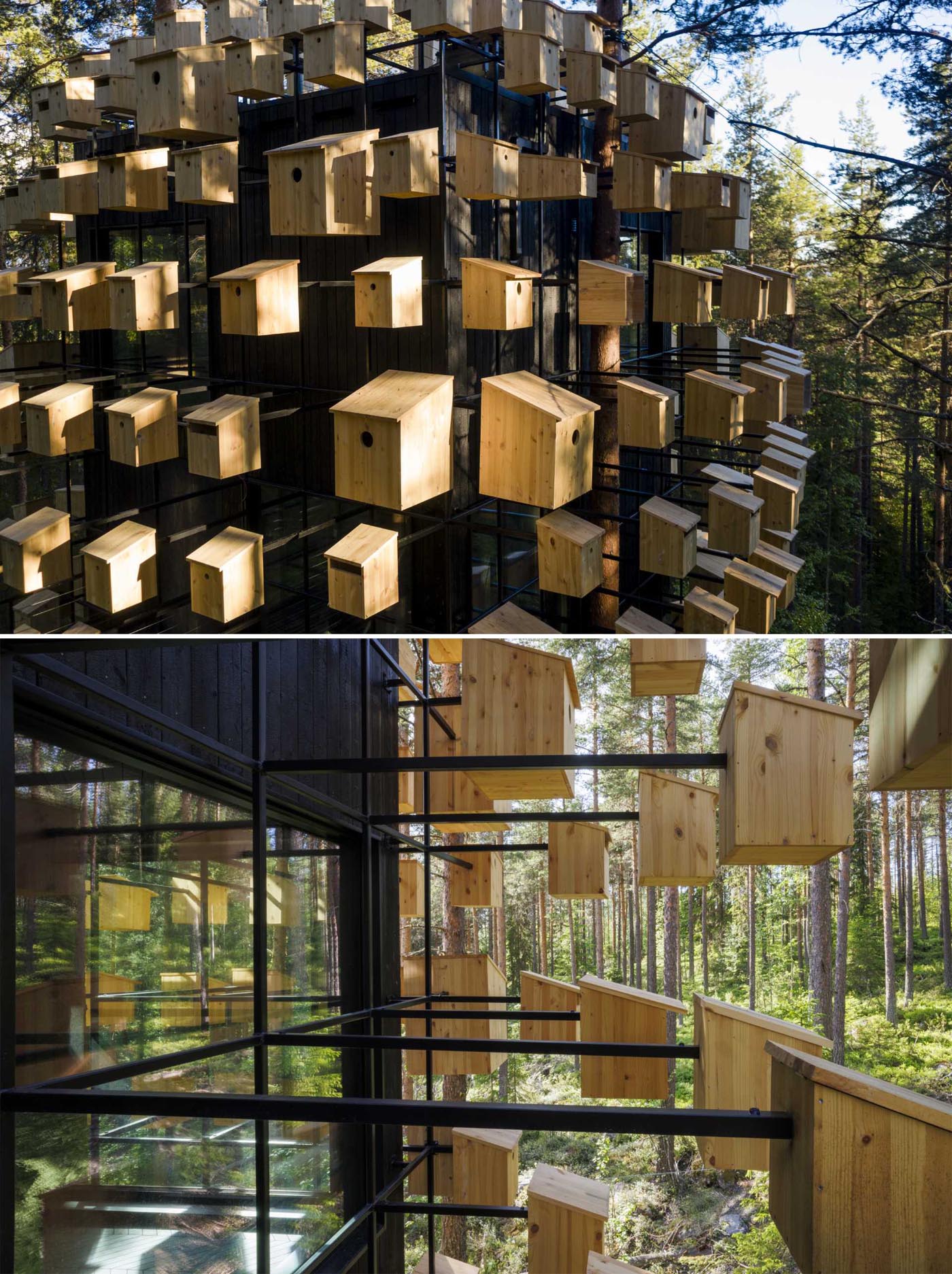 Accessed via a suspended bridge that slopes from the ground to the top of the trees, the interior of the 365 square foot (34m2) hotel room includes rich dark interiors and organic materials inspired by the surrounding landscape.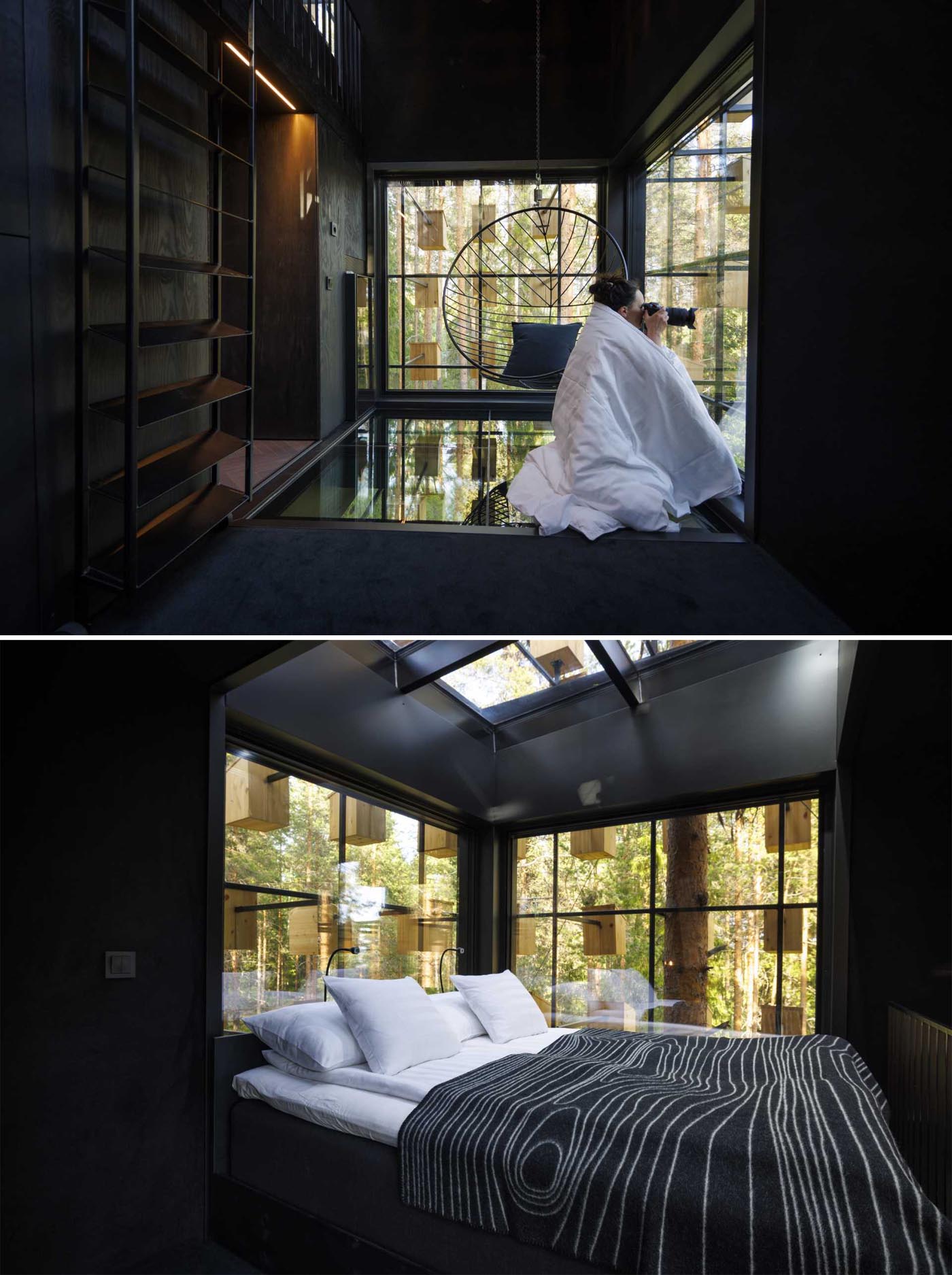 Guests also have access to a roof terrace – close to the treetop canopies – that offers 360-degree views of the forest.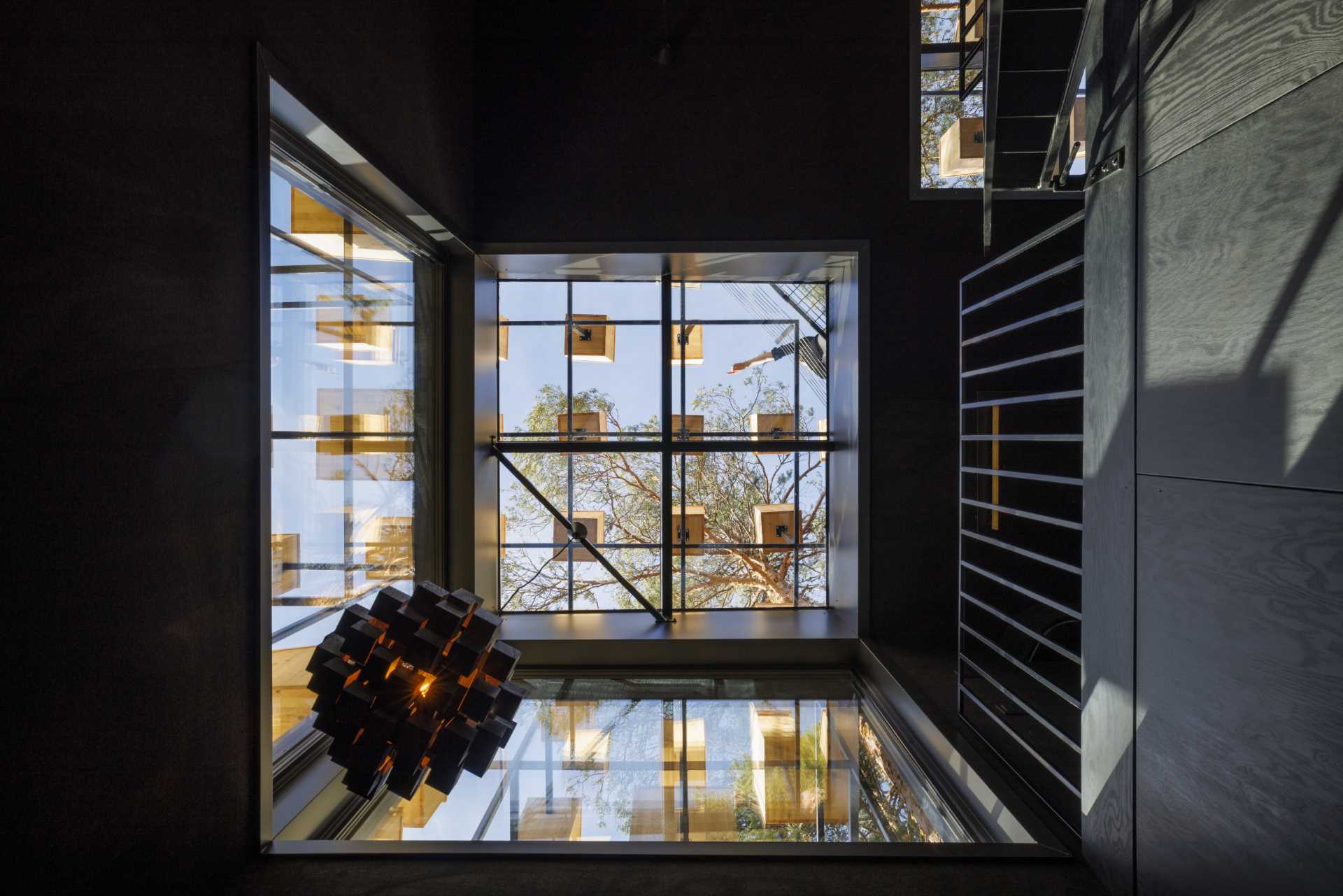 Photography courtesy of BIG / Treehotel | Architect: BIG – Bjarke Ingels Group | Partner-in-Charge: Bjarke Ingels, João Albuquerque | Project Leader: Geoffrey Eberle, Angel Barreno Gutiérrez | Project Architect: Francisco Abajo Duran | Team: Eszter Olah, Ragna Nordstrom, Pawel Marjanski | Collaborators: Ulf Öhman, Chairman of the Norrbotten Ornithological Association, Ateljé Lyktan, Vittjärvshus
Source: Contemporist