March 25, 2022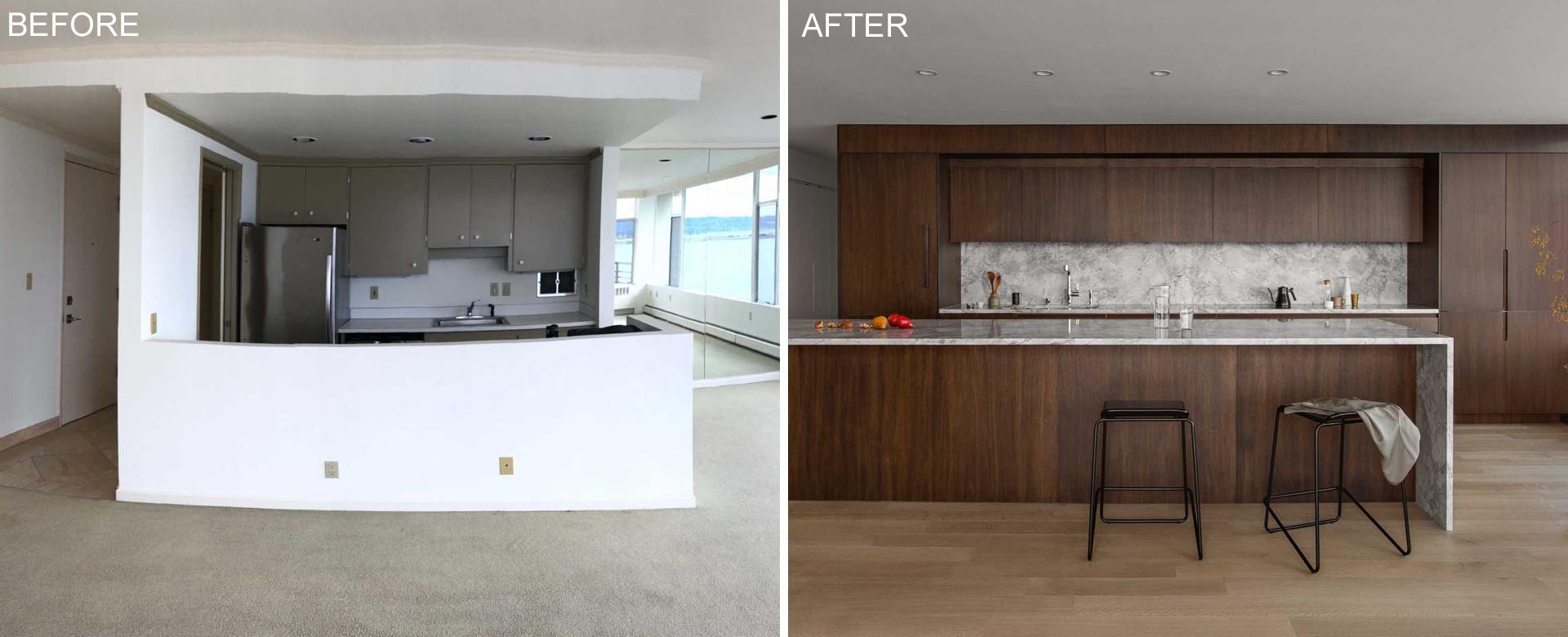 Architecture and interior design firm Wittman Estes, has sent us photos of their recently completed project, the remodel of an apartment in Seattle, Washington, that was originally designed by John Graham and built in 1961 for the executive staff of the Century 21 World's Fair.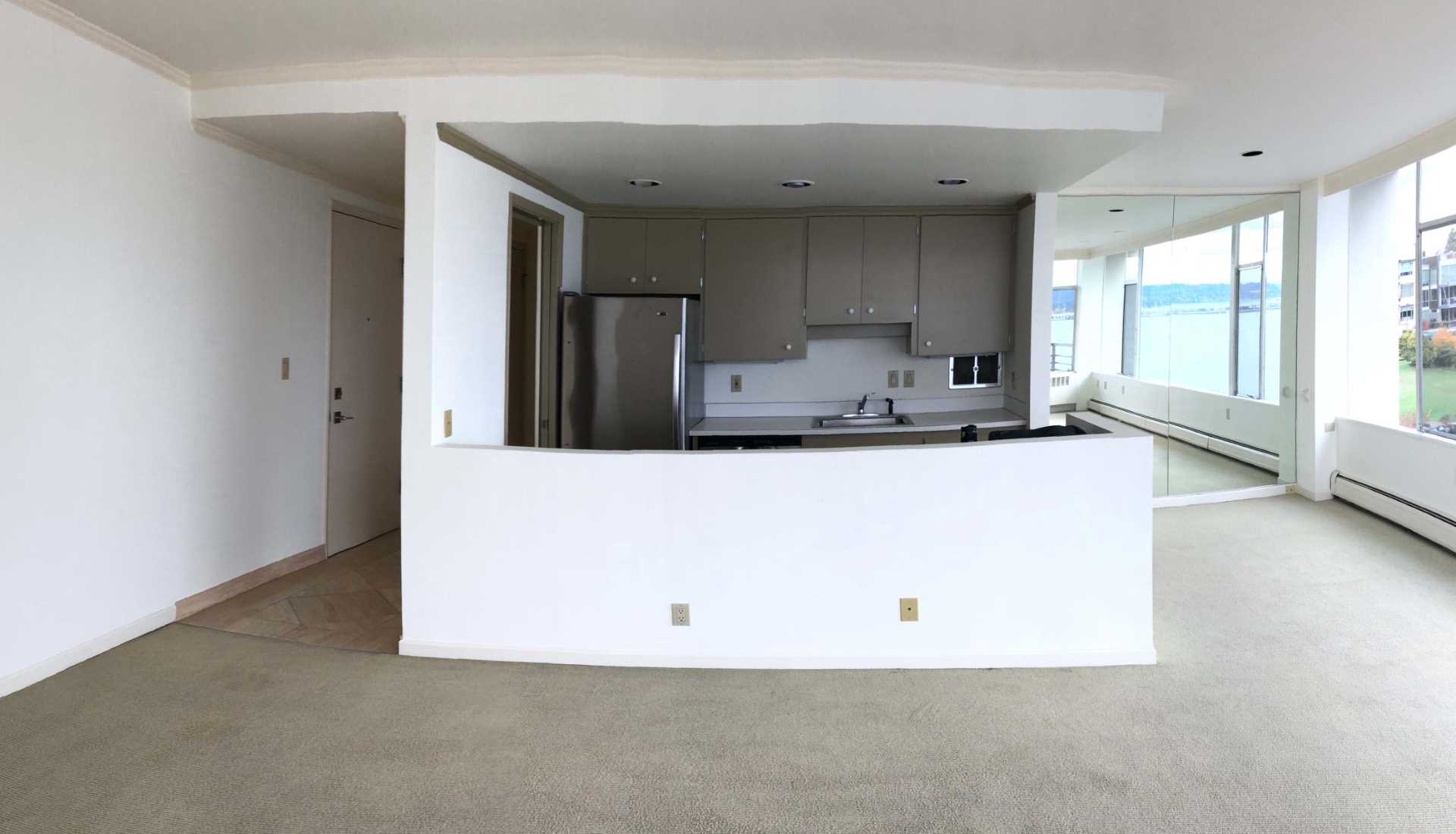 First, we'll look at what it was like BEFORE the remodel.
The kitchen is where the most dramatic change occurred, with the original kitchen now looking a little dated.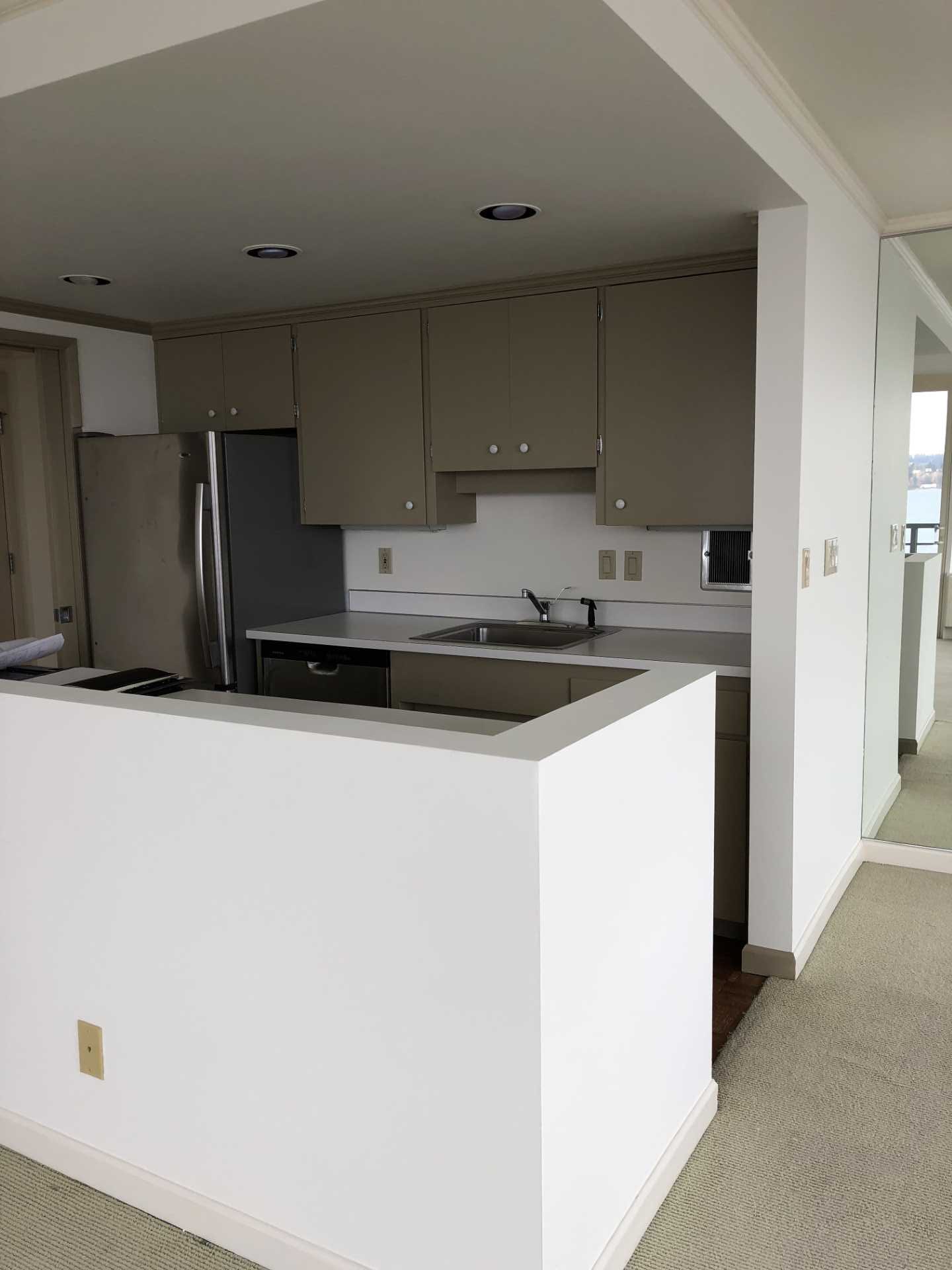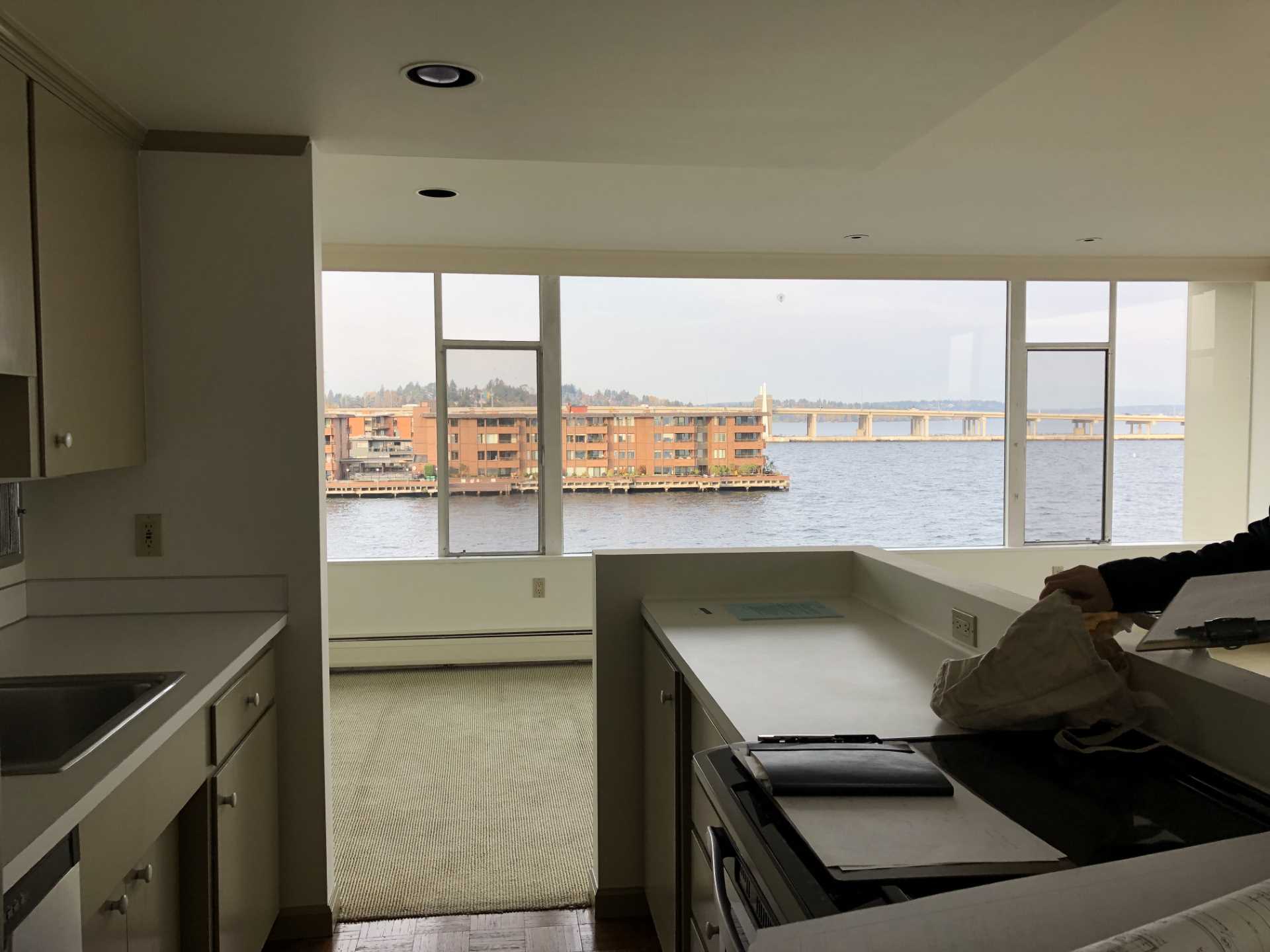 Adjacent to the kitchen there was a mirrored wall that reflected the views and natural light from outside.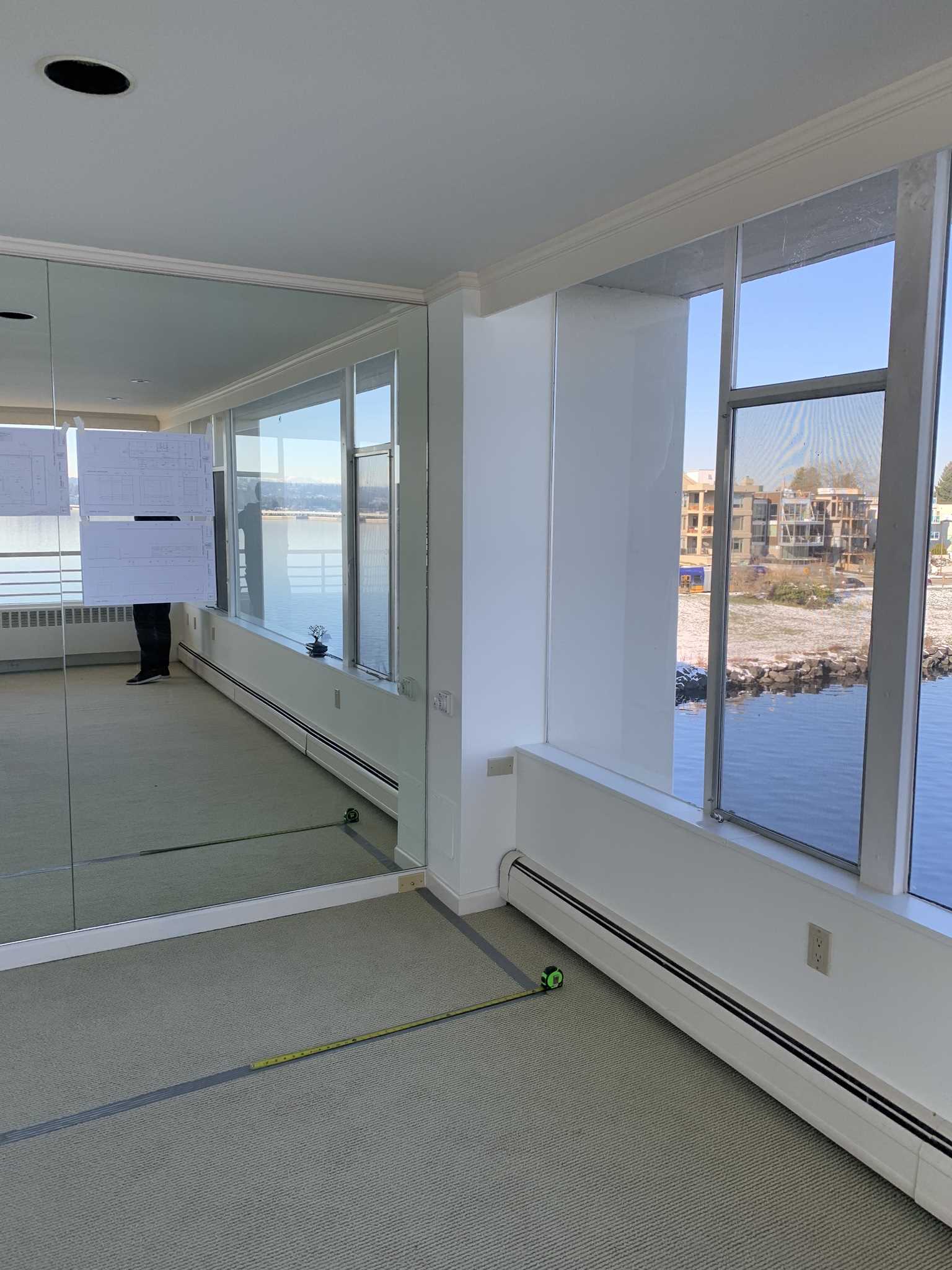 The mirrored area was replaced with the new kitchen, that spans the entire wall. The new dark wood kitchen includes solid panel rift sawn stained white oak panels with tactile finger pulls, giving a warm and tactile intimacy to the casework.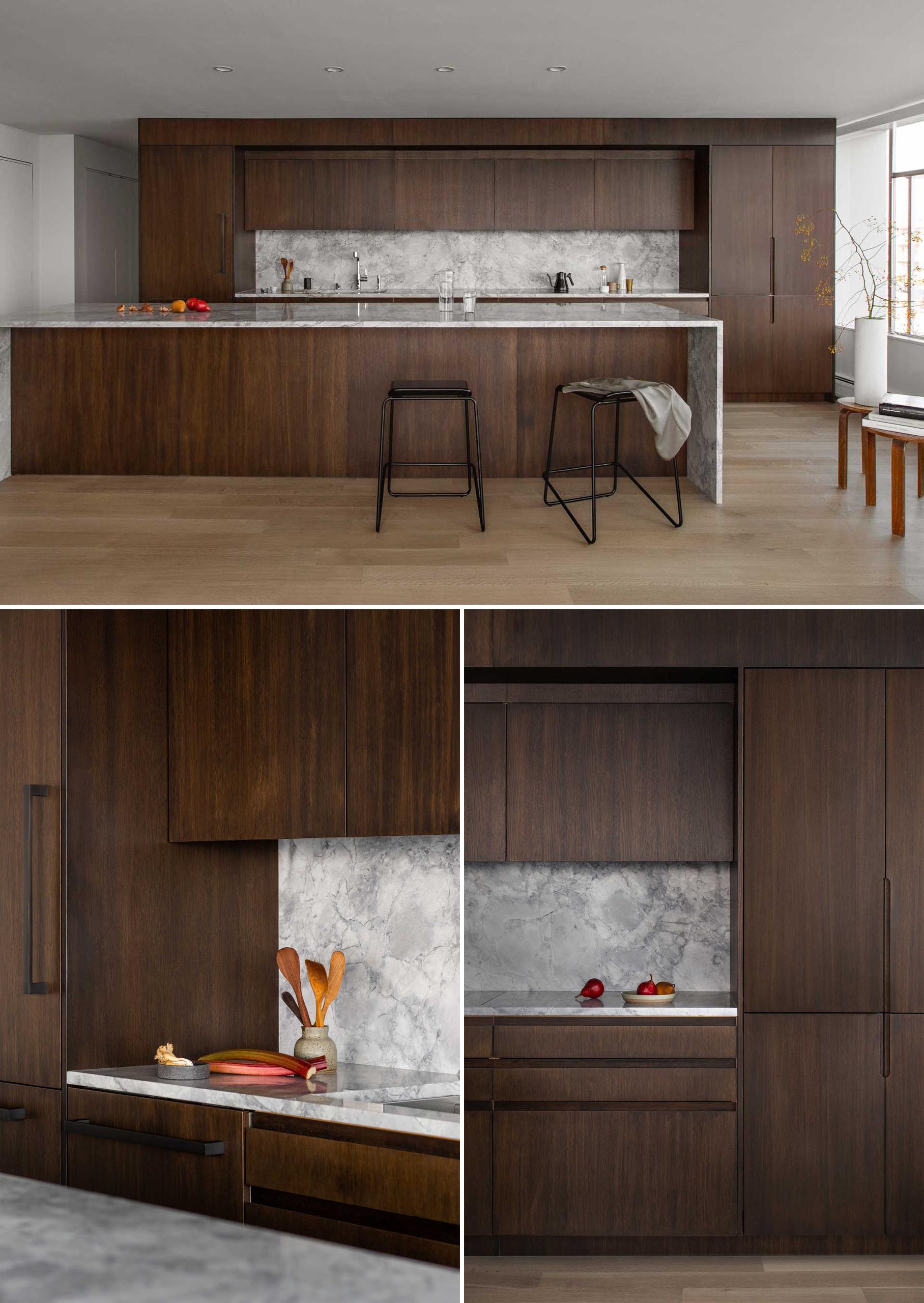 While cooking and preparing drinks, the cabinets have flip-up and nested doors that recede into niches and allow full open access to the cabinet interiors.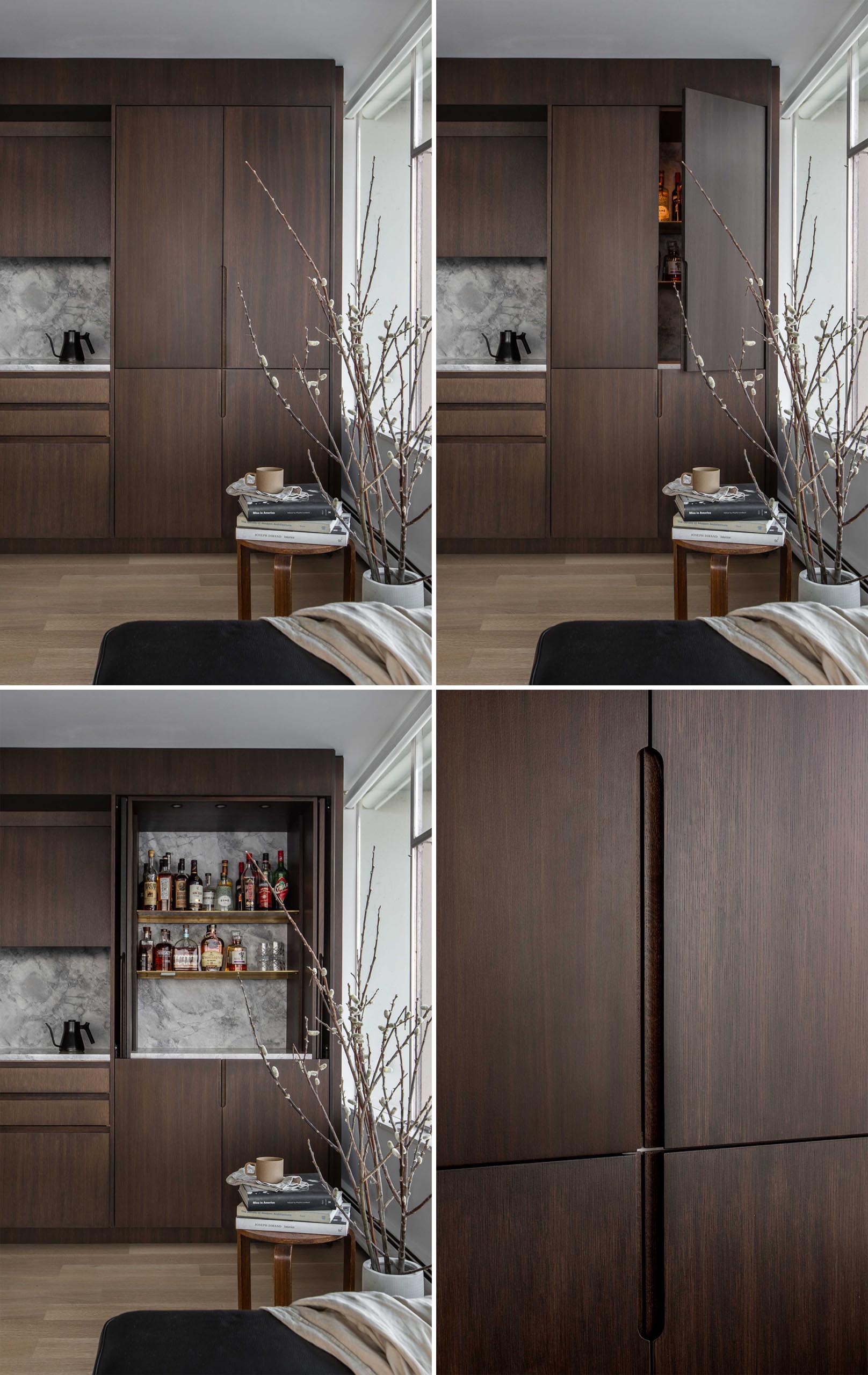 The closed state has flush doors with integral finger pulls that transform the casework into a quiet backdrop for the living room.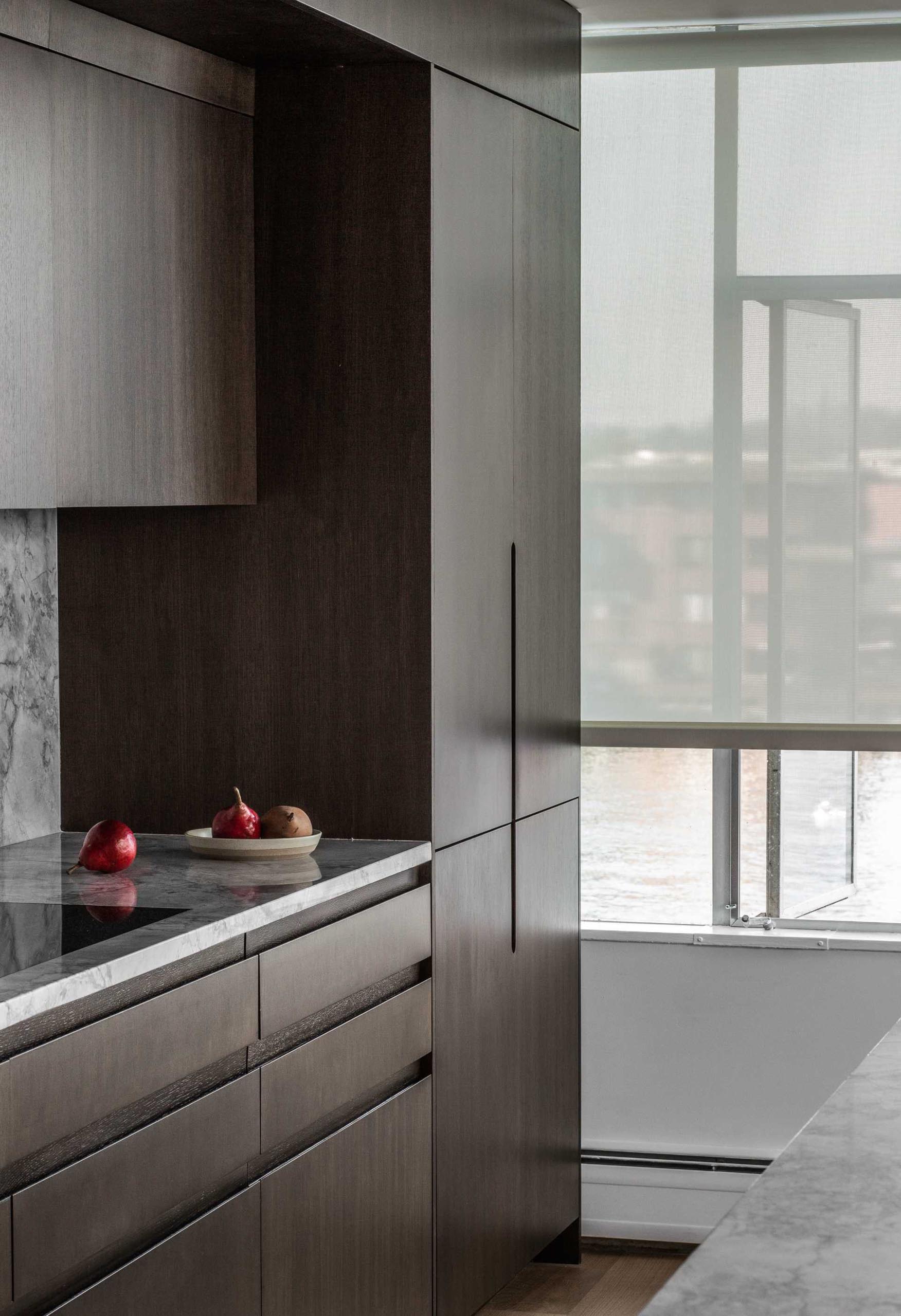 There are 3cm thick Luce di Luna, honed marble countertops, and backsplash, that evoke the surface of the nearby Lake Washington.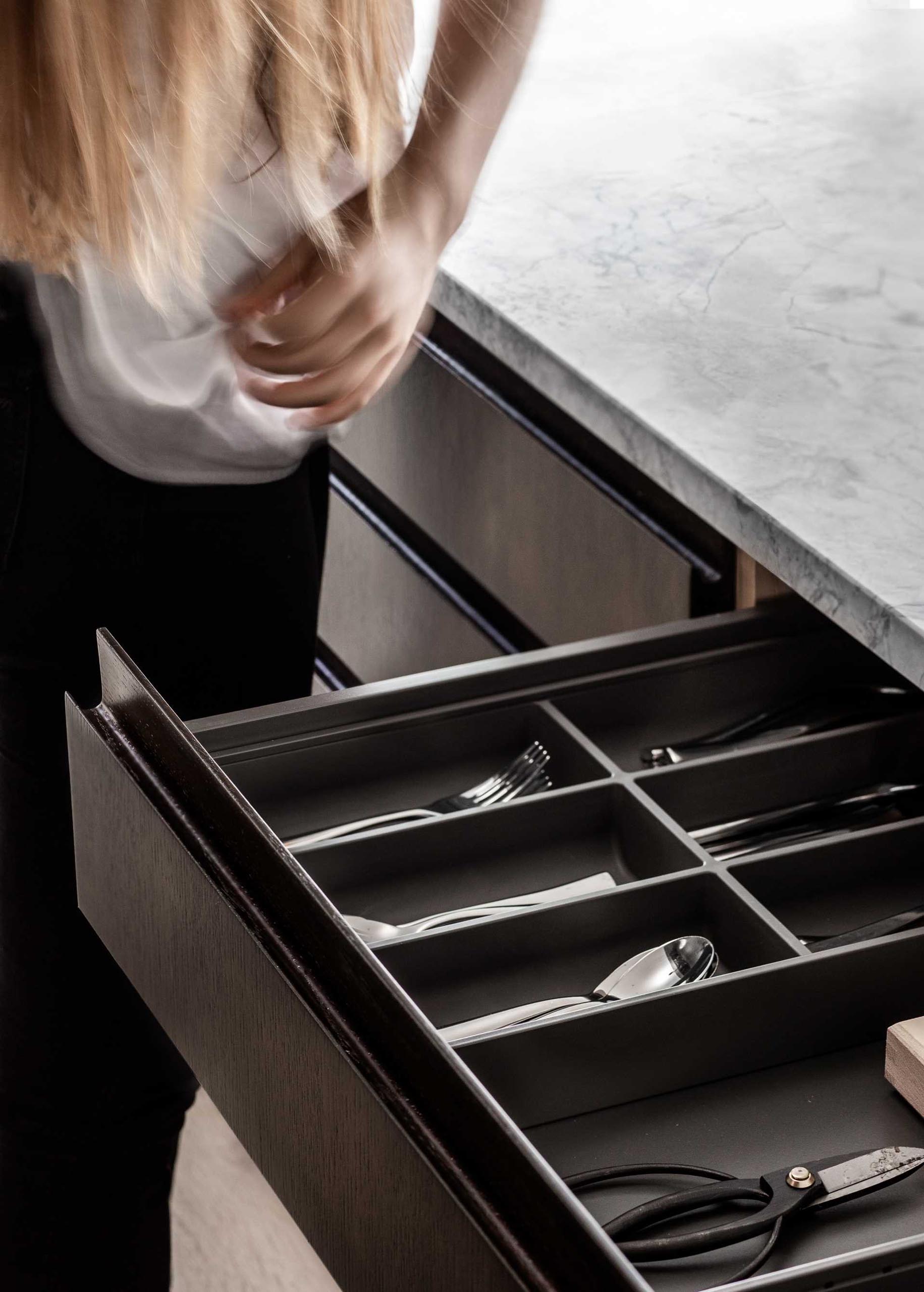 Photography by Rafael Soldi | Architecture/Interiors: Wittman Estes | Builder: Sparrow Woodworks
Source: Contemporist