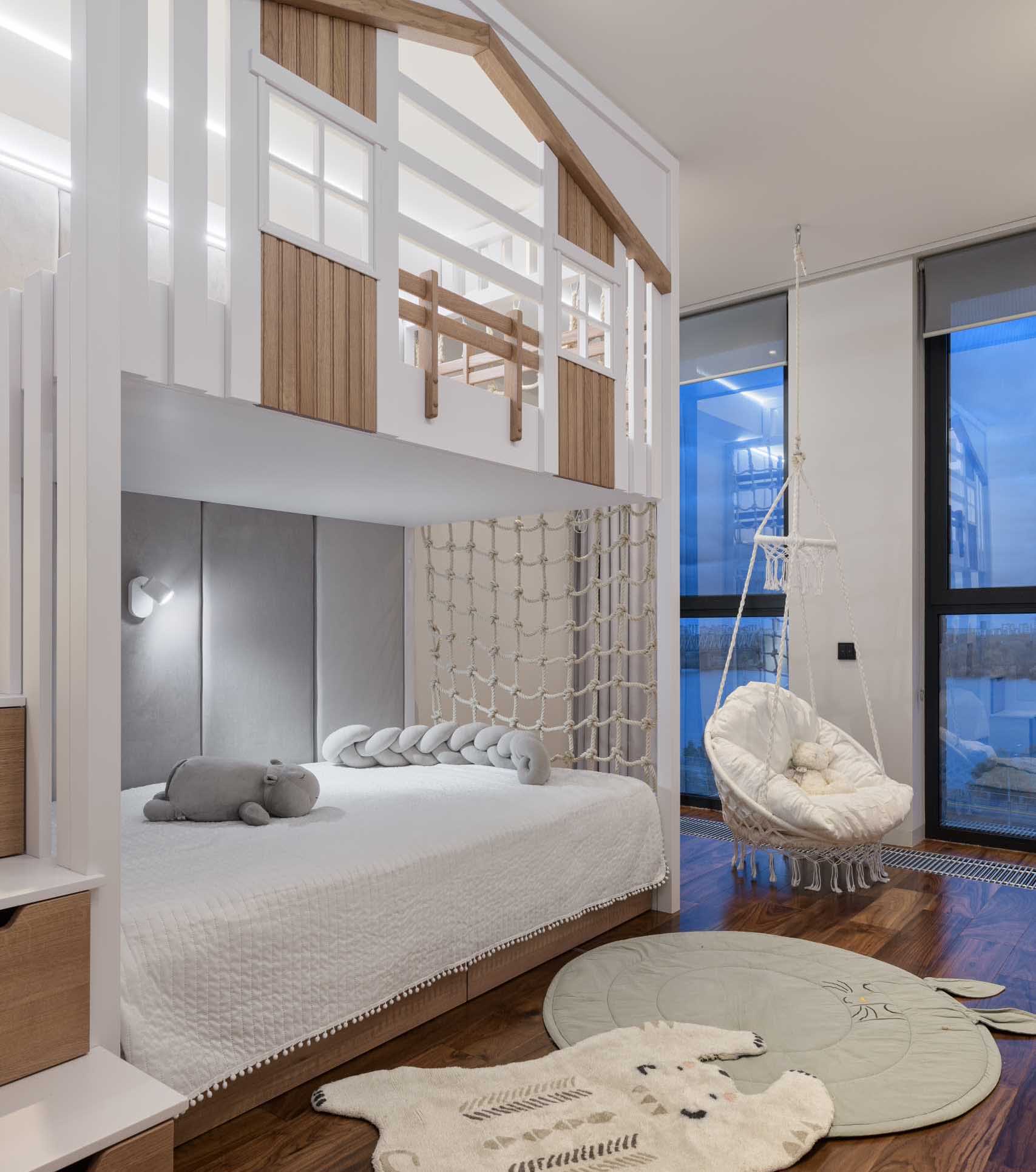 Design firm Danielian Bureau has completed an apartment interior that includes a modern kid's bedroom.
The bedroom has a simple white and light wood color palette.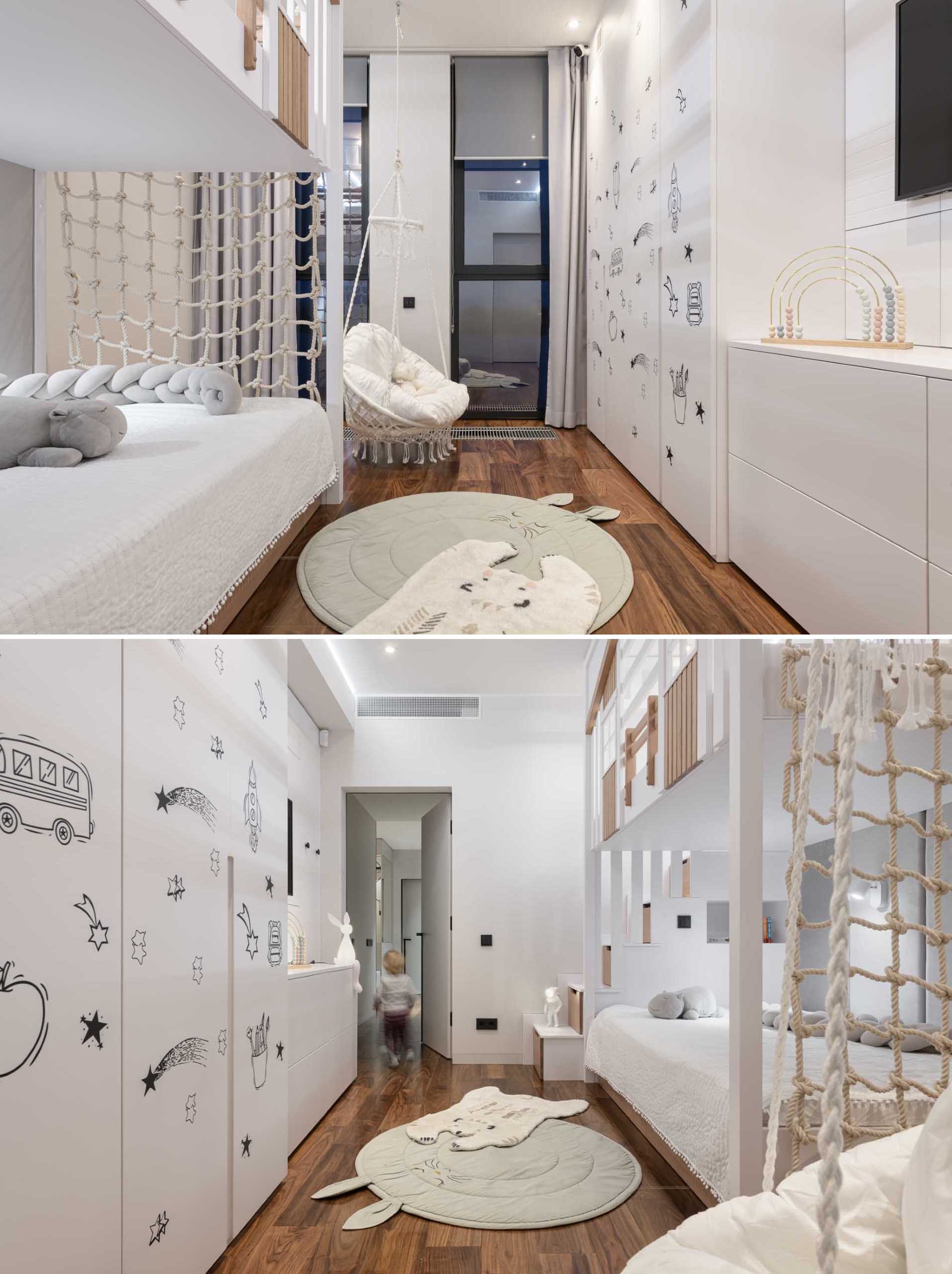 The bedroom has been designed with a double-story bed. The lower space is dedicated to the sleeping section, while the upper is a play area. On one end is a rope climbing net.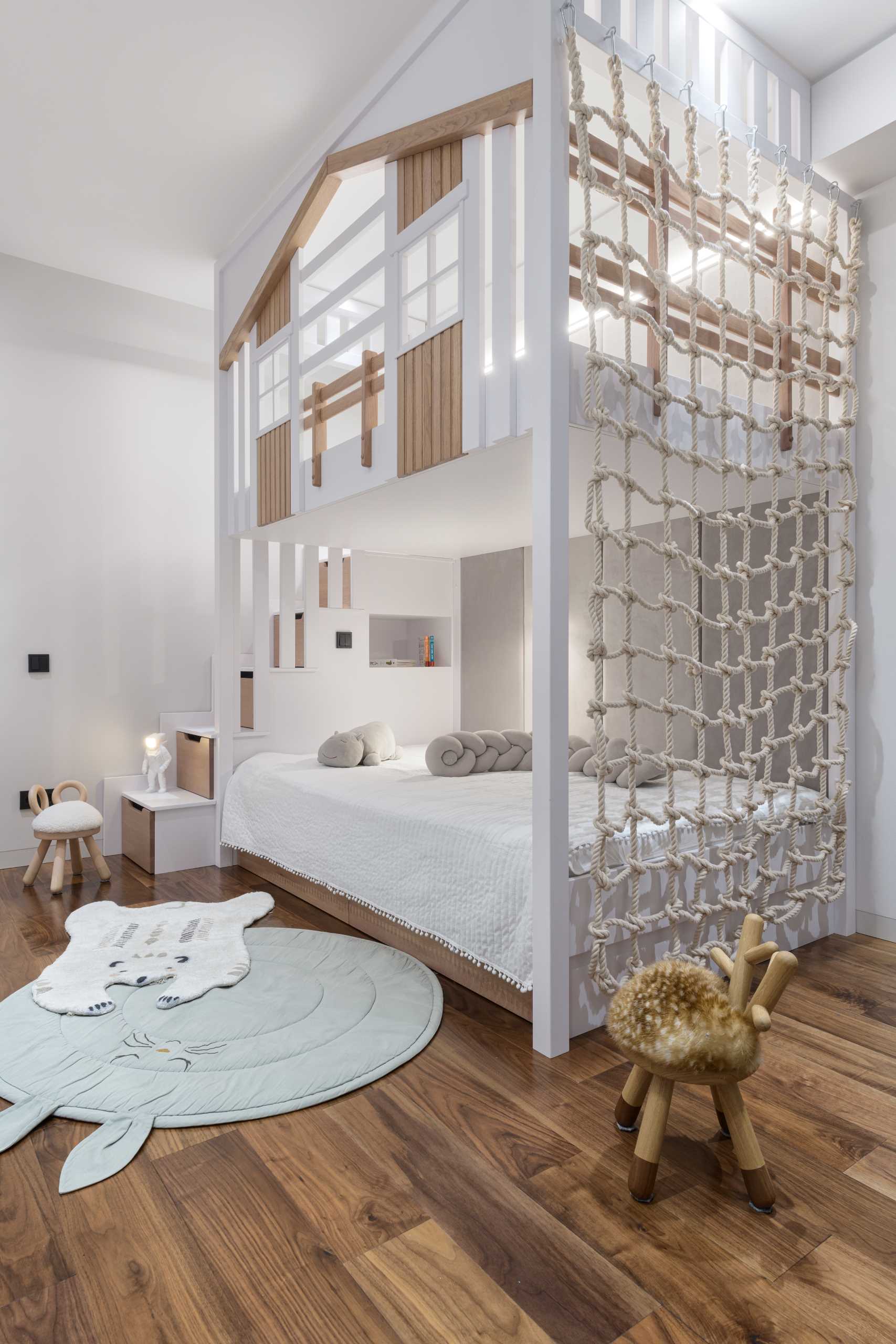 The other end of the bed has a series of stairs with built-in drawers that lead up to the play area.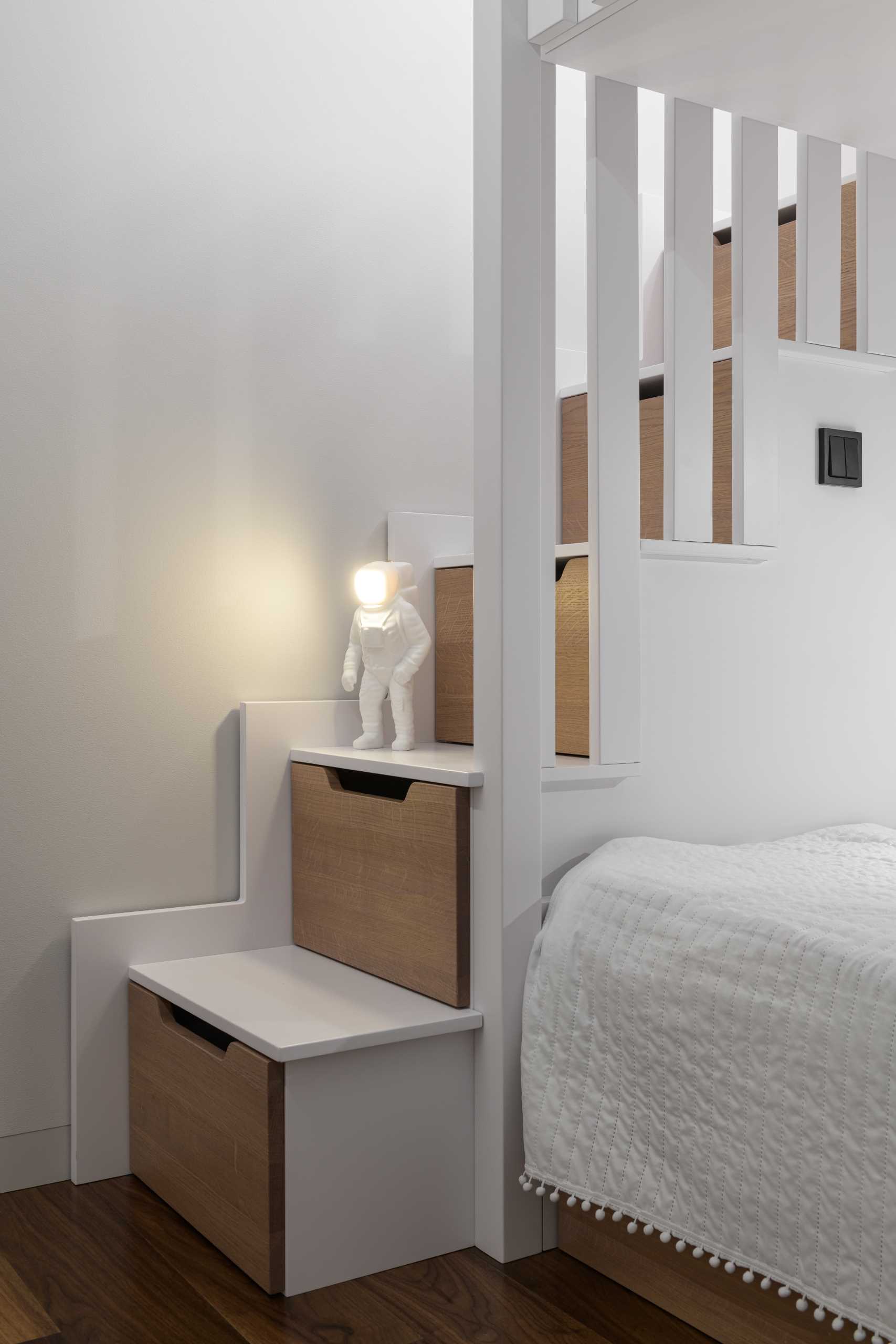 The wall opposite the bedroom is filled with closets. Simple line drawings add a decorative touch to the otherwise minimalist closet doors. Adjacent to the closet are further storage cabinets and a wall-mounted TV.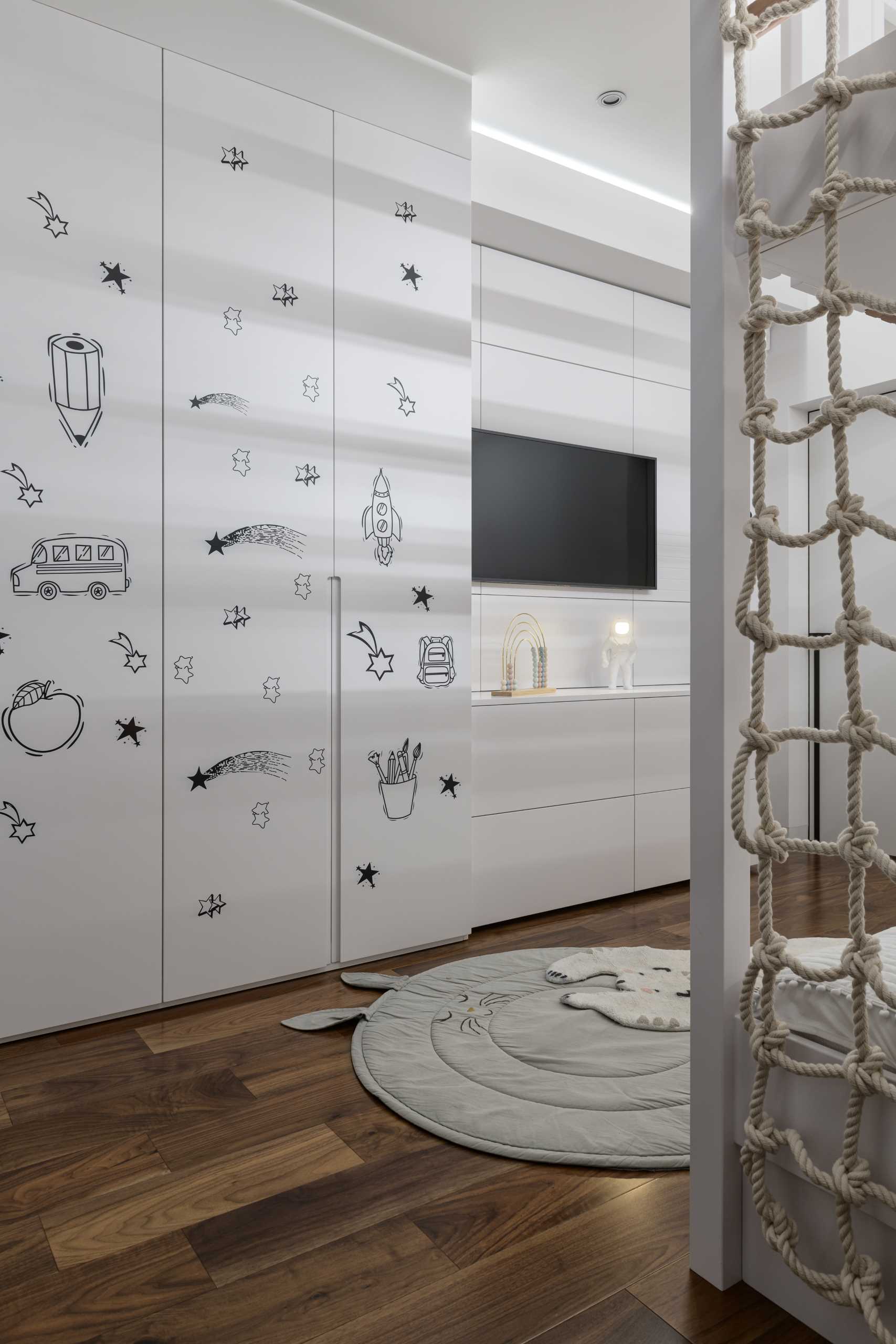 A hidden feature of the bedroom is that the lights can change color.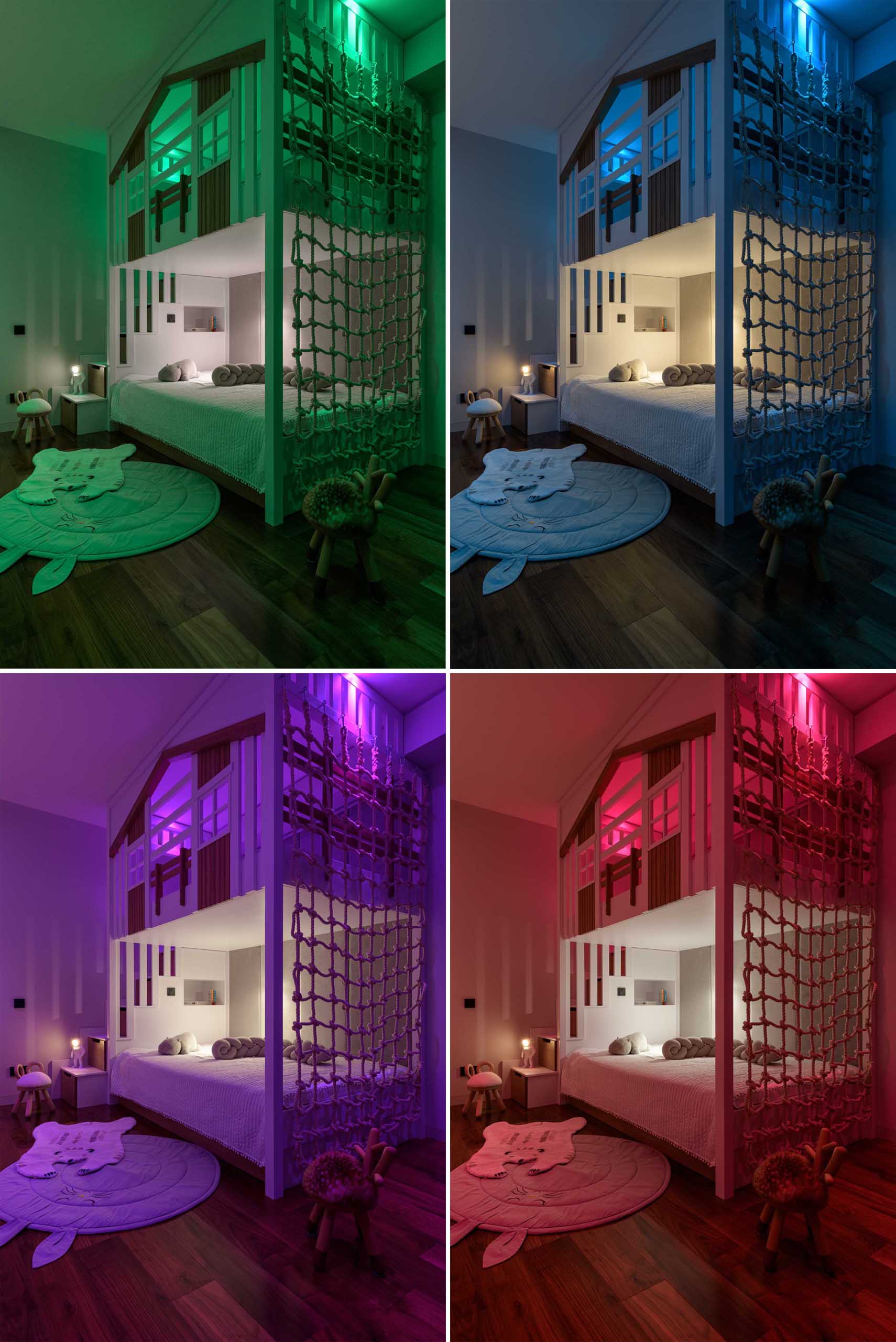 Let's take a look around the rest of the apartment…
The entryway includes hidden lighting, a floor-to-ceiling mirror, a small bench, a wall-mounted sculpture by artist Nazar Bilyk, and wood flooring.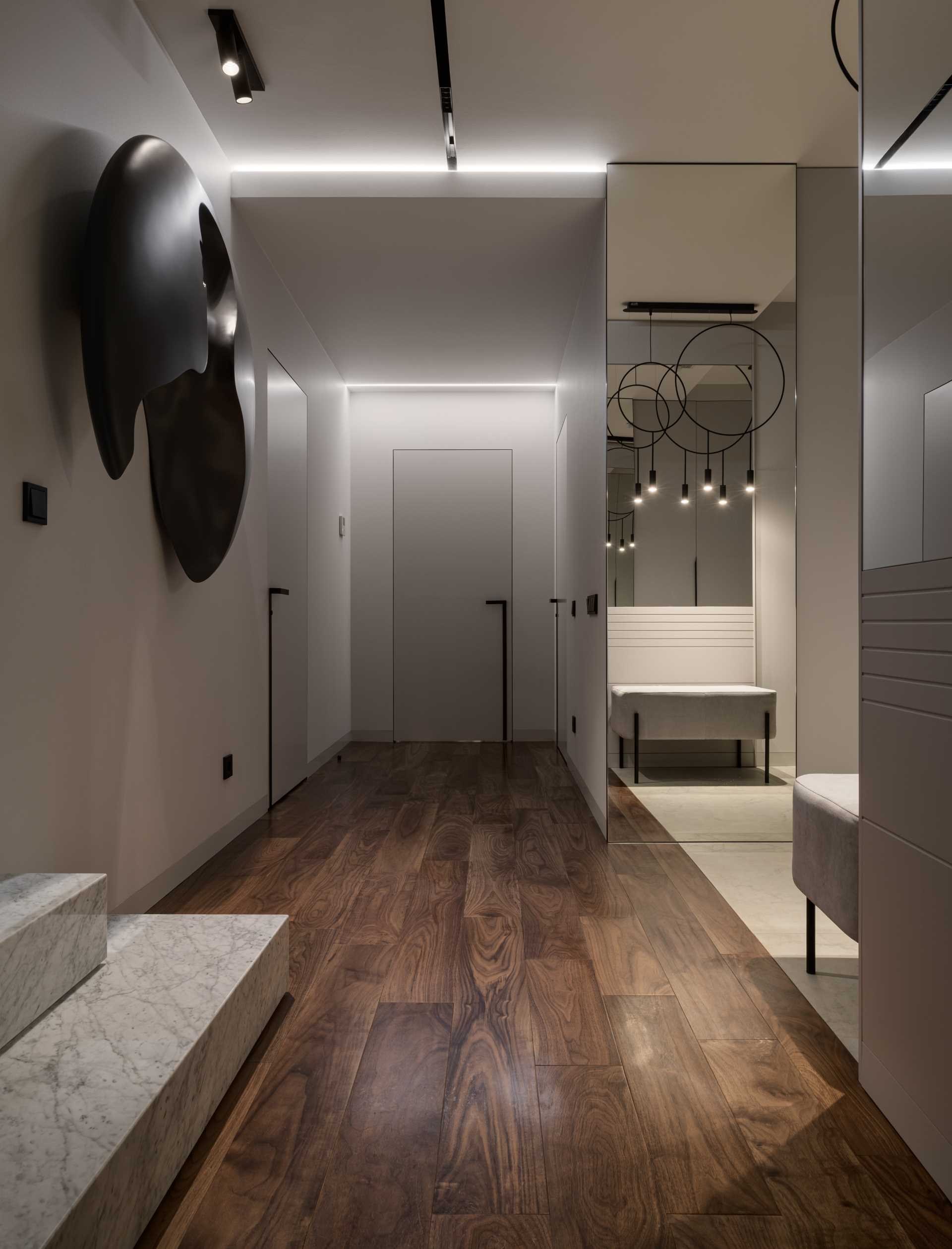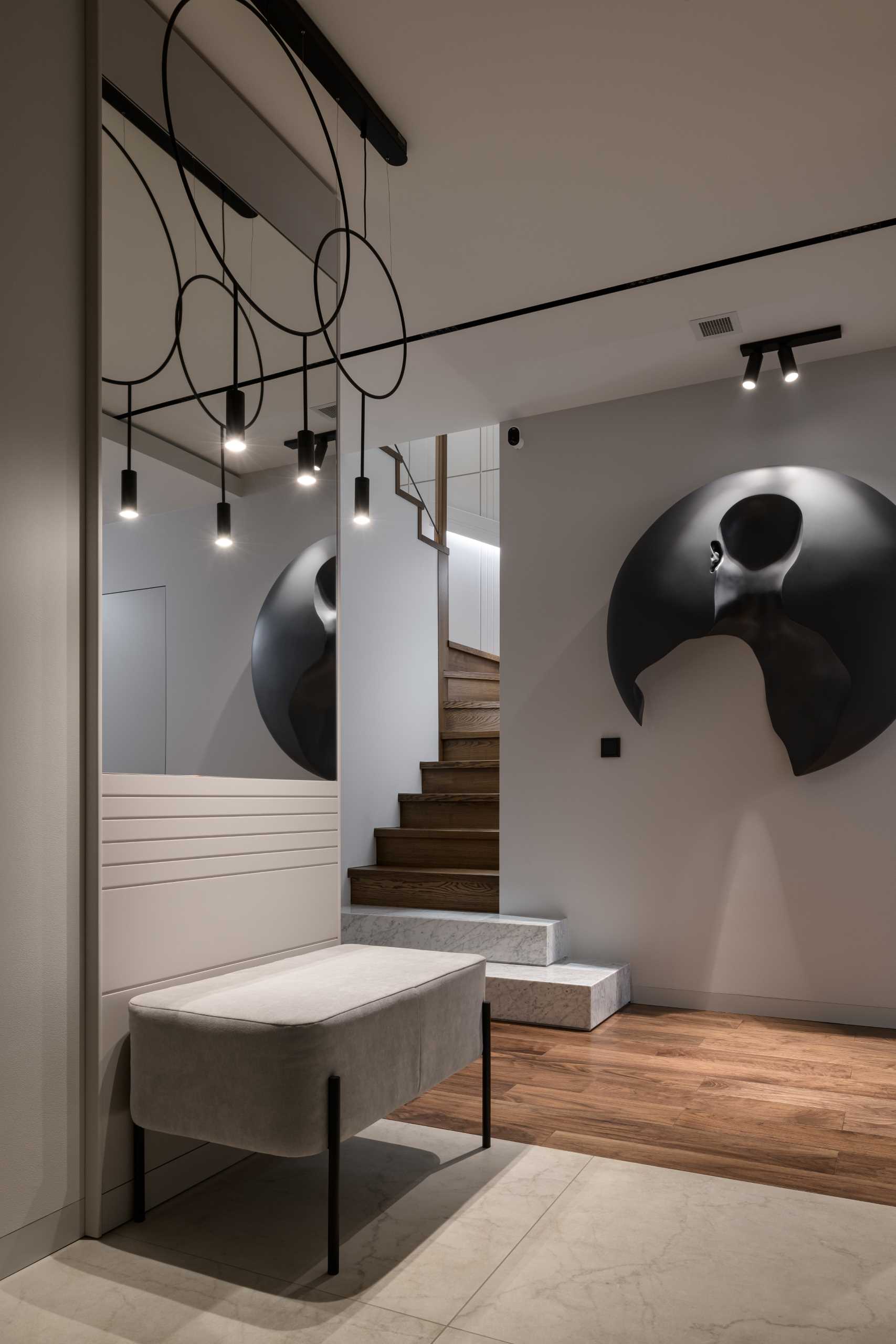 Stairs from the entryway lead up to the main living areas of the home.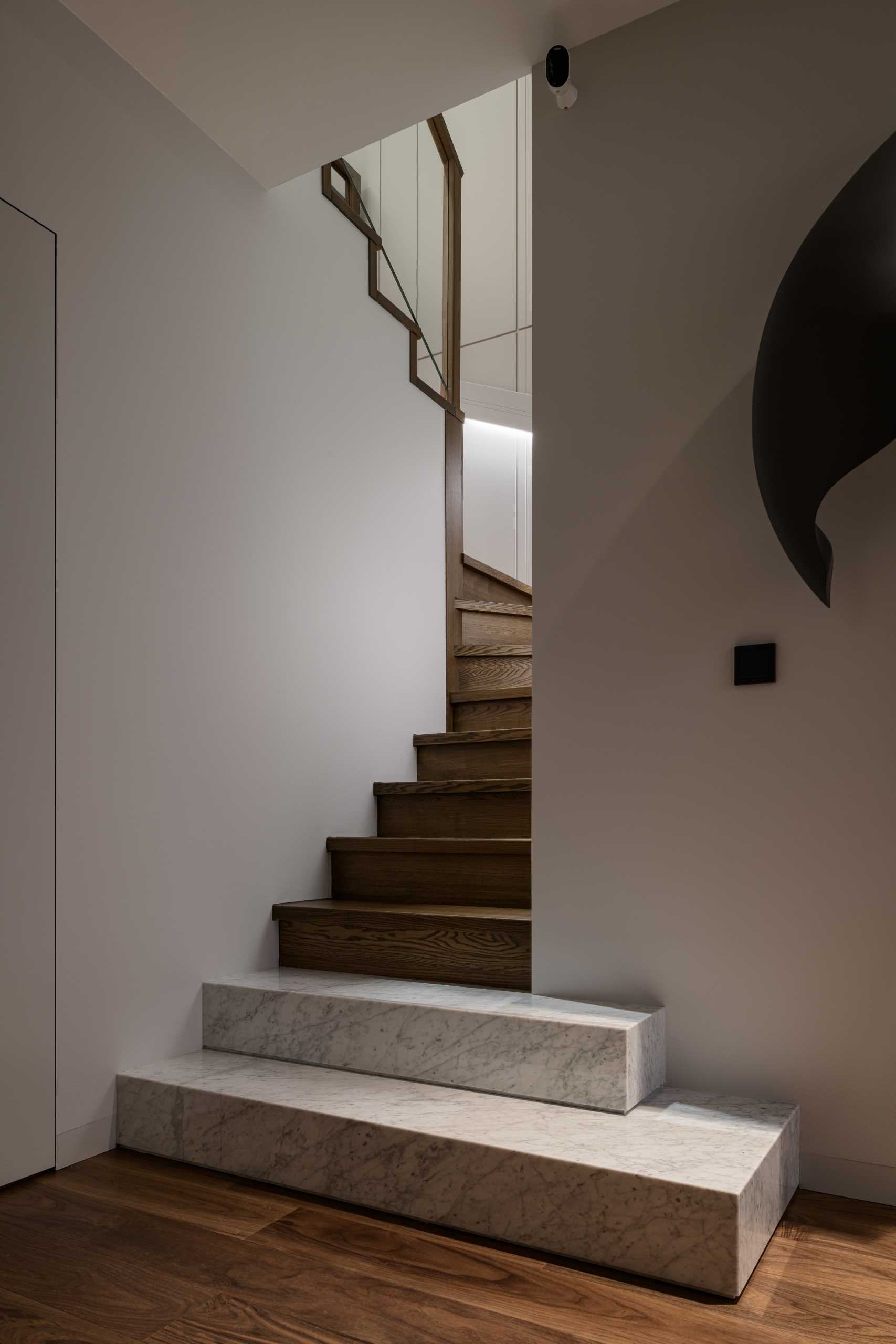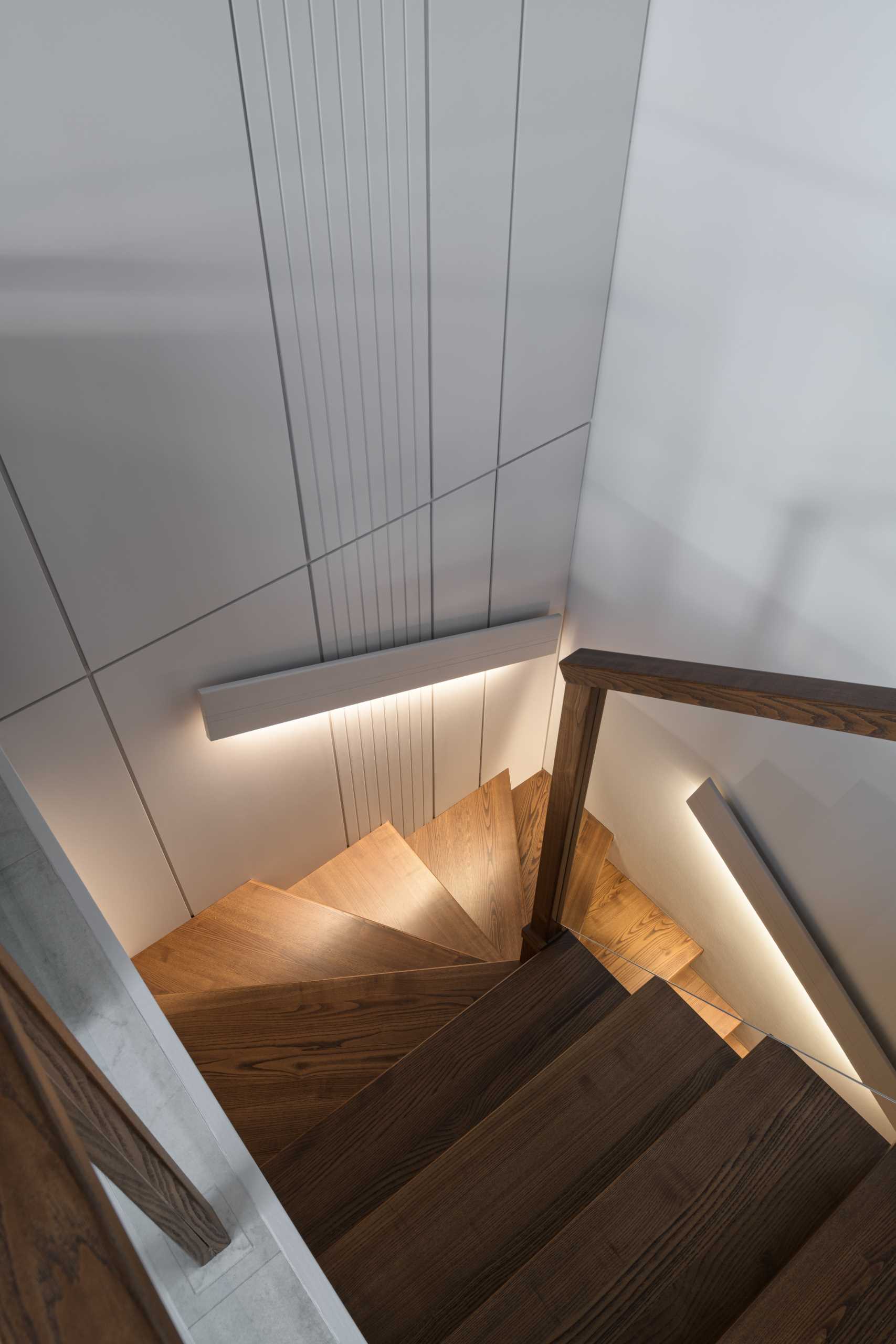 The top of the stairs opens up into the living room, where there's a custom unit that fits perfectly below the TV and includes a bar fridge.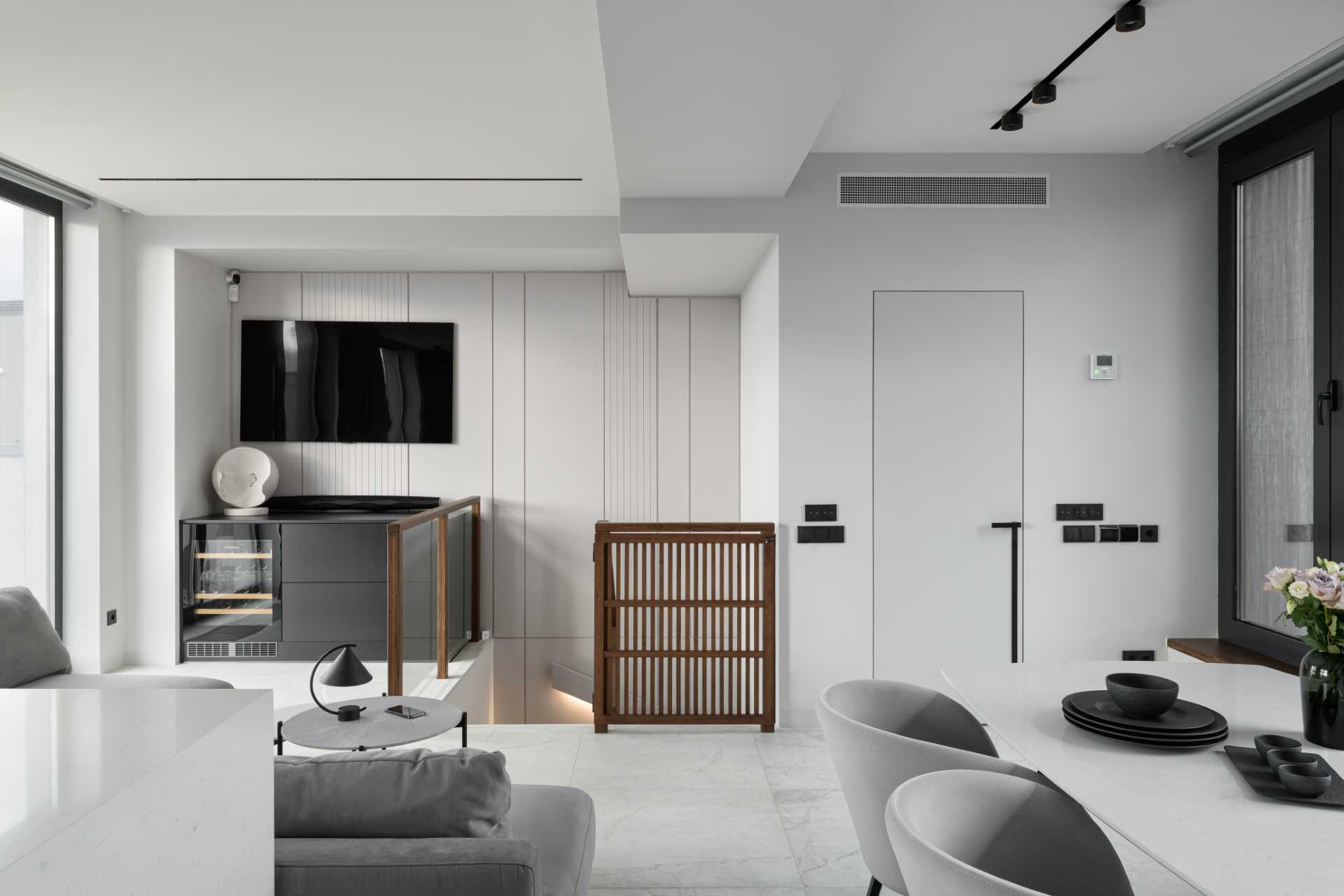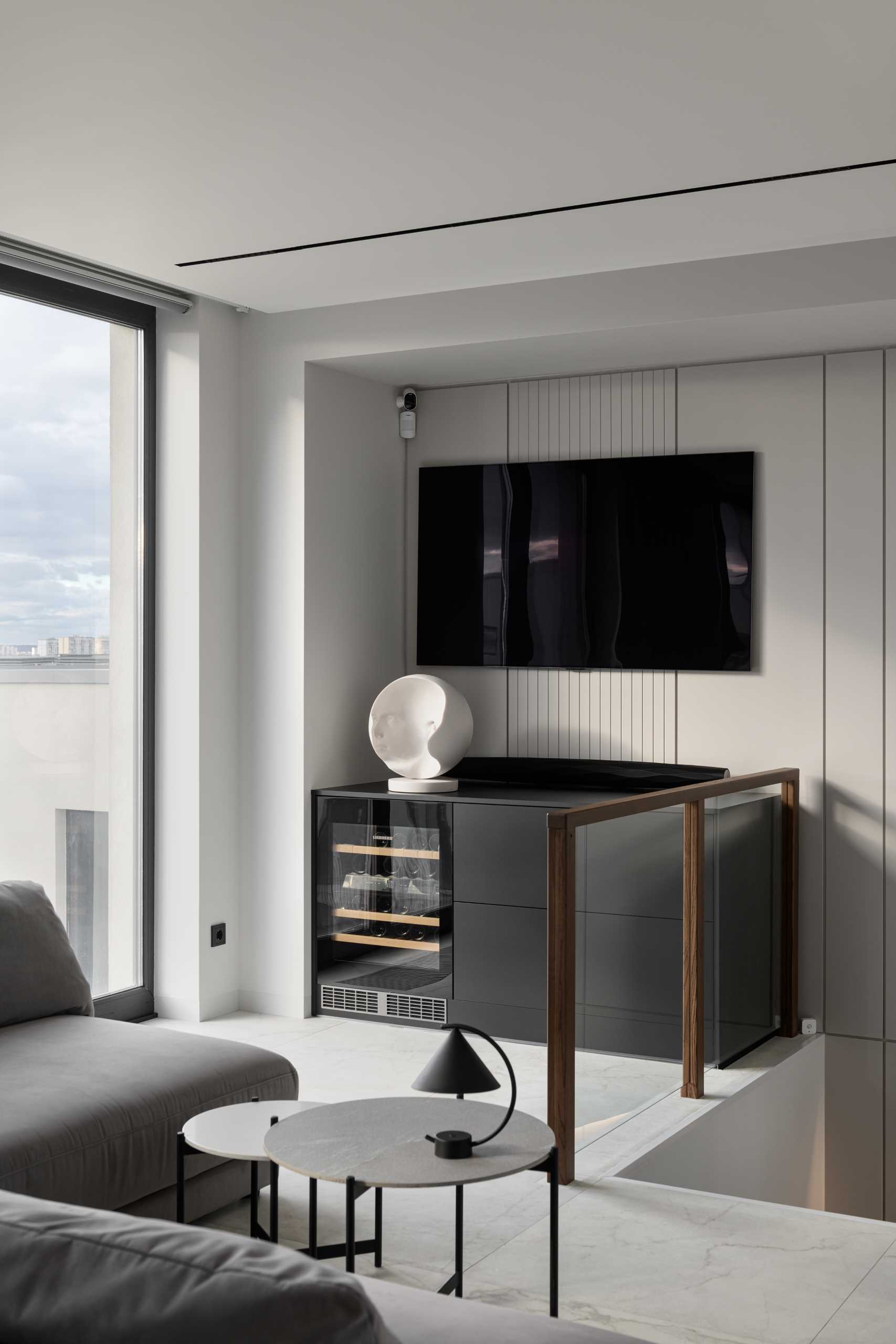 A grey sofa is positioned centrally to the room, while a wall of black-framed windows allows plenty of natural light to flood the interior. The opposite wall has even more photos and a door to the terrace.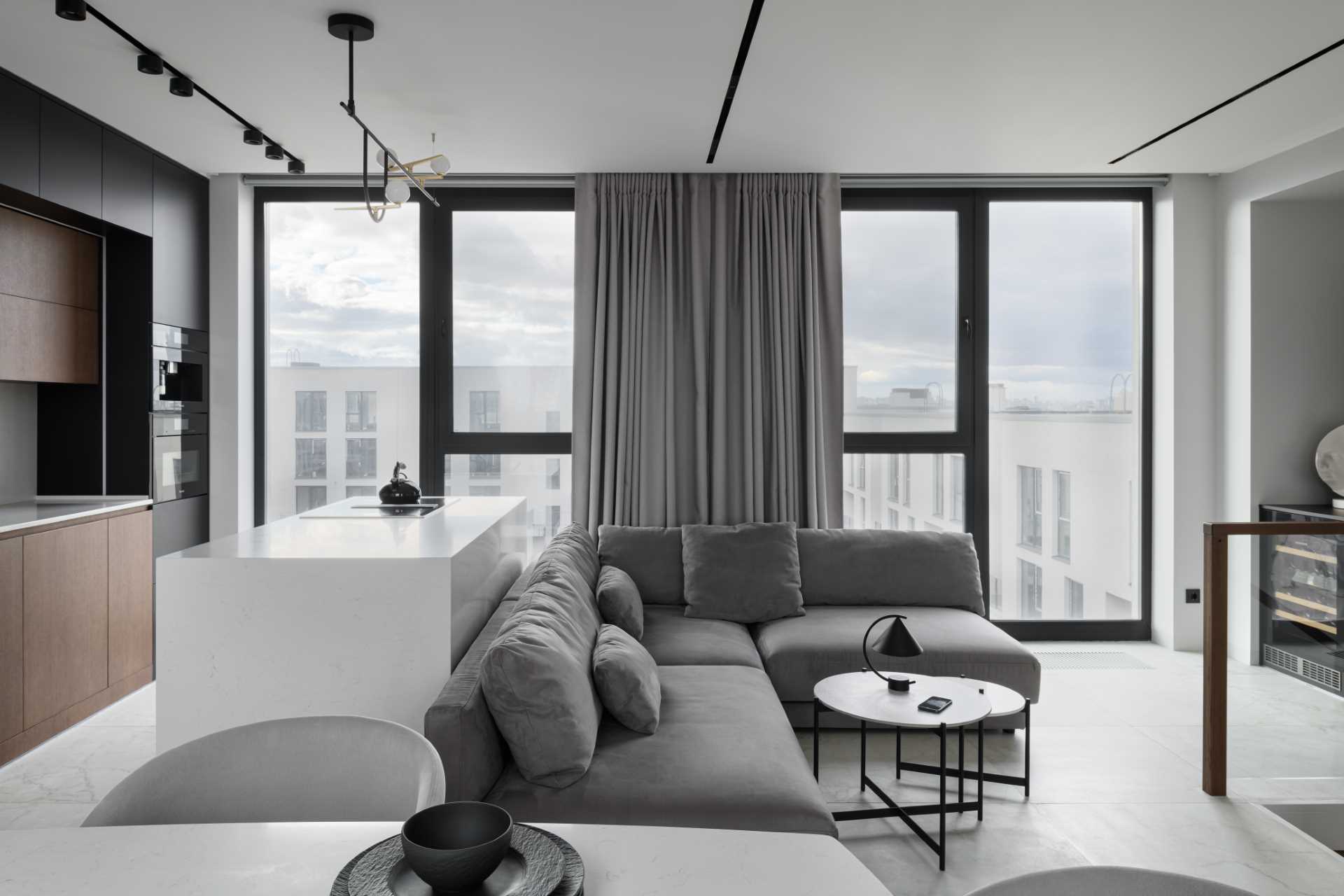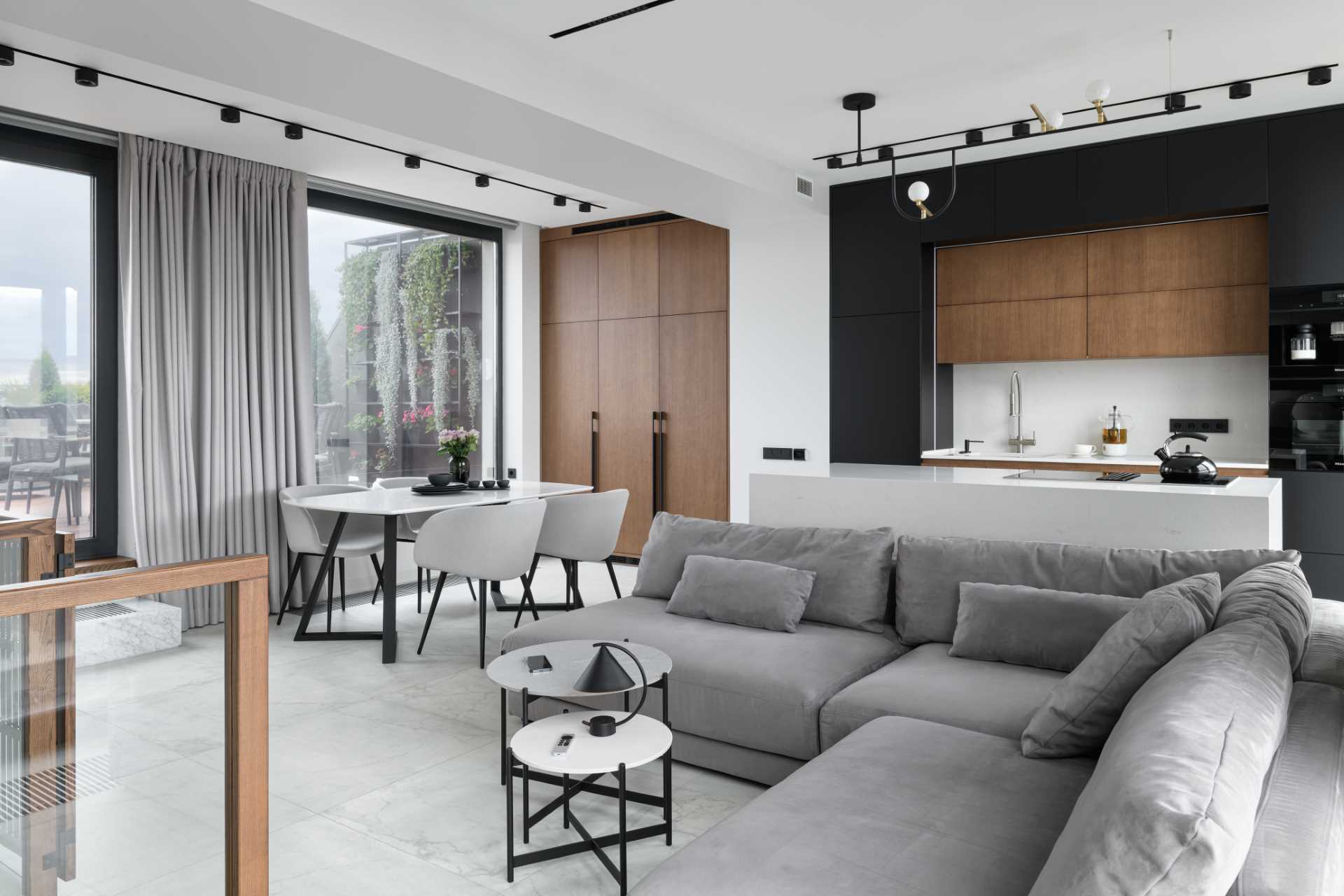 Sharing the open floor plan of the social area is a dining table that's been custom-made and designed by Danielian Bureau.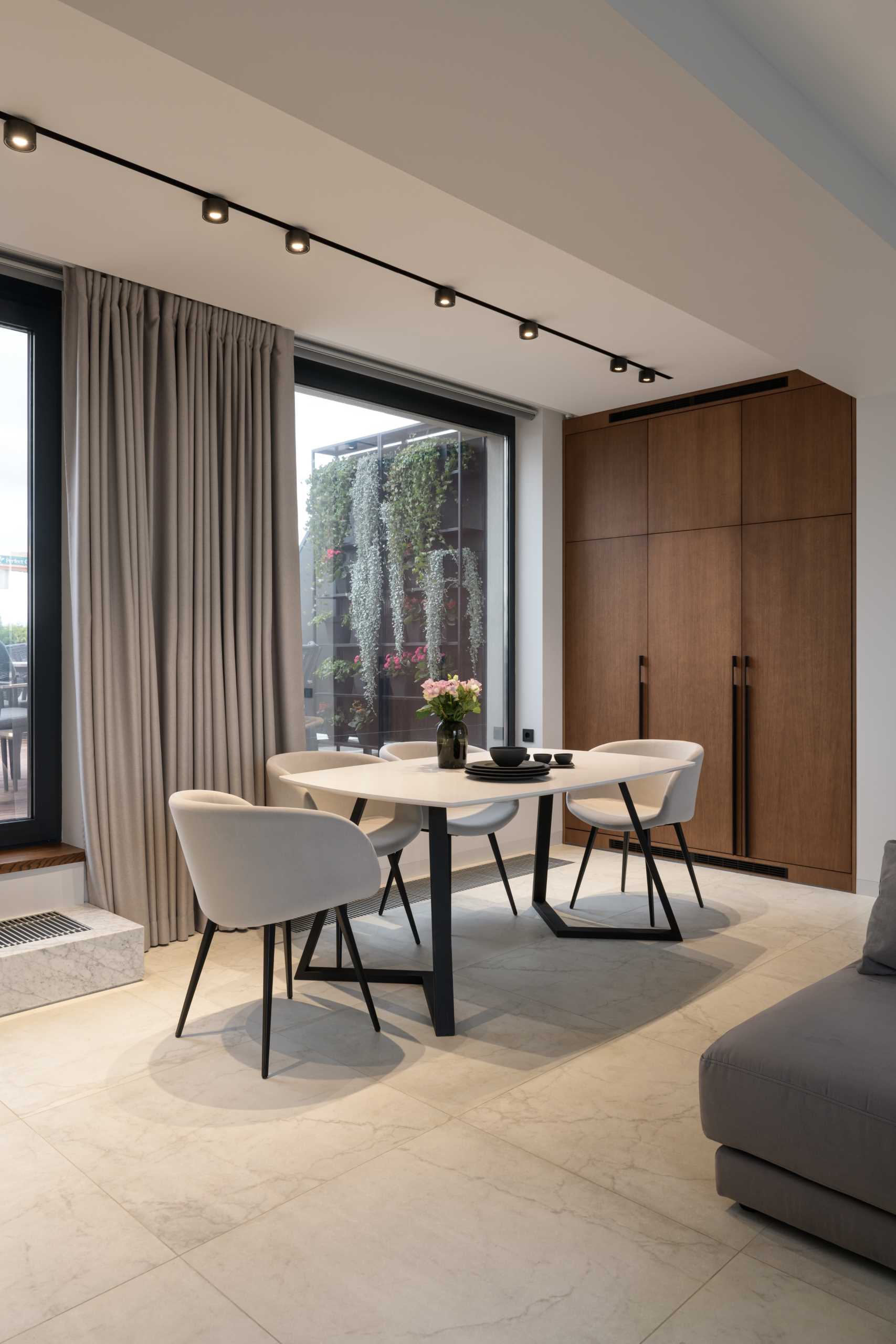 There's also a kitchen with matte black hardware-free cabinets, wood accents, hidden LED lighting, and a minimalist island.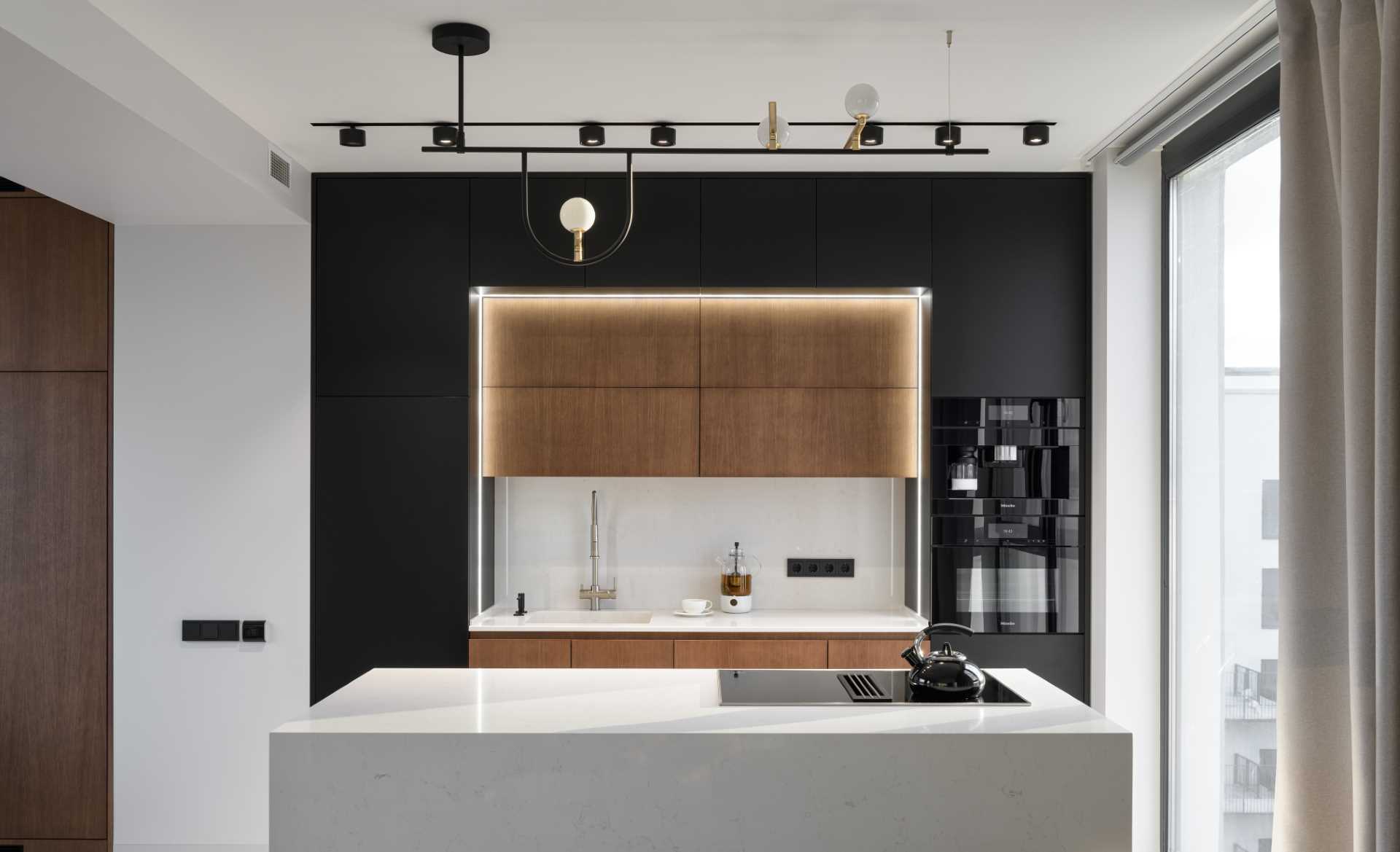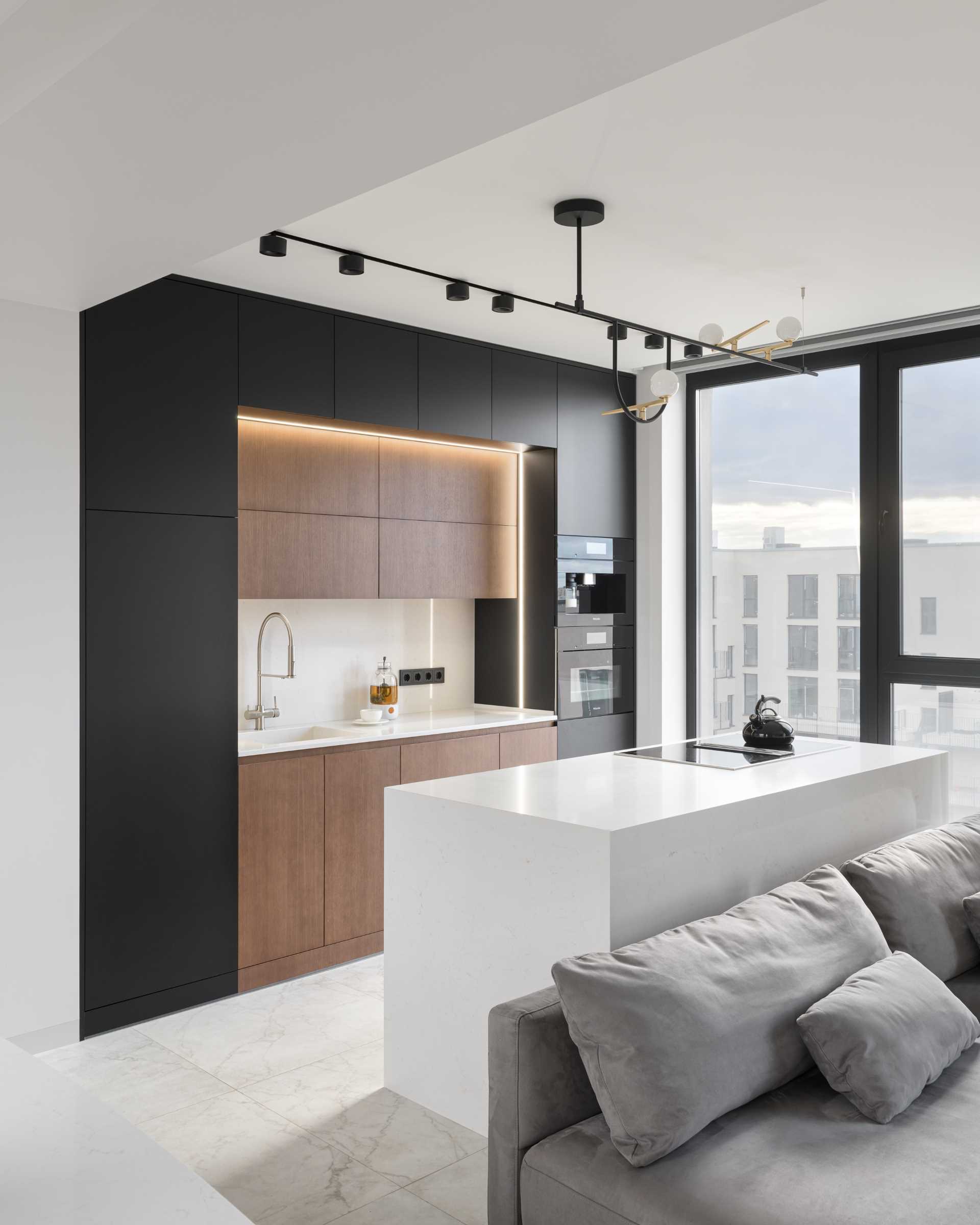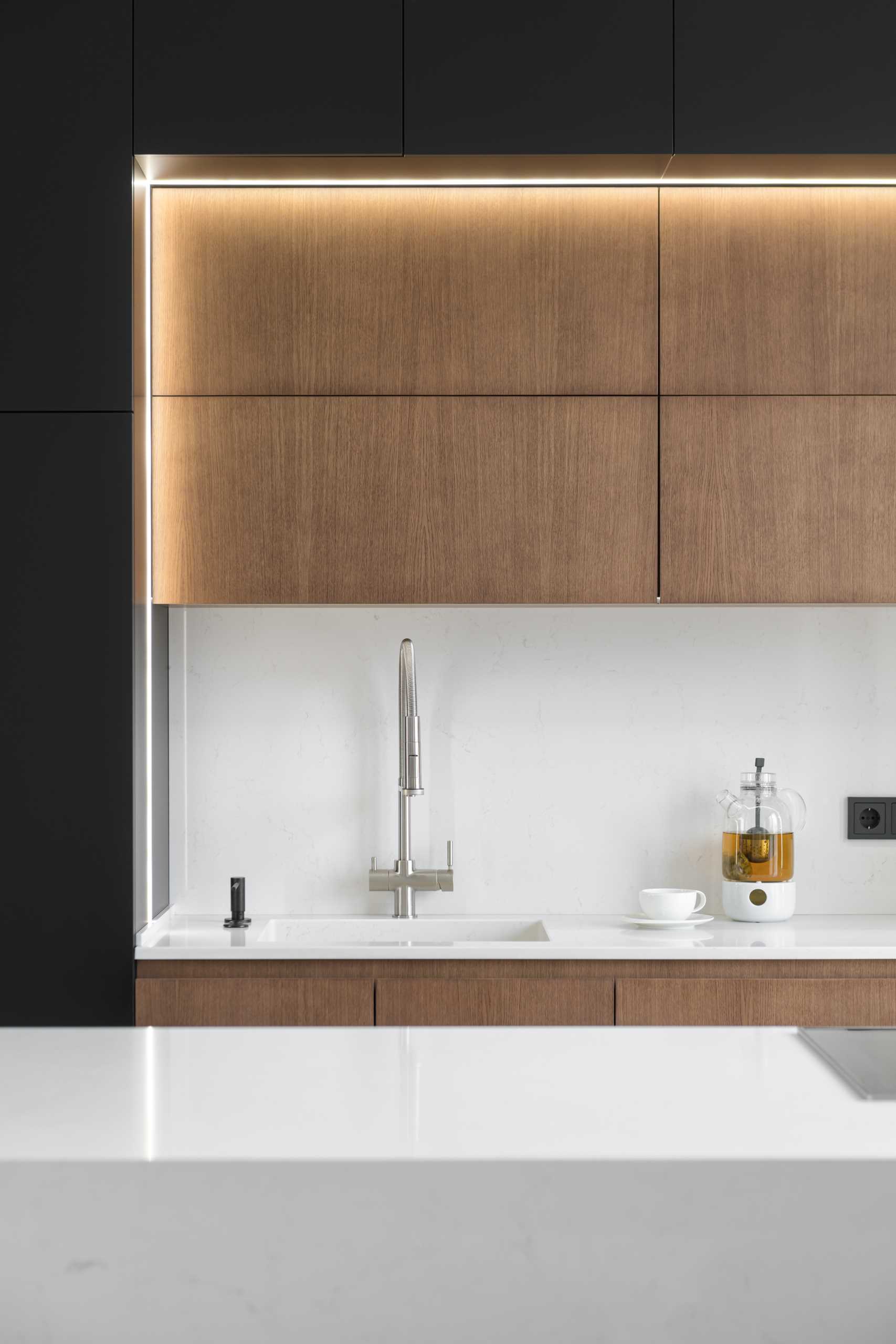 The terrace includes an outdoor dining area with a round table, a lounge area with a pair of couches, and a BBQ.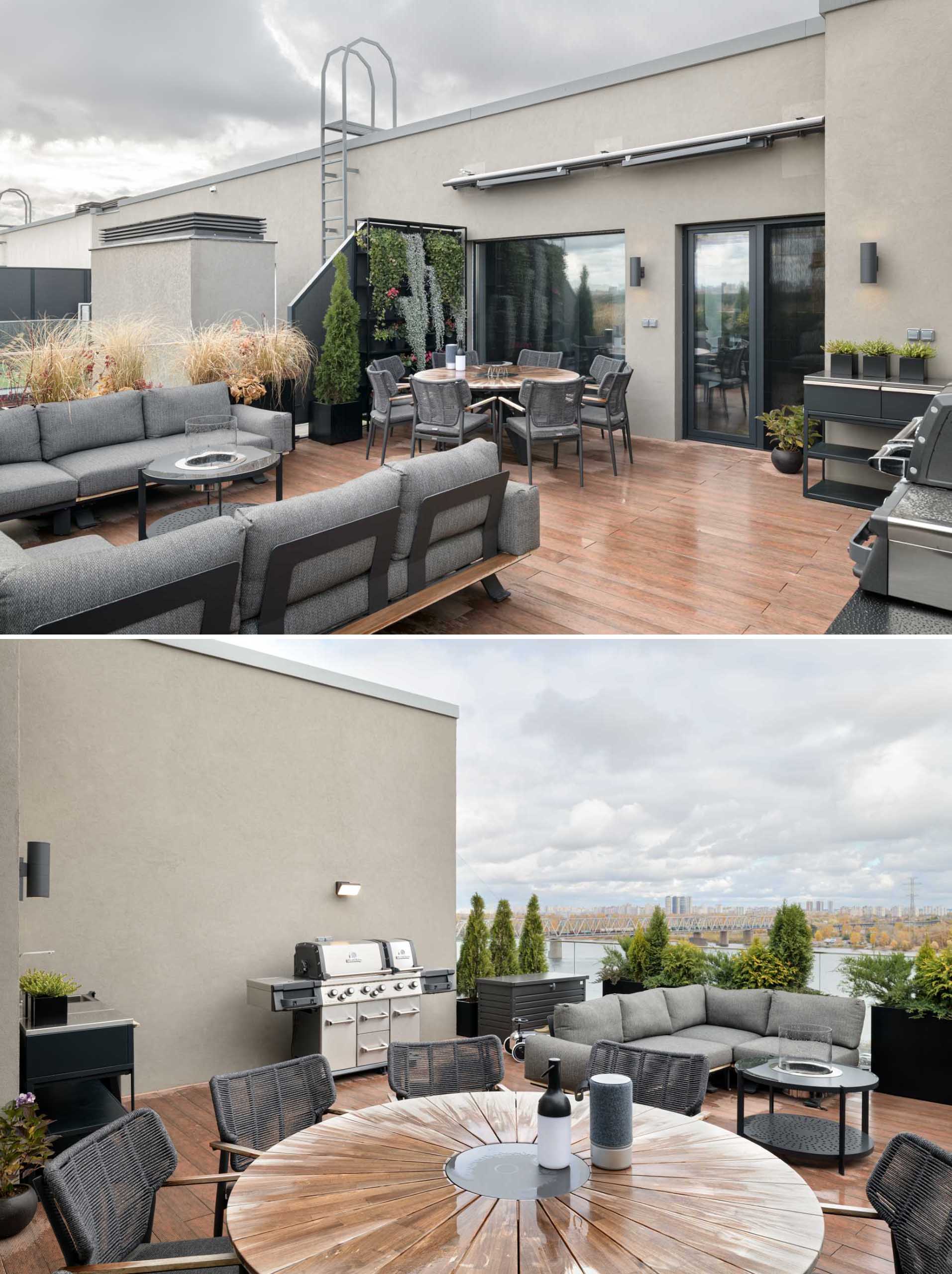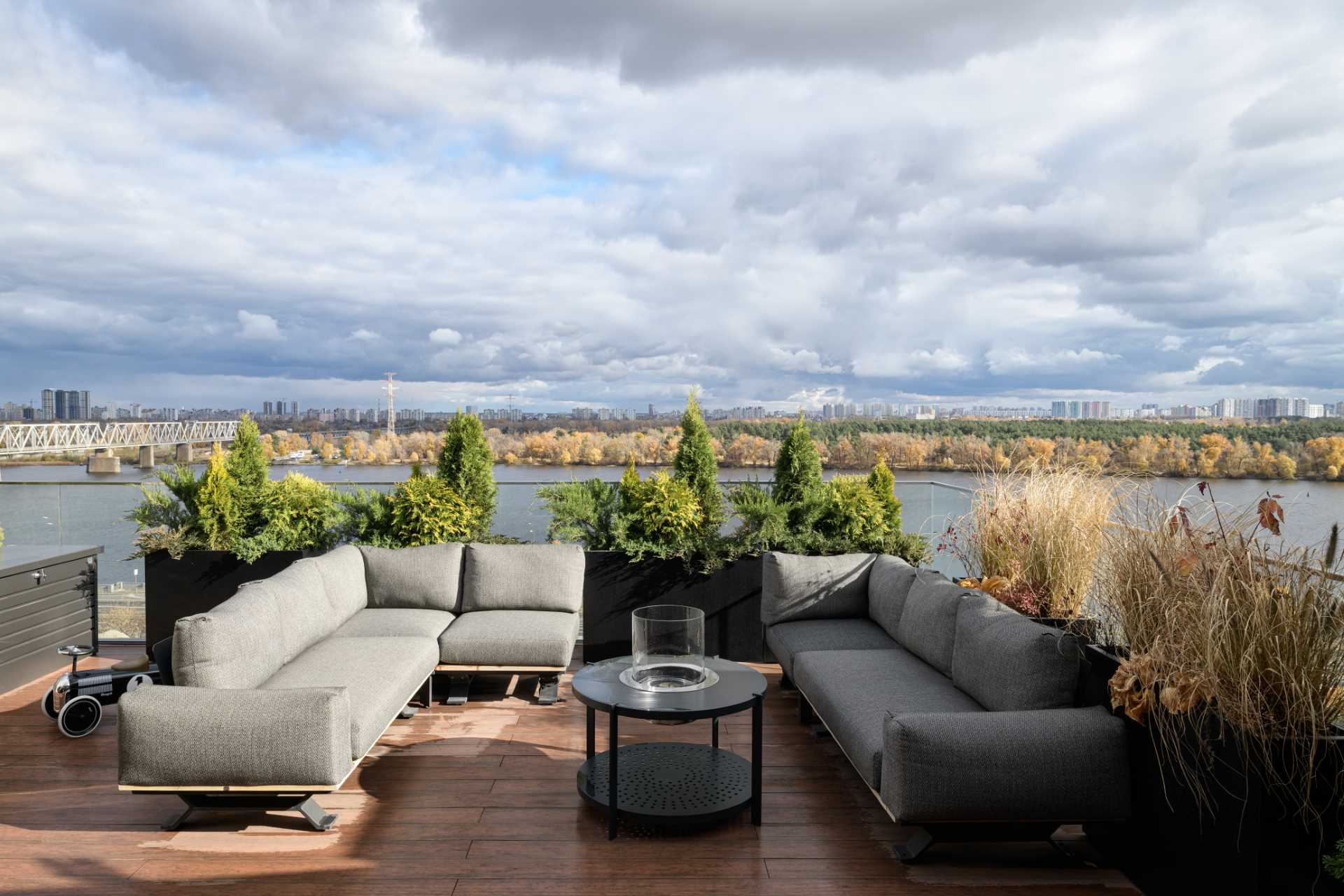 The master bedroom is functionally divided into a sleeping area and a working zone with access to the private terrace.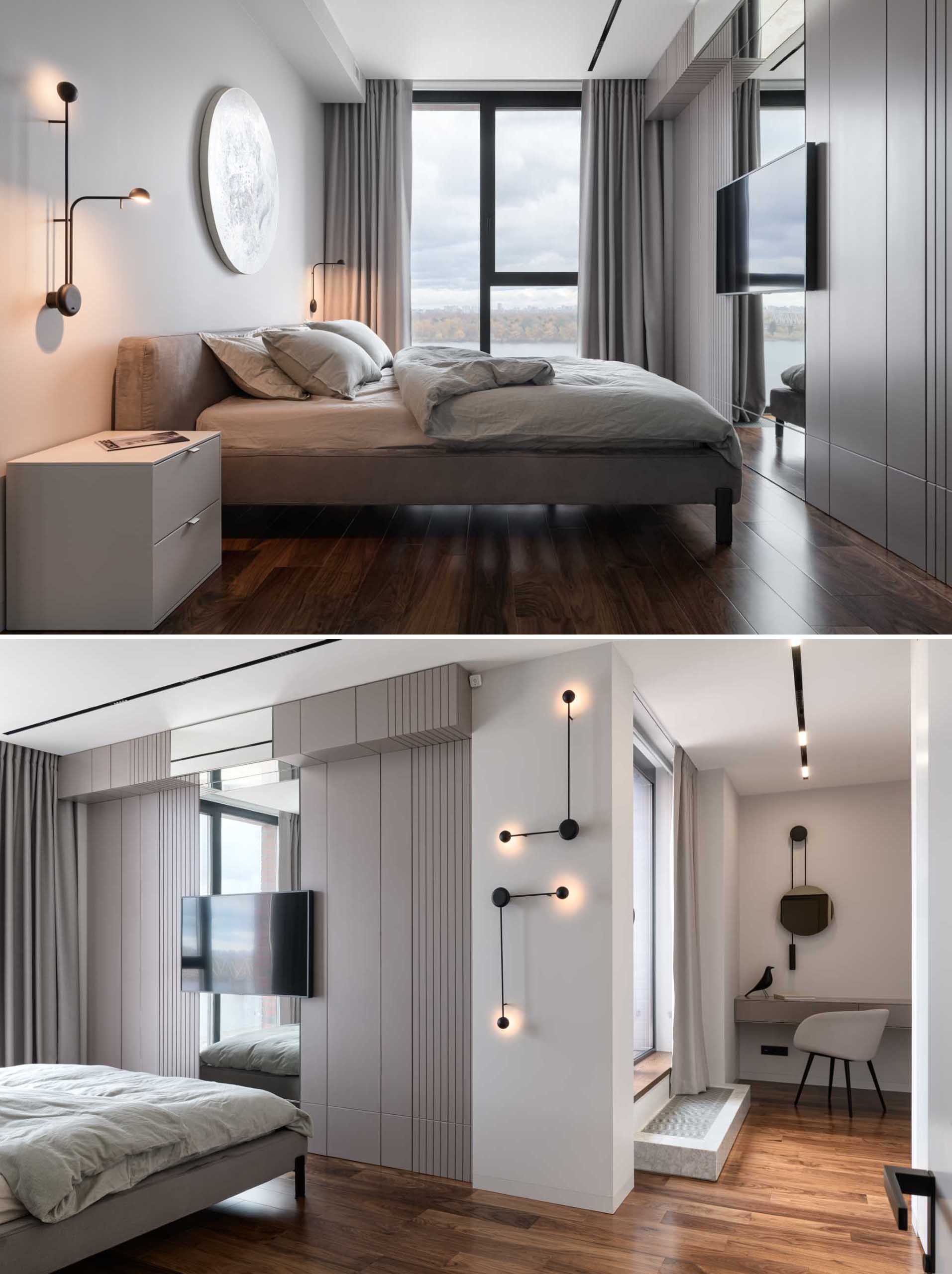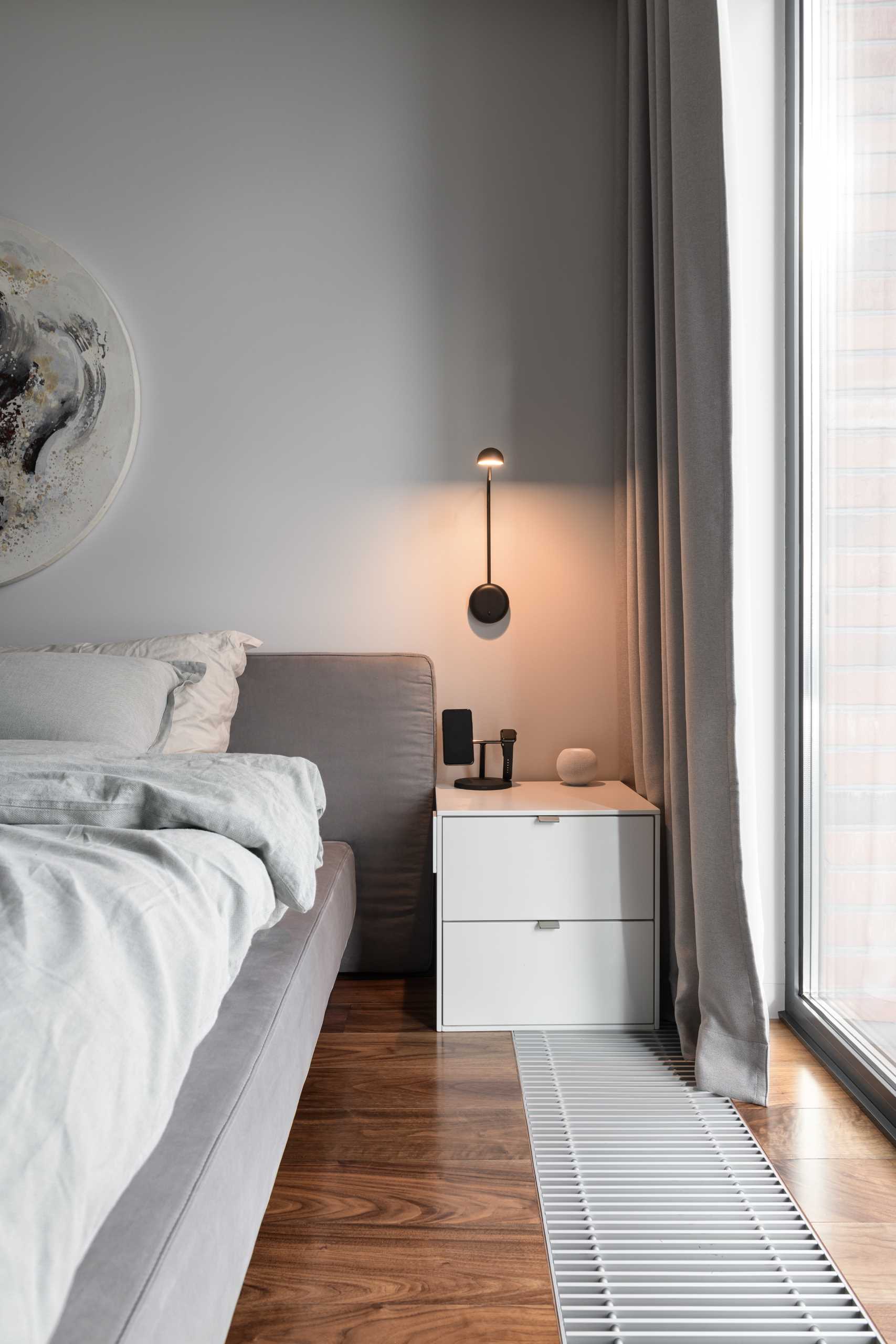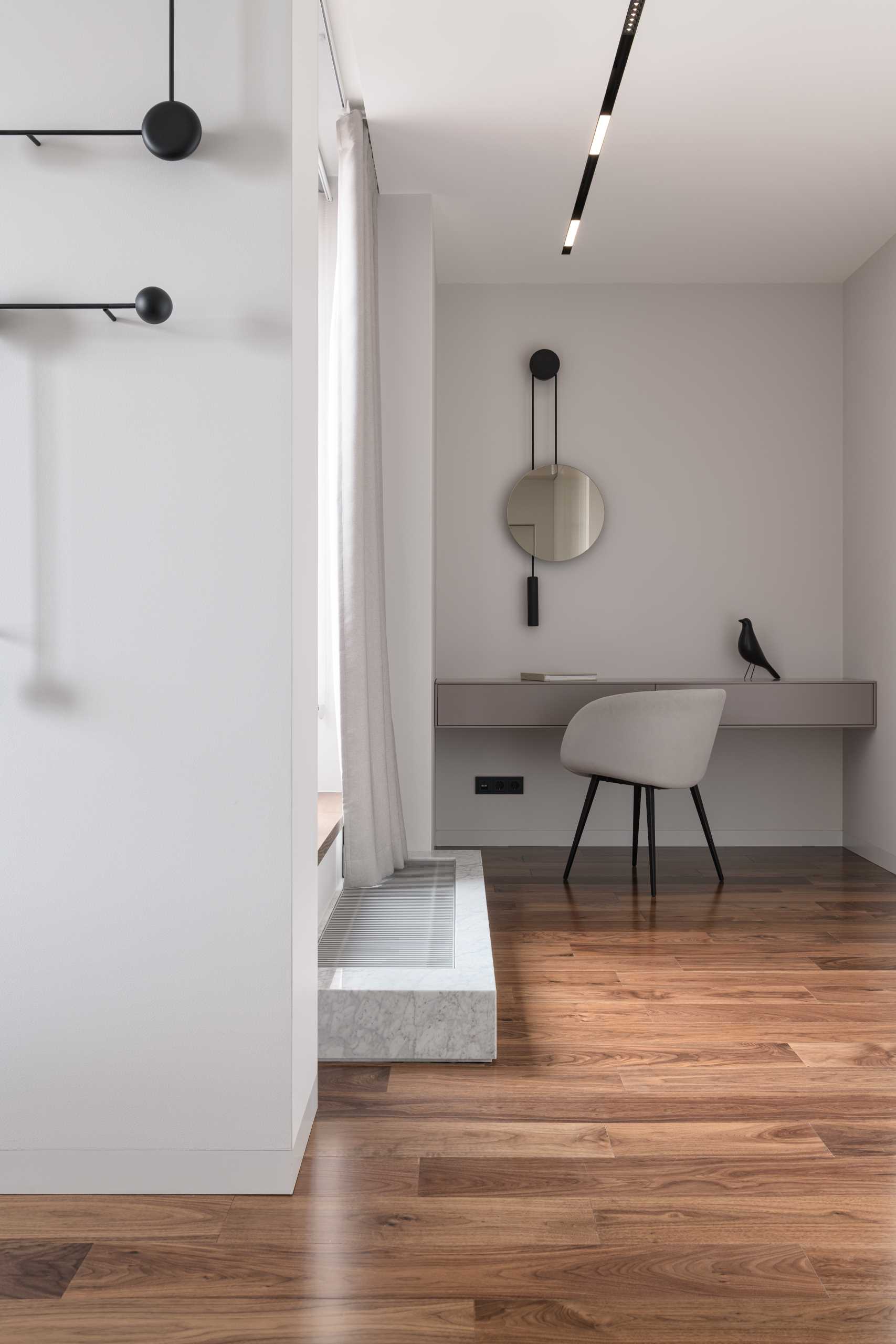 A walk-in closet has a central island filled with storage for accessories, while the walls are dedicated to clothing and shoe storage.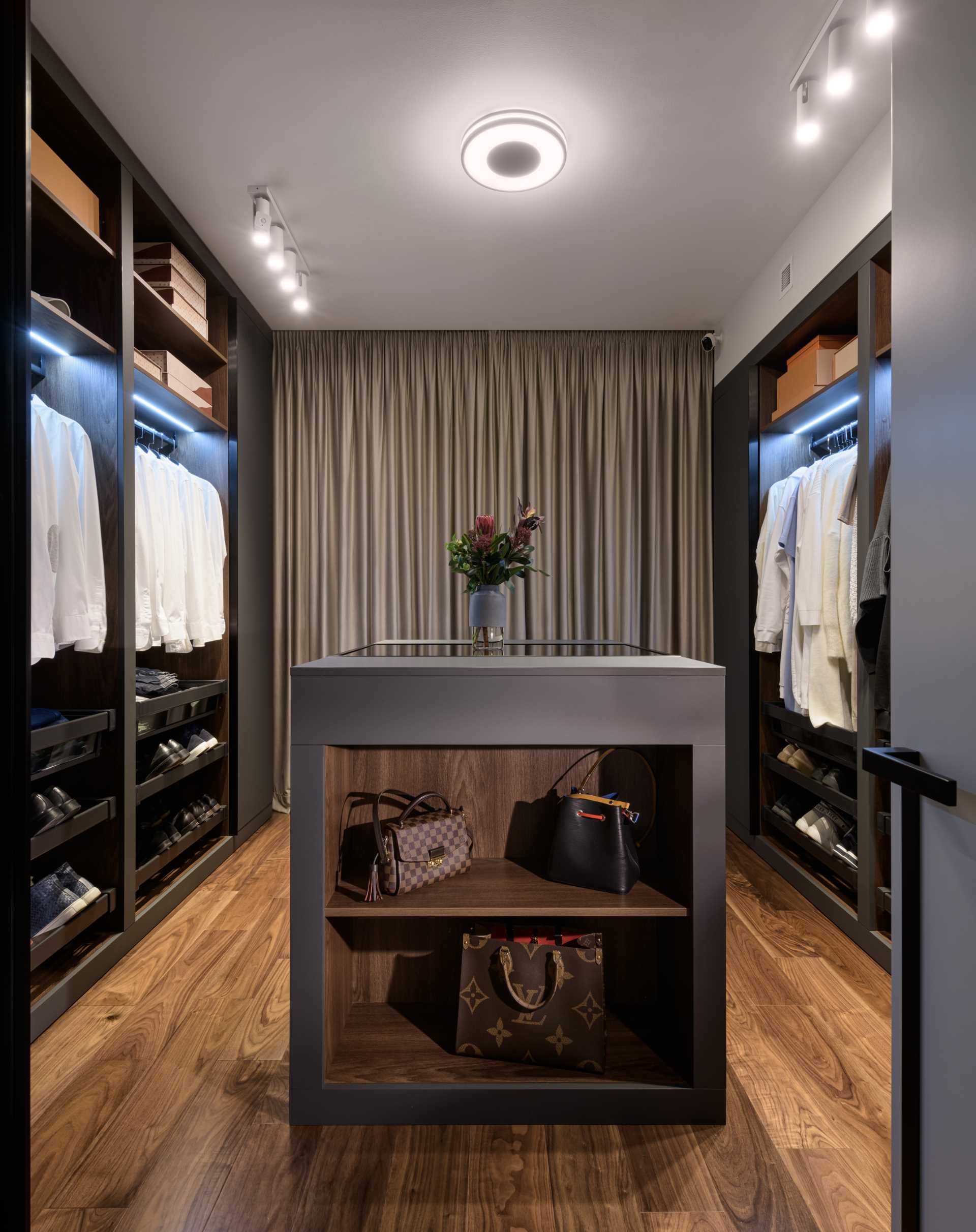 The main bathroom includes a floating wood and white vanity, a bathtub that perfectly fits between the walls, and a walk-in shower.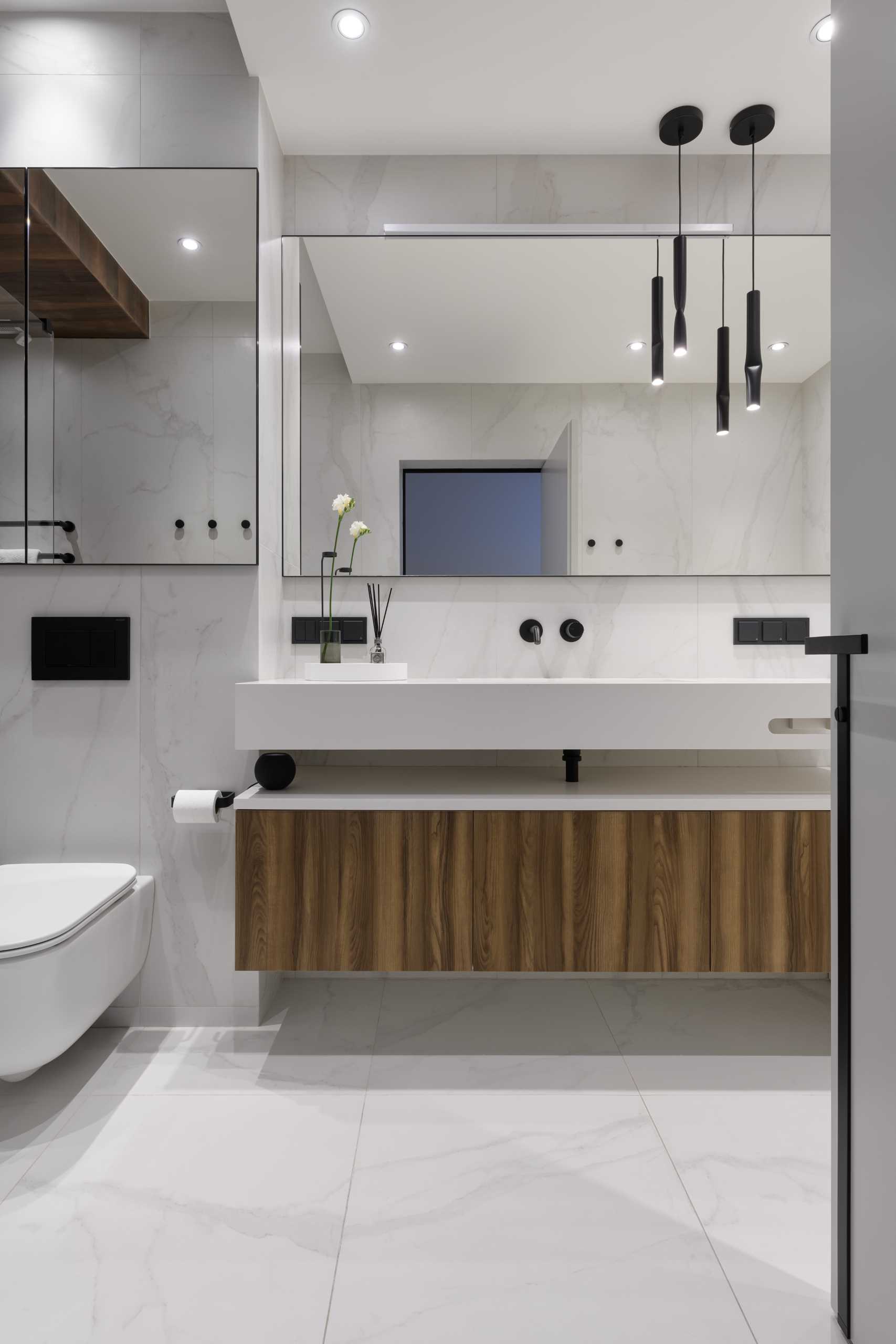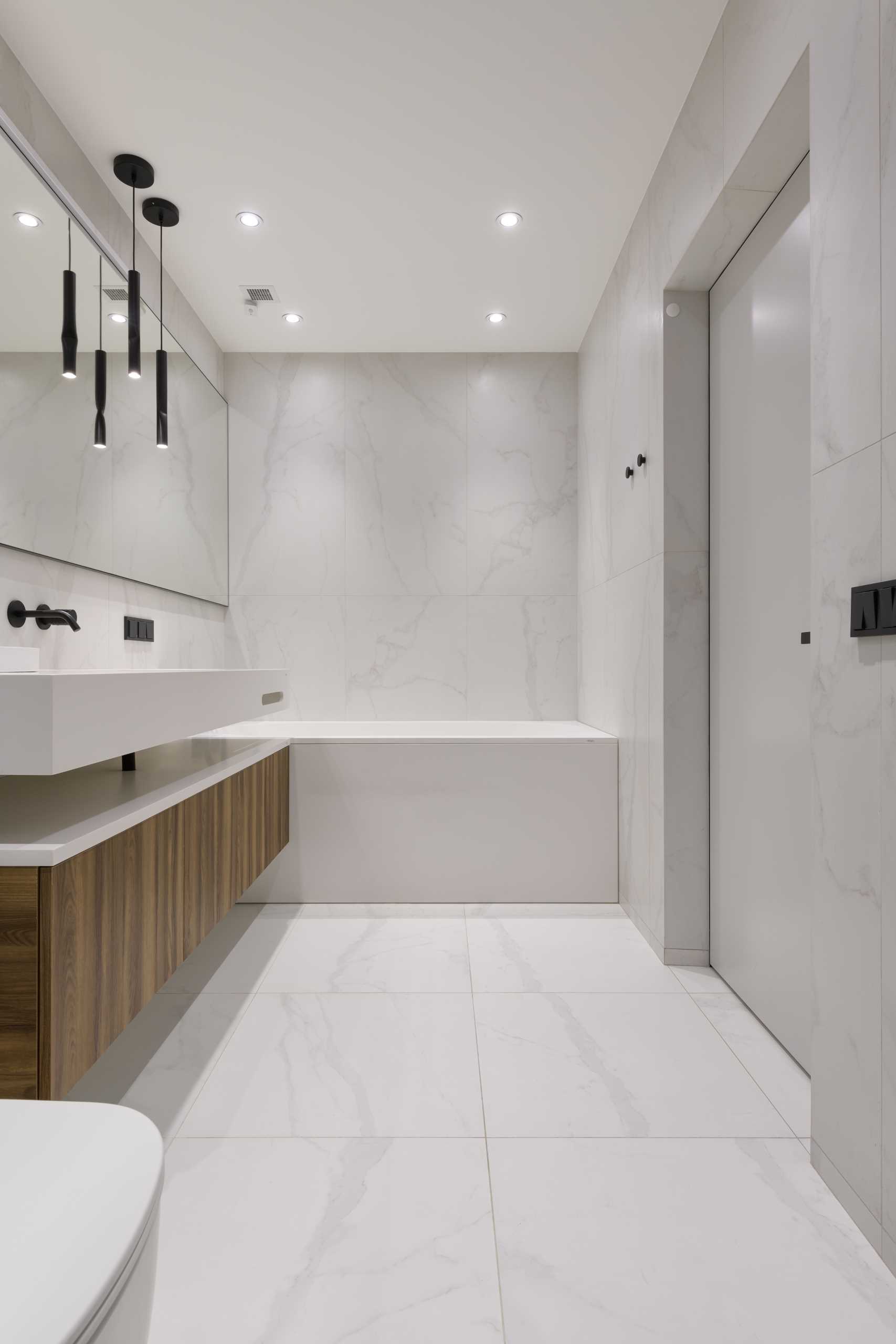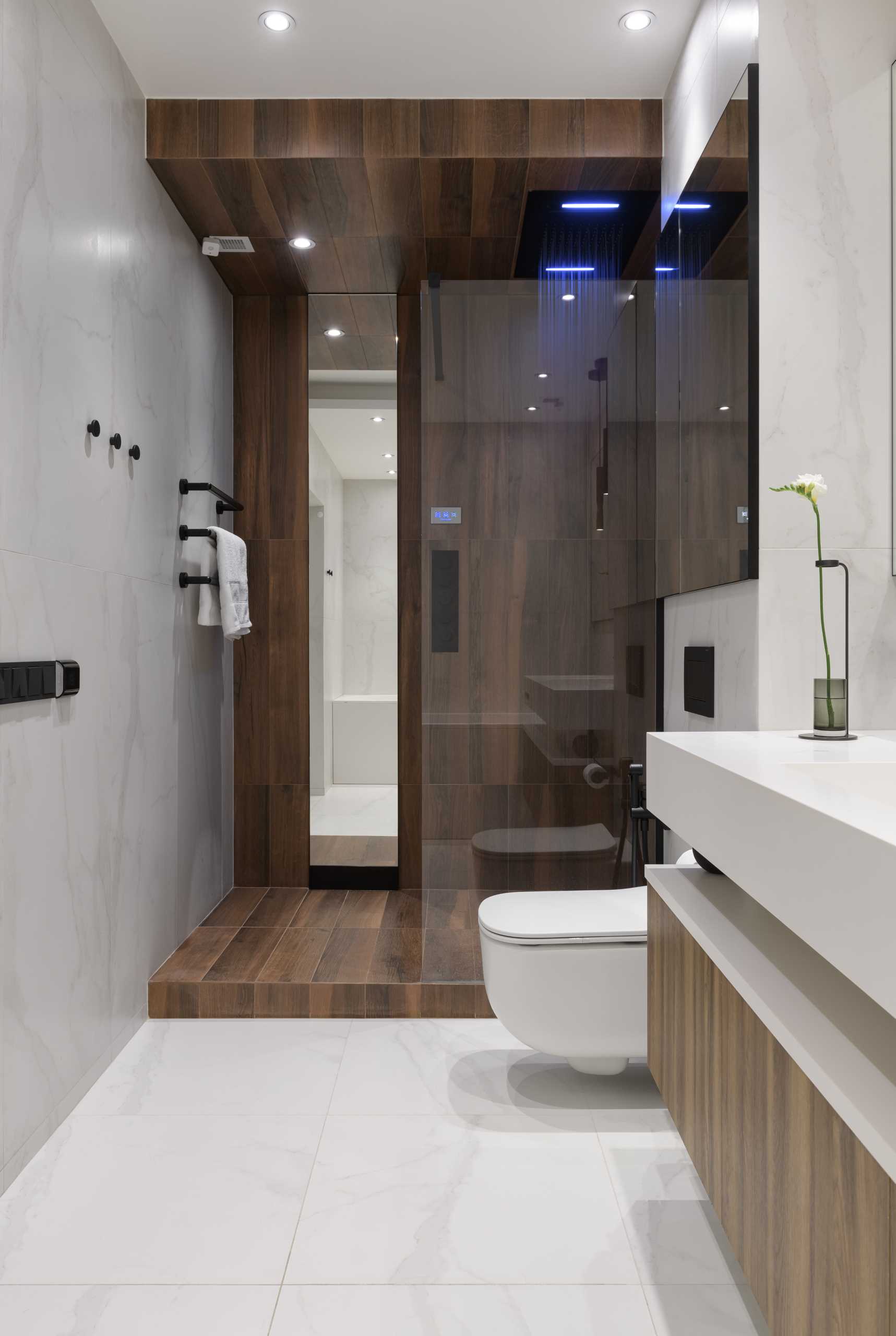 A guest bathroom has a simple shower and vanity with black accents.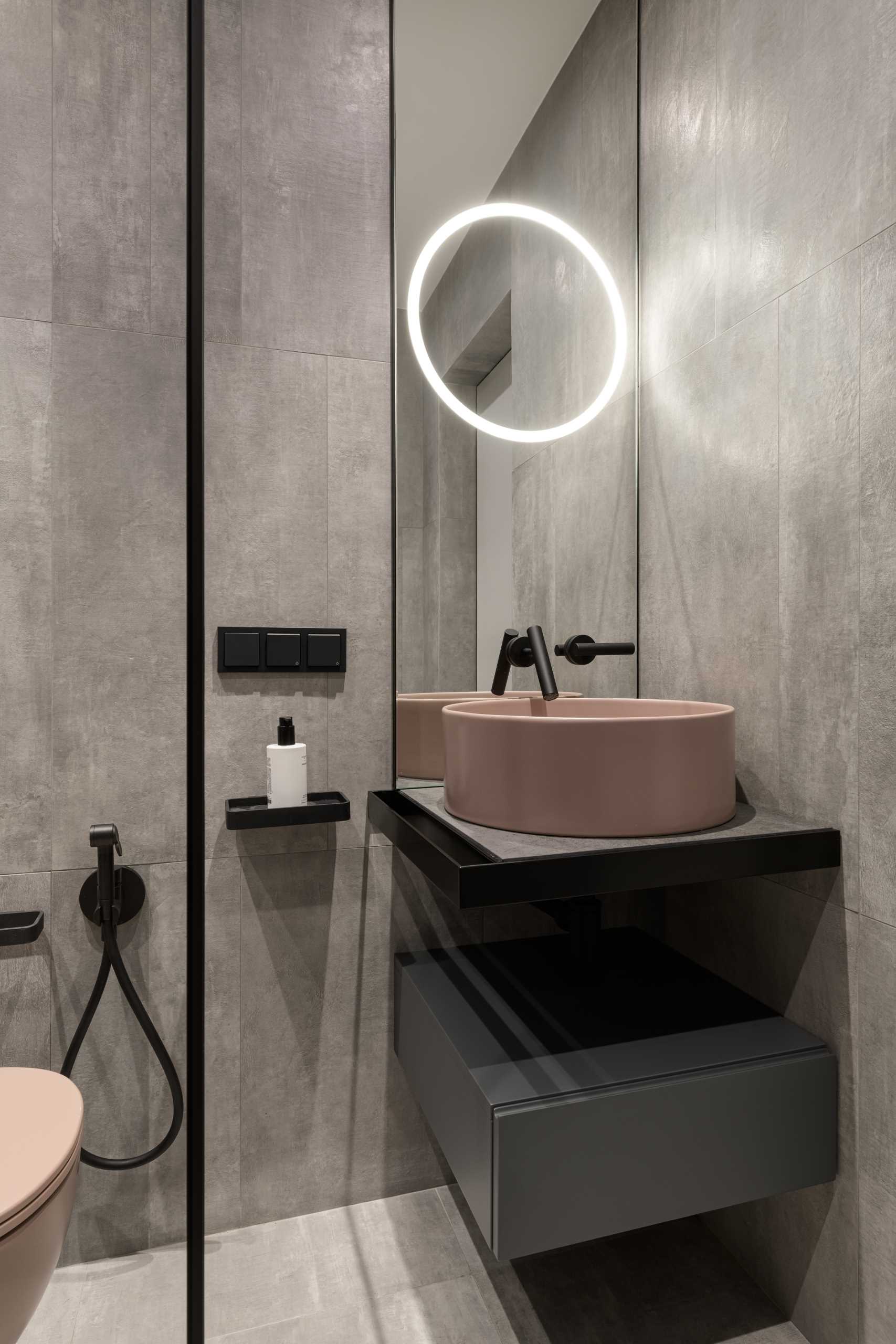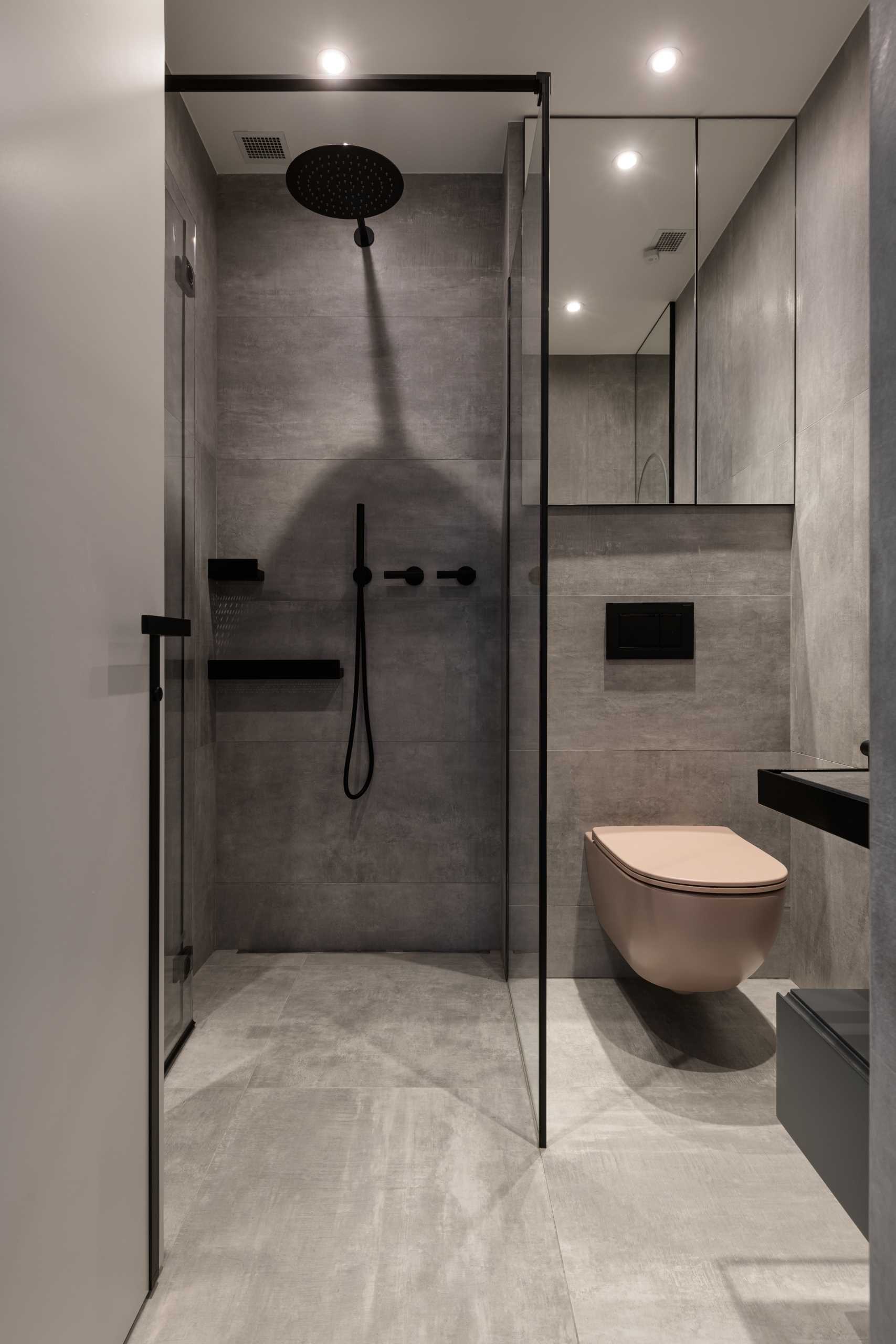 Photographs: Serhiy Savchenko | Design firm: Danielian Bureau | Design: Anait Danielian
Source: Contemporist