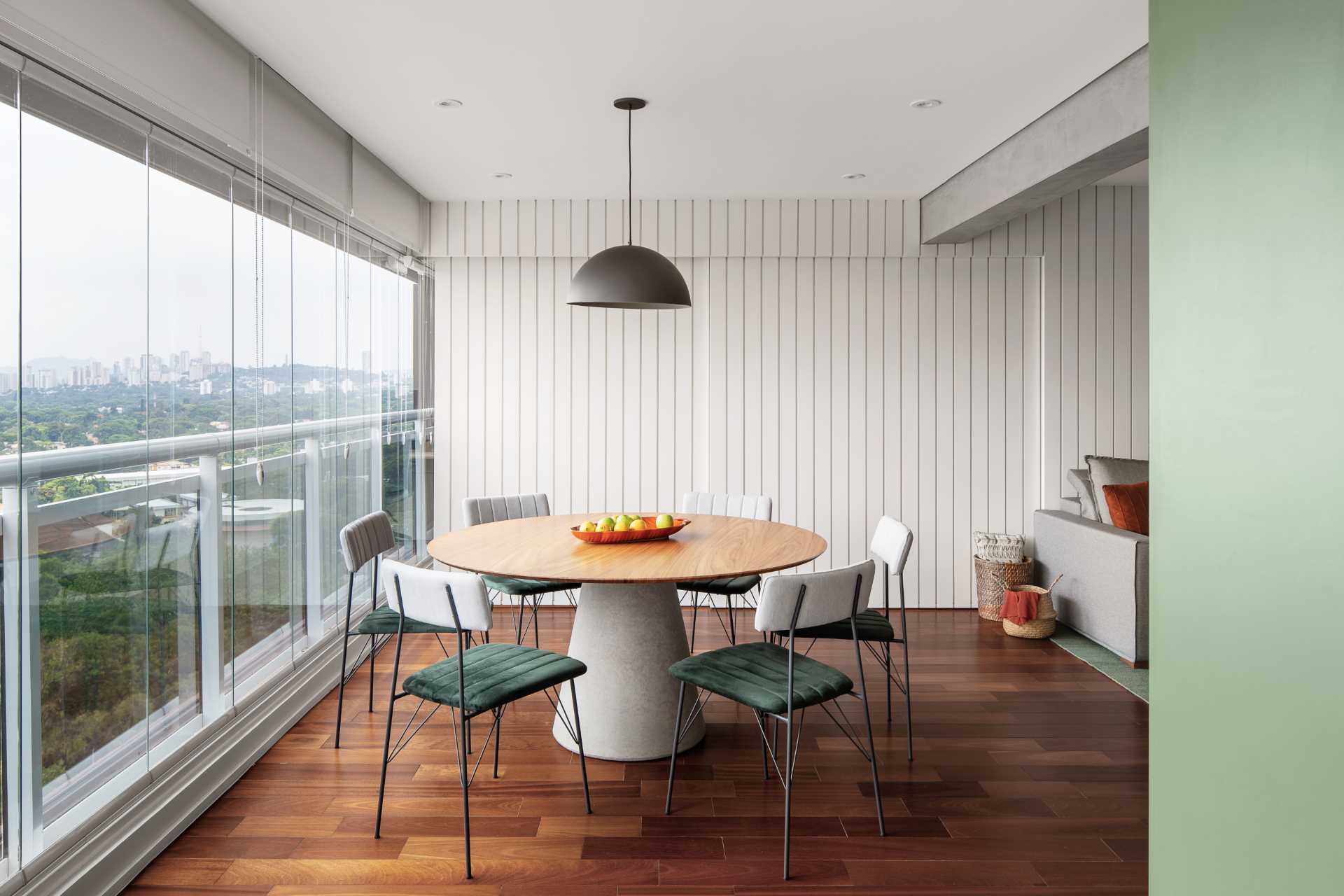 Angá Arquitetura has completed the interior design of an apartment in Brazil for a family.
A key design element in the apartment is the white wall that runs from the living room to the dining room.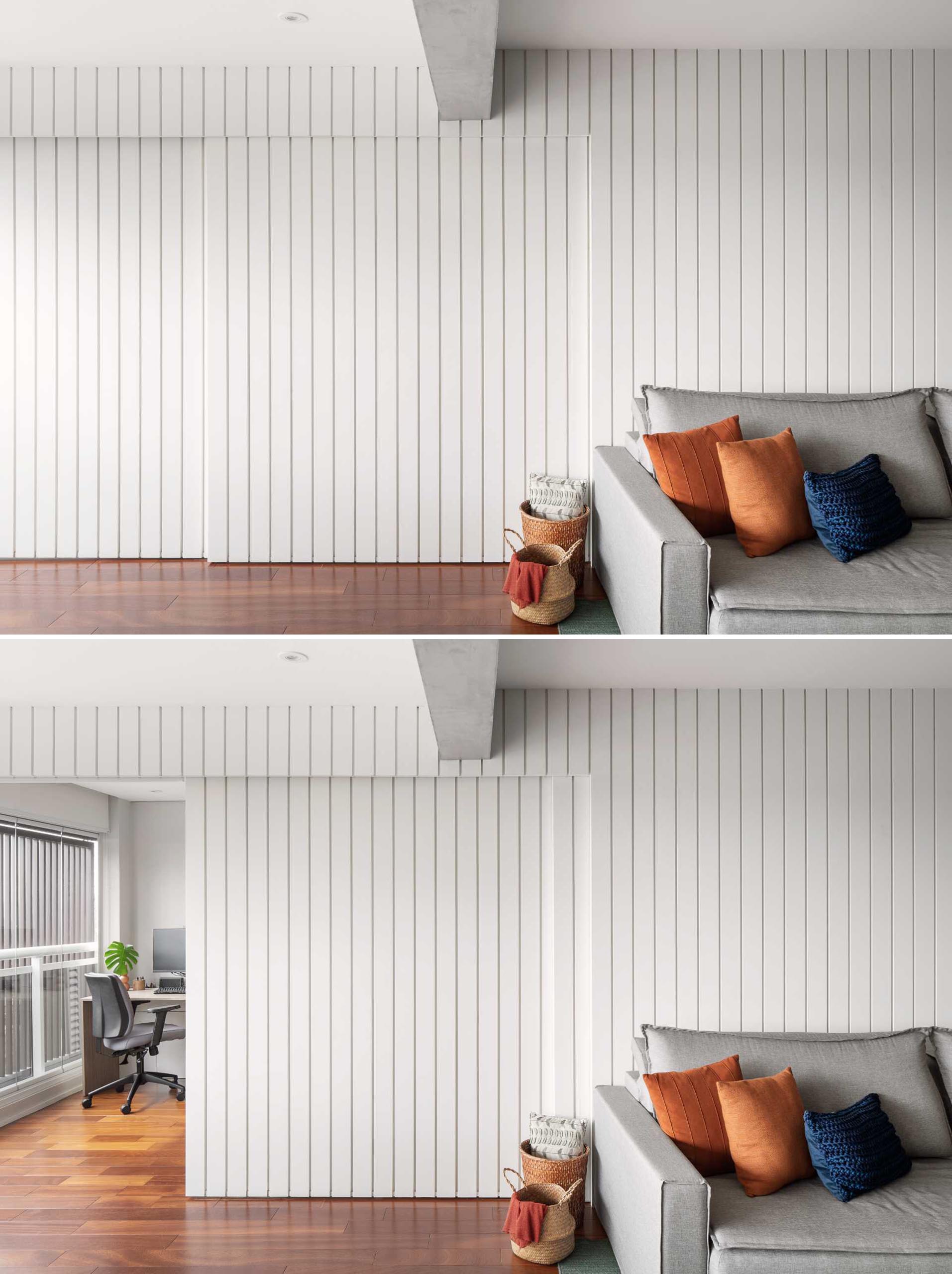 The white wall, with its vertical channel design, has sliding pocket doors at one end. When opened, the sliding wall reveals both the home office and the kitchen.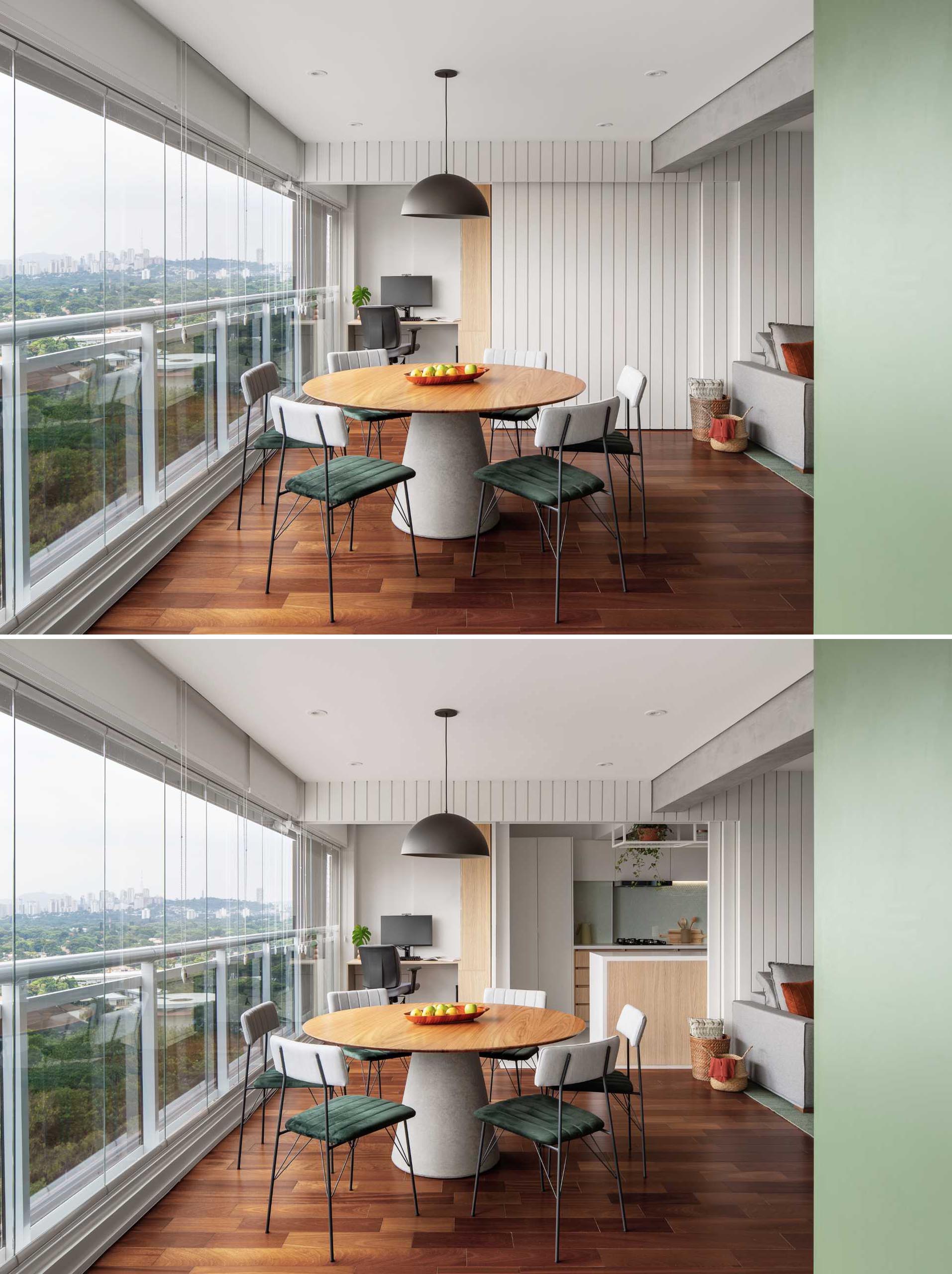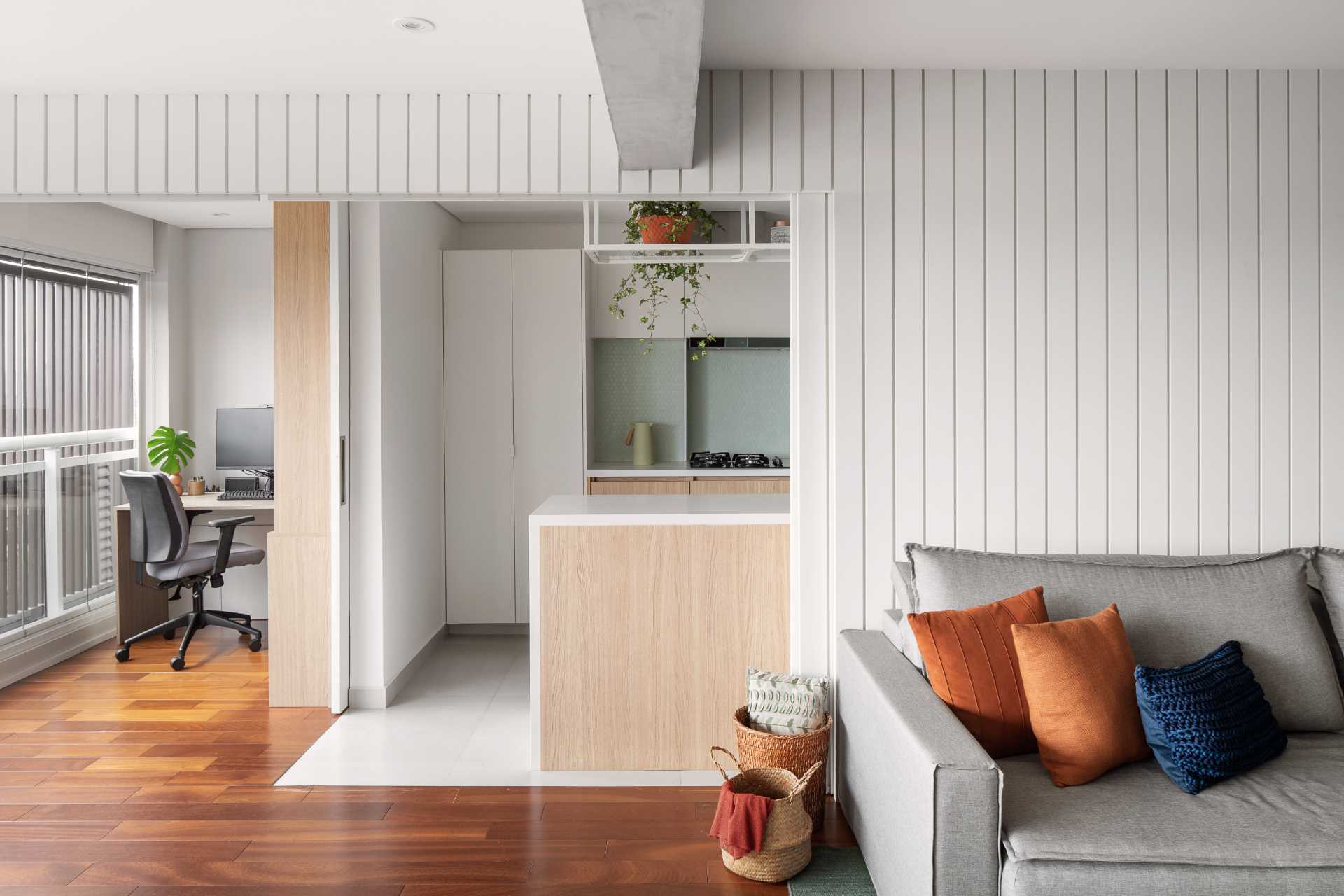 The home office includes a custom-designed desk that lines the wall and connects with a bookshelf and drawers.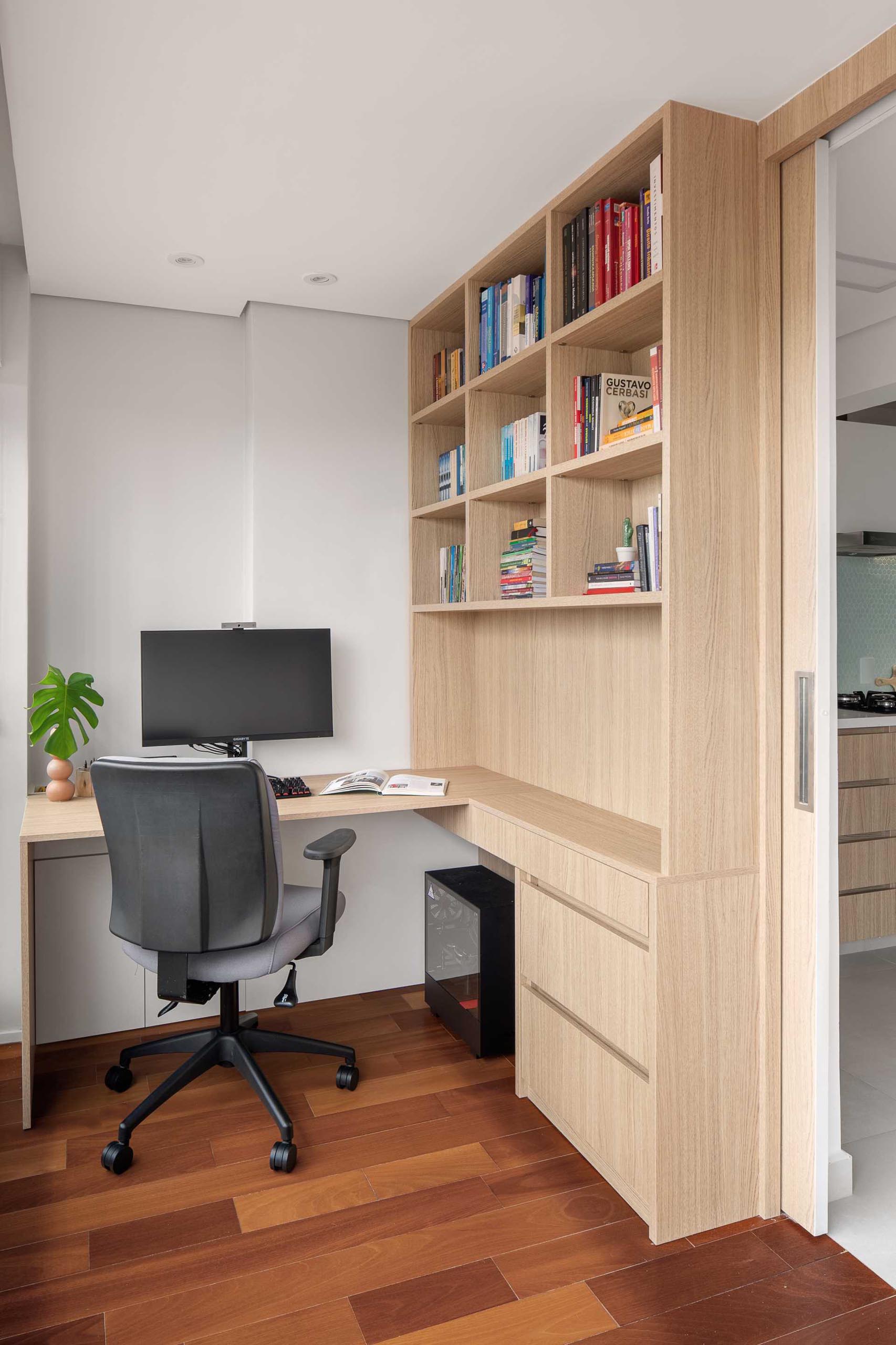 A pocket door separates the home office from the kitchen. In the kitchen, minimalist wood cabinets have been paired with white countertops and upper cabinets, and a light green backsplash.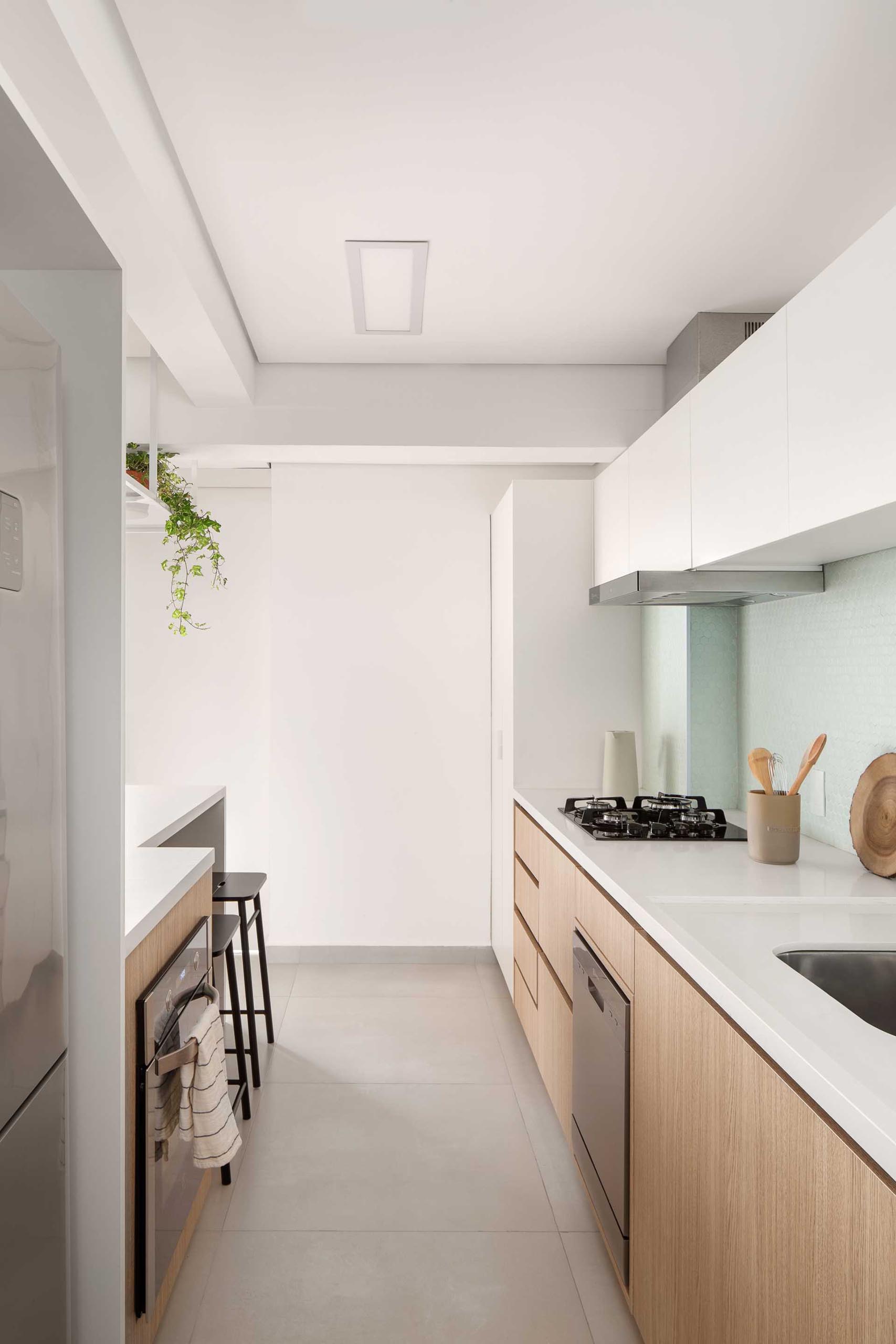 A second pocket door connects the kitchen to the laundry room, which can also be accessed through a hidden door in the living room.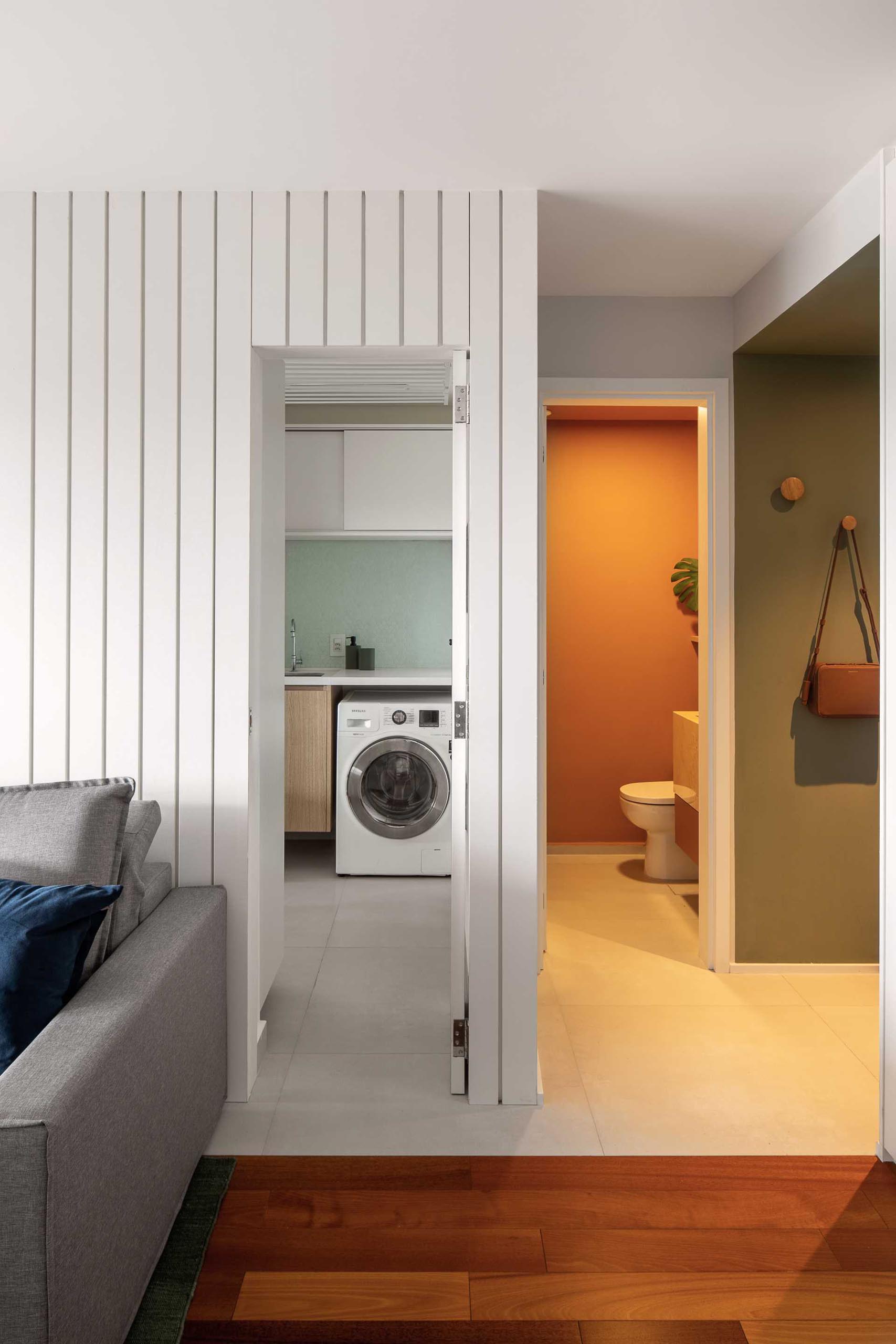 Let's have a look at the other areas of the home…
The entryway is highlighted with matte green, while nearby is a powder room with walls finished in a bold terracotta color.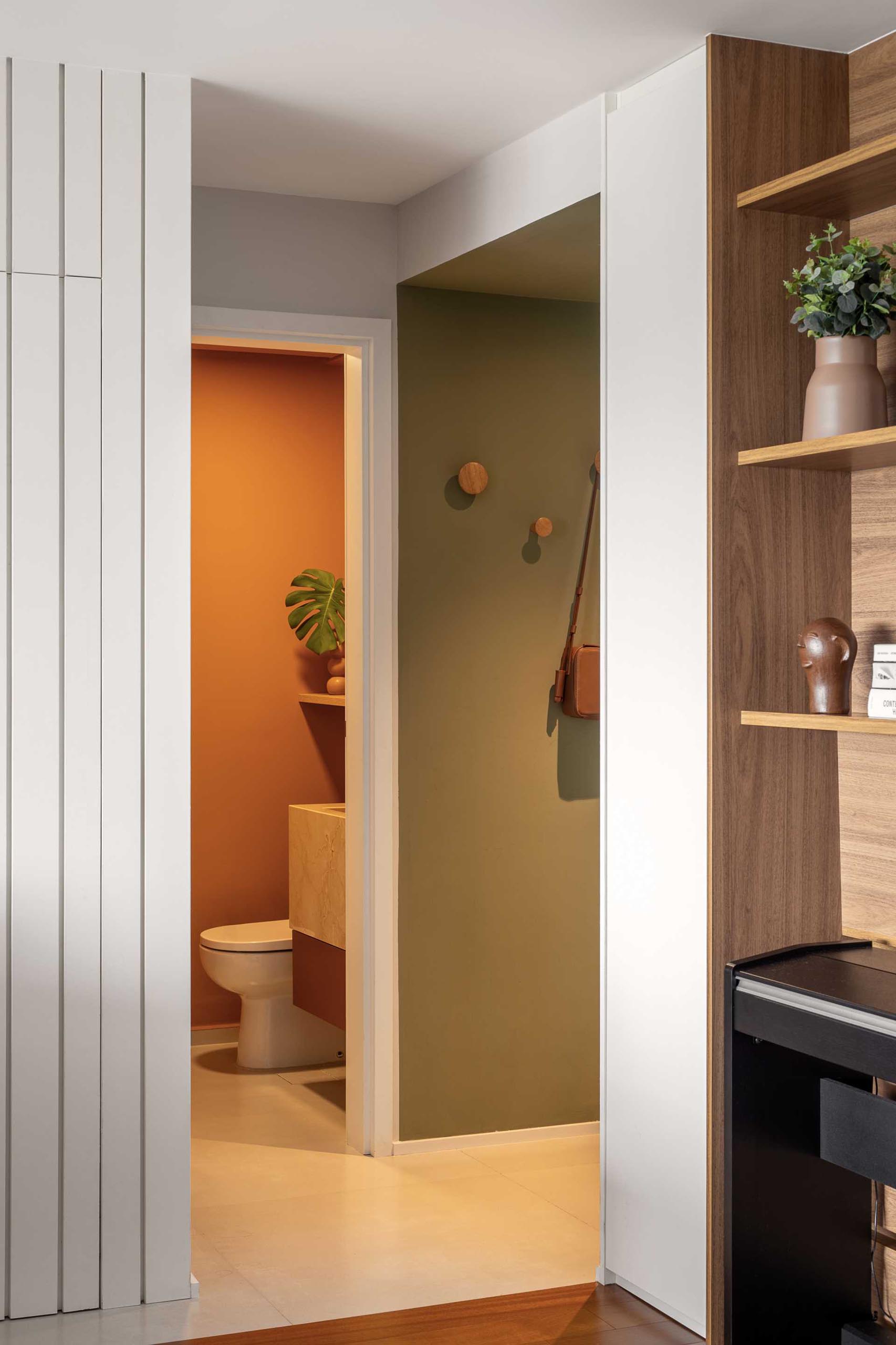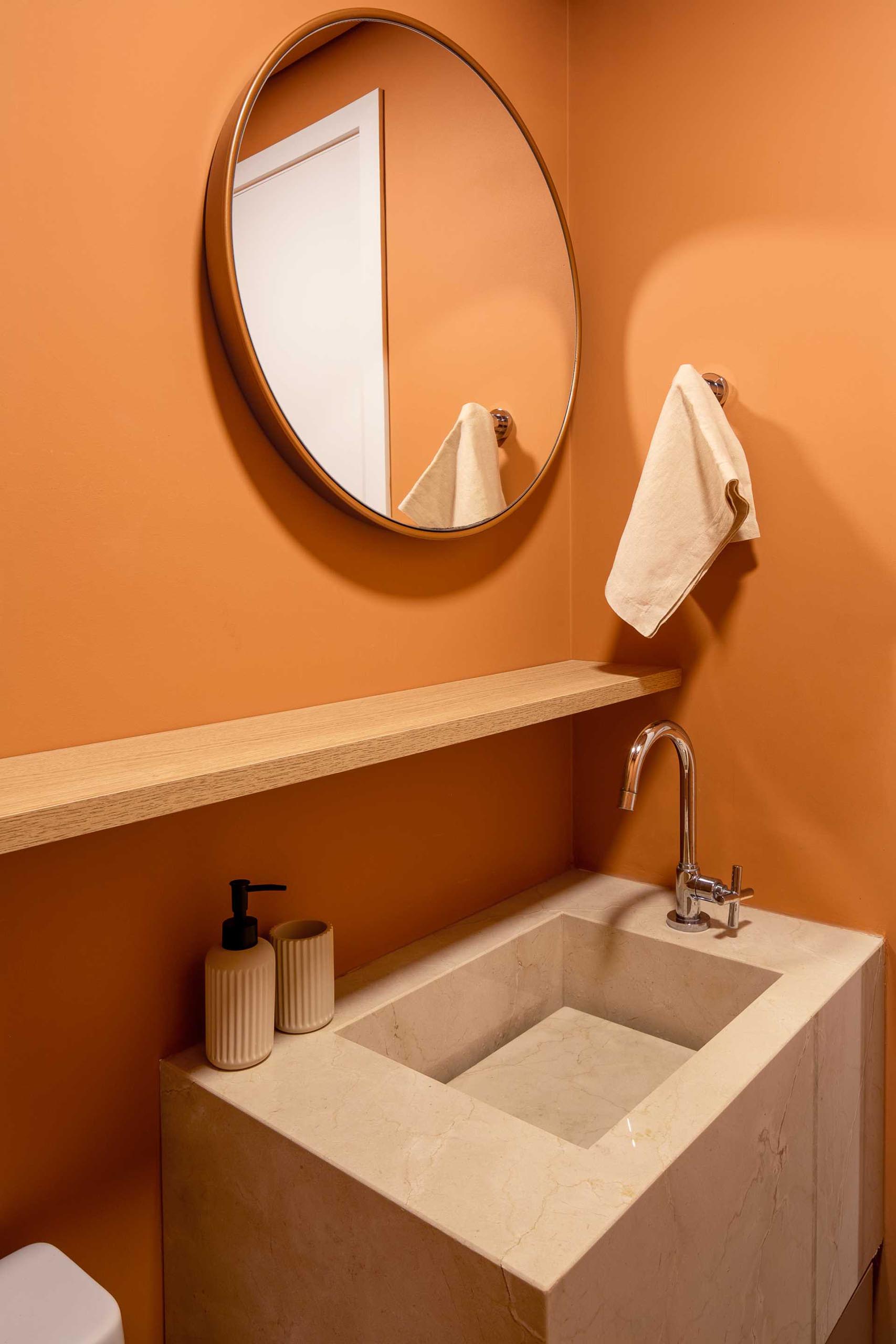 In the living room, there are two wood accents. The first is home to a piano and wood shelves, while the second acts as a backdrop for the TV and includes a floating shelf underneath.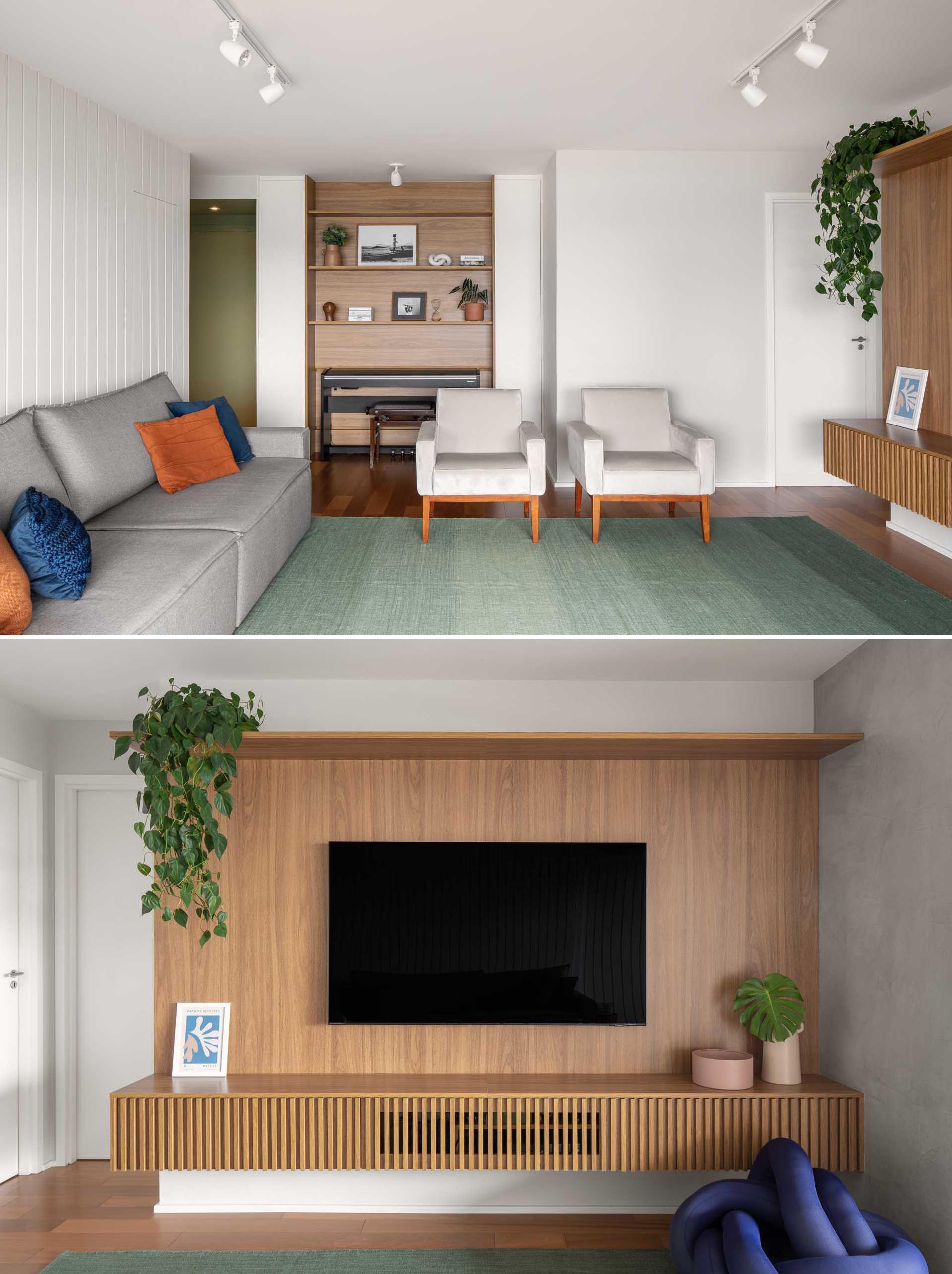 The living room is open to the dining area and a secondary lounge area. Both enjoy an abundance of natural light and uninterrupted views of the city.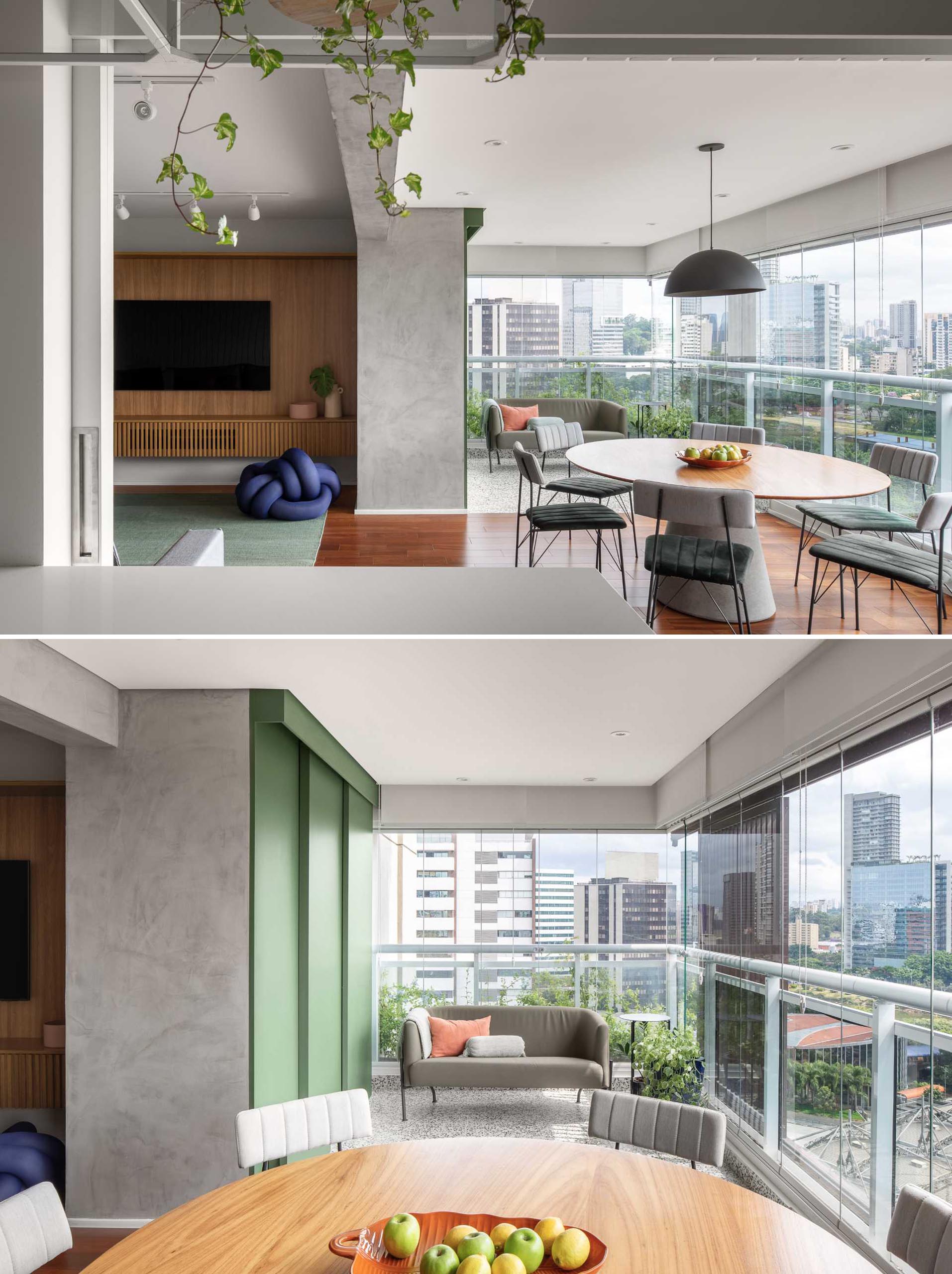 A hallway leads to the primary bedroom, where there's a wood headboard that runs the width of the room, and built-in cabinetry with drawers and an open shelf.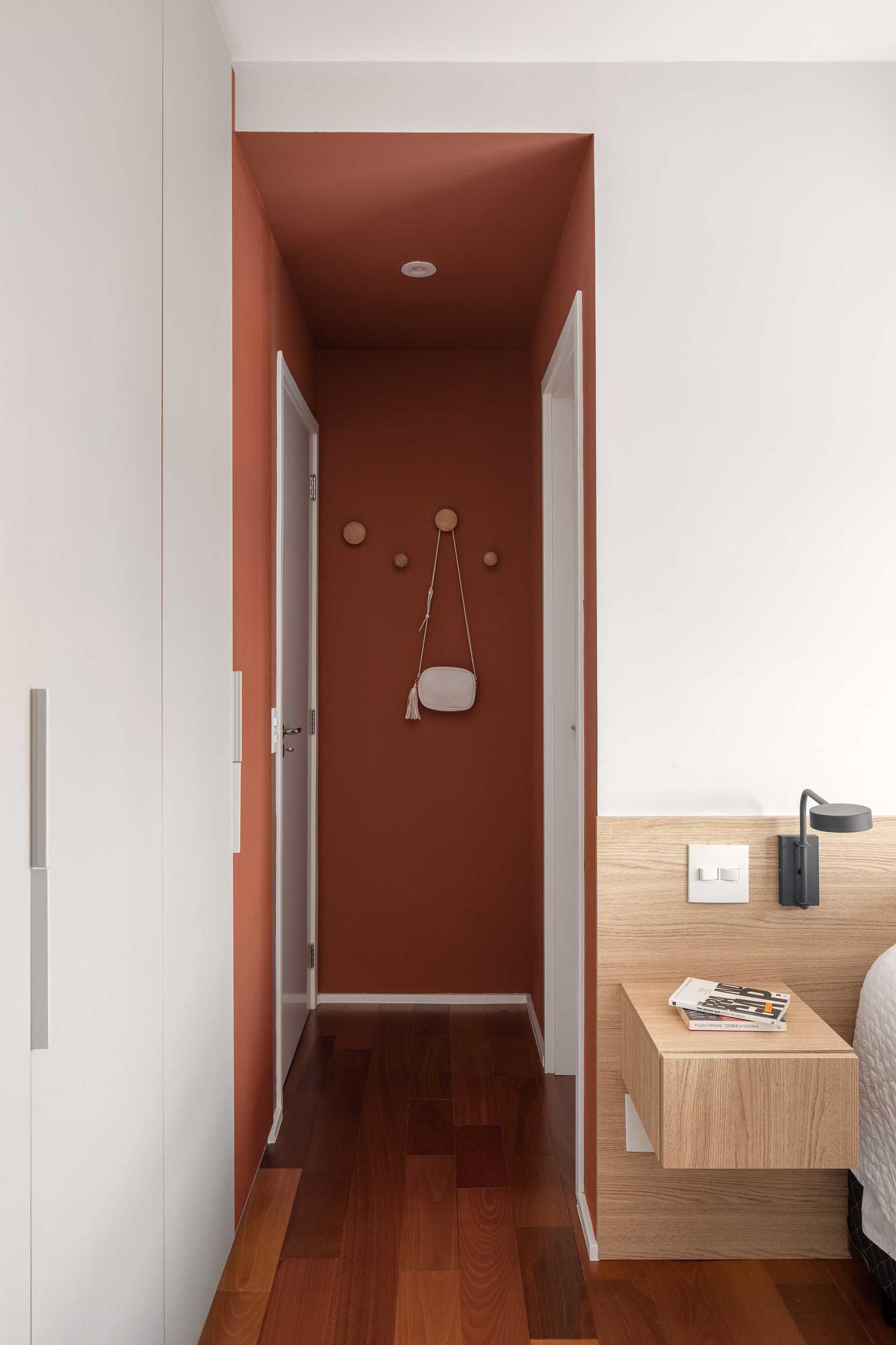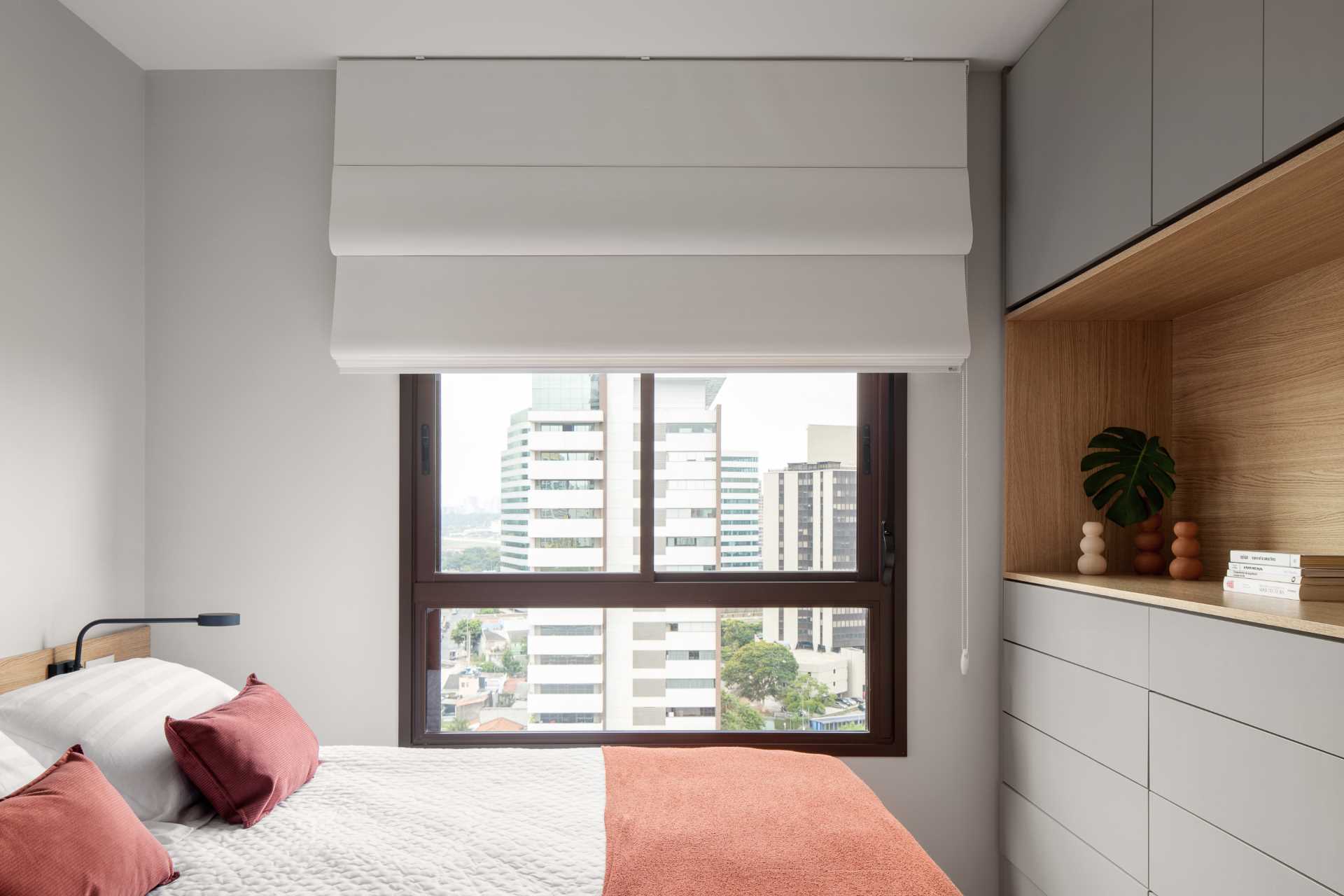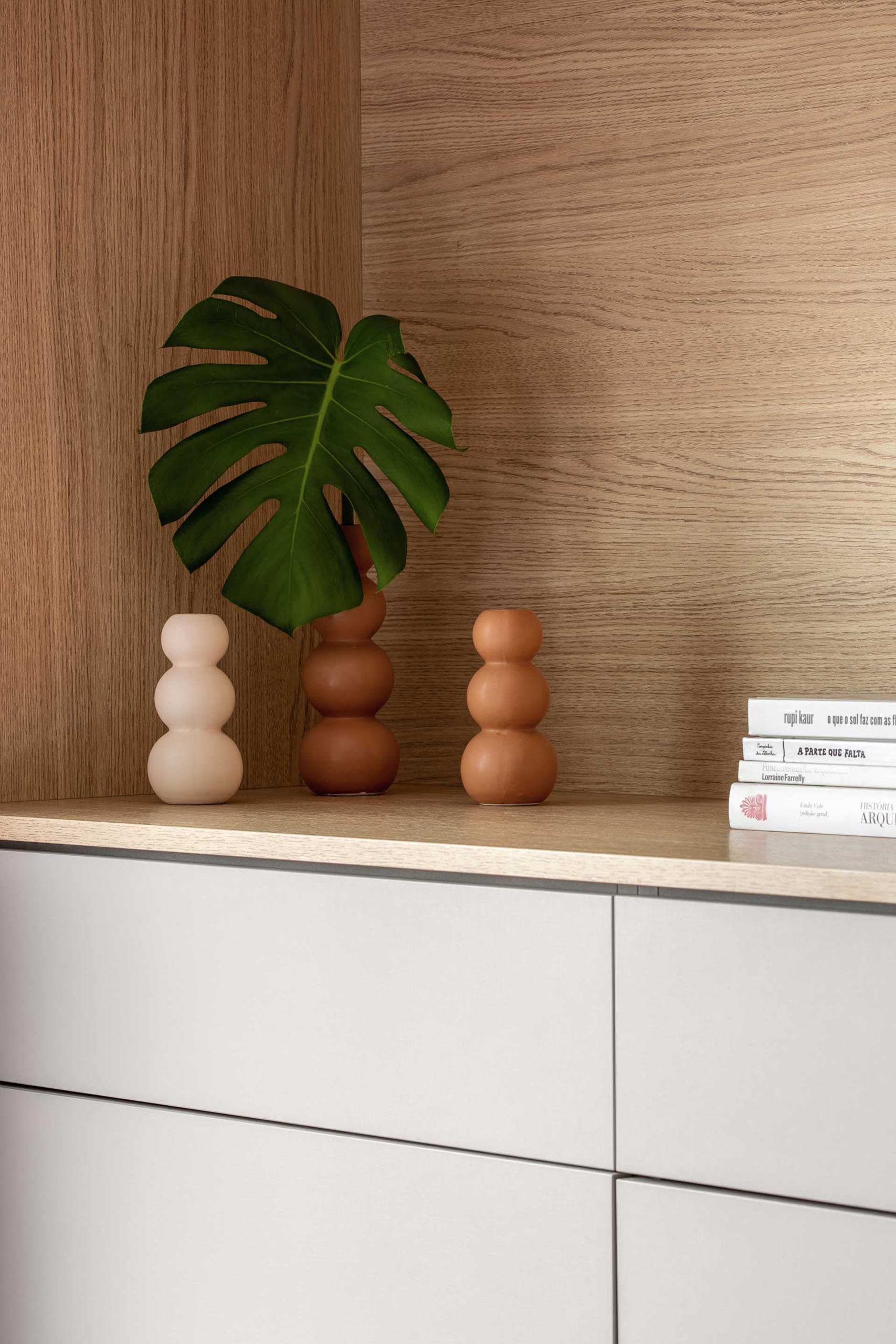 In the en-suite bathroom, the shower is lined with light turquoise tiles, while the wood vanity and shelf add a natural element.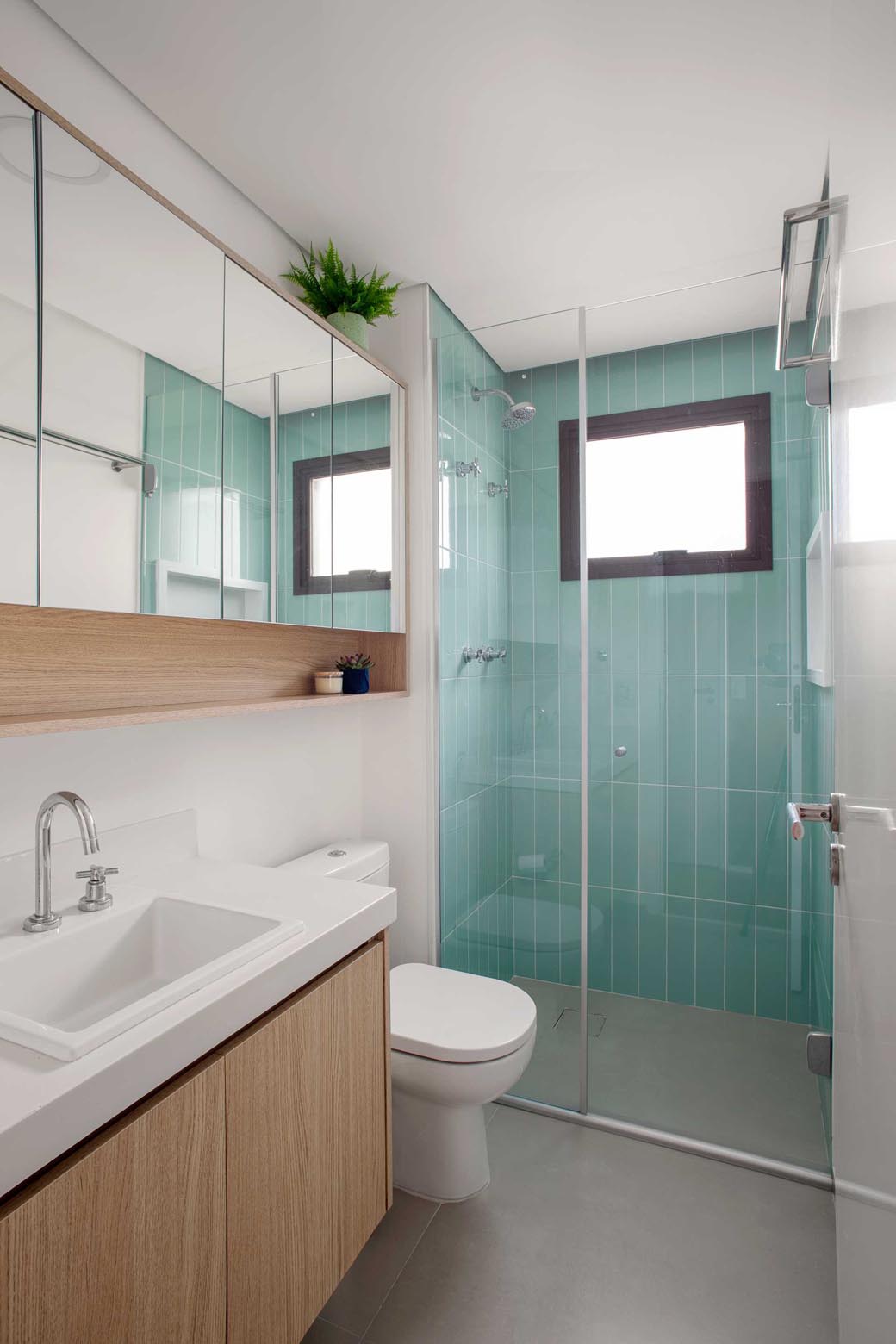 In the nursery, there's a light green accent wall that stands out against a pale pink crib.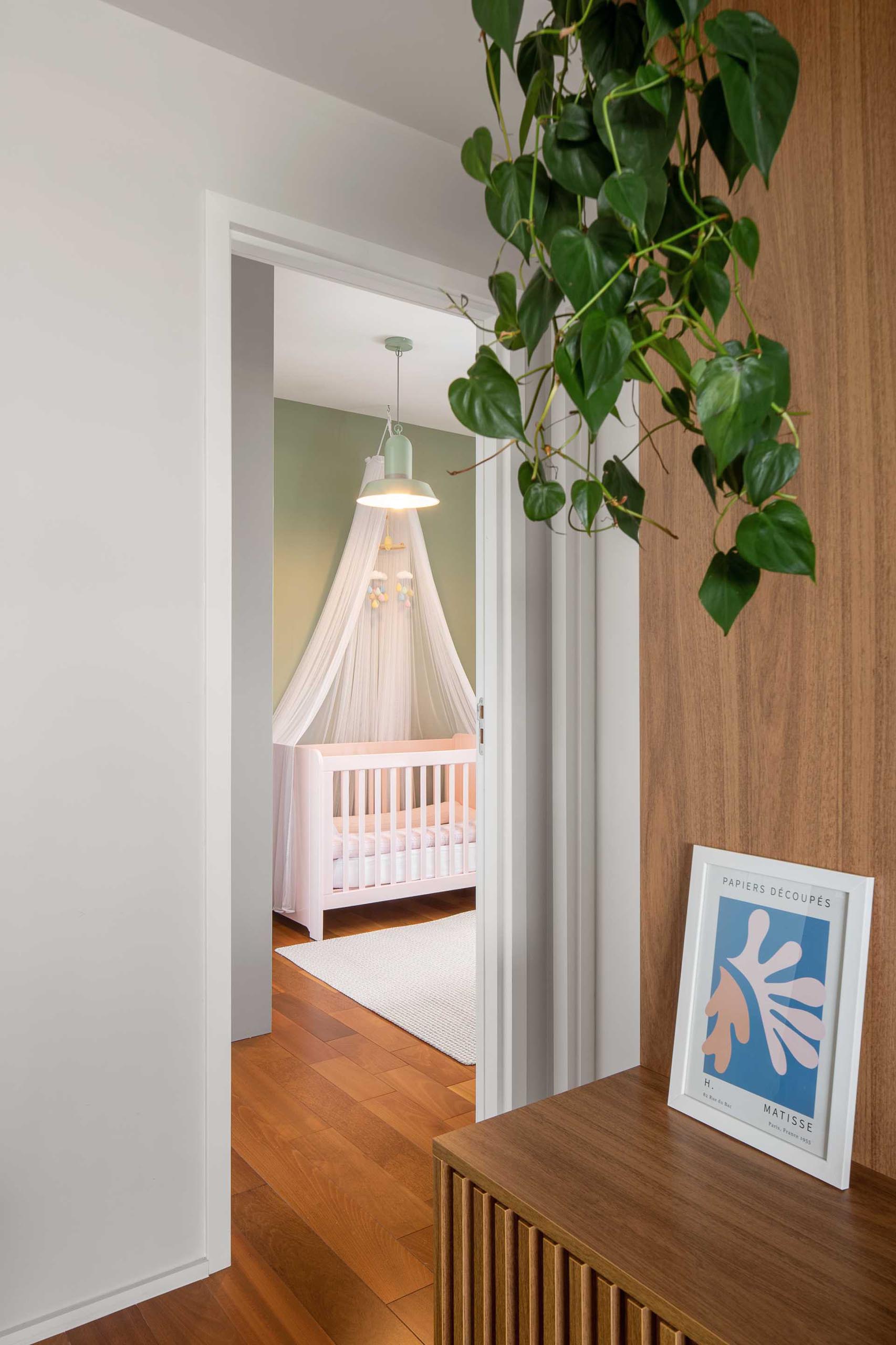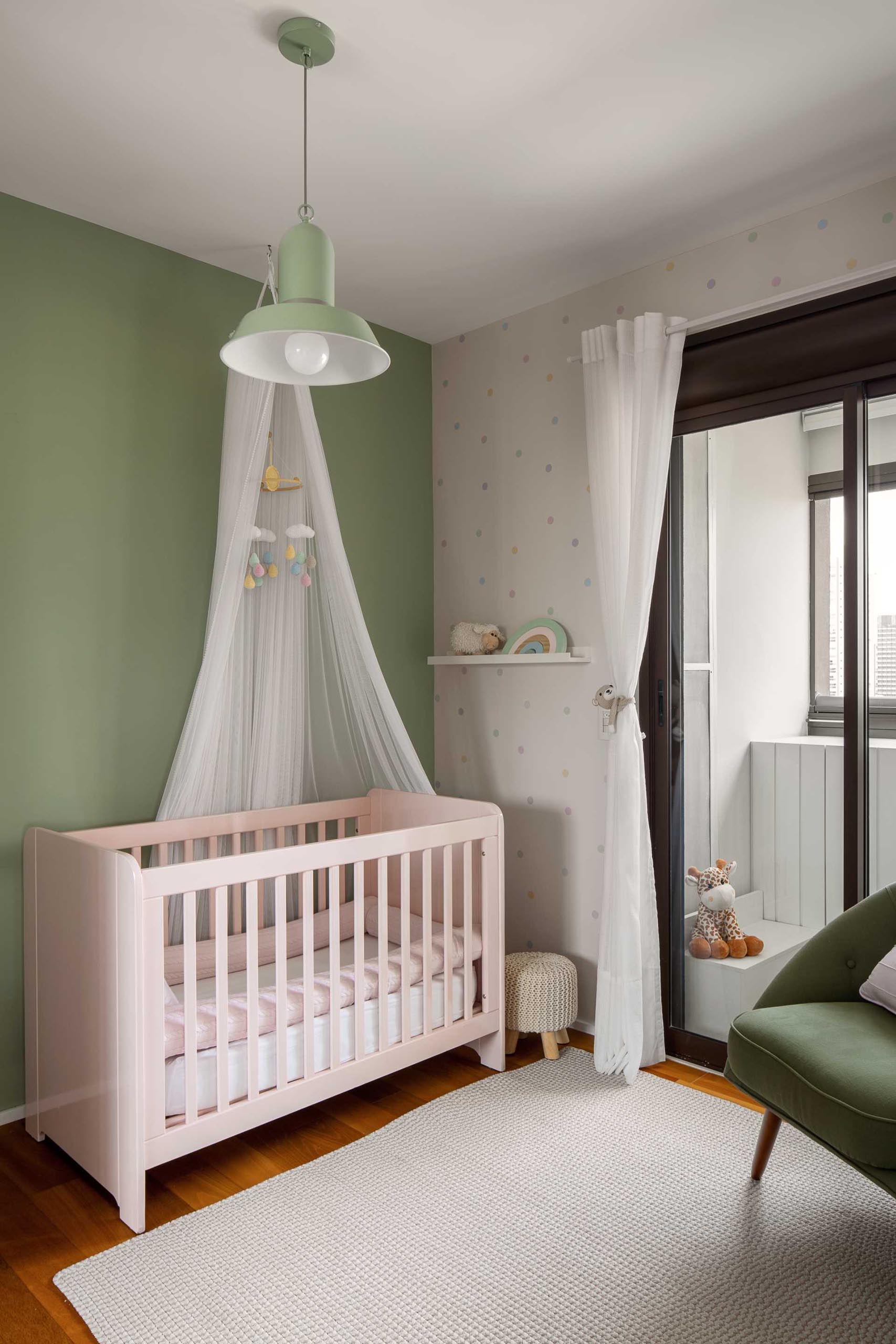 Here's a look at the floor plan that shows the wall that separates the living spaces from the kitchen, home office, and laundry room.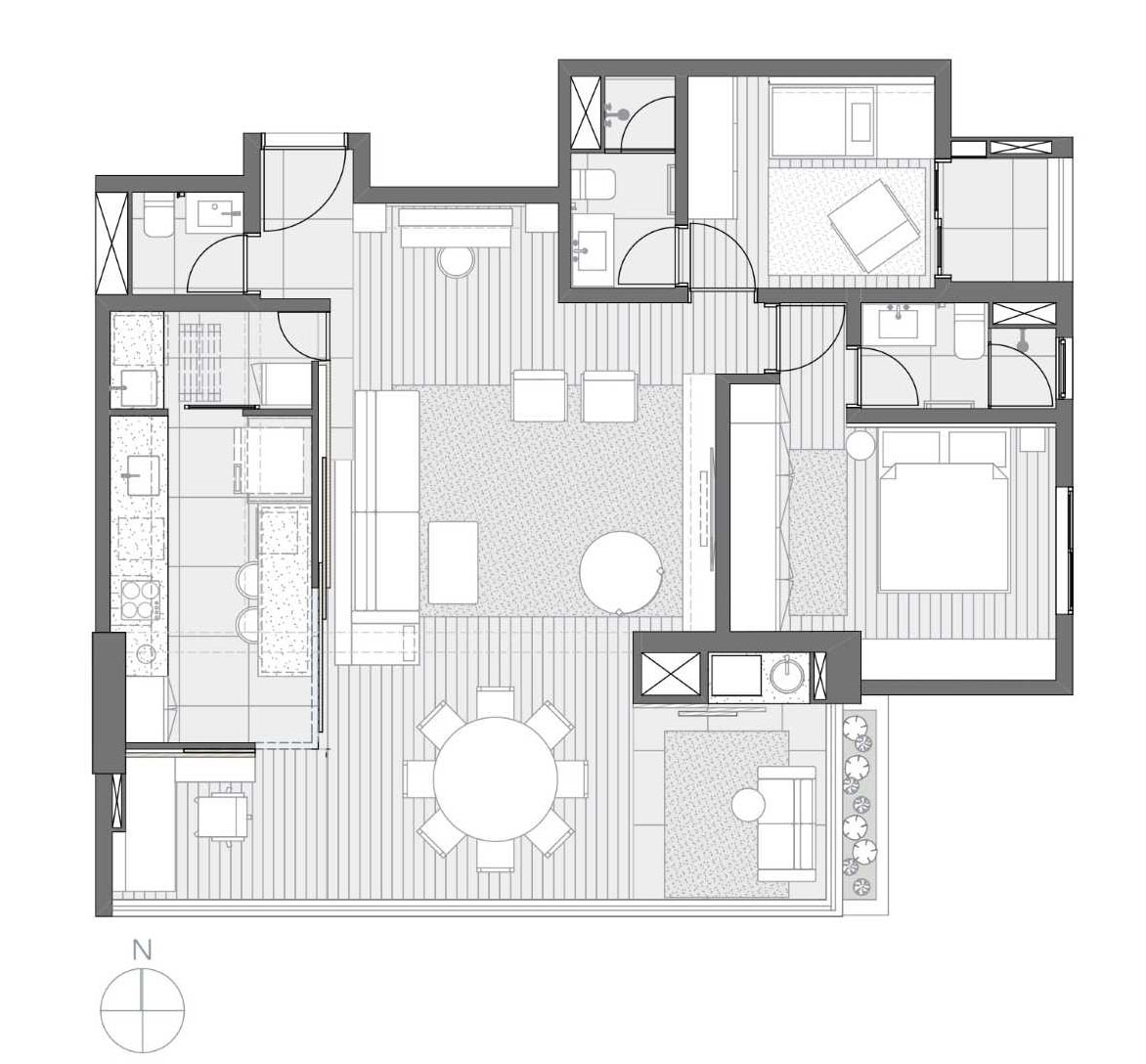 Photography by Carolina Lacaz | Architecture: Angá Arquitetura | Design team: Carolina Gurgel, Gabriela Panico, and Camila Caiuby | Millwork: Todeschini Gabriel
Source: Contemporist