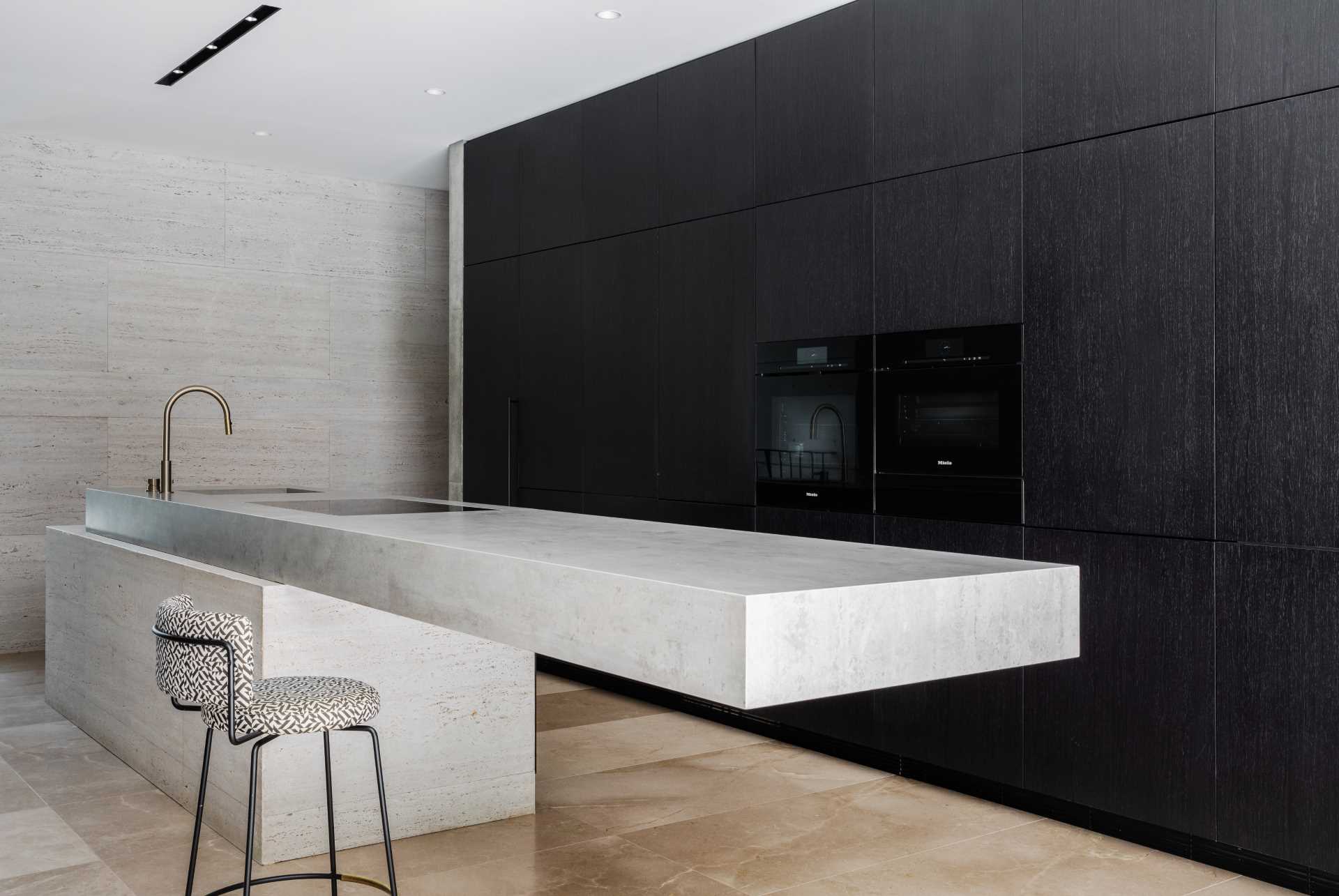 Manolev Architects has designed a new home in Sydney, Australia, that includes a minimalist kitchen with a cantilevered island.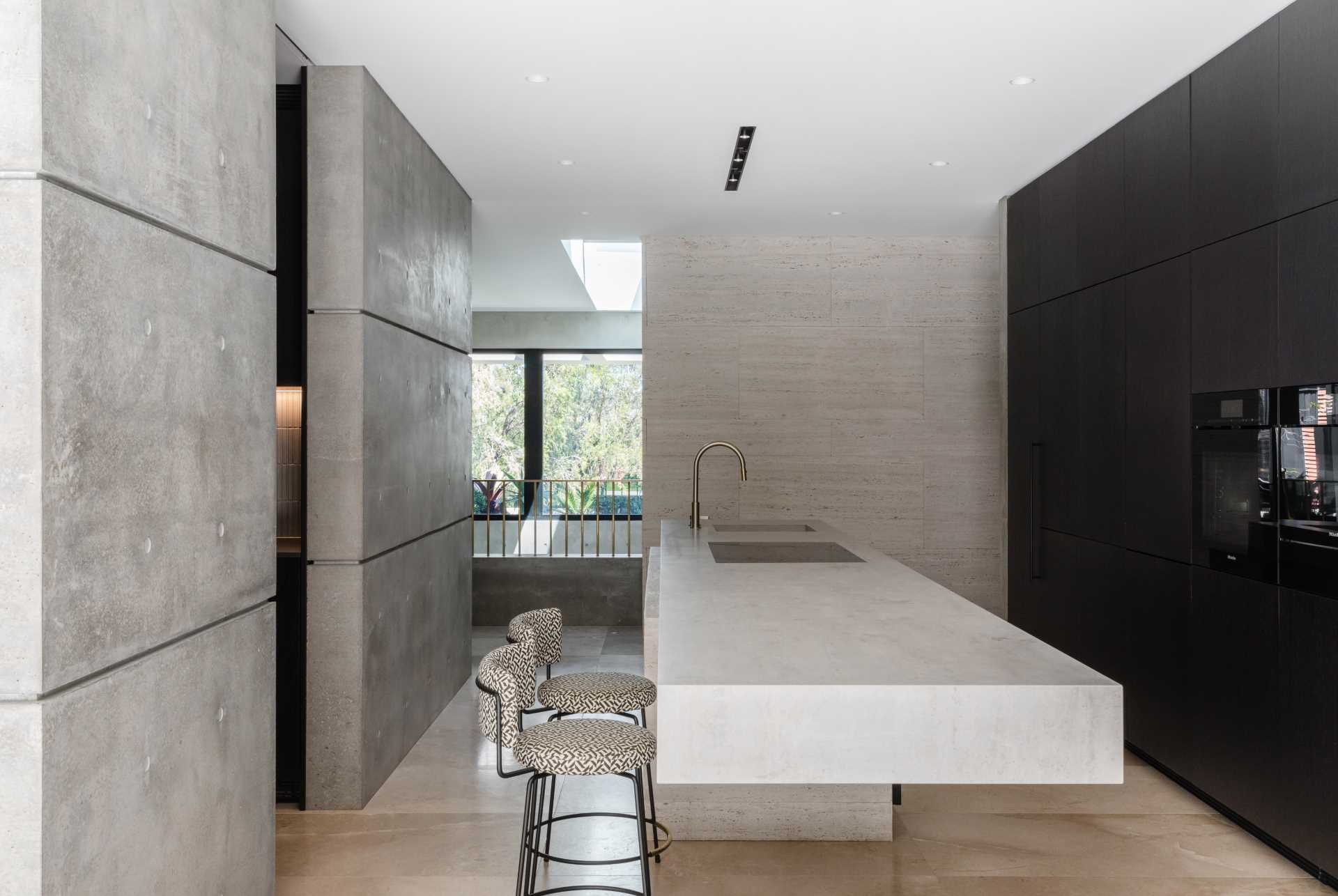 The thick cantilevered countertop of the island draws attention within the kitchen, seemingly defying gravity, and making space for a couple of stools.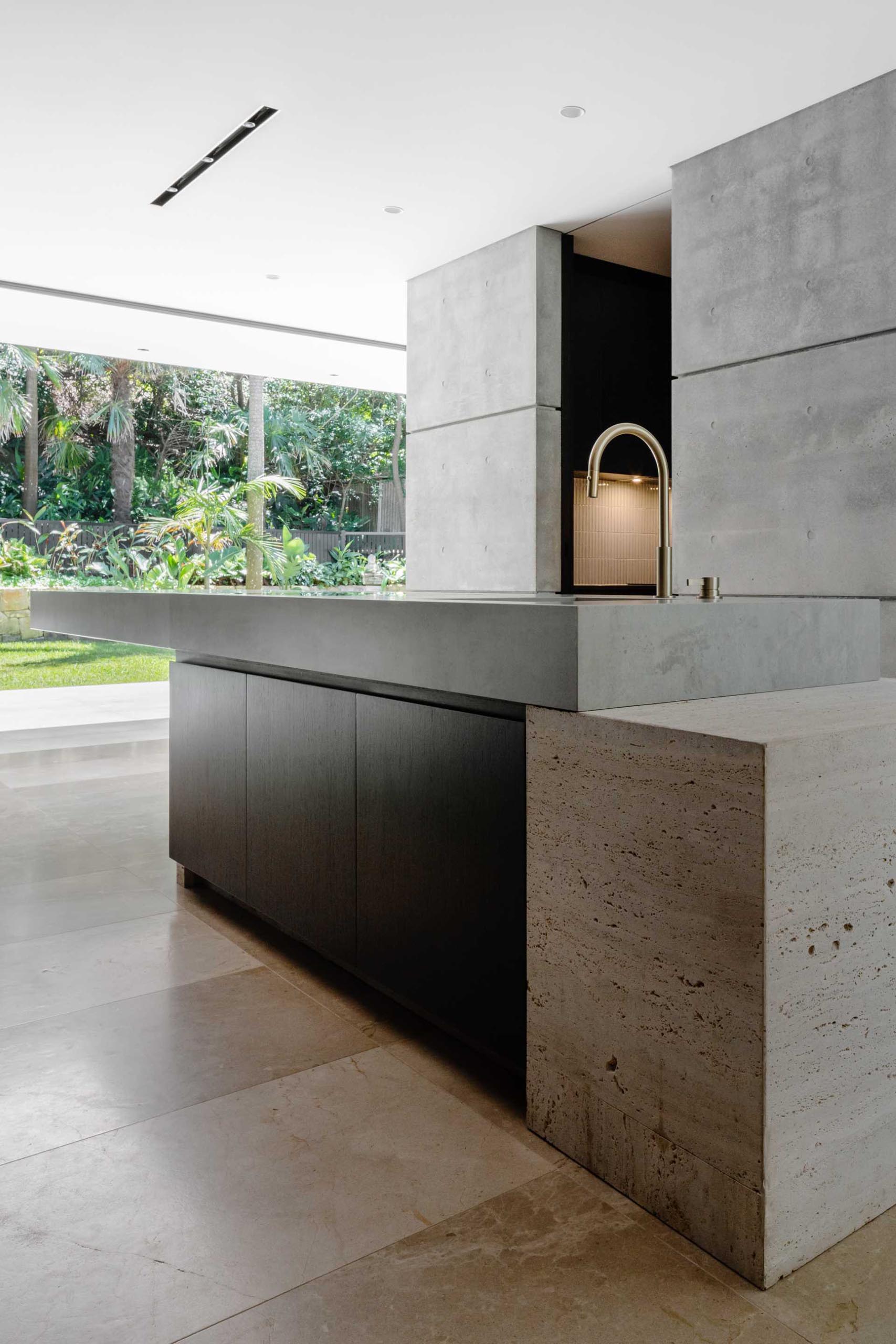 The kitchen also features concrete walls, limestone tiled floors, sandblasted travertine wall cladding, and minimalist black cabinets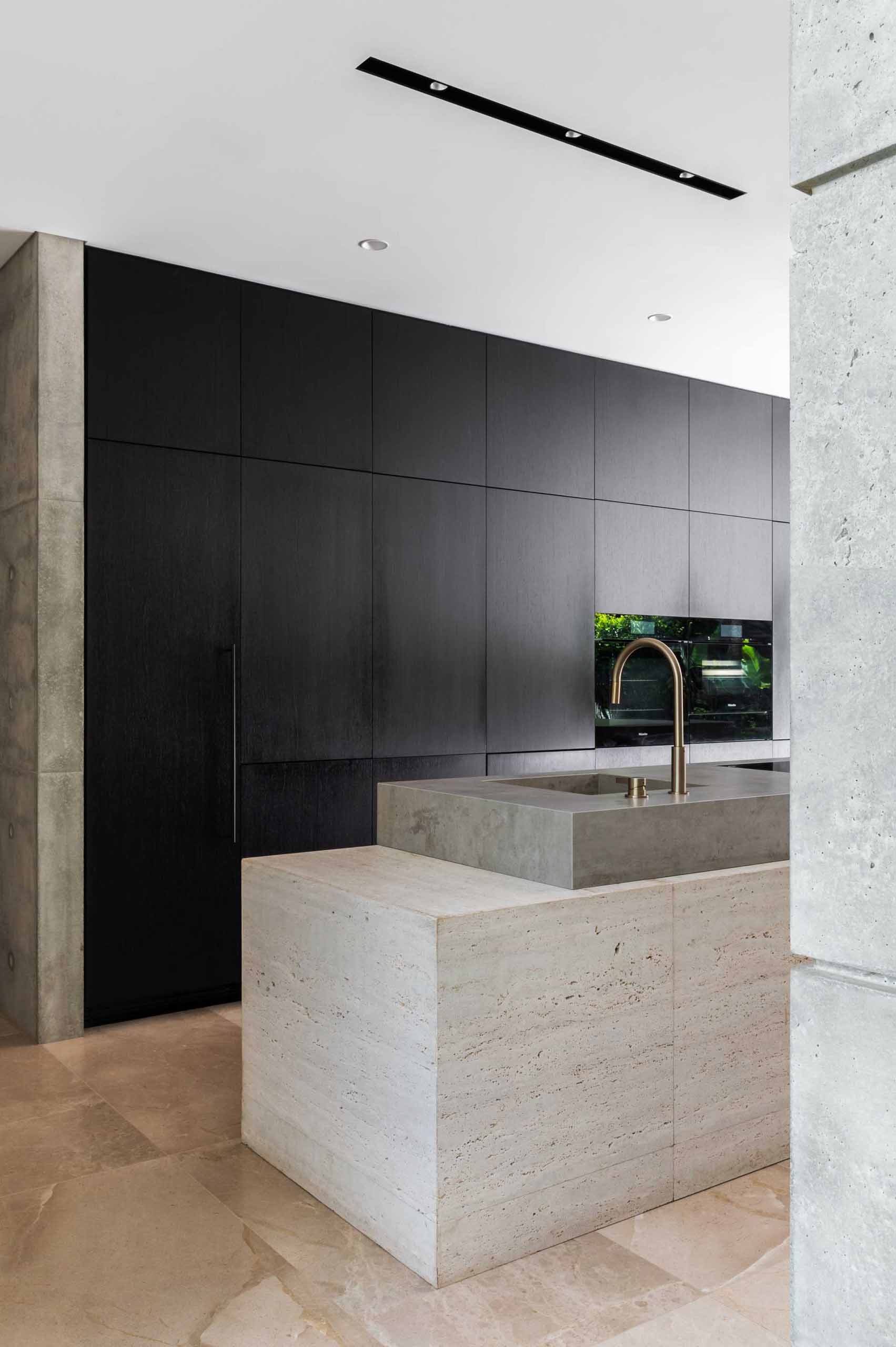 Let's take a look at the rest of the home…
The Facade
The home was designed around the two native Bangalow palms in the front garden, where a large flat landscaped area was created at the front of the house, defined by the level of the palm roots. The access path curves through the garden, passing the palms before reaching the house entry.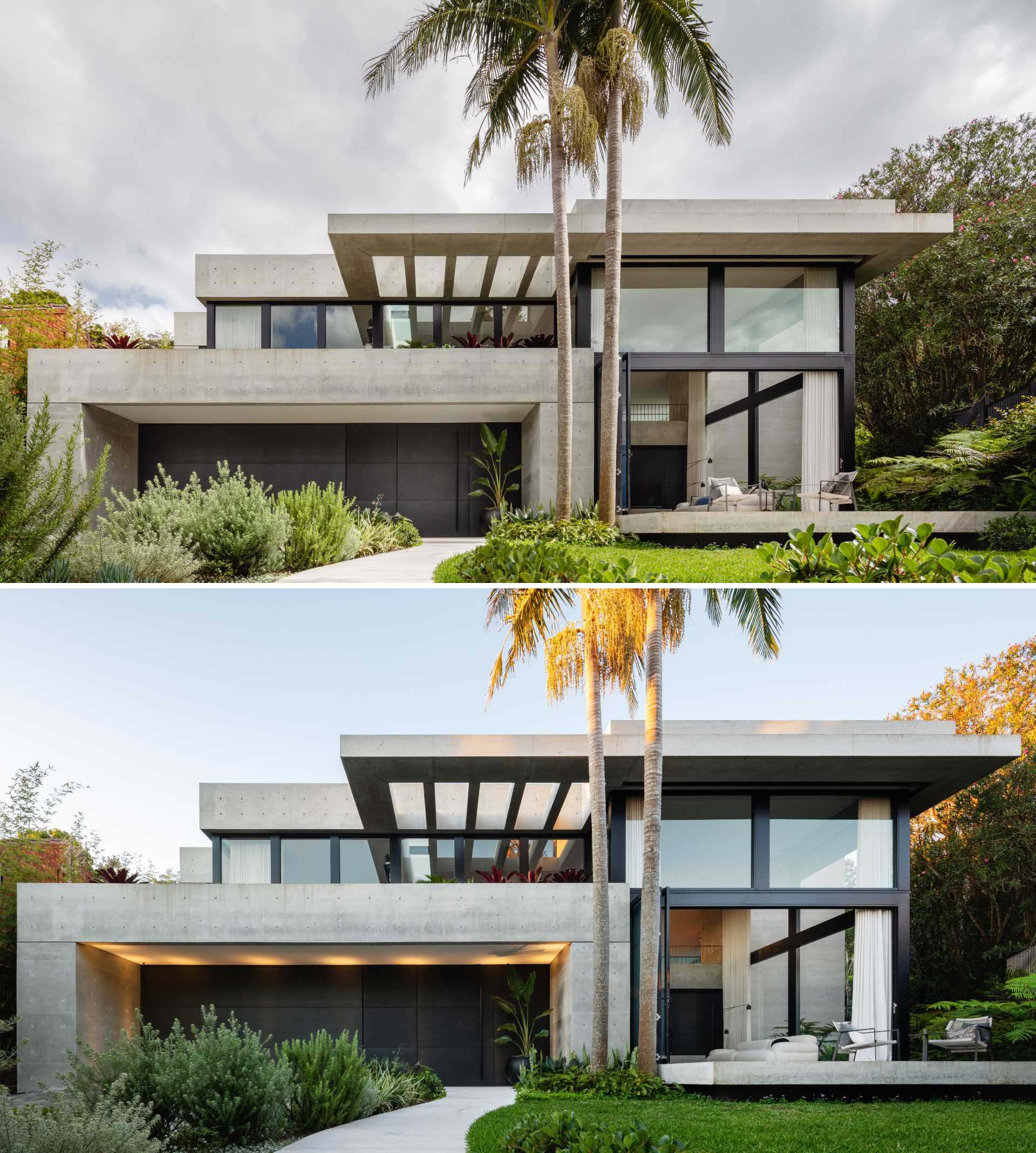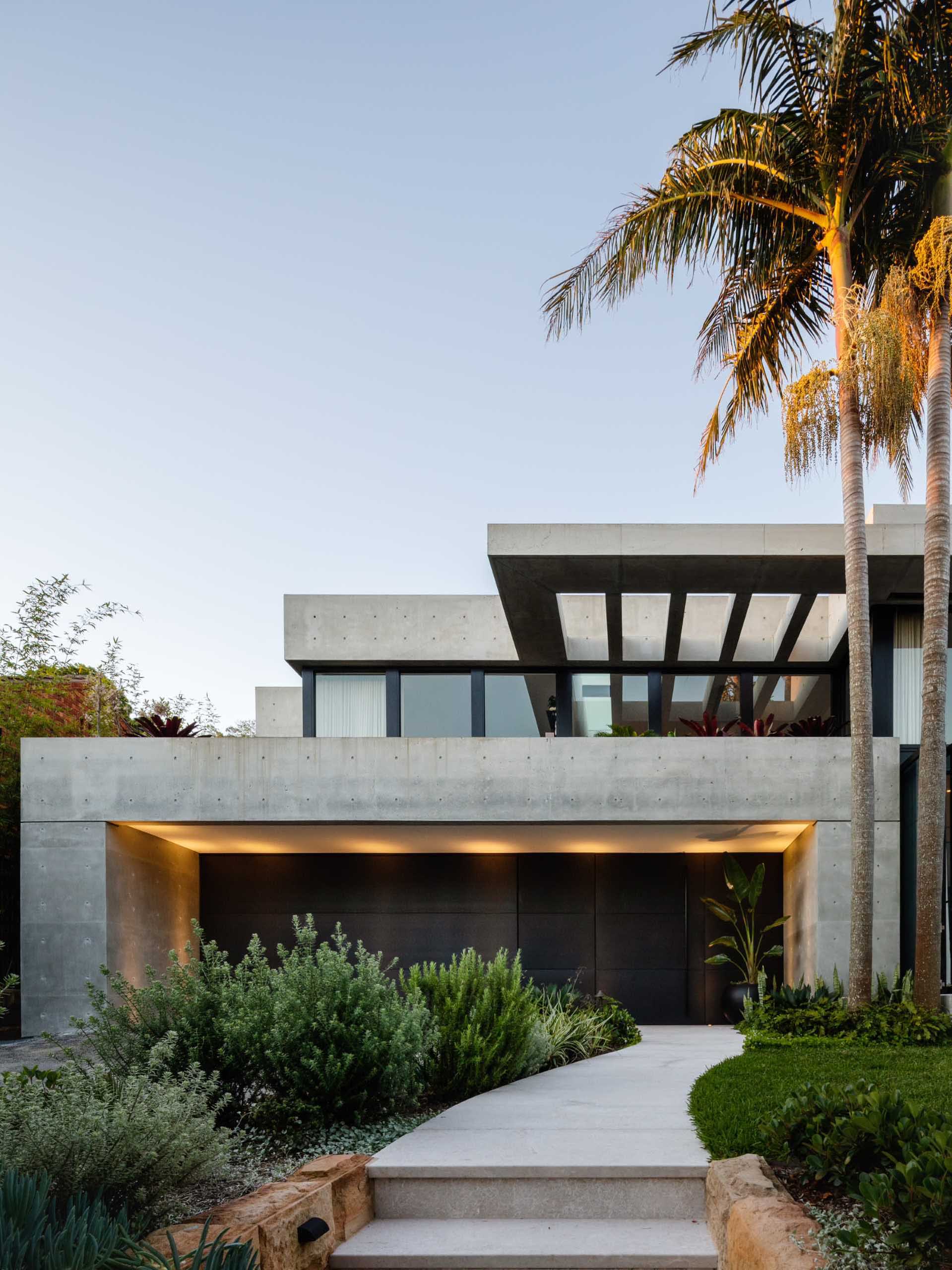 Another design element of the home is the concrete floating deck, which extends under the canopy of the palms, creating a natural connection between the house and the front garden.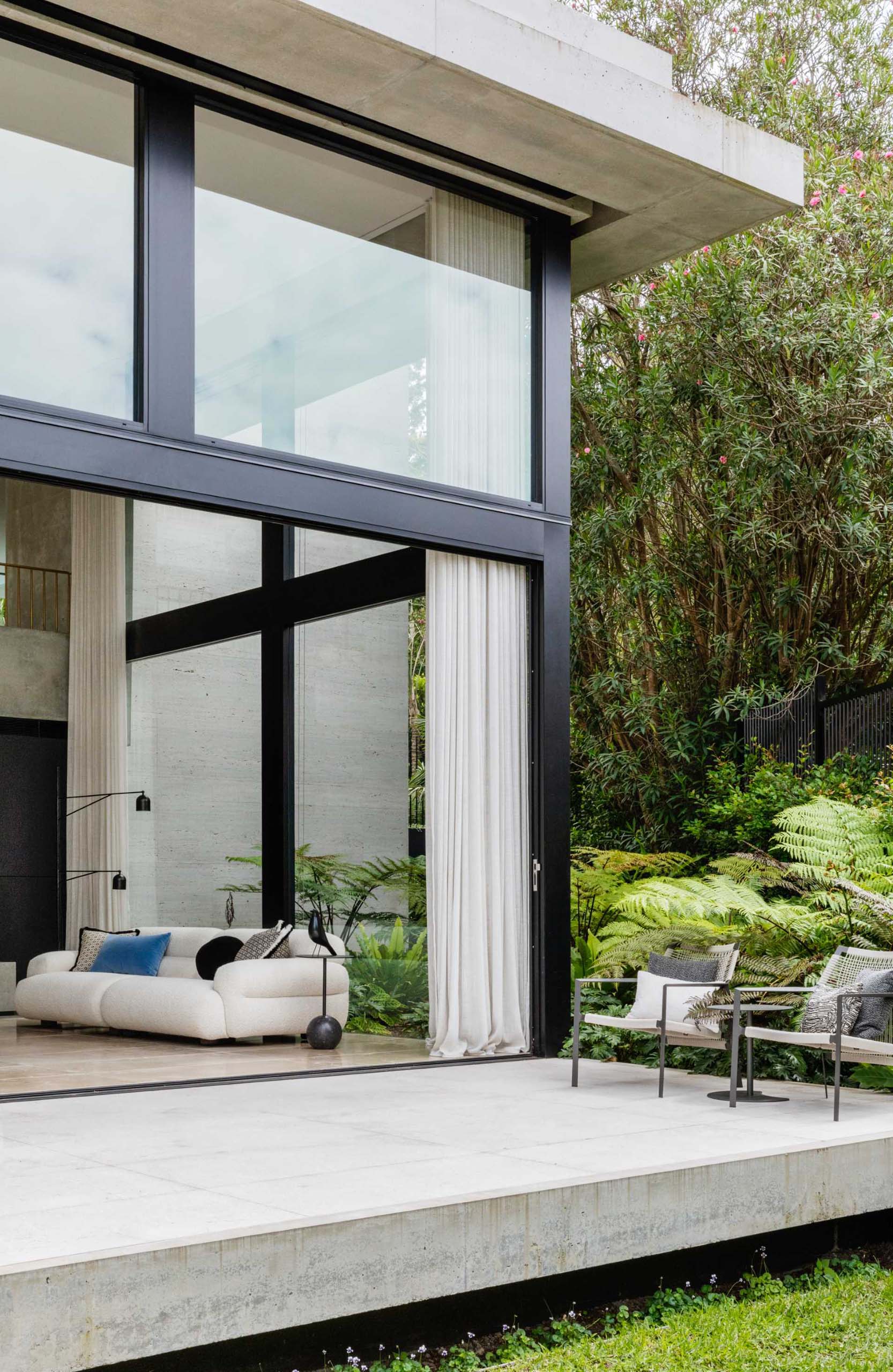 The Living Room
The double-height living room located on the bottom level of the home extends toward the front garden and the valley beyond. The double-height glazing extends to both walls, one with folding door access to the floating deck on the front garden, and the other facing the large oleander cluster with a fern garden in the foreground.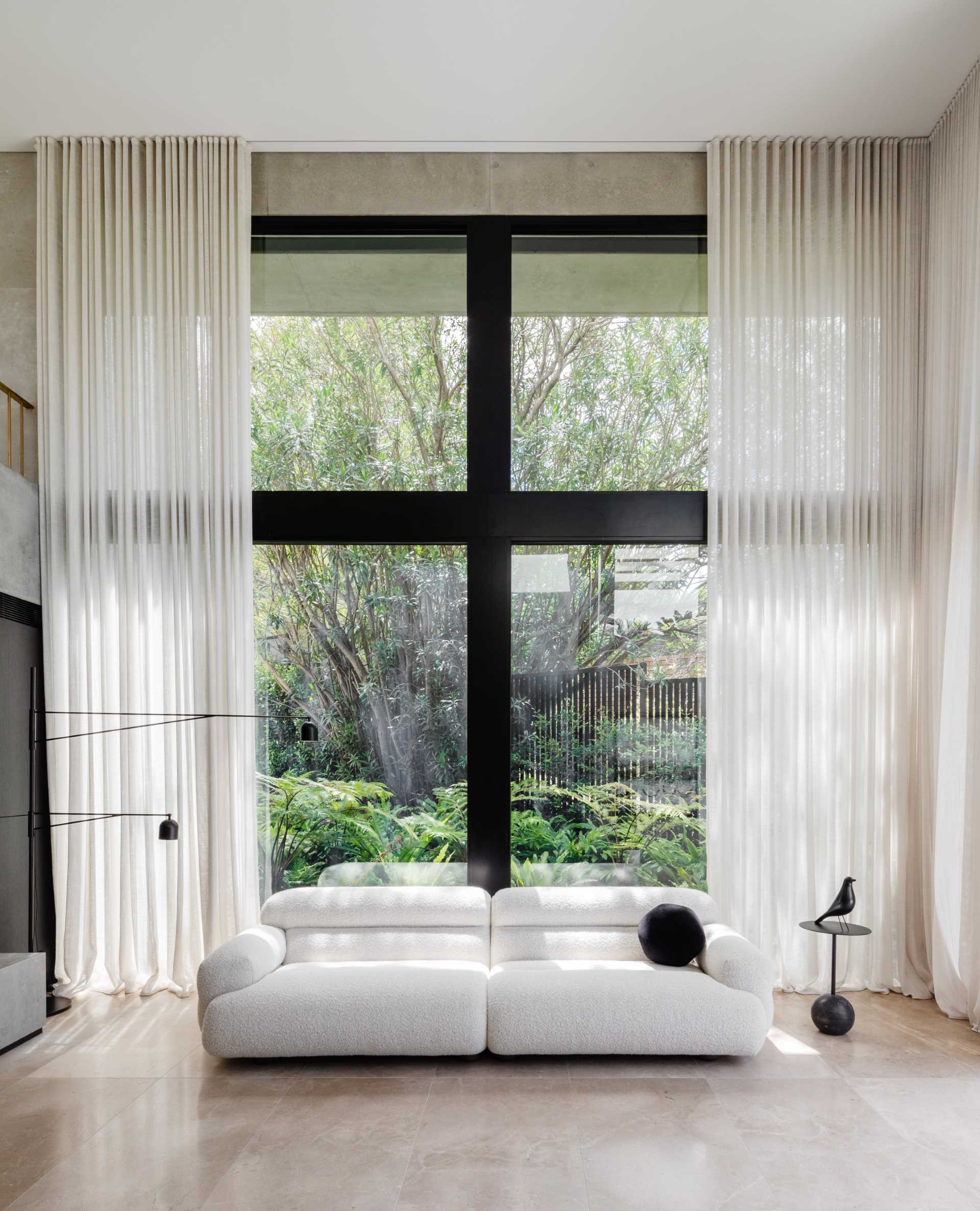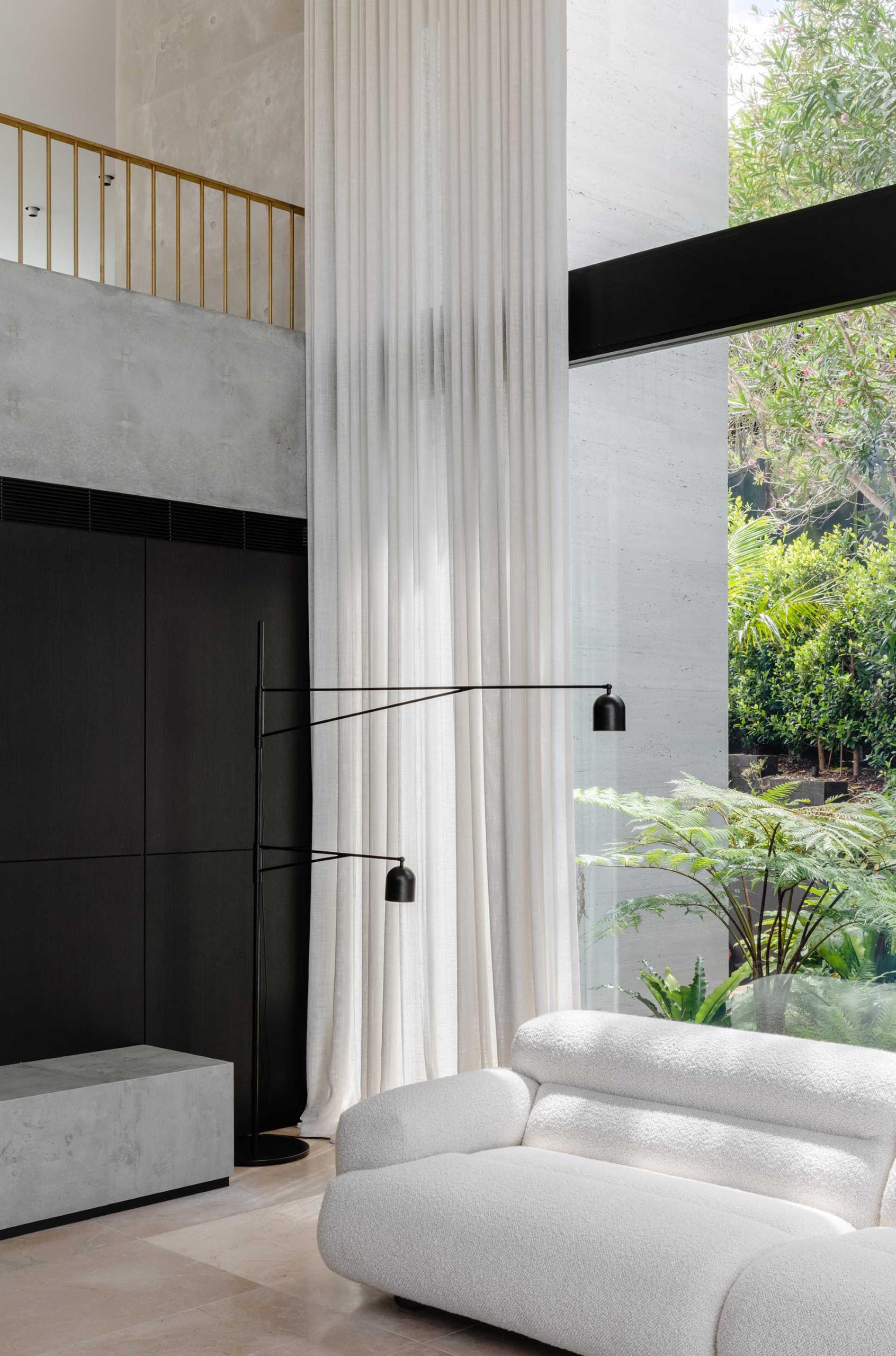 Concrete walls, limestone tiled floors, and sandblasted travertine wall cladding can be found throughout the home.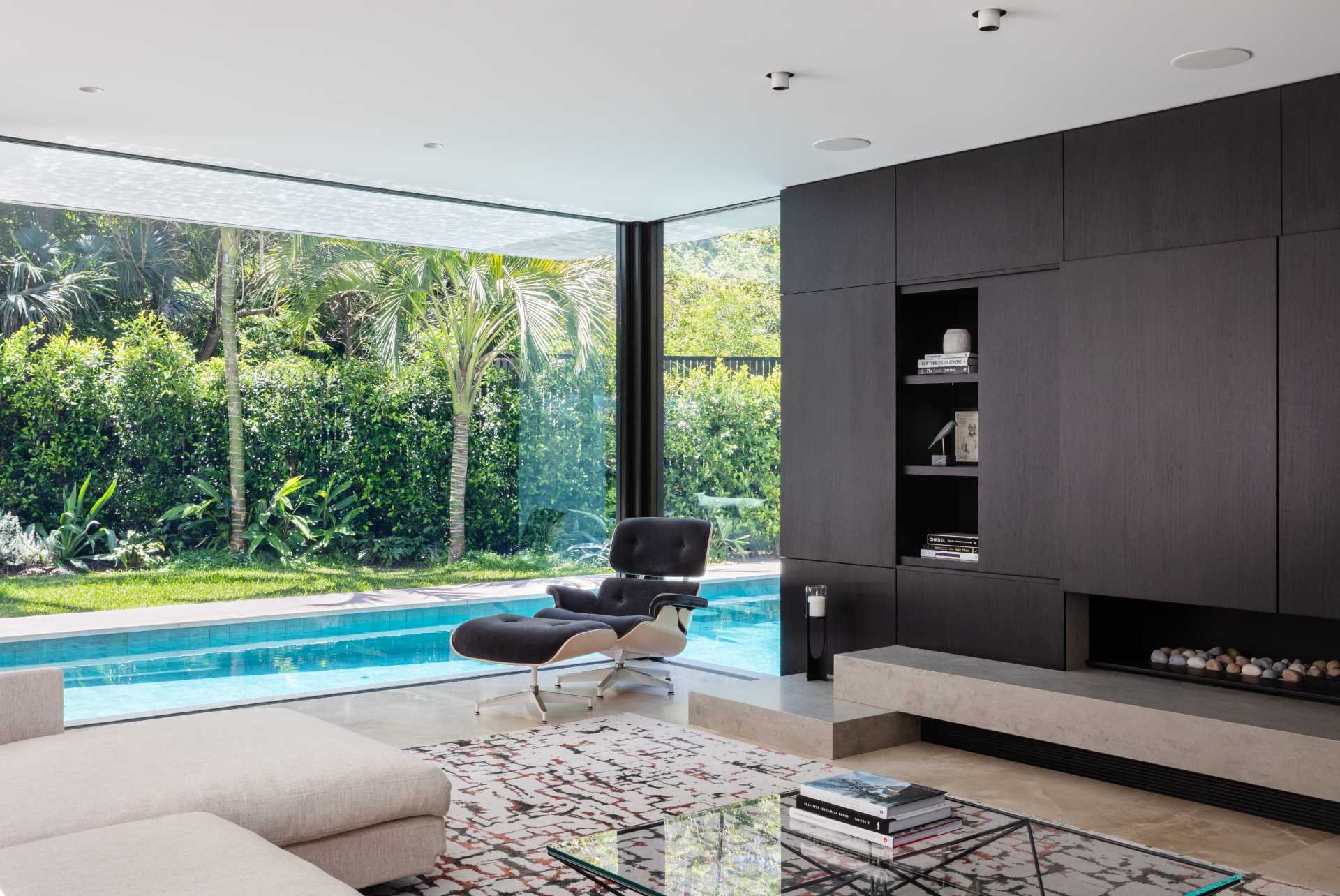 The Swimming Pool
Positioned to take advantage of the sunlight and privacy, the swimming pool is located to one side of the rear garden along with the living room glazing.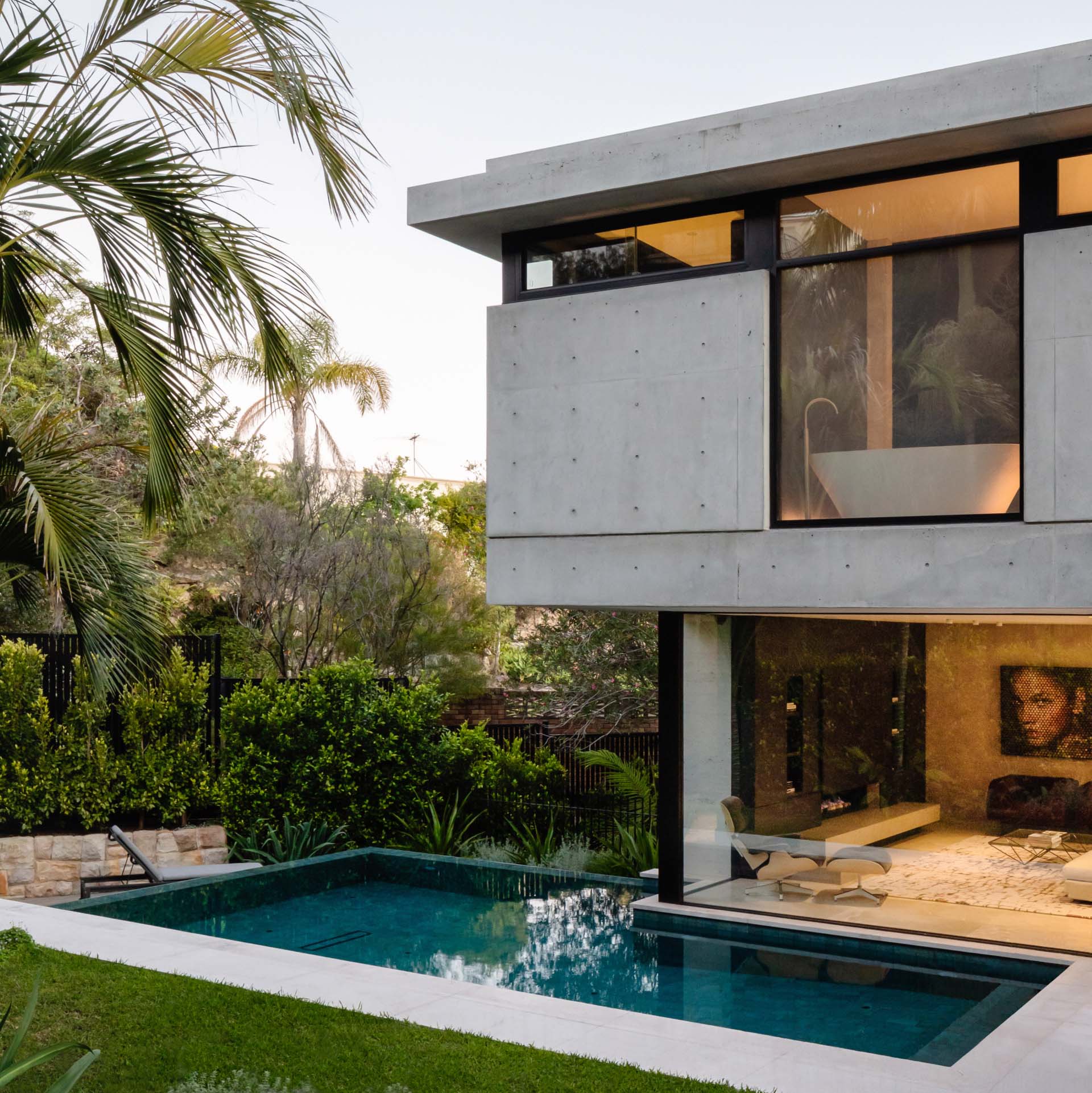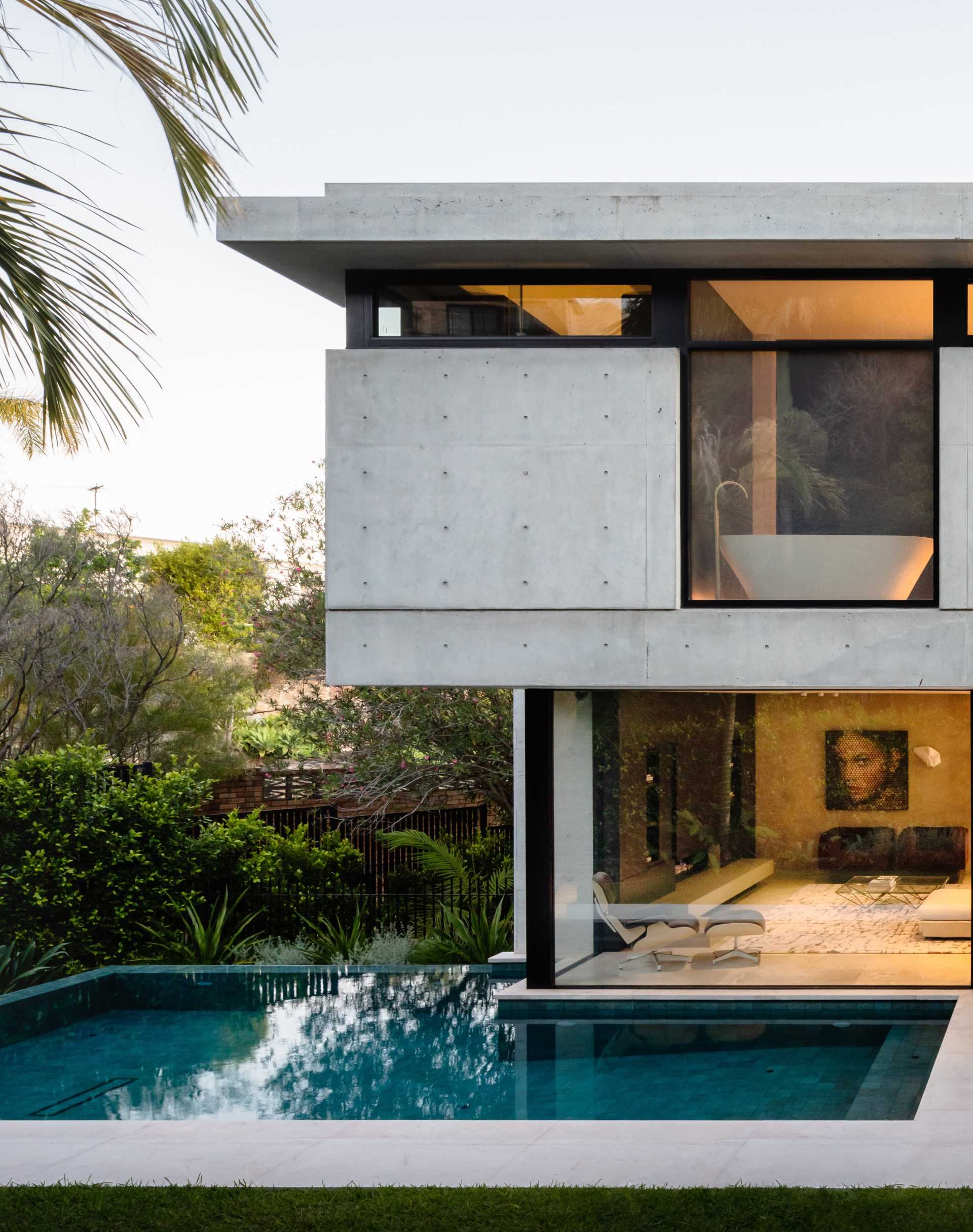 The Stairs
The house has a mixture of both concrete and wood stairs that connect the various levels of the home.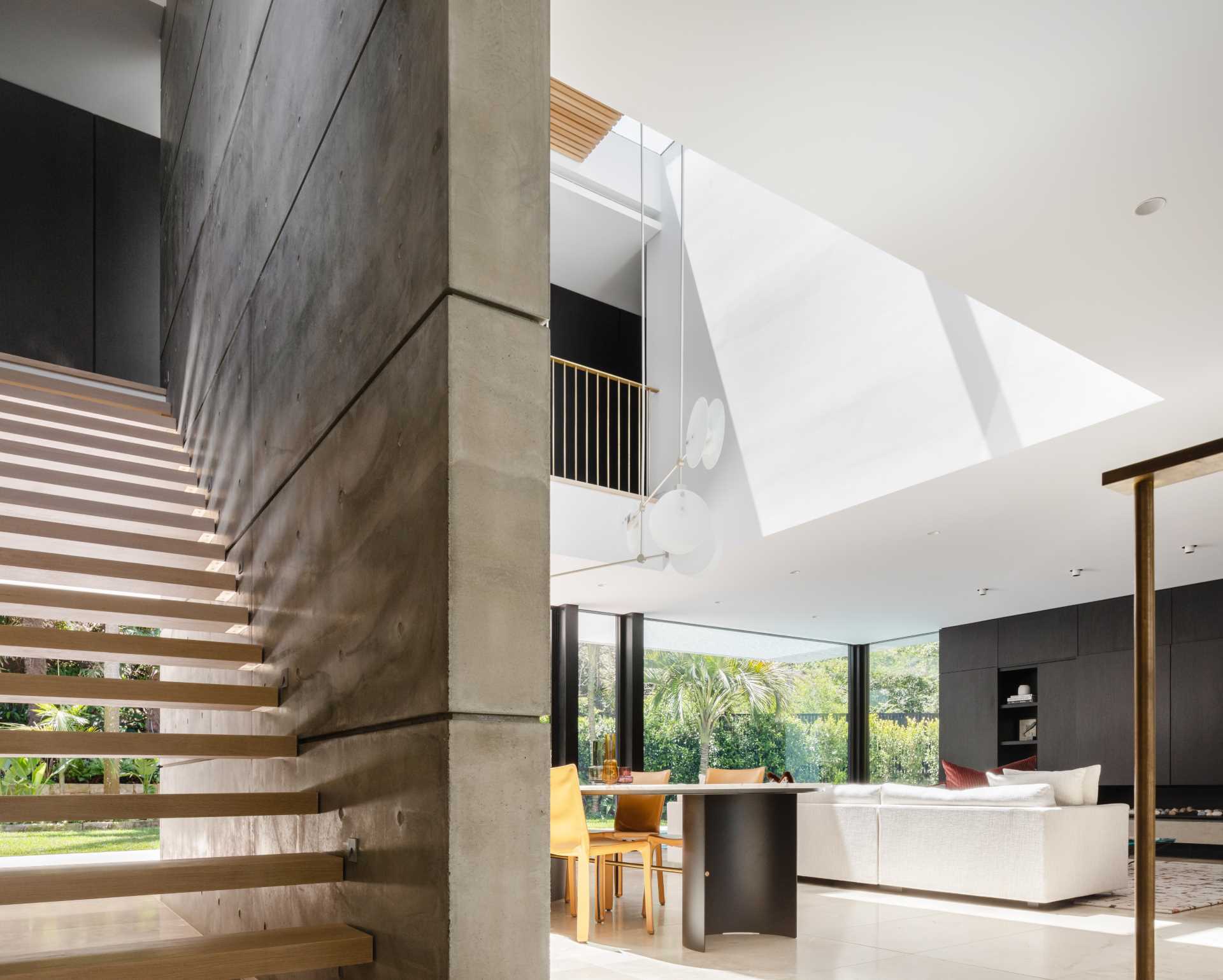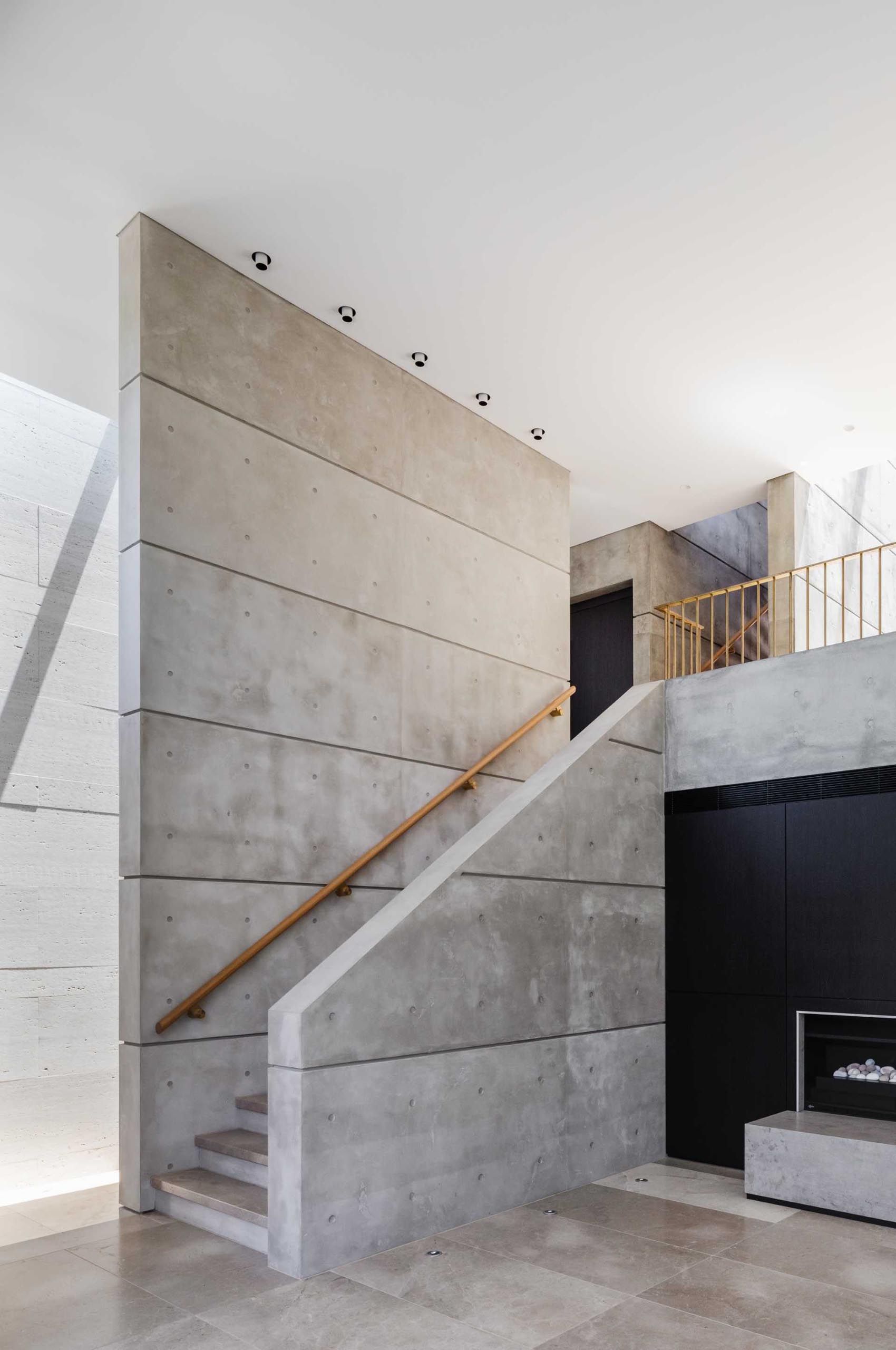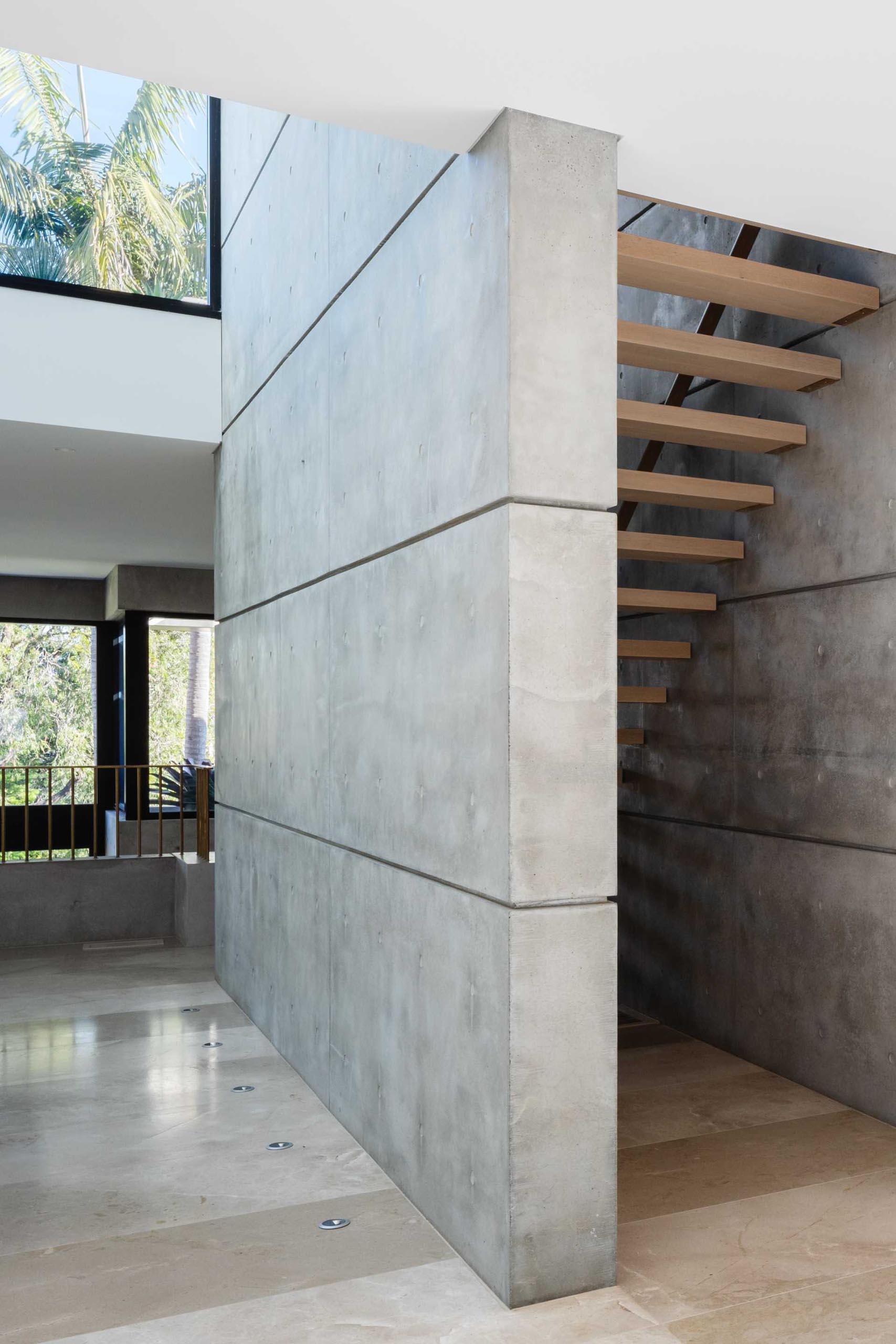 The Picture Window
A large picture window, as well as skylights, ensure ample natural light filters through to the interior of the home and allows for views of the succulent-filled planters positioned on the roof of the lower level.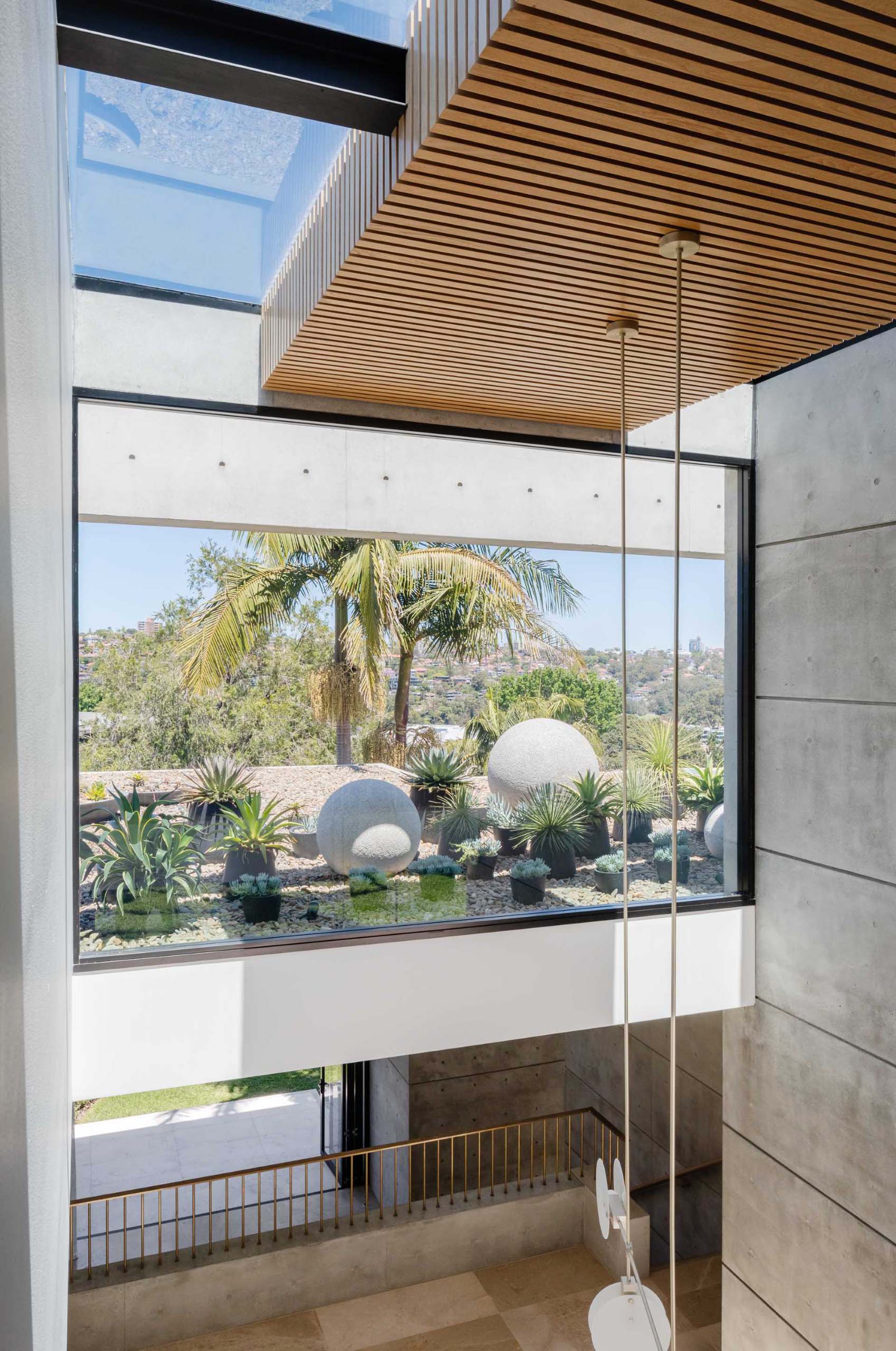 The Bathroom
In one of the bathrooms, the black window frames and vanity complement the dark accent wall, while a freestanding bathtub has been placed in front of a window that overlooks the backyard.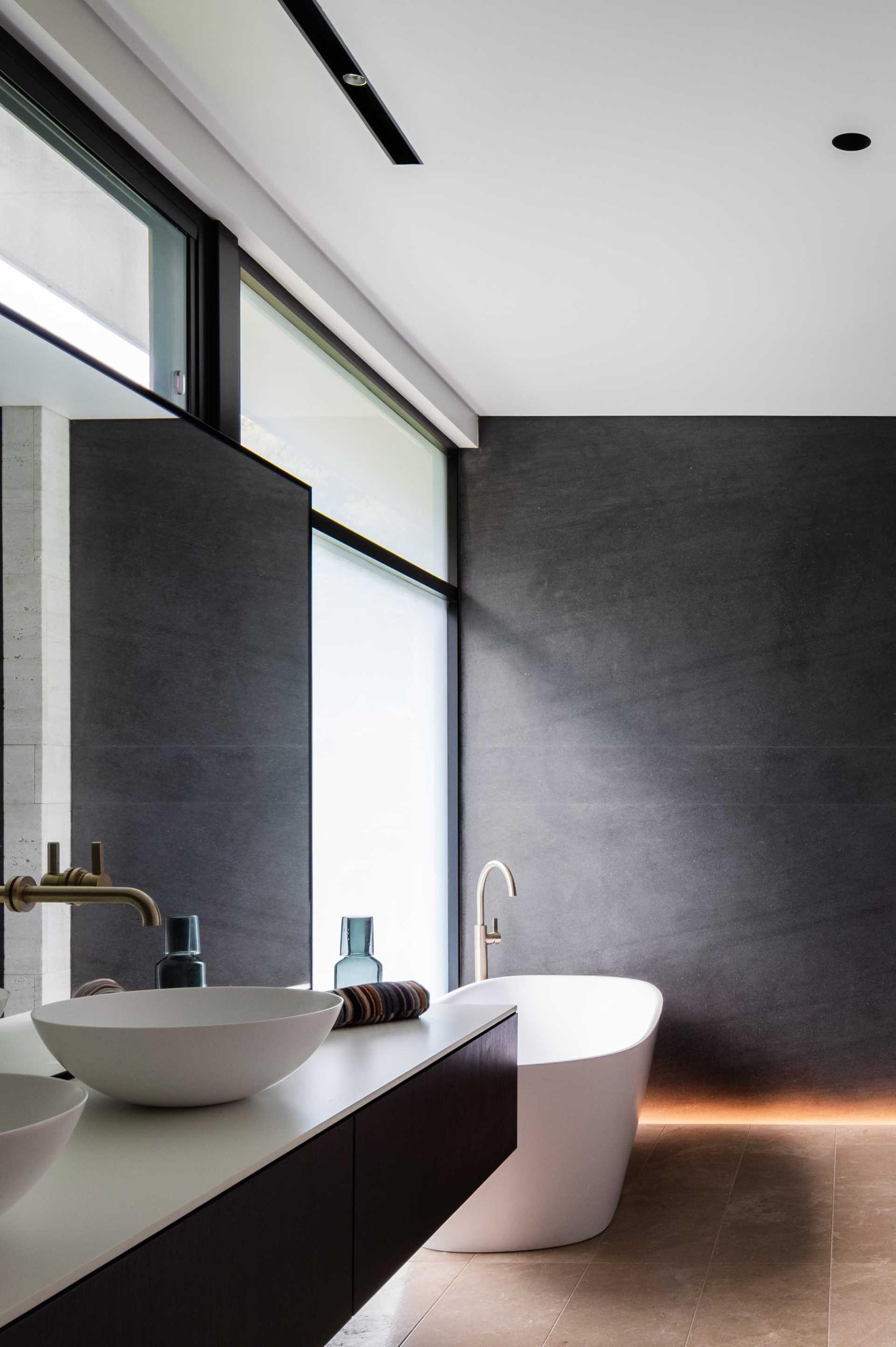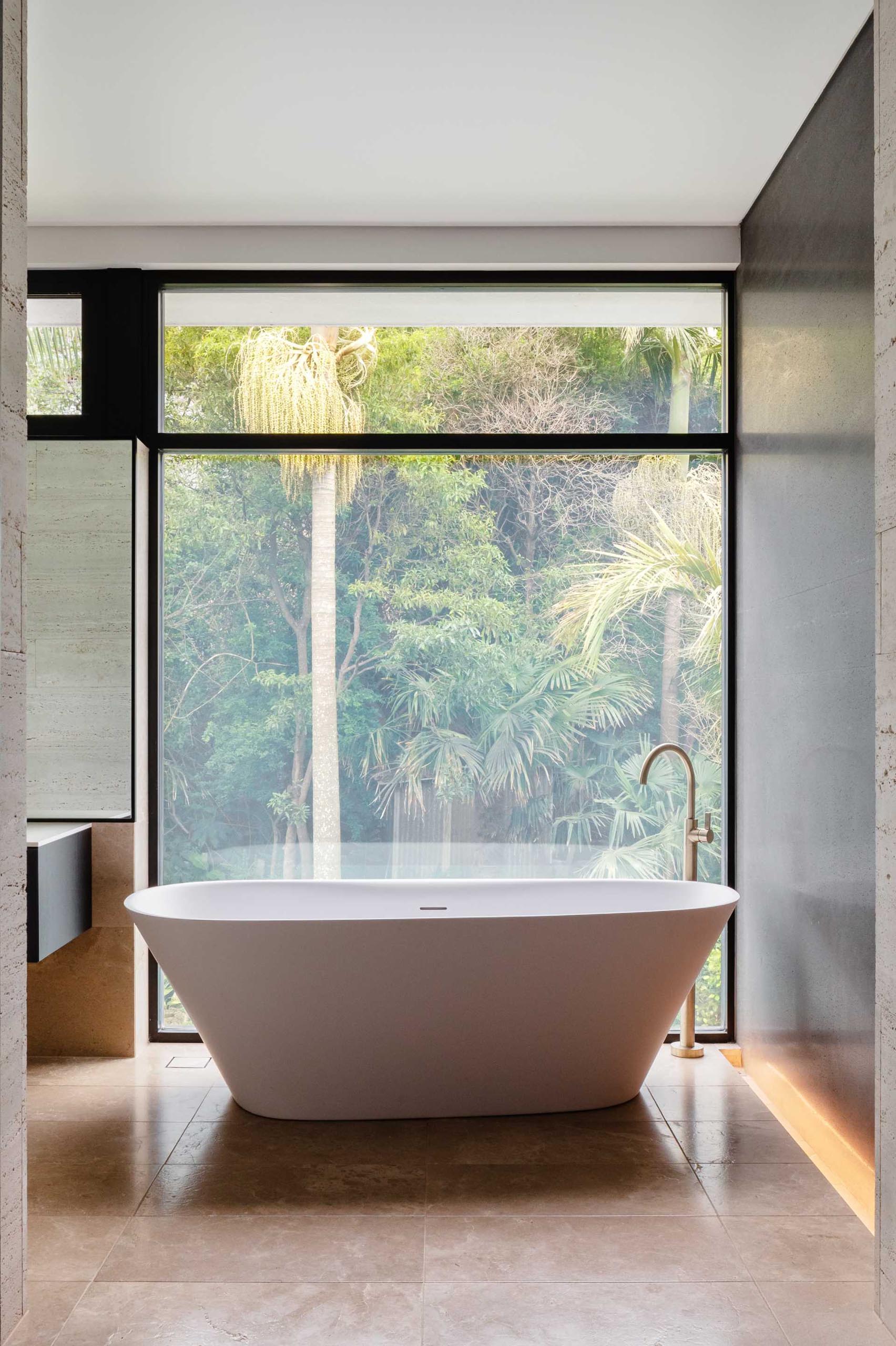 Photography by Katherine Lu | Architecture and Interior Design: Manolev Architects
Source: Contemporist