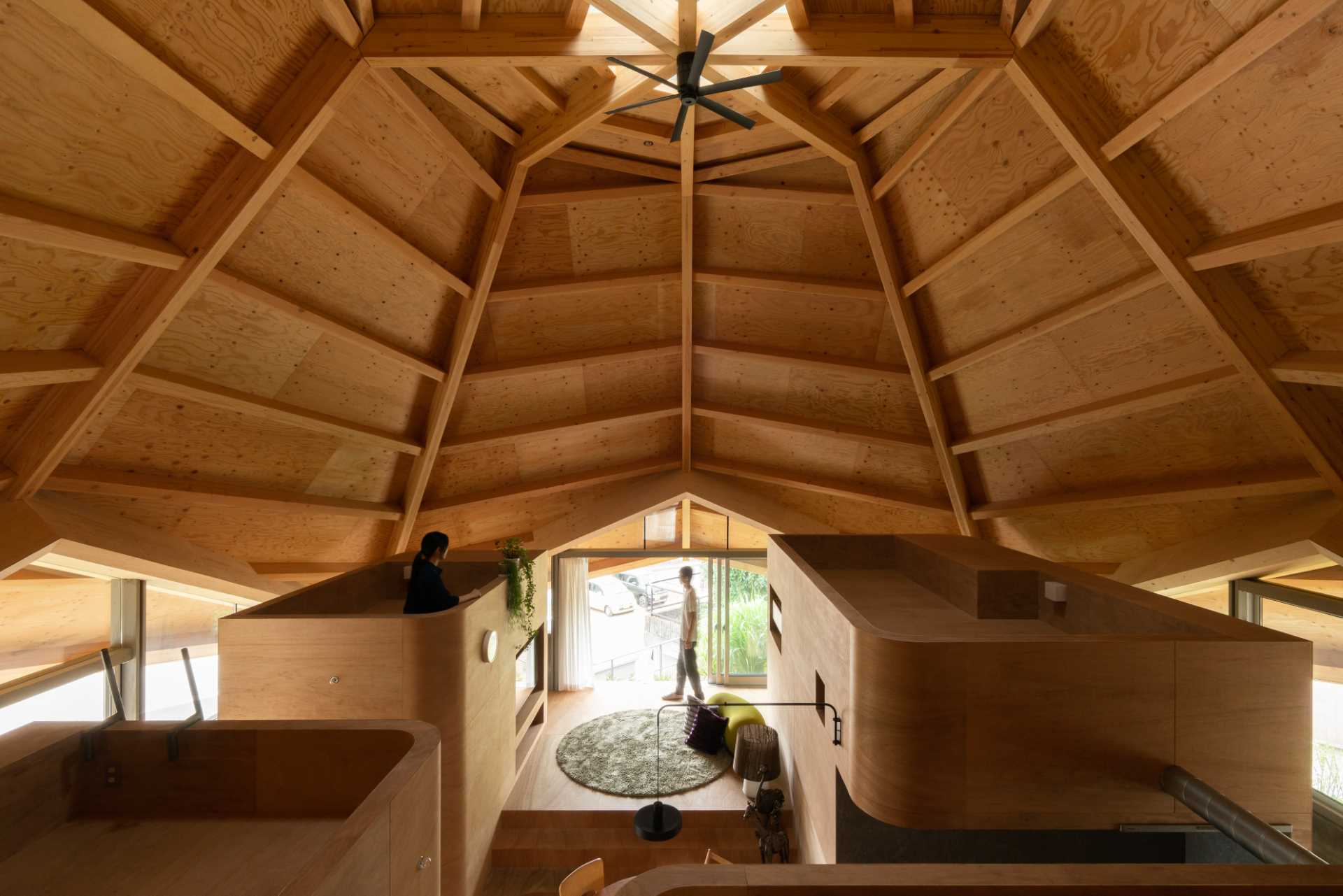 UID Architects has designed a new home in Fukuyama, Japan, with a unique shape inspired by a spiderweb.
The octagonal spiderweb-shaped structure, designed for a family of four, has a slanted 45-degree angled roof, to create an expansive interior with desirable views, ventilation, natural light, and privacy.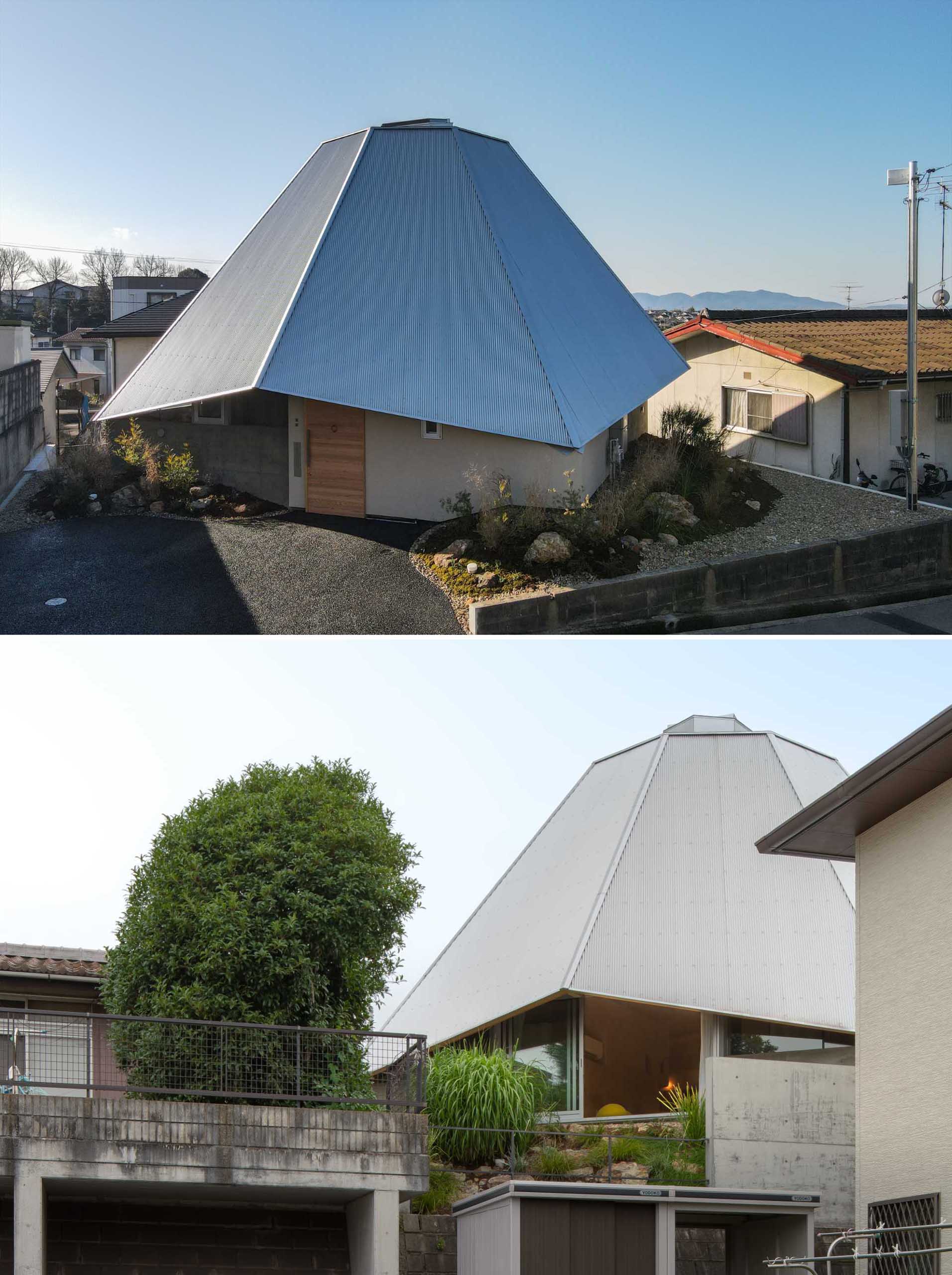 Inside the home, you can see the supporting legs that help to create a centripetal single-room space.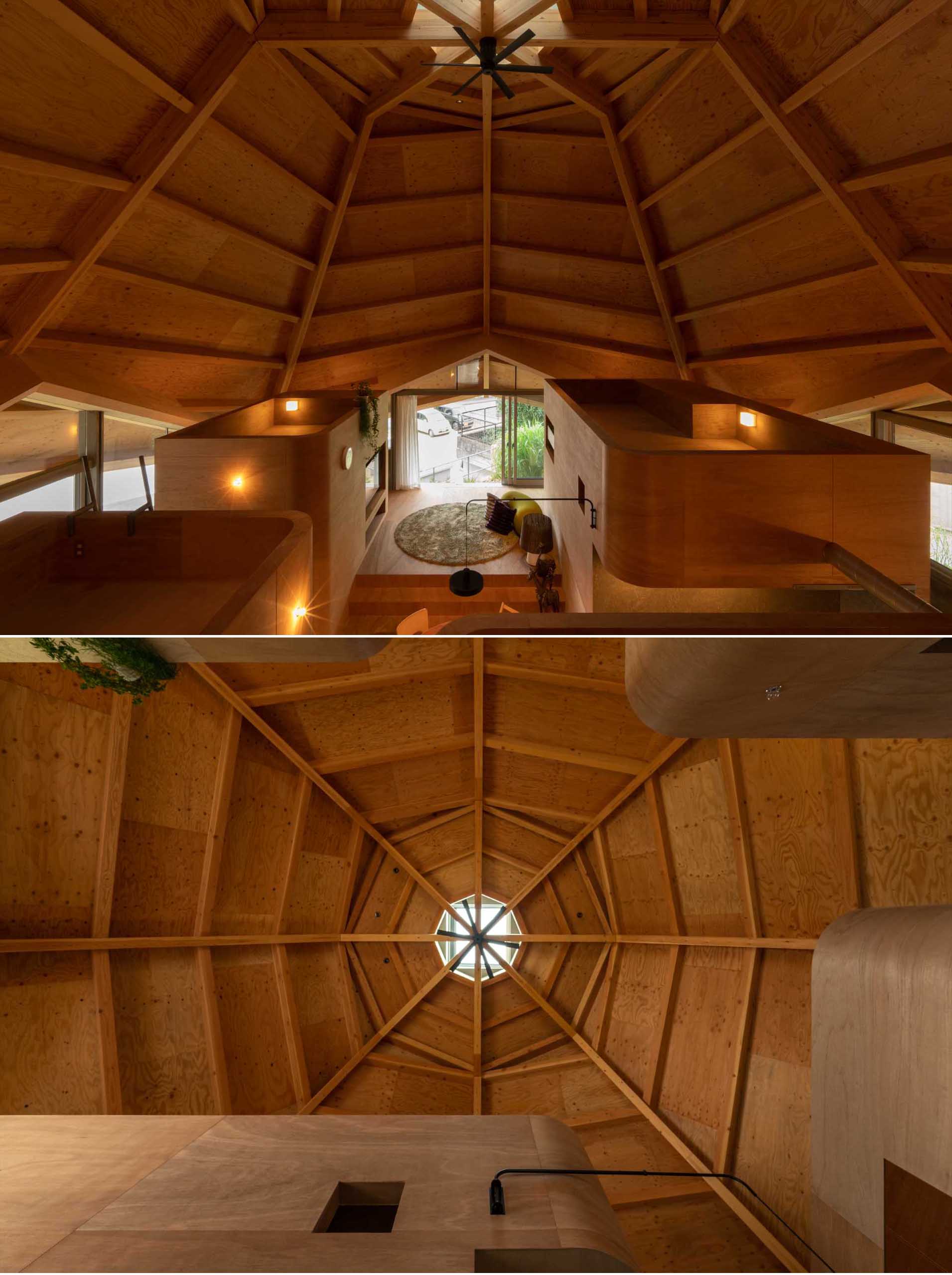 The interior of the home includes 828 square feet (77 sqm) of open space, with four distinct boxes, which are arranged to create a corridor-like area that functions as the family room and living space.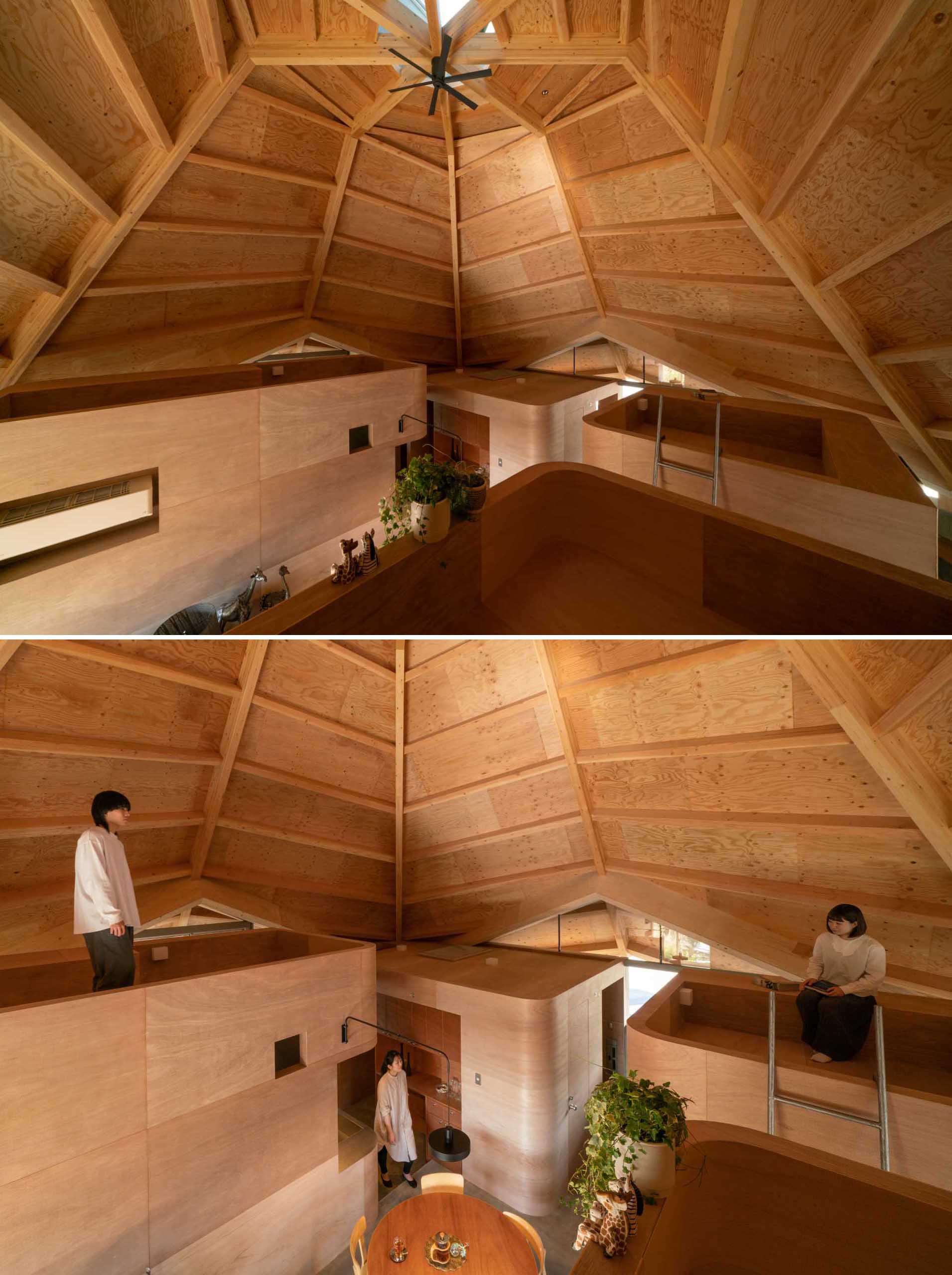 Since no structure defines a given area as a room, the areas and patterns within the space will likely change over time as the children grow and with other changes in family life.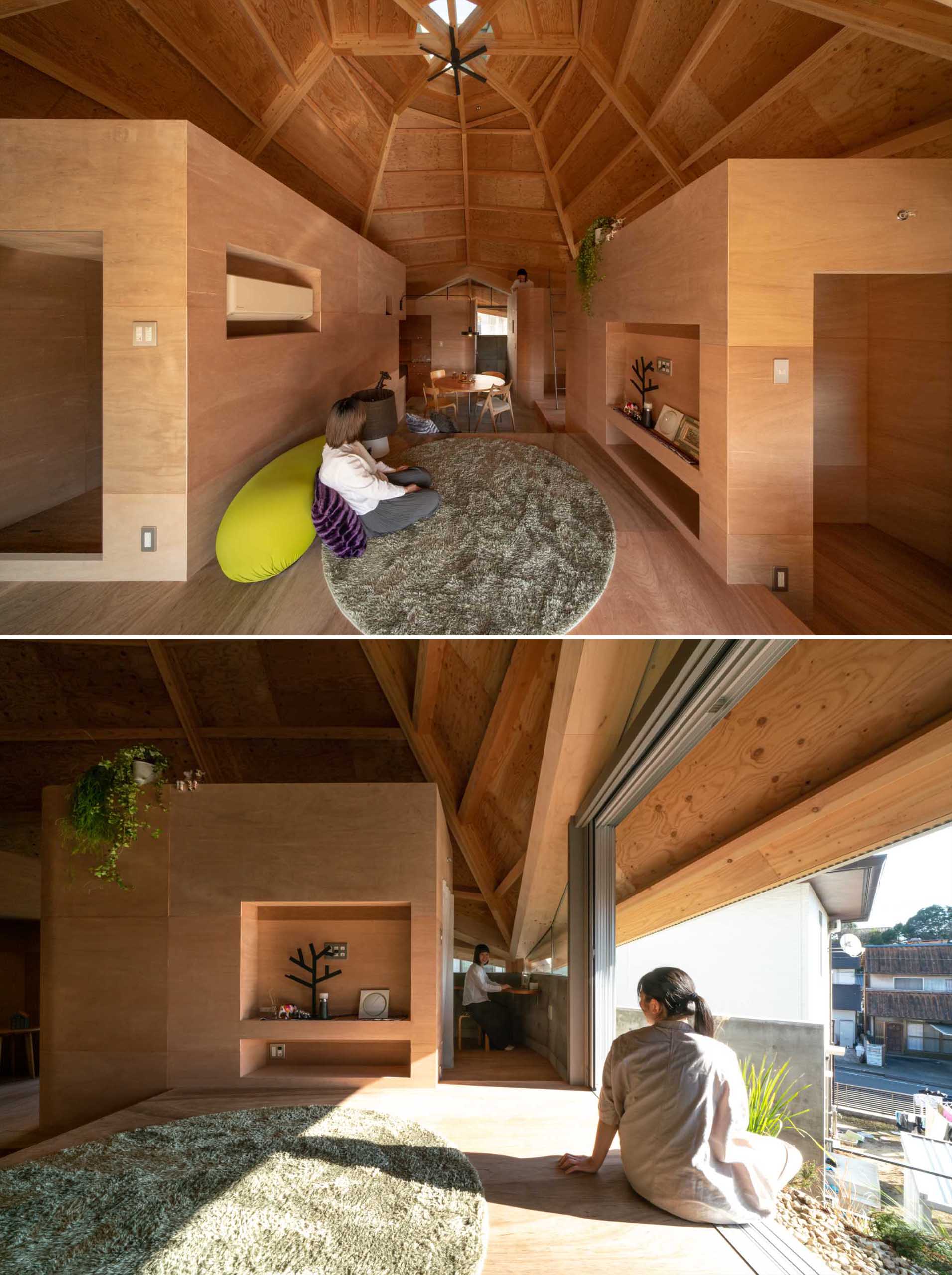 Built-in elements, such as the desk and a raised seating platform, create separate spaces that fit the oddly shaped home.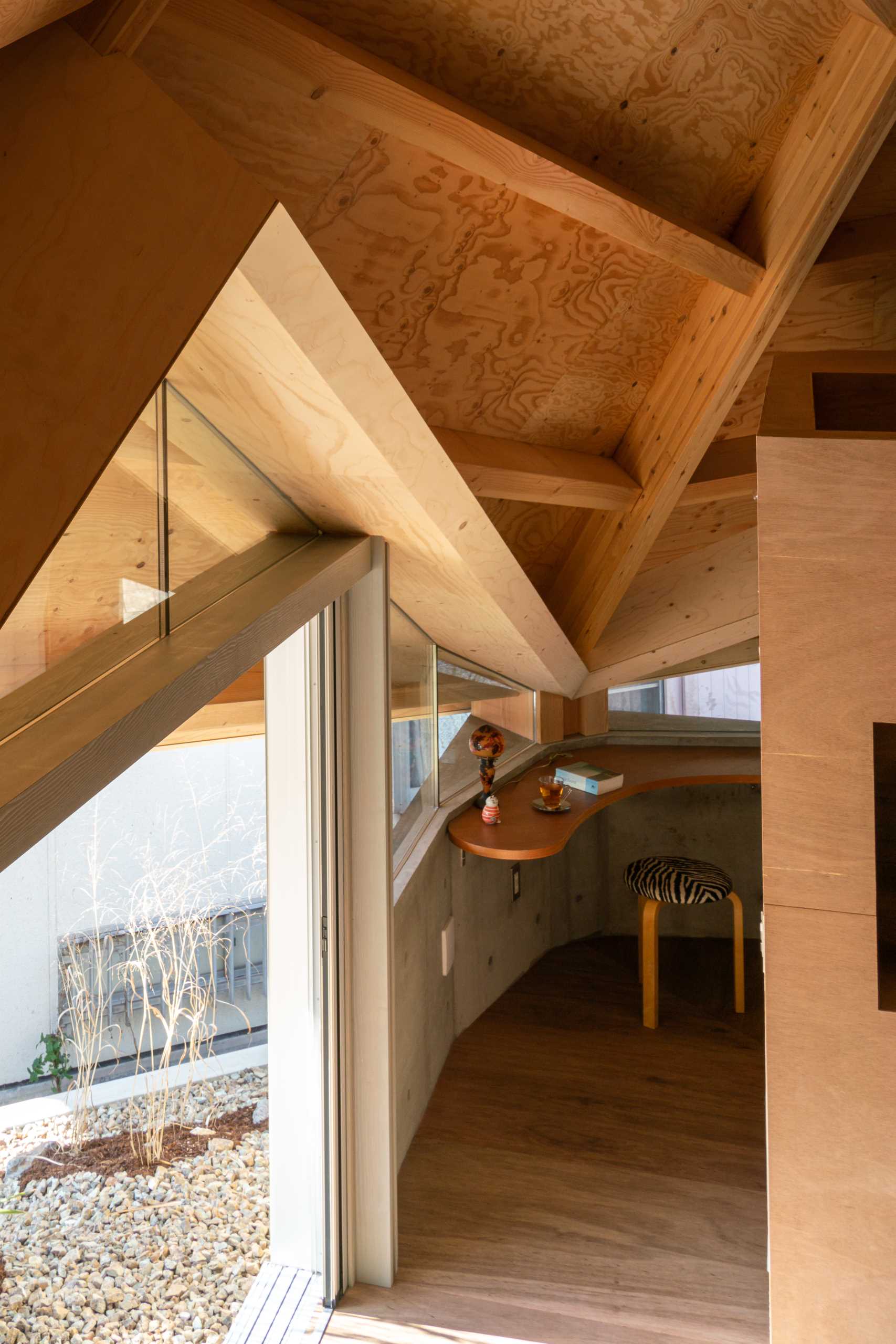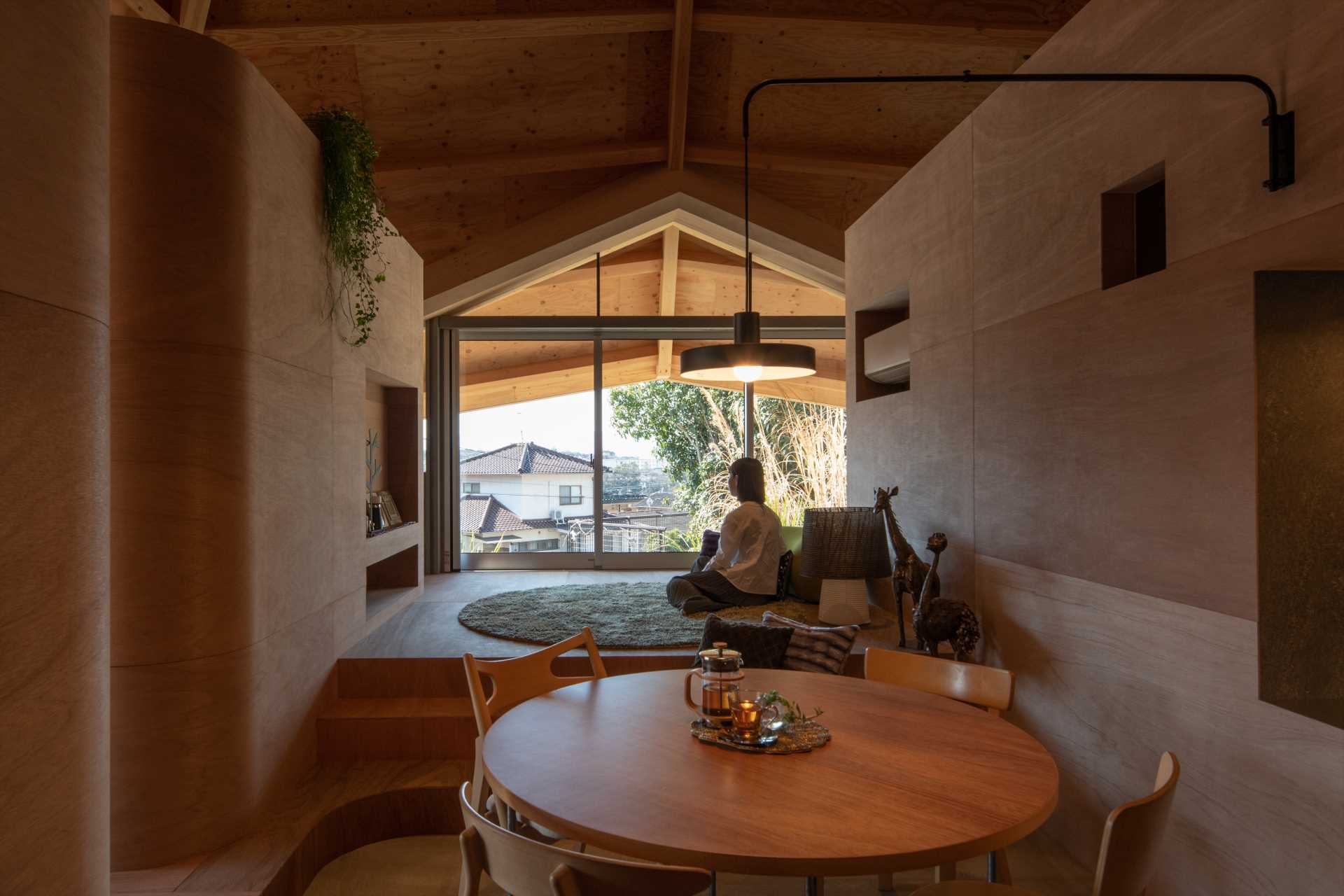 The open dining room is positioned beneath the center of the "spiderweb", while boxes feature curved corners, softening the interior.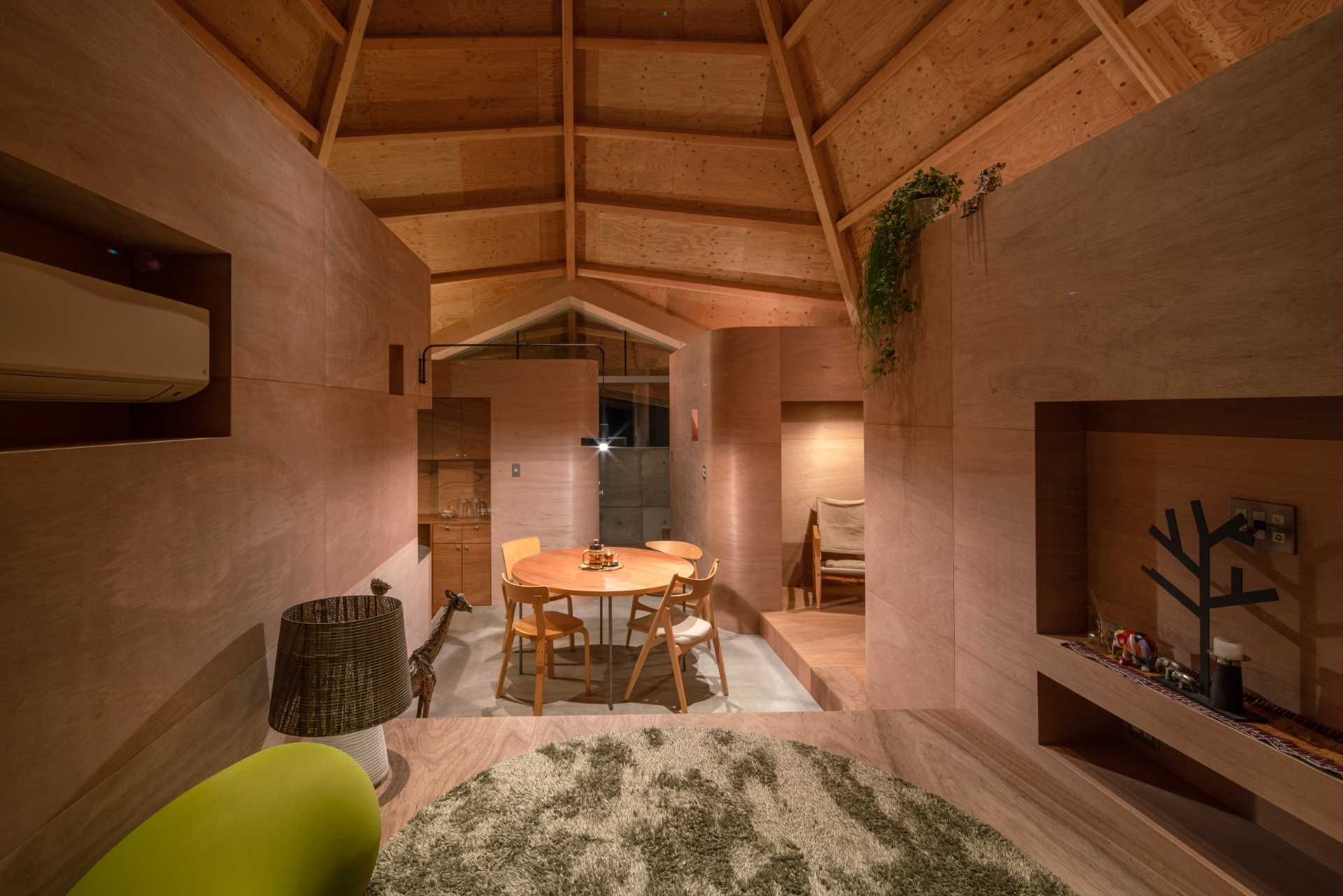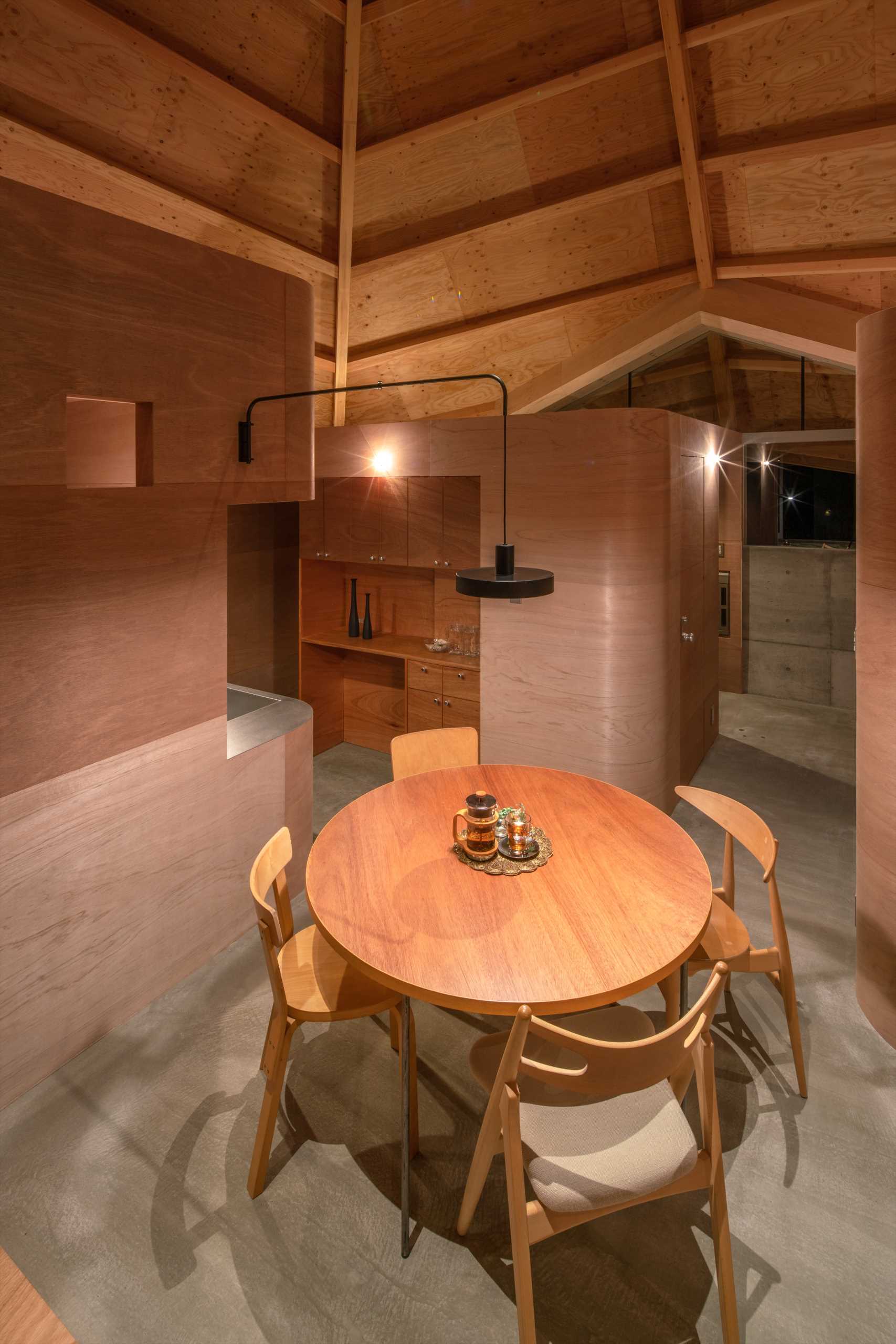 The small kitchen is located adjacent to the dining area and showcases a different wood to the rest of the home.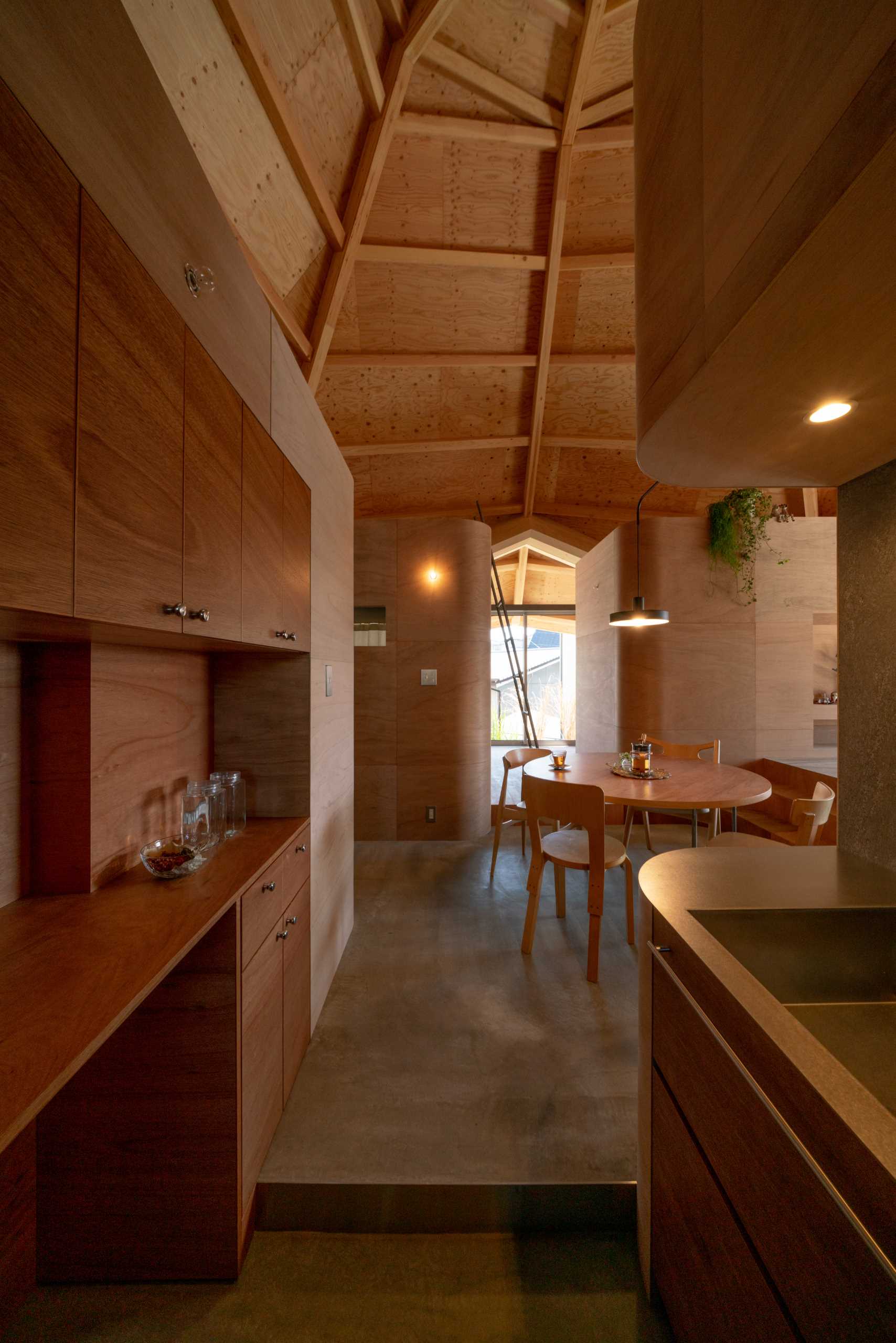 Here's a look at the model, diagrams, and floor plan of the home.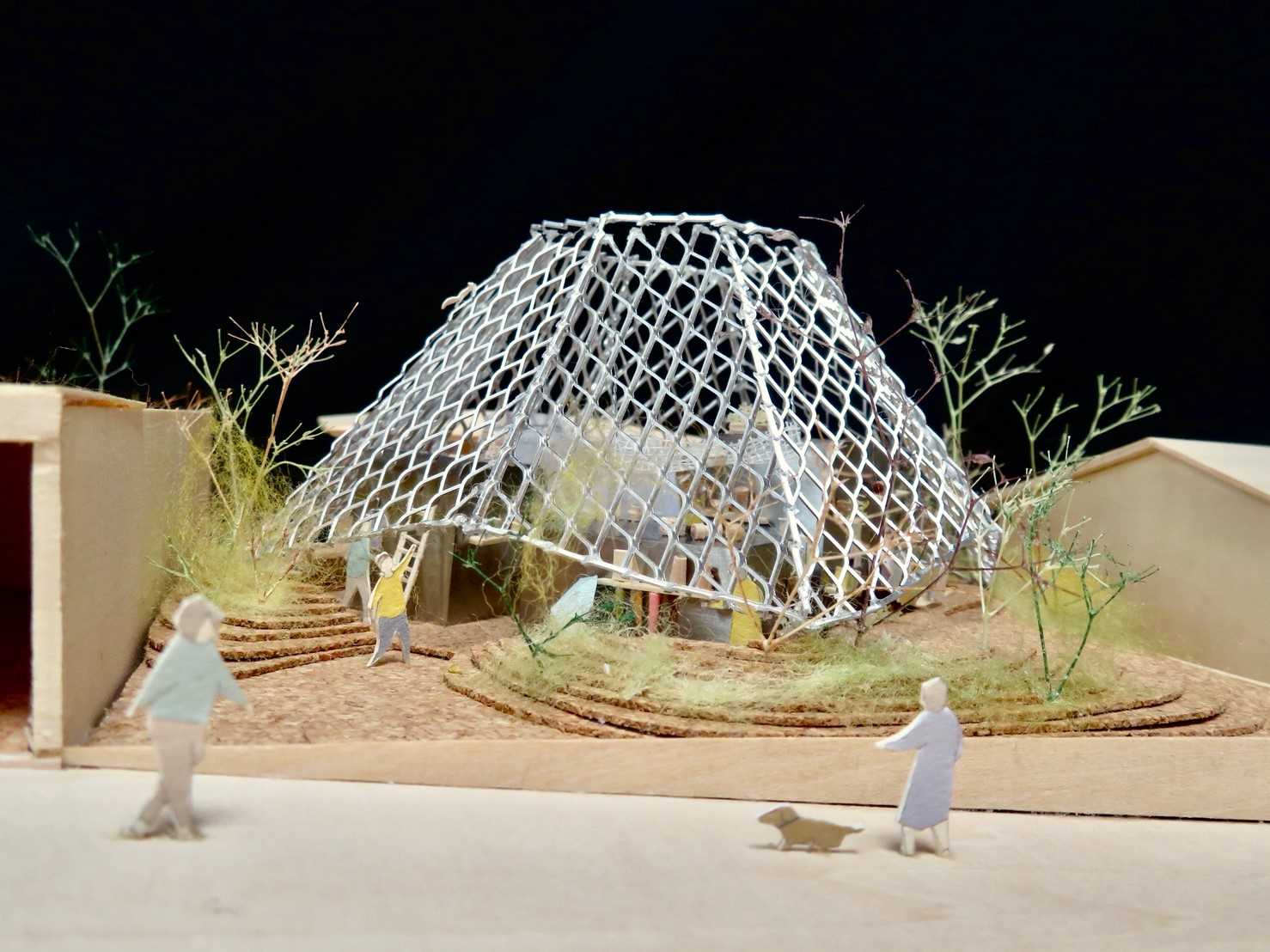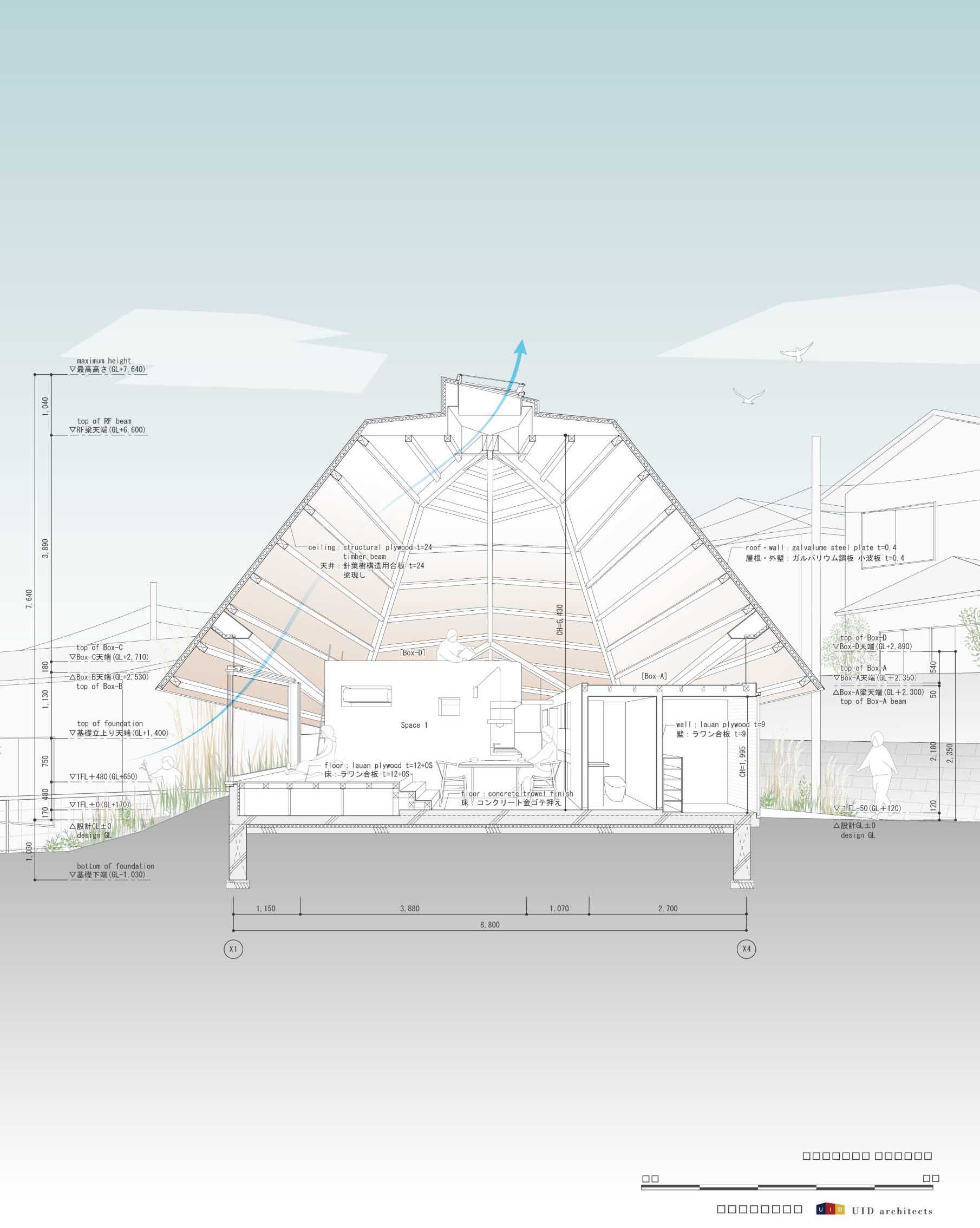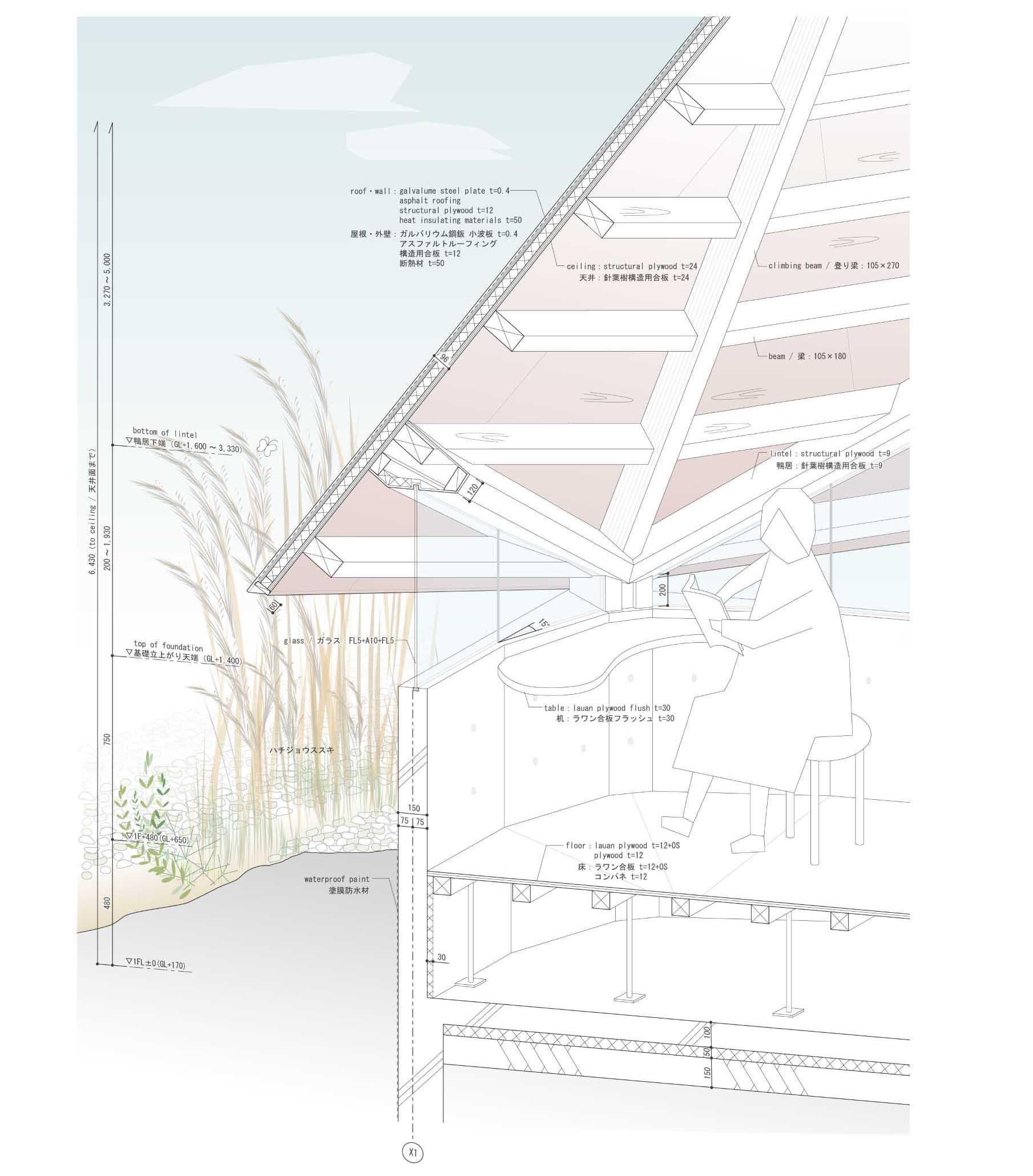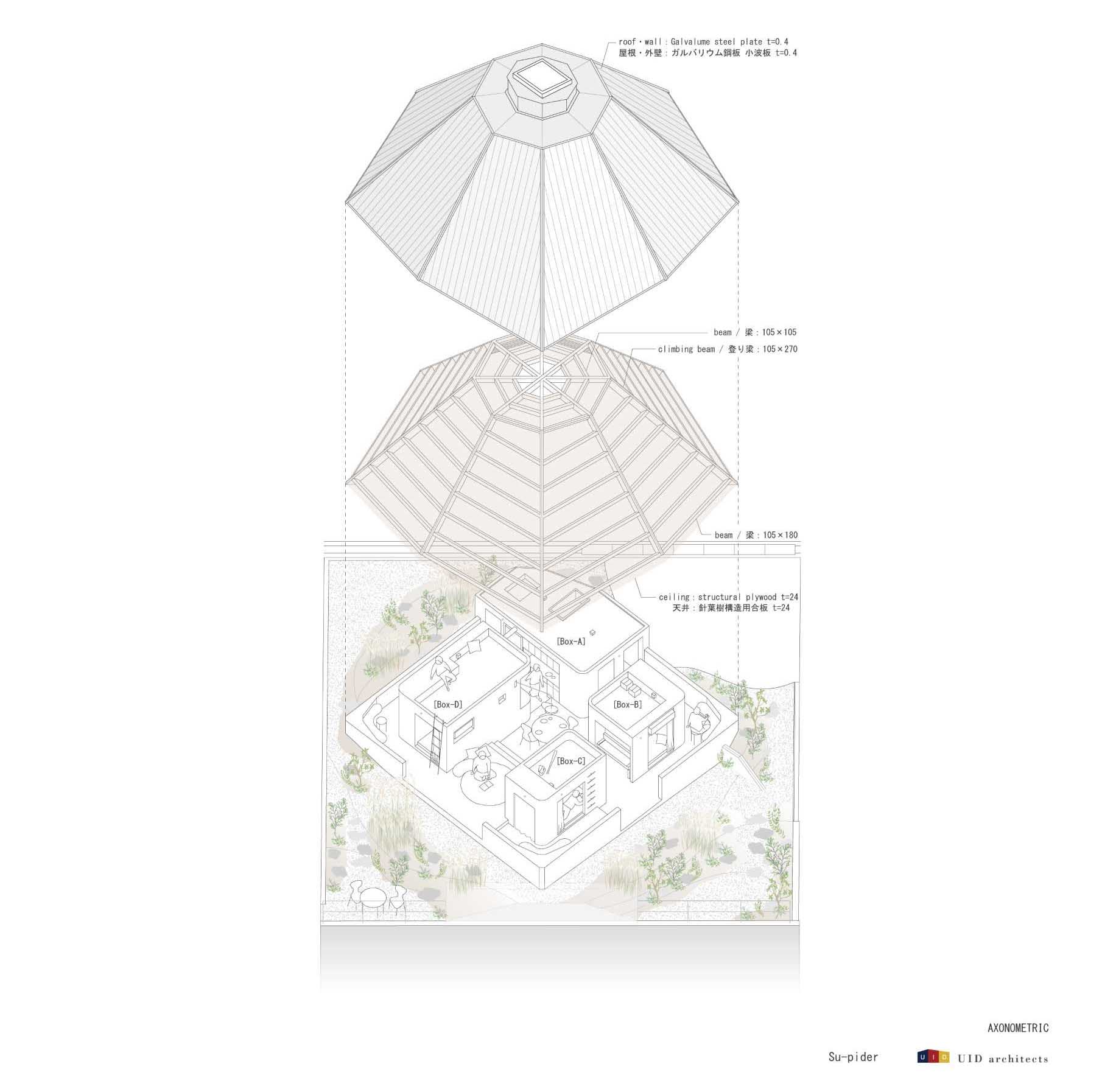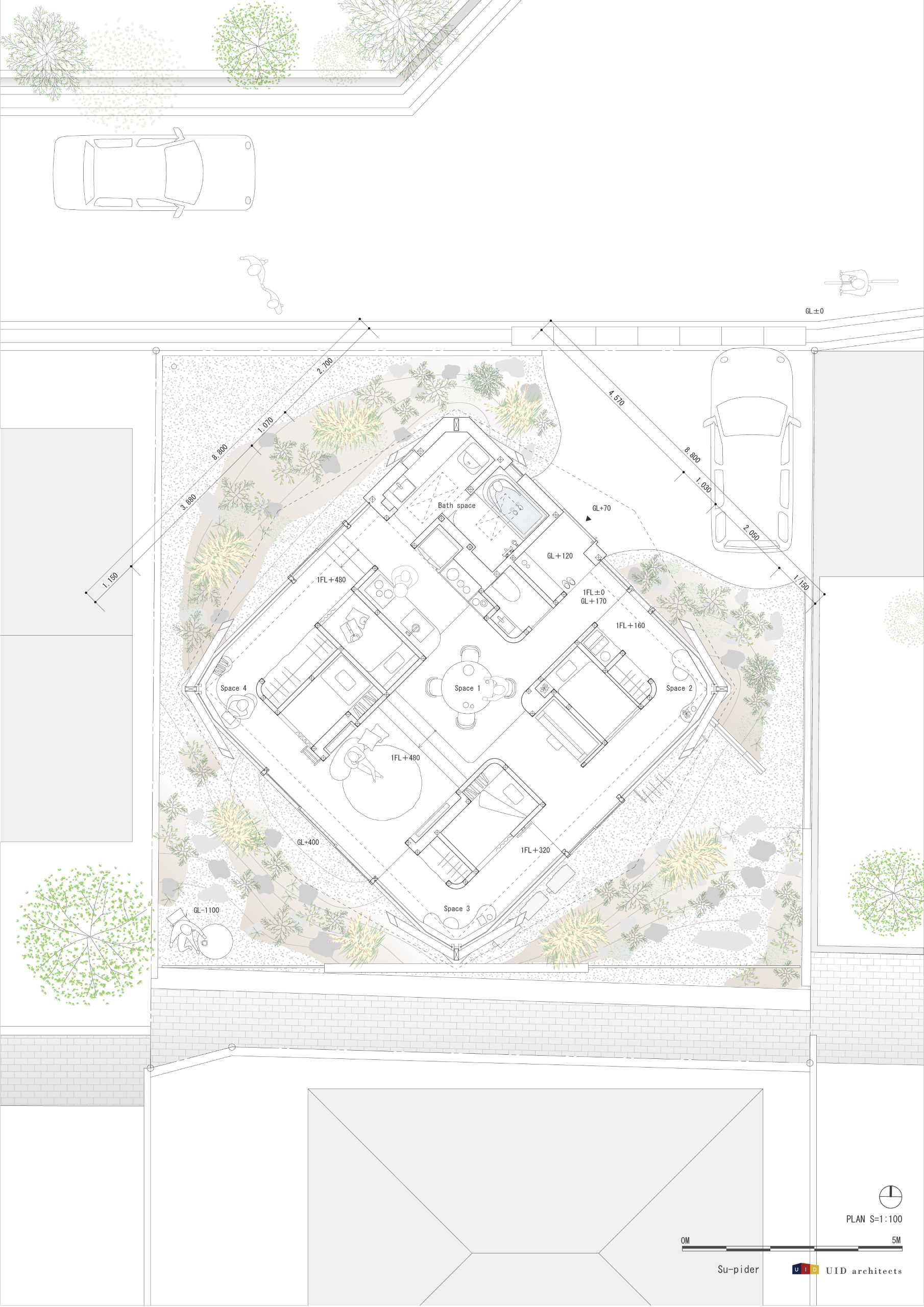 Photography by Kazunori Fujimoto
Source: Contemporist