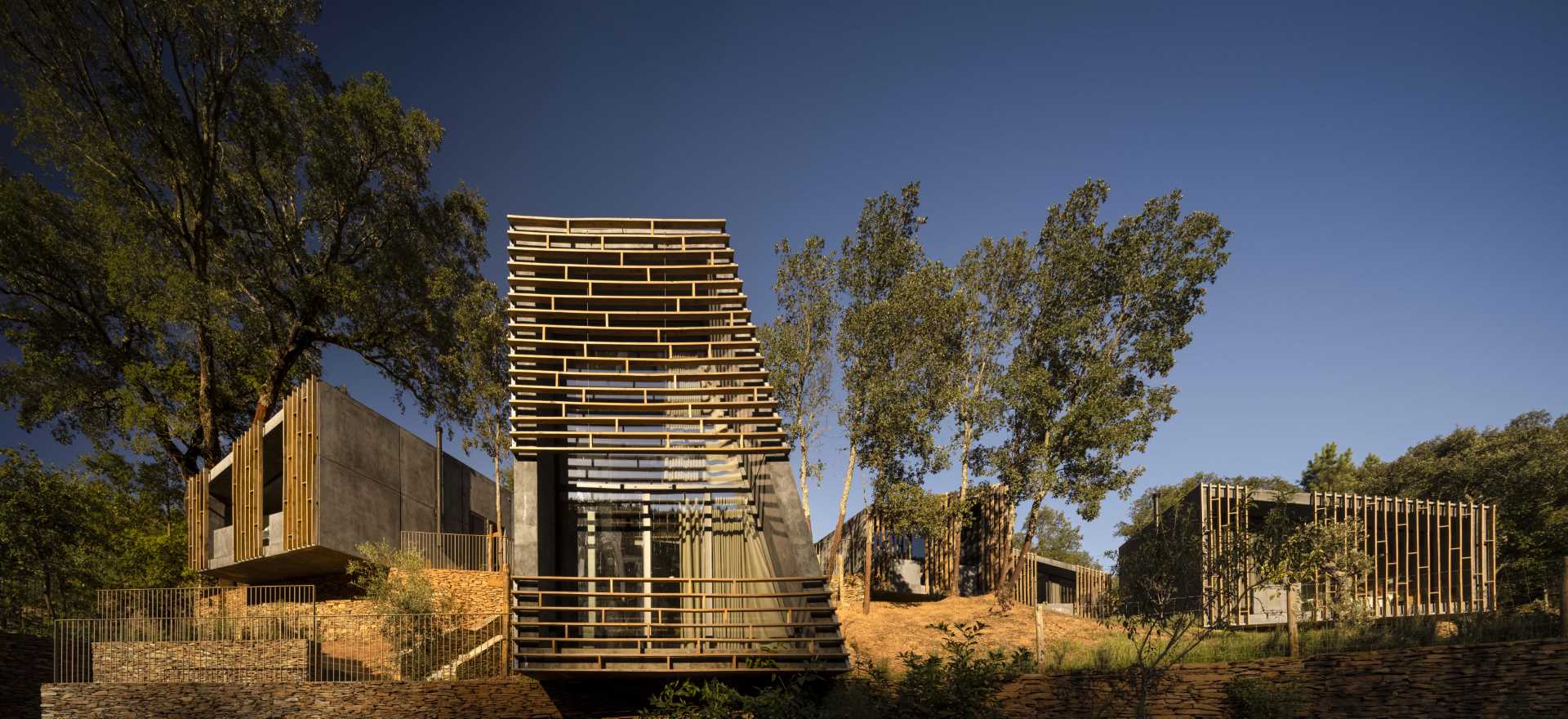 Architectural studio SUMMARY, has sent us photos of their latest project, a collection of 11 modern cabins in the forest near Janarde, Portugal.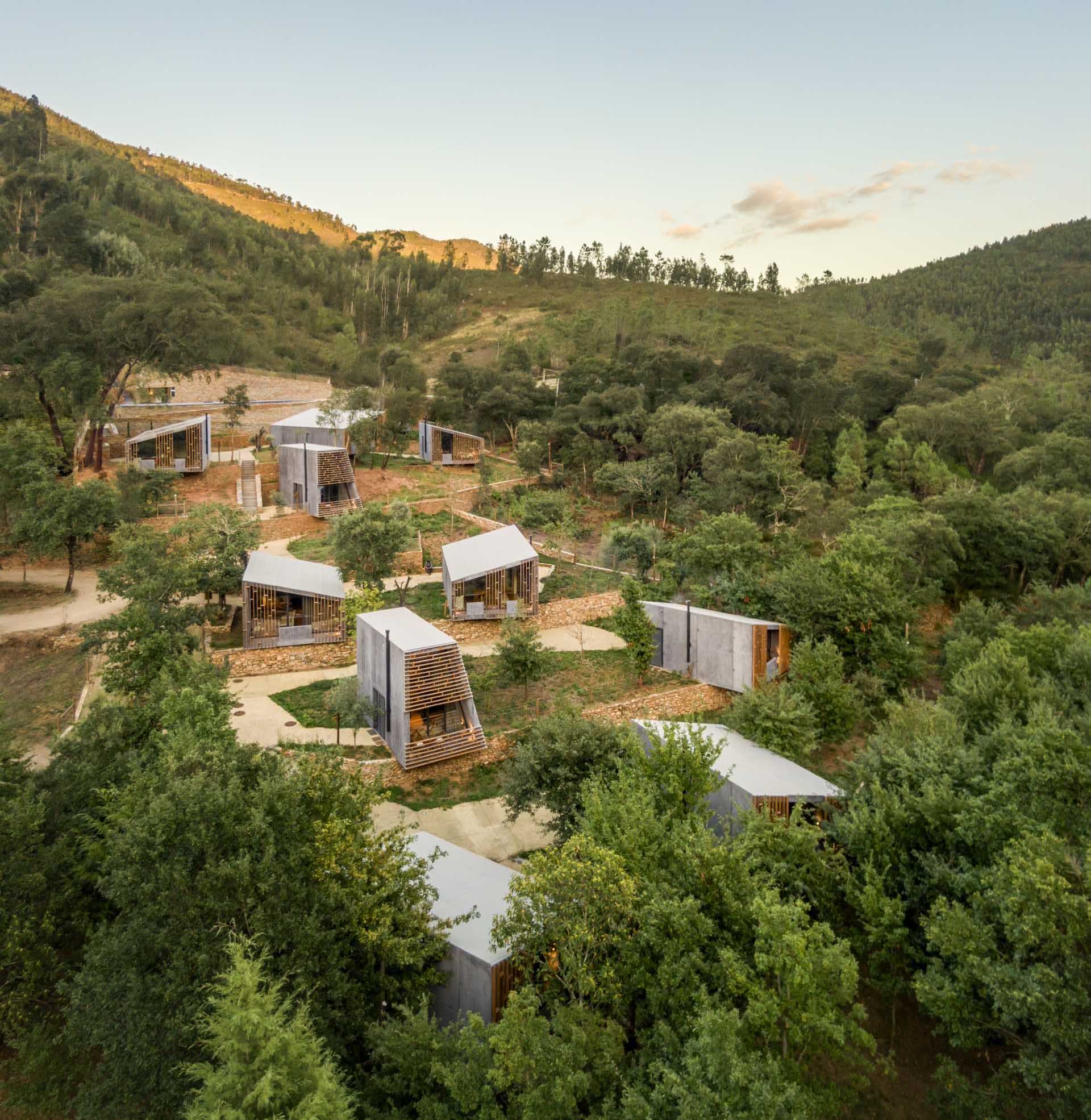 Located in a remote area, the cabins, which act as tourist accommodation, have been designed as small houses and not just rooms, so that the owner can rent out the complex year round and not just during the vacation period.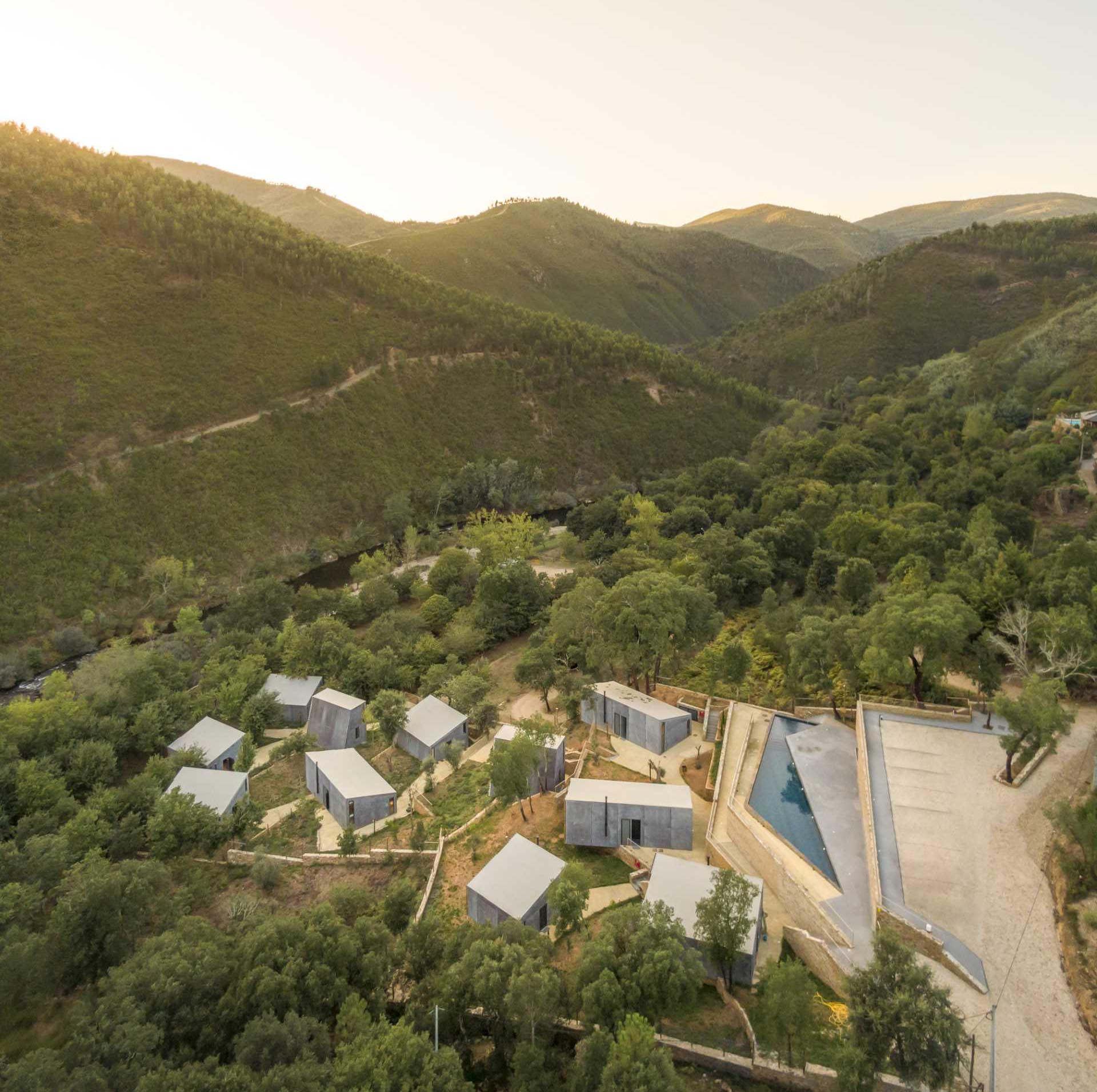 The project comprises eleven small cabins, including four different designs, ranging from 301sqft to 624sqft (28sqm to 58sqm).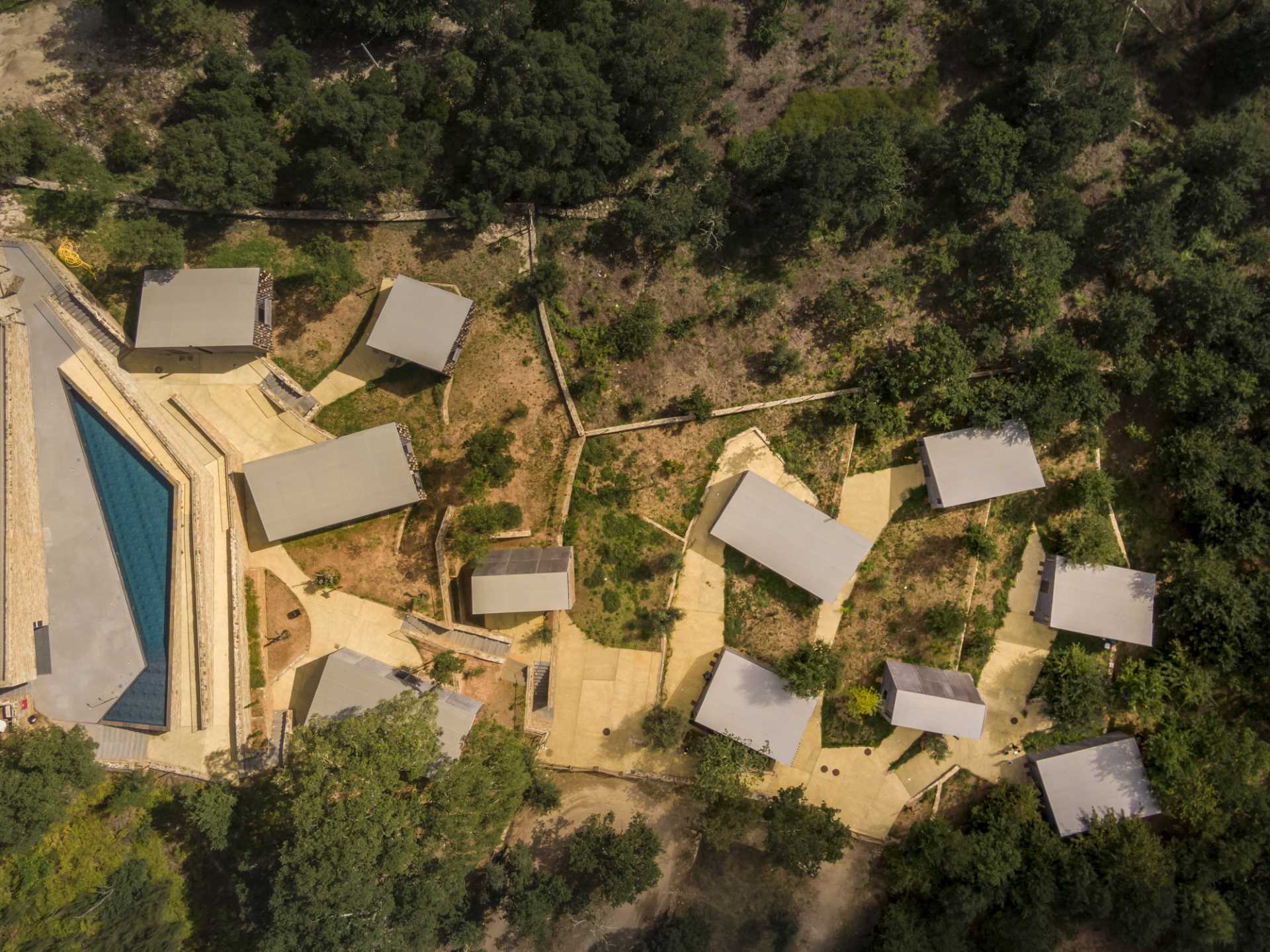 The cabins are distributed throughout the property and have altered the terrain as little as possible. Old stone walls and the existing trees were preserved, with the houses carefully placed around them.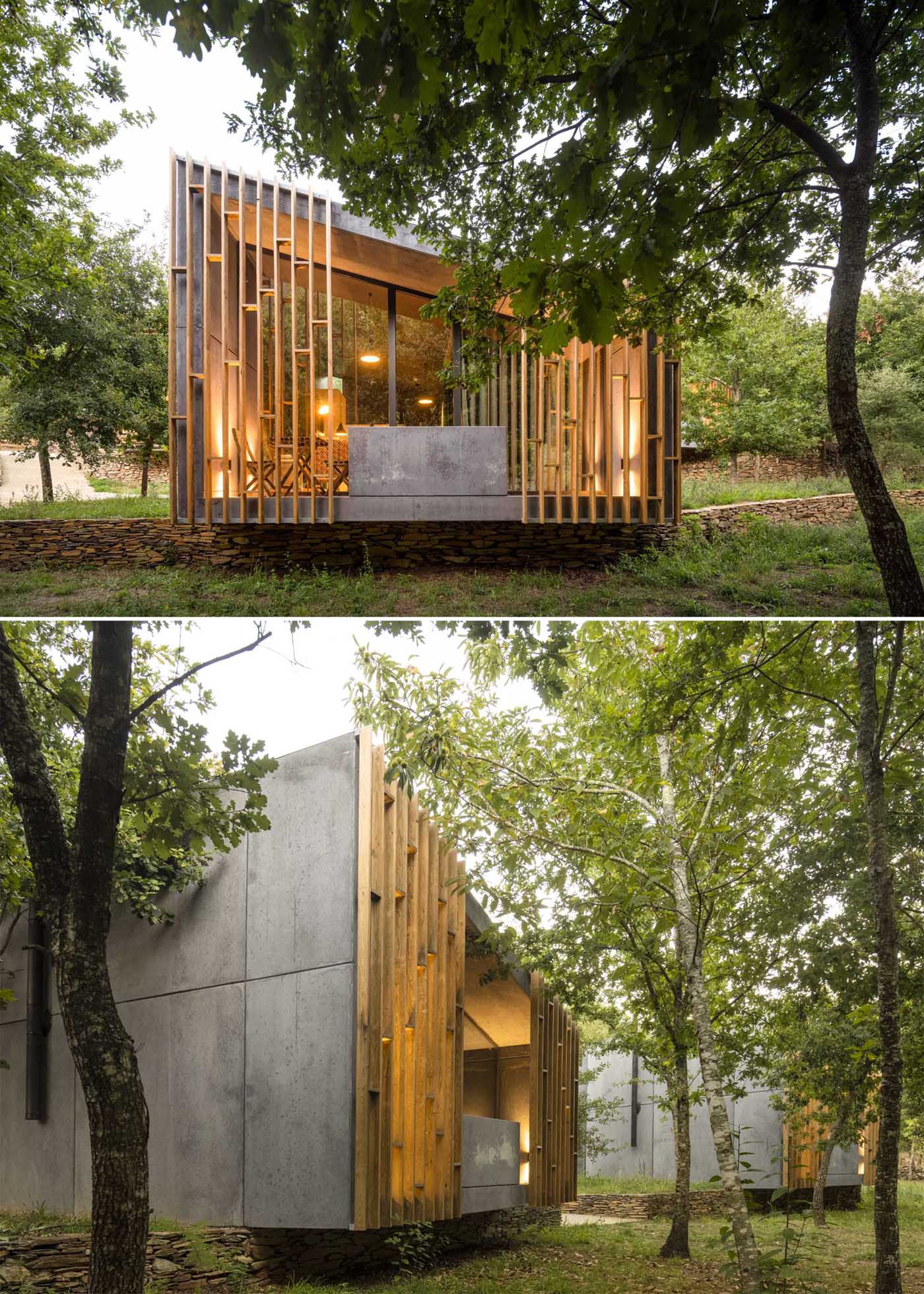 The little houses also have different orientations, allowing the views of the forest and river from each cabin not to be blocked.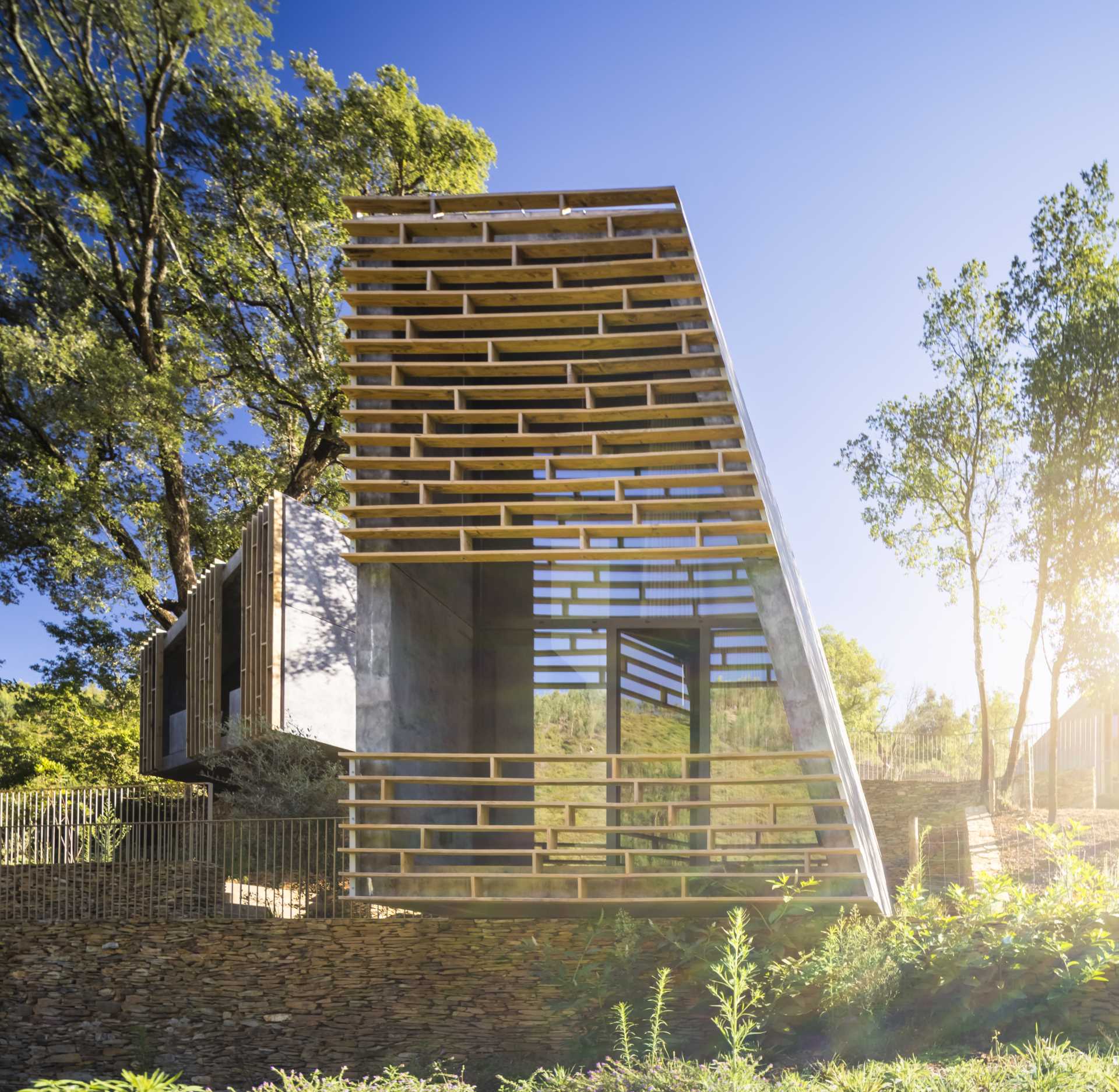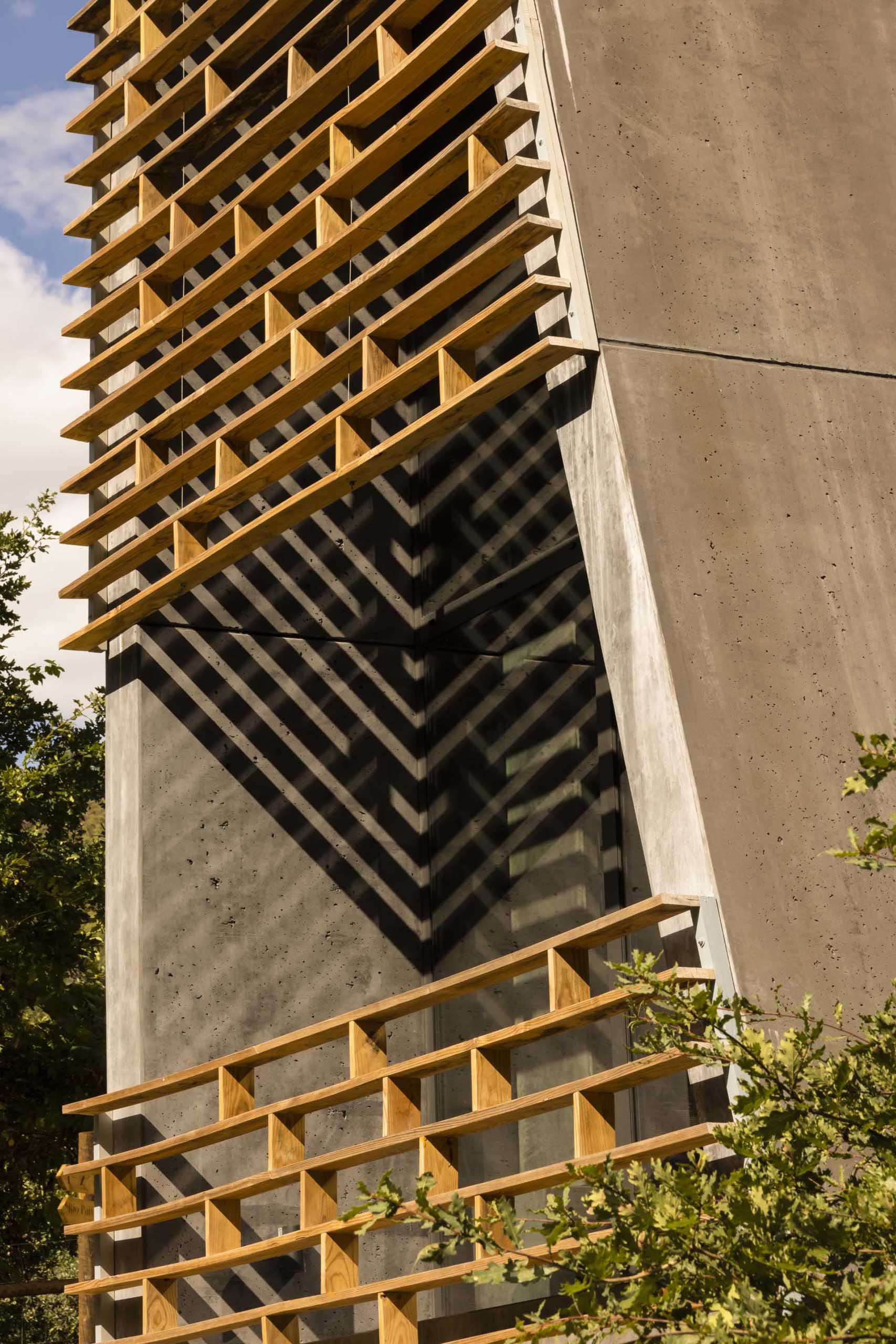 Each home is made from raw concrete, while the vertical wood slats introduce some privacy, cast shade, and filter the views.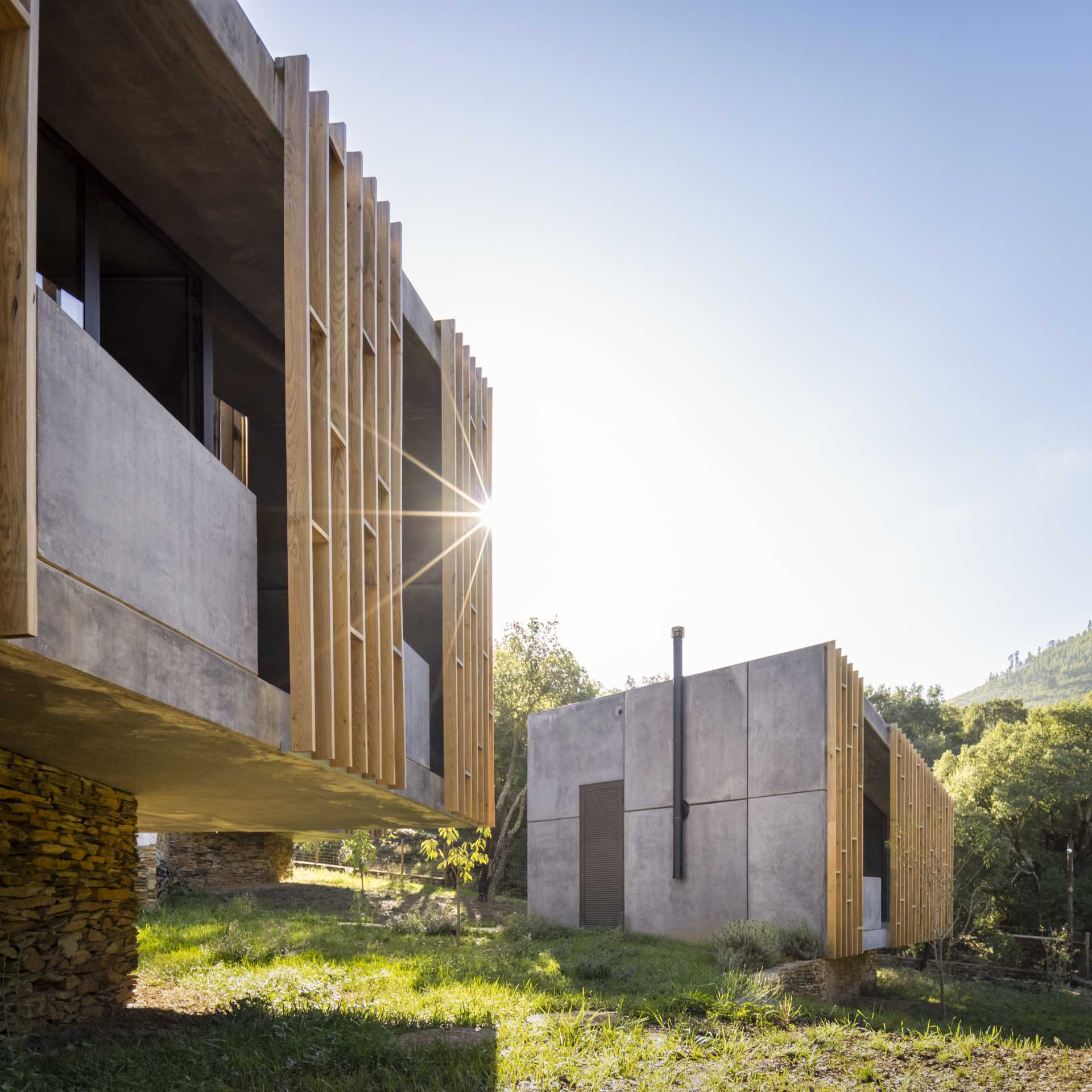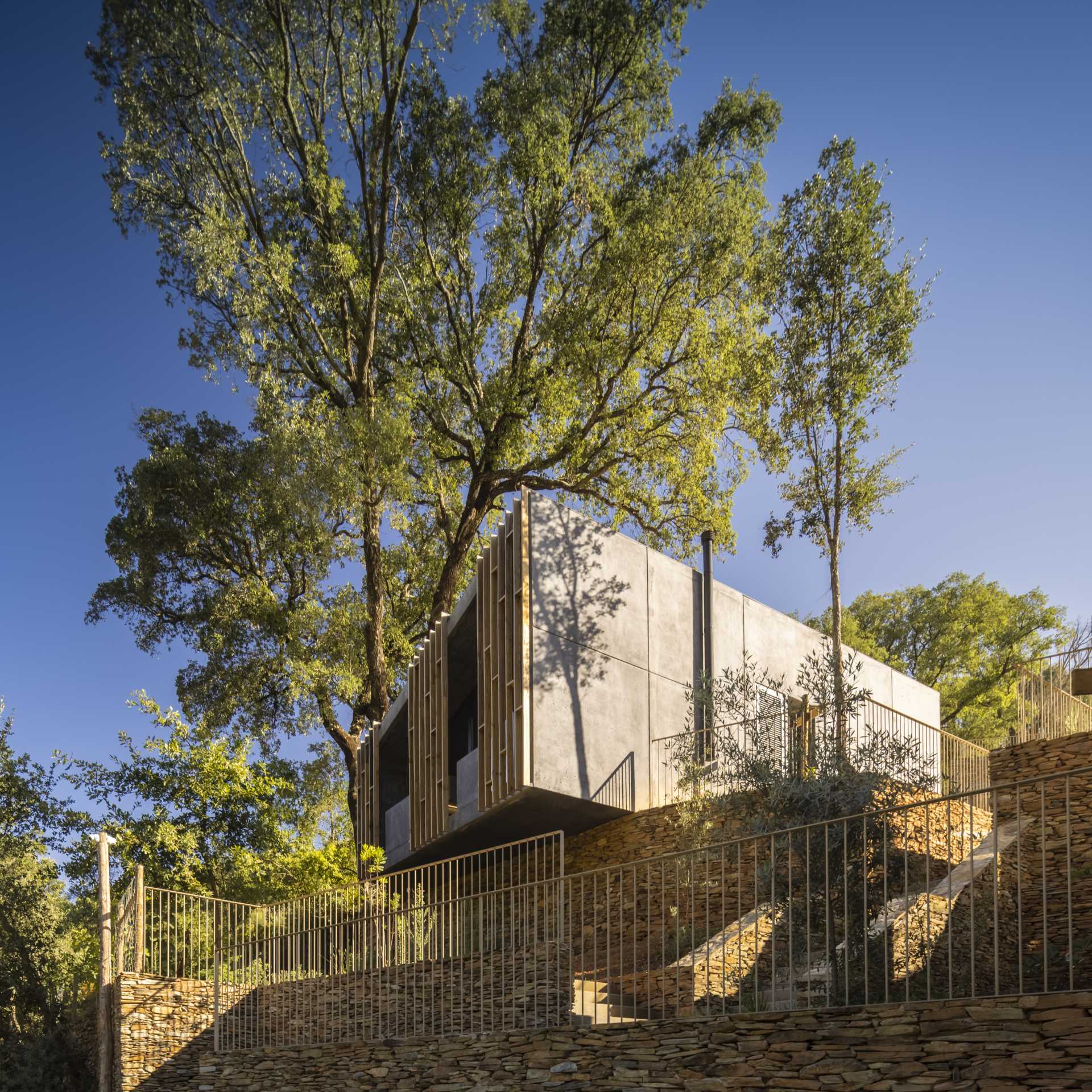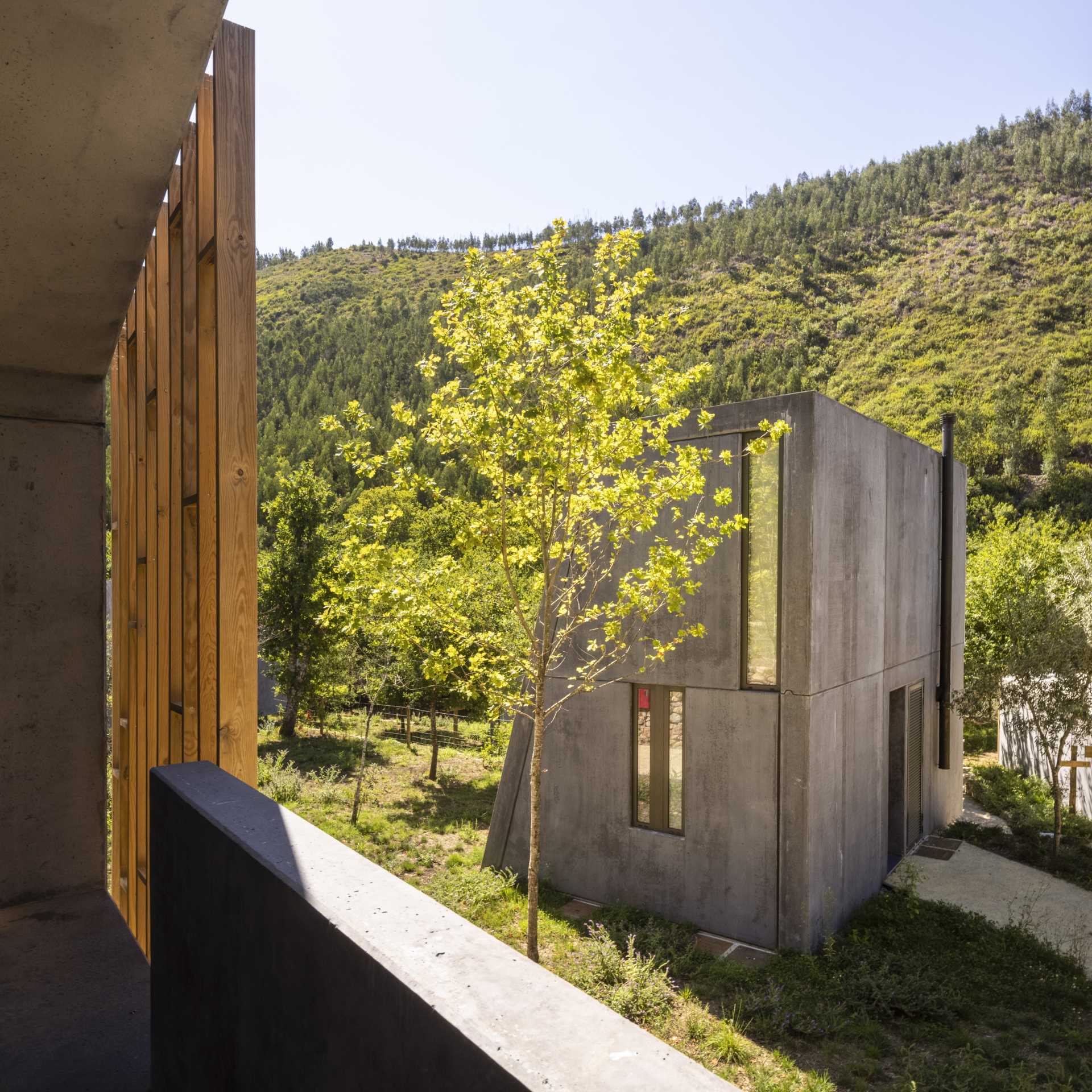 Inside, there are minimal furnishings and wood floors, as well as a living room, dining area, kitchen, bedrooms, and bathrooms.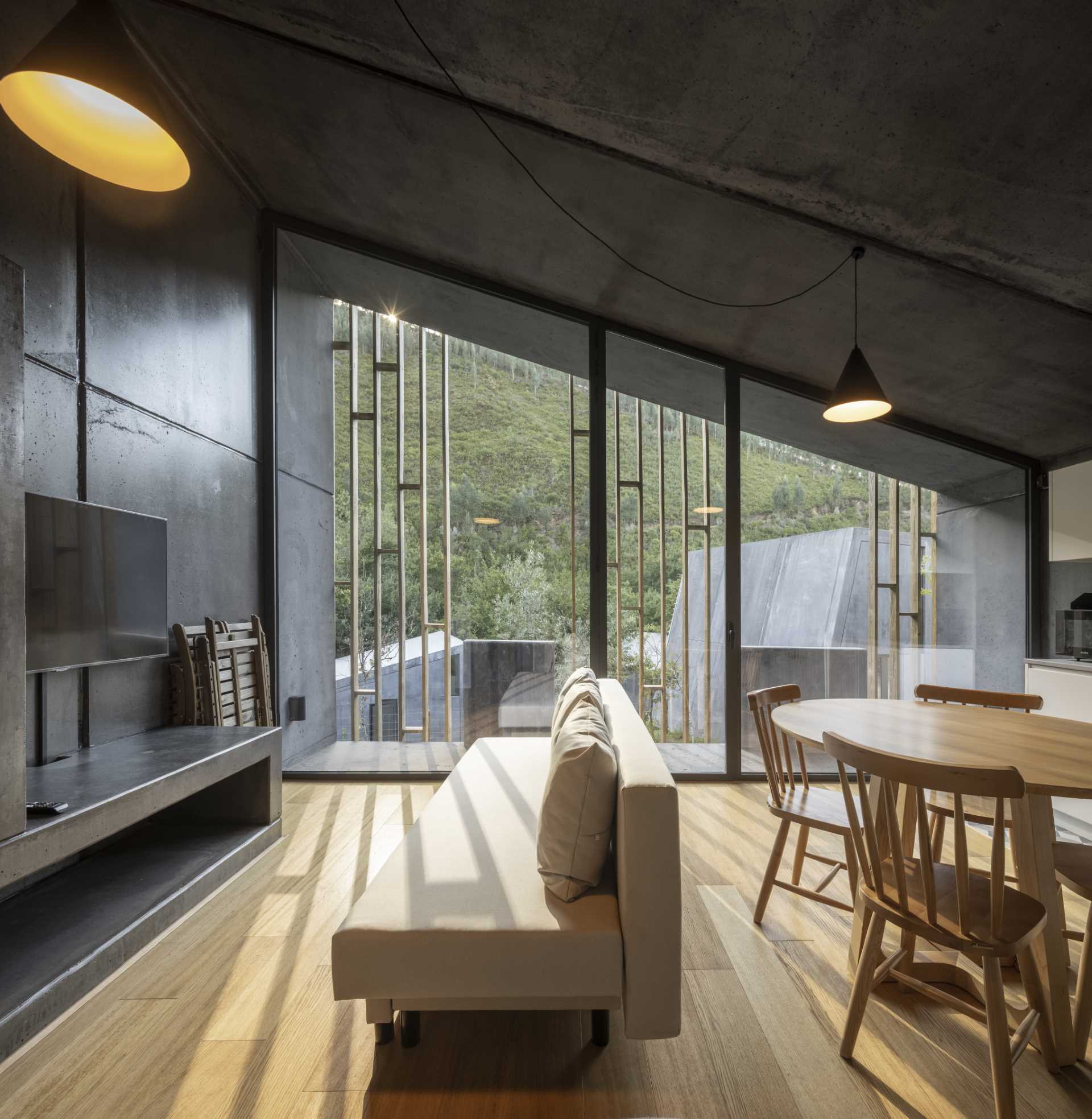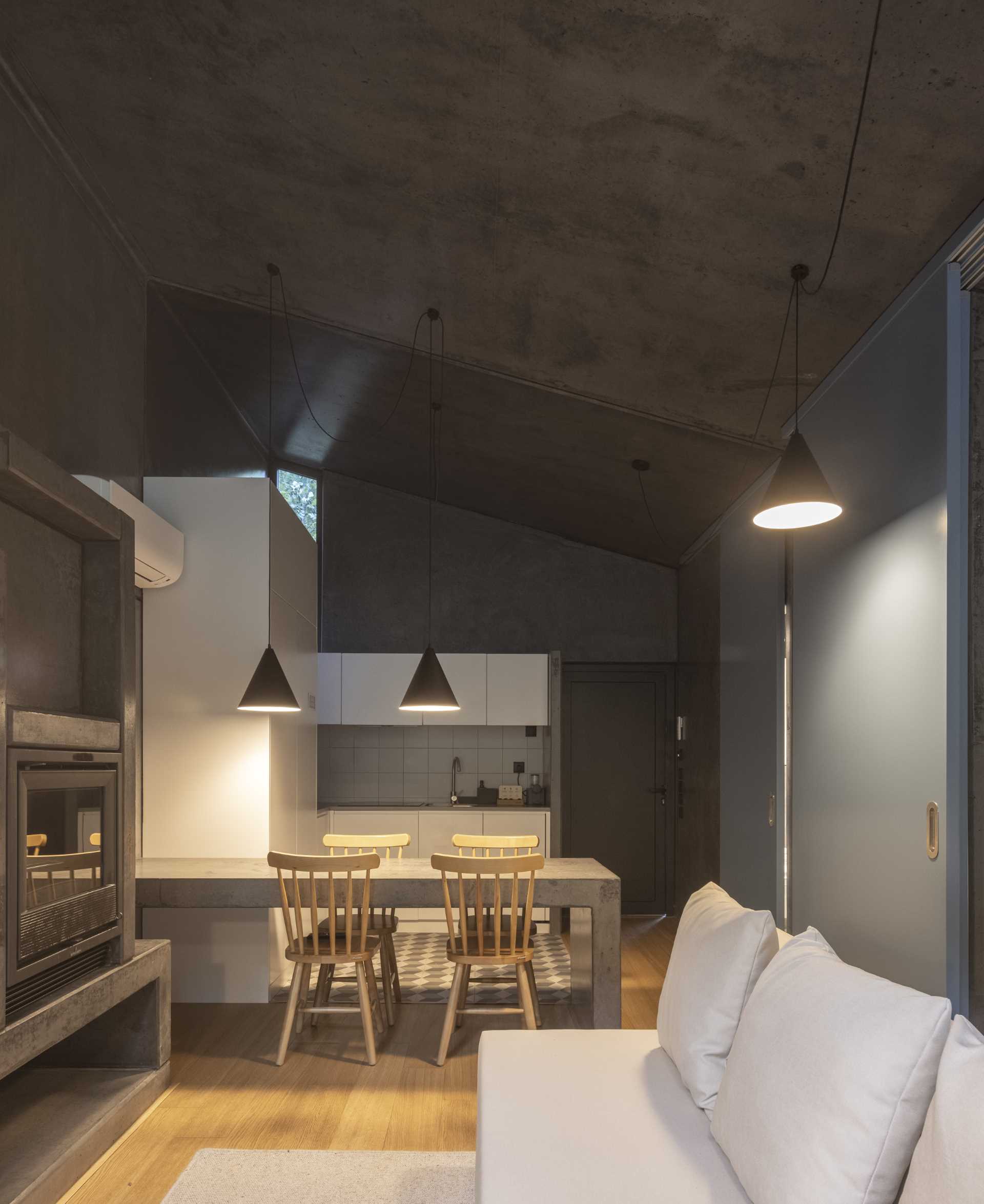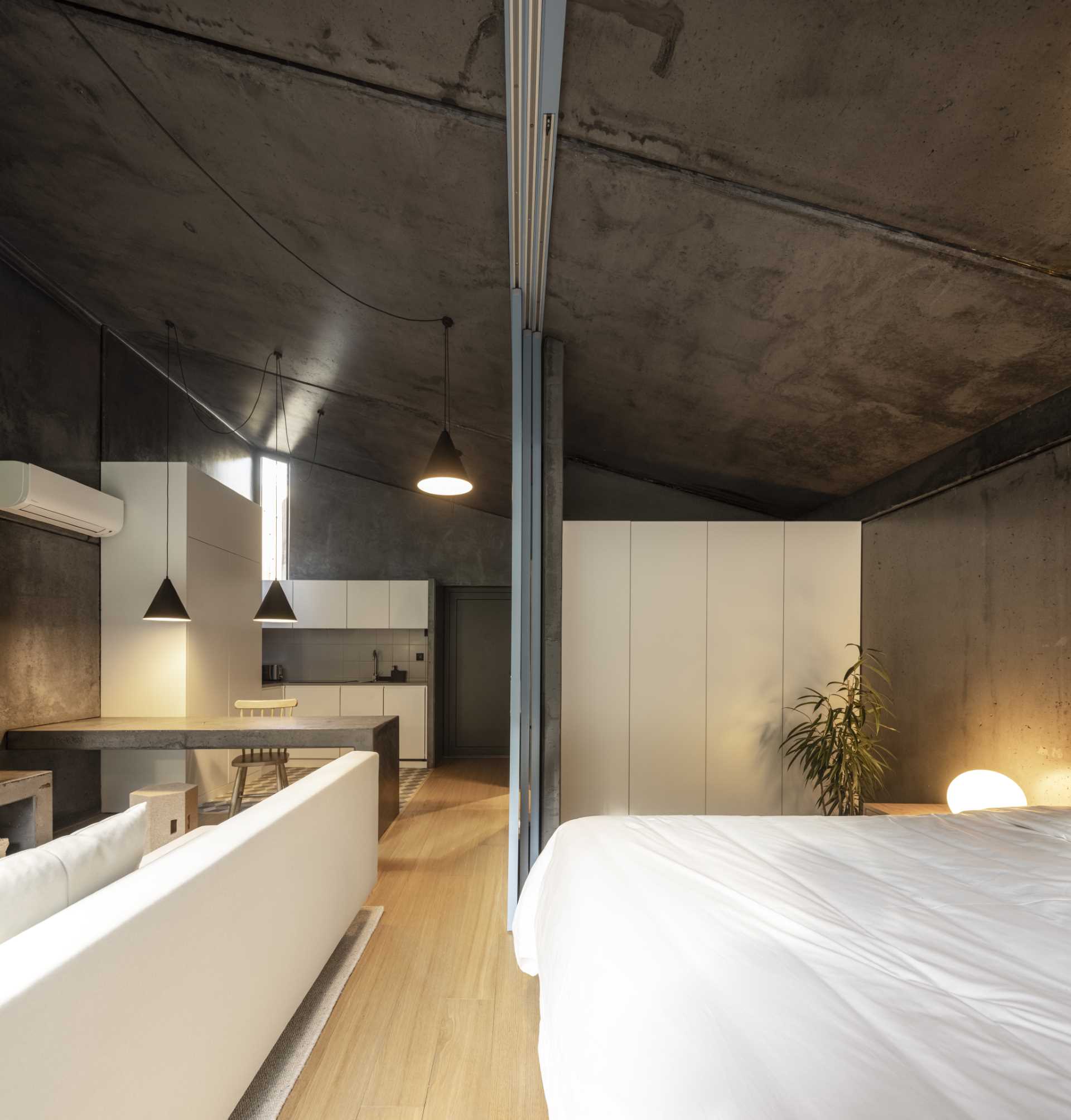 The property also includes a swimming pool that overlooks the cabins.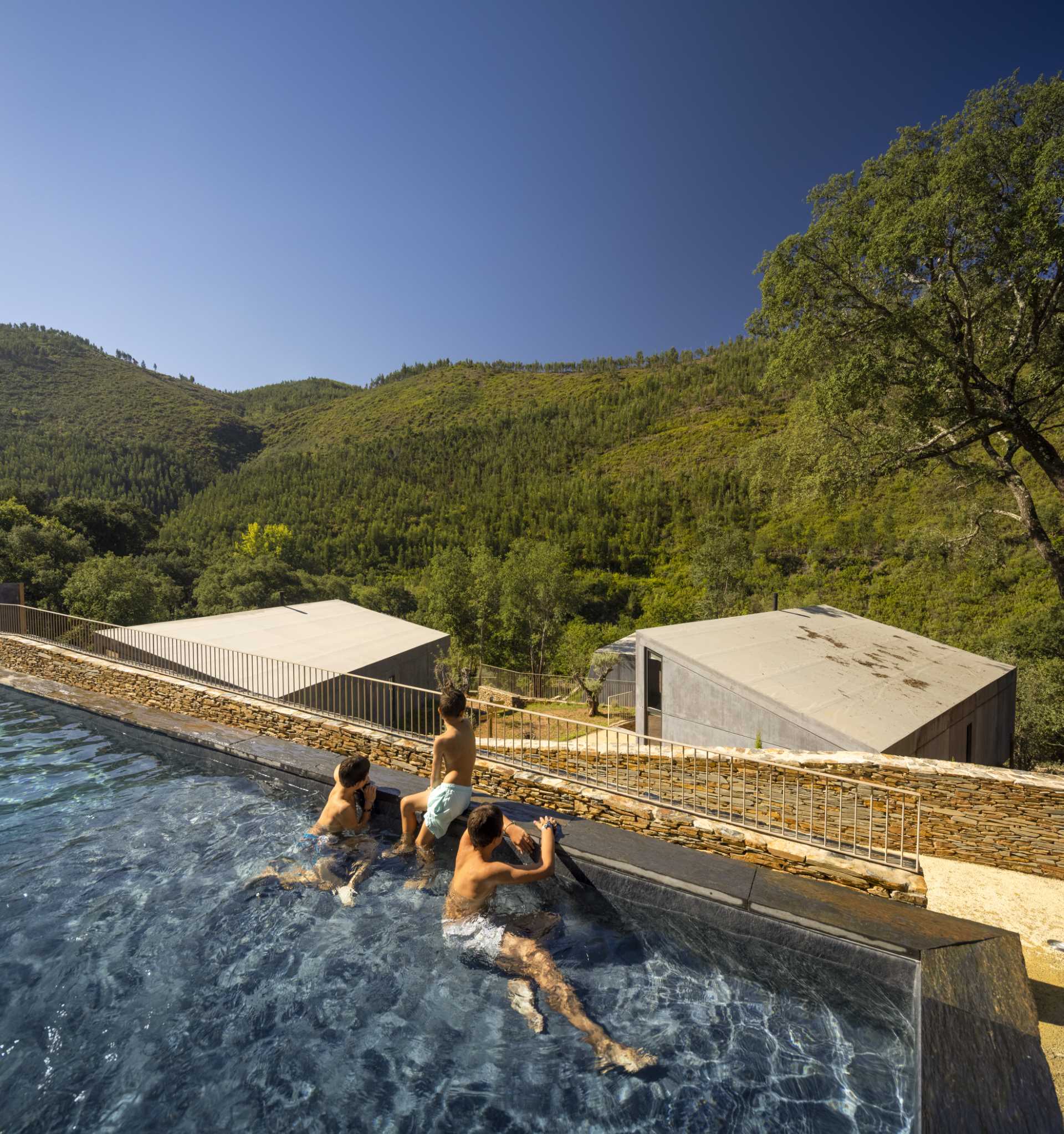 Photography by Fernando Guerra | FG+SG
Source: Contemporist