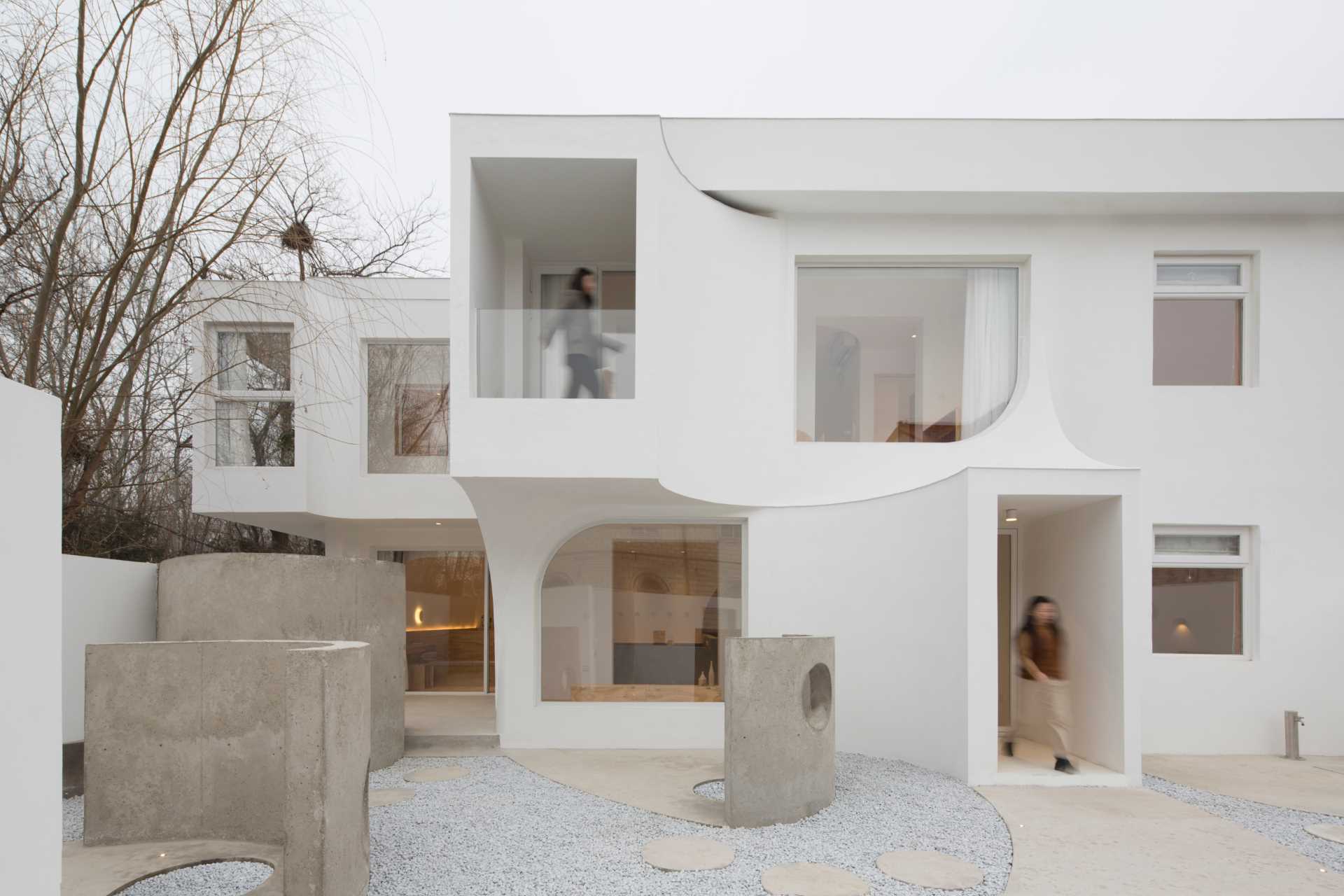 Atelier d'More has completed the design of a new boutique hotel, located in the suburbs of Beijing, China.
Originally used as a residence and office, Atelier d'More was commissioned to renovate this run-down two-story brick-concrete building into the 'Sleeping Lab'.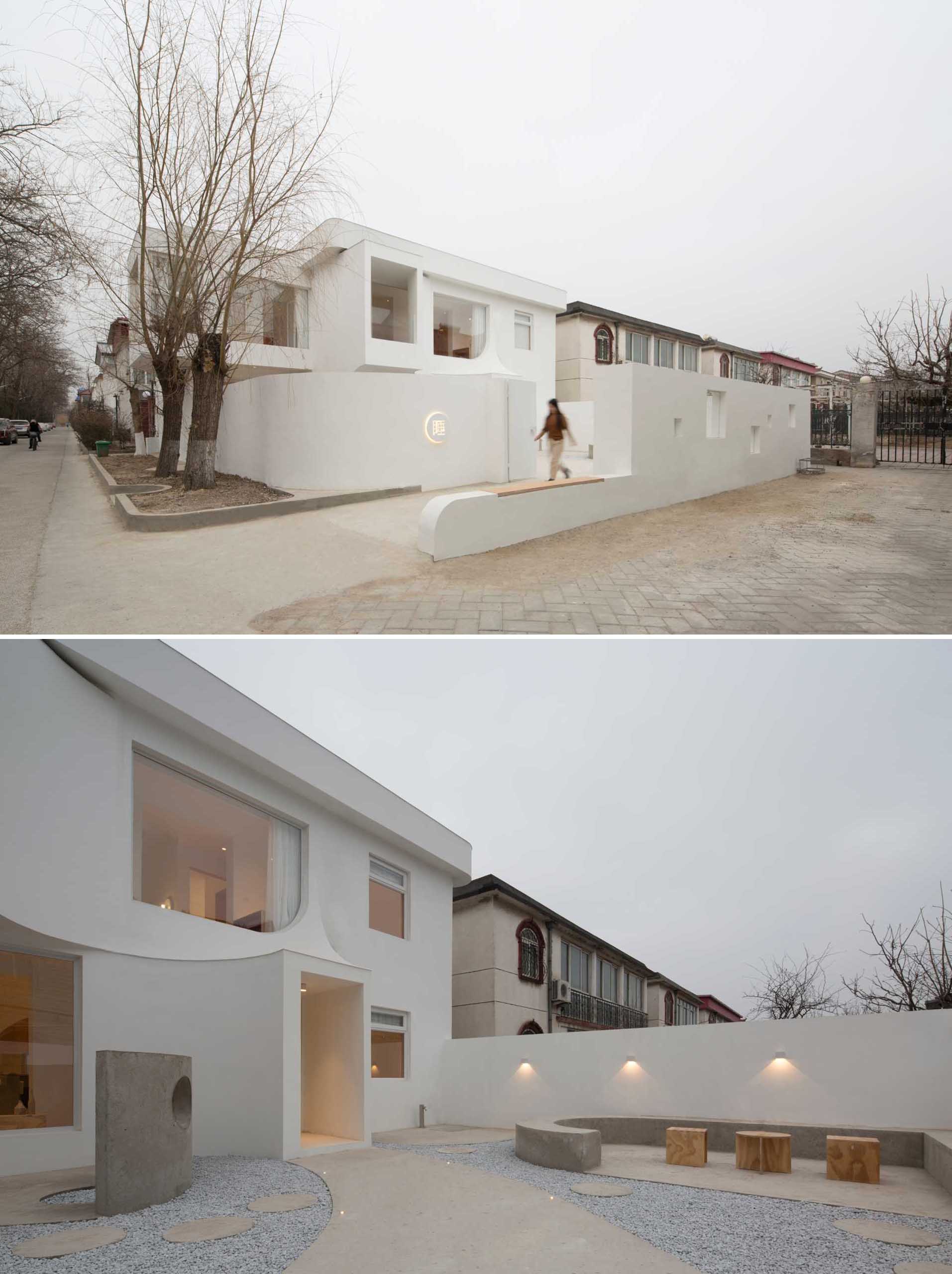 The designers decided to create an inward view and to create an interesting private garden, which led to the idea of the enclosed courtyard space.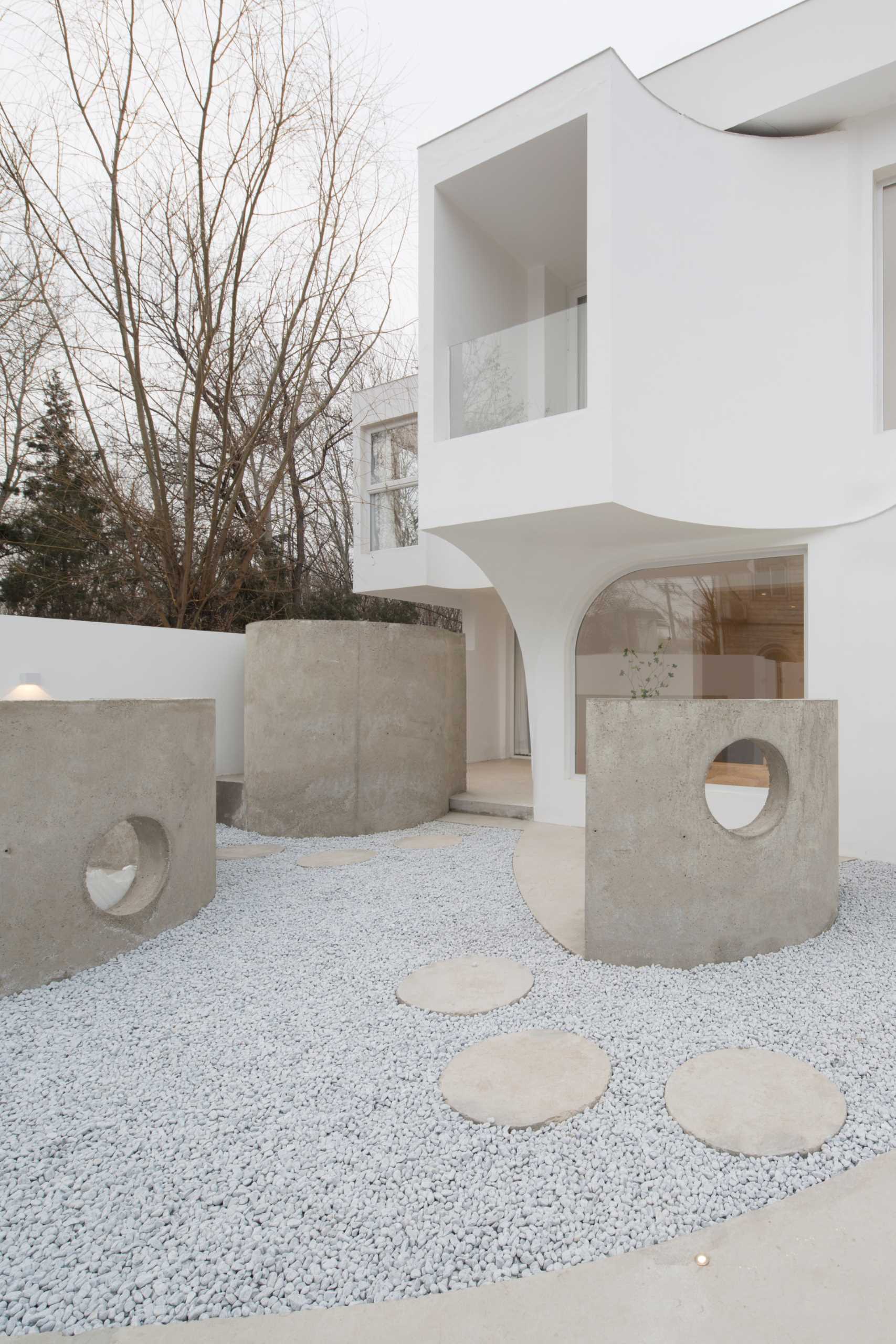 The large glass windows of the building actively introduce the scenery and light into the building, which becomes a part of the indoor space experience.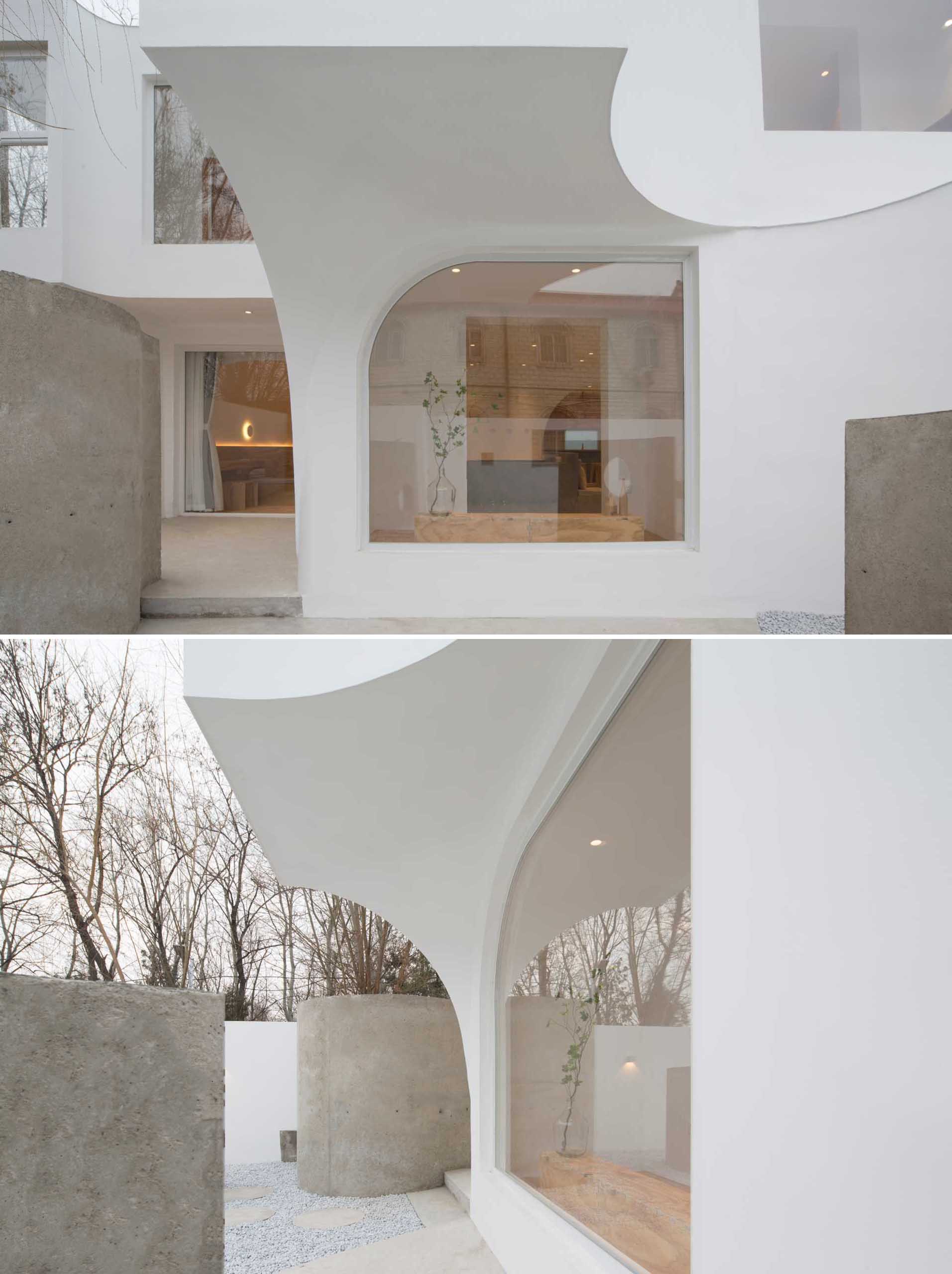 The rectangular courtyard of 100 square meters is divided into several small, semi-enclosed courtyards in order to create an inner courtyard environment. Over time, trees will grow to add natural elements to each space.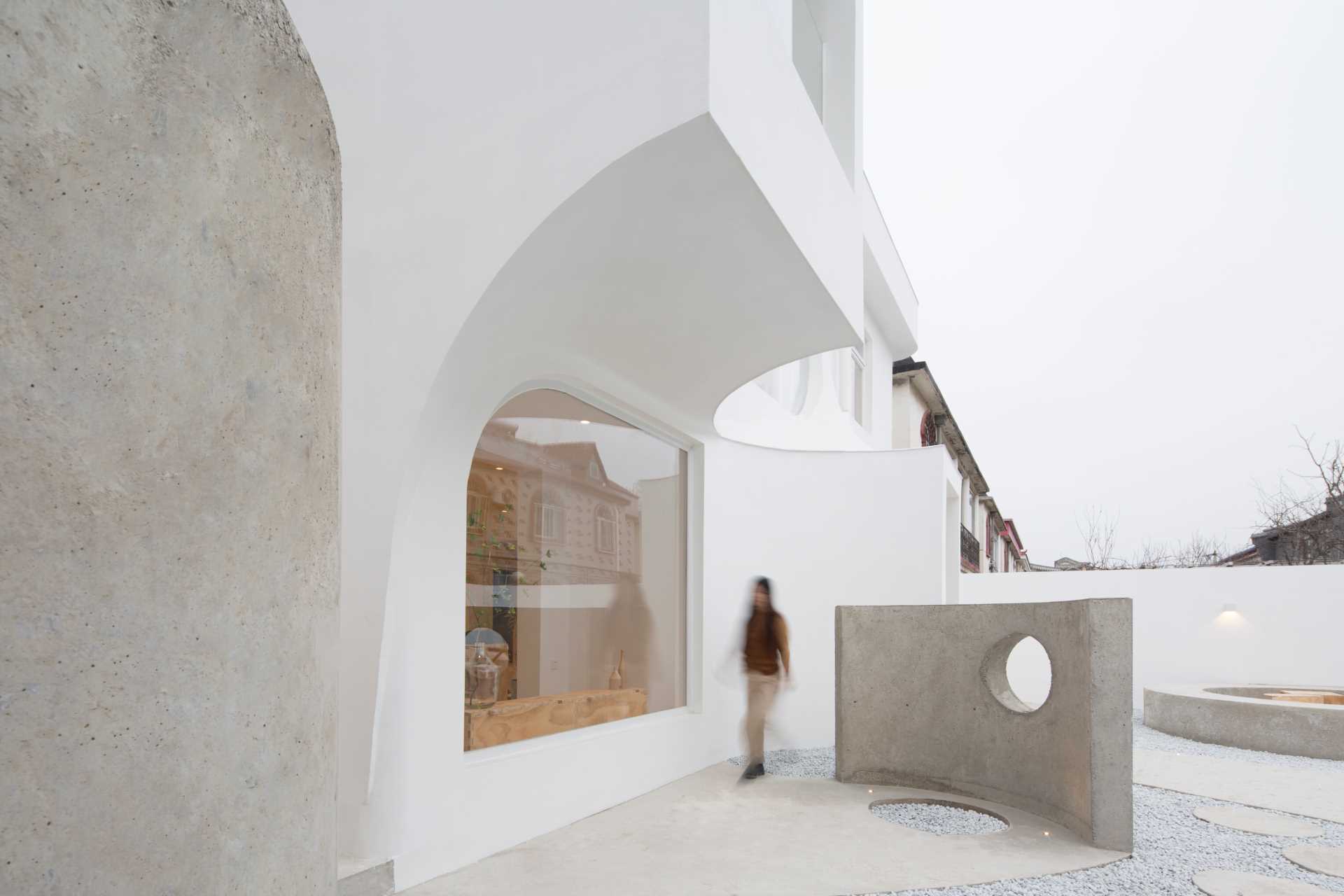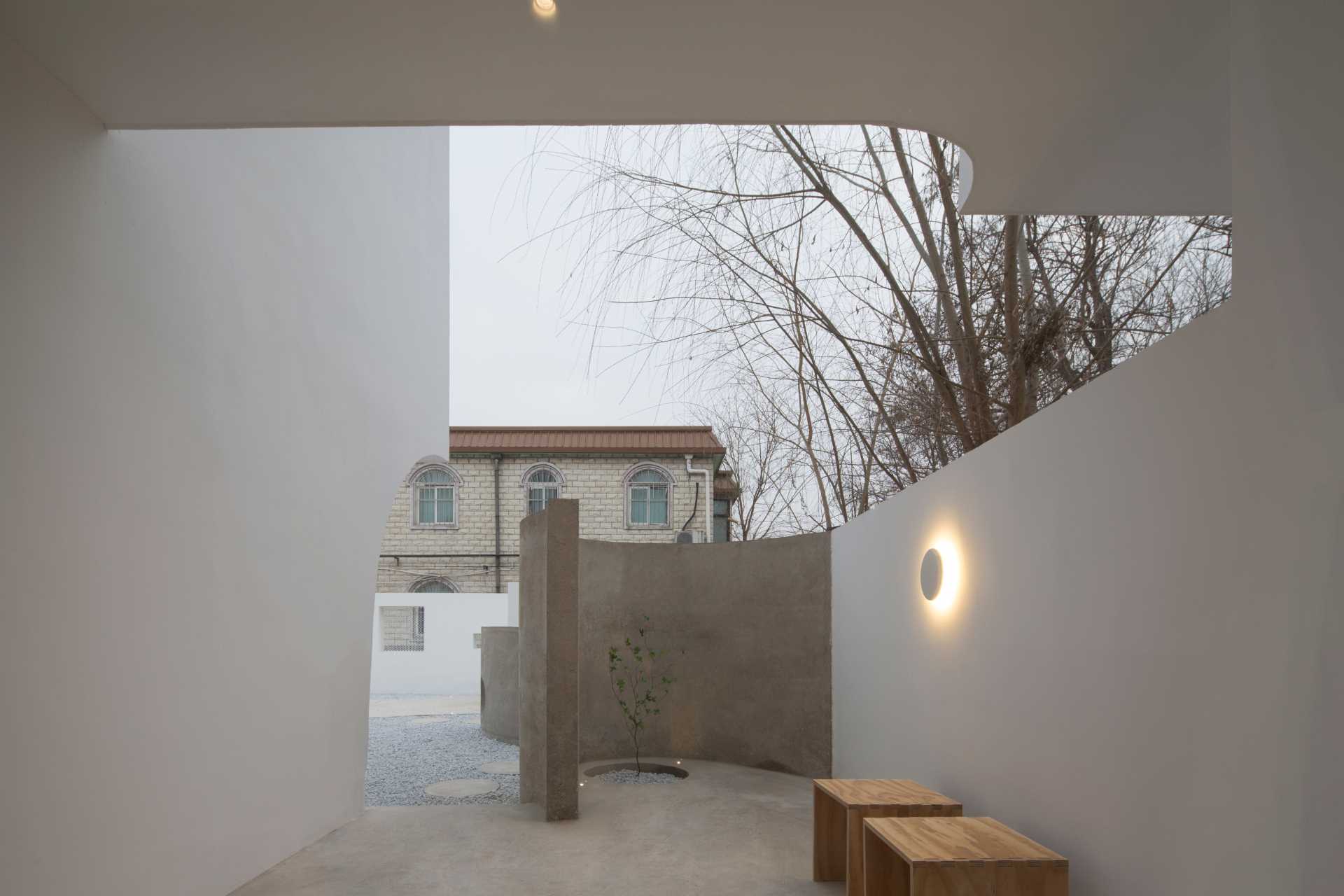 The white facade makes the building abstract and sculptural and guides people to the glass door.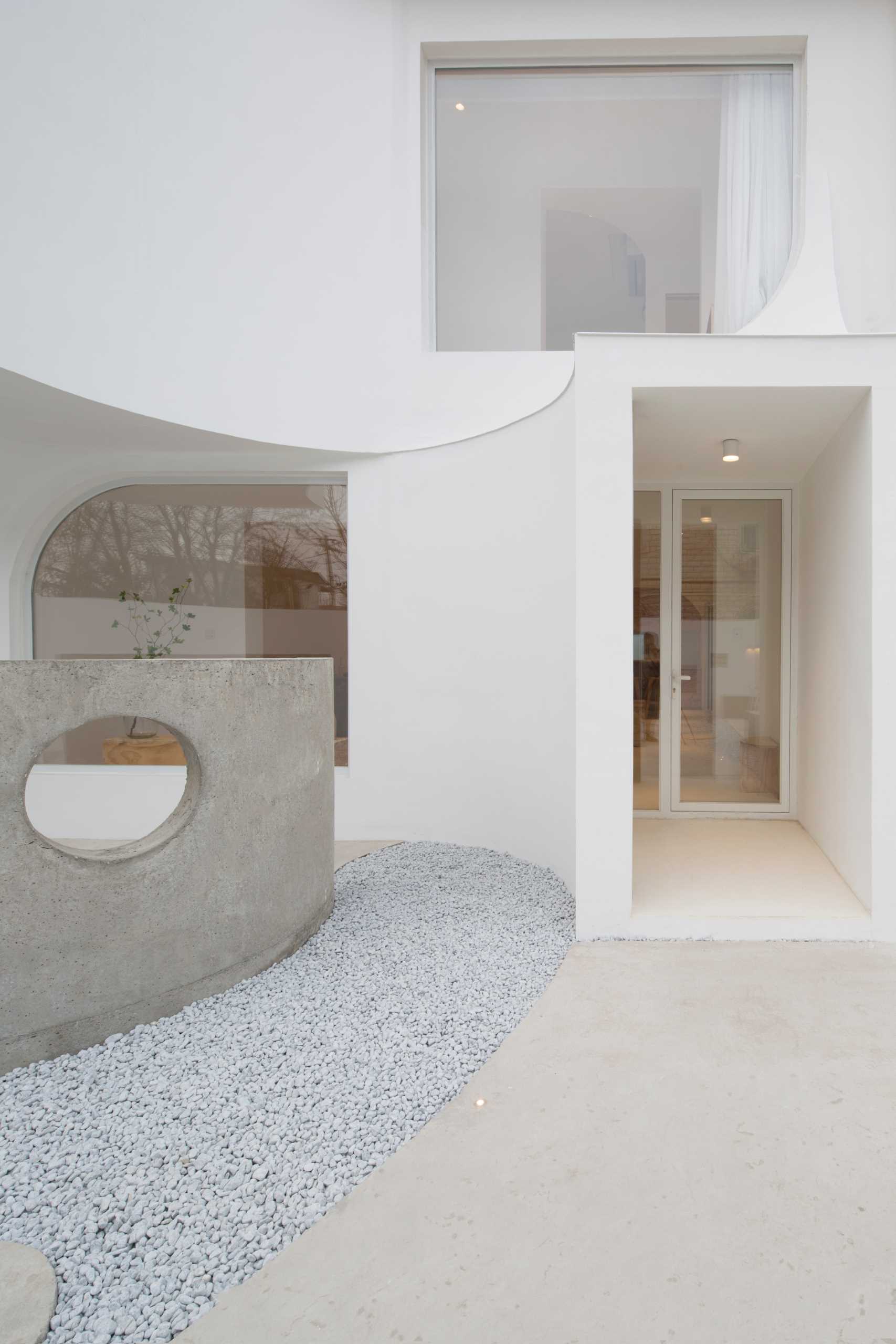 All of the furniture inside the boutique hotel was designed by Atelier d'More, with the main floor including the reception area, a dining area, and a kitchen.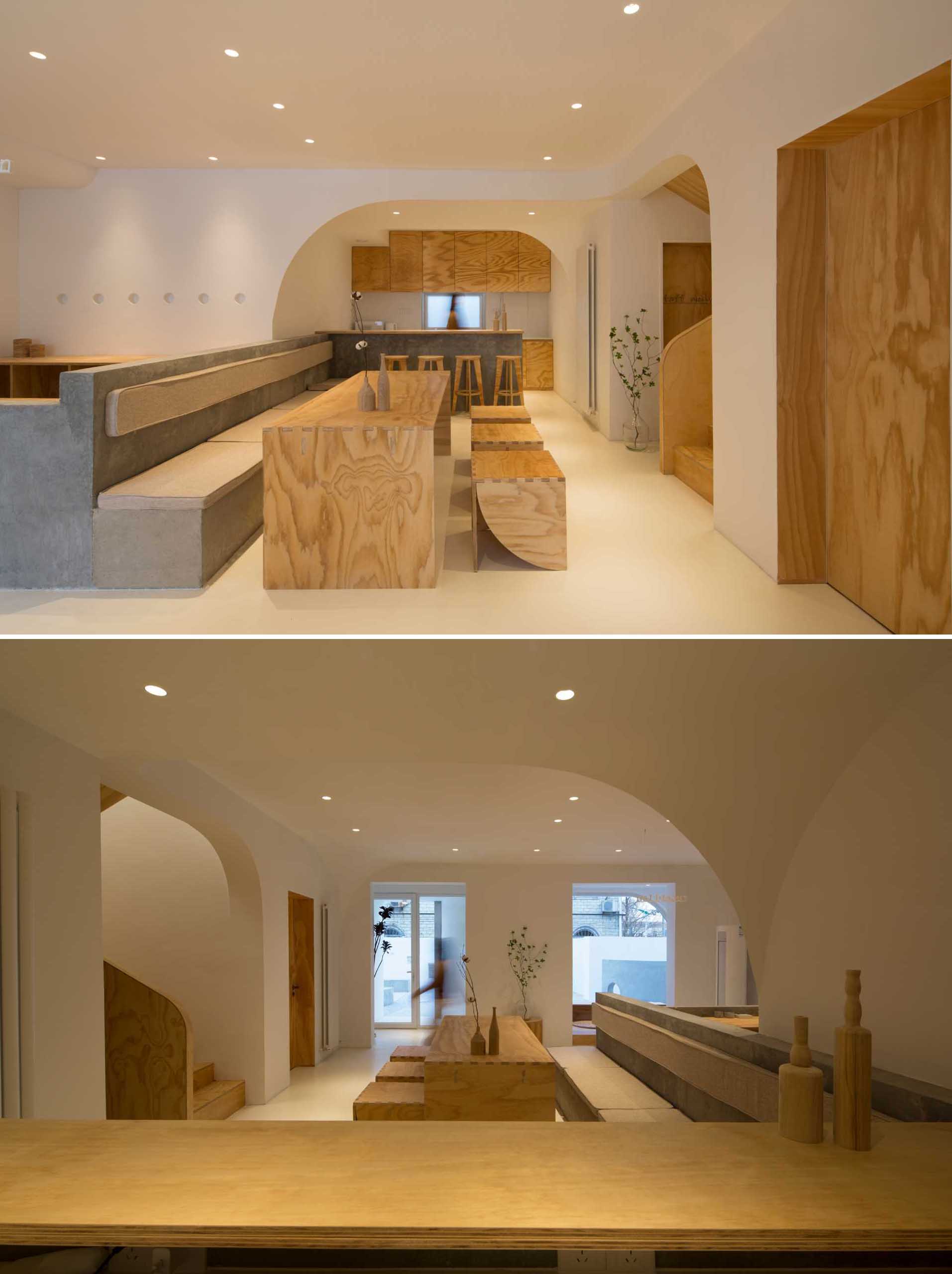 Most of the interior elements can be assembled on-site with prefabricated components.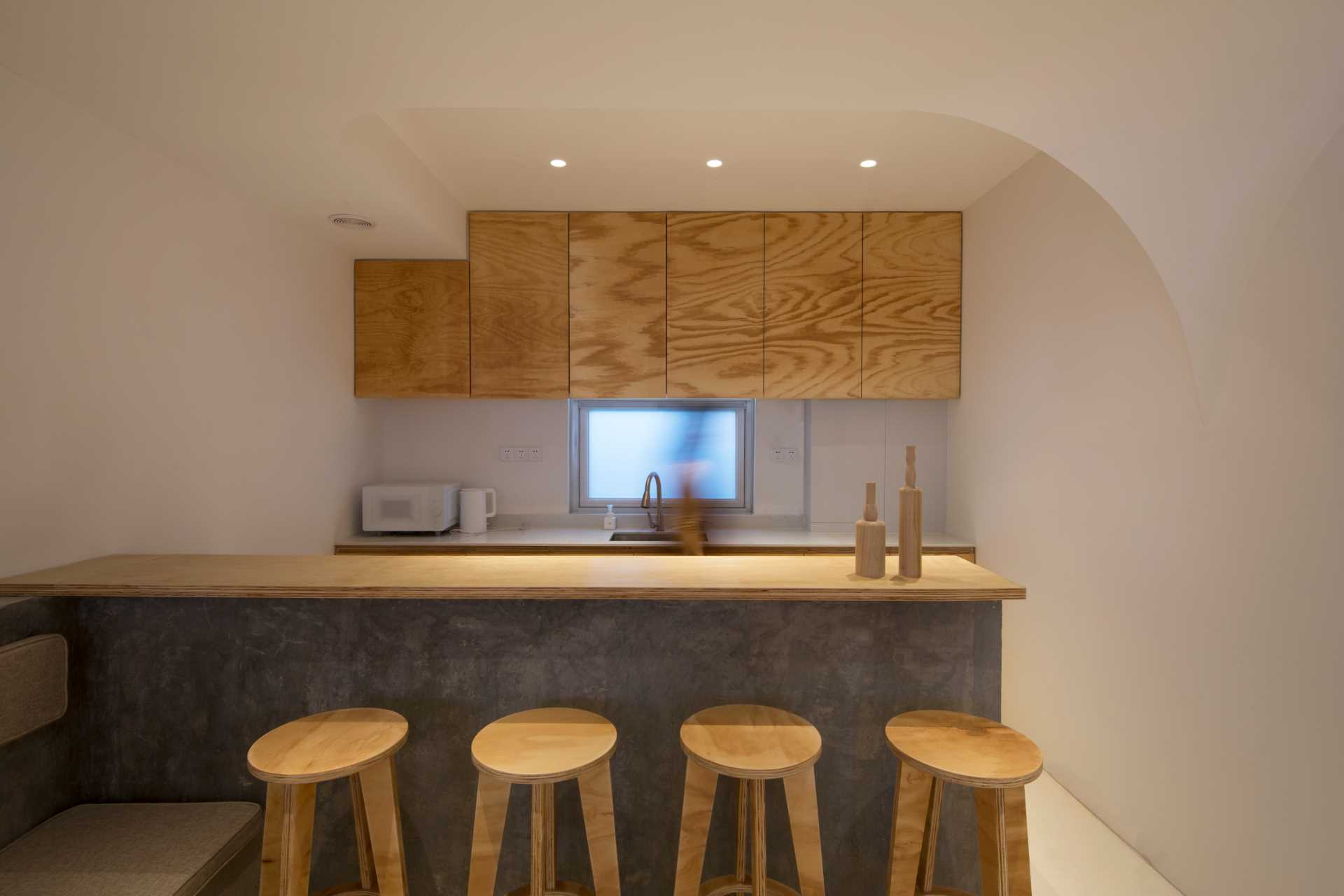 Other elements, like low walls, have been created to provide separation between the spaces.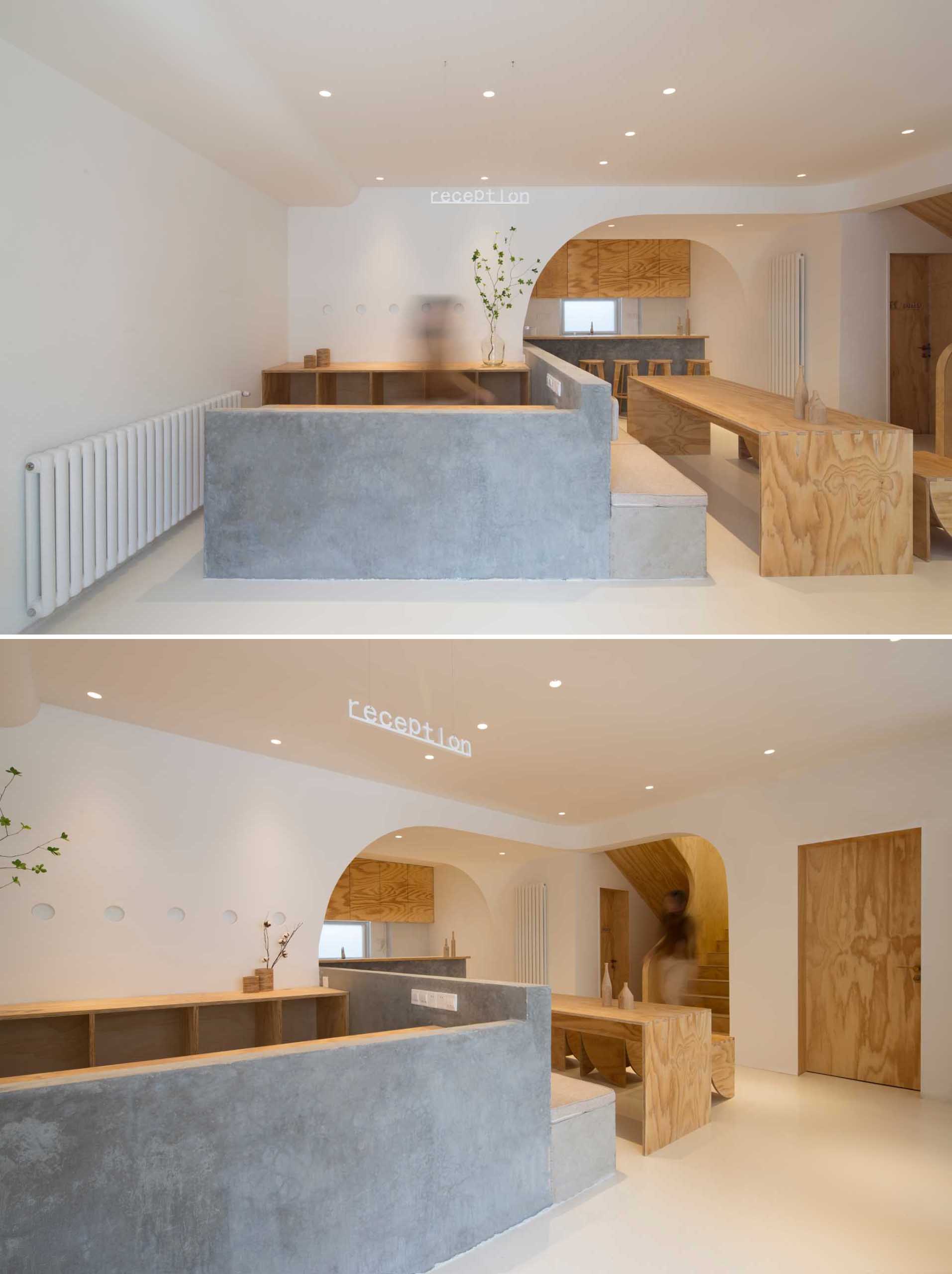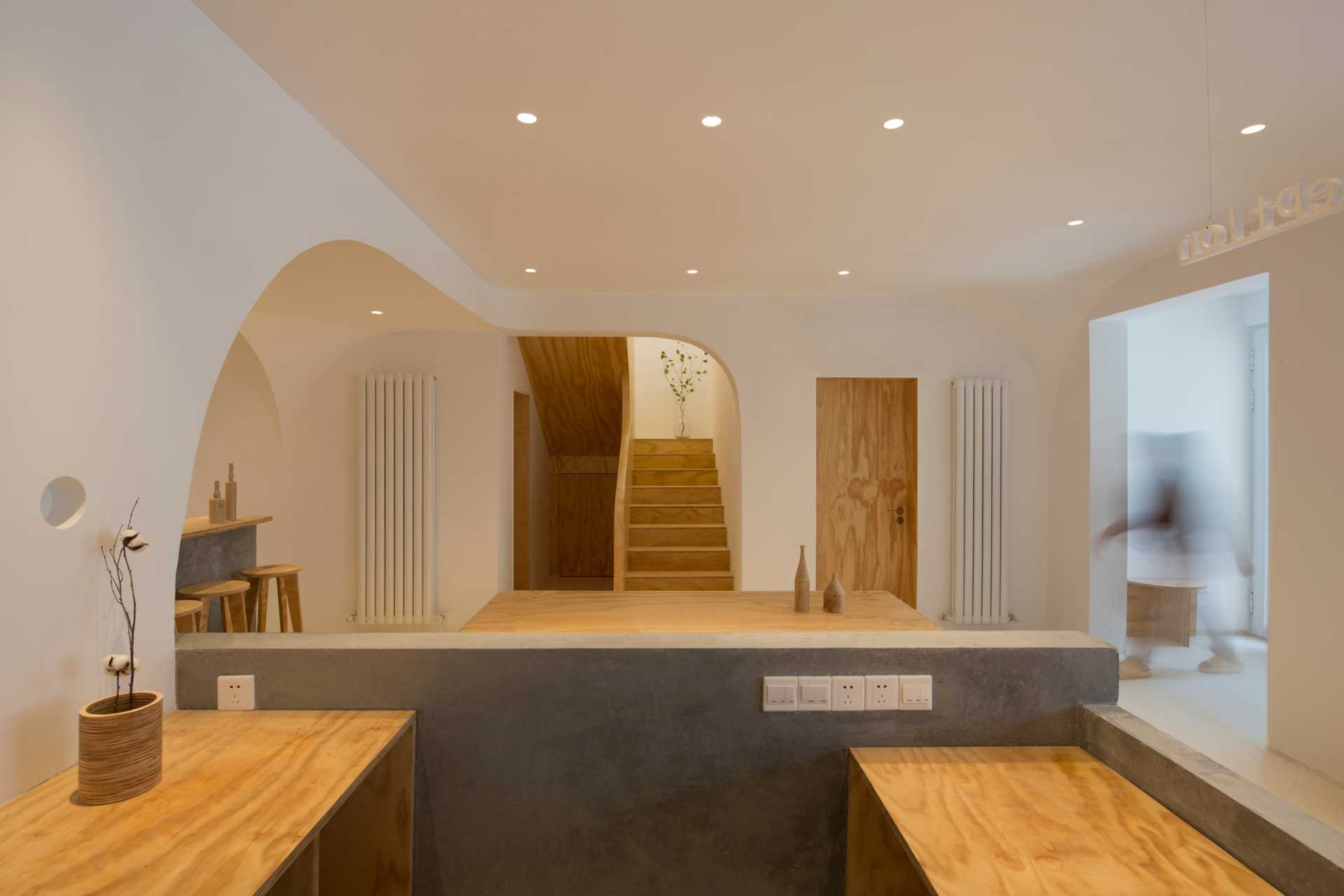 There's also a small sitting area by the front window that provides a view of the courtyard.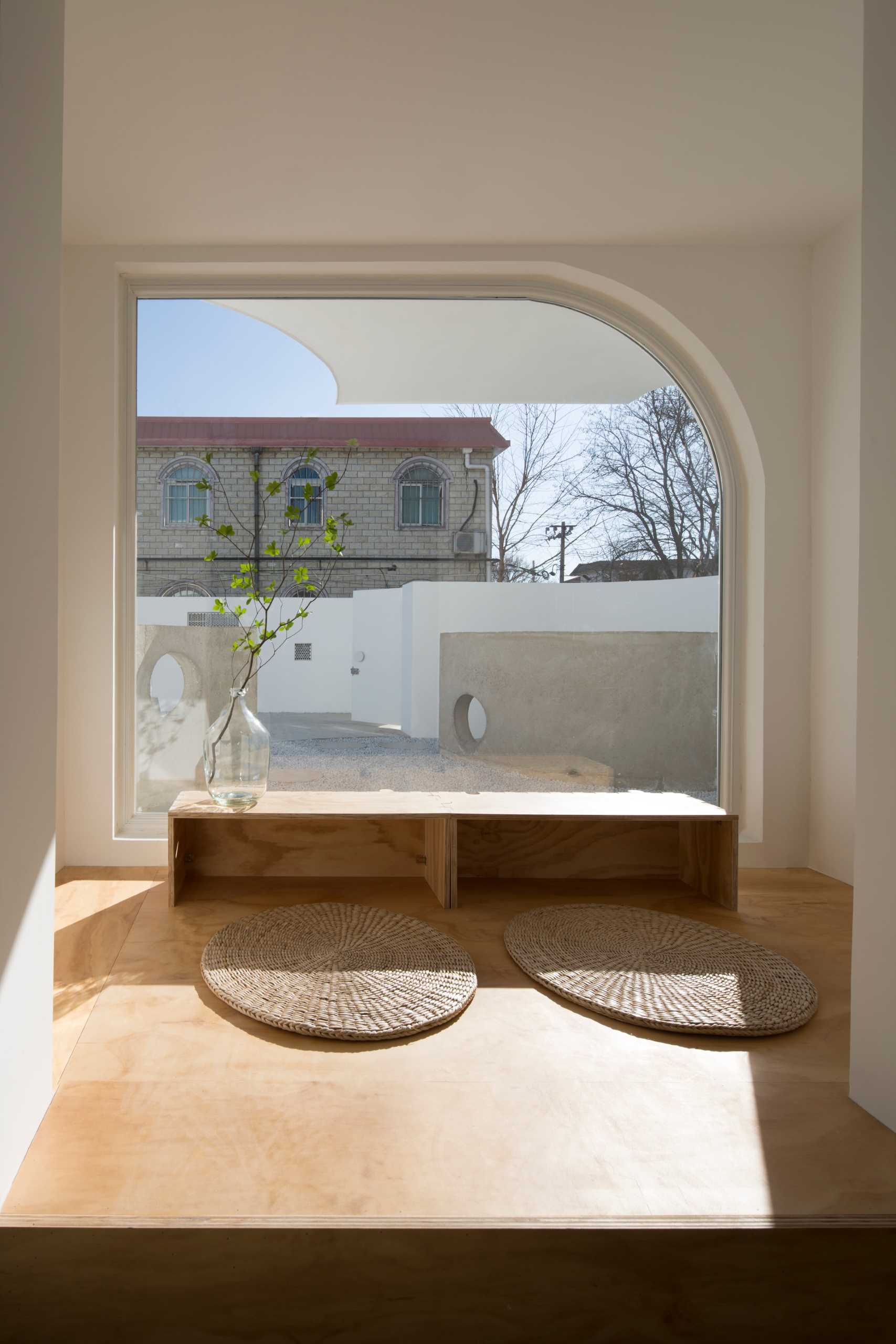 Wood stairs lead to the upper floor of the hotel.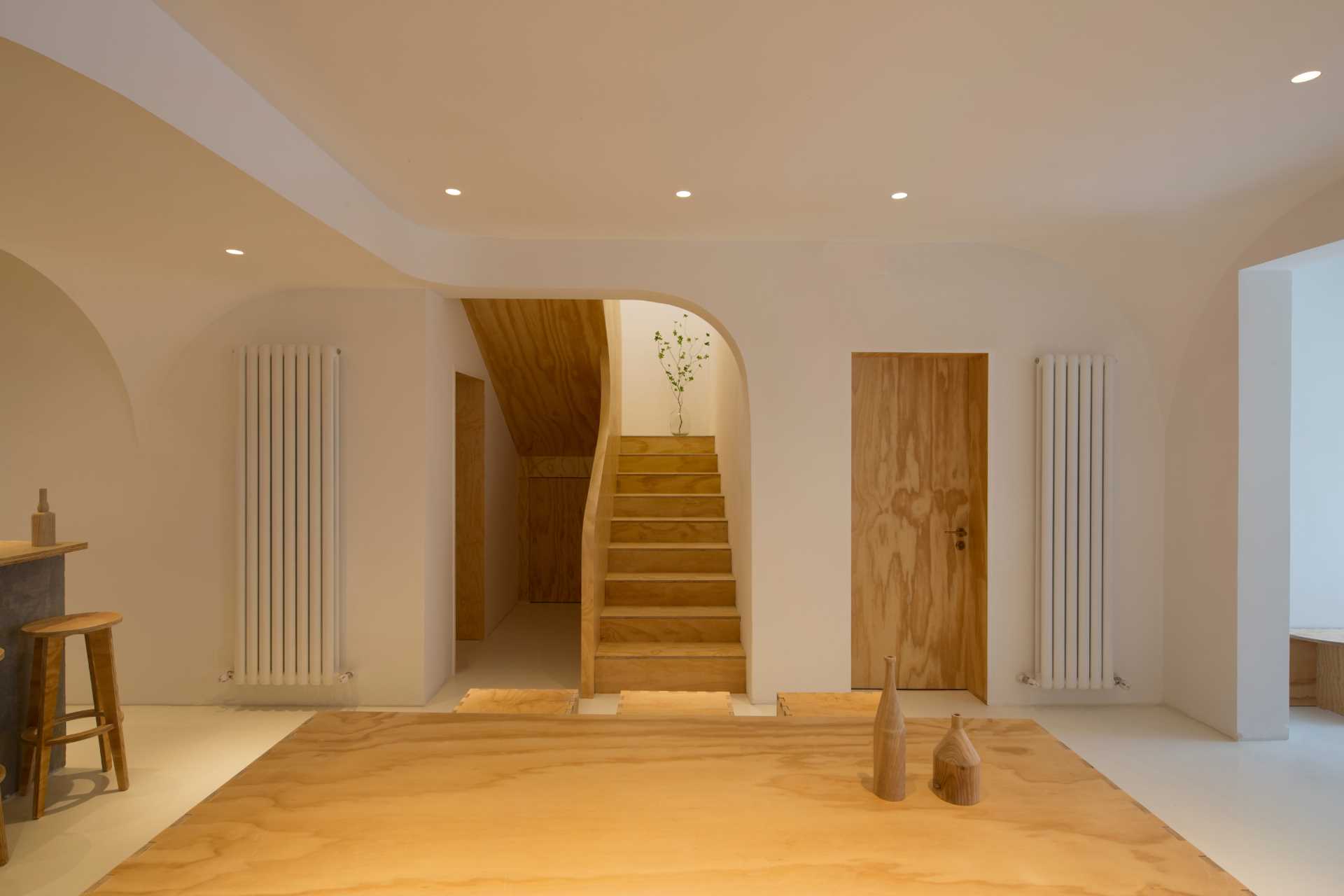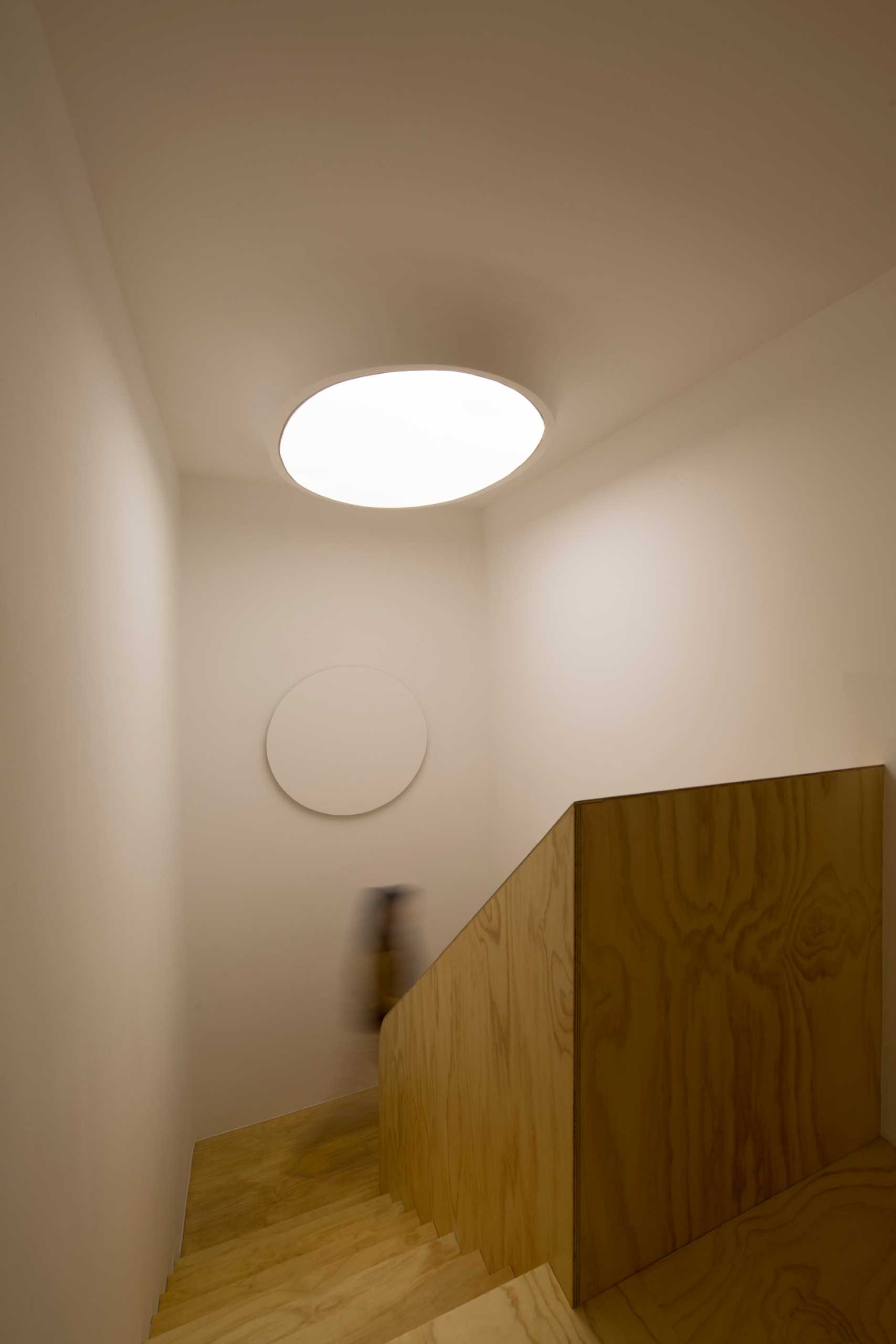 In one of the rooms, a wood headboard spans the width of the room and includes hidden lighting.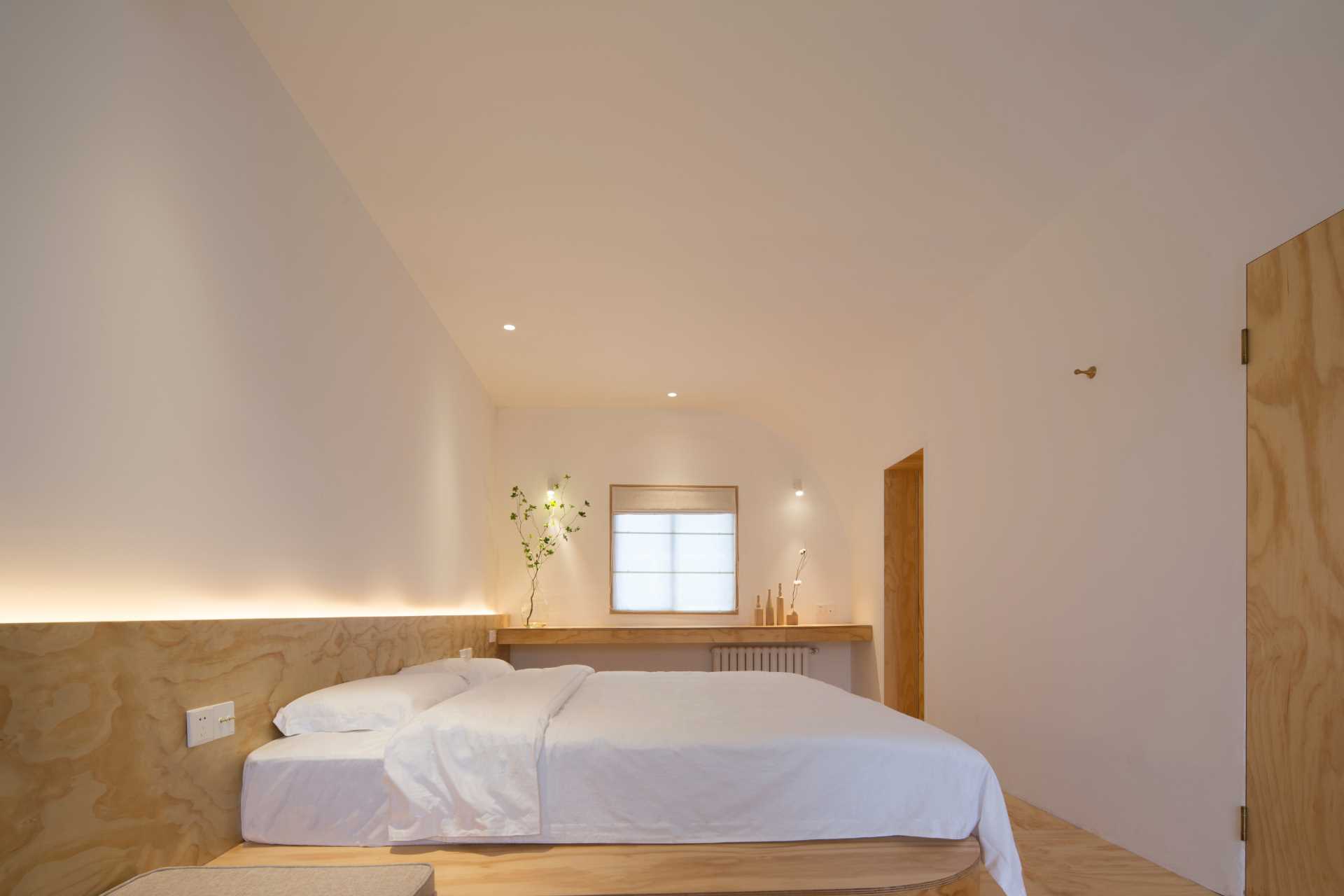 Photography by Atelier d'More
Source: Contemporist