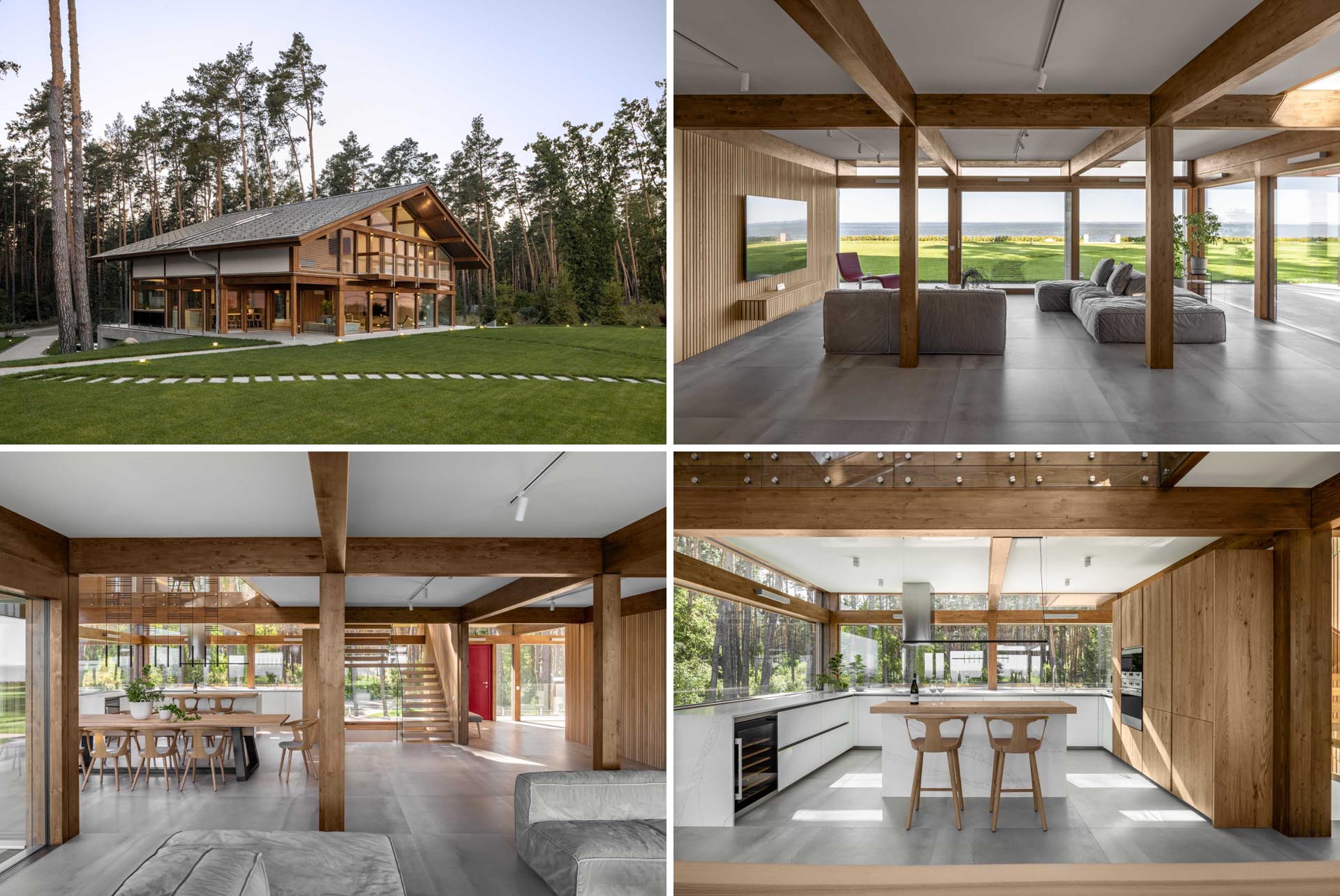 Karlikova Architects has sent us a new project, a modern house in Kyiv, Ukraine, that has the post and beam structure exposed throughout the home.
Inspired by the form of a Bavarian chalet, the house was designed to host events, such as parties for large groups of people and biker club meet-ups (50+ people).
The house is actually a prefabricated home, realized by the Kager House company, with the installation taking only a week, with the overall realization taking one year.
The main floor of the home is open plan, with the living room, dining area, and kitchen all sharing the space.
In the living room, a wood slat accent wall acts as a backdrop for the TV, and complements the exposed wood and beam structure.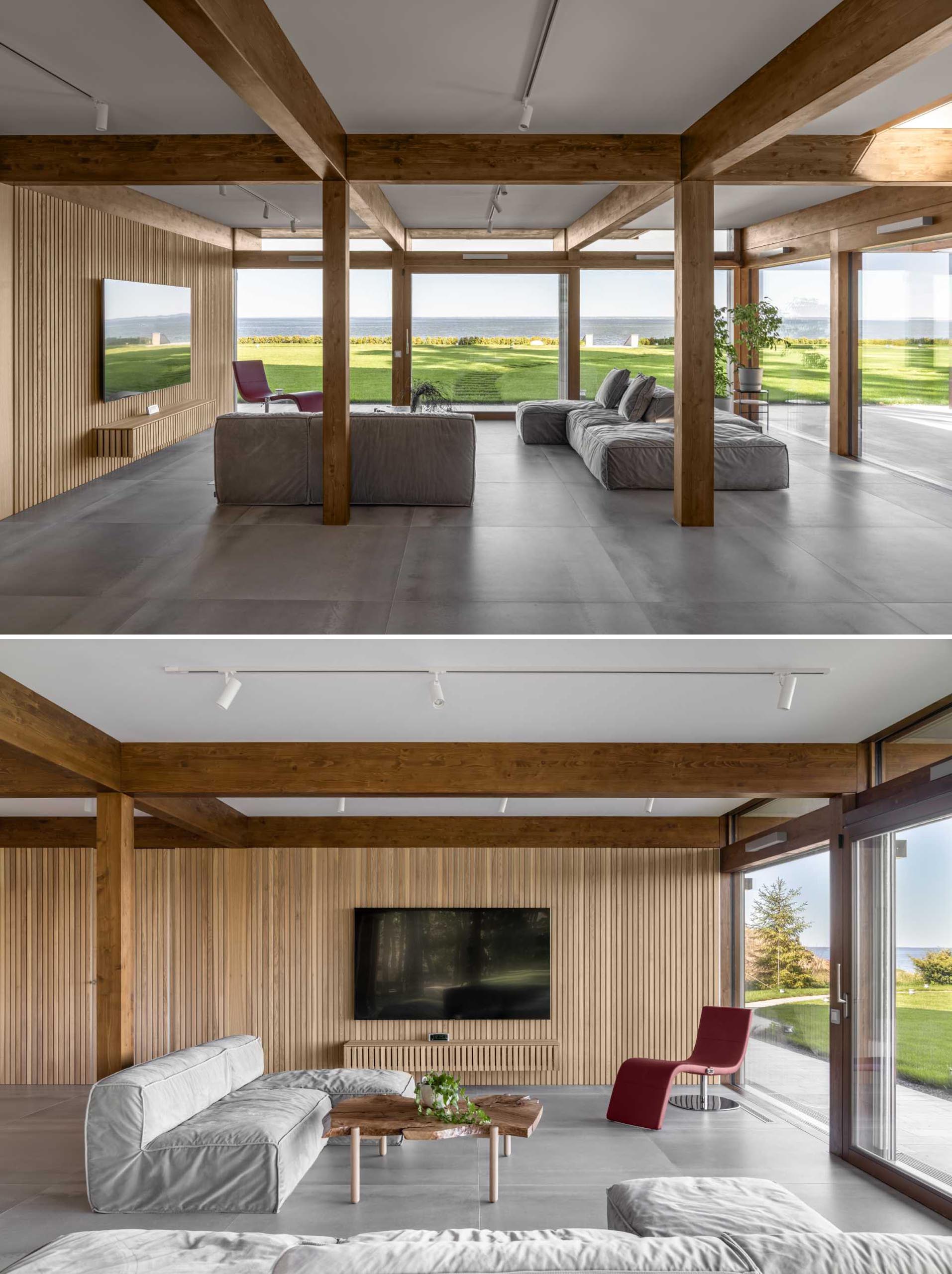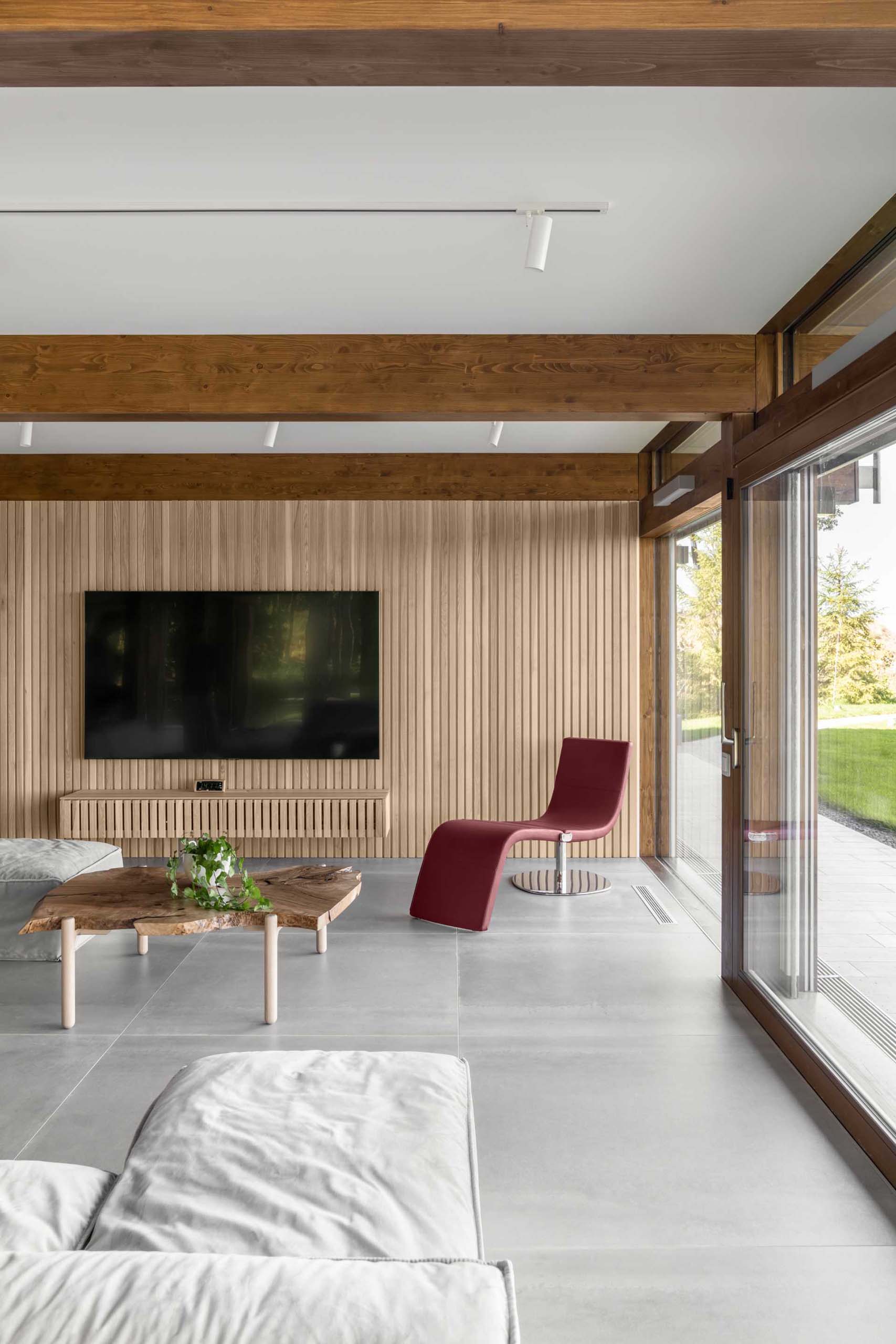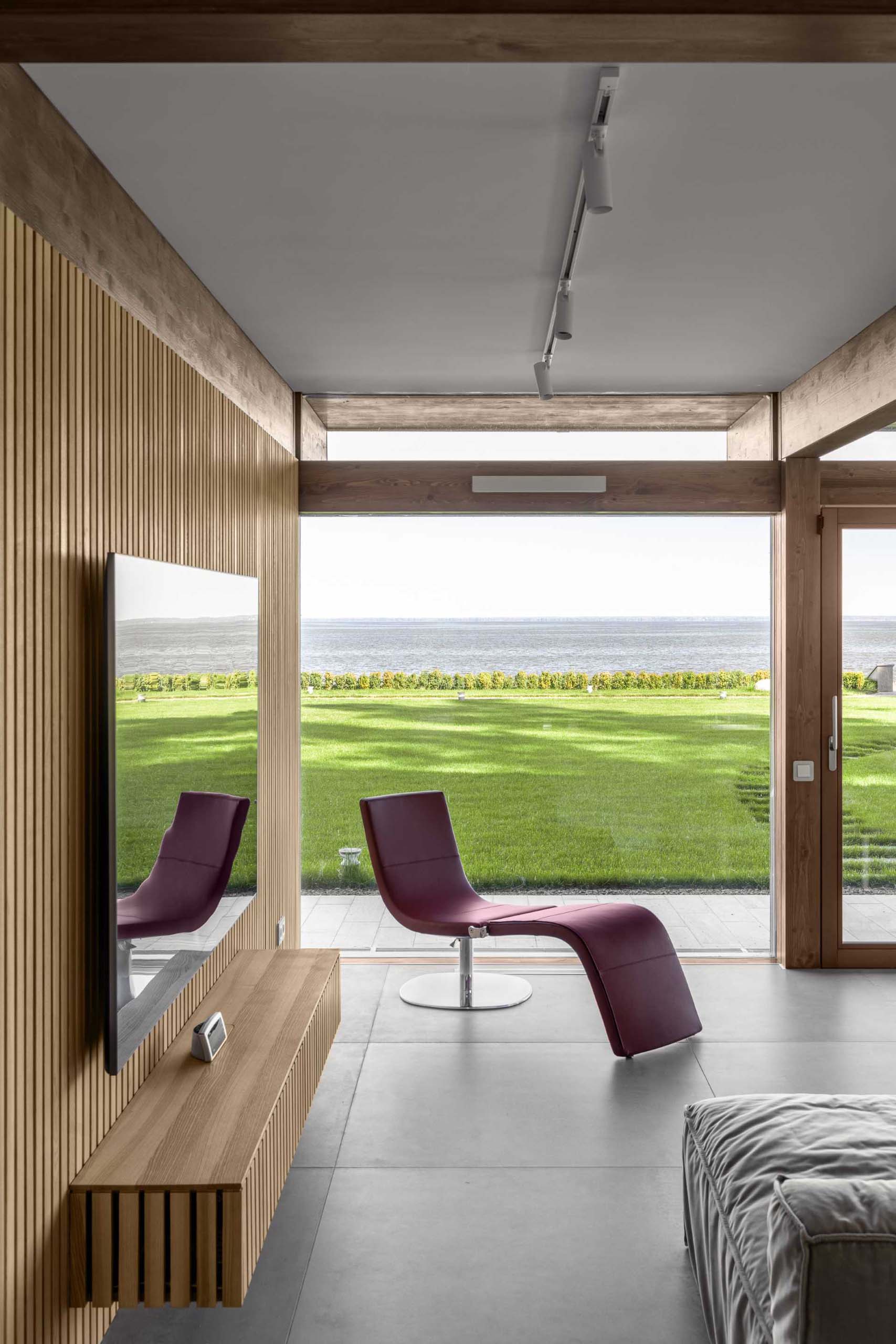 The dining room is positioned between the living room and kitchen, and includes a large 10-person wood table with black legs. A skylight and minimalist light fixture draw attention to the double-height ceiling above.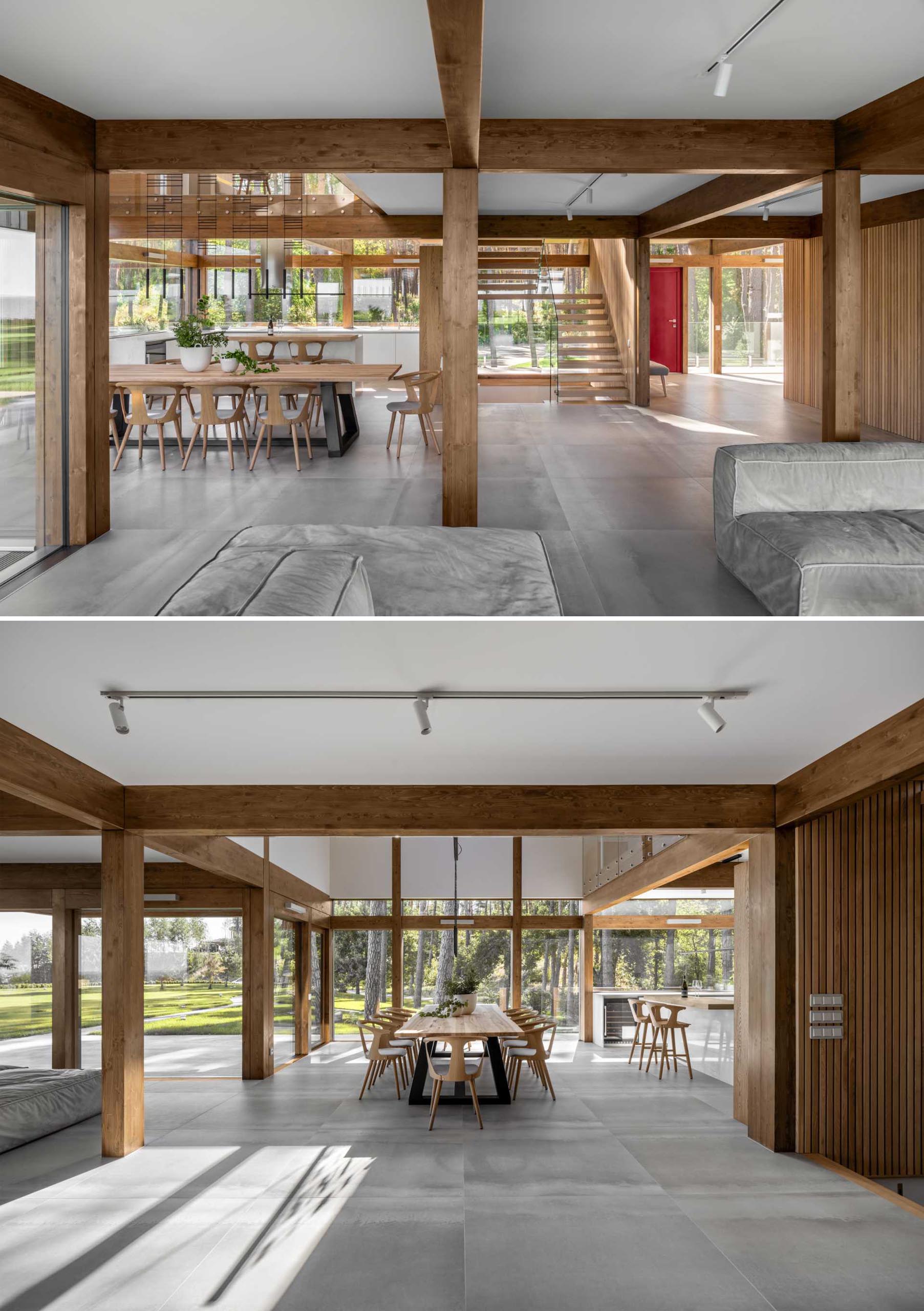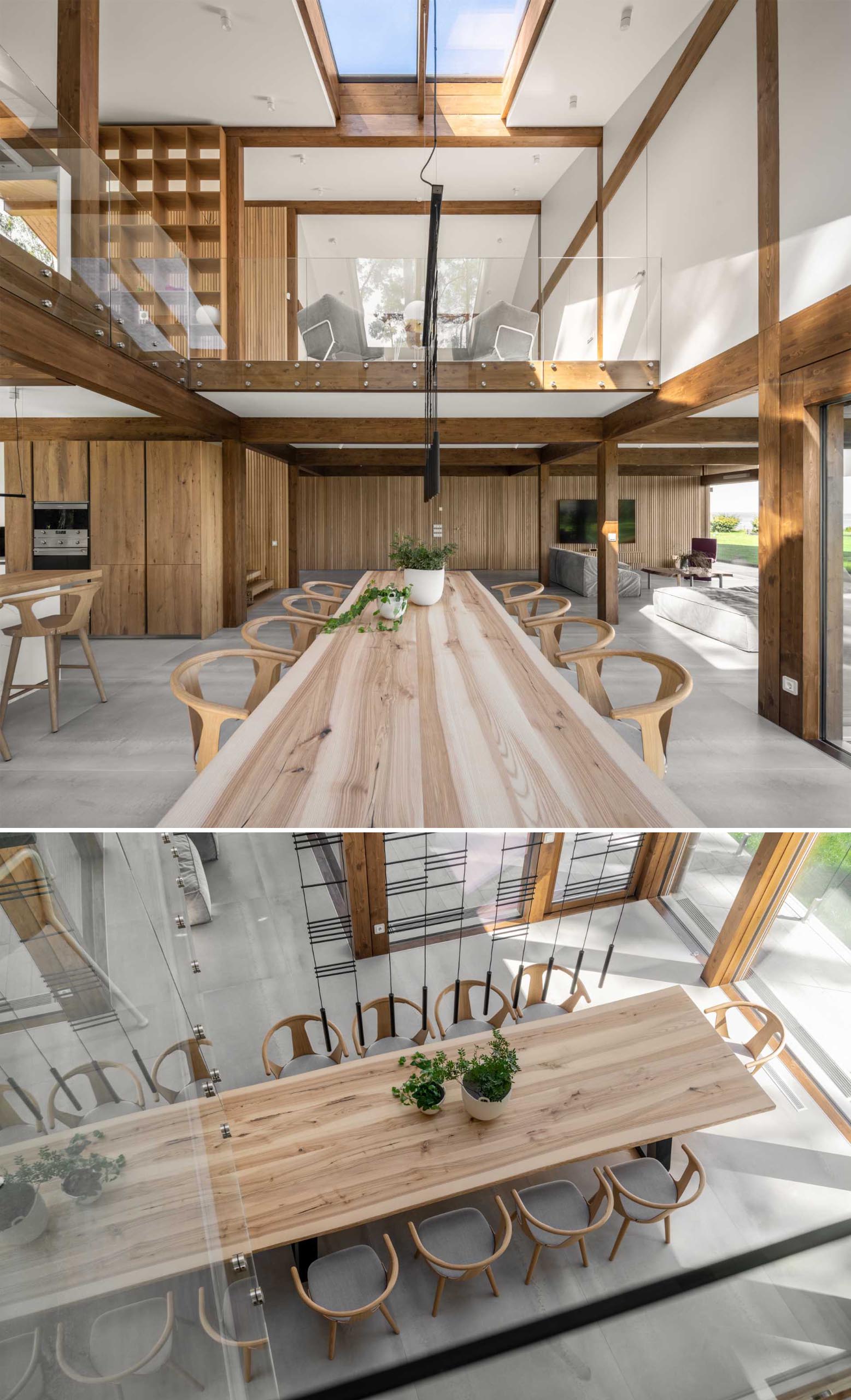 In the kitchen, minimalist white cabinets have been paired with wood cabinetry for a contemporary look, while windows act as a backsplash and allow the natural light to flood through to the space.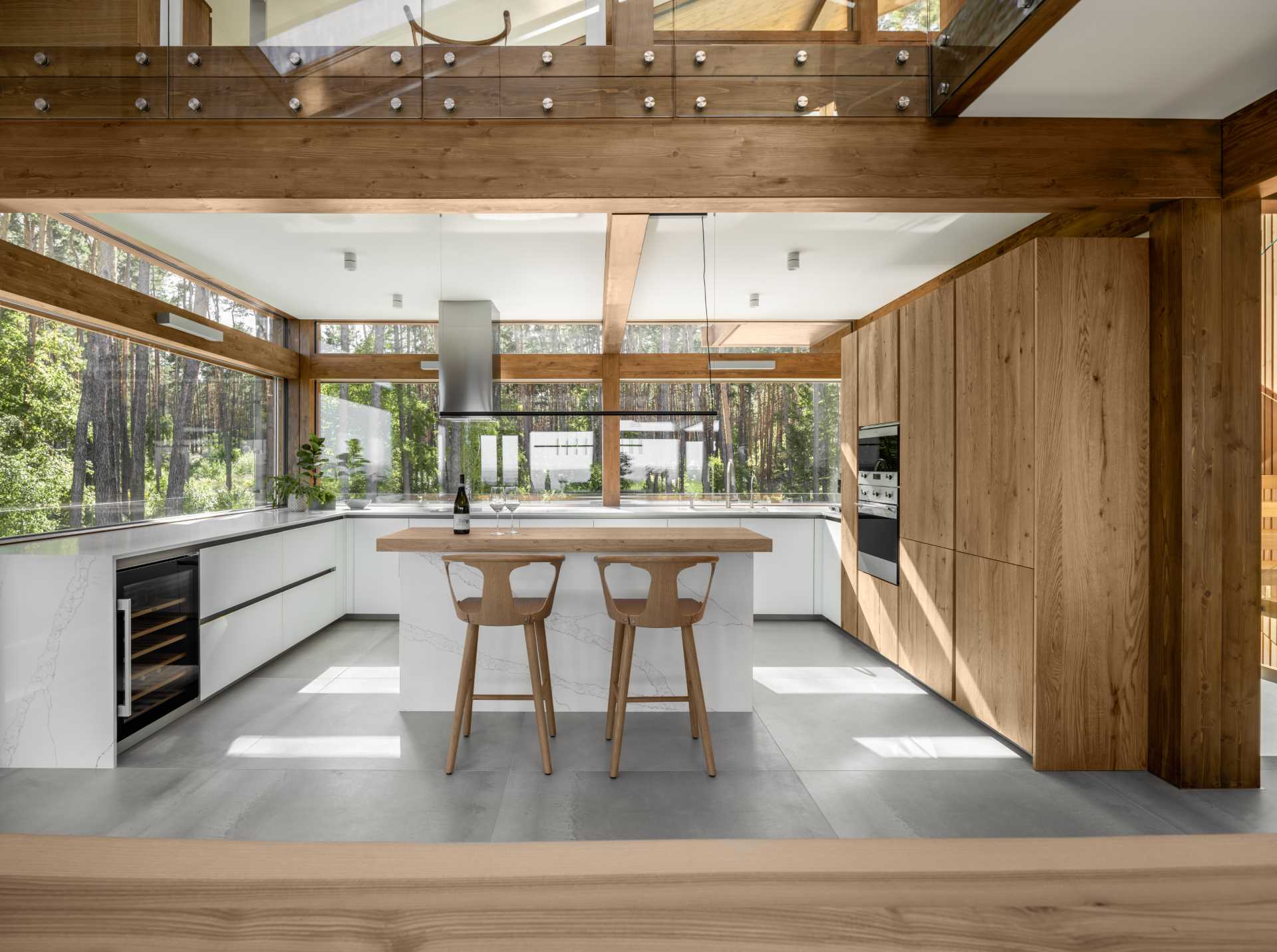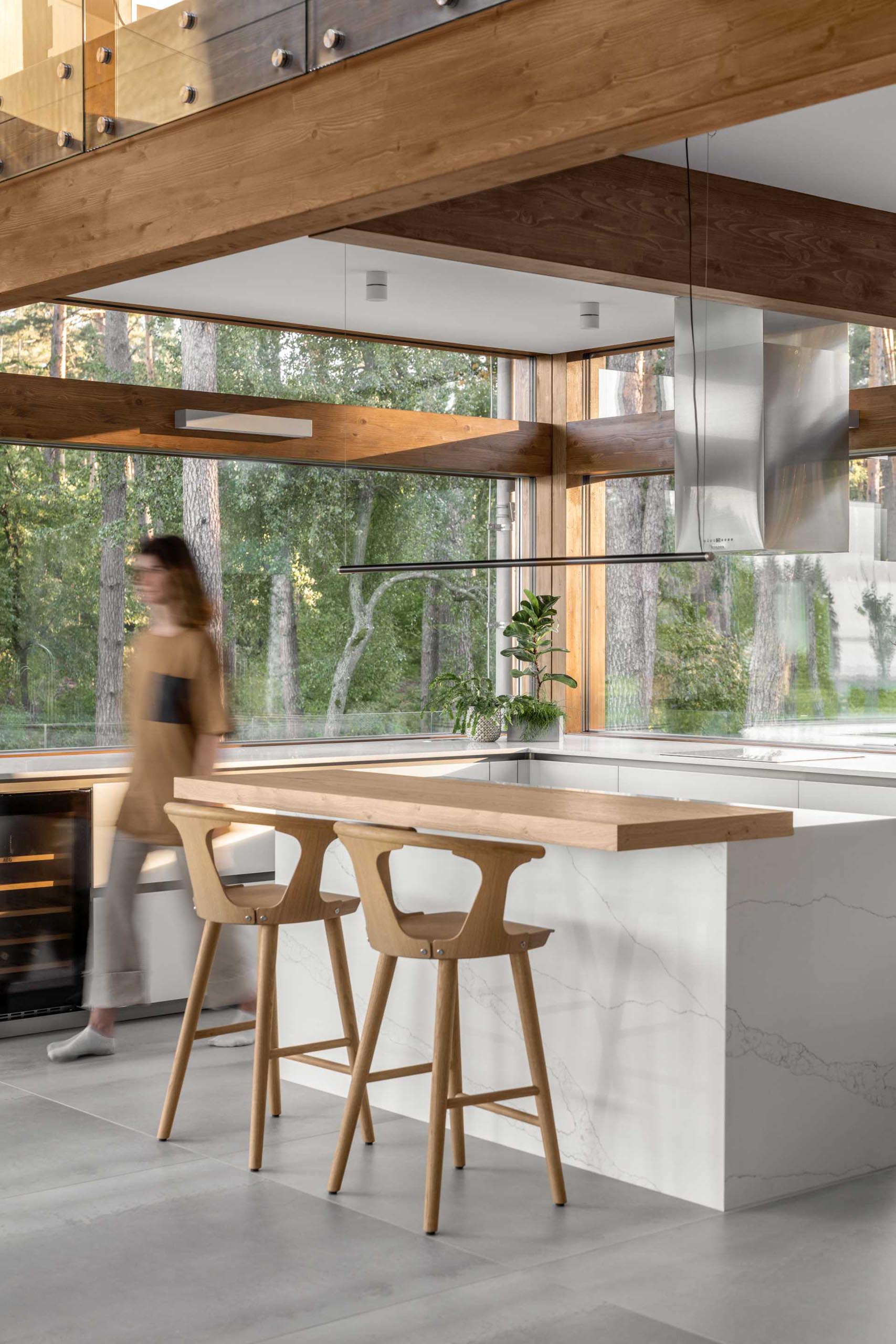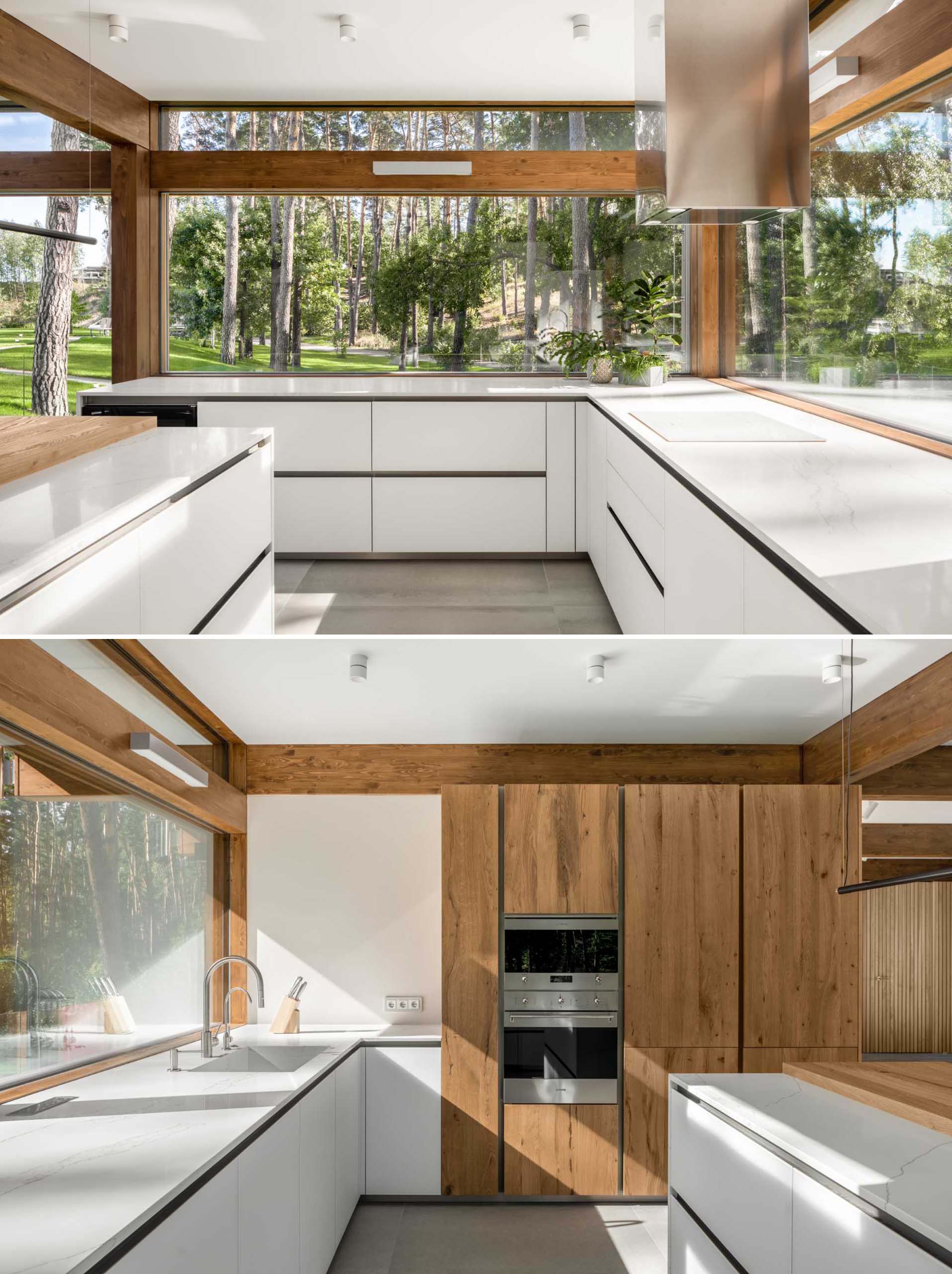 Vertical wood slats run alongside the wood stairs, while small vertical lights make it easy to travel up and down the stairs at night.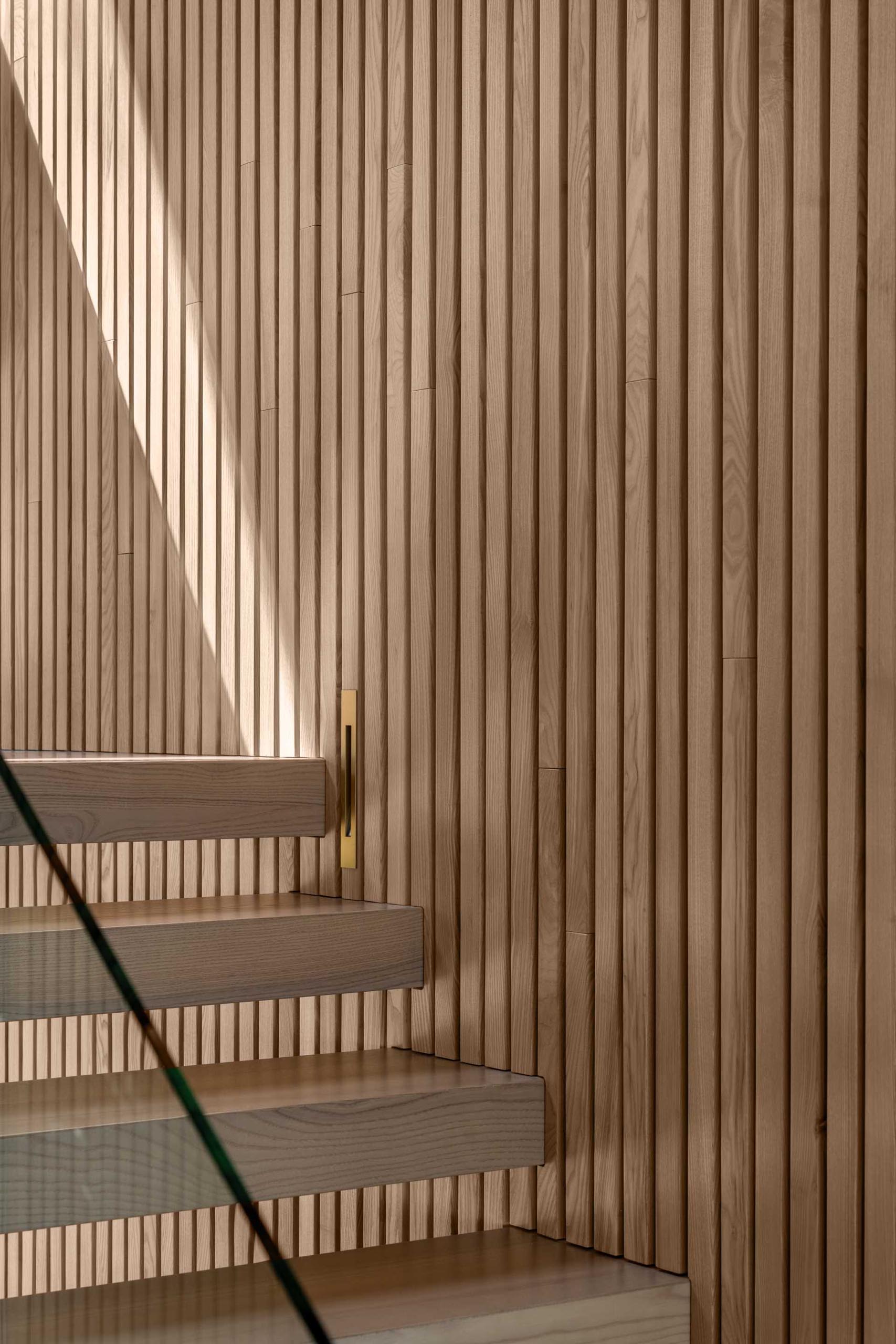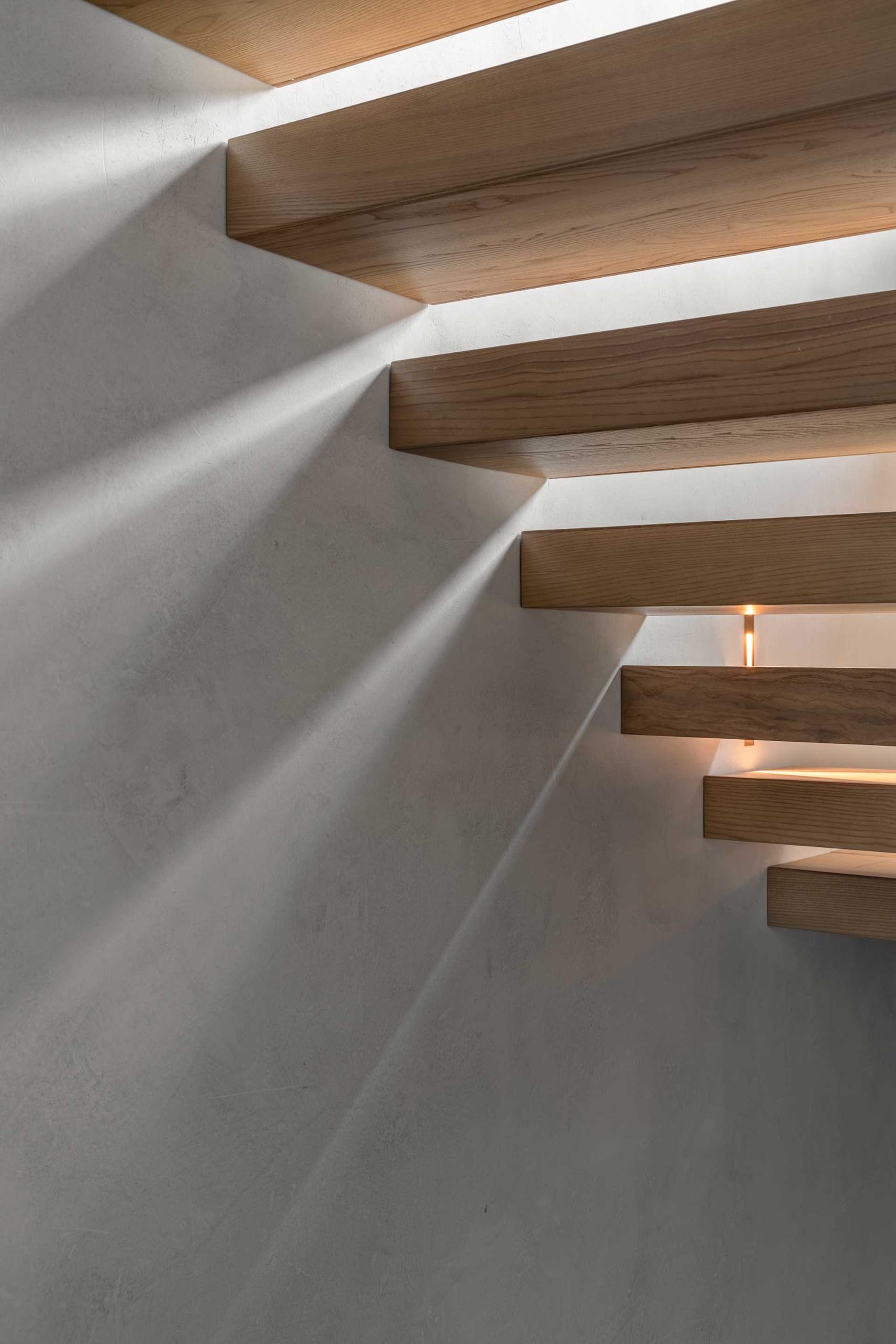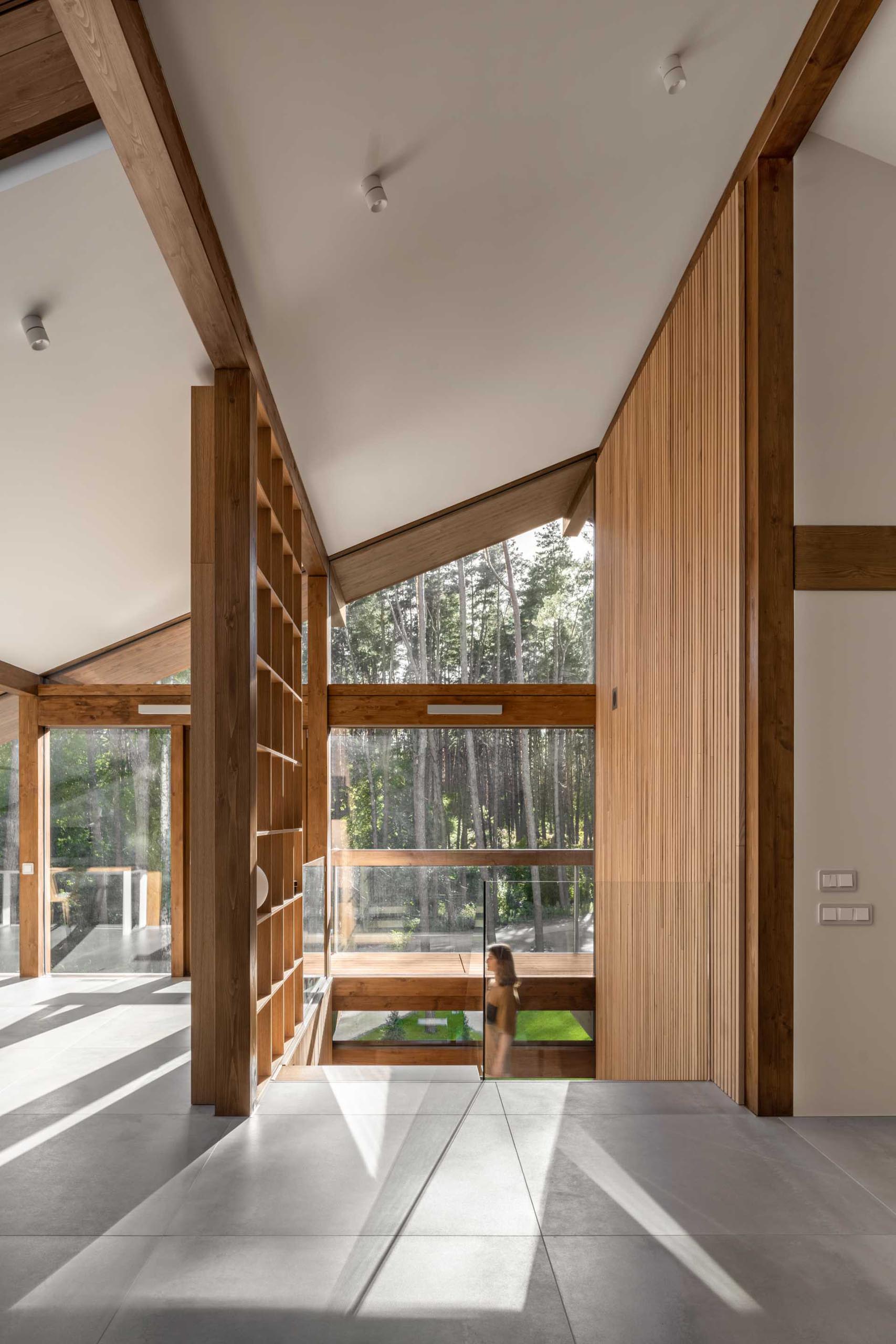 At the top of the stairs, there's an open seating area as well as flush doors and a wood bookshelf.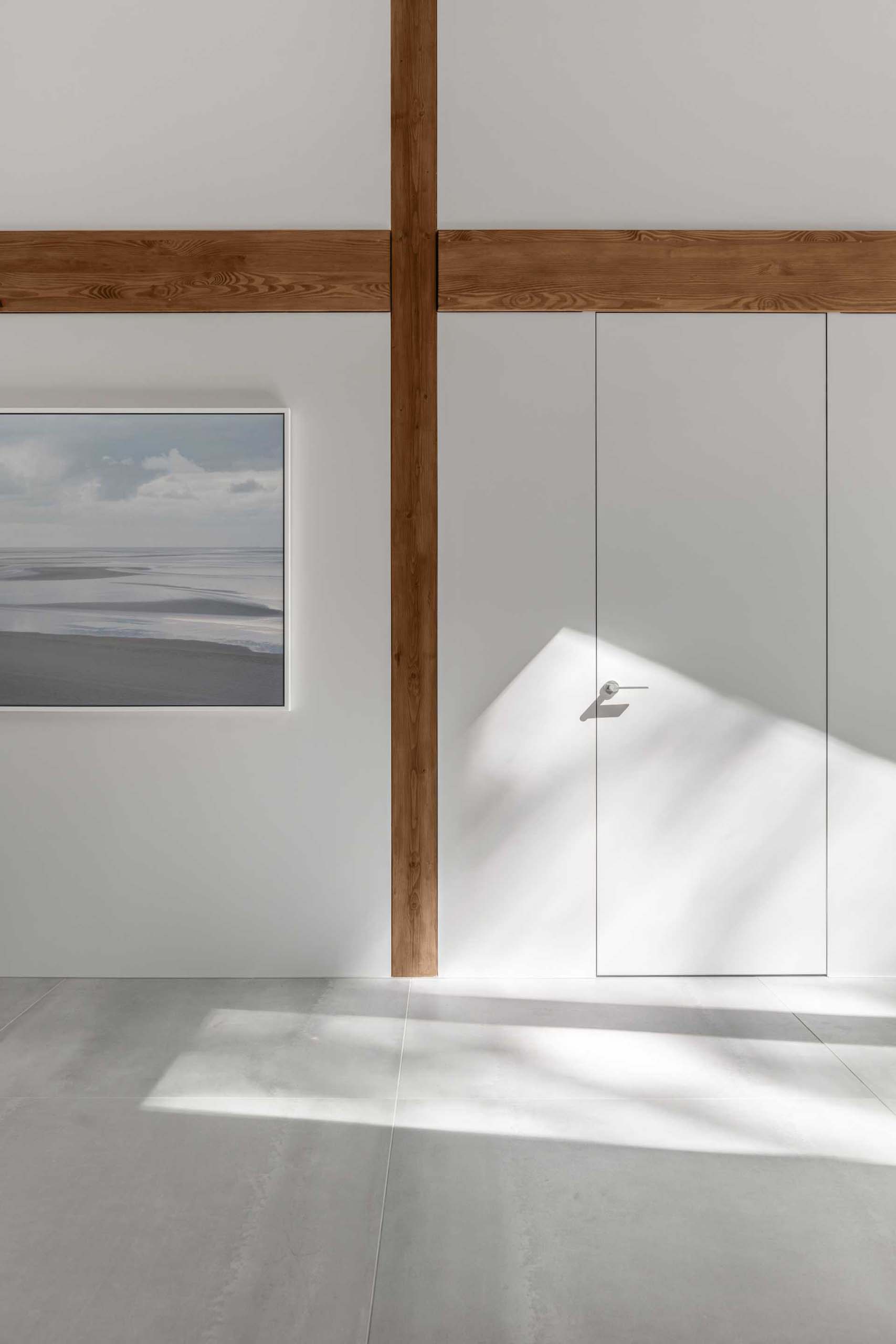 Both bedrooms in the home have the same color palette with blue and gray bedding.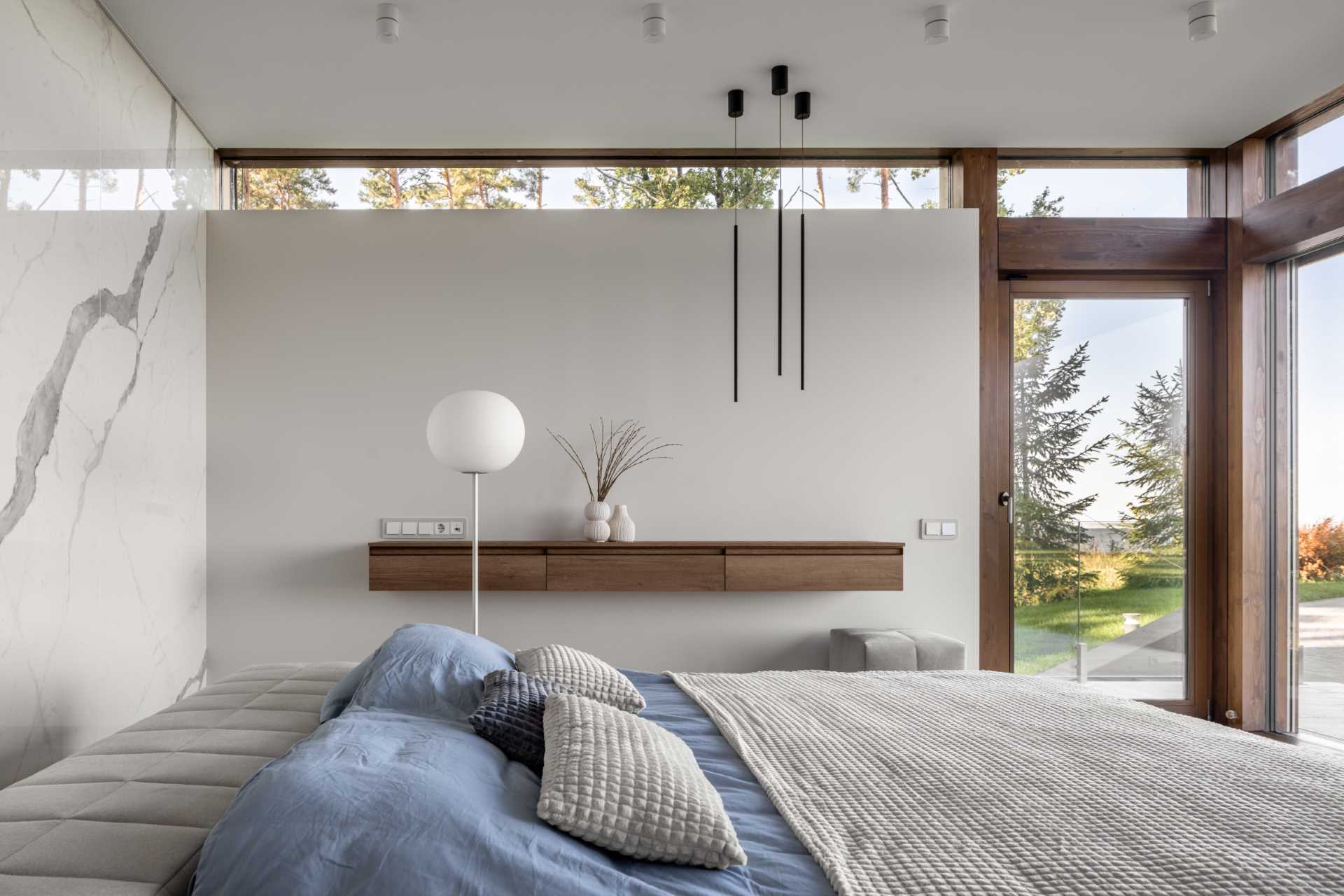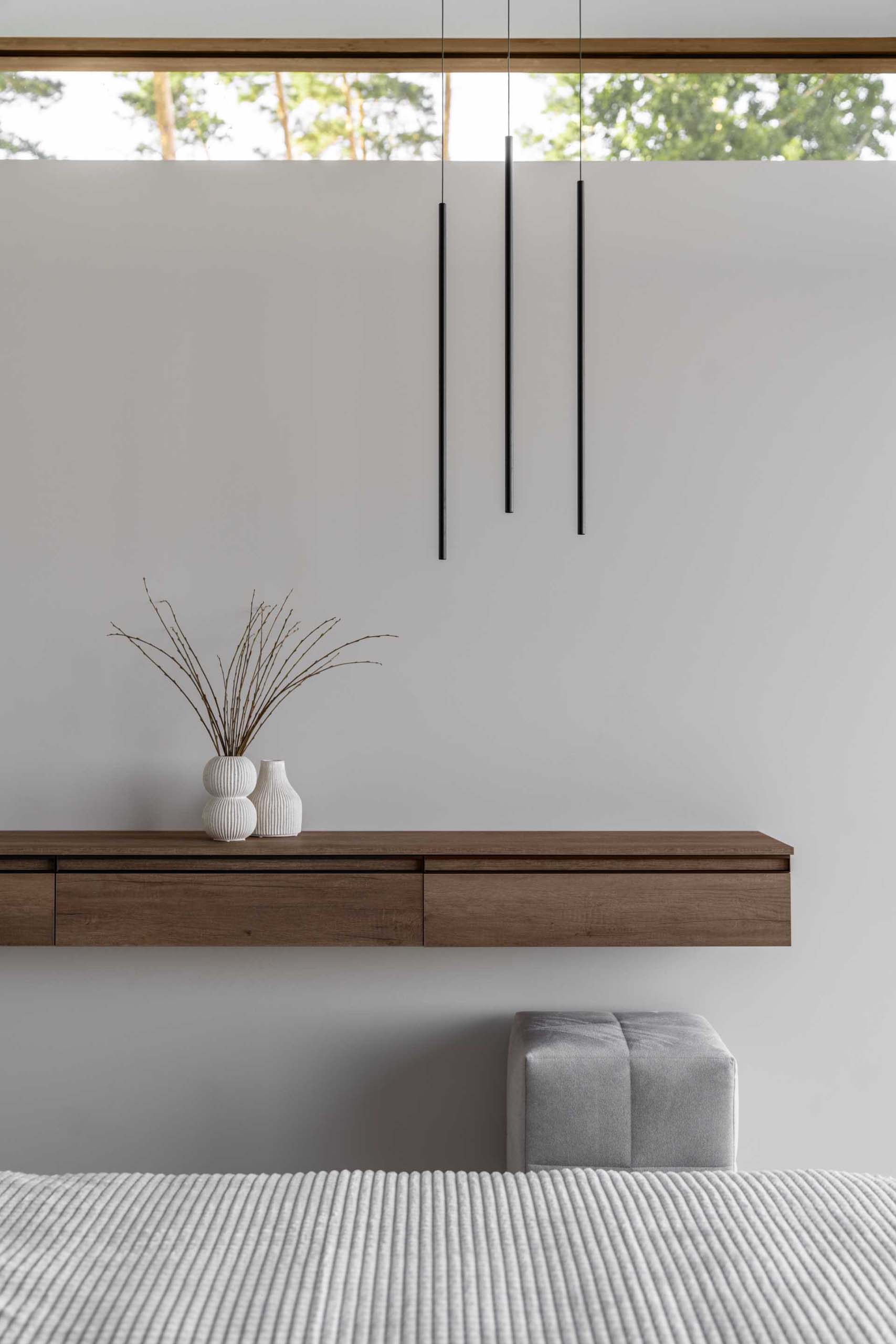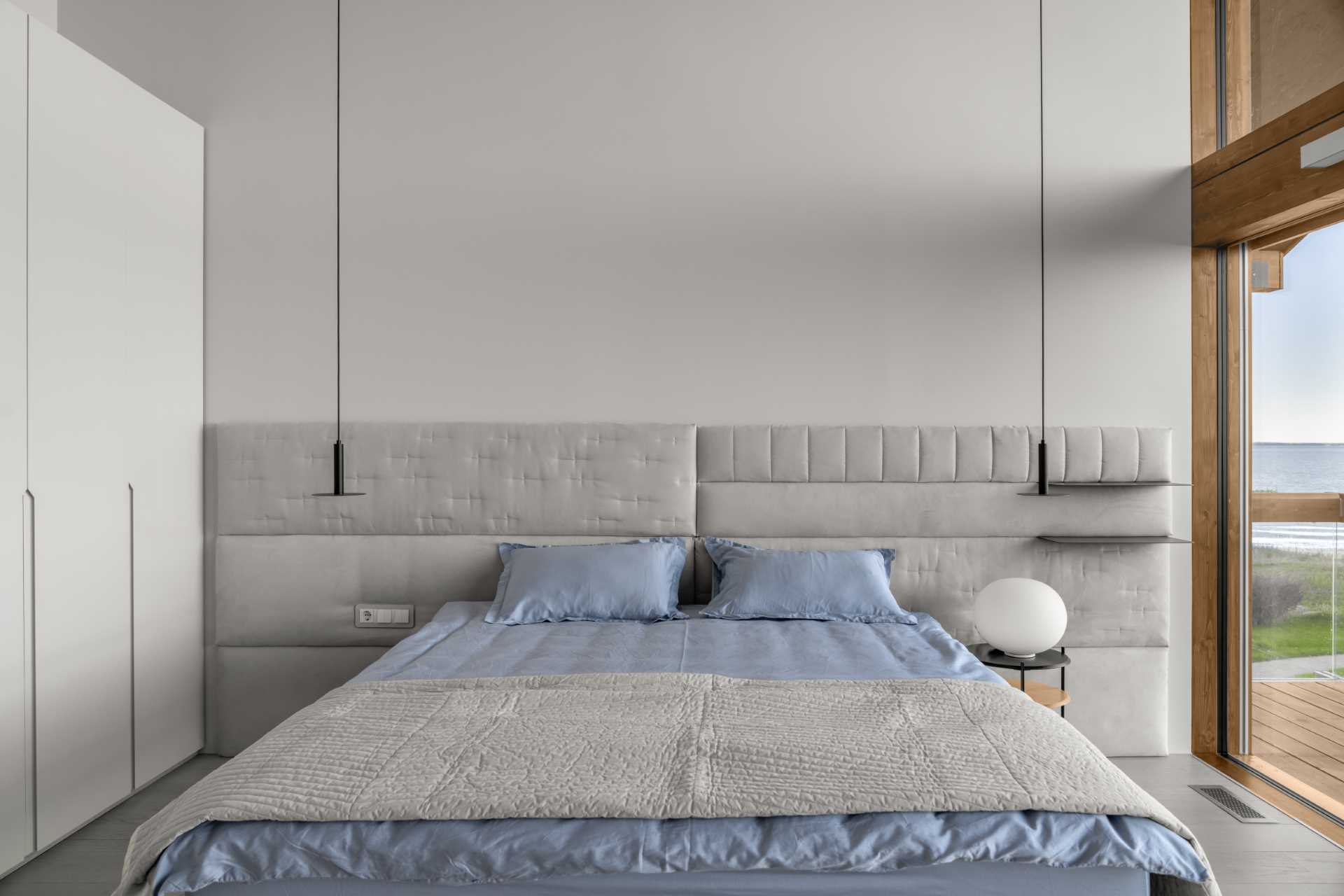 In the main bathroom, there's a floating wood vanity, a round backlit mirror, a freestanding bathtub, and a shower with a shower niche.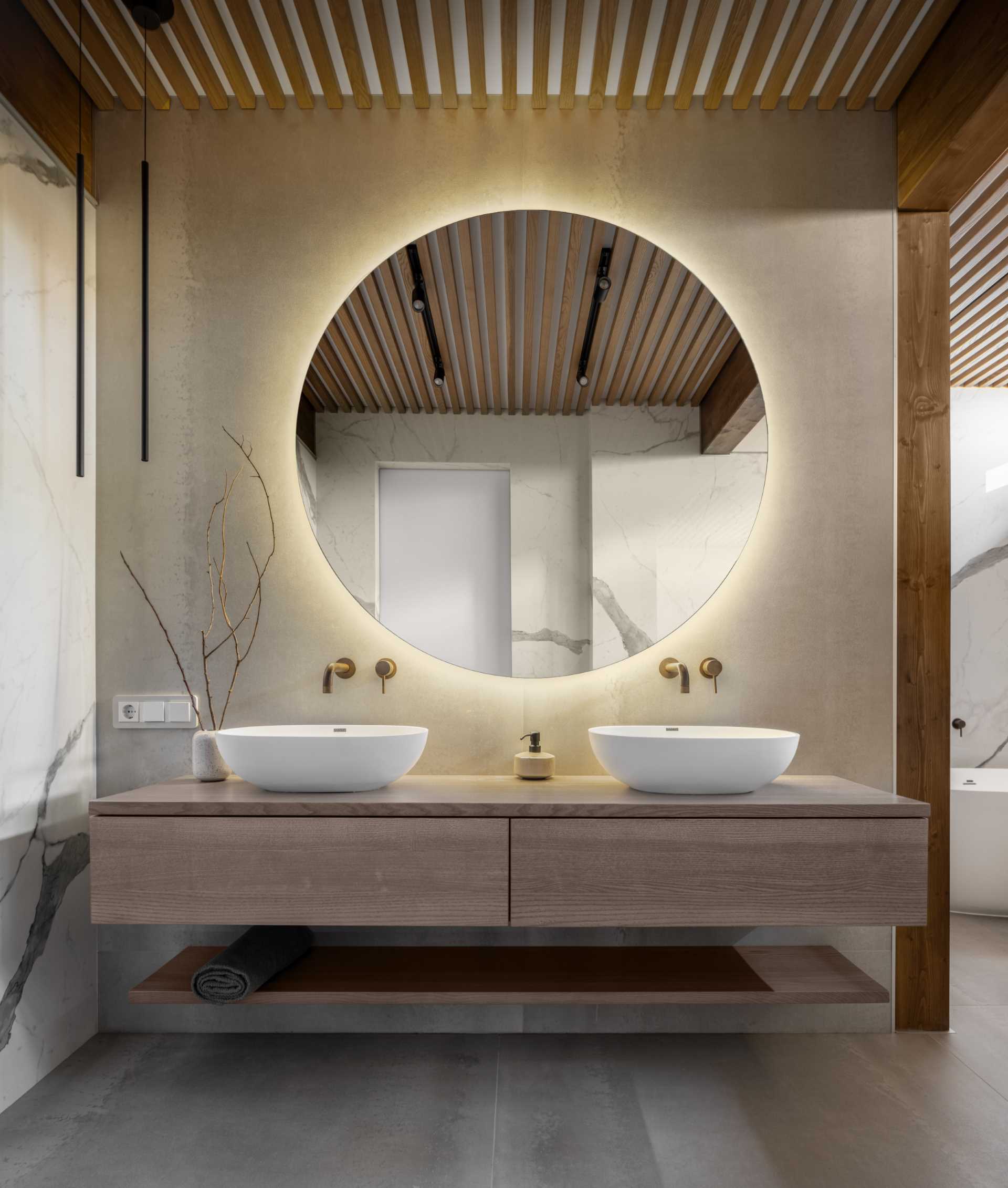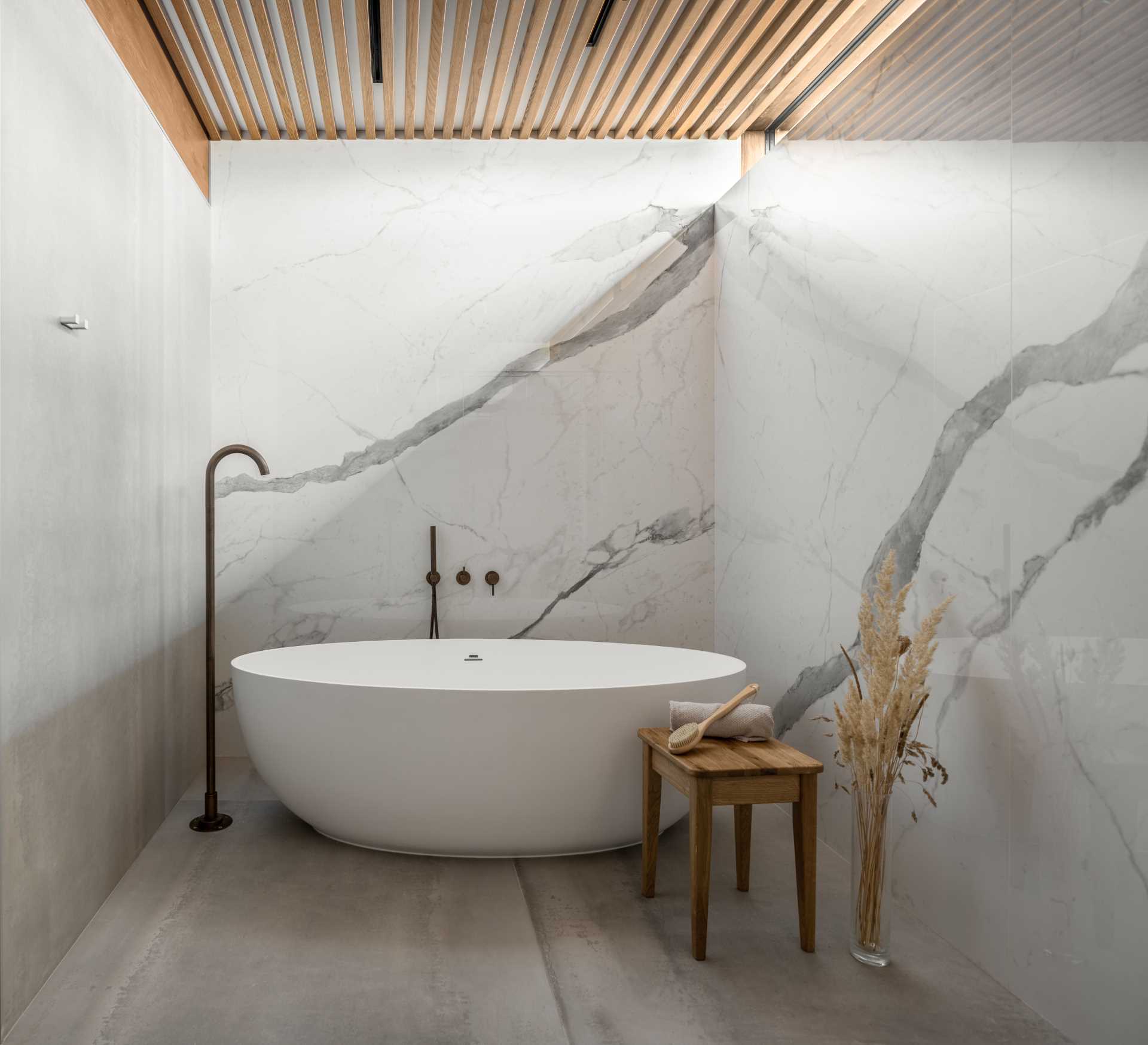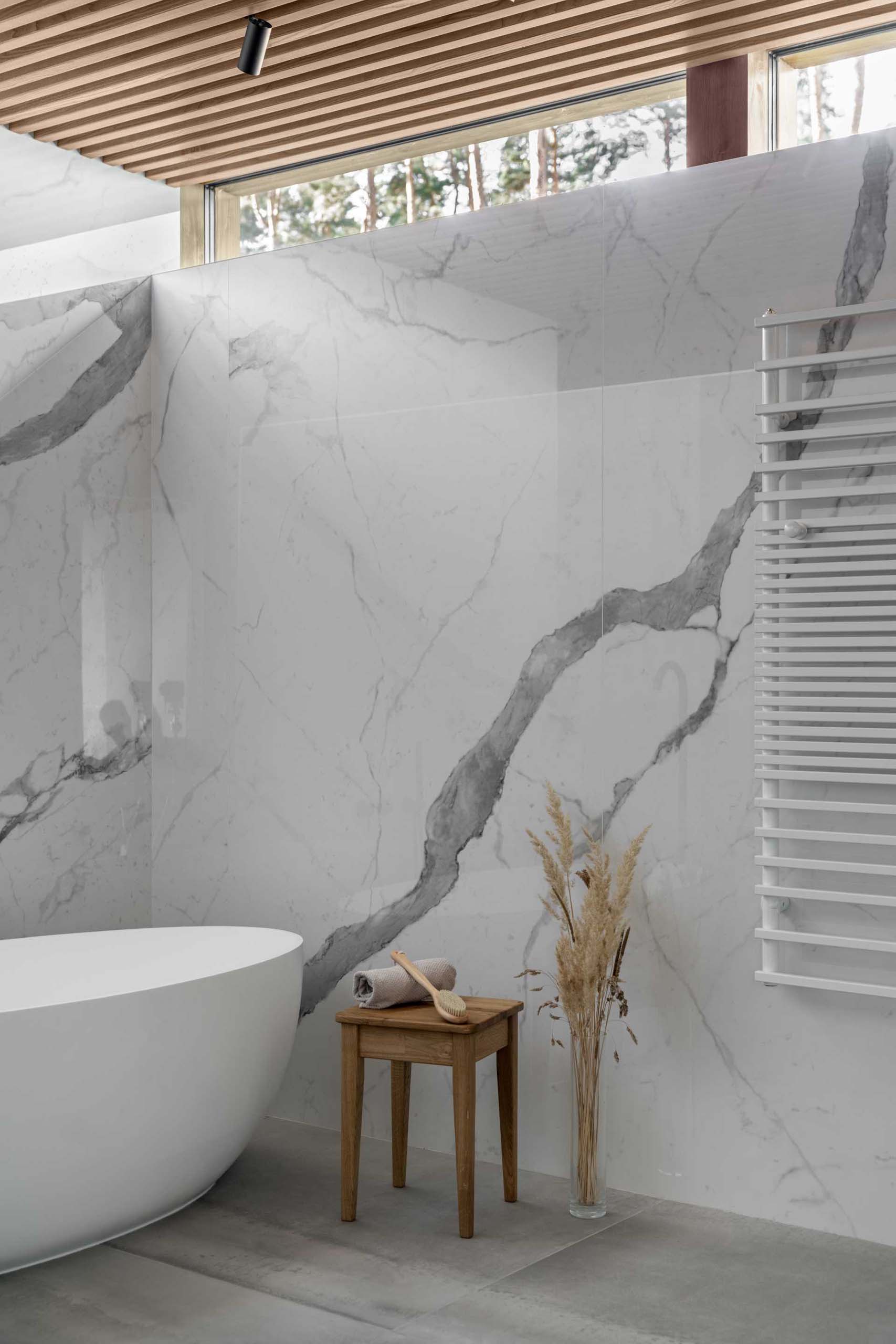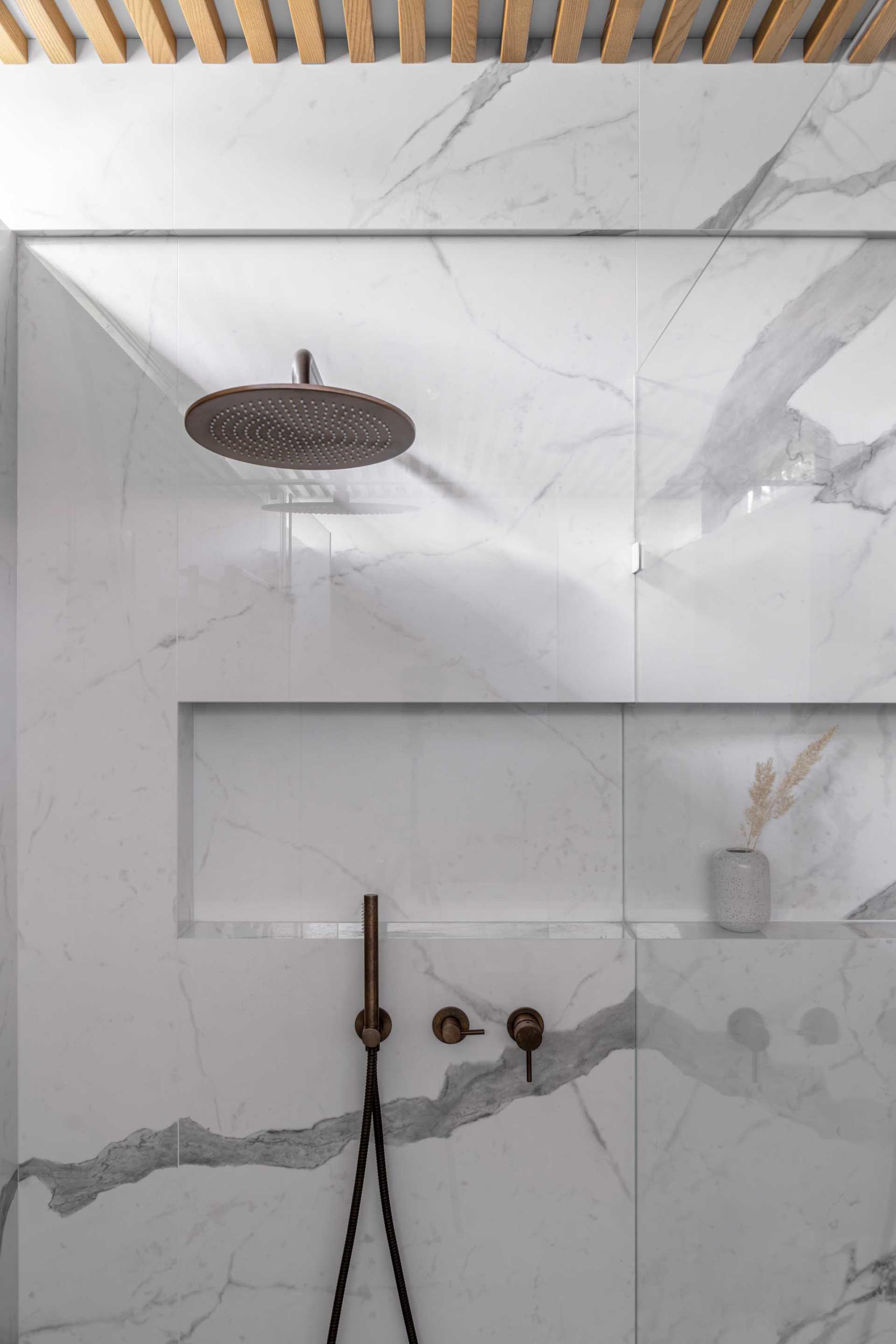 Here's a look at the floor plan of the home, showing both levels.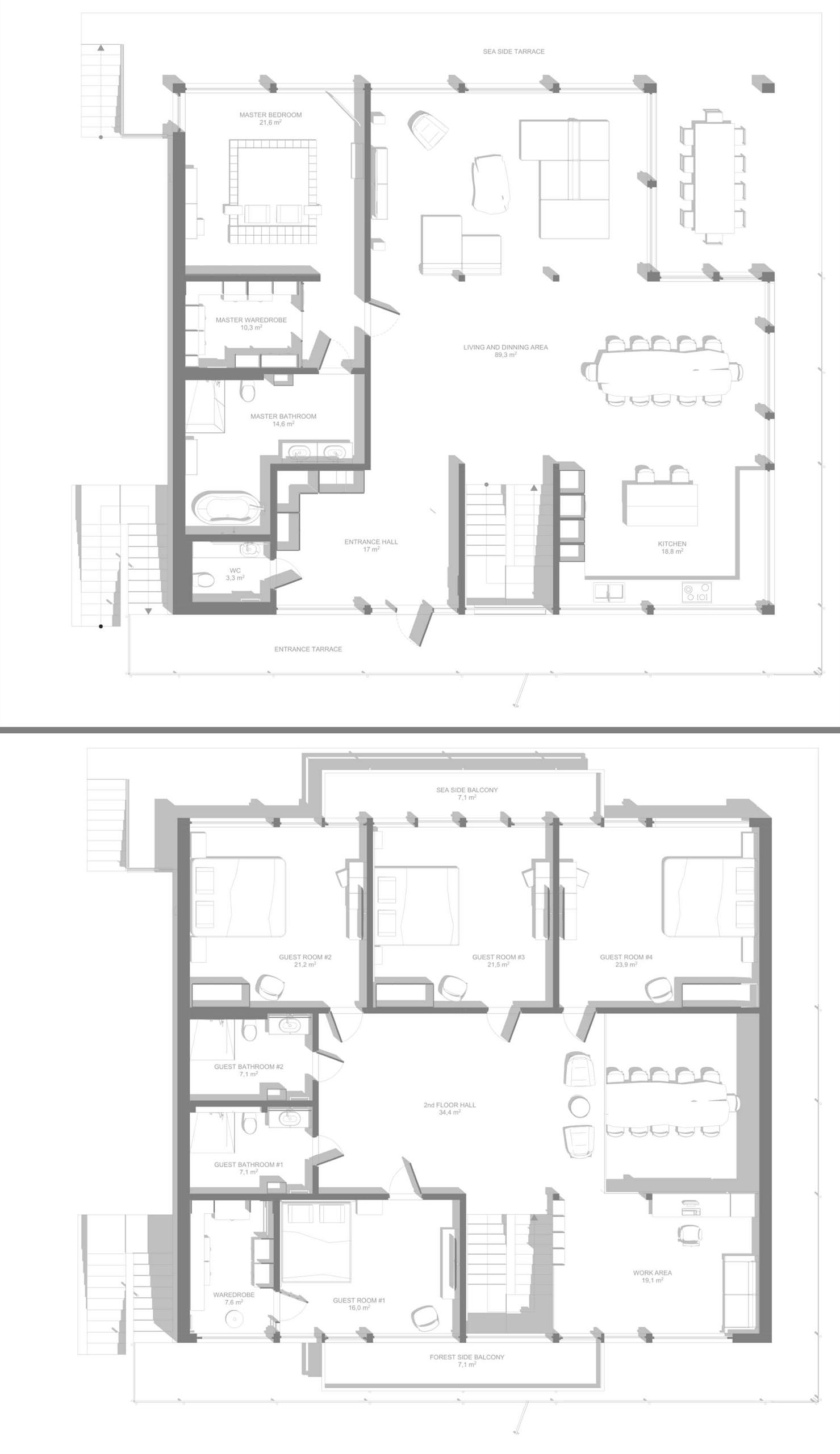 Photography by Andrew Bezuglov | Design: Karlikova Architects | Lead Architect: Iryna Karlikova
Source: Contemporist