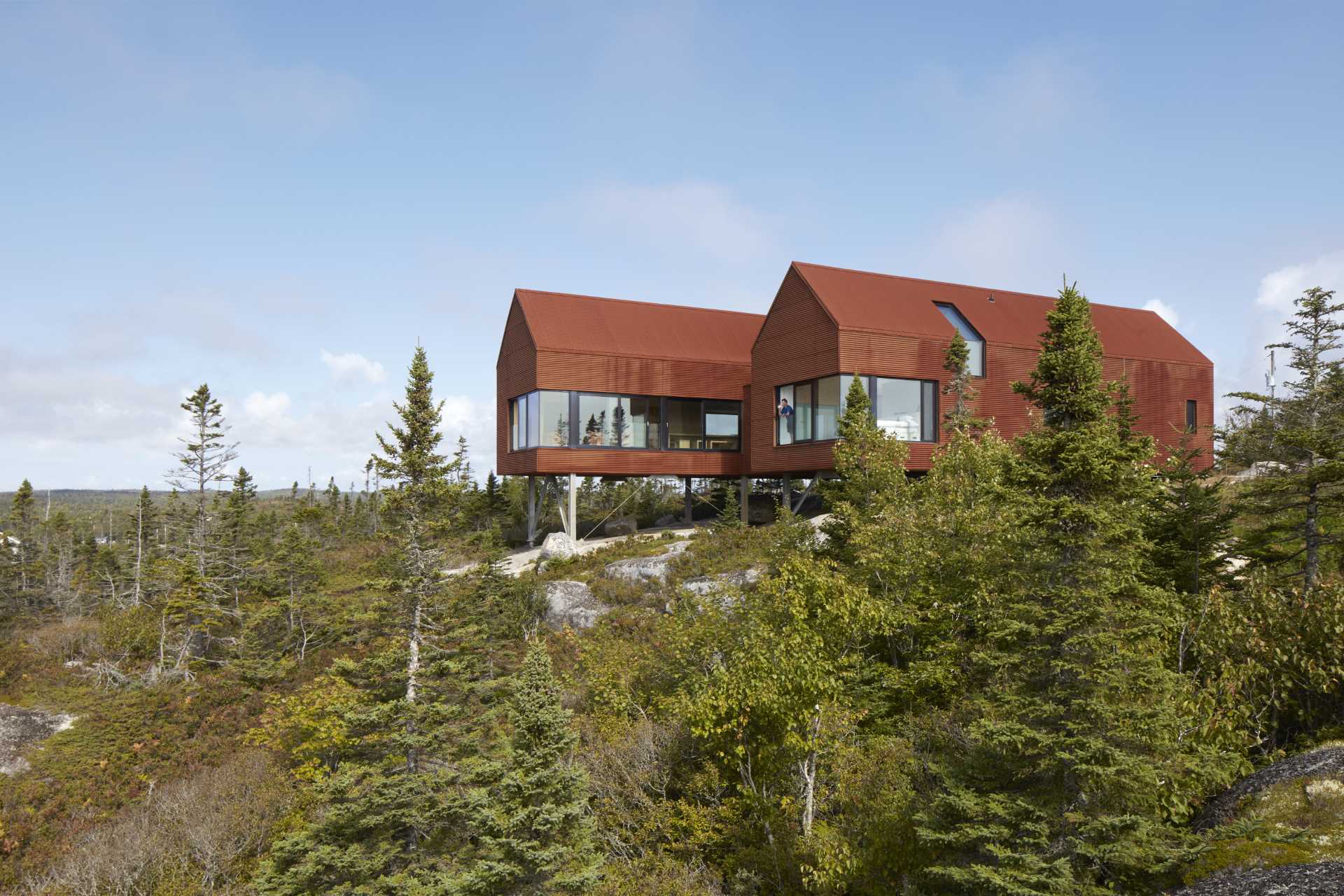 Canadian firm MacKay-Lyons Sweetapple Architects has designed a home that's perched on a granite hilltop looking out on Nova Scotia's Atlantic coast.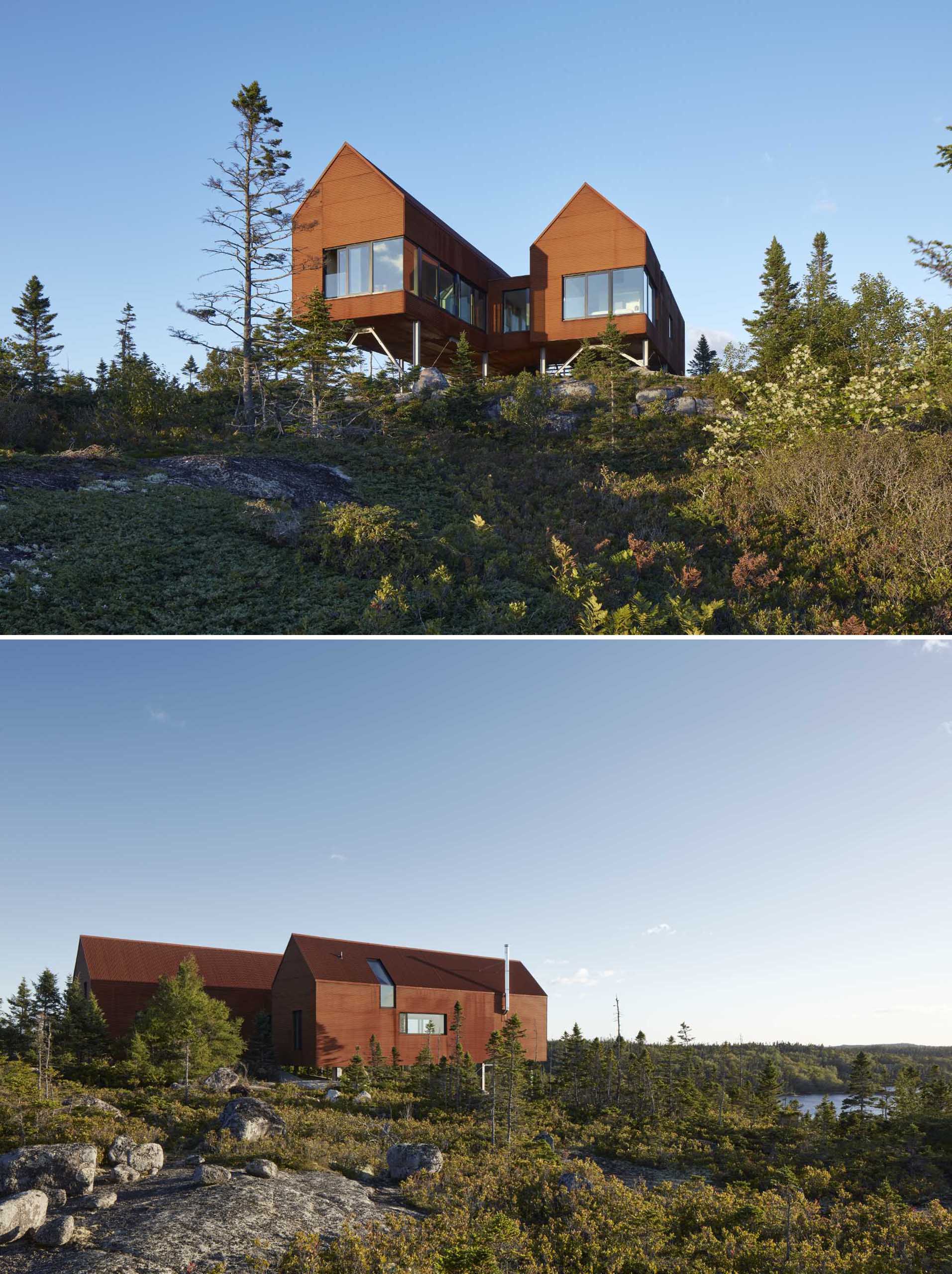 Corrugated steel, which has weathered over time, wraps around the structural metal frame, complimenting the ever-evolving nature that surrounds the house.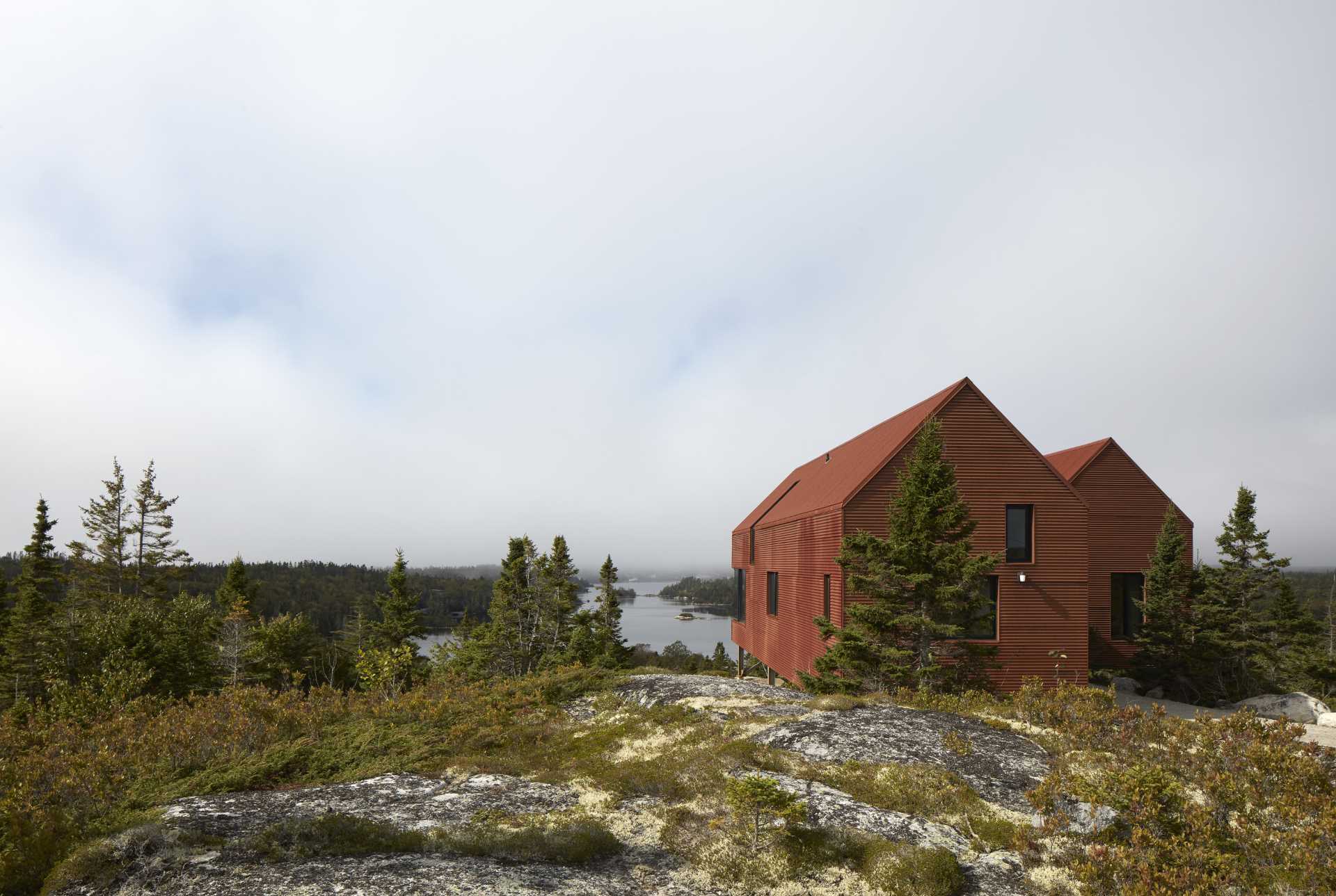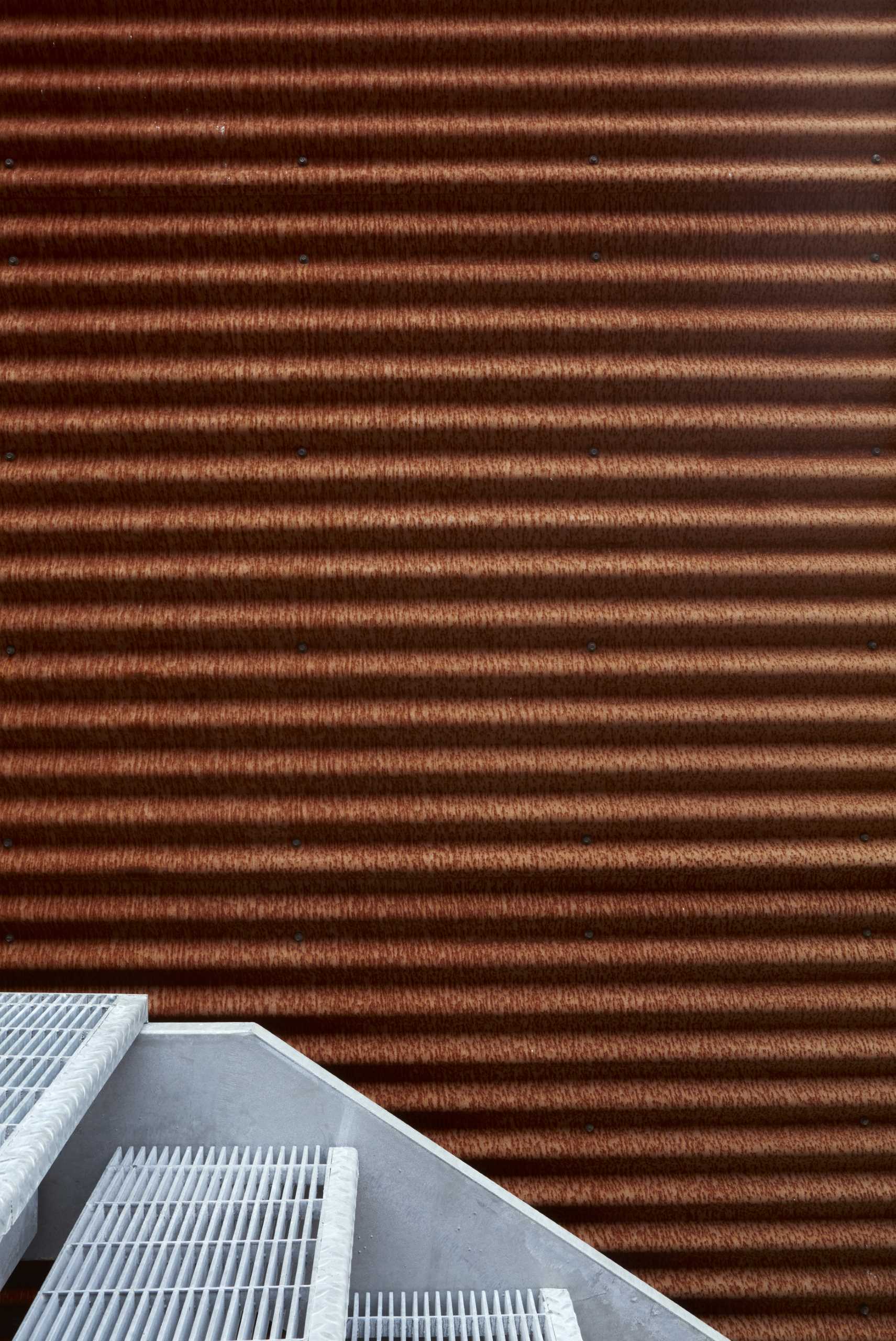 Black window and door frames featured throughout the house contrast the weathered steel siding.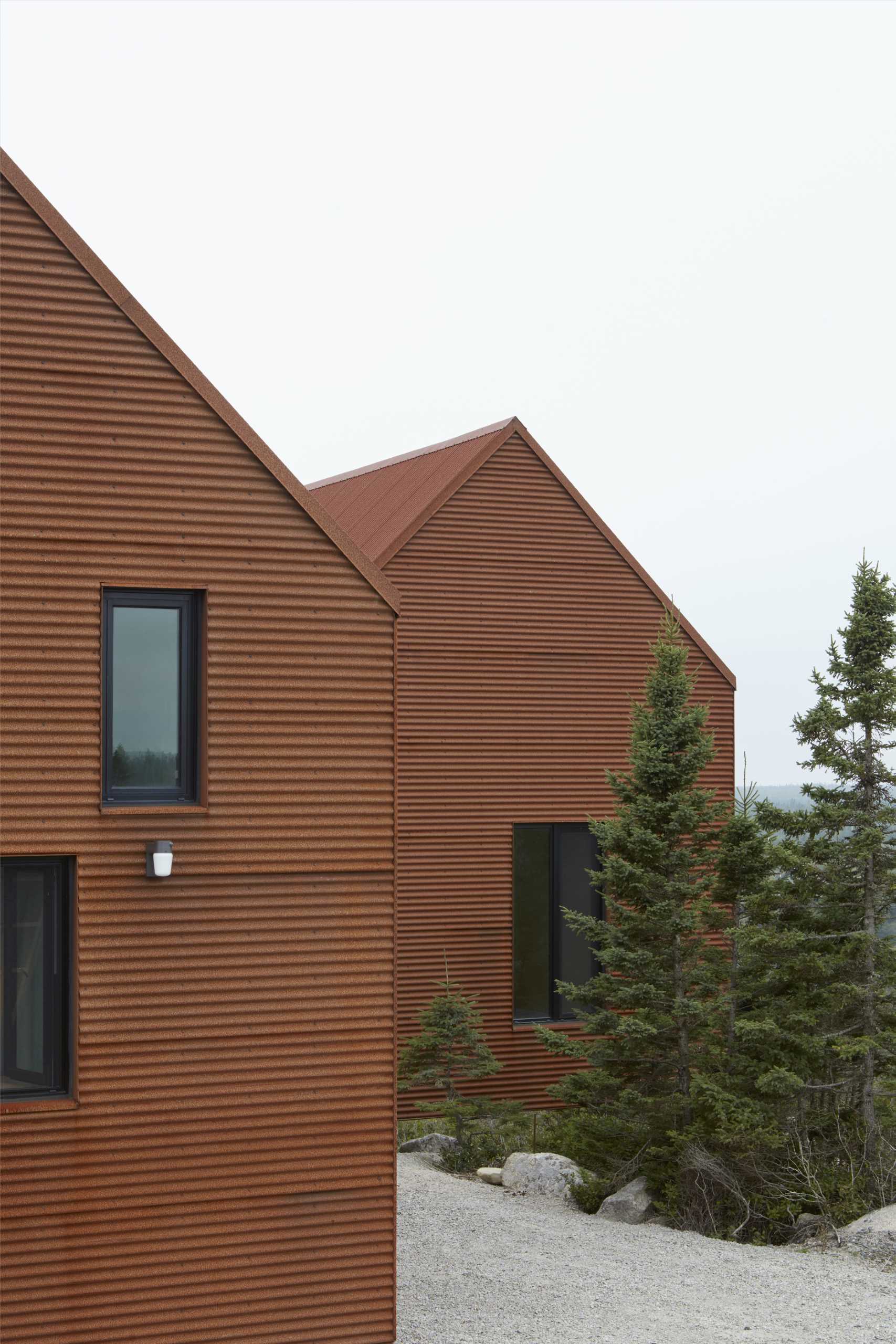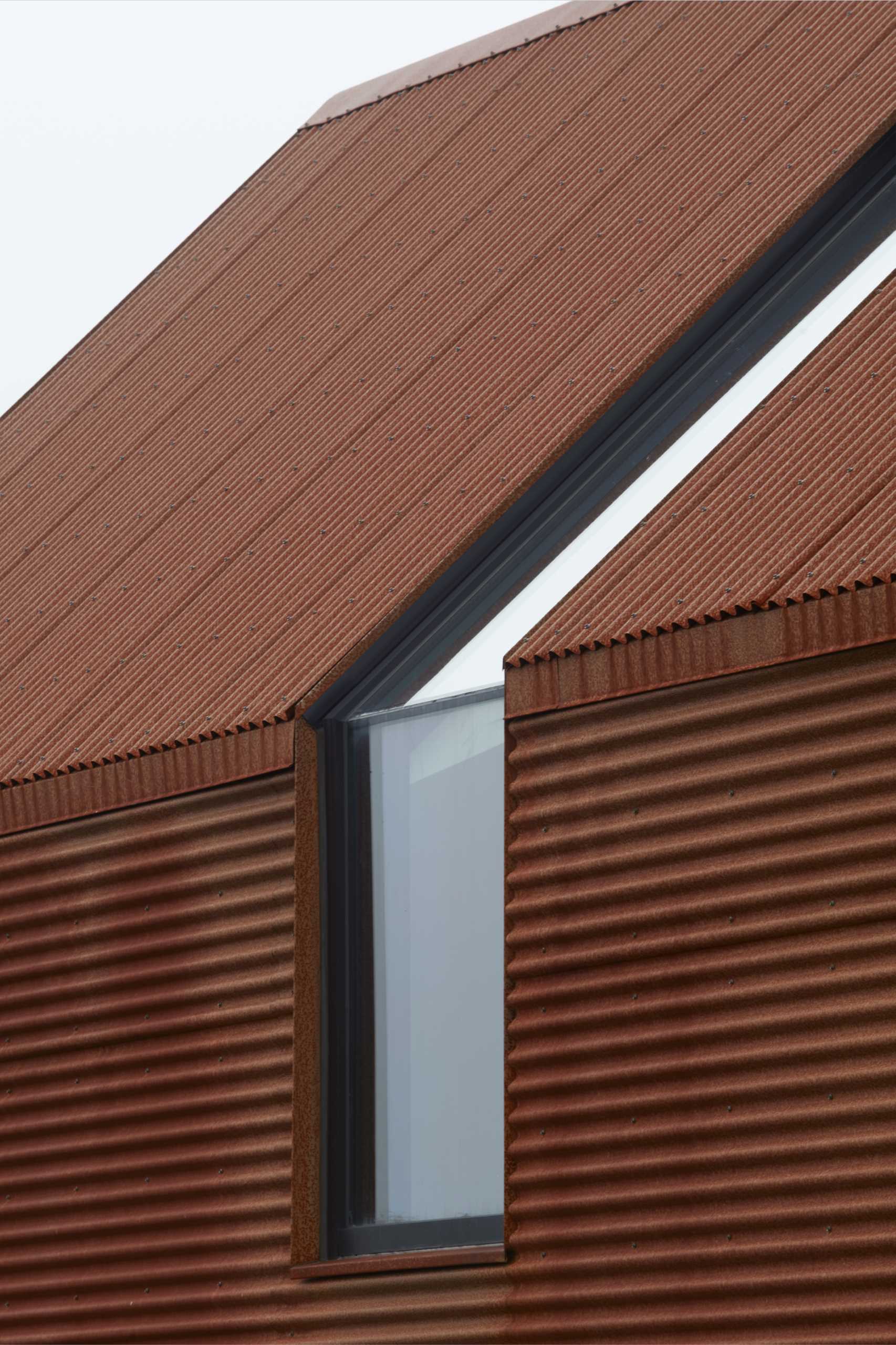 The house is raised up on galvanized steel stilts, creating the impression of floating above the bedrock, while also providing space for lichens and red conifers to grow underneath and around the building.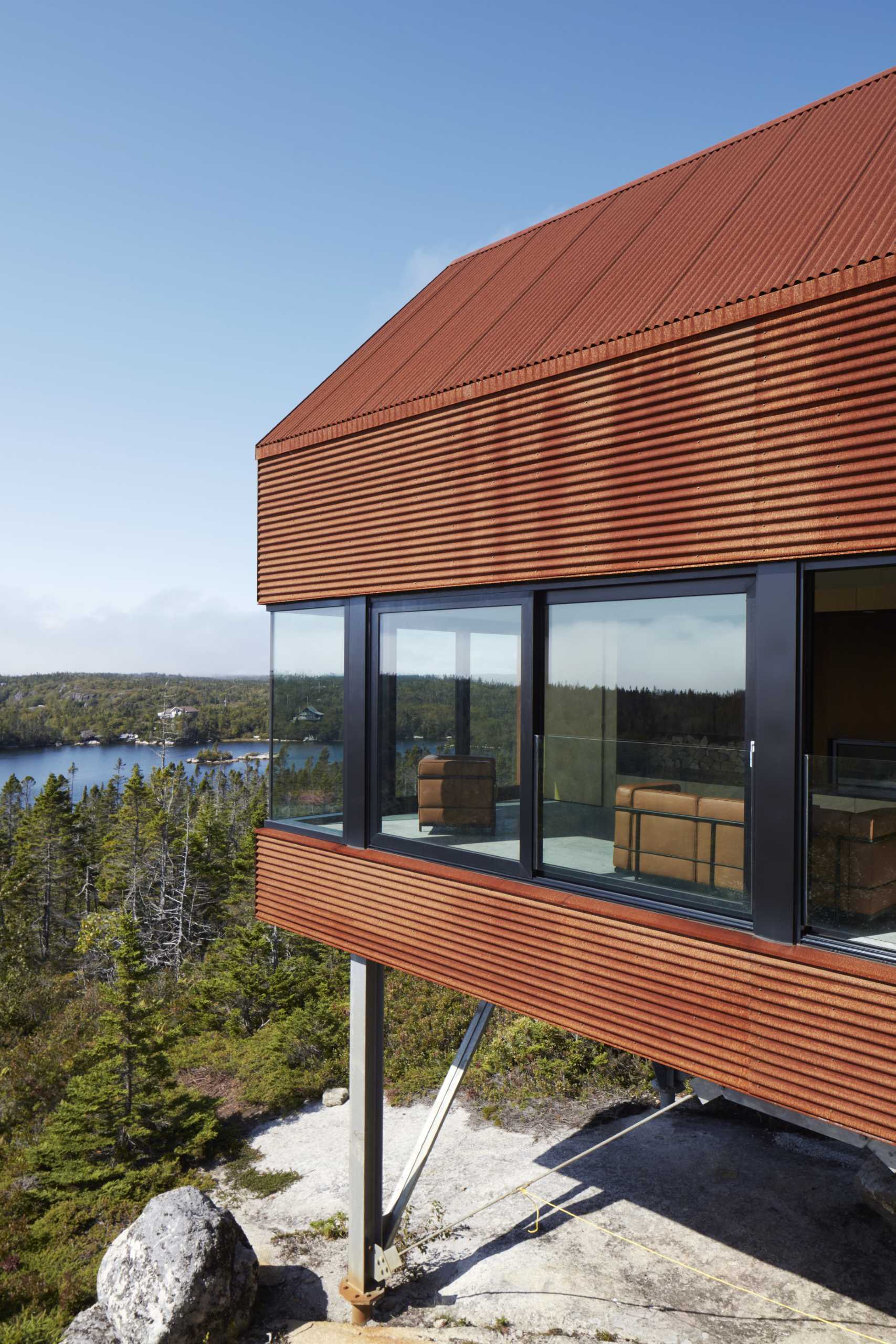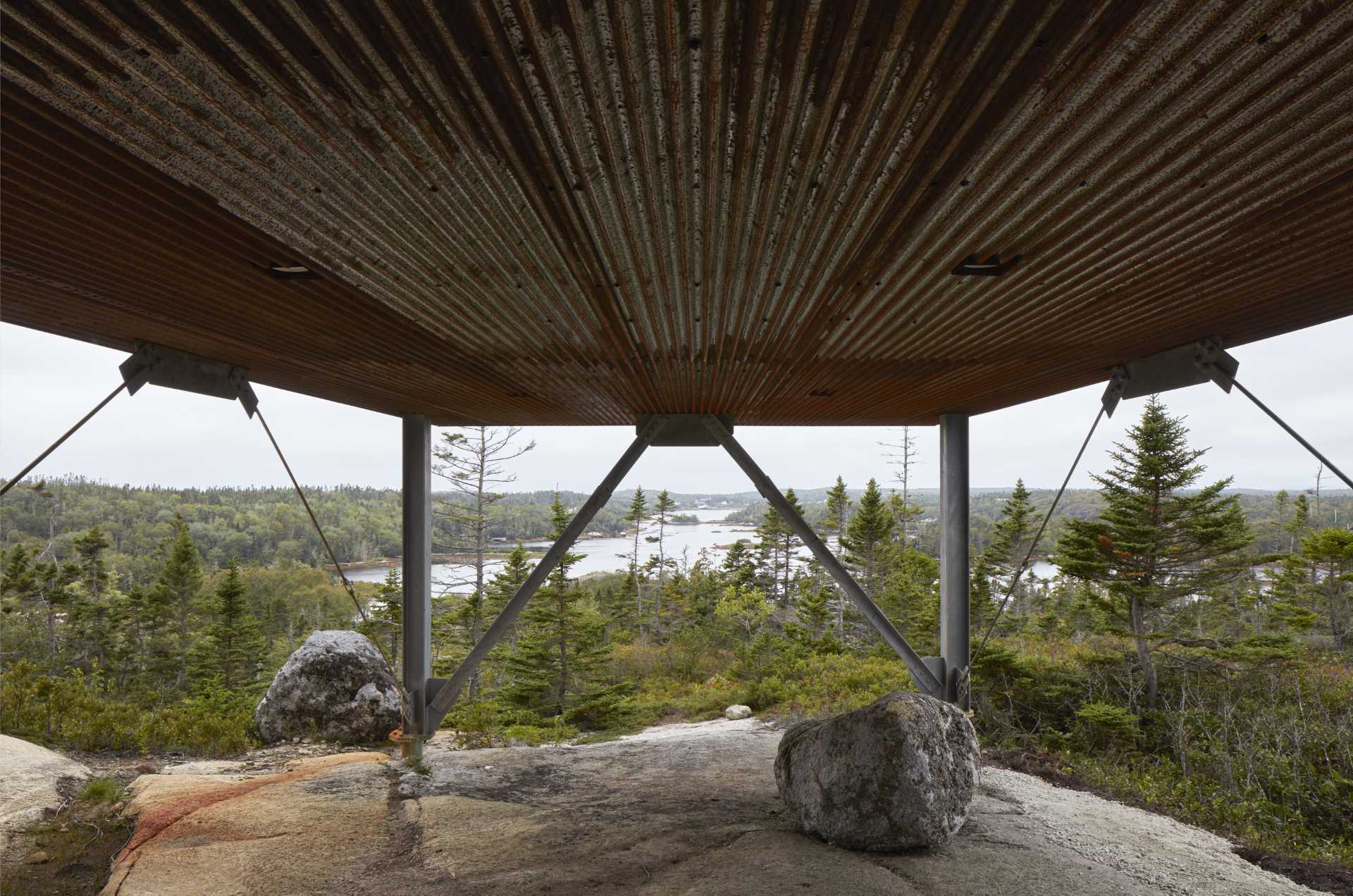 Stepping inside, the main social areas of the home are open plan, with the living room at one end, and the dining and kitchen at the other. Custom cabinetry made from wood and steel elements add to the white walls and concrete floor.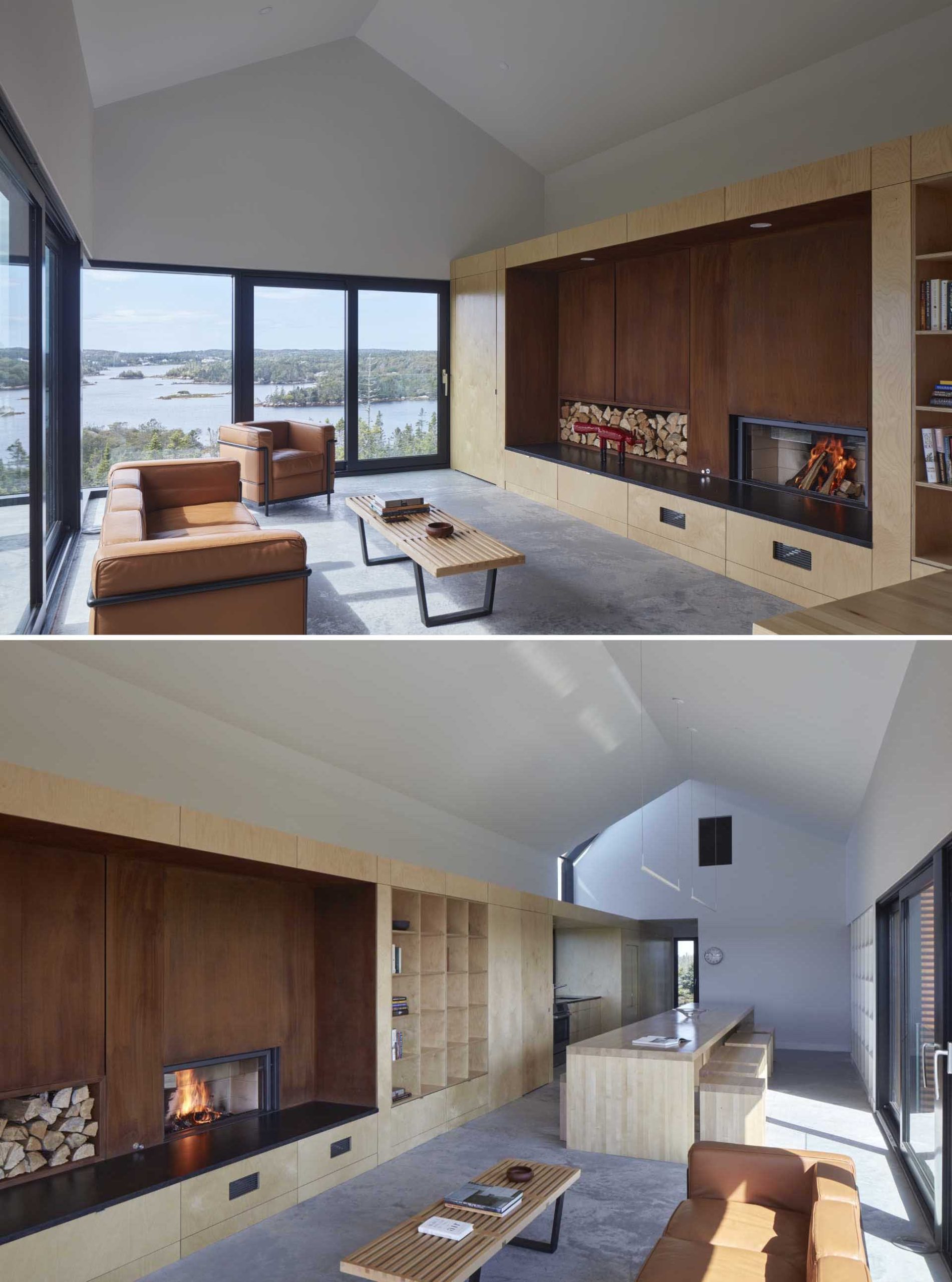 Skylights are scattered throughout the interior, adding natural light.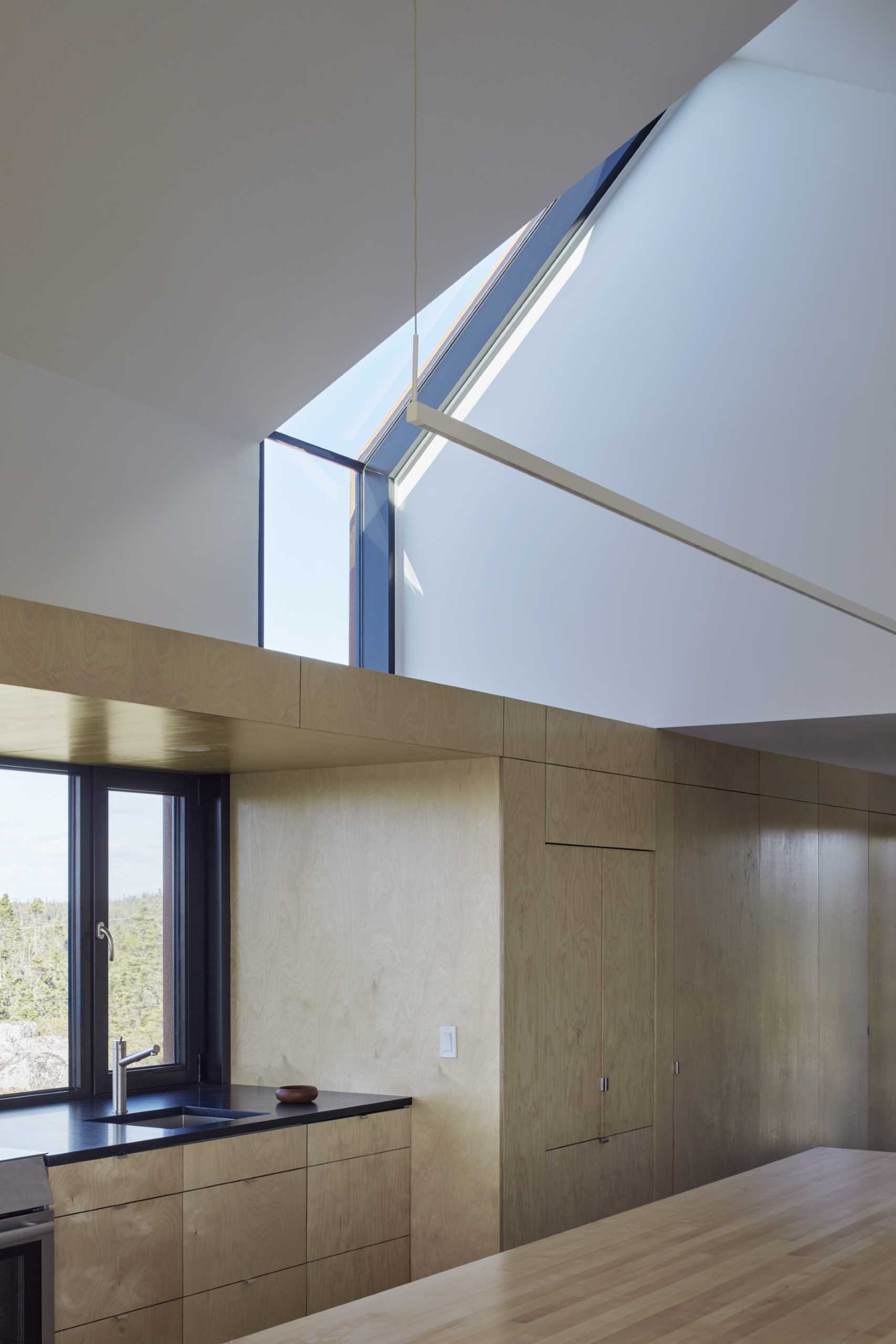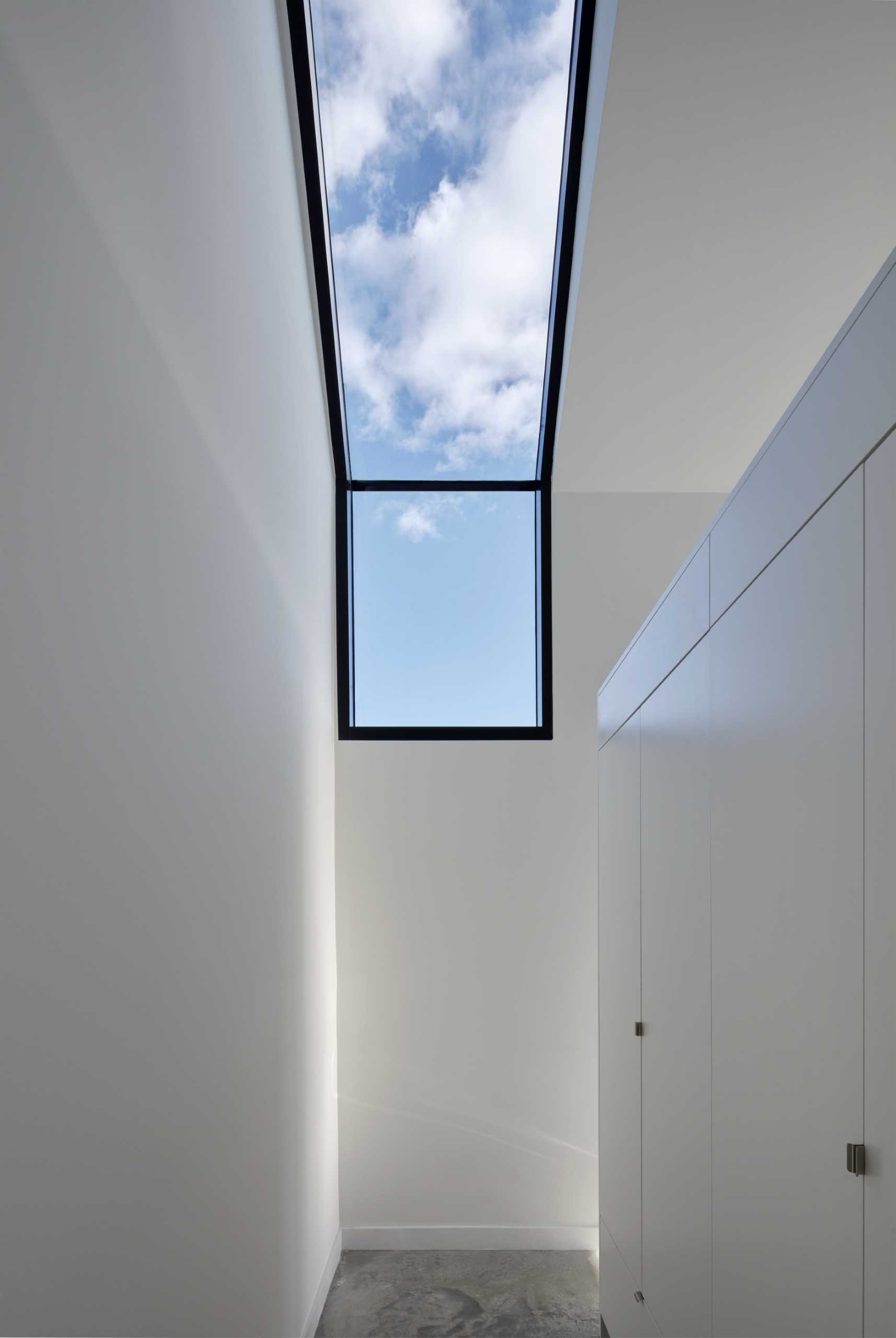 In one of the bedrooms, the wrap-around black-framed windows showcase the uninterrupted view of the trees.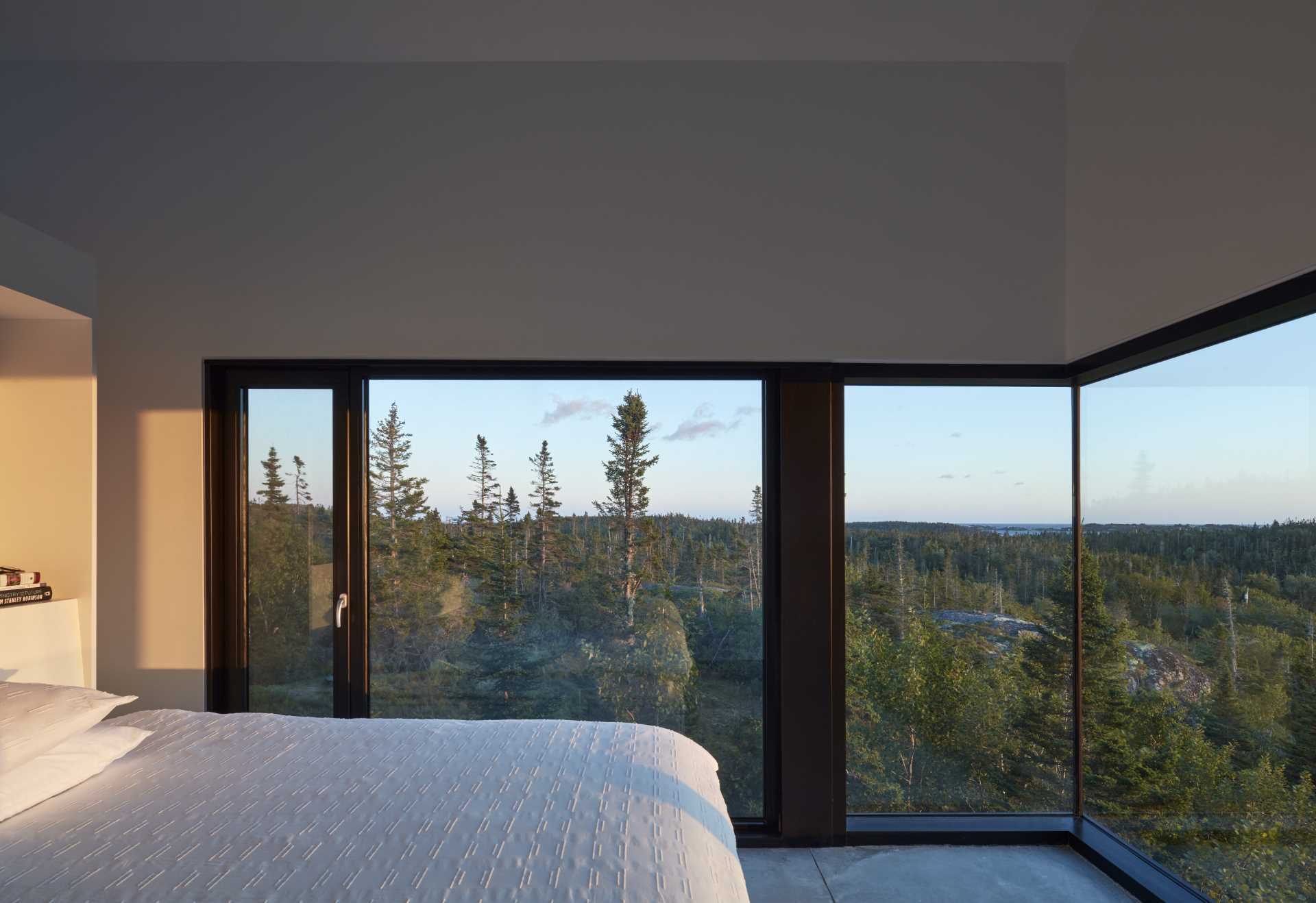 In another room, there's a built-in desk and a ladder leading to a loft.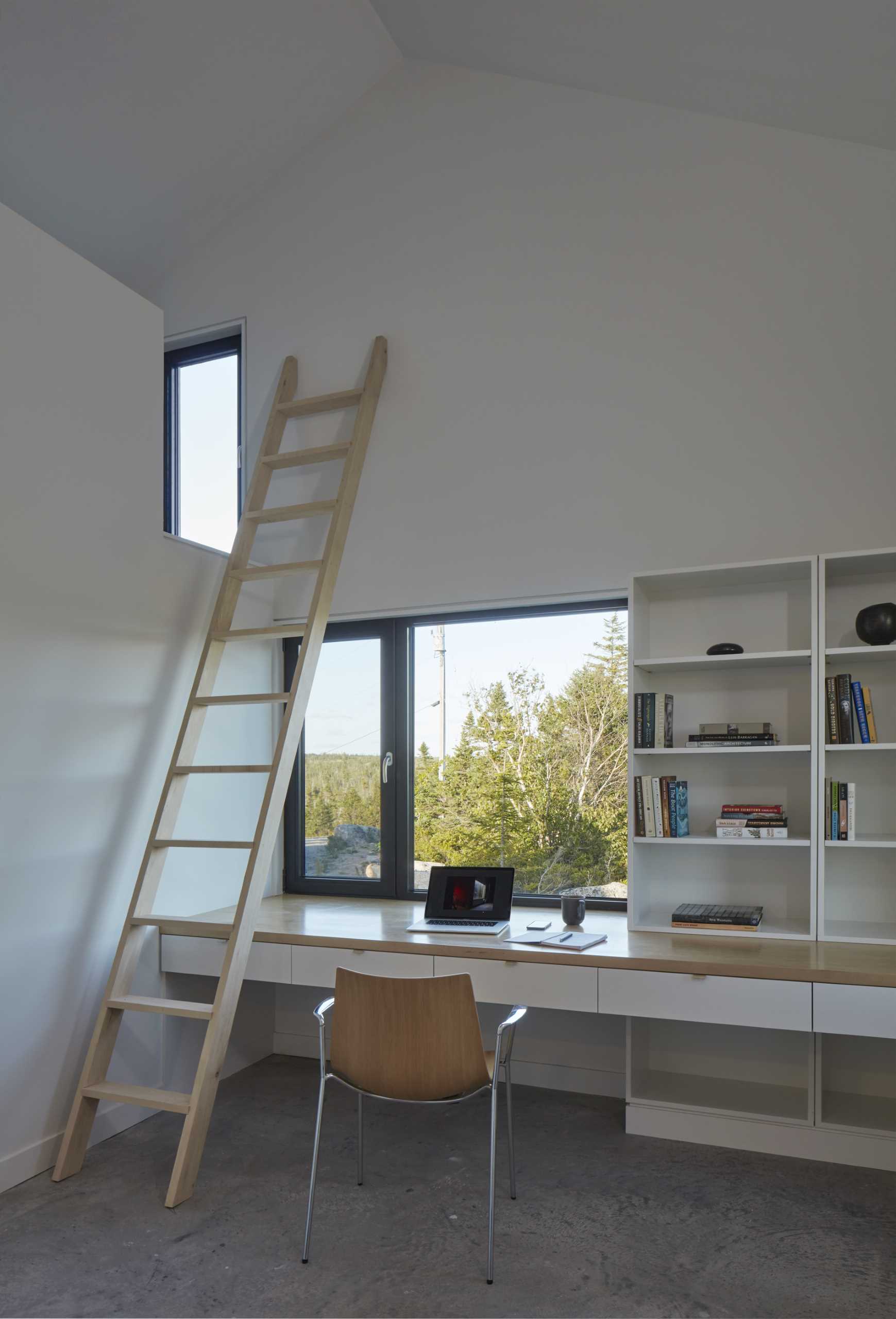 Here's a look at the drawings of the house, including the floor plan.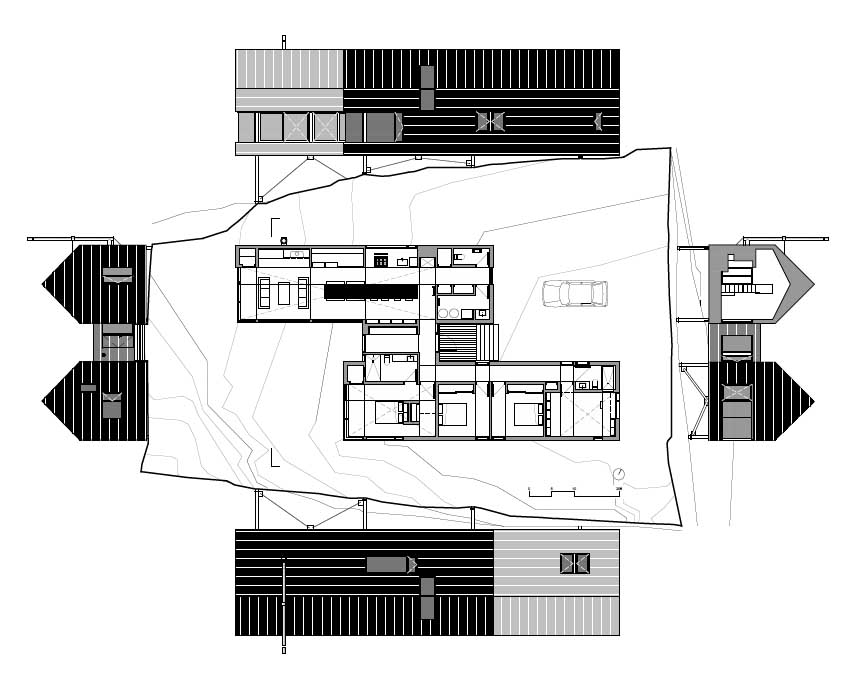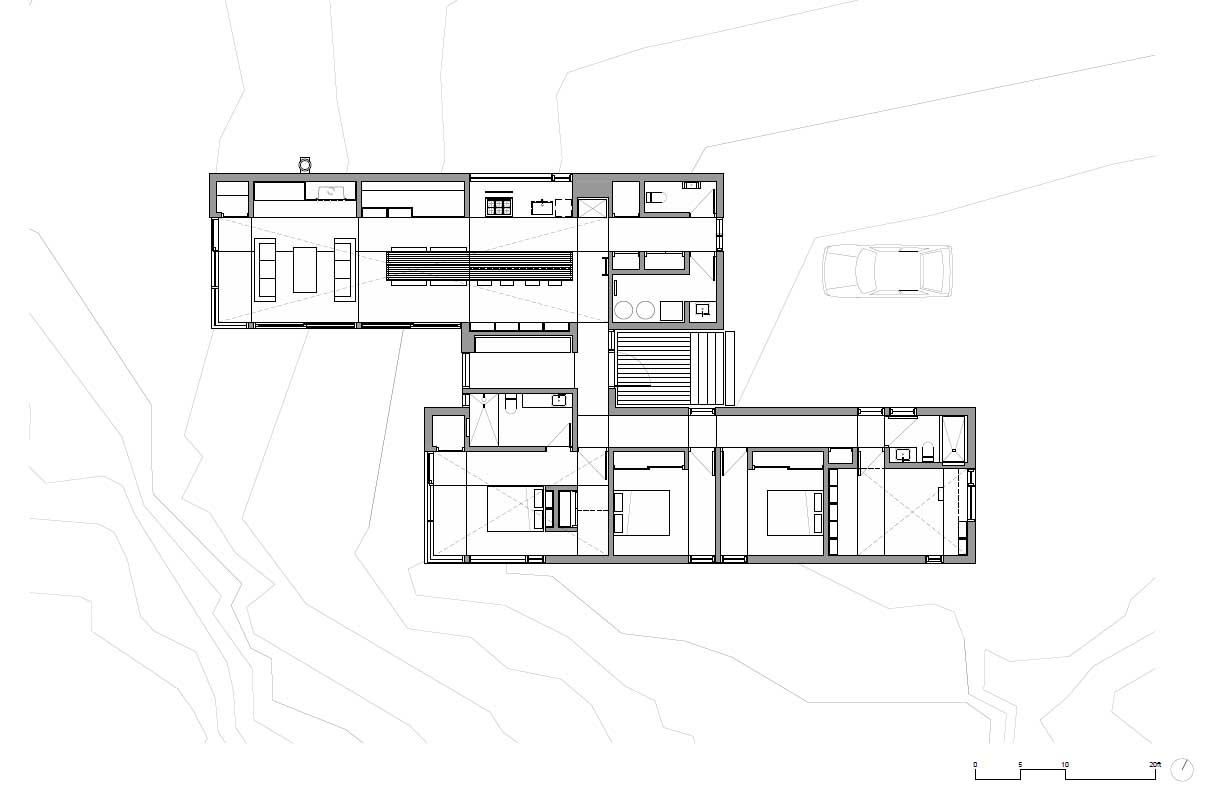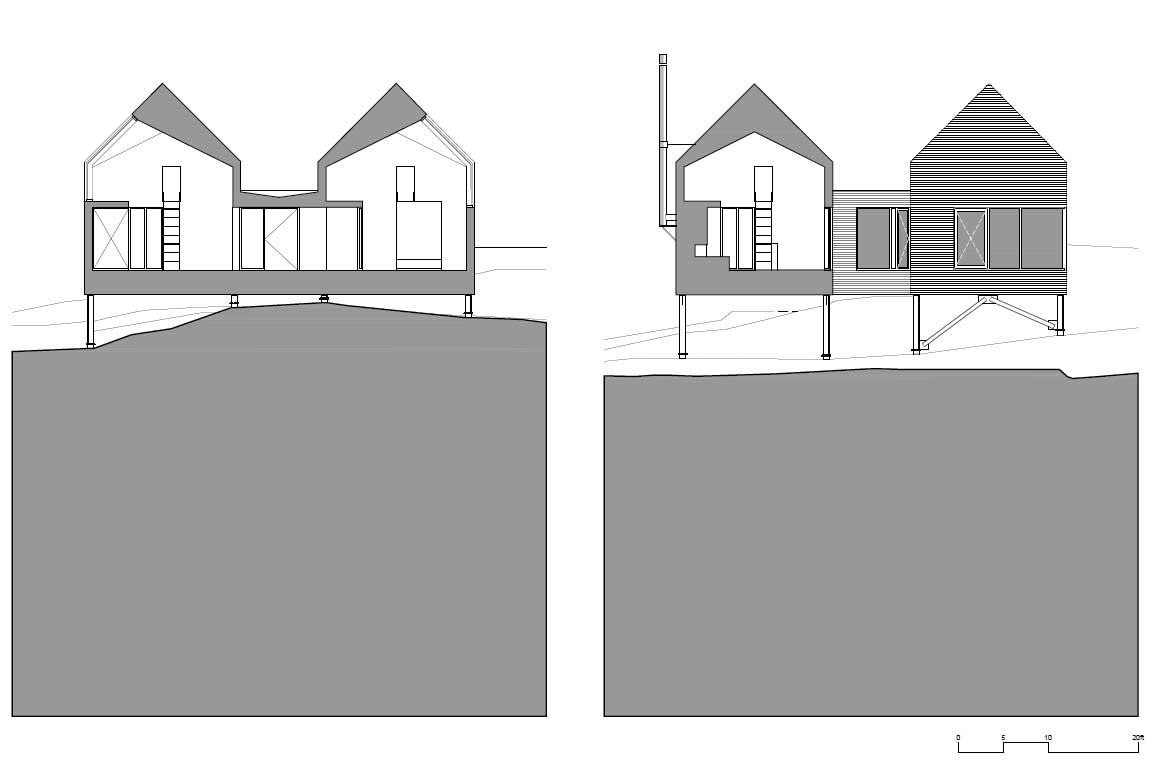 Photography by James Brittain | Architecture: MacKay-Lyons Sweetapple Architects | Design Lead: Brian MacKay-Lyons | Project Architect: Alastair Bird | Project Team: Shane Andrews, Diana Carl | Structural Engineer: David Bowick, Blackwell Engineering | Construction: Gordon MacLean
Source: Contemporist