Deep beneath the ground in the Berici hills of the city of Vicenza, northern Italy, sits the dramatic Cava Arcari, a former quarry reimagined by David Chipperfield Architects into a multipurpose minimalist event and cultural space.
The quarry has been a vital excavation site in the region for centuries, supplying the prestigious Pietra di Vicenza stone—a green calcareous rock excavated by hand at around 300 meters below sea level and later used for traditional neoclassical villas of palladian echo. The extraction process generated a captivating space of intricate geometry, with intersecting tunnels and large, irregular blocks of rock left in between to give structural stability to the cave. After the closure of its operations, the Milan-based arm of David Chipperfiled was commissioned to transform the visually intriguing space into a multifunctional performance venue offering a flexible layout.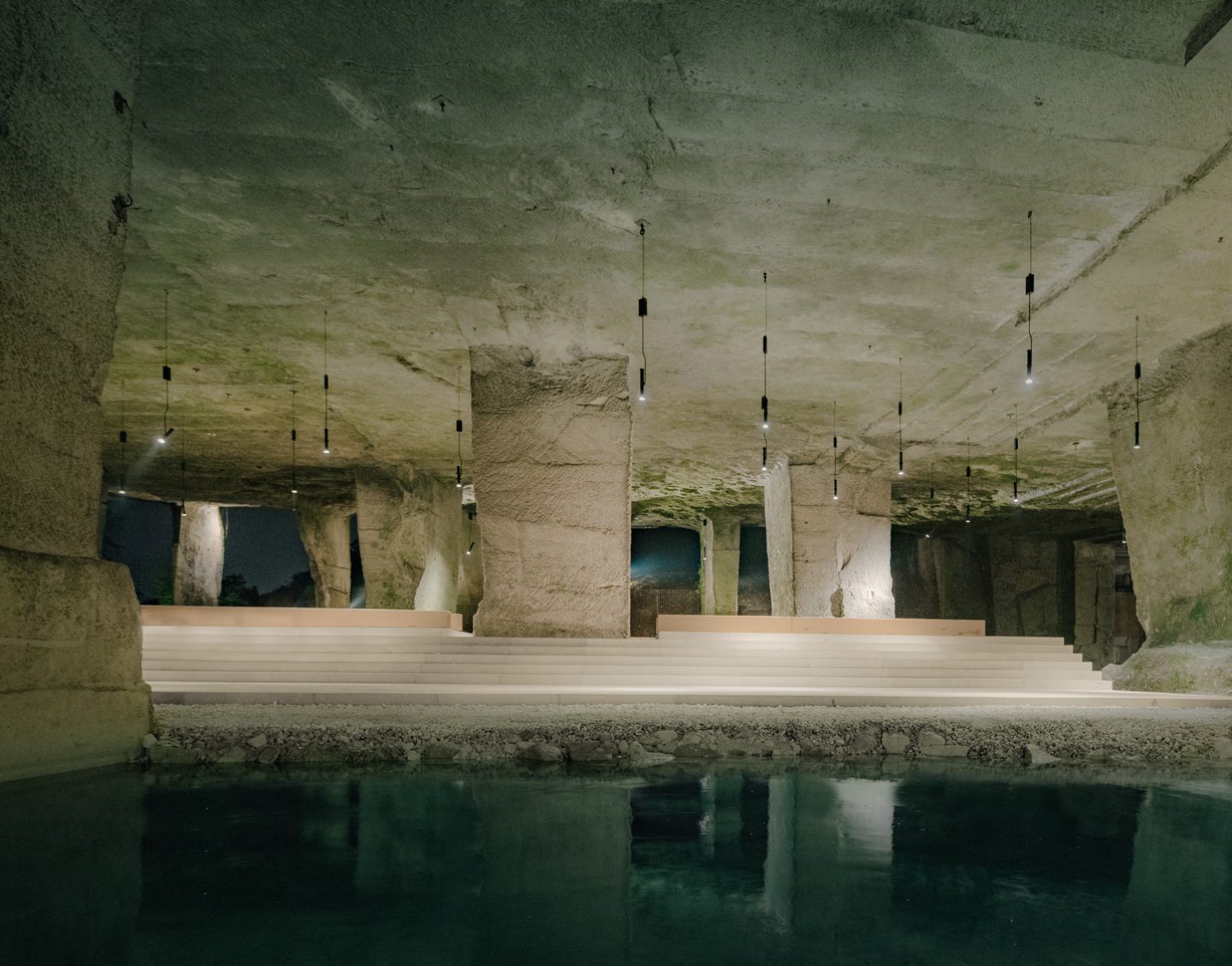 Image © Simon Menges
The result is a succession of horizontal planes and terraces embedded between the carved pillars and made of the same material as the quarry. Arranged on distinct levels and connected by steps and ramps to allow maximum flexibility of use, the platforms recall the stratified nature and the idea of subtraction and addition present in the internal structure of the petrous material. Together, they accommodate up to 300 people, creating large and flexible stages ideal for concerts, conferences, theater performances, and more. Filled with water that spreads deep into the ancient cave, the surrounding spaces create a thrilling visual show, rendered ever more dramatic by the cave's unique sound landscape. Adding to the sculptural power of the site are also artificial lighting systems and the soft sunlight entering the enclave throughout the day, illuminating its central space and creating a visual spectacle of mesmerizing reflections in the pools of water that lie behind the platforms.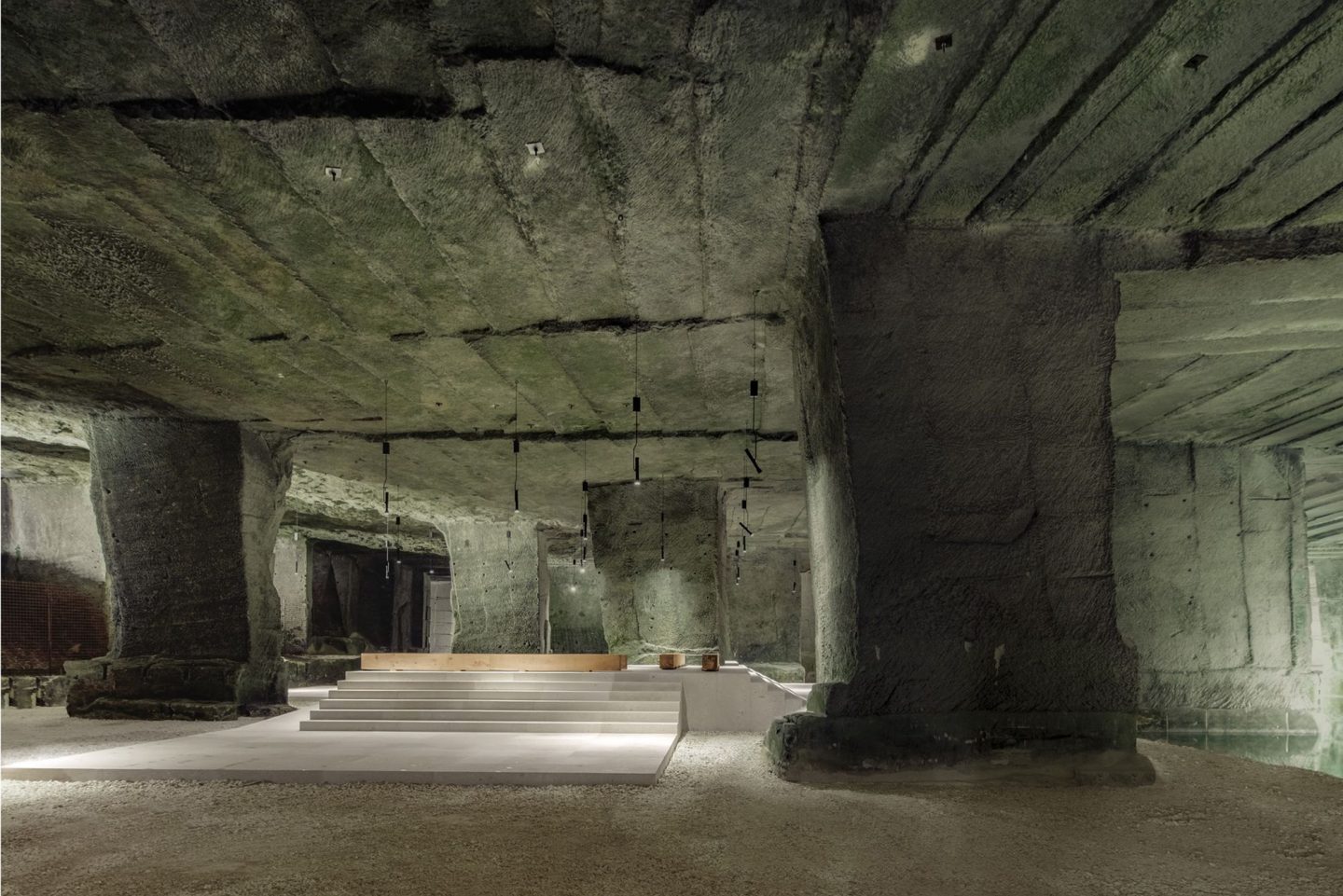 Image © Simon Menges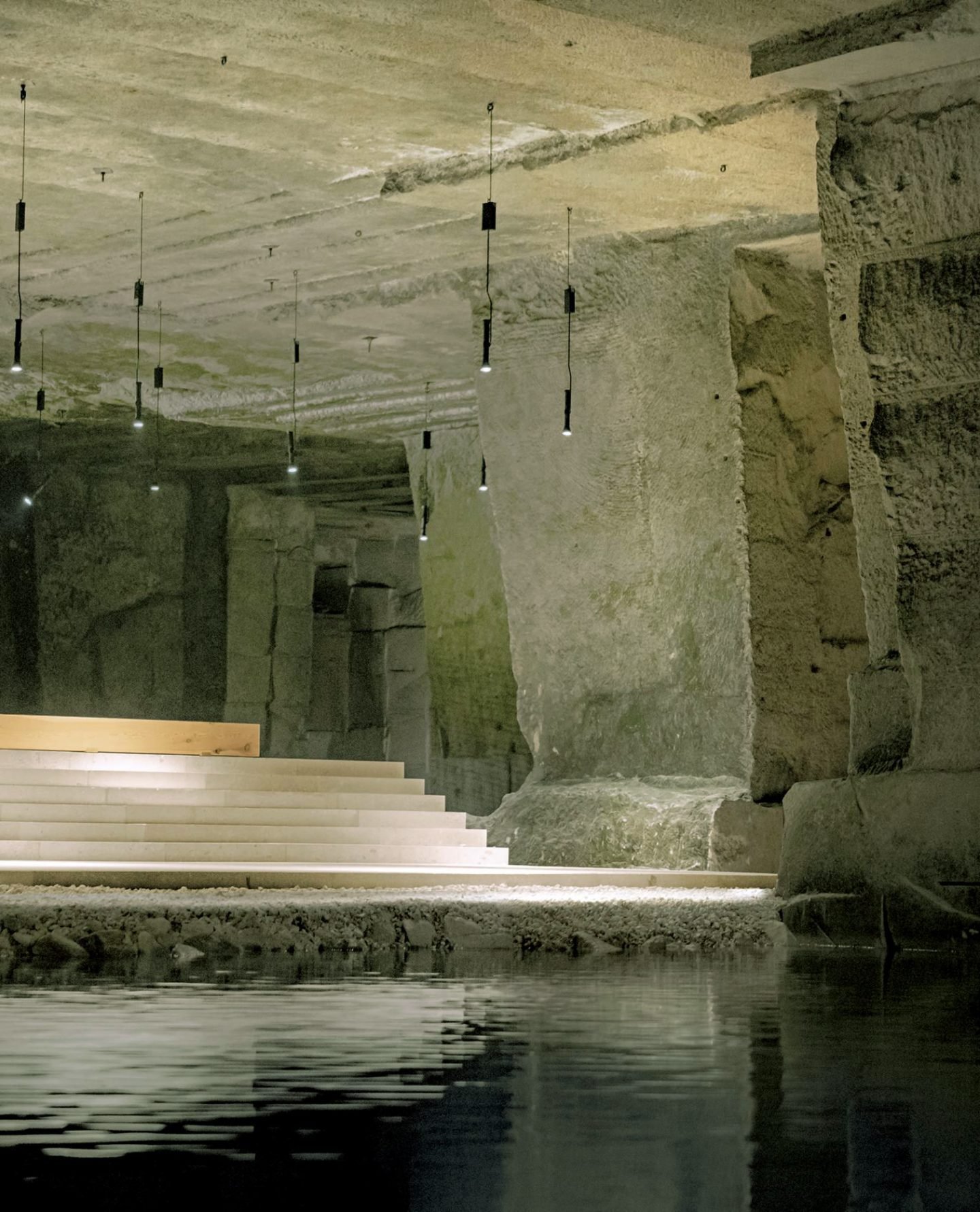 Image © Simon Menges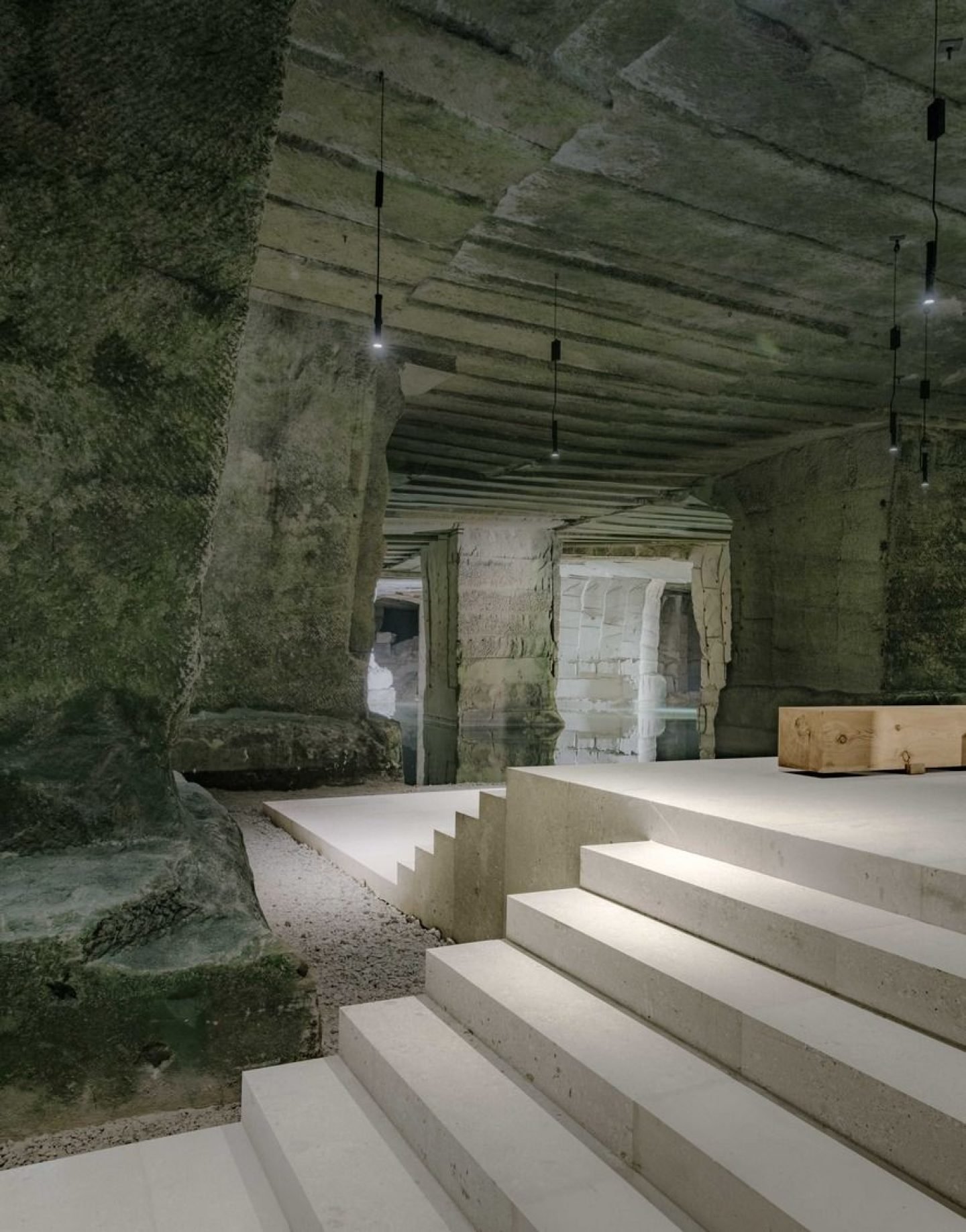 Image © Simon Menges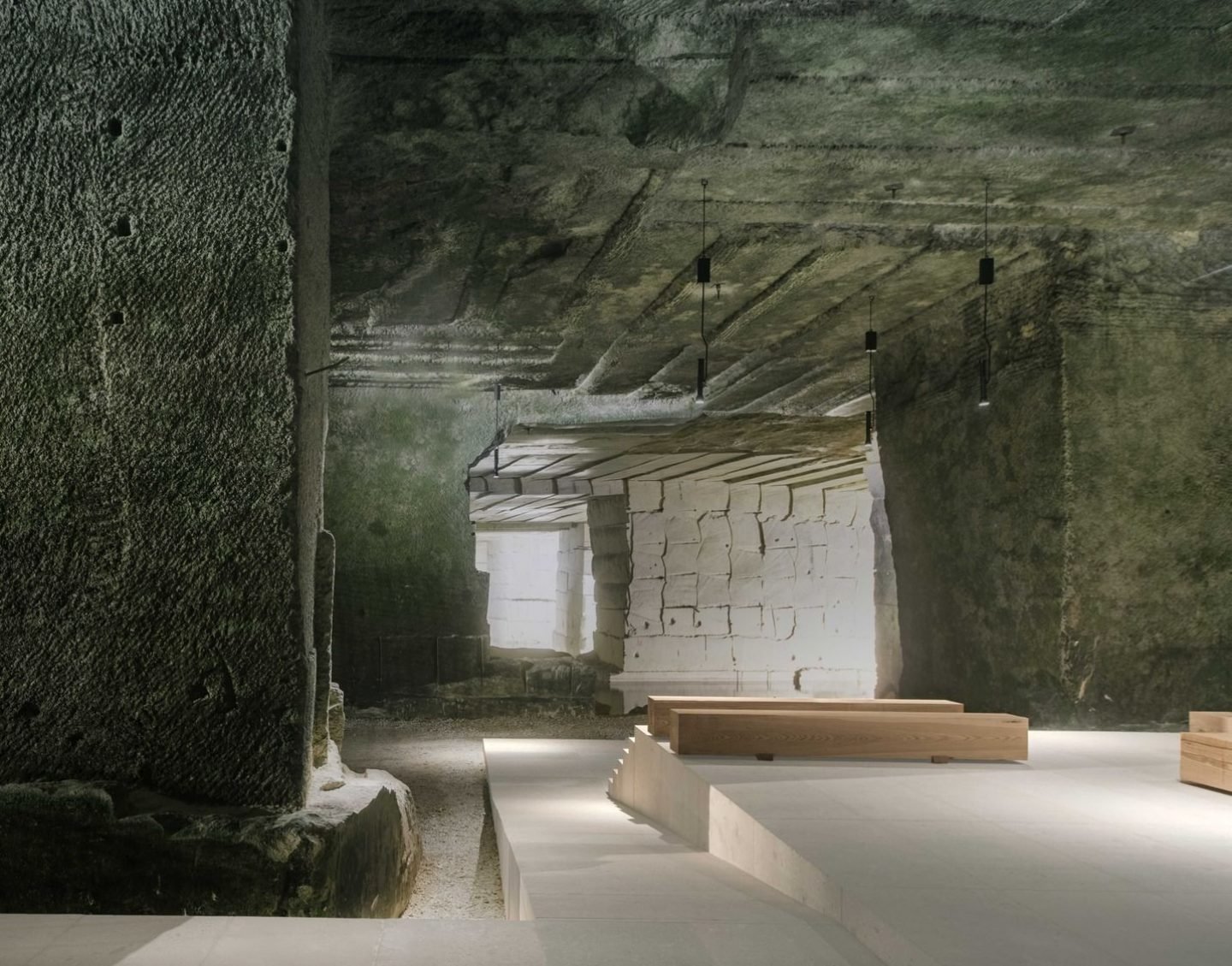 Image © Simon Menges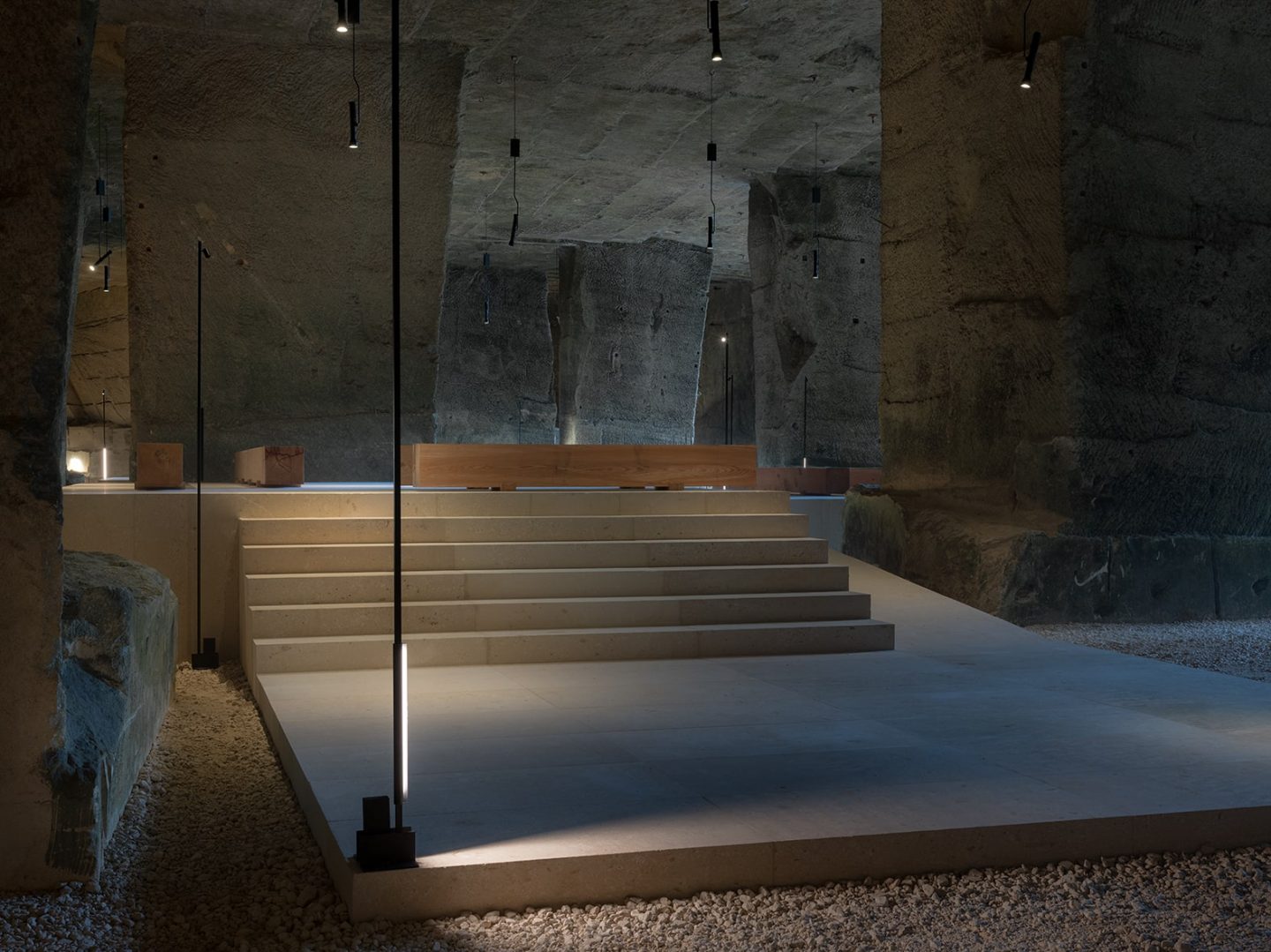 Image © Marco Zanta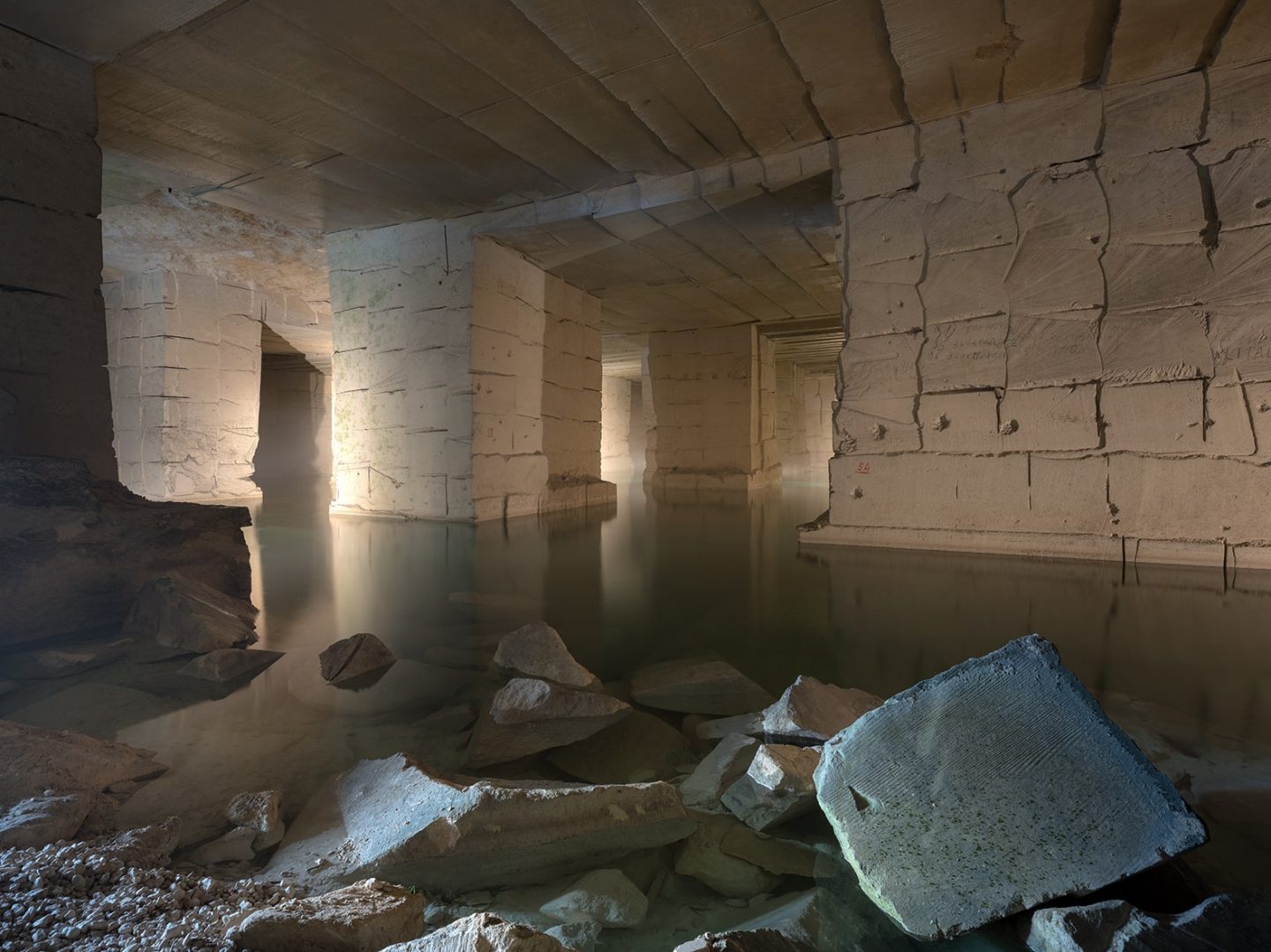 Image © Marco Zanta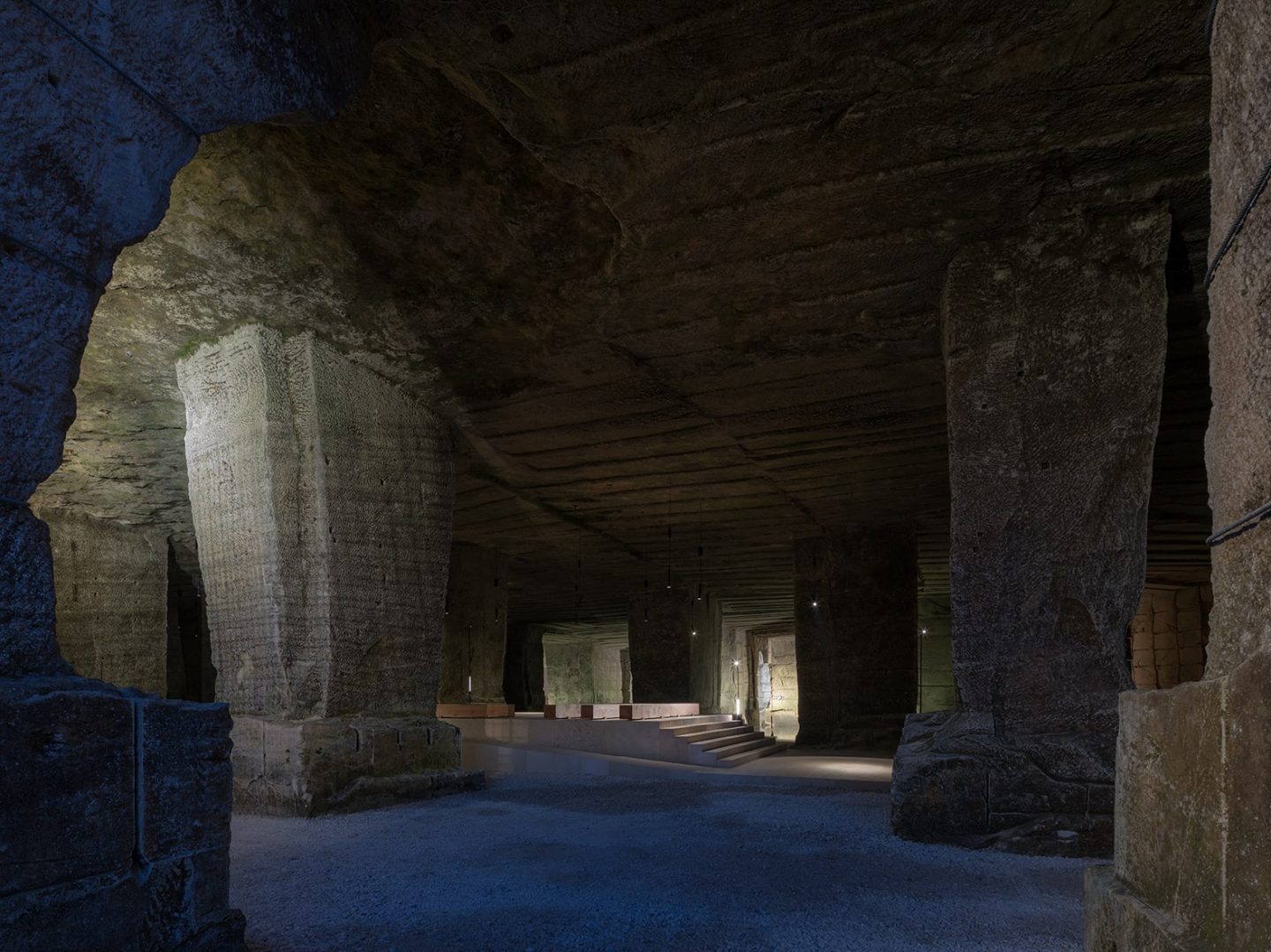 Image © Marco Zanta
Source: Ignant