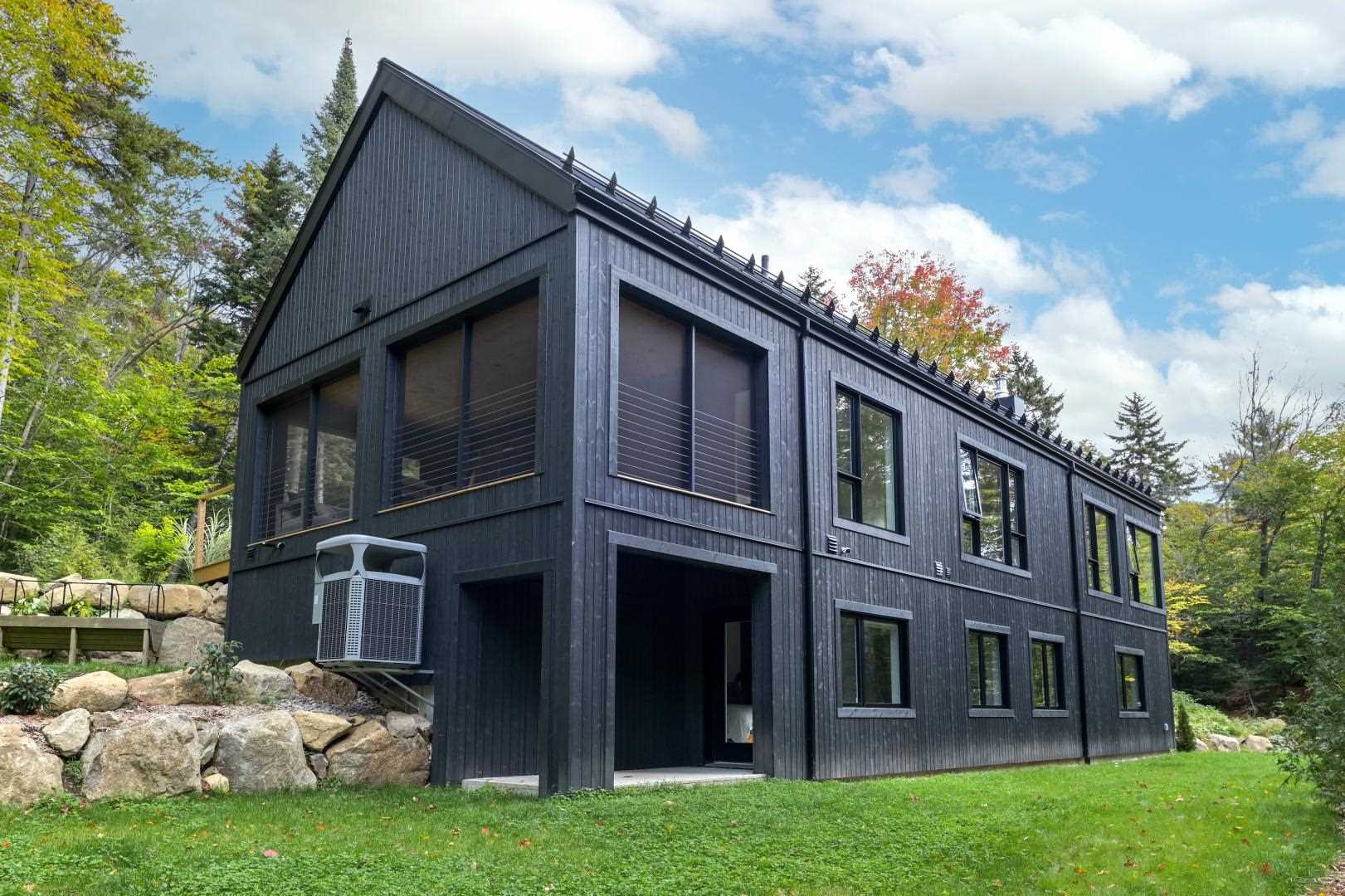 Grenier Richards Spensier Architecture, together with interior design firm Studio Findlay, has completed a new house in Sainte-Anne-des-Lacs, Quebec, Canada, that has a striking all black metal and wood exterior.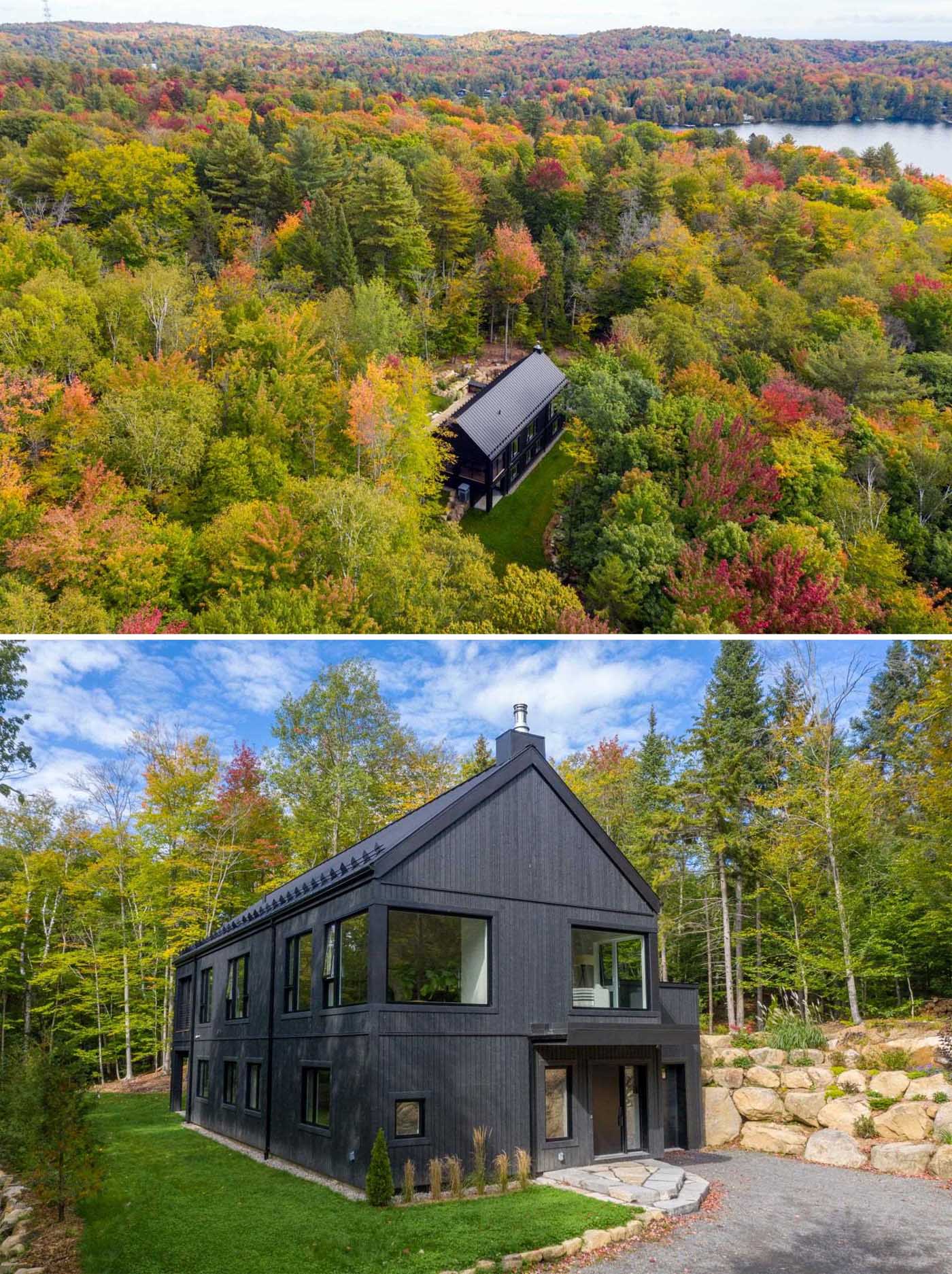 Welcoming guests to the home is a simple entryway with a black front door and a minimalist bench.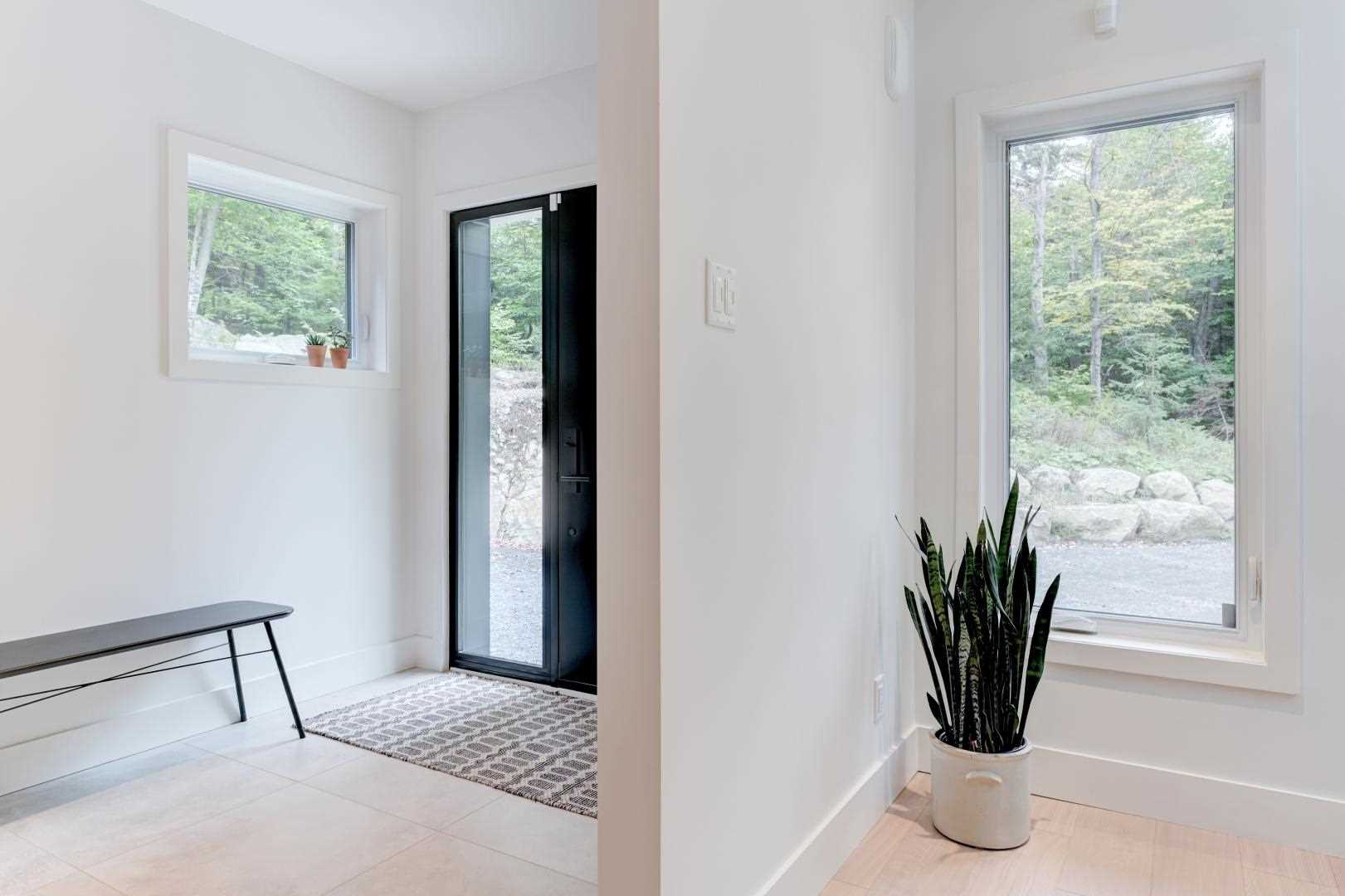 In the living room, large windows wrap around the room, while a fireplace draws the eye upwards to the cathedral ceiling.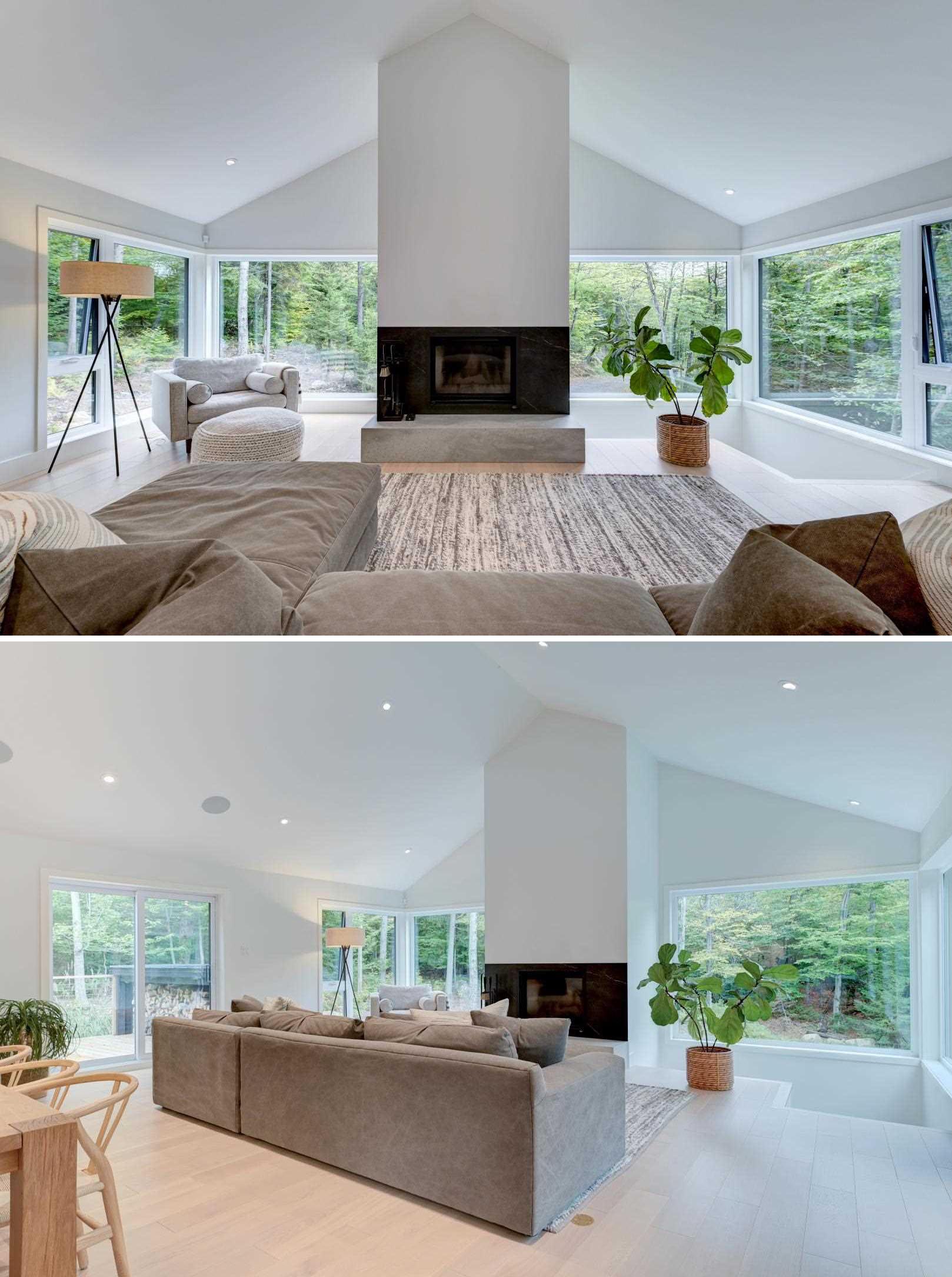 Adjacent to the fireplace is a sitting area that has views of the front garden and driveway.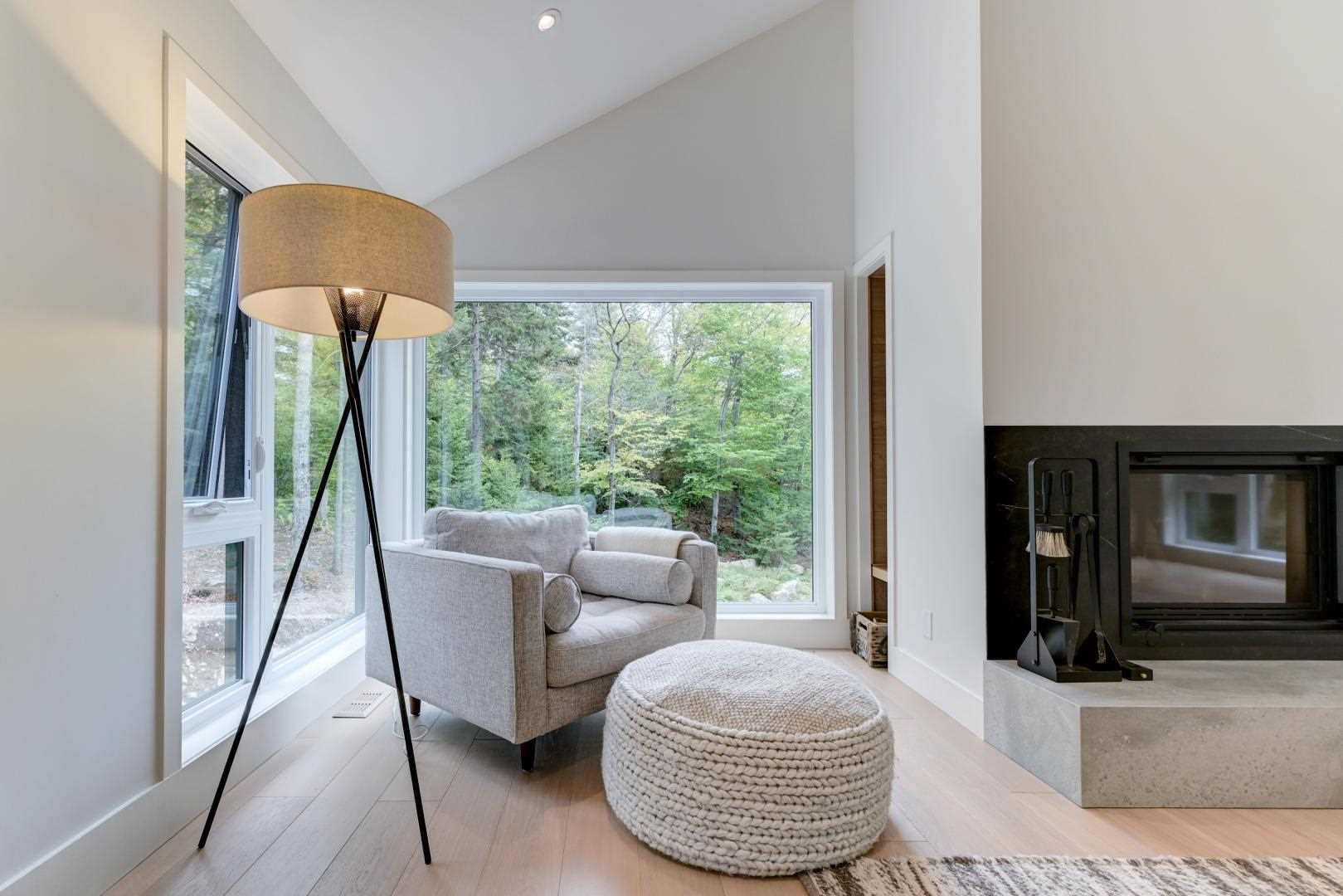 The dining area, with a wood table for eight, separates the living room from the kitchen.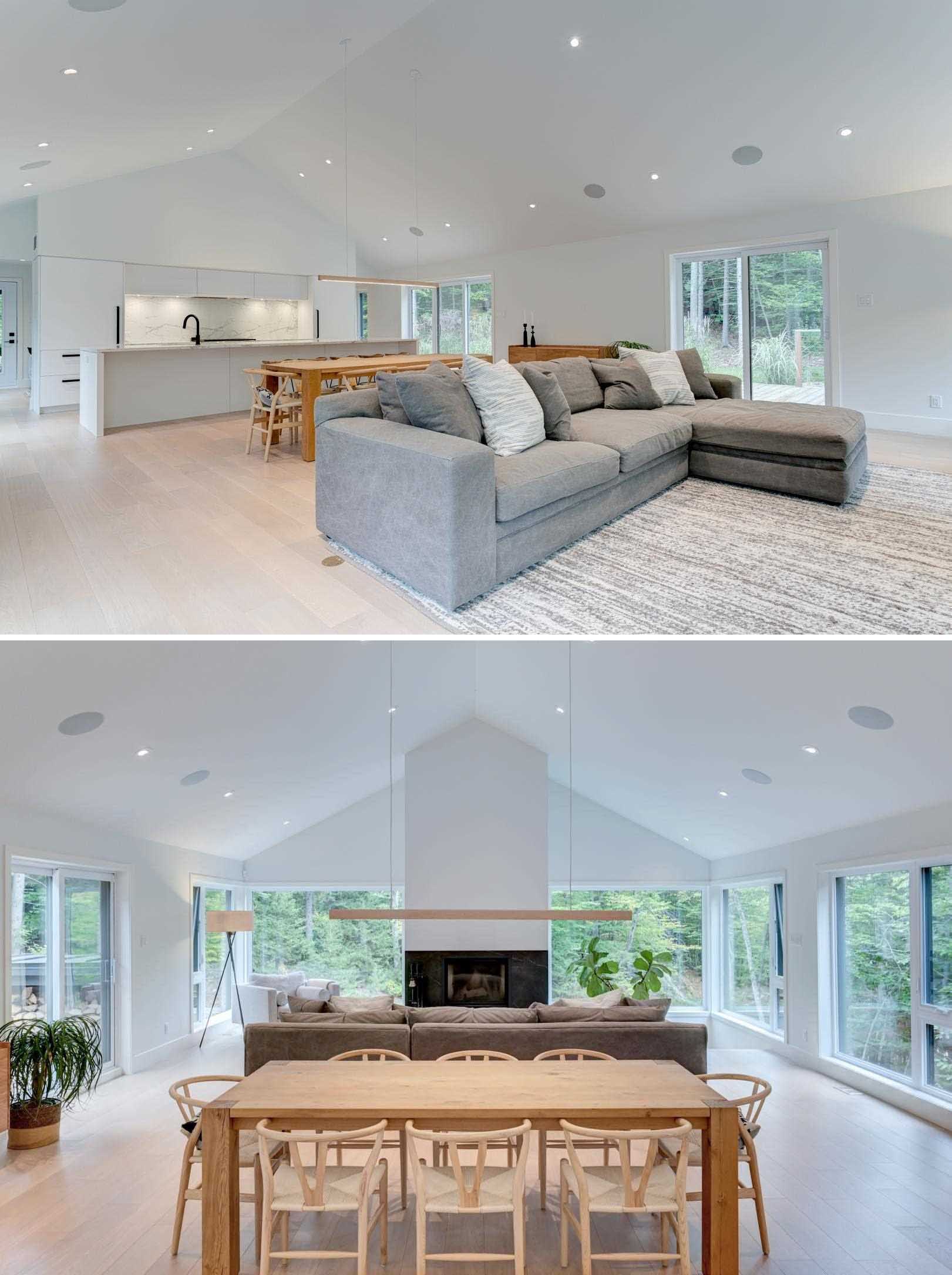 In the kitchen, a long island allows for plenty of counter space, while the light color complements the minimalist white cabinets. The black hardware and stool legs are contrasting elements.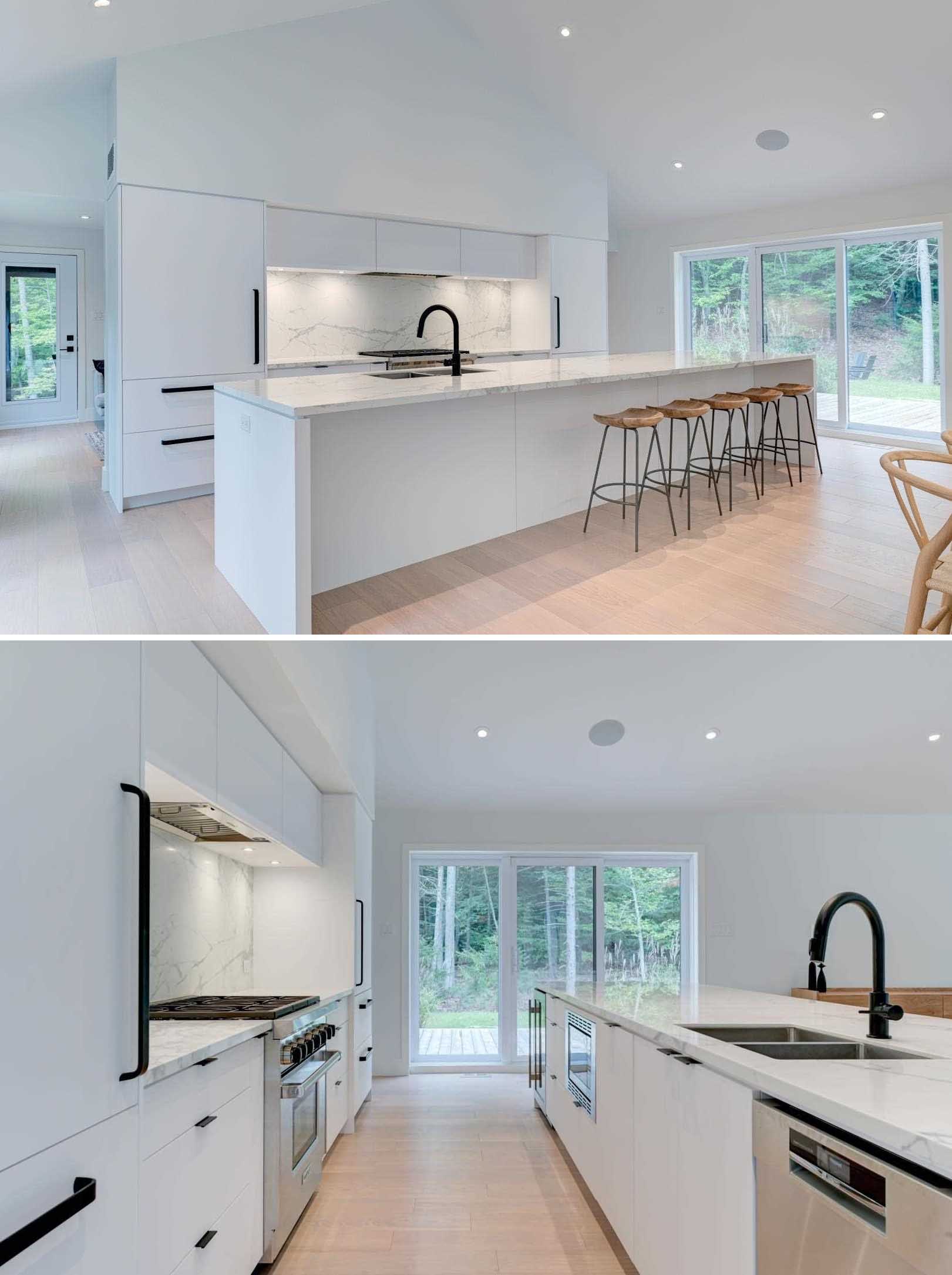 In addition to the kitchen cabinets, there's also a large walk-in pantry with a sink and plenty of storage.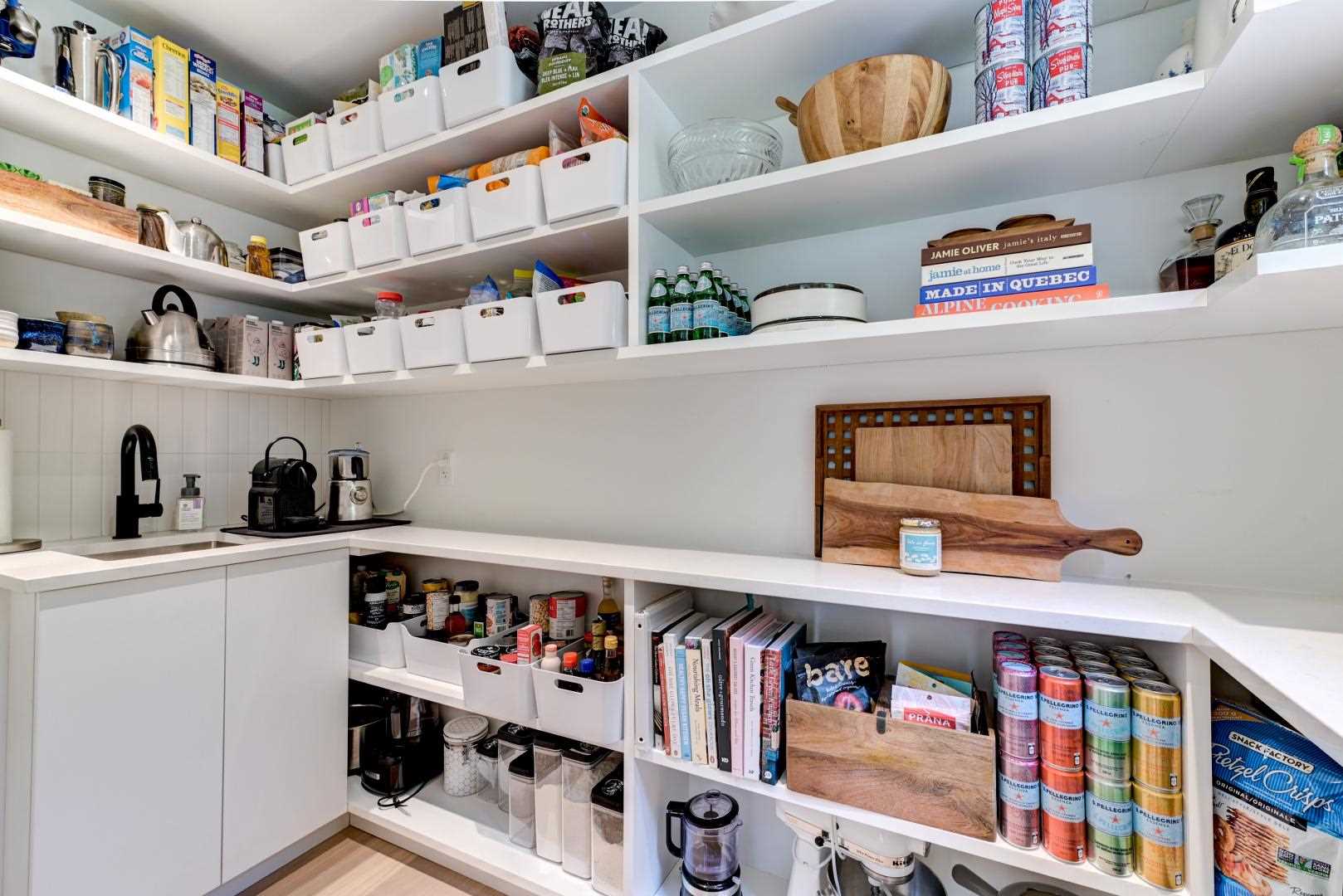 A secondary living room includes a custom unit that lines the wall with cabinets, and shelves accented by black elements and plants.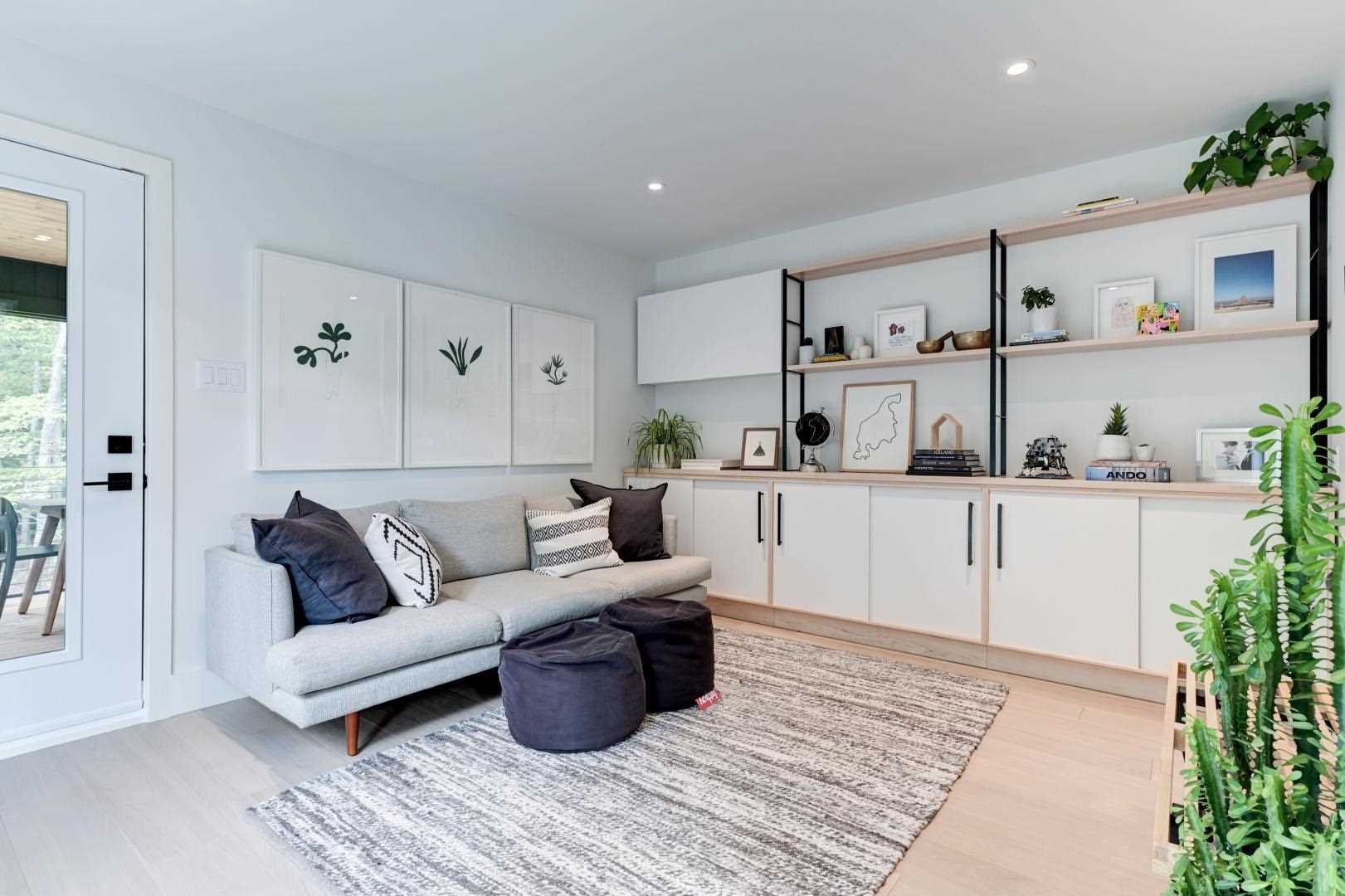 A door in the secondary living room opens to a sunroom with large windows and a wood ceiling, as well as a dining area and lounge.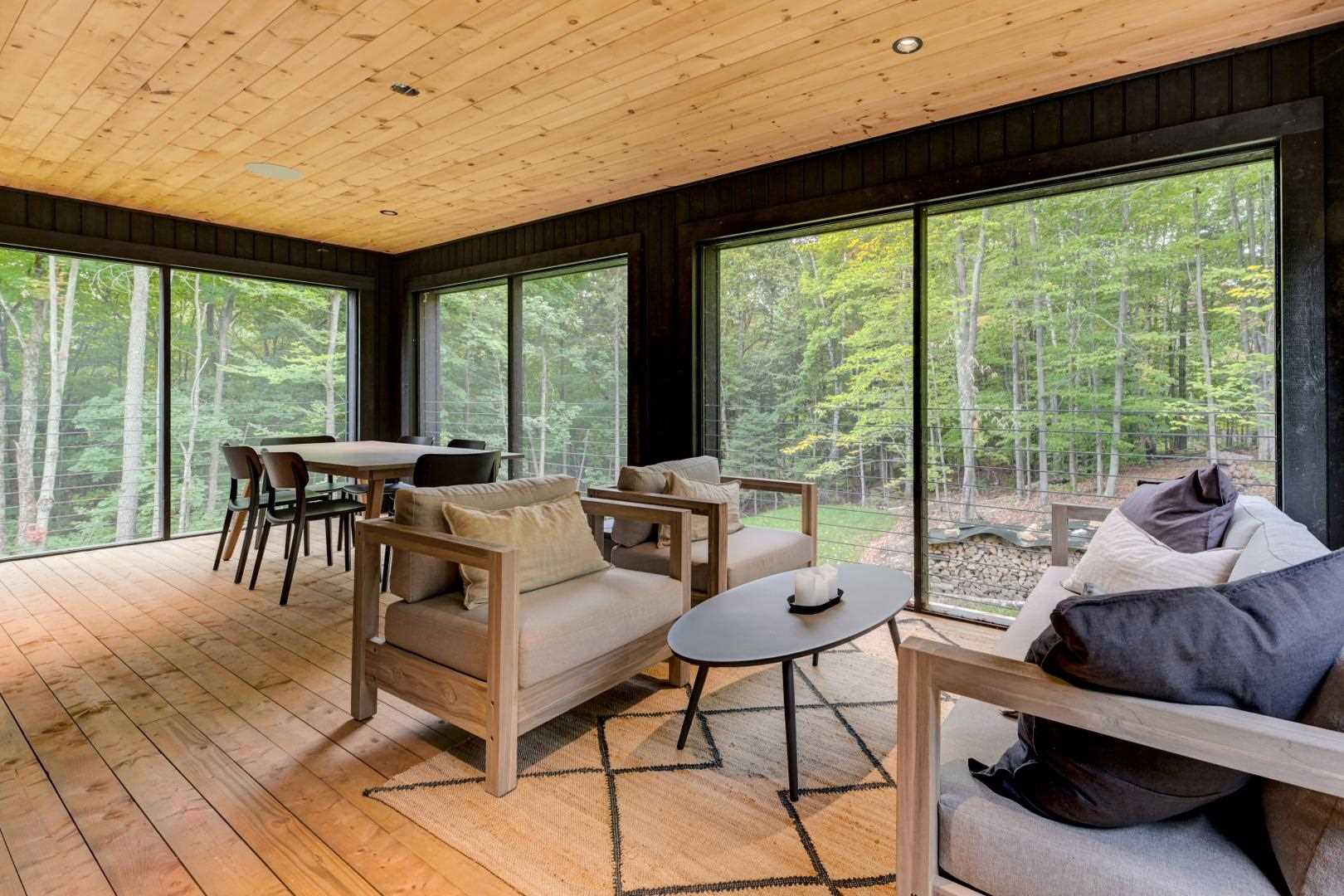 The main bedroom has been kept minimal with artwork above the bed and black sconces.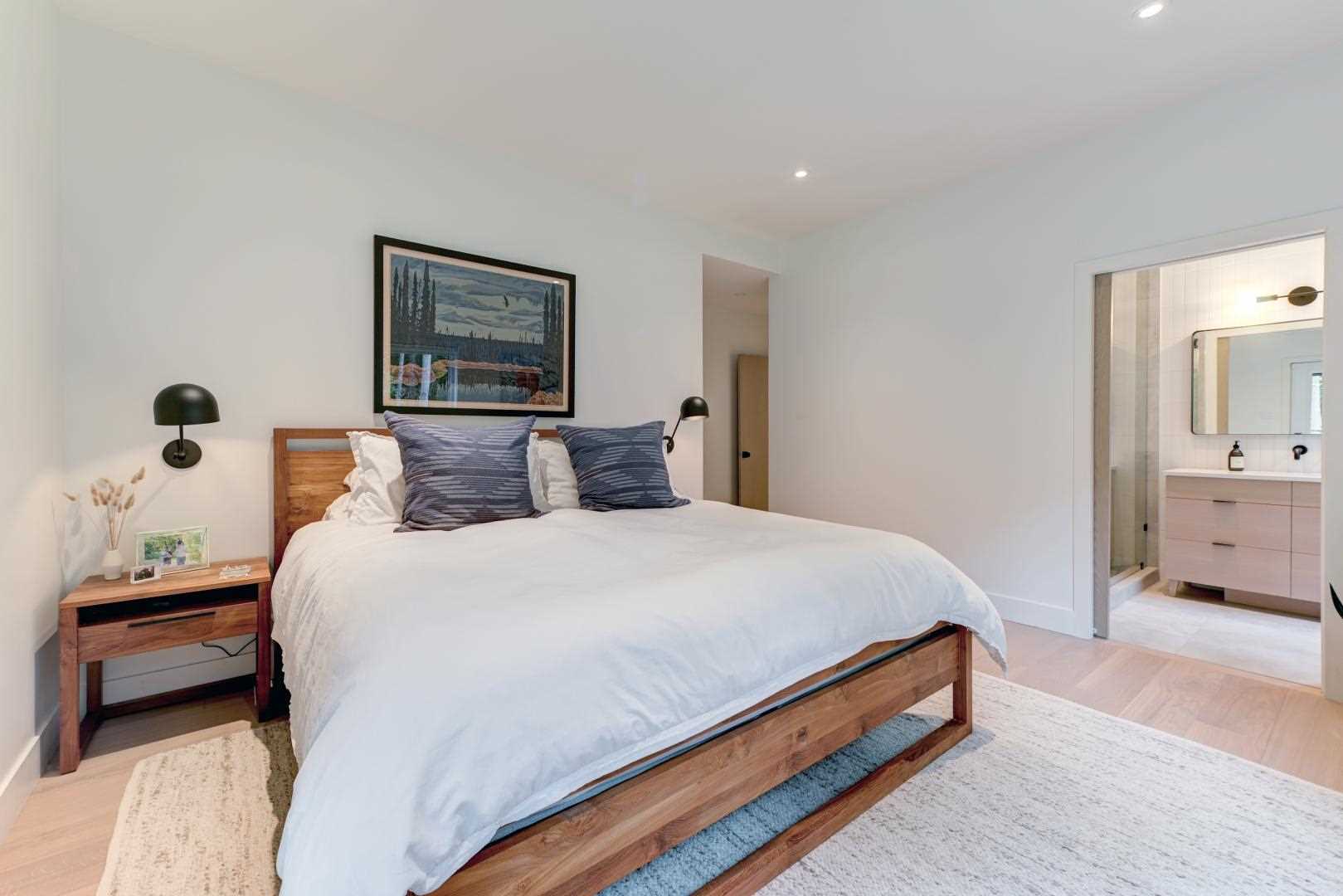 The ensuite bathroom includes a white tile wall behind the vanity and a walk-in shower with a glass screen.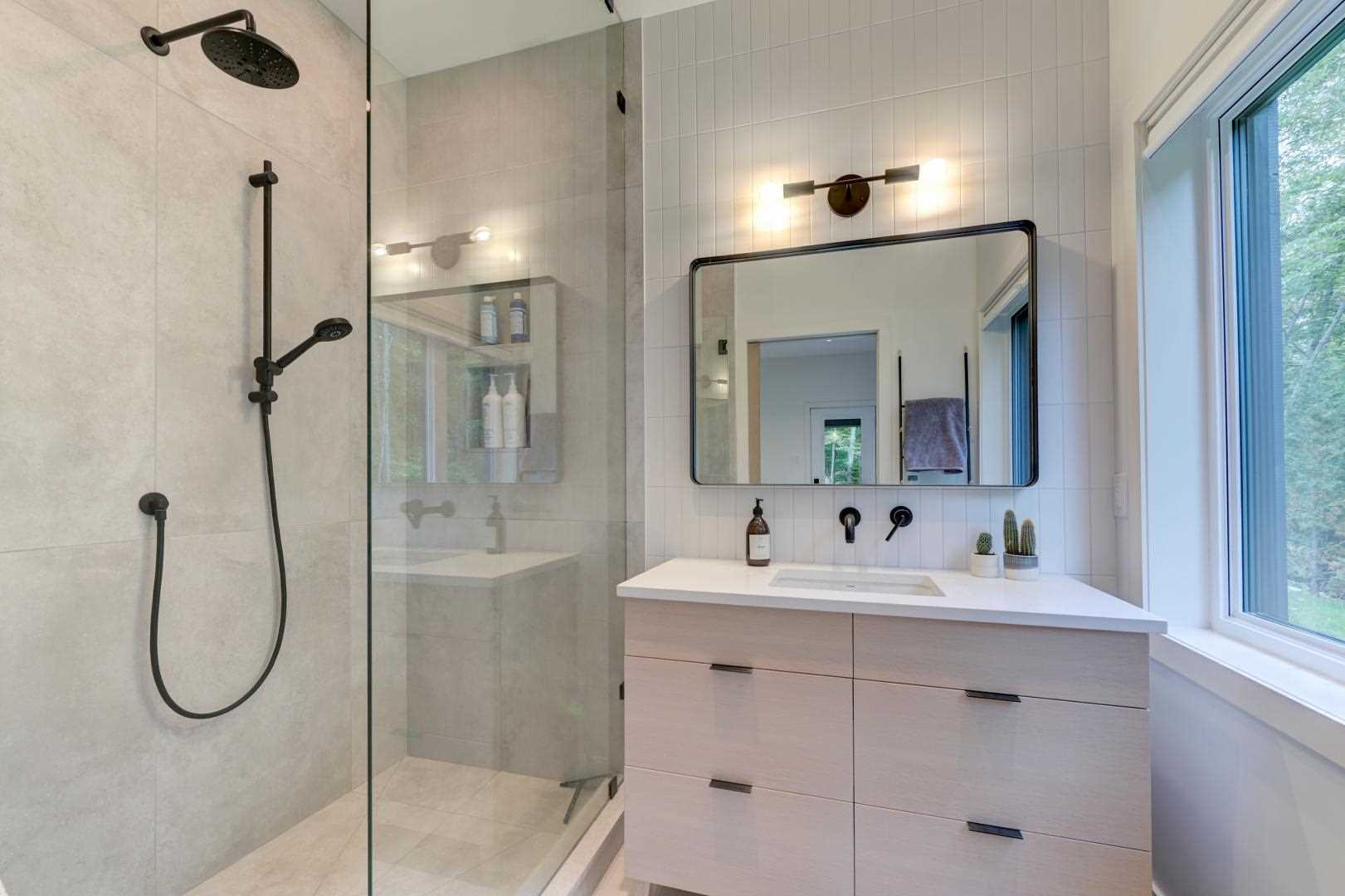 In another bedroom, two sets of bunk beds create room for four to sleep. Each of the bunk beds also has its own sconce.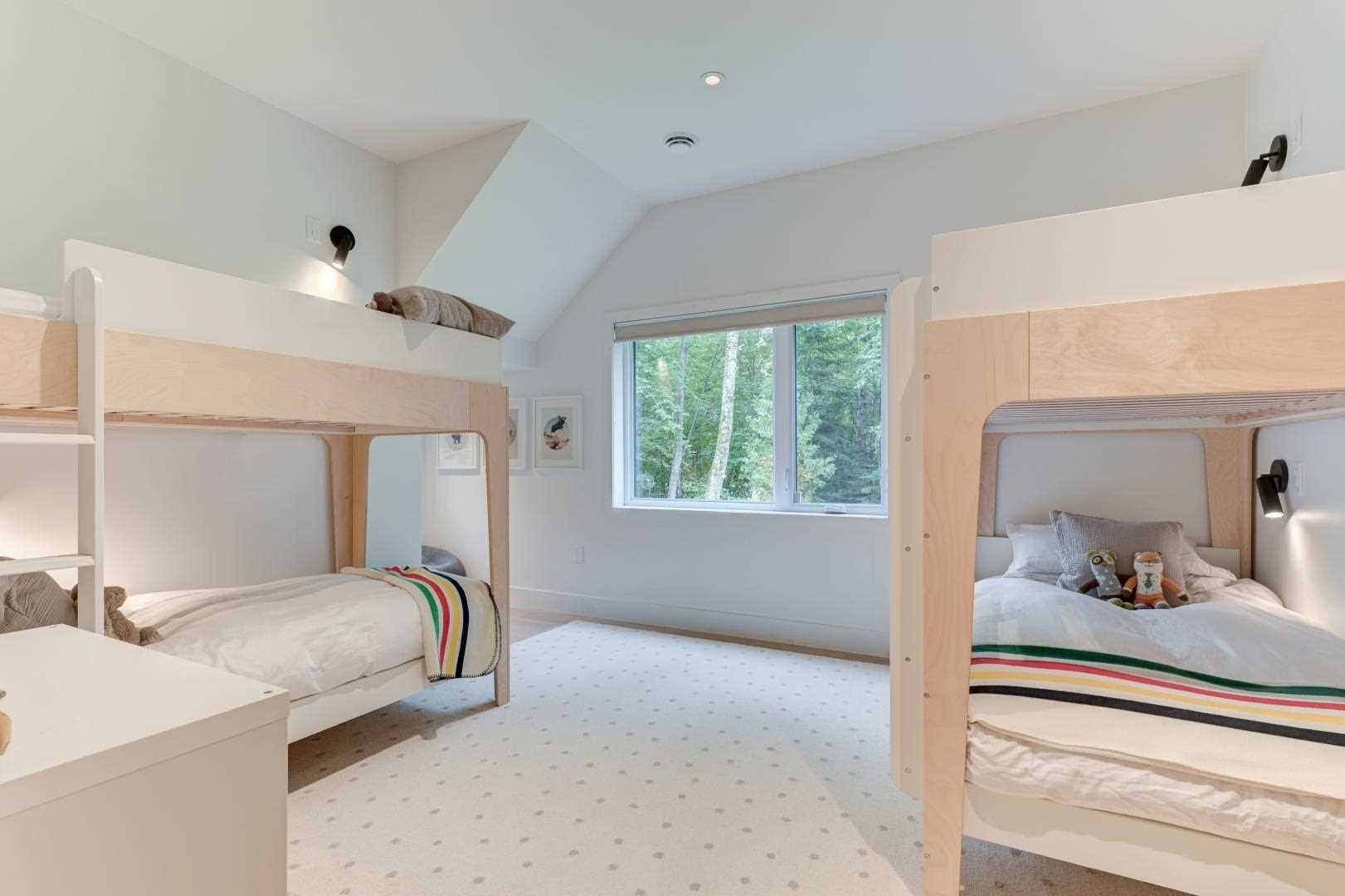 A second bathroom includes a double vanity, while the black framed mirrors complement the black faucets, lighting, drawer pulls, and shower curtain rod.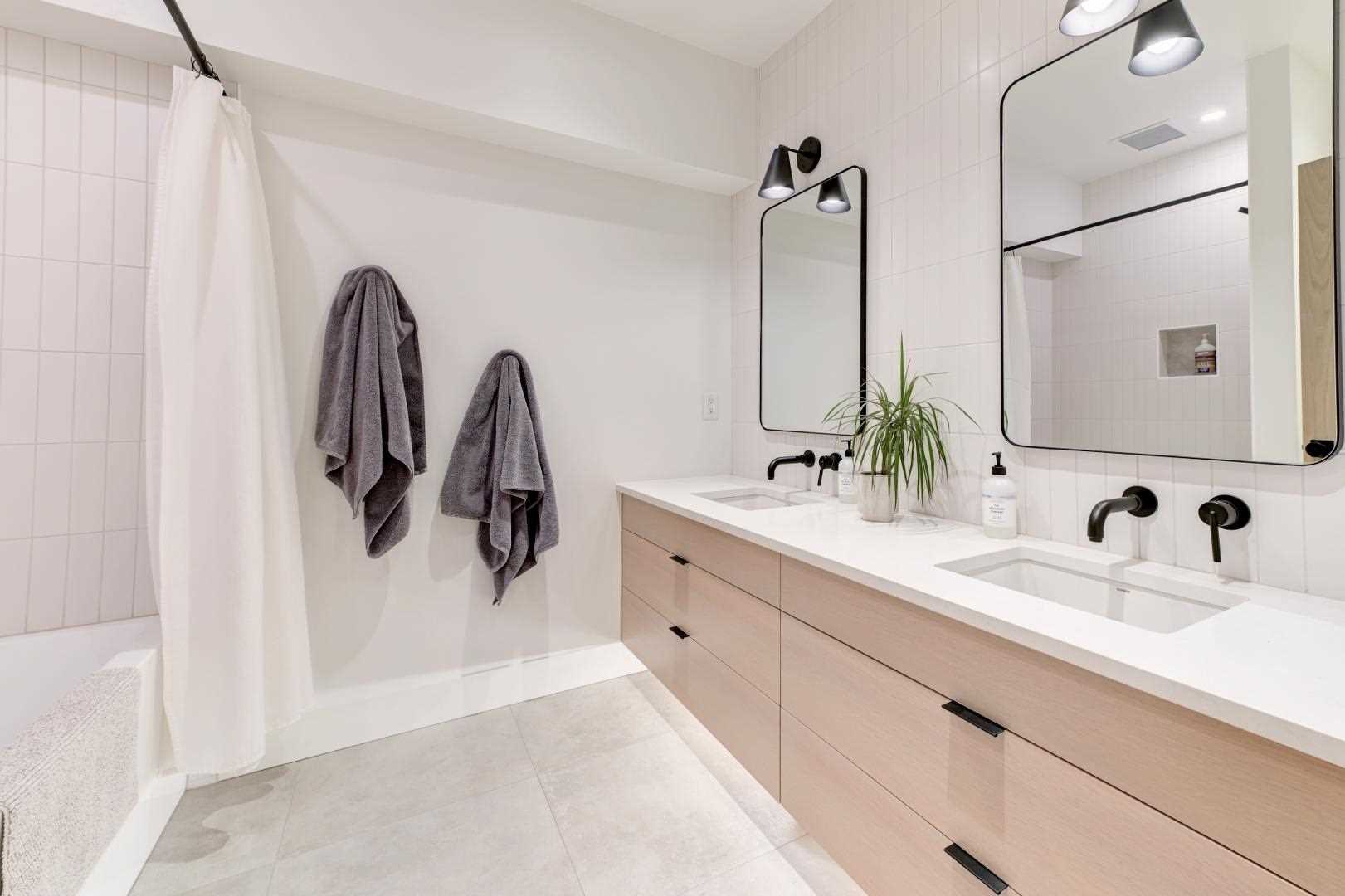 In the yard, there's a firepit area with seating and a stone surround.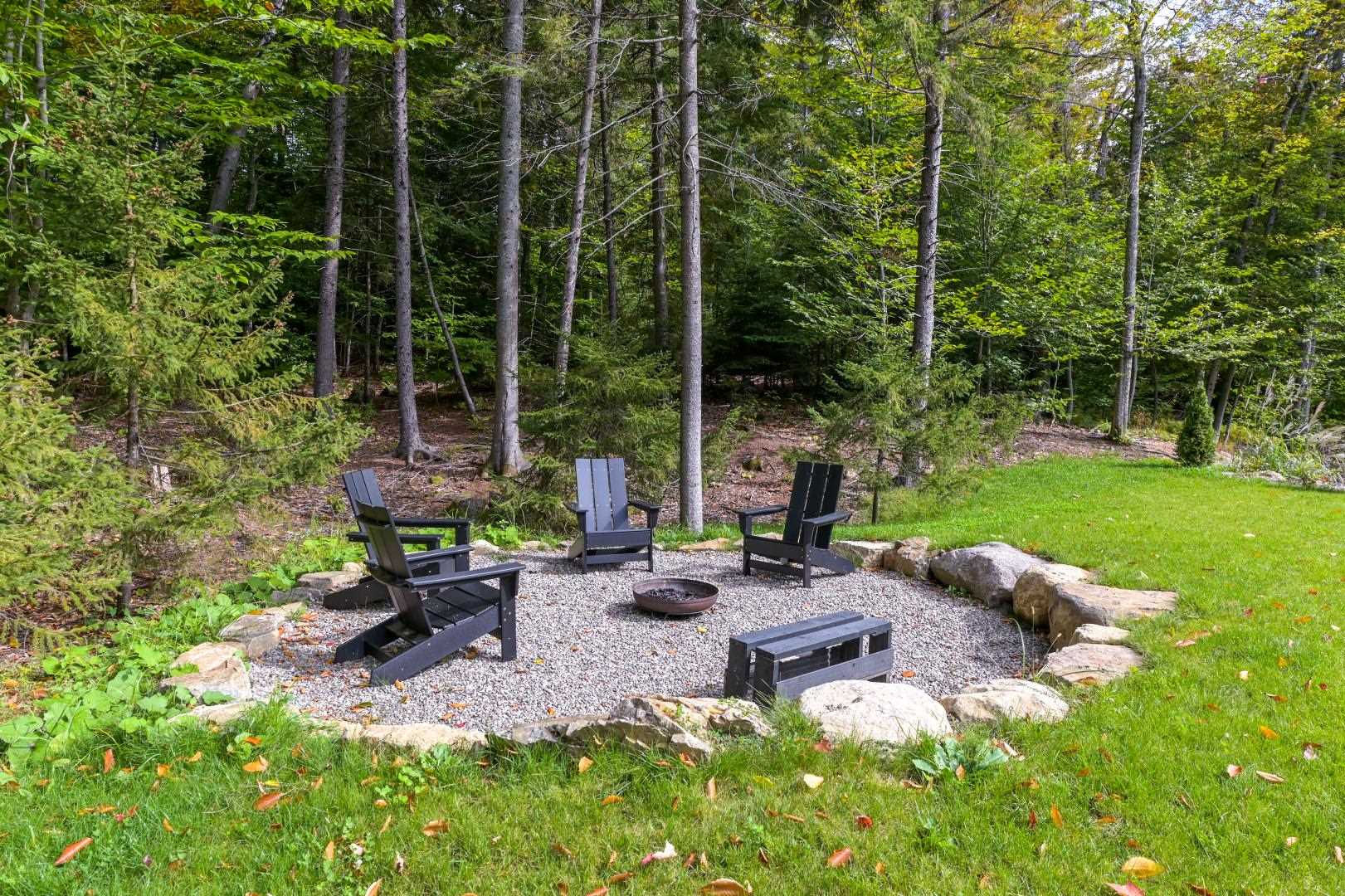 Photography by Photographie Immoblier – George Papadomanolakis | Architect: Grenier Richards Spensier Architecture | Interior Design: Studio Findlay
Source: Contemporist