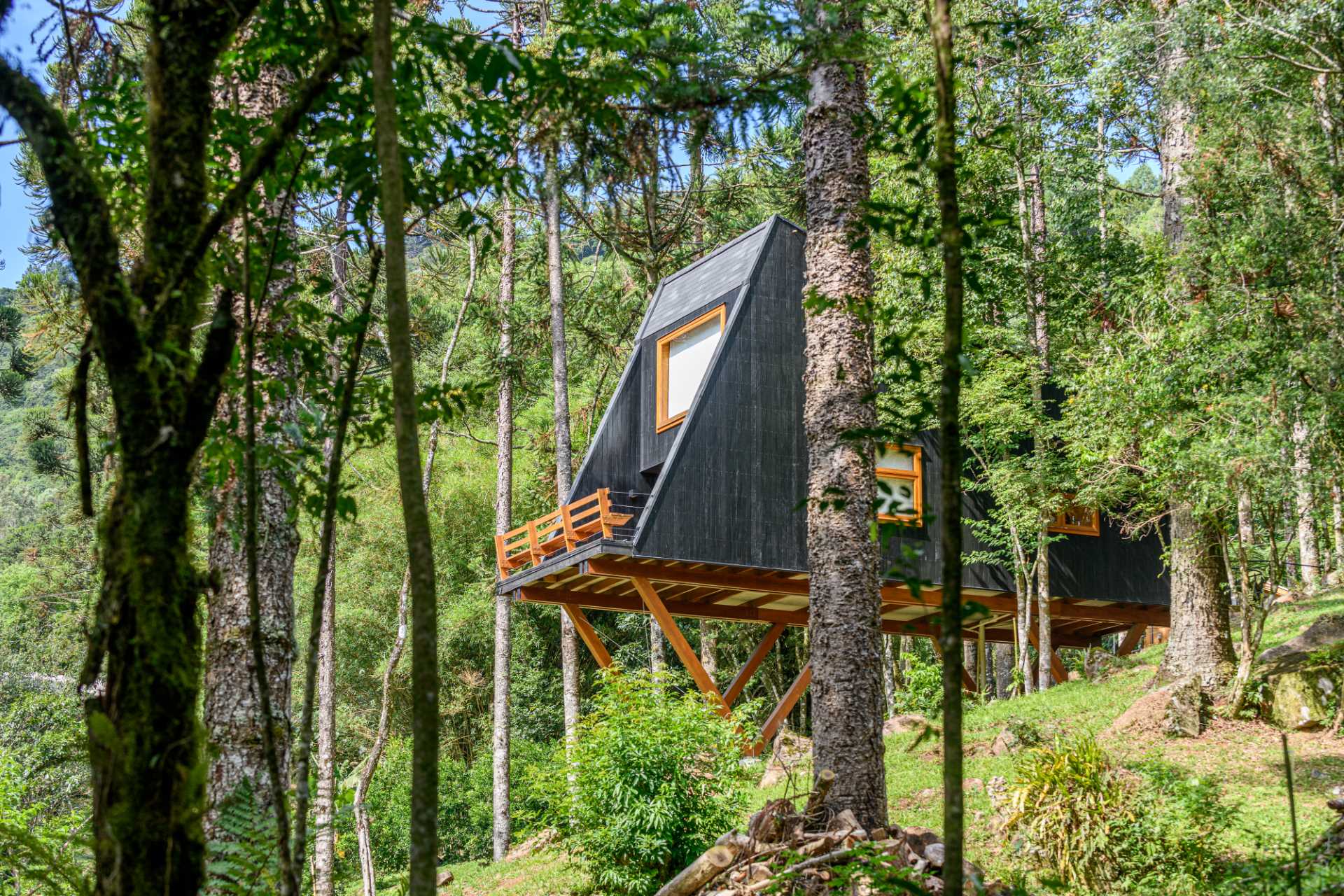 INTEGRA STUDIO ARQUITETURA has shared photos of a modern Tree House project they completed for the NaCarapina accommodation complex, that's located in Brazil.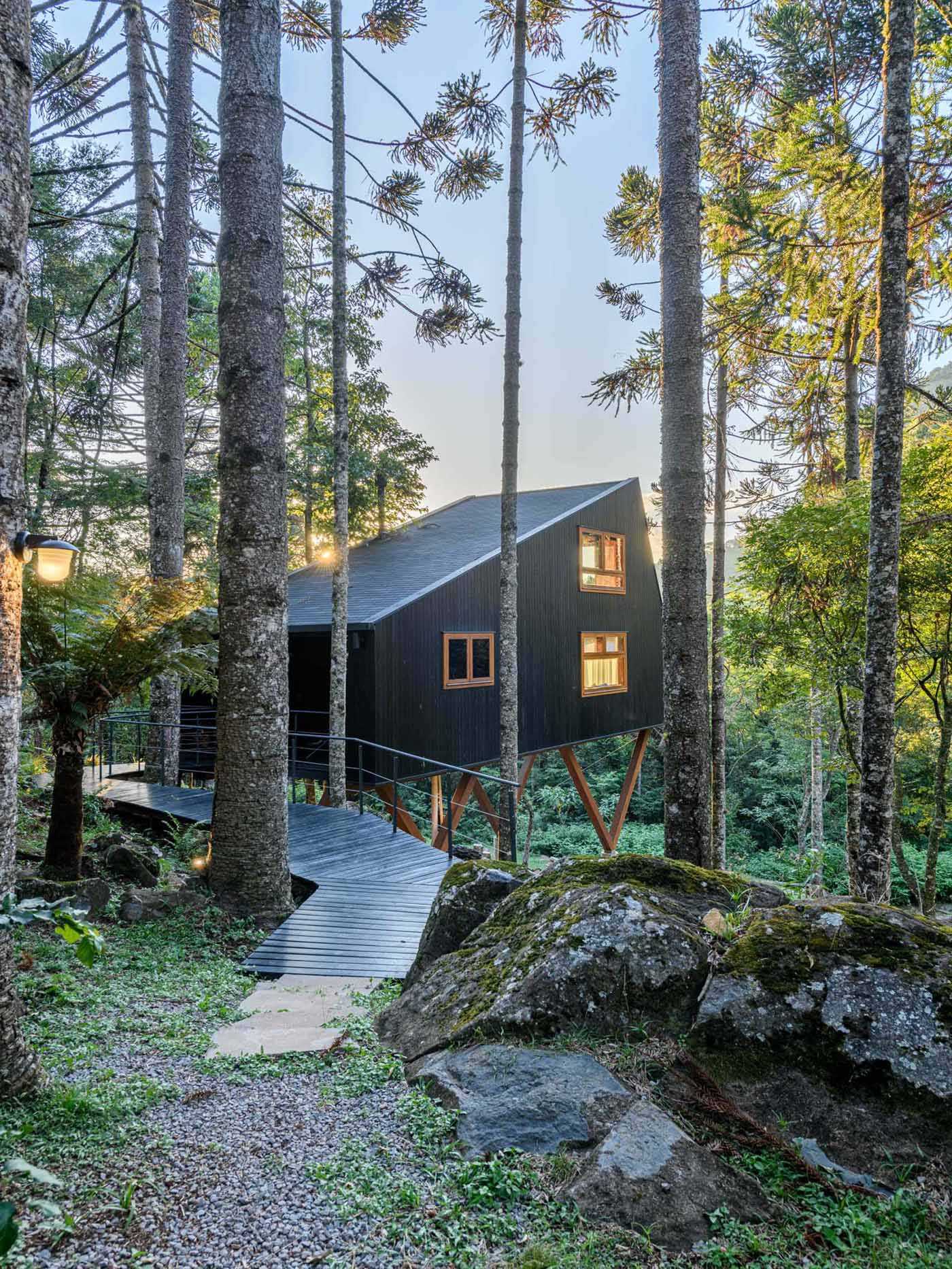 The Tree House which has the feeling of 'floating inside the forest', is fully integrated with the imposing Araucaria trees typical of the Rio Grande do Sul mountains.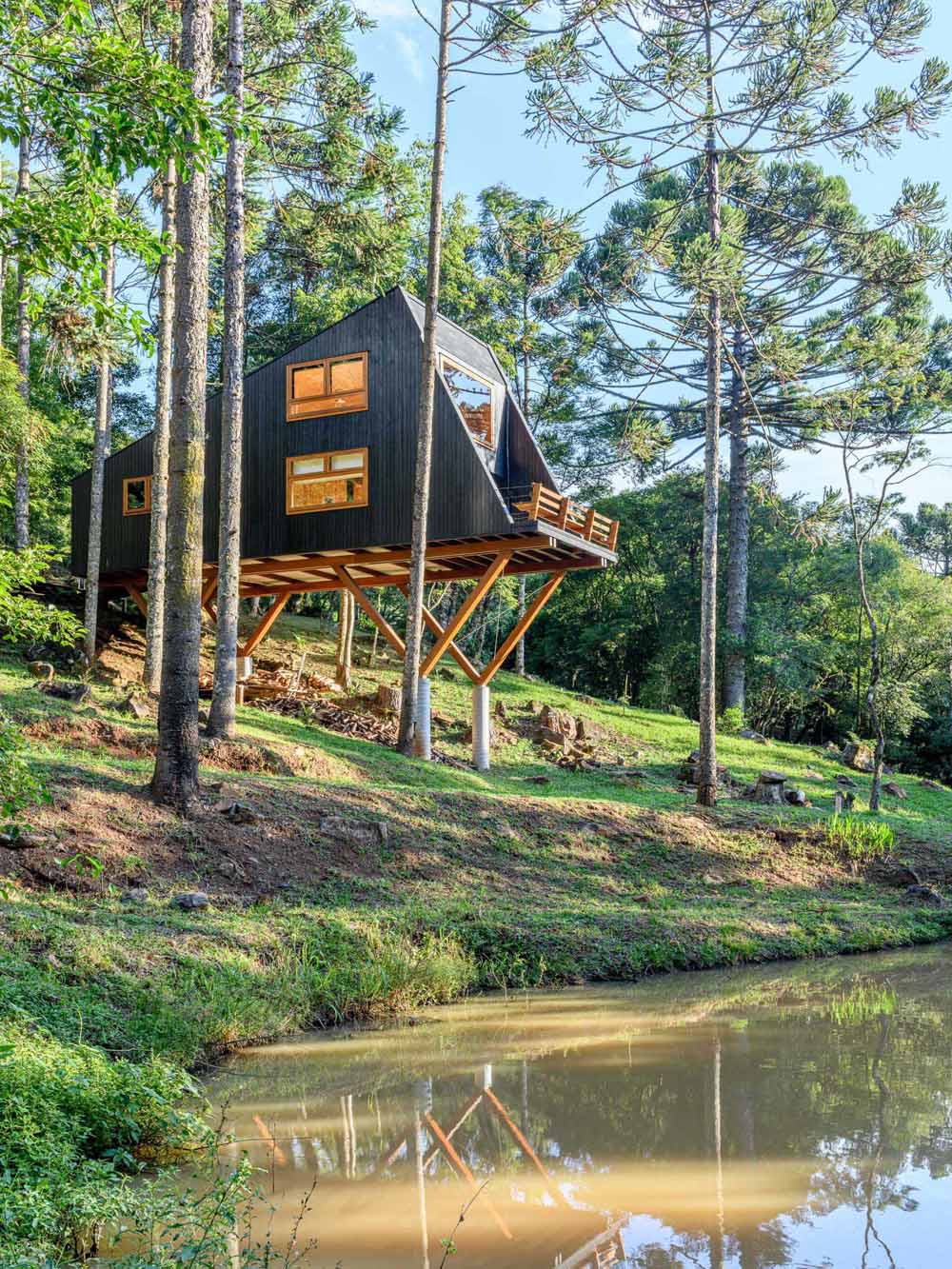 The elevated tree house is covered with cider eucalyptus wood that's been painted with a black stain.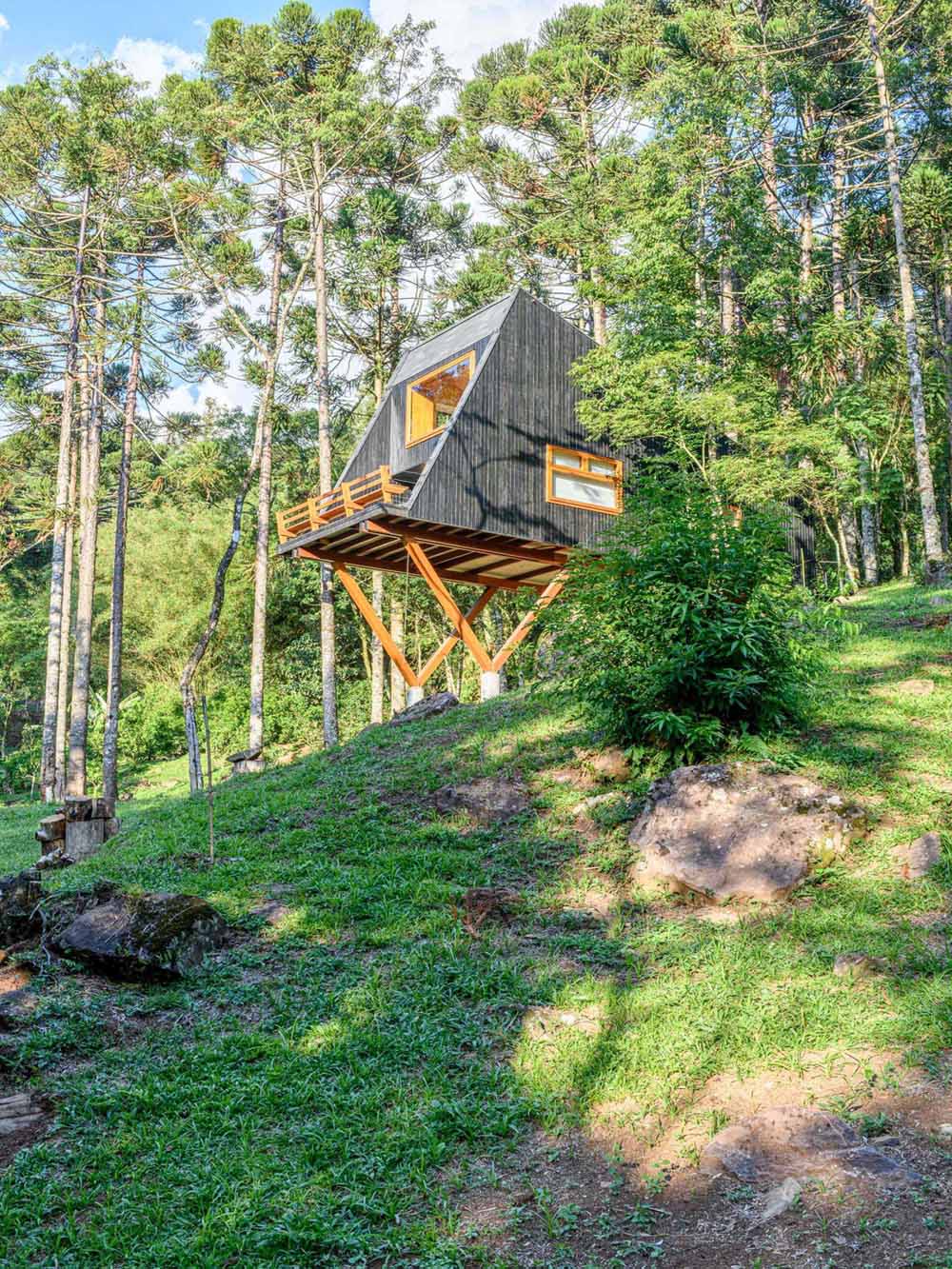 A deck at one end of the tree house looks out into the trees and expands the small living space. The deck is also made from Eucalyptus wood.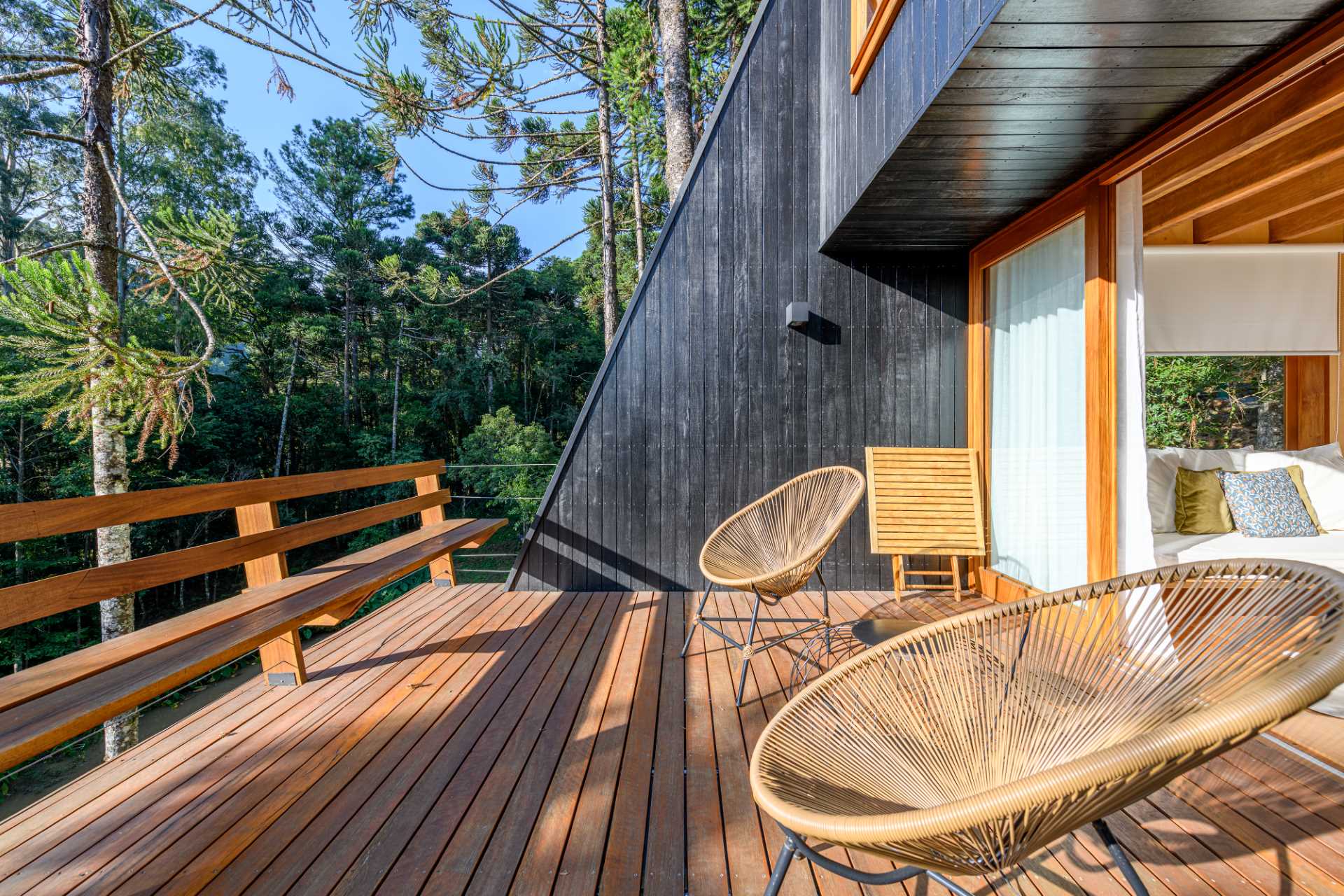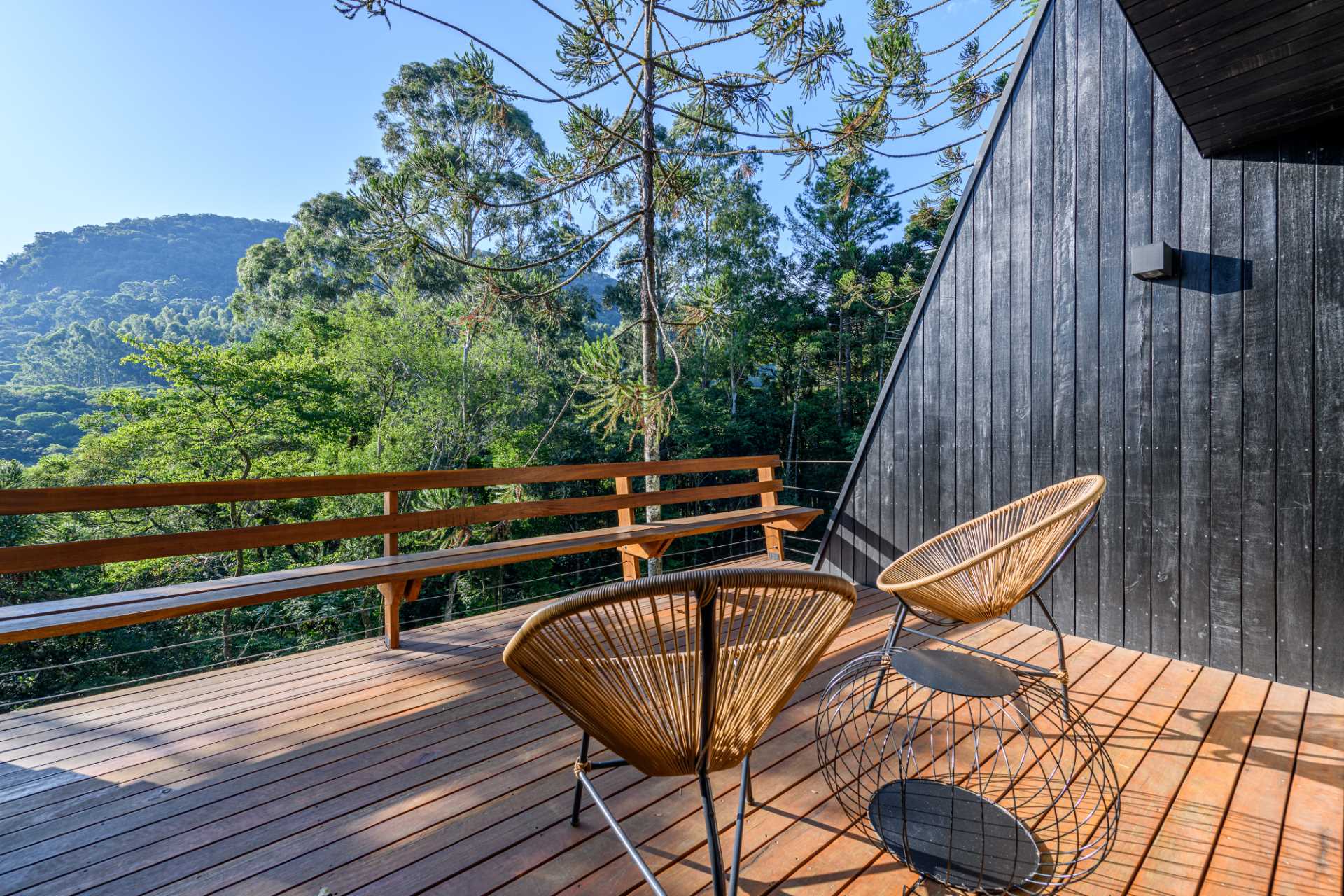 The interior of the tree house is just 538 sqft (50 sqm) and is lined with marine plywood, a look that recalls minimalist Scandinavian architecture.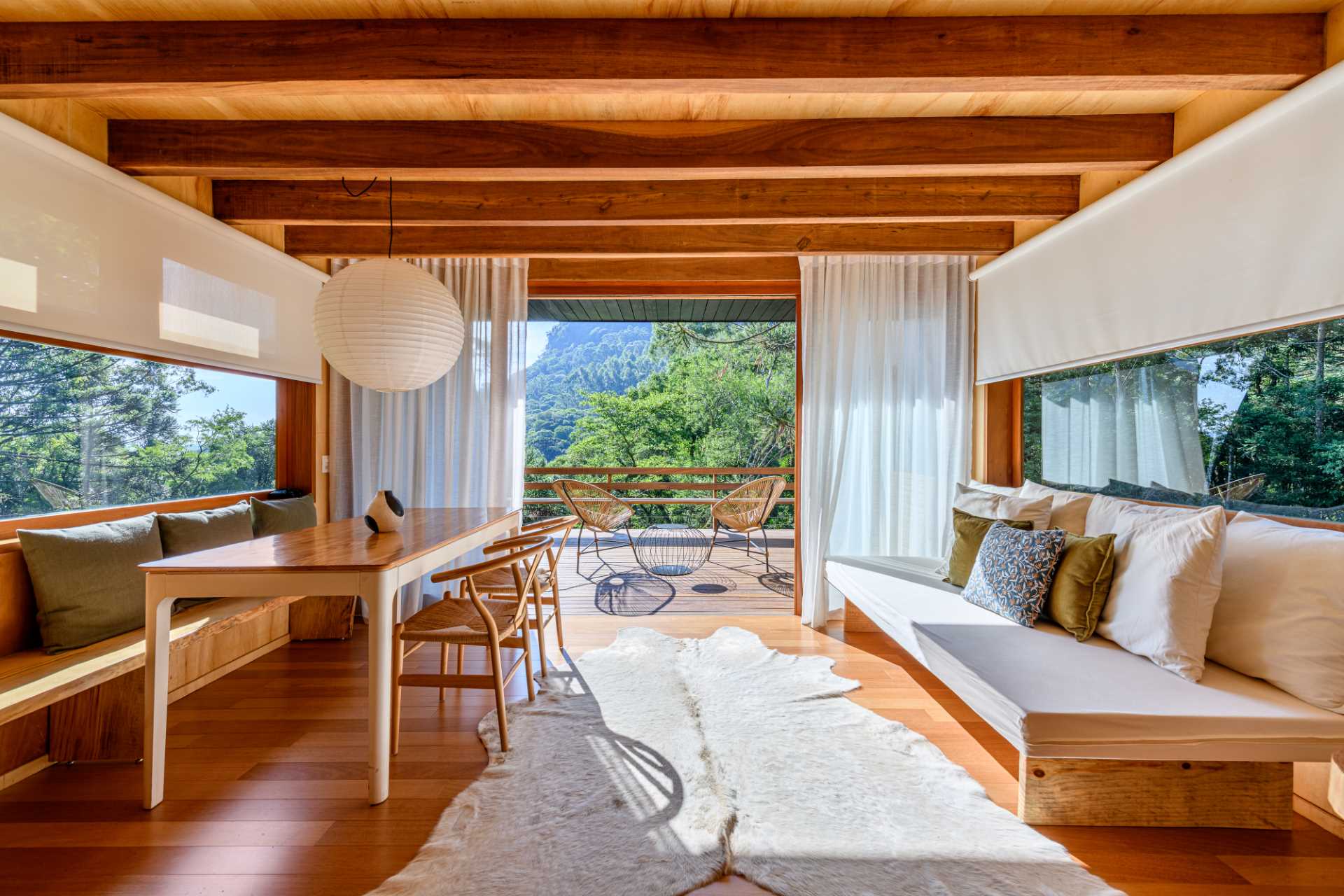 The living room is simply furnished with a small couch and a side table.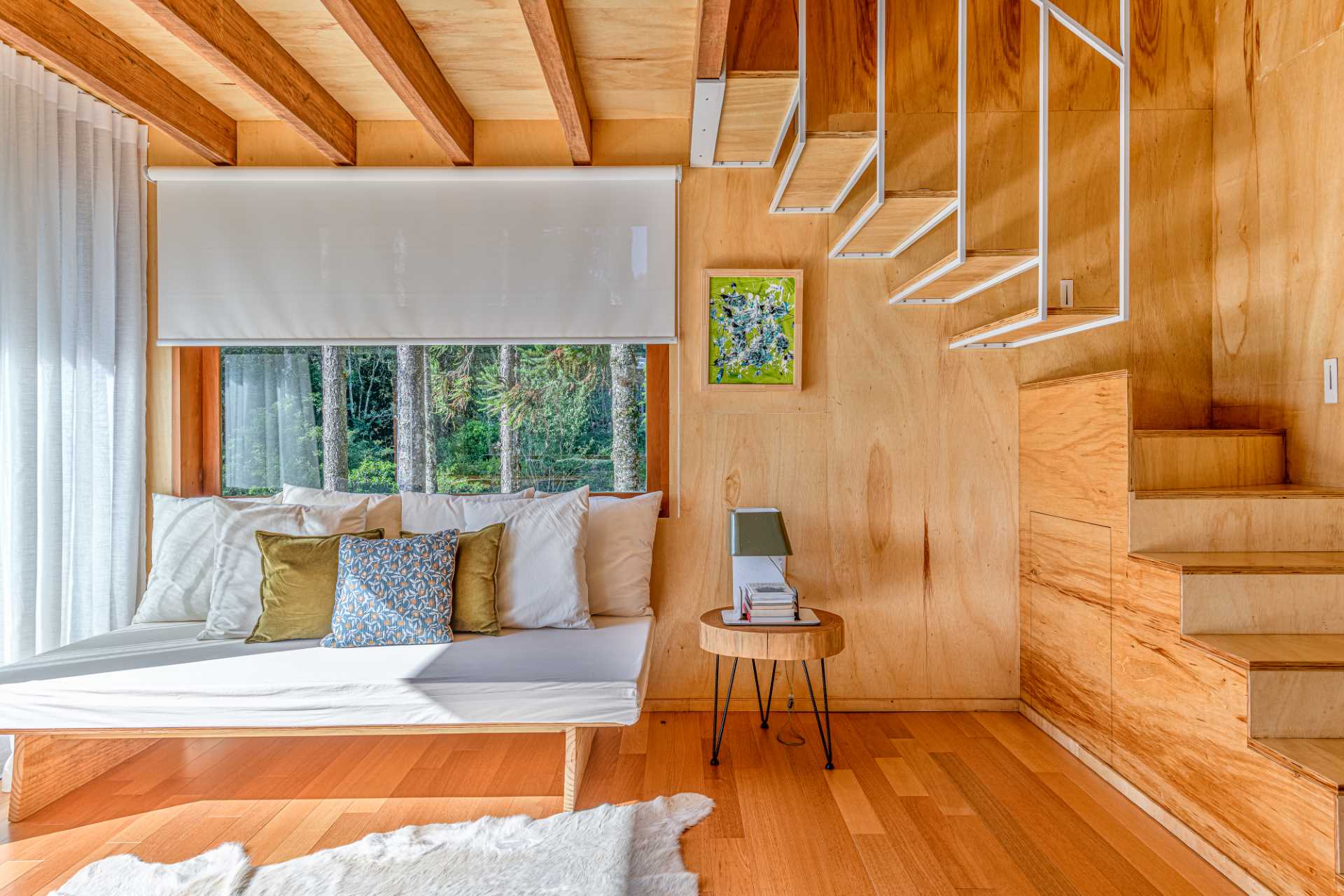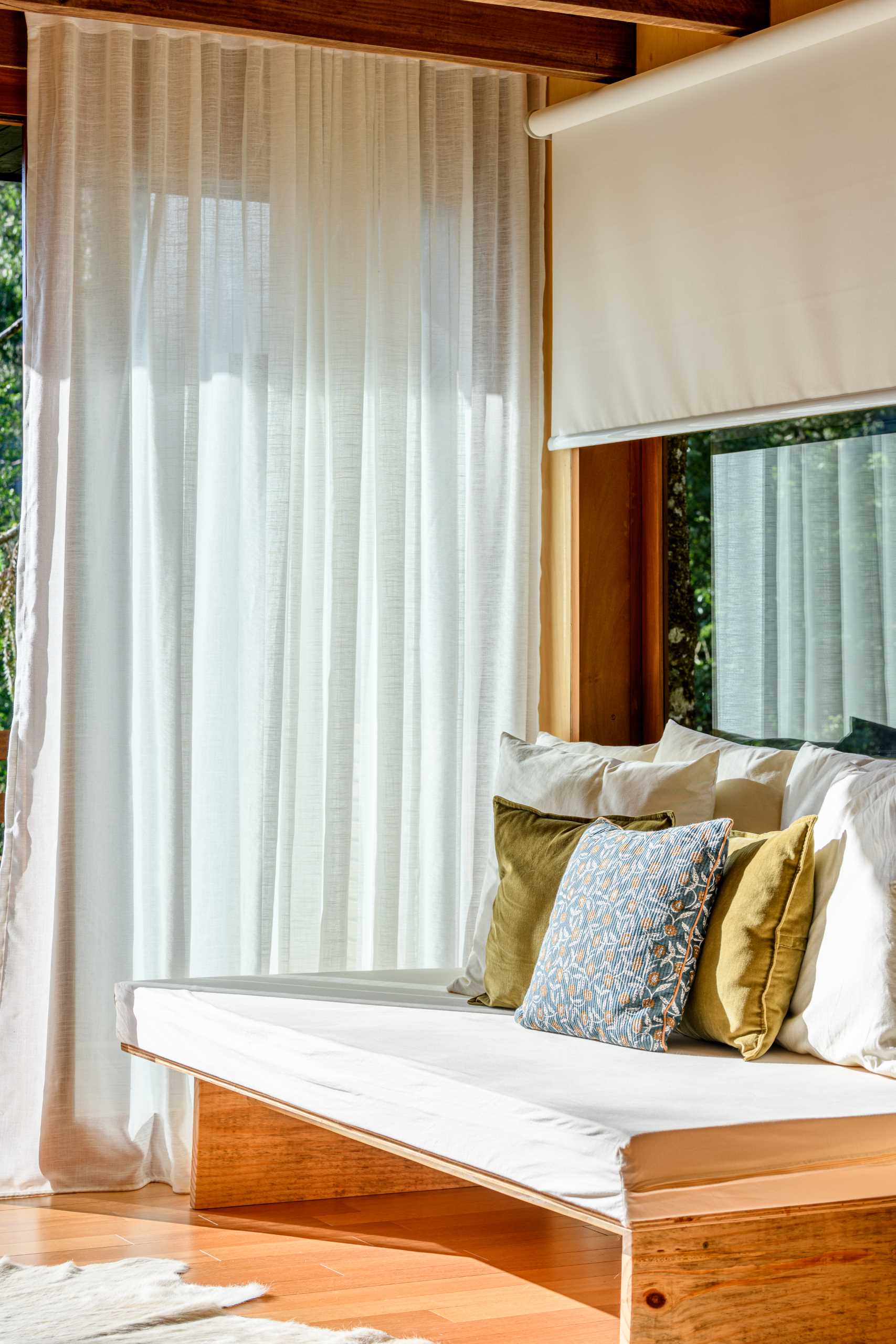 On the opposite wall is the dining area with a table and chairs, and a bench that runs underneath the window to the fireplace.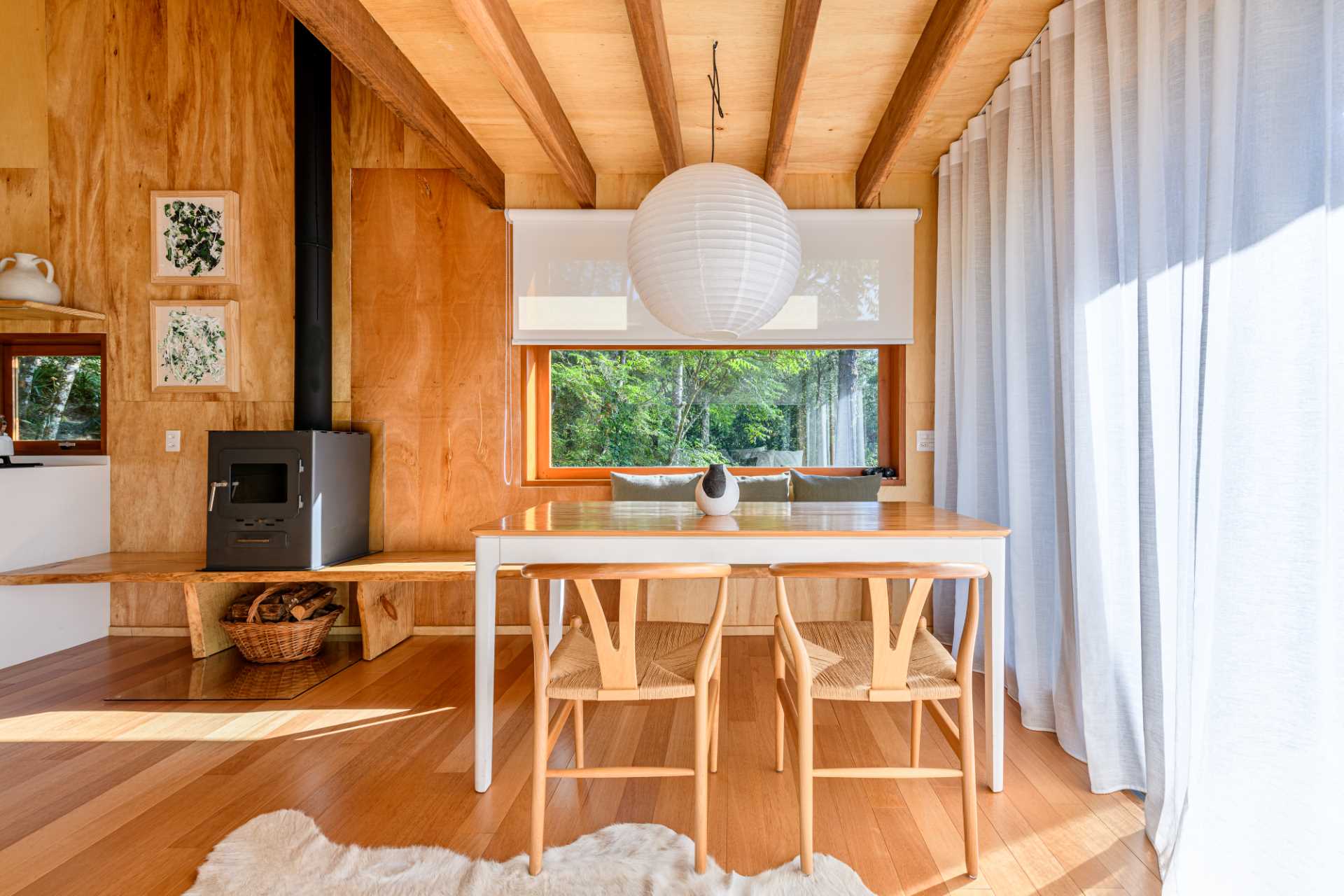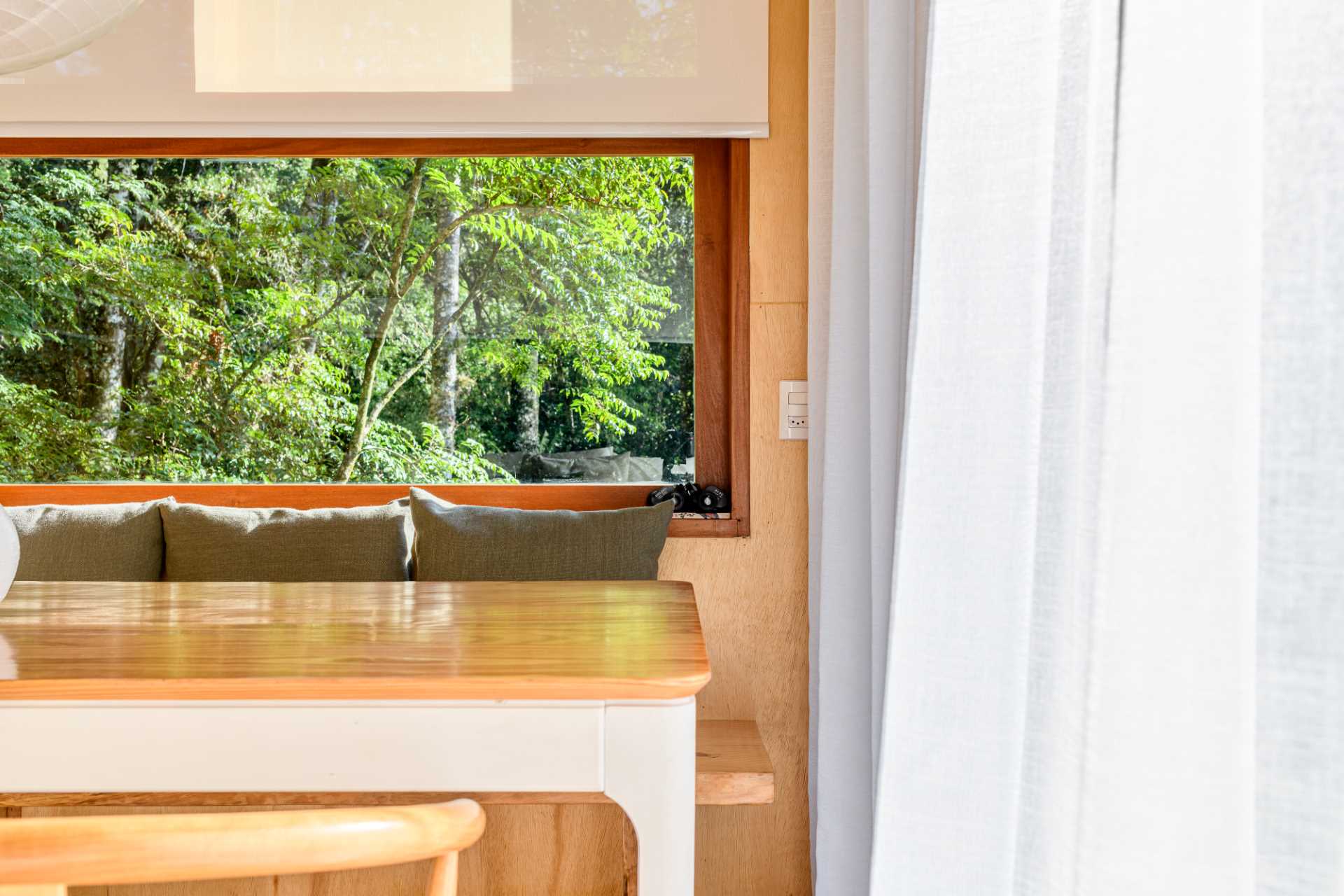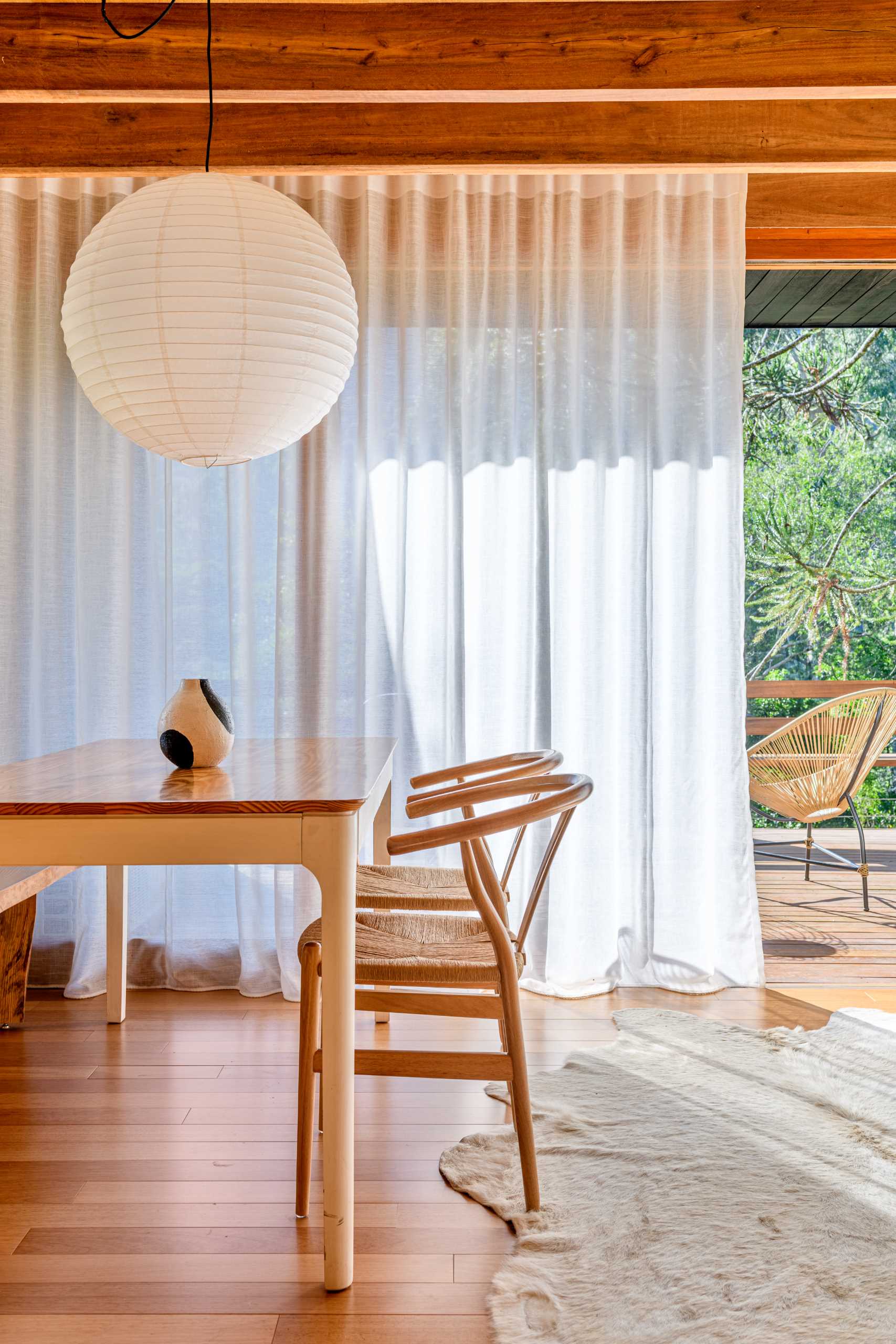 The bench meets up with the kitchen cabinets that feature a white countertop, while floating shelves provide additional storage.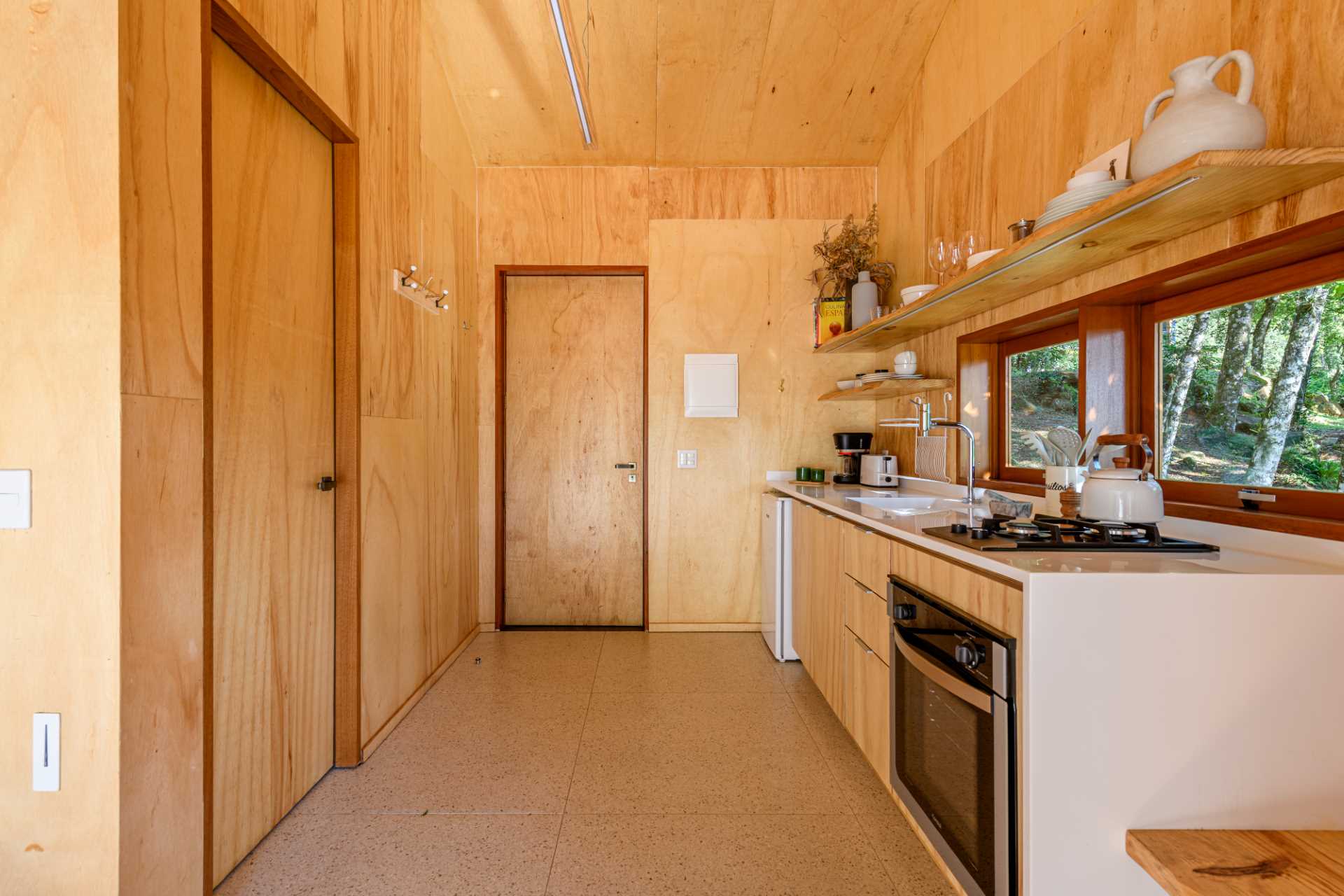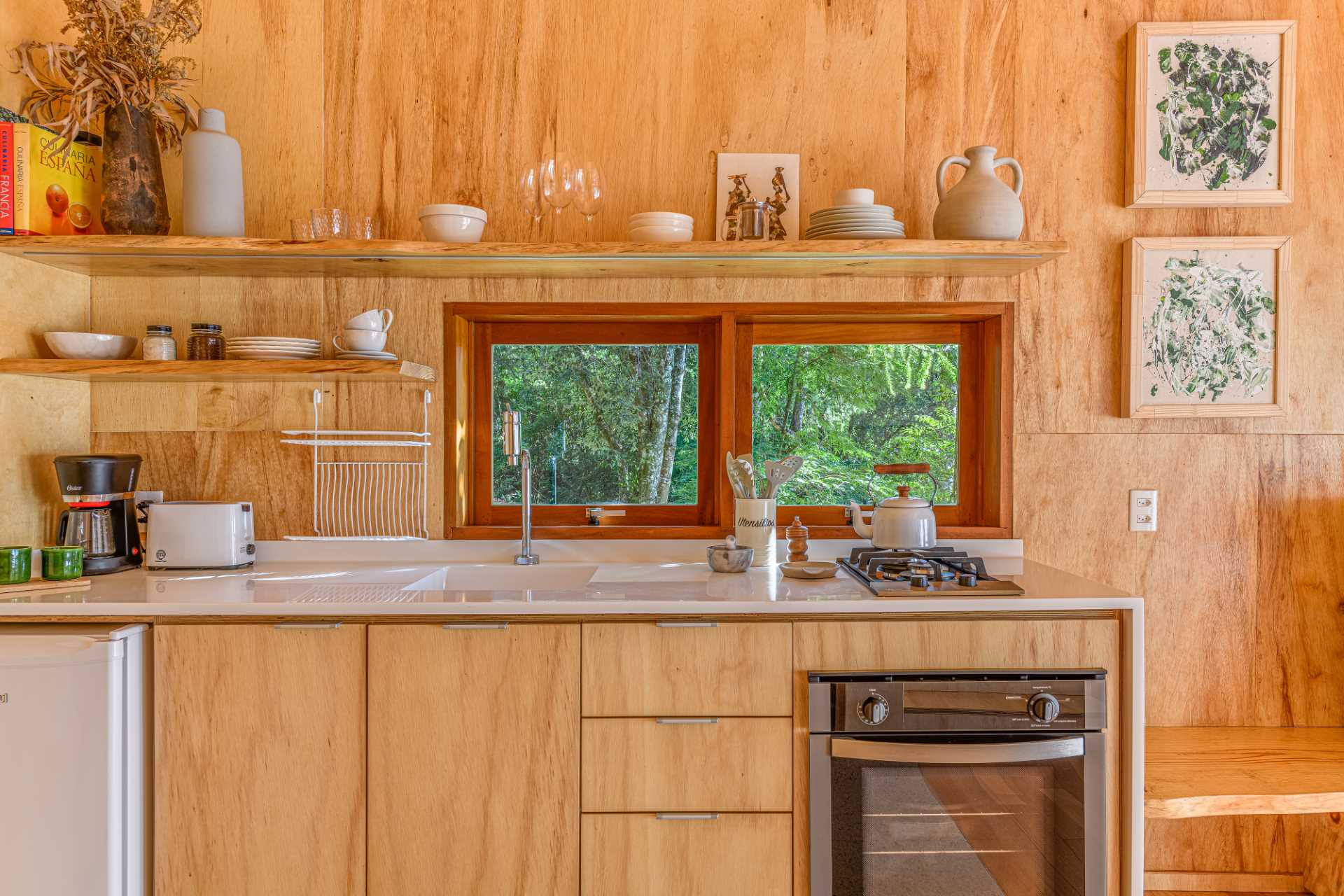 Opposite the kitchen is the bathroom, where a pop of color has been added in the form of blue tiles.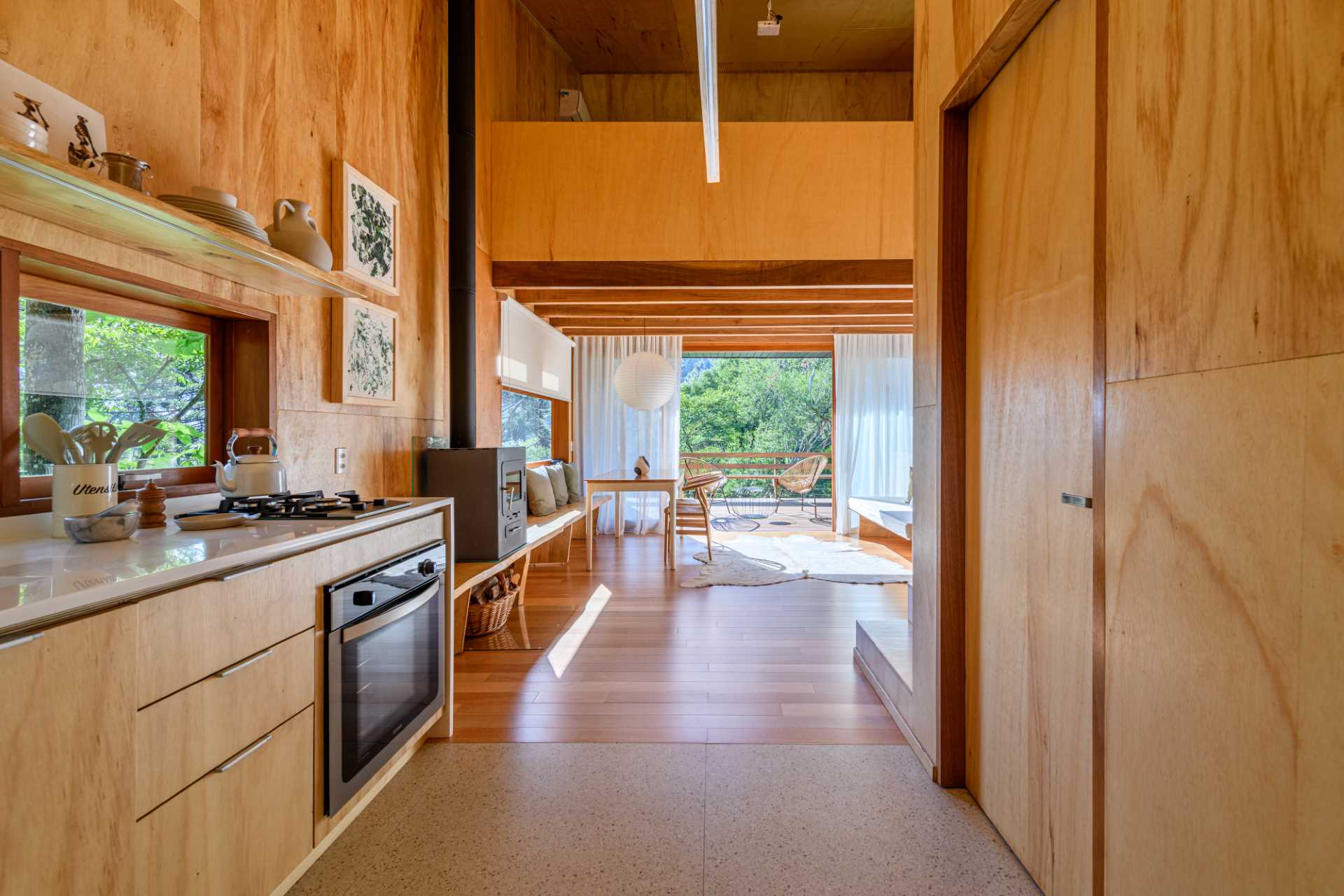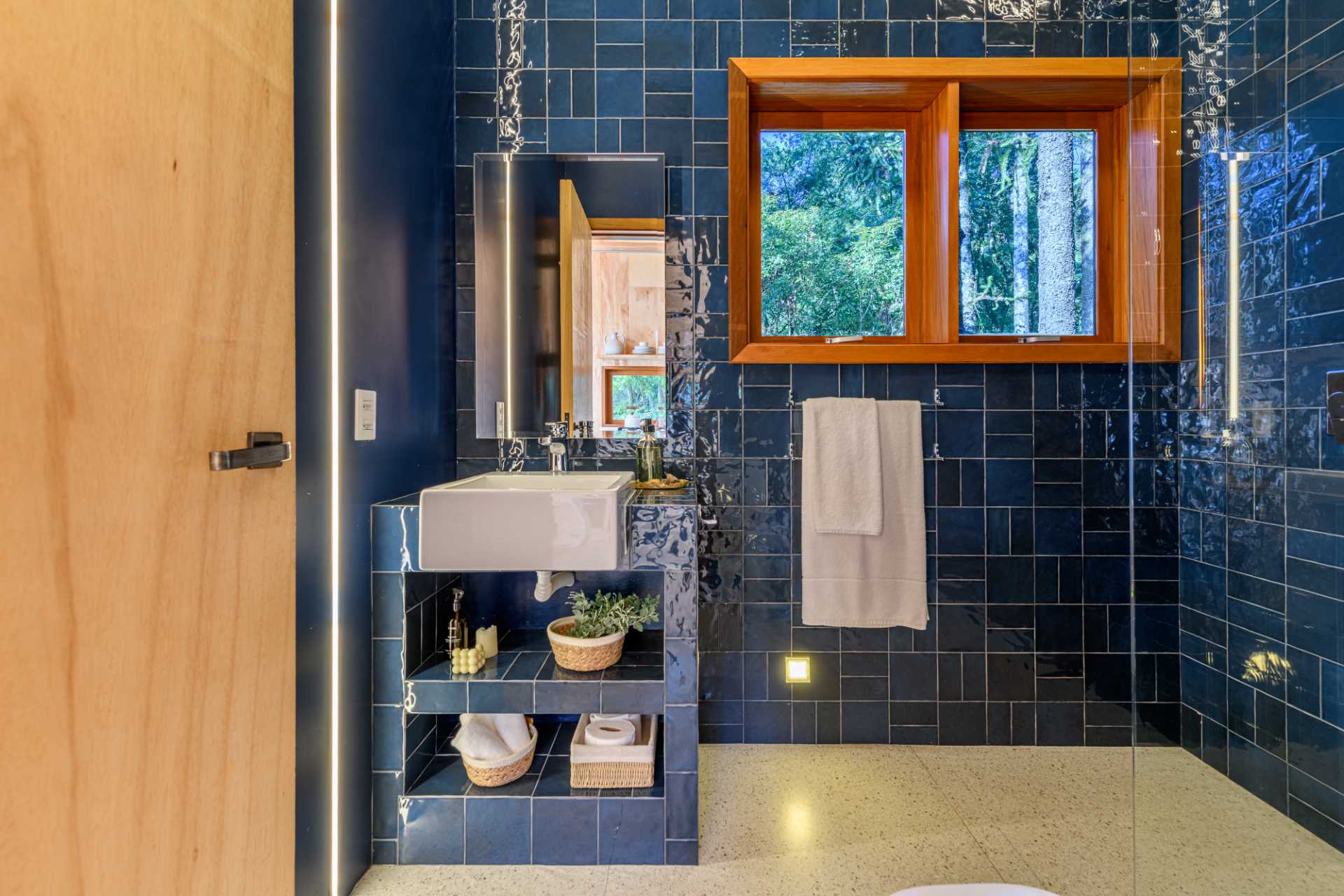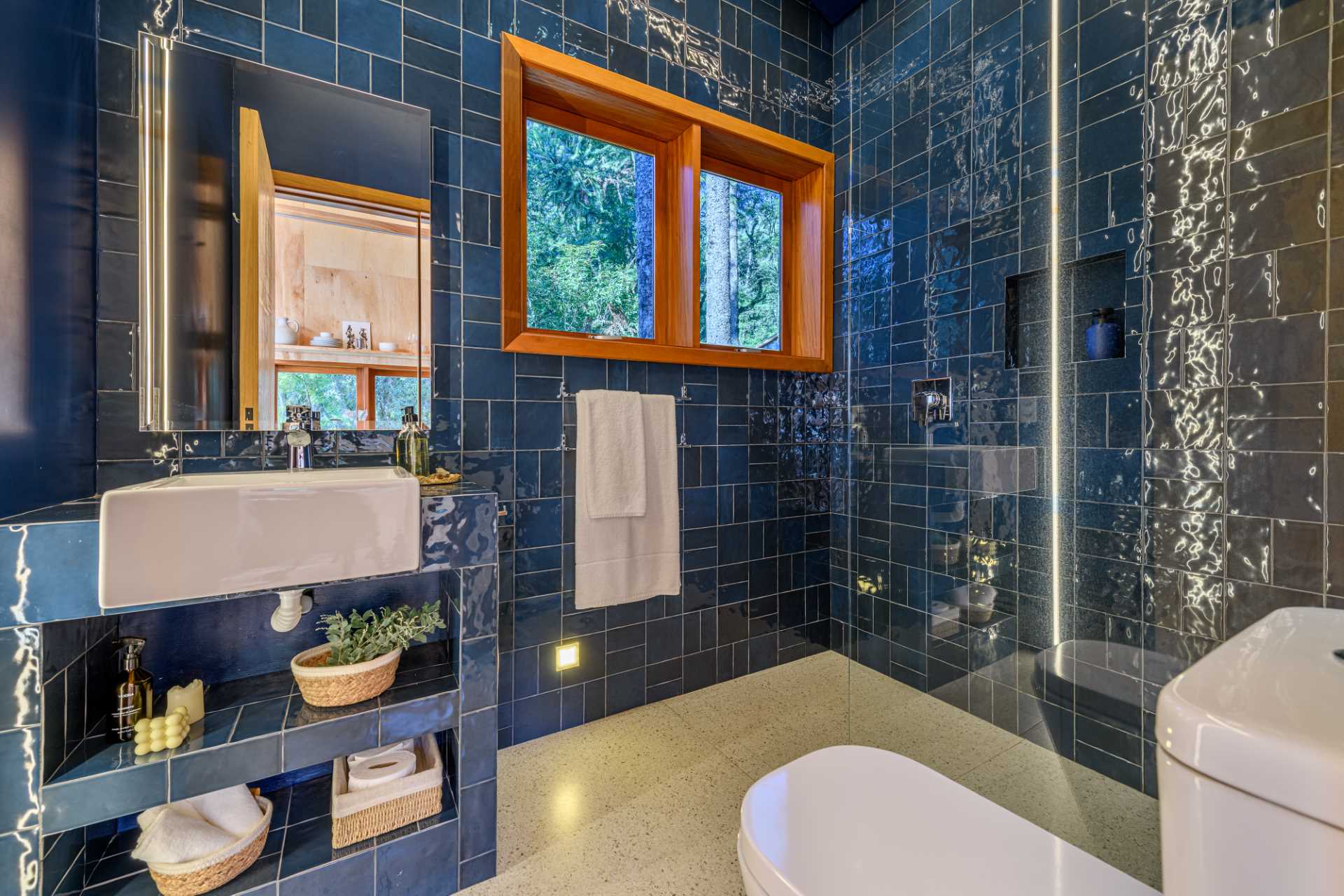 Stairs between the bathroom and the living room lead up to the mezzanine level.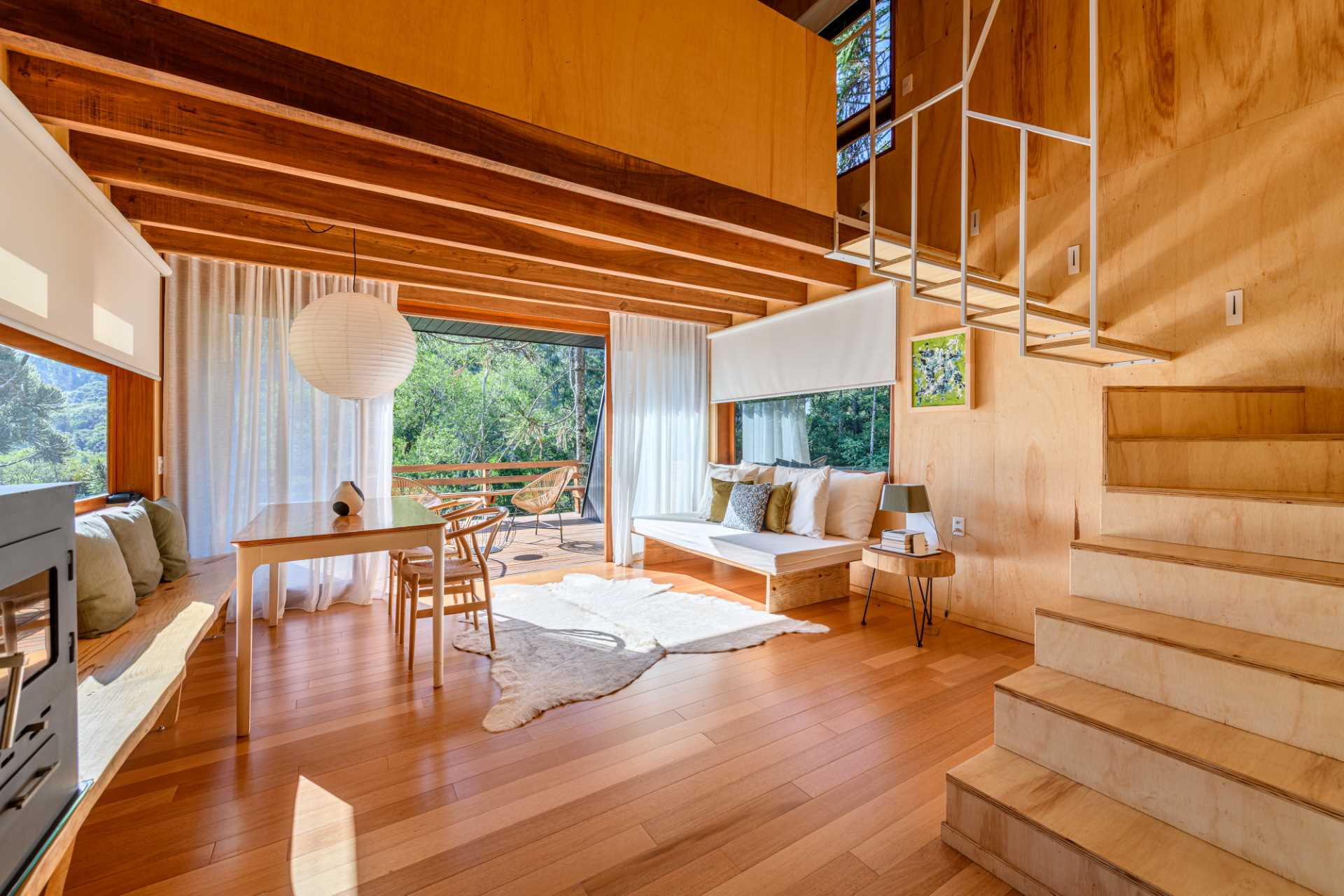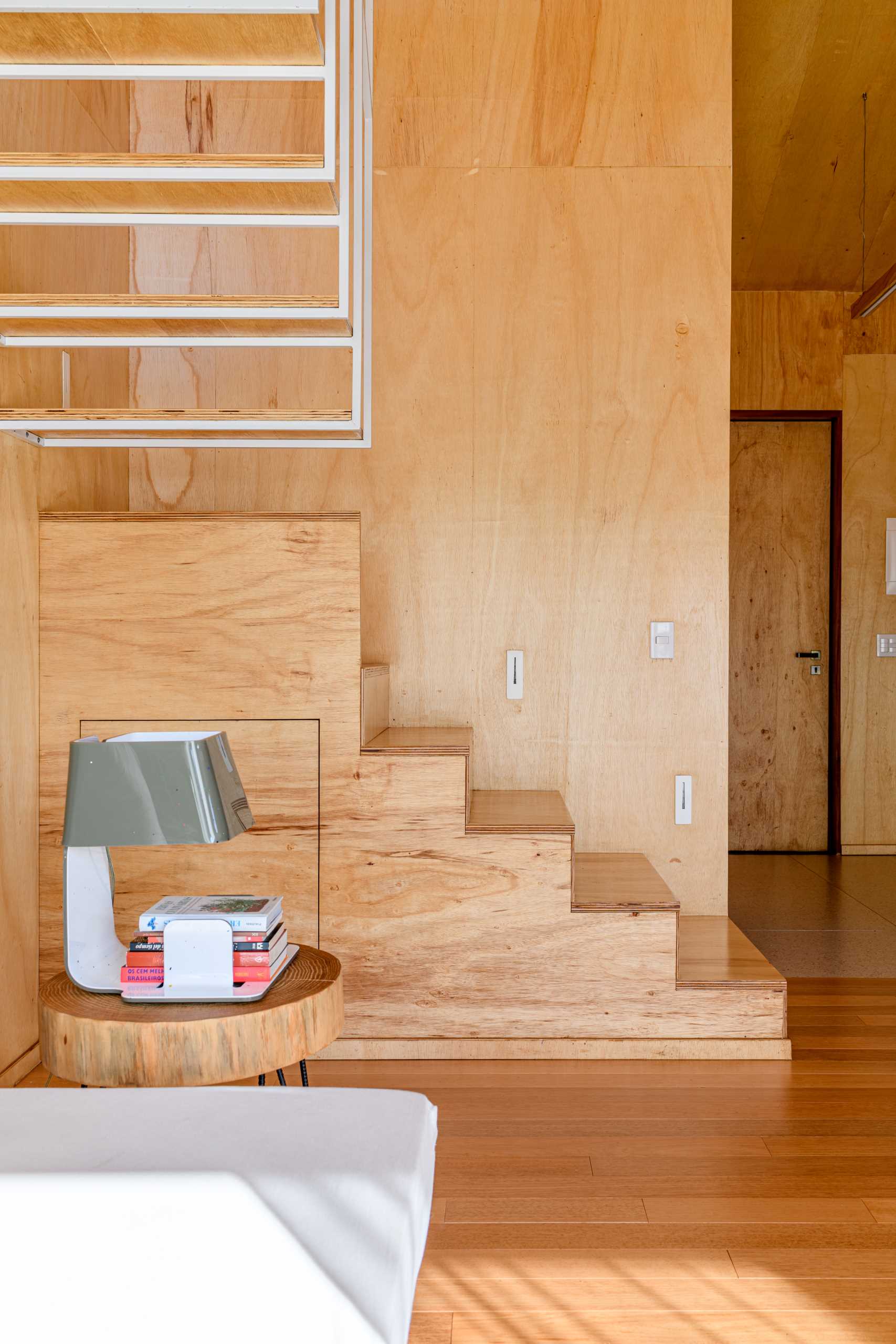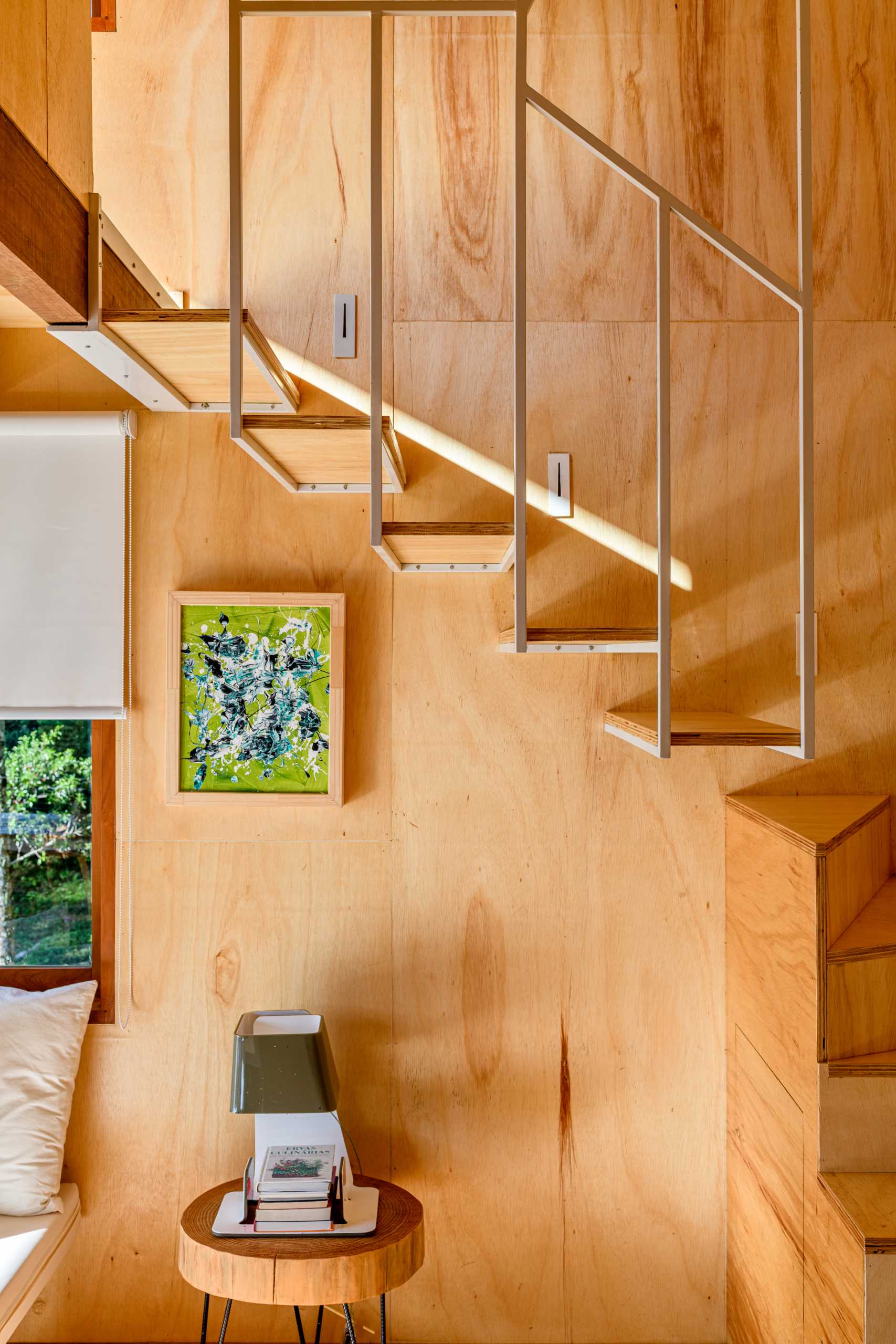 The mezzanine is home to the bedroom, which includes a pair of closets that flank either side of the large picture window and bench.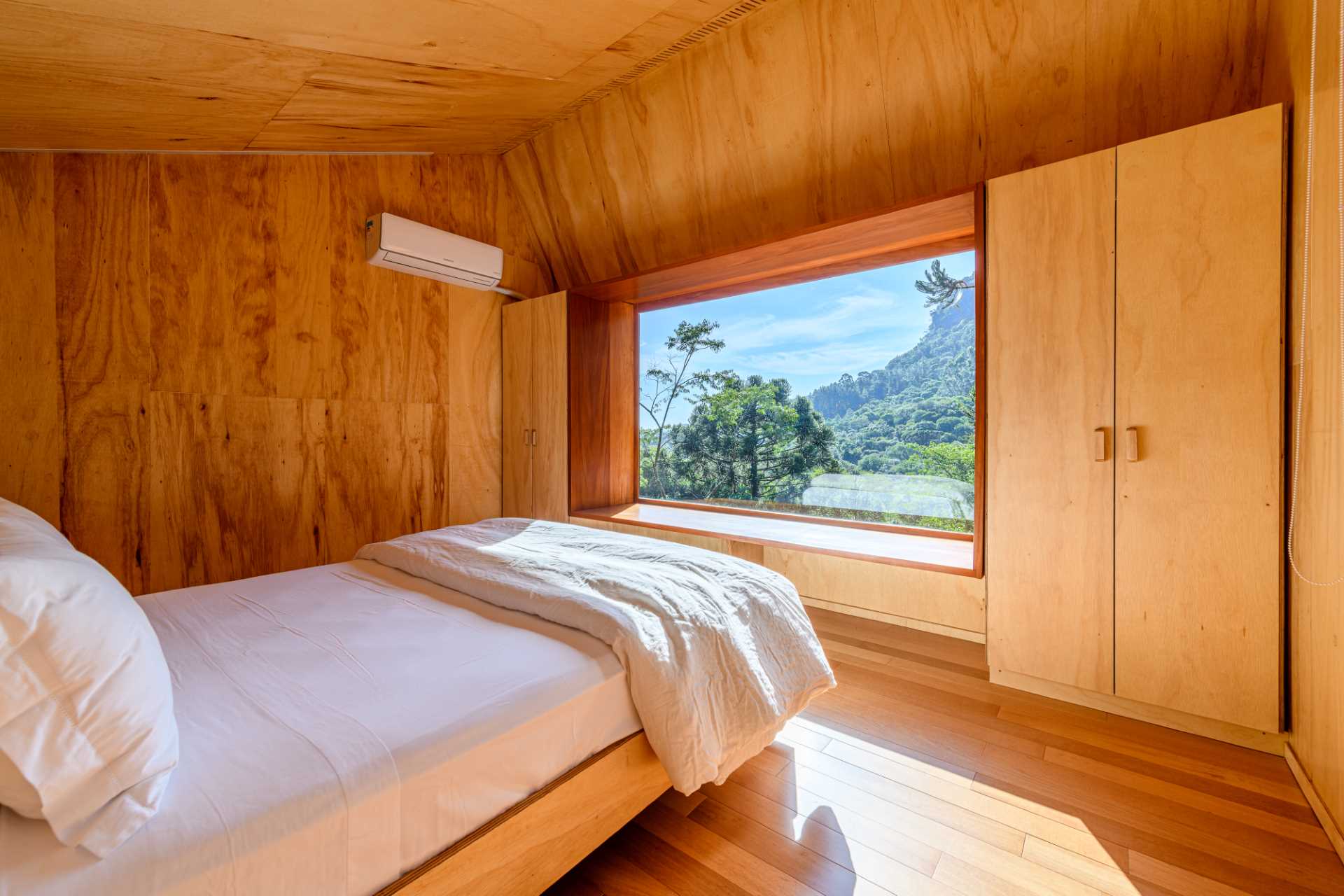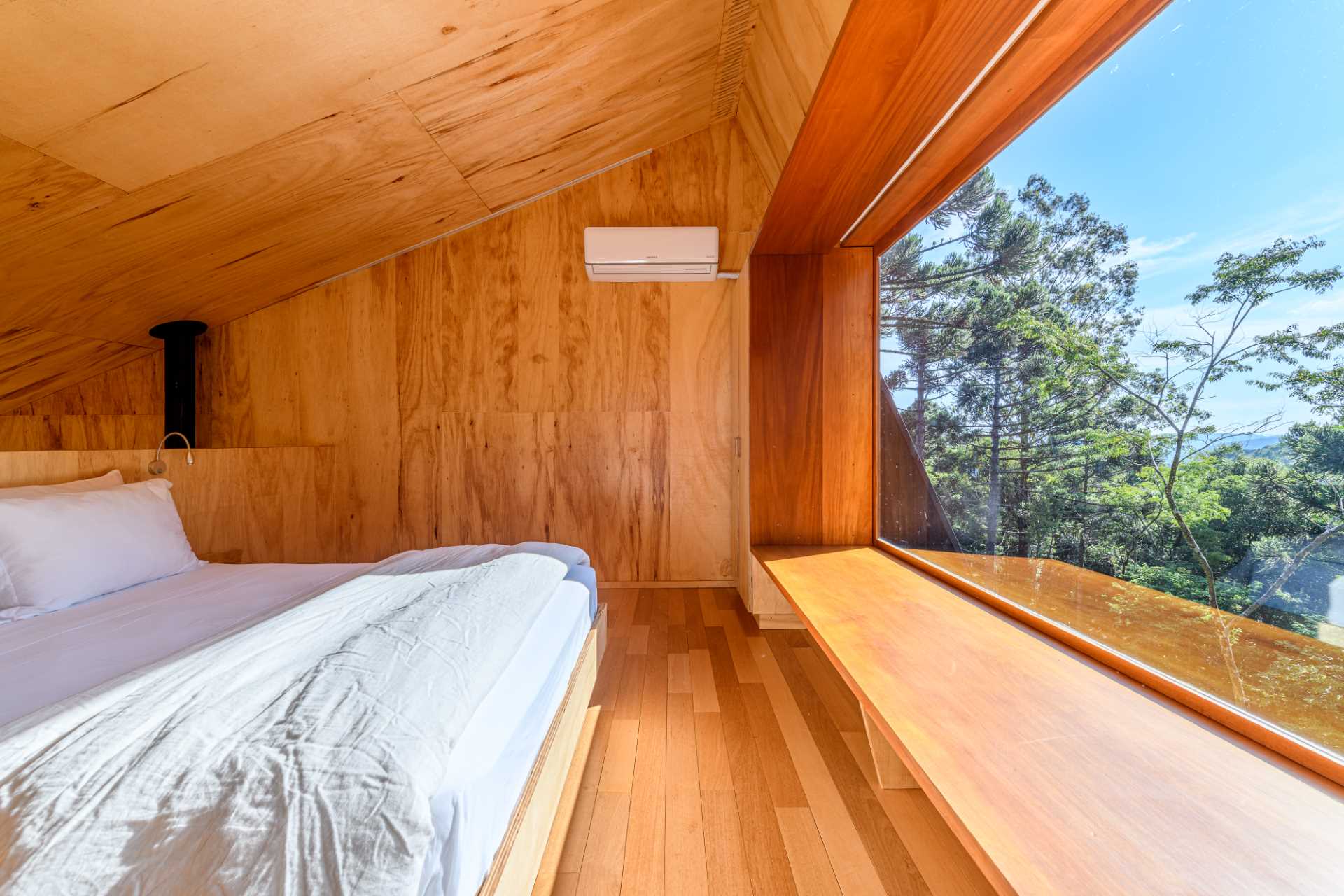 Here's a look at the floor plan that shows the layout.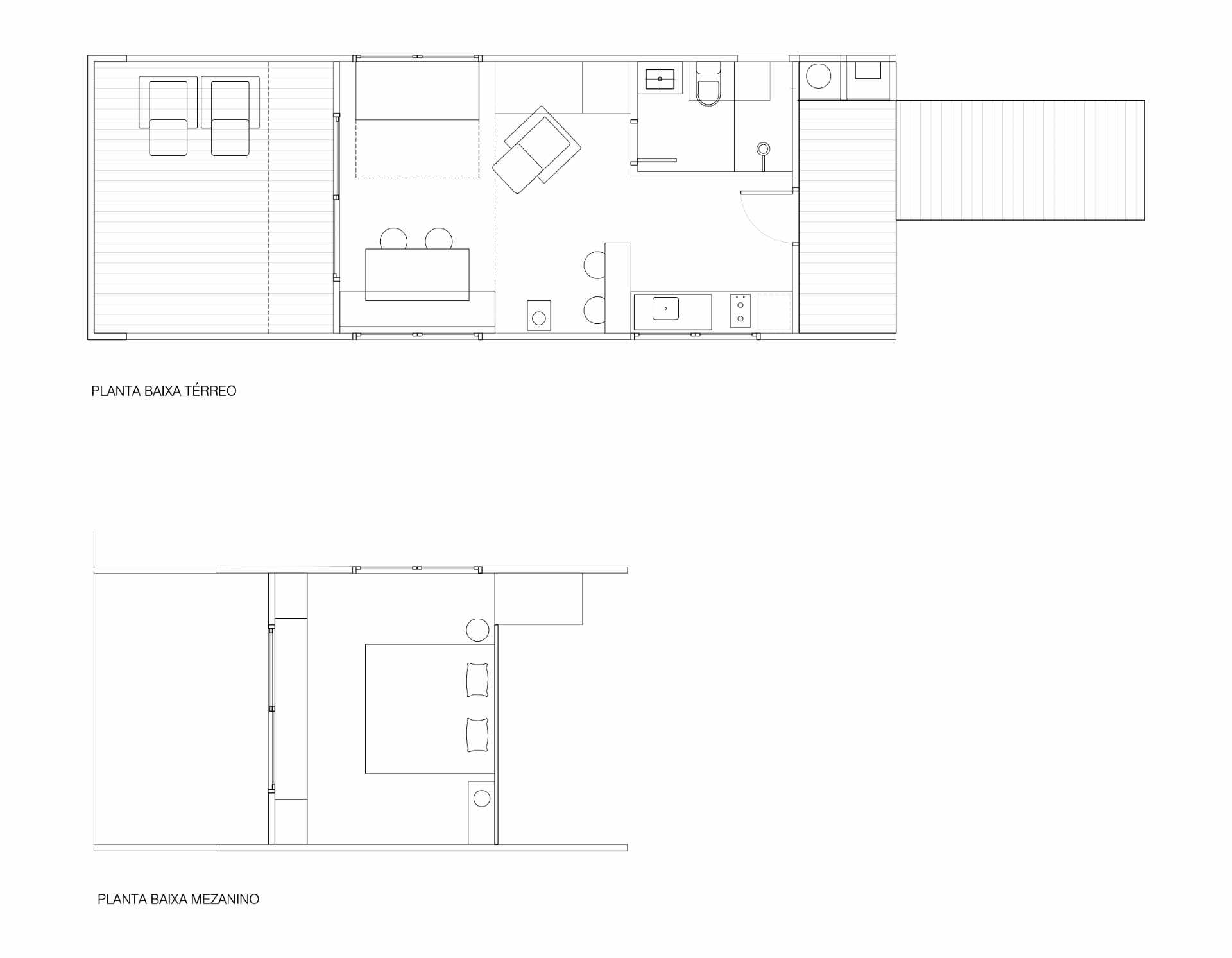 Source: Contemporist