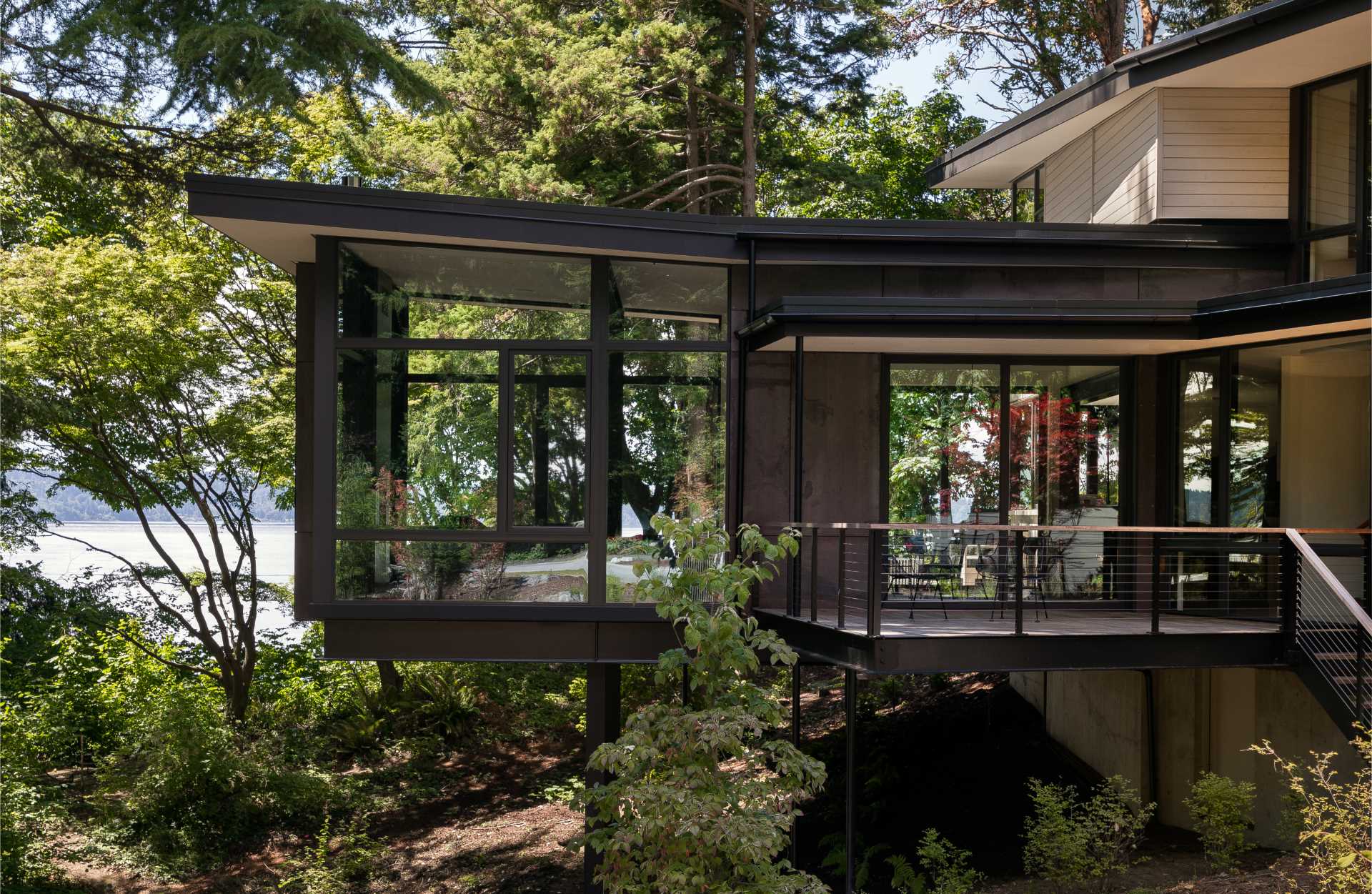 DeForest Architects has sent us images of a home they completed in Burien, Washington, that has a living room suspended above the forest floor.
The home sits on a one-acre wooded parcel at the top of a bluff overlooking Puget Sound, with the clients wanting a tranquil and surprising home, so connected to the trees and the hillside that it would feel like a walk in the woods.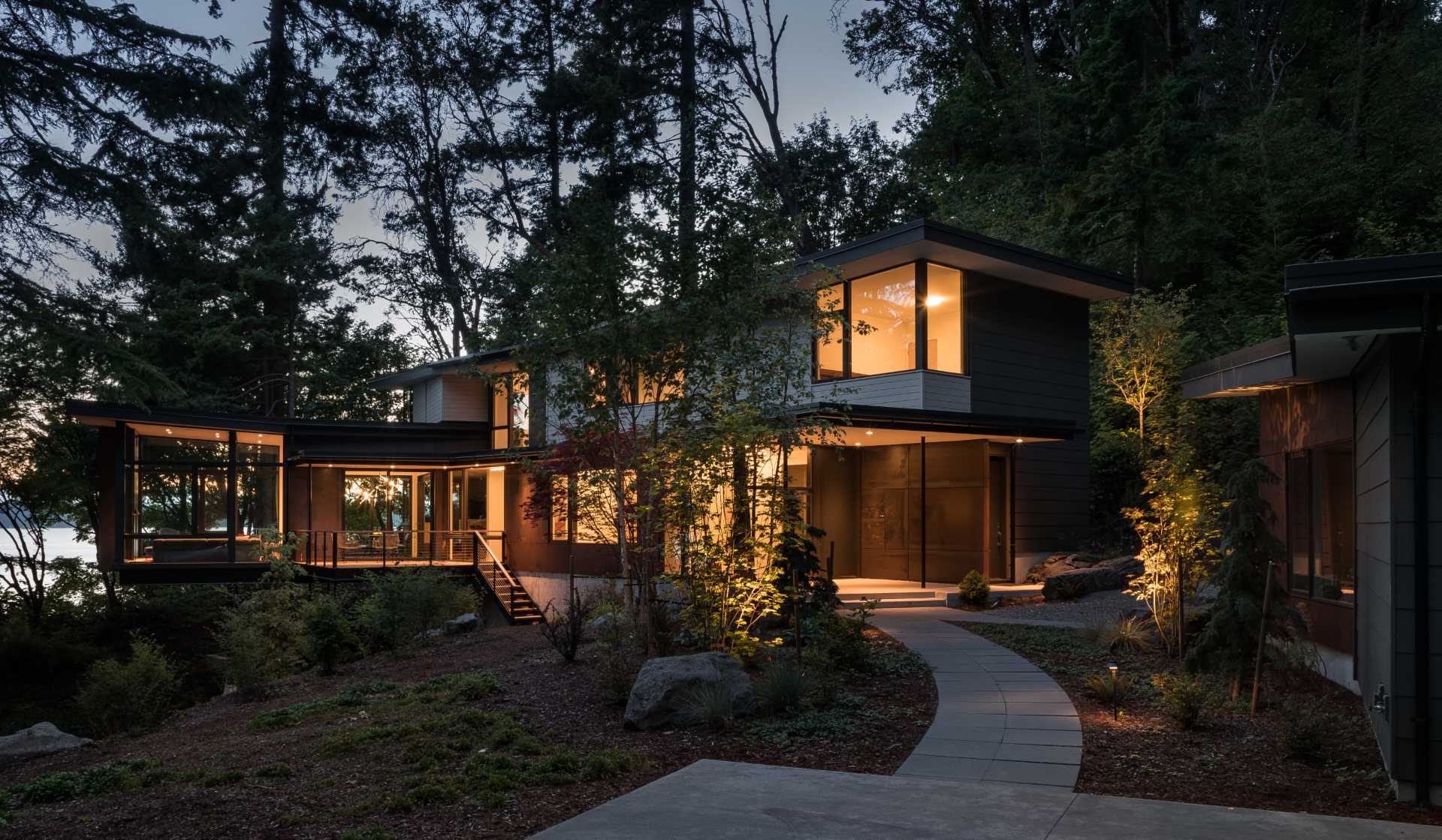 The architects mention, "Through a series of model workshops, we worked with them to design a house that is a vehicle for experiencing the site in different ways, ranging from rooms that are tucked into the hillside to others that float above it."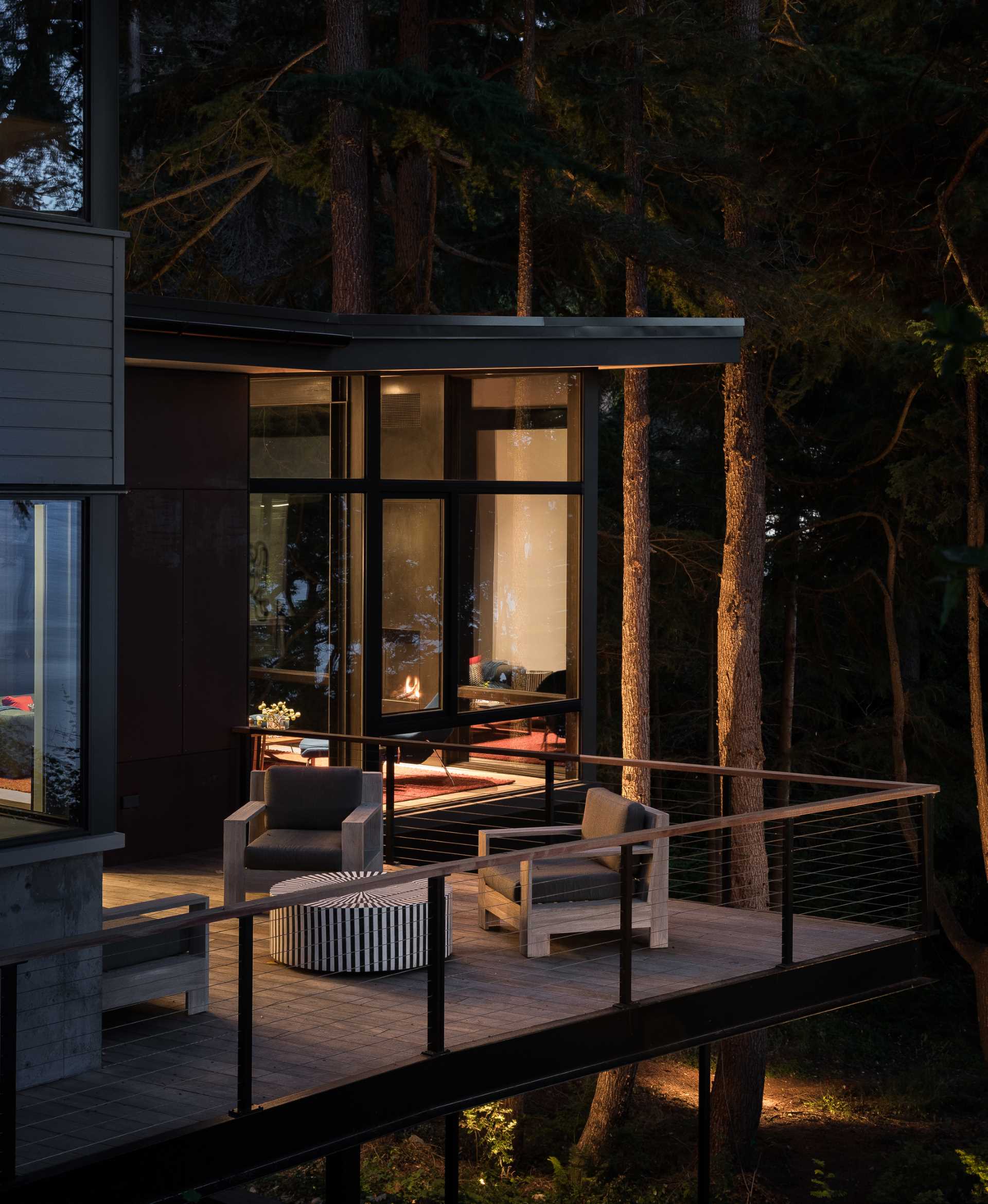 For the interior, which was a collaboration with Ore Studios, the owners wanted finish selections for their house that felt timeless and serene while also hewing to their very specific and artistic point of view.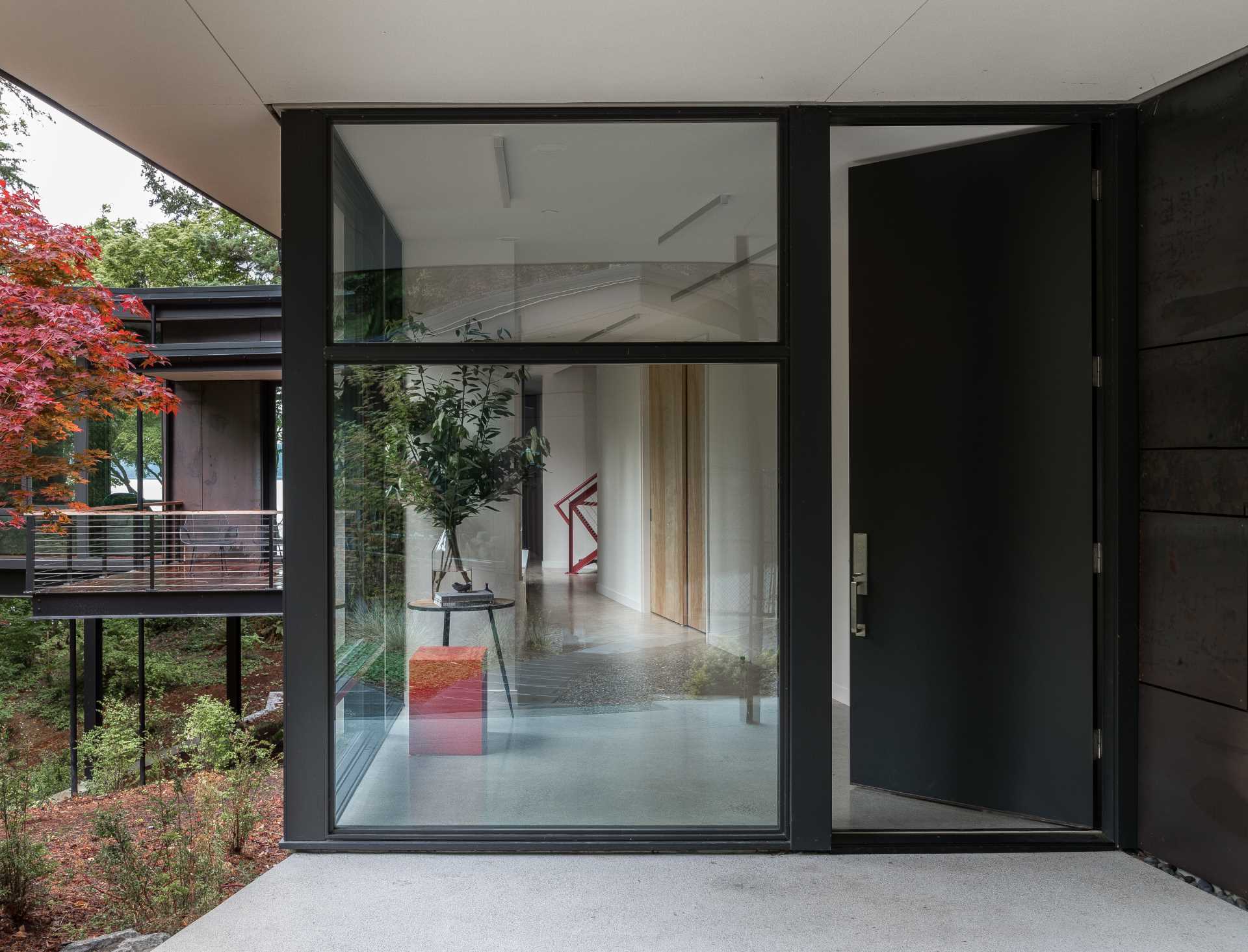 The living room, which is surrounded by trees on three sides, includes thick black window frames and a fireplace, while a bold reg rug and blue chair add a bold splash of color to the space.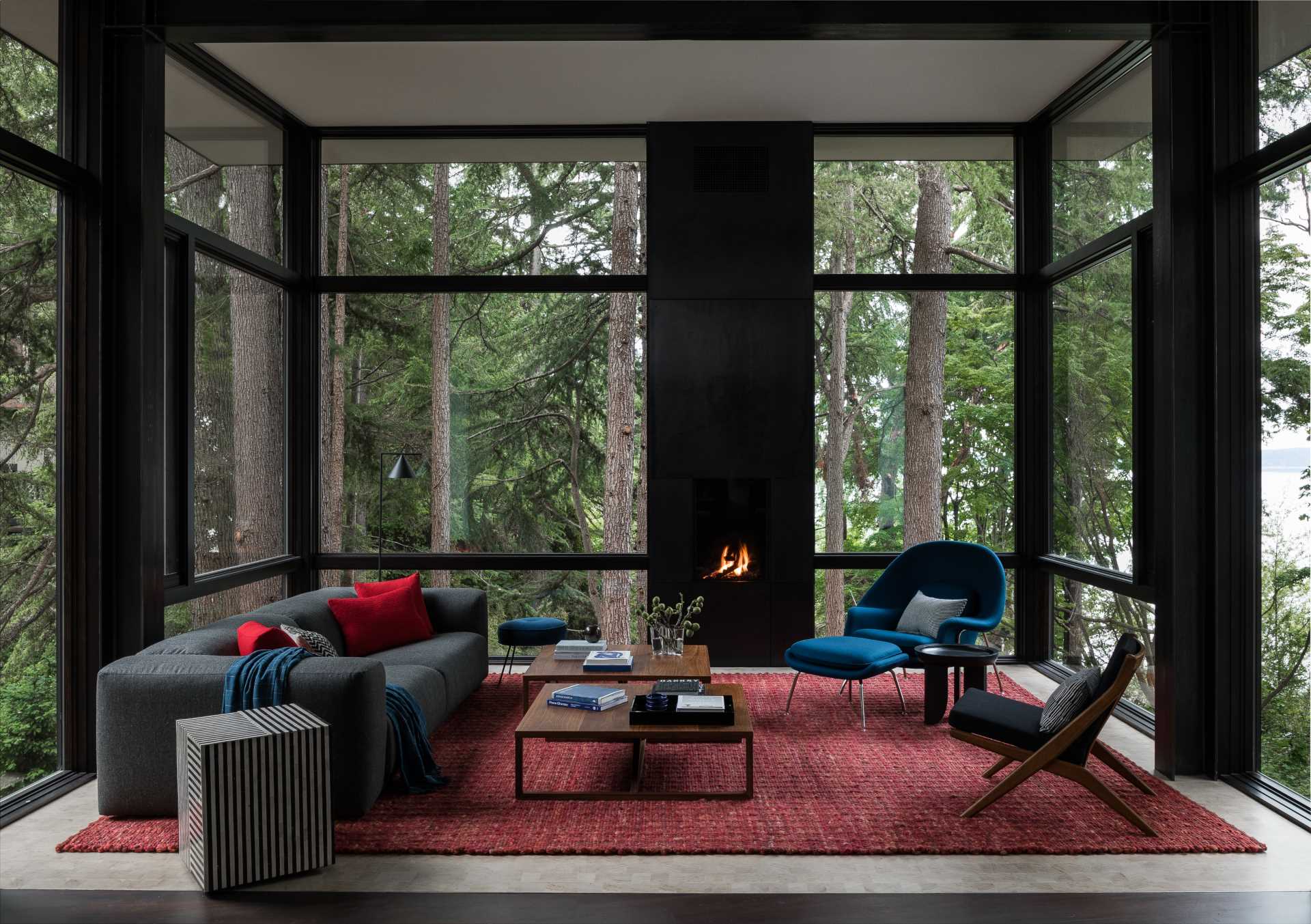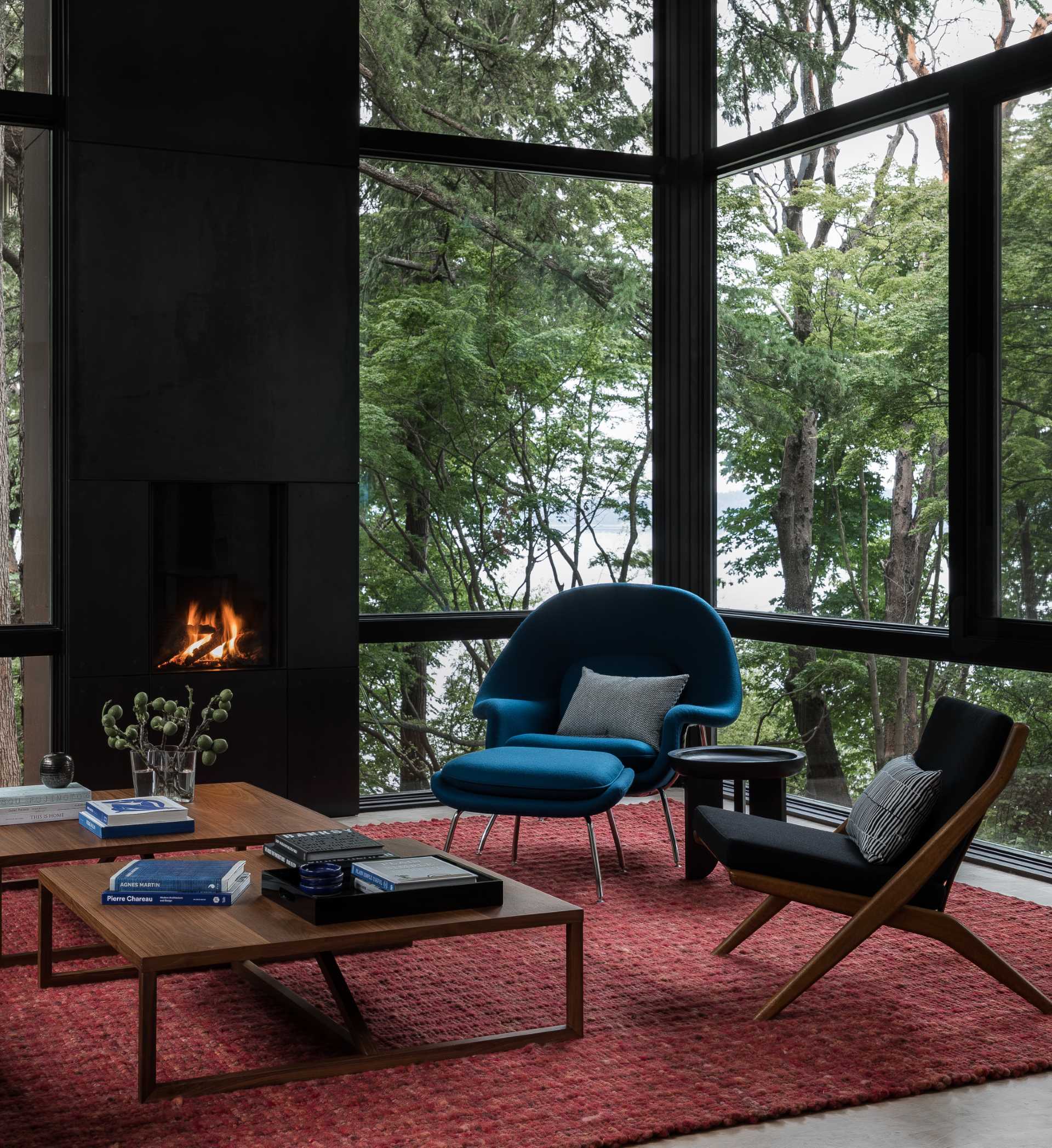 The blue accent color continues through to the dining room, where a dining table is surrounded by blue chairs with a minimalist metal frame.
Adjacent to the dining room is the kitchen, with walnut cabinets with red accent panels.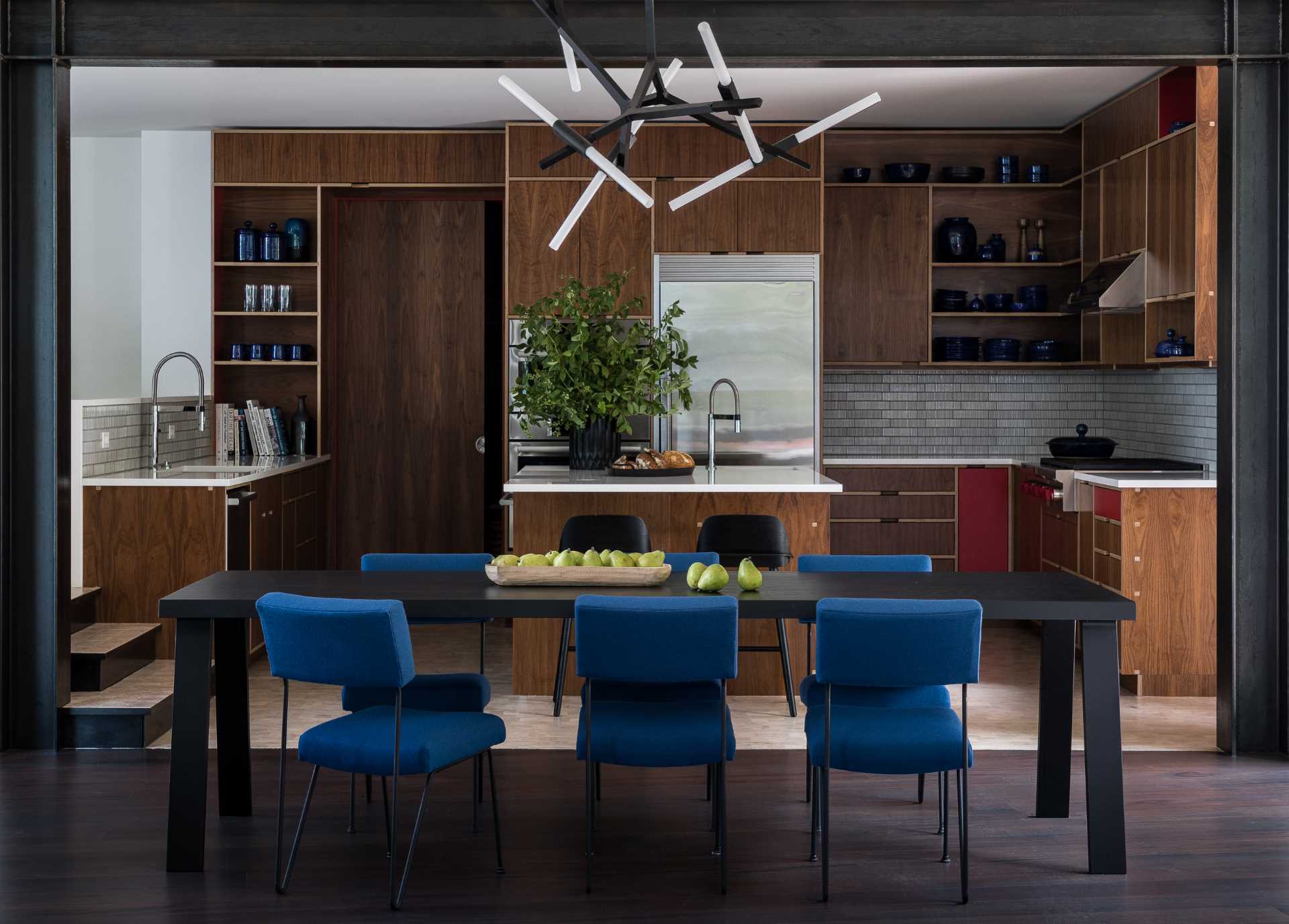 Red is also the color of choice for the staircase that connects the various levels of the home.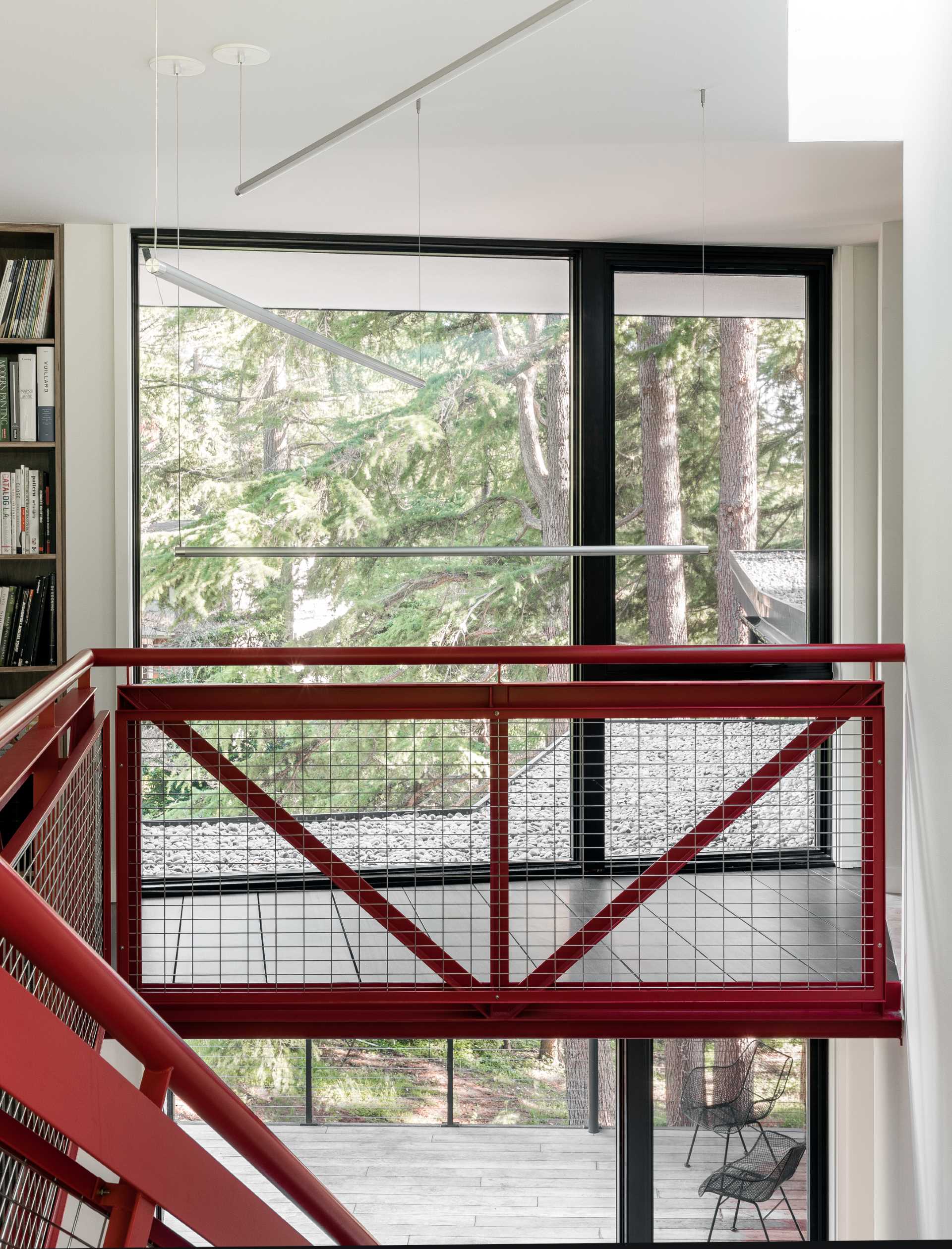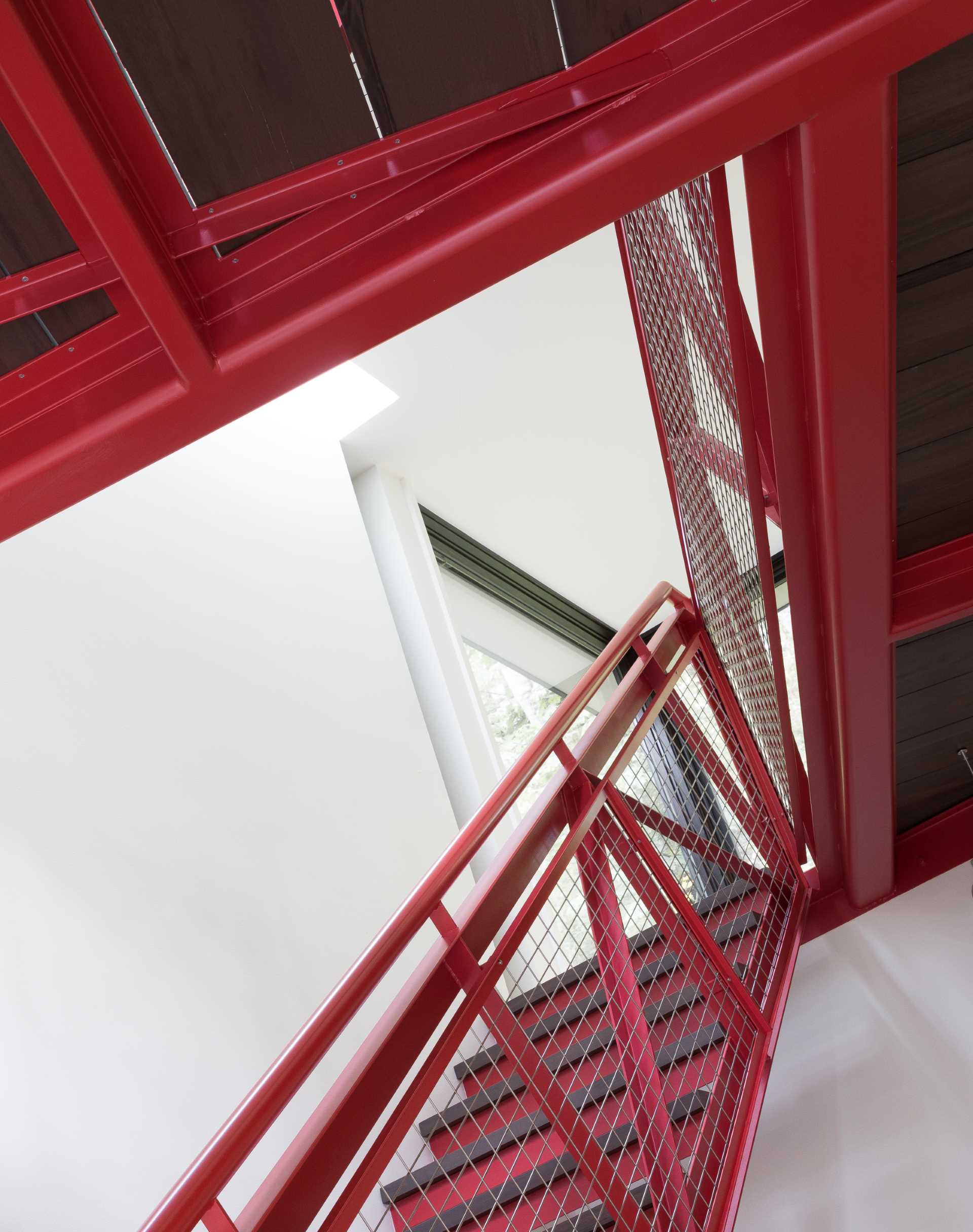 Deep blue cushions and bedding in the bedroom complement the greys and black.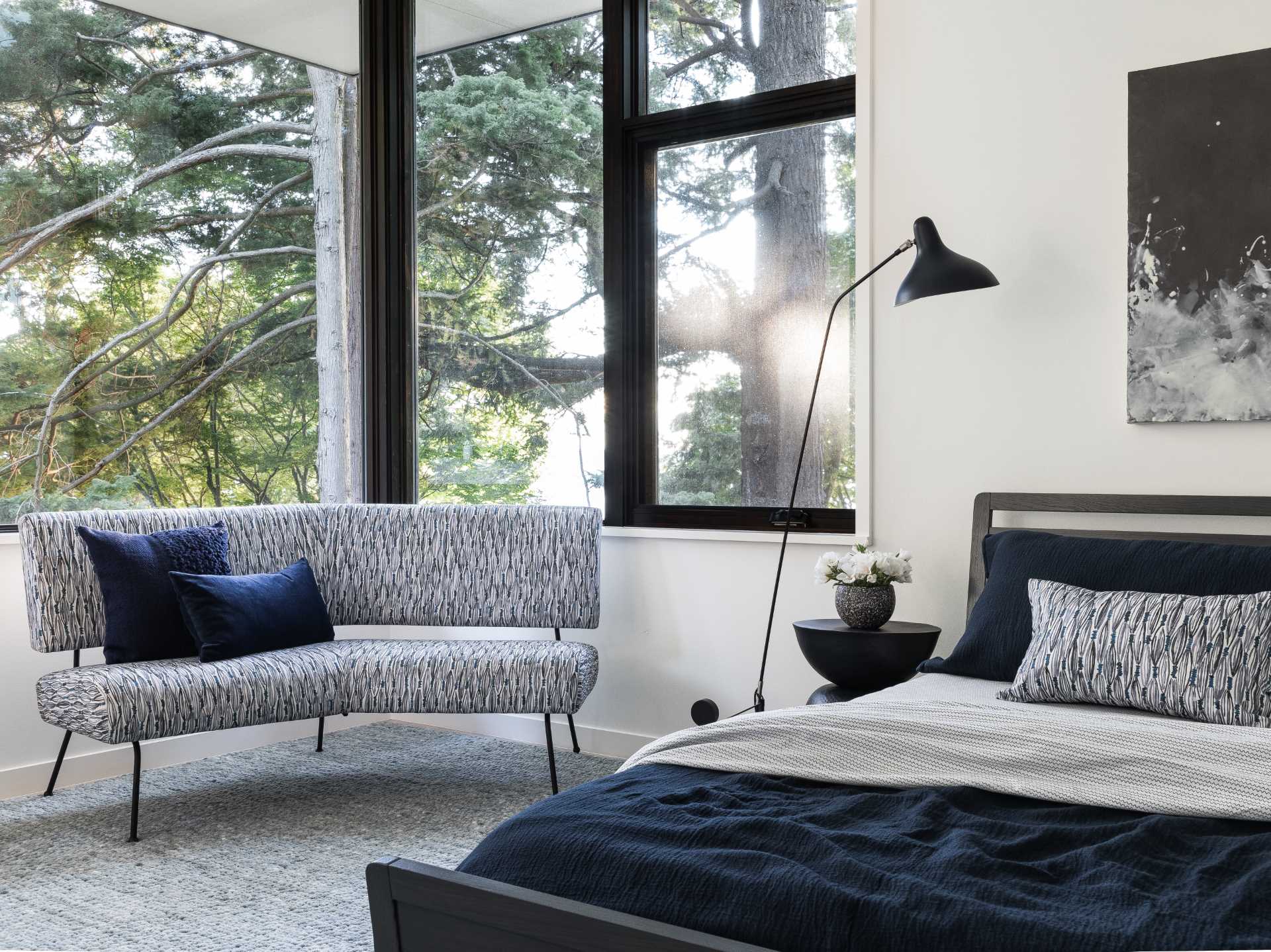 In the bathroom, black tiles with white grout line the walls, while white penny tiles with black grout line the shelving niche and floor.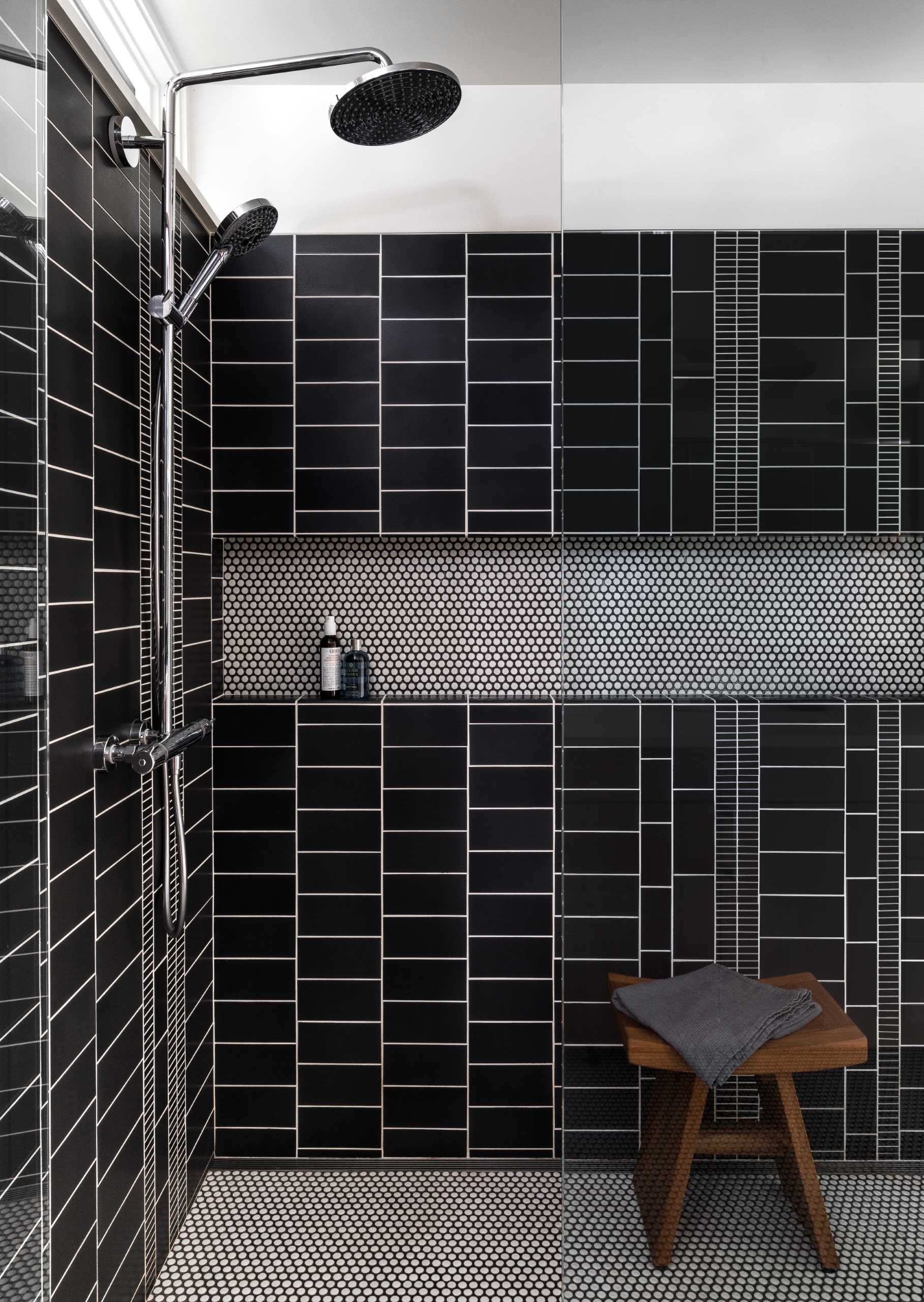 Photography by Haris Kenjar | Design: DeForest Architects – John DeForest, Michael Knowles | Interiors: Ore Studios | Construction: Toth Construction
Source: Contemporist