August 31, 2023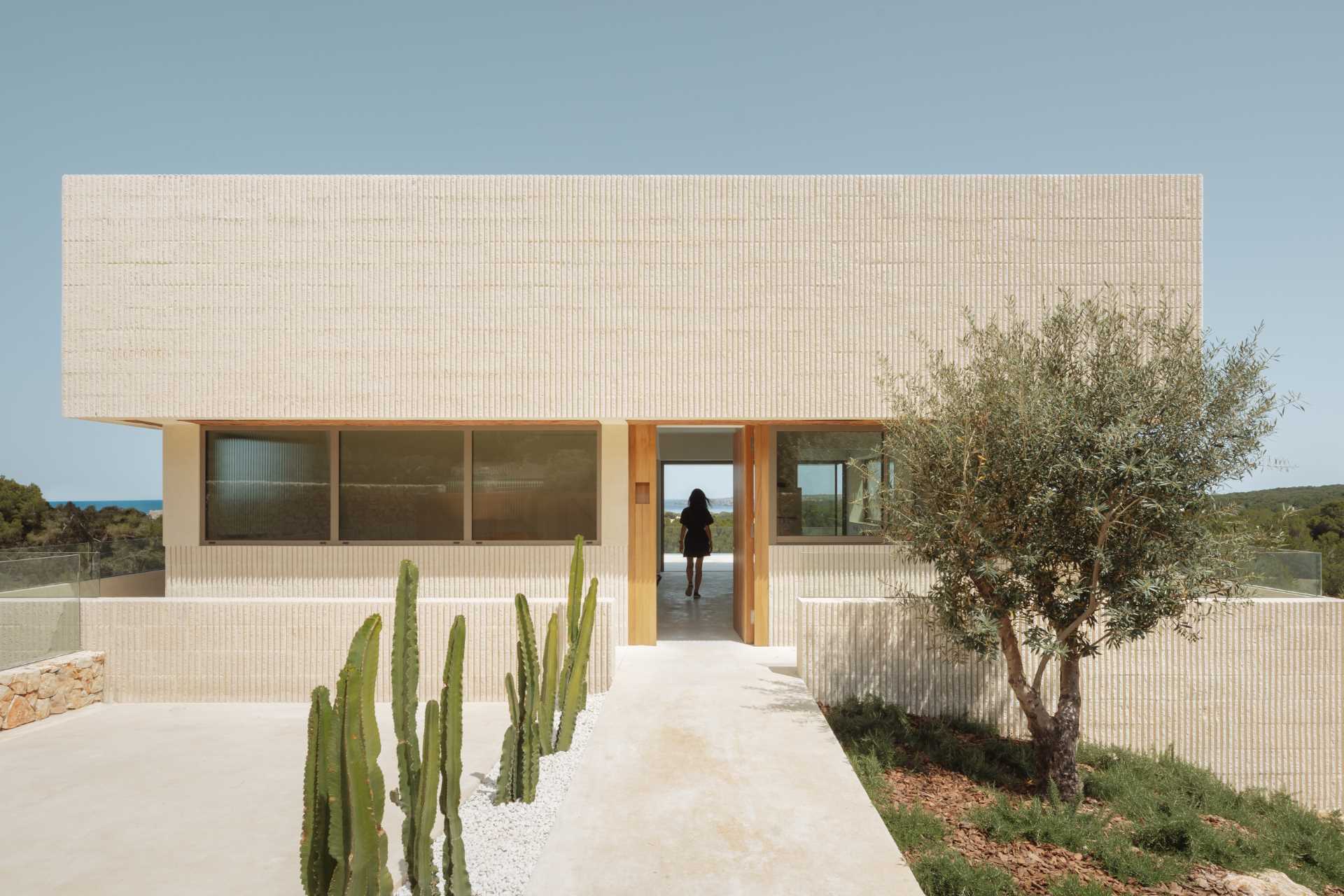 NOMO STUDIO has shared photos of a modern home they've designed in Menorca, Spain, that features a textured facade of fluted concrete walls.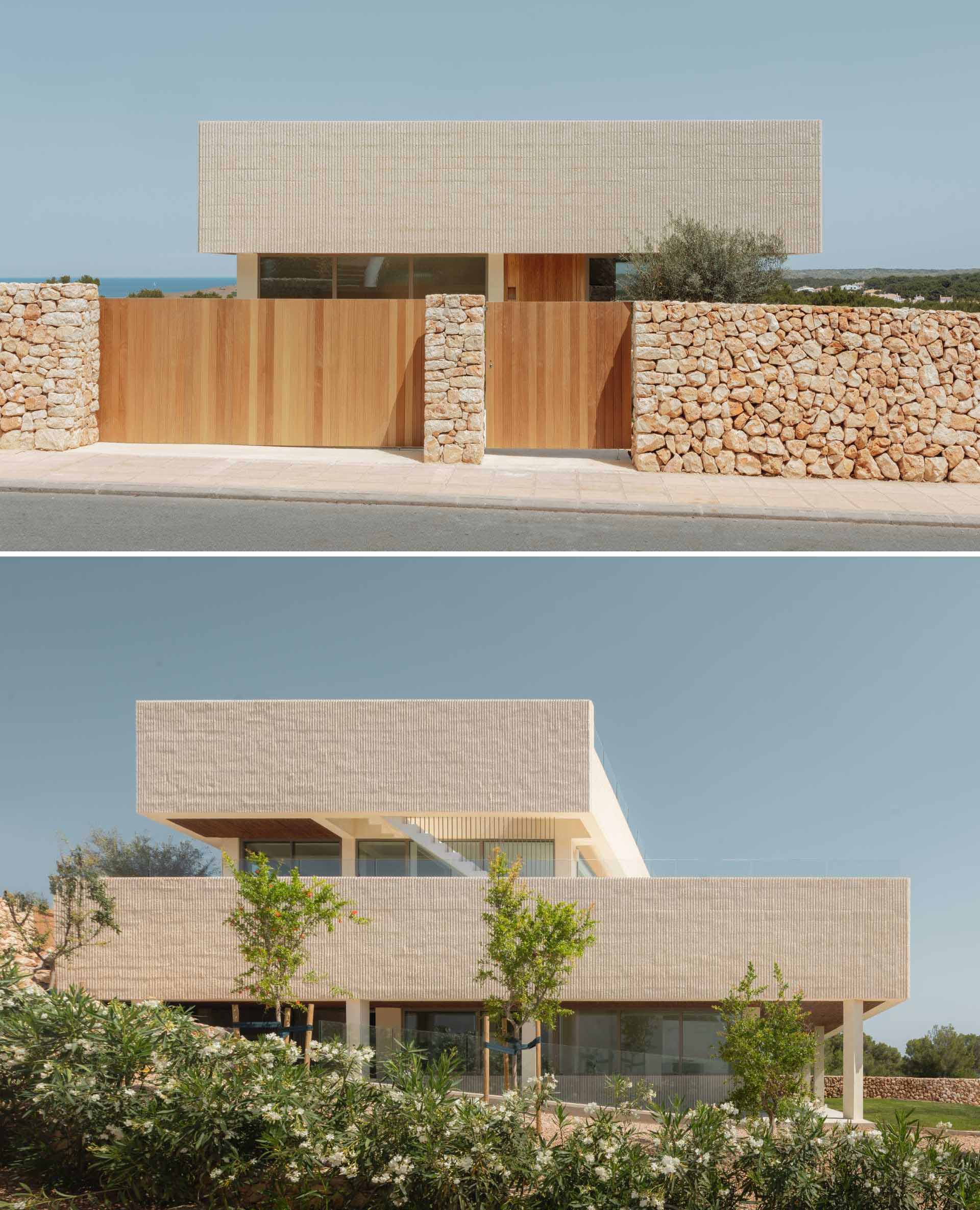 The fluted concrete walls are sliced by continuous window openings creating a combination of horizontal stripes that alternate between solid and glass.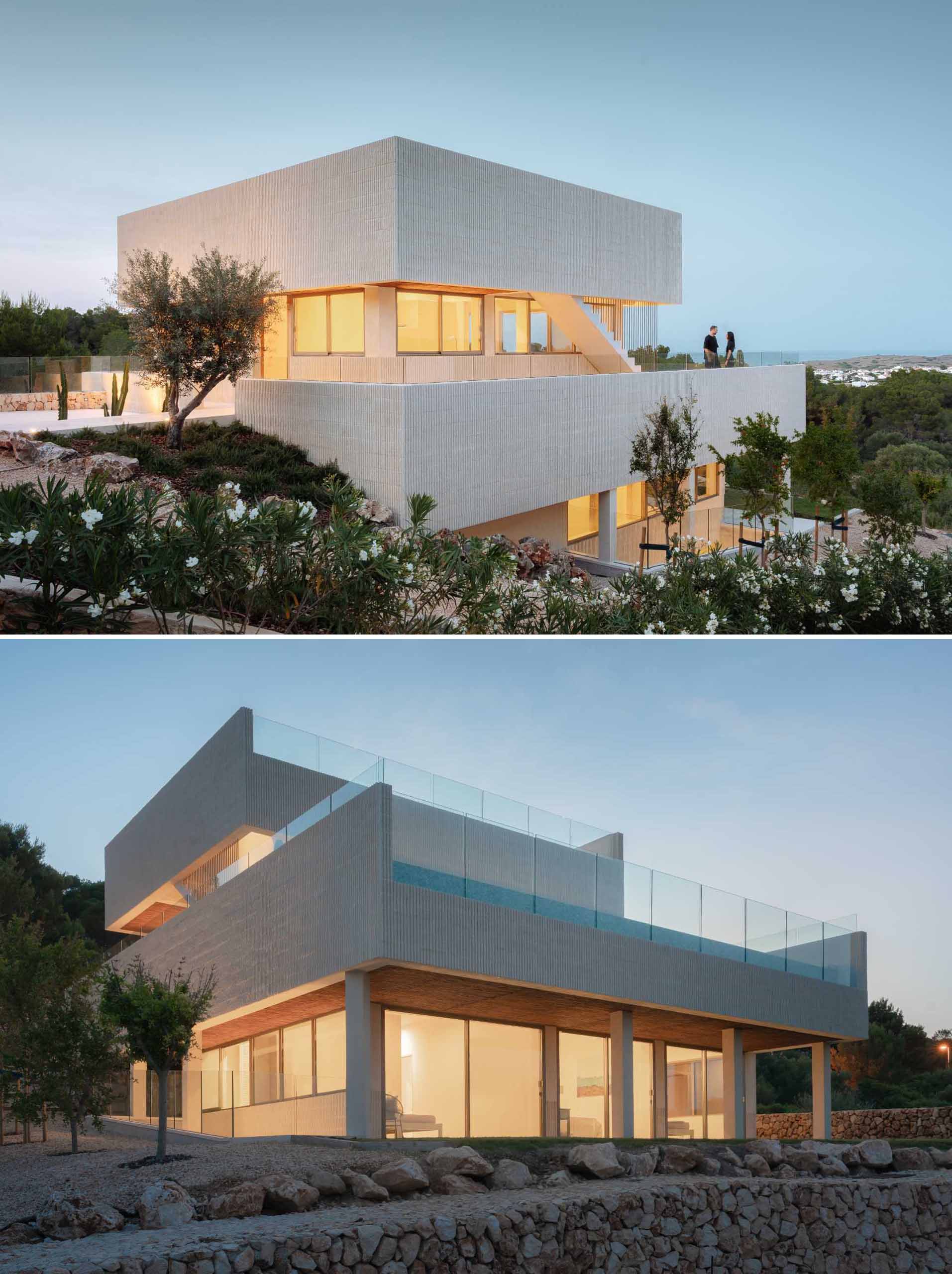 Here's a close-up look at the grooved concrete block combined with darker wattle ceilings and teak carpentry.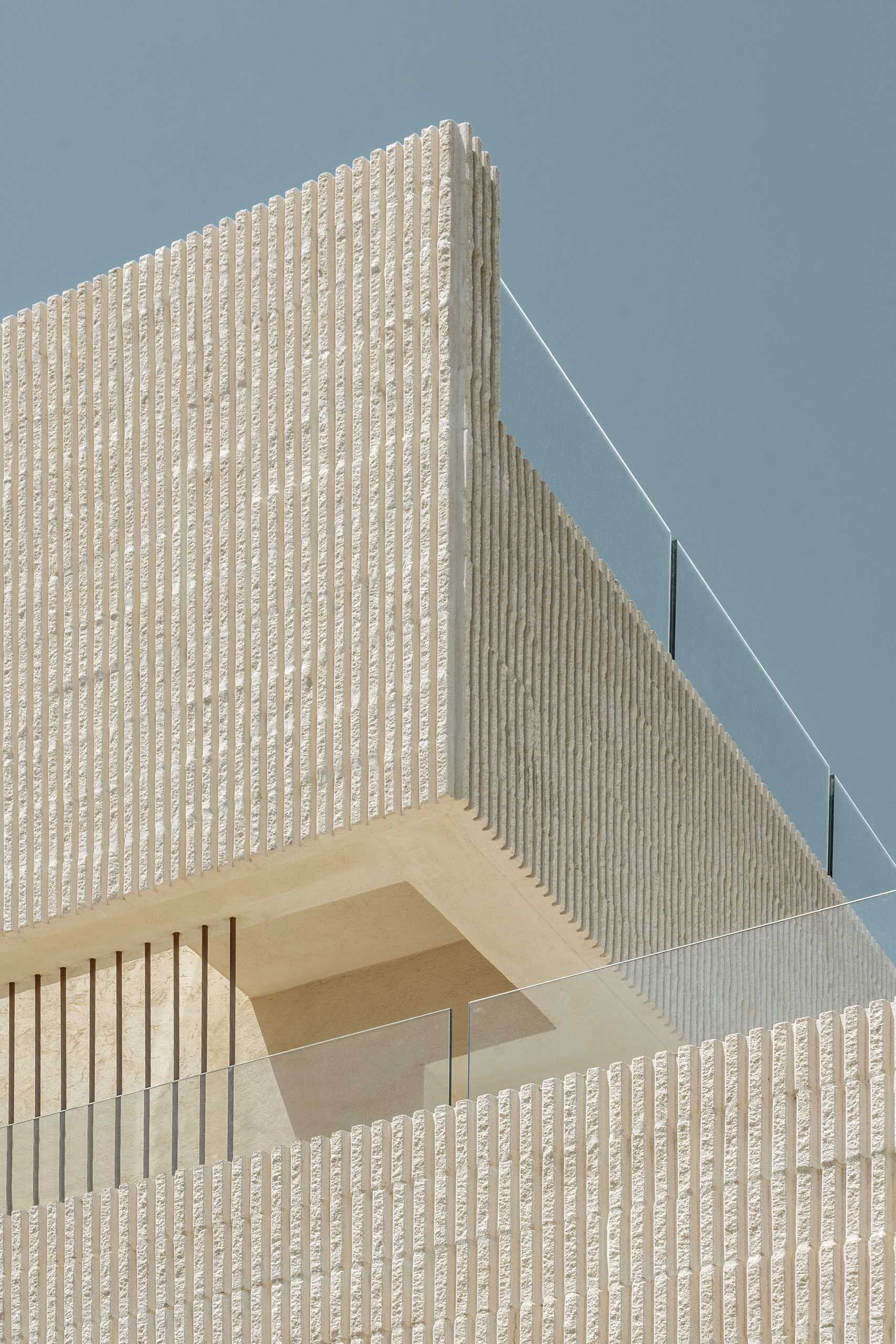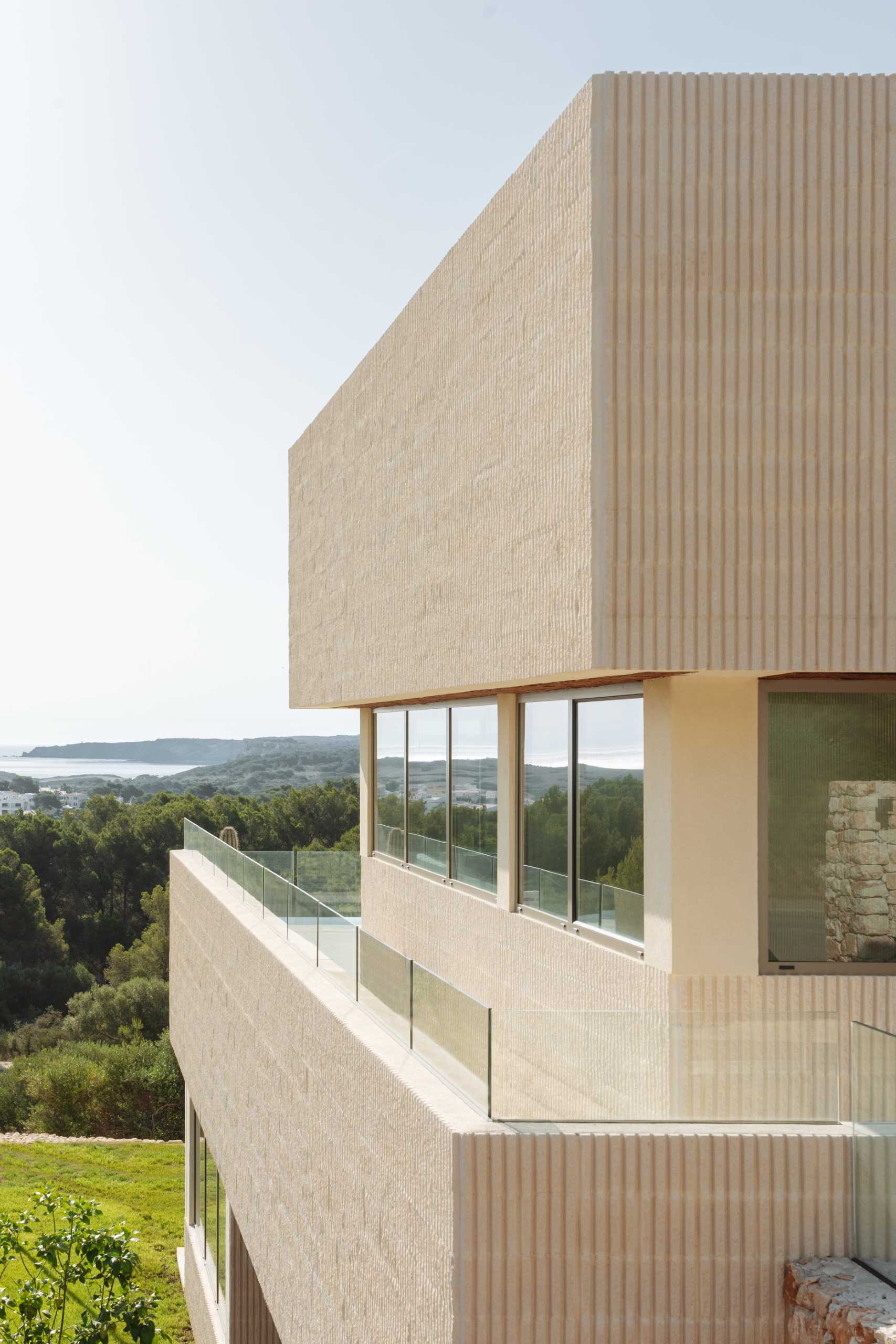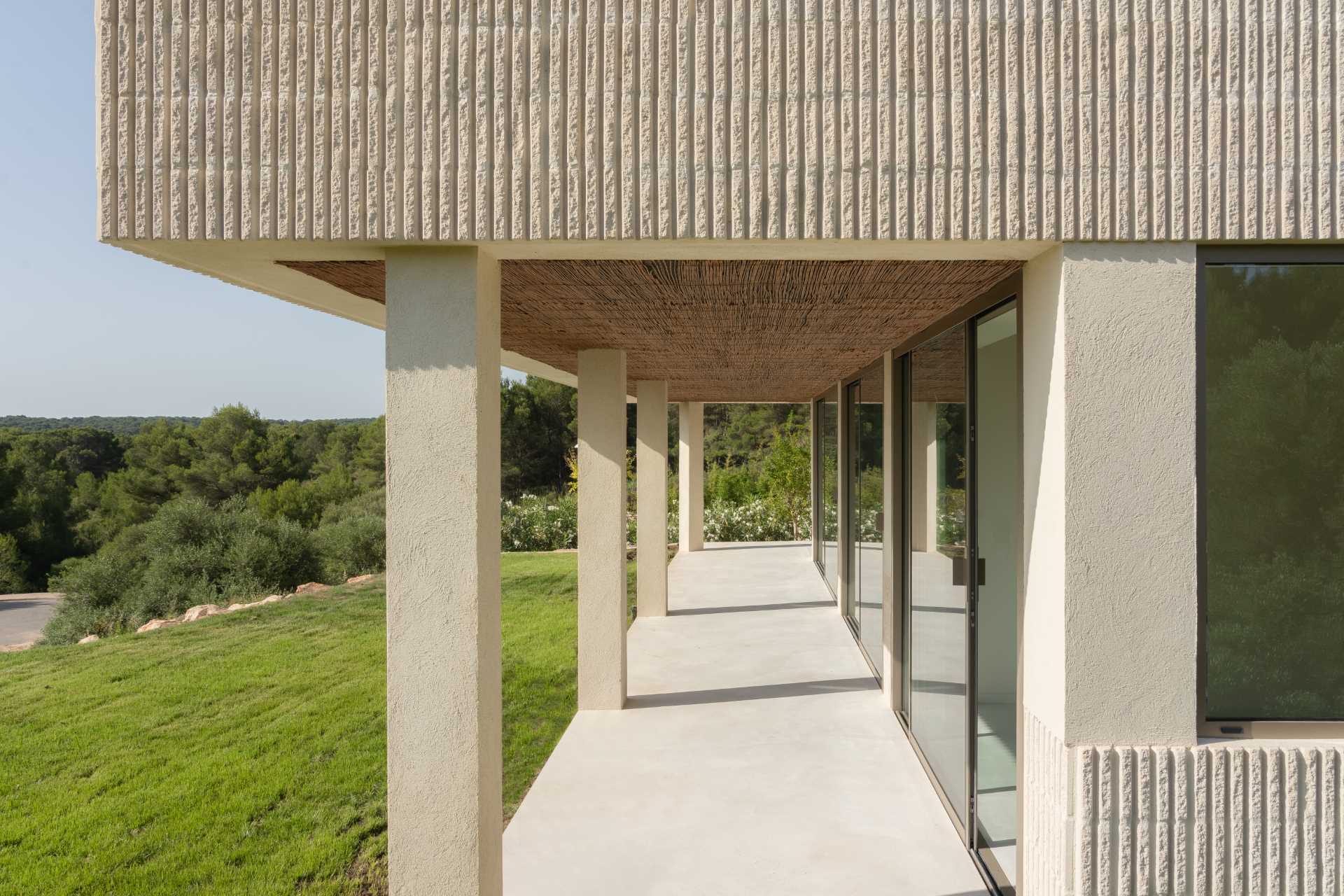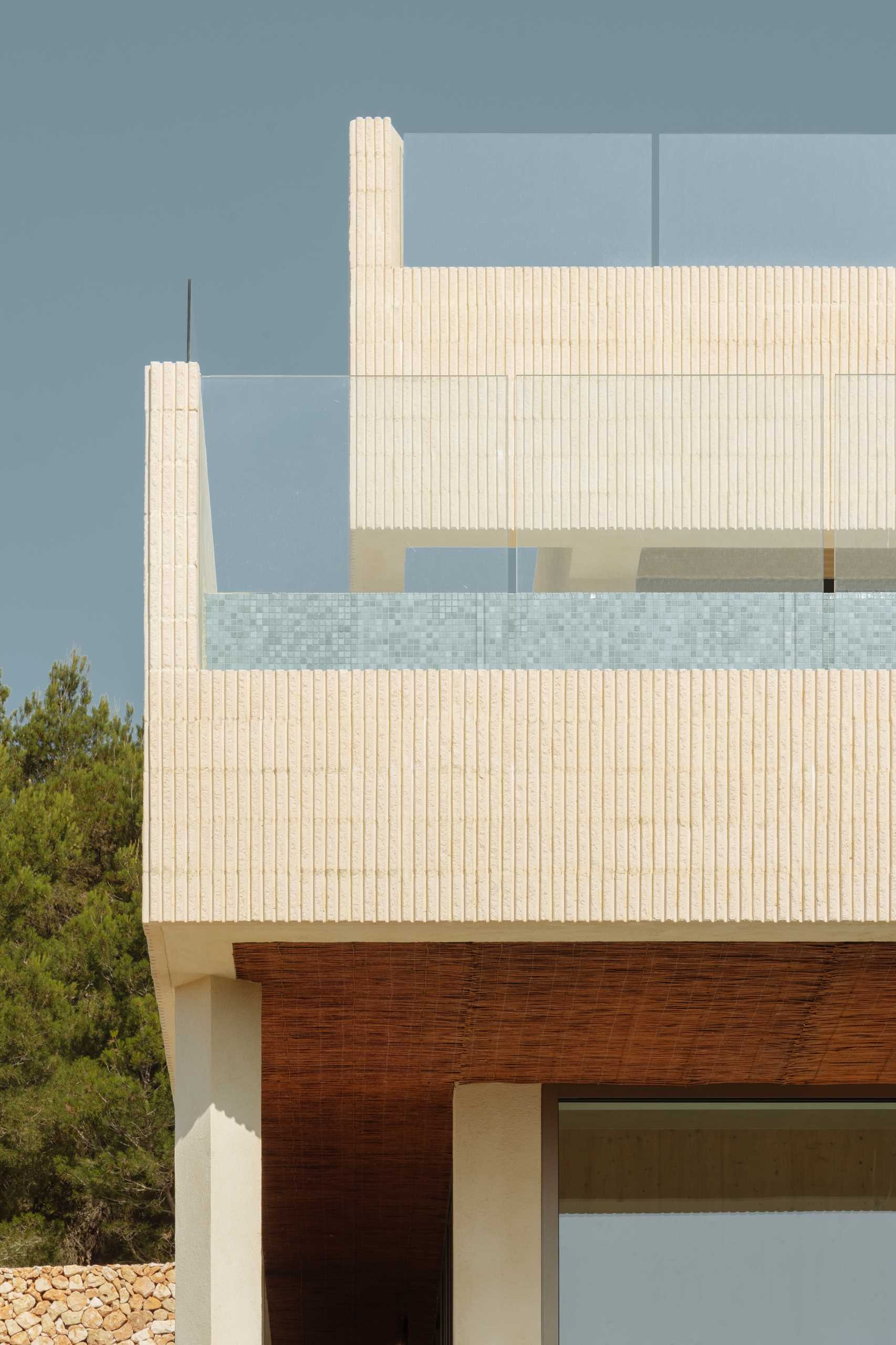 An elevated terrace that extends into a spill-over pool, is positioned to guarantee the best sea views.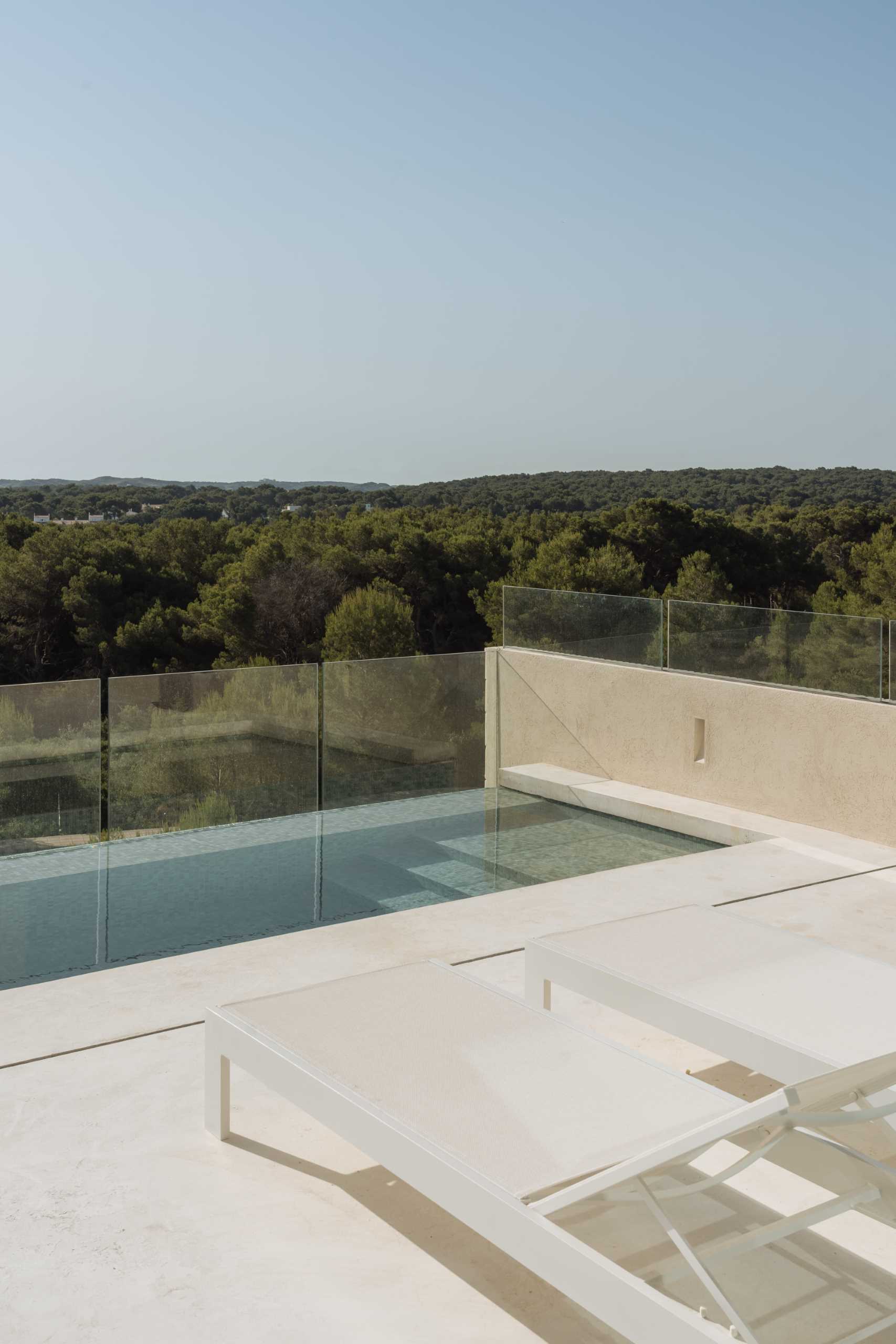 A stone wall at the front of the home adds an earthy element, while plants and lights guide visitors to the front door.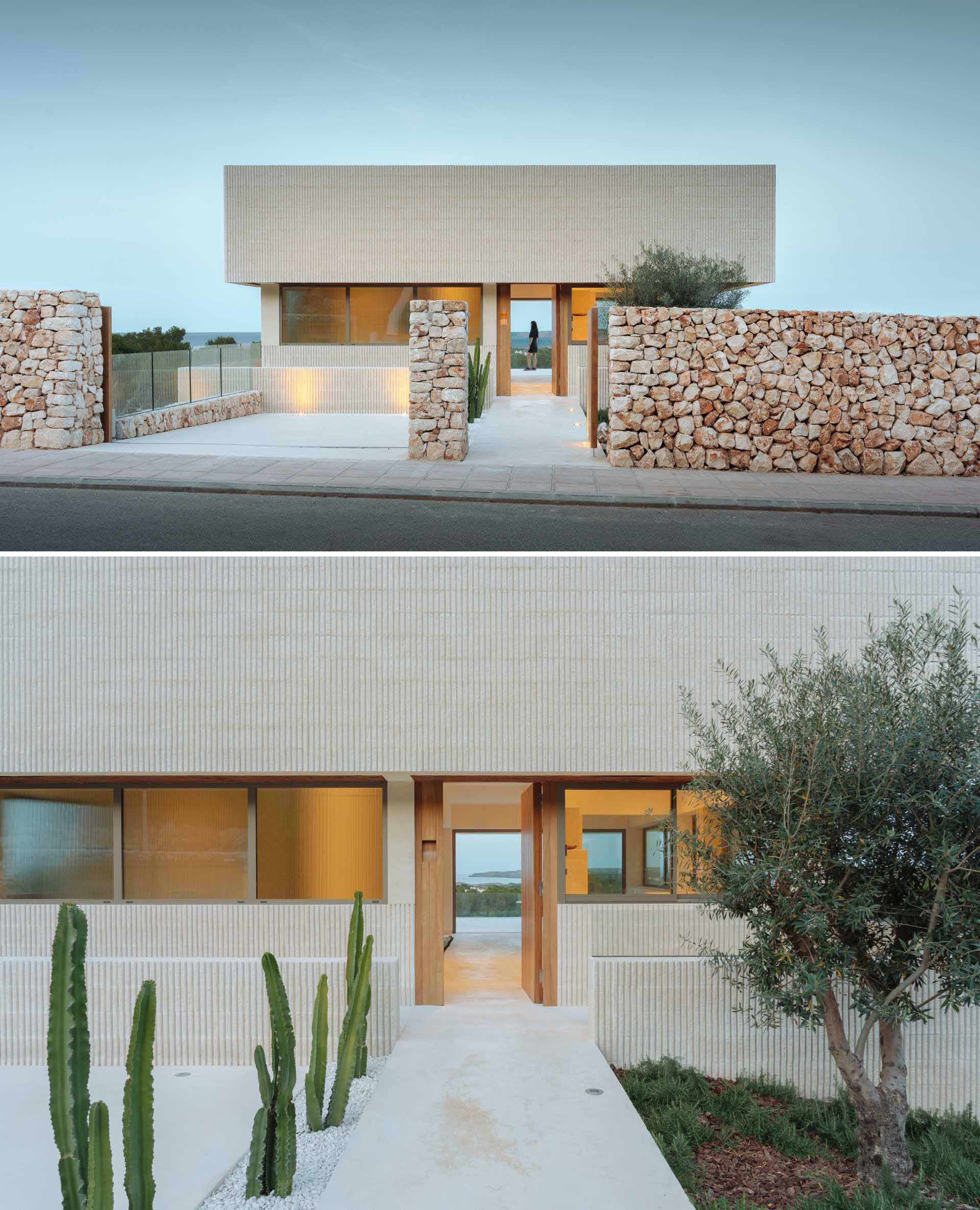 Inside, roughly polished white concrete flooring and travertine steps are paired with simple white walls.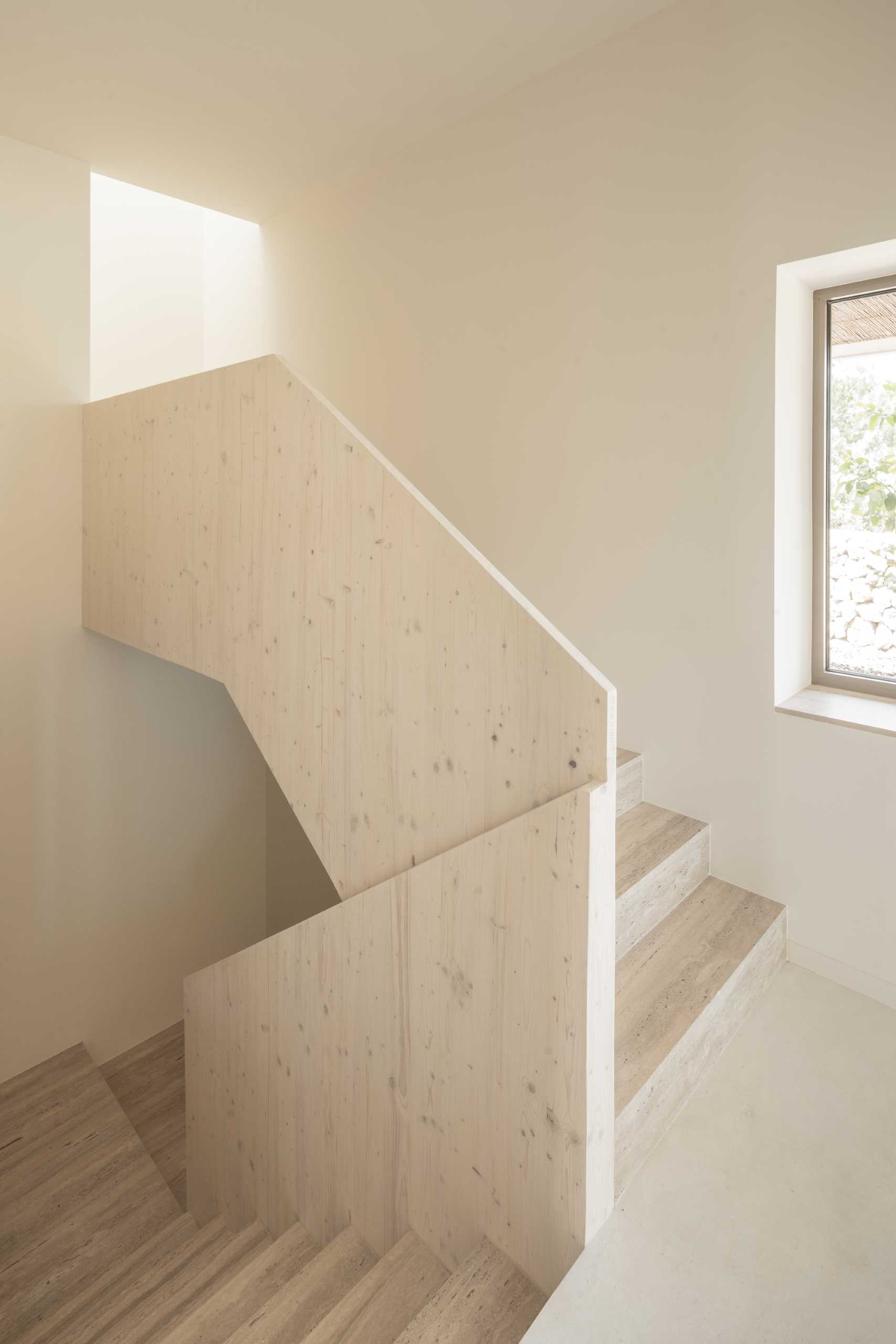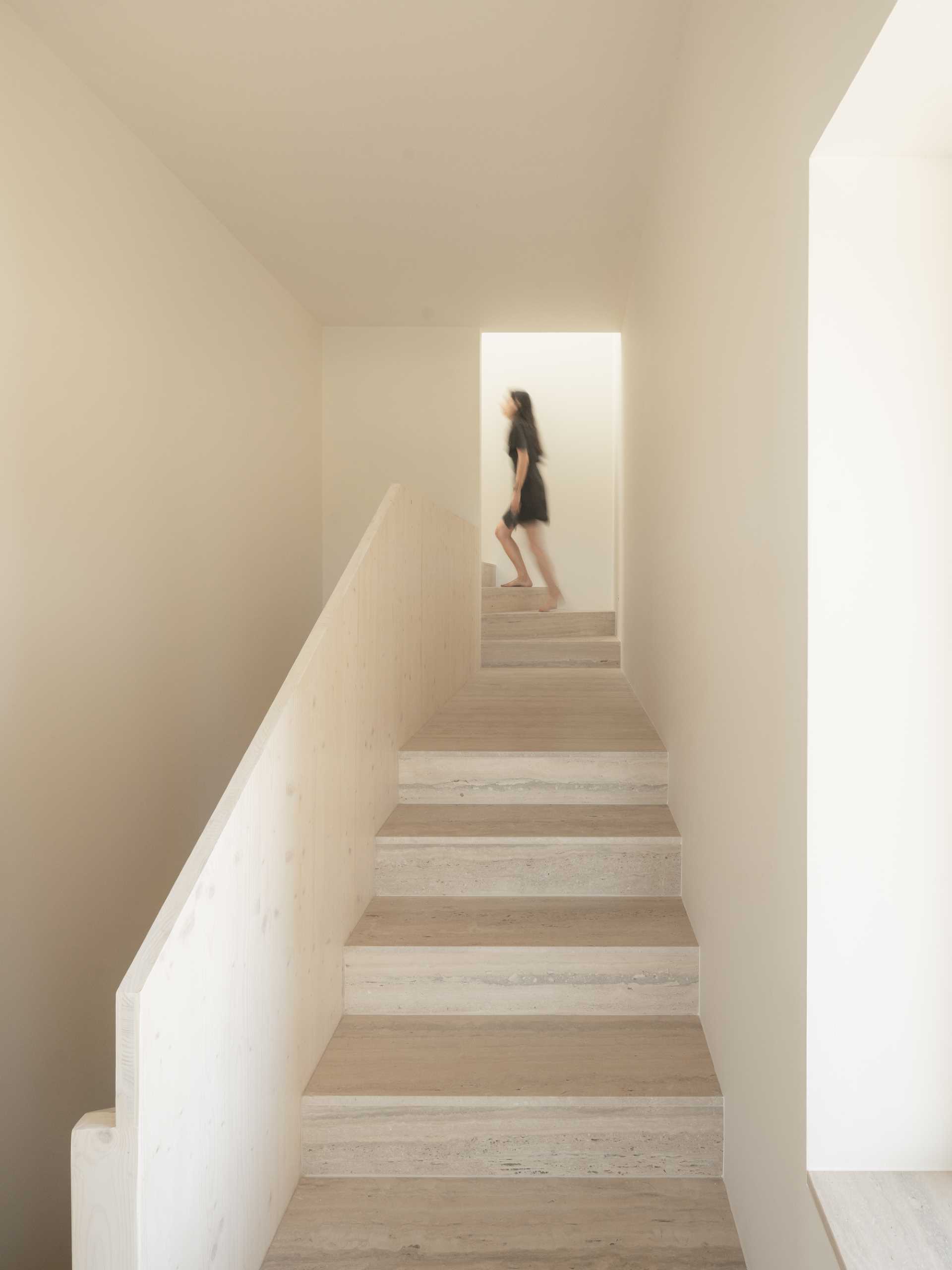 A sunken patio was introduced in the basement to bring abundant light and ventilation to all three storeys. The bedrooms both have plenty of natural light and wood details.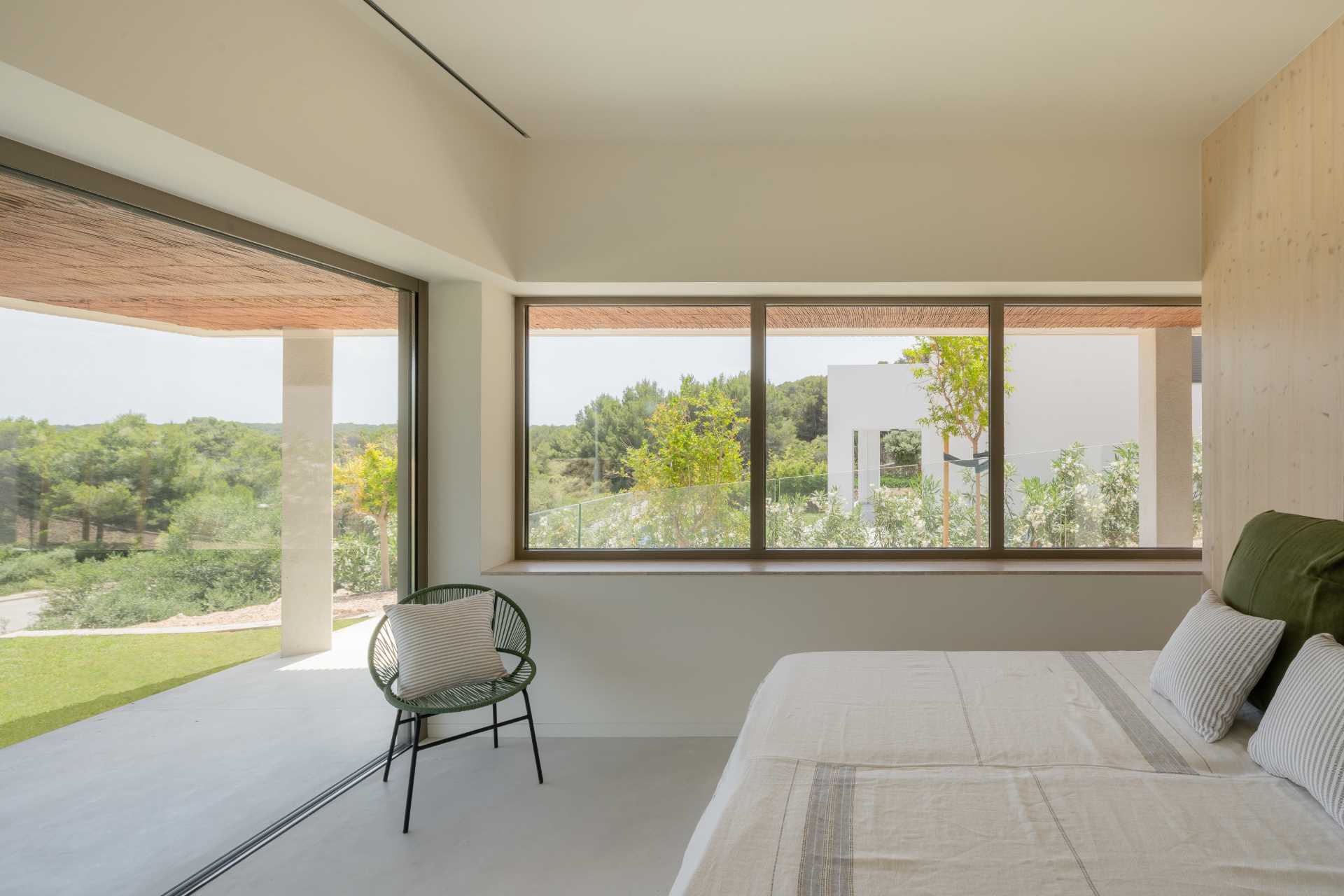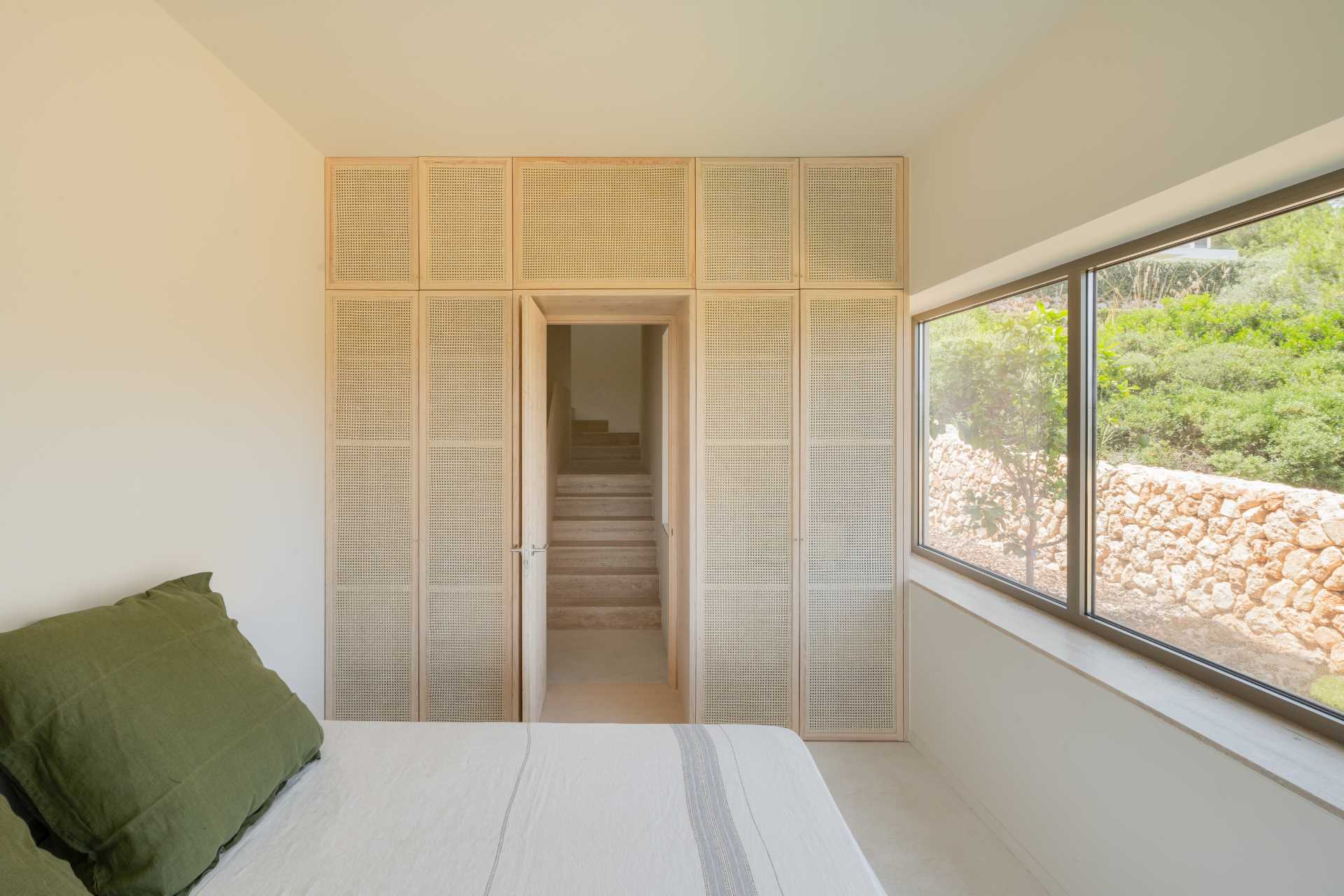 Khaki-beige micro-cement has been used in the bathrooms, while the vanities are white with wood accents.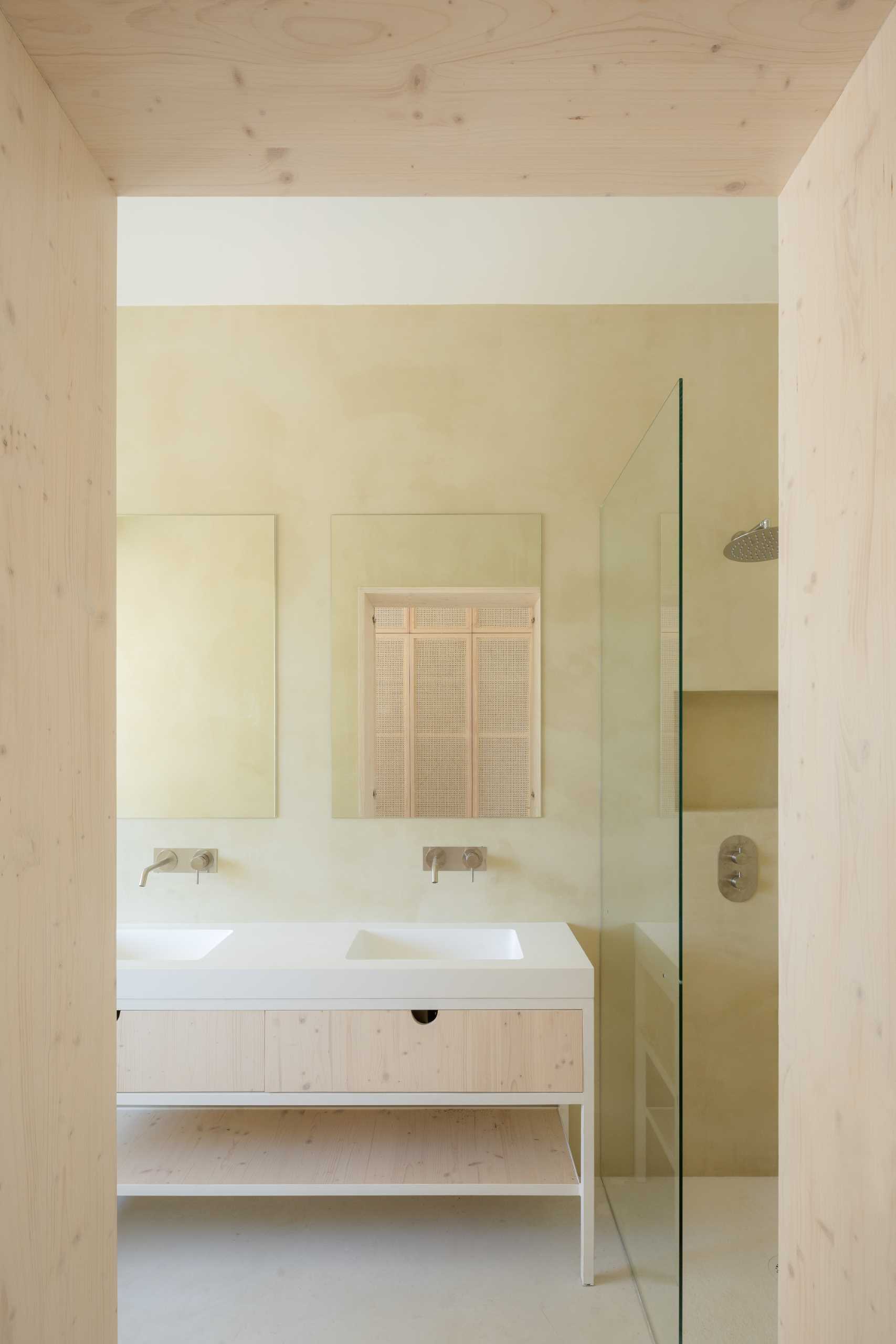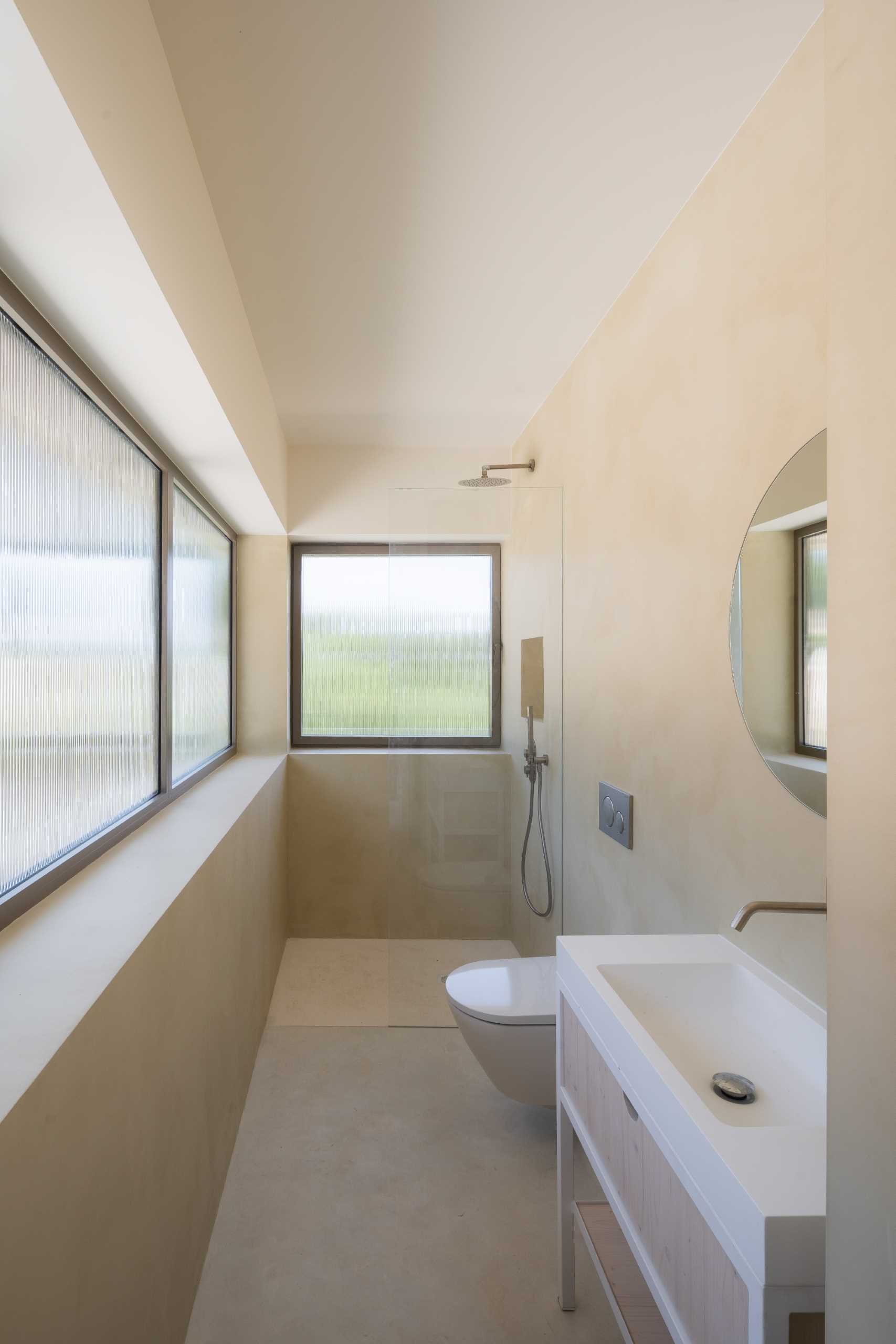 Built-in storage such as wardrobes and bathroom furniture were also designed by NOMO STUDIO, and feature artisanal ratan and light pine wood carpentry.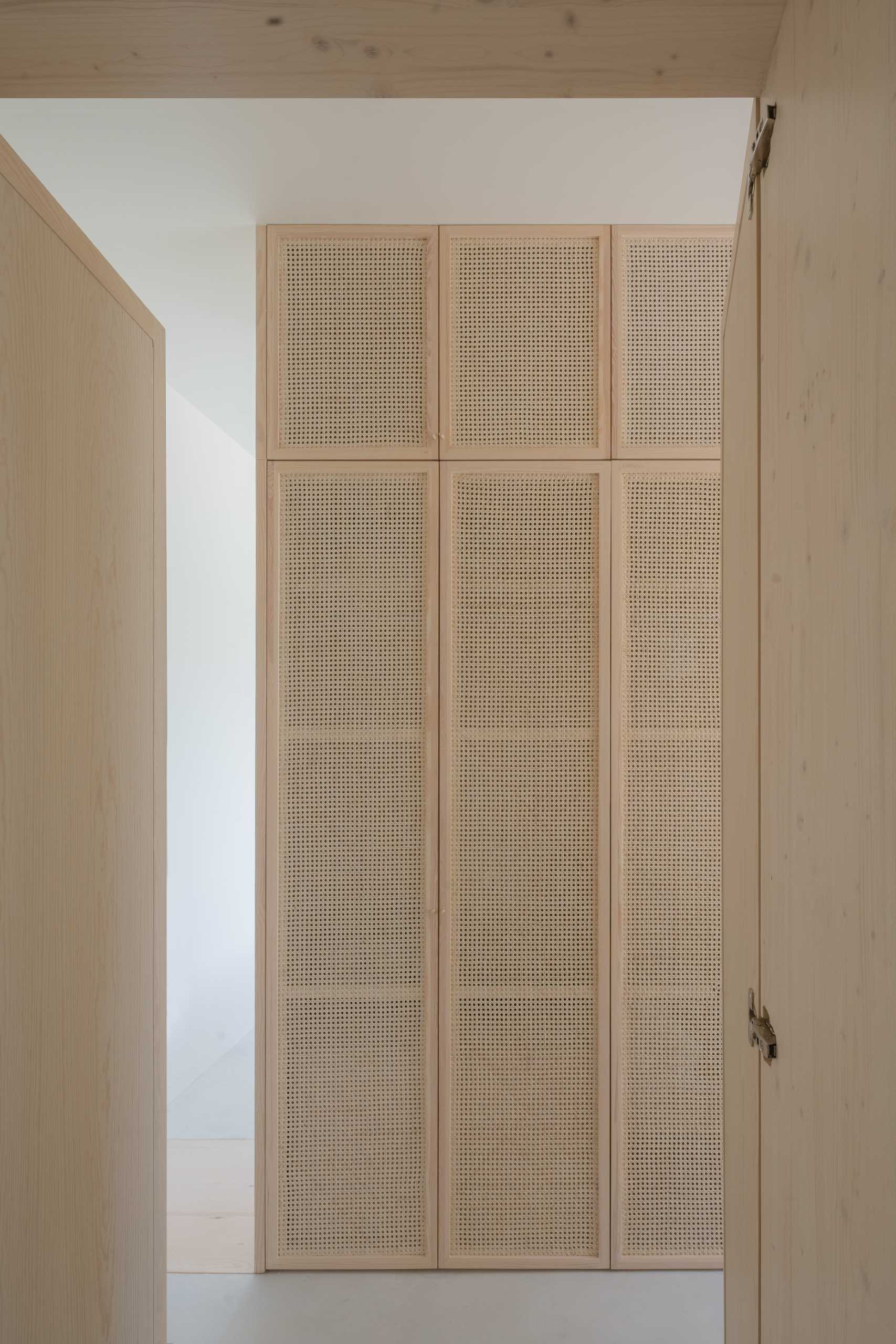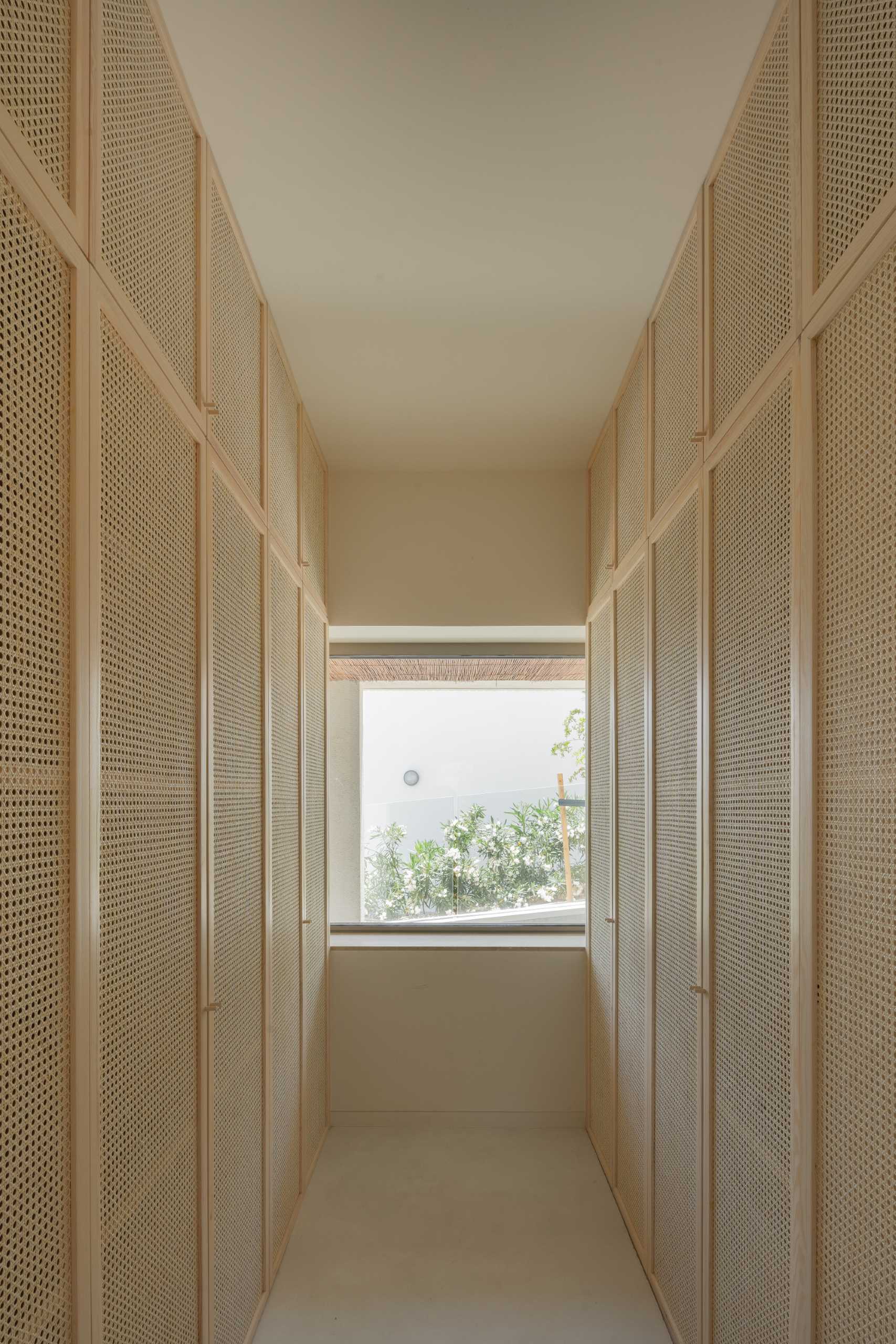 Photography by Joan Guillamat | Architect: NOMO STUDIO | Partner-in-Charge: Alicia Casals | Project Leader: Karl Johan Nyqvist | Team:  Jennifer Mendez, Blanca Algarra | Collaborators: Windmill Structures, Technal
Source: Contemporist