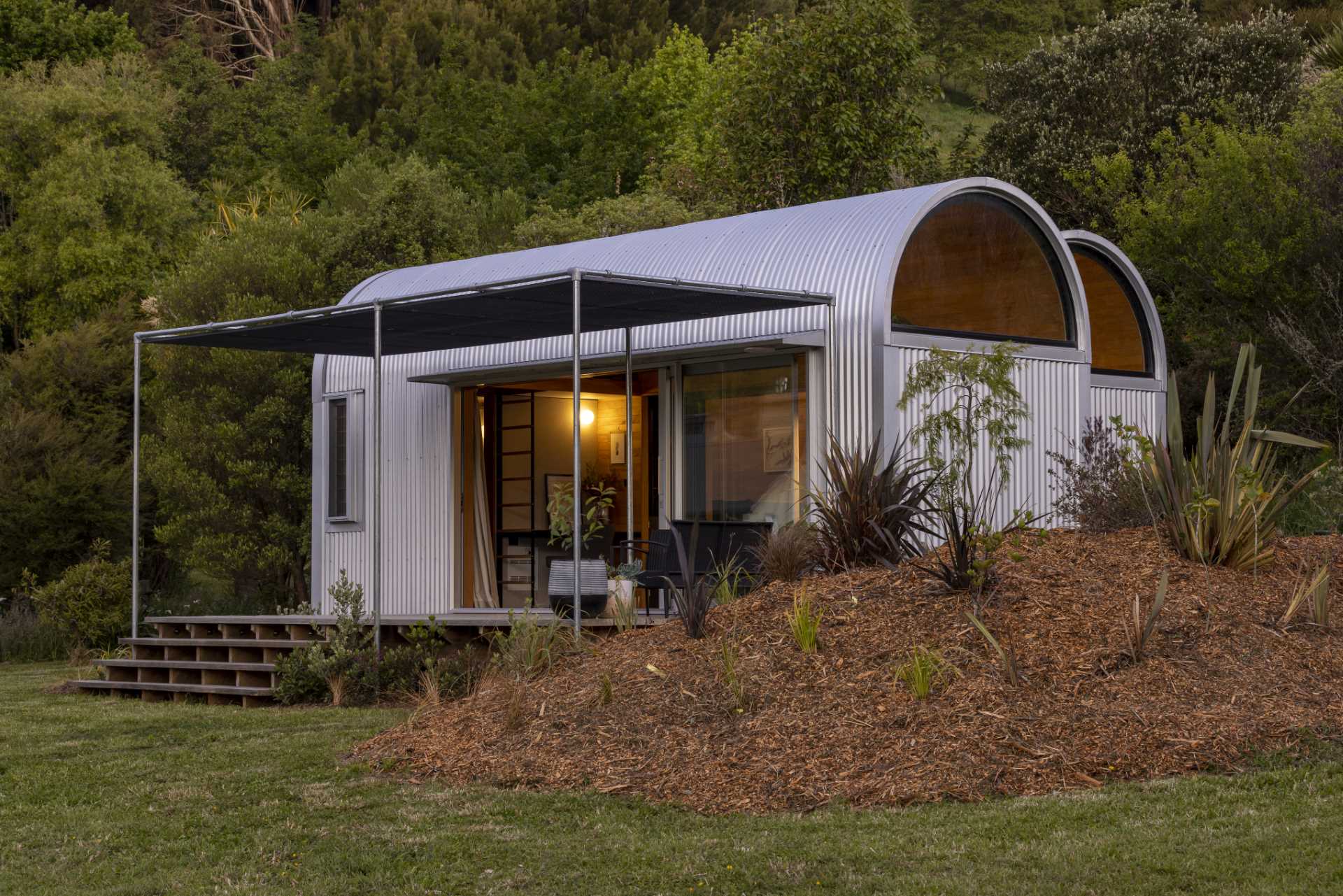 William Samuels Architects has sent us photos of a small home they designed and built in Nelson, New Zealand, that includes a single bedroom.
The project was created out of a desire by architect William Samuels and his partner, Hannah D'Arcy, to own their first home.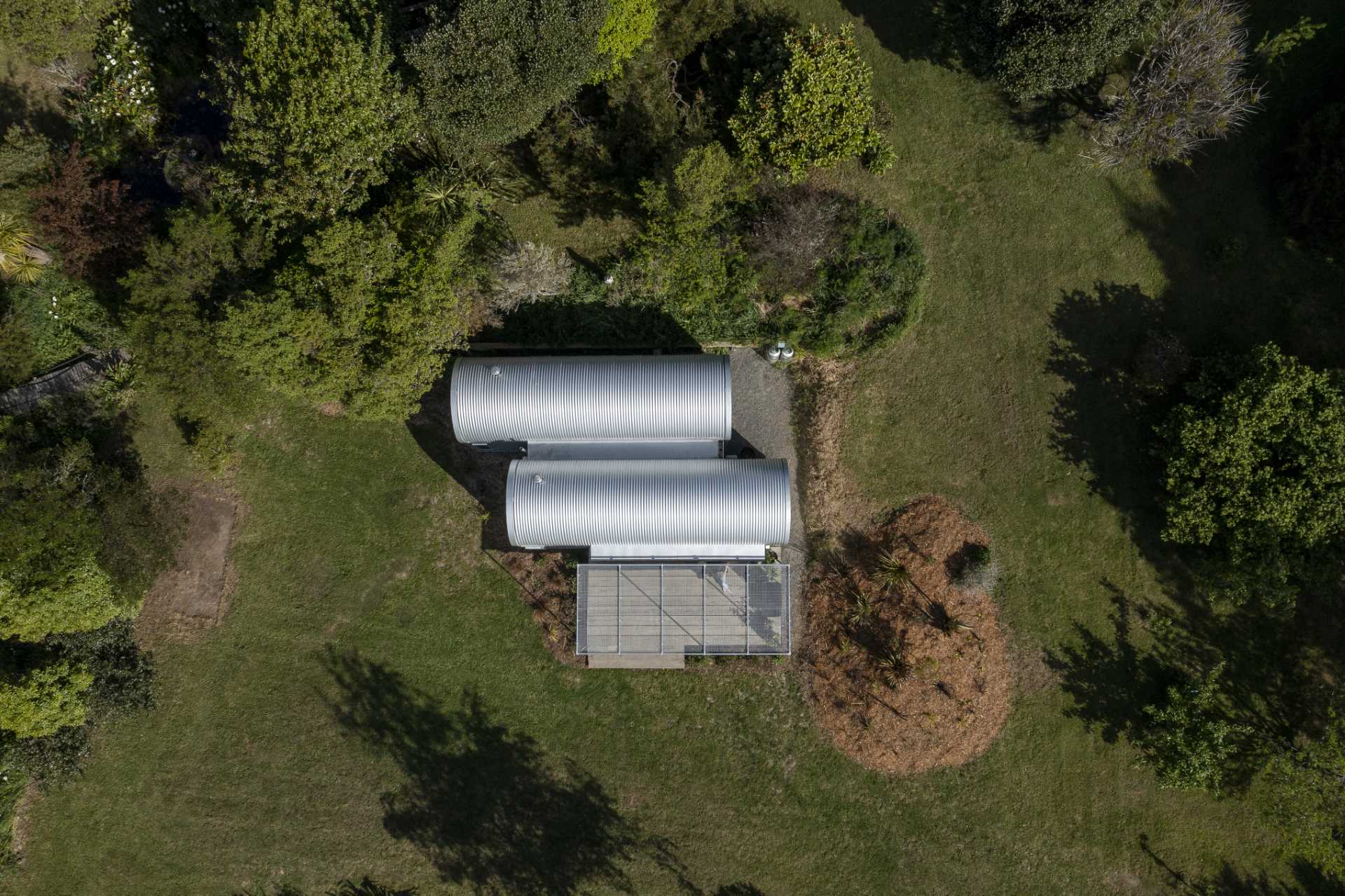 Building upon leasehold land, the house needed to be relocatable, allowing it to be easily moved on
completion of the lease or if they found themselves in a position to purchase land elsewhere in the future.
The architect developed a series of interconnected modules that can be removed from their foundations and individually relocated, each of which are within the maximum dimensions of a trailer.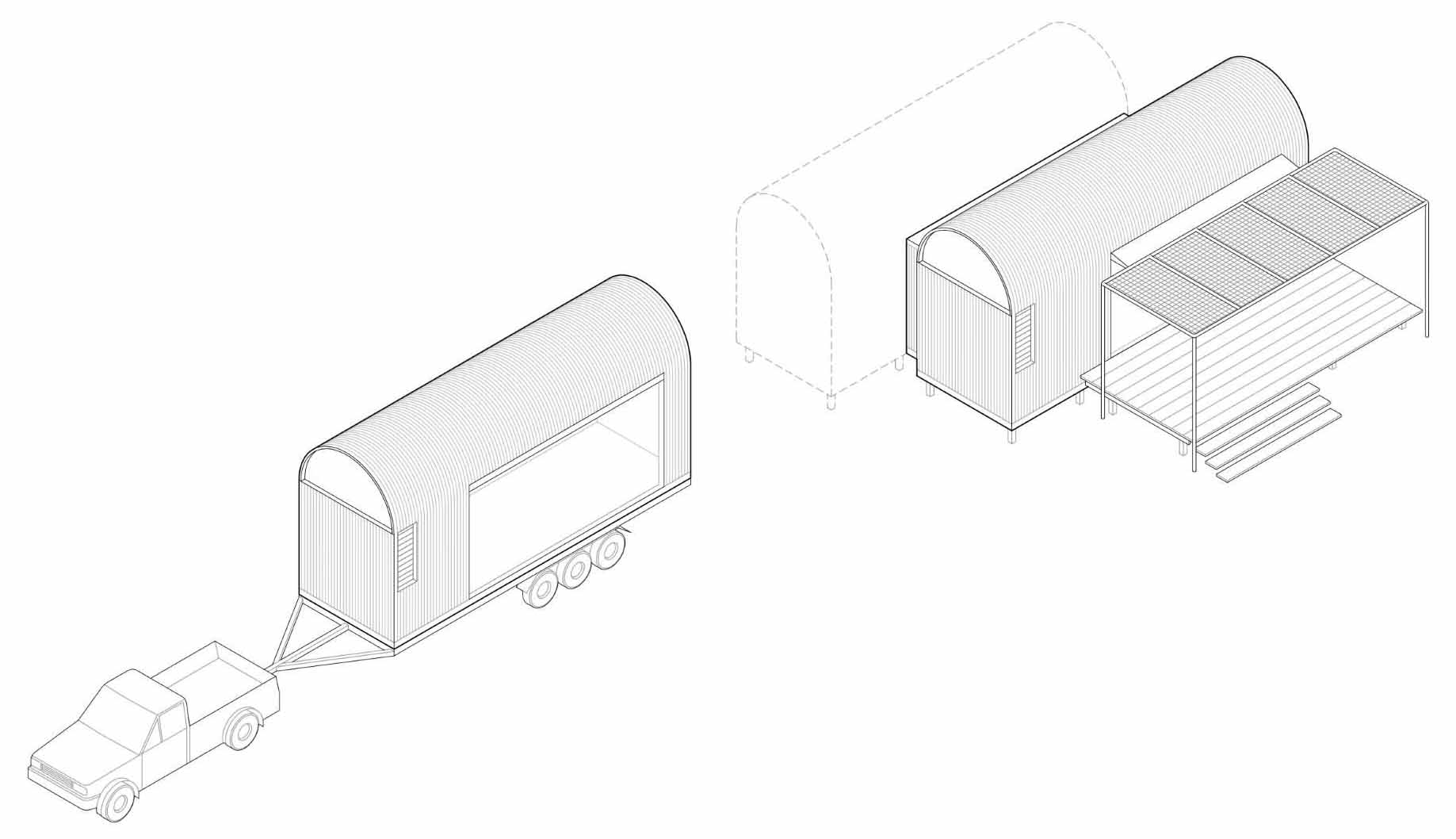 The small home measures in at just 452 square feet (42m2), and is similar in nature to a studio apartment. If required, additional modules can be added at a later point to add bedrooms, workspaces, or other areas.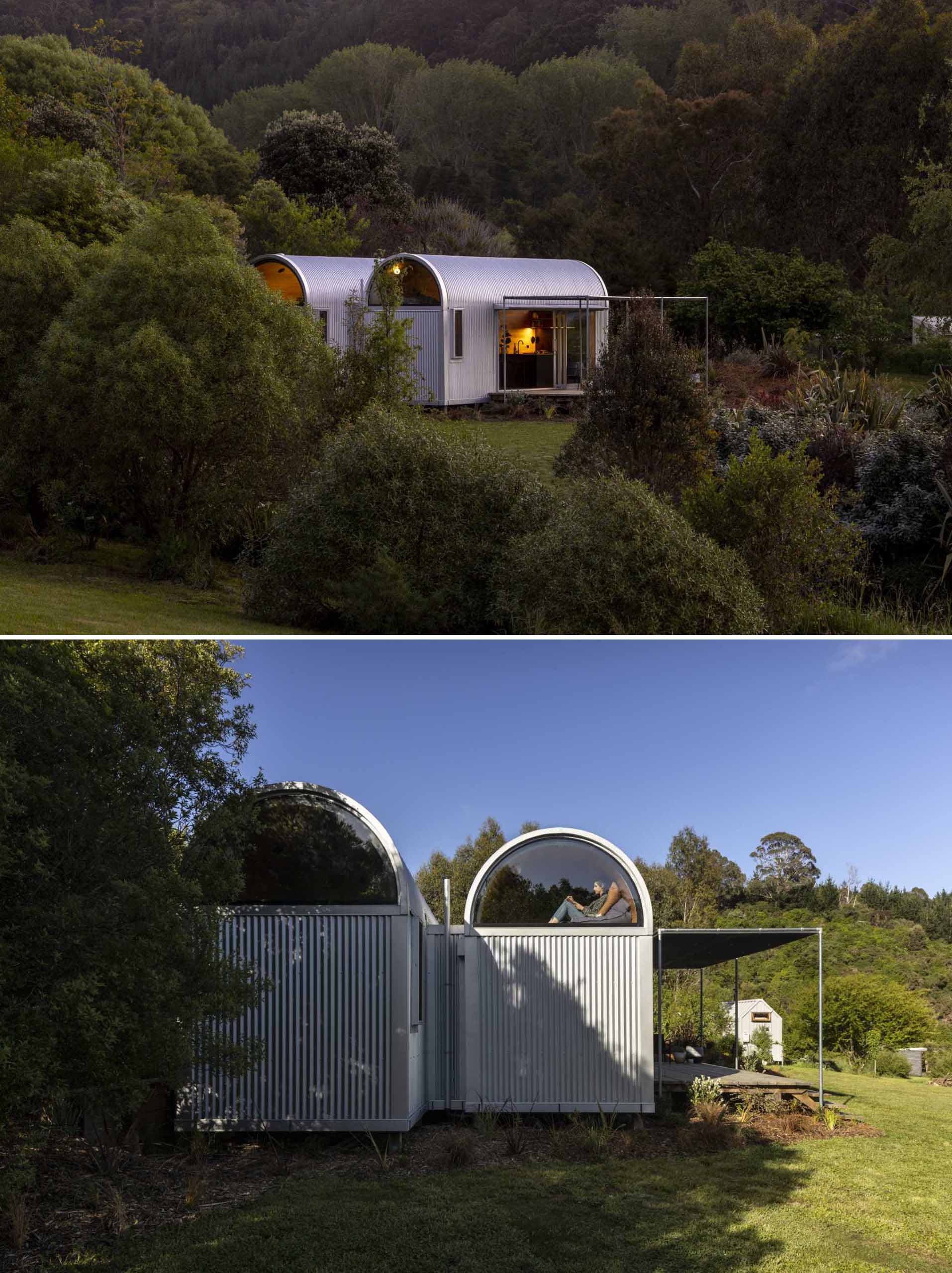 Large format curved windows at the ends of each barrel vault bring in light and provide an outlook towards tree canopies whilst maintaining a sense of privacy from the neighbors. The window frames are hidden within the wall cavity, creating the appearance of a void or opening at the end of each vault.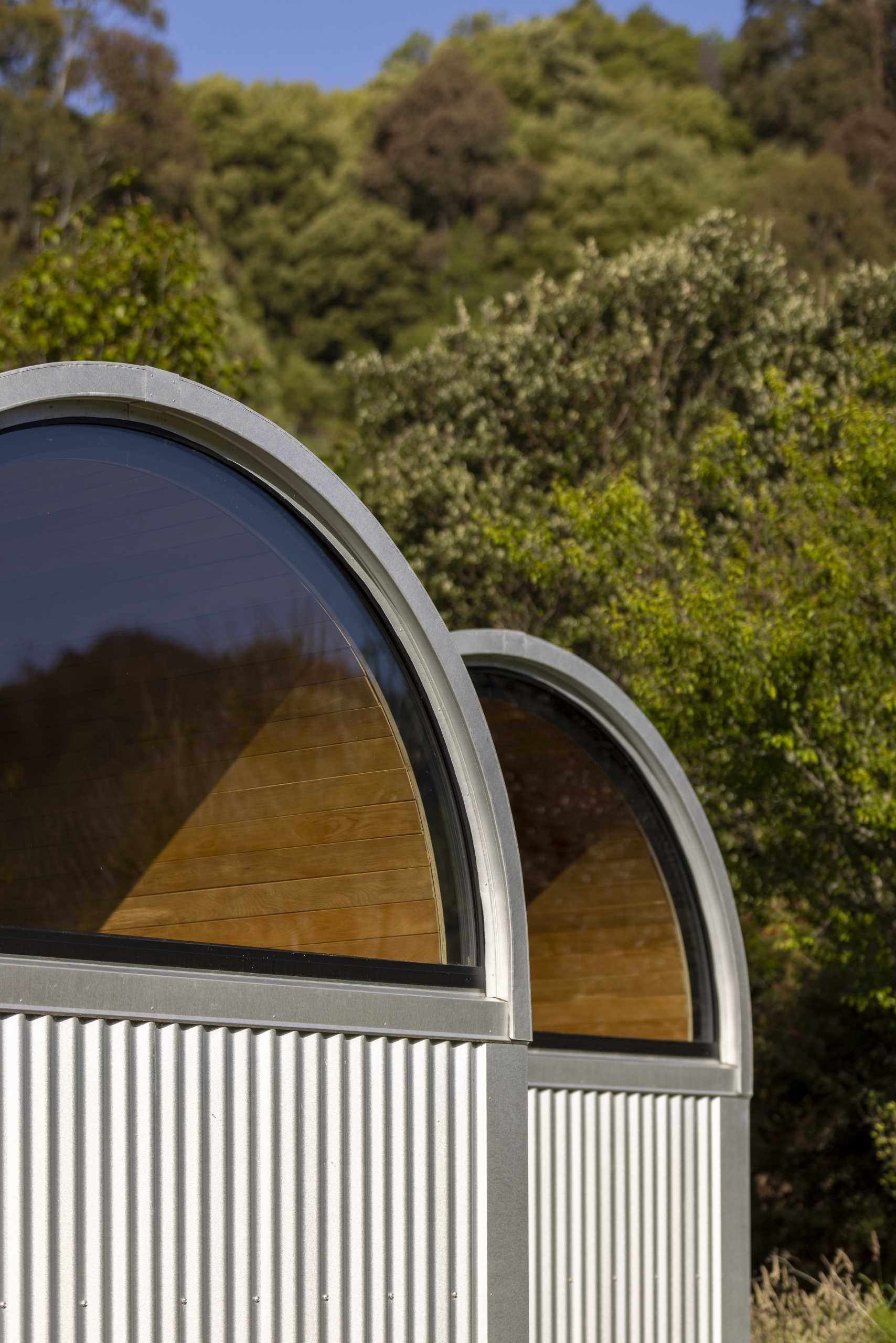 Natural materials have been used wherever possible, with rimu lining boards providing the internal skin. Black MDF sheets were used for the joinery, including the kitchen cabinetry, and no paint was used within the project.
An industrial fibreglass grate, suspended on a simple steel frame, creates a canopy over the deck, providing soft dappled light.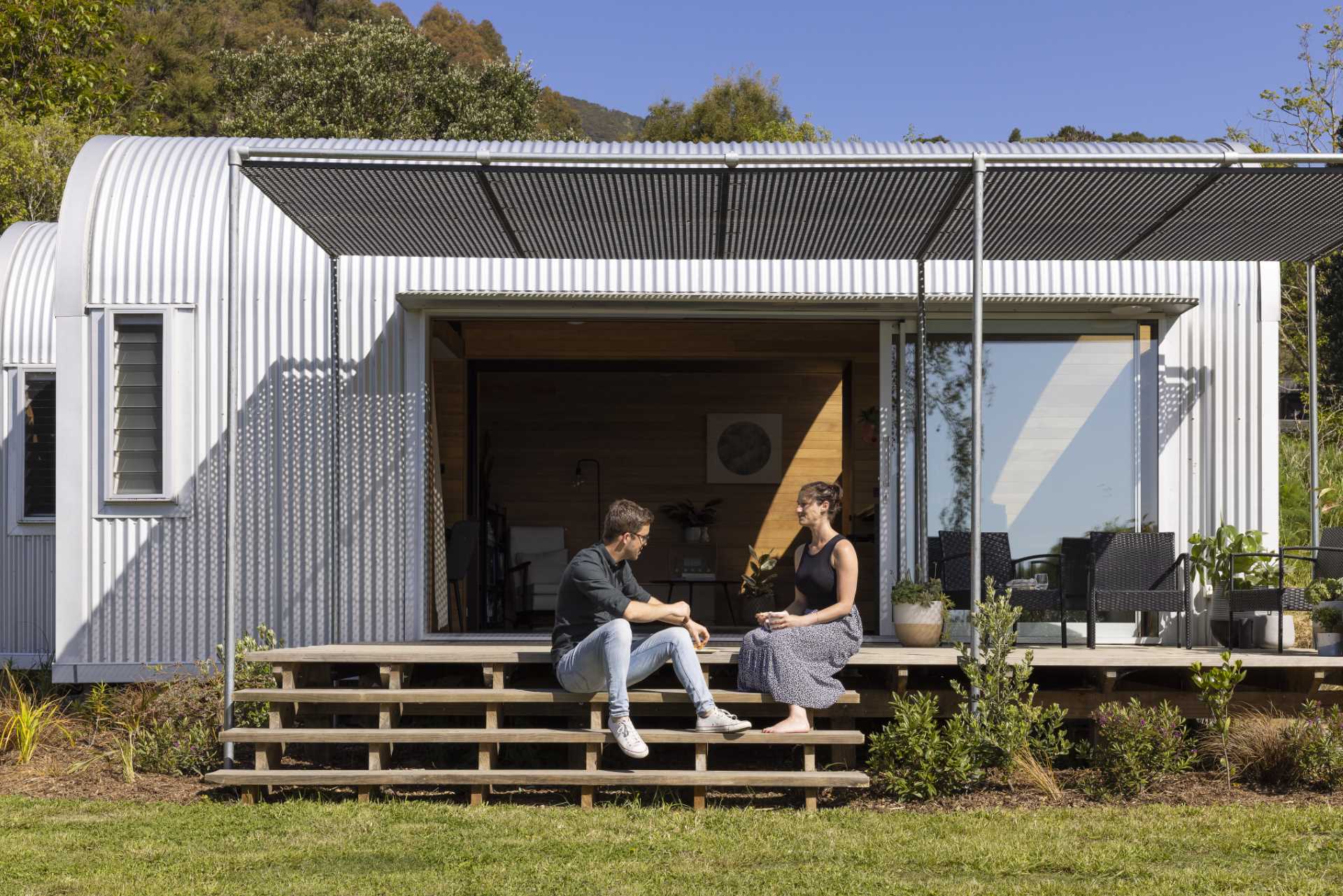 Before heading inside the home, here's a look at the floor plan that shows the layout.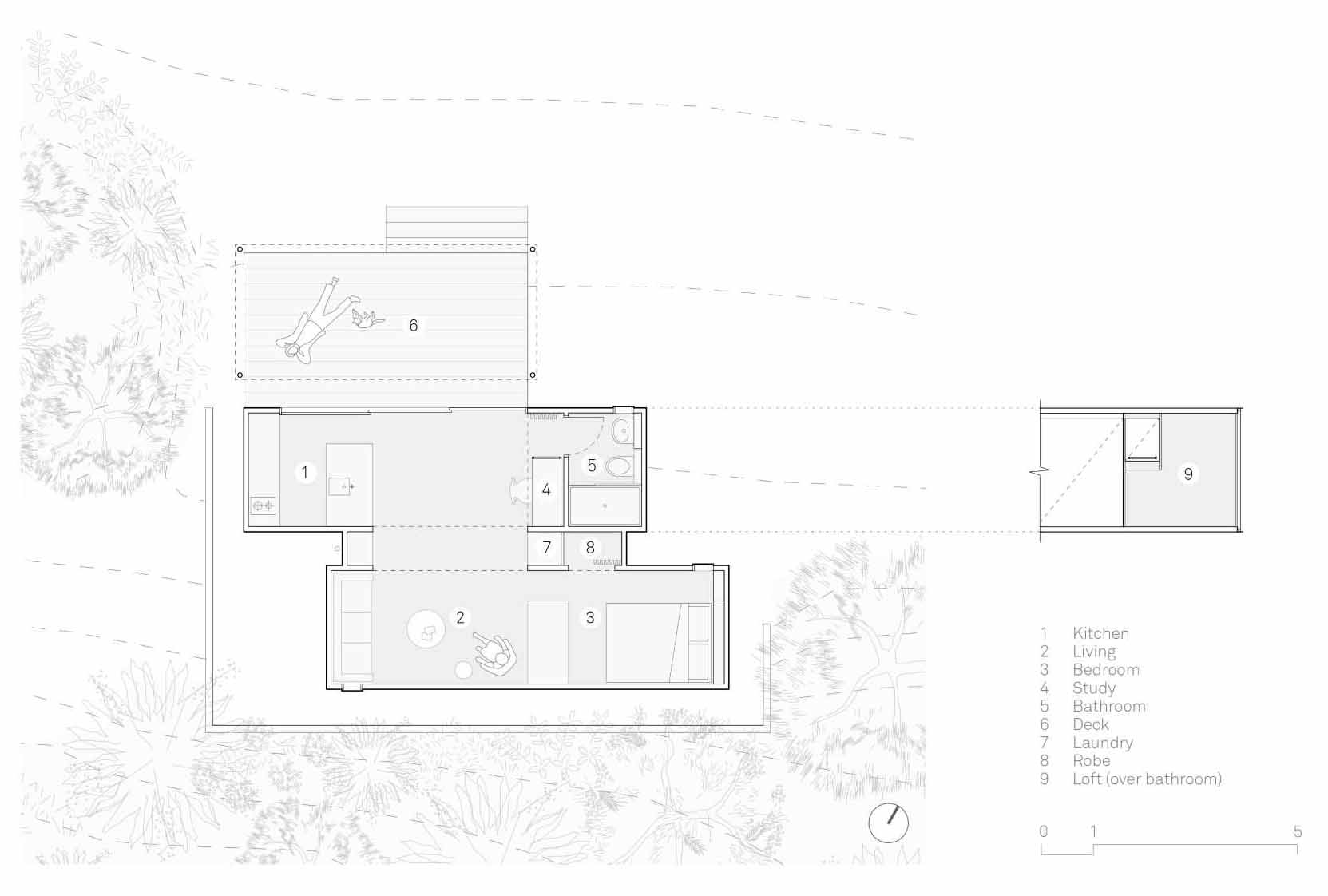 Starting in the rear room is the living room and bedroom. The living area is separated from the sleeping area by a low bookshelf and dresser, and both spaces enjoy the high curved ceiling that makes the space feel larger than it is.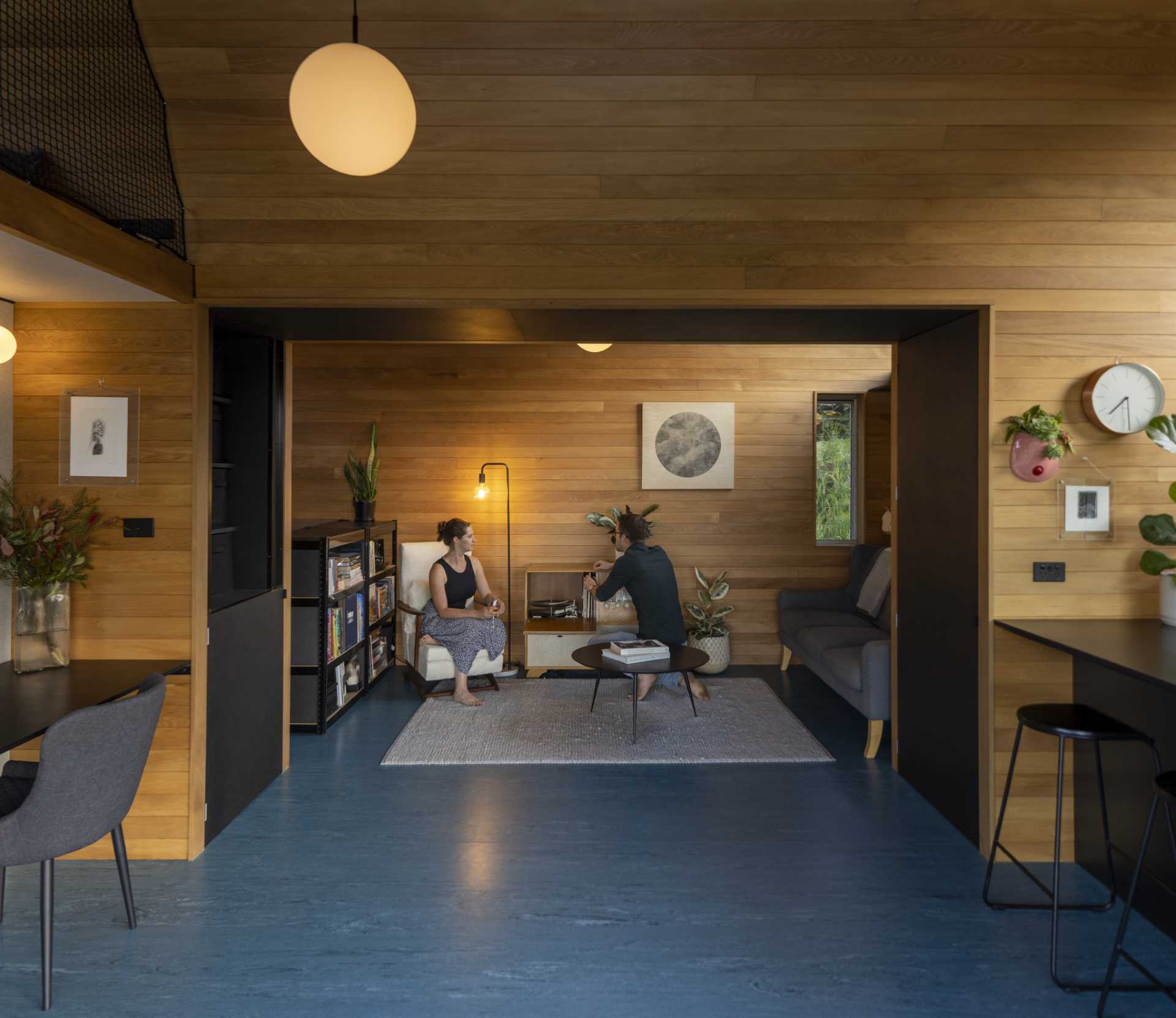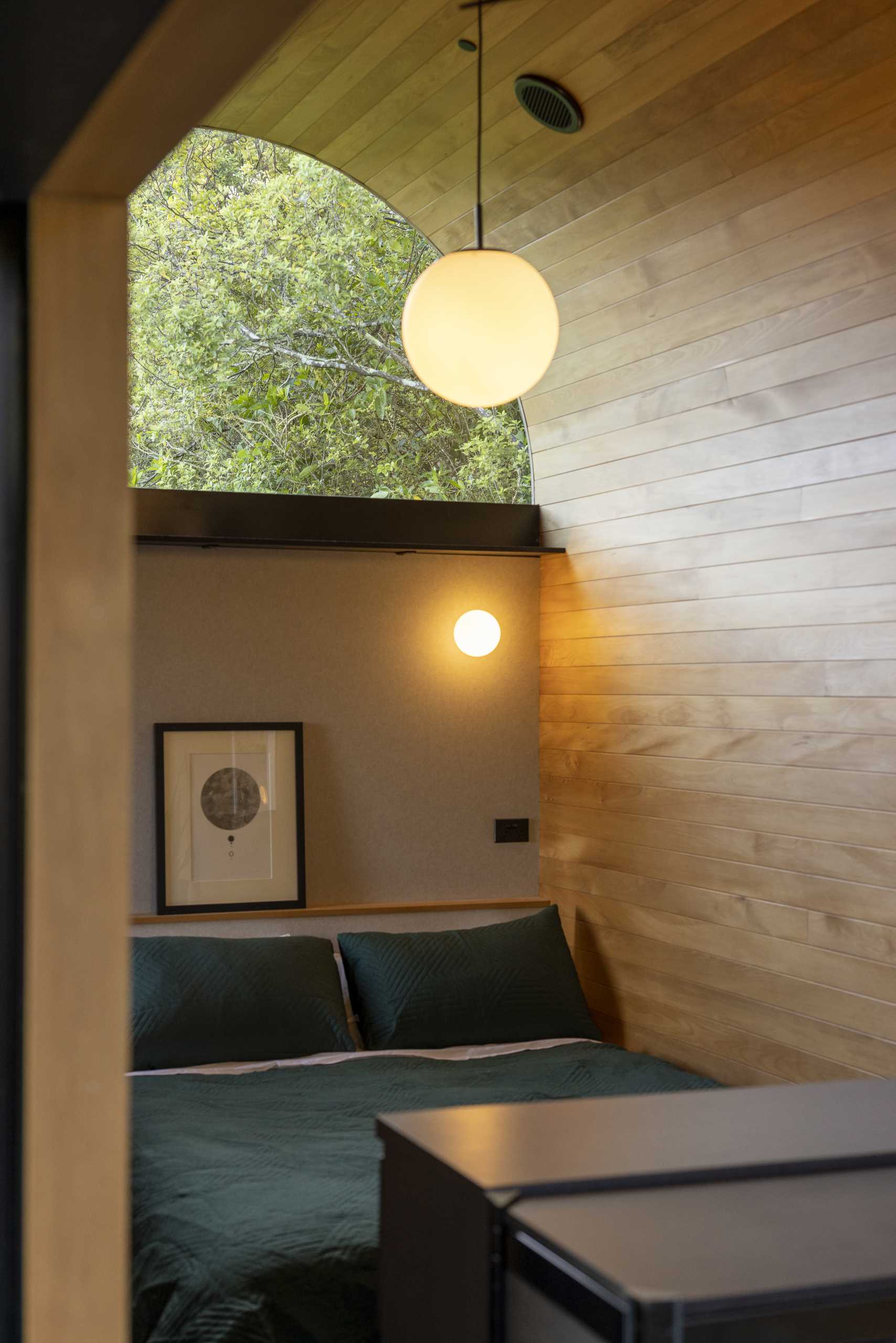 In the front room, the ceiling is the same and also includes arched windows on either end. This front room is home to the black and wood kitchen with a peninsula on one end.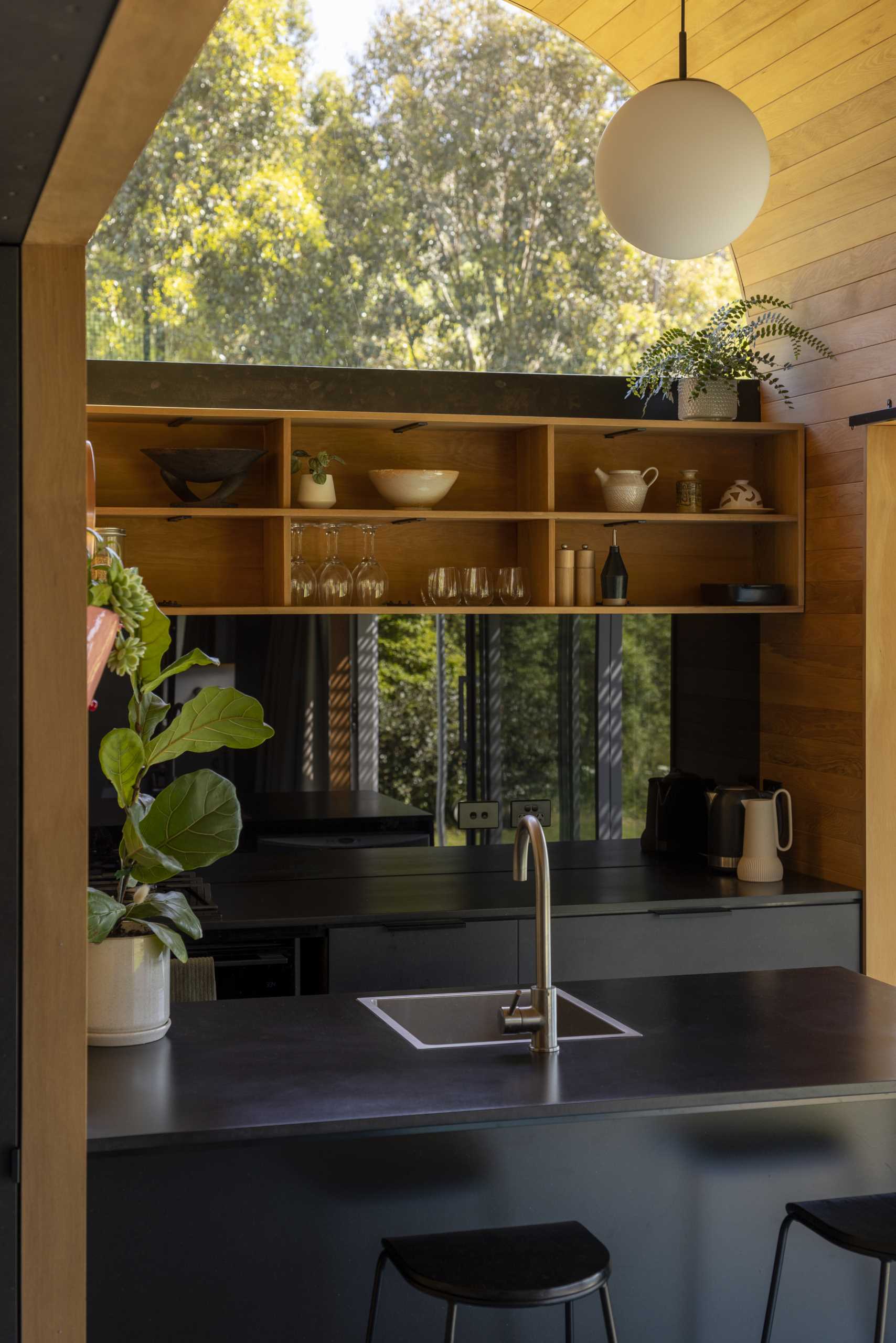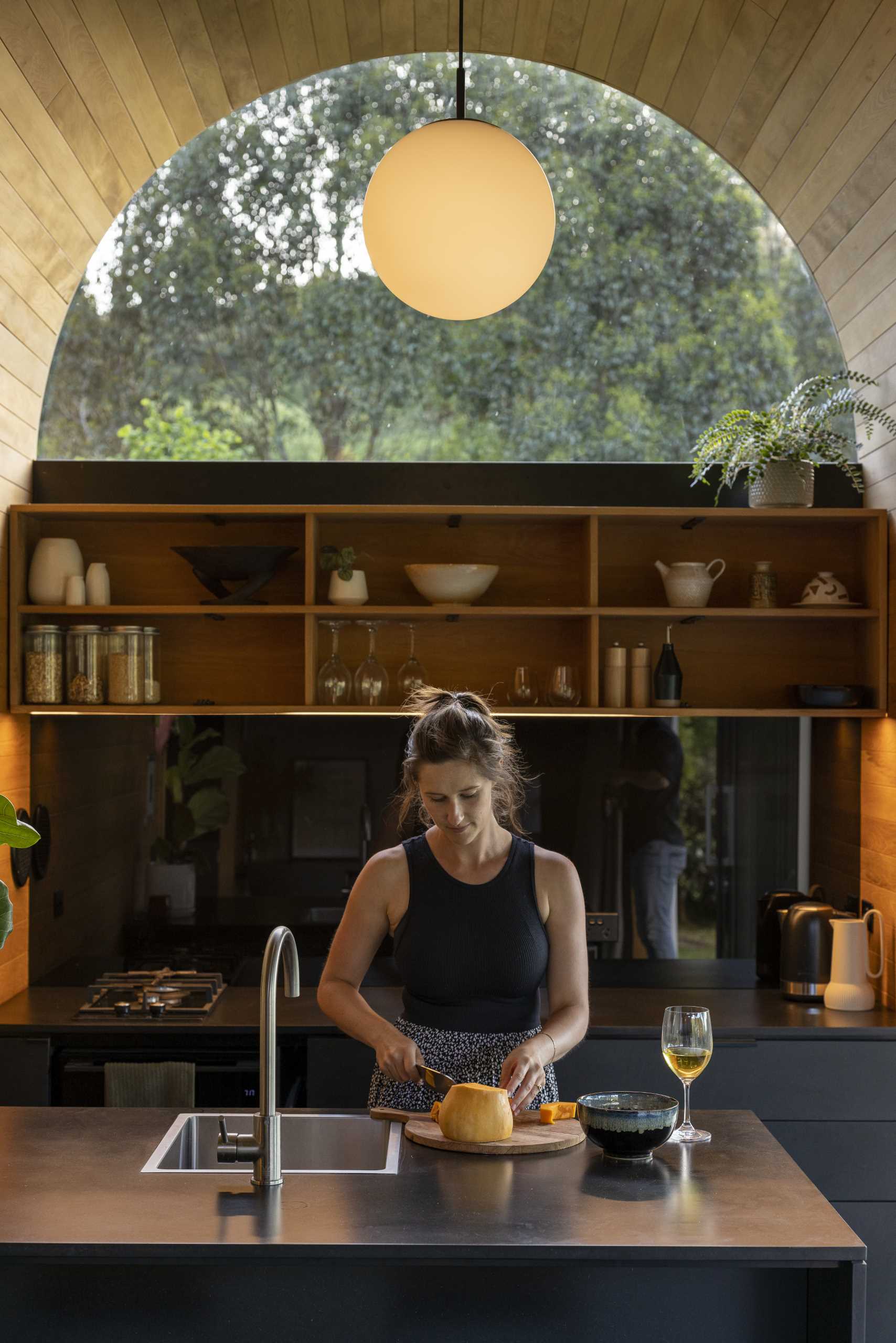 The opposite end is dedicated to the study and loft. The bathroom is tucked away out of sight behind the study and underneath the loft.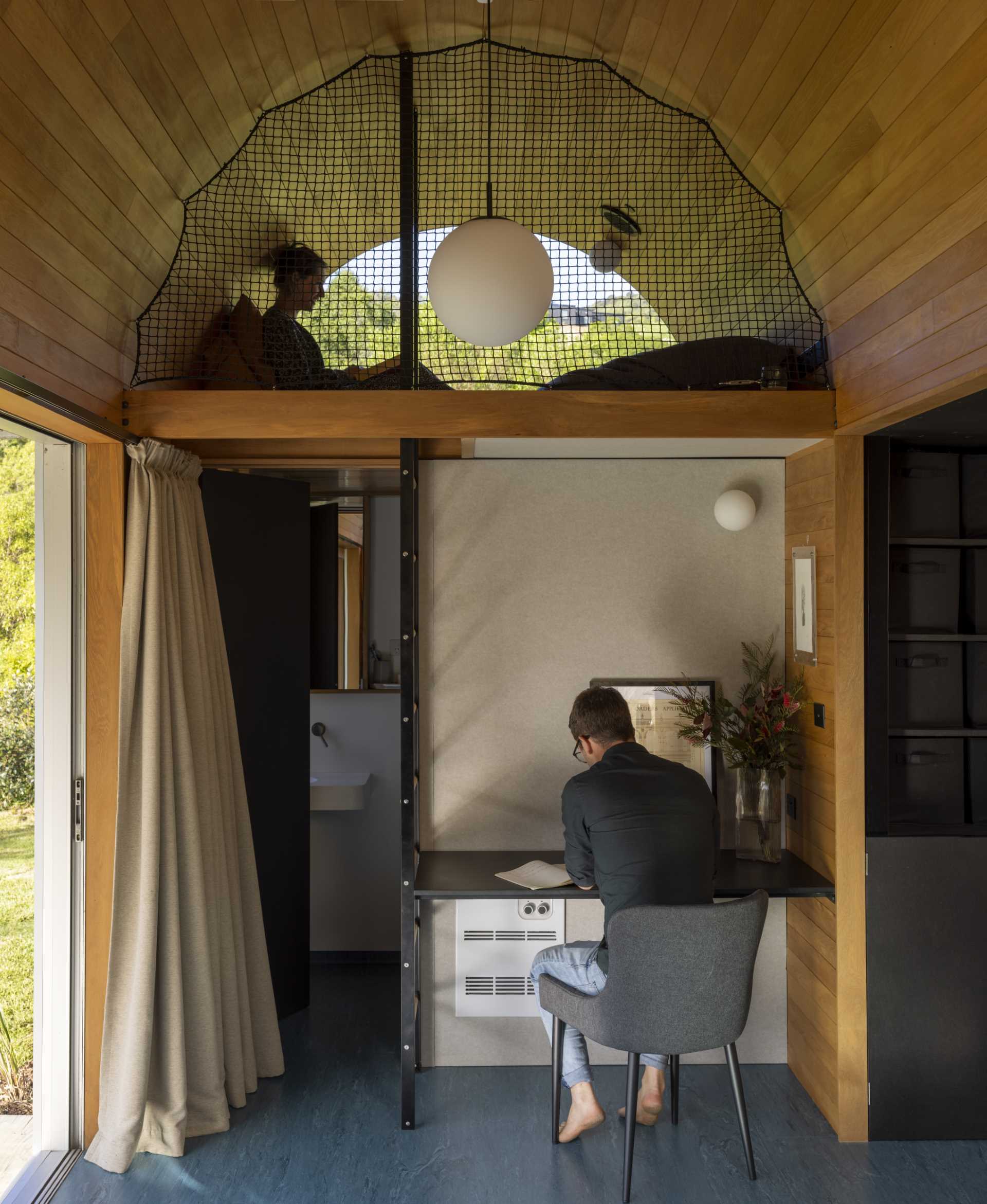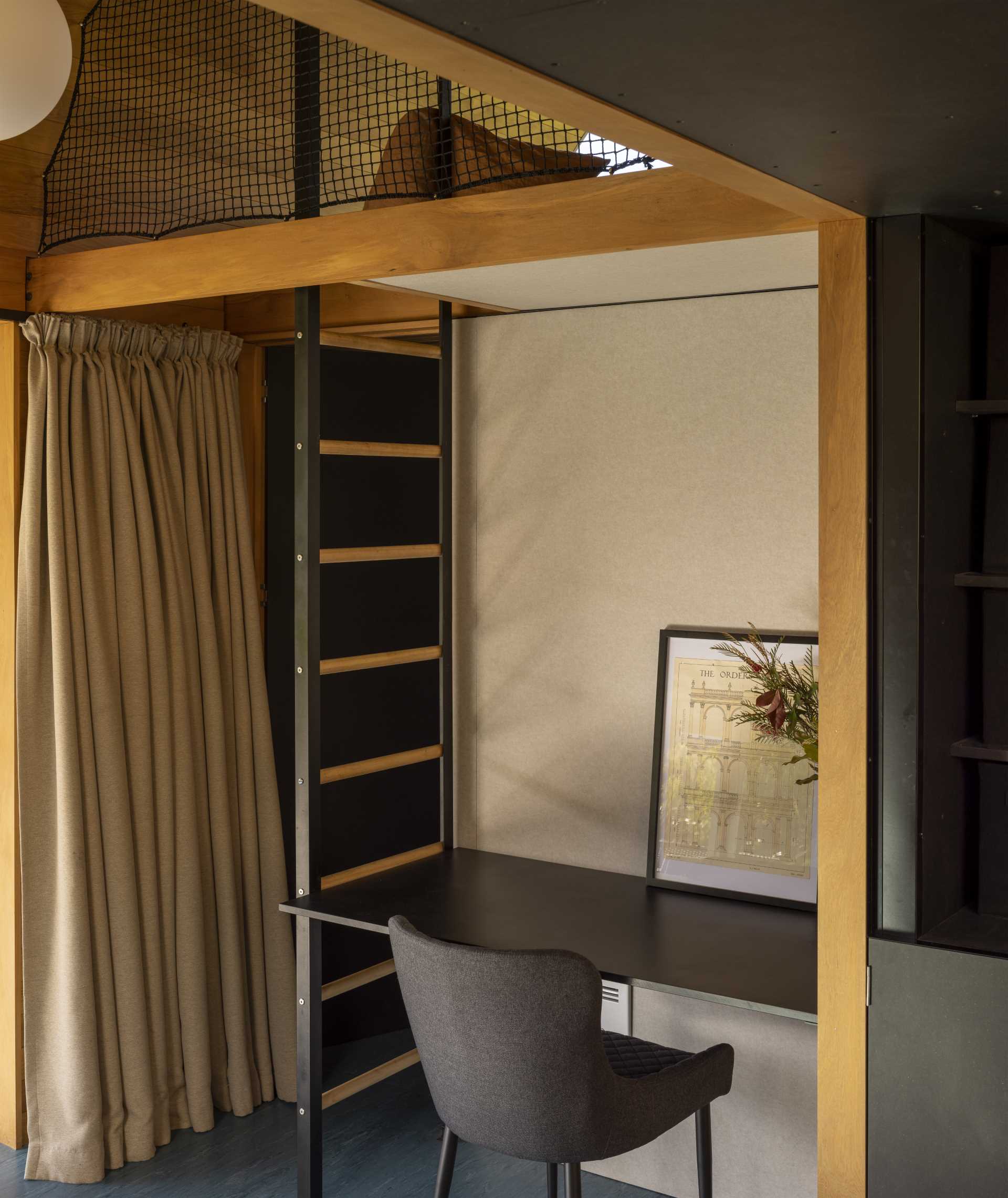 Here's a look at the various architectural drawings for the home.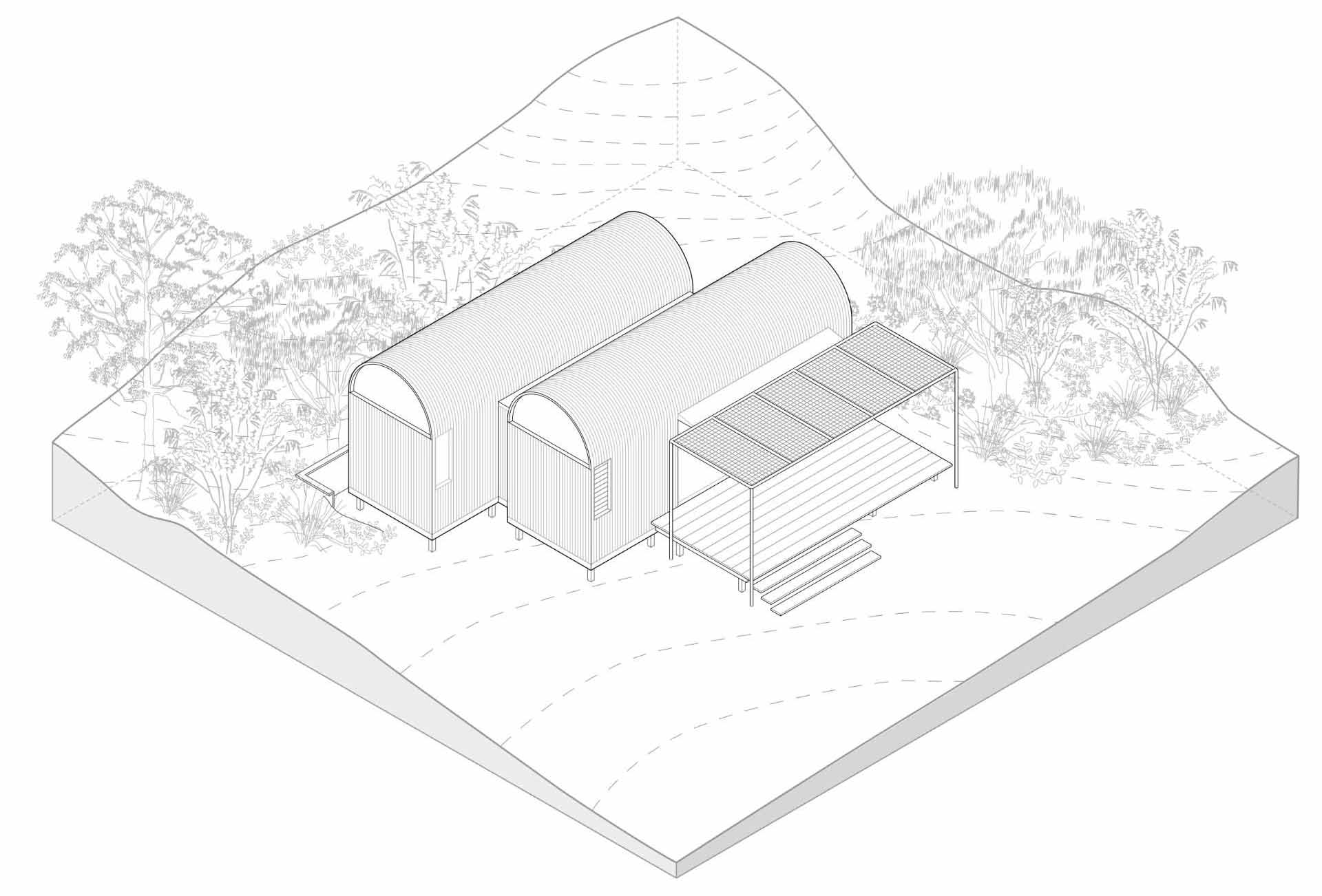 ---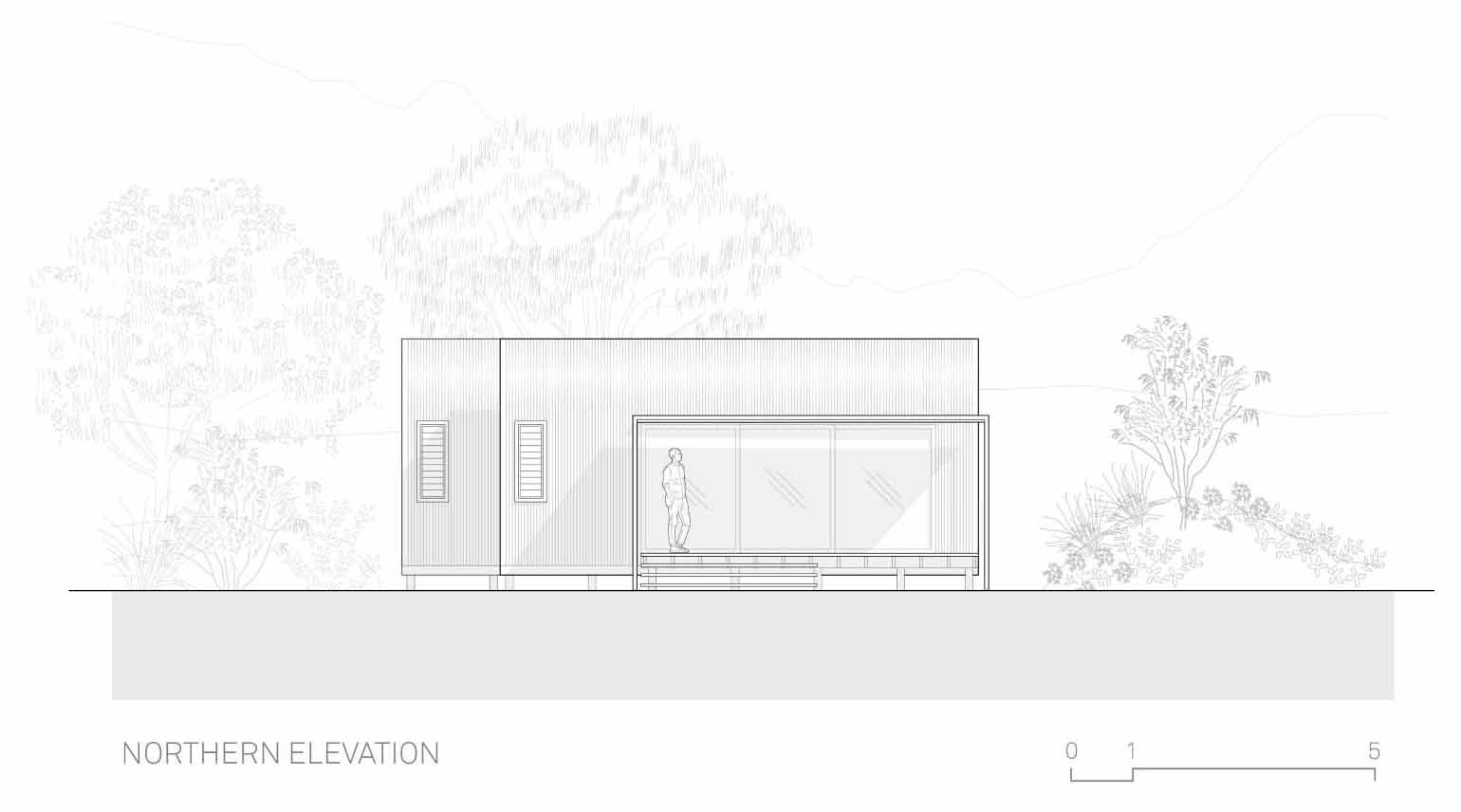 ---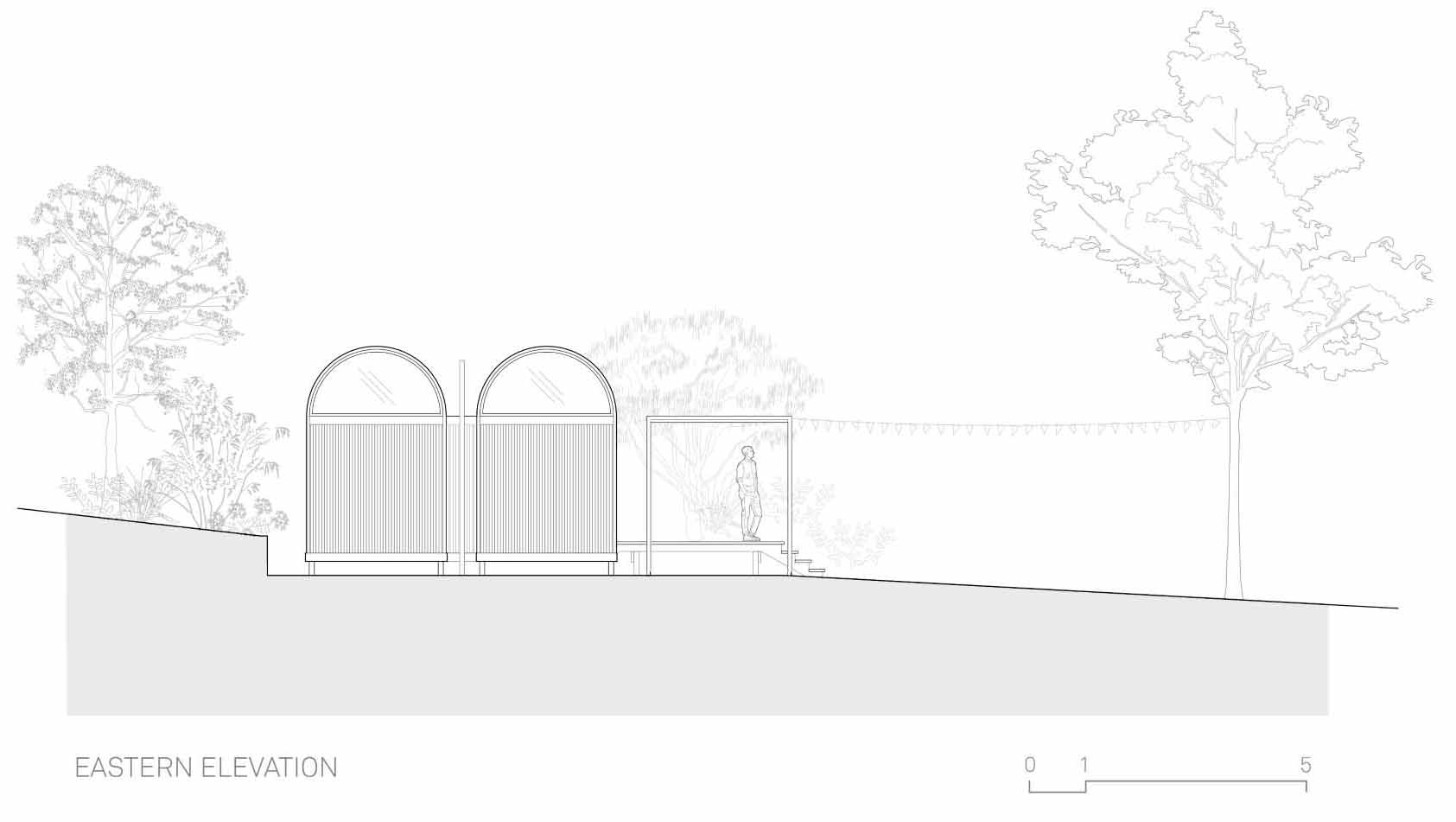 ---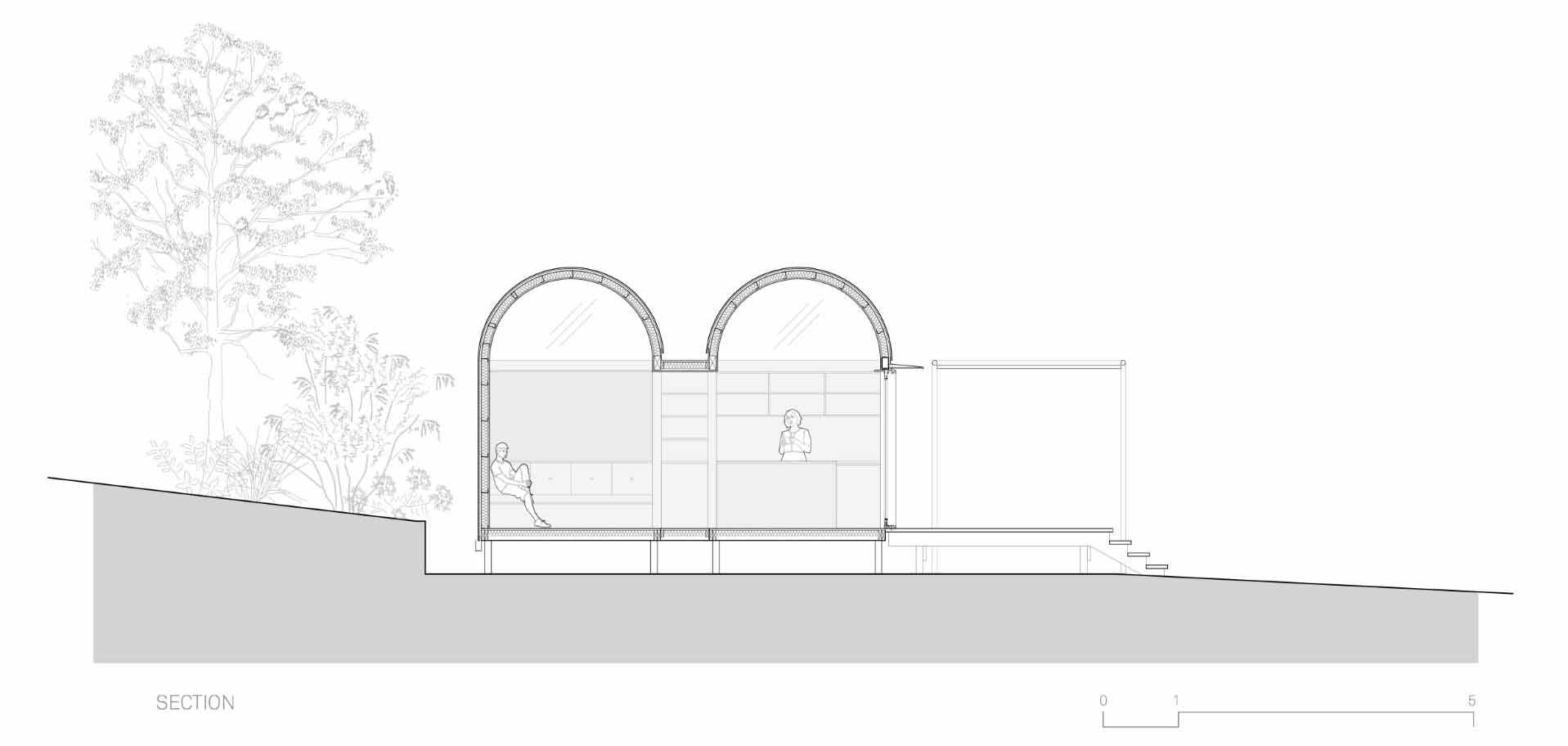 ---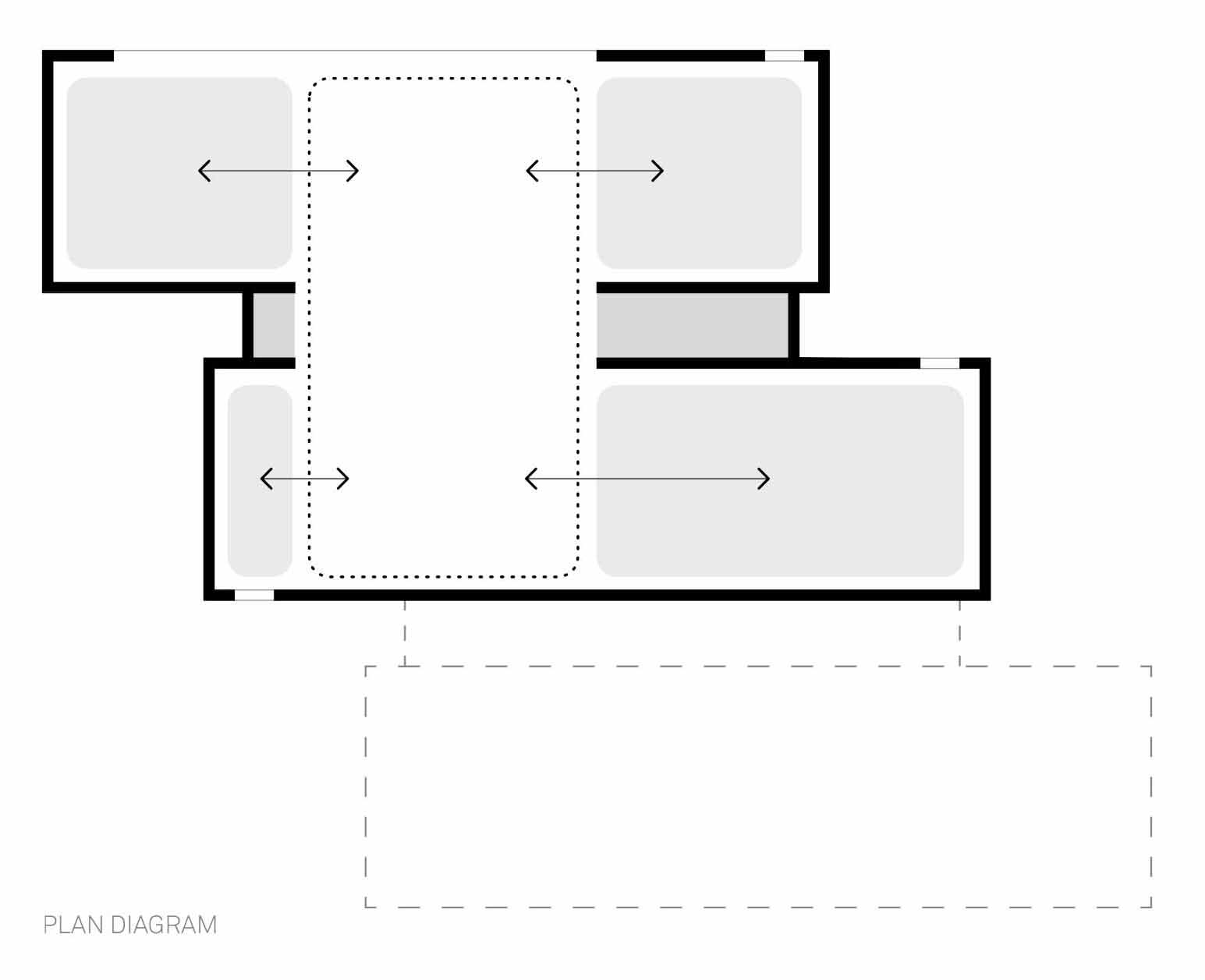 Photography by Simon Devitt | Architect: William Samuels | Builder: William Samuels & Hannah D'Arcy
Source: Contemporist