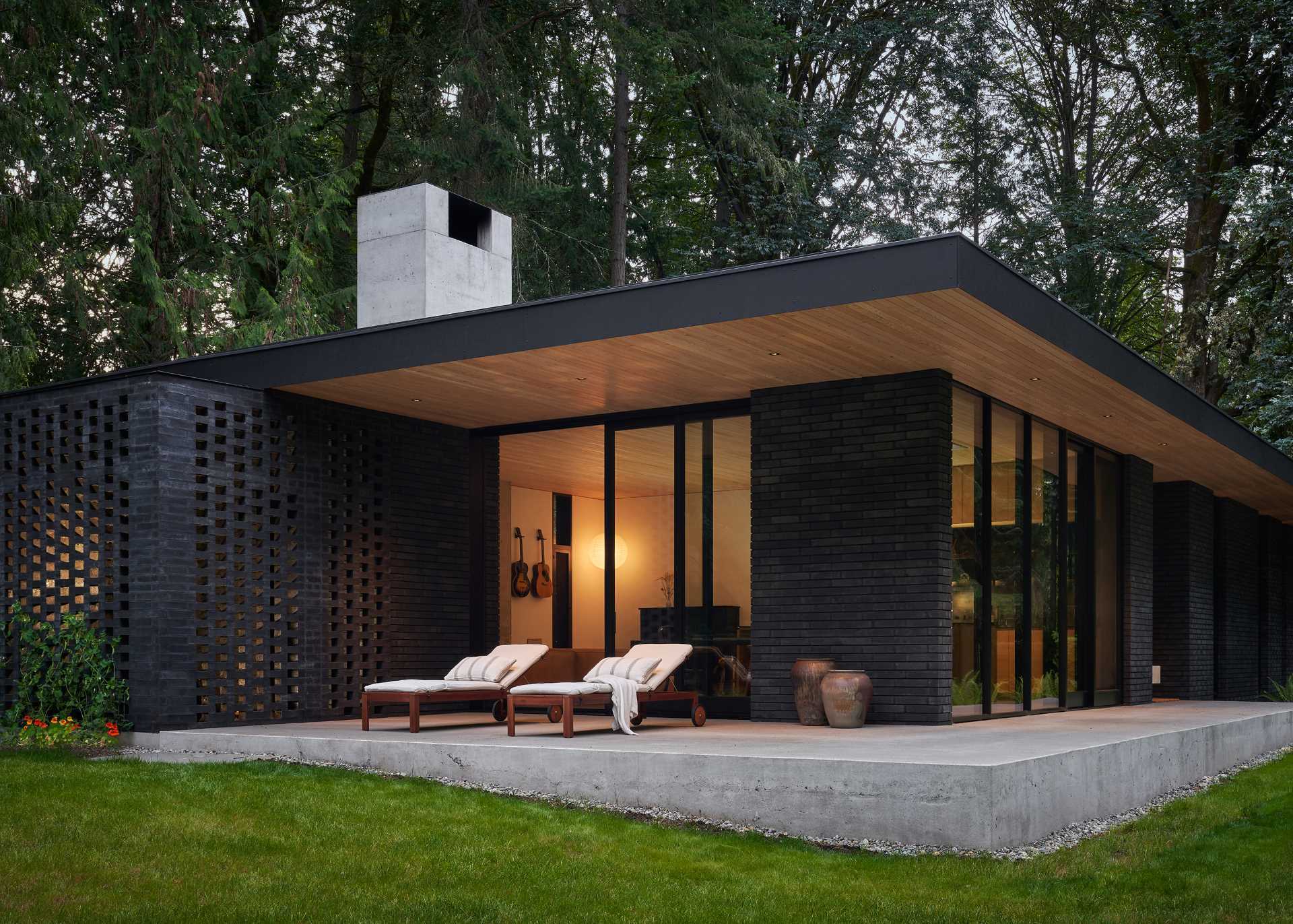 Architecture and interior design firm GO'C has shared photos of a home they recently completed northwest of Seattle on the Kitsap Peninsula in Washington.
Located on a secluded wooded site, near a small beach town, the home has been designed with dark black brick walls with deeply raked carbon black mortar joints creating a highly textured finish.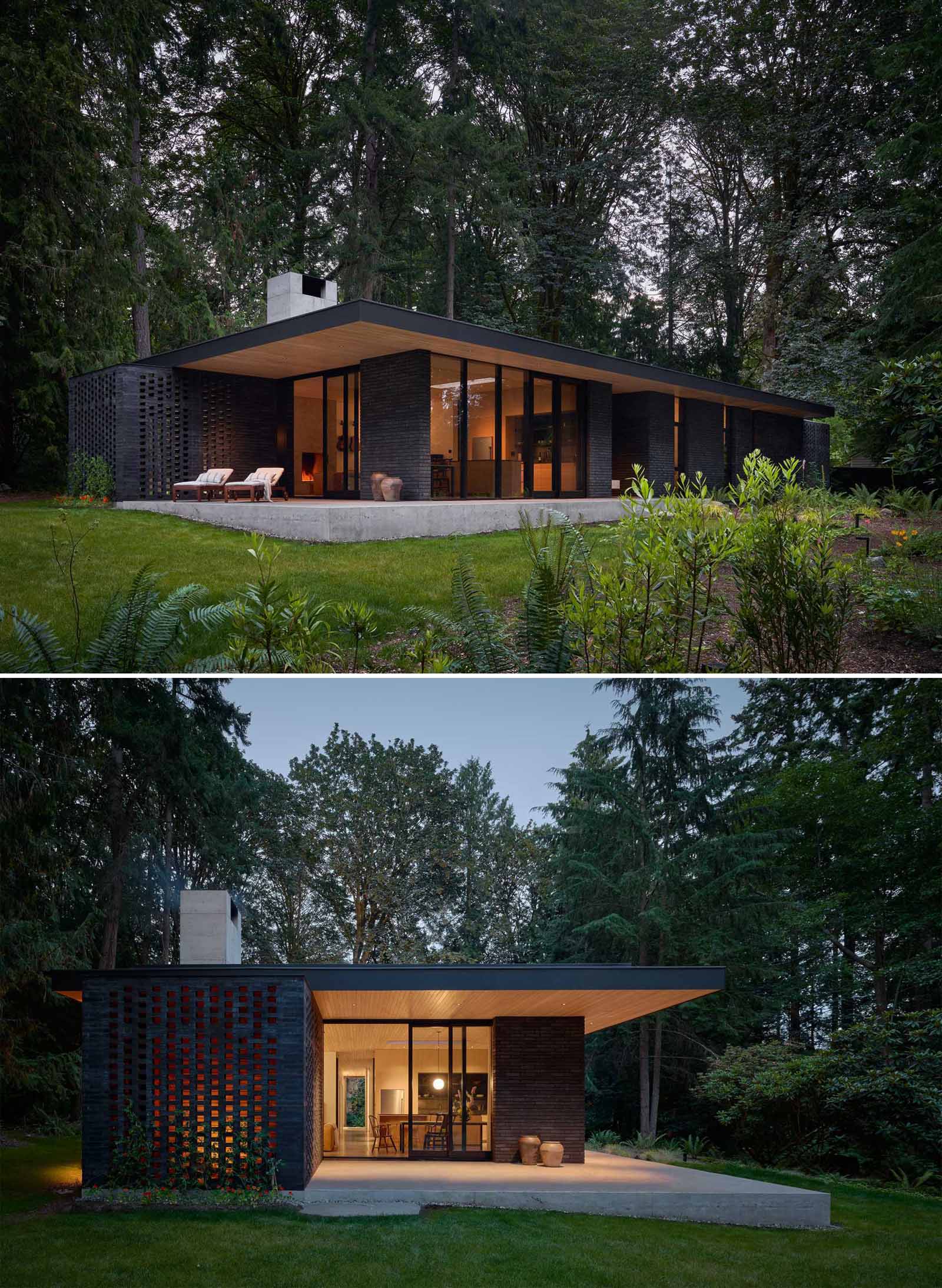 The ground plane of the house is established with a raised concrete base that provides physical and visual weight to the house and performs multiple tasks as structure, heating source (radiant hydronic piping), and finish surface (polished concrete slab).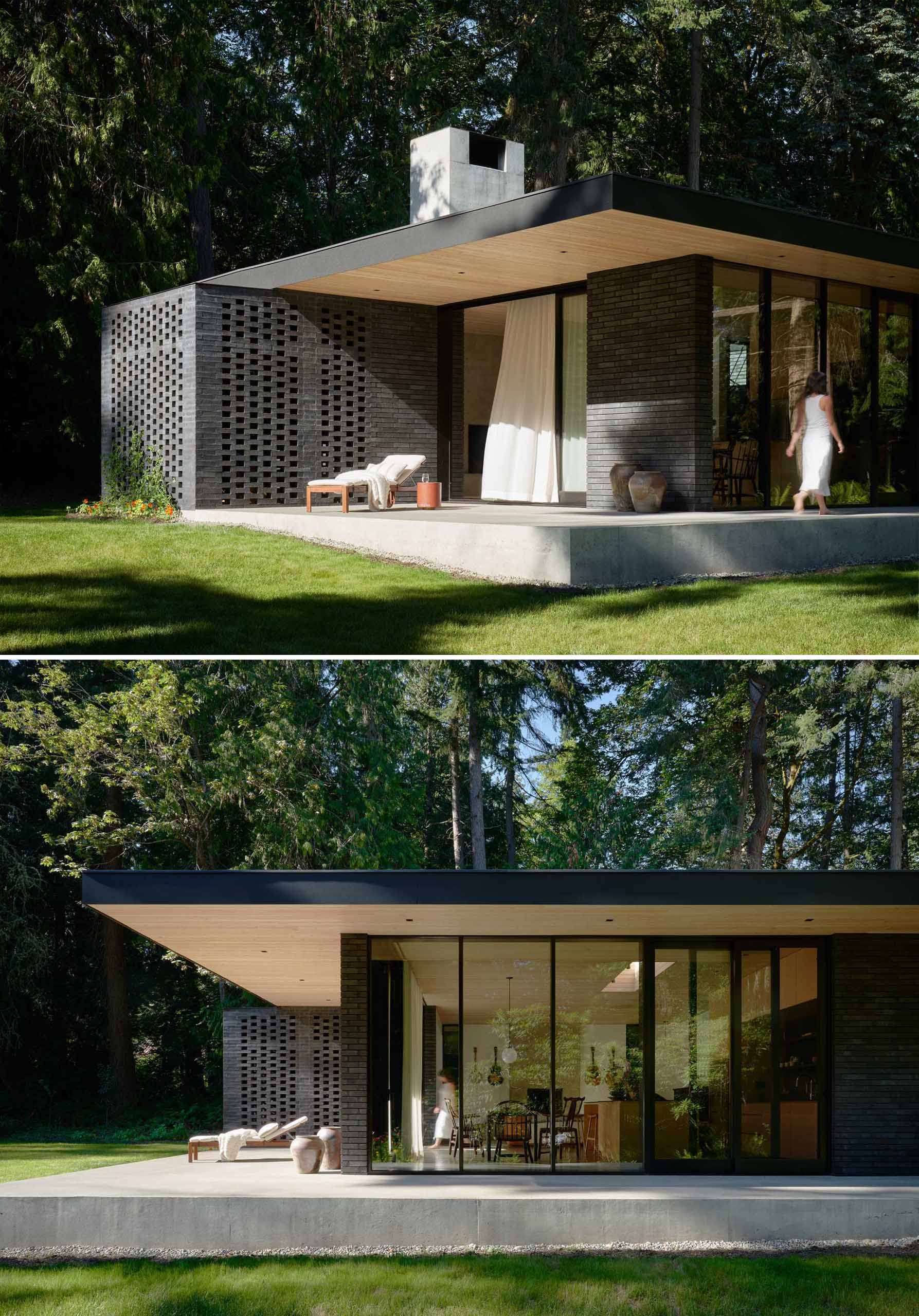 Douglas fir trees from the site that made way for the structure were milled and dried in situ during construction and used to create the finished lid of the roof plane, as well as interior elements like shelves and a coffee table.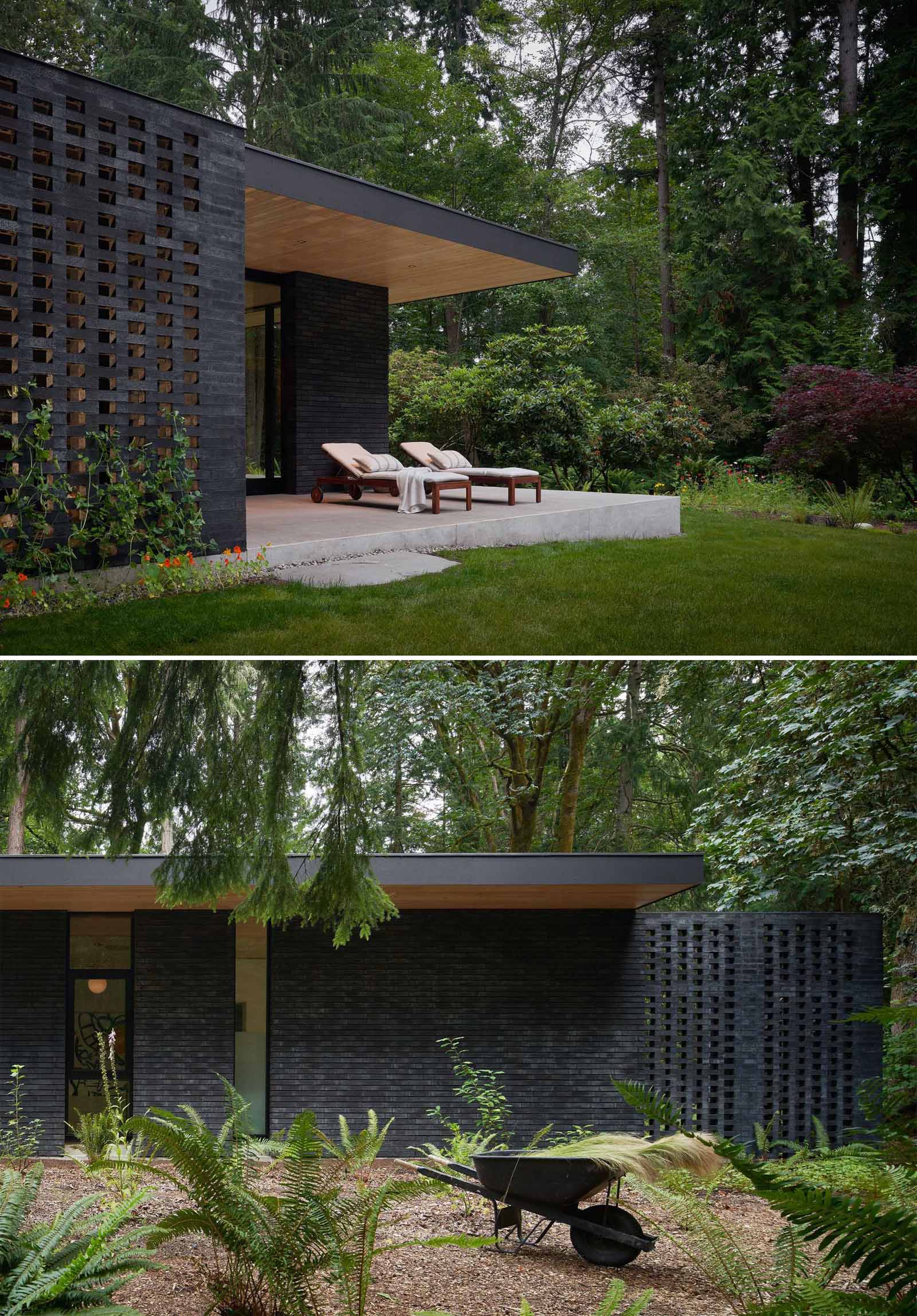 Before heading inside, we see this home also has a rooftop set up for star gazing and an elevated herb garden accessible via steel stairs.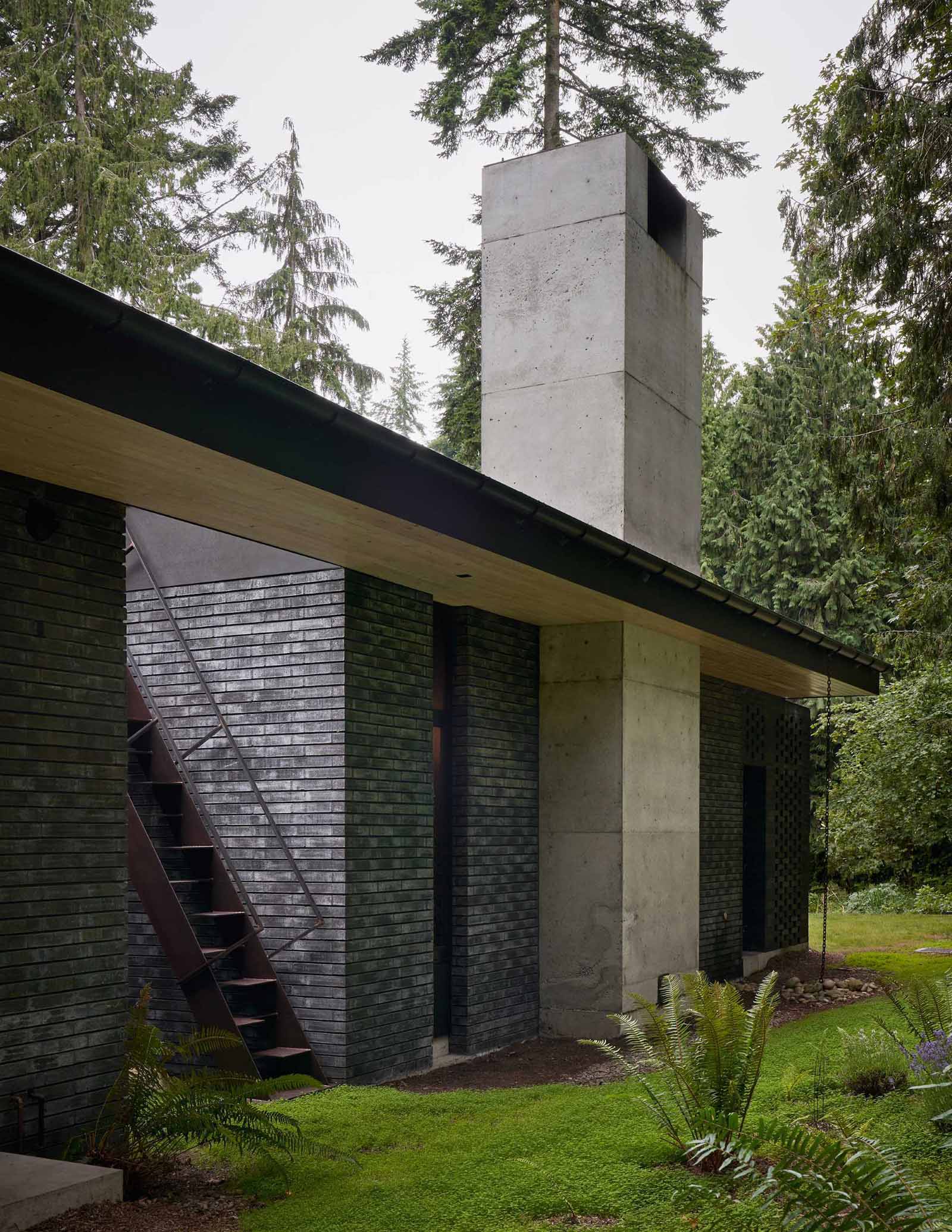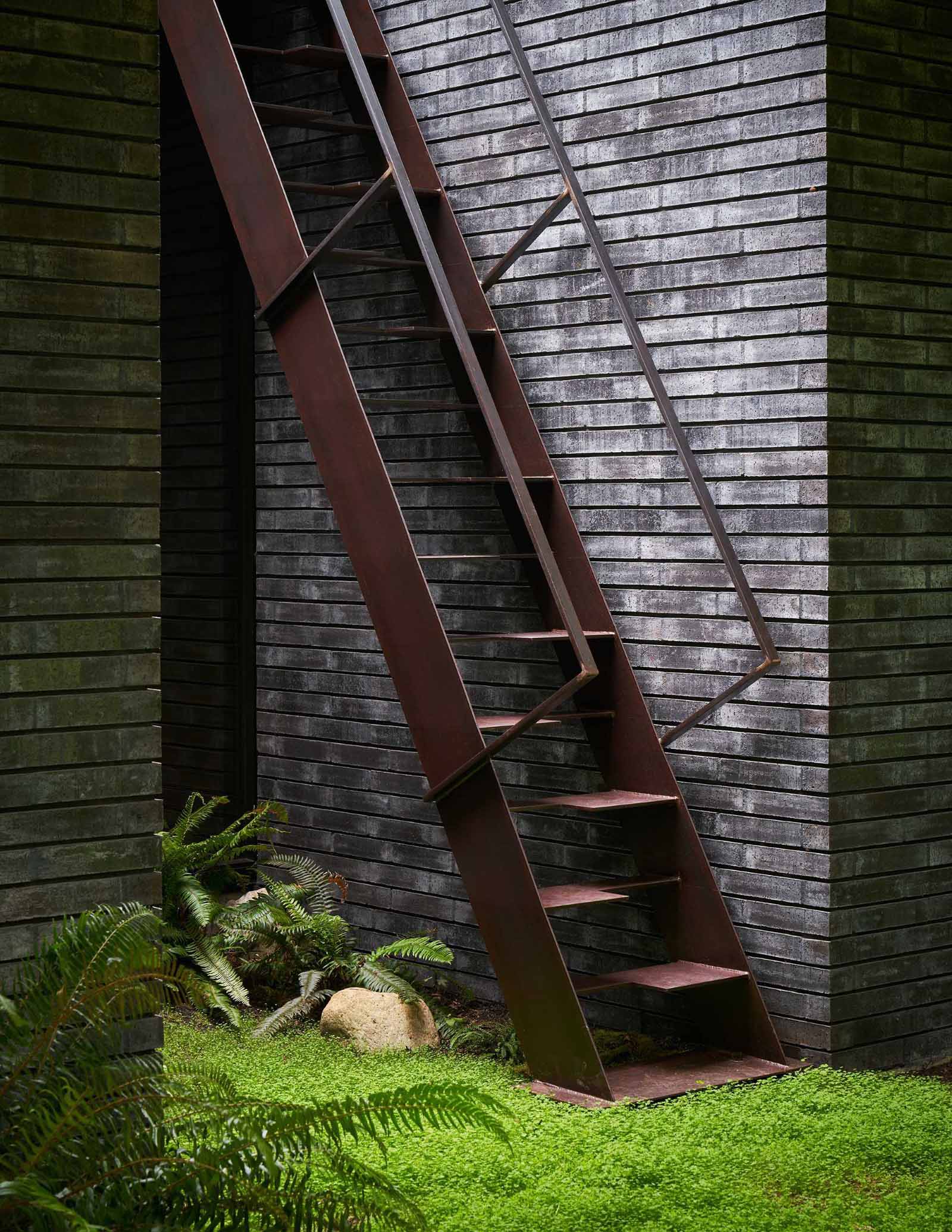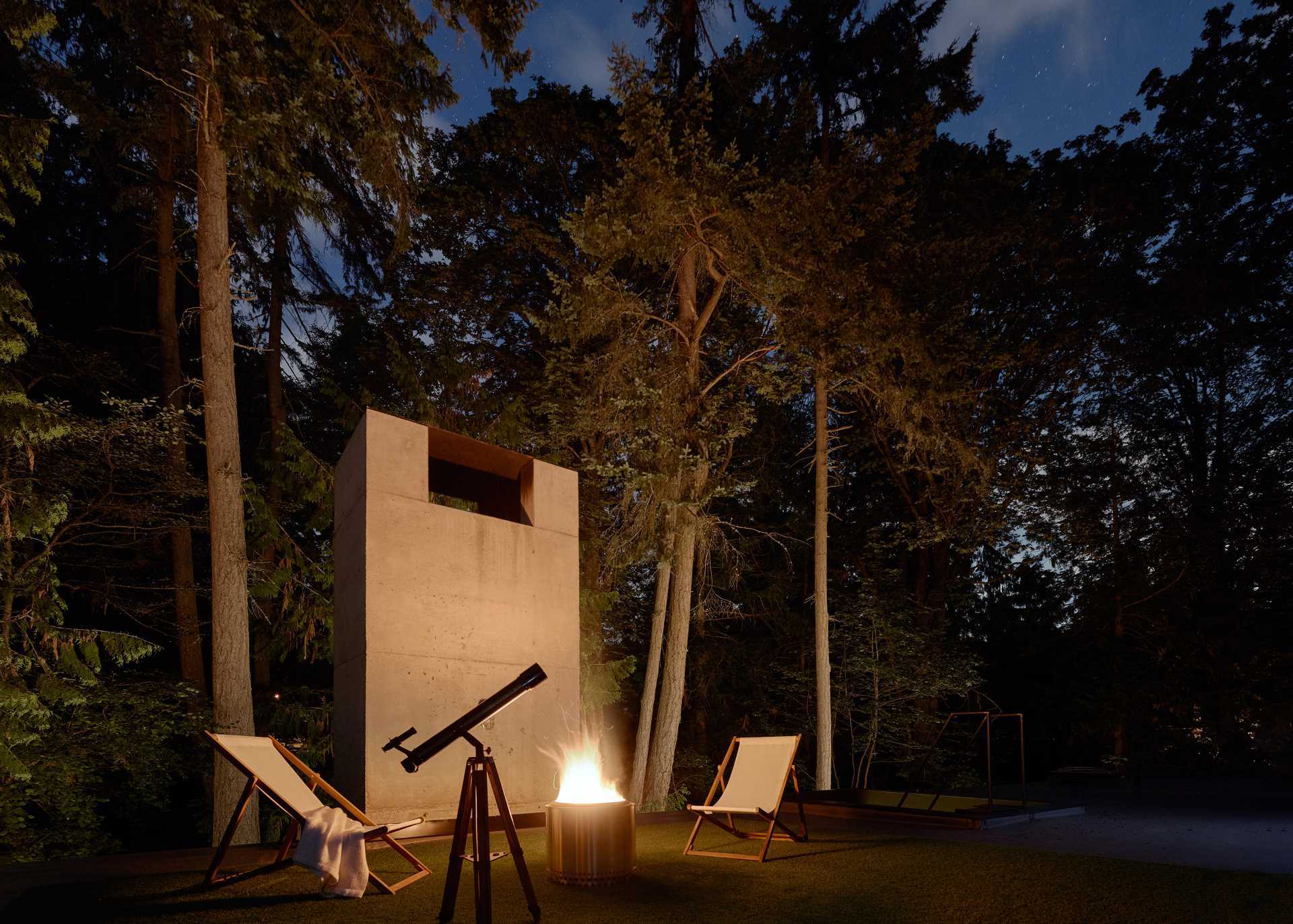 There's also a Whiskey Wood Shed located near the terrace that's accessible from the dining area.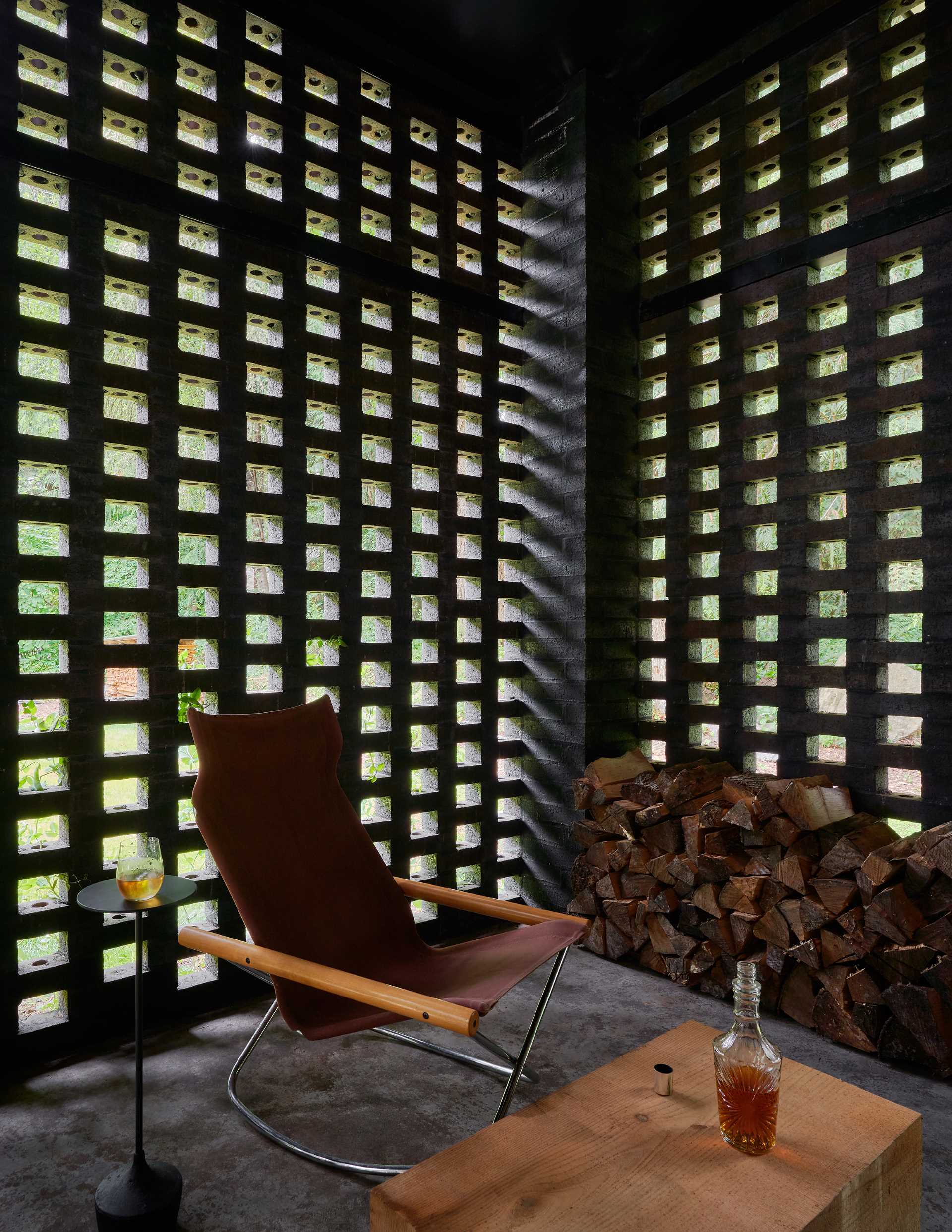 In addition to Douglas Fir Trees, Cedar was also milled on site and was used to create the entry door, entry benches, and east privacy fence.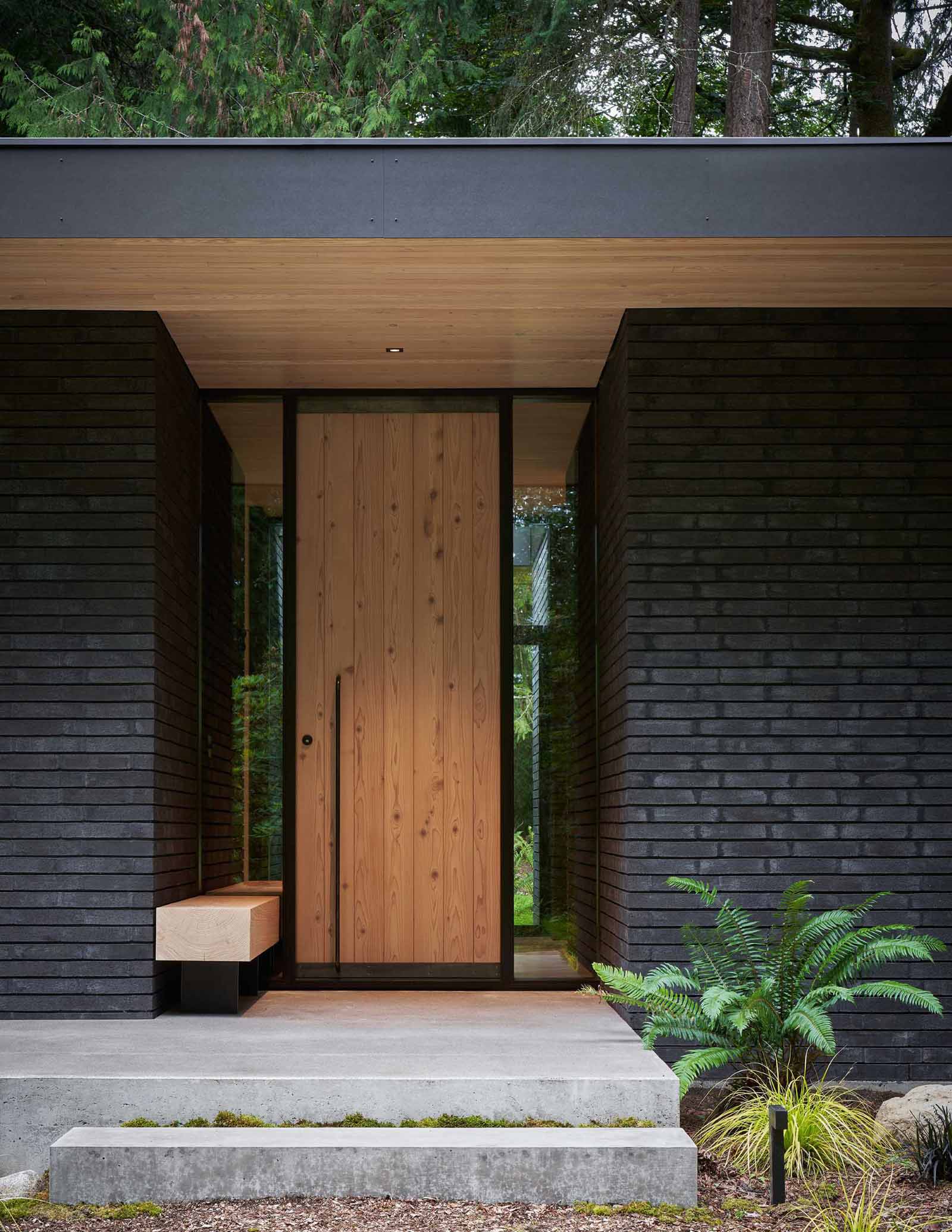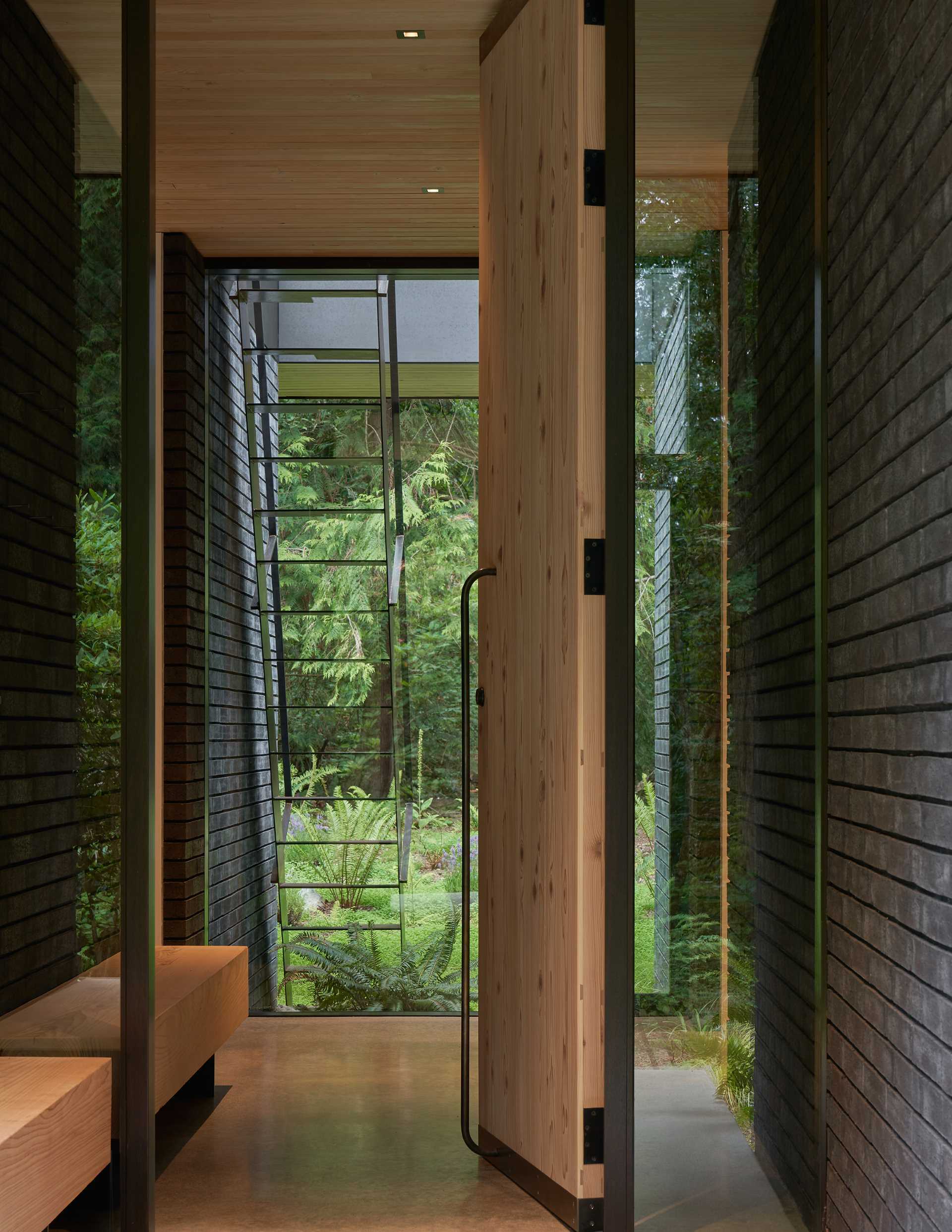 A secondary door, this time glass, connects the entryway to the garden and stairs leading to the roof.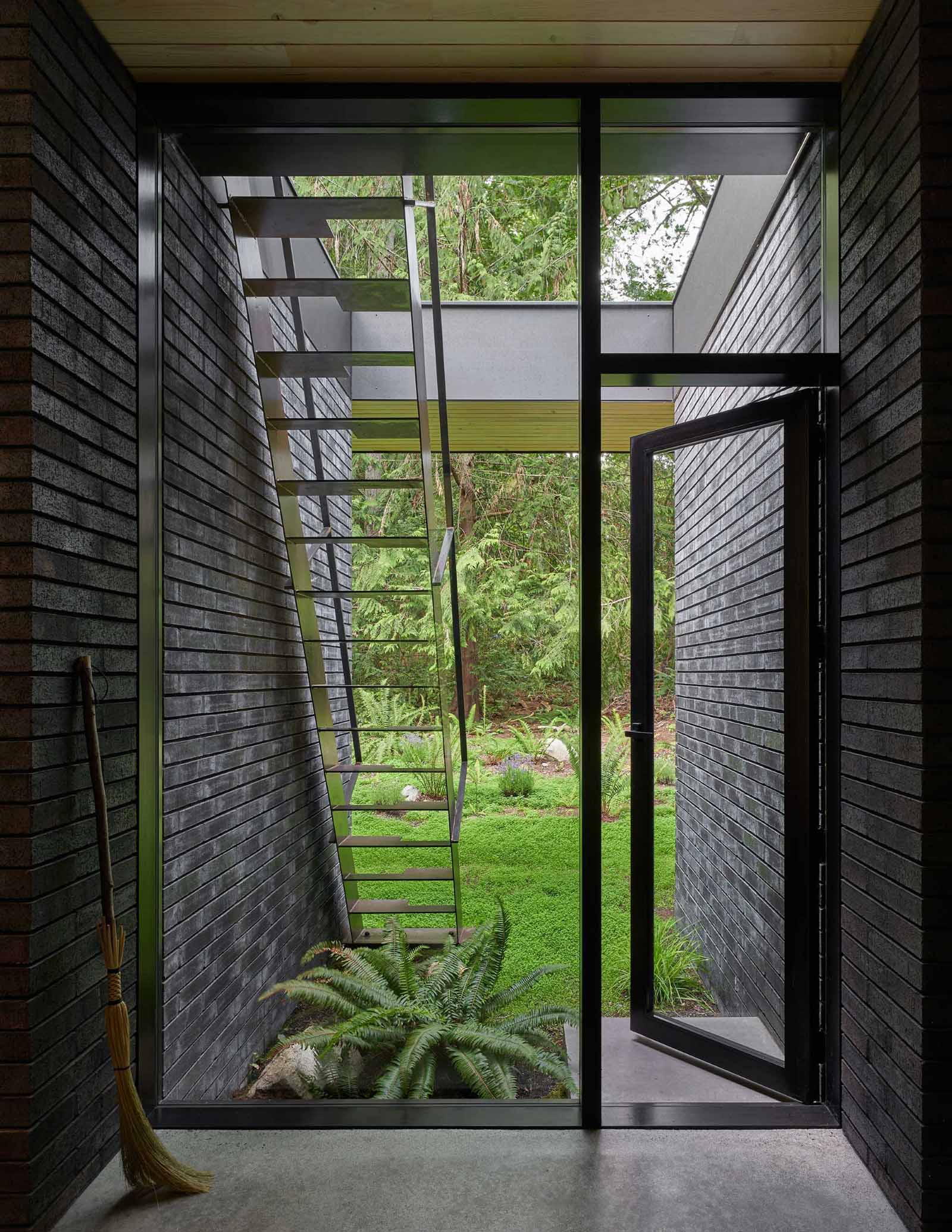 In the living room, the concrete hearth of the fireplace lines the wall and transitions into a bench with a skylight above.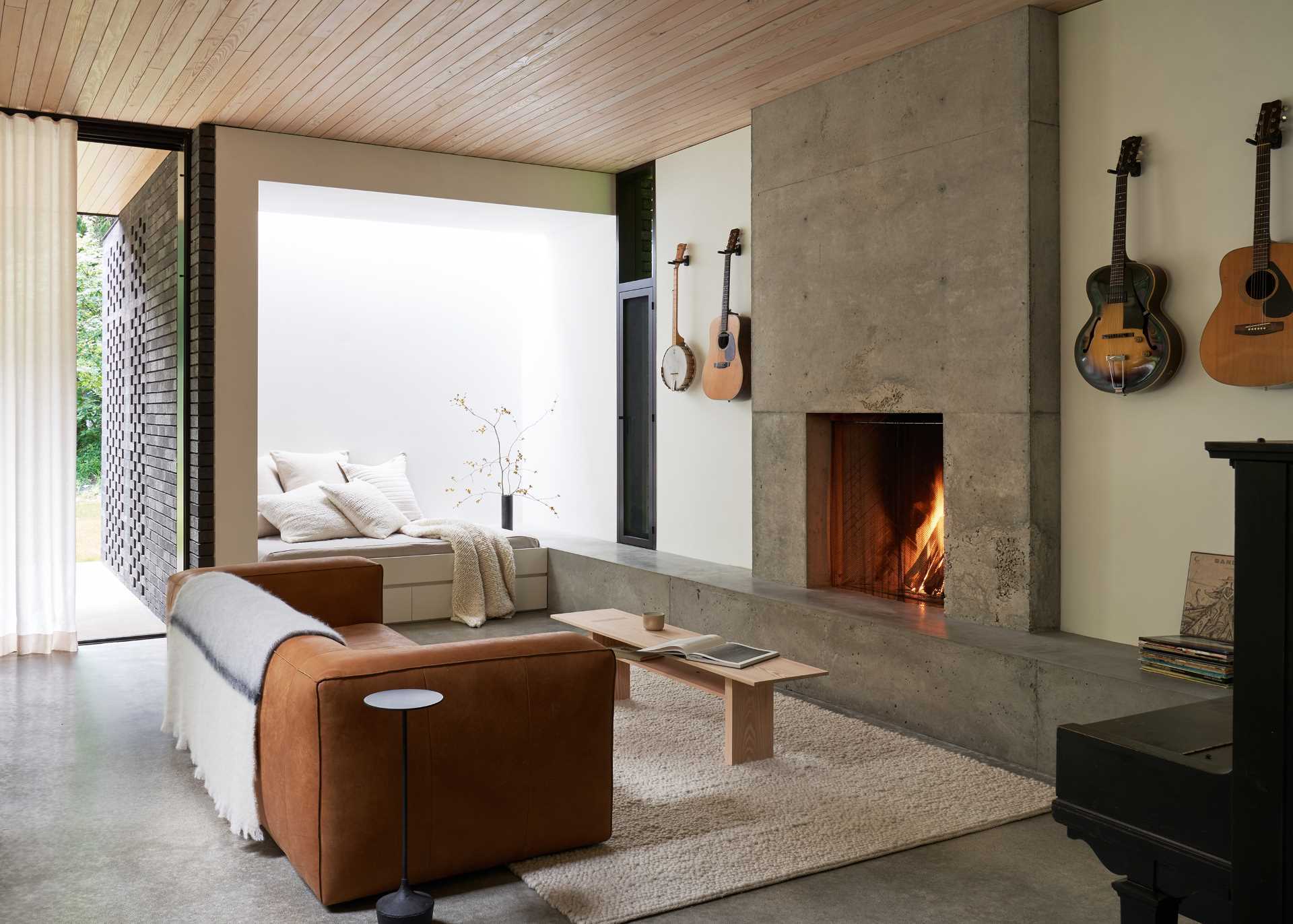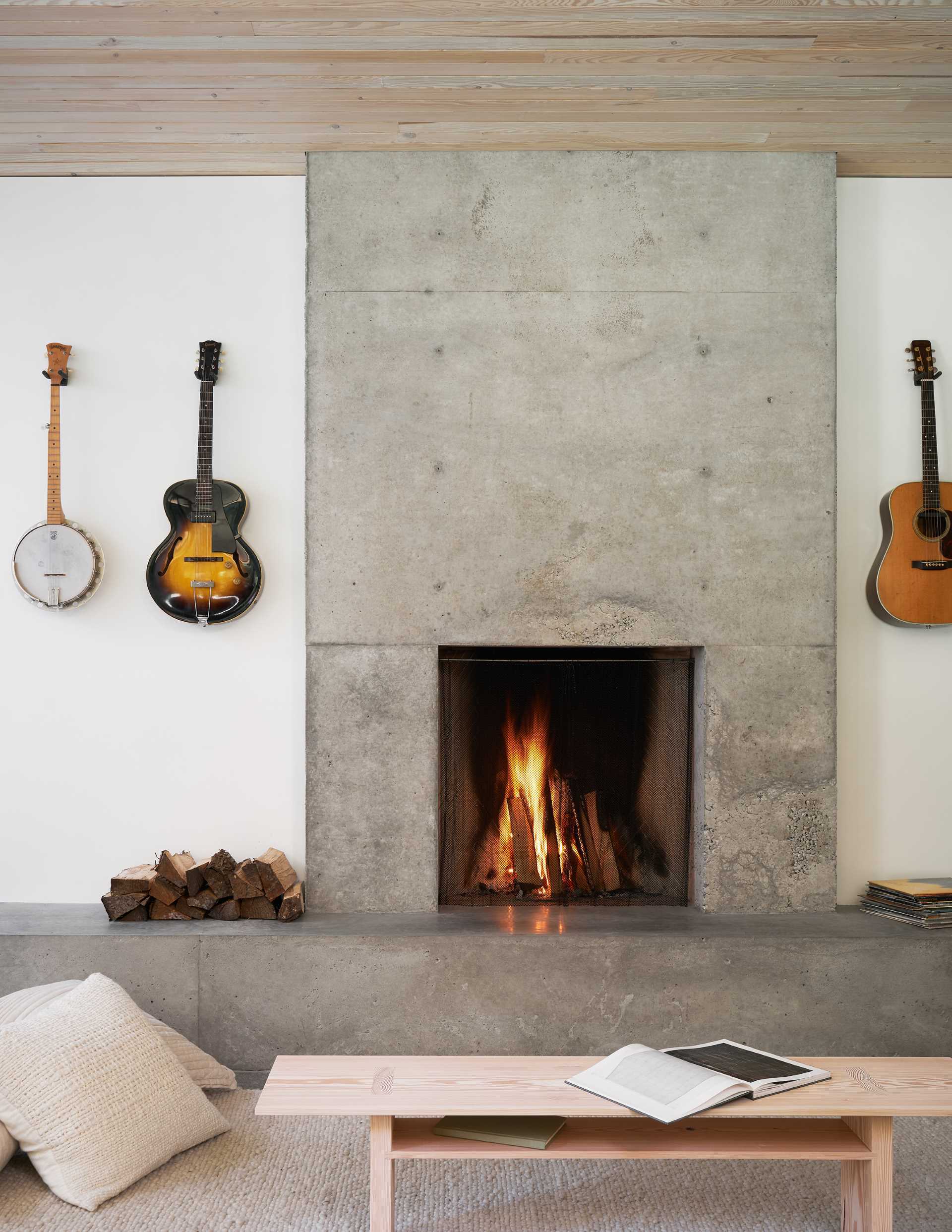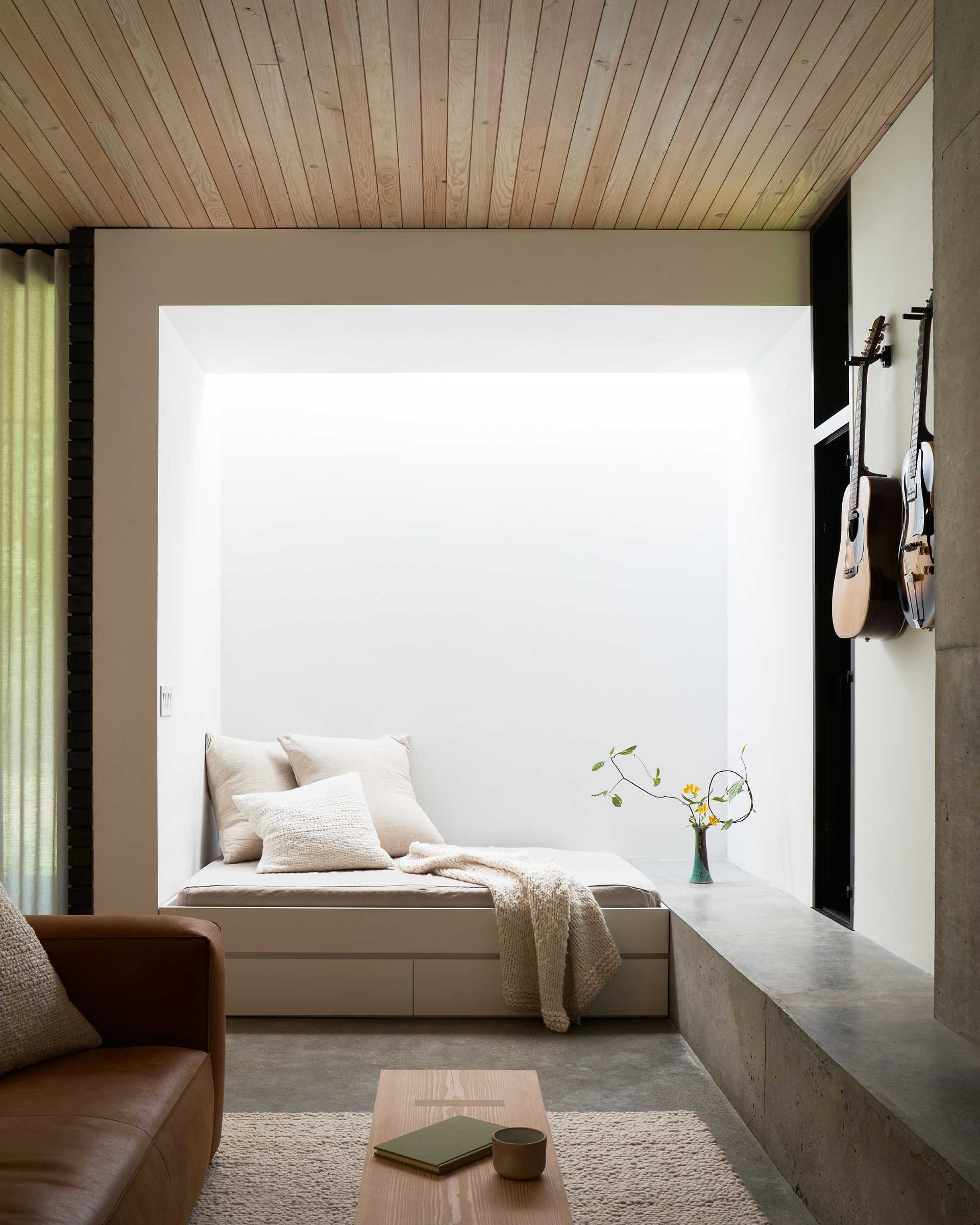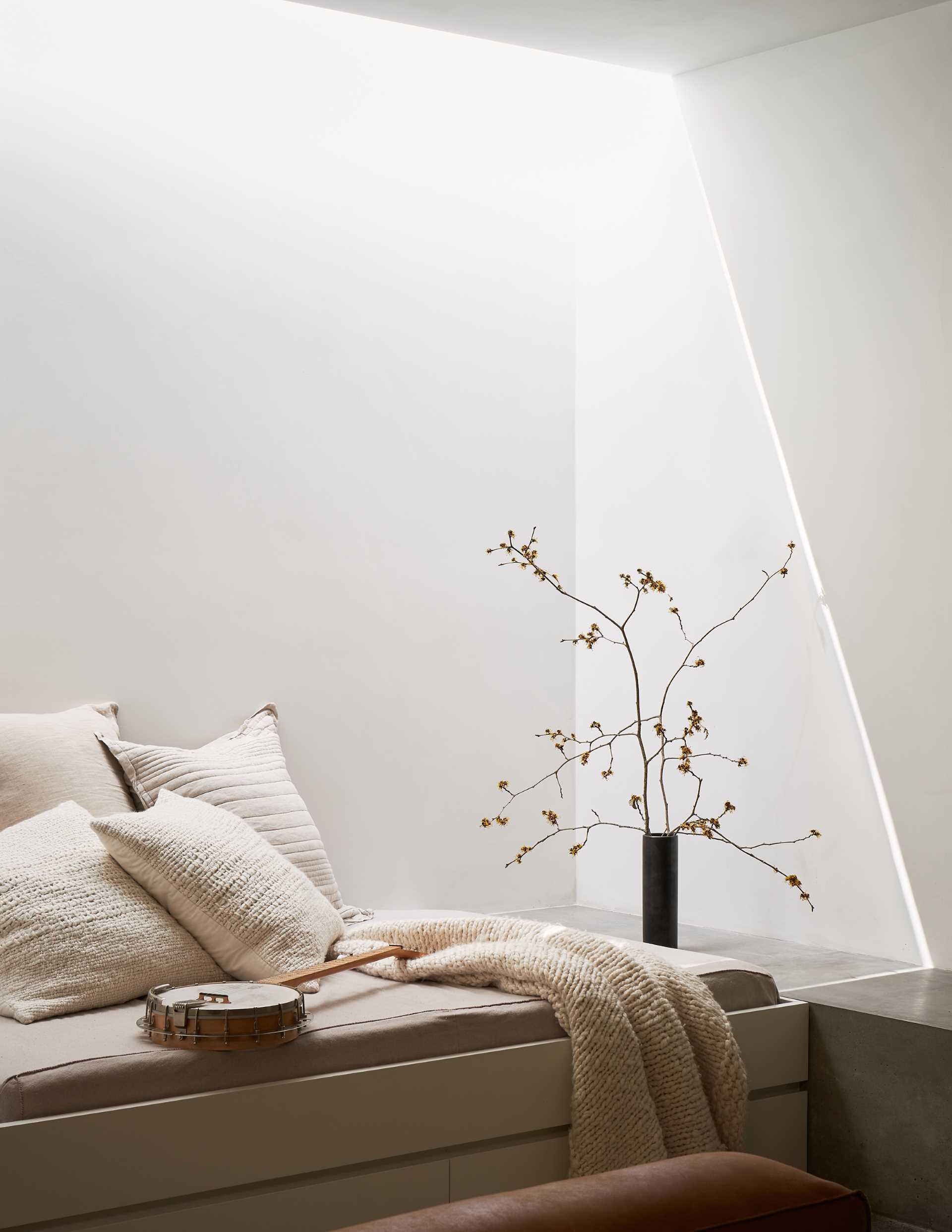 The ceiling featured in the interior is Douglas Fir wood that's been lye-washed.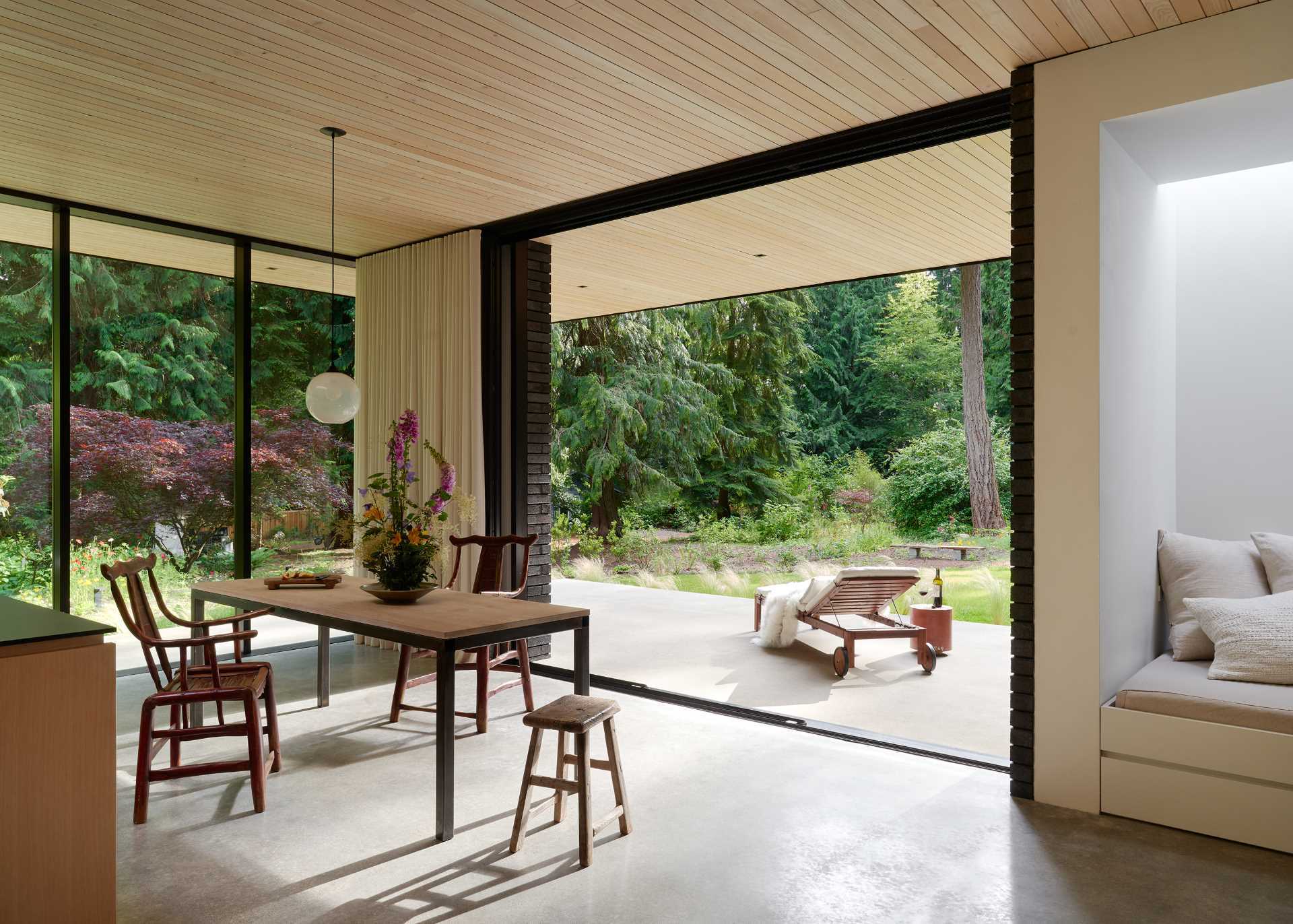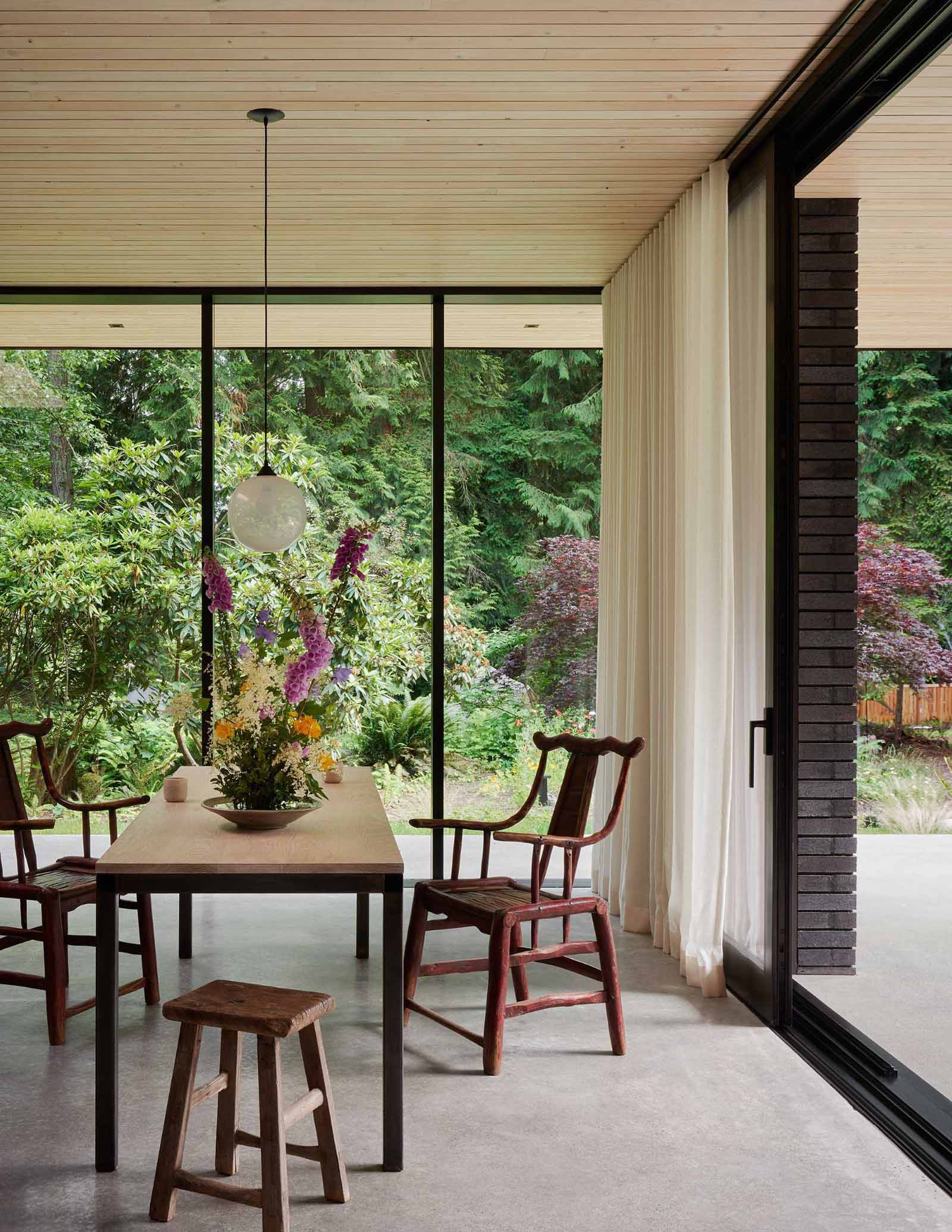 The kitchen features custom wood cabinets, dark countertops by Richlite, and a custom blackened stainless steel backsplash.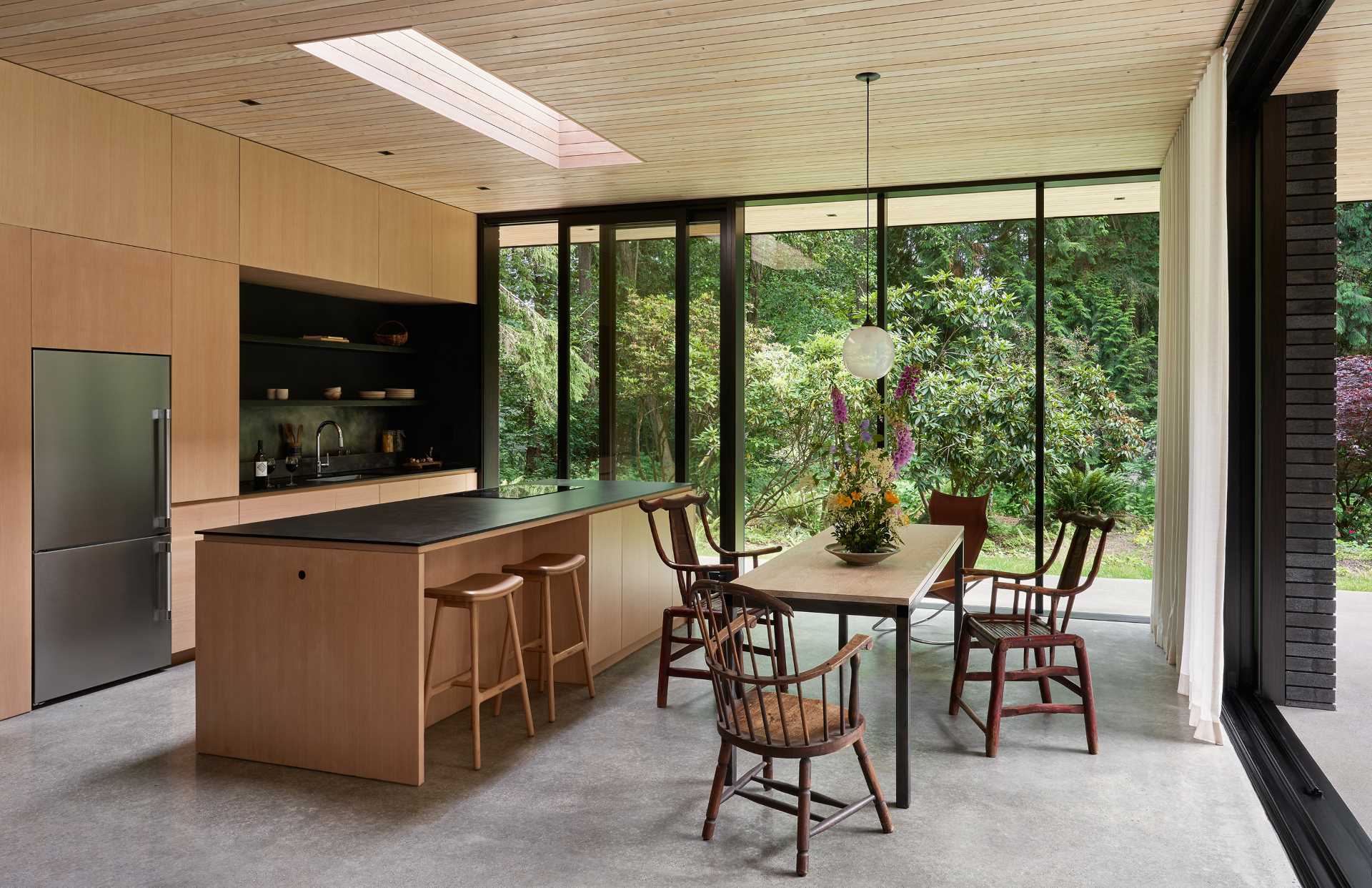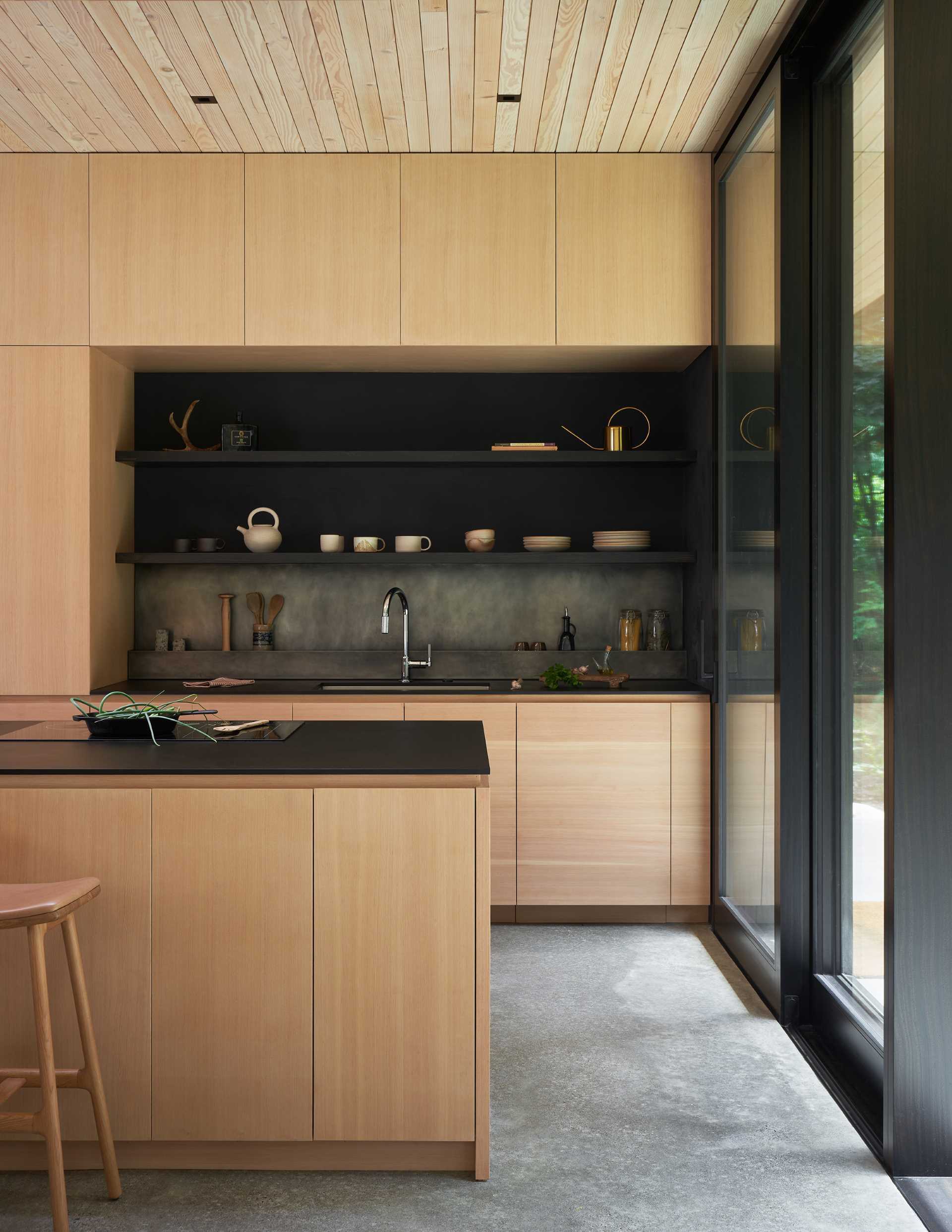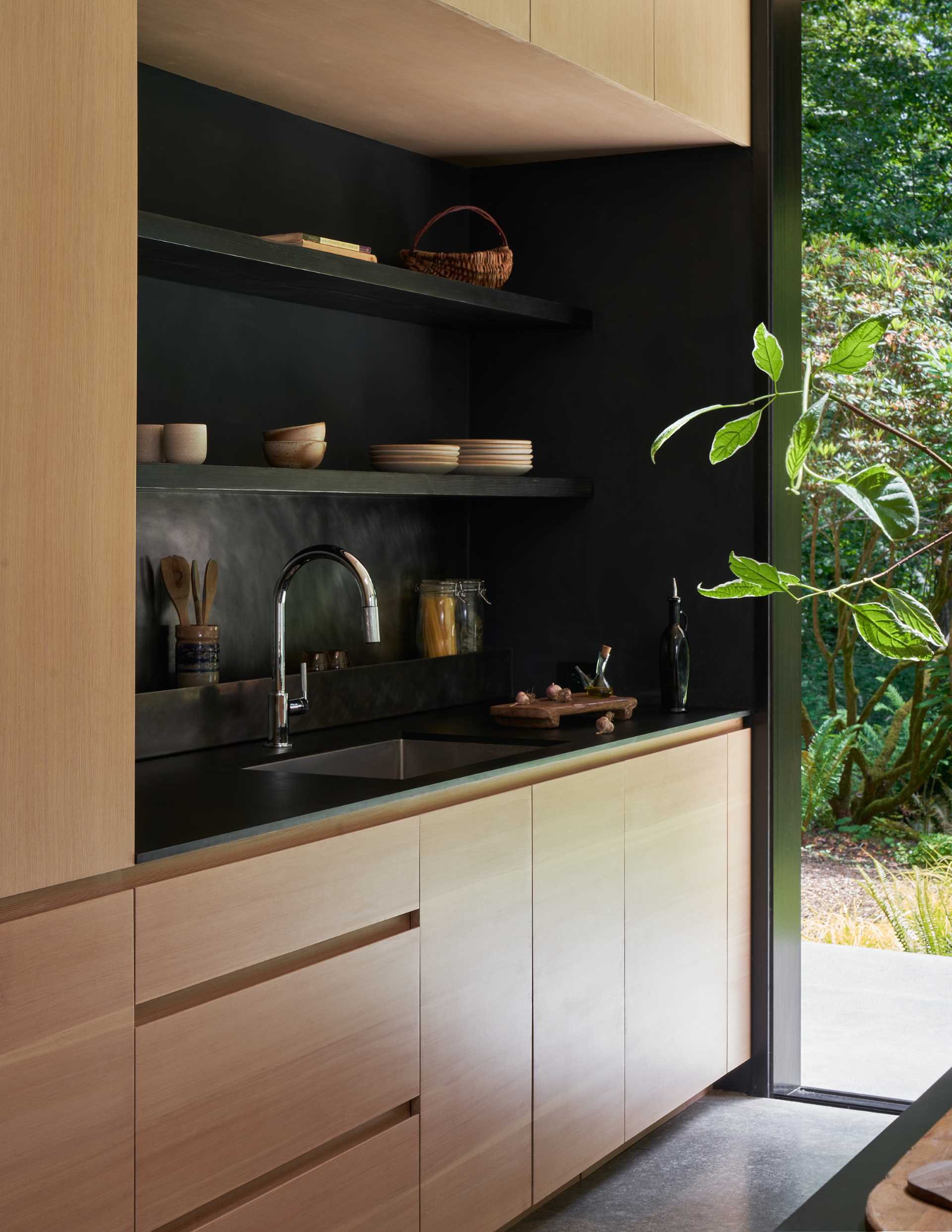 A long hallway leads from the entryway to the bedrooms and bathrooms.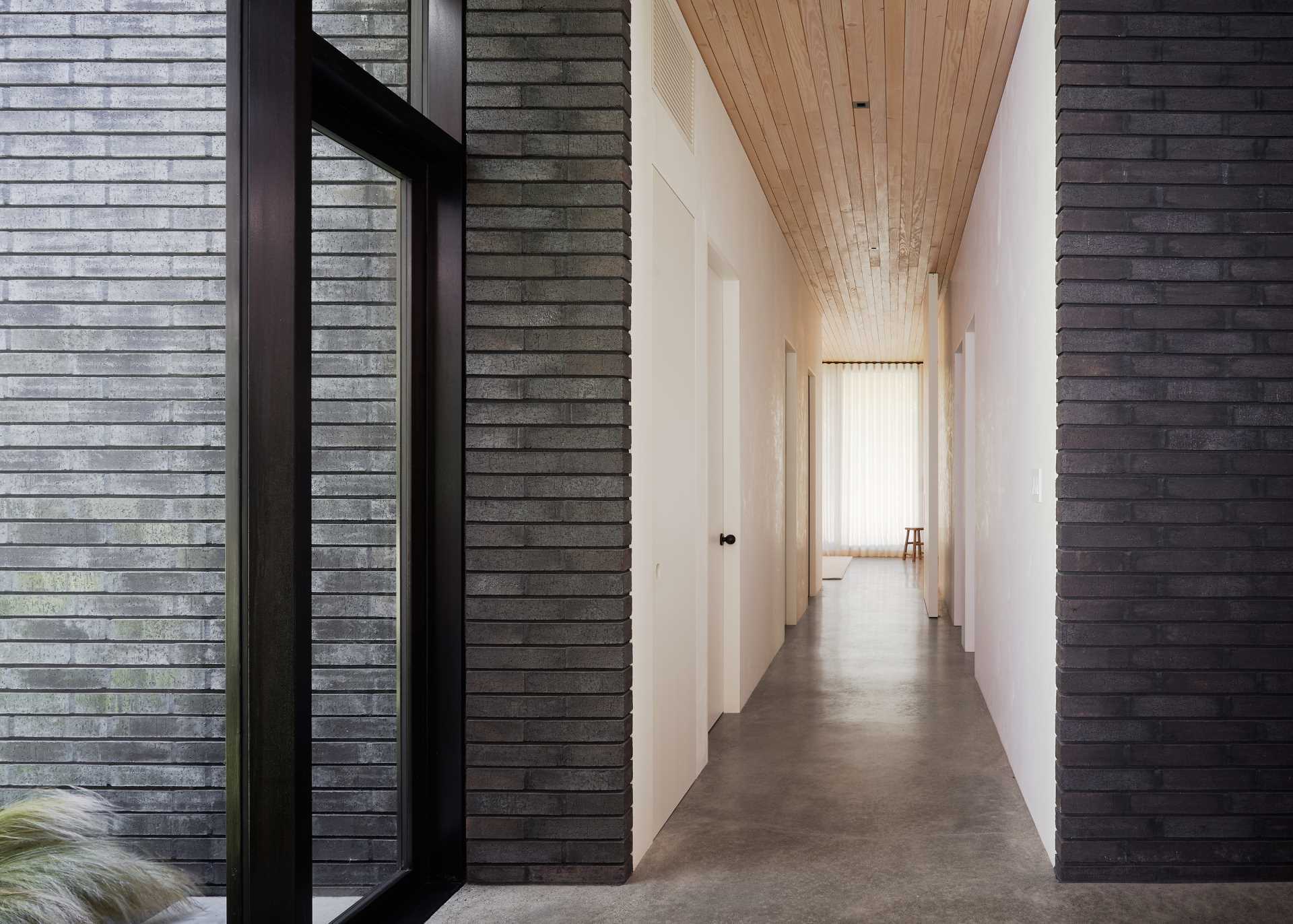 Before reaching the primary bedroom, there's a room furnished as a drawing room.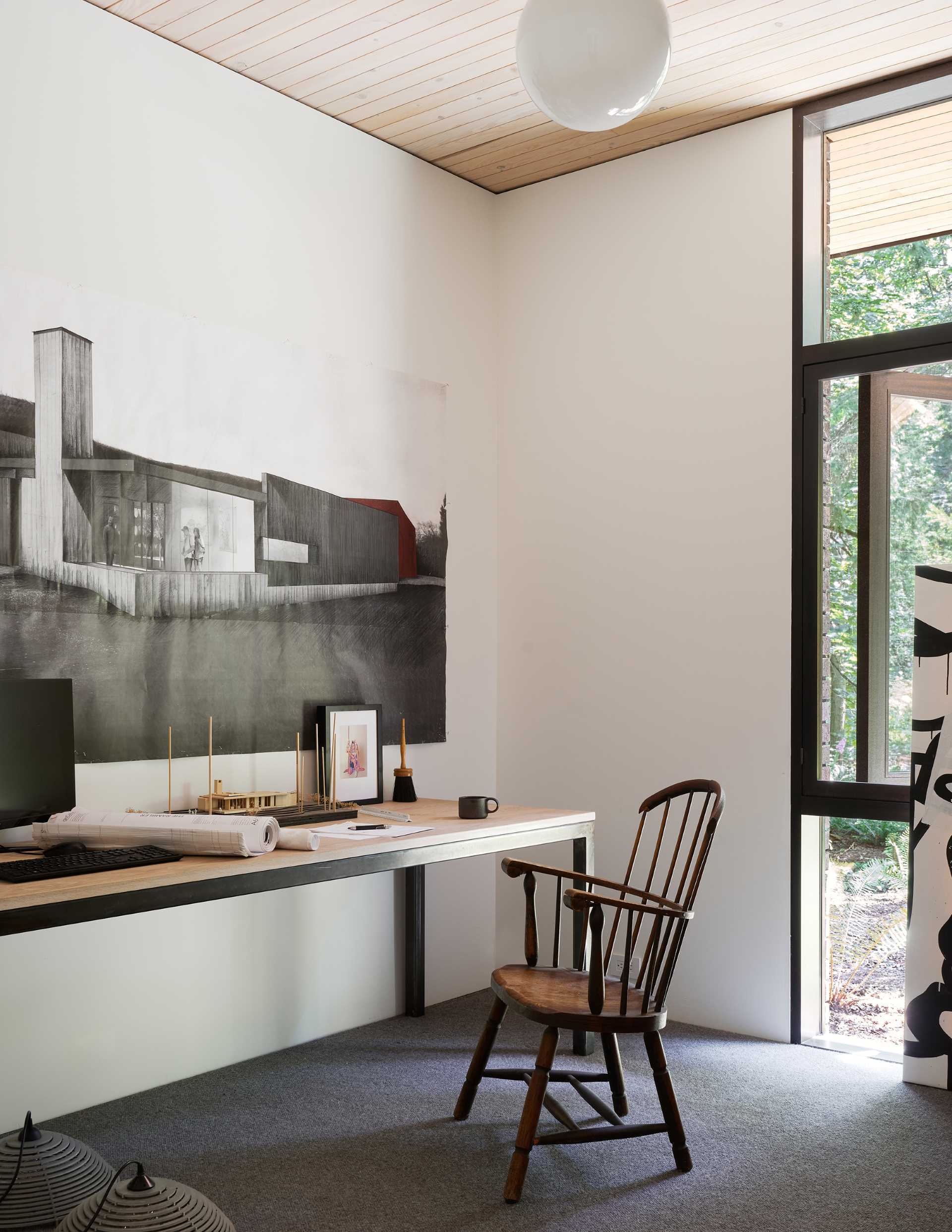 The primary bedroom, located at the end of the hallway, is hidden behind a custom floor-to-ceiling pivoting door.
The bedroom features a custom bed designed by the architects and built by Joel Kikuchi, while an ivory woven wool rug softens the polished concrete floor.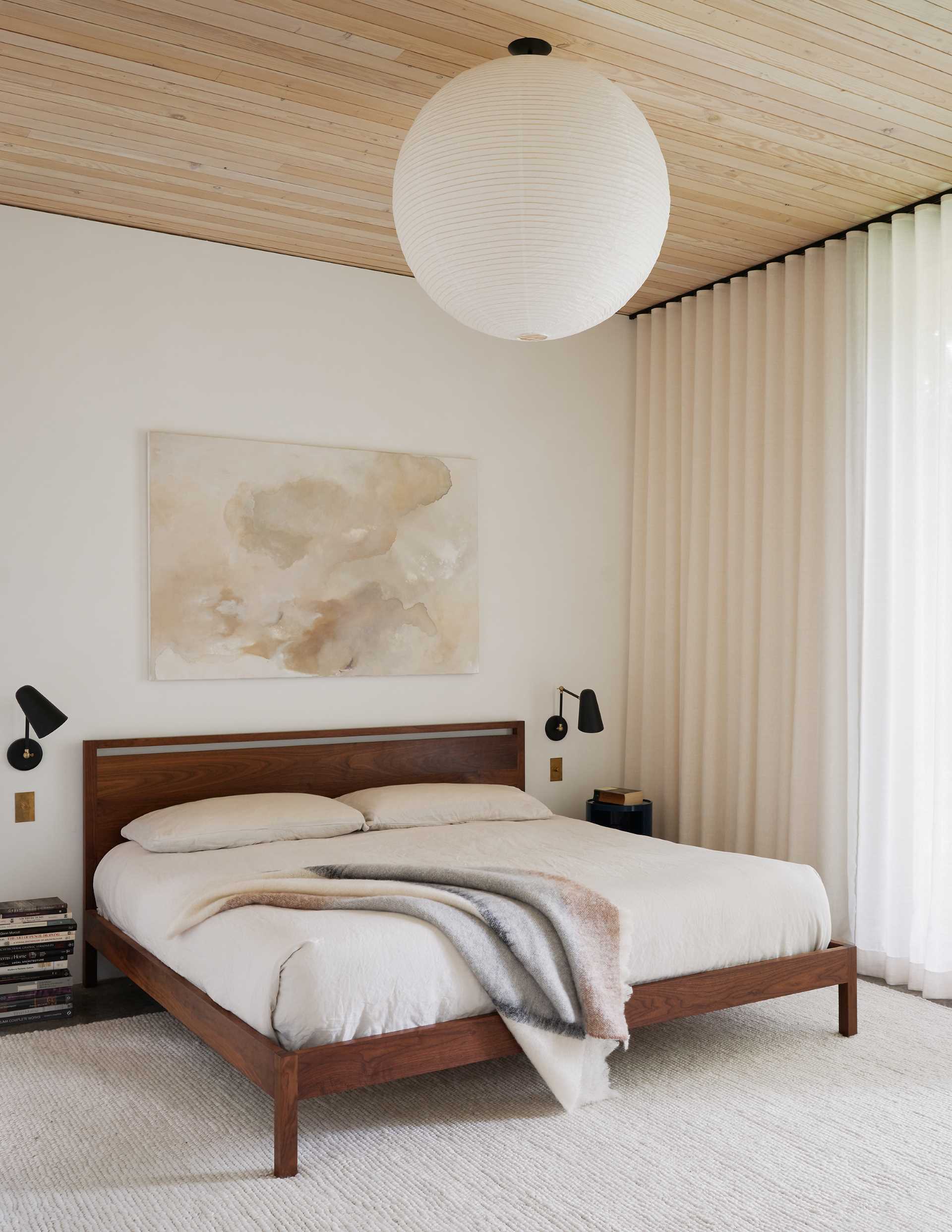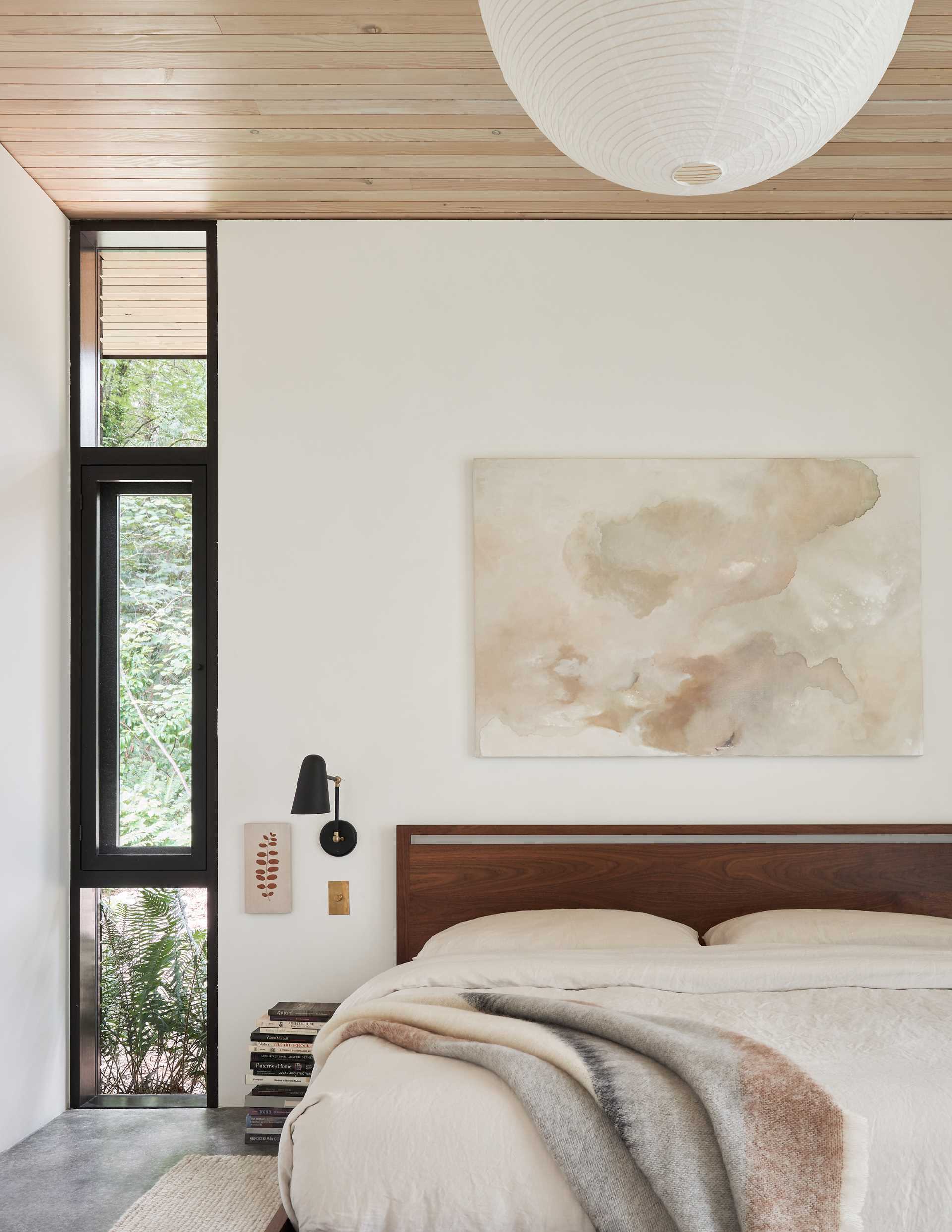 In the primary bathroom, there's a floating custom concrete sink, tall mirrors, a freestanding bathtub, and a shower that has a window that looks out onto the outdoor shower.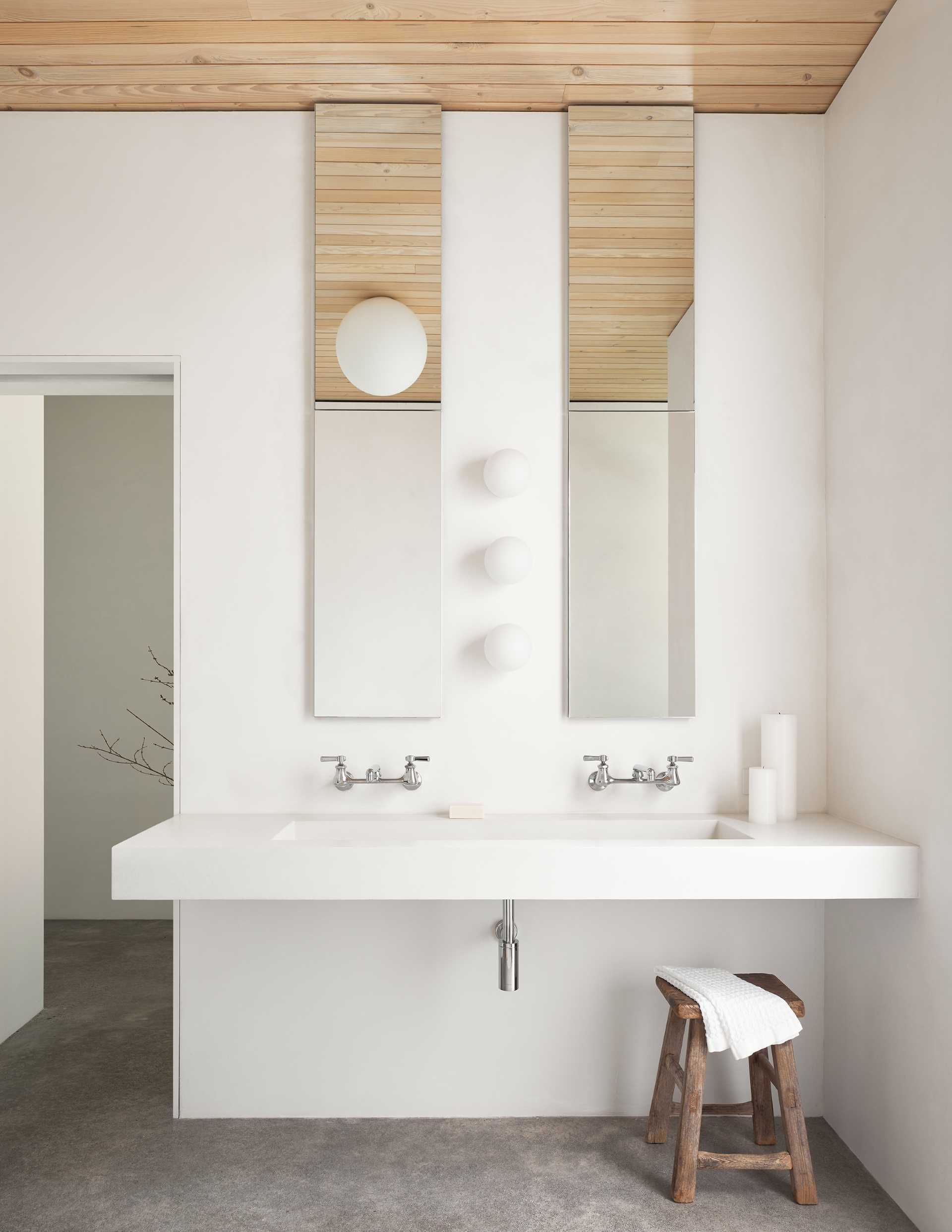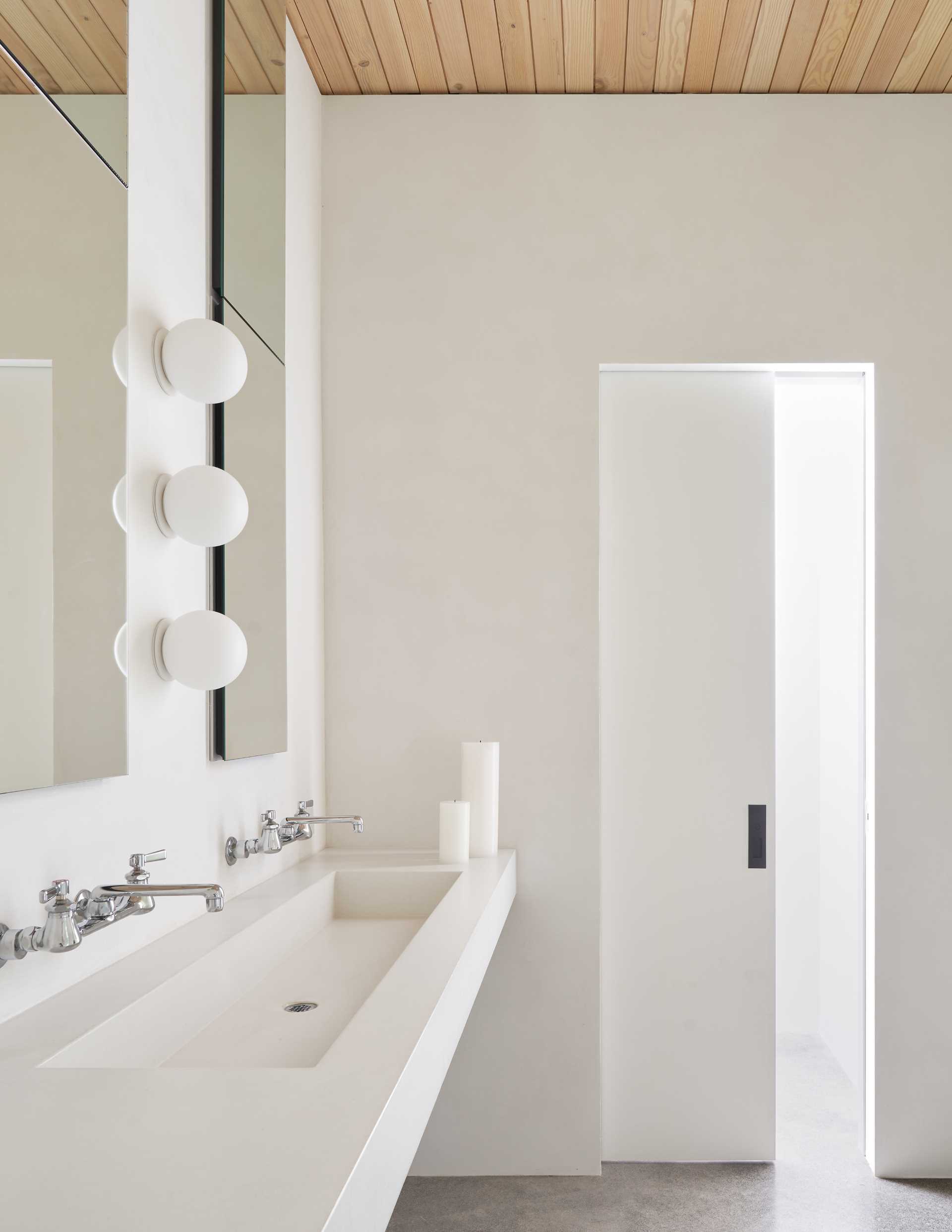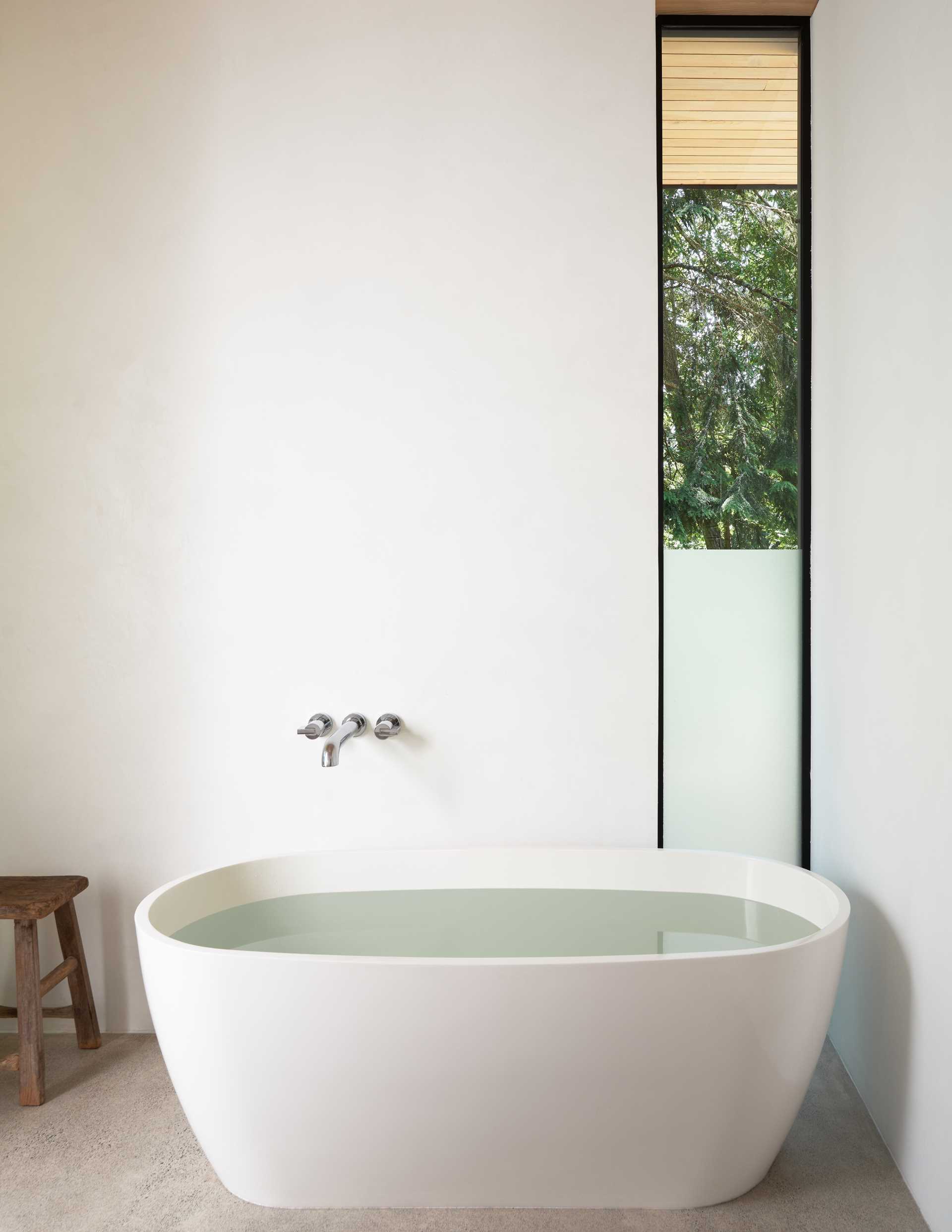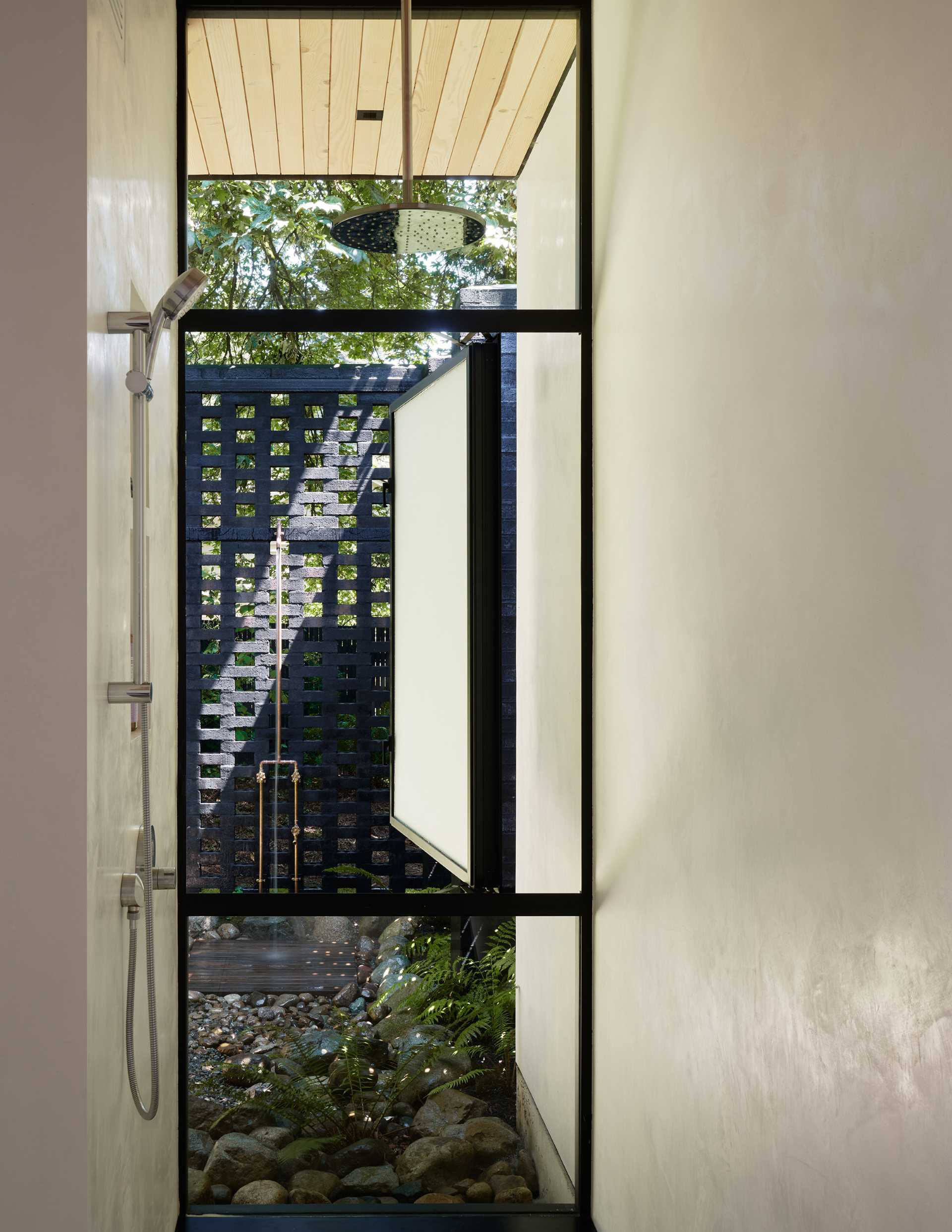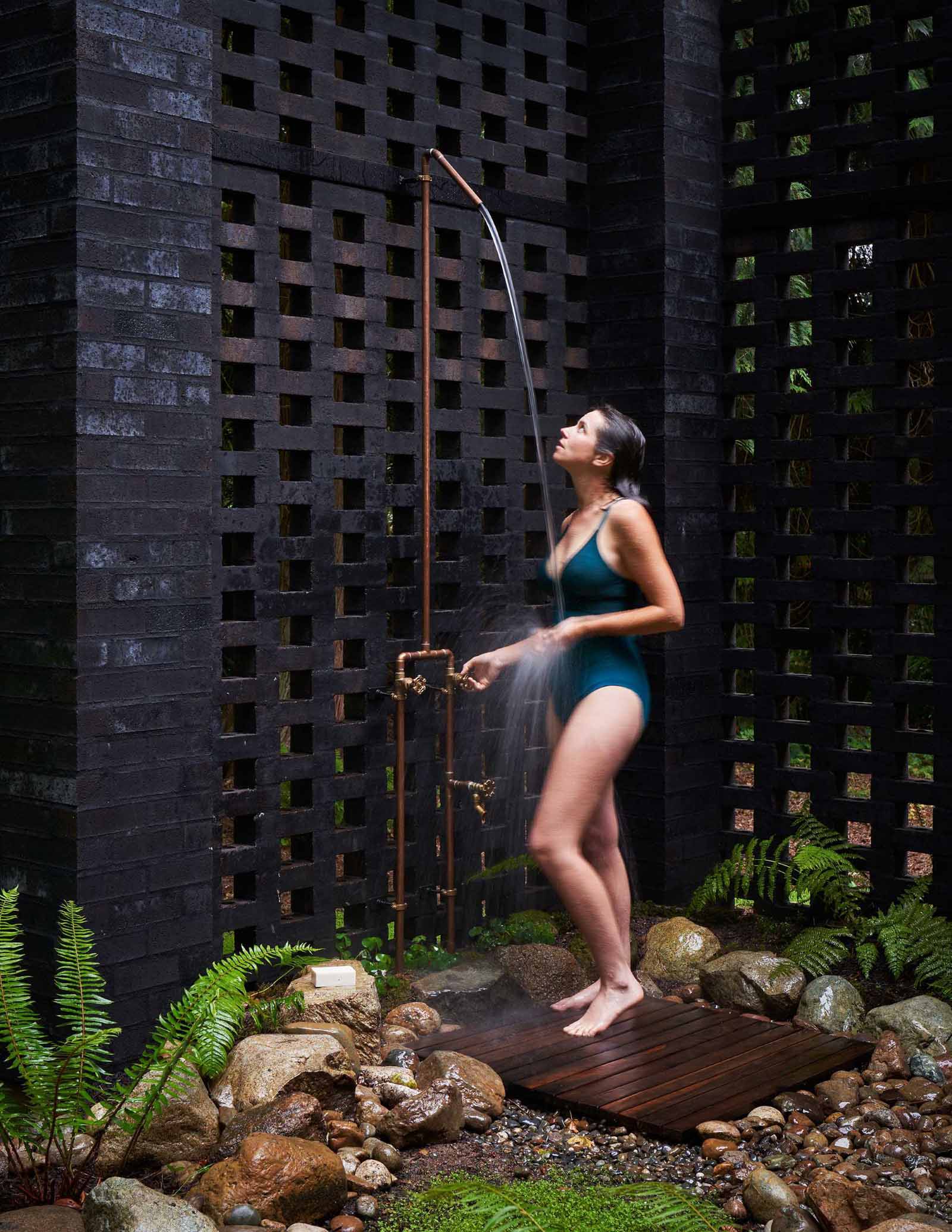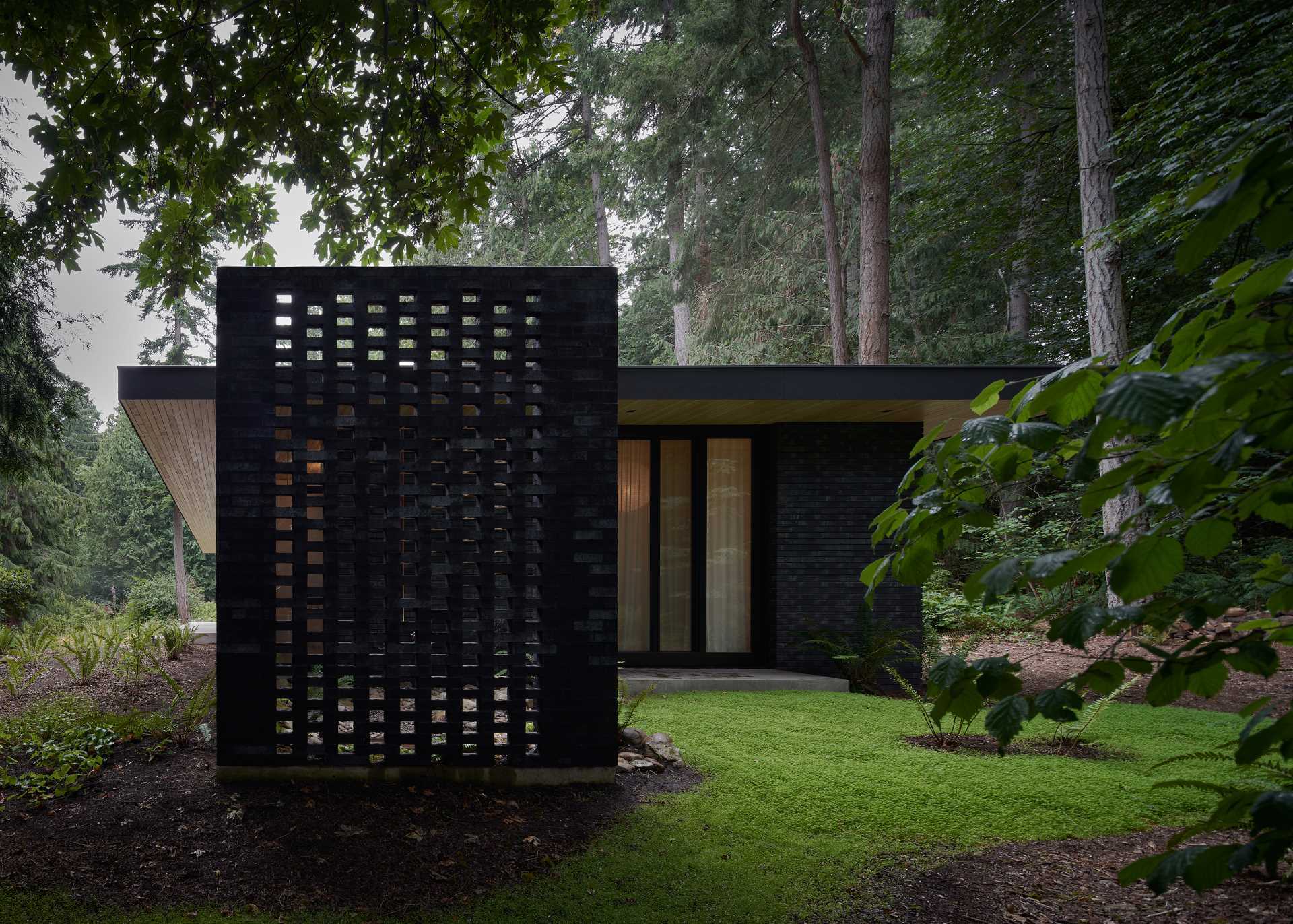 Here's a look at the floor plan.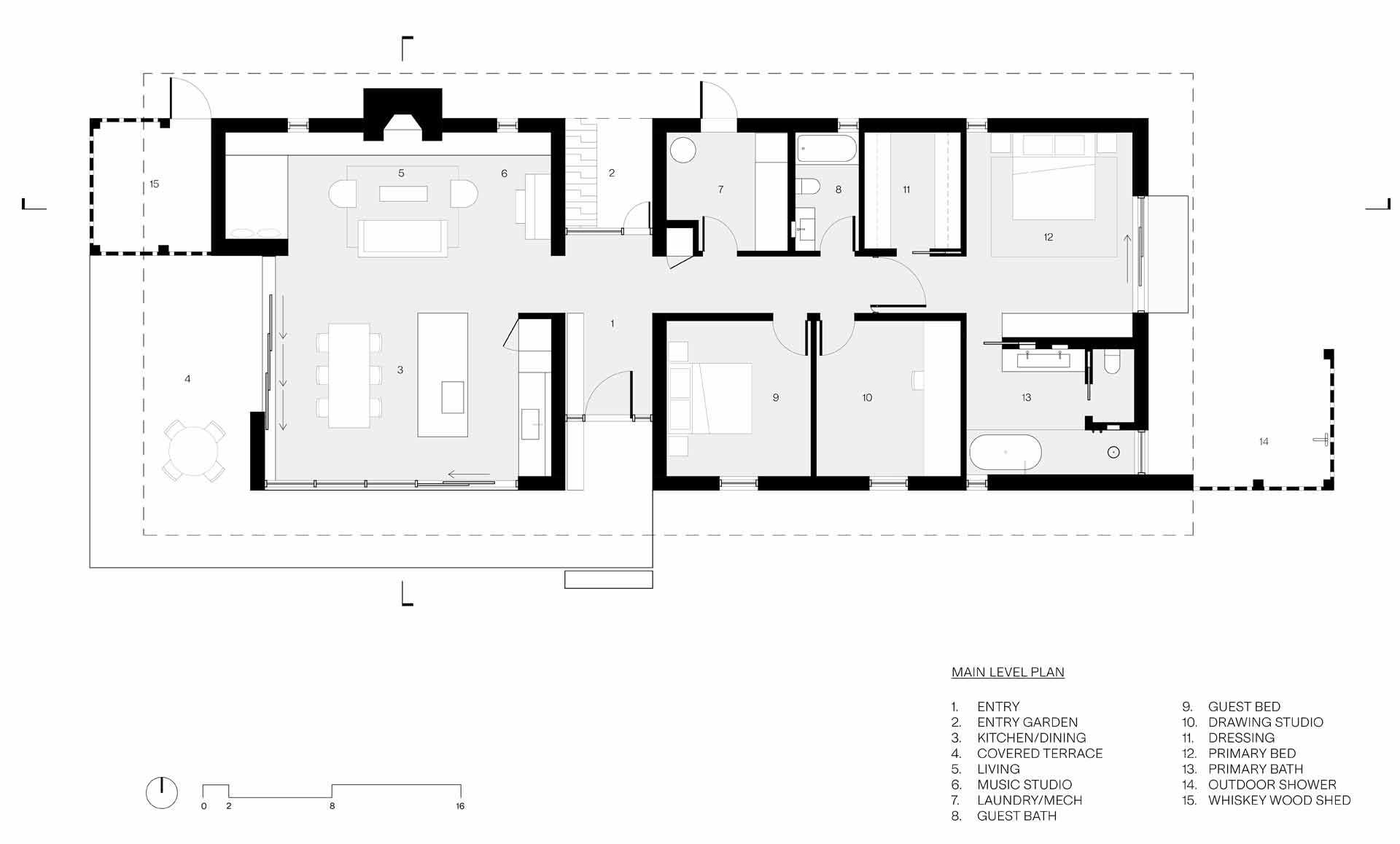 Photography by Kevin Scott | Architect: GO'C | Team: Jon Gentry AIA (Architect), Aimée O'Carroll ARB, Yuchen Qiu | Build Team: Sparrow Woodworks, Jon Gentry AIA / Lydia Ramsey | Structural Engineering: SSF Engineers | Civil Engineering: J Welch Engineering
Source: Contemporist