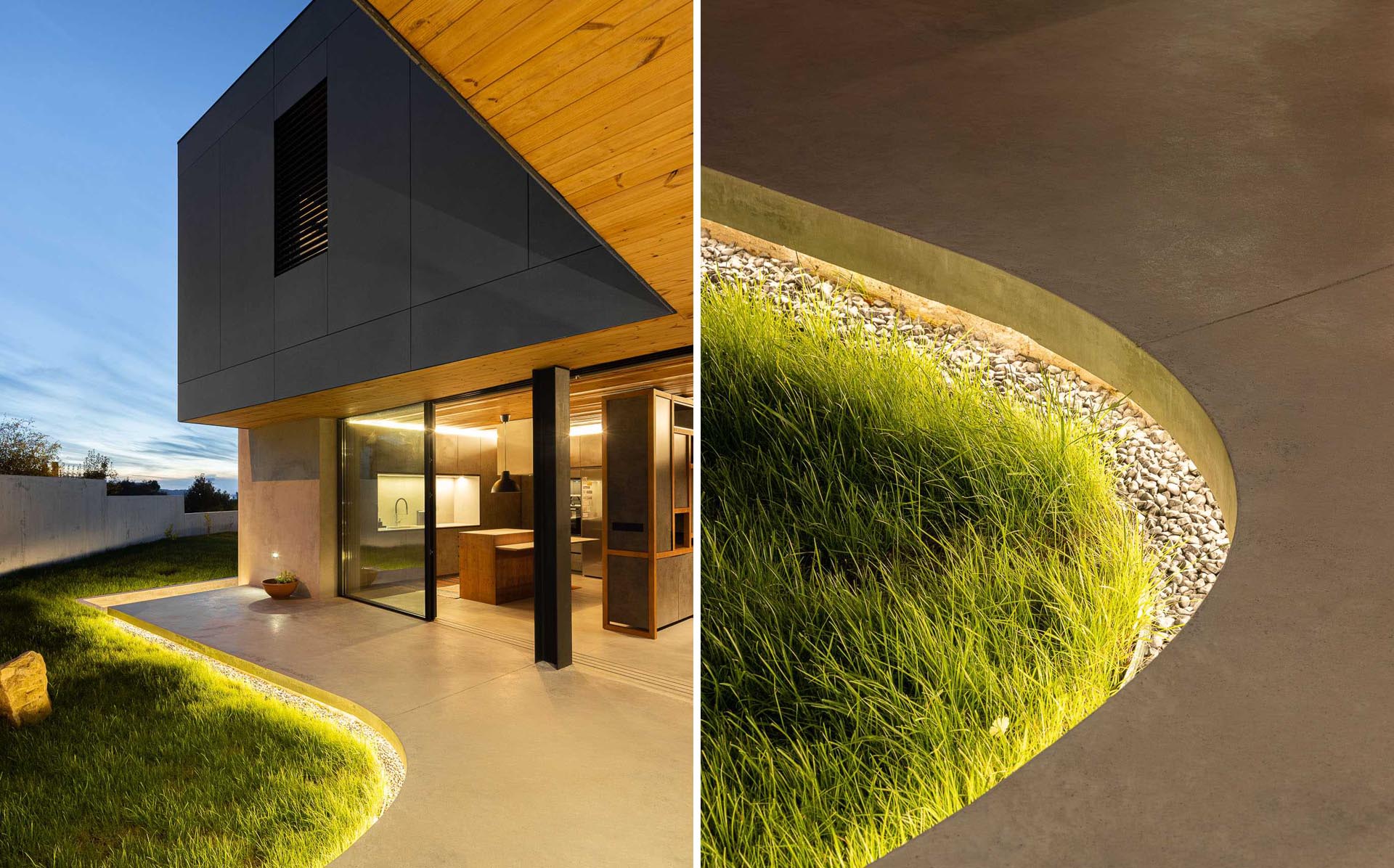 AM-arqstudio has completed a new house in Braga, Portugal, for a couple that wanted to create a social atmosphere, with interior areas interacting with the outdoors.
An interesting design feature of the outdoor space is the concrete patio that wraps around the side of the house and includes hidden LED lighting under the overhang, which creates a nice glow of light at night.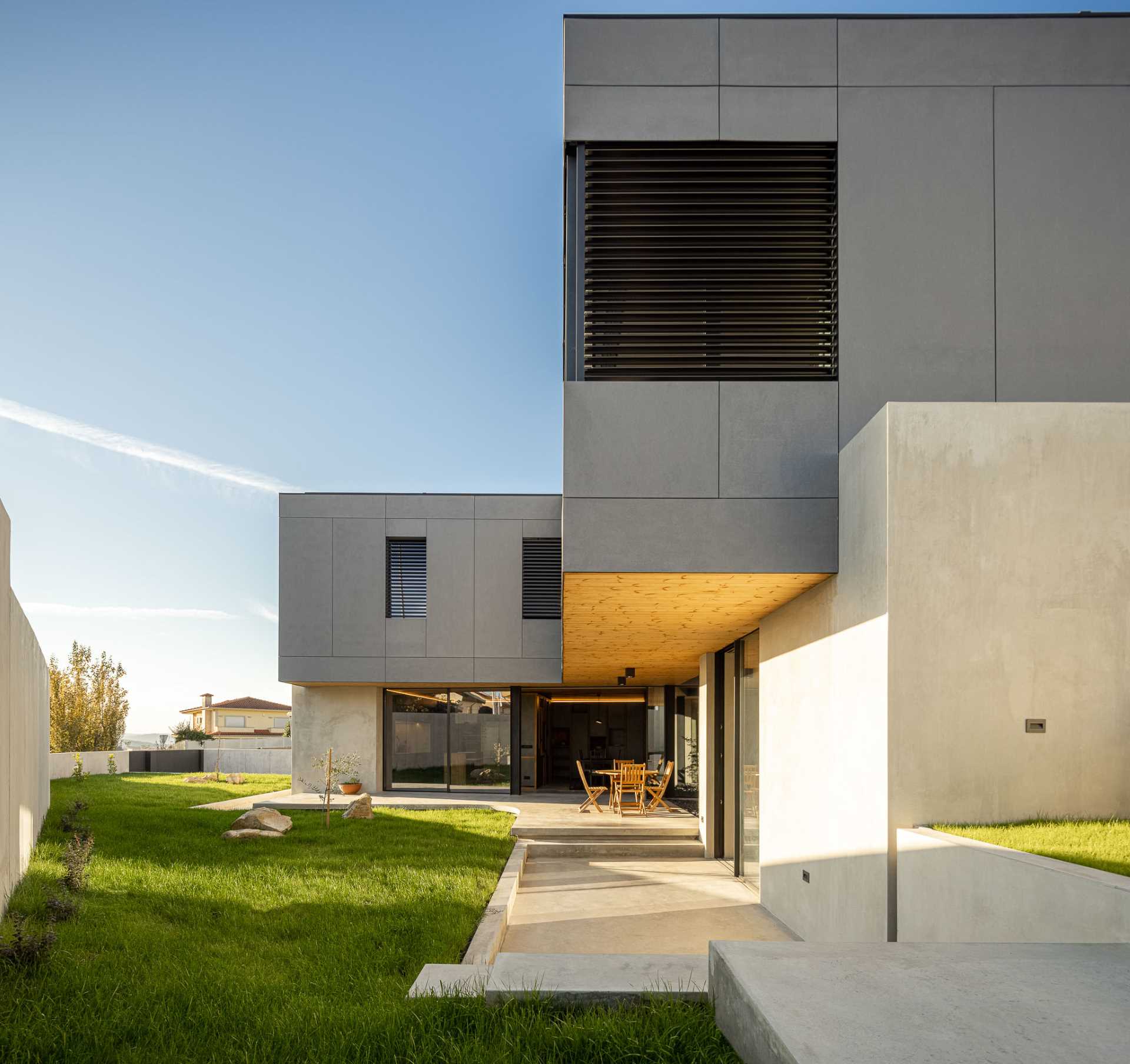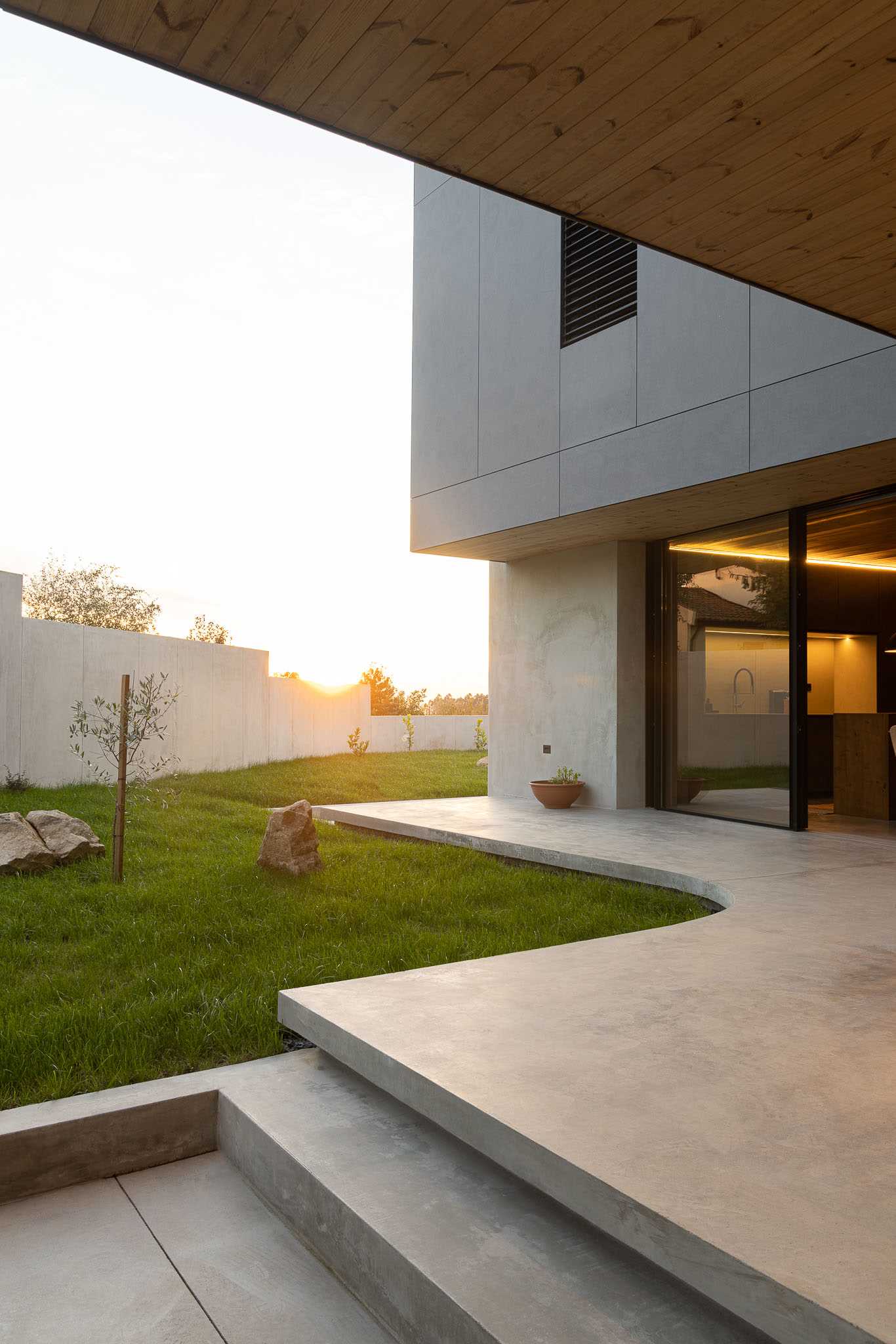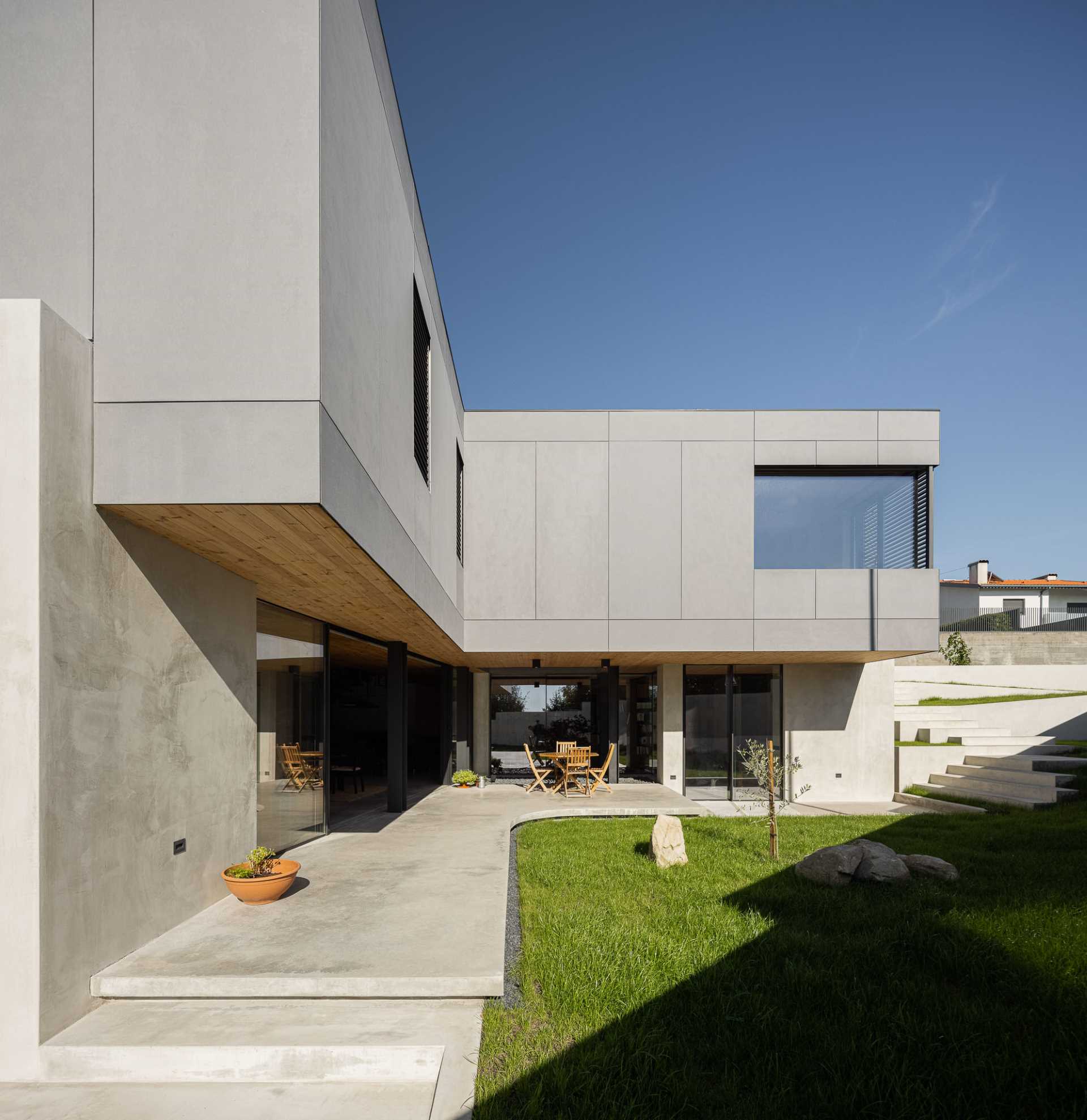 At night, hidden LED lighting can be seen coming from beneath the patio, outlining the curved design.
Not only does the lighting showcase the edges of the patio, but the residual light allows the grass and nearby boulders to glow.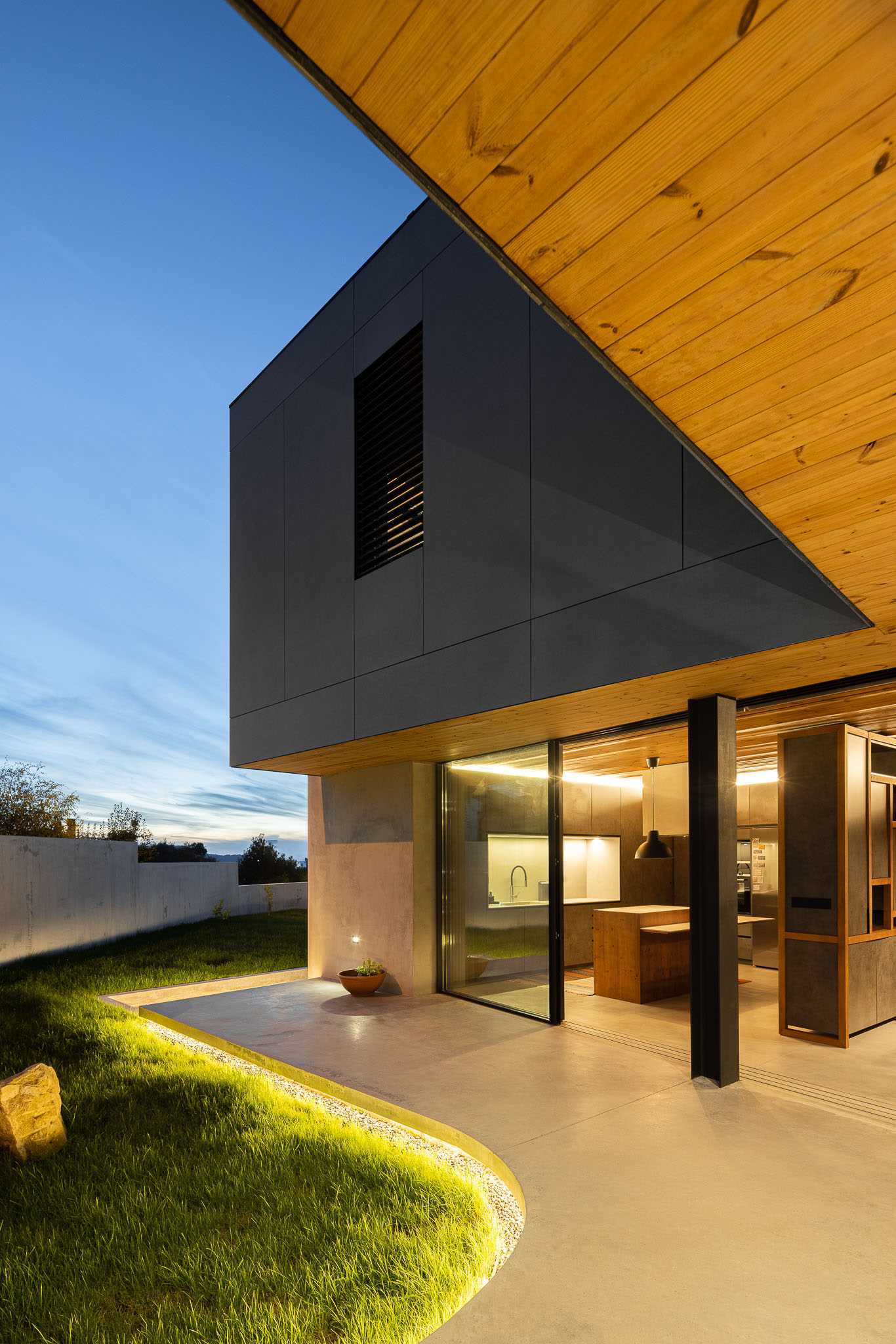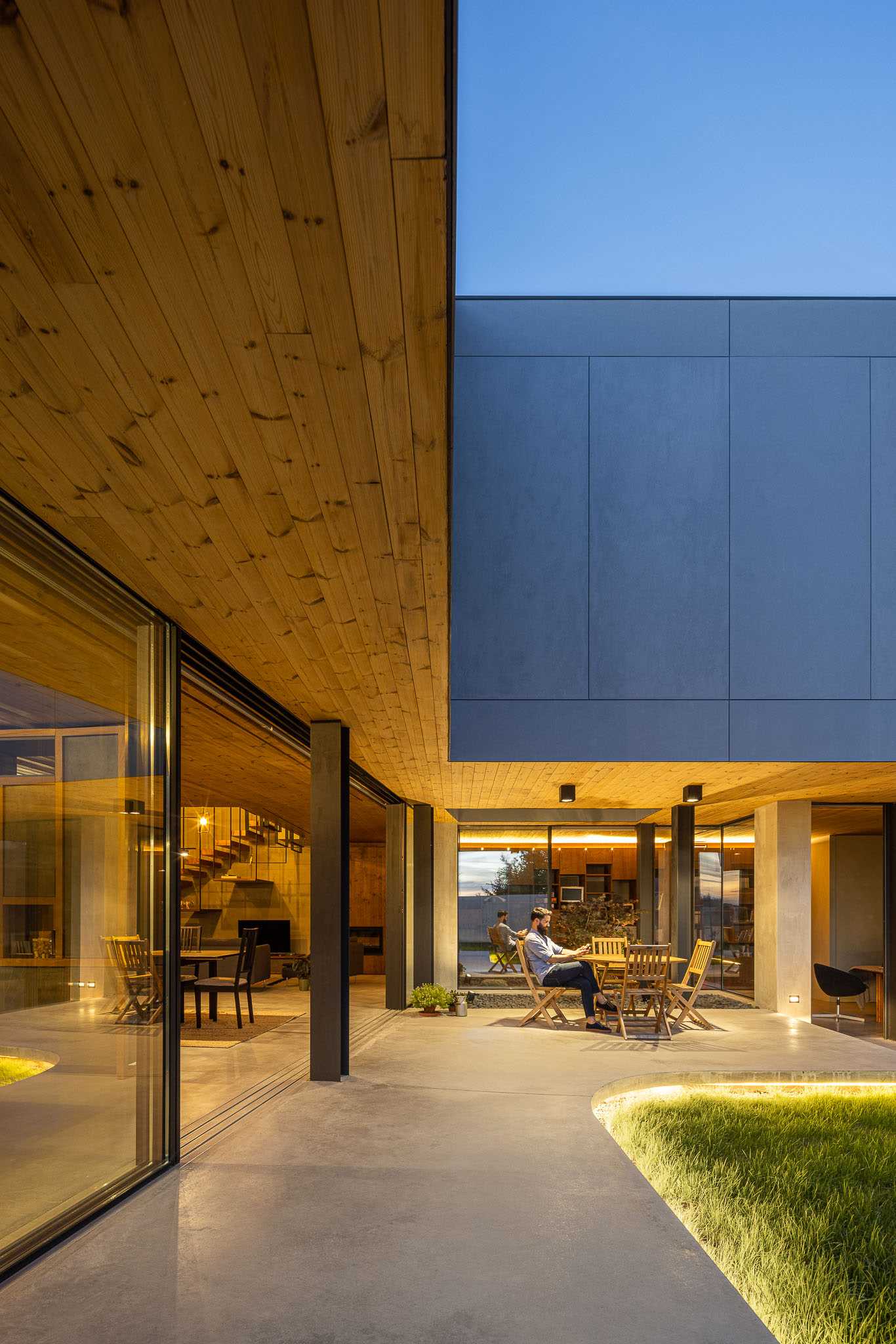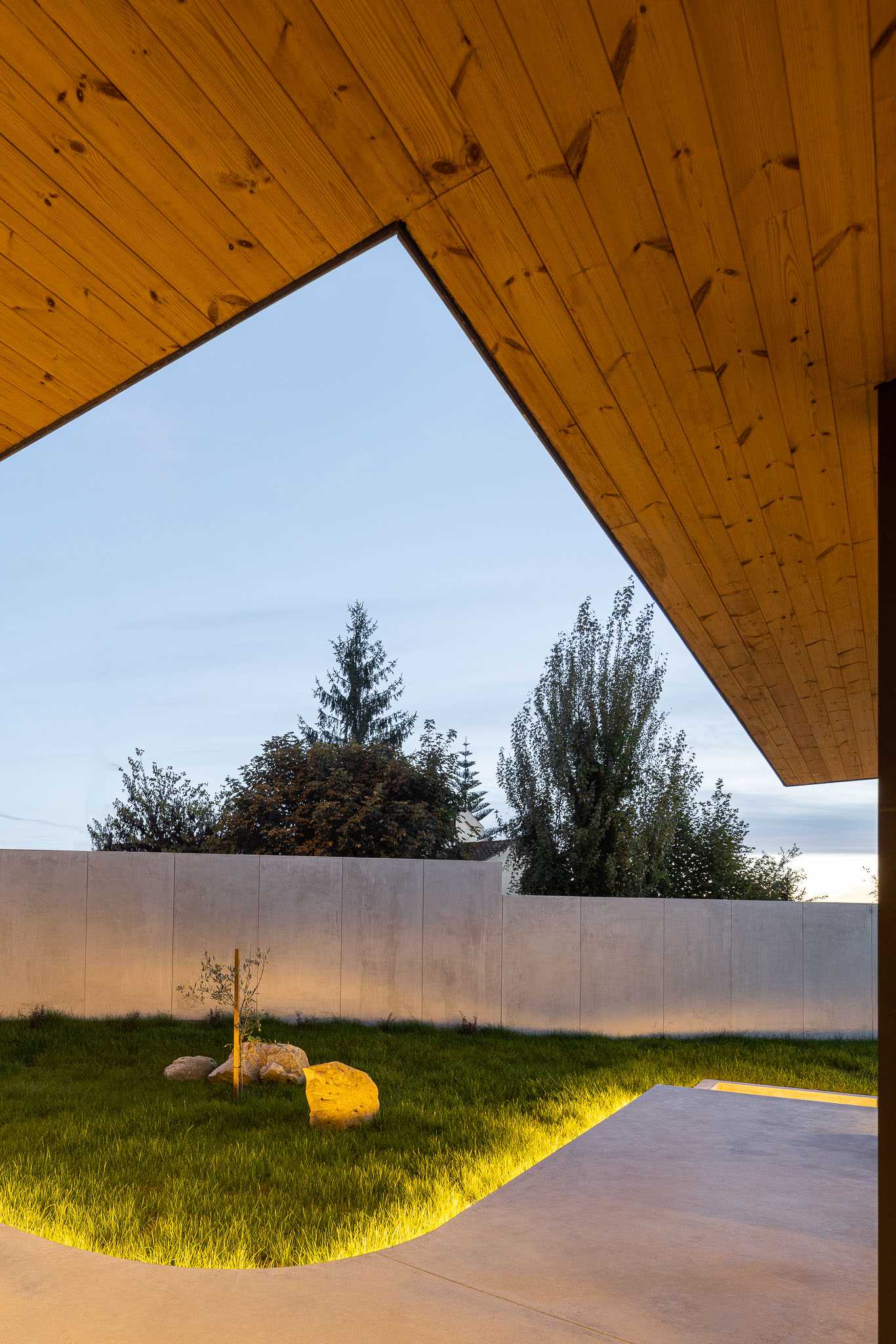 The overhang of the patio design allowed for the installation of the hidden lighting. Stones below the light assist in framing the grassy areas of the yard.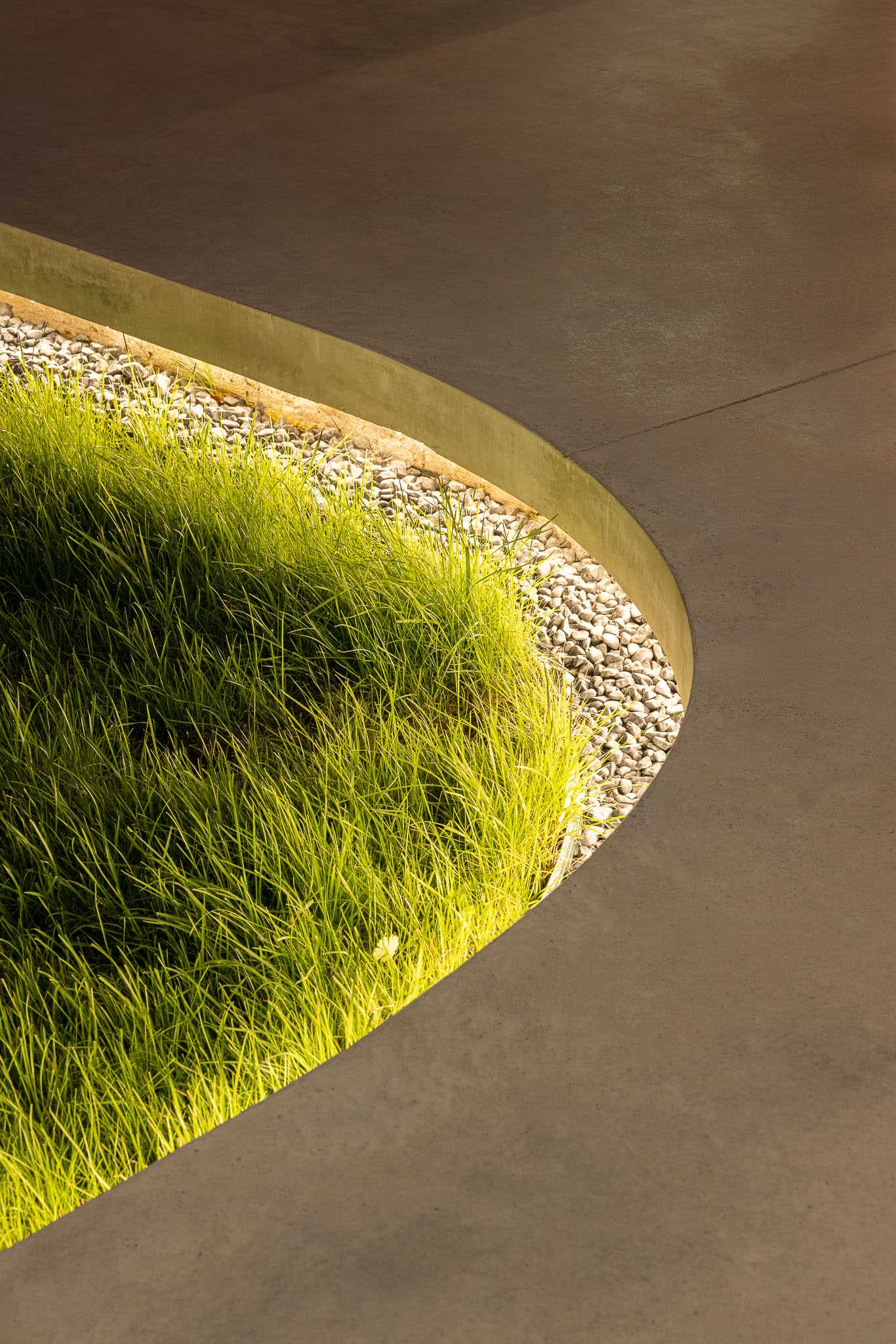 Another design element of the landscaping is the concrete stairs that connect to the patio. The stairs, which travel up the sloped yard, help to integrate the retaining walls and grass levels.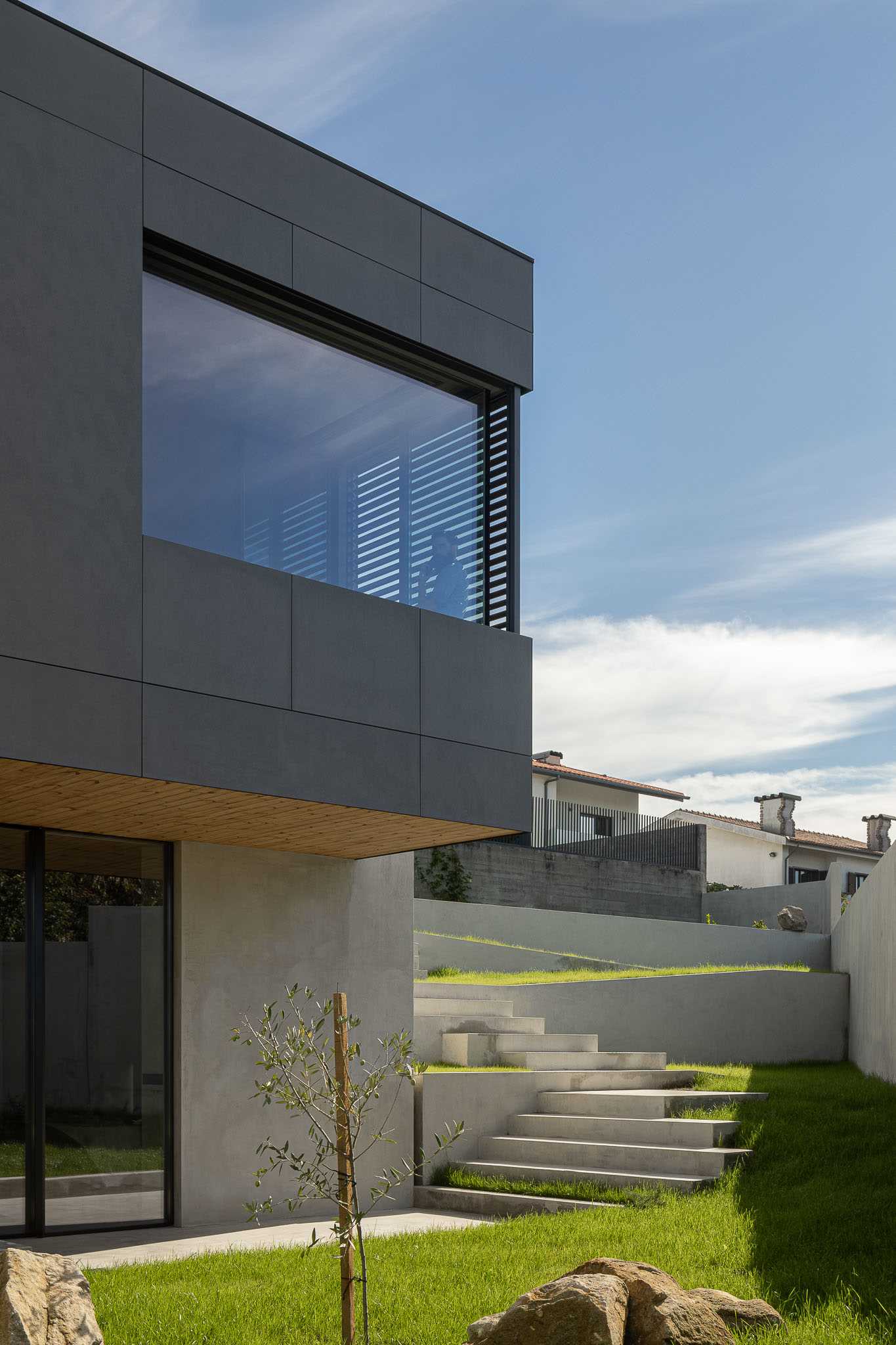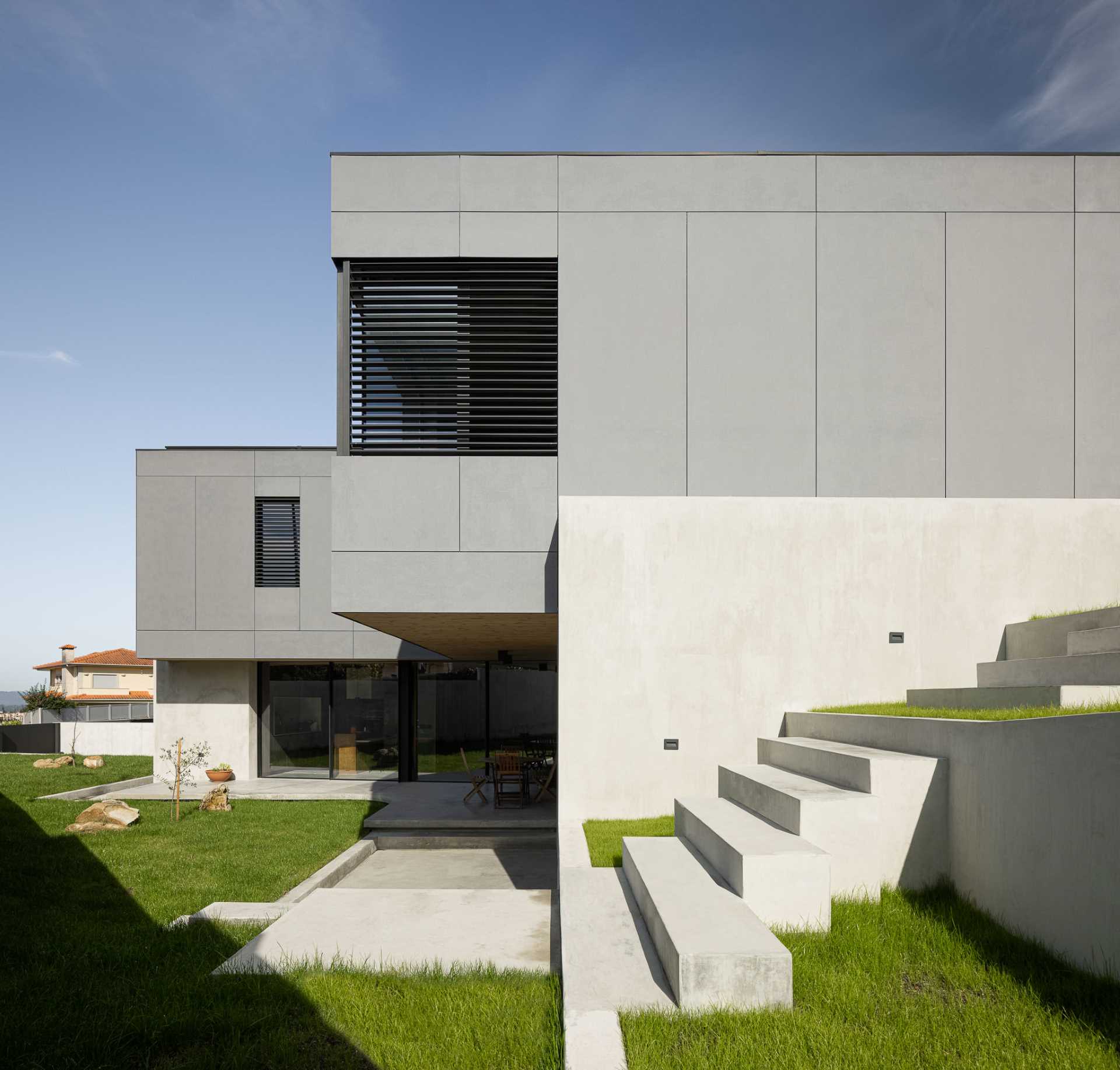 Let's take a look around the rest of the house…
The Exterior Has A Mix of Concrete, Glass, And Wood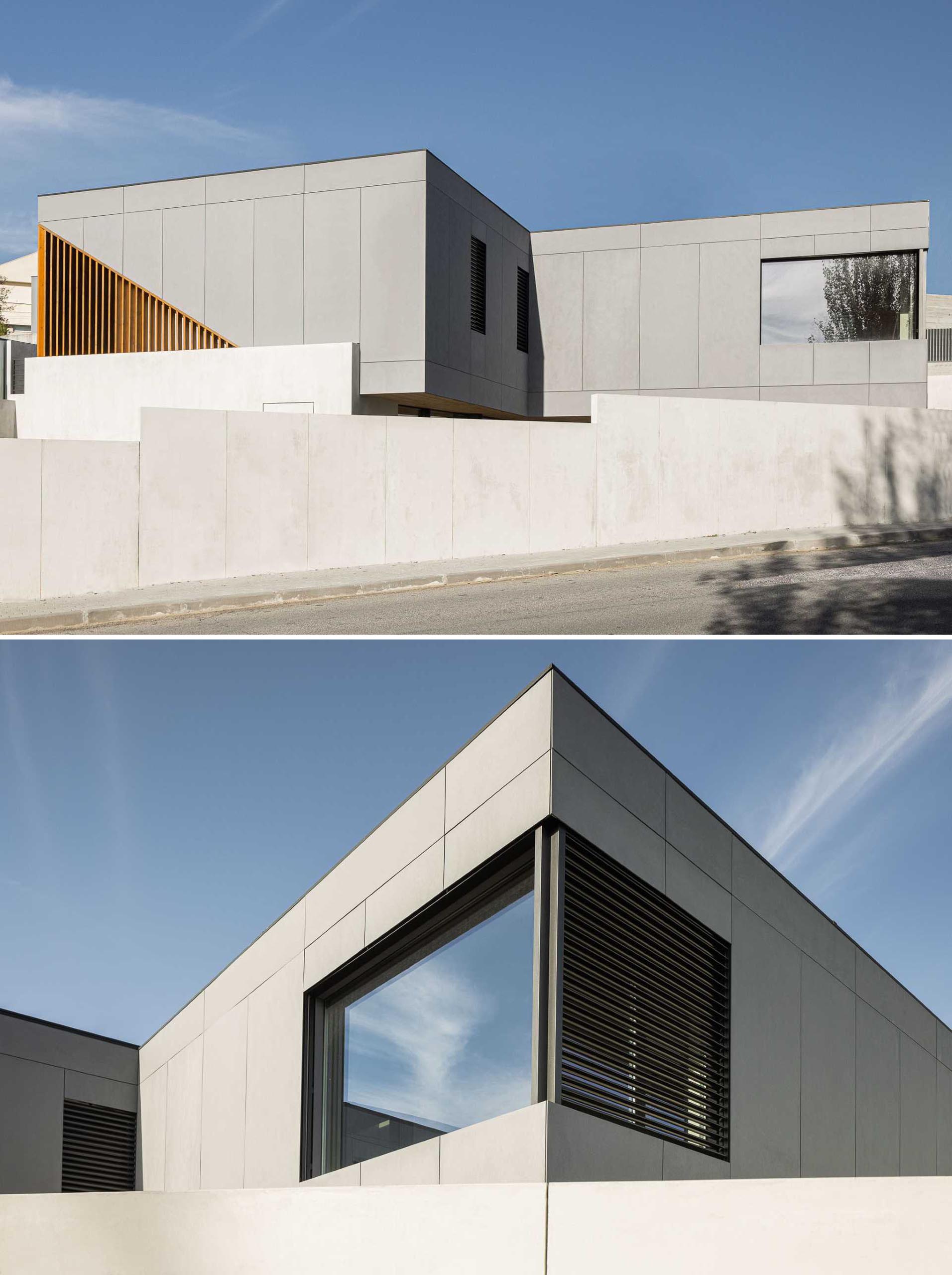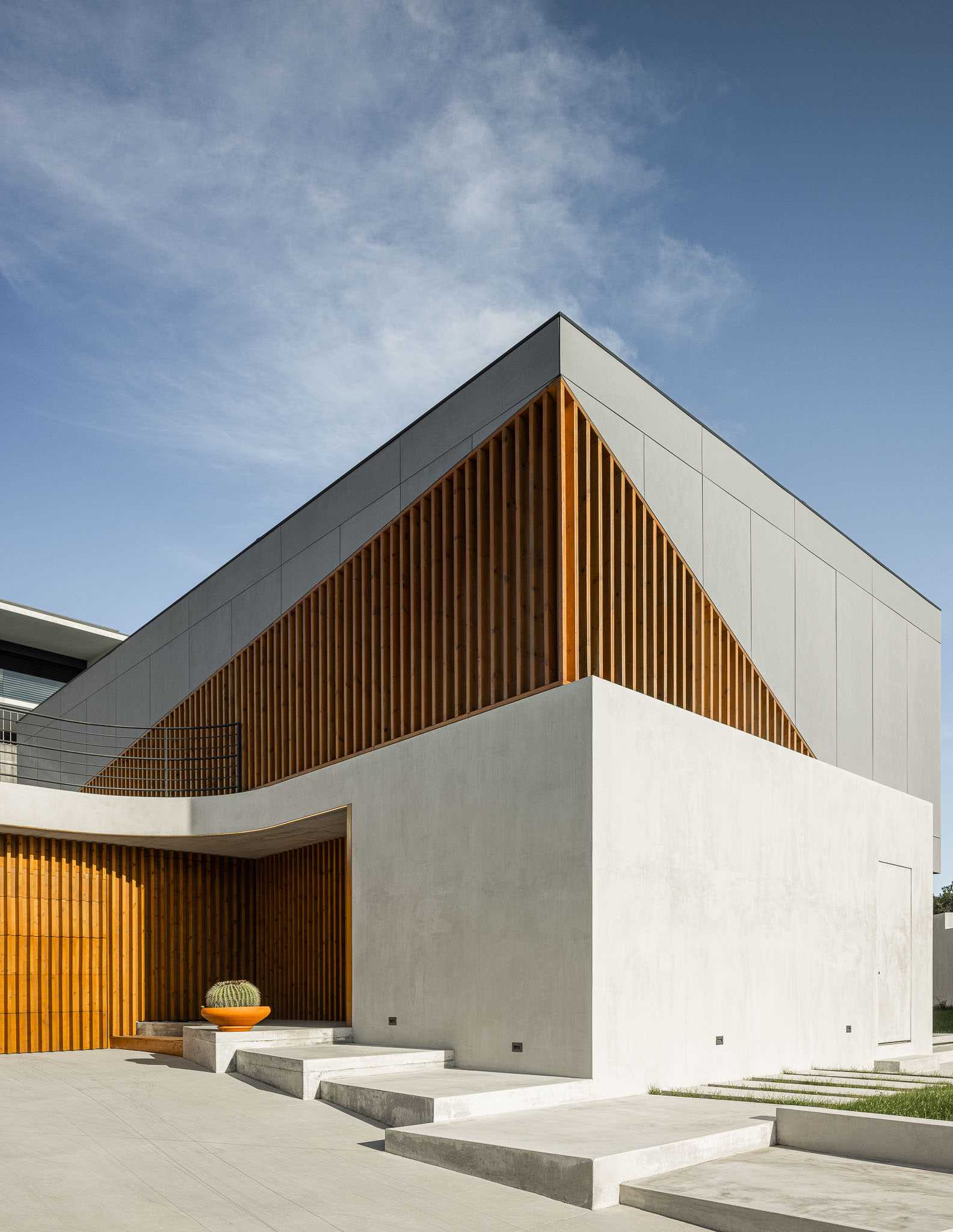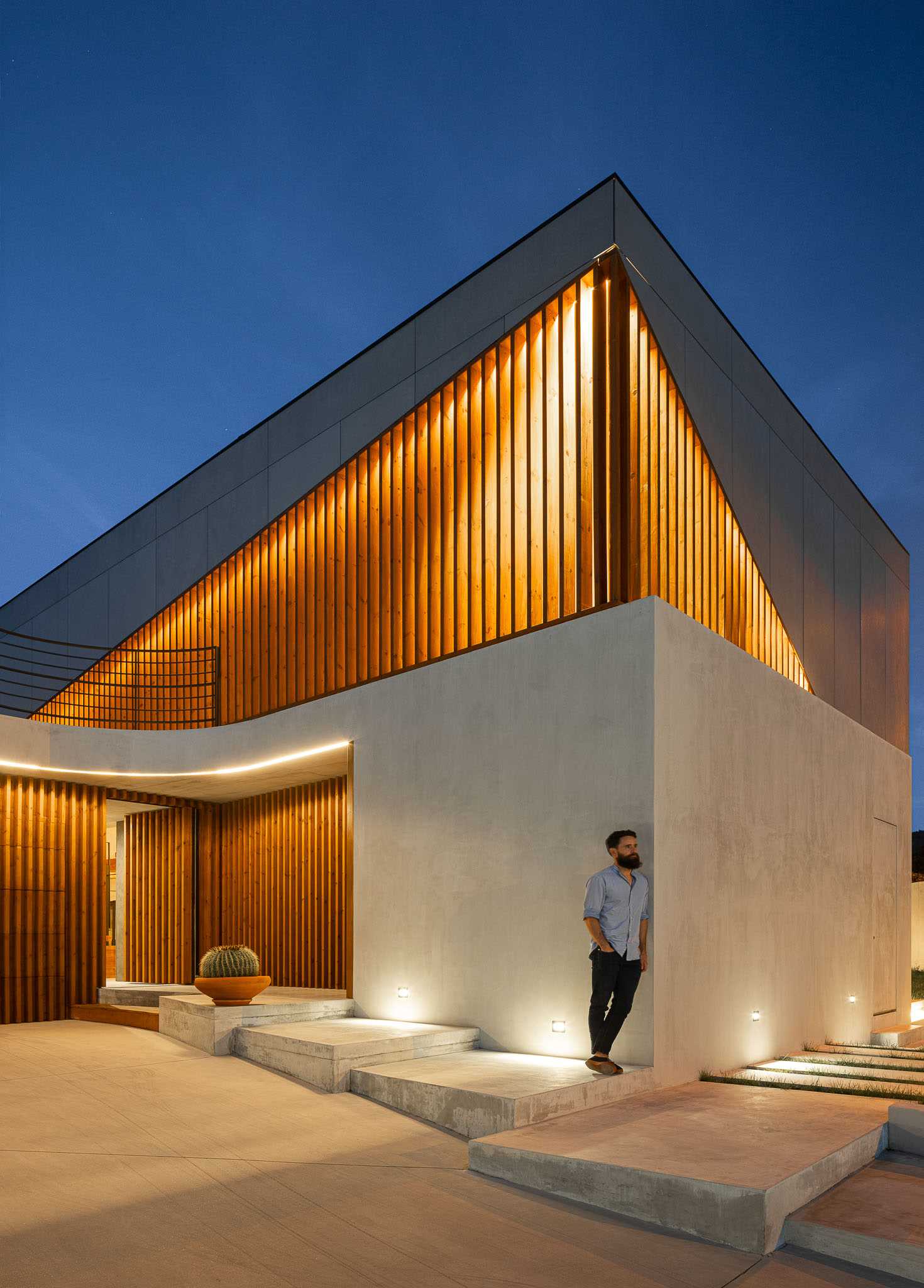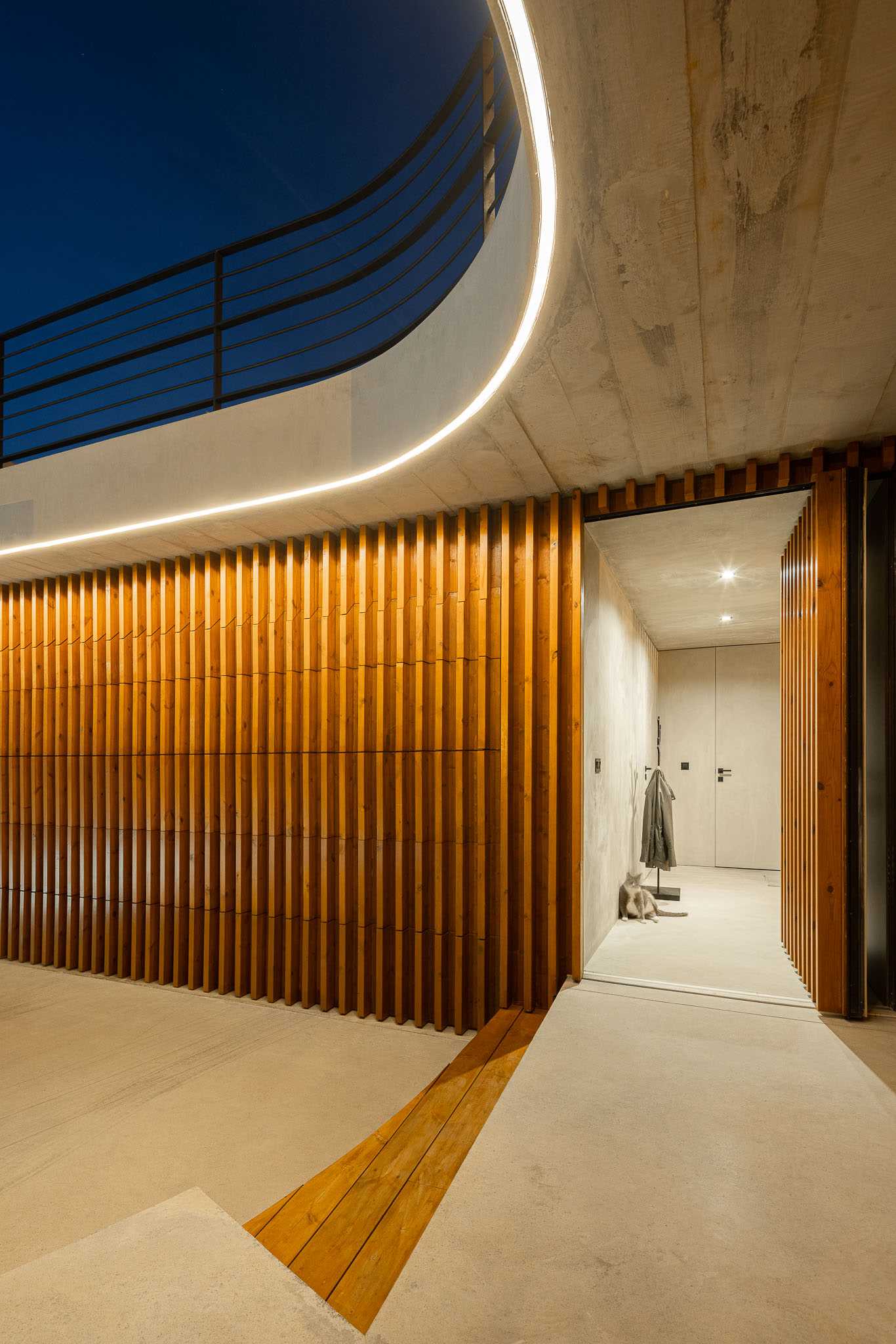 The Entryway Includes A Sculptural Wood Slat Screen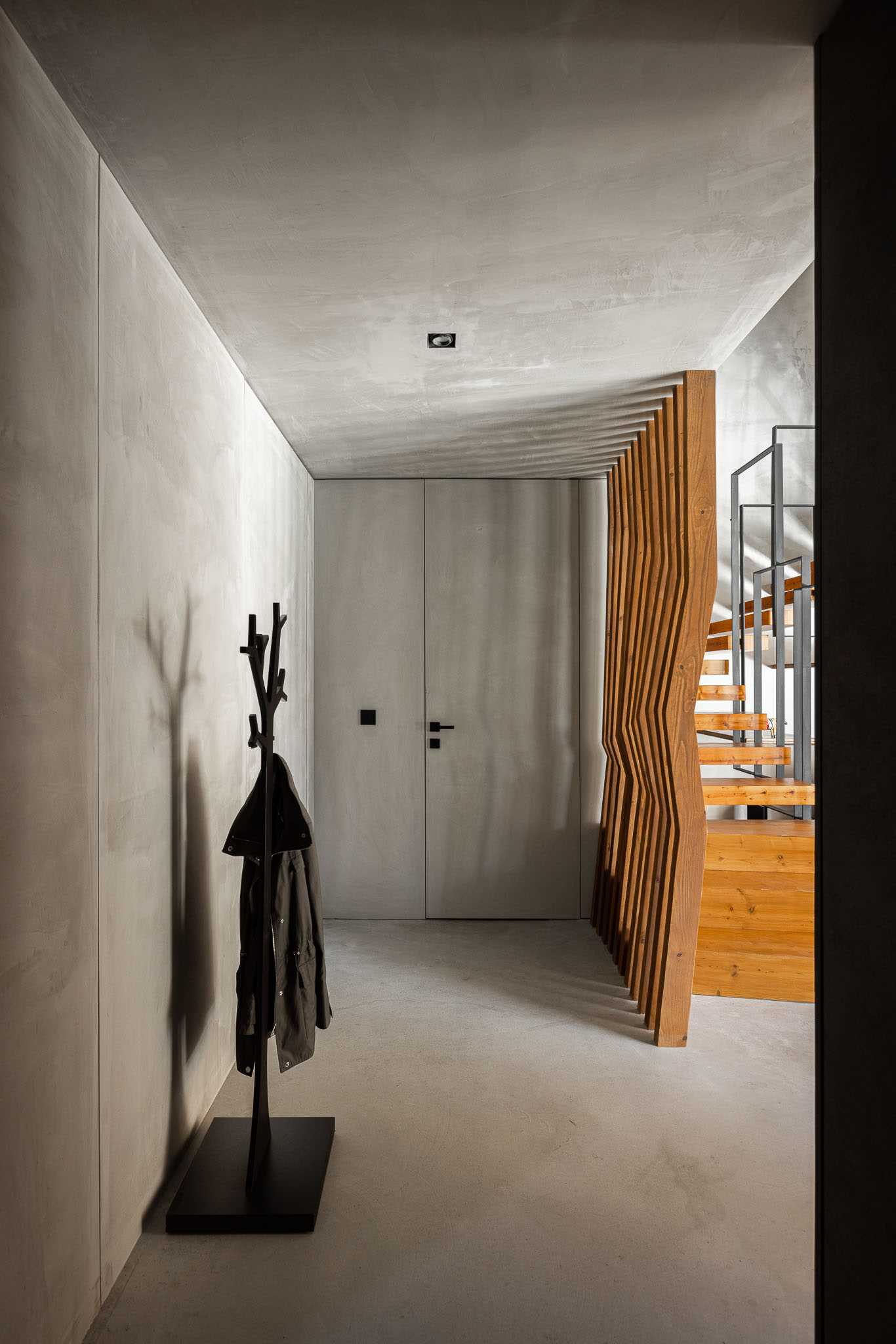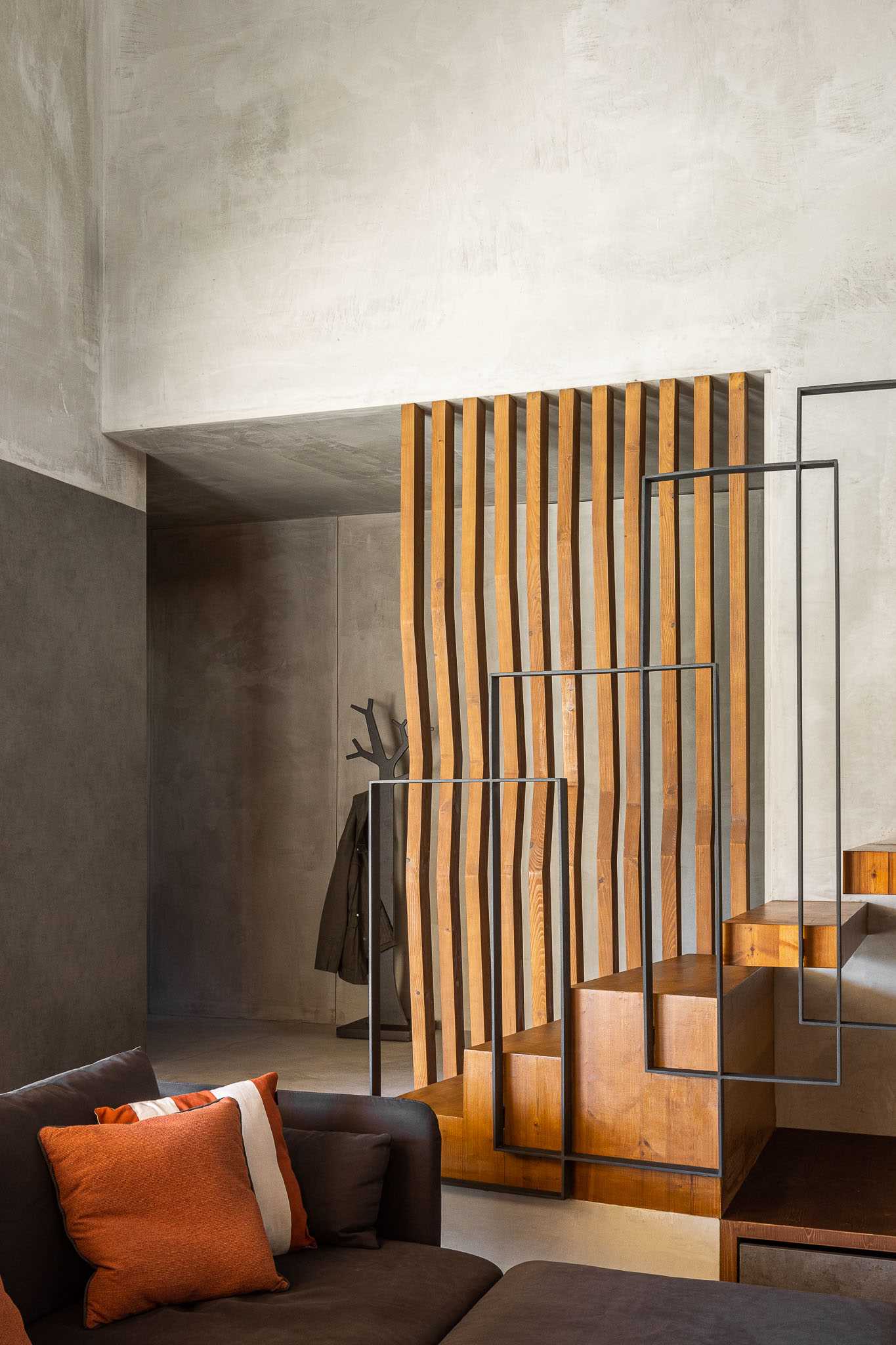 The Living Room Includes A Double-Height Ceiling And A View Of The Stairs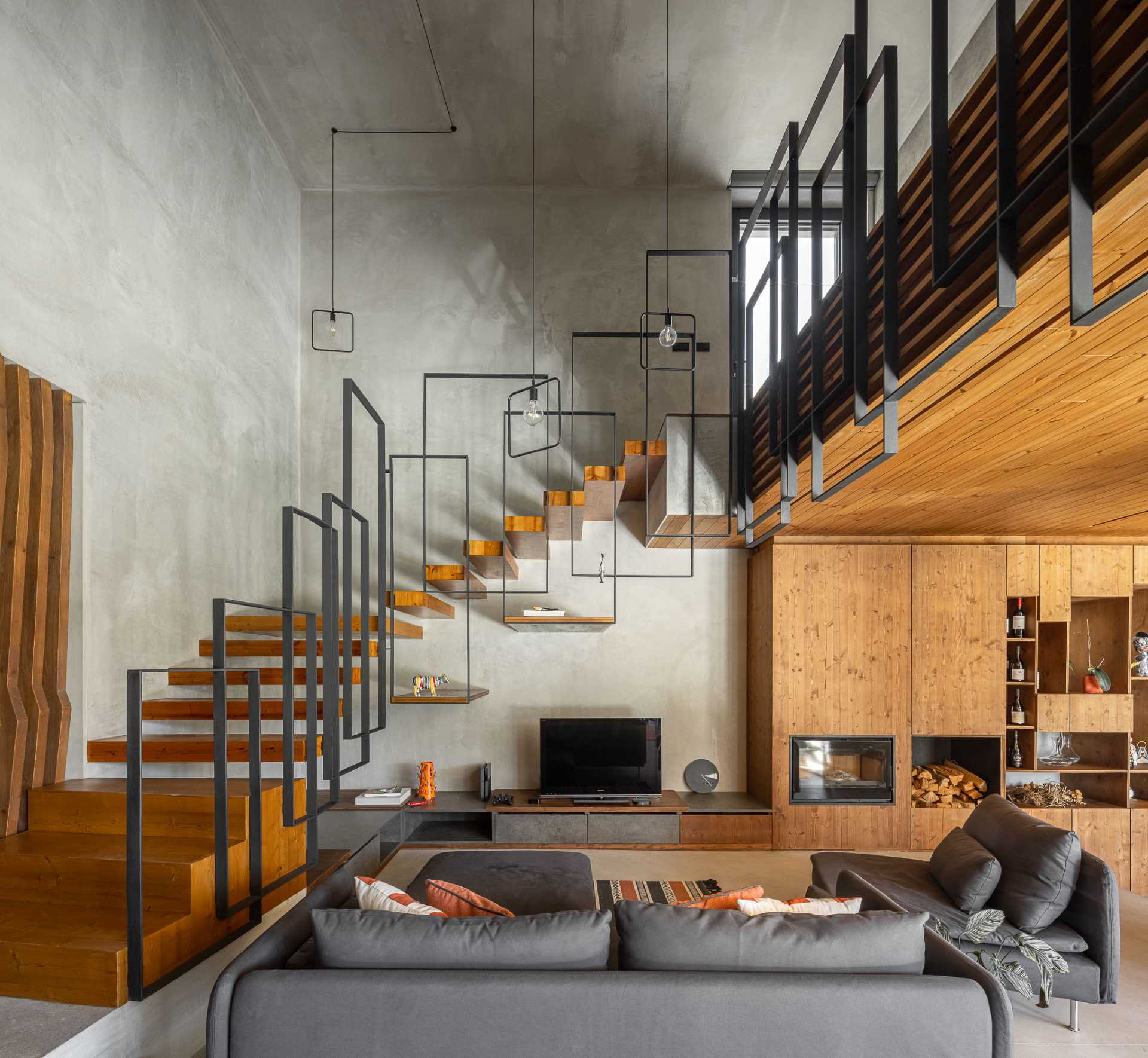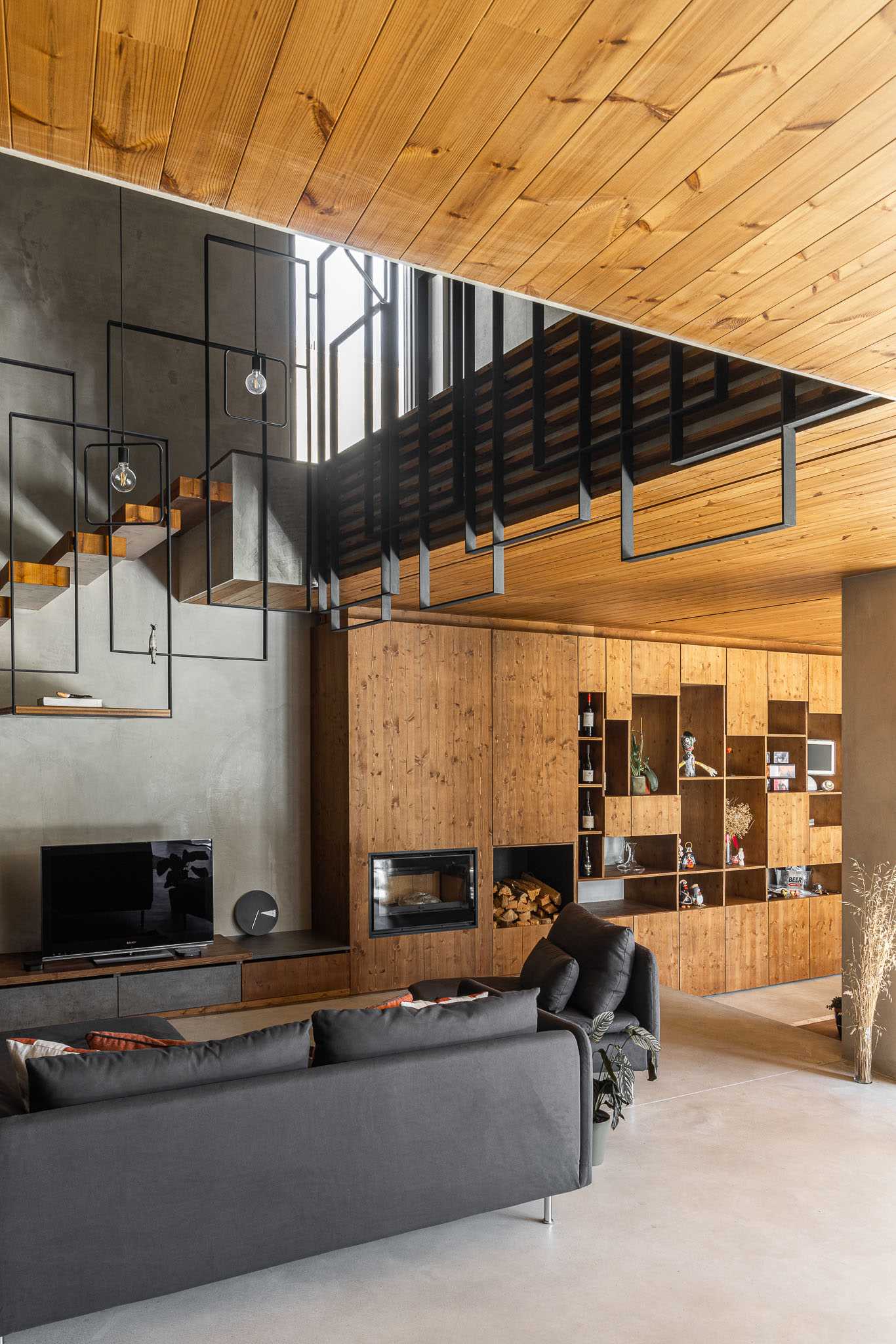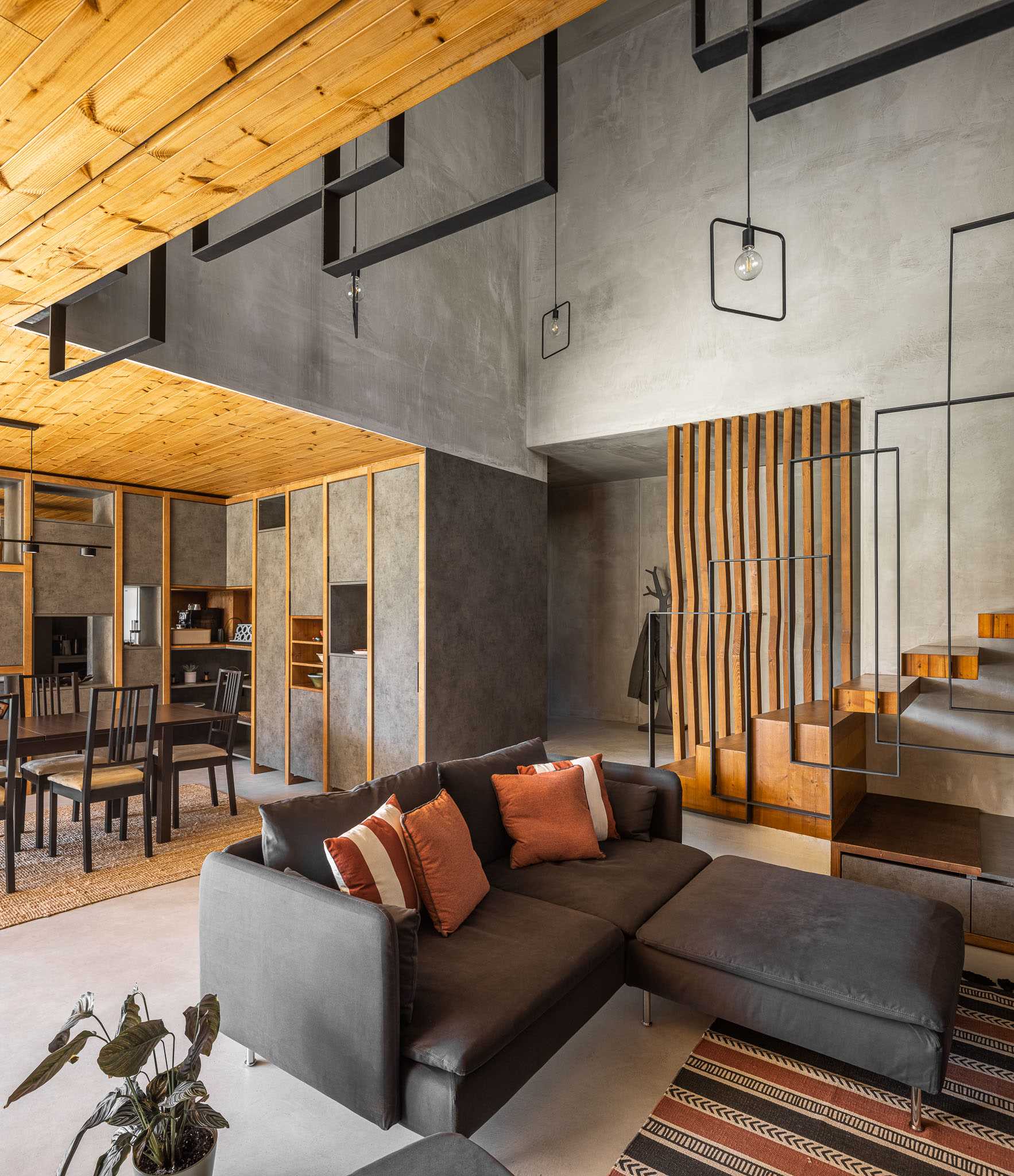 The Dining Room Is Open To The Patio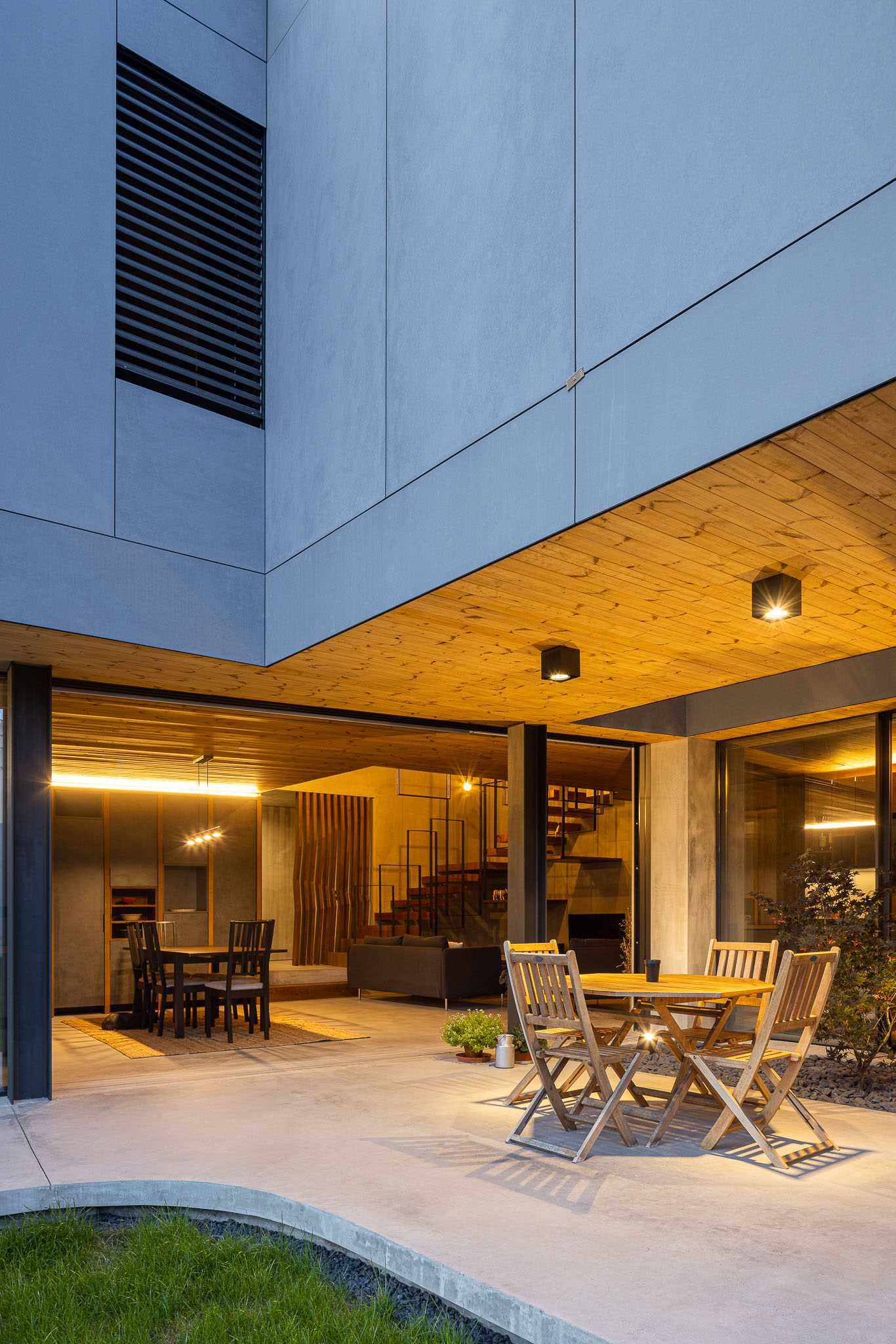 The Hallway Has A Window Bench And A Wood Bookshelf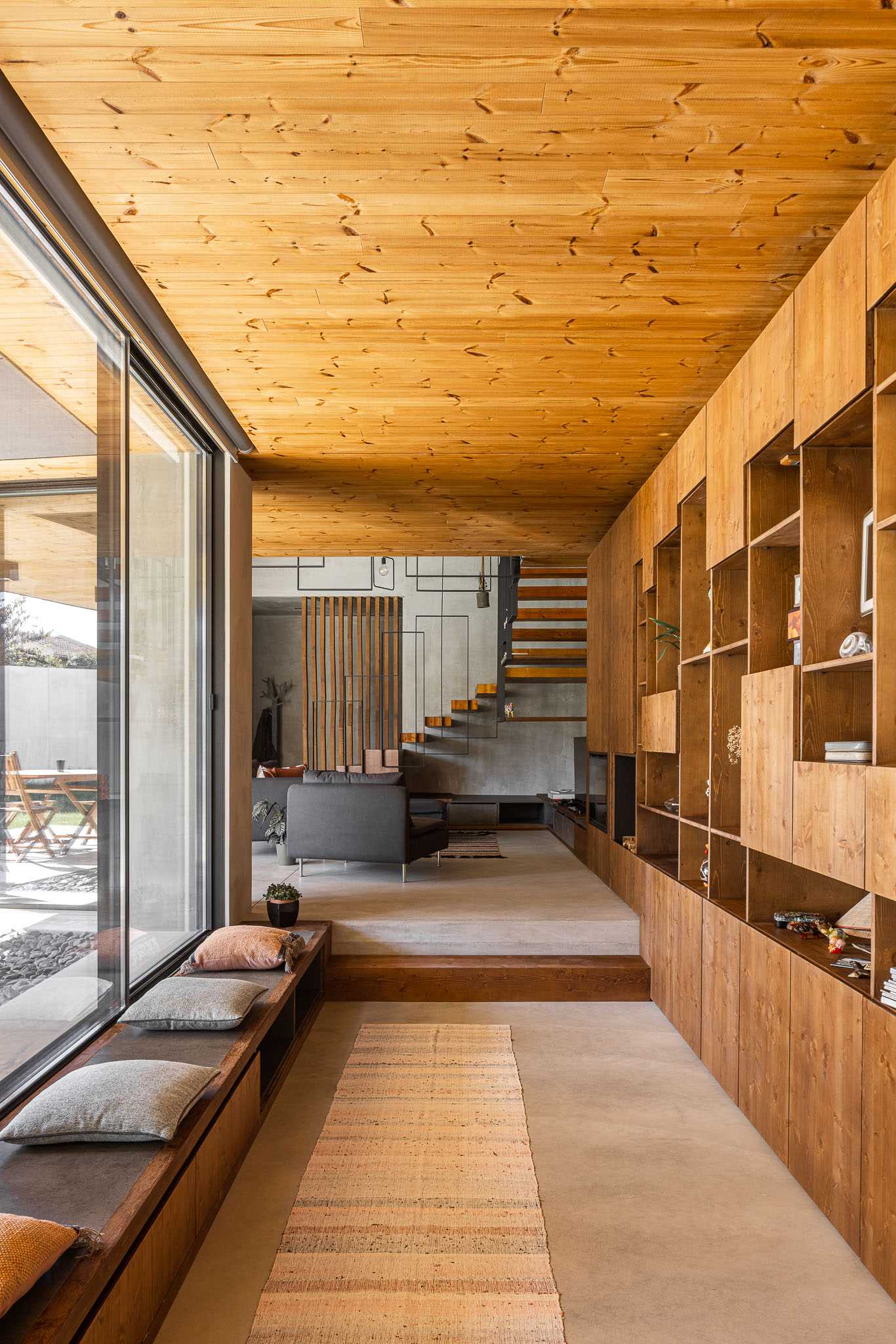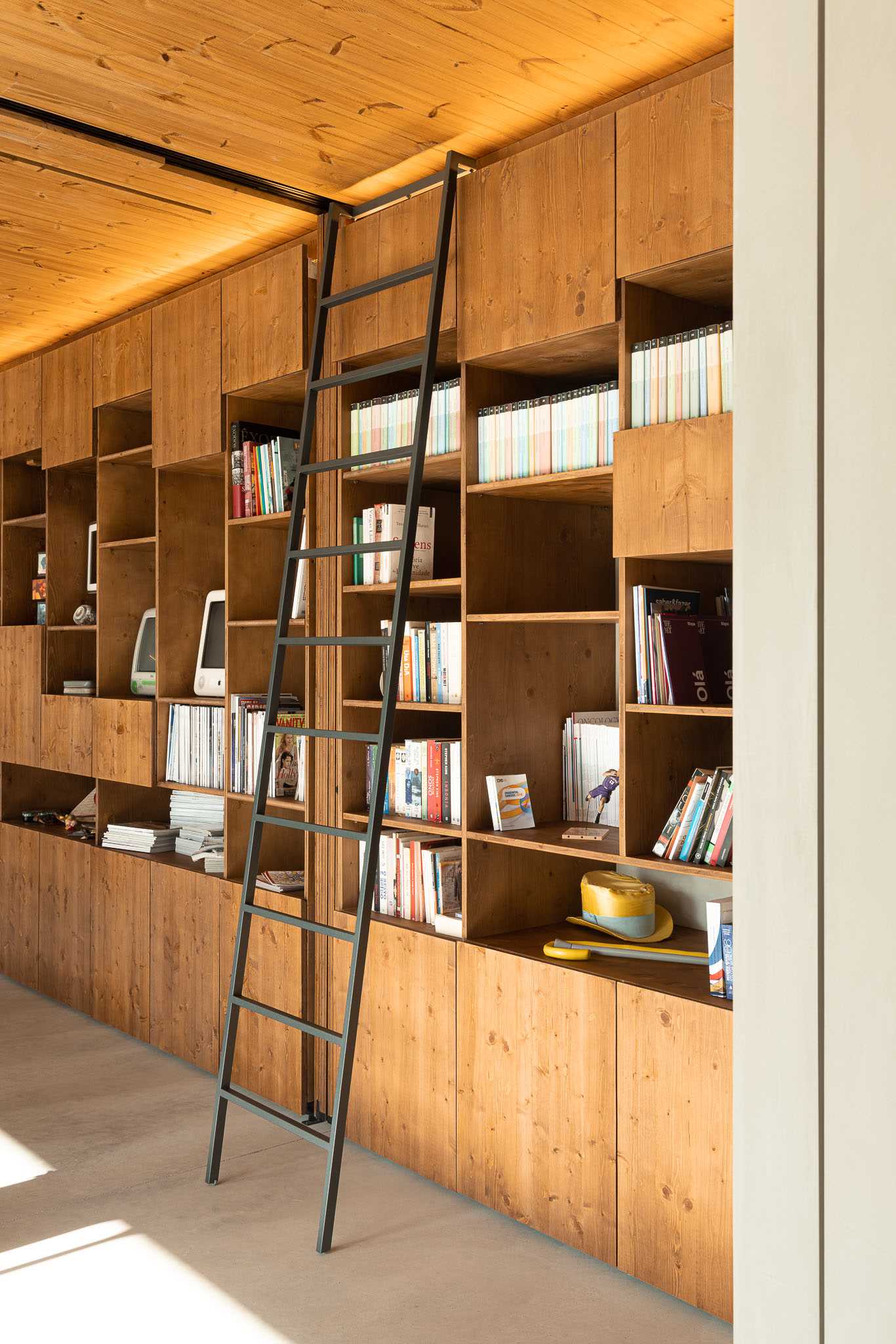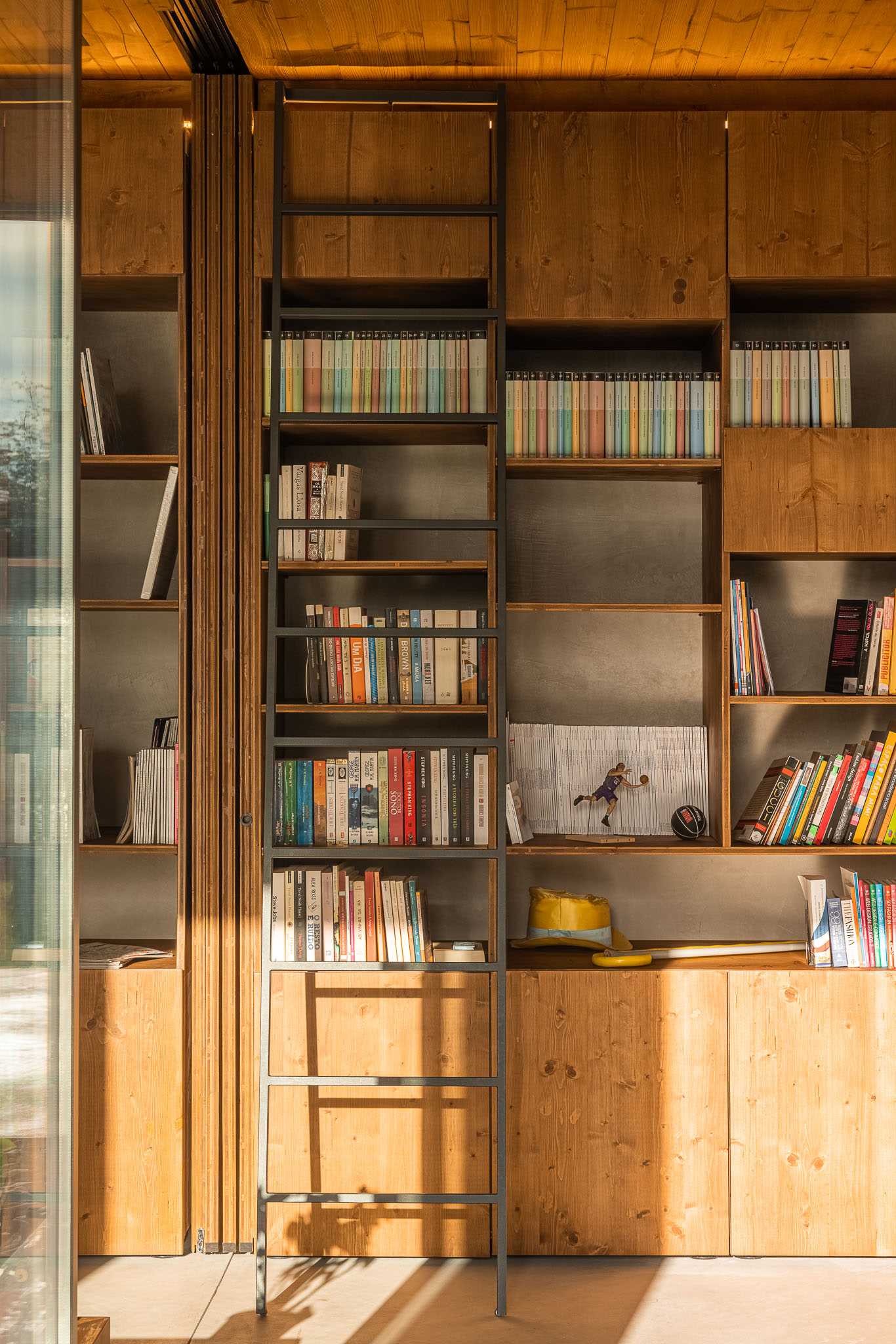 The Kitchen, With Its Wood Ceiling, Also Includes Hidden Lighting At The Top Of The Cabinets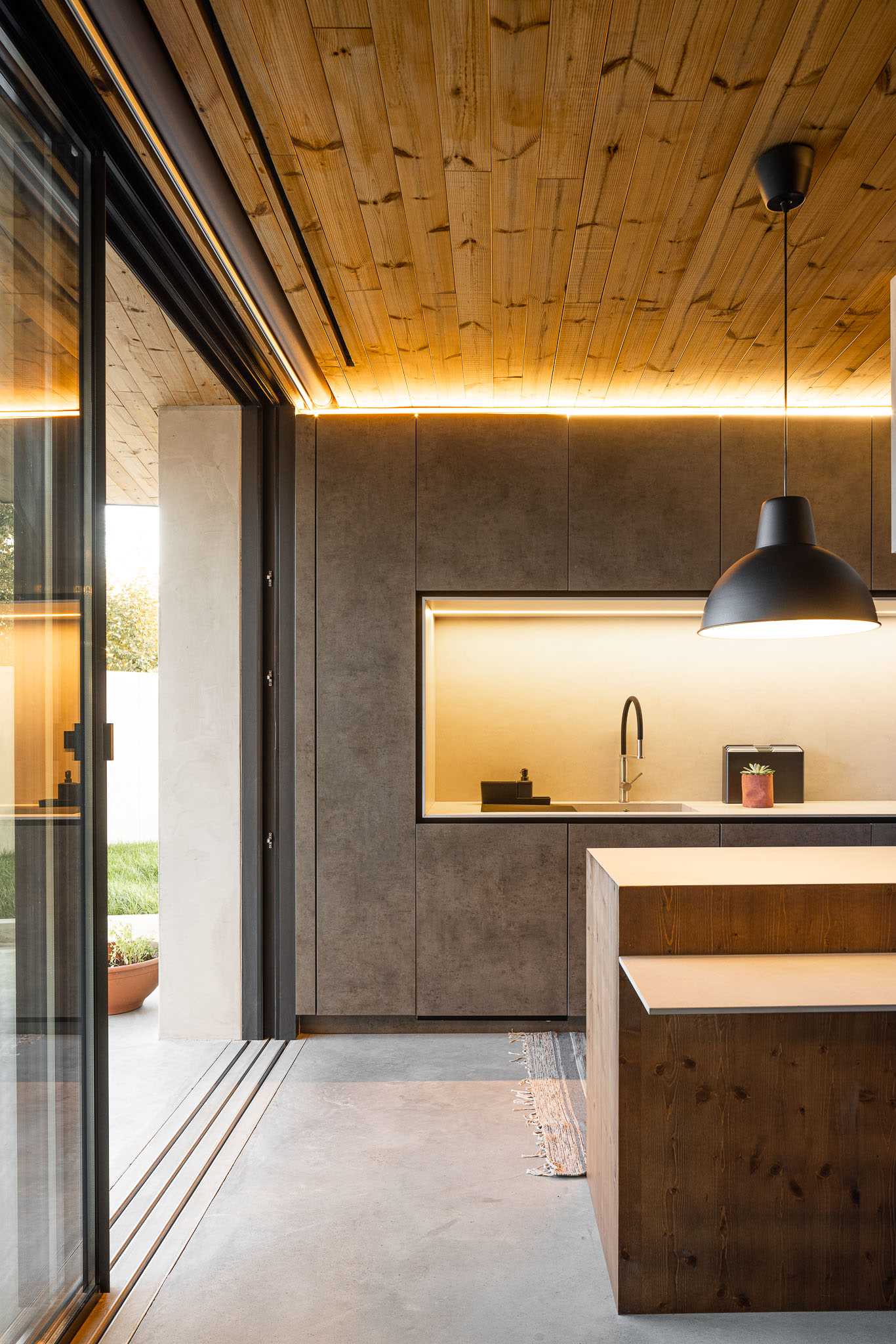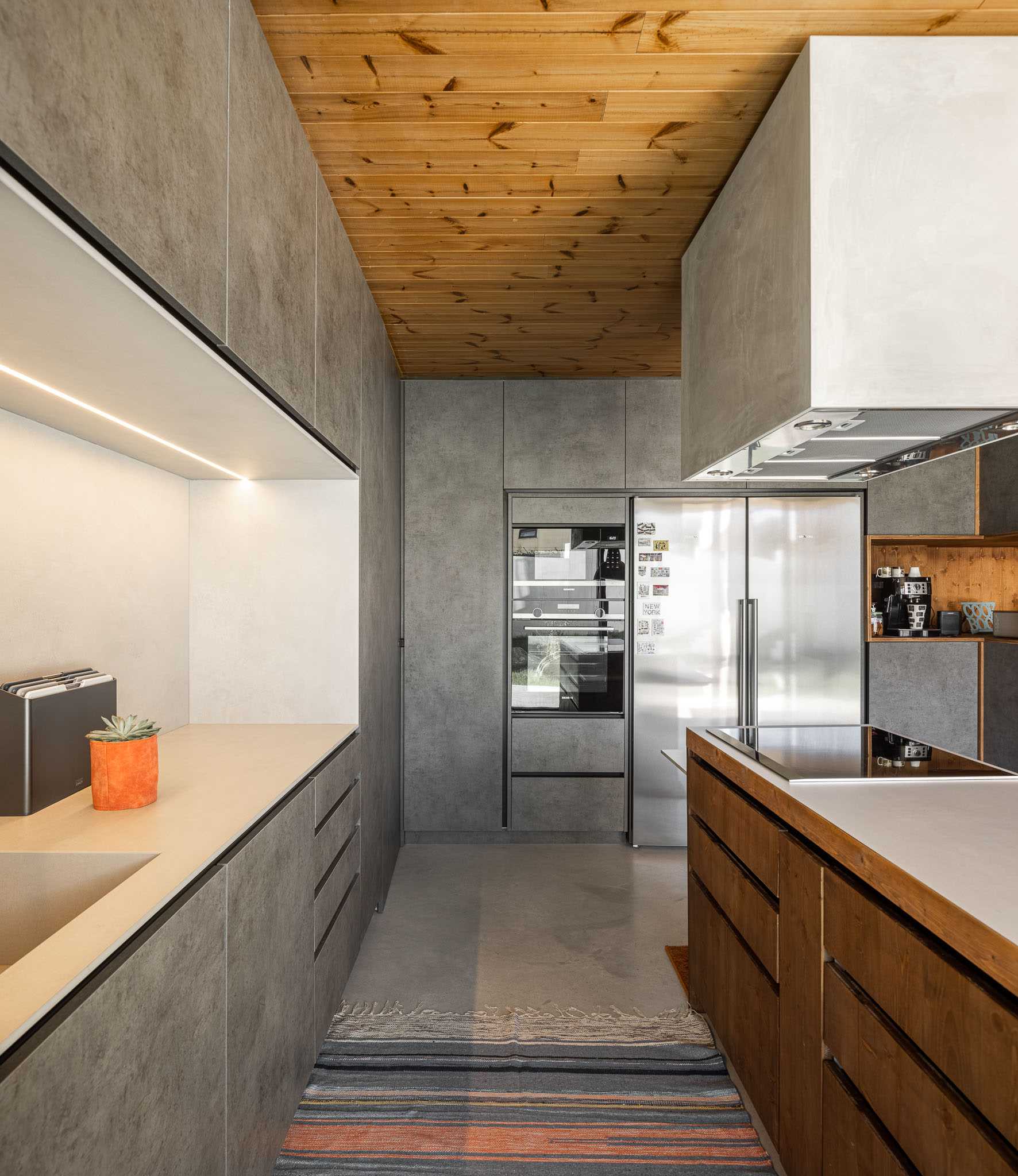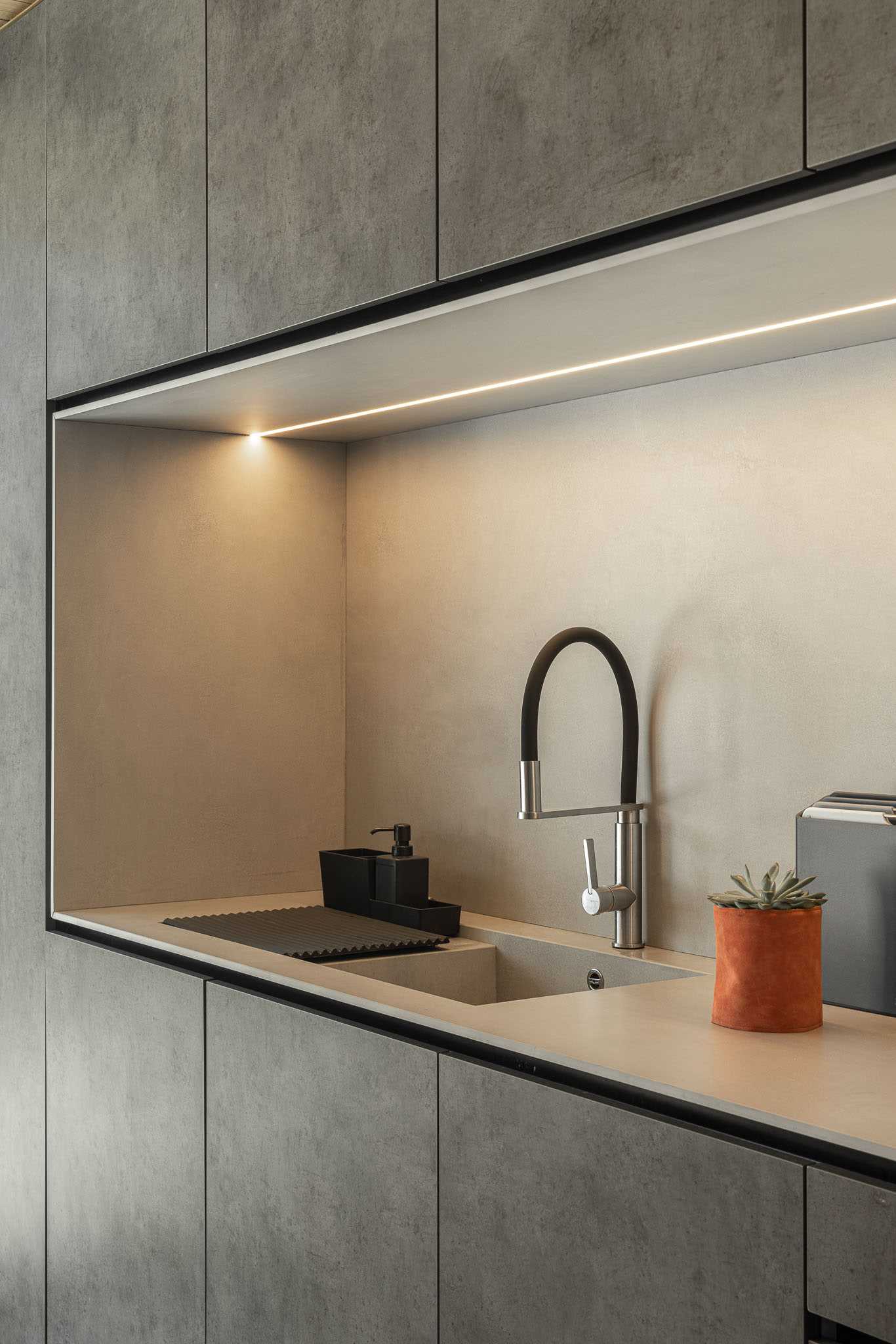 The Primary Bedroom Makes The Most Of The Large Windows With A Built-In Bench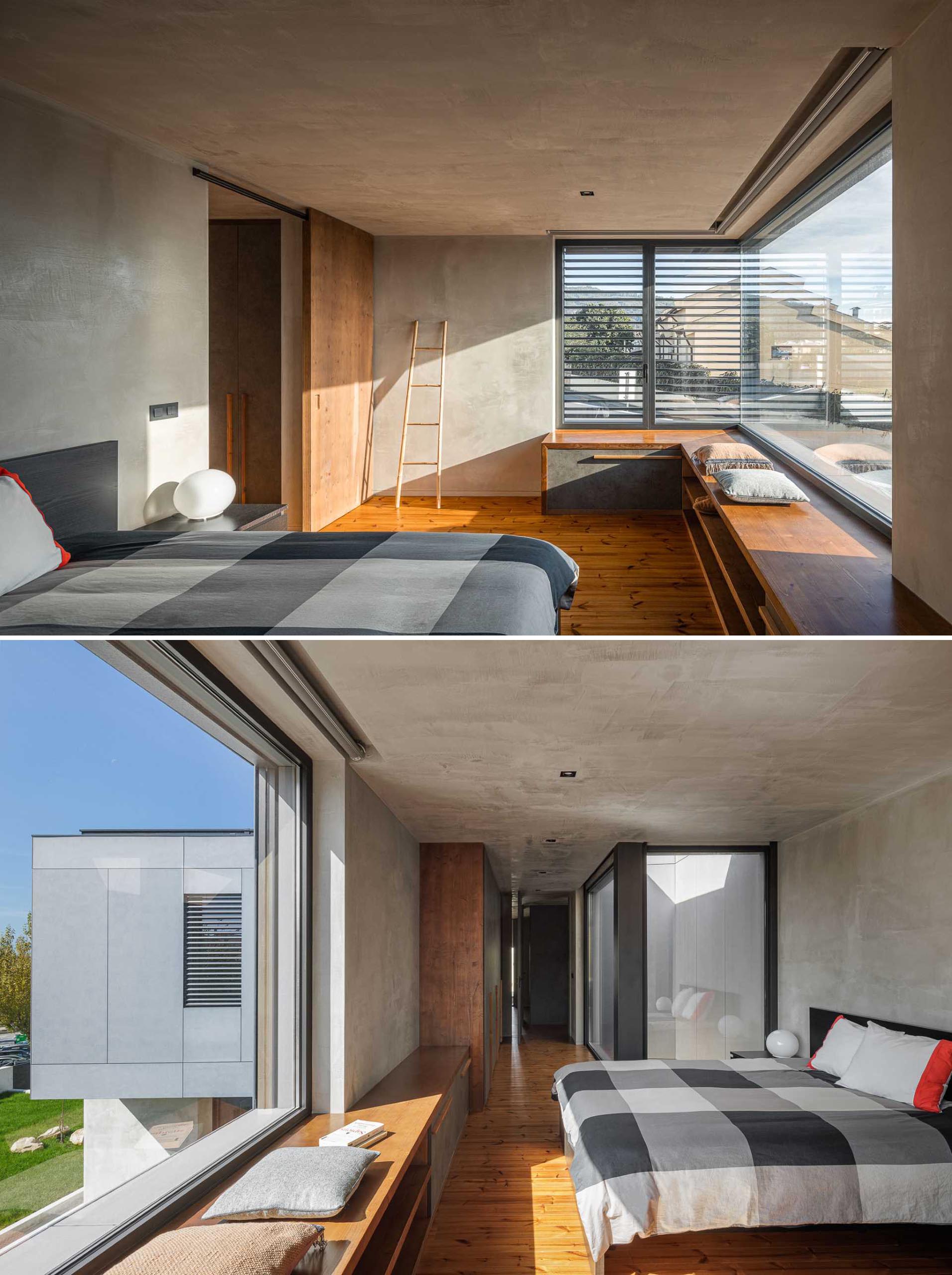 The En-Suite Bathroom Has A Round Mirror, Double Vanity, And Walk-In Shower With A Rainfall Shower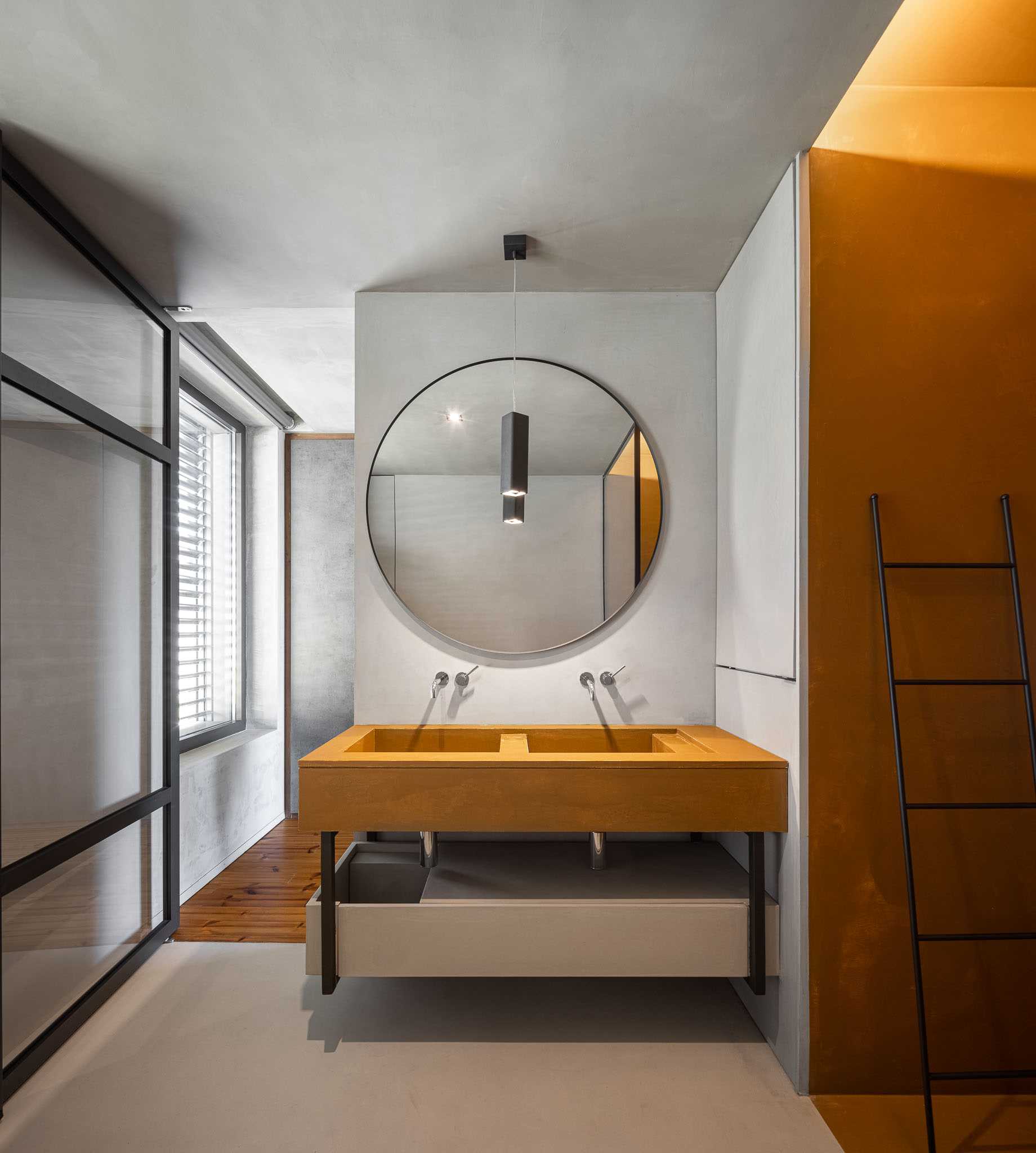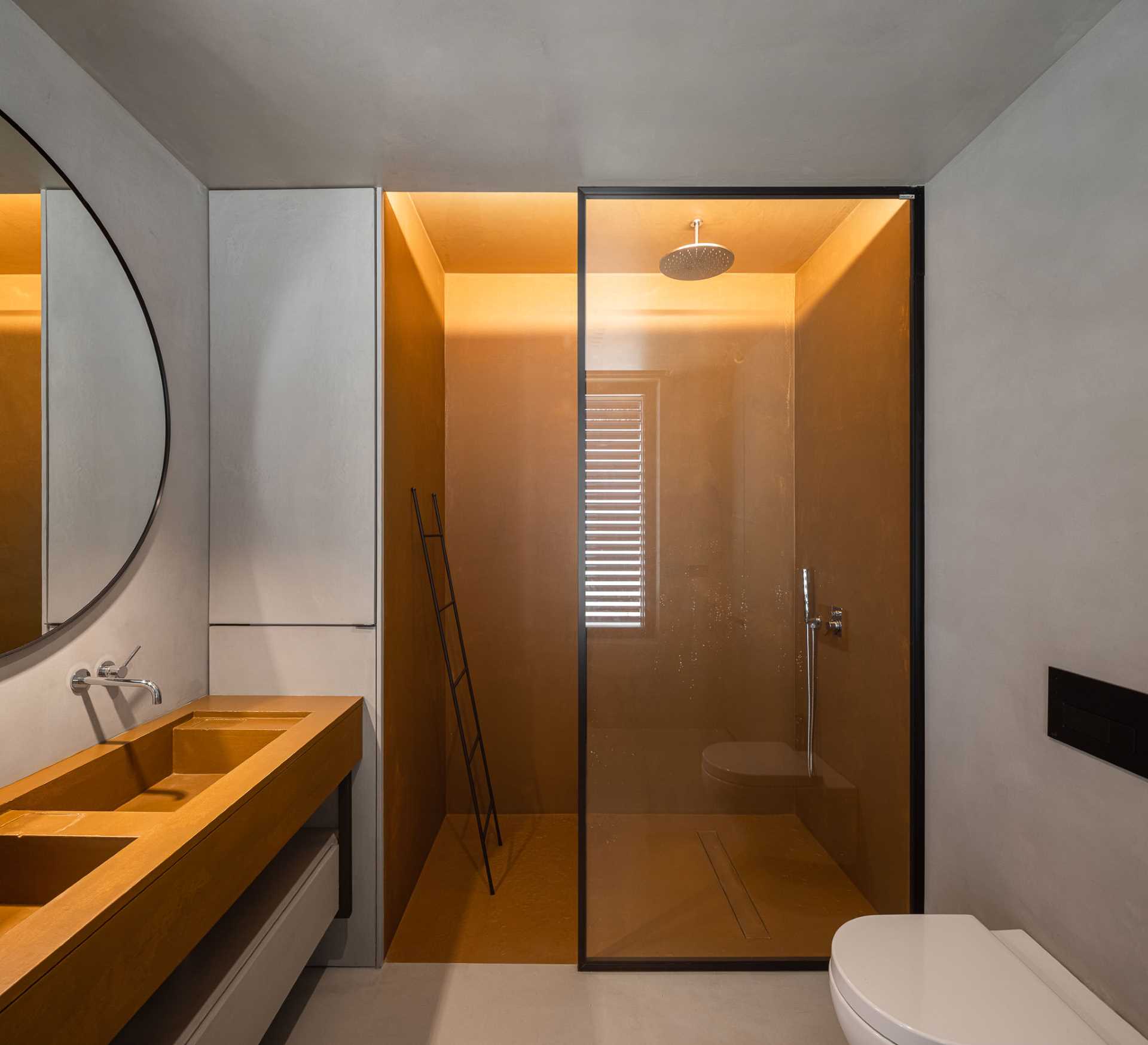 Architectural photographer: Ivo Tavares Studio | Architecture Office: AM-arqstudio | Main Architect: André Malheiro | Interiors Team: AM-arqstudio | Constructor: RespirarArte | Engineering: Eduarda Oliveira
Source: Contemporist