January 1, 2023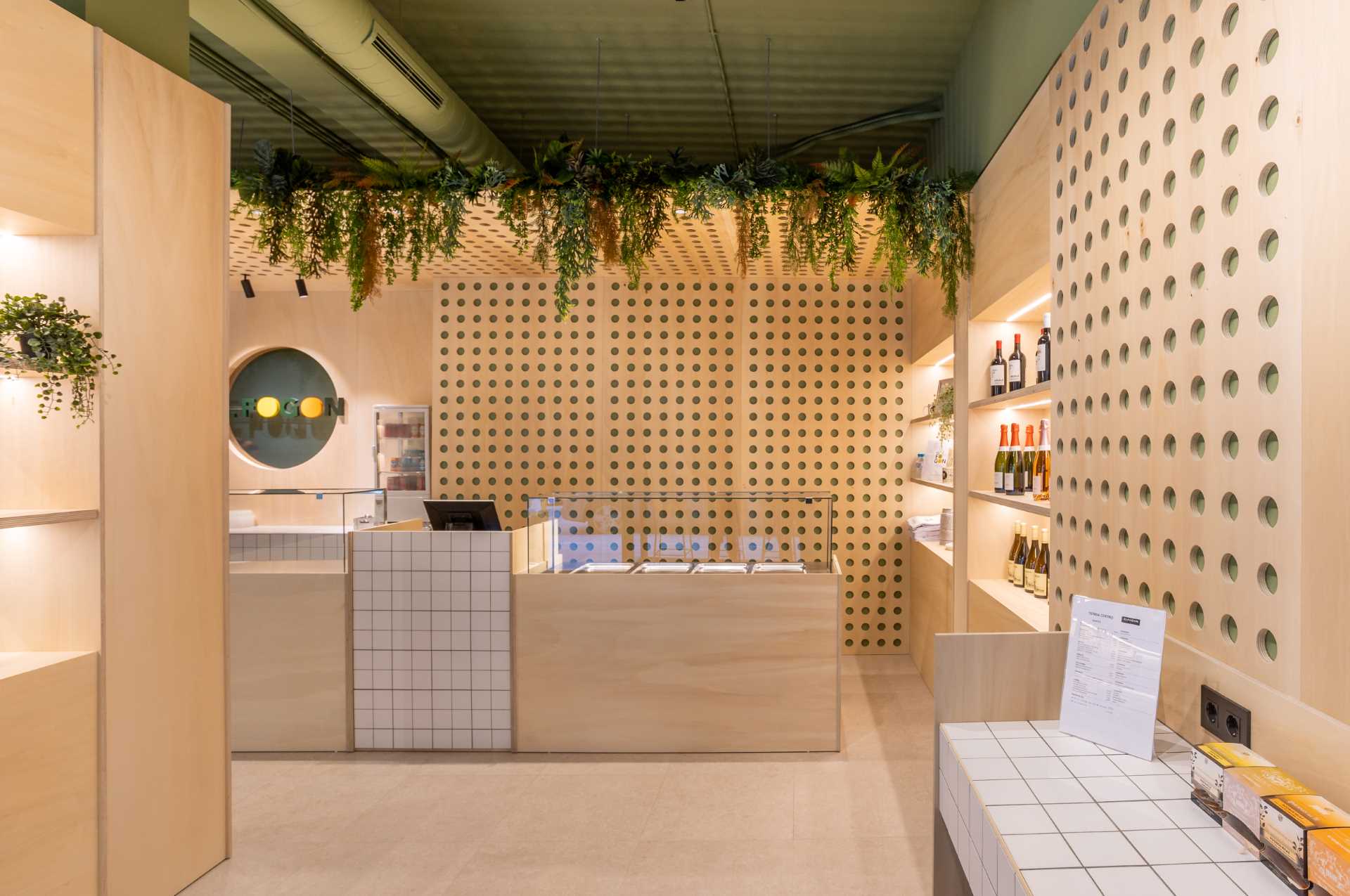 Interior design firm Manuel García Asociados has completed El Fógón ("The Stove" in Spanish), a takeaway food shop that's located in Elche in the Province of Alicante.
The exterior of the shop includes a white square tiled facade, black window frames, and a green accent above that provides a background for the logo.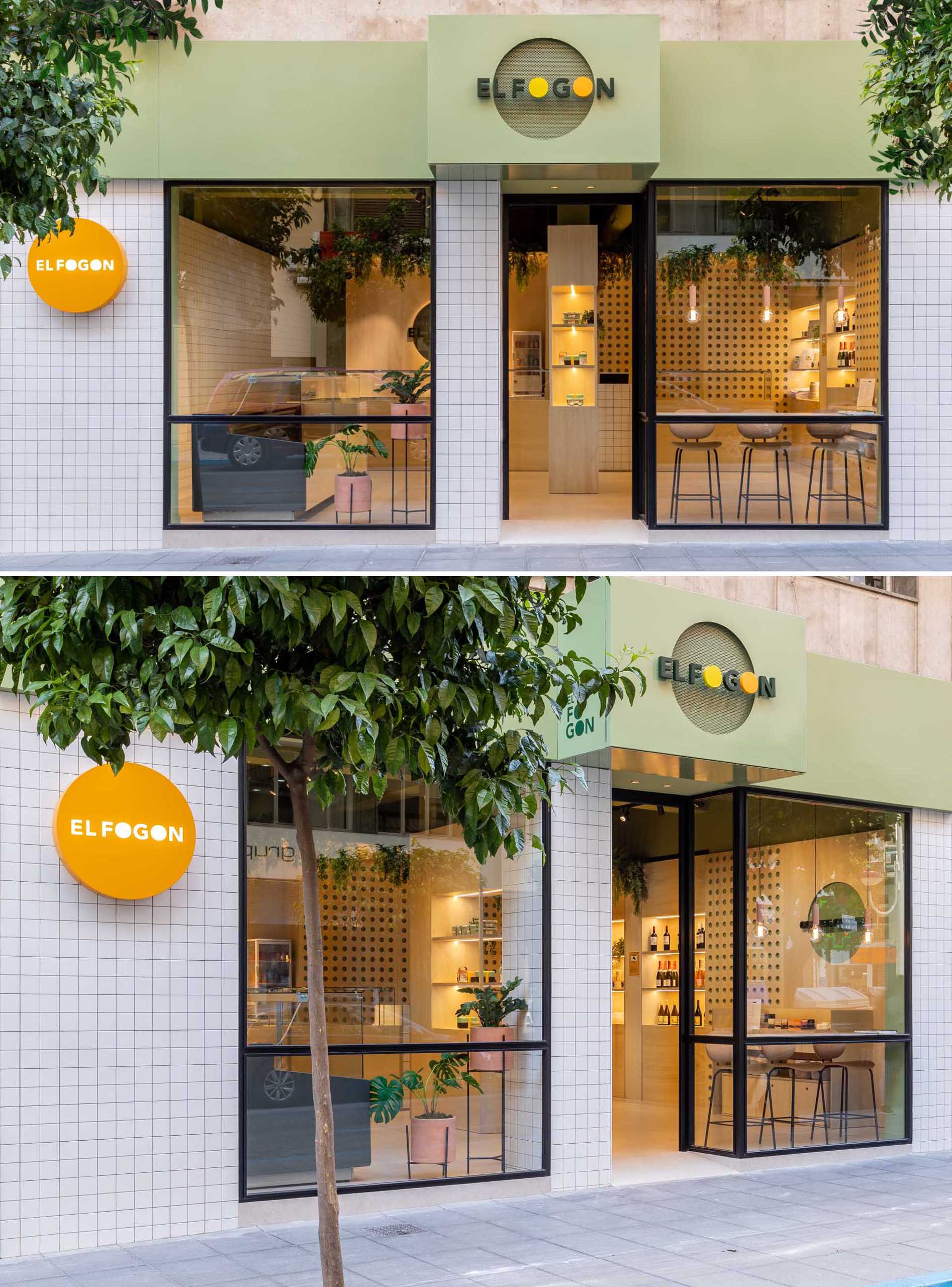 Inside, the designers created a space that reflects the facade, but also introduces wood, with a large section of the walls designed with perforated panels.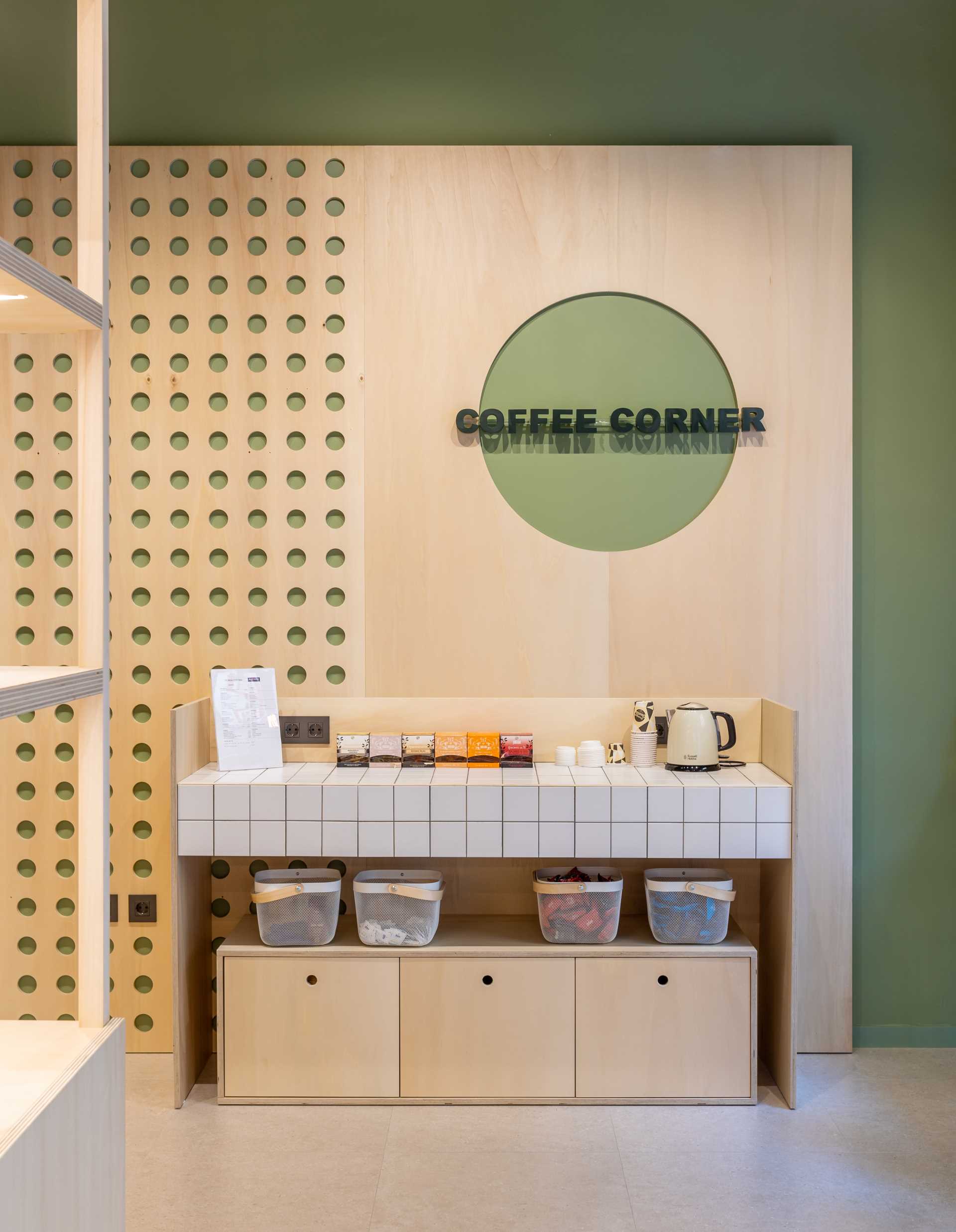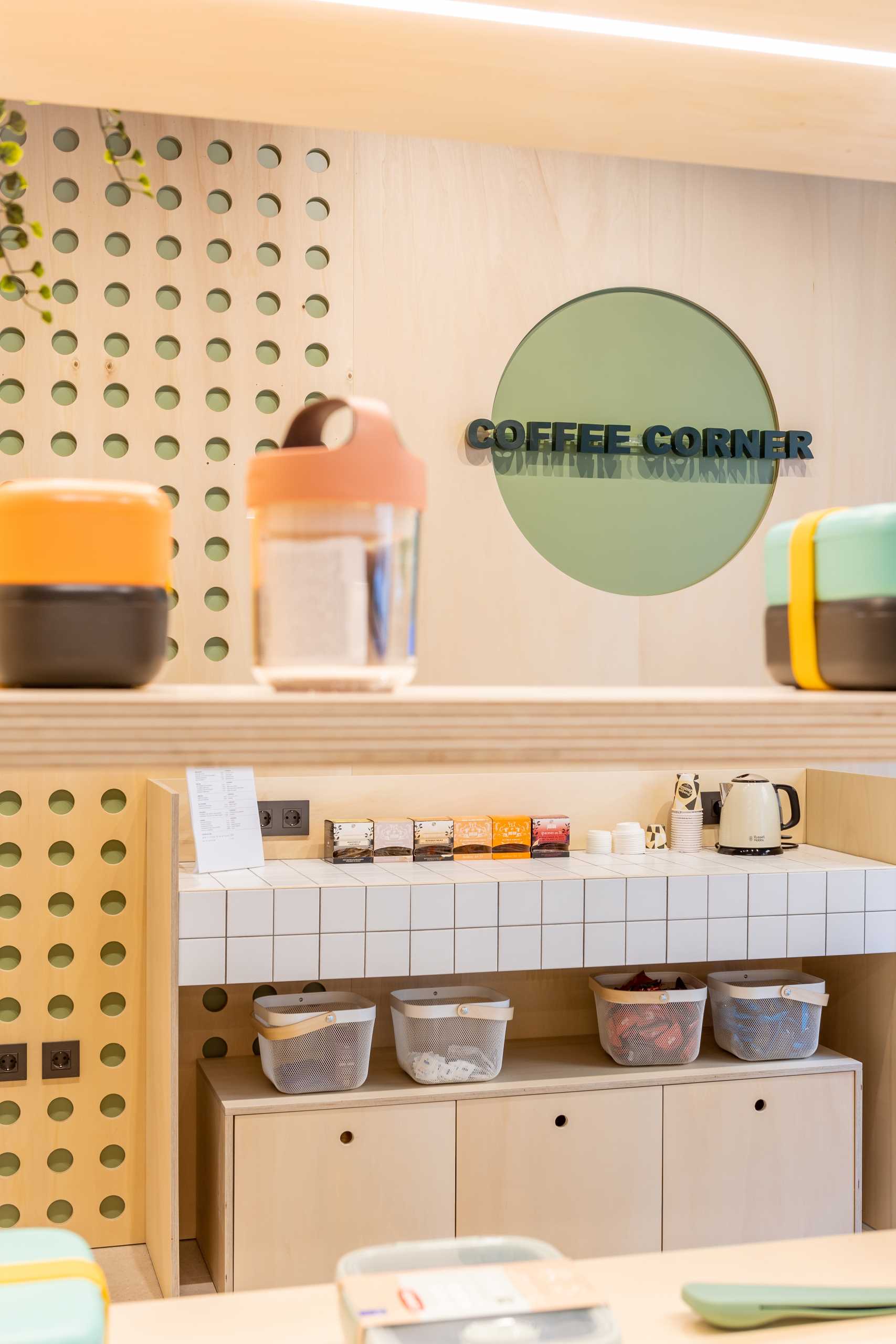 The perforated wood panels continue onto the ceiling where they meet plants and a matte green ceiling.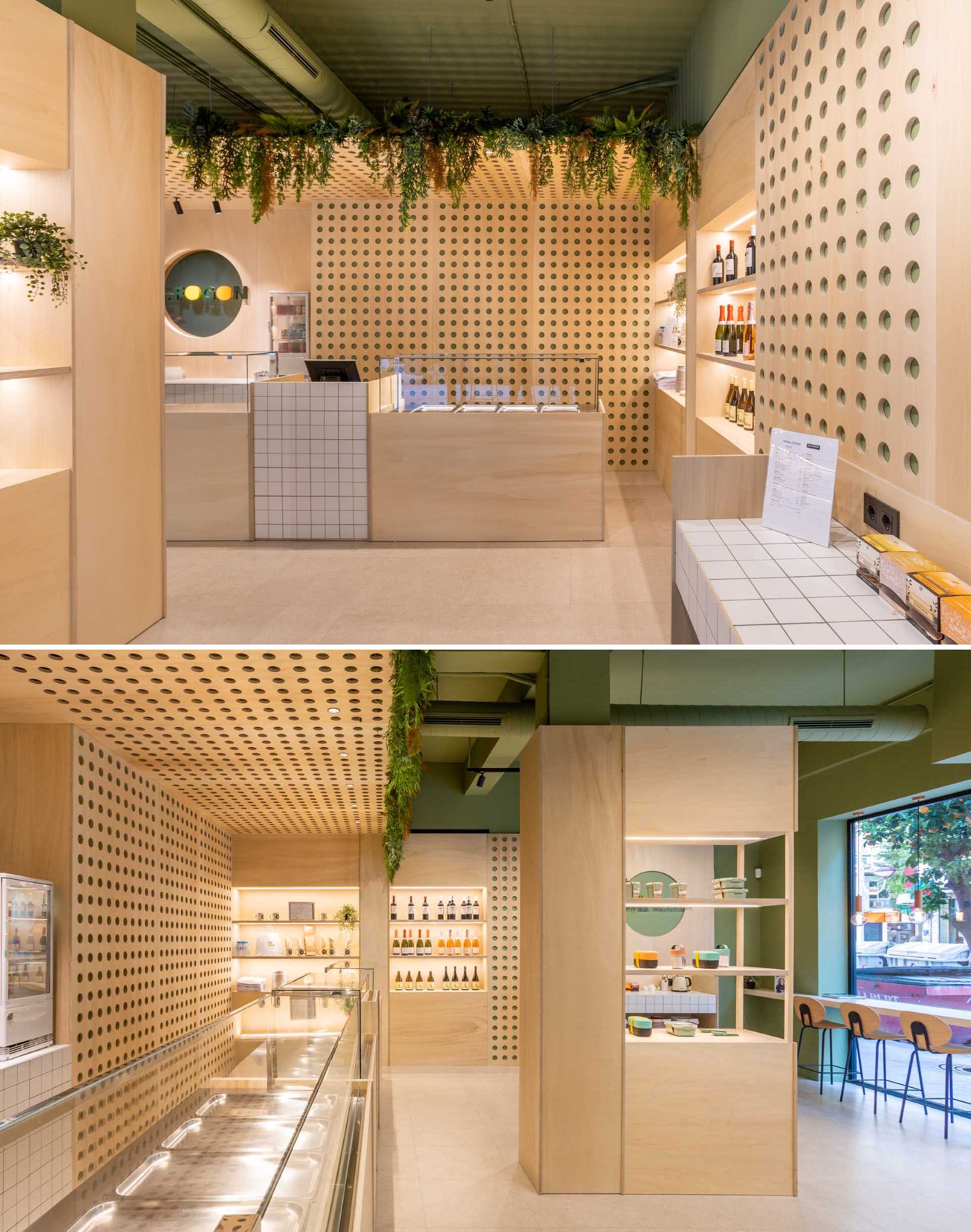 Adjacent to the panels are built-in shelves with hidden LED lights that highlight the various displayed products.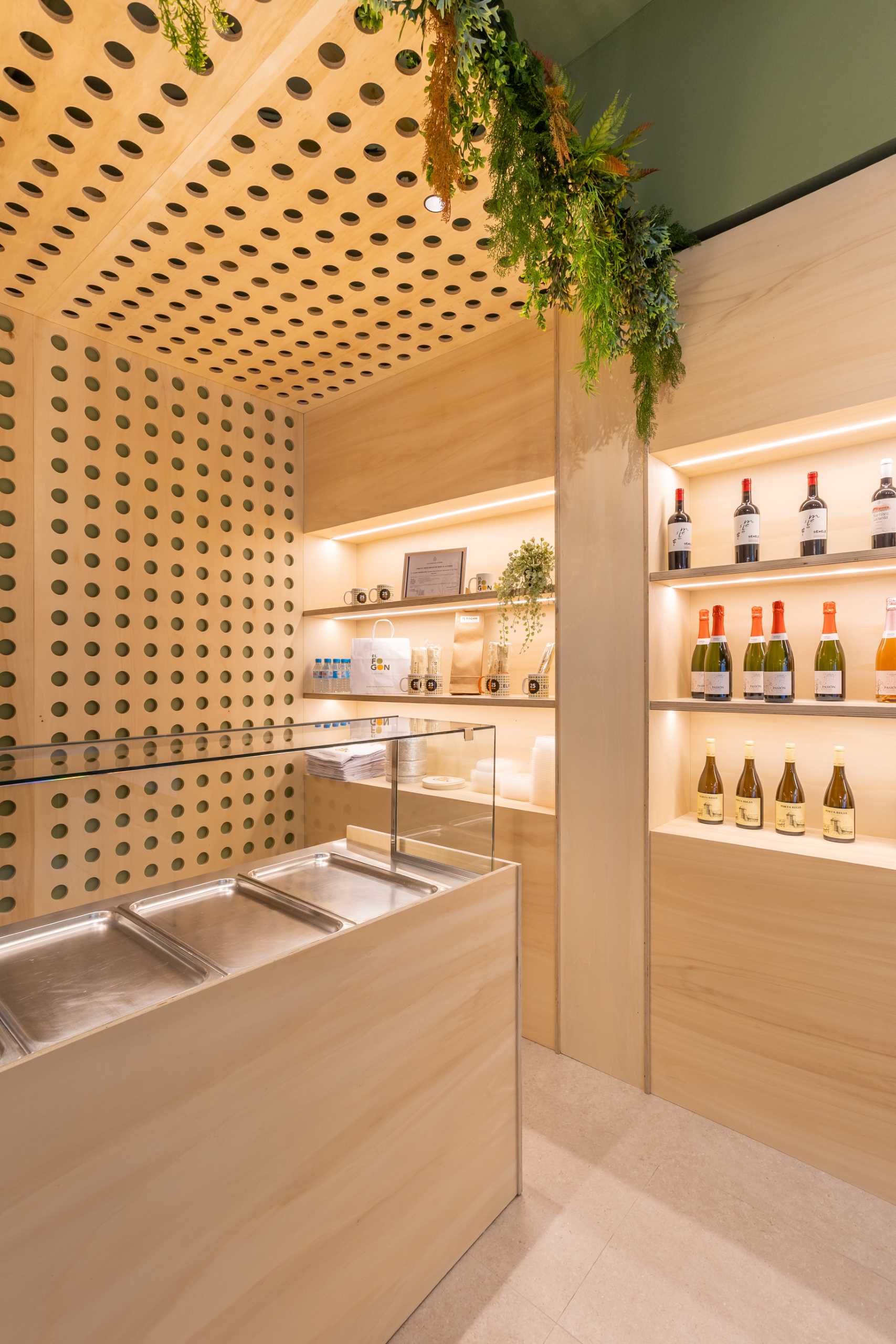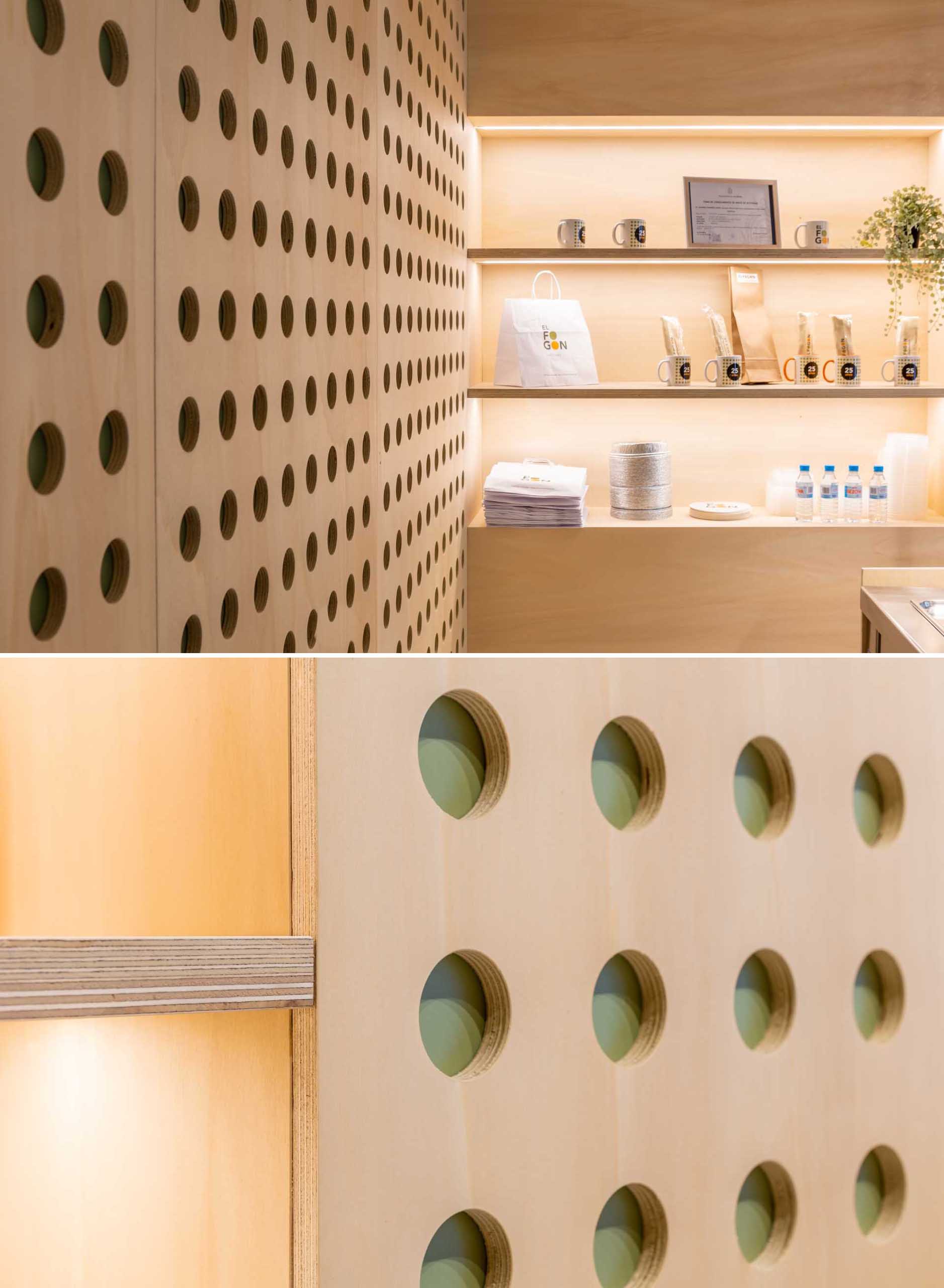 The food service area includes minimalist glass cases, allowing the food to be showcased.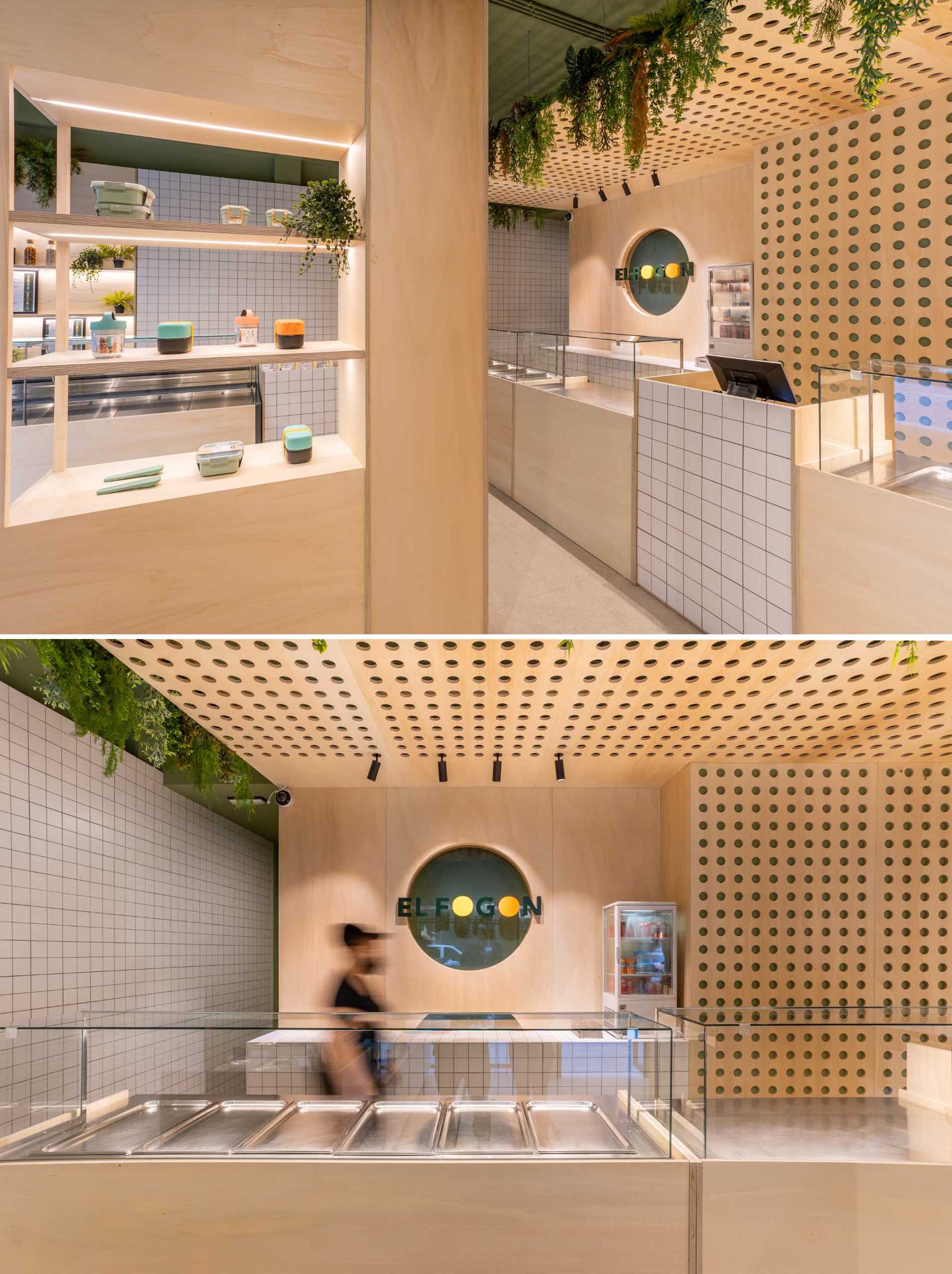 Seats and counters by the window allow patrons to watch the street view while eating.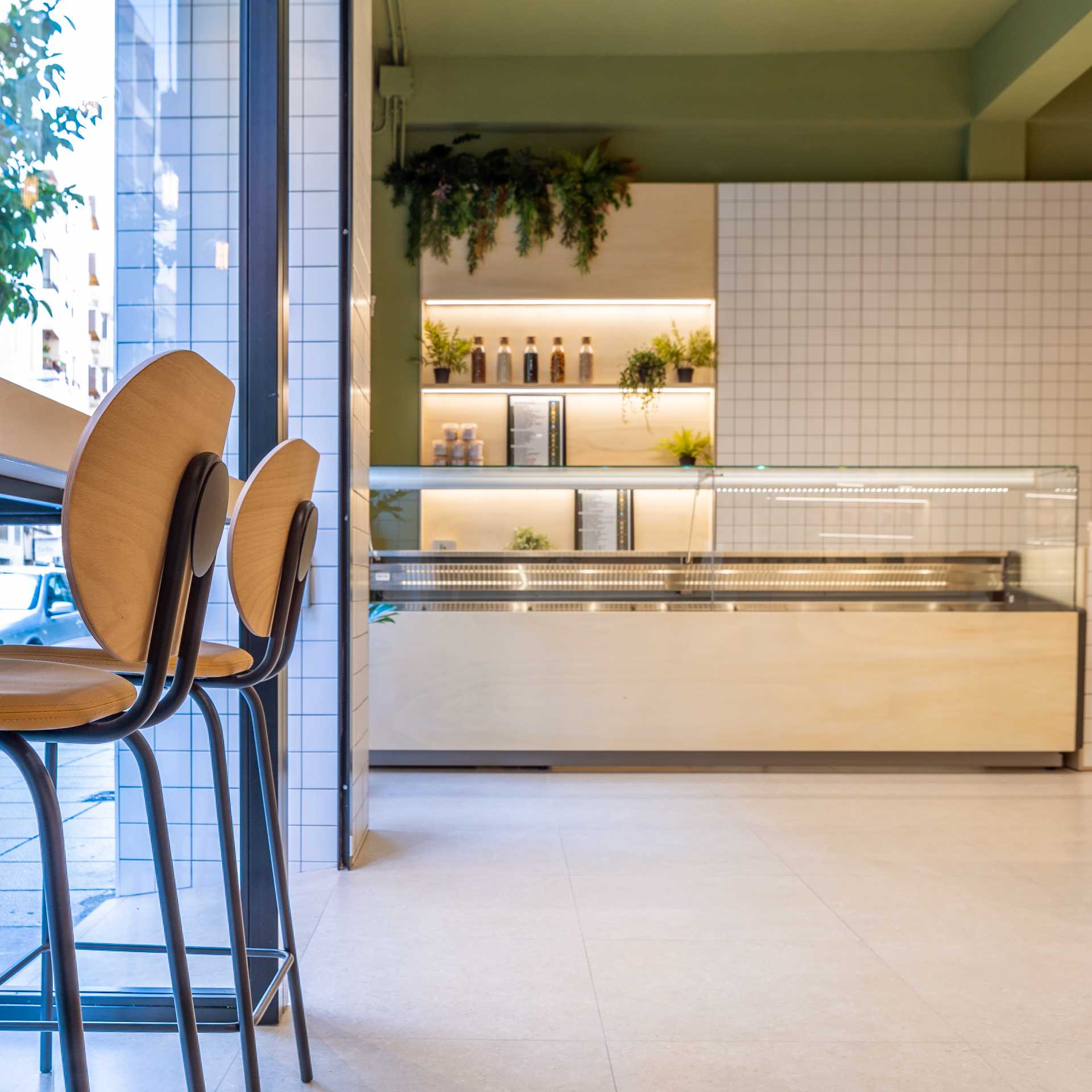 Photography: Jose Filemon
Source: Contemporist