There is a myth that practical function and creative expression exist at polar opposites of an imagined spectrum of thought, rarely inhabiting the same space. While purists might cling to this idea, the truth is that the very best design incorporates both elements to achieve a fine balance.
It is this concept of 'perfect balance' that sits at the heart of a brand-new collaboration between furniture manufacturers WAGNER Living and creative design studio KXWS. Part-architecture bureau, part-creative agency, KXWS has collaborated with names like MONO and SieMatic on limited edition products in the past. Their approach is to explore how creative and conceptual thinking can still be expressed alongside function and aesthetic beauty.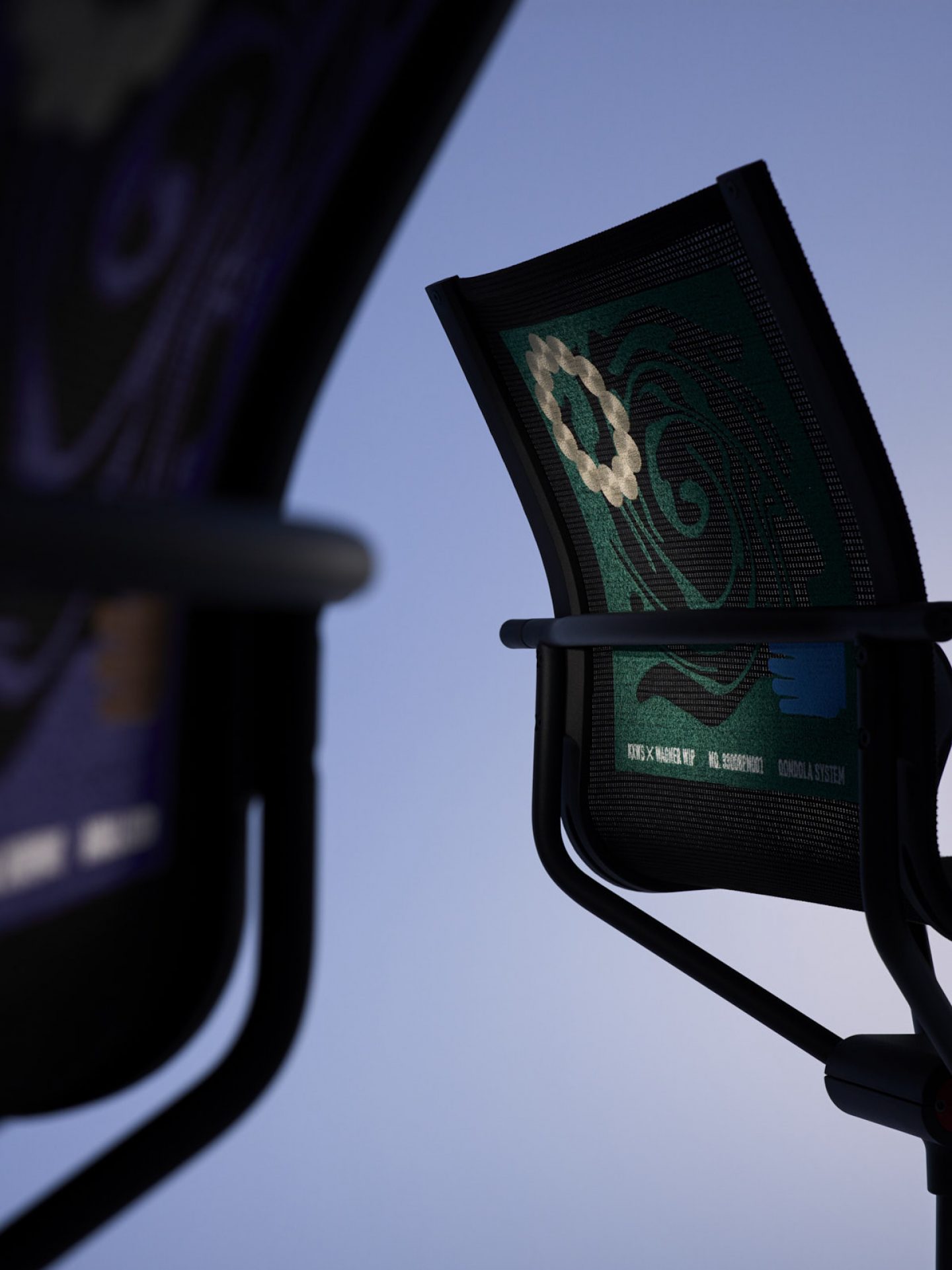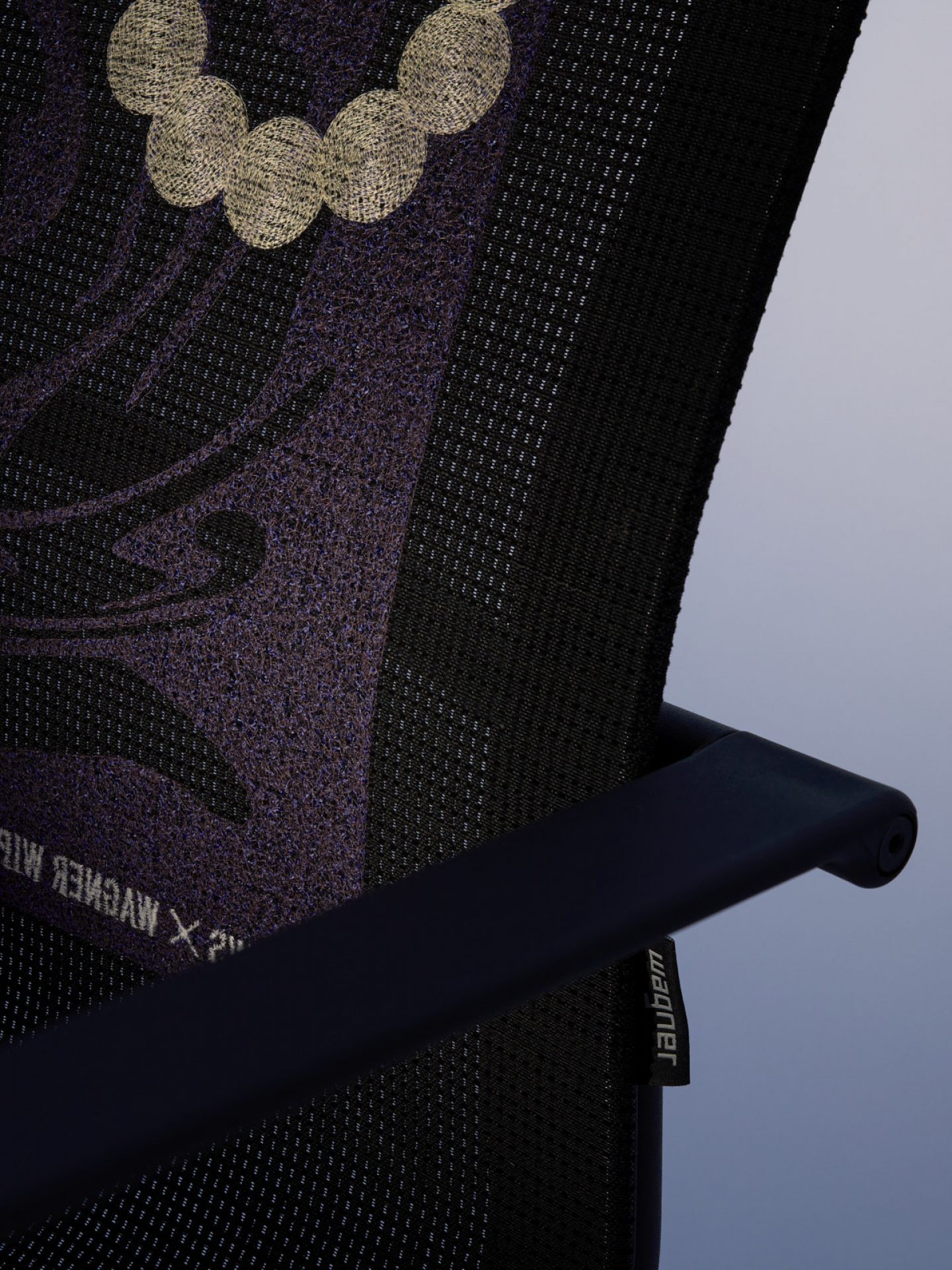 When it came to the collaboration with WAGNER Living, the KXWS team was inspired by the WAGNER D1 office chair, originally created by German designer Stefan Diez, and its signature Dondola 4D joint. This 4D joint provides the sitter with a level of tilt-freedom, allowing them to lean and position themselves to create new points of balance and comfort. With this principle in mind, KXWS was inspired to explore other forms of balance, eventually settling on something we have surely all struggled to maintain at one point or other: the all-important "work/life balance".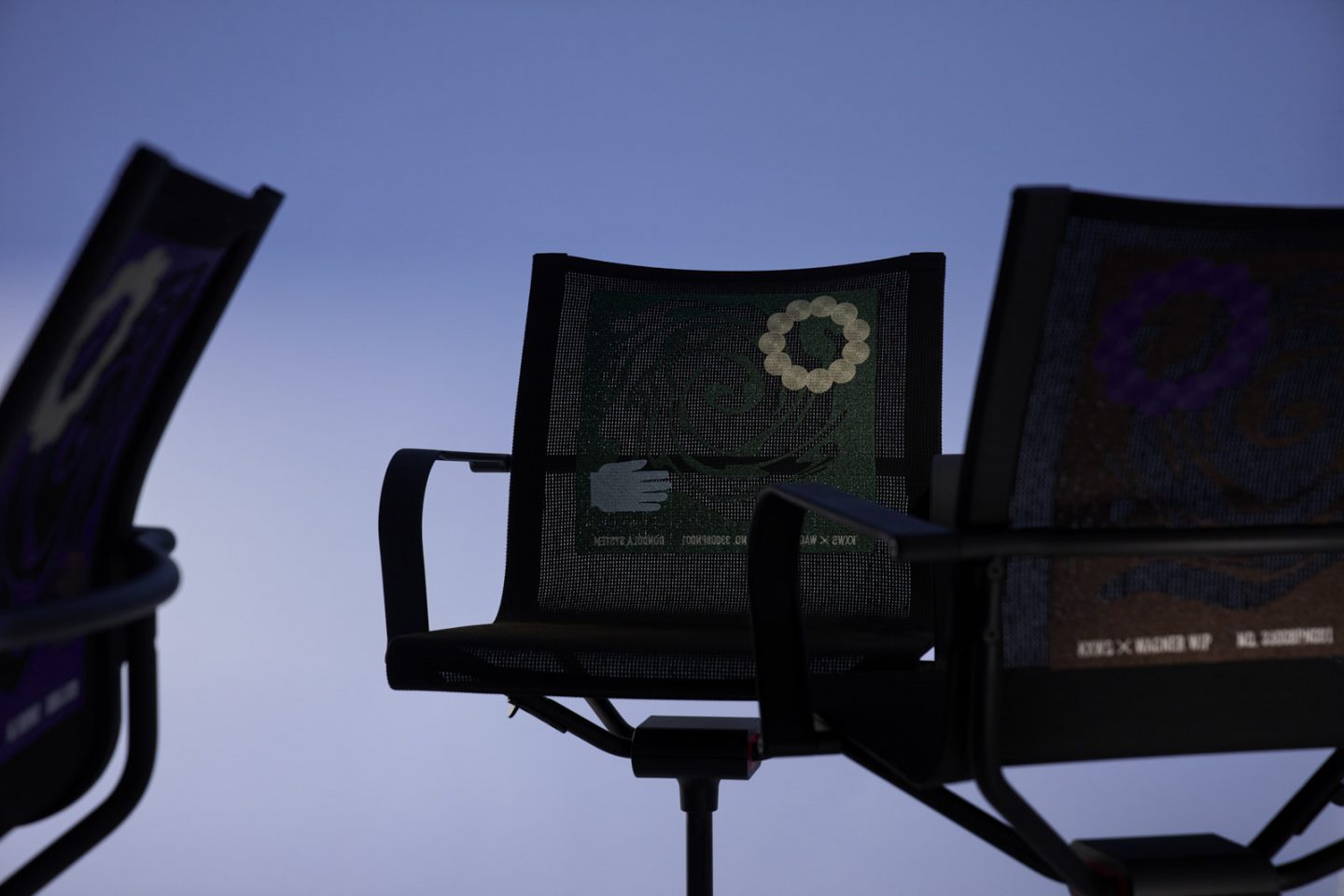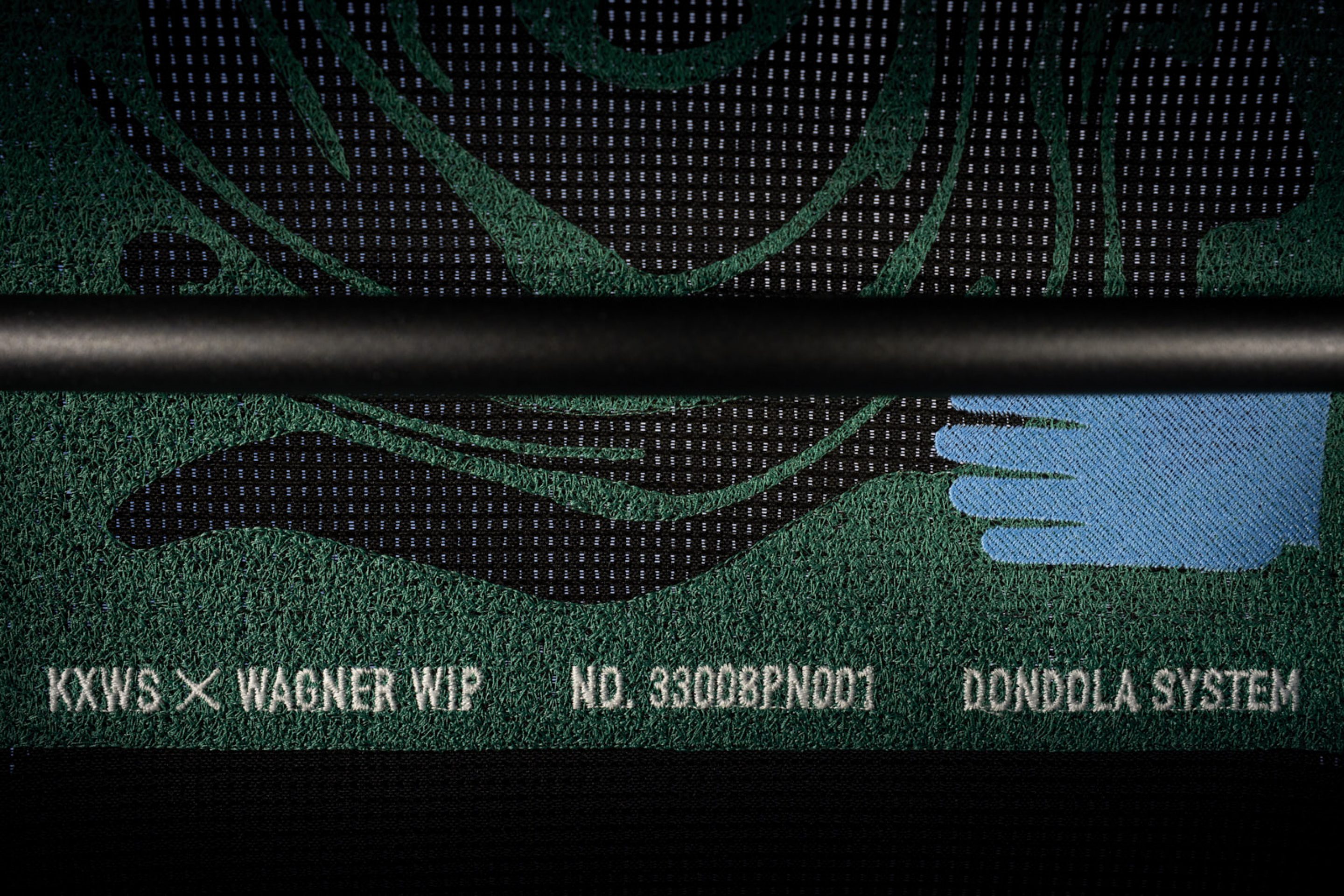 But how exactly do you express a concept like this through an item of furniture? The first step was for KXWS to translate it into a bespoke piece of artwork, drawing on influences as broad as the sociology of Charles Eastman and '90s zine publishing to create an abstract central motif. They then began exploring processes from beyond the traditional world of furniture design, looking at complex, interlocking embroidery techniques more commonly found in items of luxury fashion. Using this approach, they were able to weave the illustration into the fabric of the chair itself before 'fixing' it using heat treatment to keep it taught and capable of bearing weight. In a remarkable feat of both design and craftsmanship, the finished embroidered motif is preserved on both faces of the fabric, meaning there is no 'hidden' side of messy, loose threads, as is often found with embroidered pieces.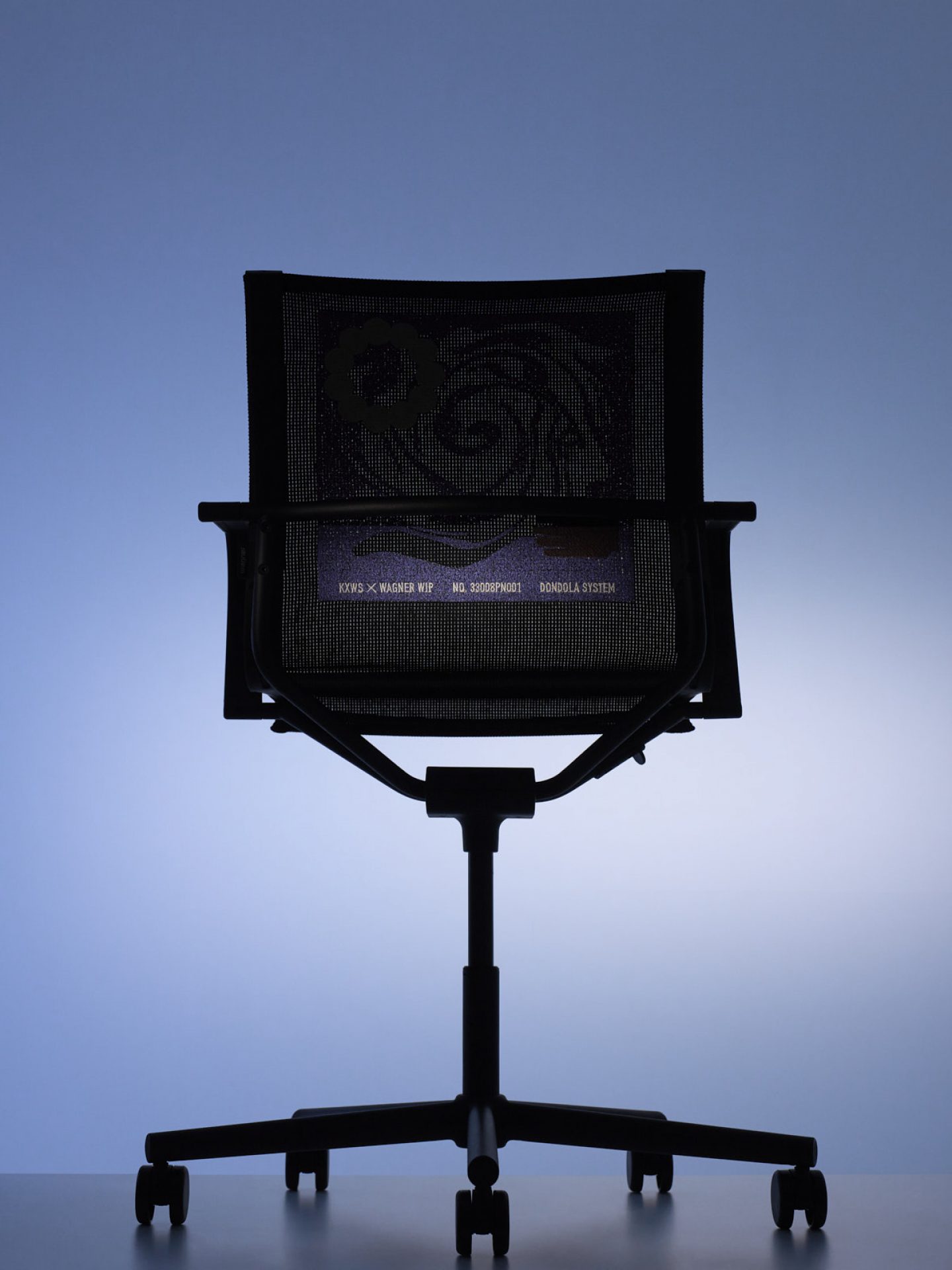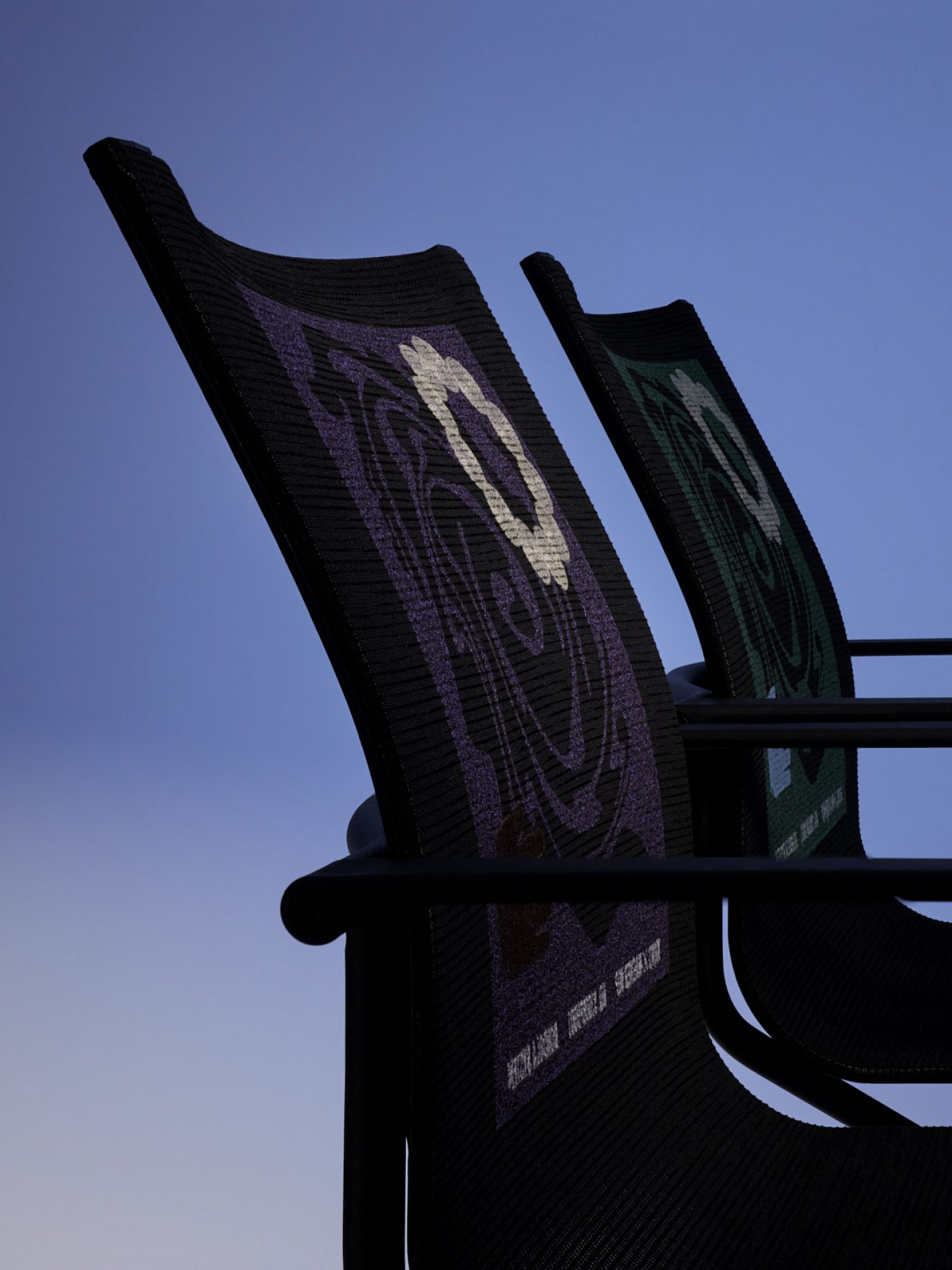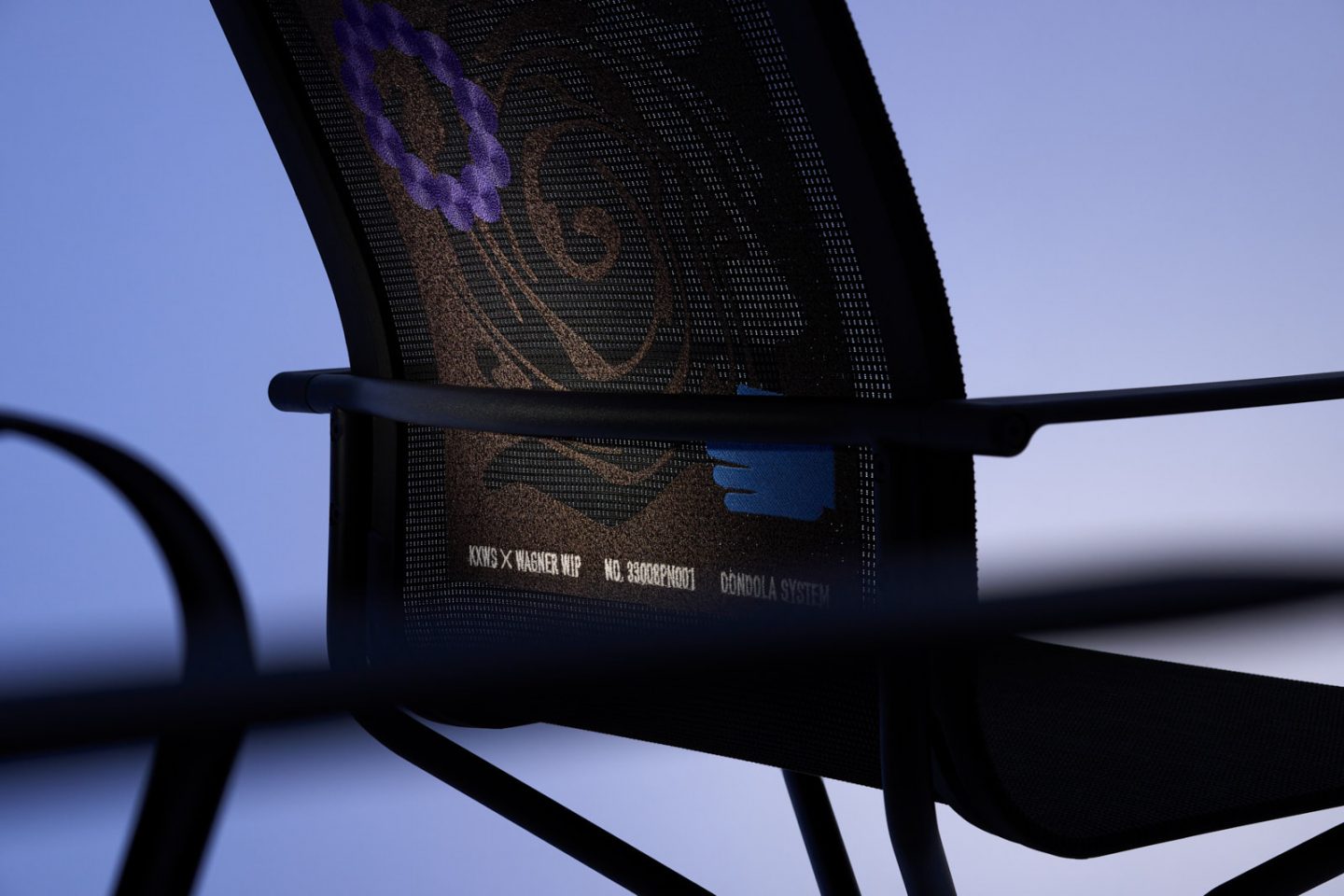 The KXWS x WAGNER Living D1 chairs will be produced in a highly limited edition and will be on show to the public at this year's ORGATEC tradeshow in Cologne on Boulevard Nord. The show space runs from 25-29th October and is open to anyone interested.
Source: Ignant