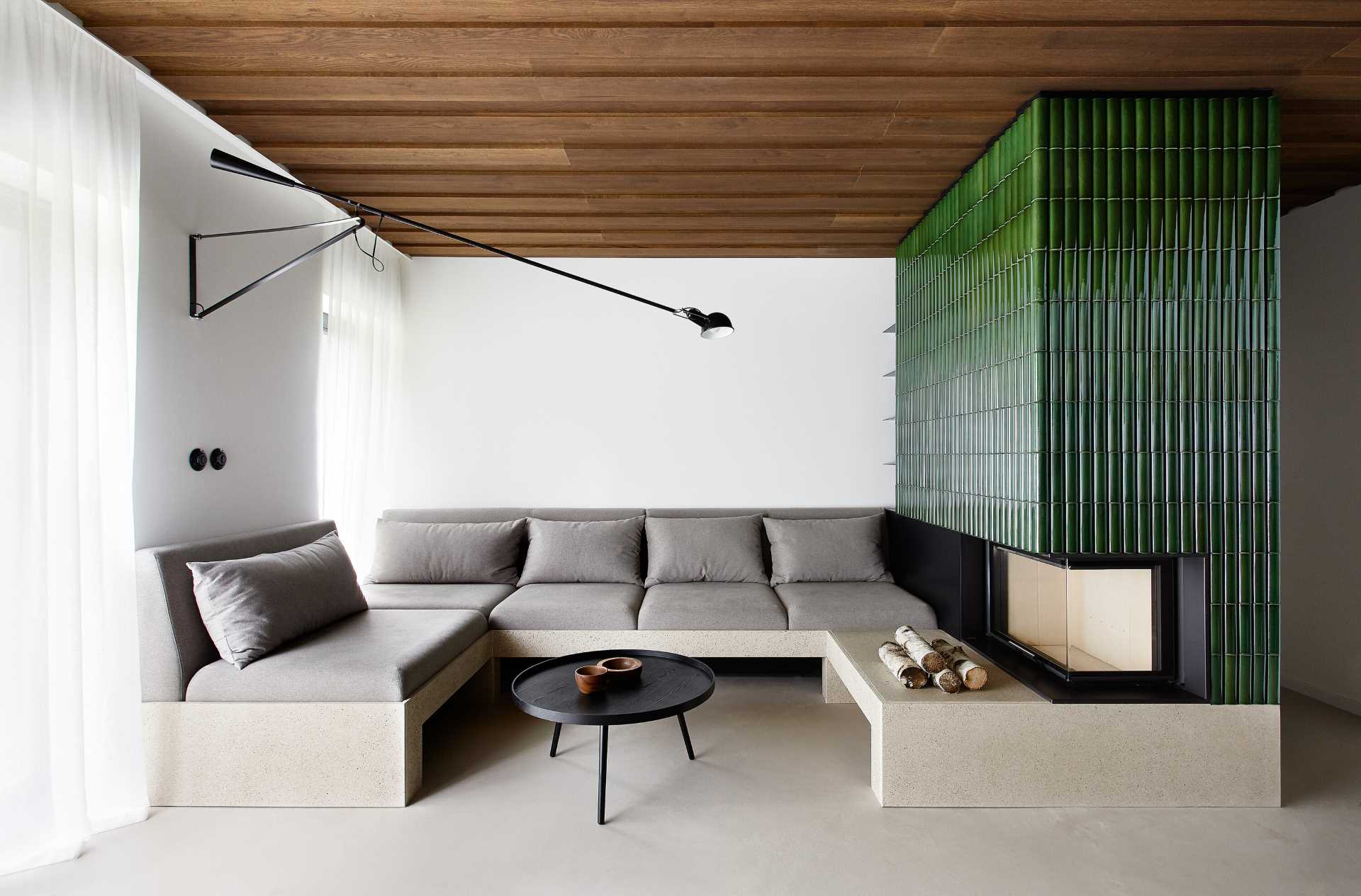 Marketa Bromova architekti has designed the interior of an apartment in the Jizera Mountains, Czech Republic.
One design element that stands out in the living room, is the fireplace surround that's clad in bright green tiles.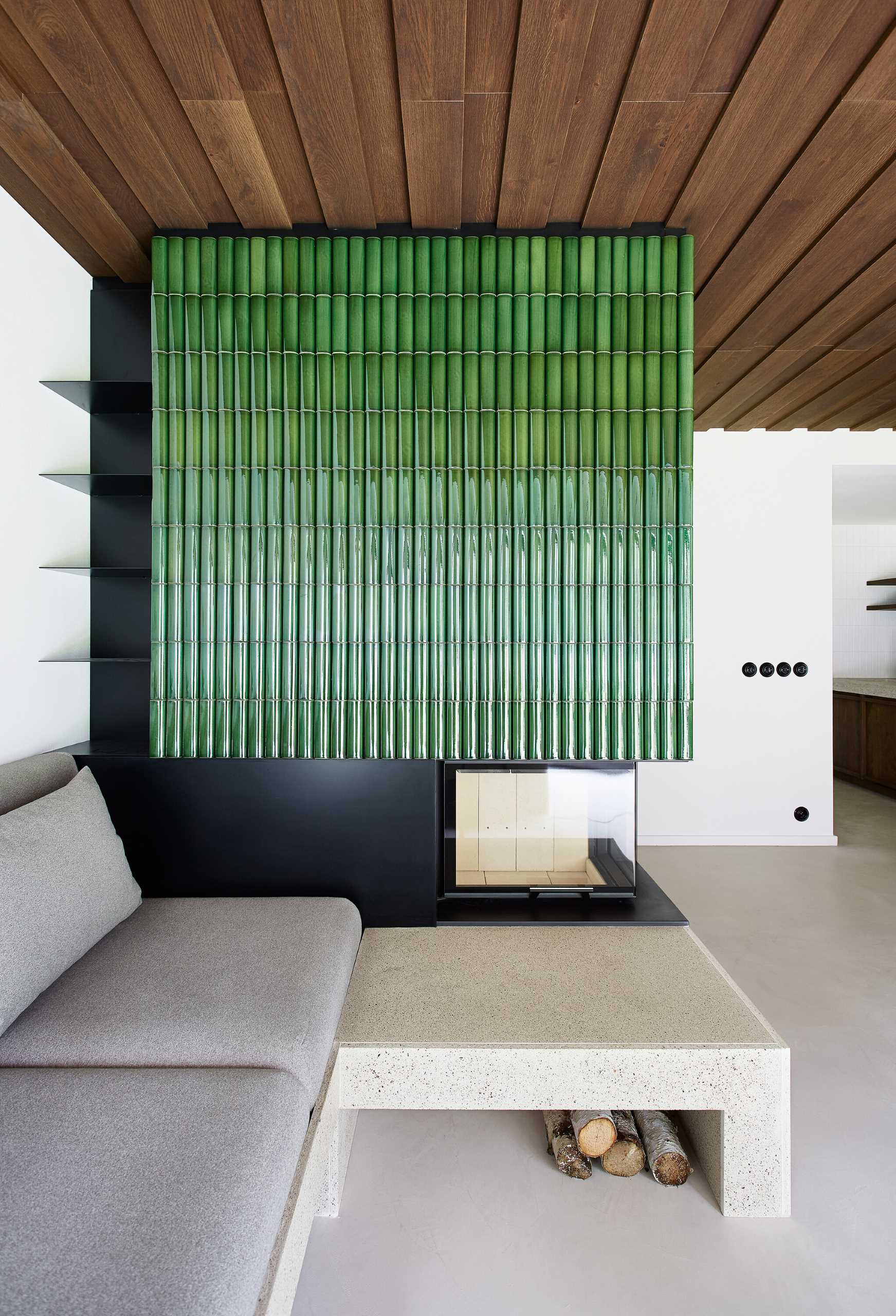 Located between the living room, with its built-in couch, and the hallway, the green tiles of the fireplace are handmade ceramic tiles that have a rounded design to them.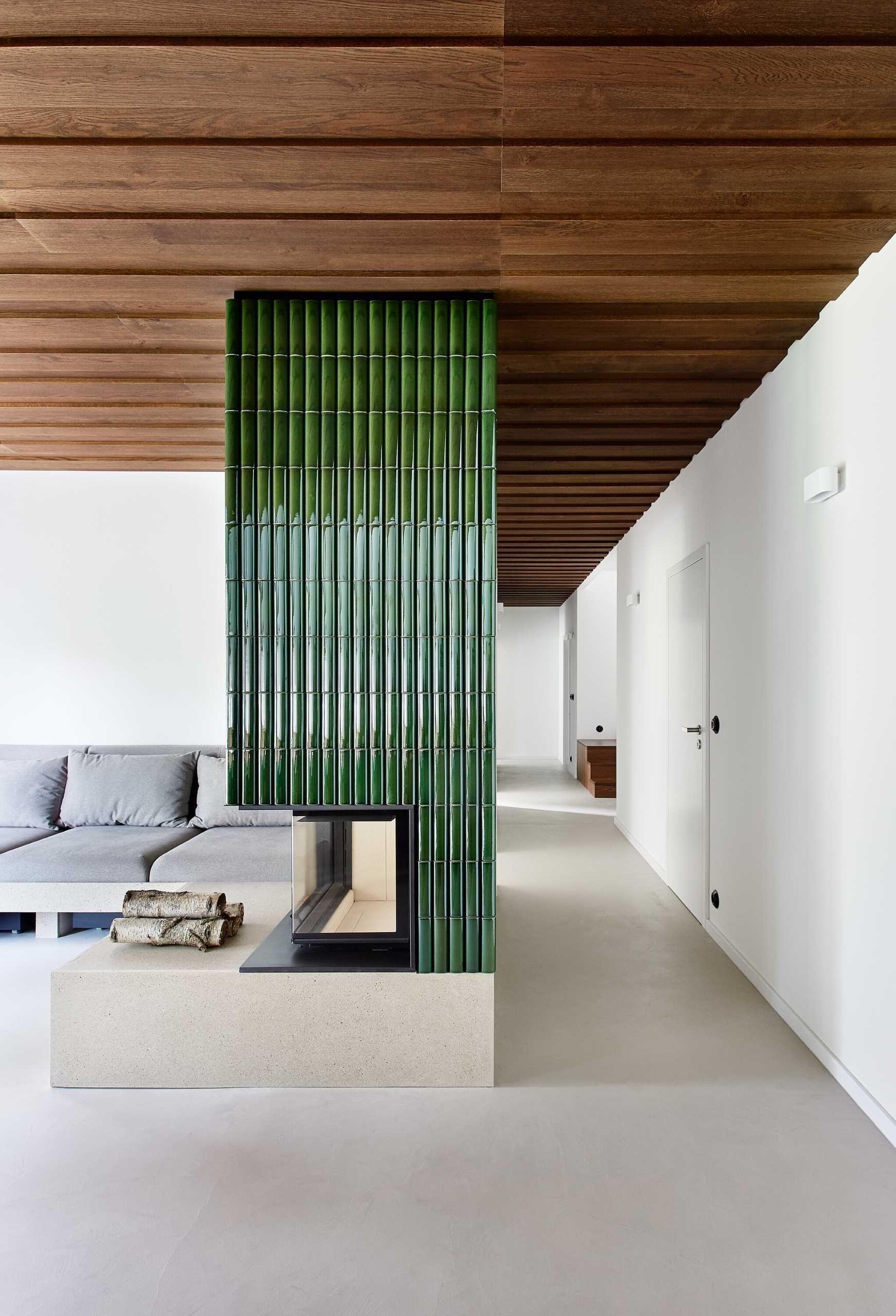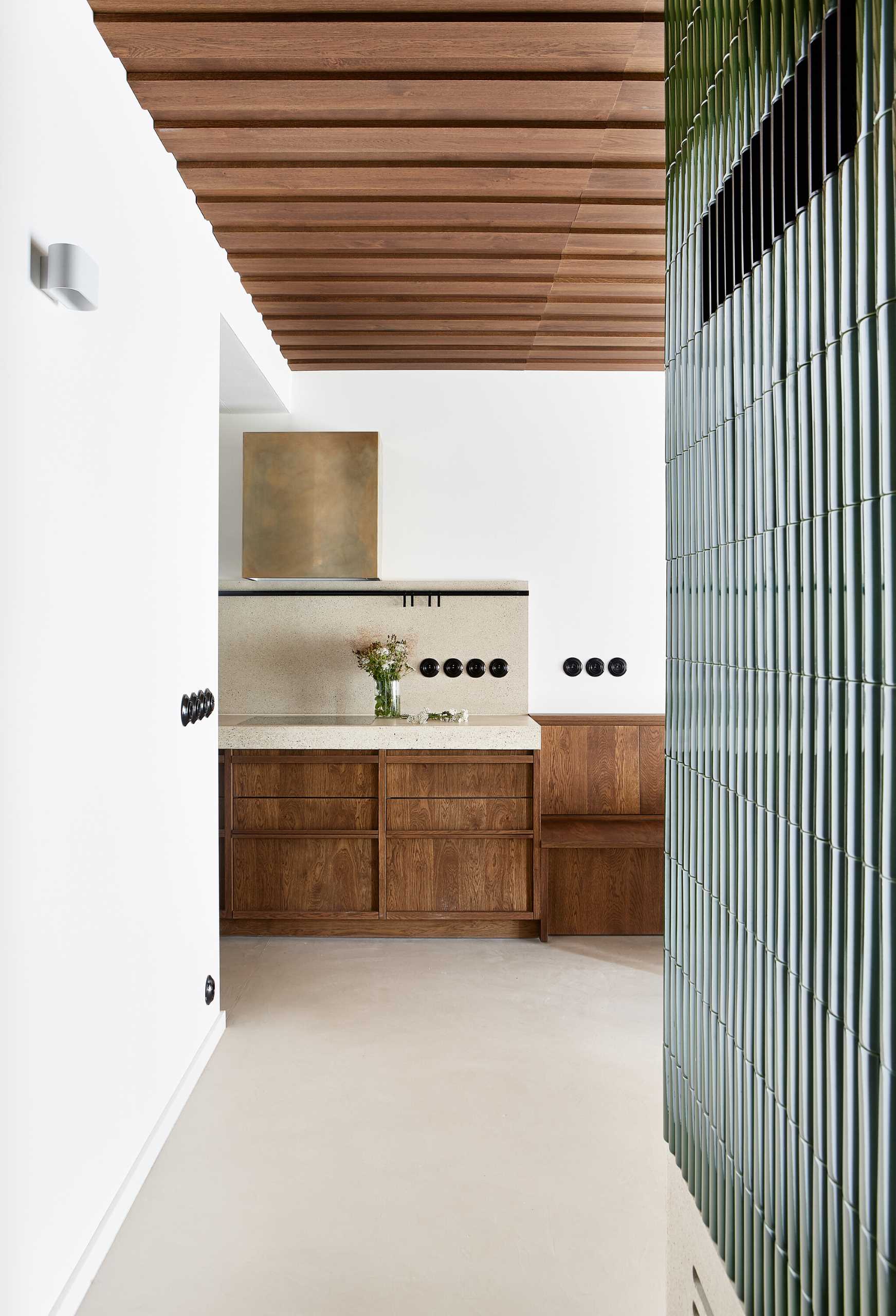 The tube-like tiles add a textural element to the interior of the apartment, as well as a pop of bright green.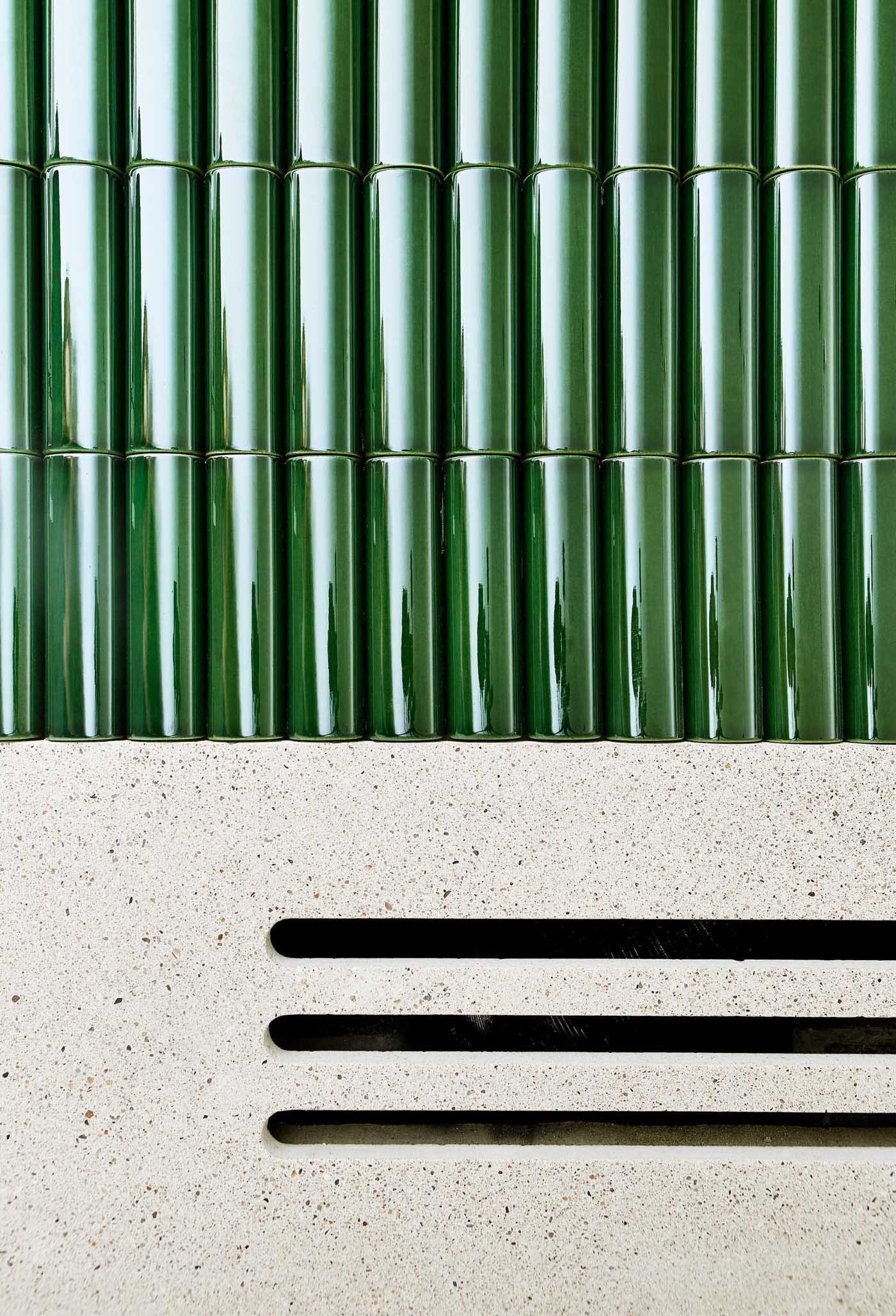 The tiles are named 'SOAP' and have been designed by Sebastian Herkner for Kaufmann Keramik.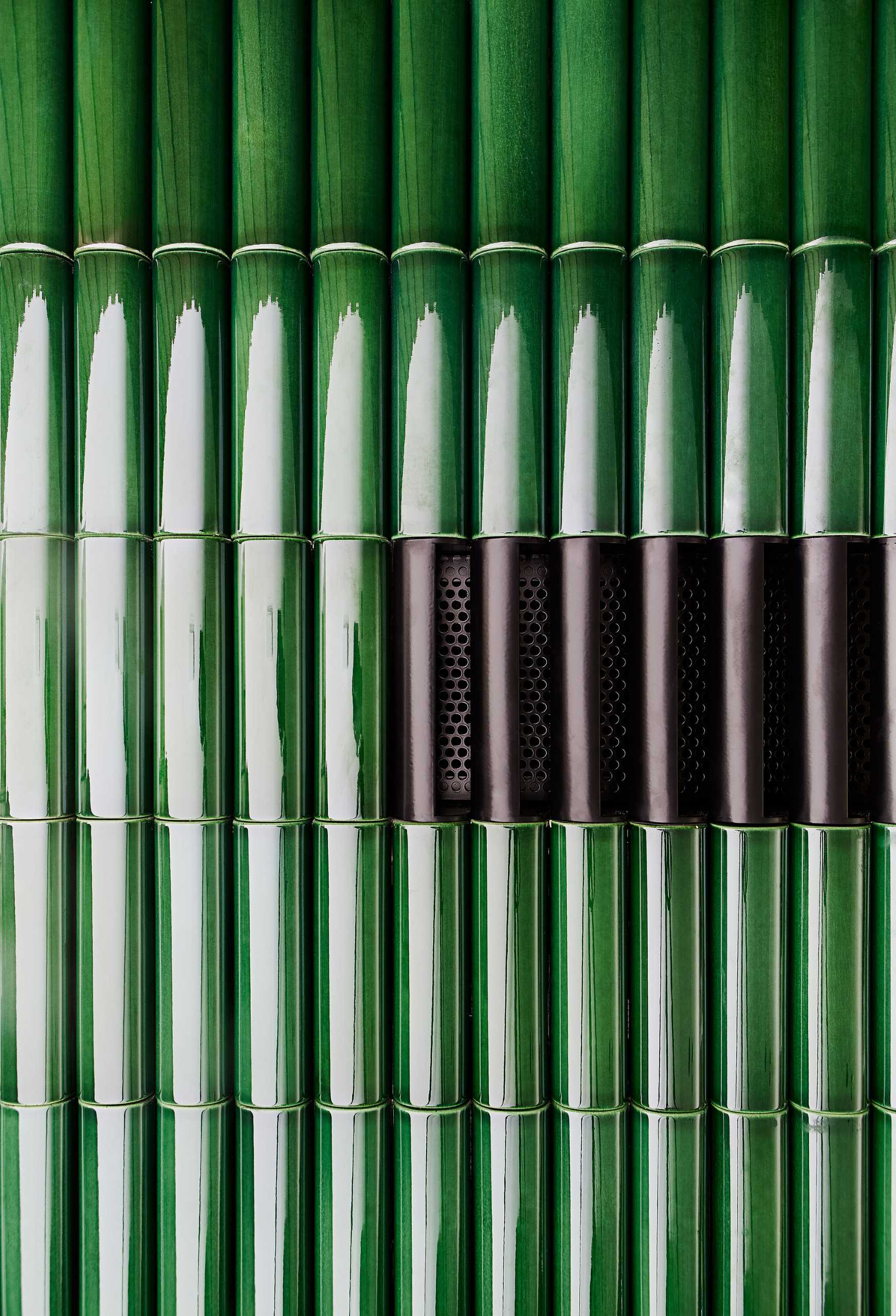 Opposite the living room is the dining area, where a built-in wood banquette creates plenty of seating for the owners and their guests when they are visiting on holiday.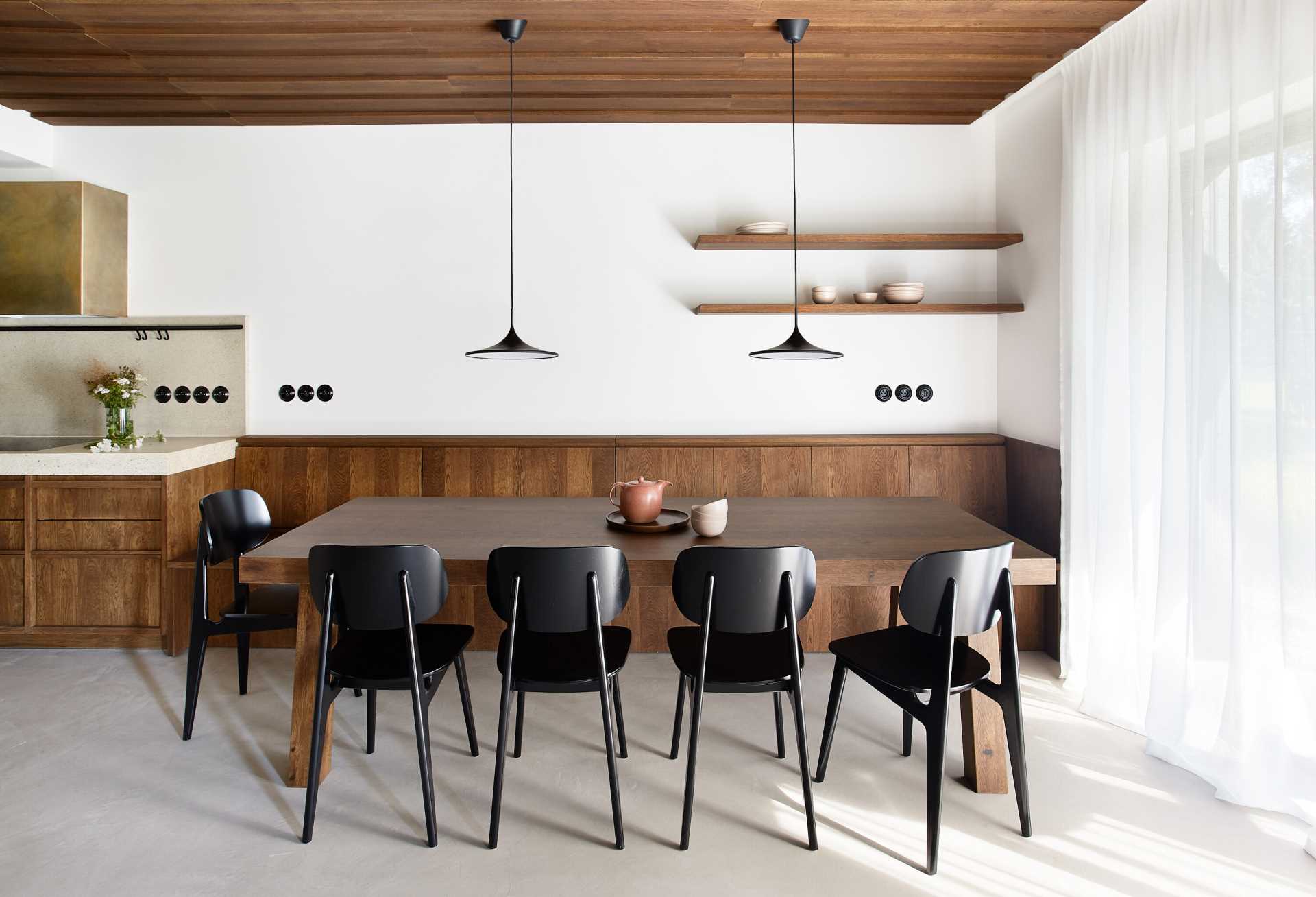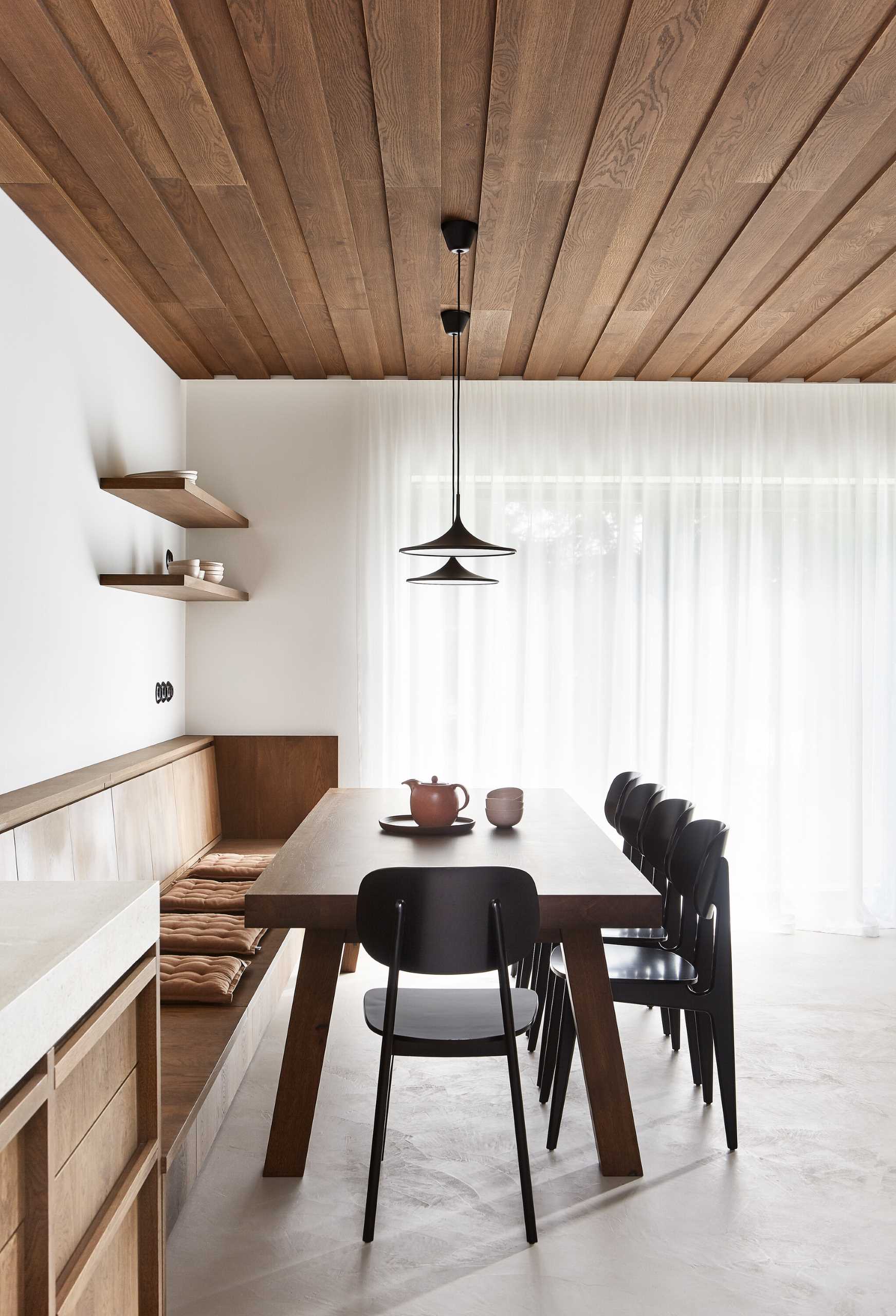 The kitchen is adjacent to the dining area and has a wall of white tiles, a concrete countertop, and wood cabinets. The banquette and the kitchen cabinets complement the wood that lines the ceiling.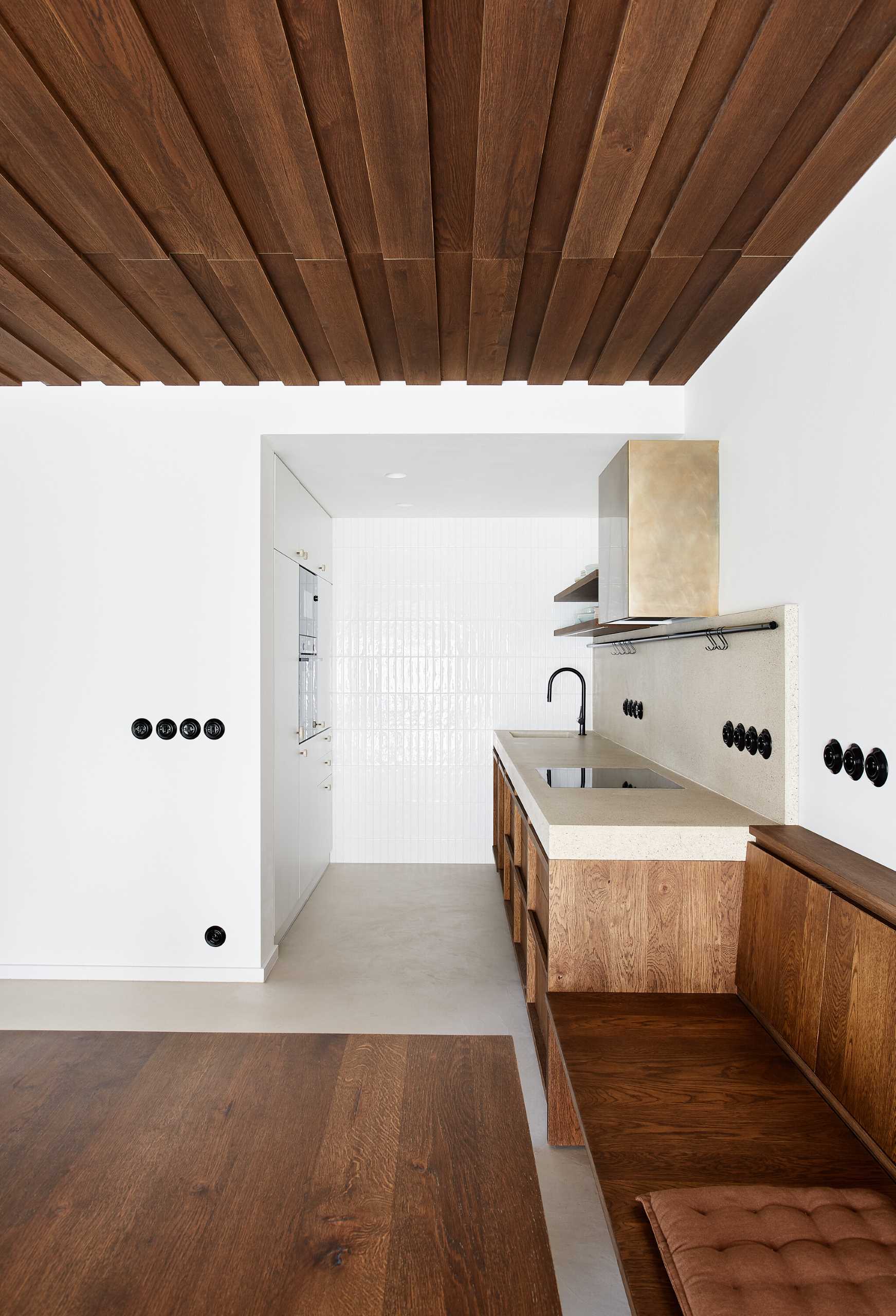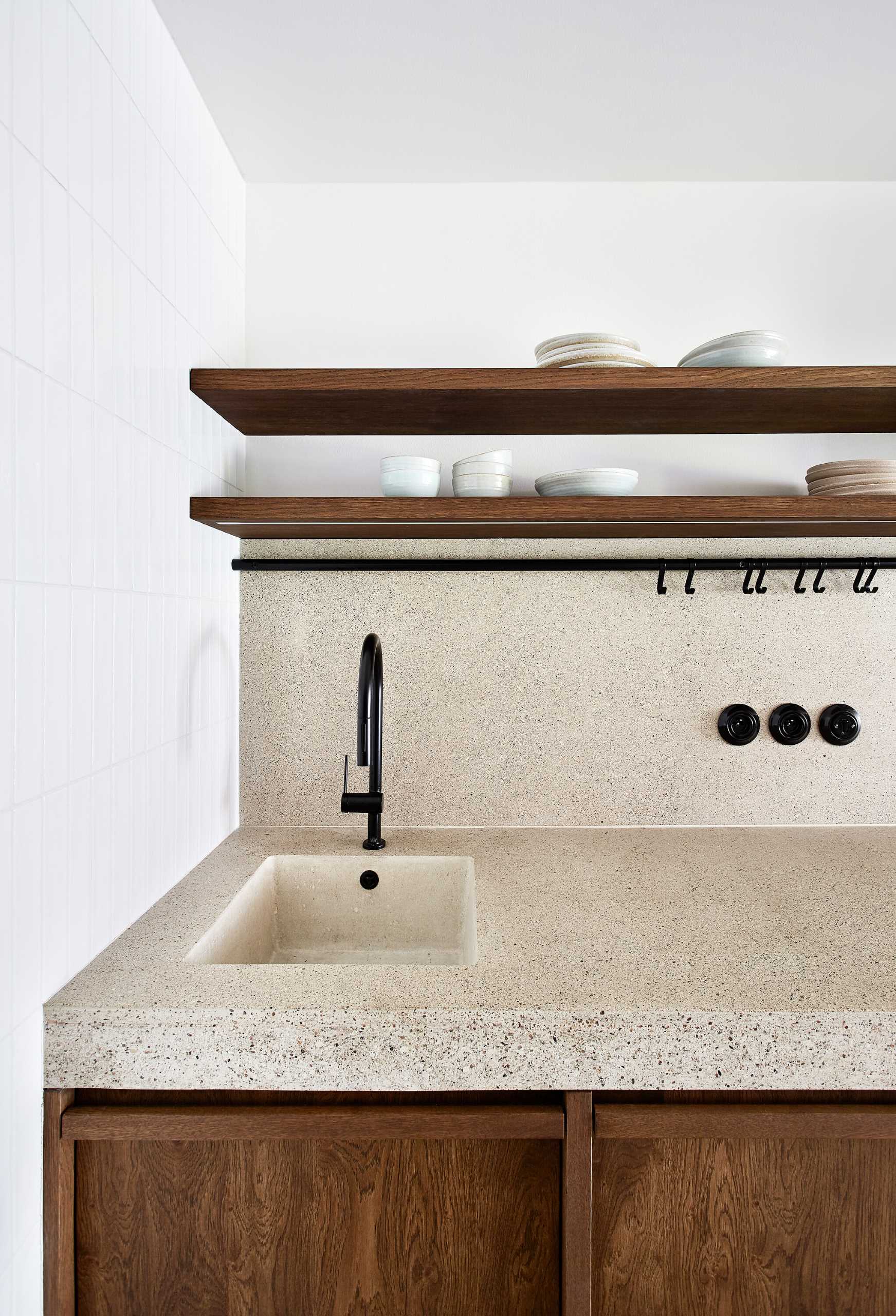 As the apartment is used for holidays, there's a variety of bedrooms. In this bedroom, neutral colors and natural materials create a calm atmosphere.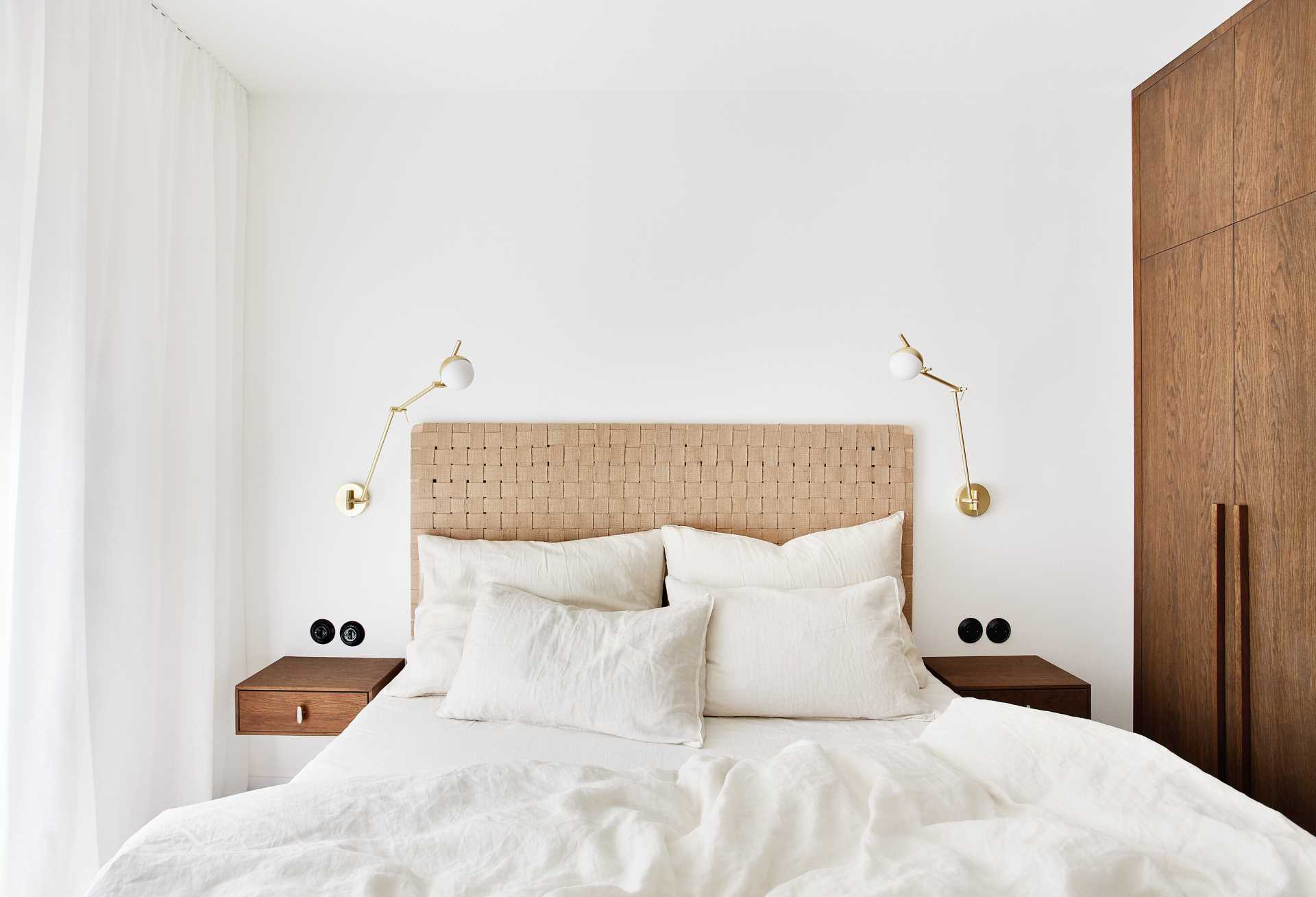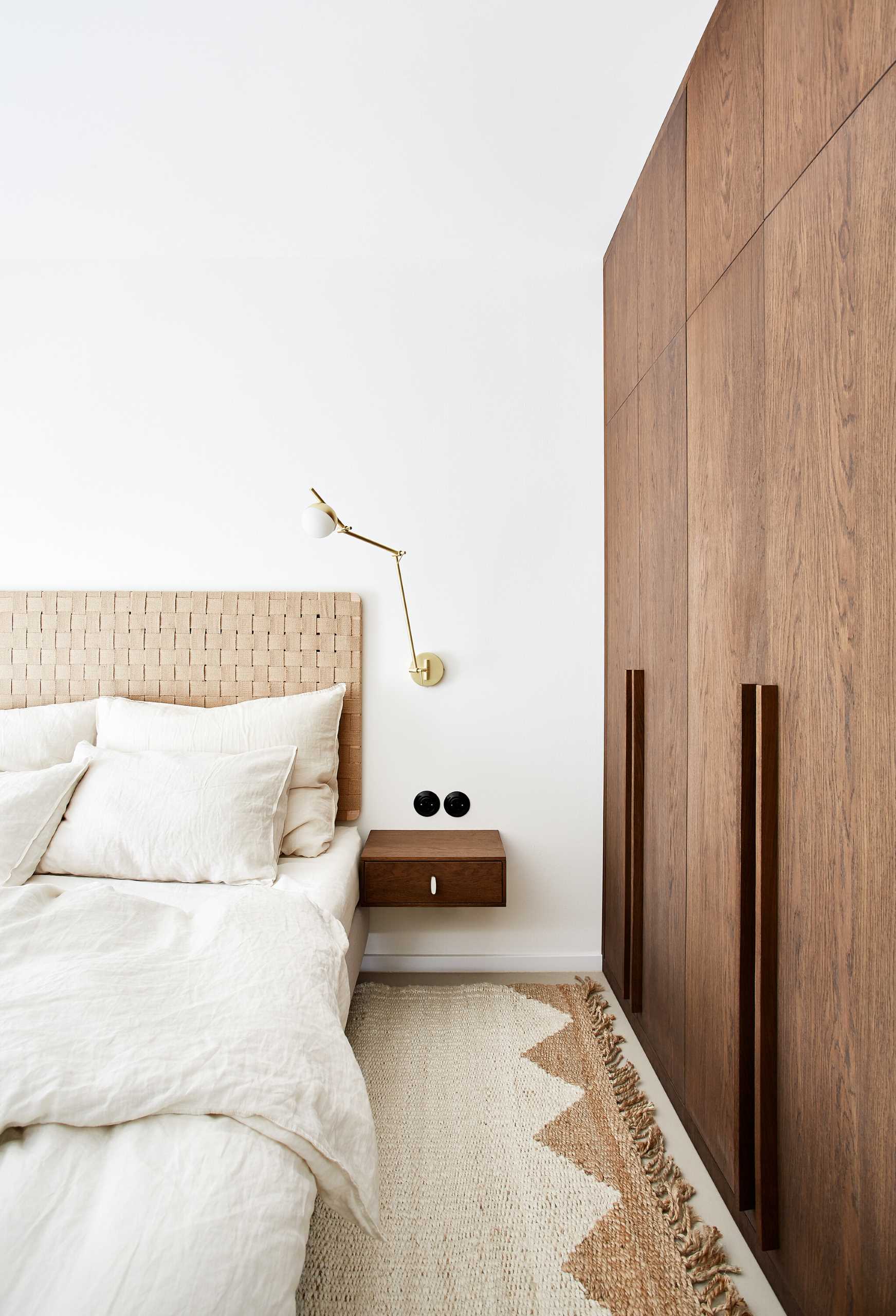 In another bedroom, there are multiple built-in bunk beds that have been included in a room for the children.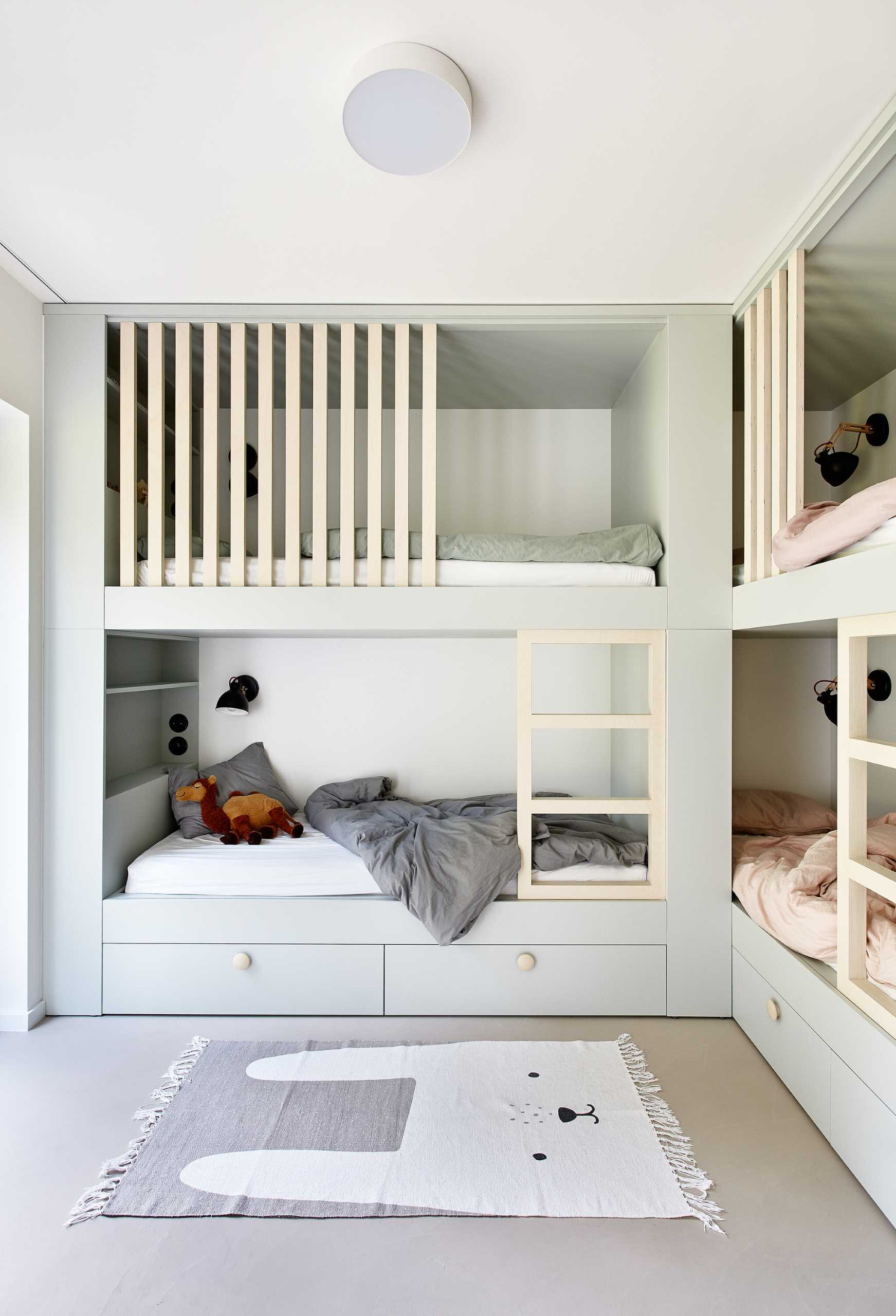 Another room includes two loft beds in a black frame. Underneath, there's a comfortable couch with two side tables. The couch can also be transformed into an additional bed.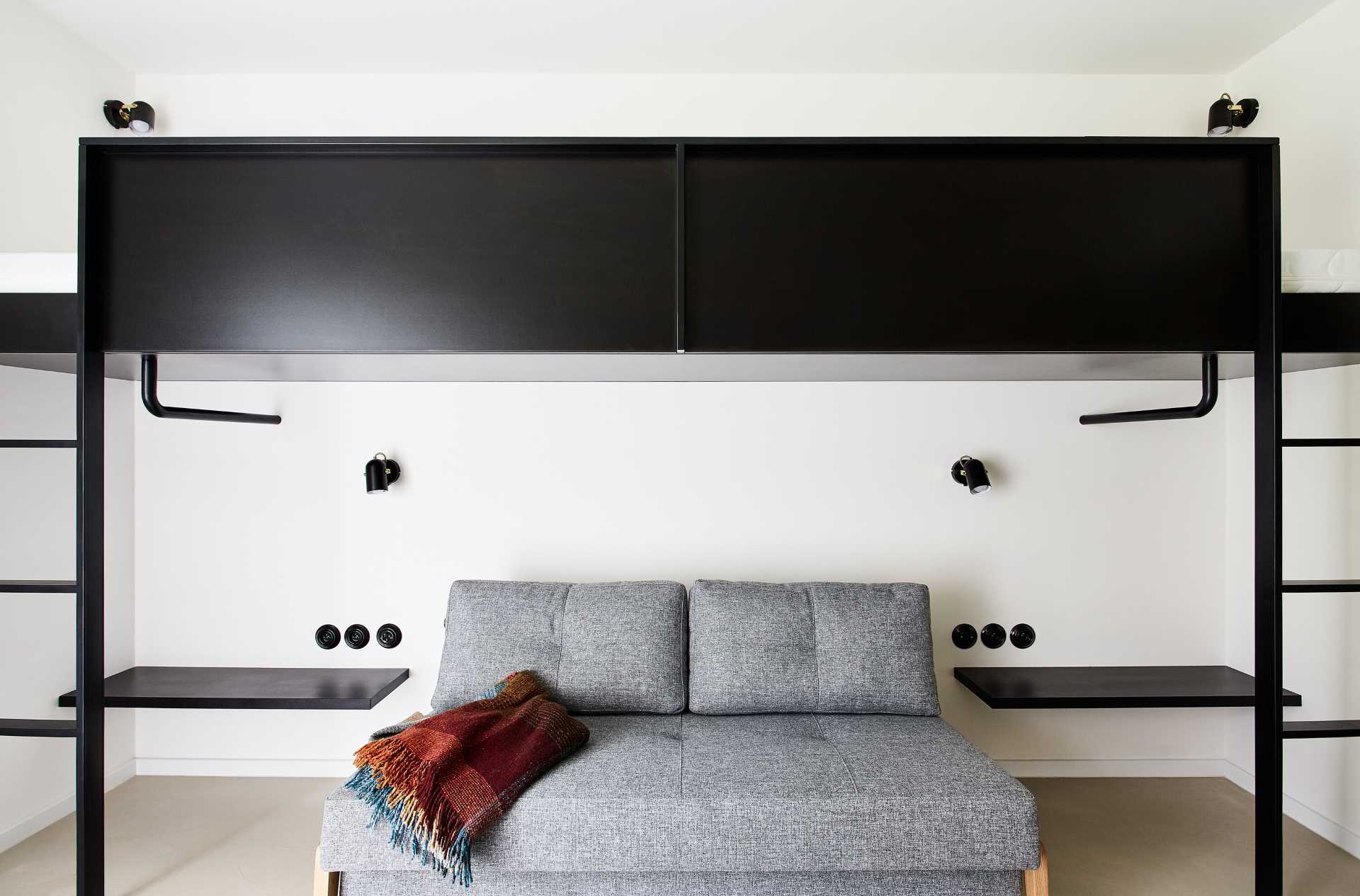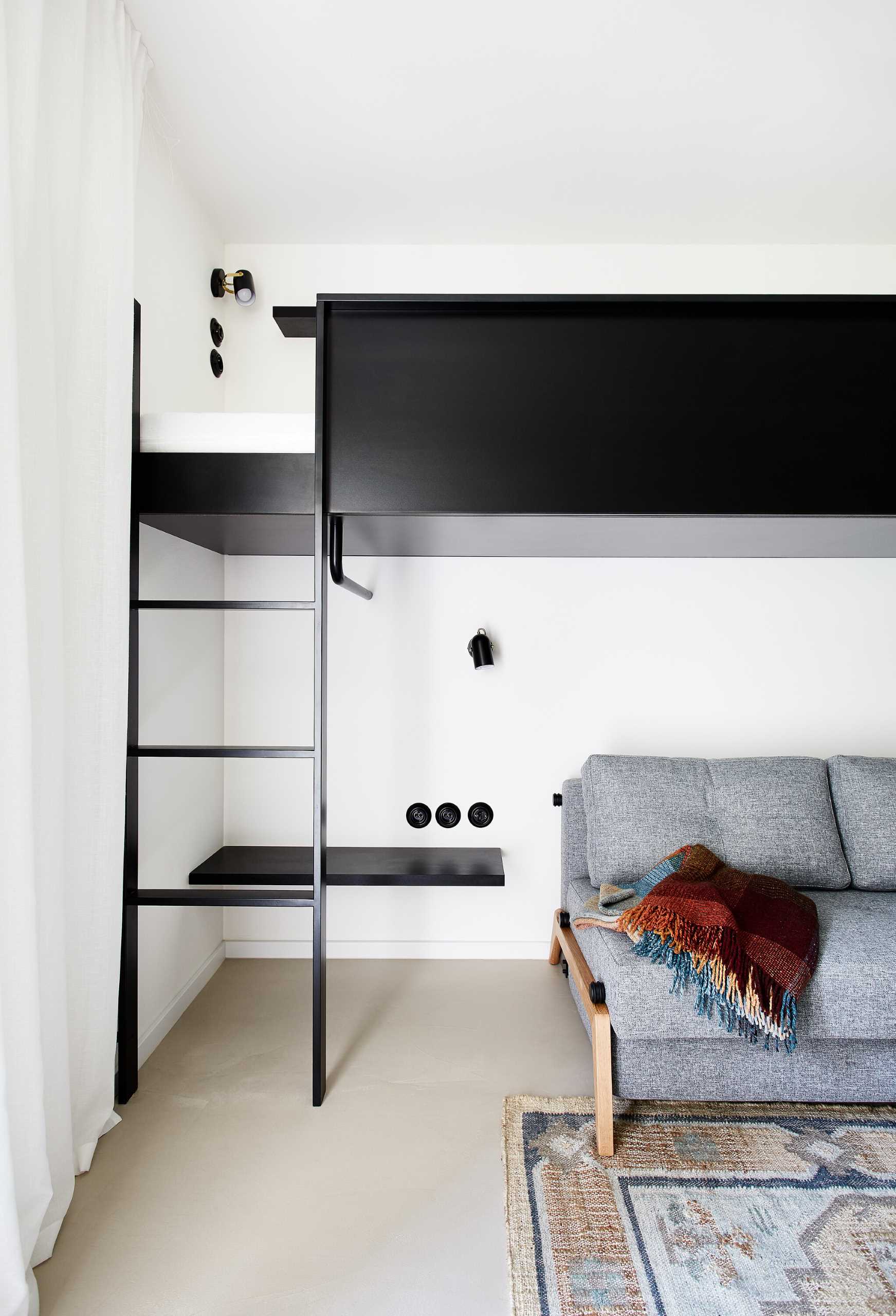 In the bathroom, wood cabinetry surrounds the vanity, while a concrete countertop includes built-in sinks, and white tiles line the wall.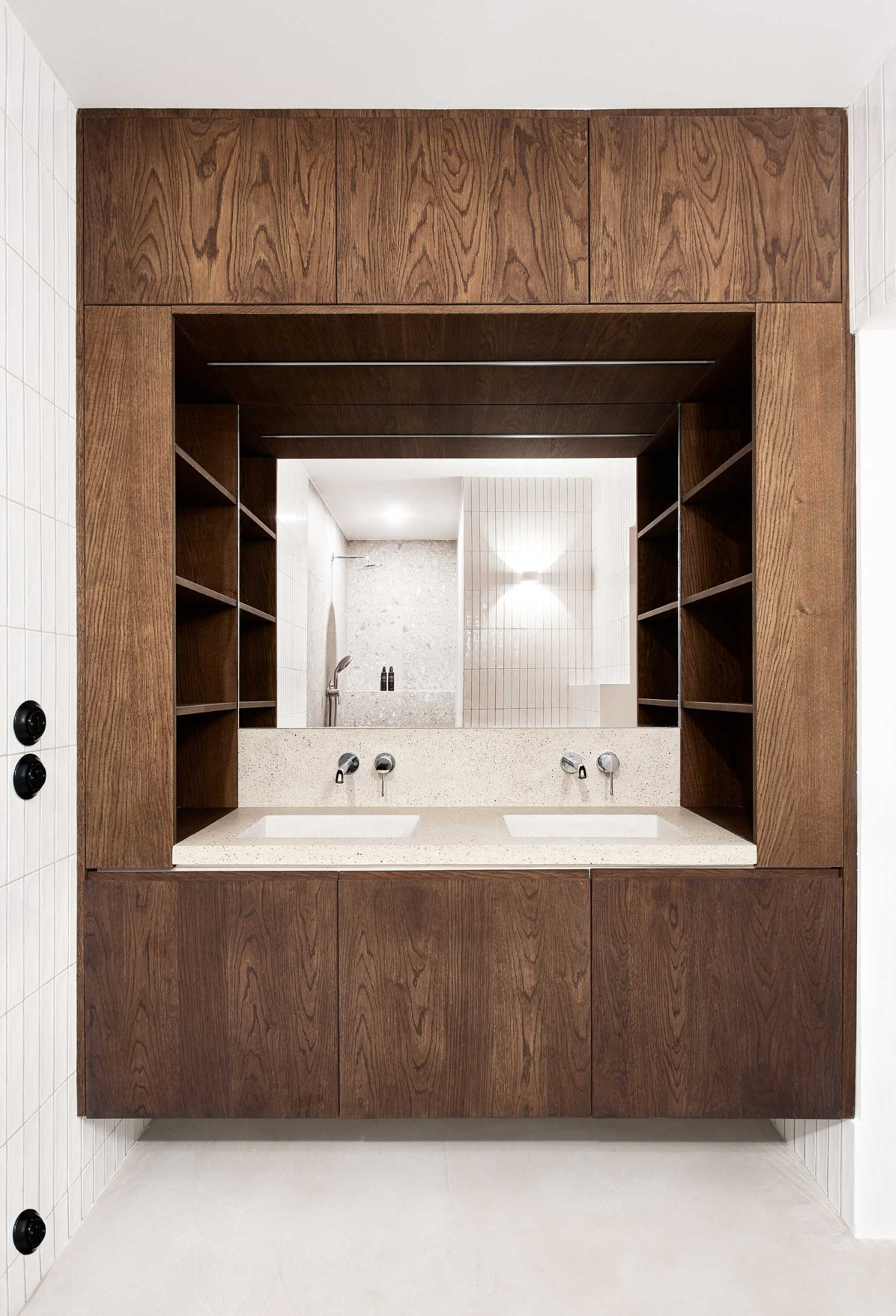 Here's a look at the floor plan that shows the social areas of the apartment at one end, with the bedrooms and bathrooms located off the hallway.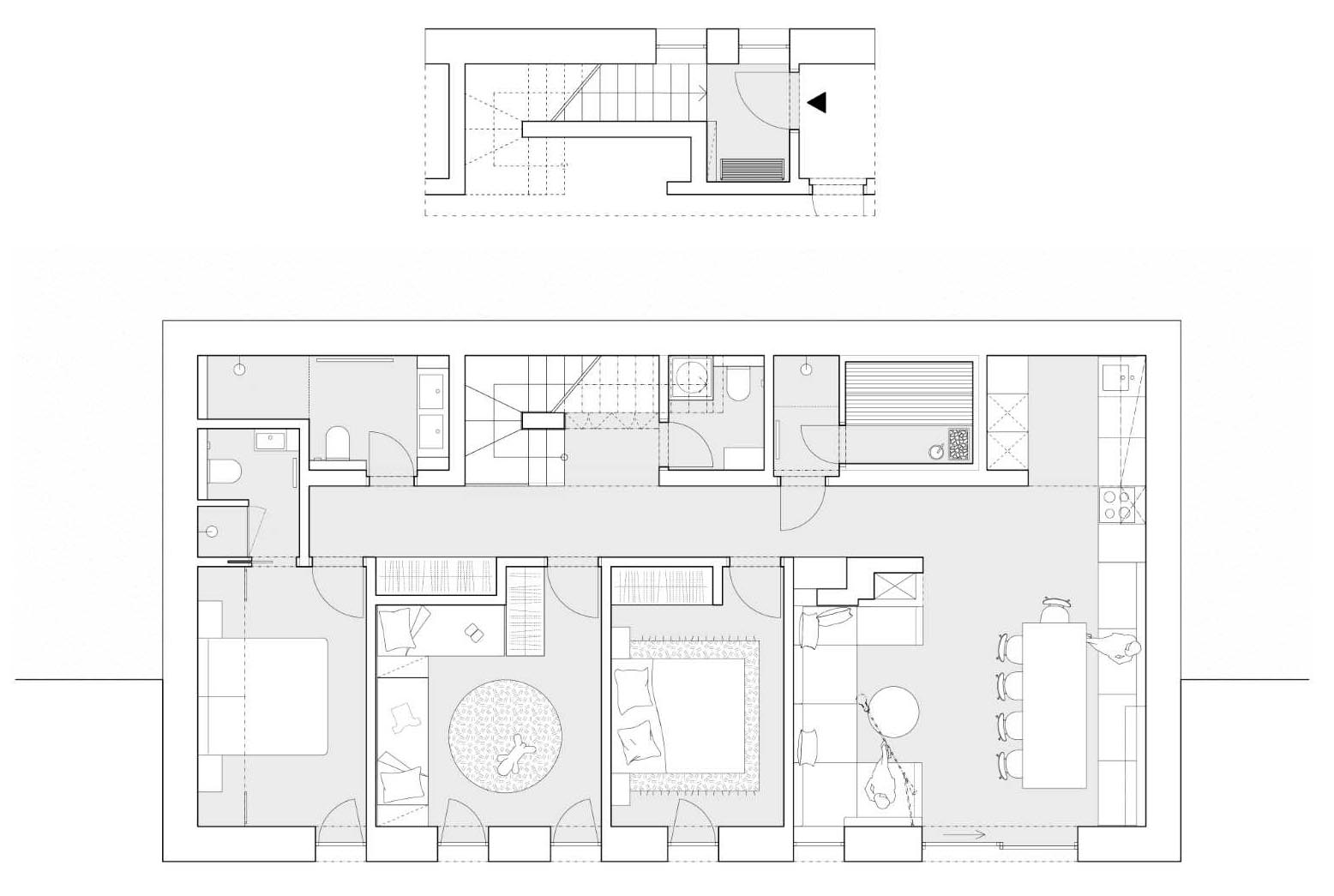 Photography by Veronika Raffajova | Design: Marketa Bromova architekti | Design team: Petra Ciencialova | Custom made concrete kitchen countertop and sinks: Burning Vibe | Carpenter works: FORM | Fireplace contractor: Kominictvi Zdenek Brichacek | Curtains: Textil s citem
Source: Contemporist