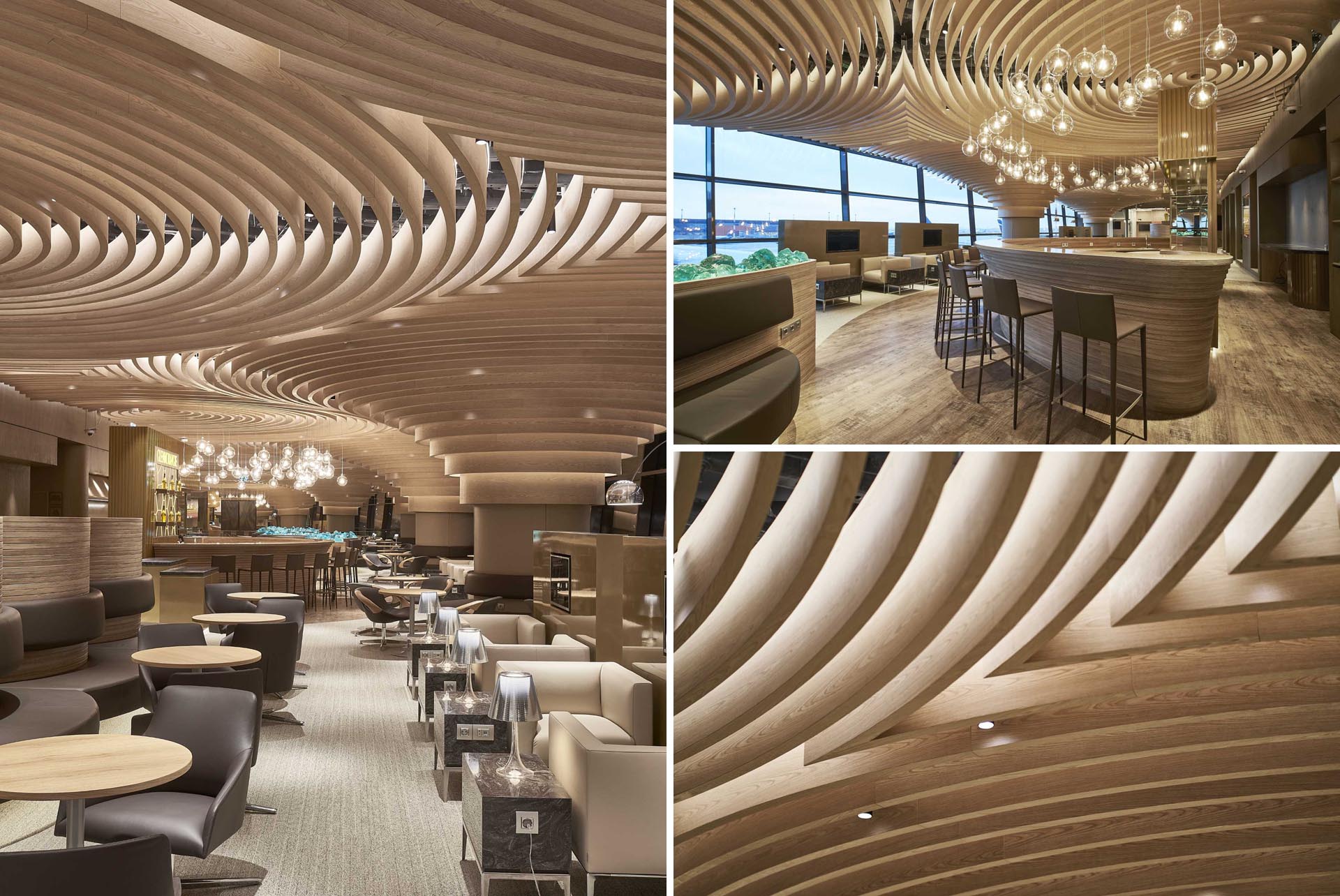 Netherlands based M+R interior architecture has shared with us images of their recently completed project, the El Lissitzky Lounge, an airport lounge in Russia.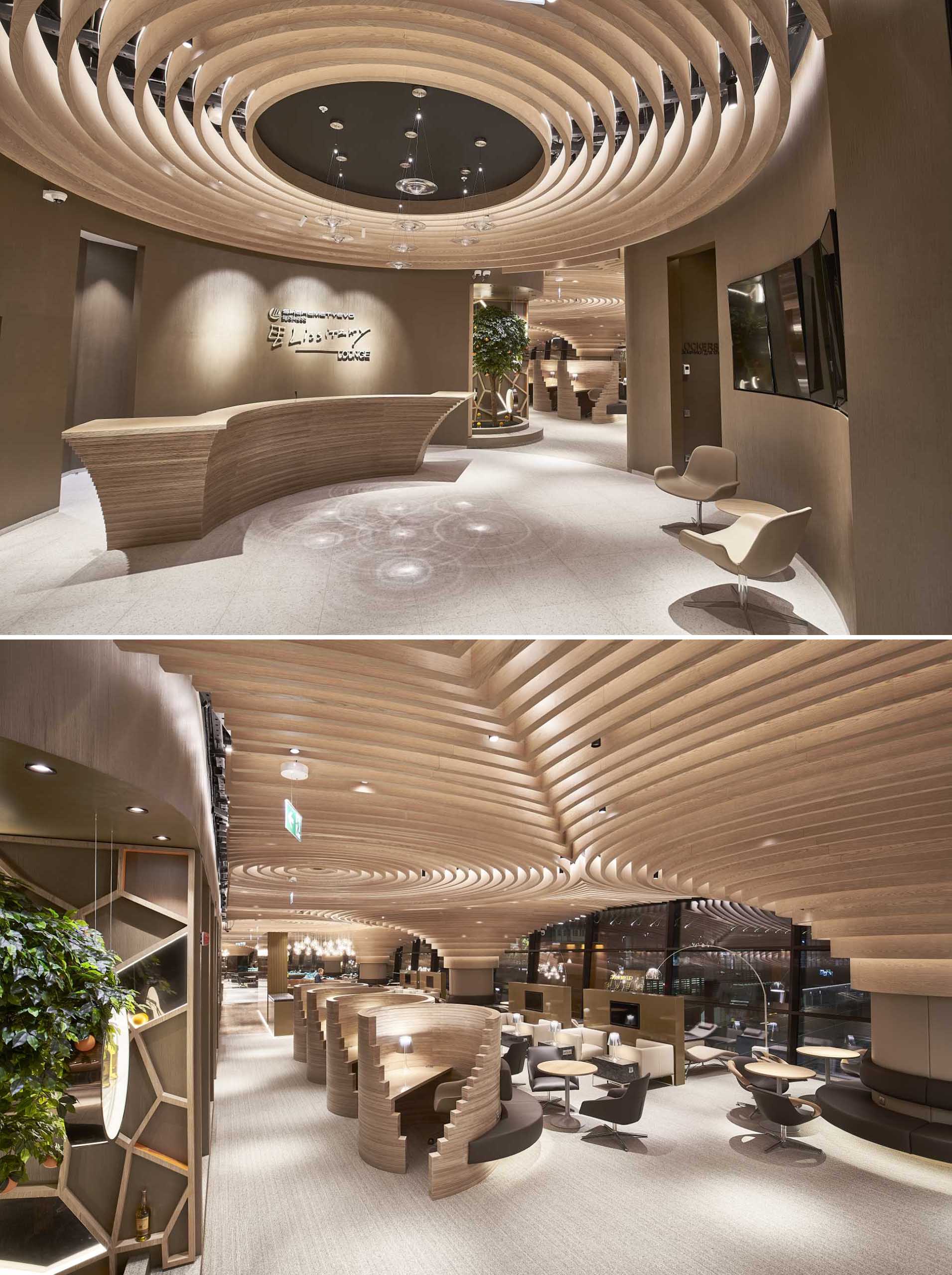 Drawing inspiration from artist El Lissitzky, the designers wanted to create a space that would be a home away from home, and at the same time showcase geometric shapes that represent the graphic art of the artist.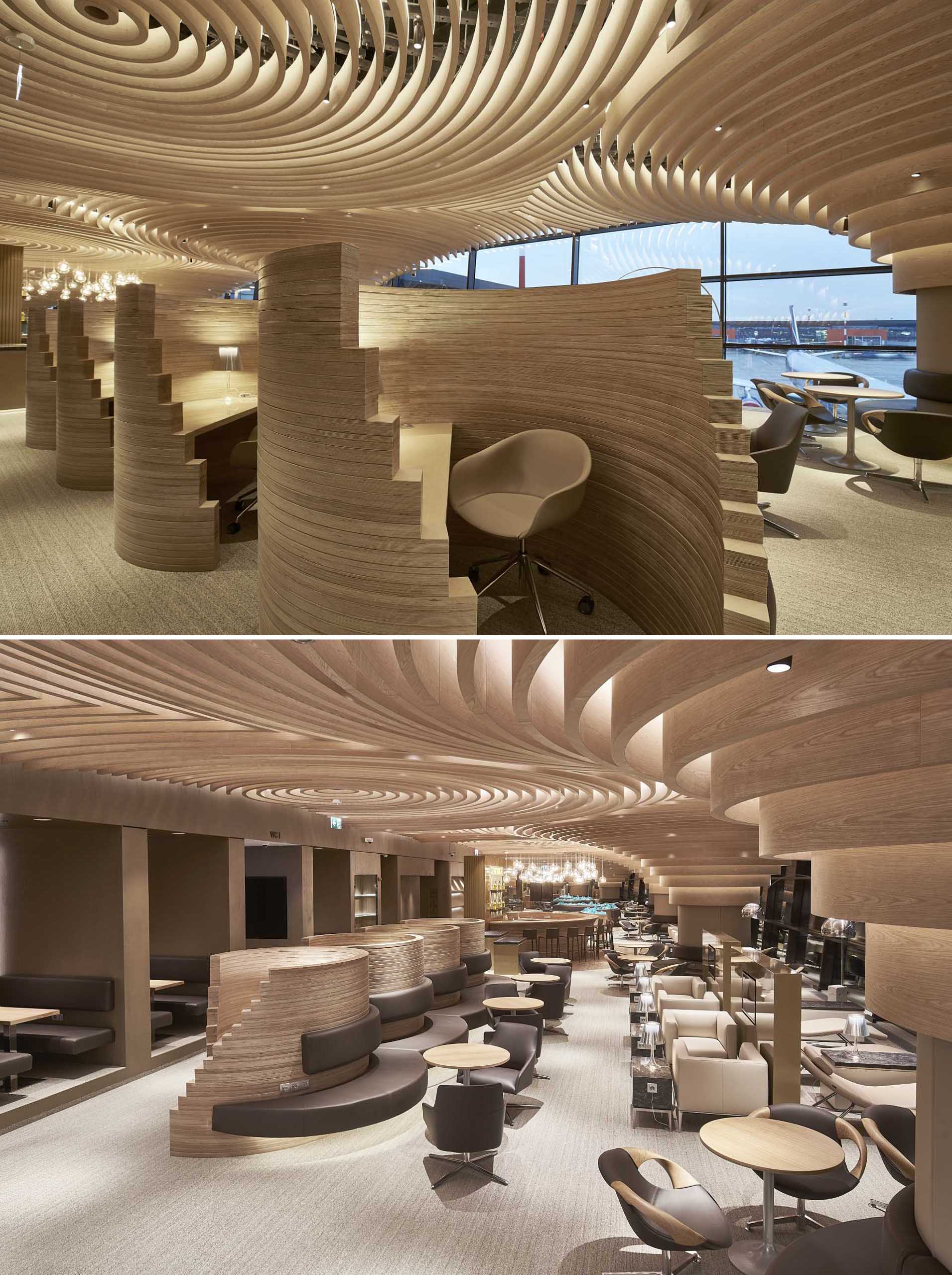 Most notable within the interior is a sculptural wood ceiling that covers the entire space, spreading over various seating areas.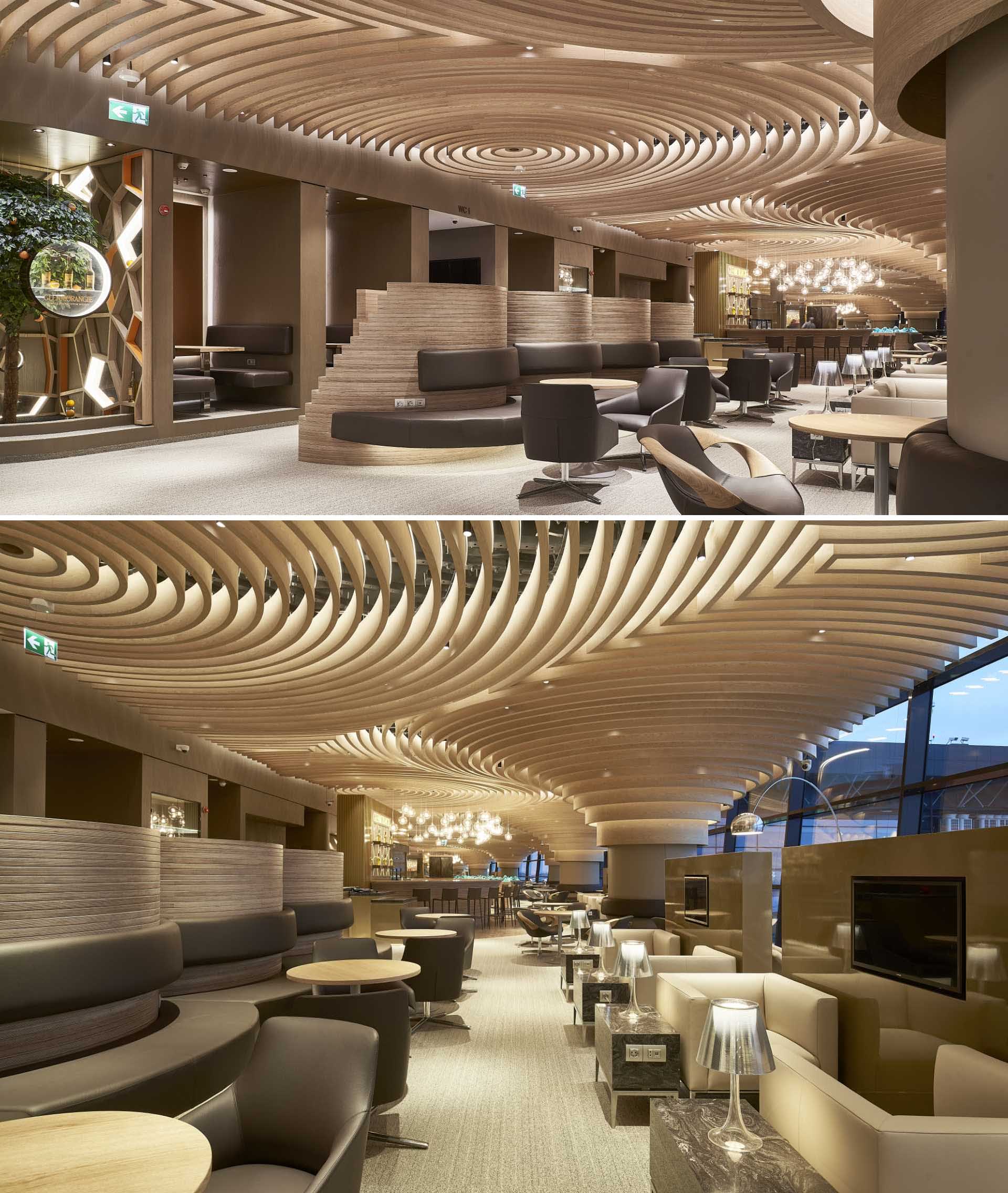 For the design, the designers made a 3D model so that they could create the ceiling elements in the right form and dimensions.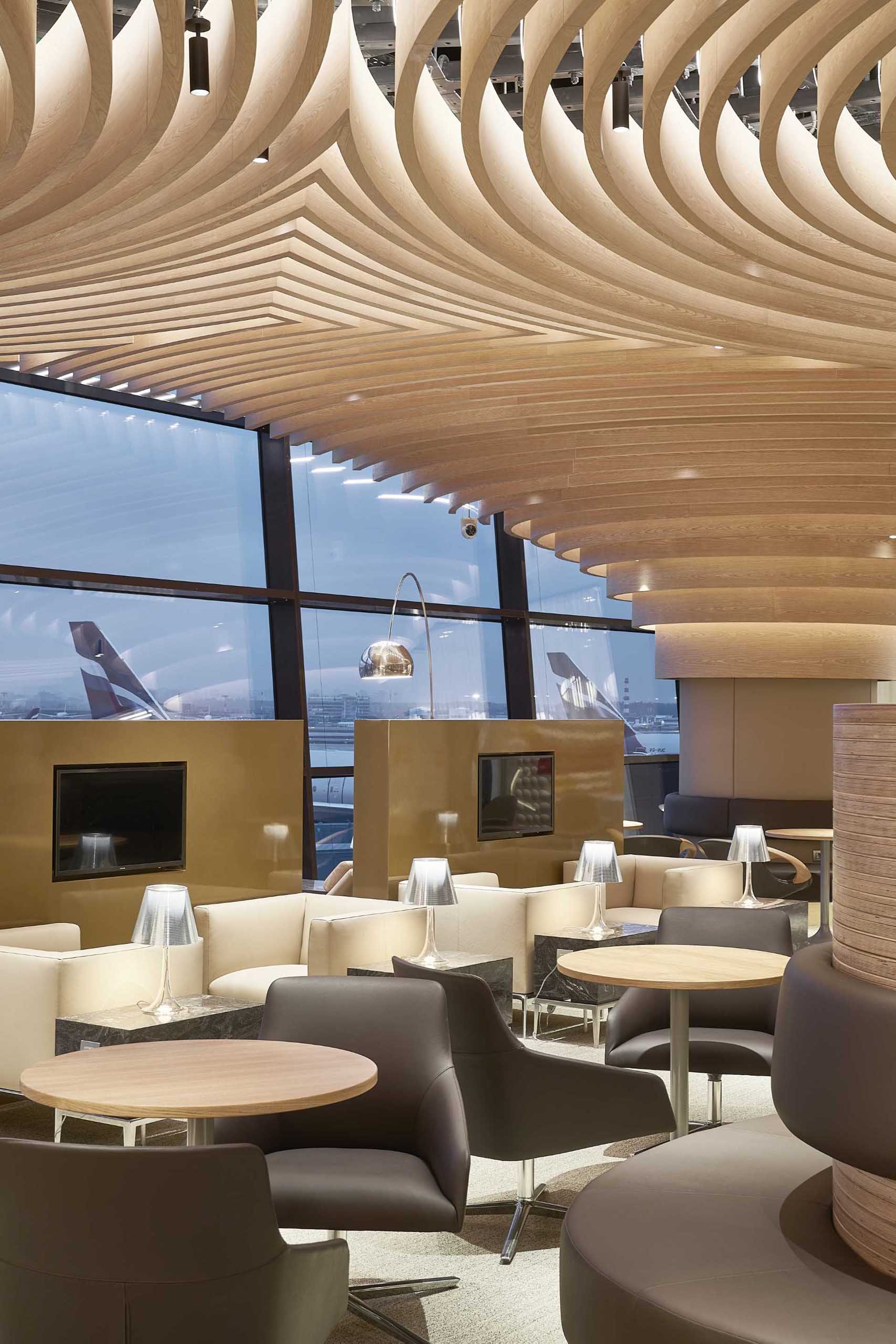 The construction columns were included in part of the total design approach, while the circular ceiling elements are the same in terms of dimensions and are repeated several times.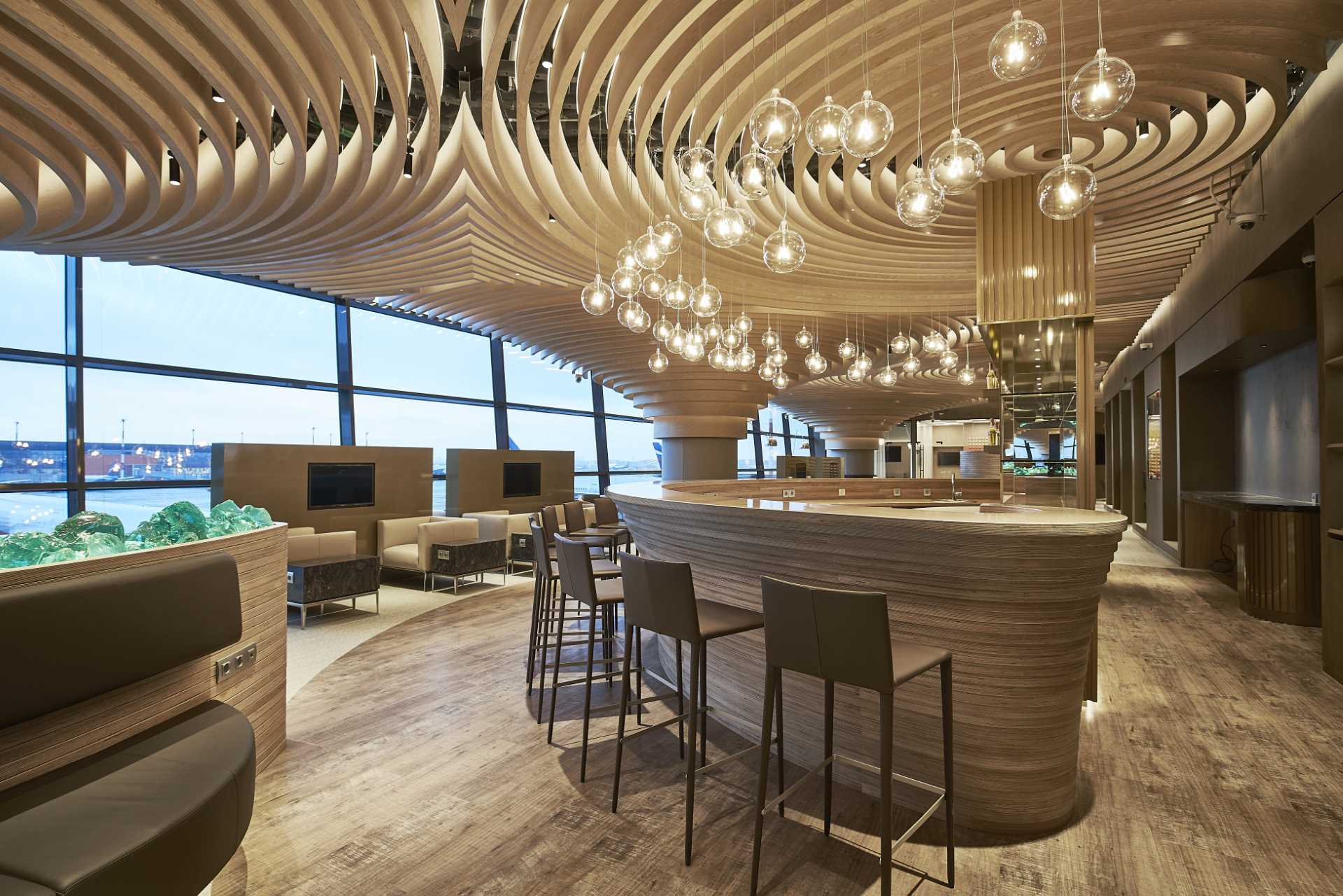 LED lighting has been included in the design of the ceiling, hidden away from view and mounted between the ceiling facias.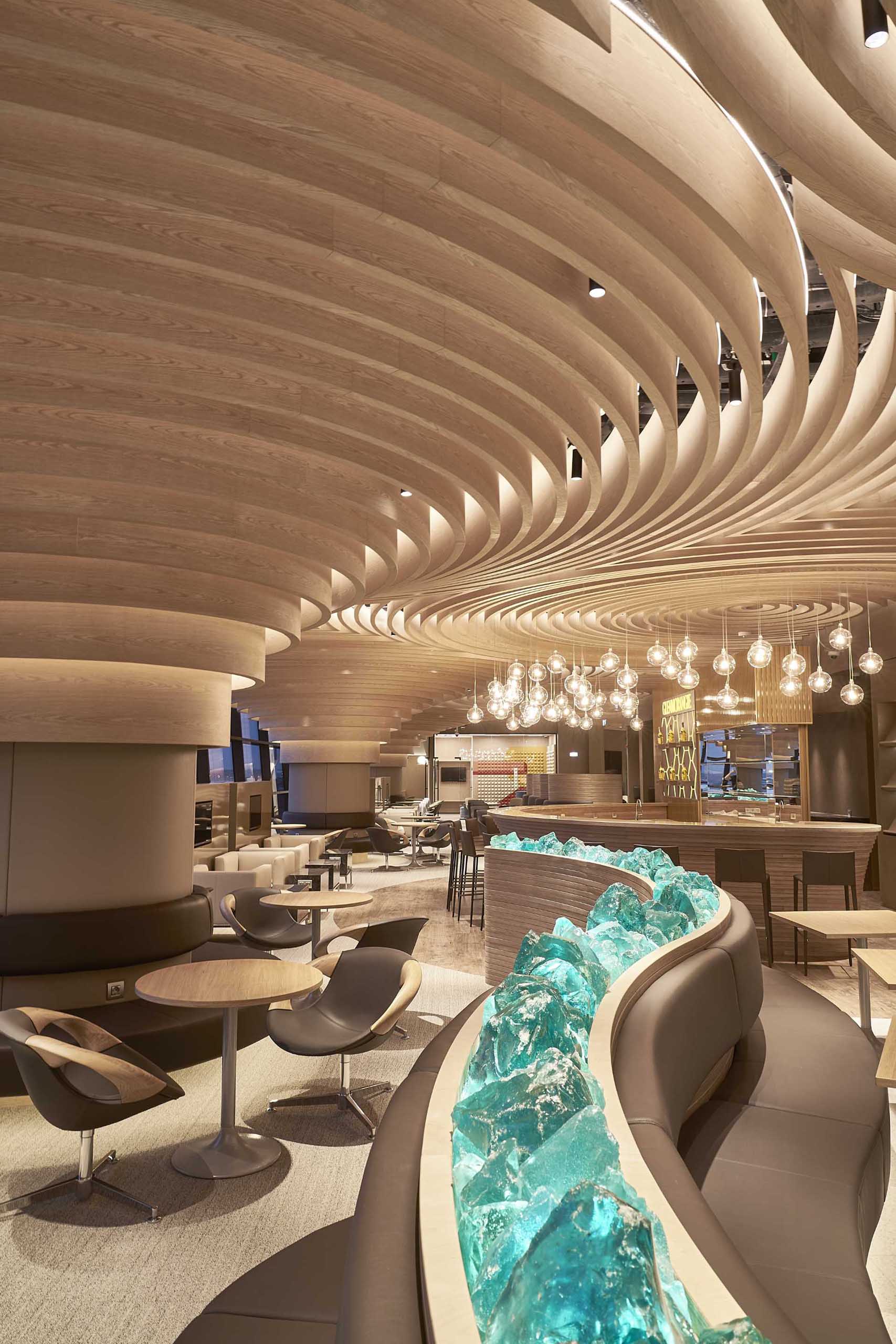 To complete the project, a special metal construction piece was produced, allowing the ceiling elements to be positioned at the correct height.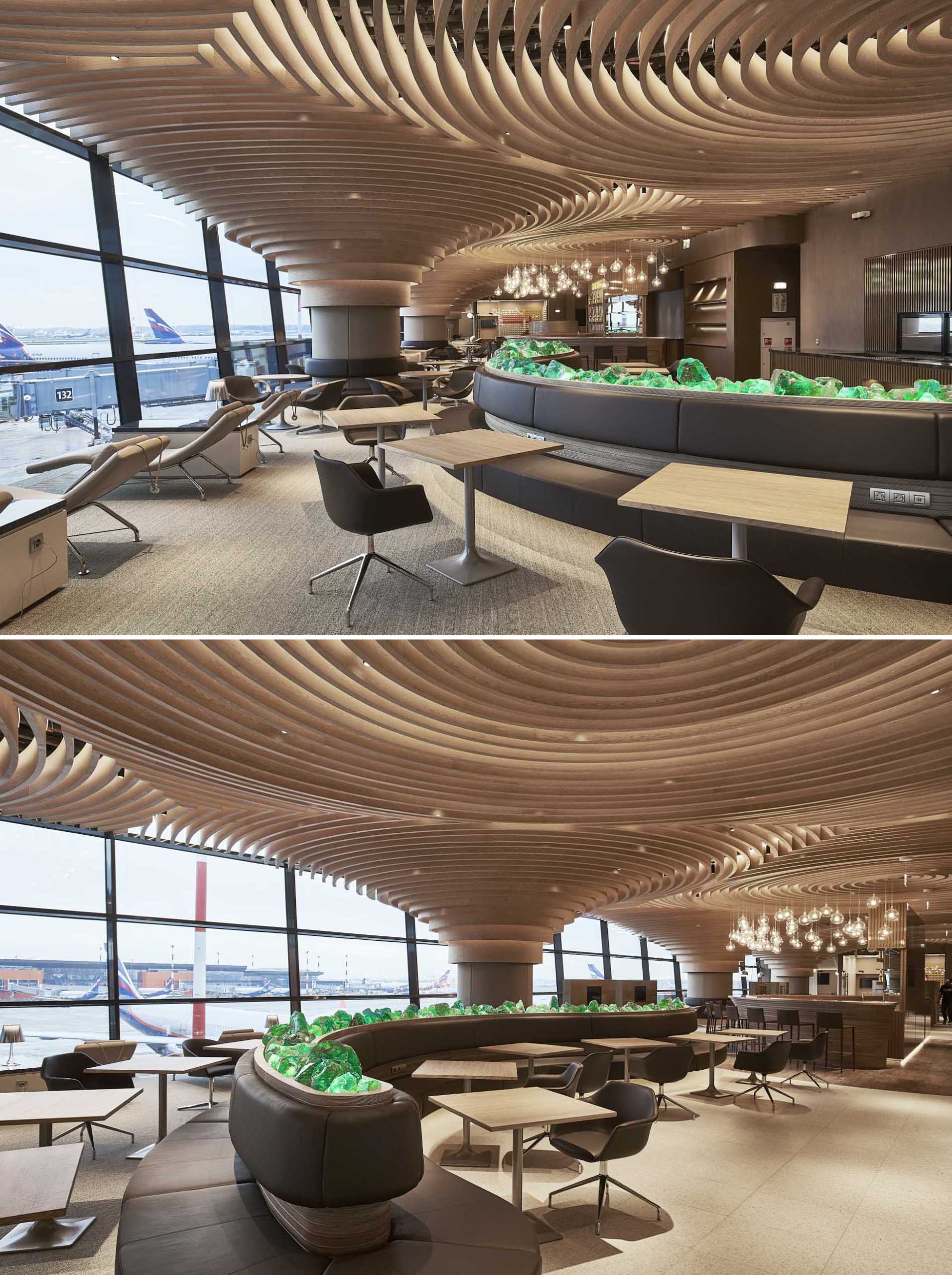 Other materials used throughout the interior include glass and natural stone.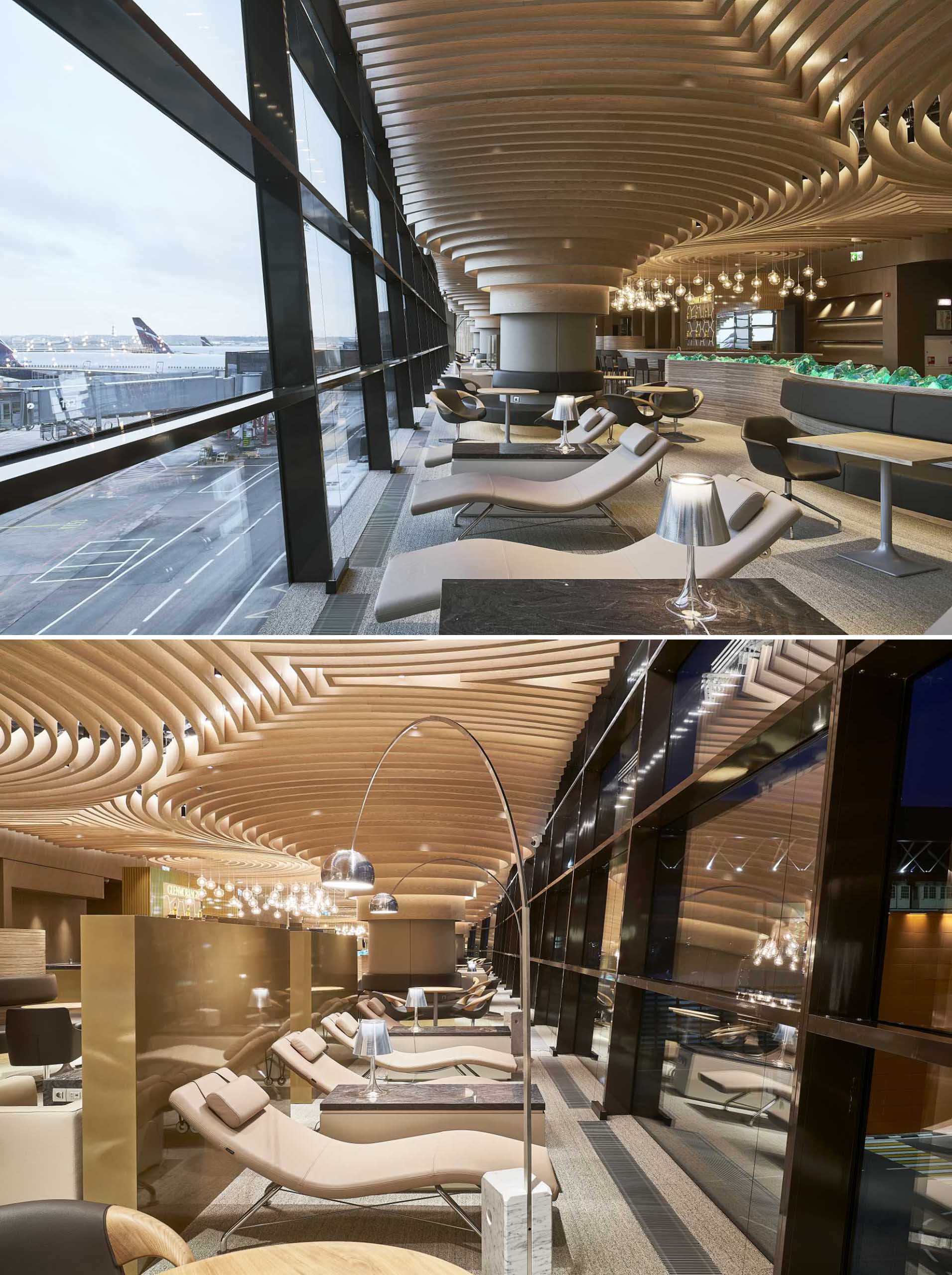 Here's a closeup look at the wood ceiling, its curves, and its joins.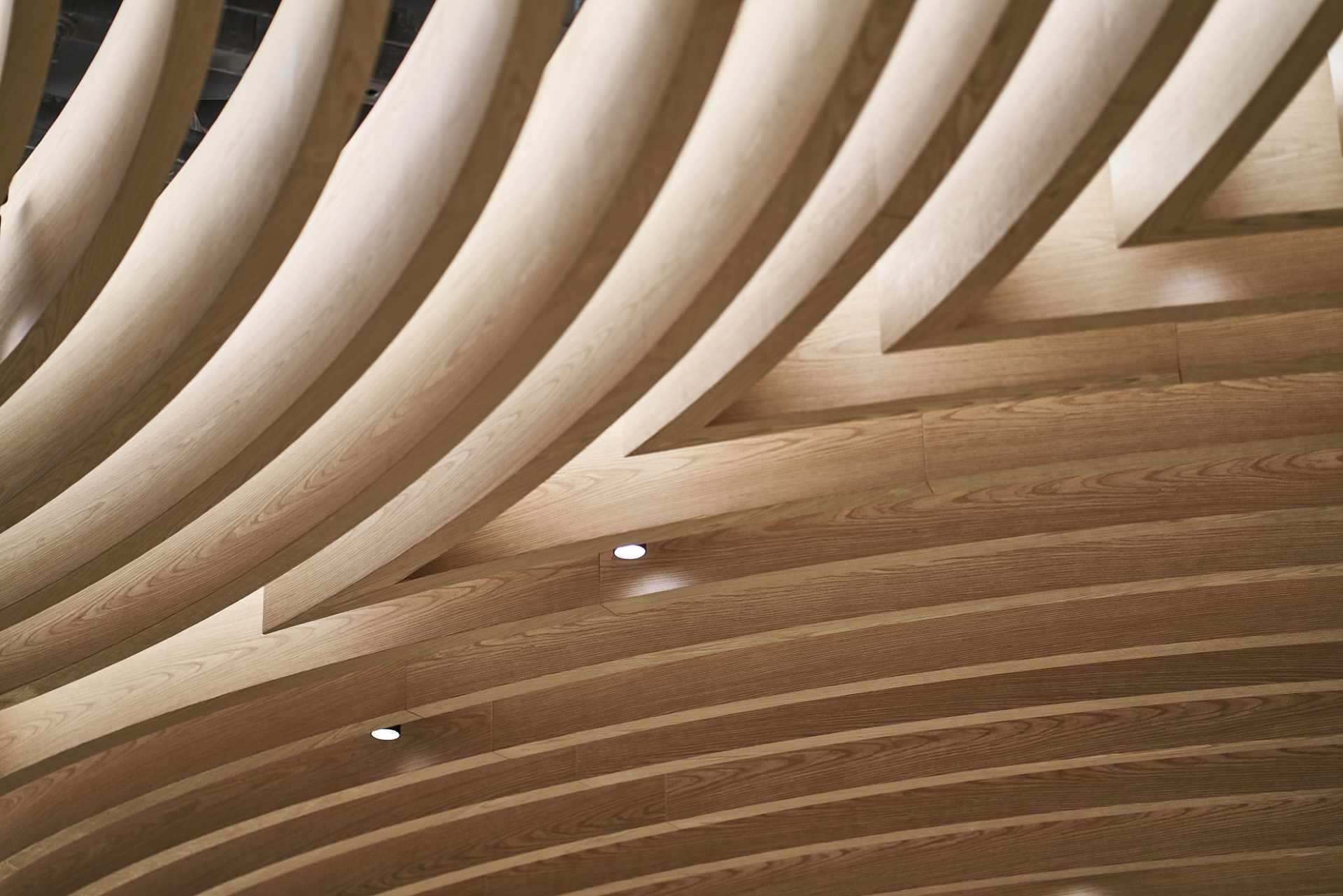 The floor plan shows the layout of the ceiling and the different seating zones.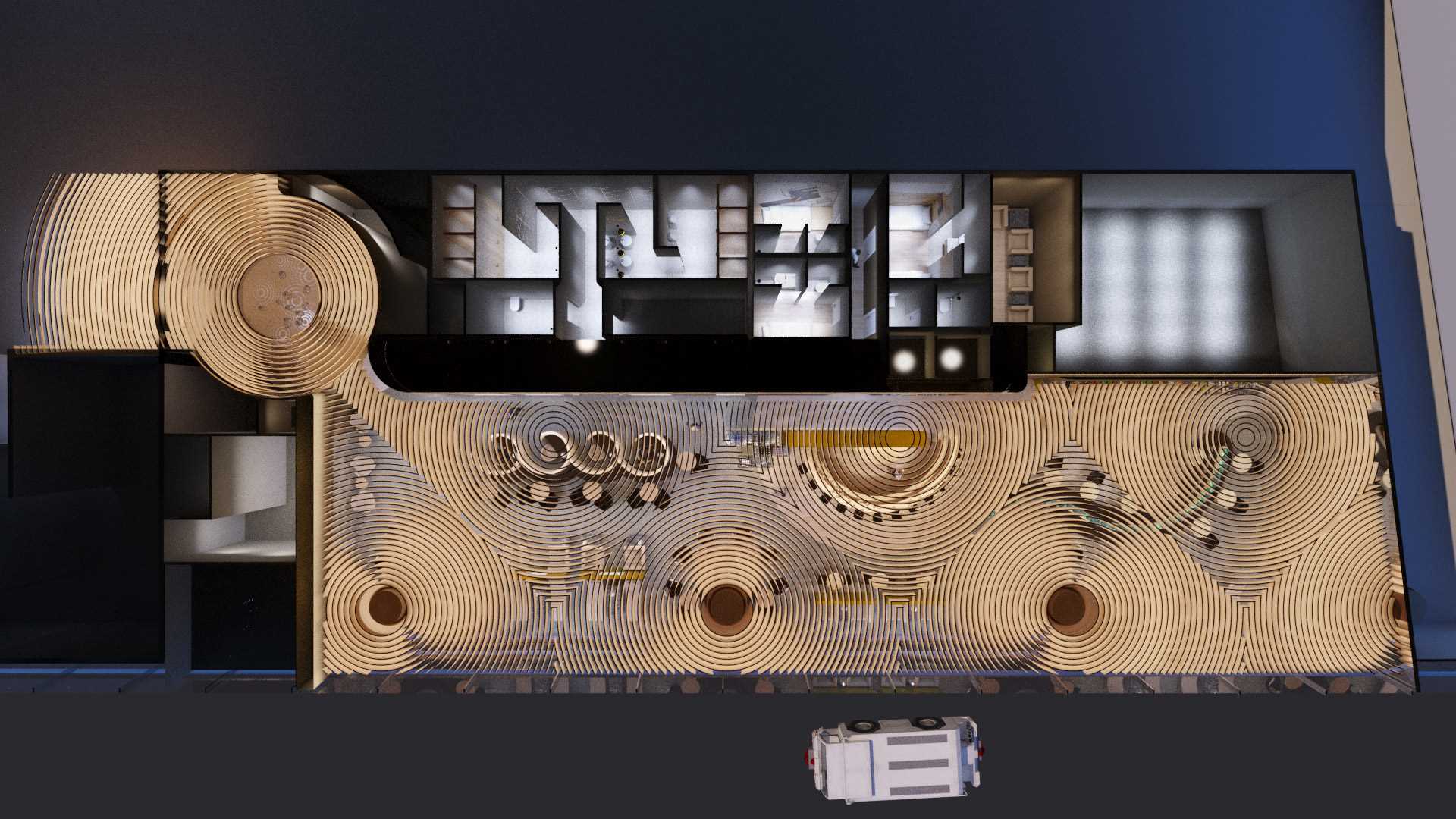 Photography by Herman de Winter | Design: M+R interior architecture
Source: Contemporist