May 27, 2022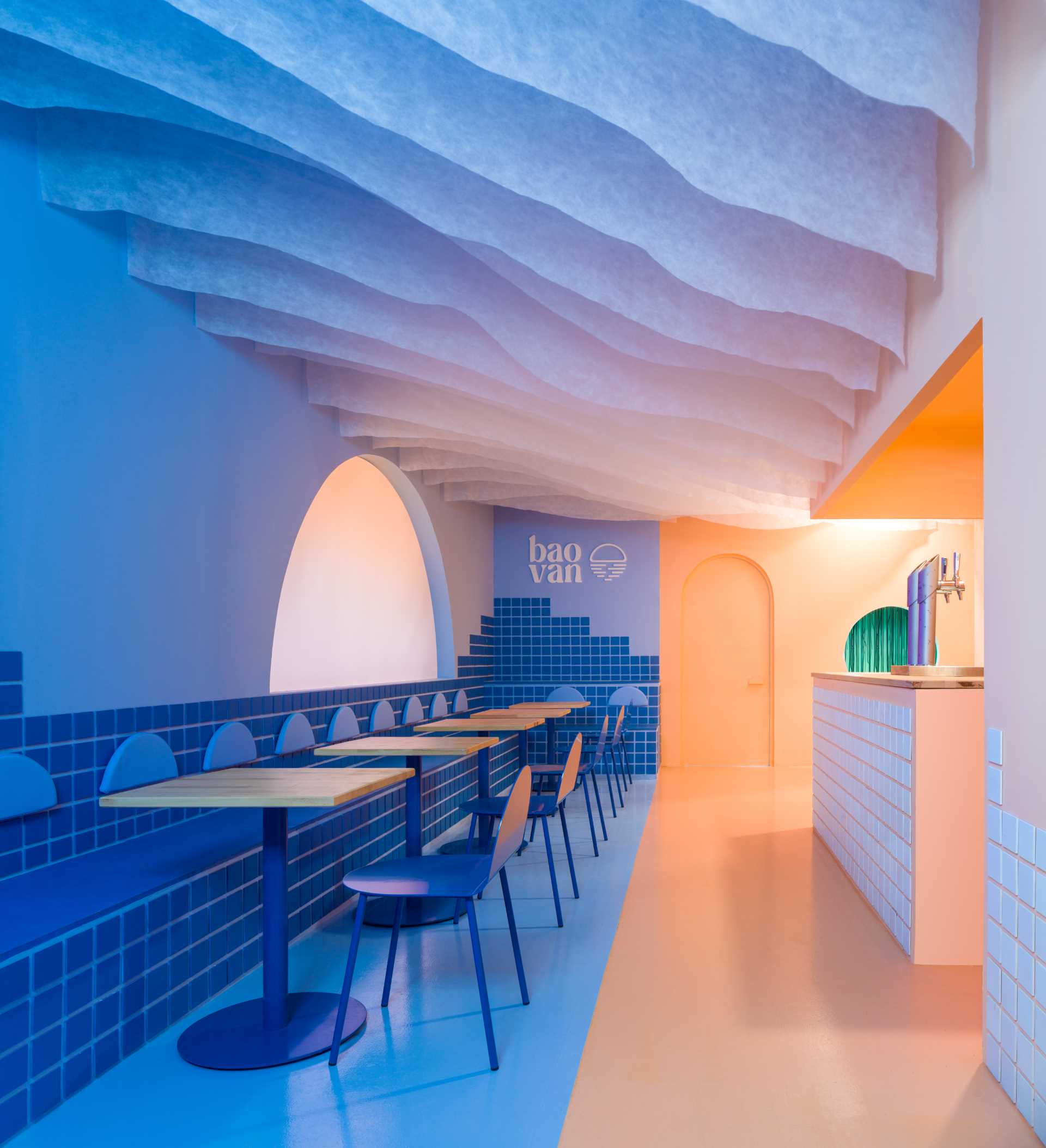 Clap Studio has sent us their latest project, a restaurant in Valencia, Spain, that's designed to recreate a sunset on the beach.
Named 'Baovan', the restaurant is broken up into three different areas. The light green facade represents "the forest", with a porch full of ropes that fall from the ceiling to create a sense of dense vegetation.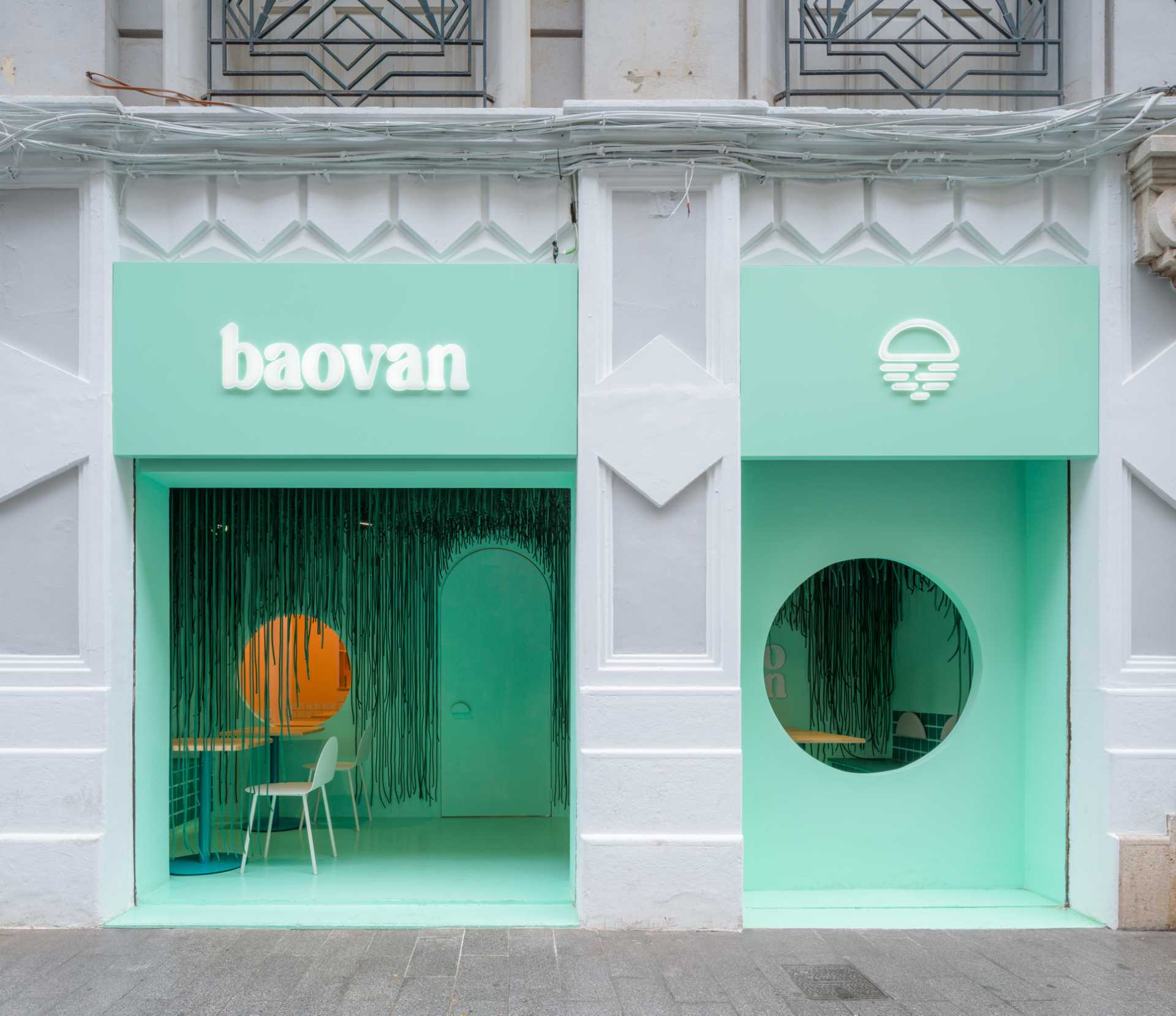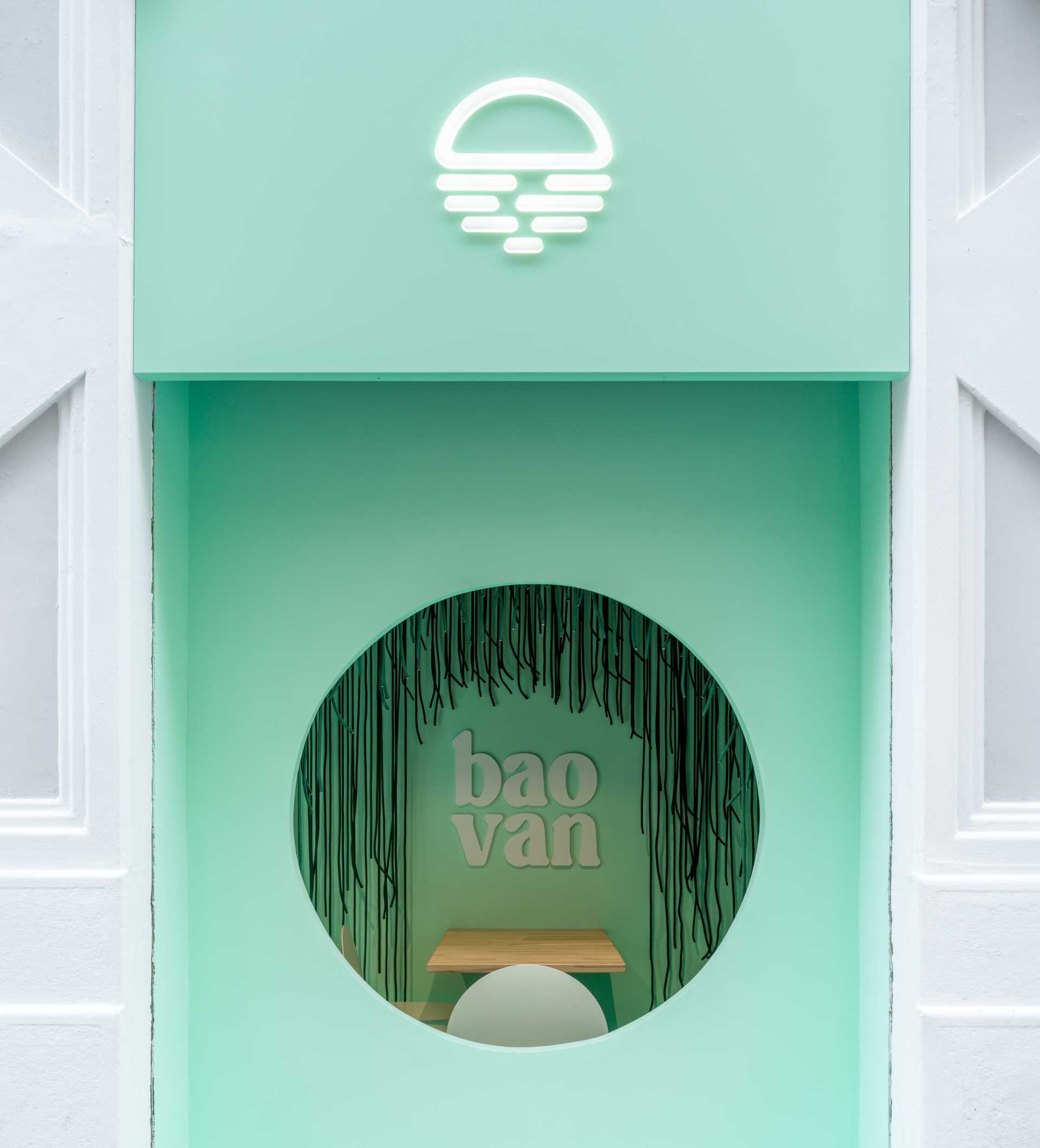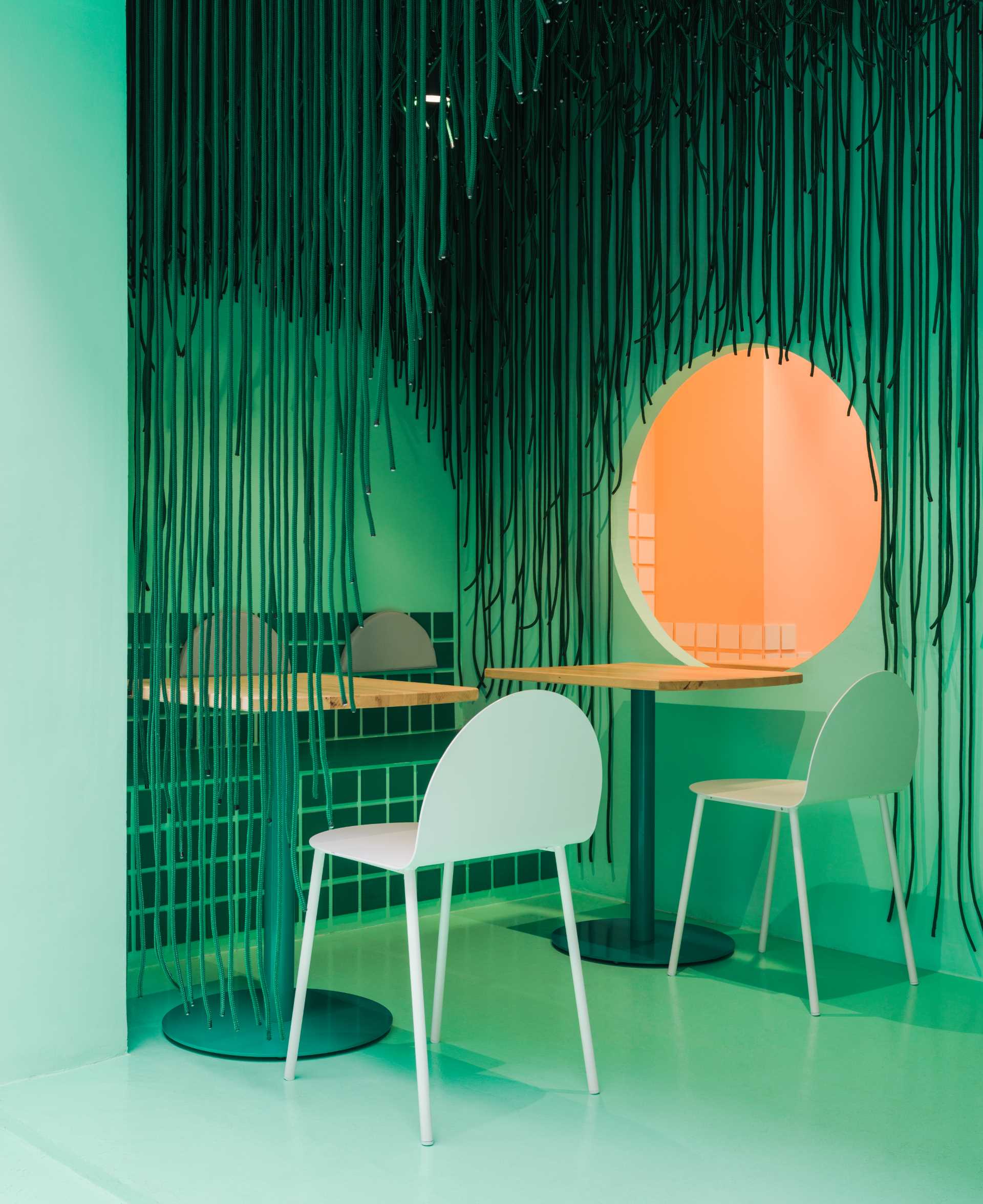 Once the user crosses the forest he discovers the beach area, with sandy-colored walls and a ceiling that recreates a blanket of clouds.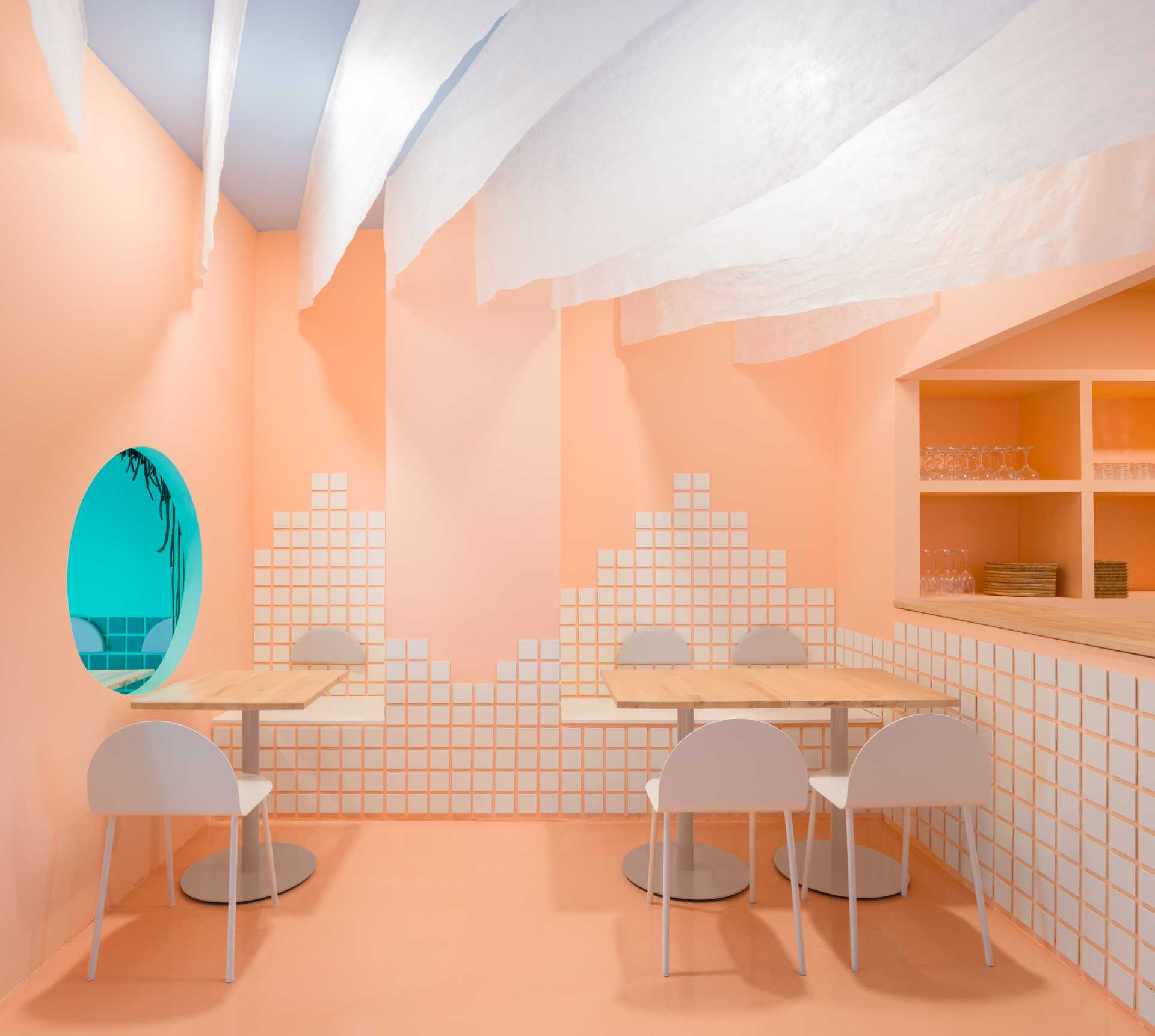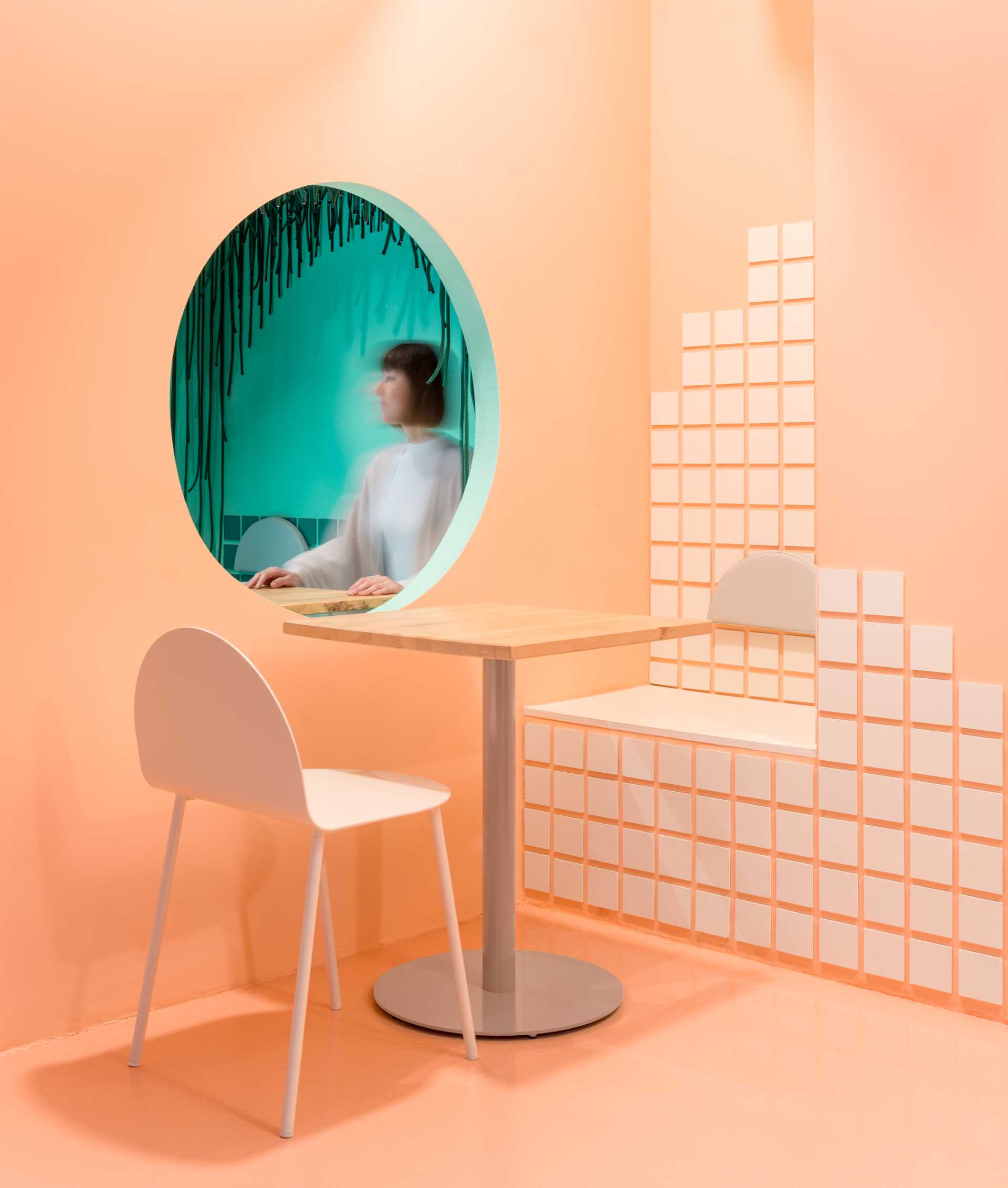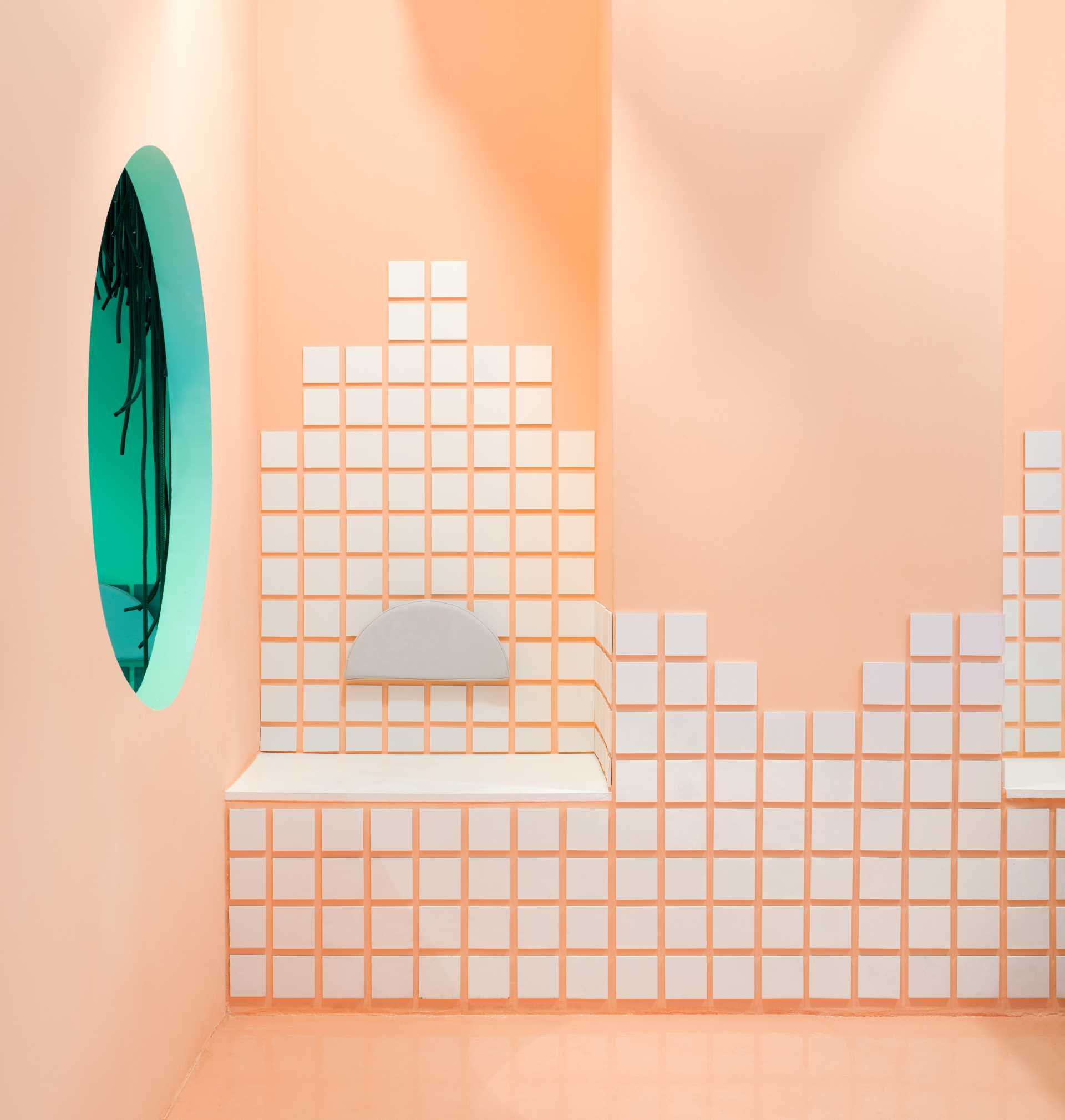 The third area includes a screen in the shape of a half-moon that attracts the user's eyes. This screen, programmed by Vitamin Studio, recreates the colors of a sunset which change to match the timing of the dinner service.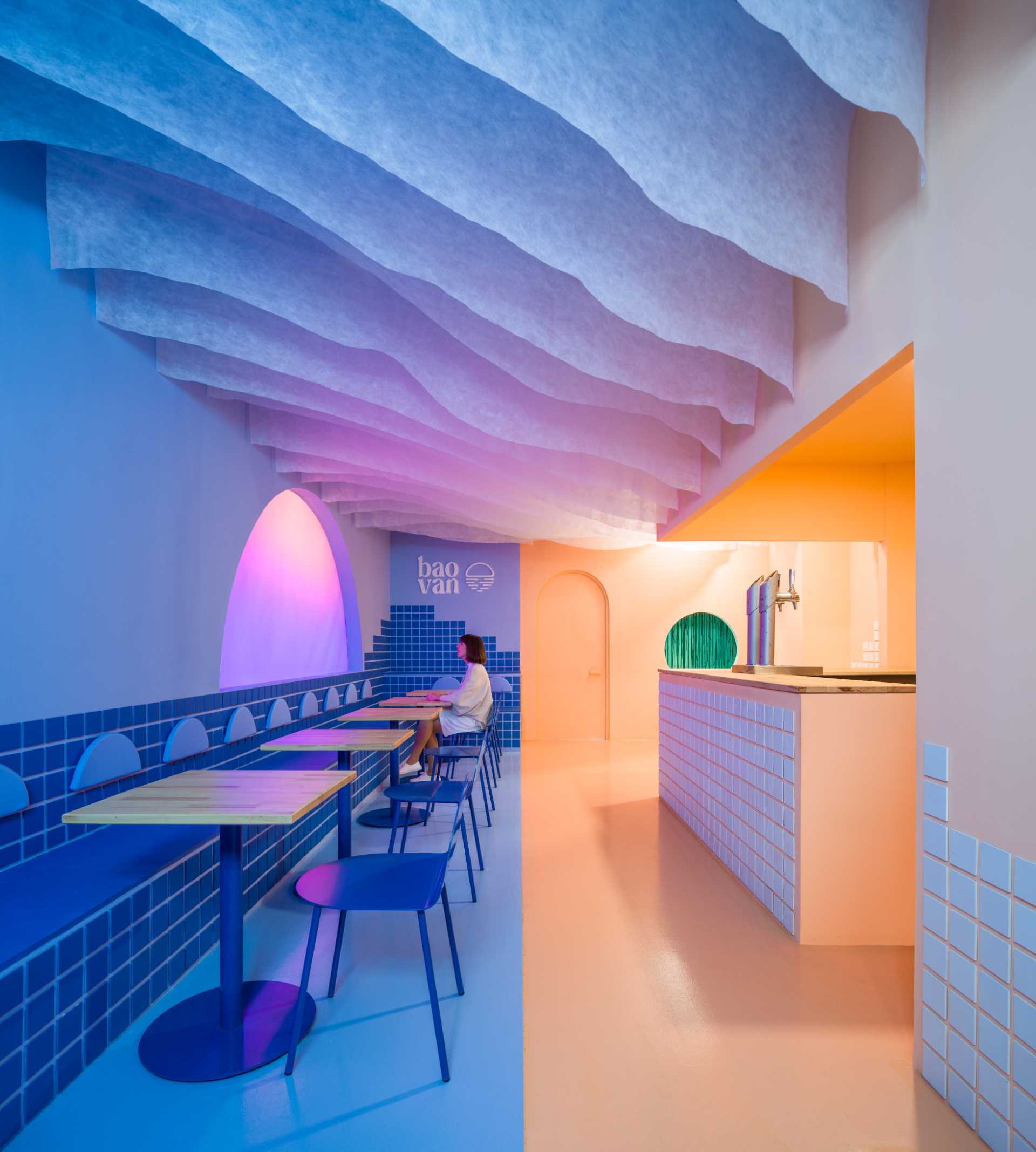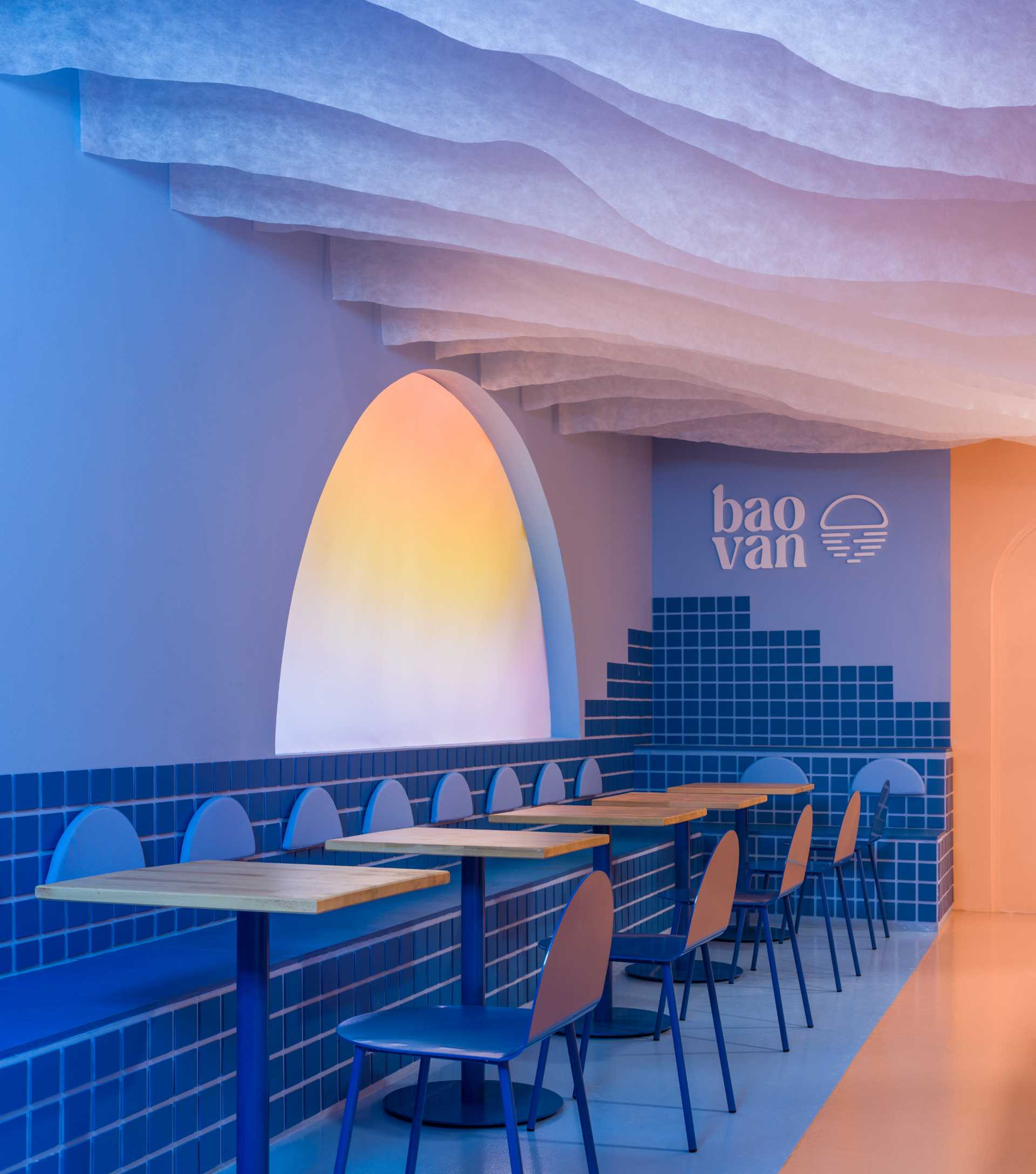 This is also a reserved area for 10 people where you can have dinner in the "moonlight", while round and crescent shapes are repeated throughout the space inspired by the shape of the bao bread.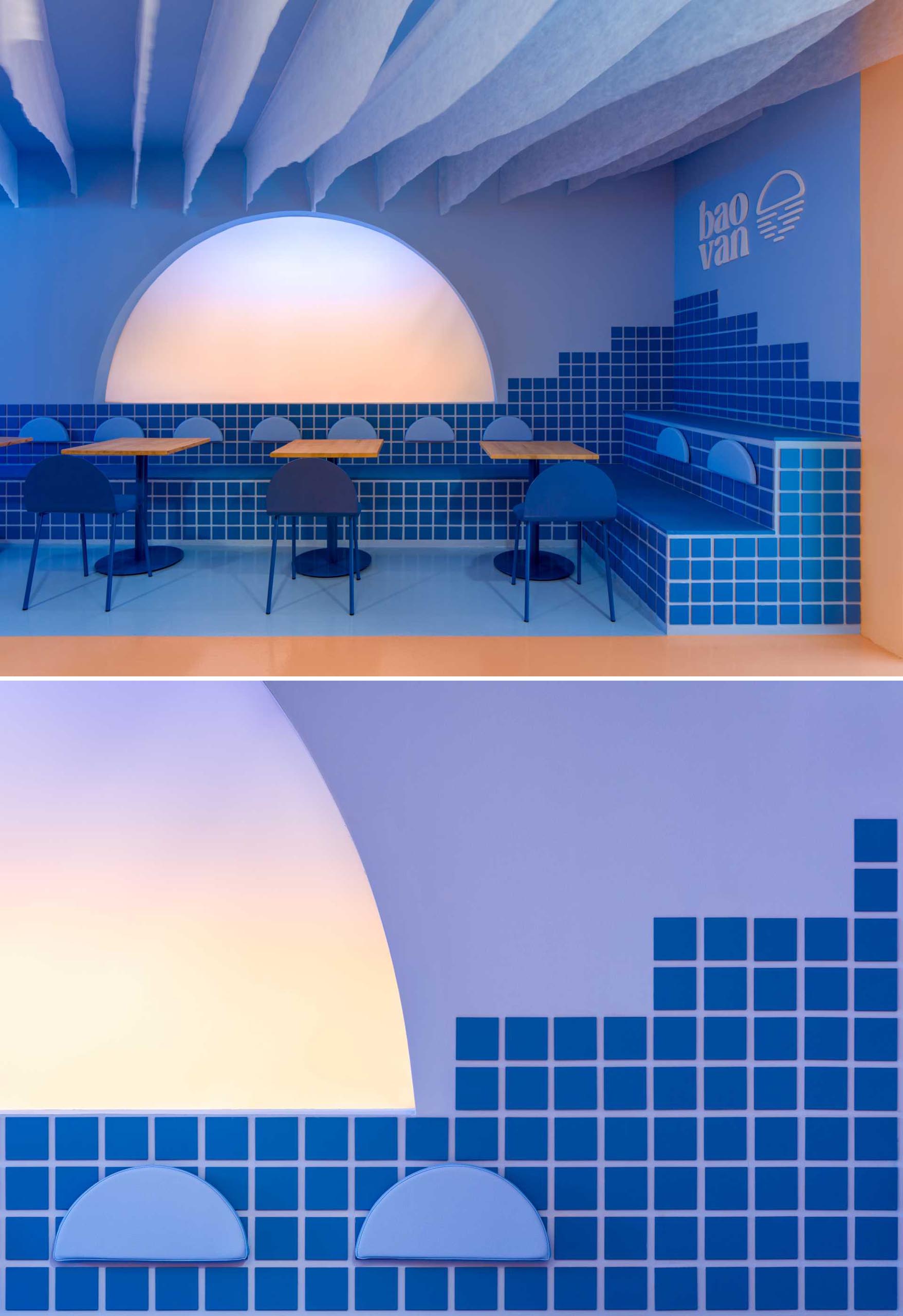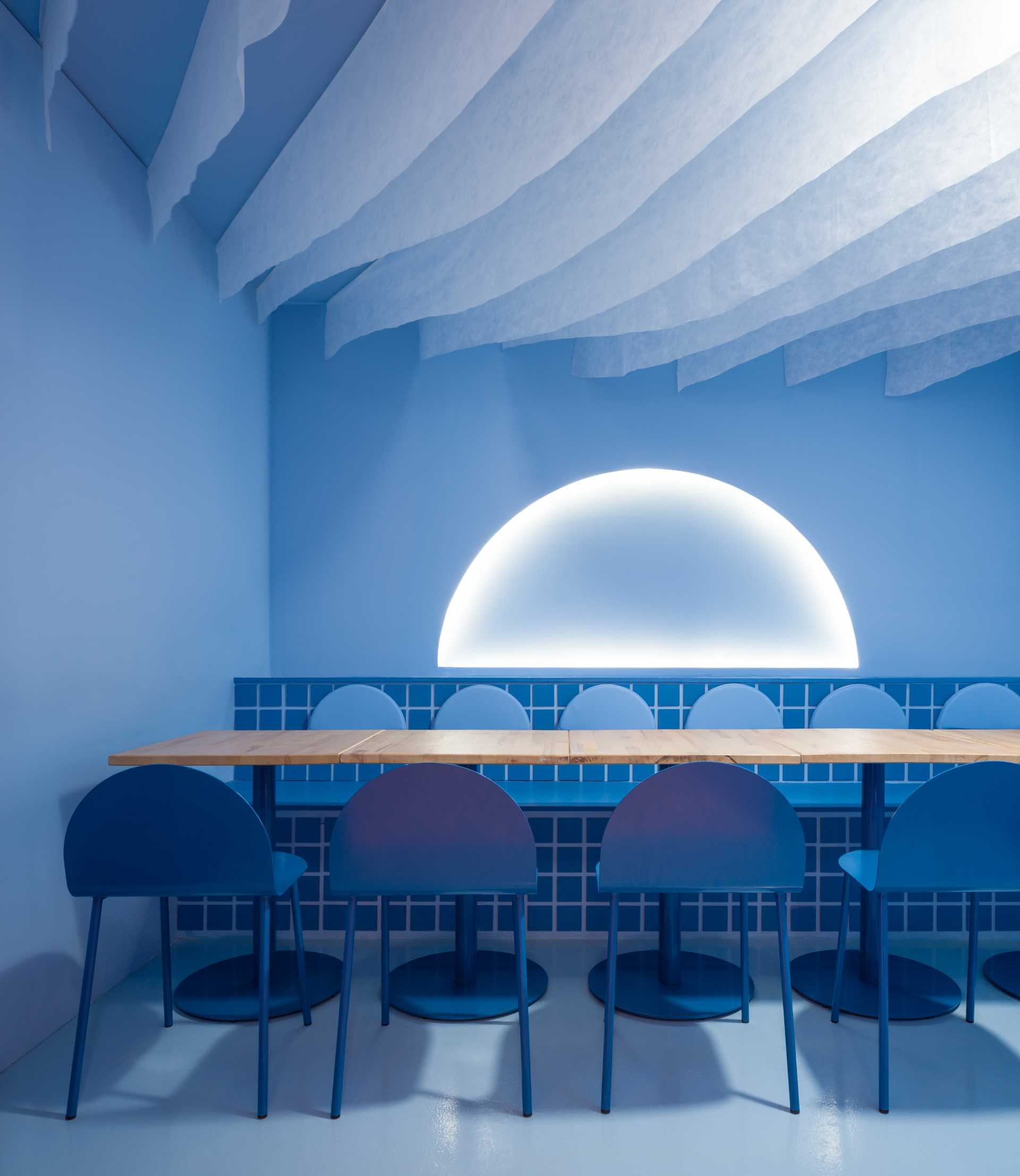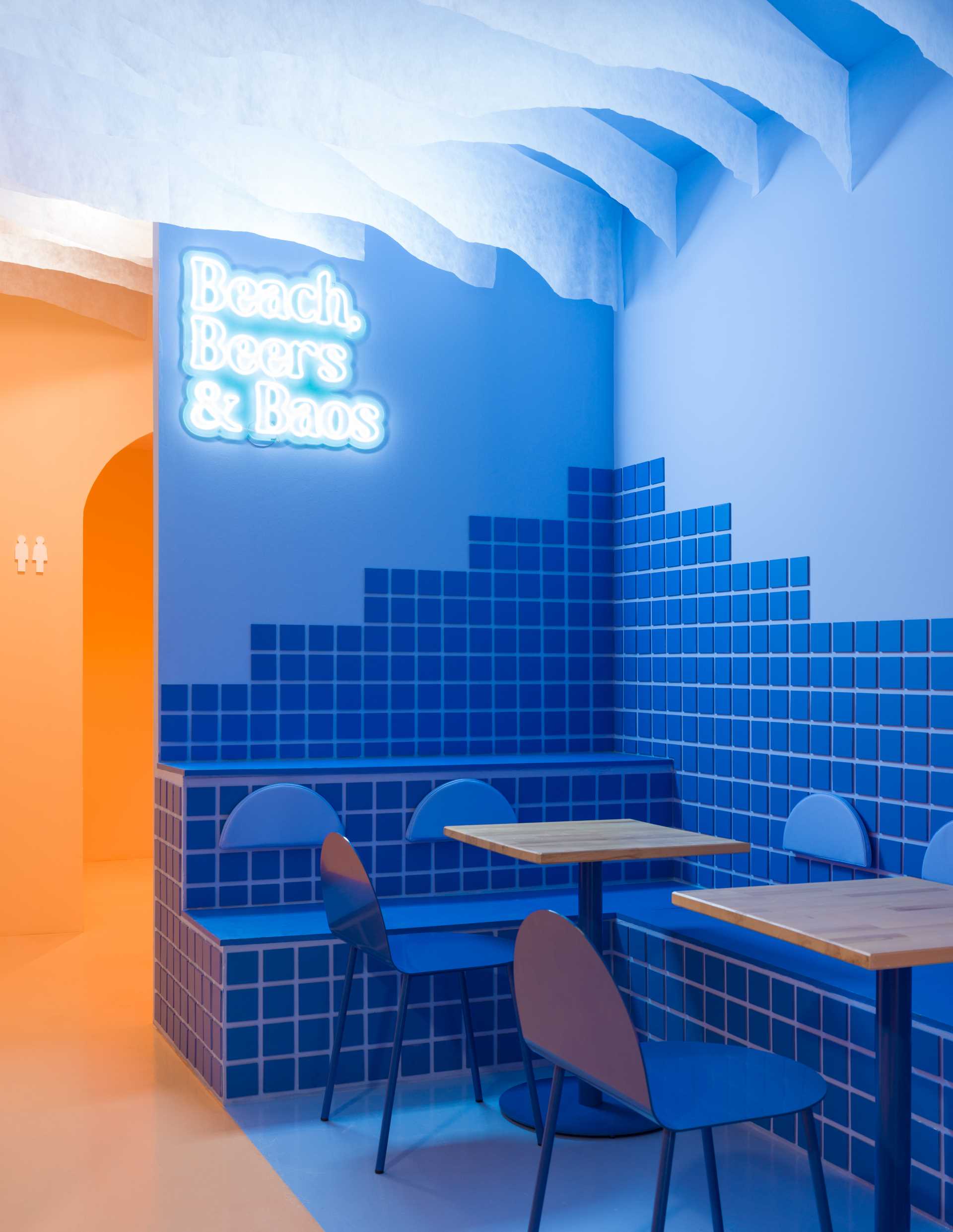 Photography by Daniel Rueda
Source: Contemporist