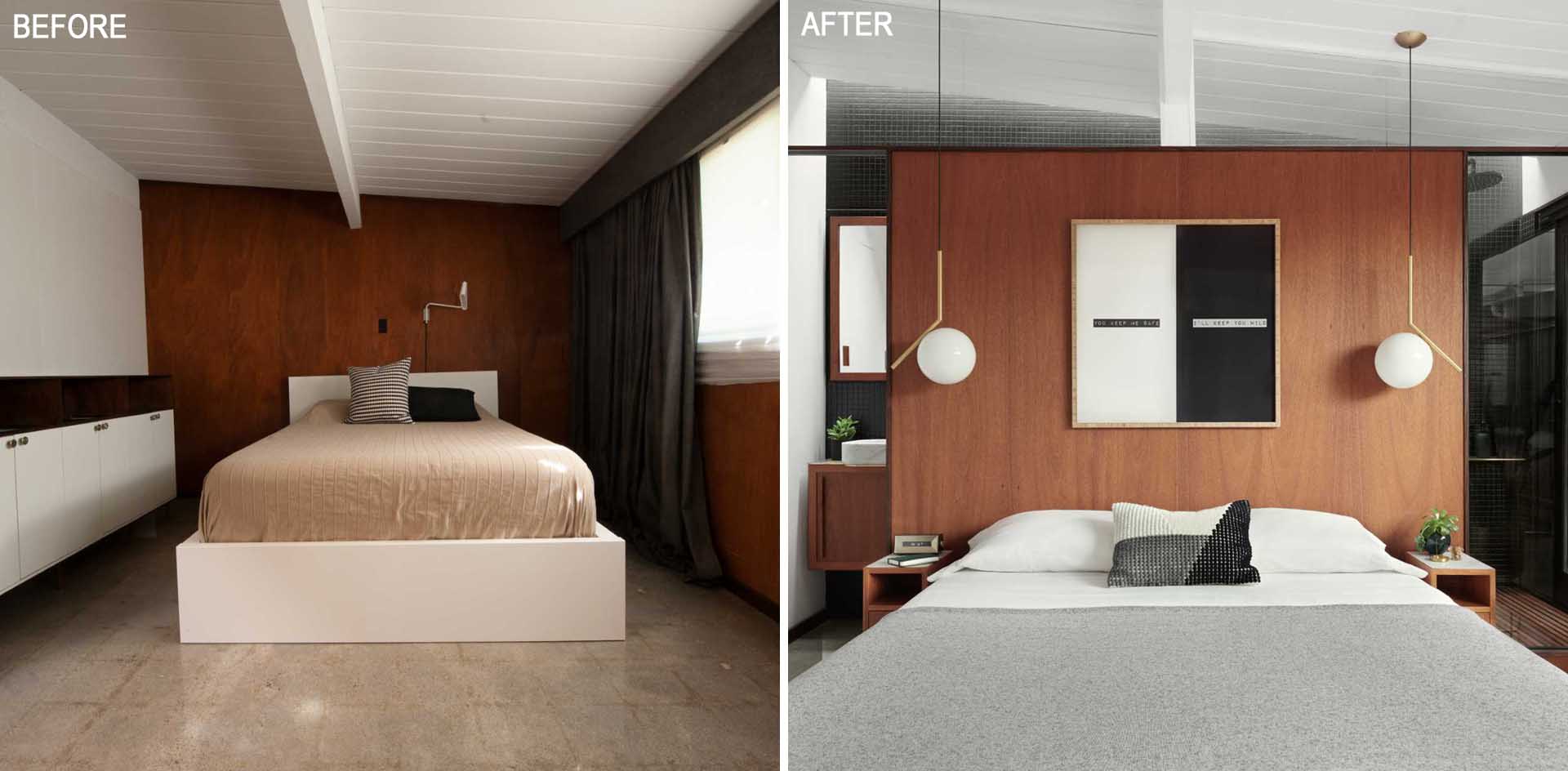 Homeowner and interior designer Karina Marshall enlisted the help of friend, neighbor, and architect Megan Blaine of Blaine Architects, to transform a bedroom and add a new en-suite bathroom to her home in California.
The original bedroom included a single large room, with some cabinetry, wood walls, and a large window.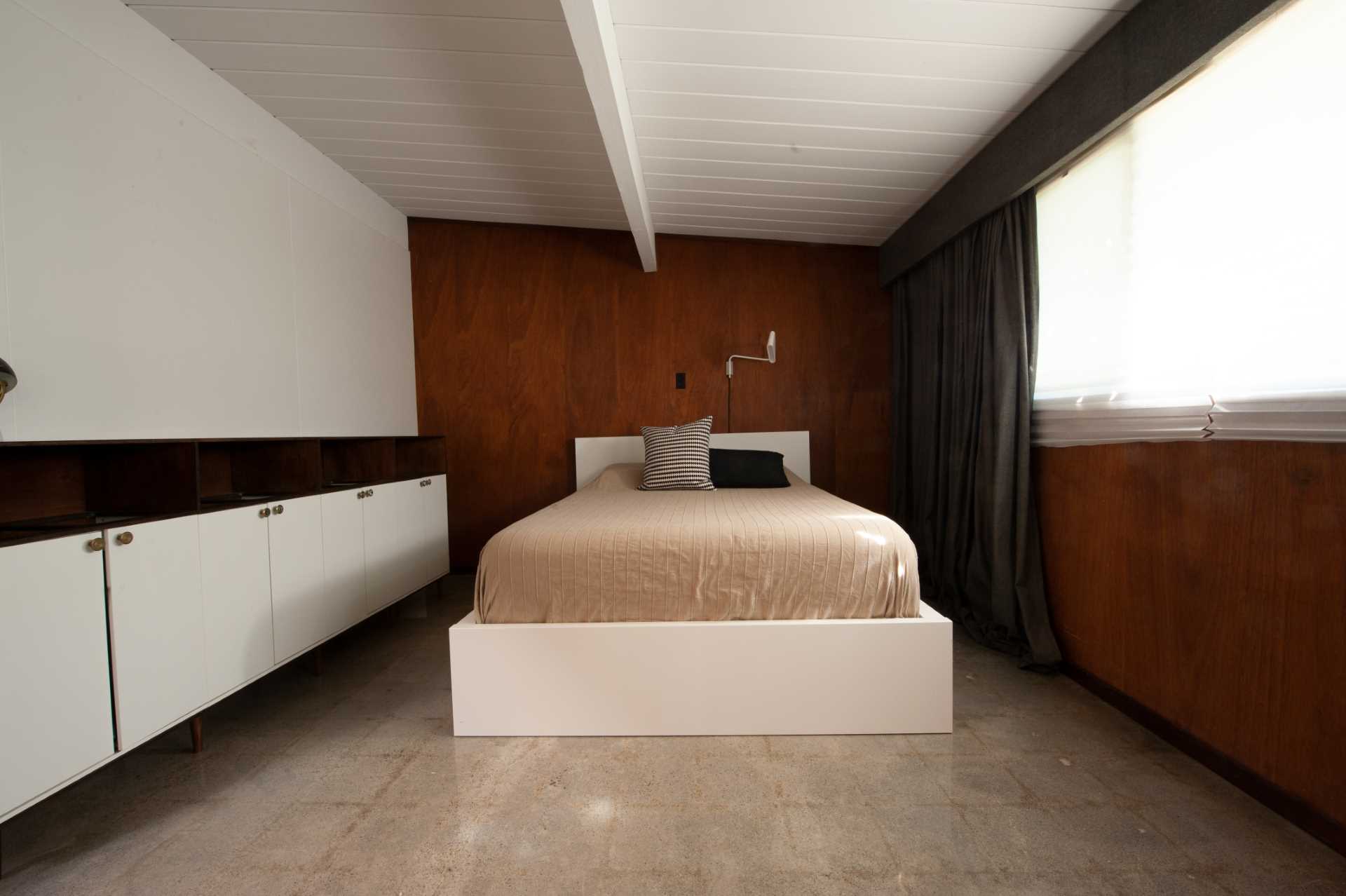 The new plan included bringing the bed forward, and therefore creating enough room for a 42 square foot luxurious en-suite bathroom. A private patio with an outdoor bathtub was also added.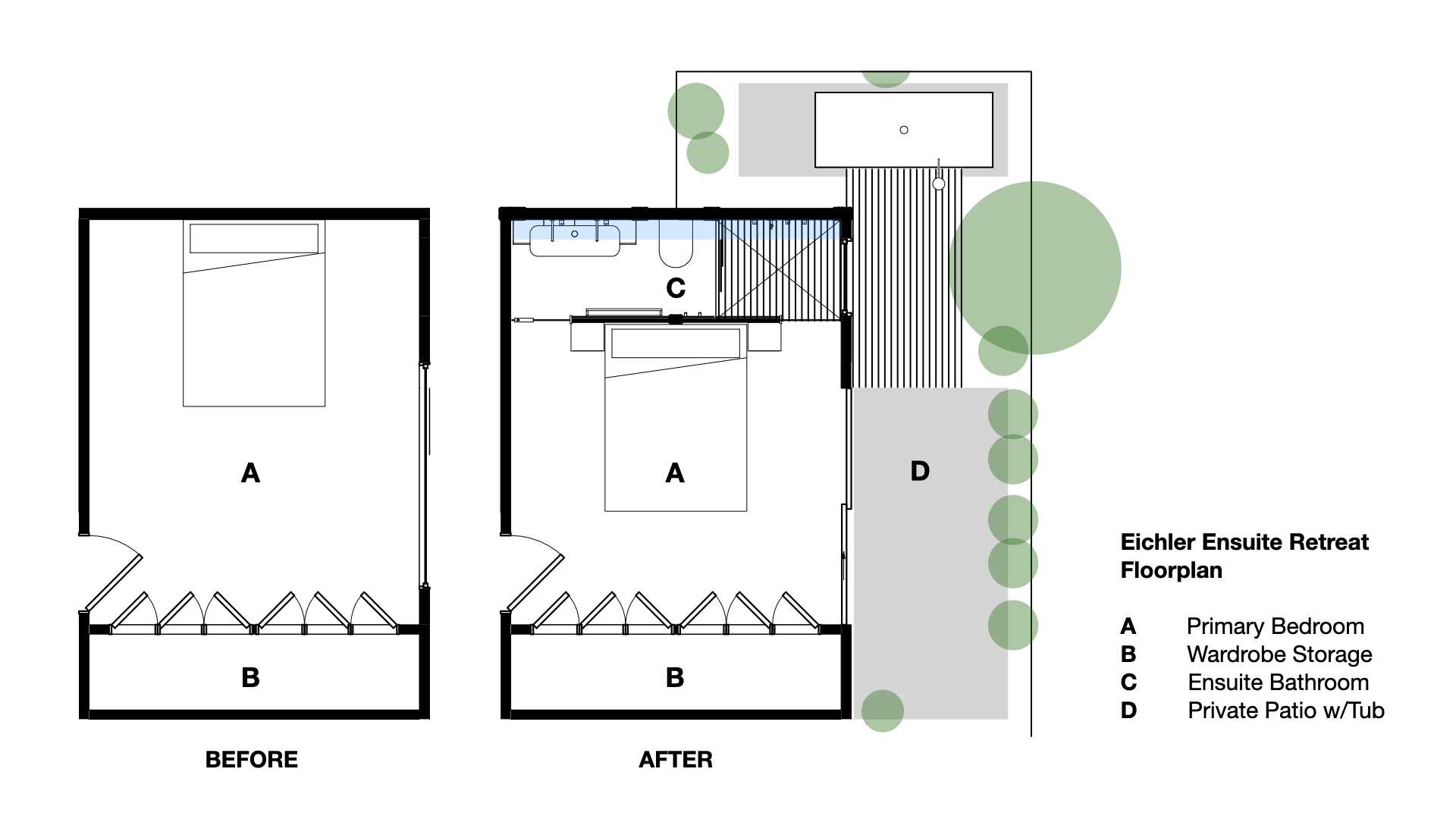 The new design paid homage to the homeowners' love of international travel, and of Bali's eco-modern retreats in particular.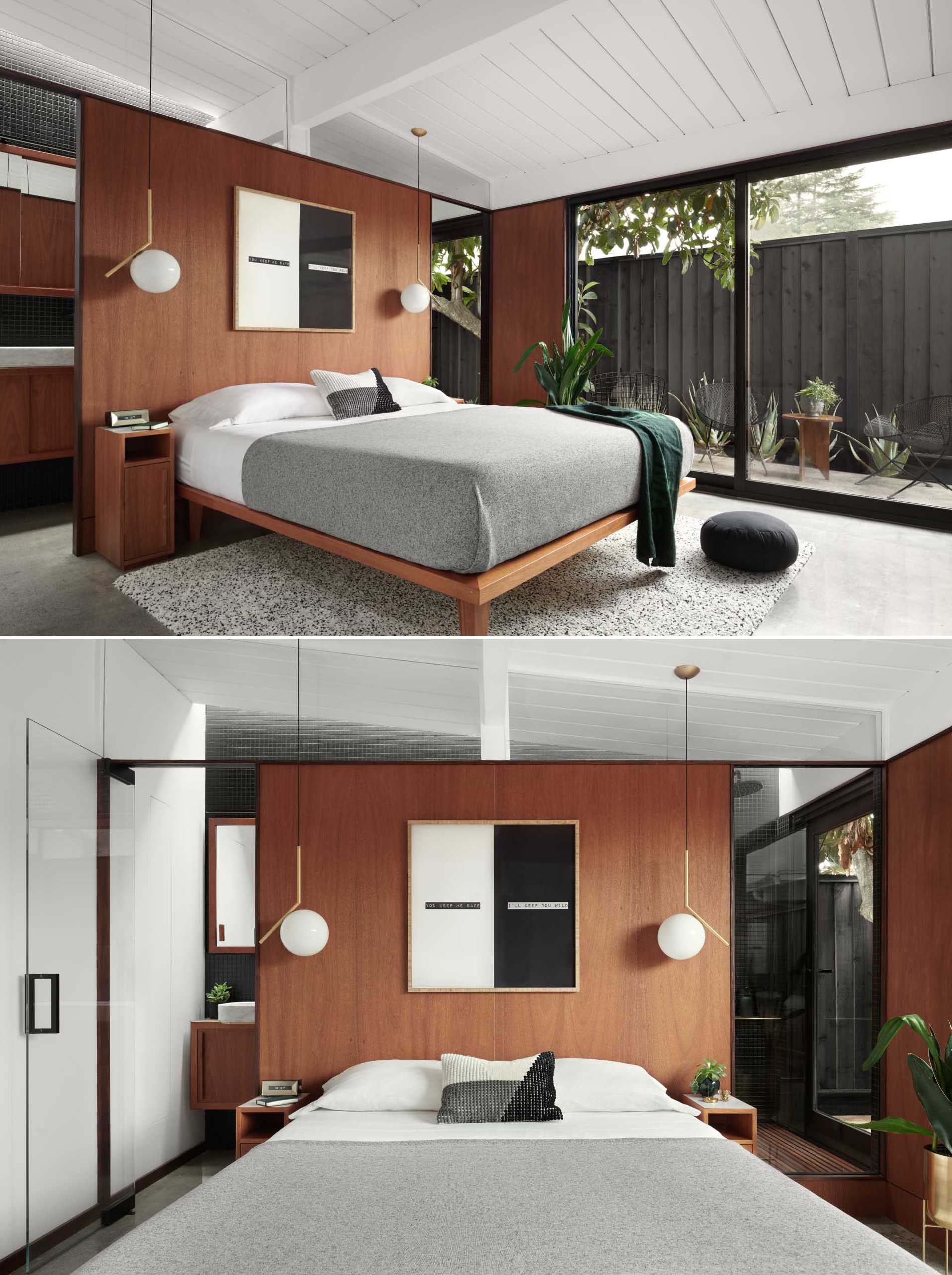 A new wall with a pivoting glass door closes off the bathroom from the bedroom, while still allowing natural light to filter through to the new space.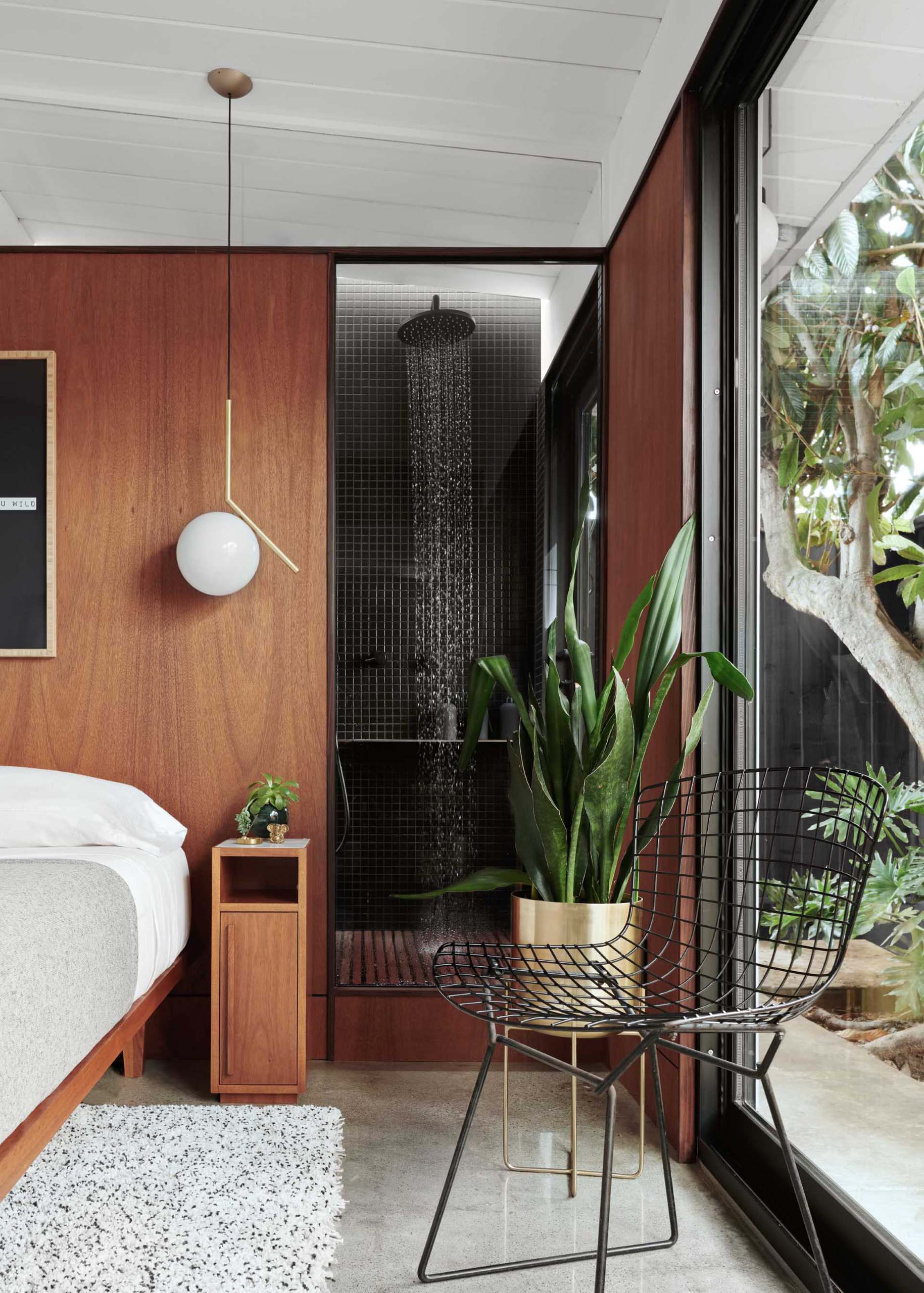 The bathroom is small measuring in at 43 inches wide, however, it has everything it needs and doesn't feel closed in.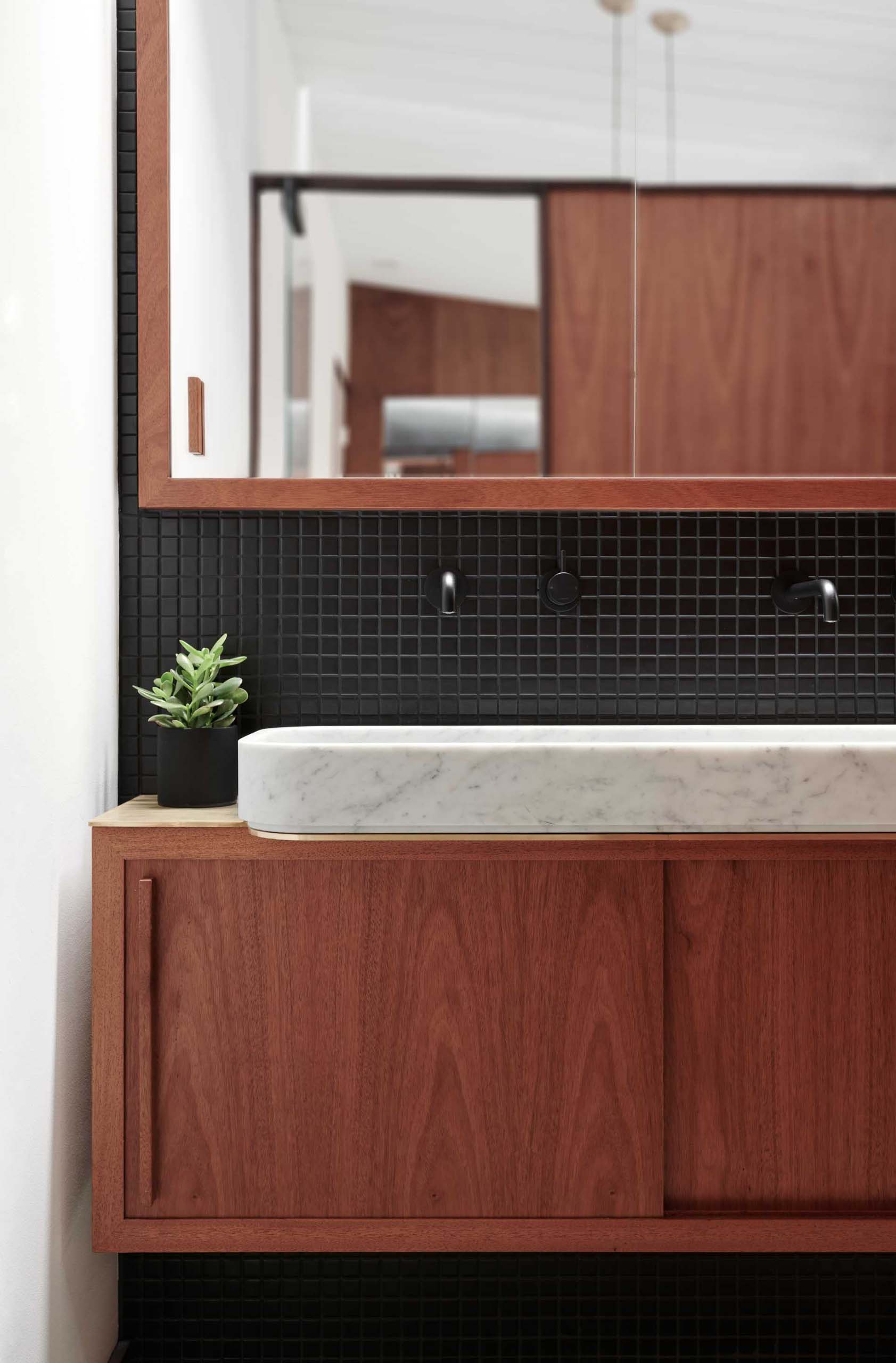 The challenge of the narrow depth was solved by designing custom cabinetry that was only 11" deep under the sink and a long medicine cabinet that internally fit within the existing studs in the wall to reduce the amount of structural work that needed to take place.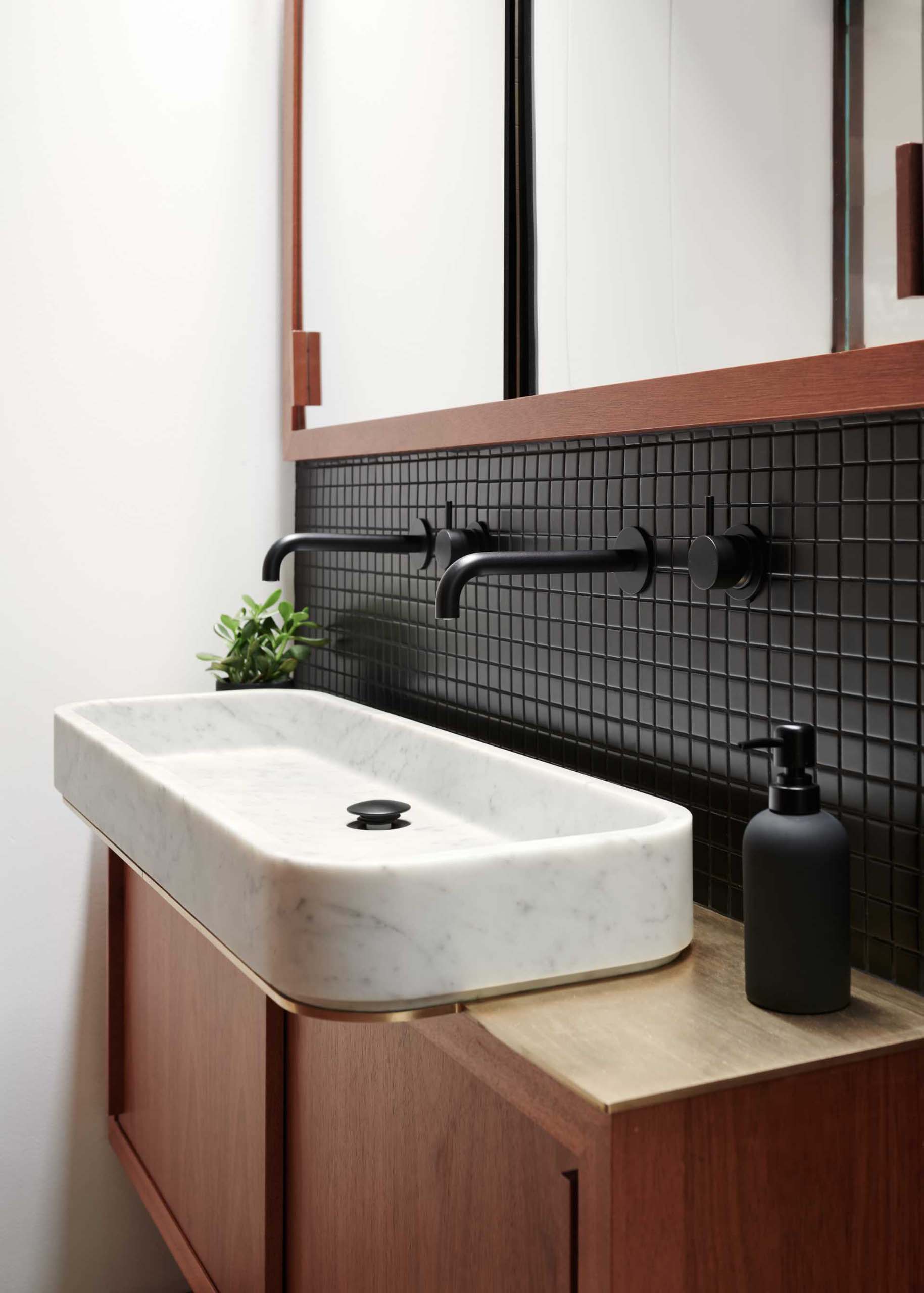 The black-on-black palette was selected to make the plumbing fixtures disappear at first sight, and complements the custom Mahogany vanity and medicine cabinet, custom Brazilian Ipe slat shower tray, and Naval Brass countertop and shower shelf.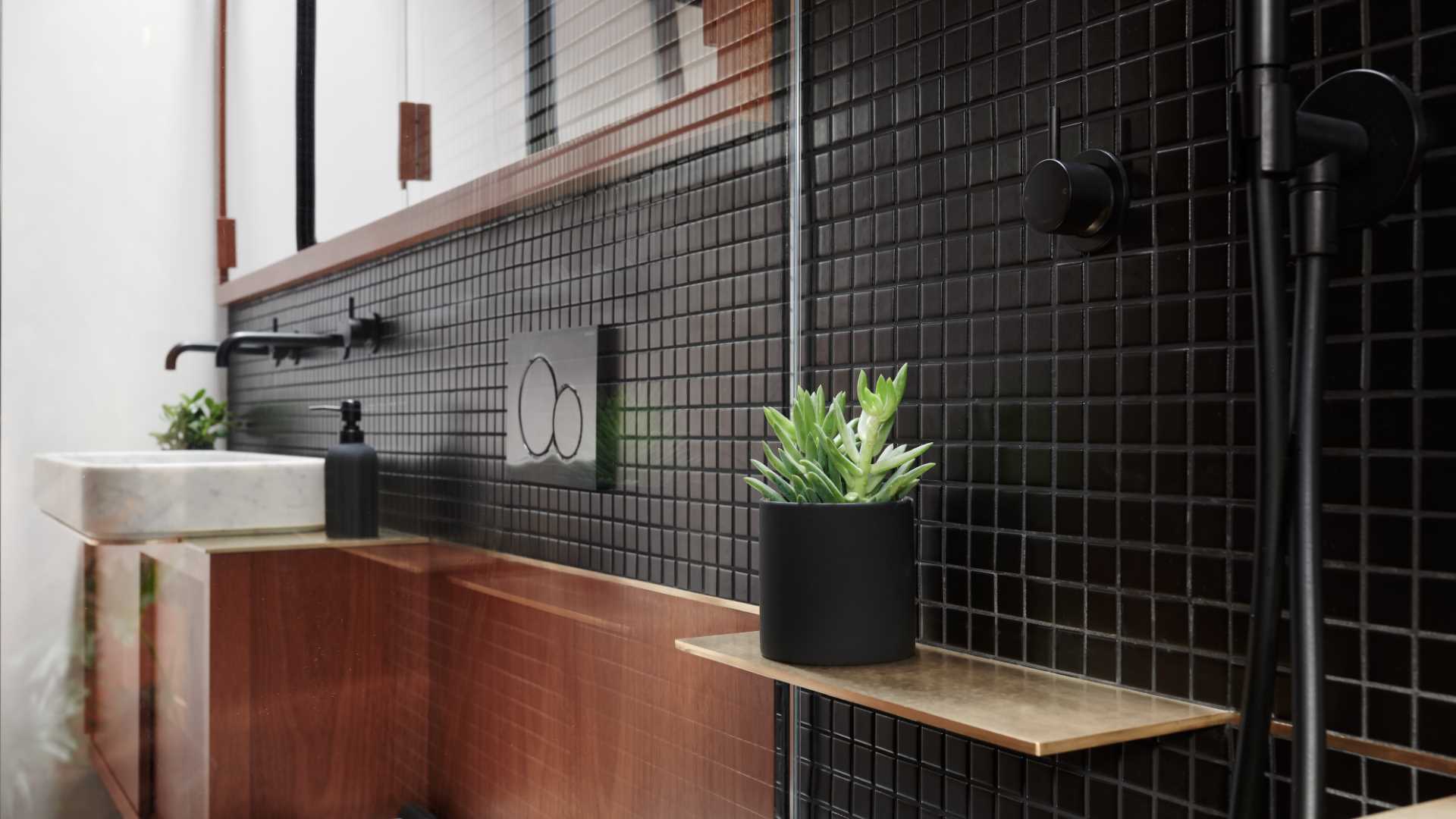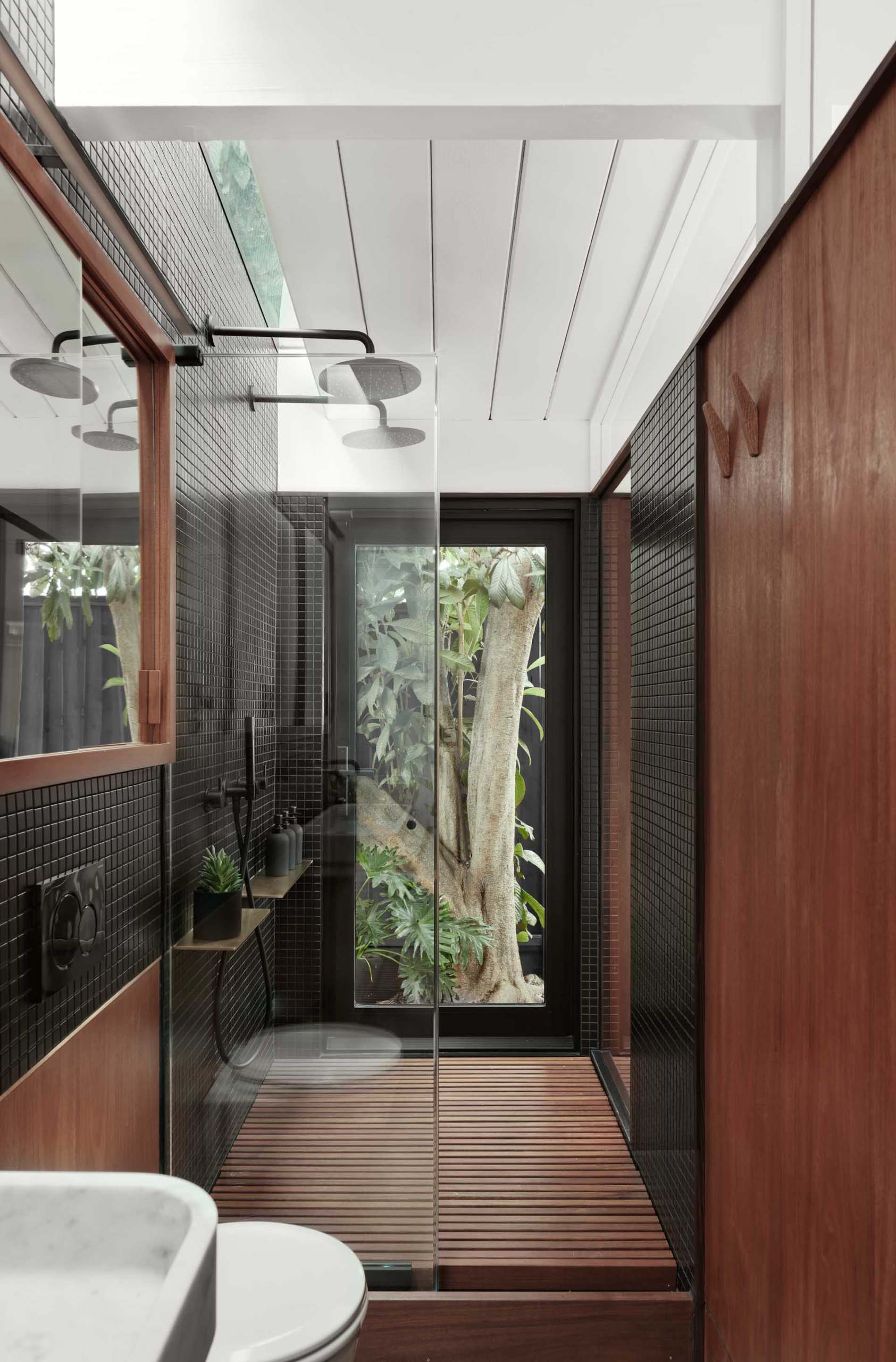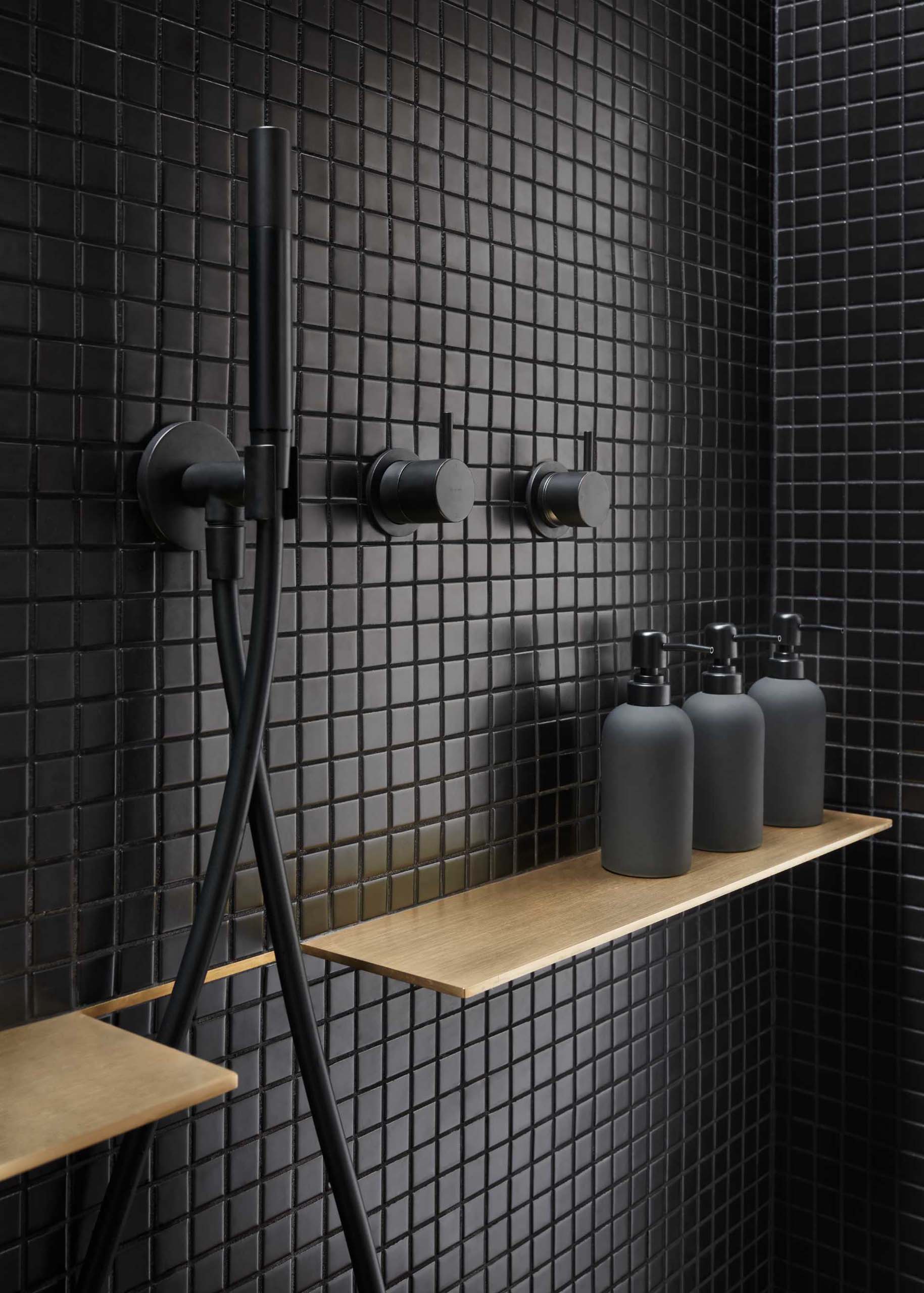 Through the door in the shower is the outdoor bathtub and patio, that's surrounded by a high black fence and plants, creating a boutique hotel-like experience.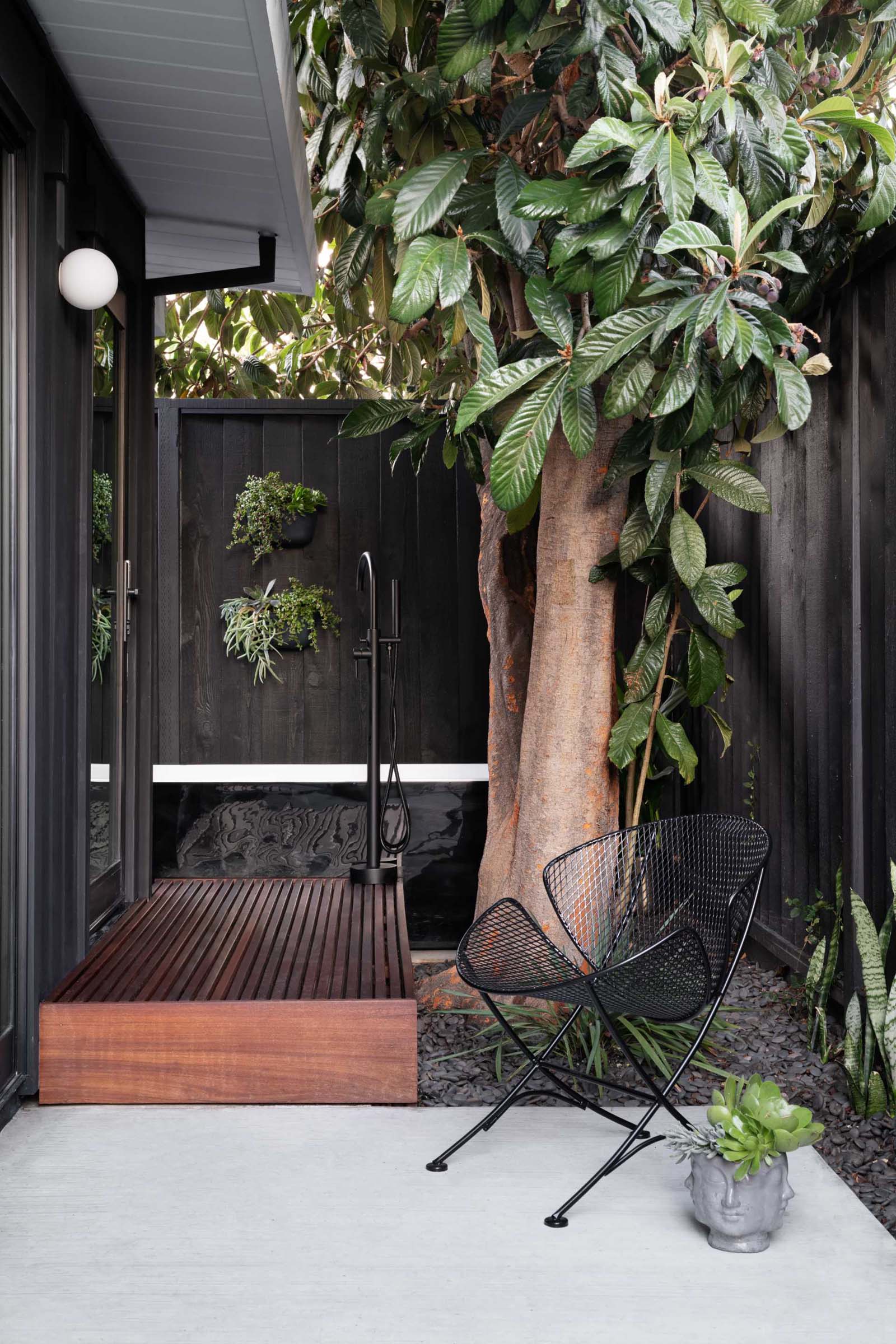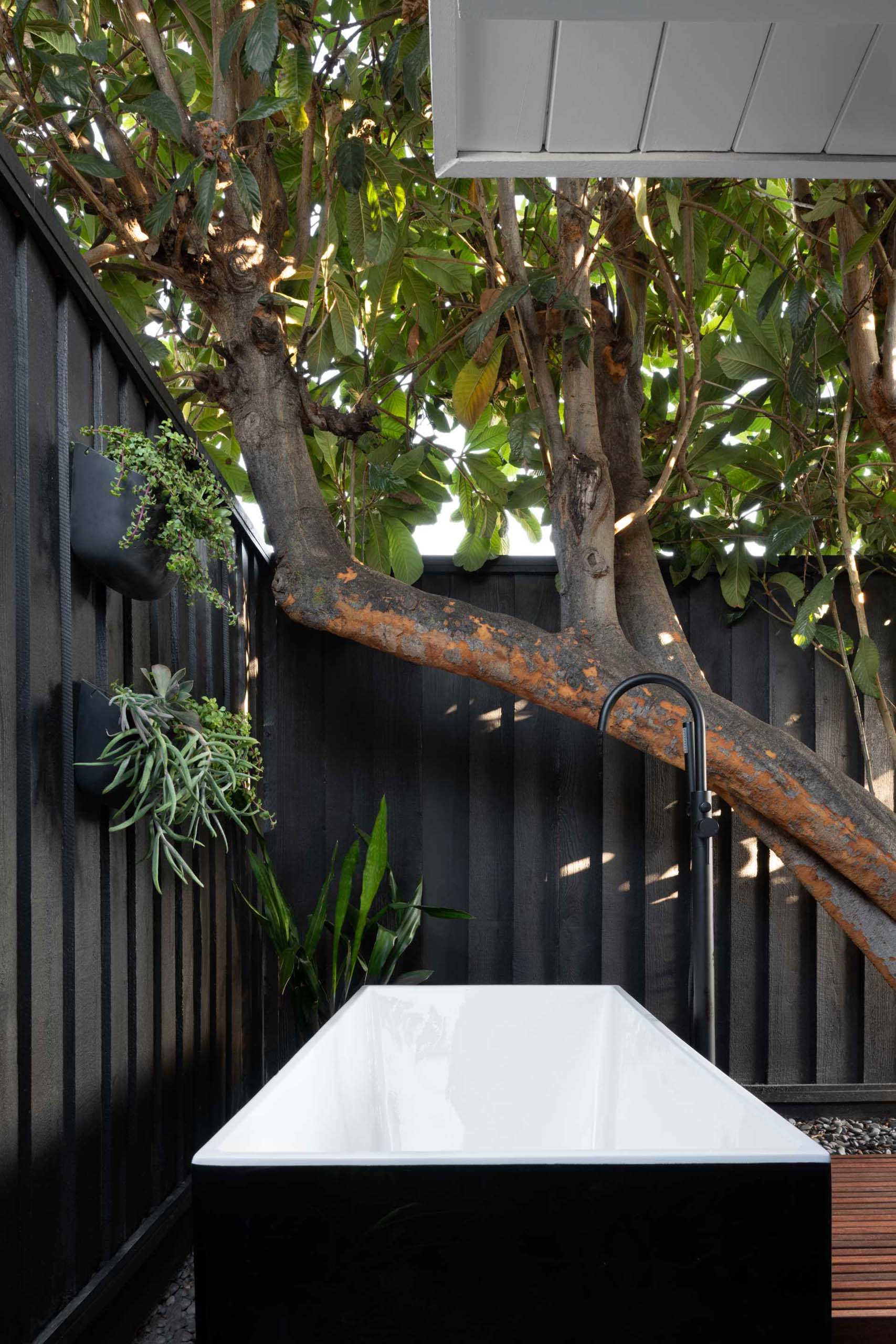 Photography by Jean Bai | Architecture & Design: Blaine Architects + Marshall Interiors | Construction: NuVision Construction | Custom Millwork: Woodcraft Plus
Source: Contemporist