March 17, 2022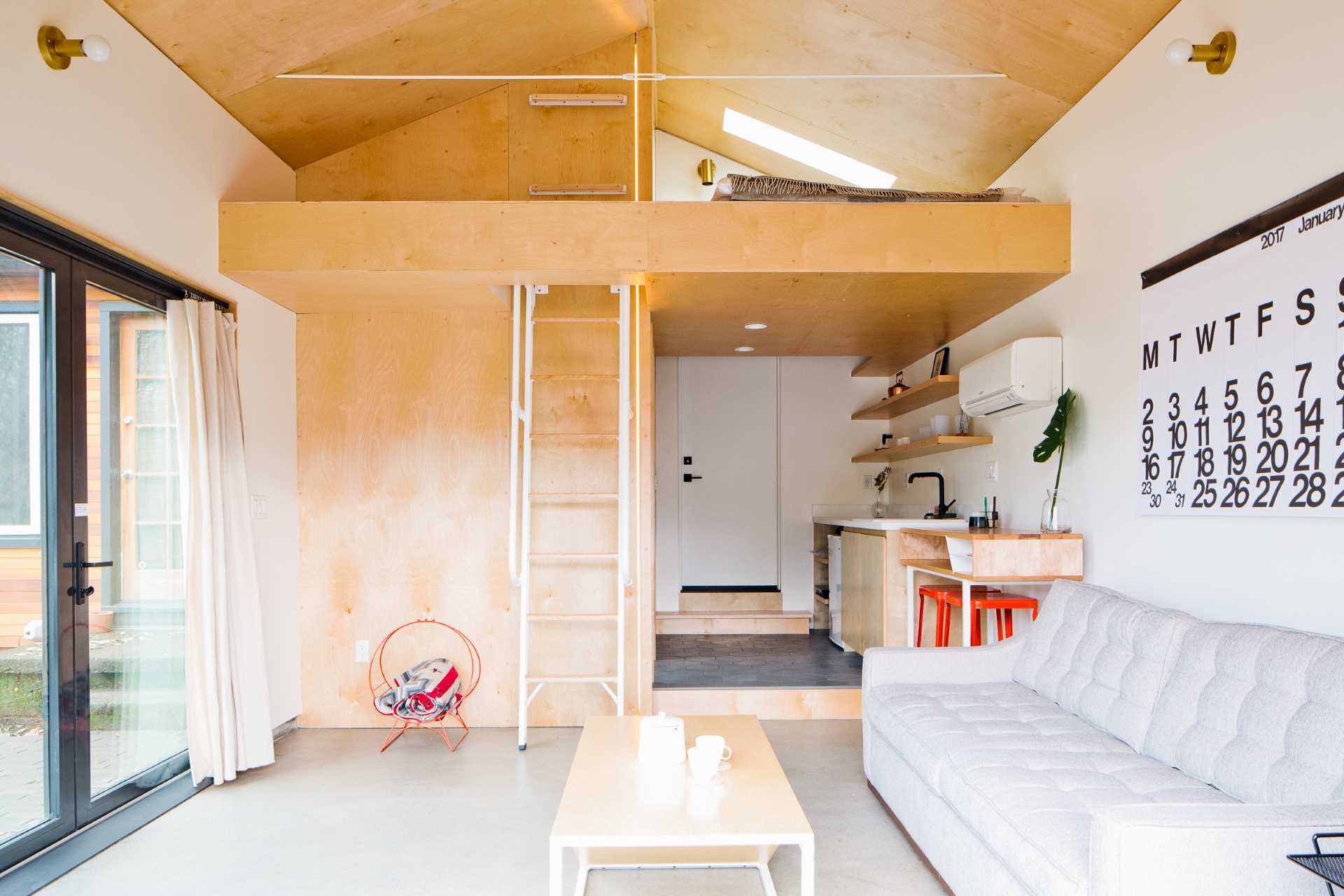 Ment Architecture has converted a garage from a dark storage space into an open and vibrant environment for guests and short-term rentals.
The new apartment includes light-painted walls, and concrete floors, both of which contrast the wood, which was included to add a sense of warmth to the interior.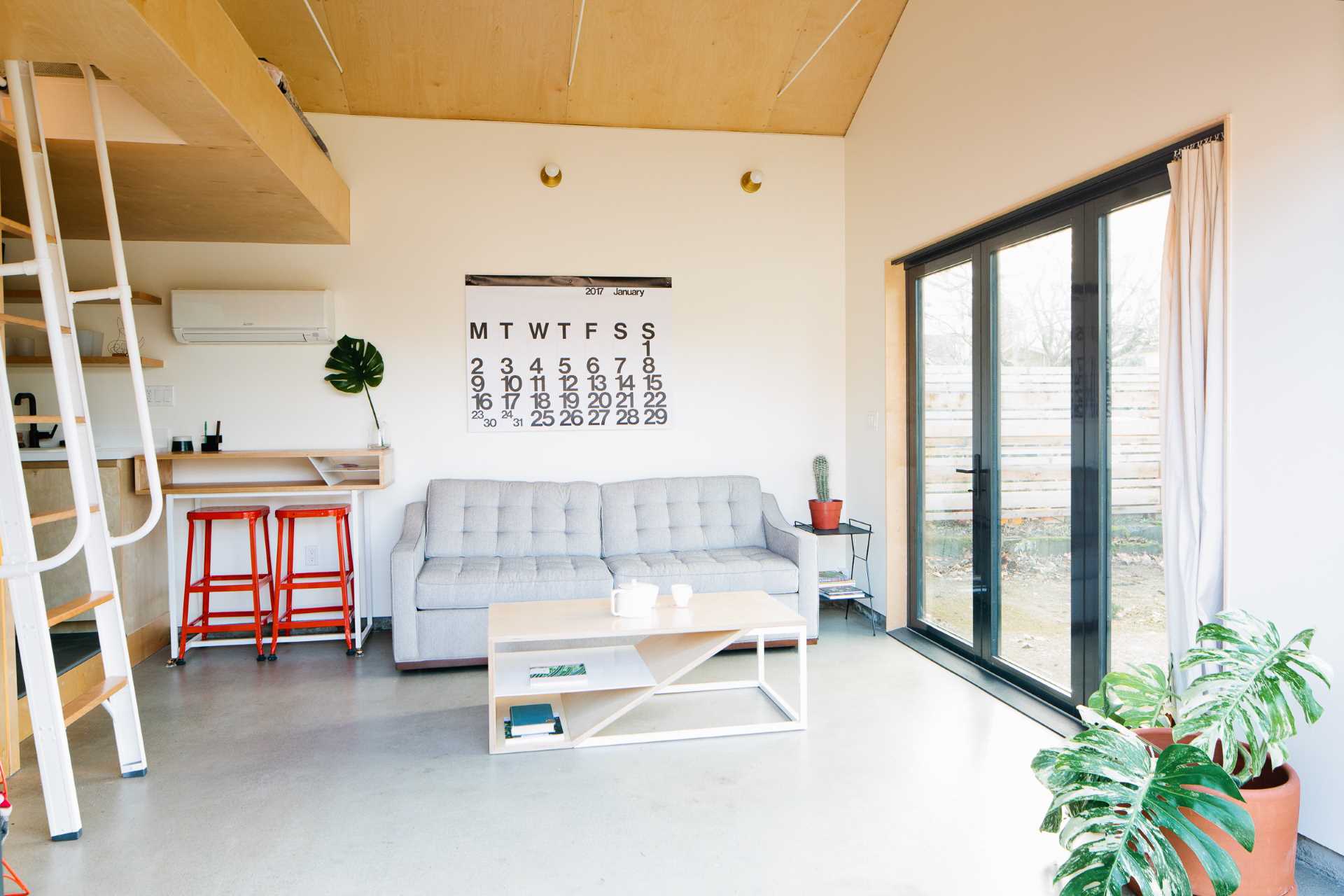 In the kitchen, floating wood shelves have been added for storage, while a white countertop helps to keep the space bright.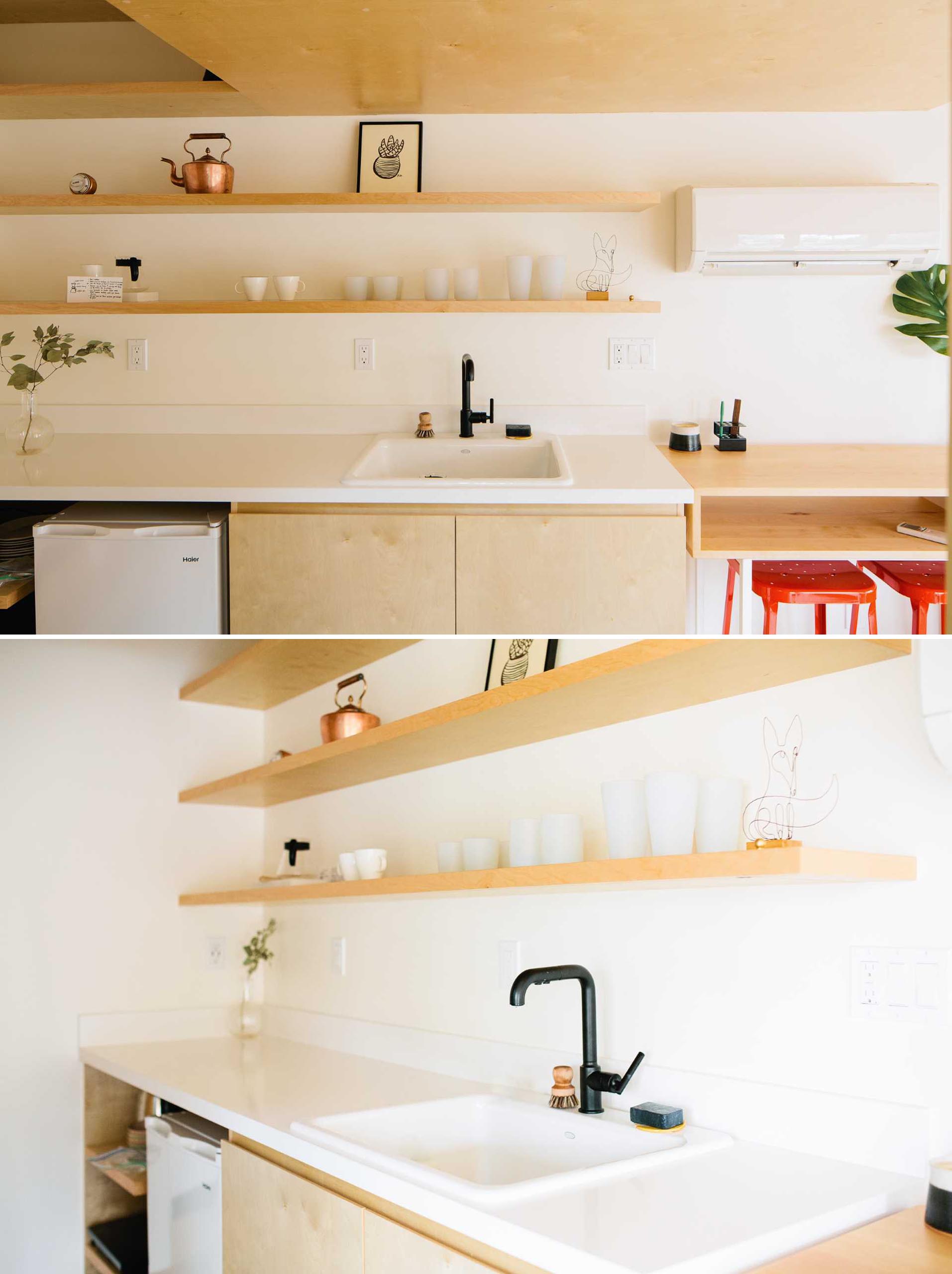 Opposite the kitchen is the bathroom, which includes a small vanity area, a tiled wall in a herringbone pattern, a walk-in shower, and a skylight.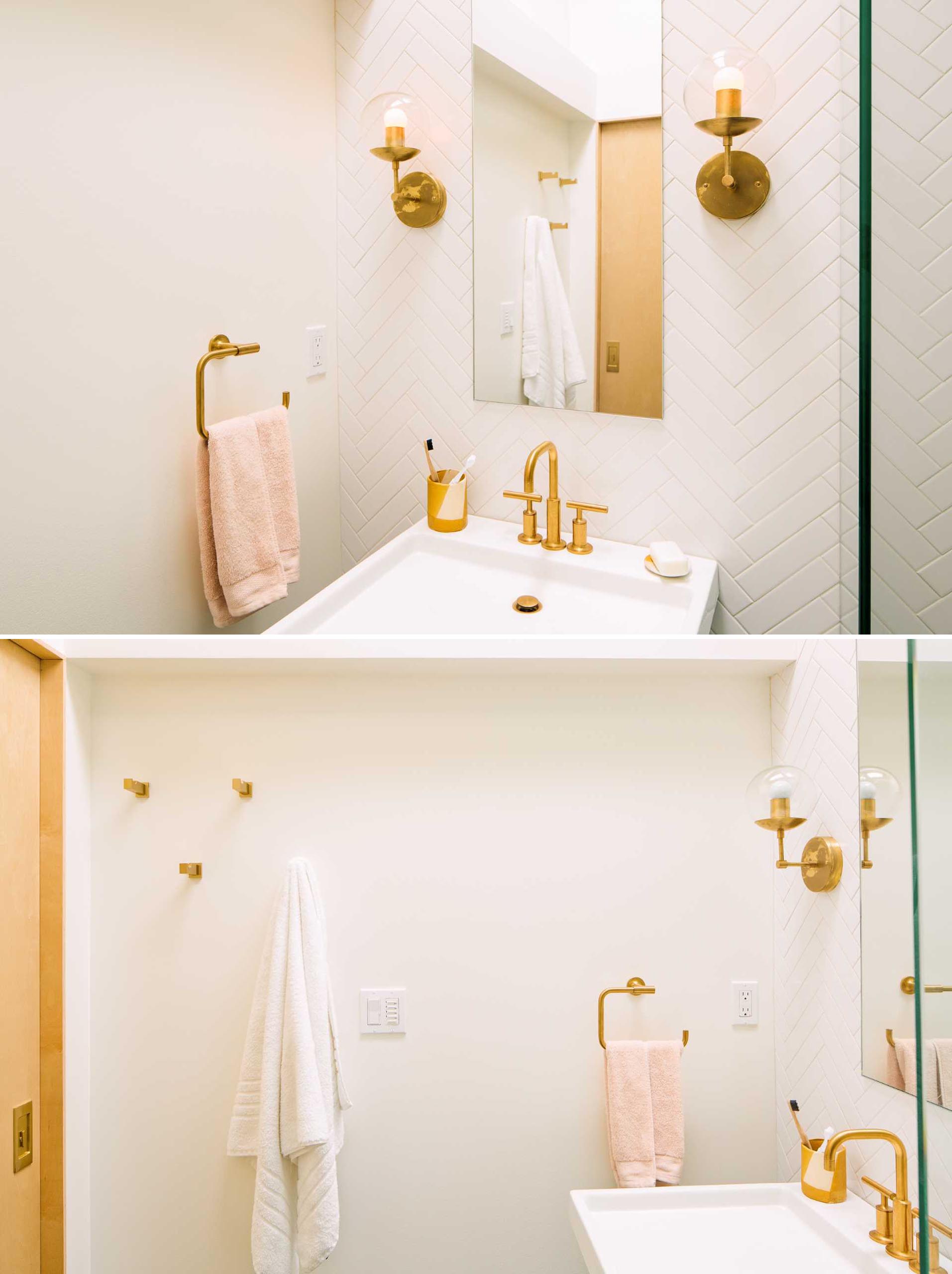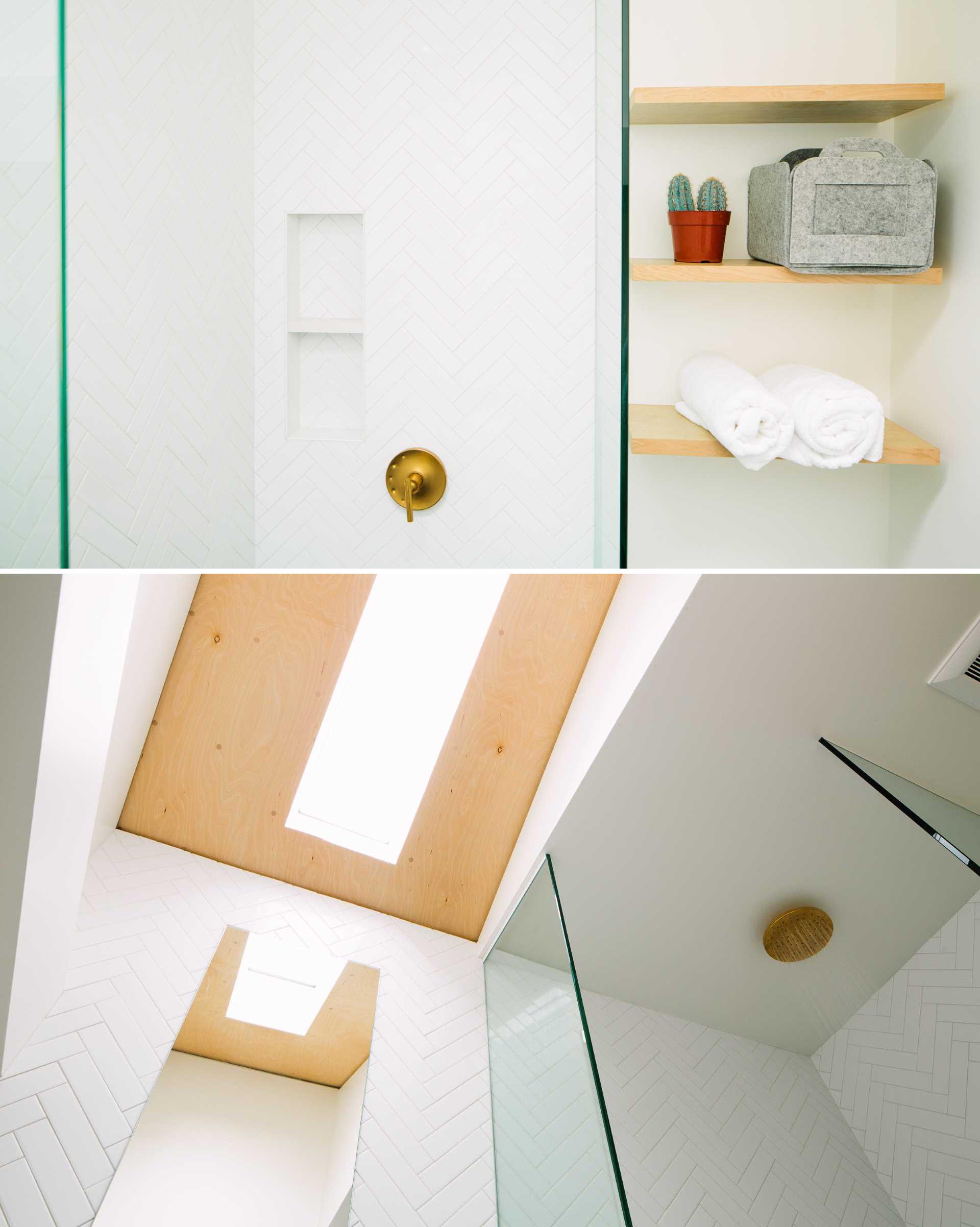 Making use of the available vertical space, a sleeping loft has been added and is accessed by a custom powder-coated ladder.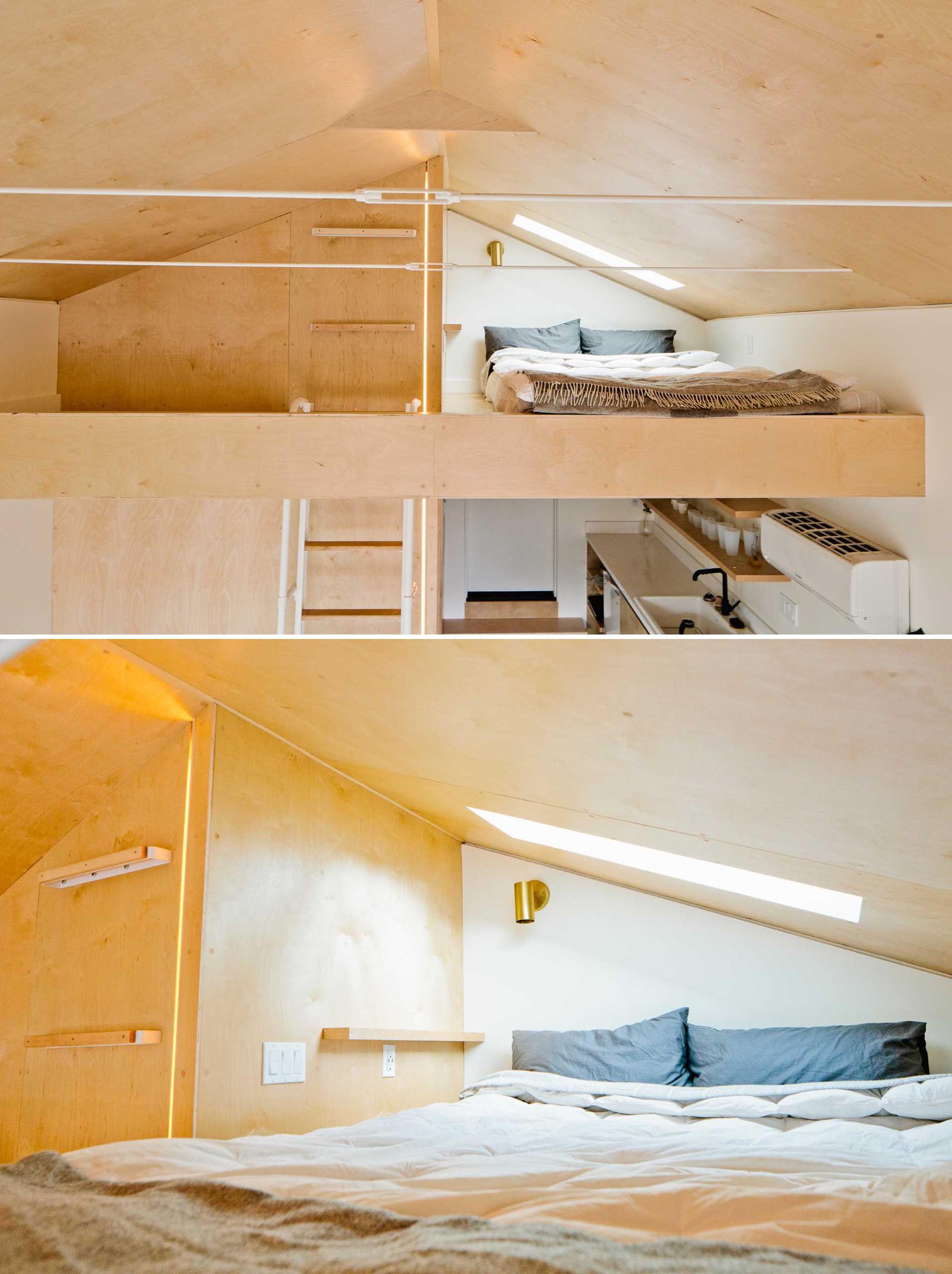 Here's a look at the floor plan.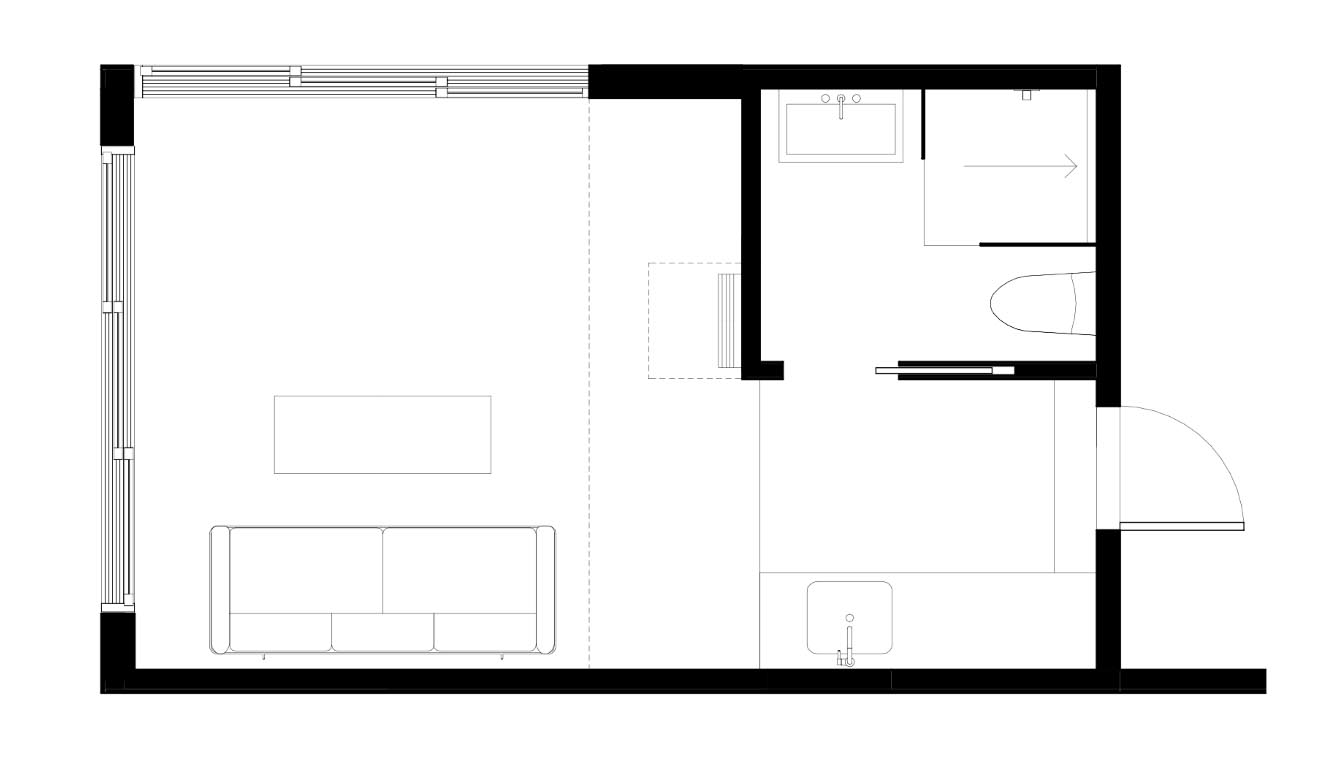 Photography by Colin Cabalka | Architect: Ment Architecture LLC | Builder: Birdsmouth Construction
Source: Contemporist