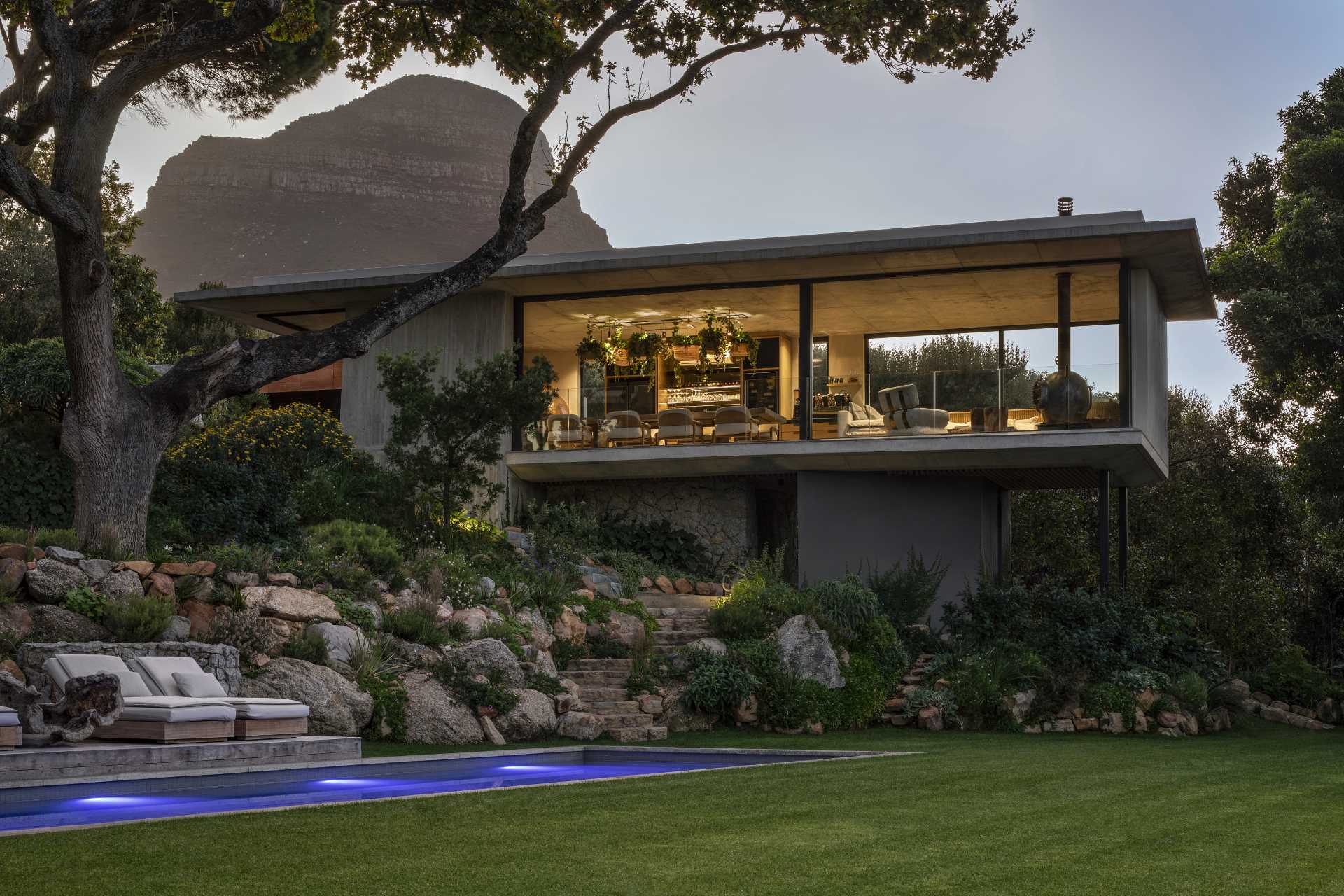 Interior design firm ARRCC has shared photos of a project they recently completed in Cape Town, South Africa, that included the updating of the interior and the addition of a new garden pavilion.
The home, originally designed by Antonio Zaninovic, also received a conversion and extension of a bedroom on the upper level to create a penthouse main suite.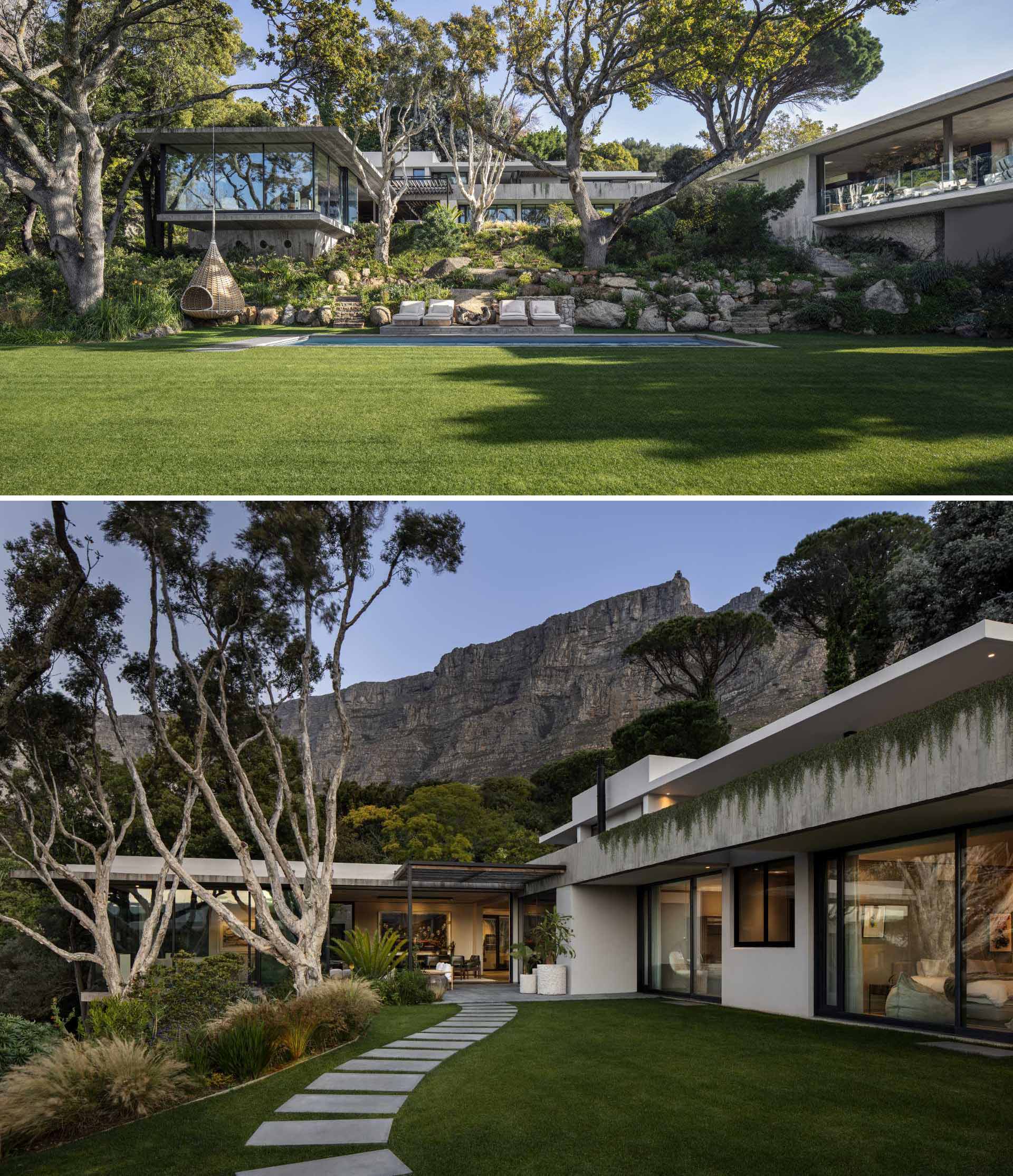 Stepping inside, the entryway features a wood accent wall that complements the wood ceiling that can be seen in the kitchen.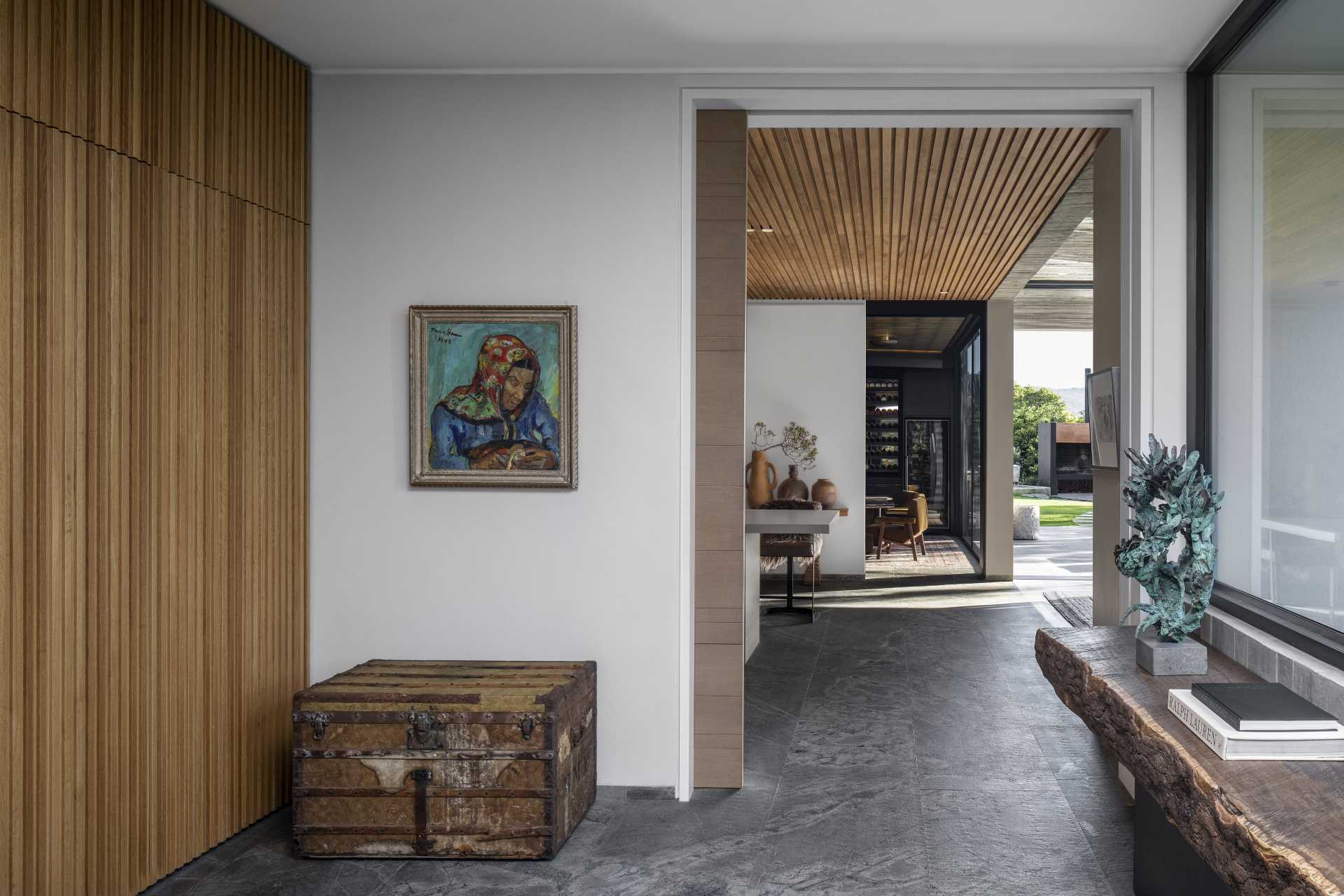 In the living room, floor-to-ceiling windows flood the room with natural light, while the inspiration for the room is mid-century design.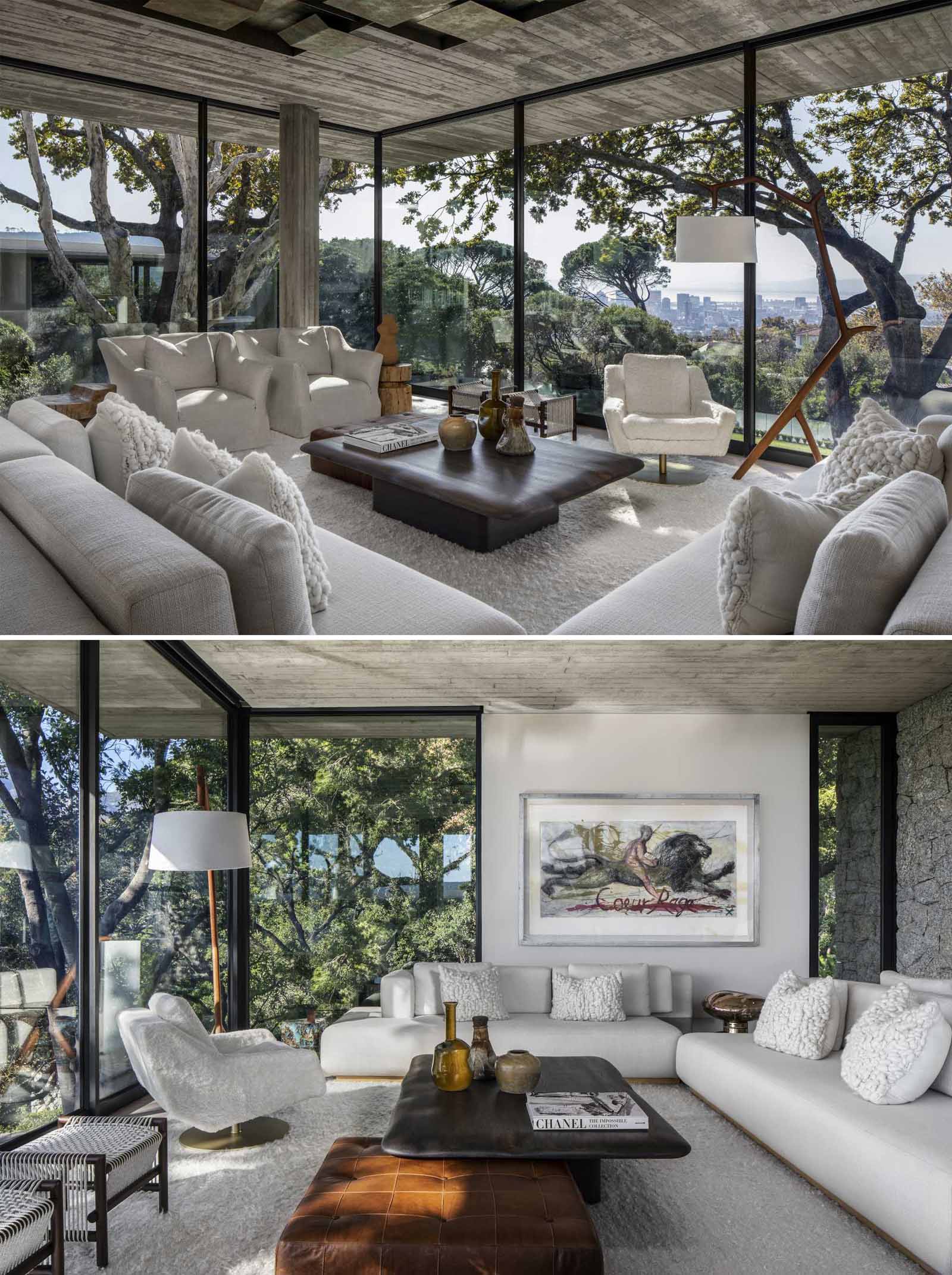 The concrete ceiling has been broken up with the inclusion of custom Martin Doller lights.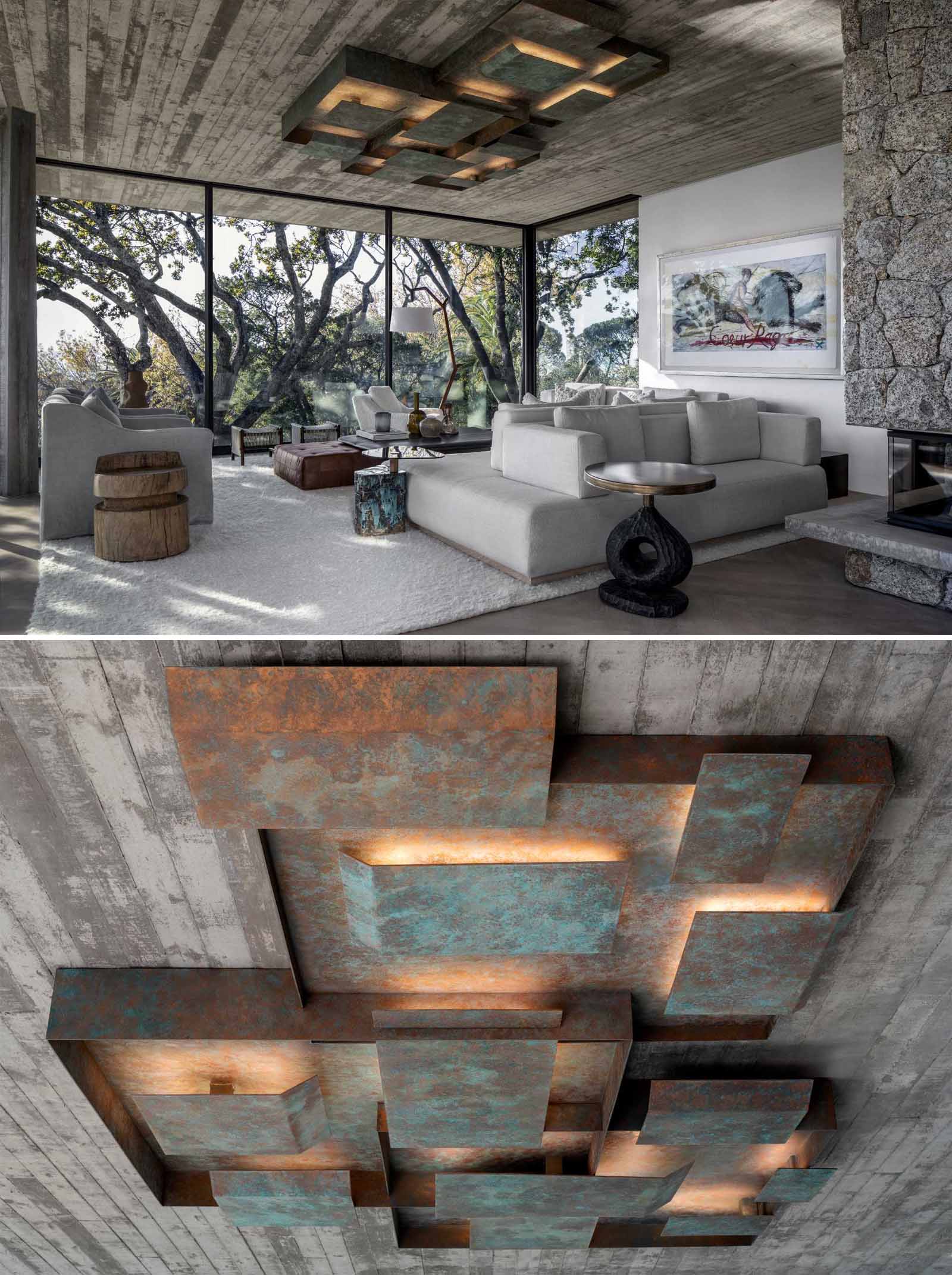 The nearby dining area includes a custom-designed oversized oak table surrounded by black and wood chairs.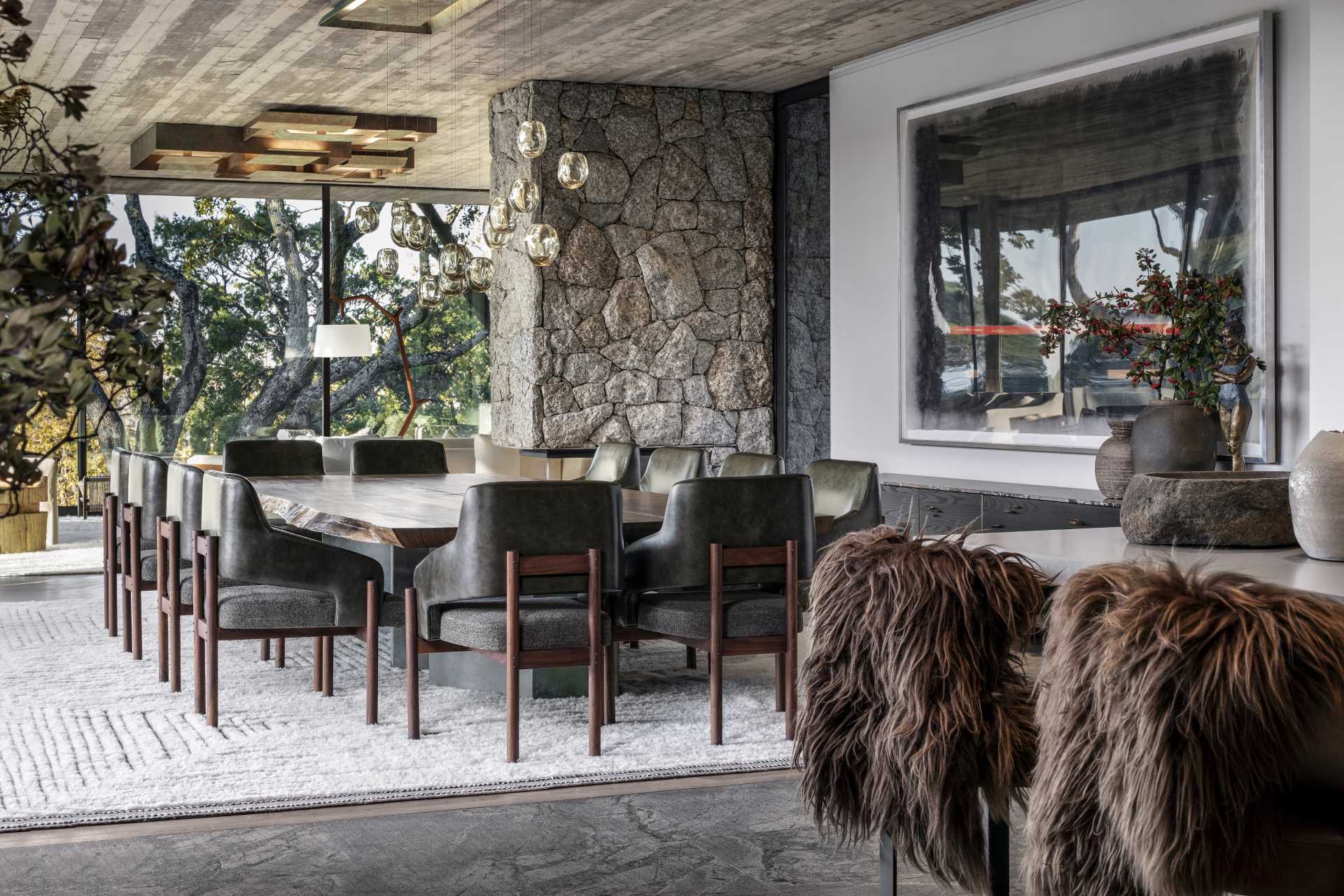 A sliding glass door opens the dining area to a terrace that's been furnished as an outdoor living room.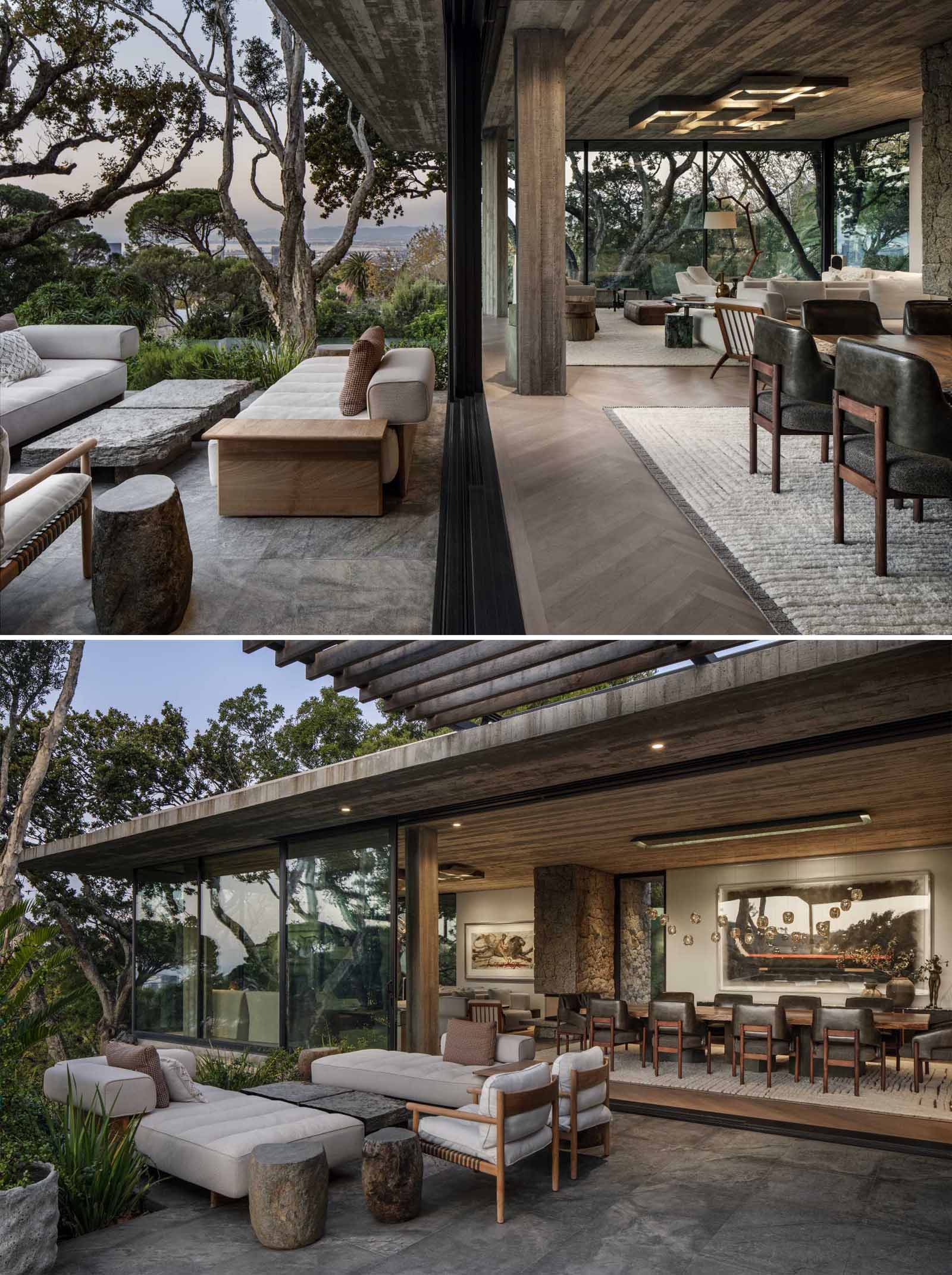 In the kitchen, minimalist matte grey cabinets line the walls, while the island adds counter space.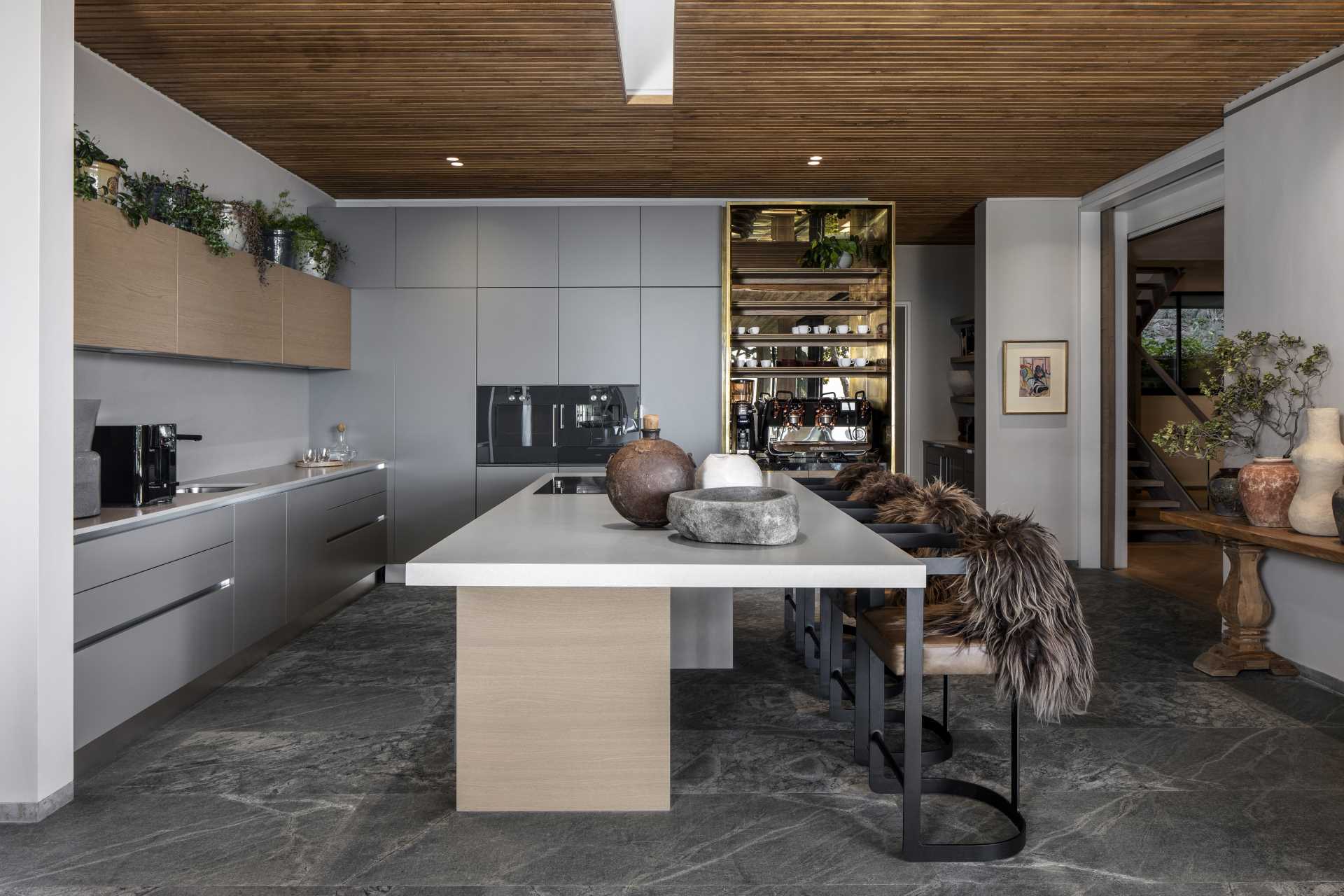 The wine room, which has a dramatic appearance, includes custom pieces from OKHA and Martin Doller.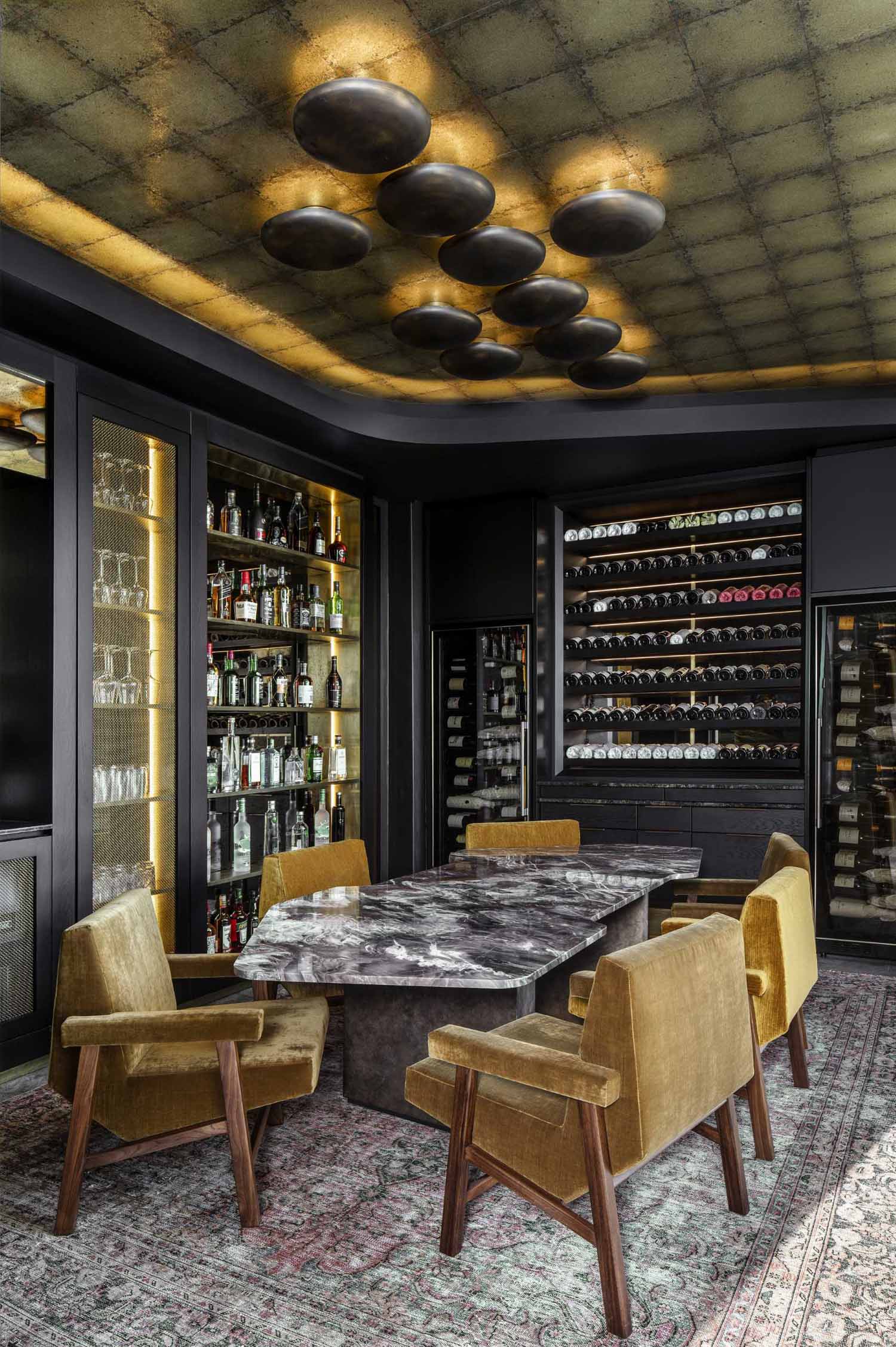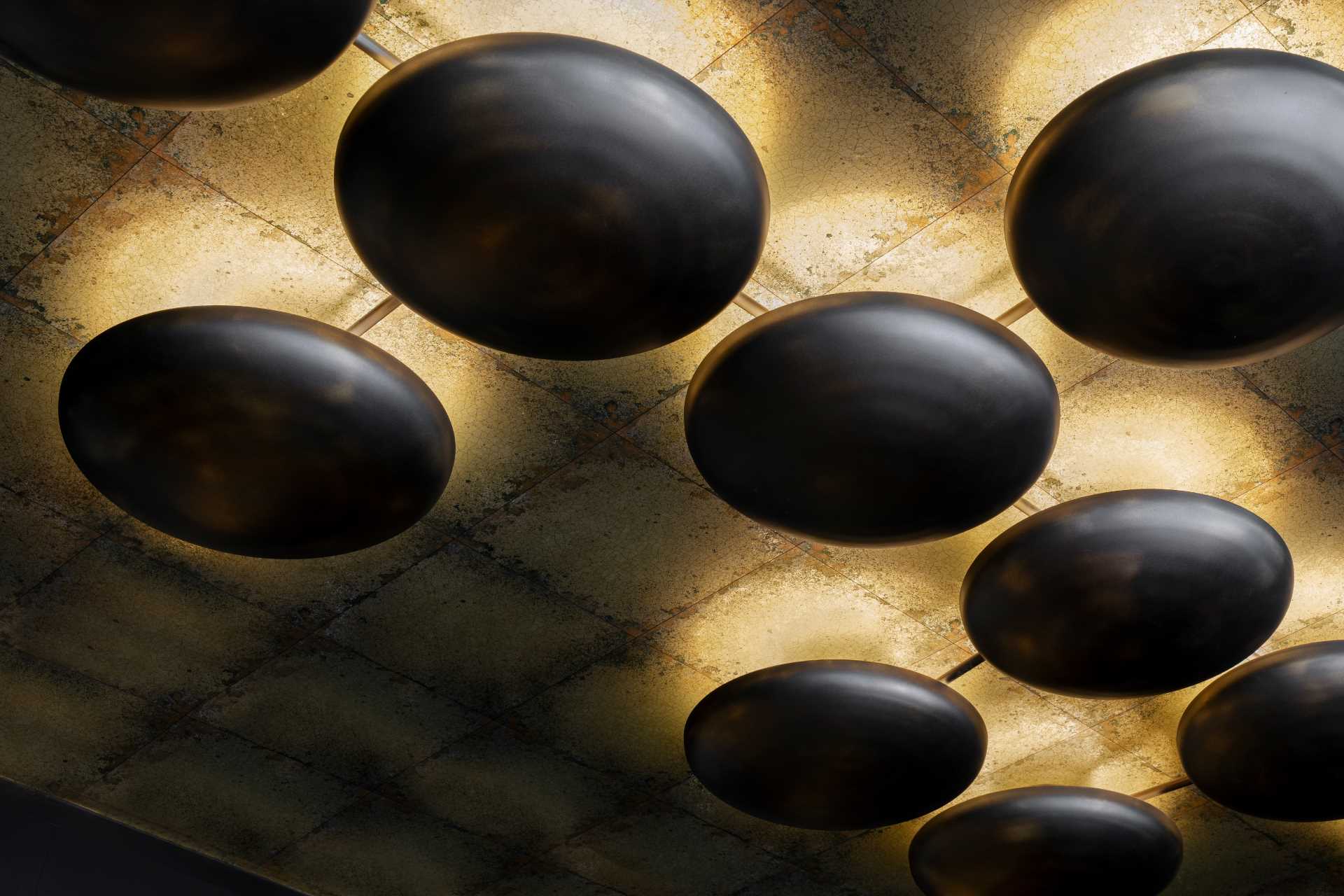 The main bedroom suite has wood walls, a bed that's elevated on a marble platform, and a headboard that spans the width of the bed and the bedside tables.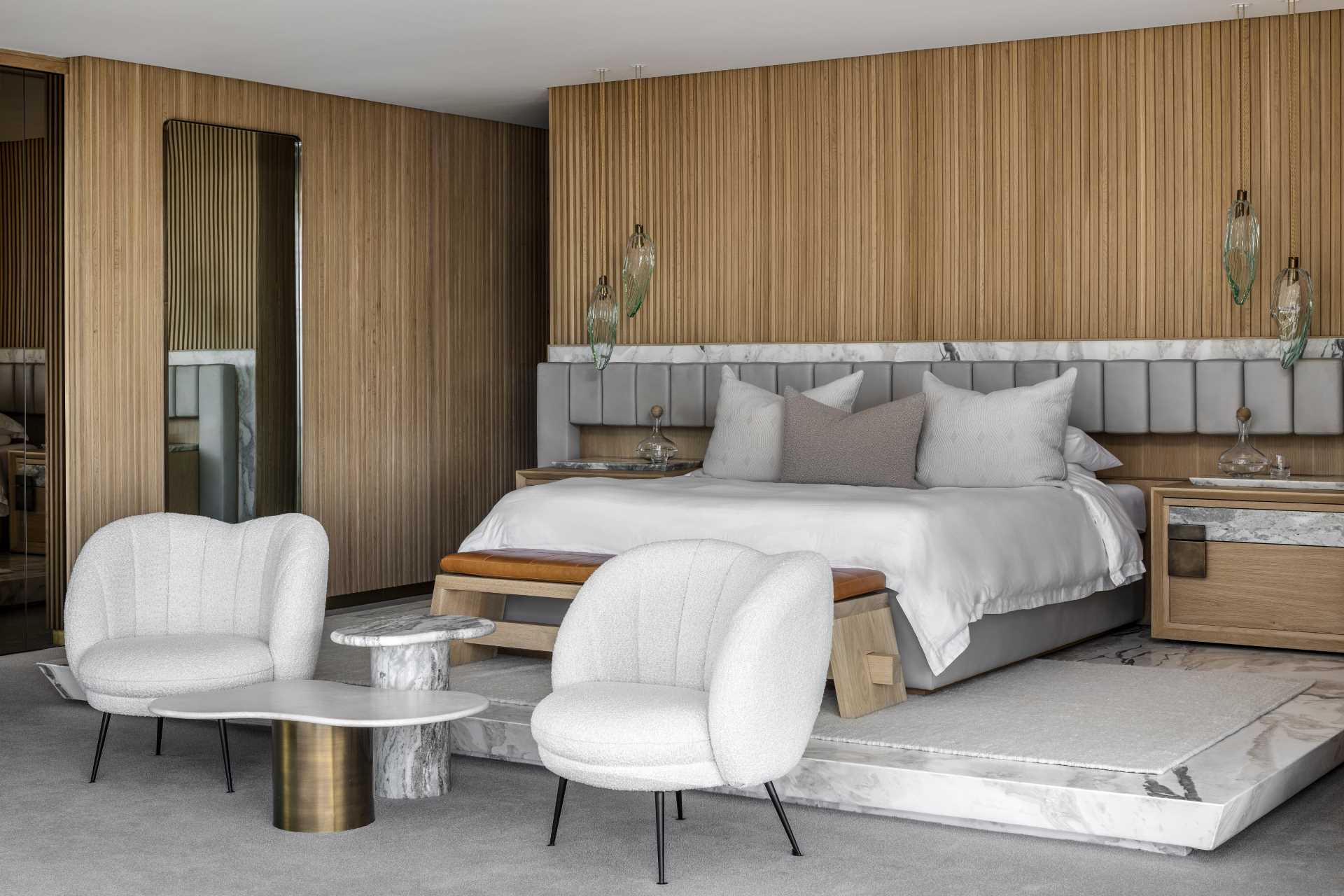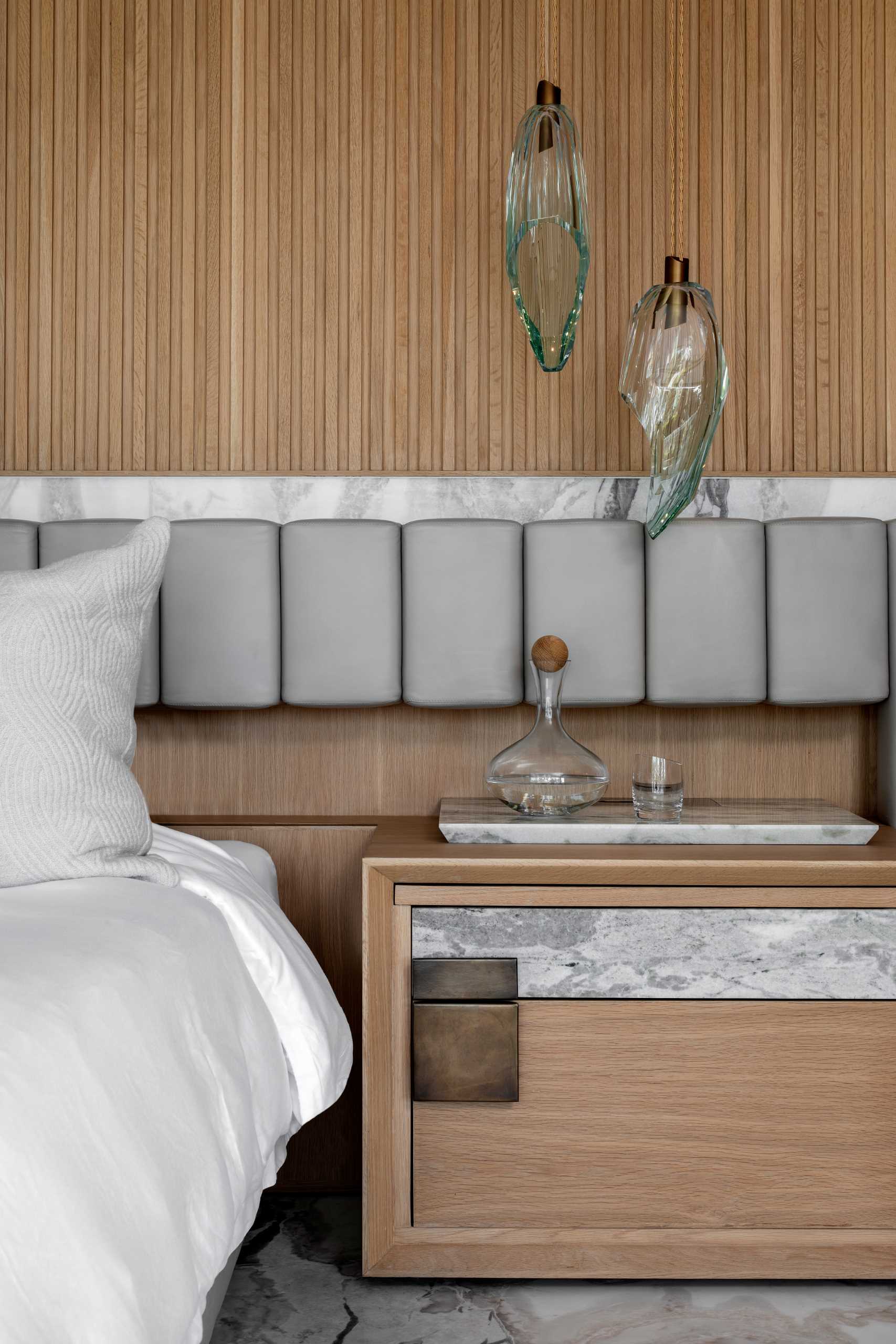 Also included in the main suite is a Pajama Room, that has a living room with fireplace and TV, as well as a workstation.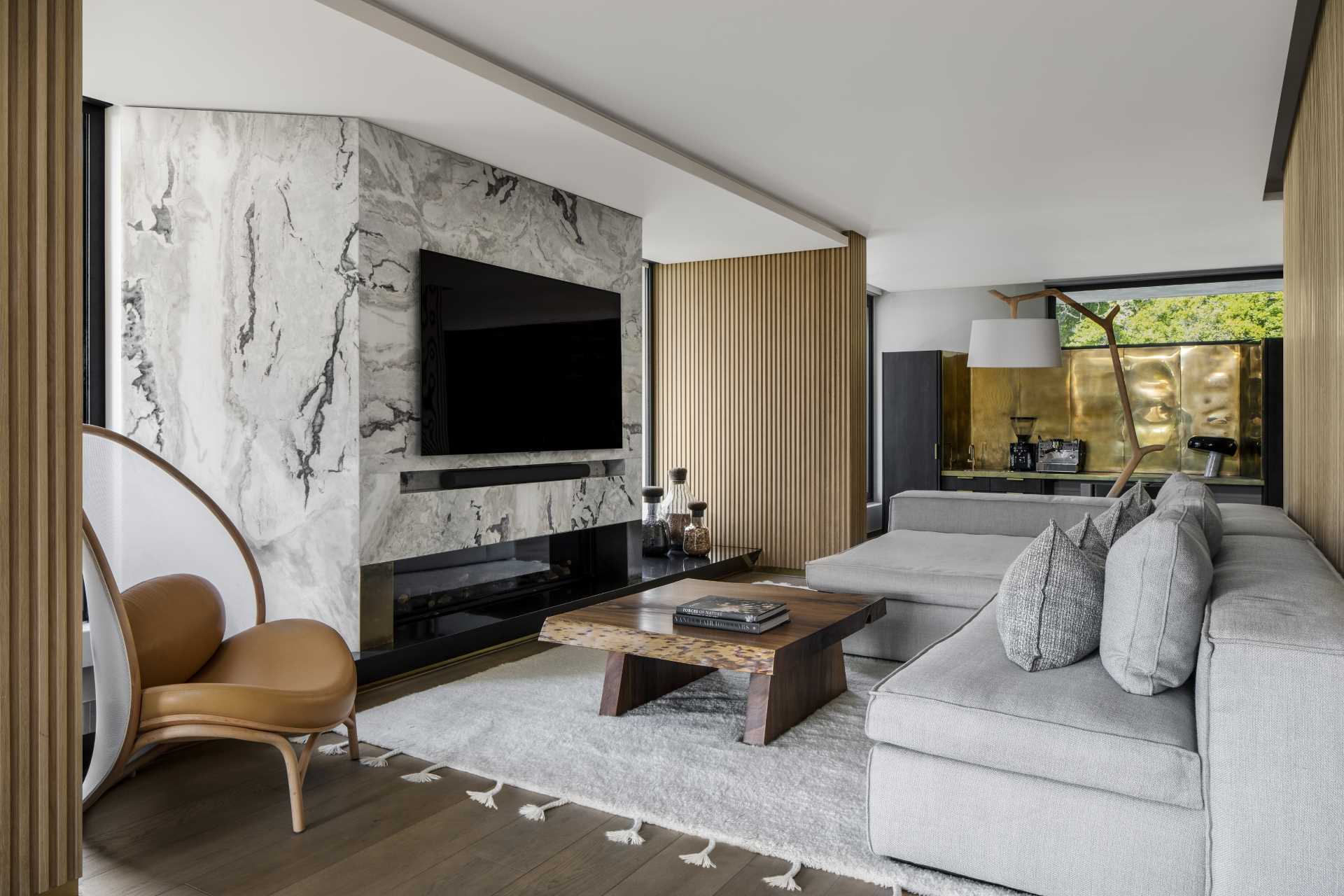 There's also a boutique-inspired dressing room and closet that includes an island for additional storage.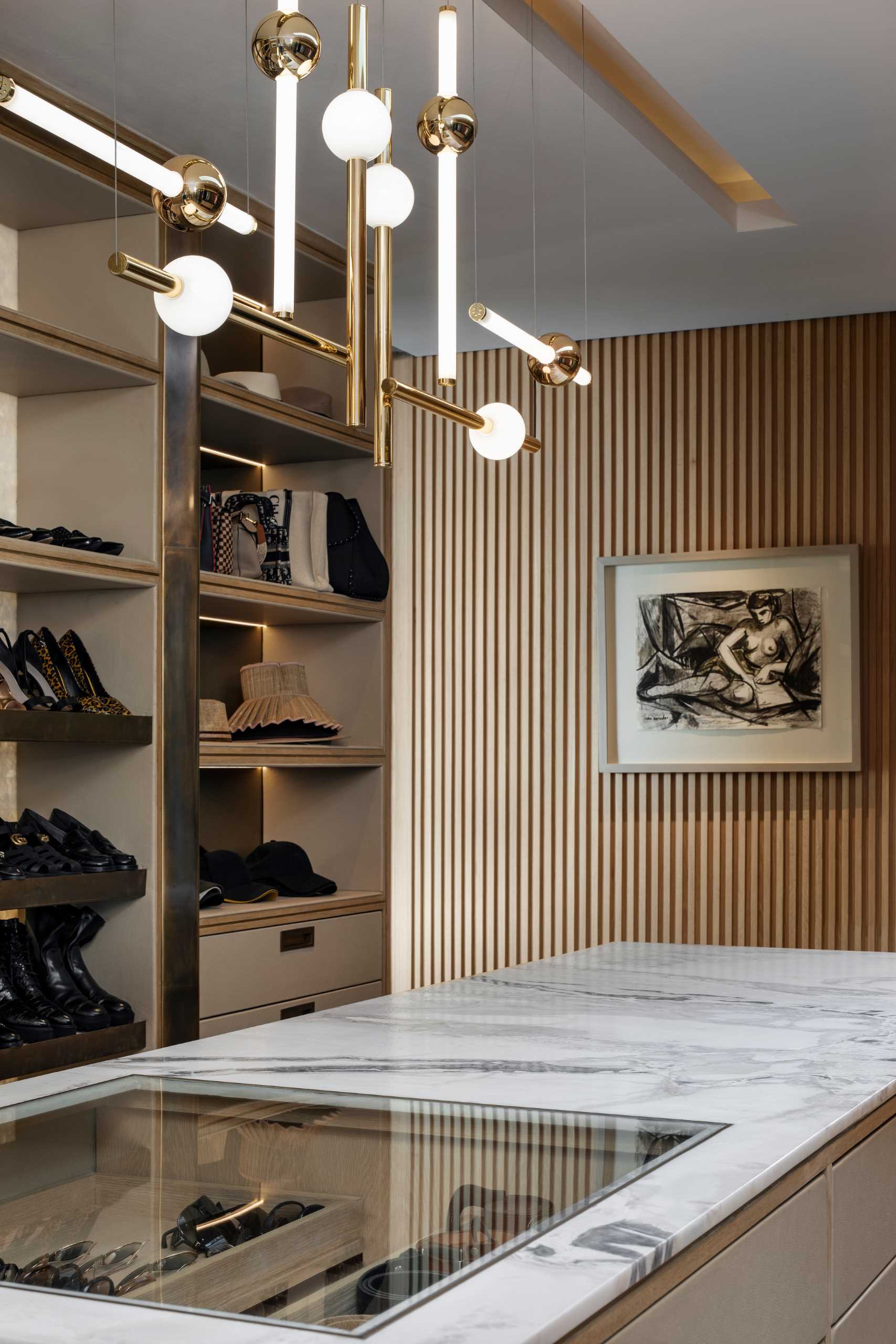 The main suite bathroom has a double vanity, a lounge area, and a freestanding bathtub with views of the city.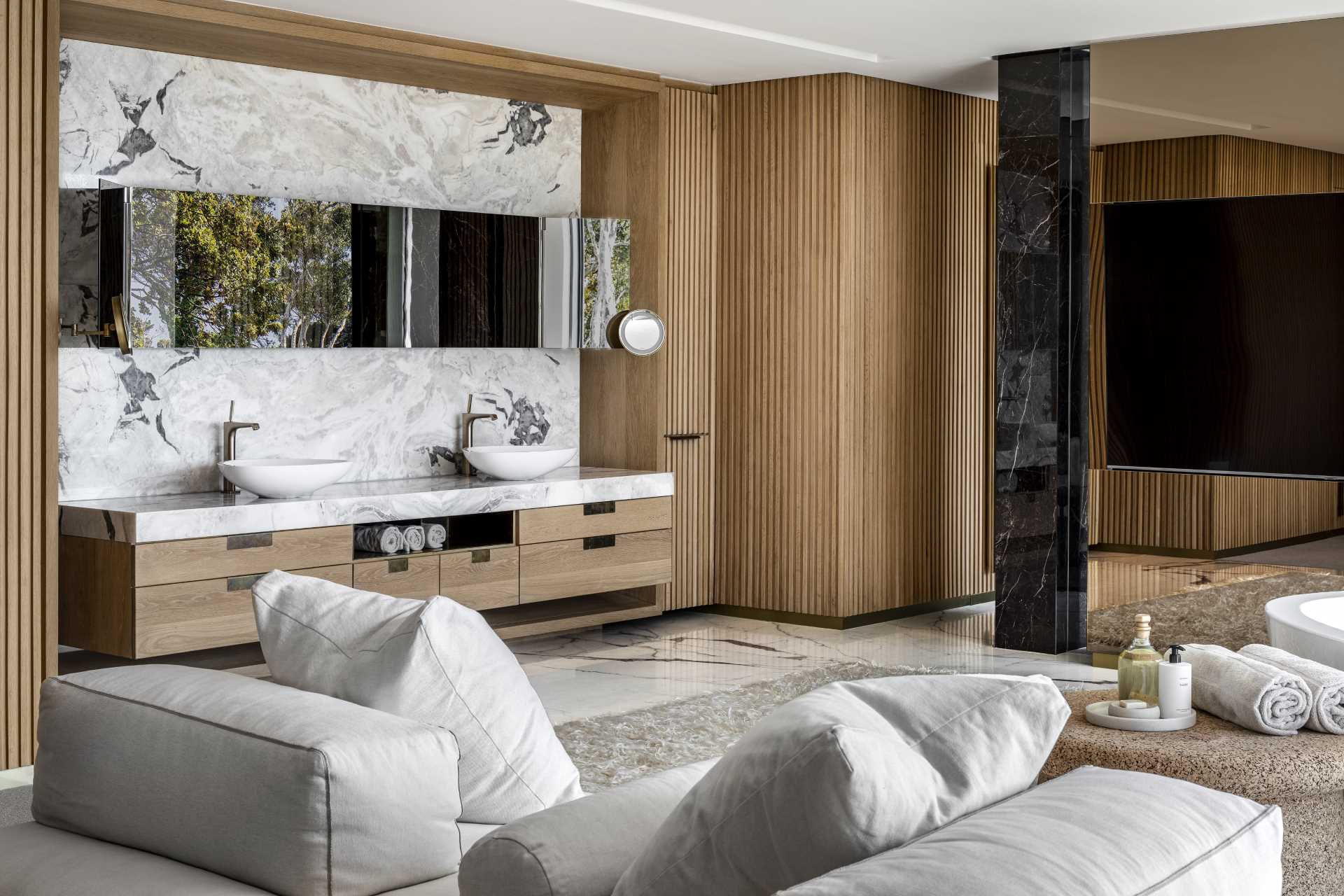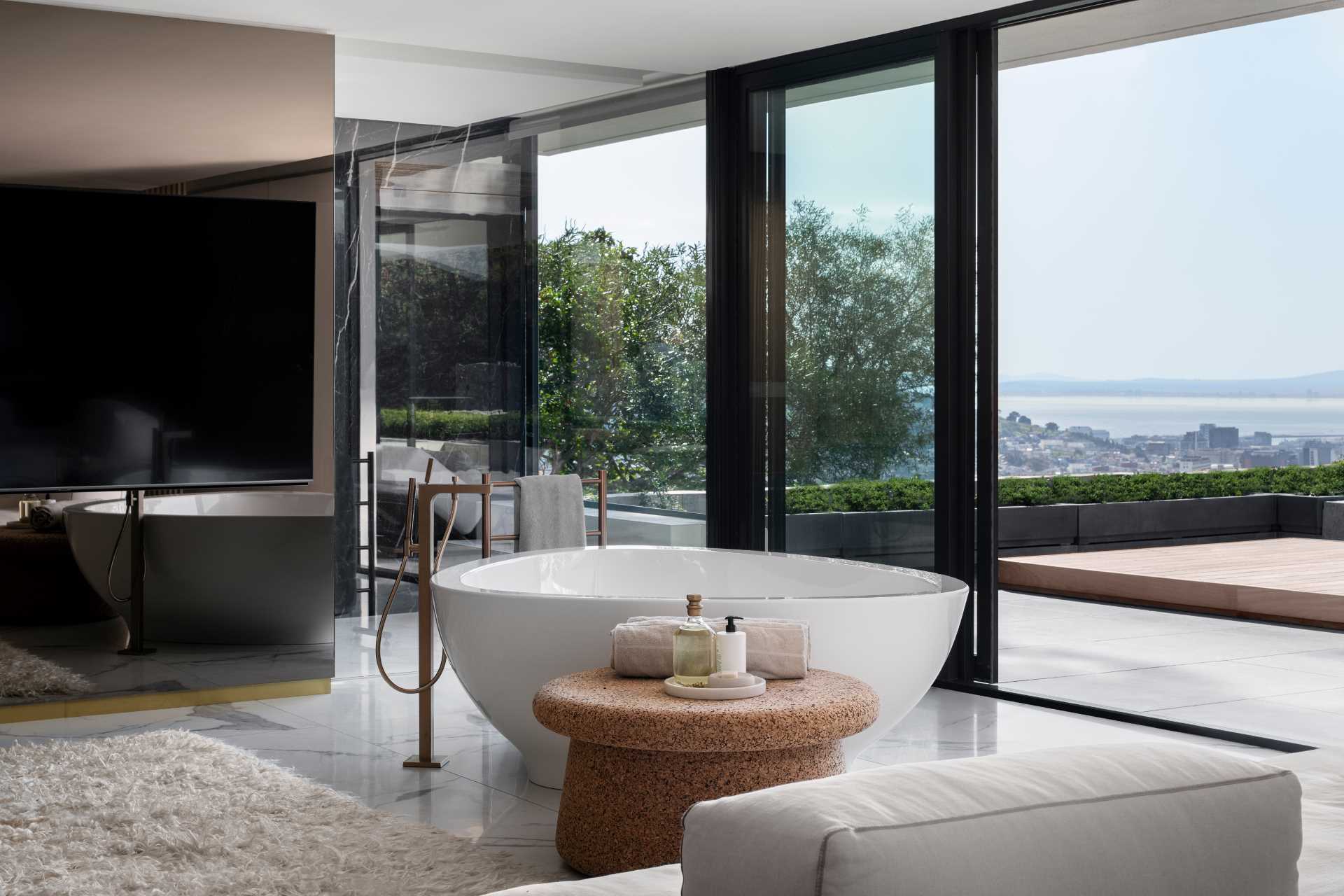 Heading outside, there's an outdoor fireplace with seating, whose design is inspired by a South African Boma.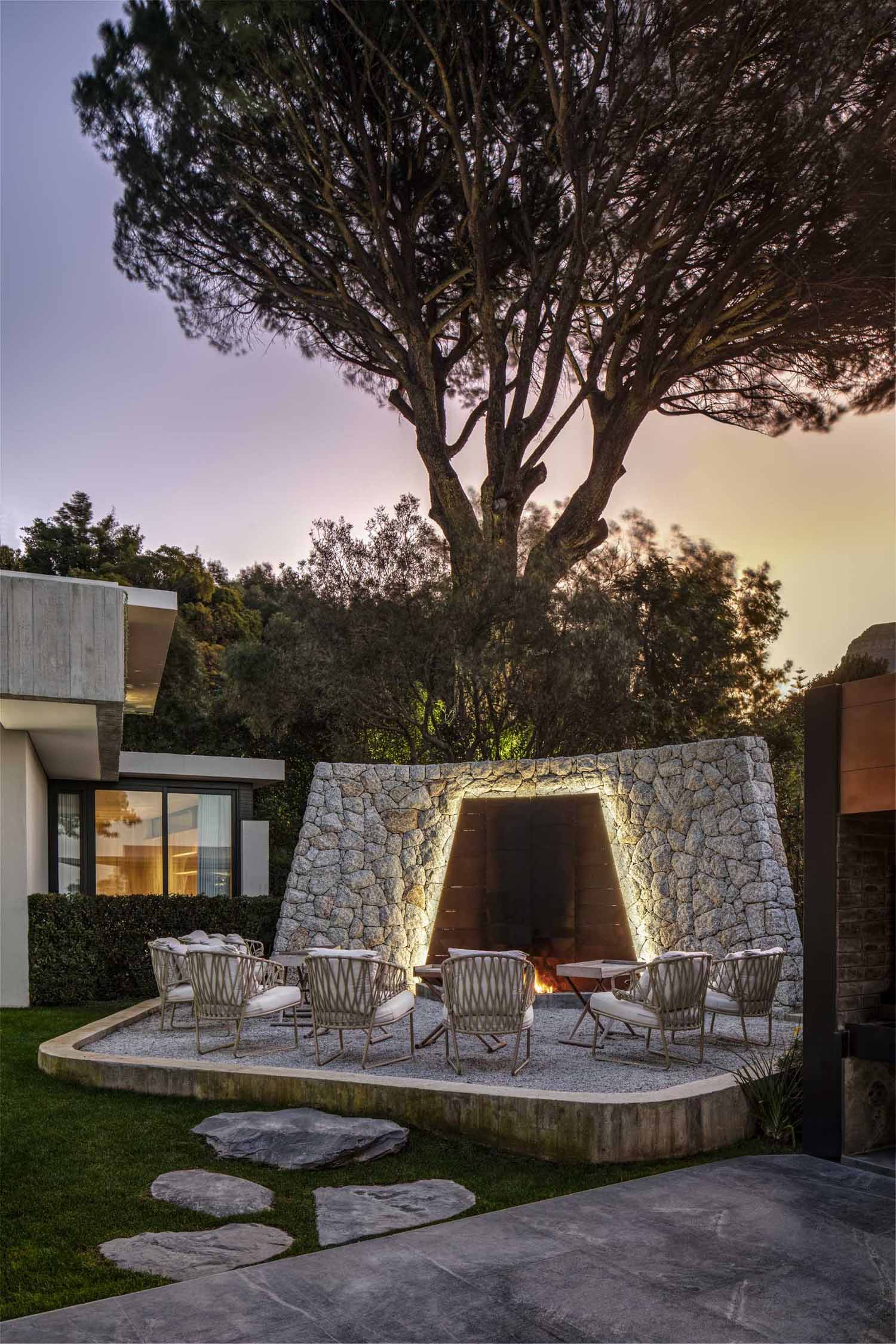 A path from the main house leads to the new garden pavilion that includes a dining area with a large wood table, a kitchen, and a living room with a bespoke brass fireplace inspired by a 1920s copper diving helmet, which was designed and manufactured in collaboration with Barry Ashmole.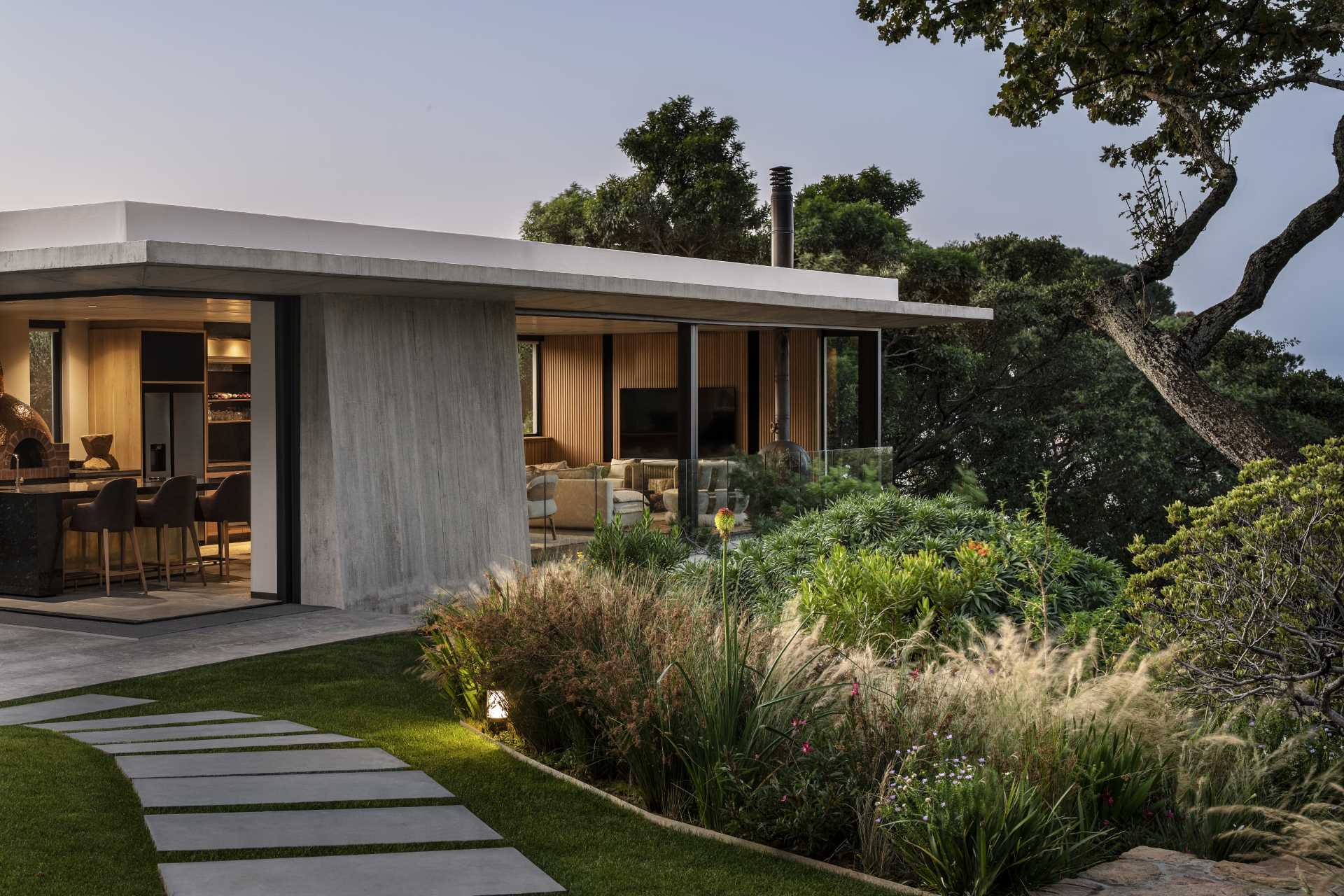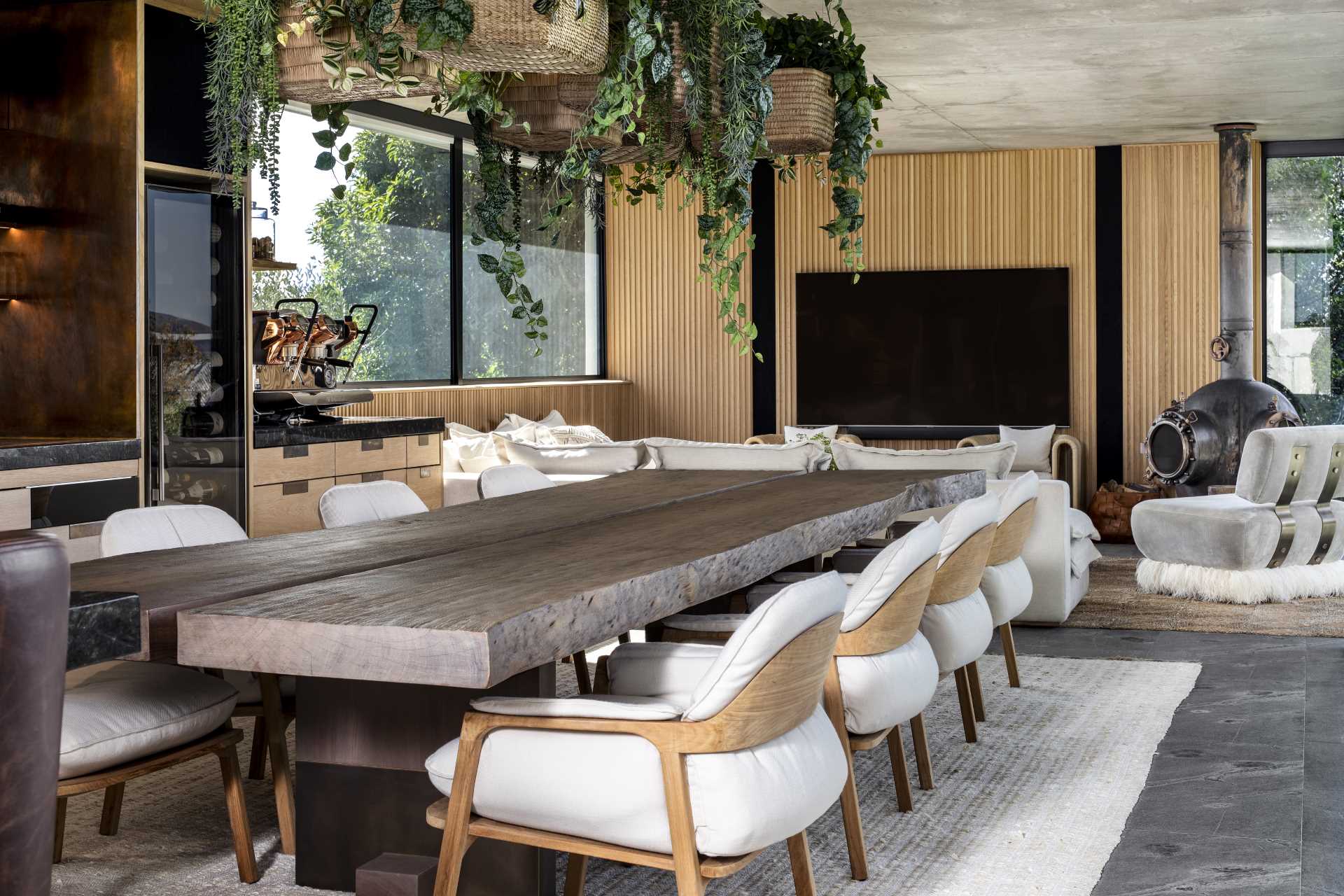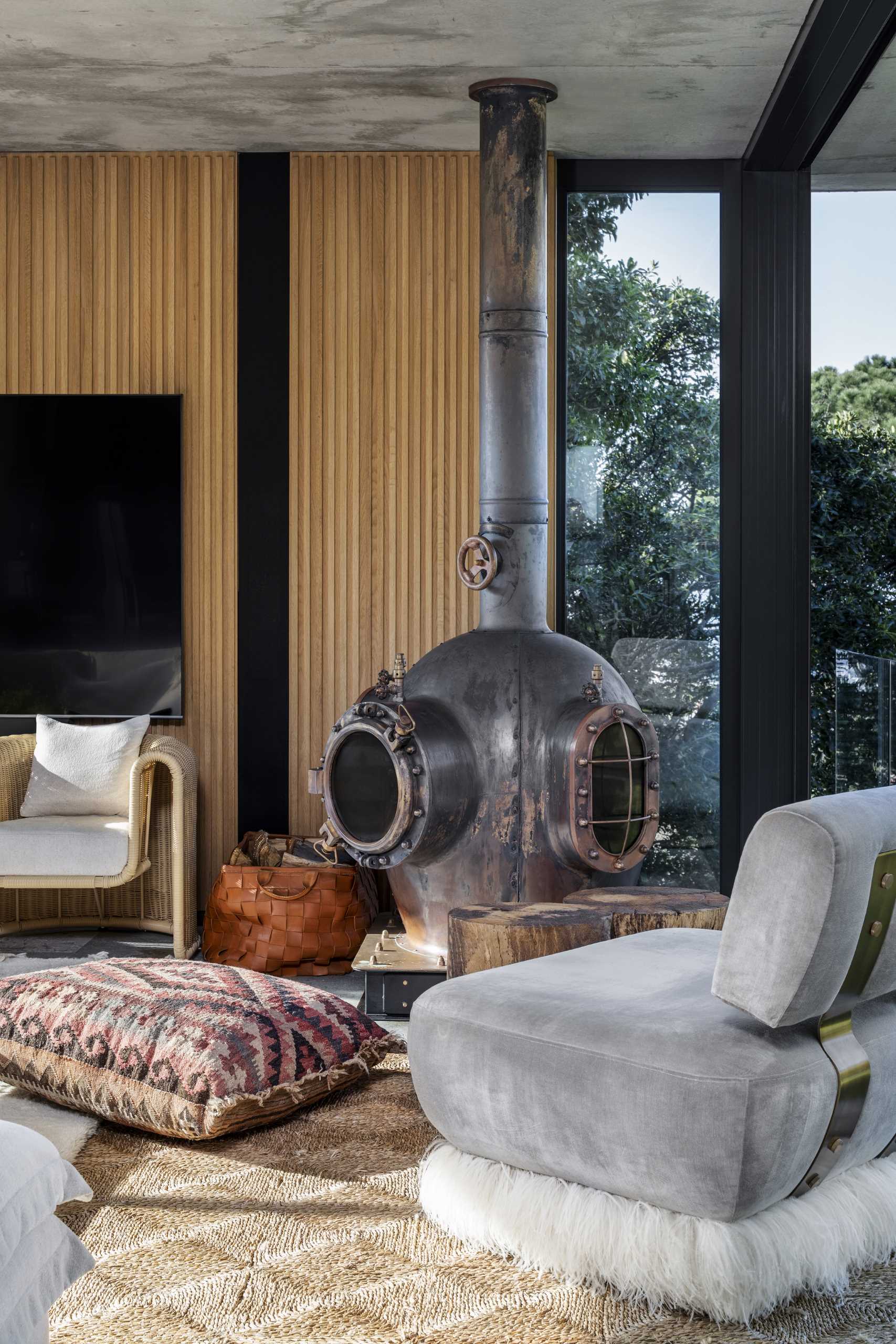 Photographer: Adam Letch | Interior Designer: ARRCC – Interior Design Team: Jon Case, Wade Nelsen, Clive Schulze – Interior Decor Team: Mark Rielly, Nina Sierra Rubia, Gabriella Duarte, Anna Katharina Schoenberger
Source: Contemporist