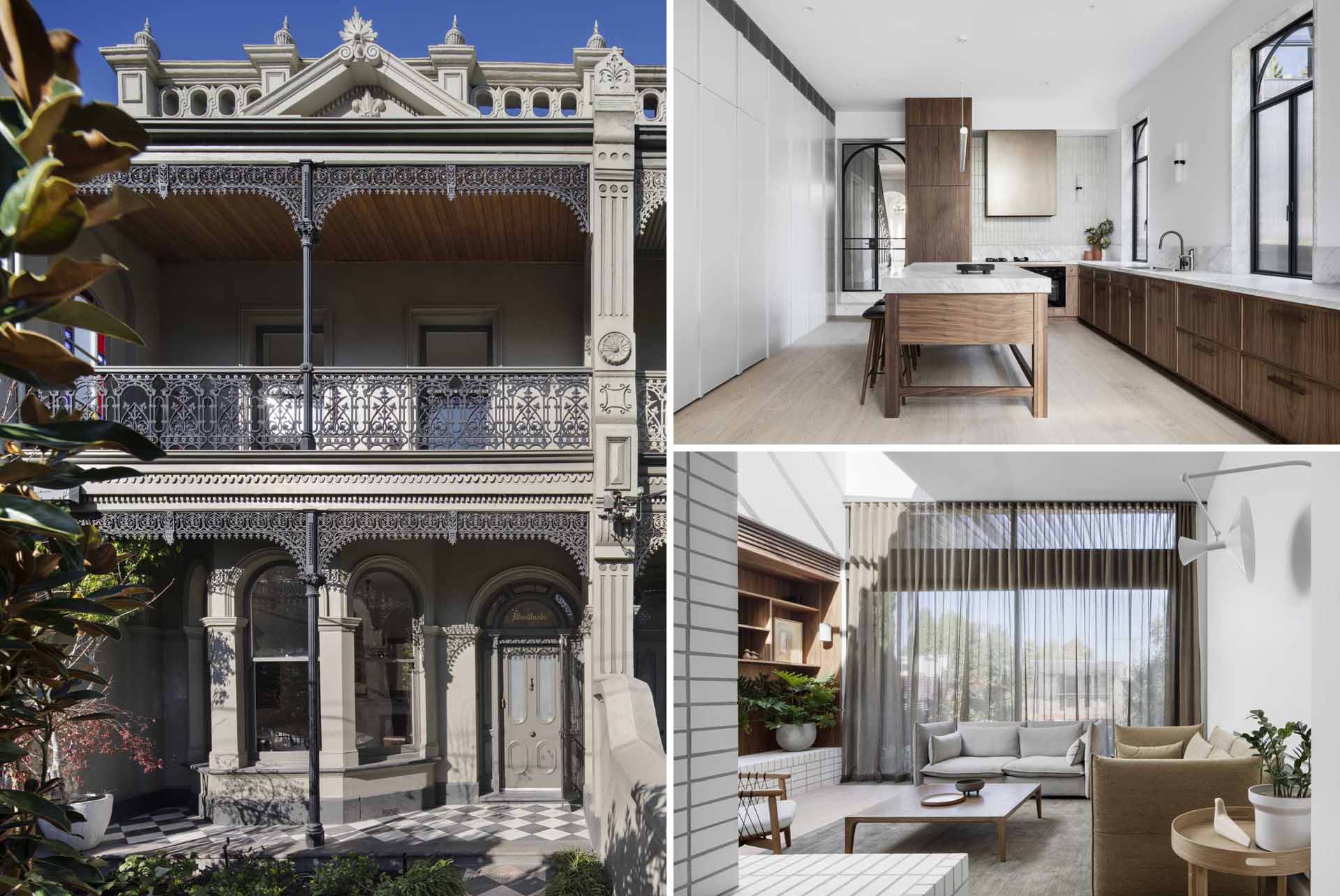 Chan Architecture has shared photos of a project they recently completed in Clifton Hill, Australia, that included transforming the interior of a terrace house into a modern home.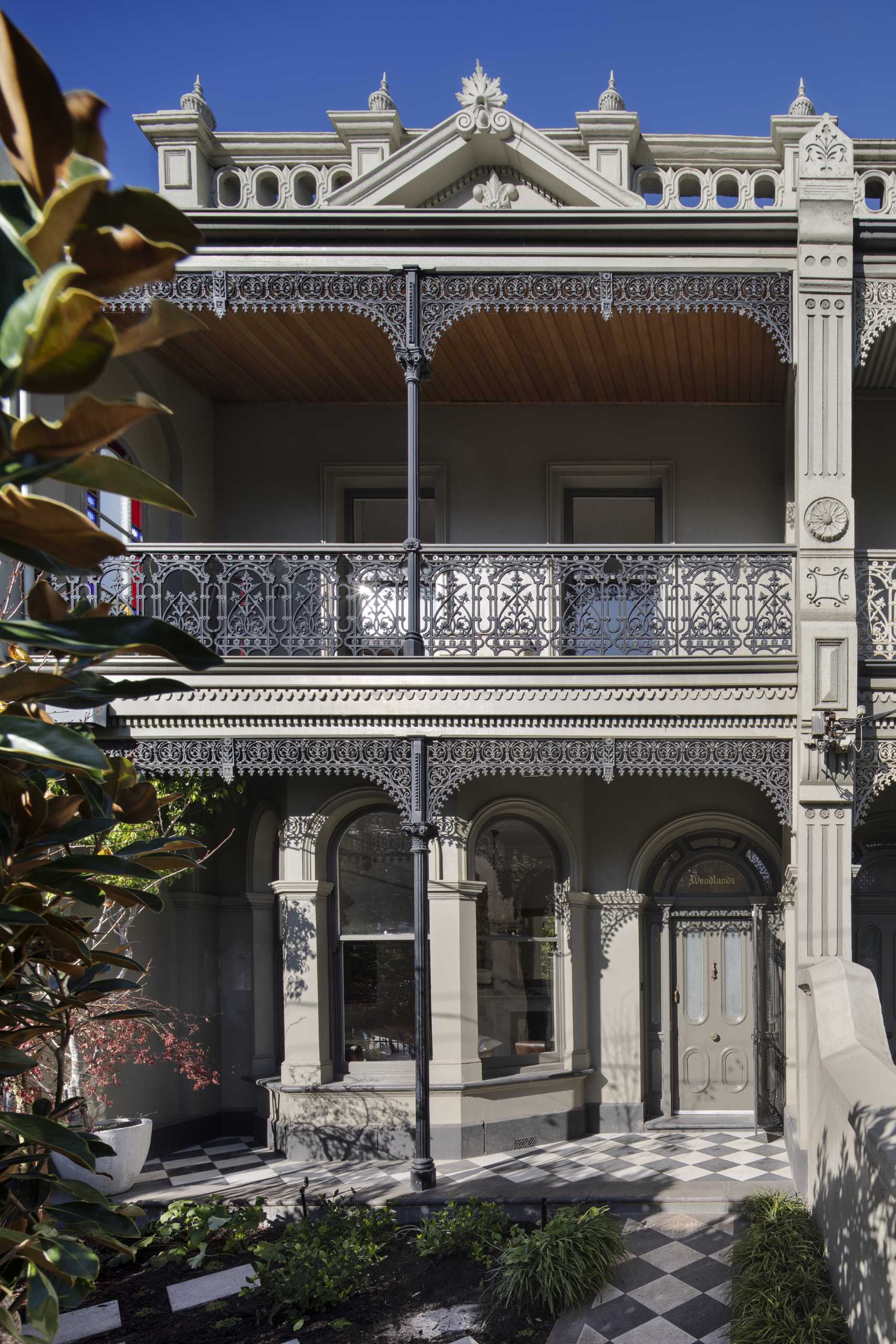 Working together with interior designers Sanders & King, the rear of the home received an extension, allowing for a new kitchen, dining area, and living room.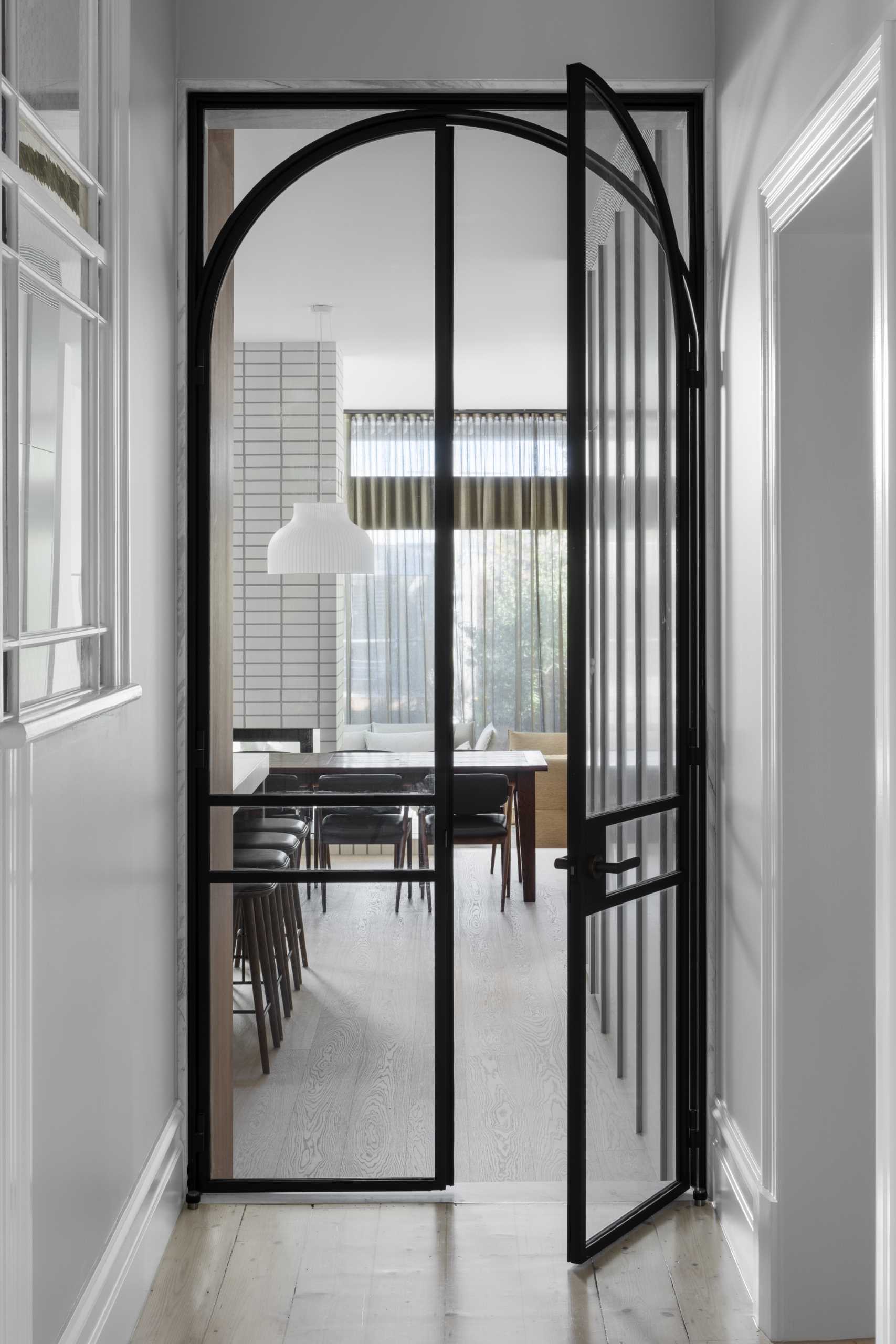 A black-framed arched door connects the original parts of the home with the new addition.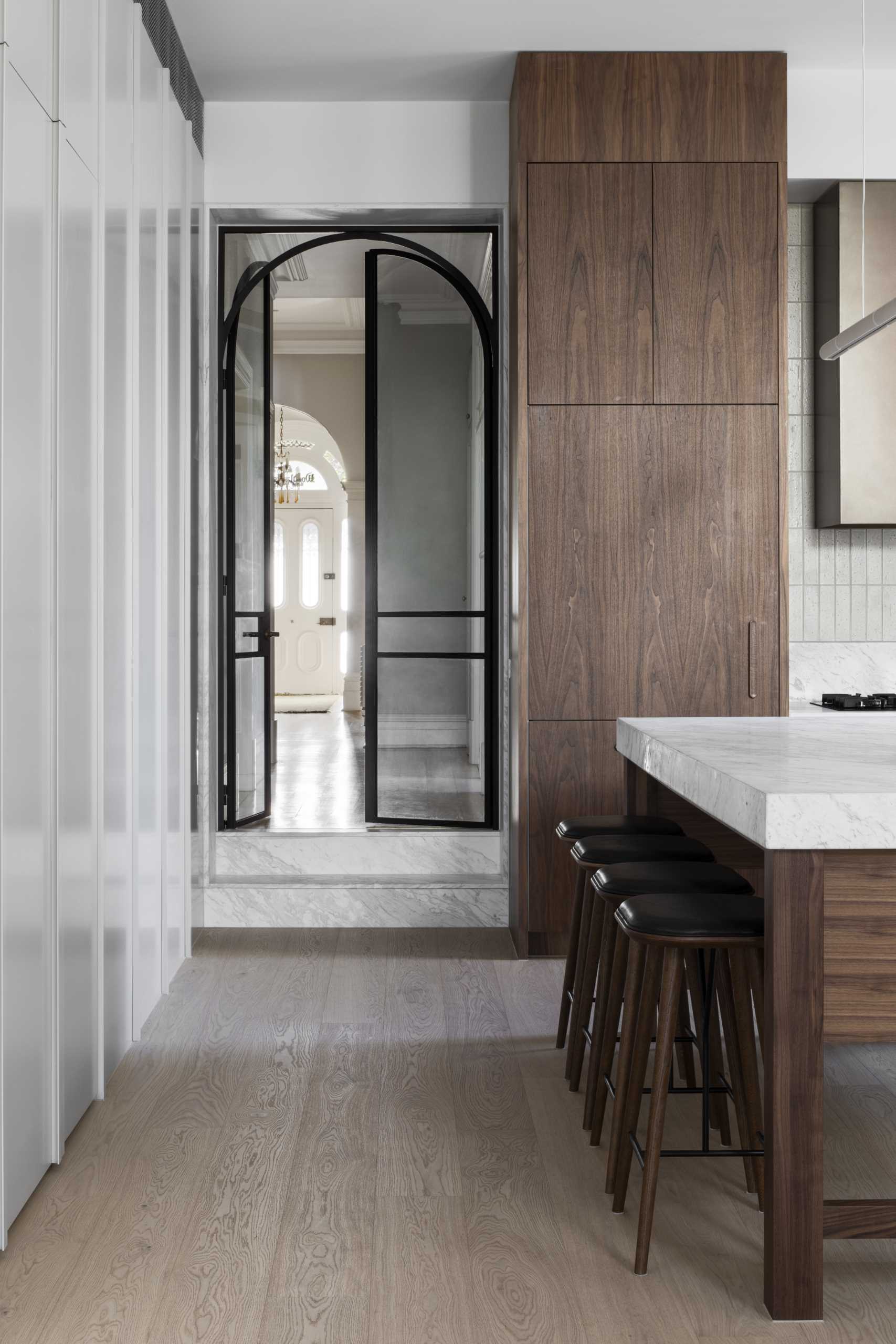 A palette of pale oak timbers and warm grey tiles and stone keeps these south-facing spaces bright, with contrast provided by natural walnut veneer joinery and black steel-framed windows and doors.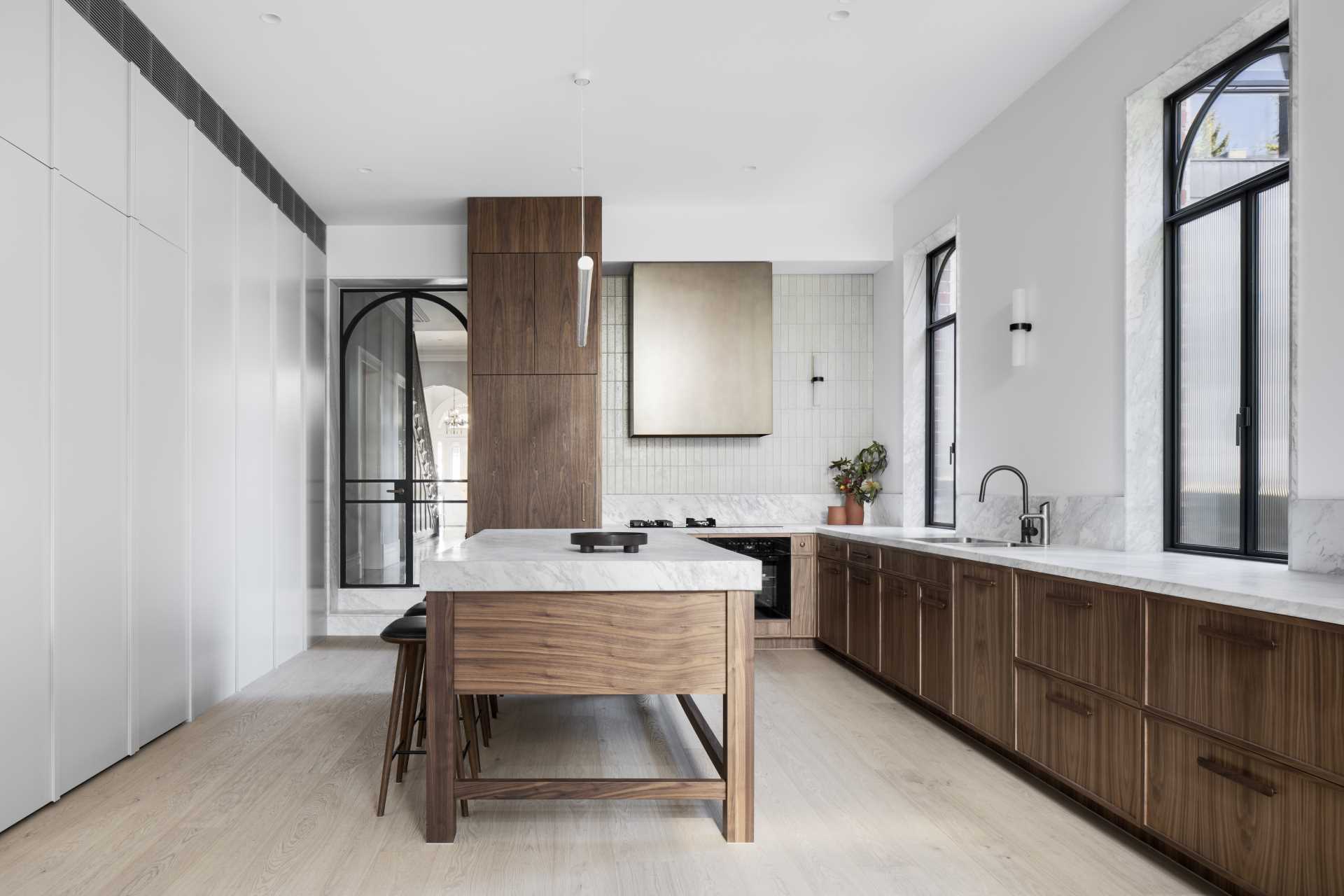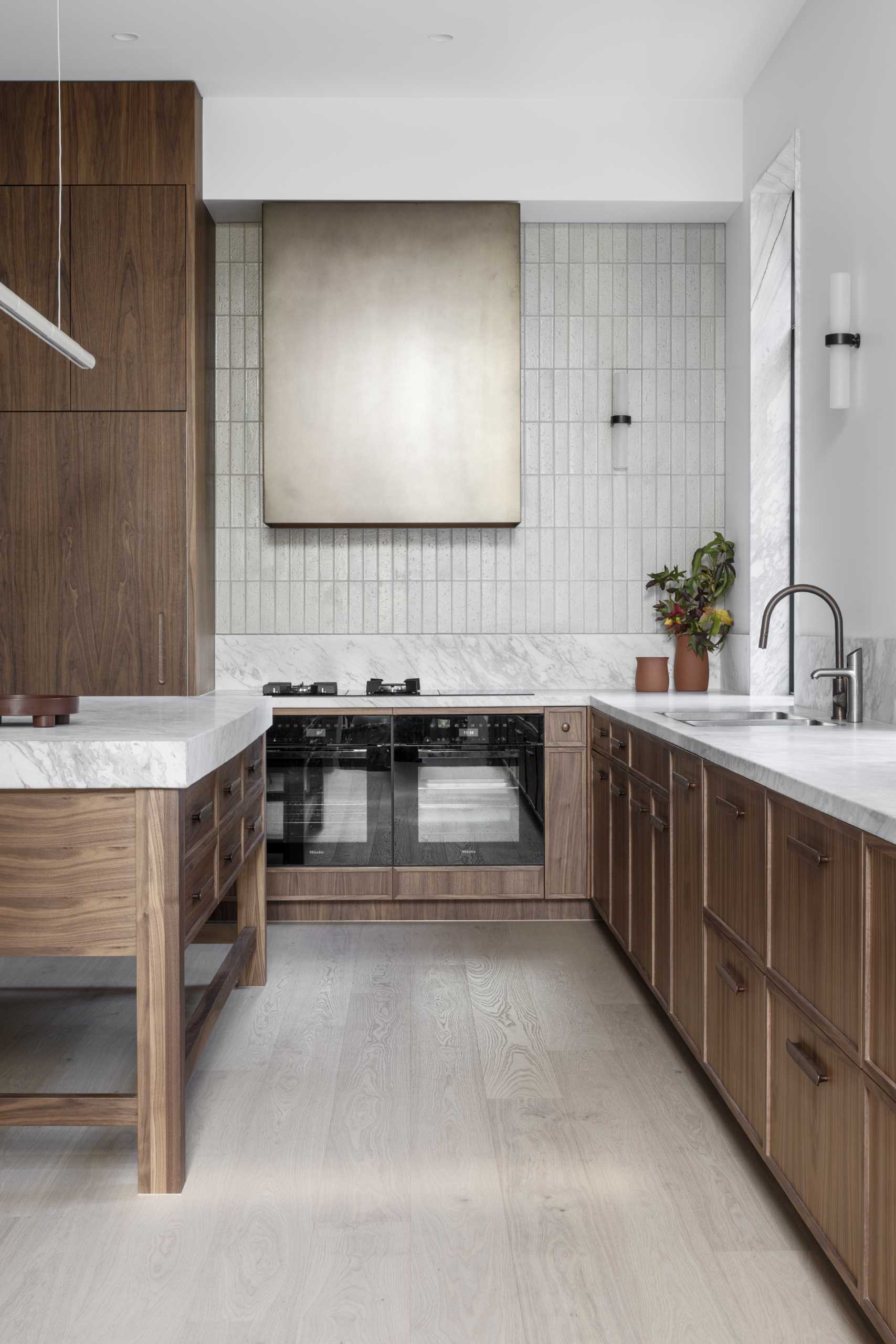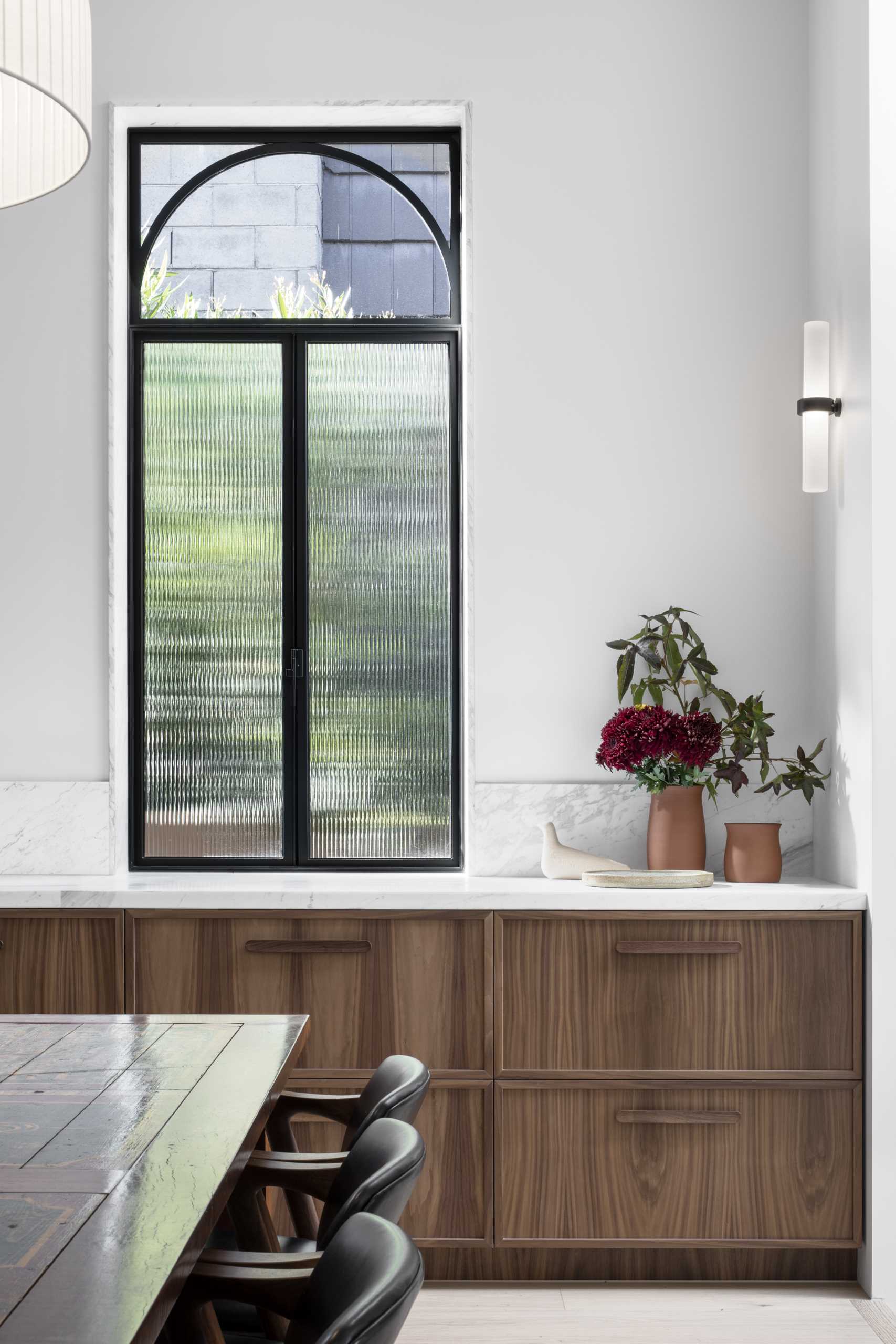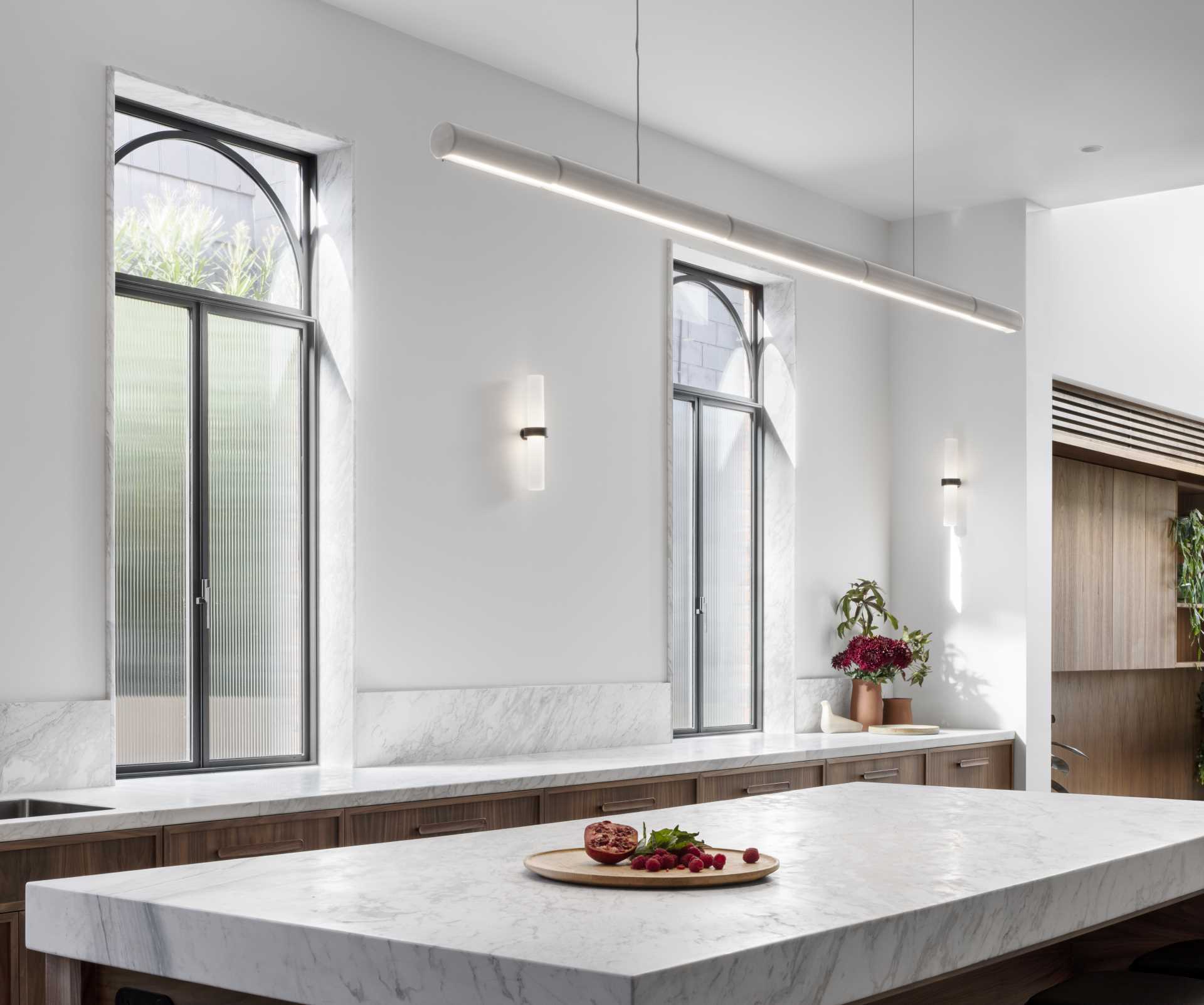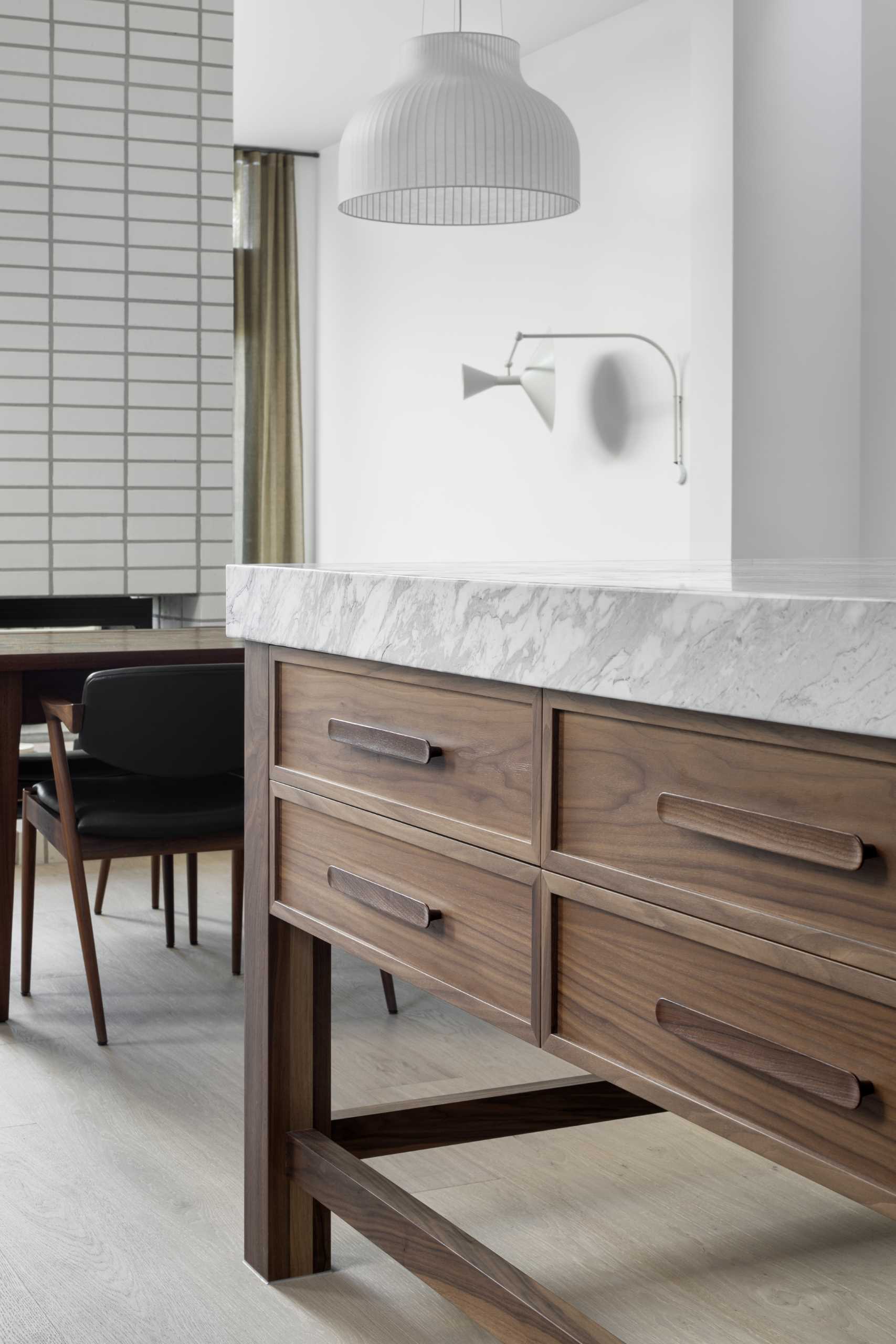 Separating the kitchen from the living room is the open-plan dining area and double-sided wood fireplace with white stacked brickwork.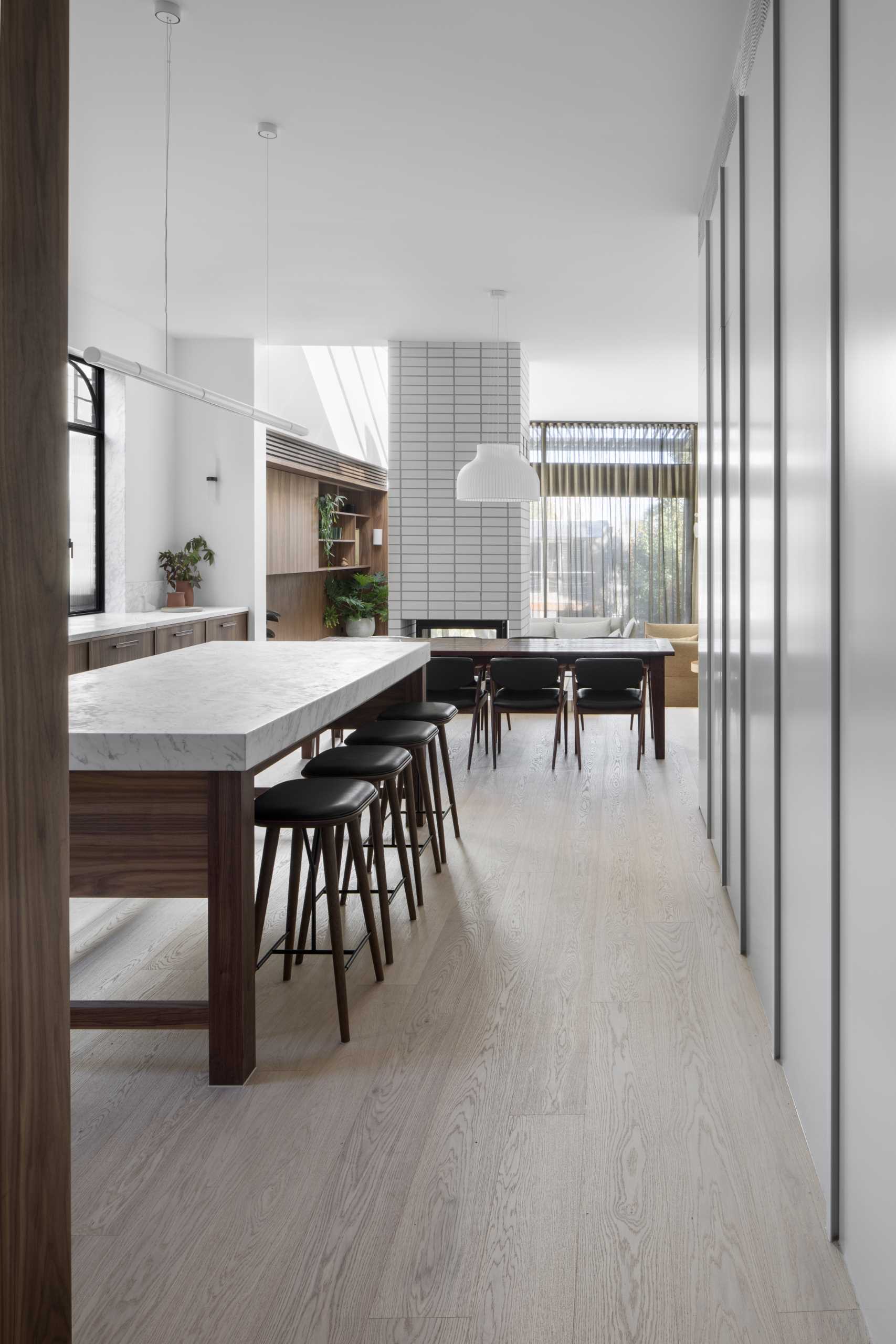 The living room, at the rear of the home, is sunken down from the kitchen and dining area.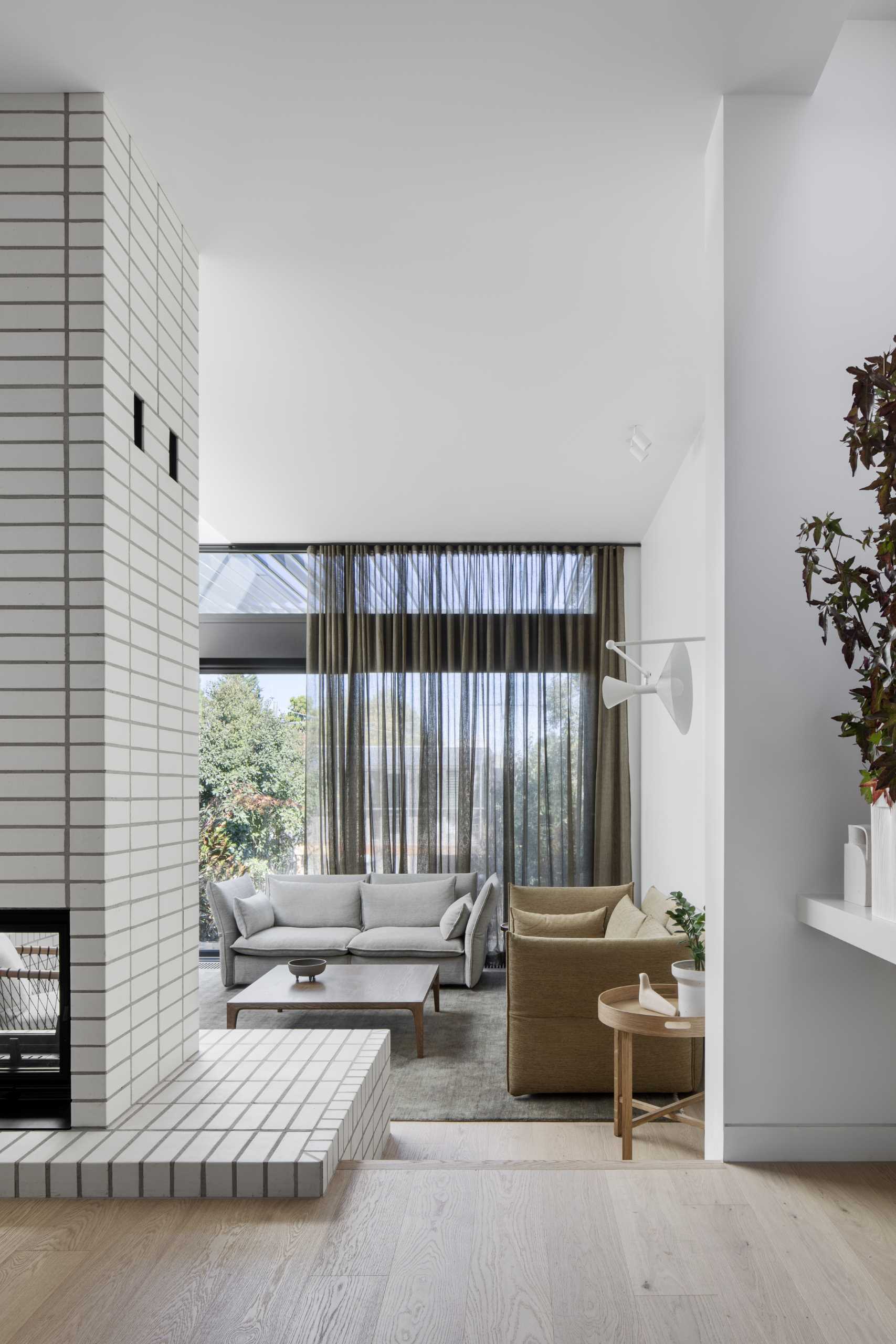 The stacked white bricks of the fireplace are also featured in the living room, while the wood shelving accent wall complements the wood used in the kitchen.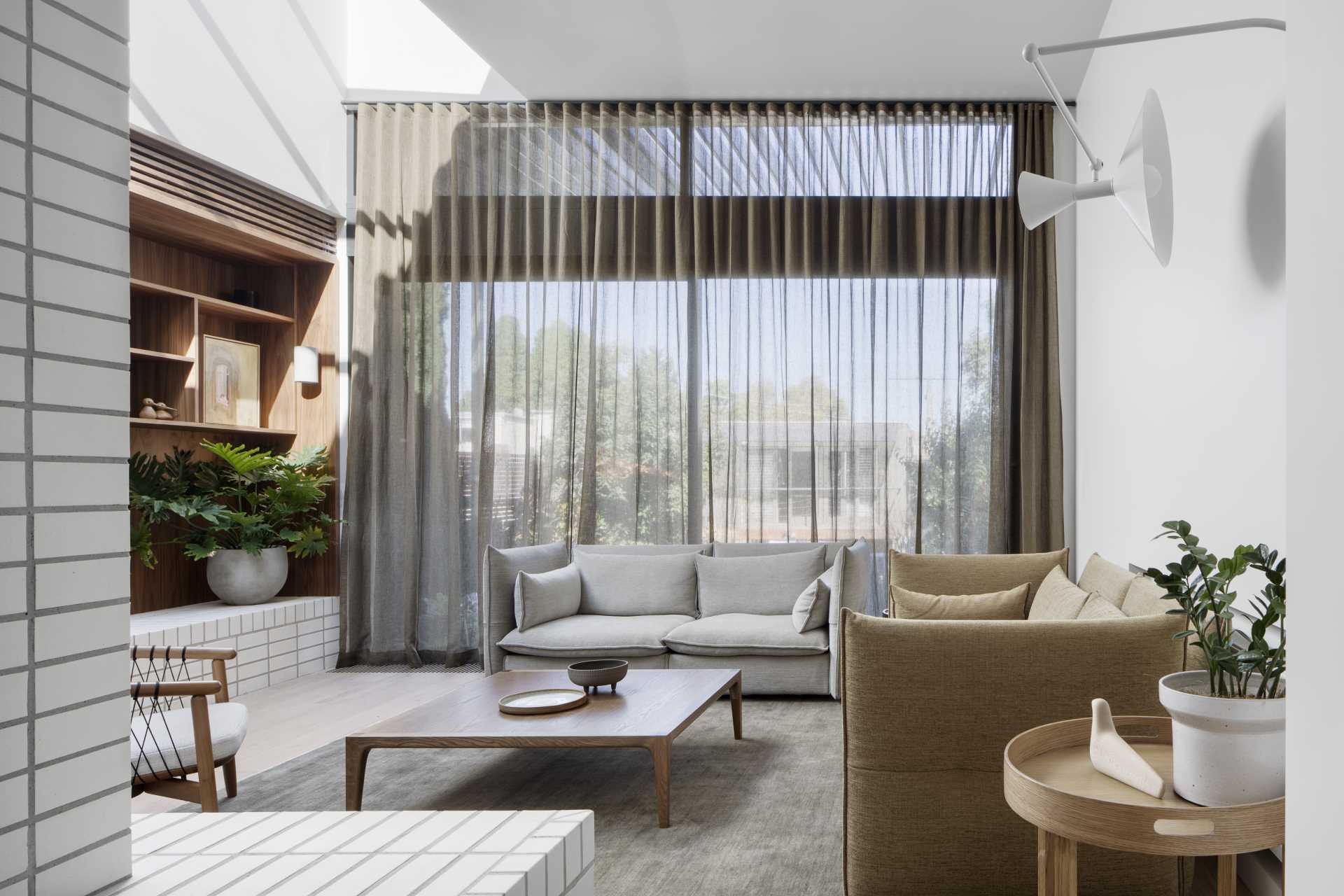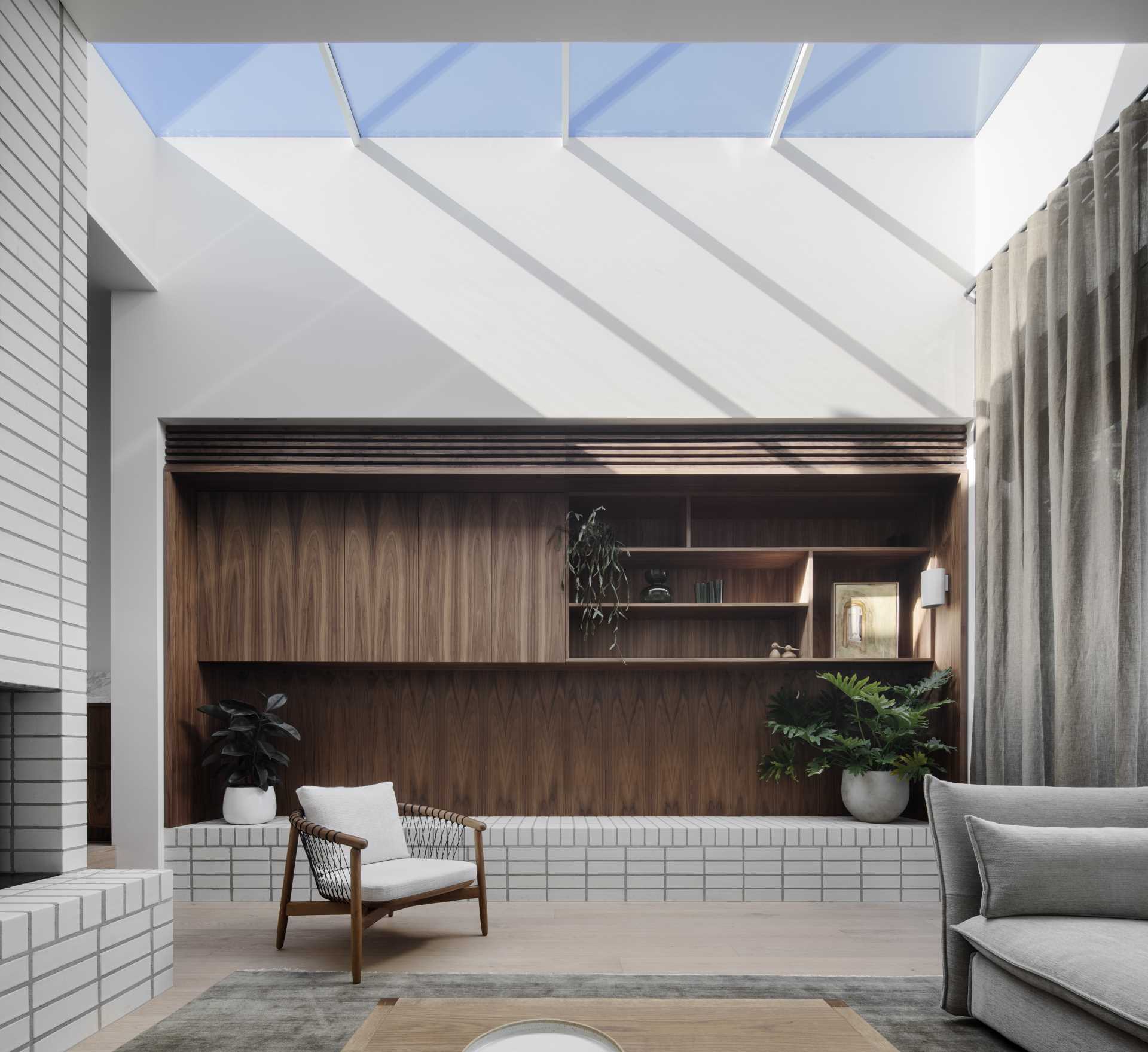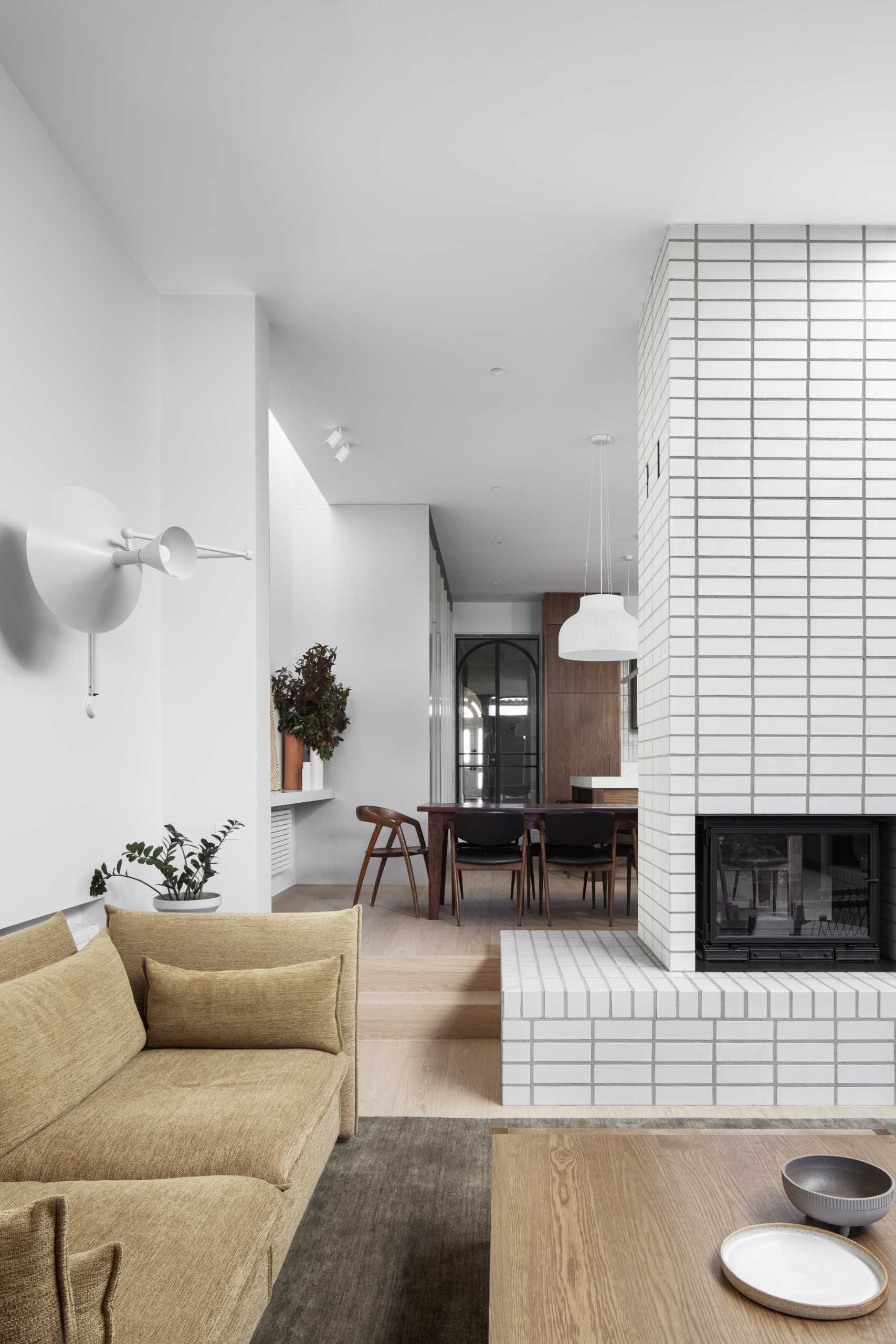 In an updated bedroom, a light wood and upholstered headboard includes a floating bedside table, as well as a wood closet and built-in desk.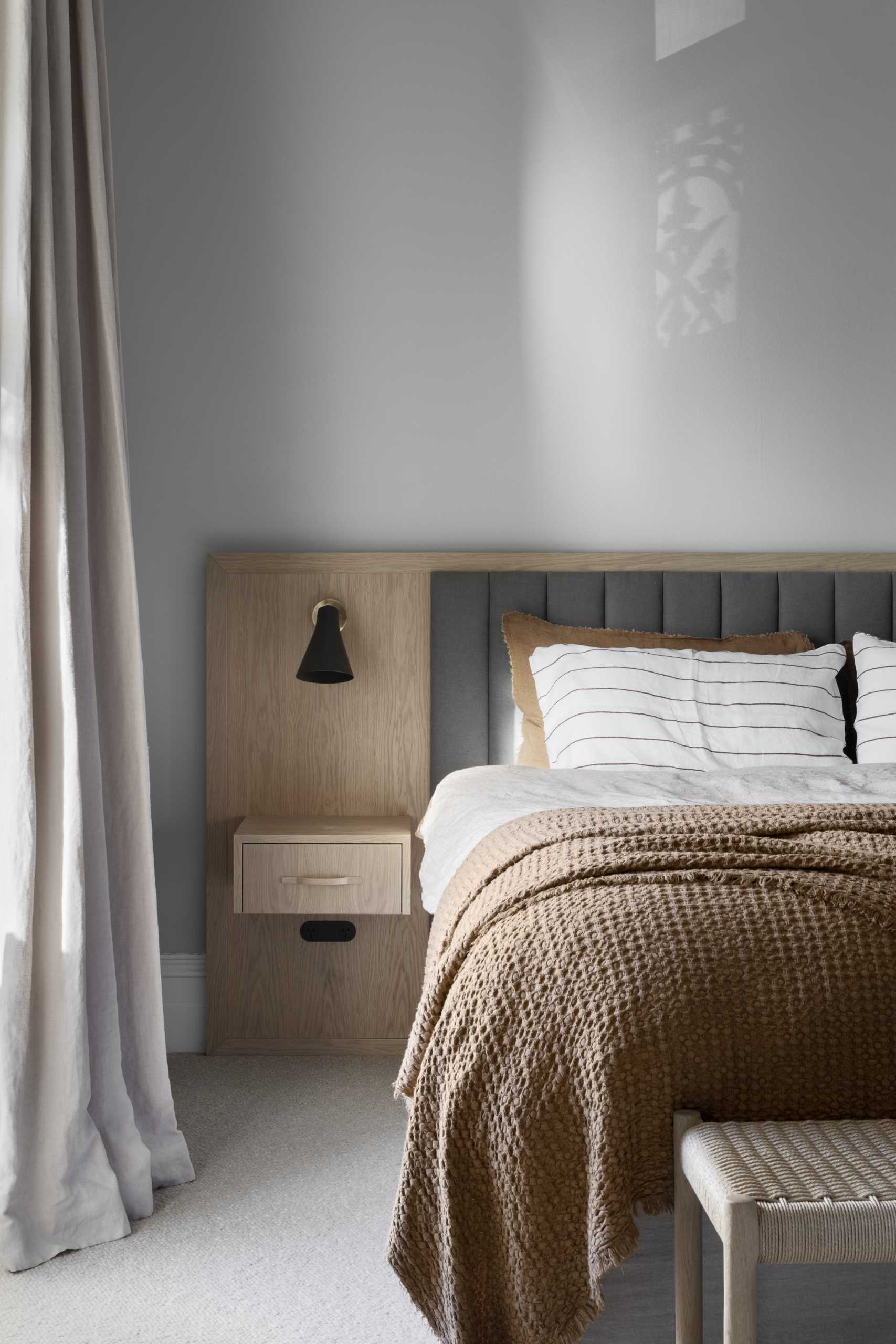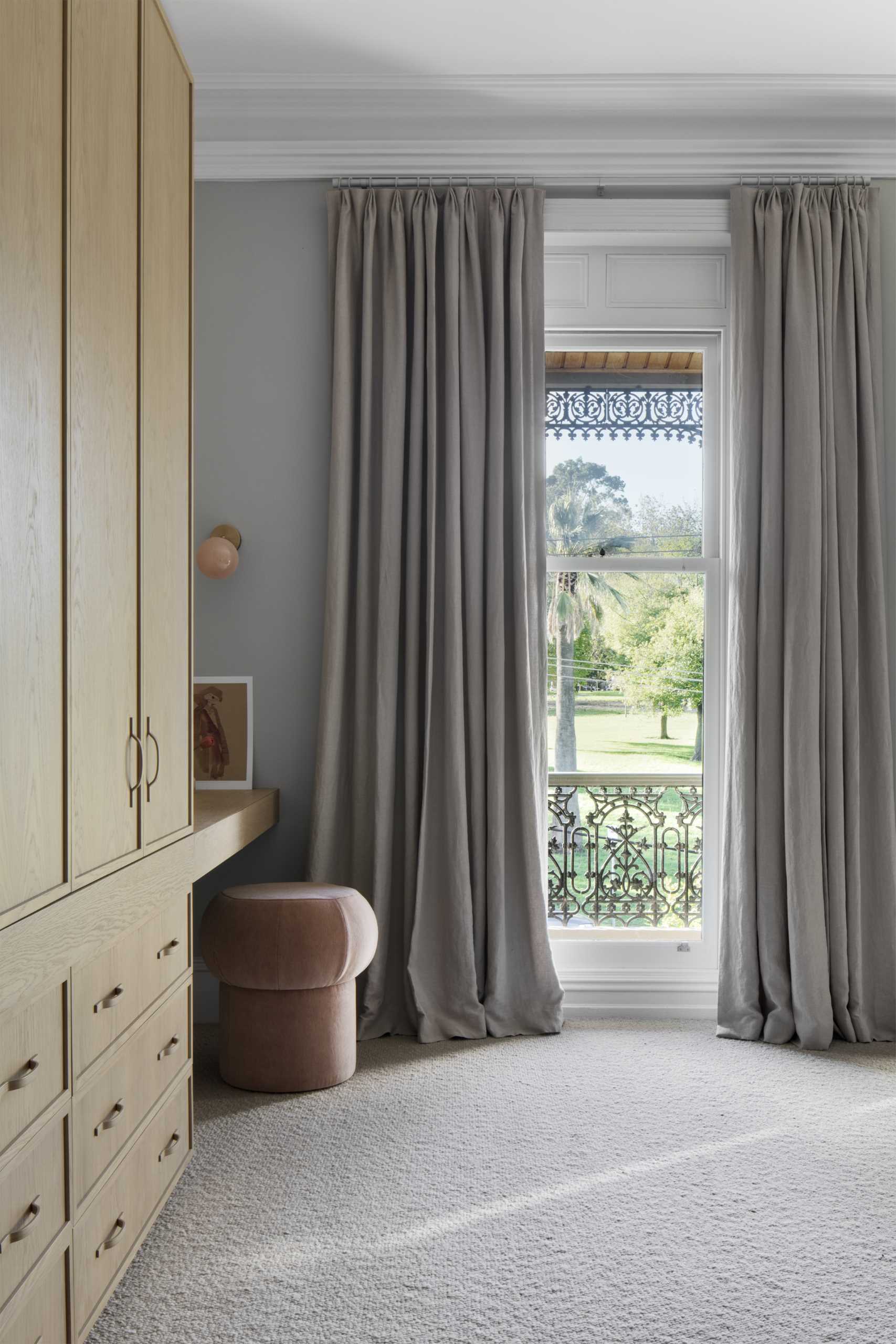 In a bathroom, there's a floating vanity and freestanding bathtub, while an opaque window provides privacy and at the same time, allows the light to filter through.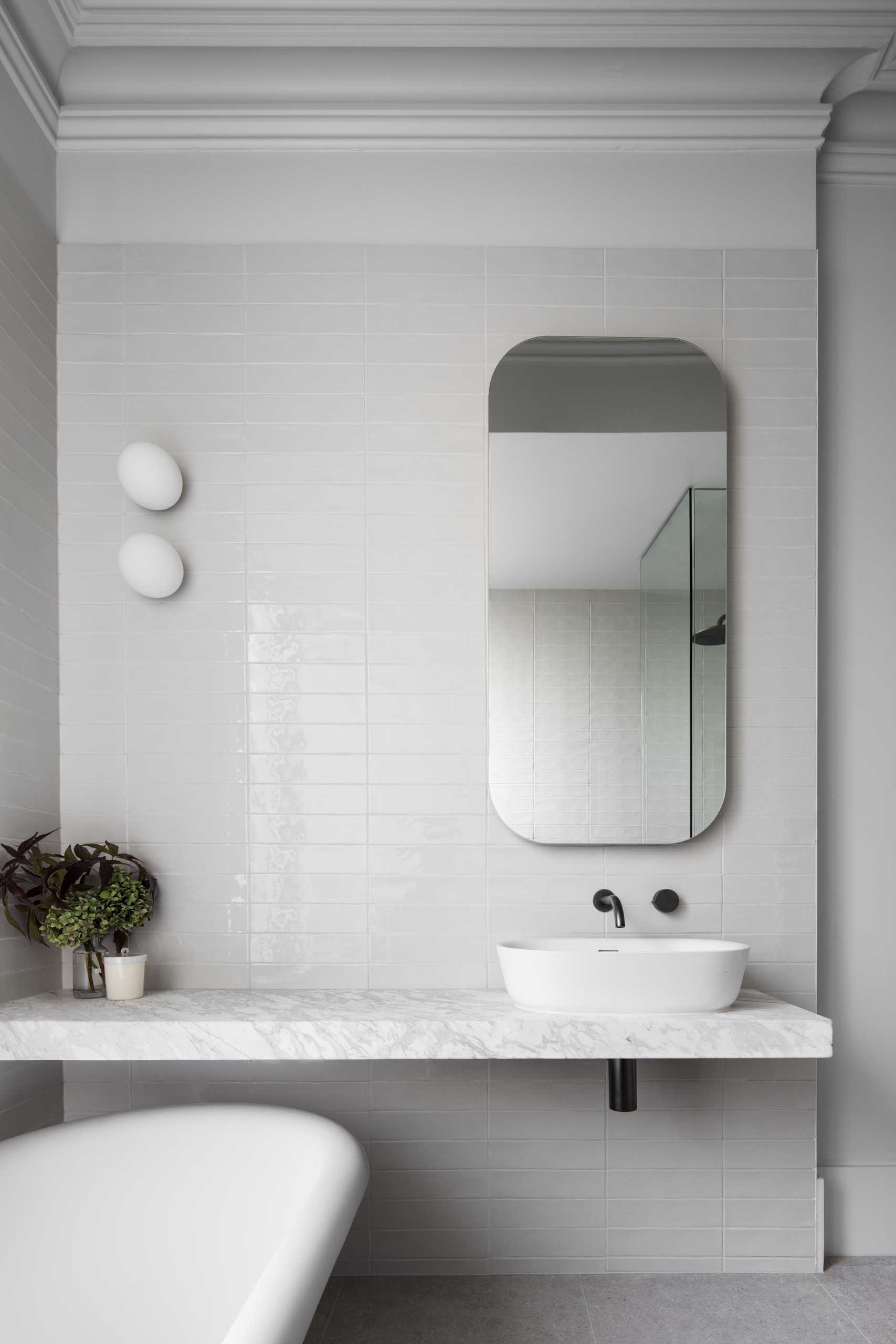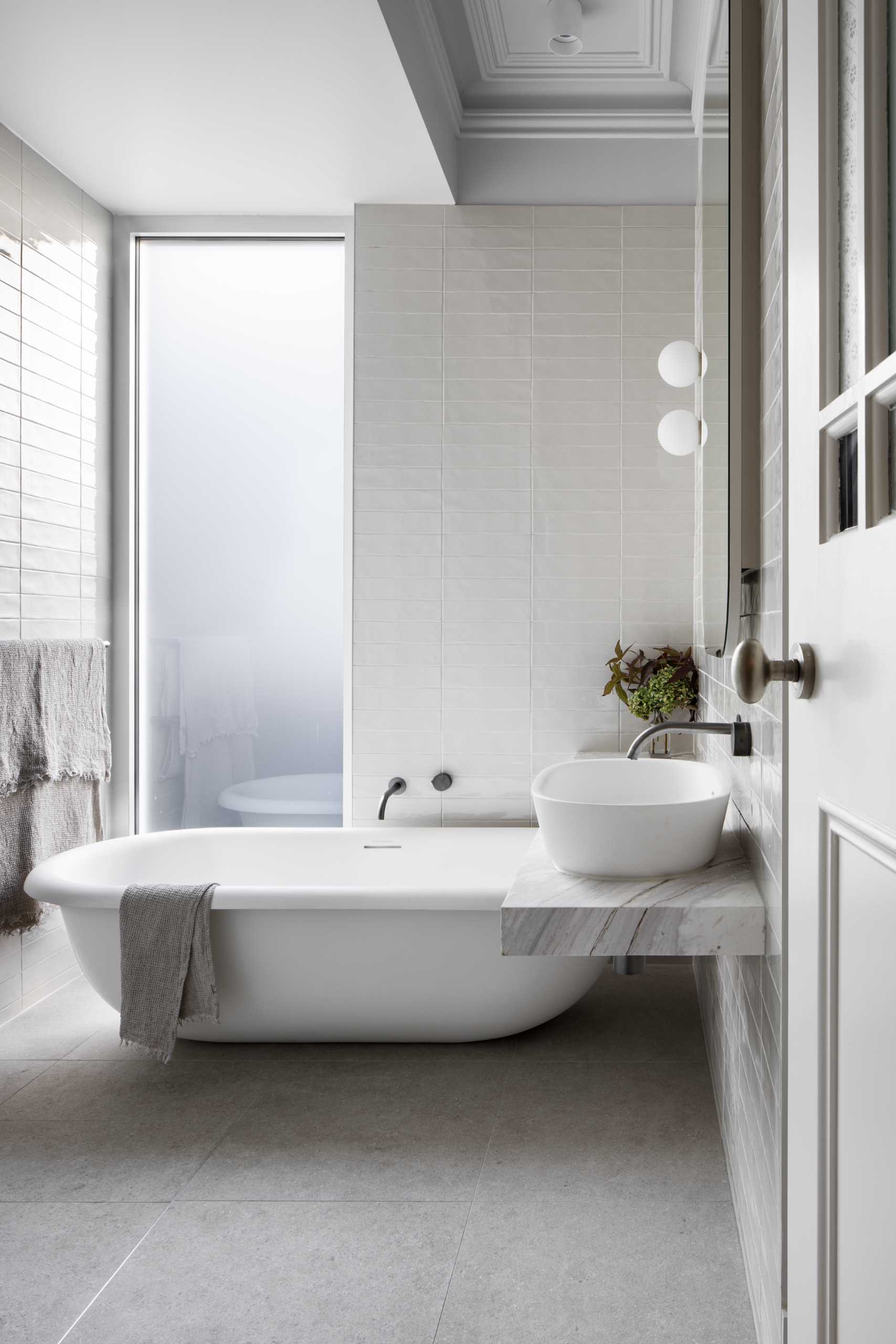 In a powder room, square tiles cover the walls, while the mirror makes the room feel larger than it is.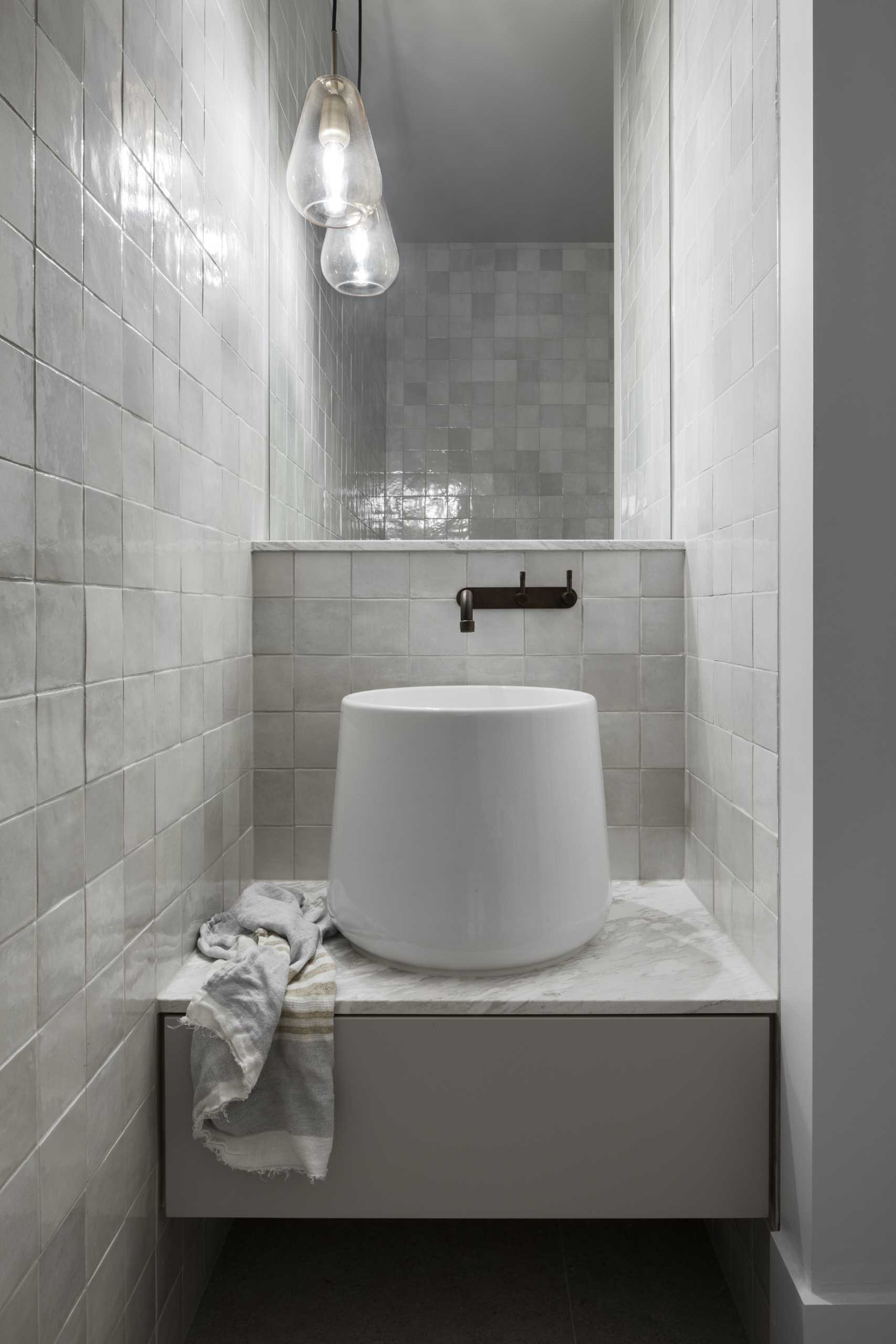 As part of the update to the home, a new large rumpus room and feature wine cellar were added in the basement.
Here's a look at the floor plan showing the new spaces.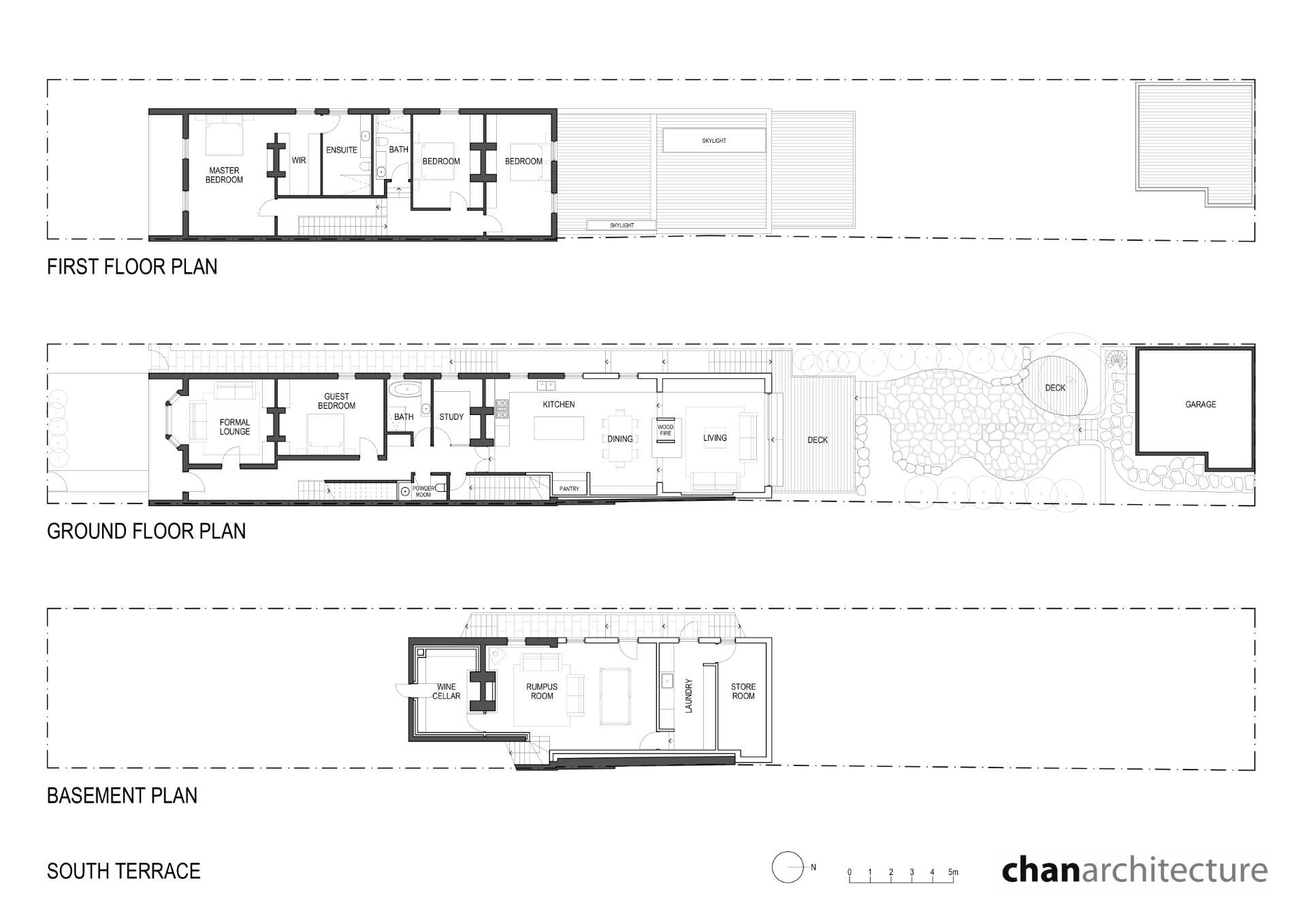 Source: Contemporist