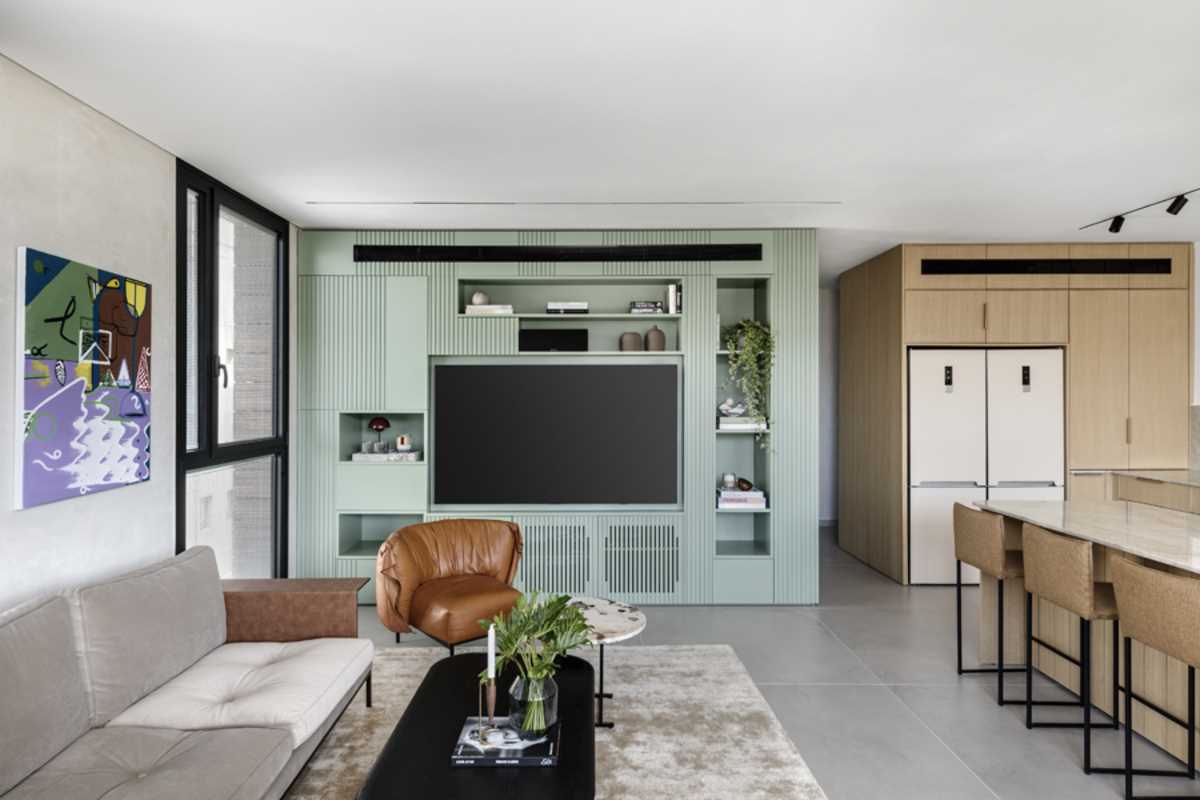 YGNG Interior Design has designed an apartment in Tel Aviv, Israel, for a young family.
An interesting design element of the apartment's interior is a custom living room wall that surrounds the television.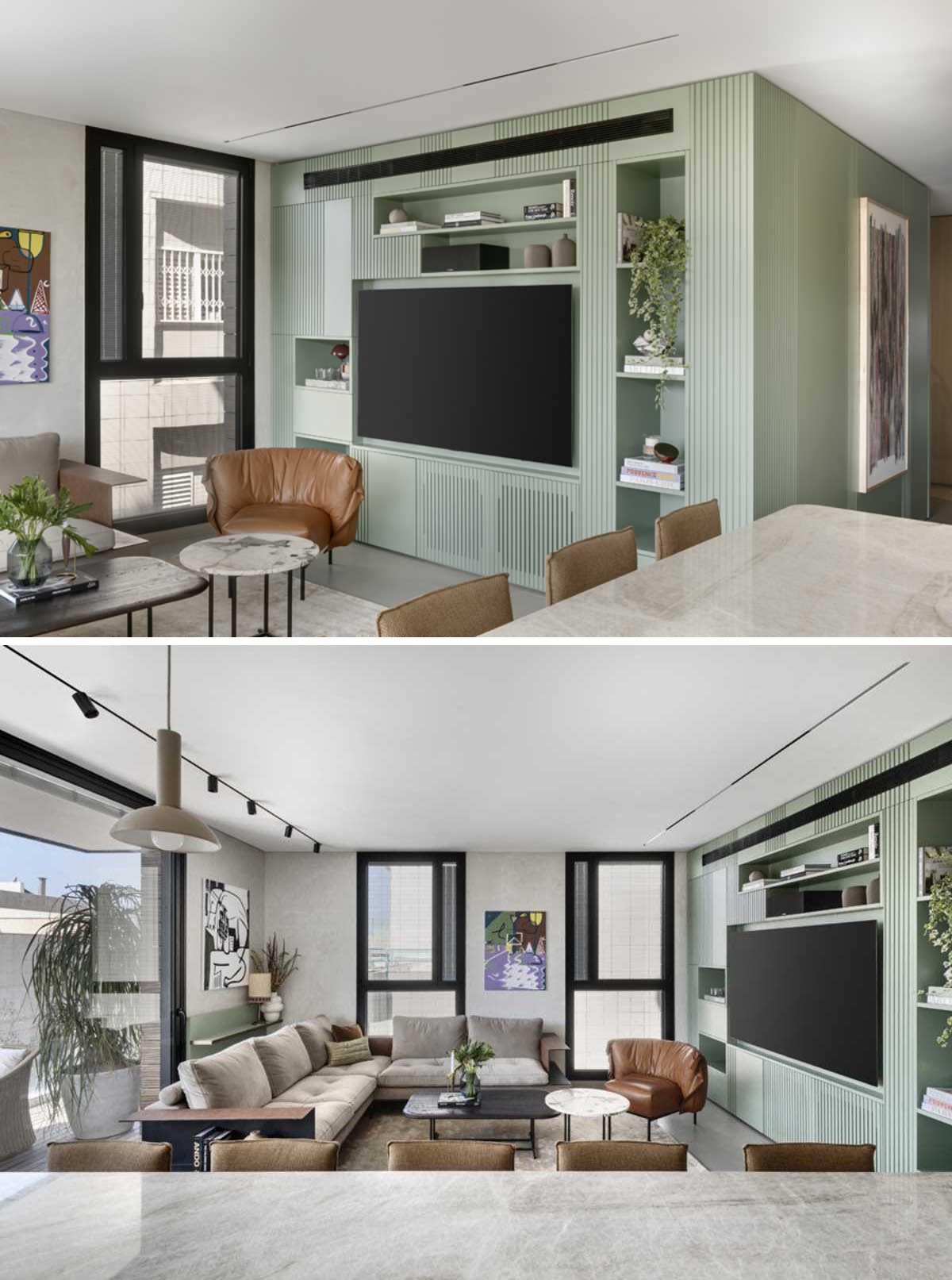 The matte light green wall includes hidden storage as well as open shelving, allowing electronics, decor, and plants to be displayed.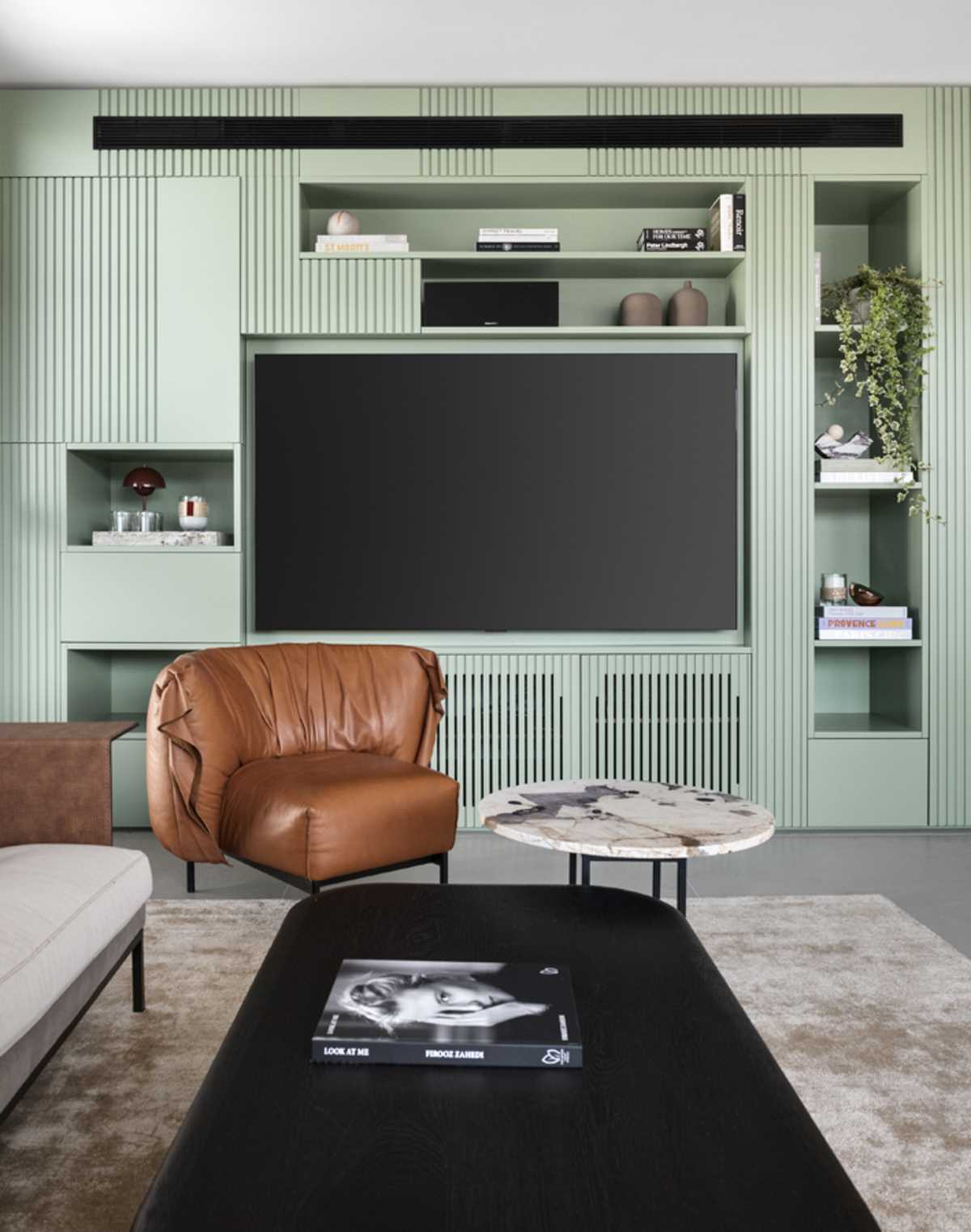 The wall also adds texture to the space, with floor-to-ceiling vertical lines.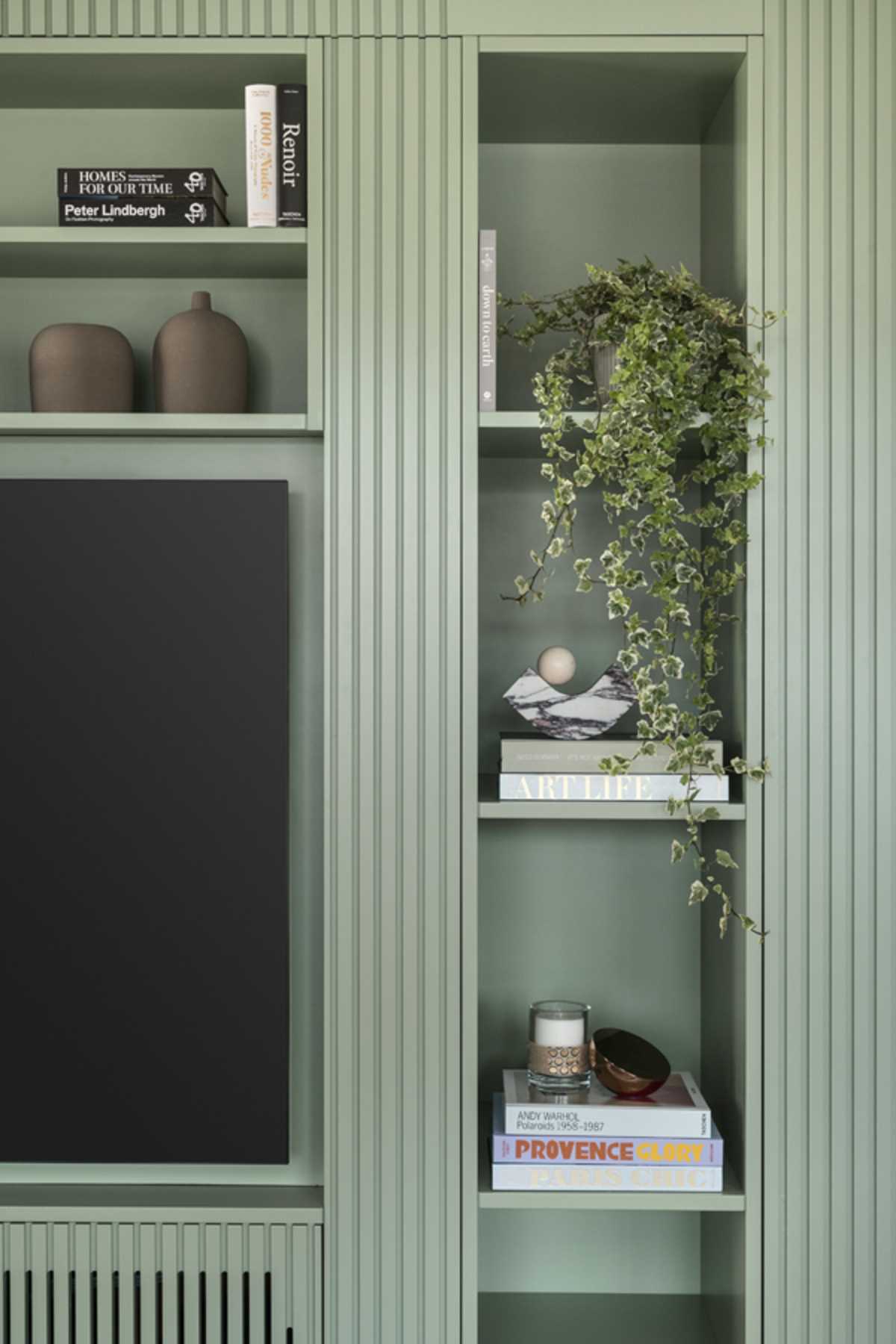 The rest of the living room is furnished with a corner couch, a brown leather chair, and a pair of coffee tables.
Adjacent to the living room is the kitchen, where earthy and natural colors and materials were chosen to offset the concrete of the city found outside.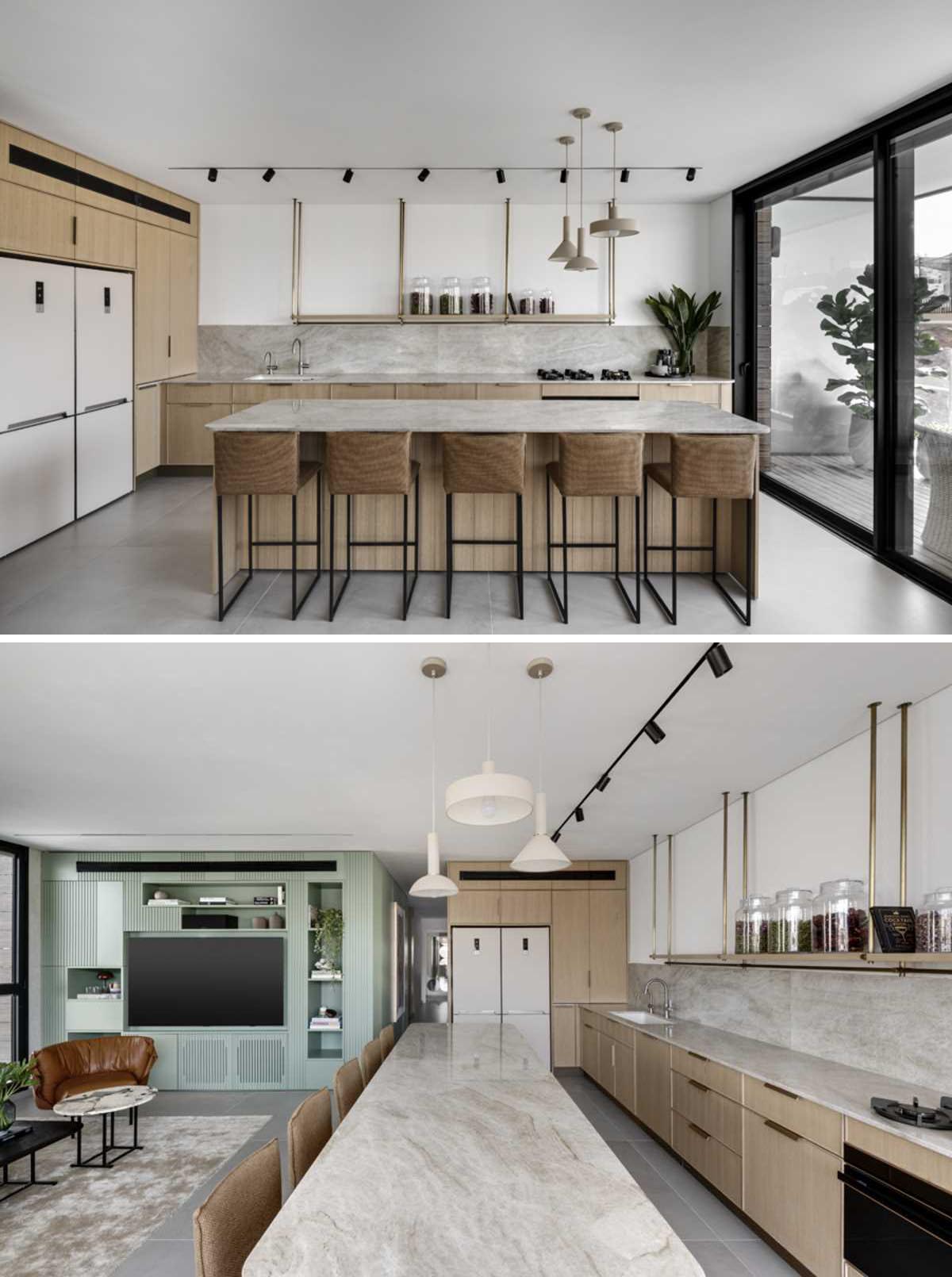 A decision to include a minimalist shelf hanging from the ceiling instead of upper cabinets, keeps the space feeling open, and offers the chance to display filled glass jars.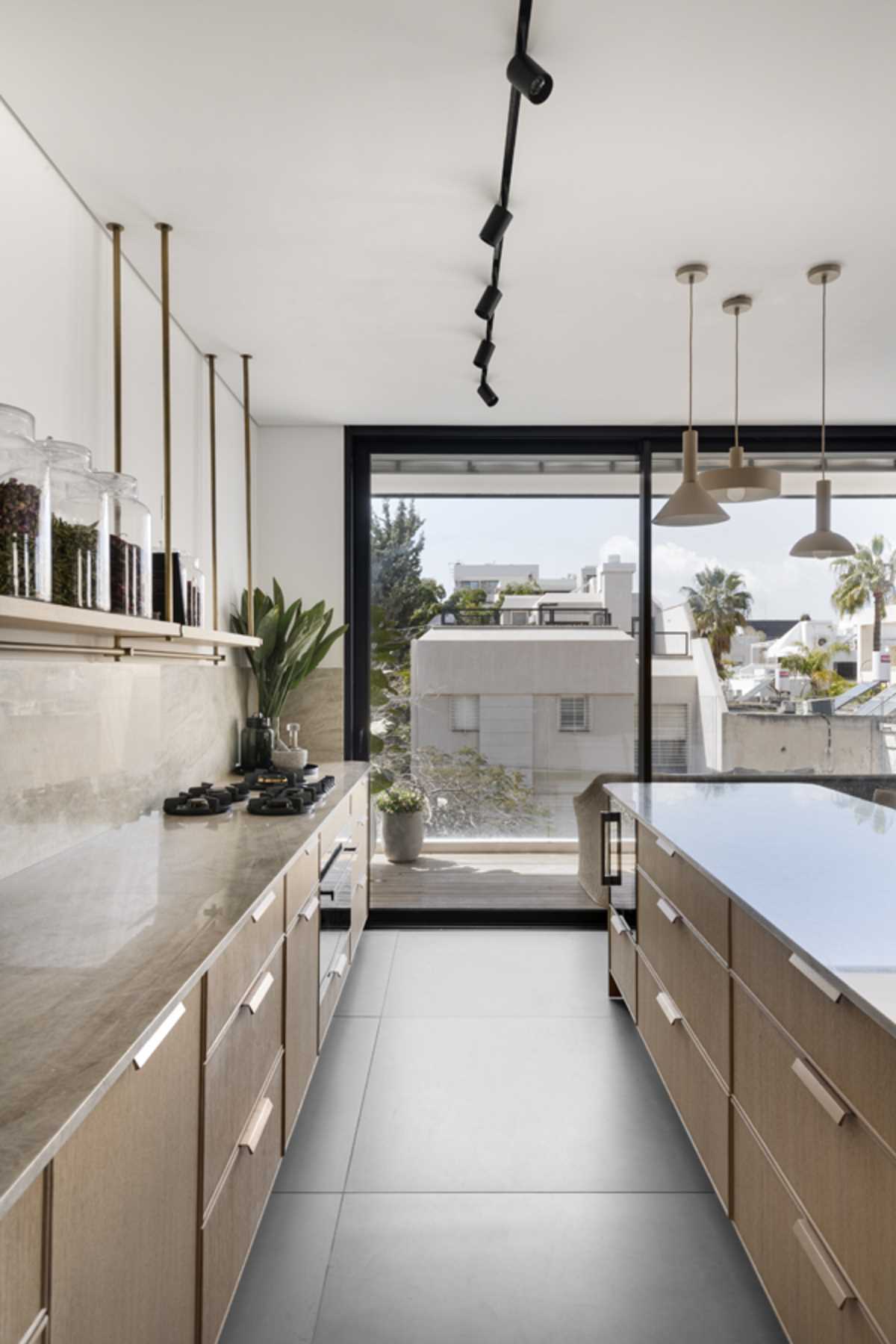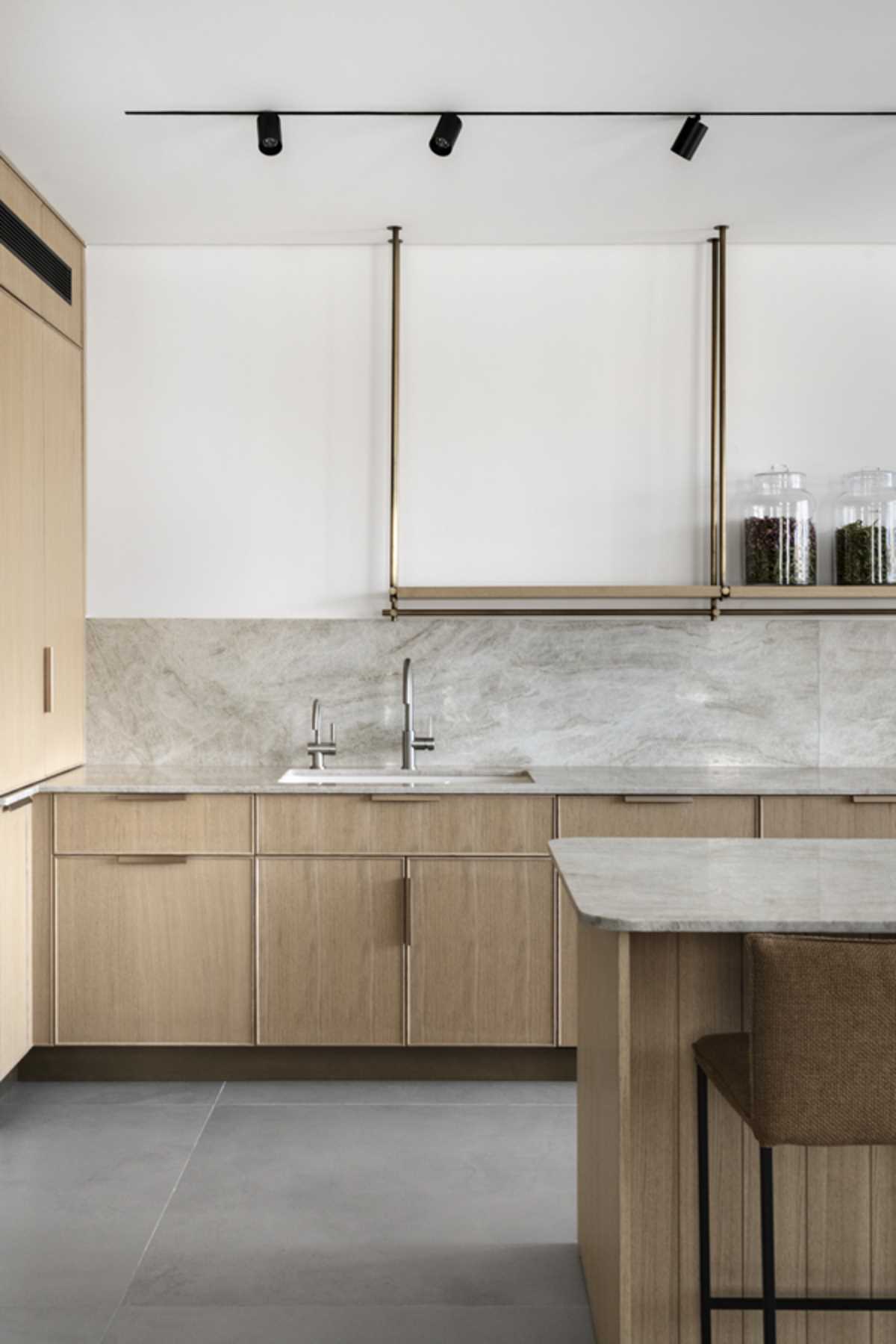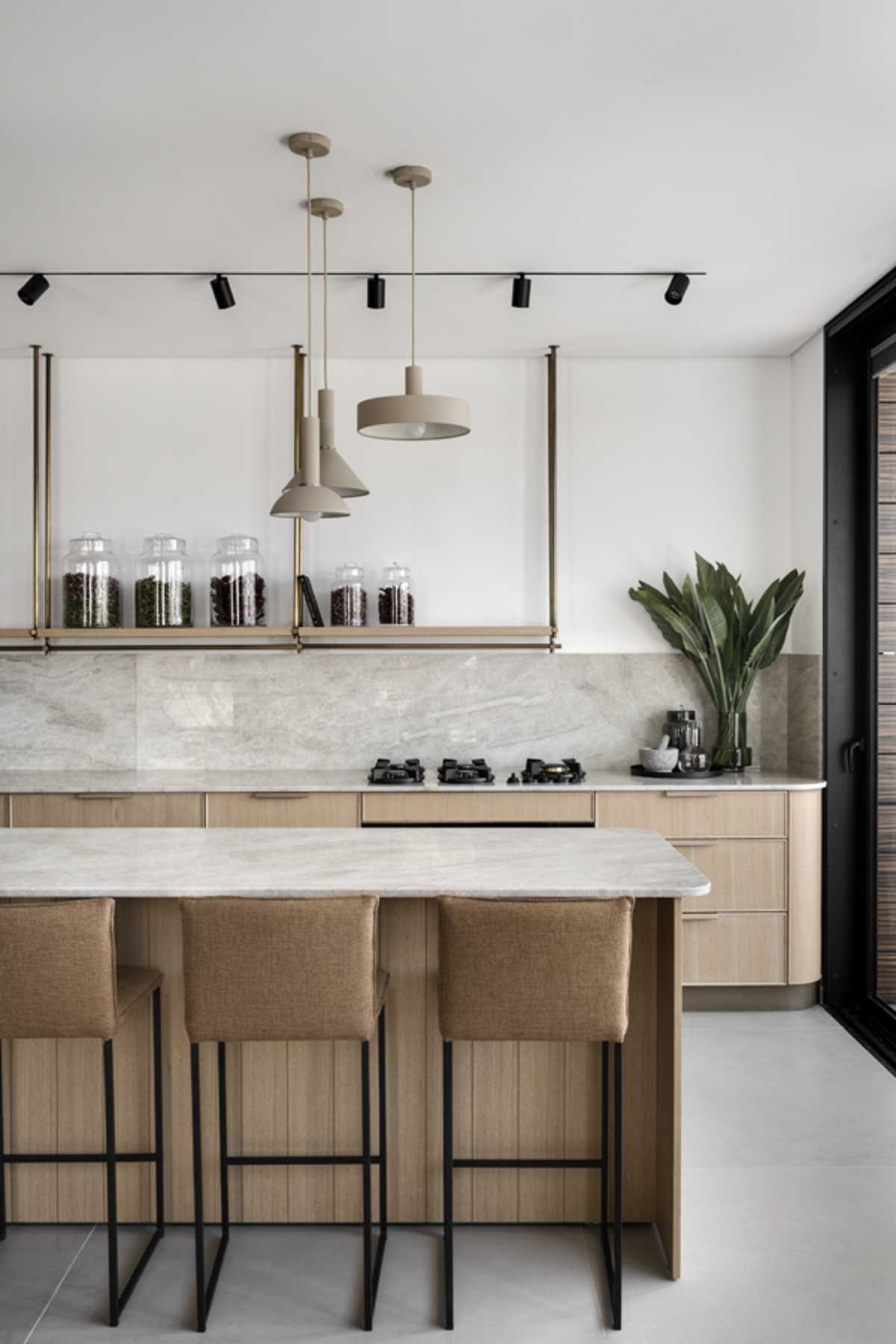 A hallway, that's been designed to match the green accent wall in the living room, leads to the bedrooms and bathrooms.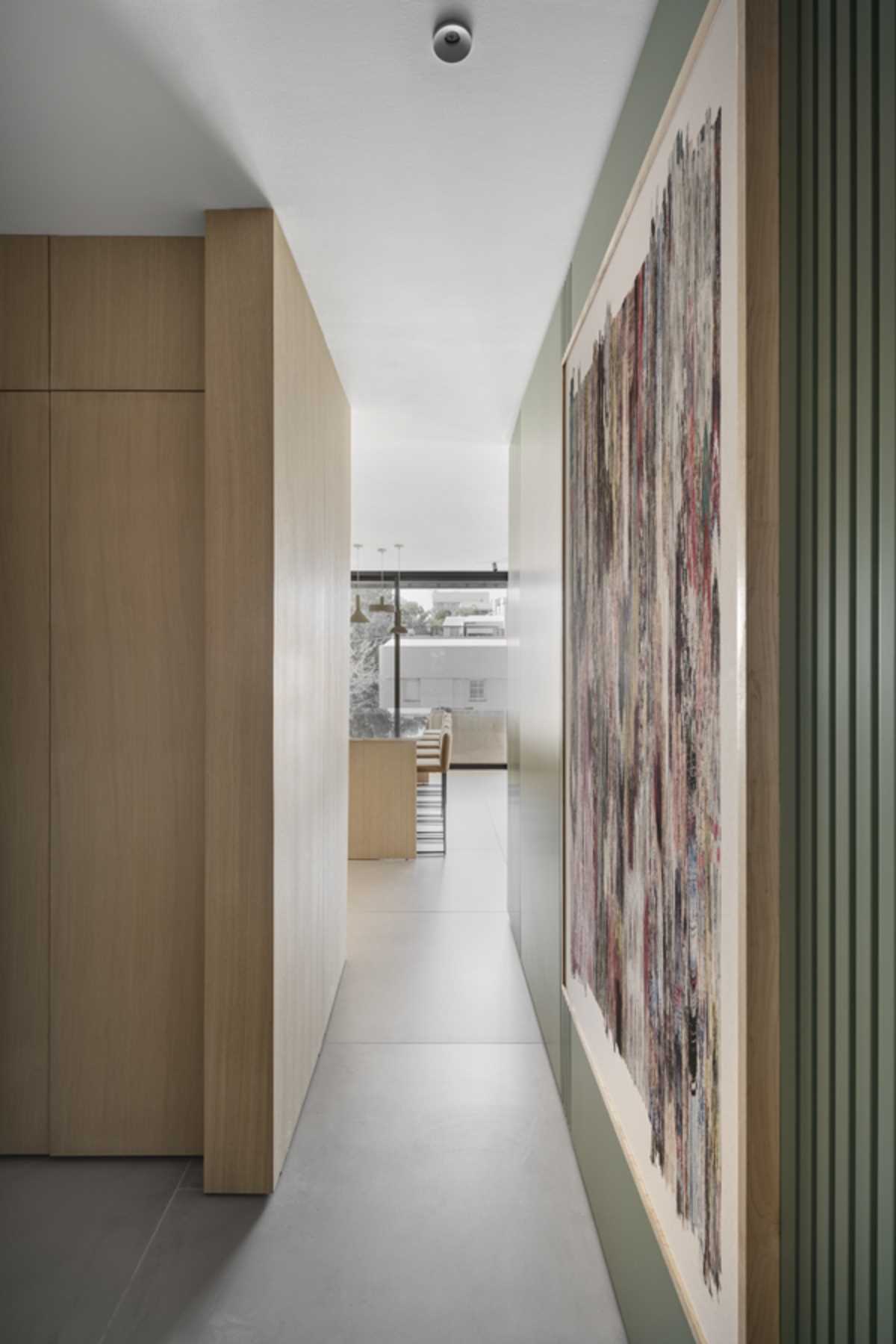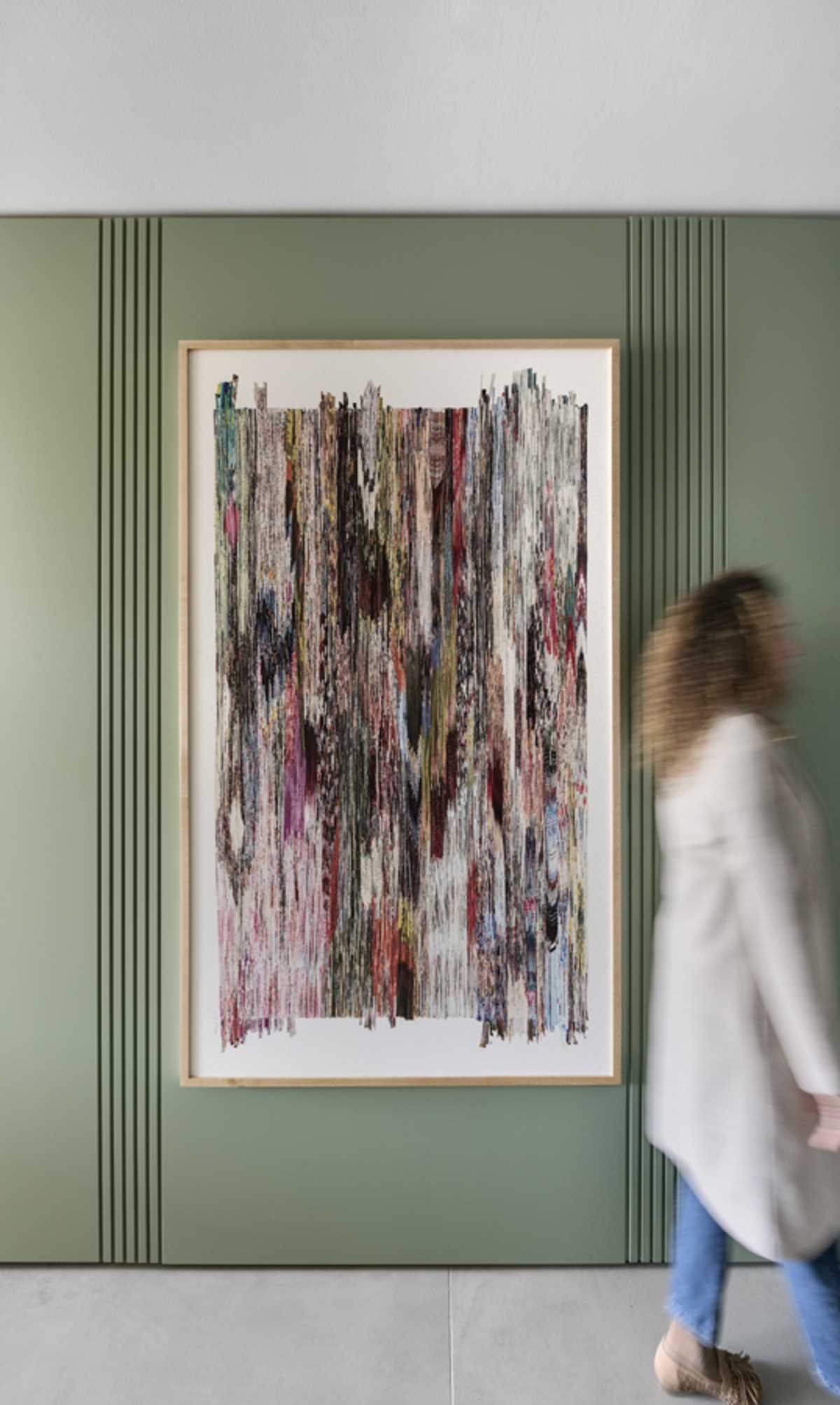 In the primary bedroom, a custom-designed closet with a wood slat accent fills the wall.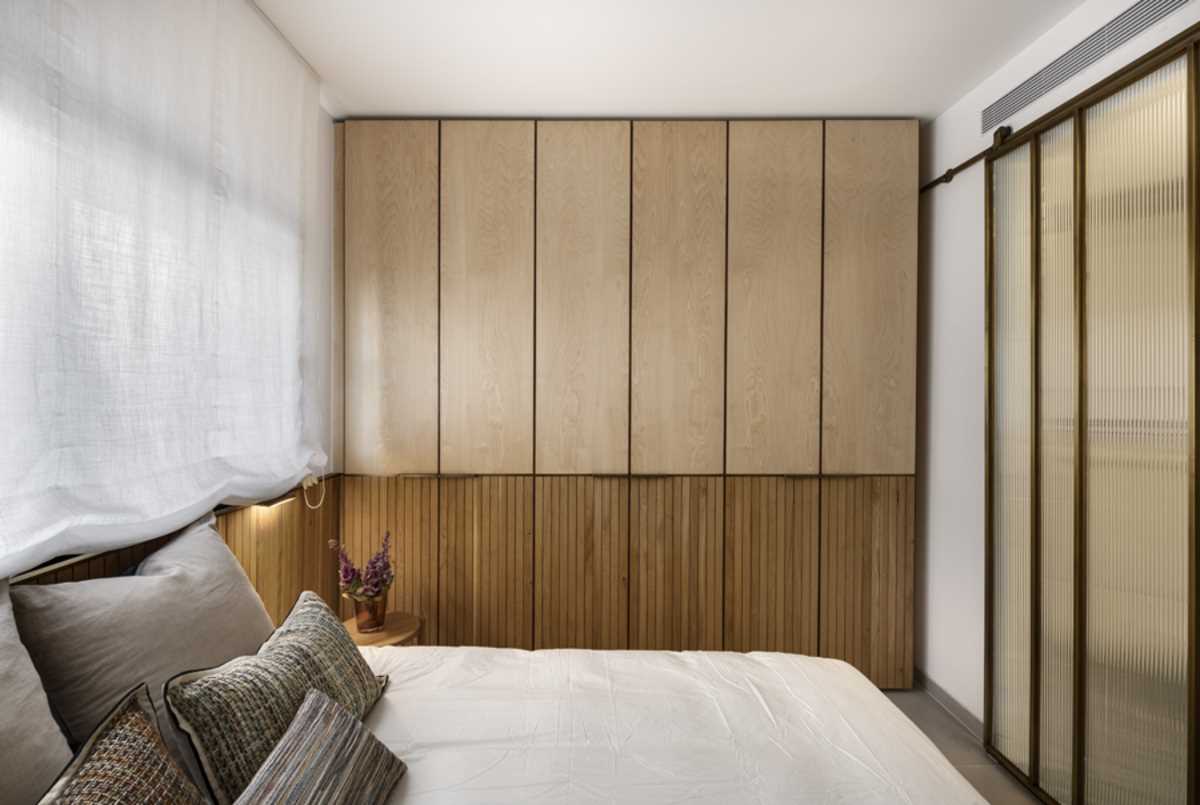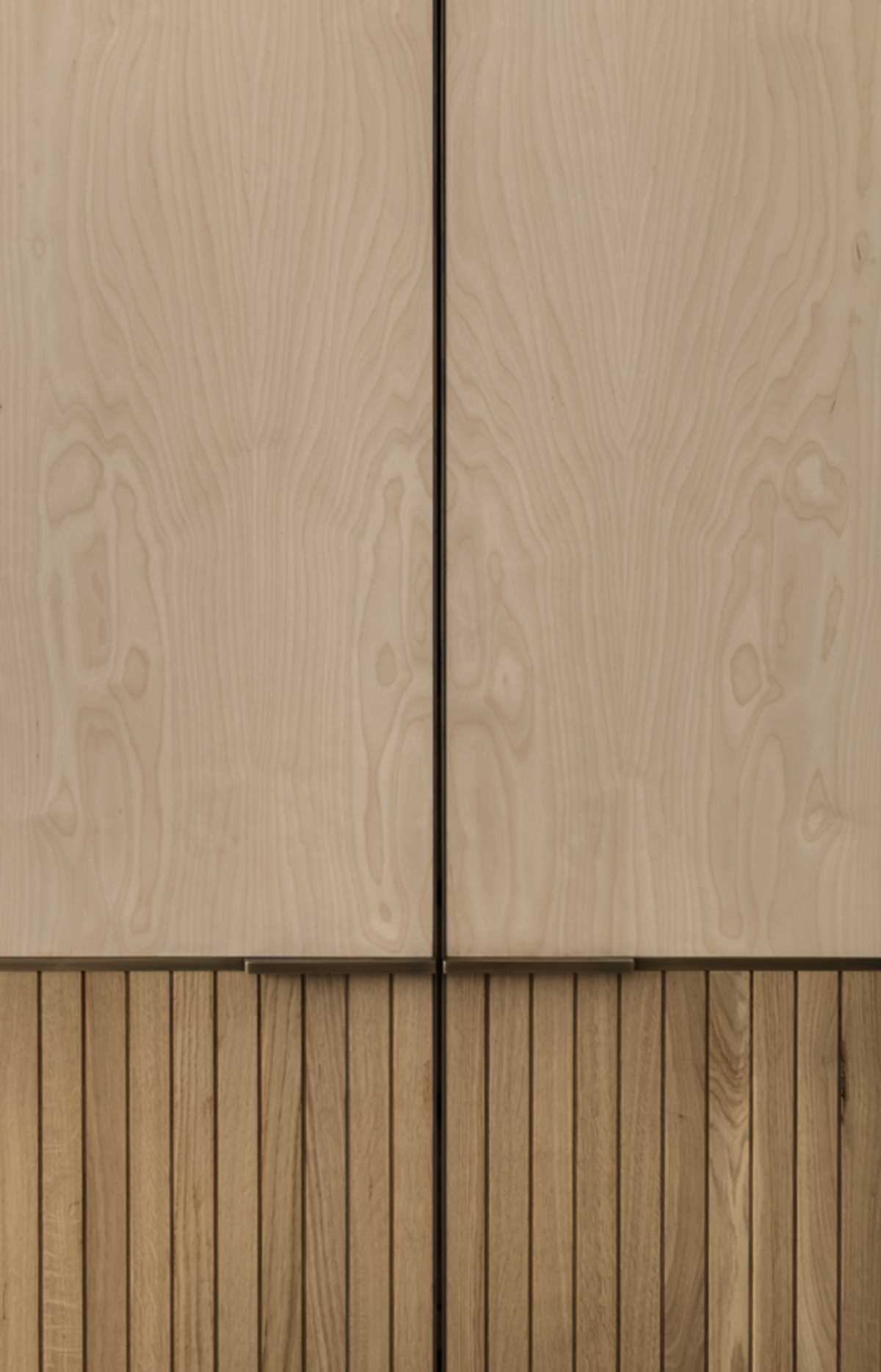 The palette has been kept minimal in a second bedroom, with wall art providing color.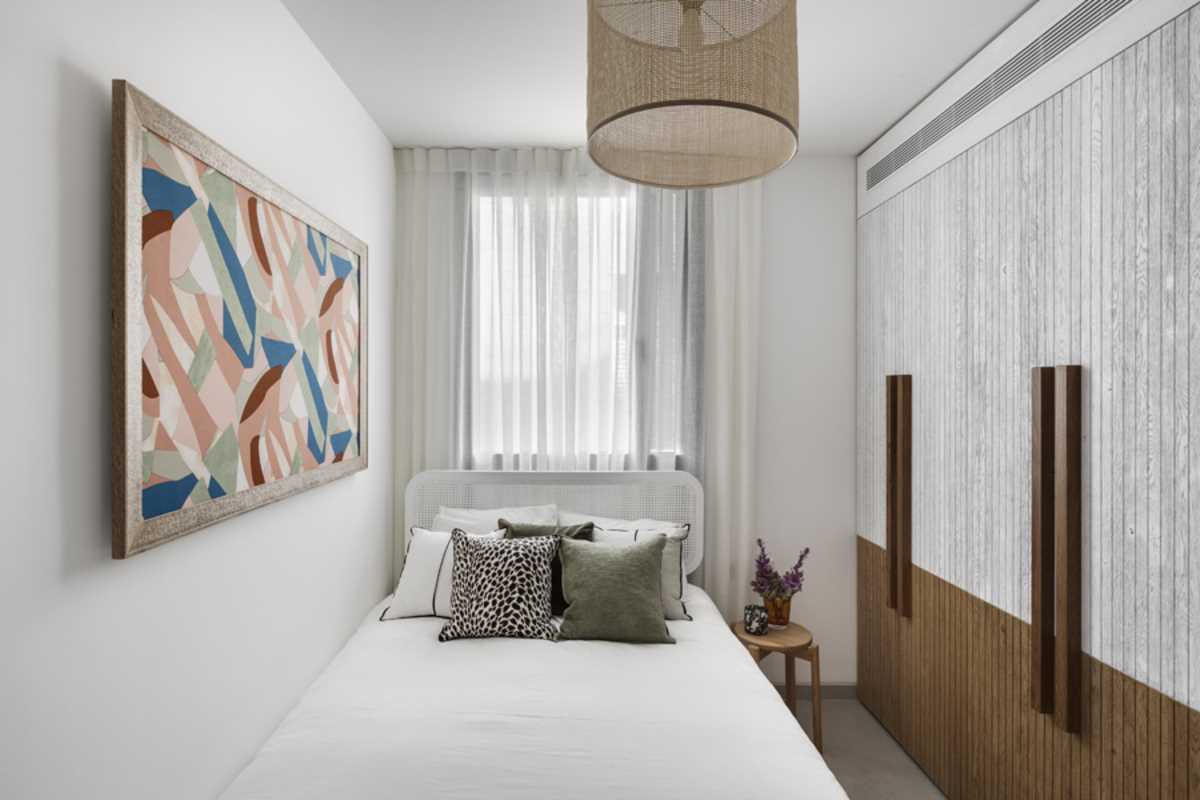 In the nursery, neutral colors have been used to create a calm atmosphere. The floor-to-ceiling closets have door handles that make a circle when closed.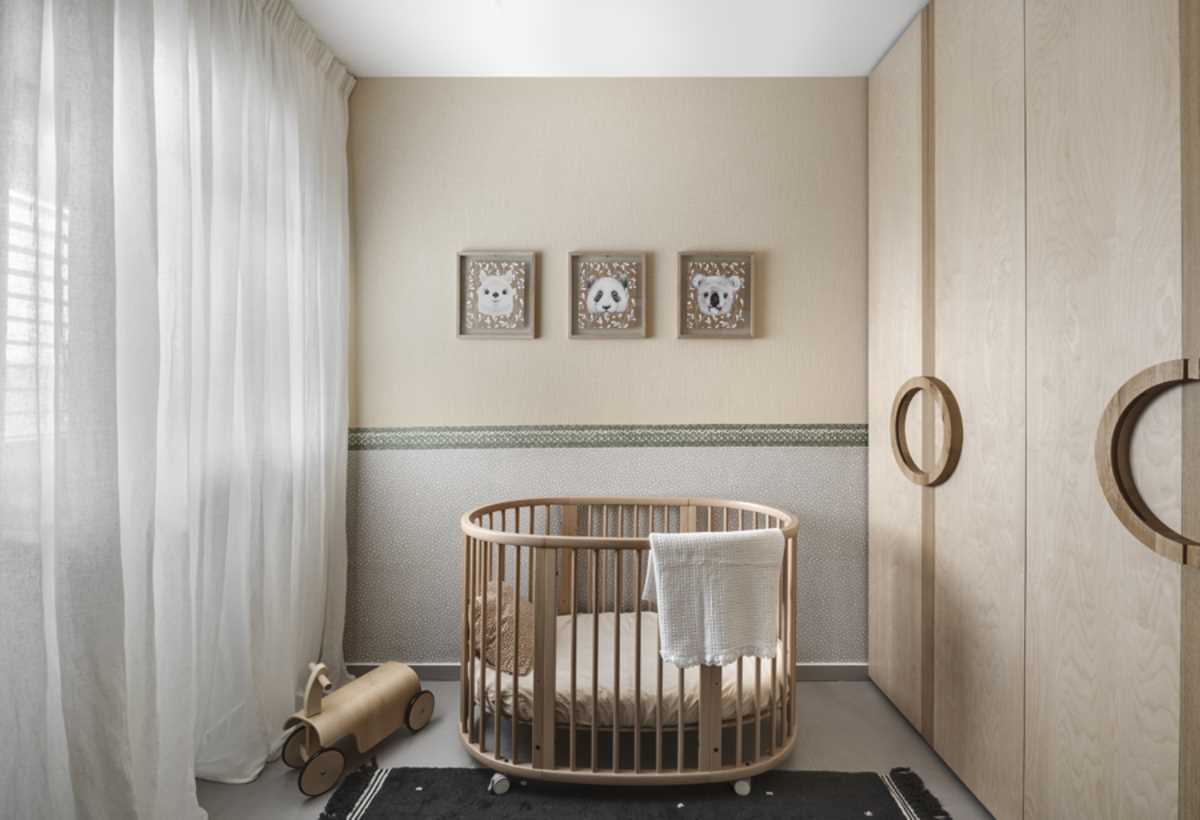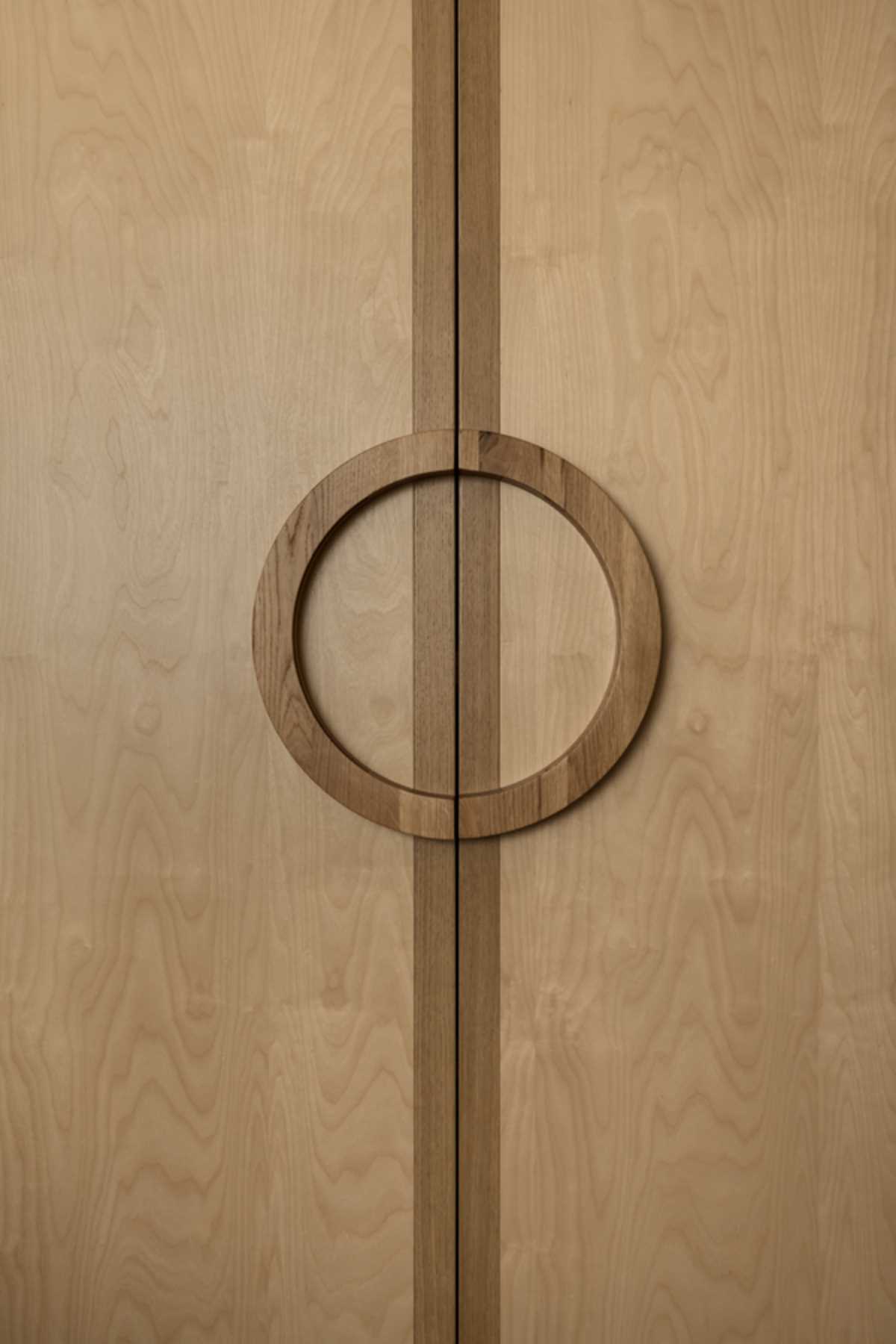 The first bathroom has a full-width floating wood vanity, tiled walls, and a patterned floor.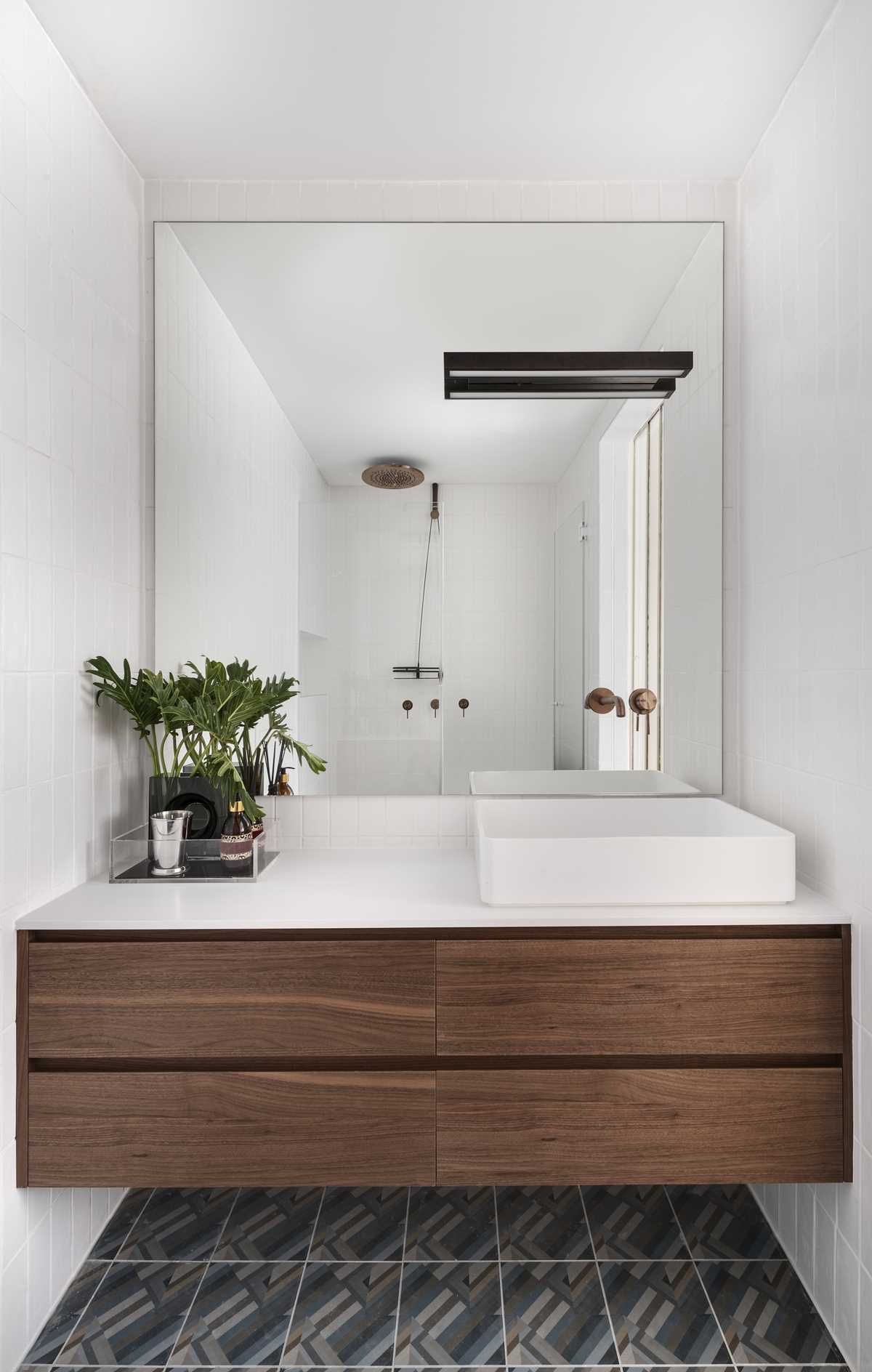 The second bathroom also includes a floating vanity with a muted gray finish, a built-in sink, and a small wood accent.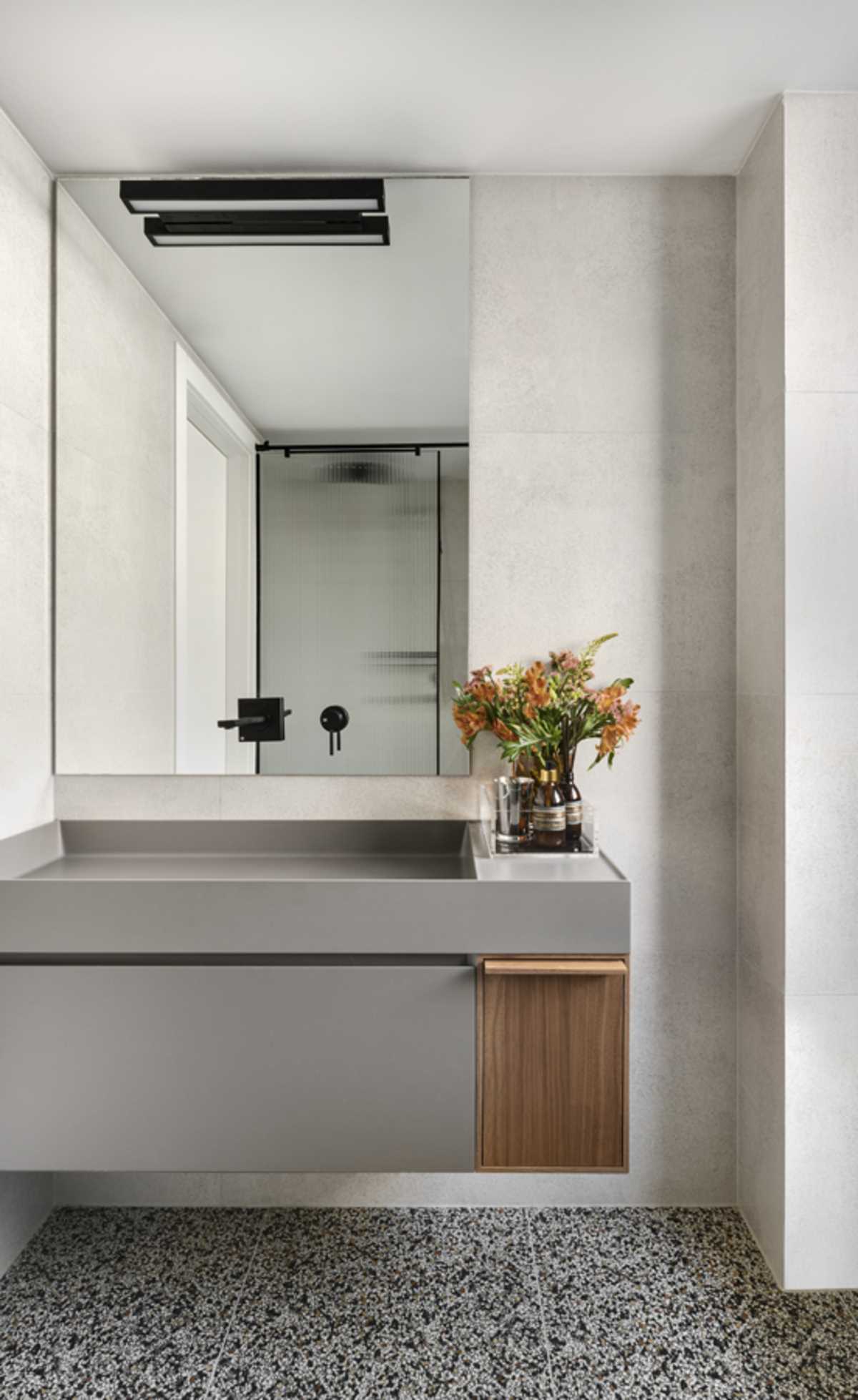 Photography by Oded Smadar
Source: Contemporist