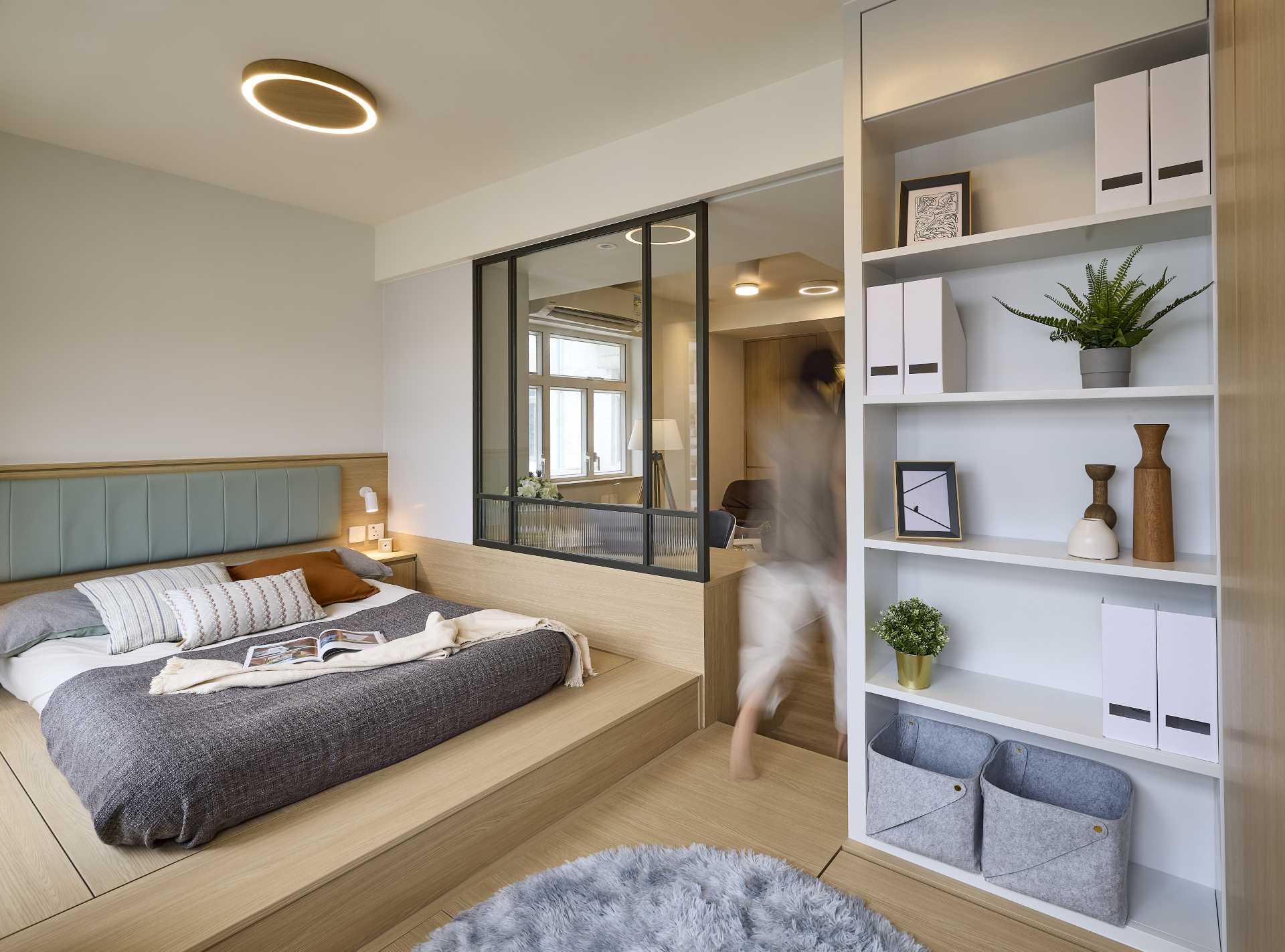 Ada Wong & Eric Liu of interior design firm littleMORE have shared one of their latest projects, a small 352 square foot (32sqm) apartment in Hong Kong, that's been designed for a young couple who wanted to refresh their own apartment with more natural light.
Stepping inside, there's a small entryway with storage cabinets and a bench with coat hooks above.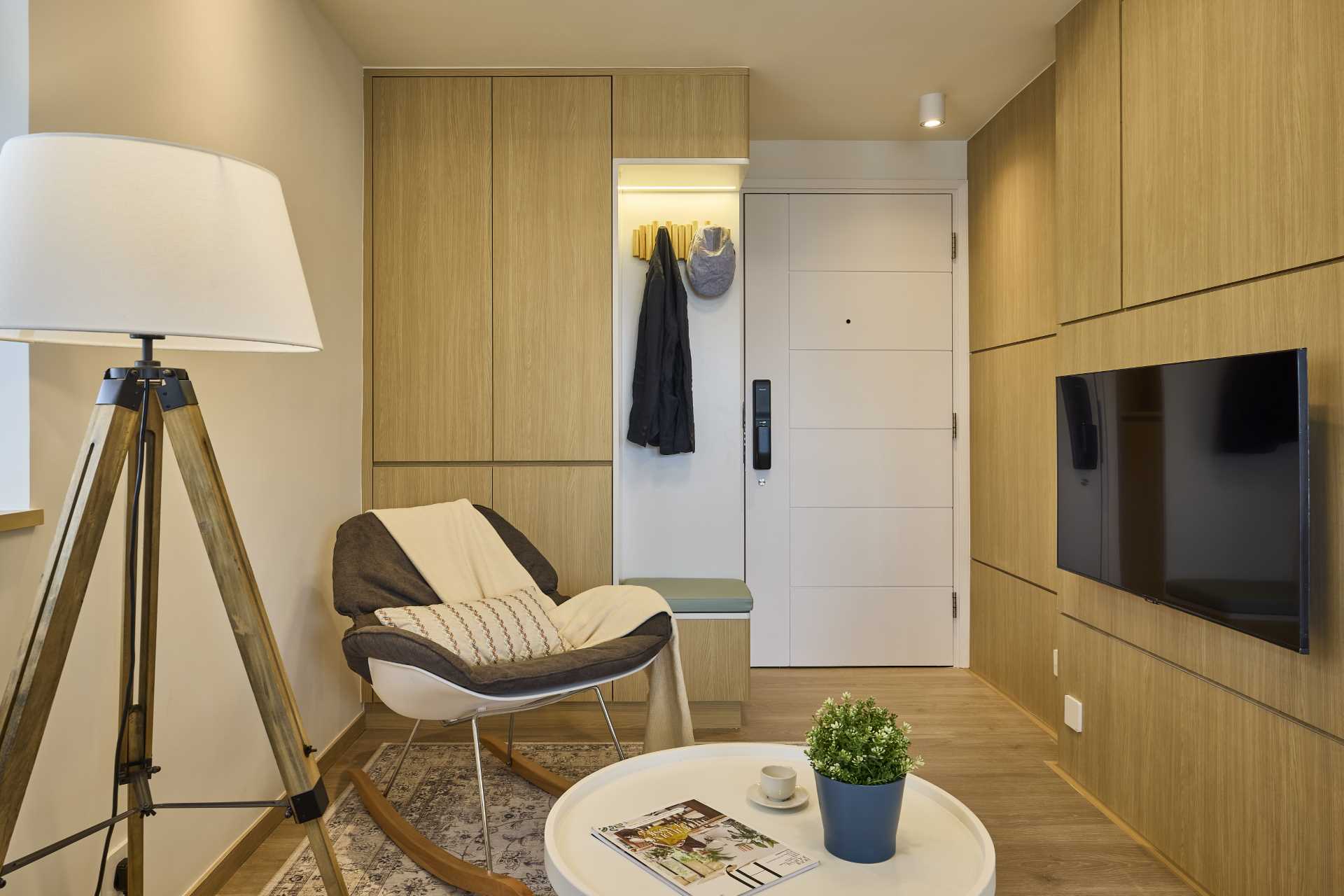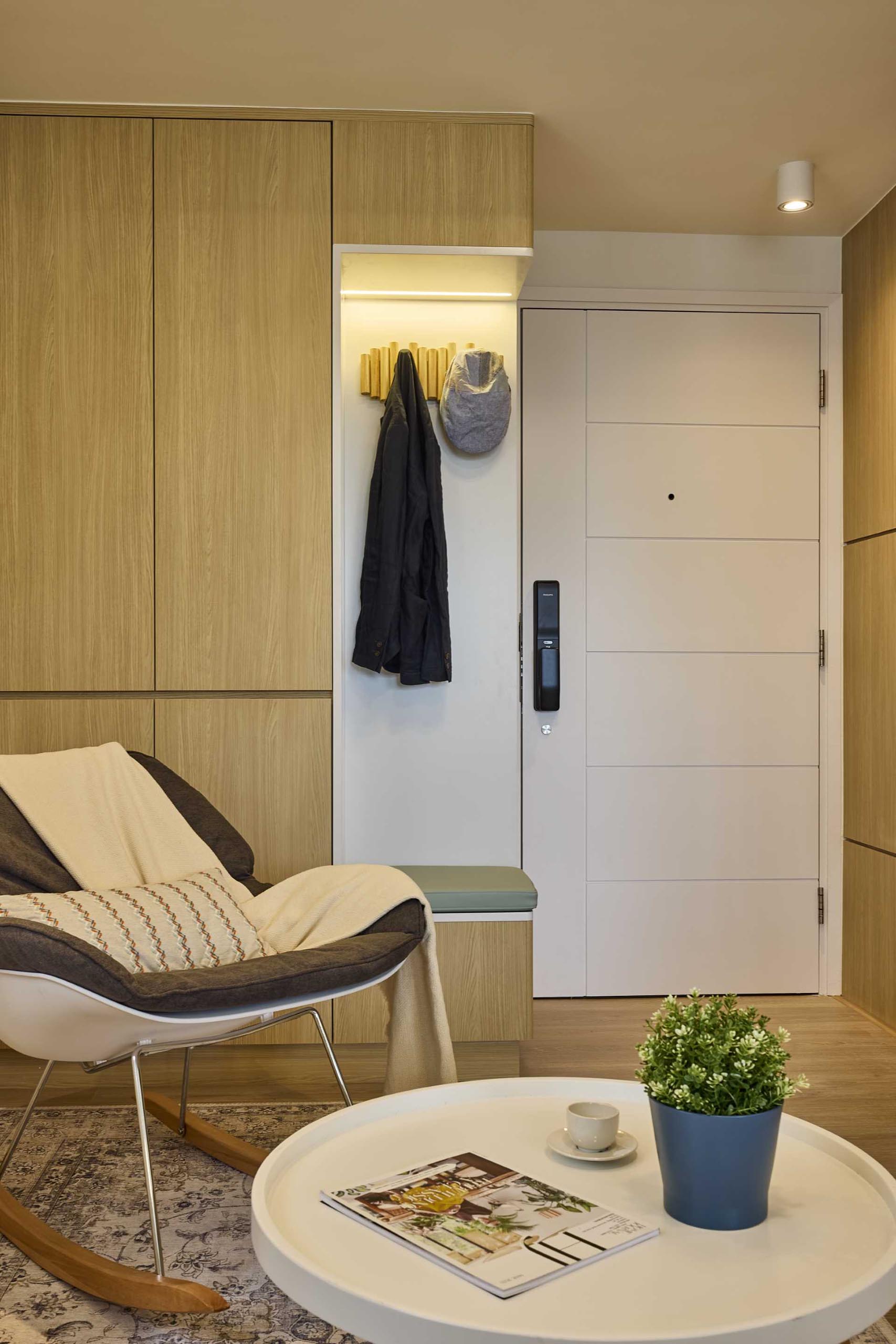 As the couple works at home a lot and they don't want to be working in separated spaces, so the open plan arrangement of the apartment allows them to each have their own space, like working in the living room or at the desk, but at the same time be close to each other.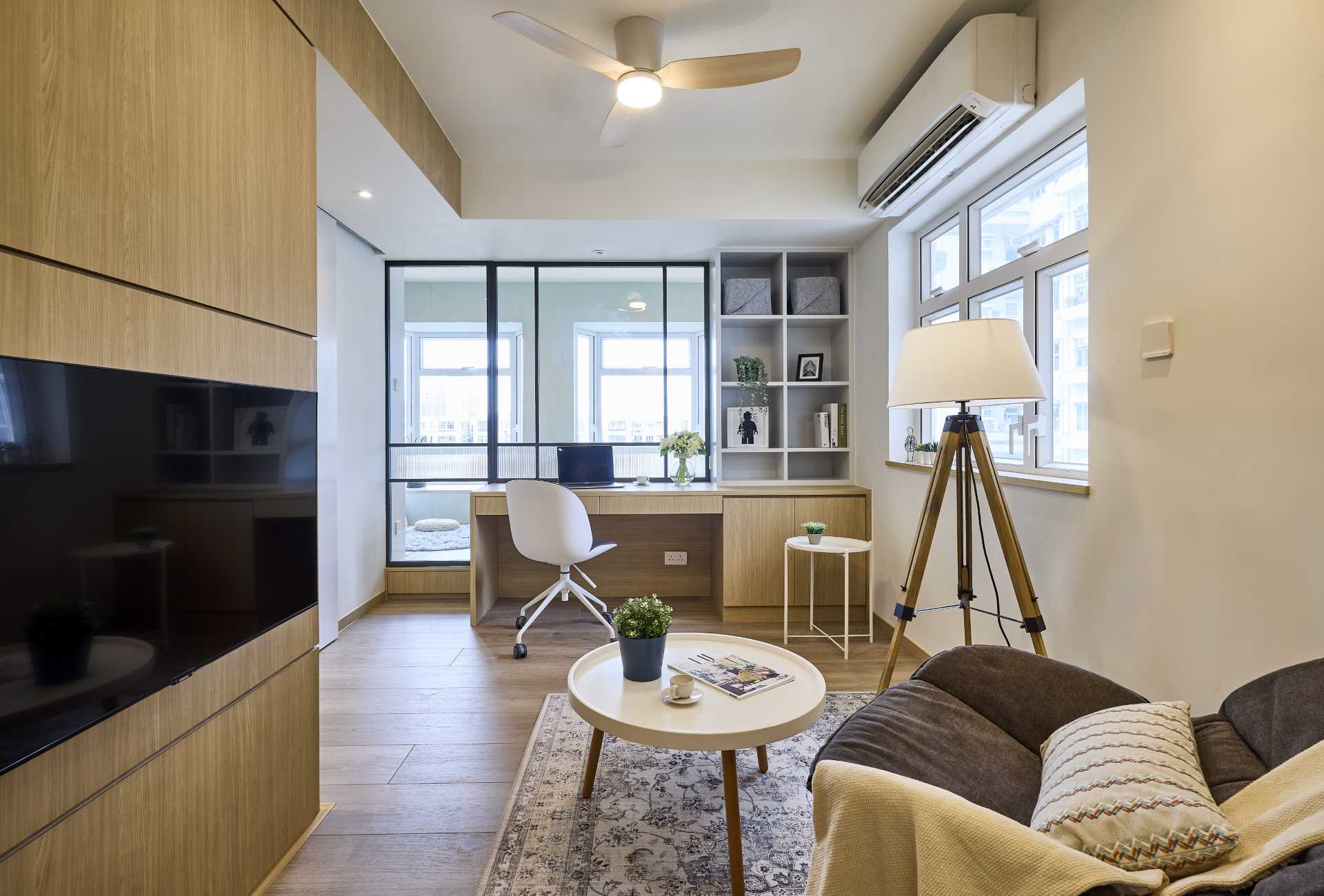 The desk, which is filled with natural light from multiple windows, has been built-in to make the most of the space. An open shelving unit, as well as cabinets below, adds storage space.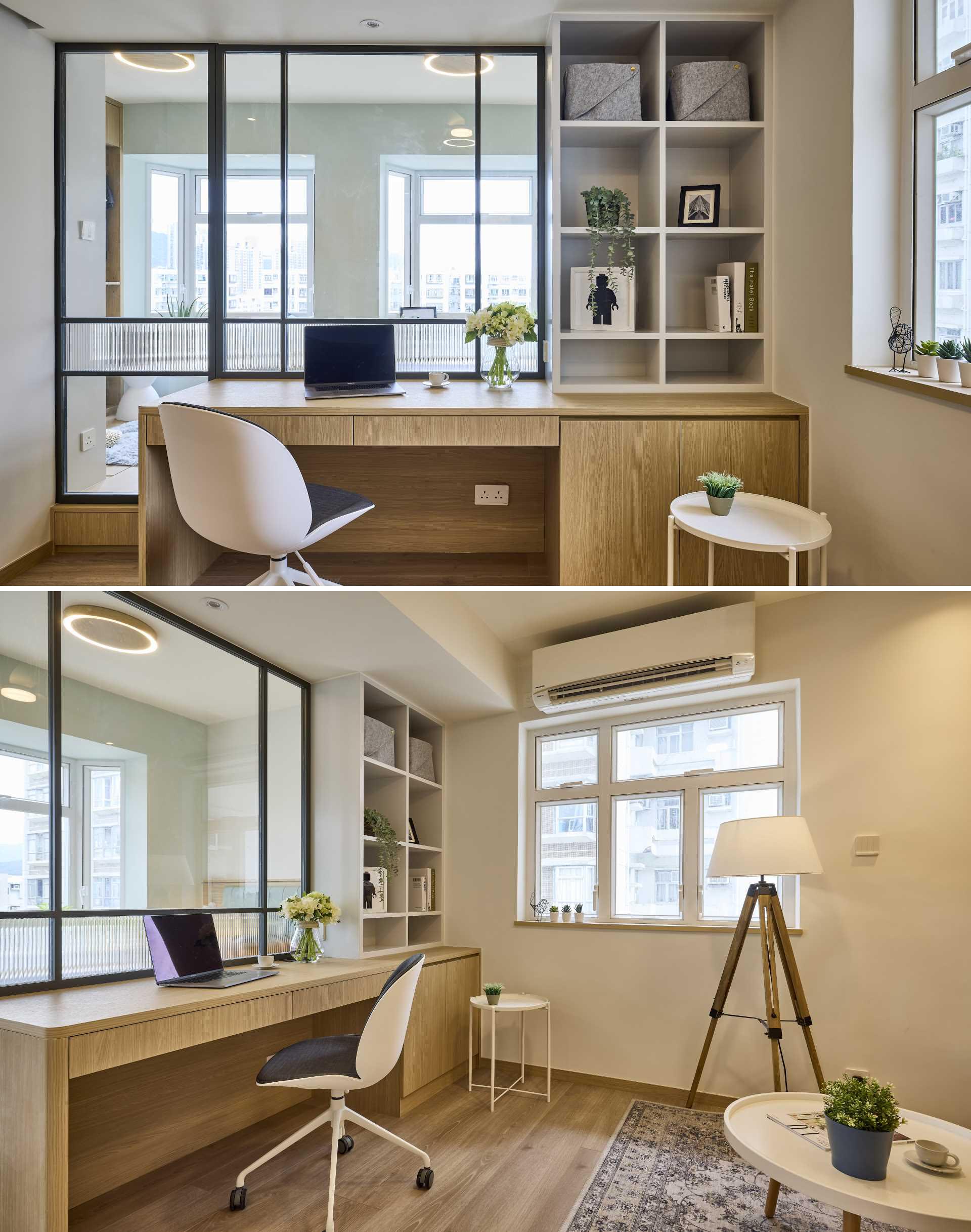 The black-framed window and door by the desk creates a separate room for the bedroom, without blocking the light.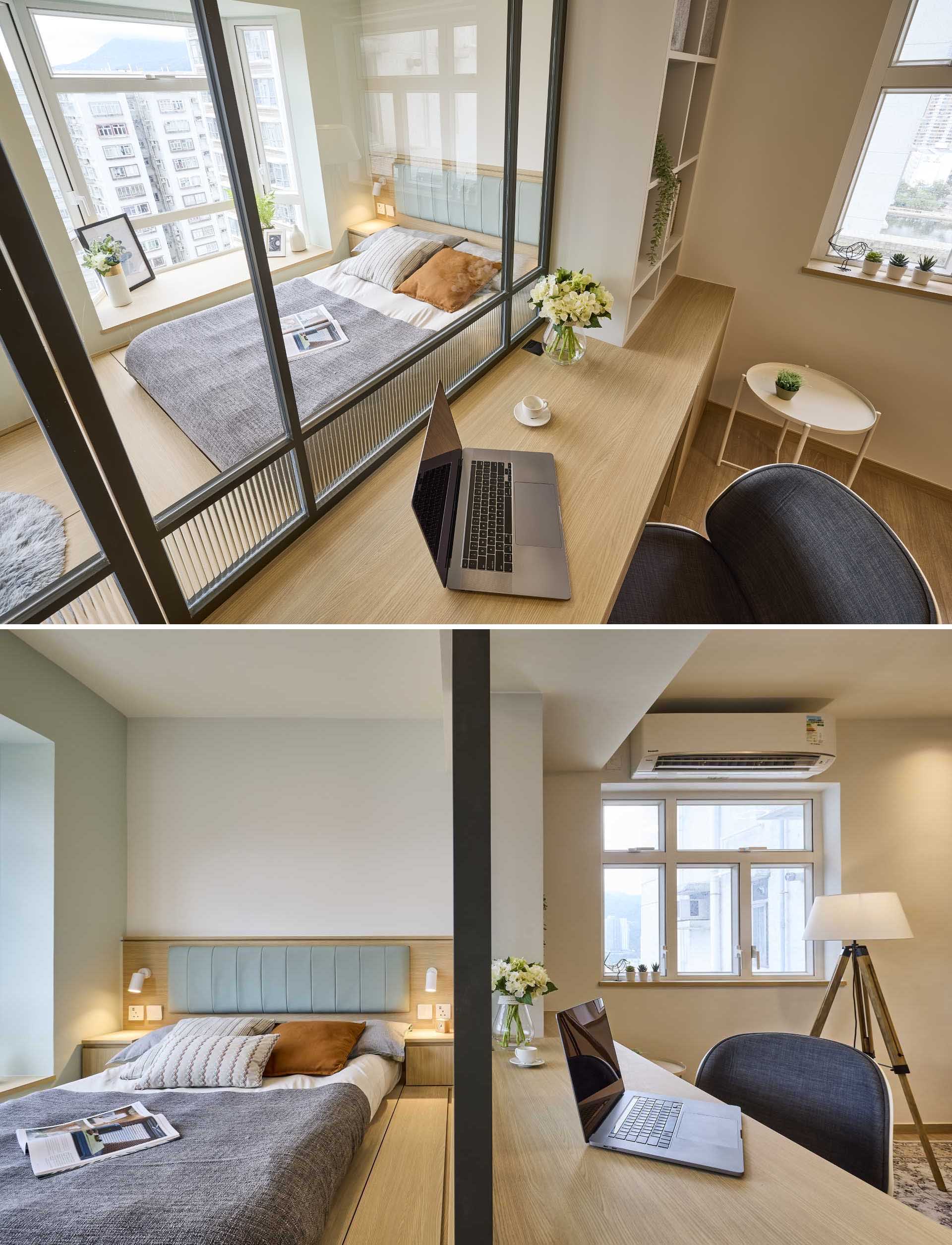 In the bedroom, the bed is raised up on a wood platform, that also includes bedside tables. By the windows, there are additional wood platforms that allow for extra seating and places to display plants. At the opposite end of the bedroom, there's a bookshelf as well as a closet.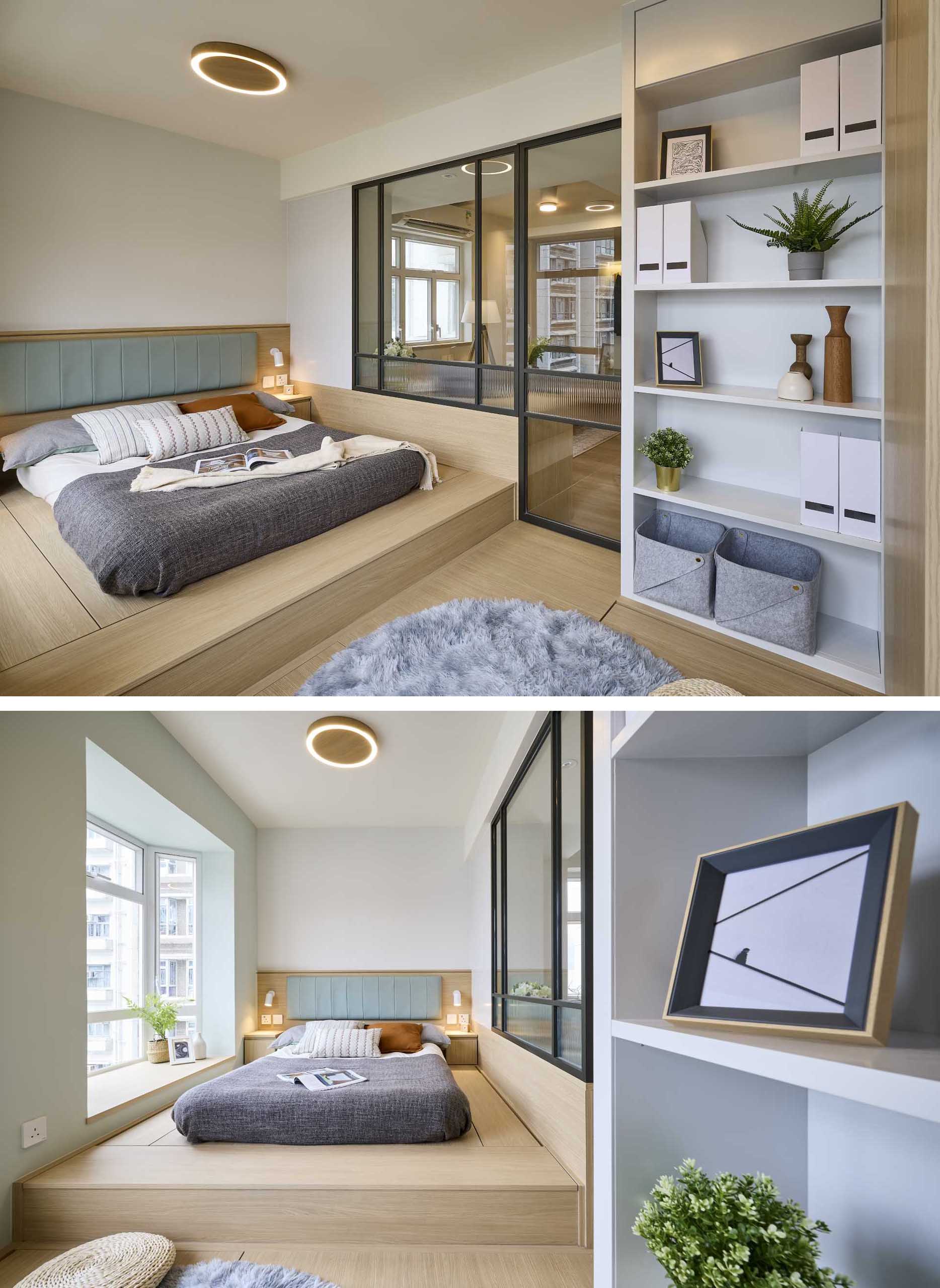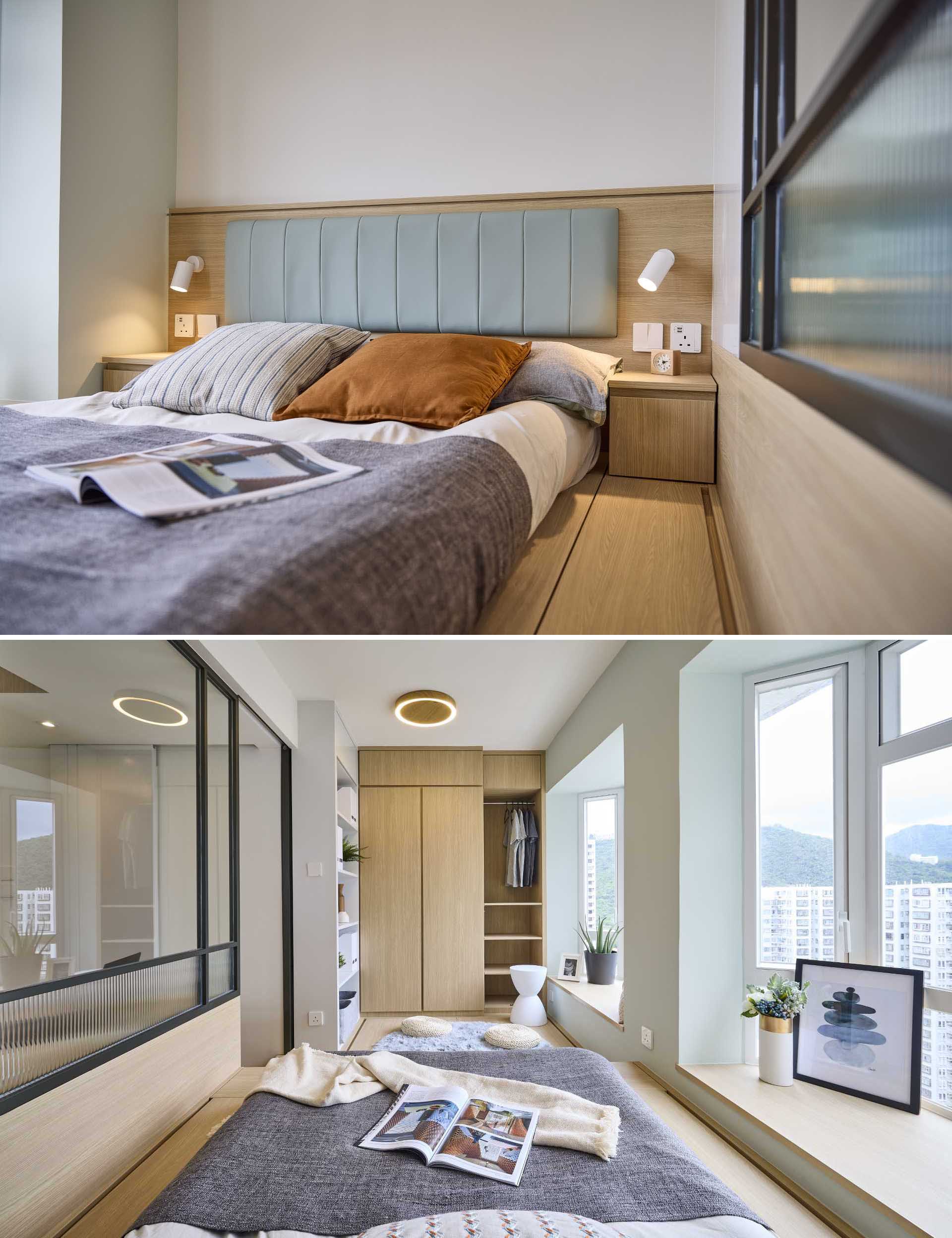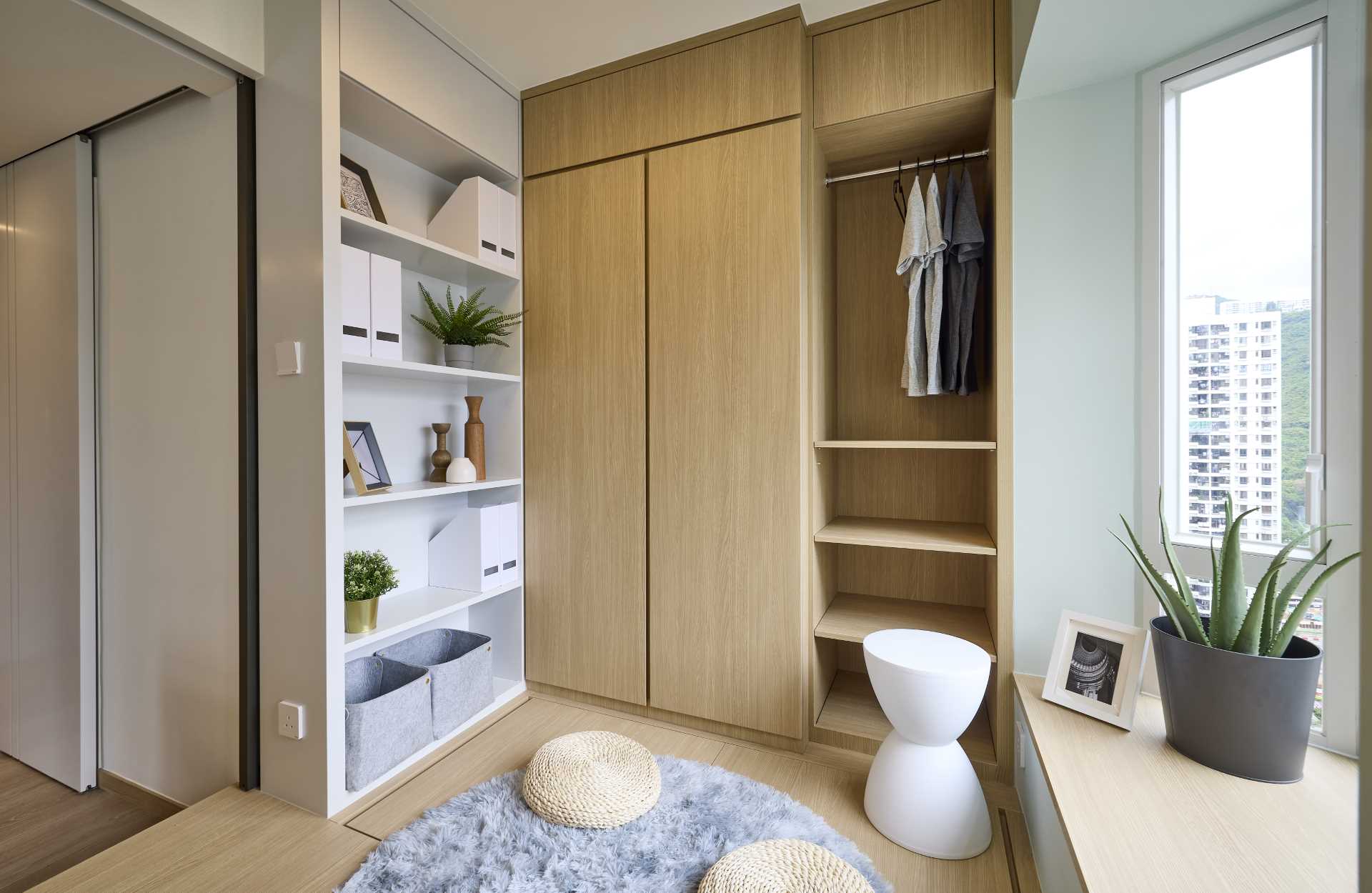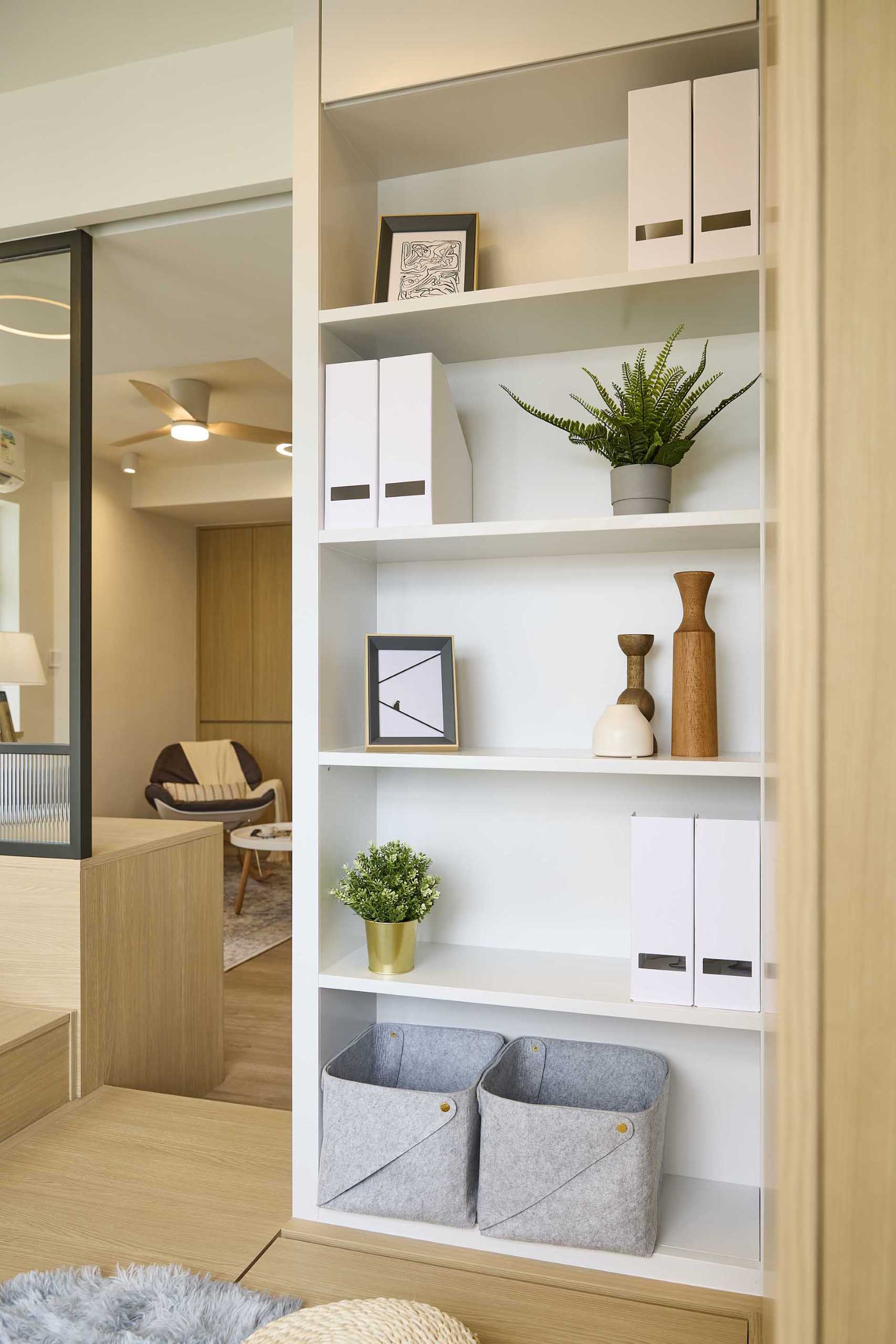 Out in the main living area, and there's a small kitchen tucked in an alcove. Included in the kitchen are minimalist white cabinets, a grey backsplash, and a washing machine.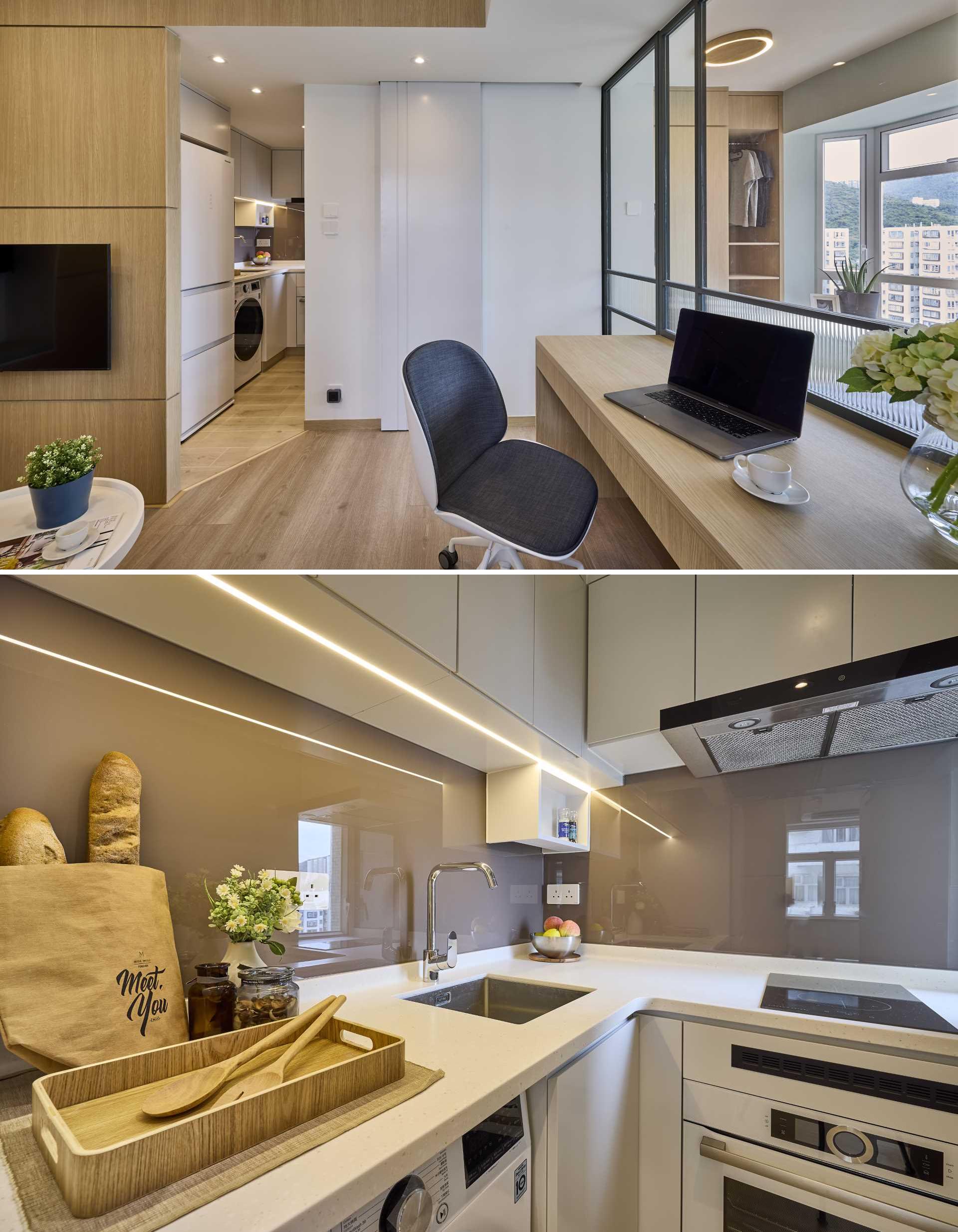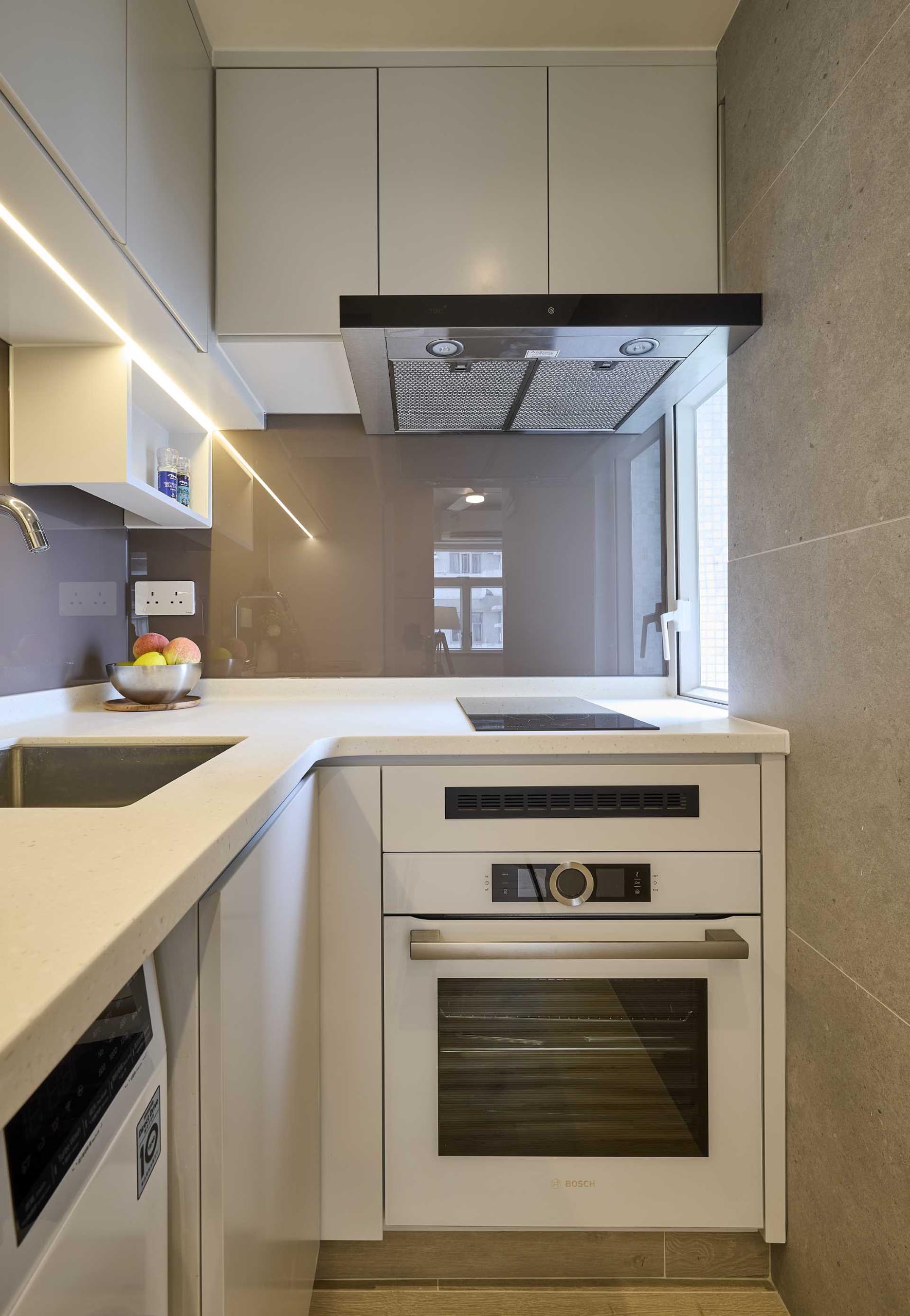 The bathroom is hidden behind a door that almost blends into the wall between the kitchen and bedroom. The small bathroom has a toilet, shower, vanity area, window, and storage.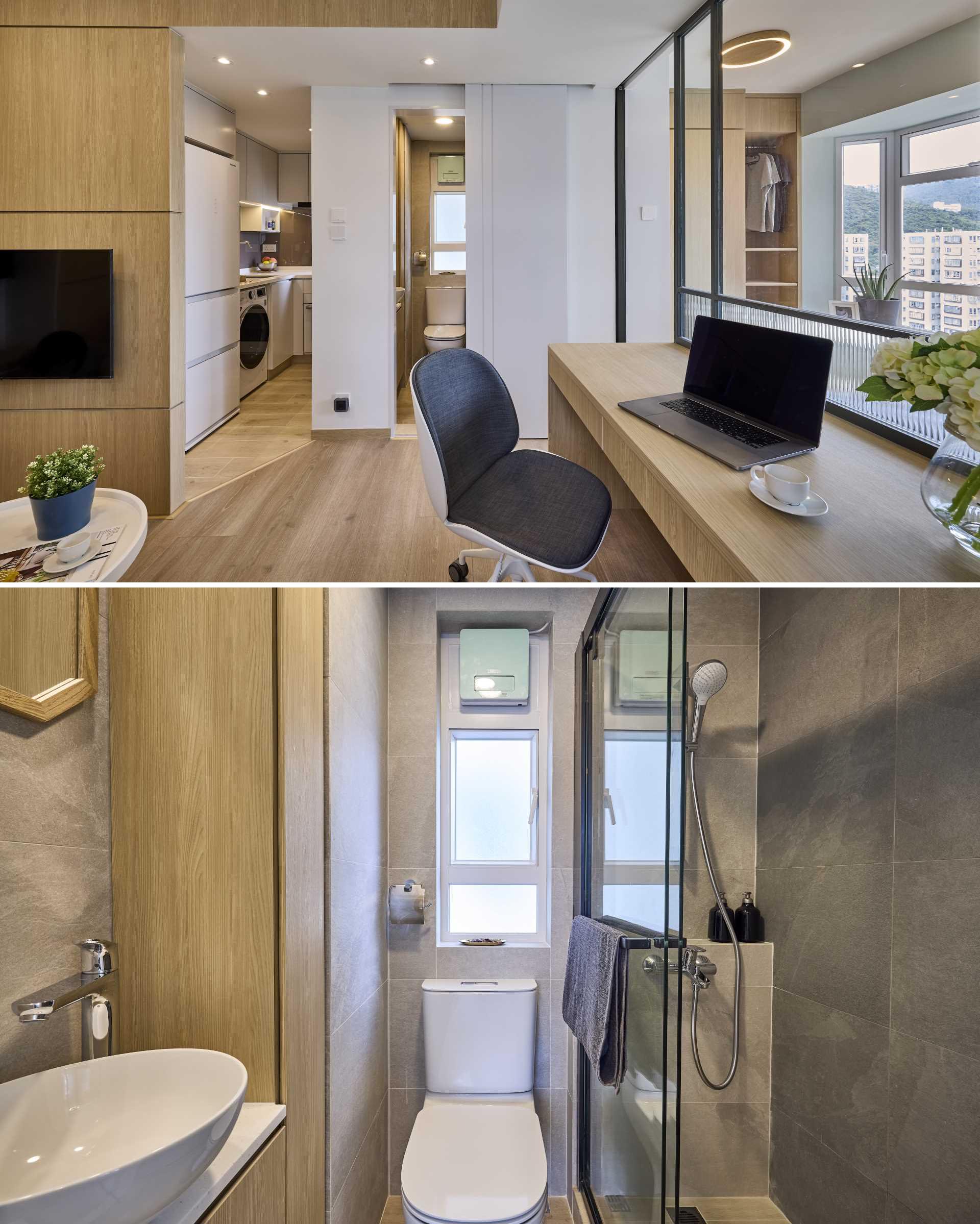 Photography by Michael Perini
Source: Contemporist