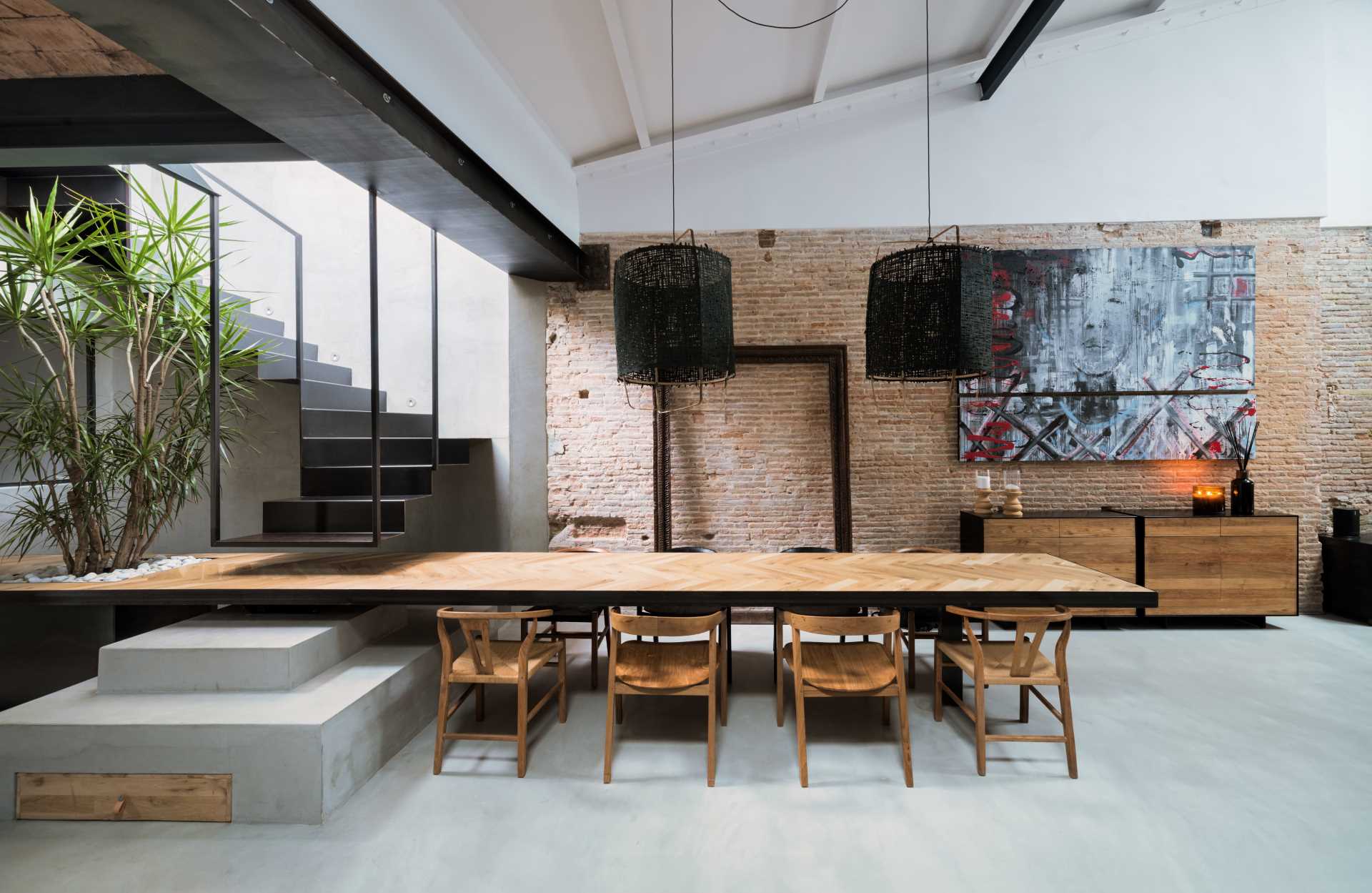 Mag Arquitectes together with Clara Lleal INTERIORISTA has shared photos of a home they designed in Catalunya, Spain, that showcases a unique dining area.
A custom-designed central structure has been designed that includes both stairs and a dining table. The dining table is an extension of the fourth step of the staircase that leads to the roof. The top of the table is made of herringbone parquet, while the opposite end includes an integrated planter.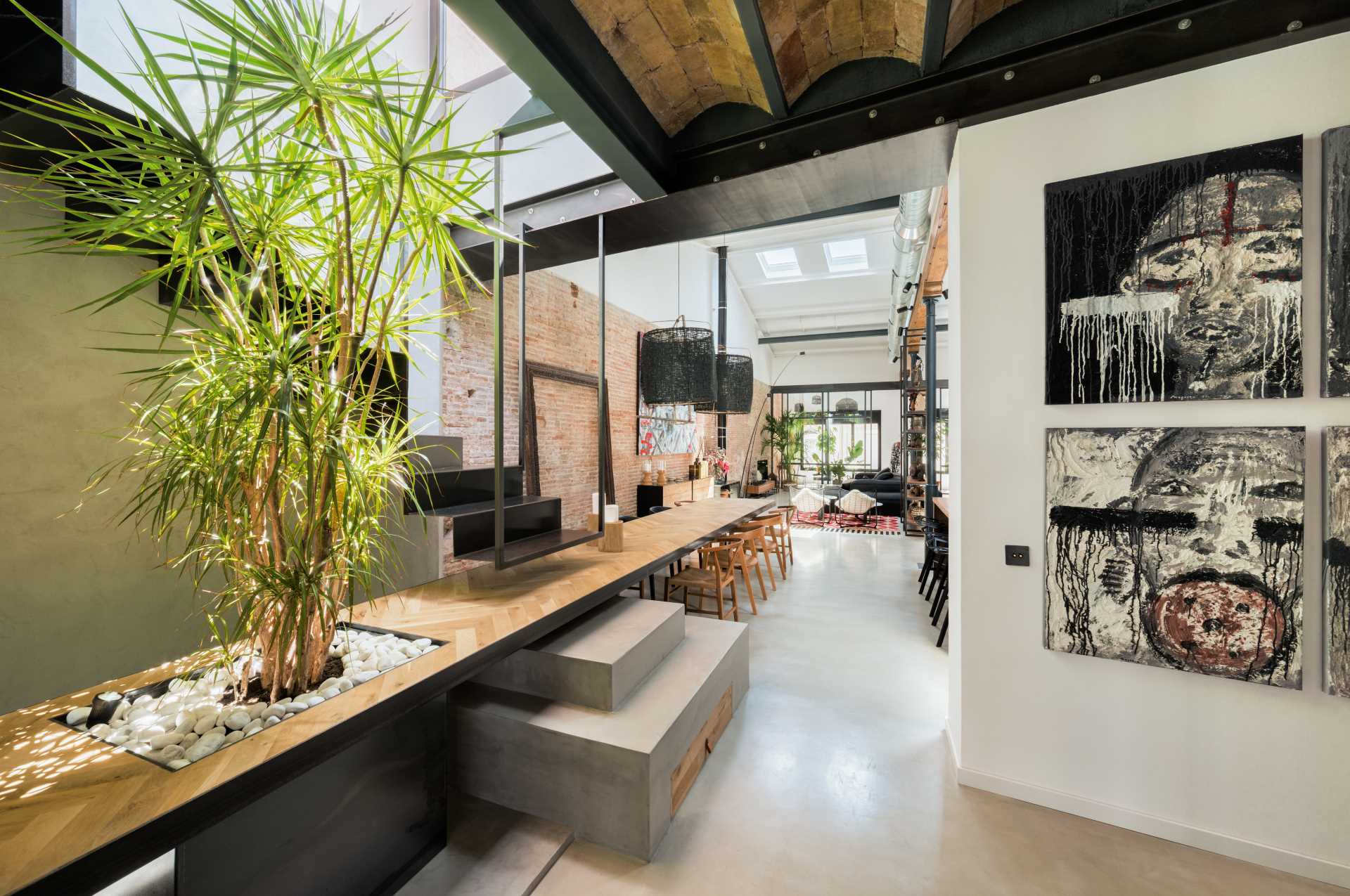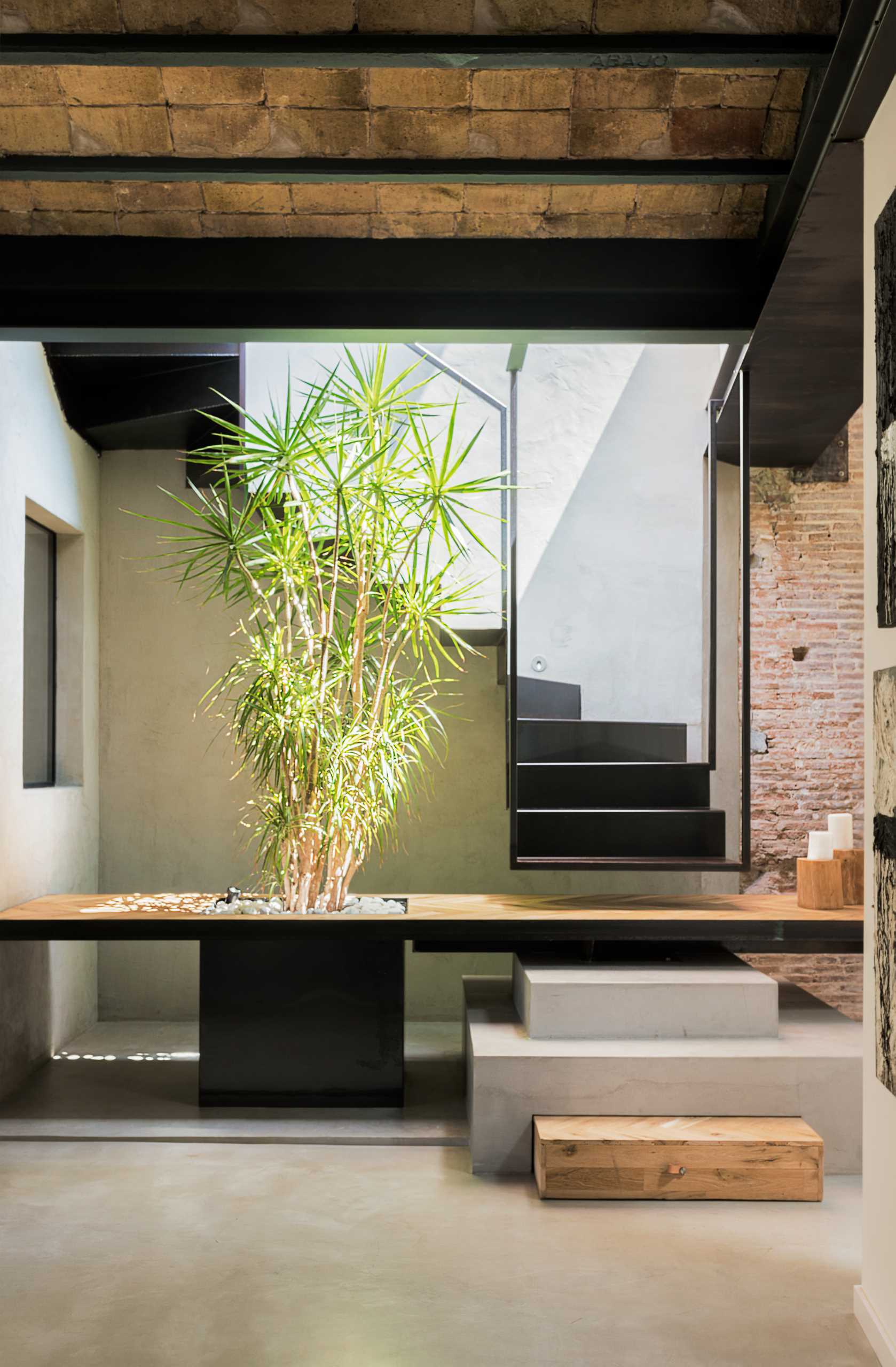 In the living room, there are gable ceilings over 19 feet (6m) high at the central point, and in front of the windows, a closed gallery with three iron and glass doors was installed. Lamps and hanging plants have been combined with the owner's sculptures and antique furniture.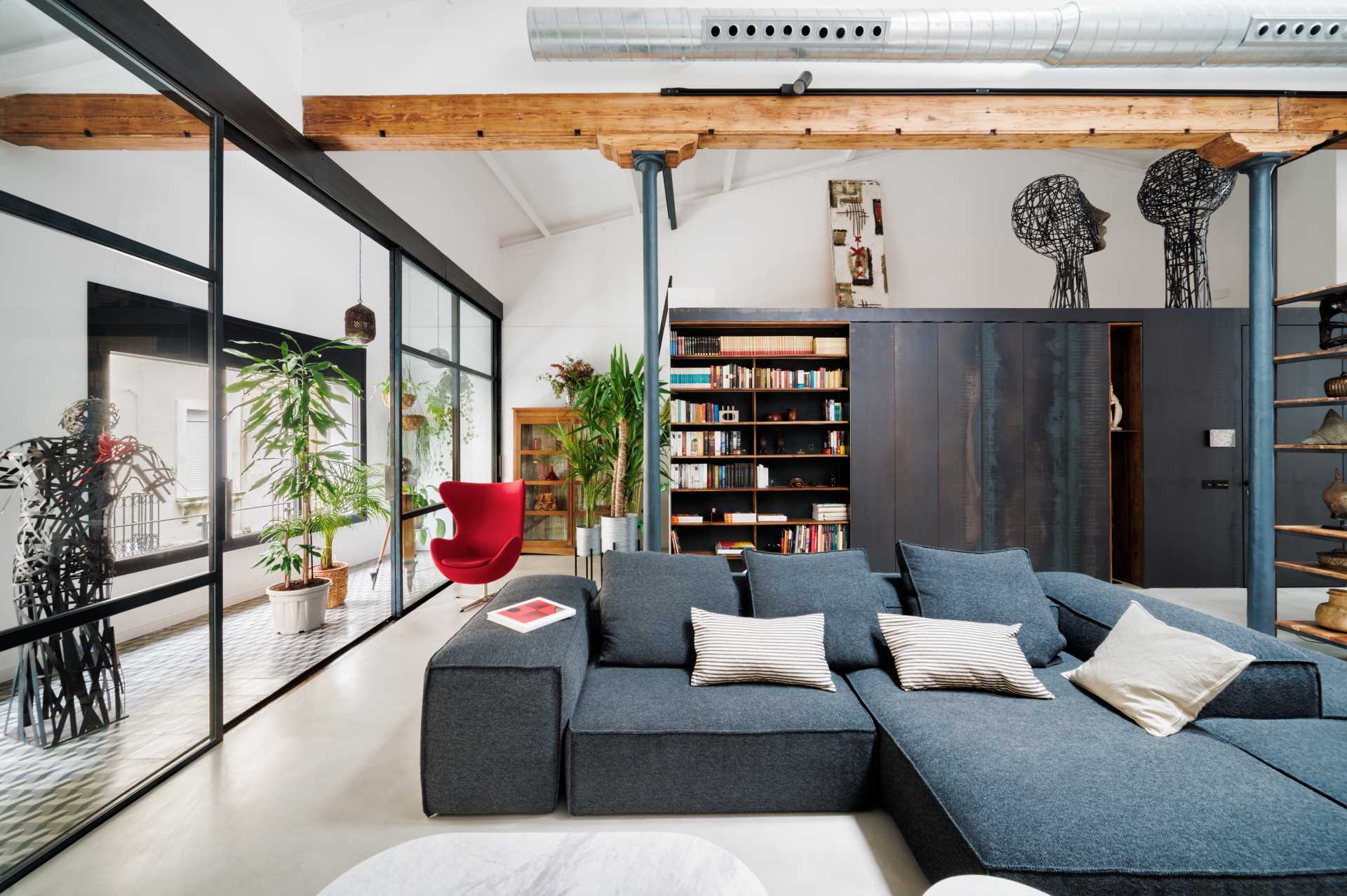 A wall of steel design elements includes shelving with hidden lighting, before transitioning into the kitchen cabinets.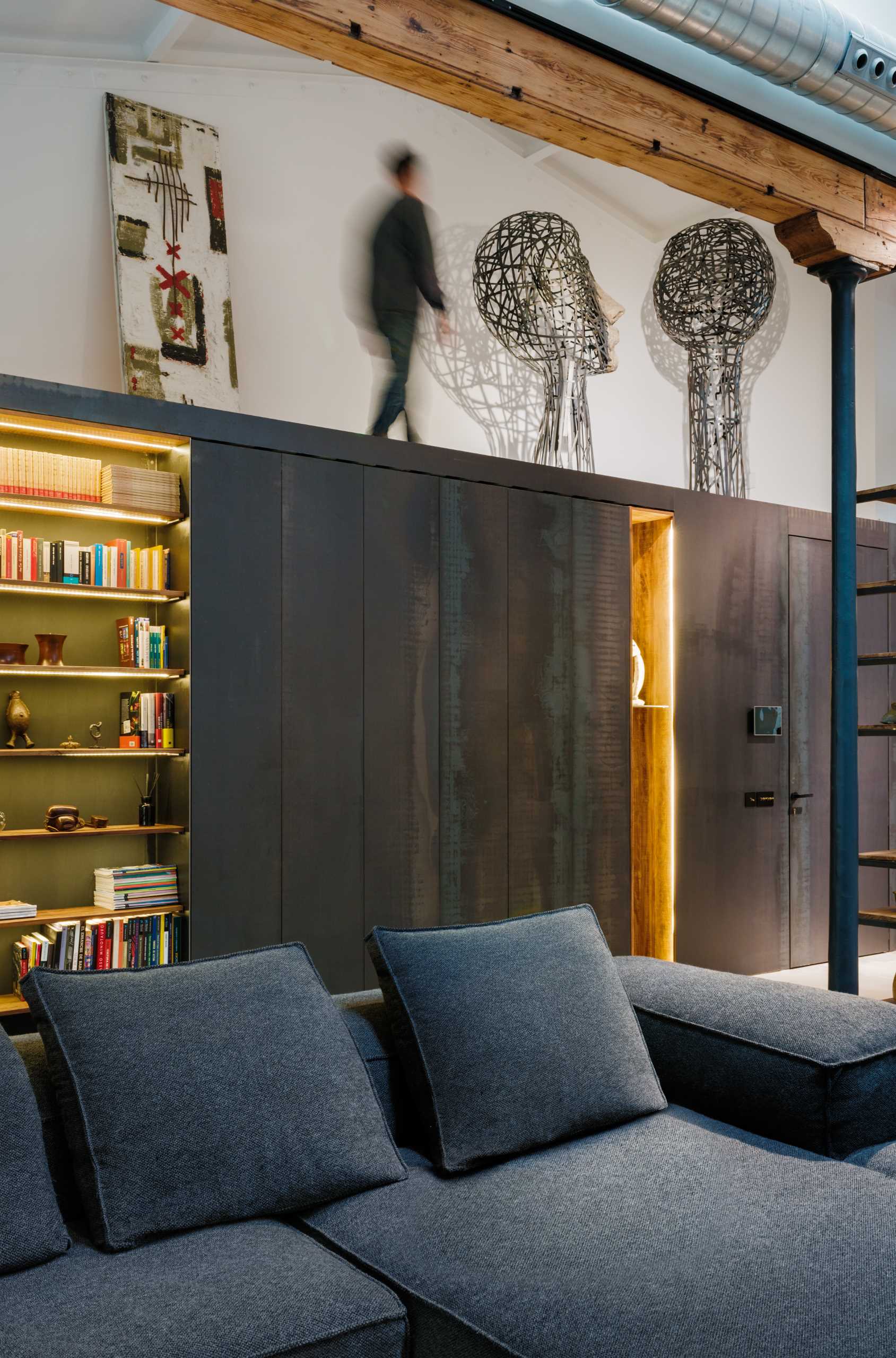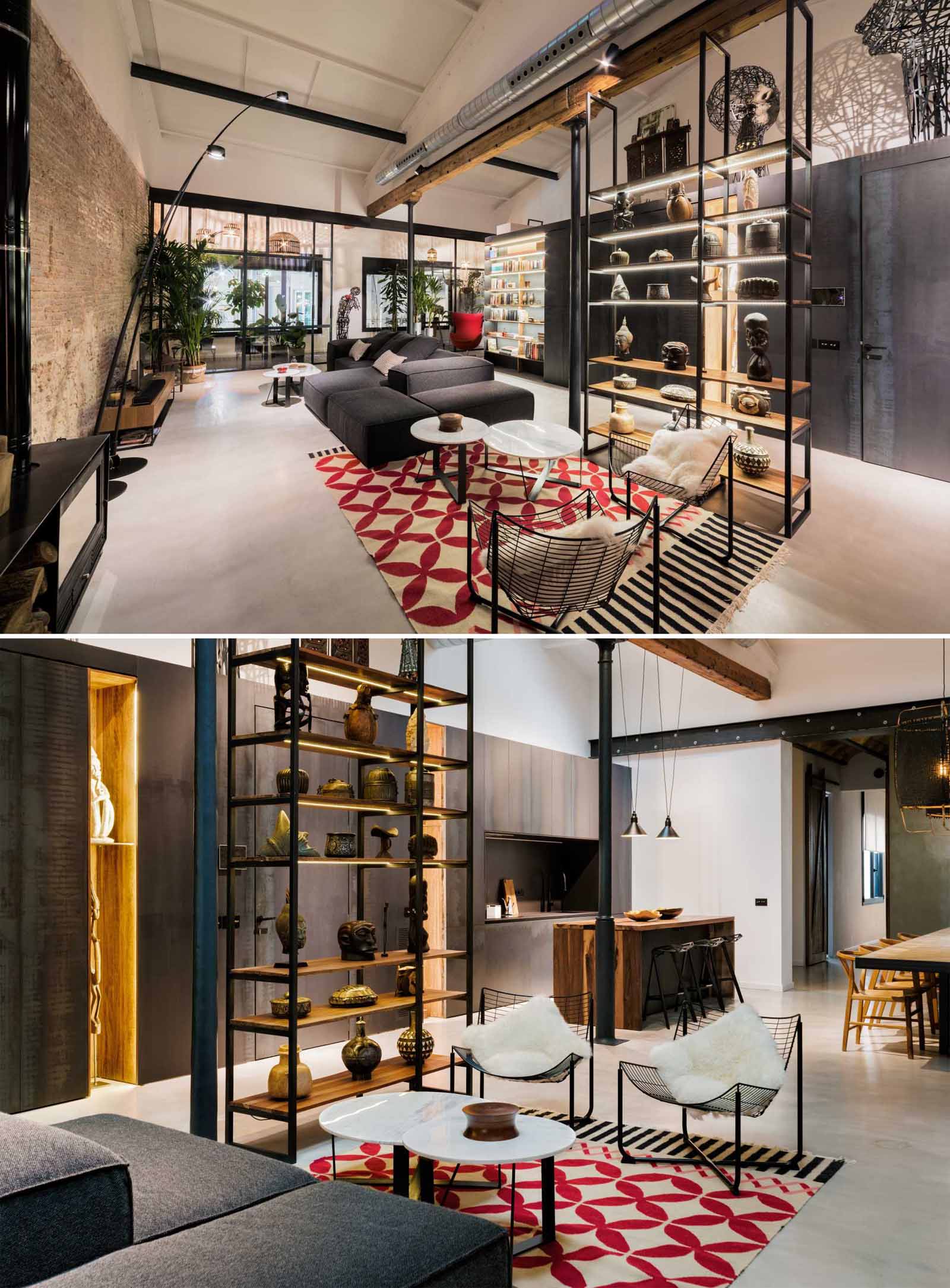 In the kitchen, the steel cabinets are softened with the inclusion of a wood countertop on the island.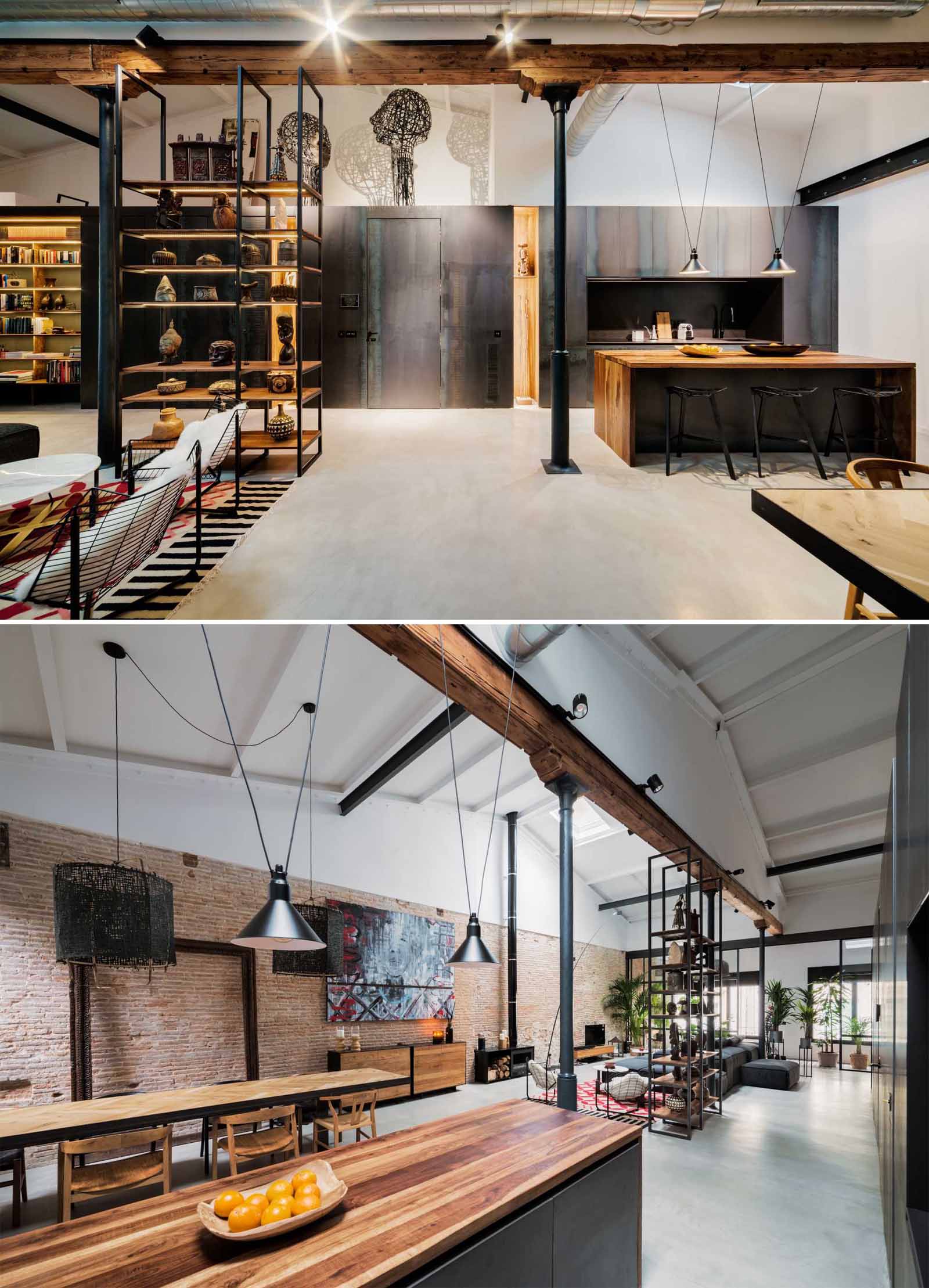 In the primary bedroom, herringbone flooring spans both the sleeping area and the bathroom, with a freestanding bathtub positioned in front of a large sliding glass door.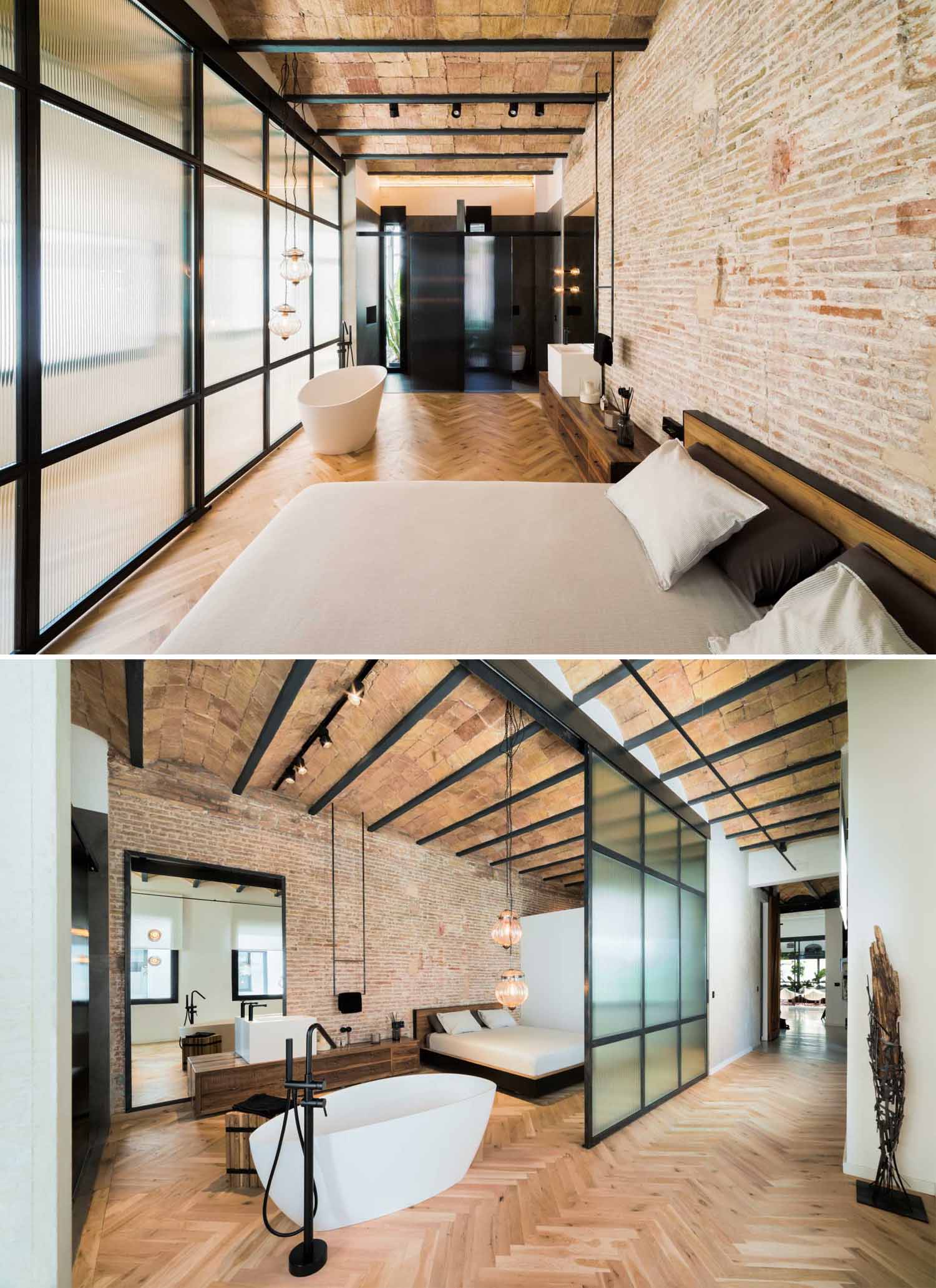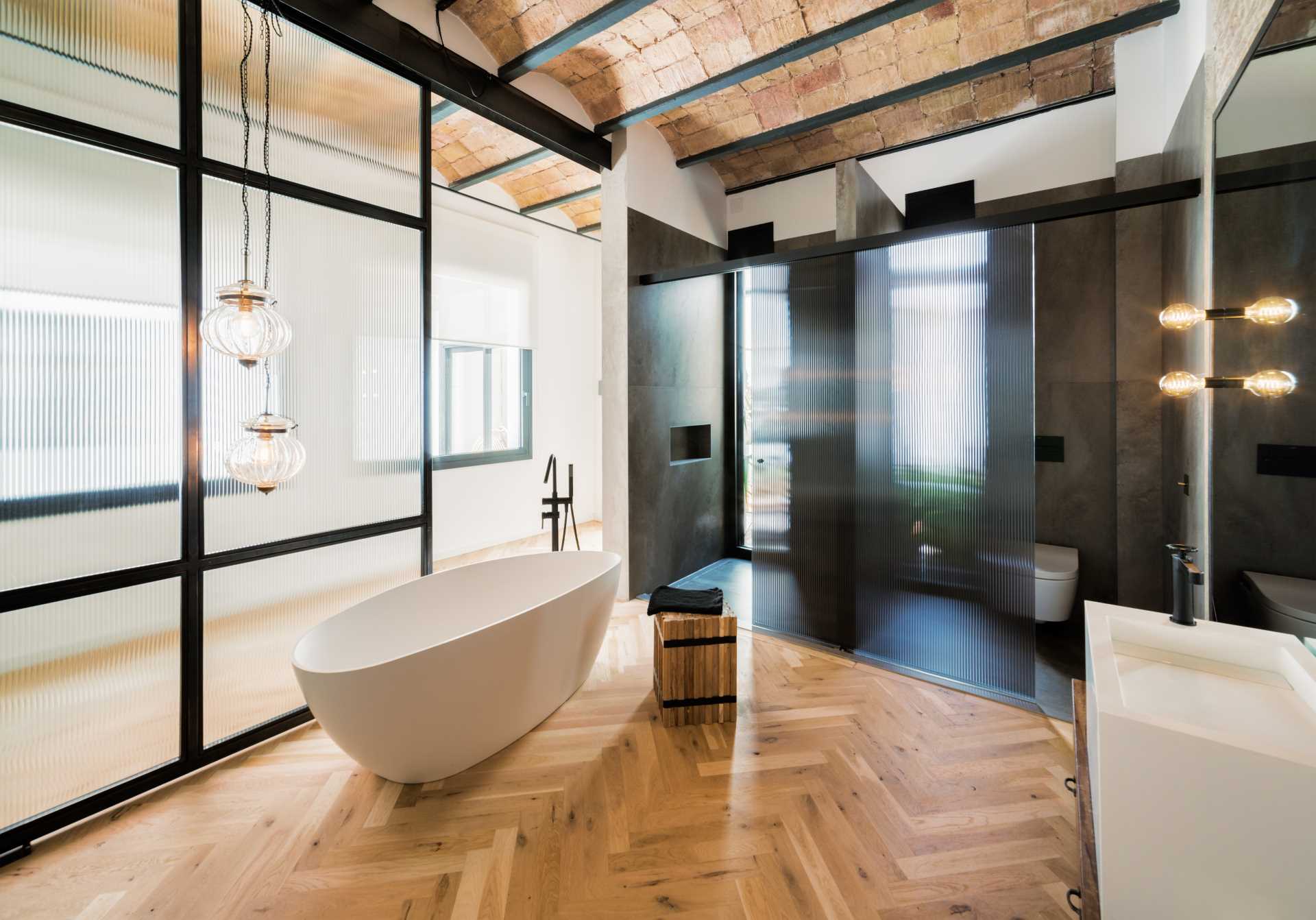 The two rooms are designed for the family's children, each has a loft with a sleeping area located on top of it. Both have a large dressing room, study area, and a chillout zone with a couch.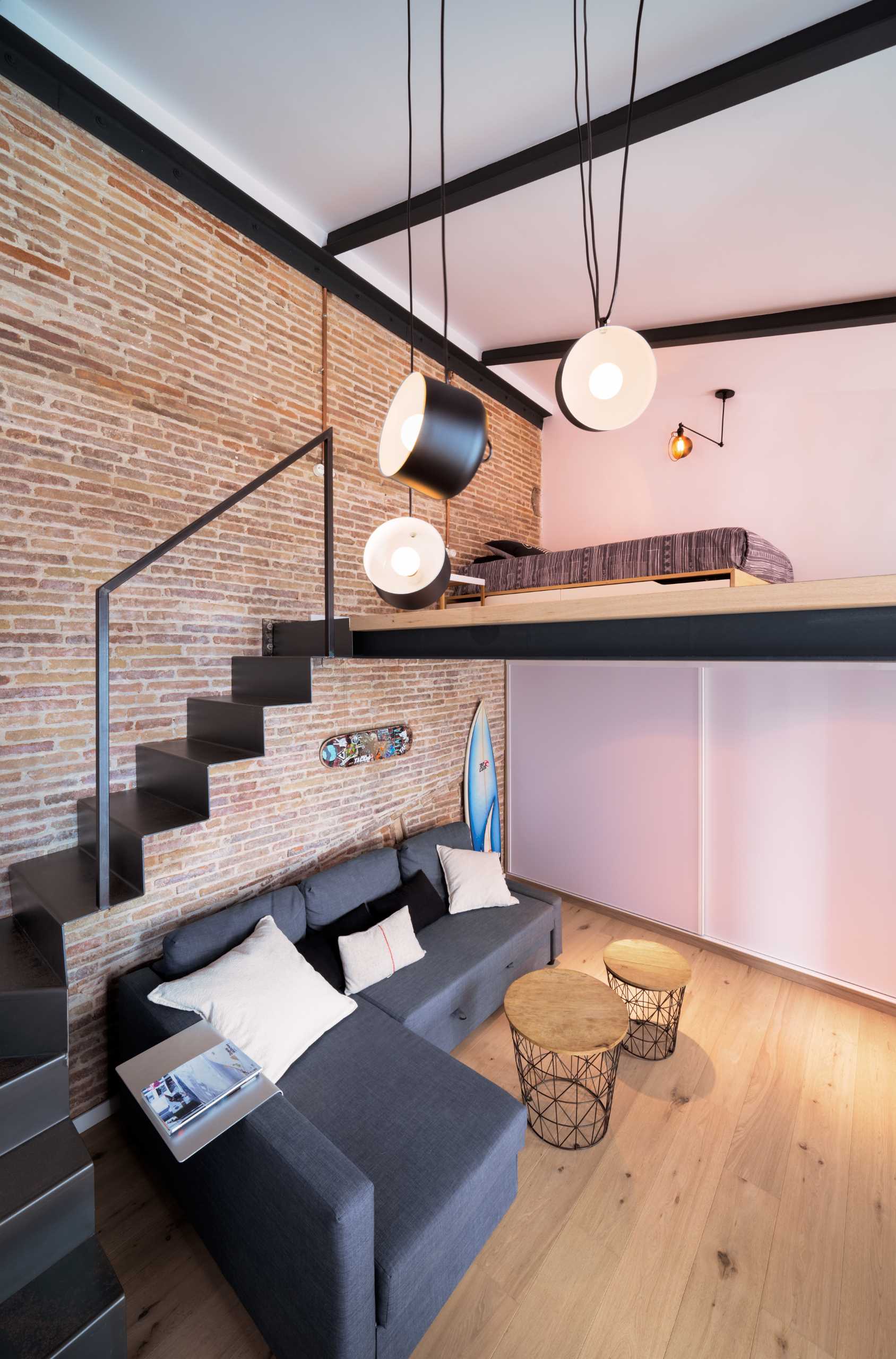 In one of the bathrooms, the minimalist vanity spans the distance between the walls.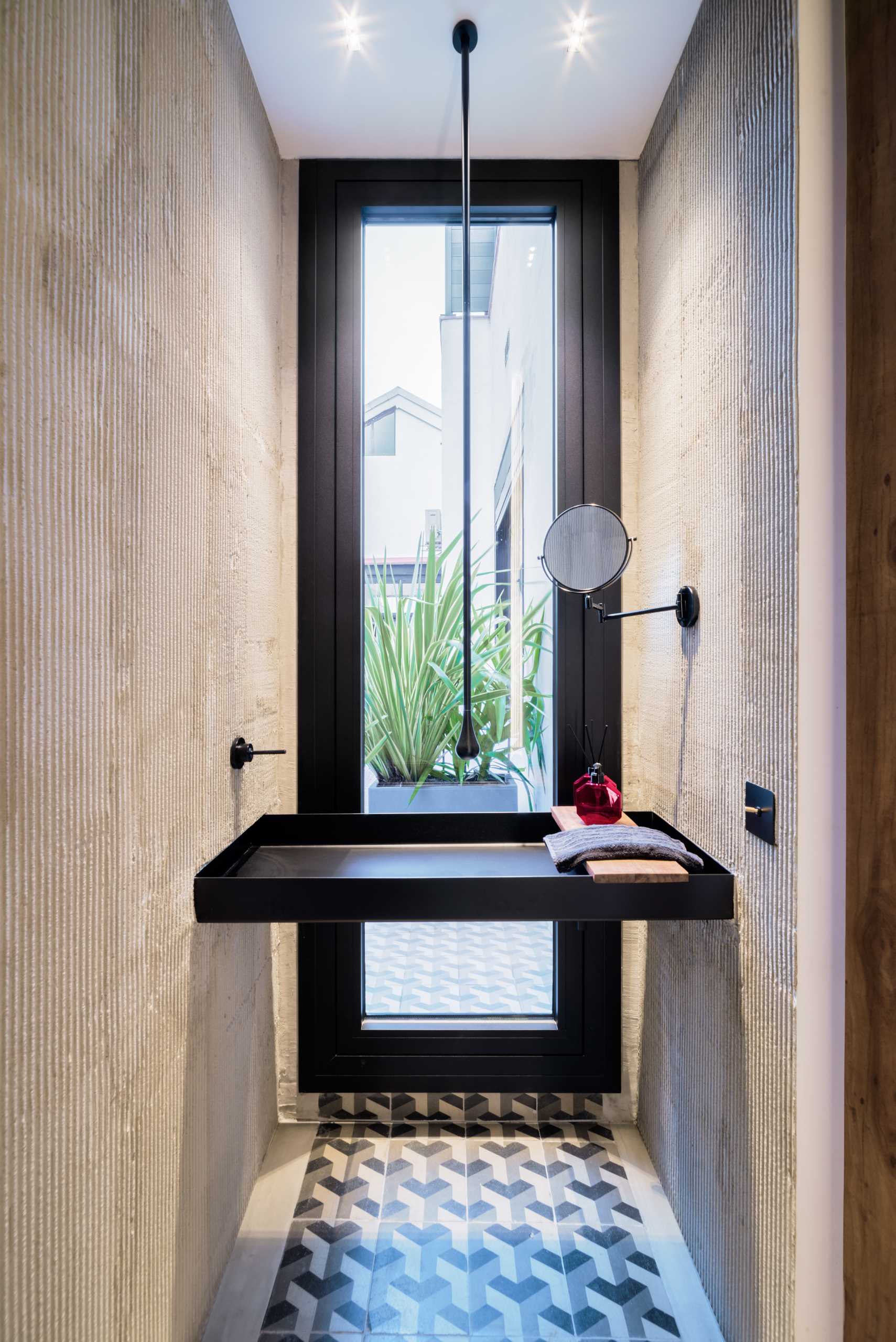 The home also includes a patio that can be accessed from both of the children's bedrooms and is furnished with a couch, plants, and lighting.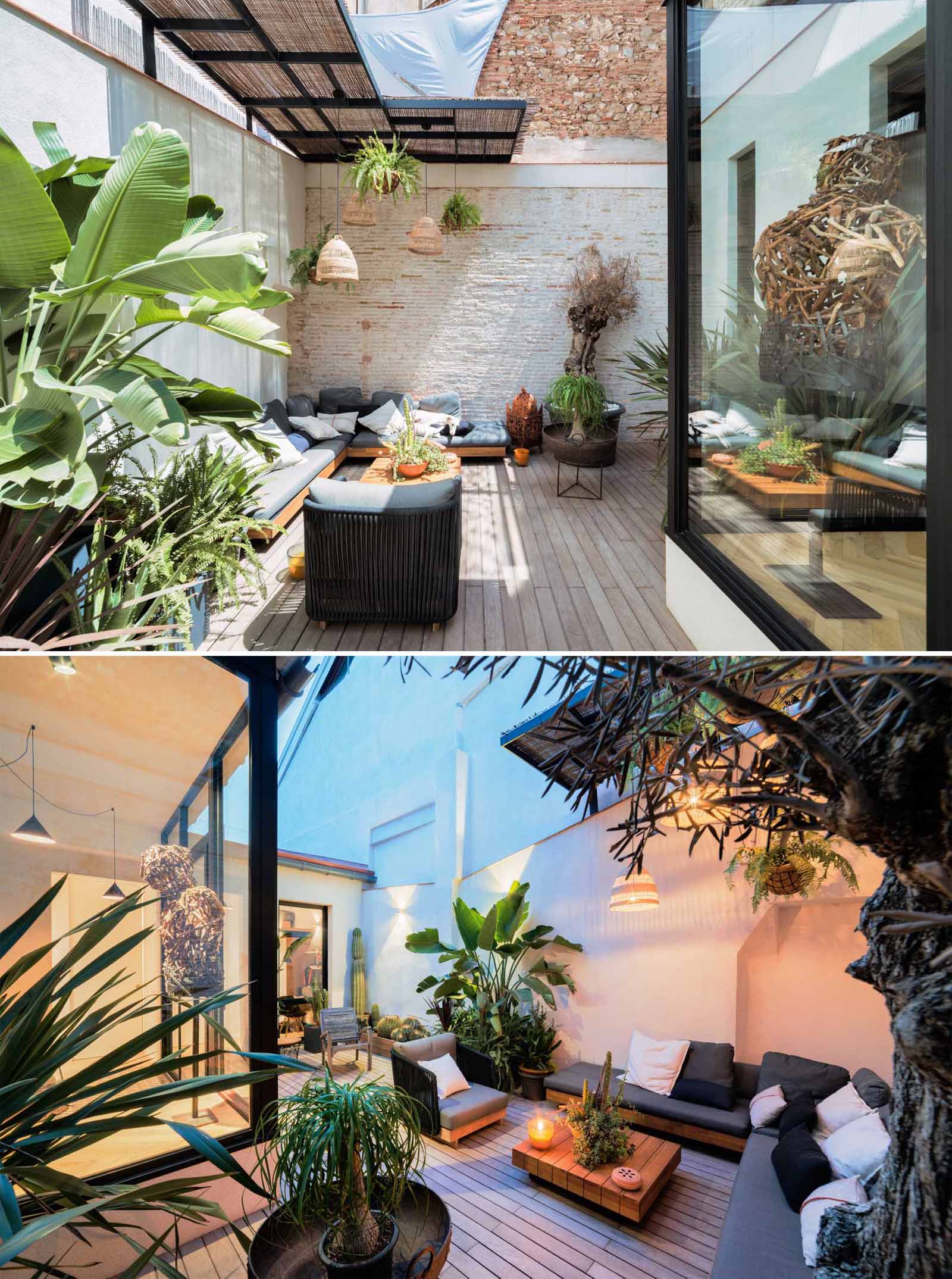 The rooftop includes a deck with an overflowing stainless steel pool and seating areas.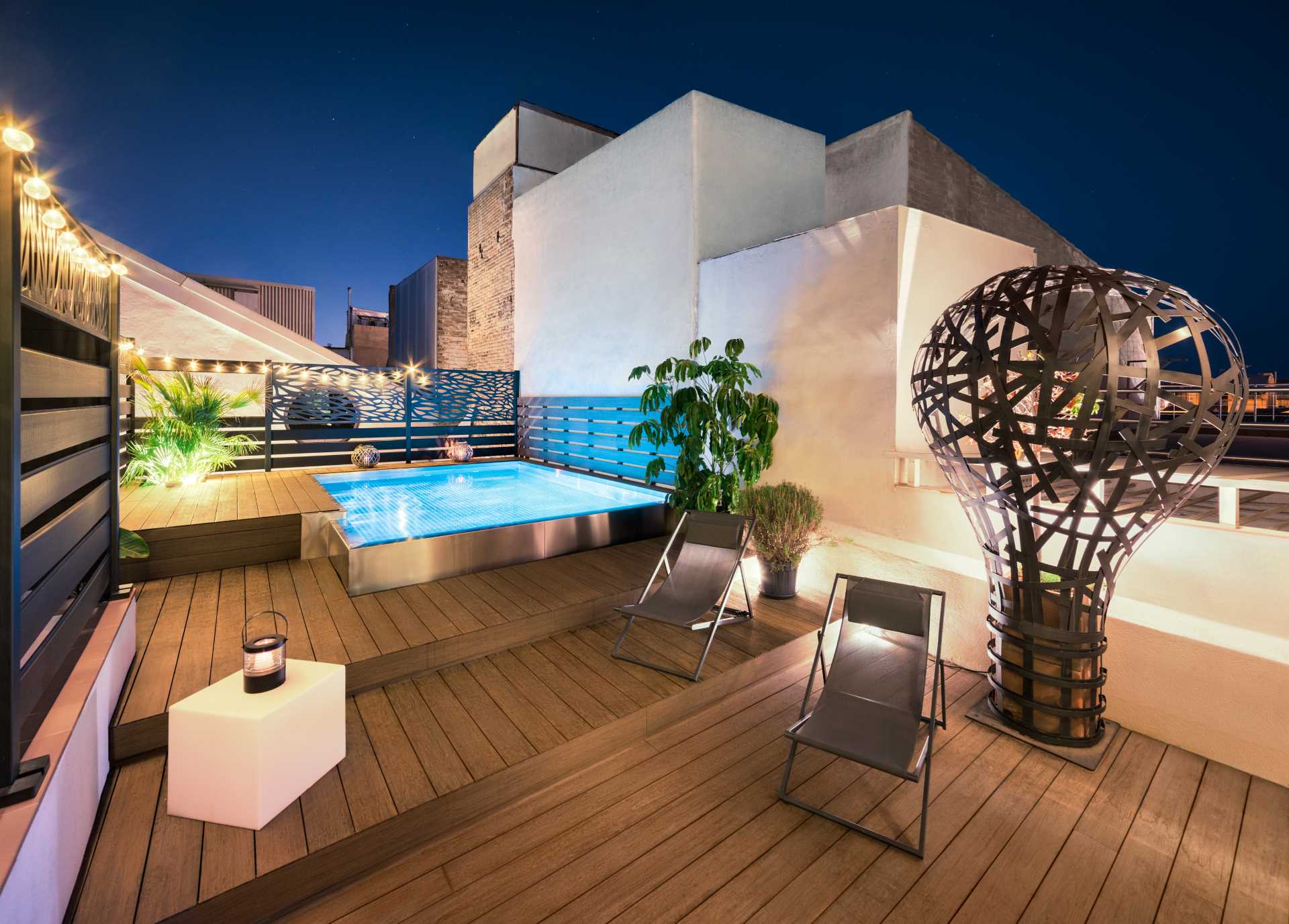 The client of this project is Juanma Noguera, an artist, and sculptor, and as such, an art studio has also been included in the design of the home.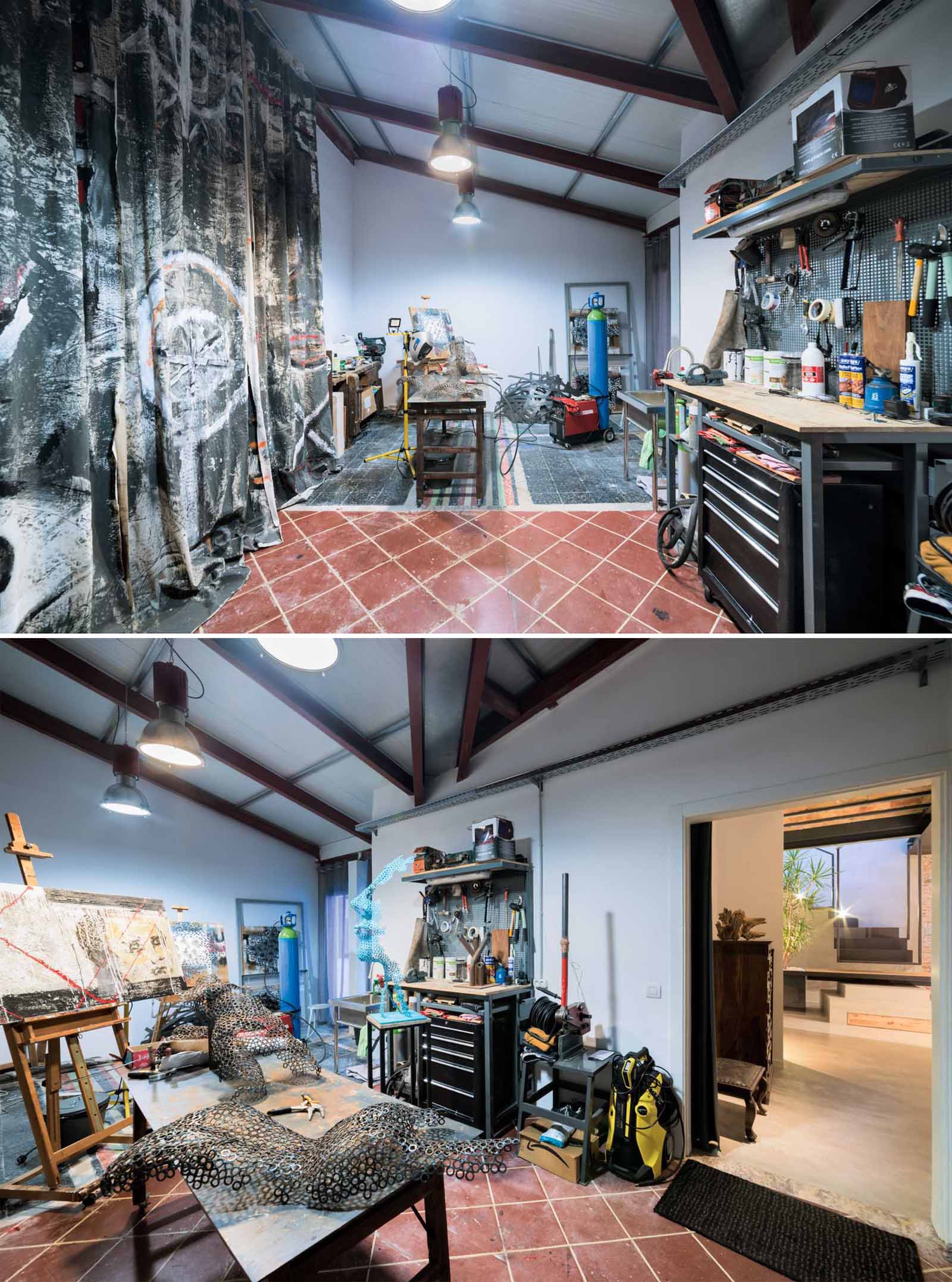 Source: Contemporist