October 15, 2022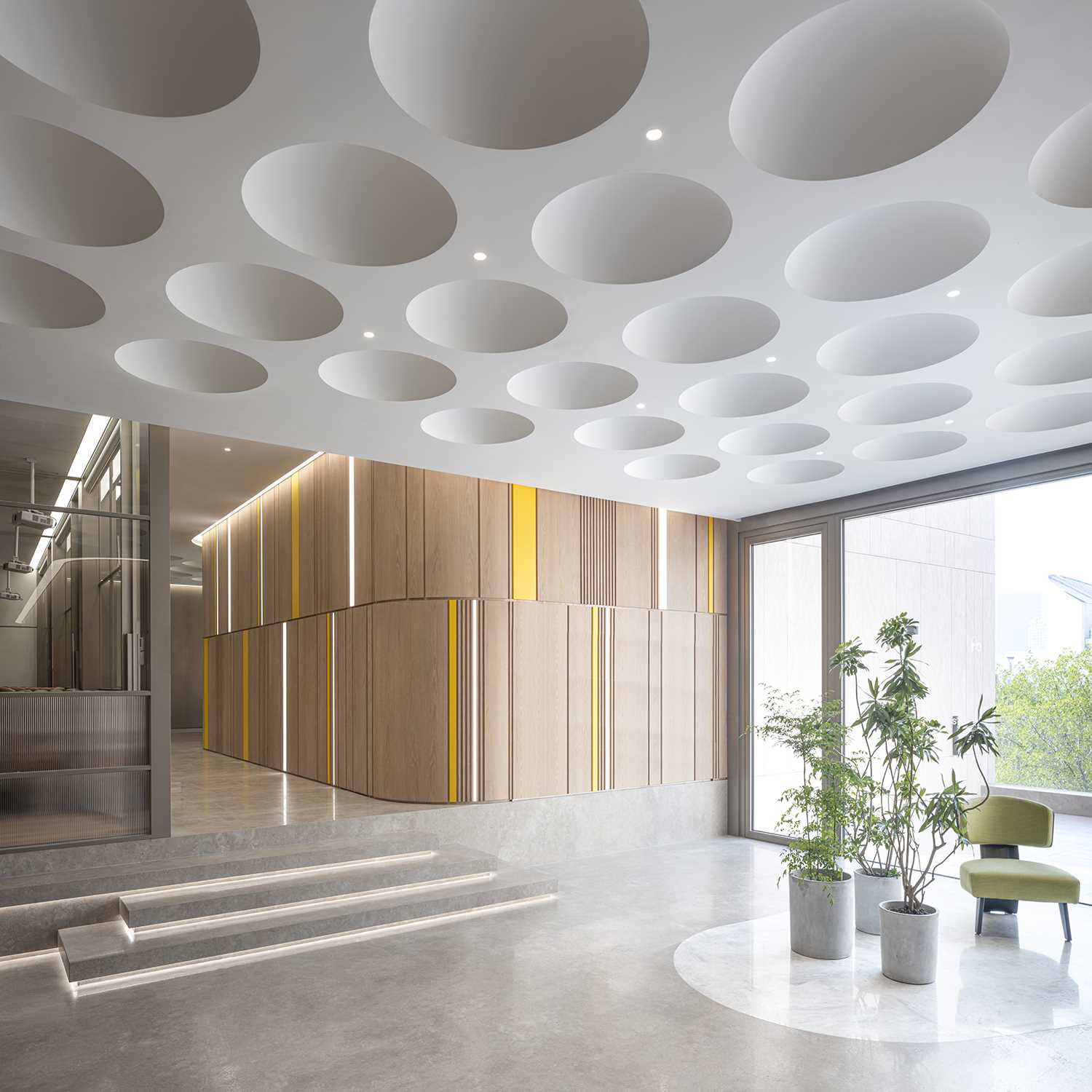 Architectural design practice RAMOPRIMO has recently completed Friends Academy, an indoor golf lab in Beijing, China.
Immediately visible to the guests is the ceiling that's inspired by the dimples that can be found on the exterior of golf balls.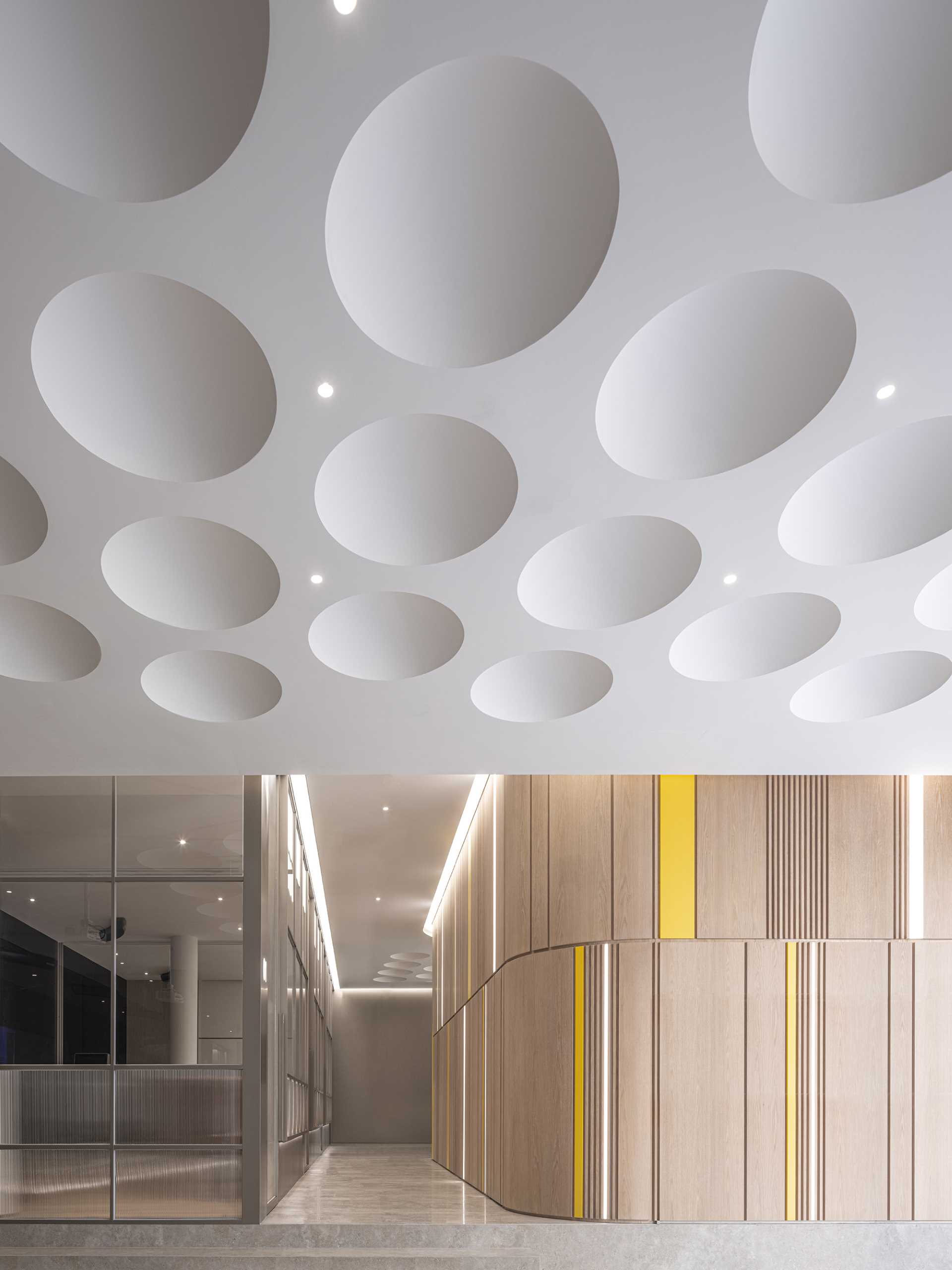 The unique ceiling design with its large dimples, adds a fun yet textural element to the interior.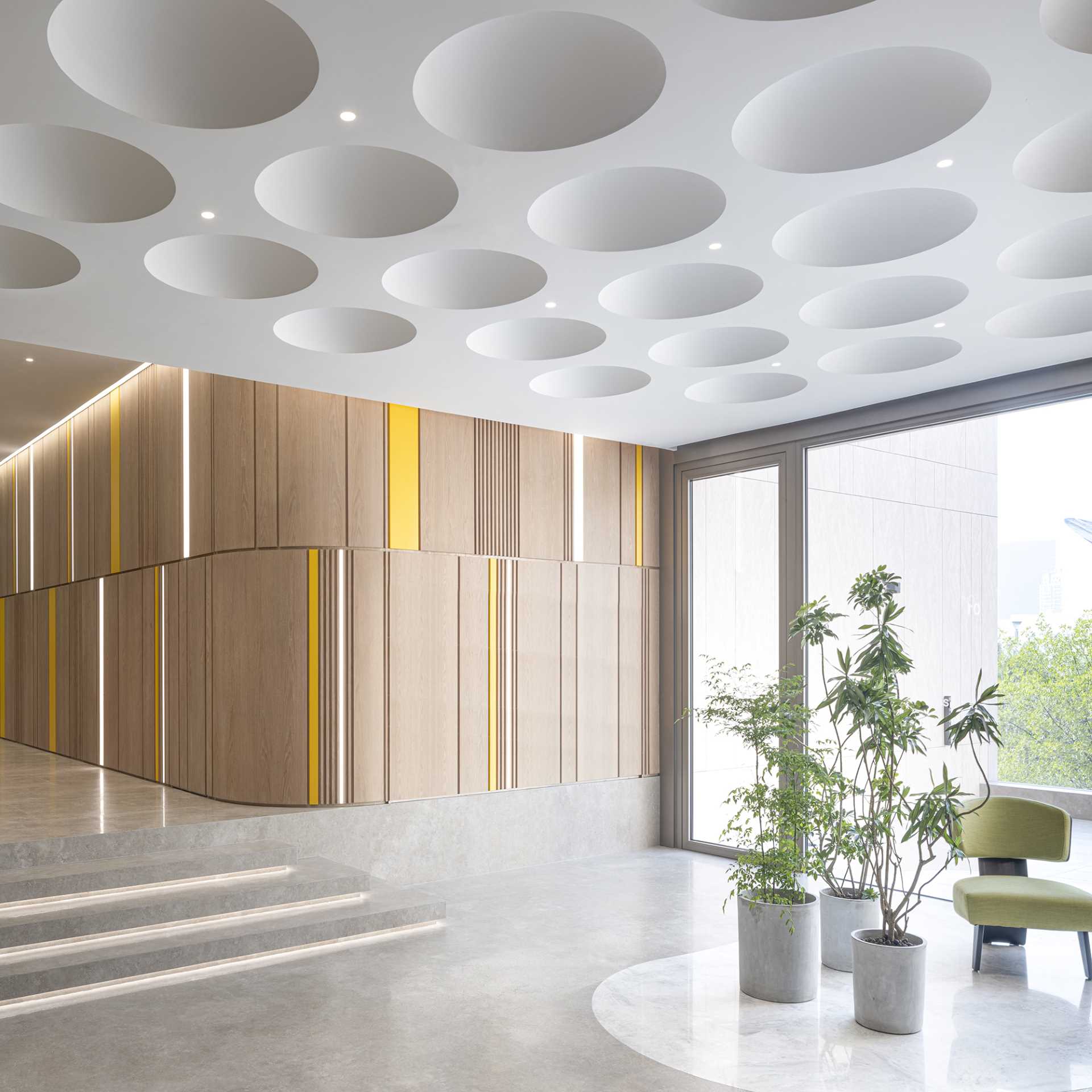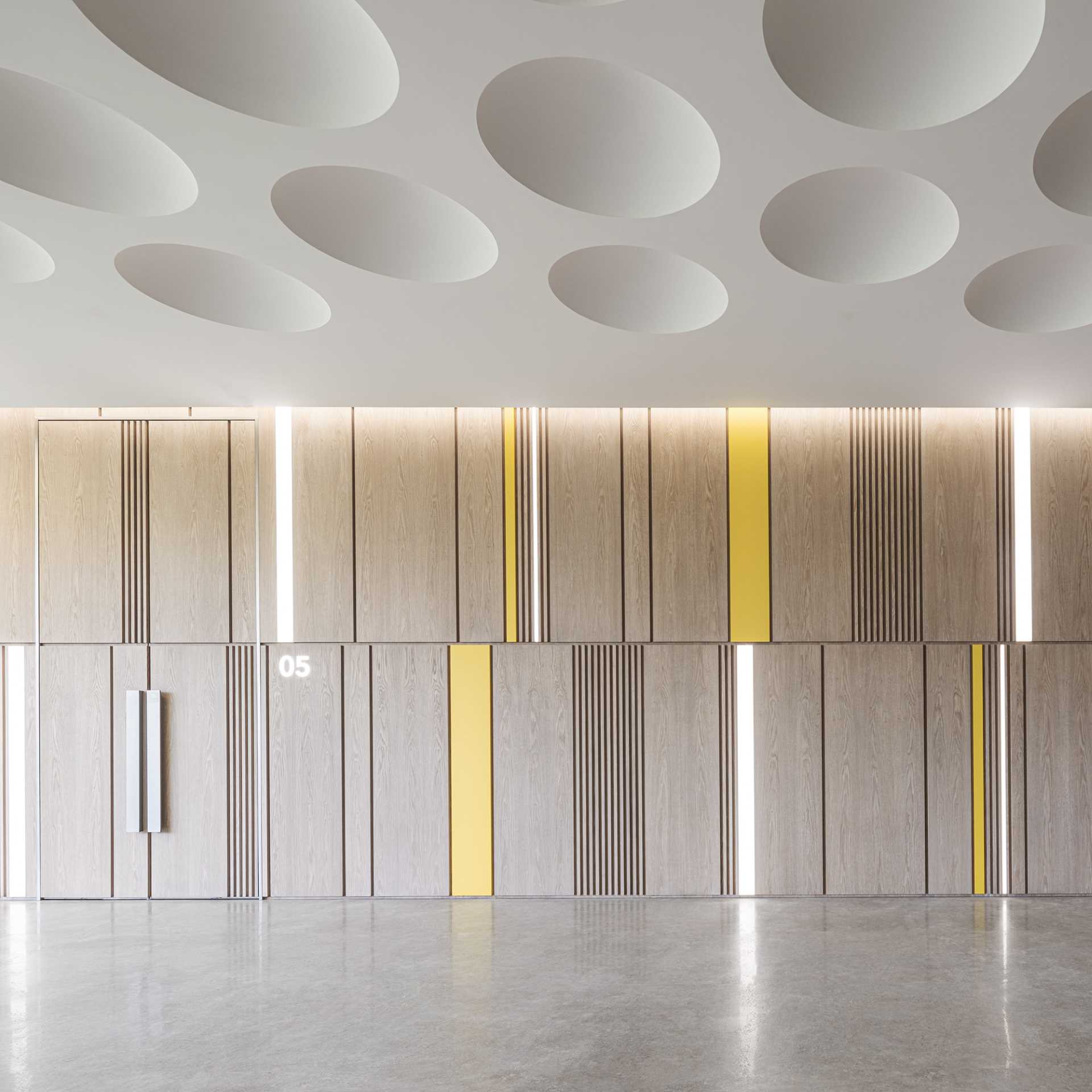 Let's take a look around the rest of the interior…
The reception area has a cantilevered desk that spans two levels.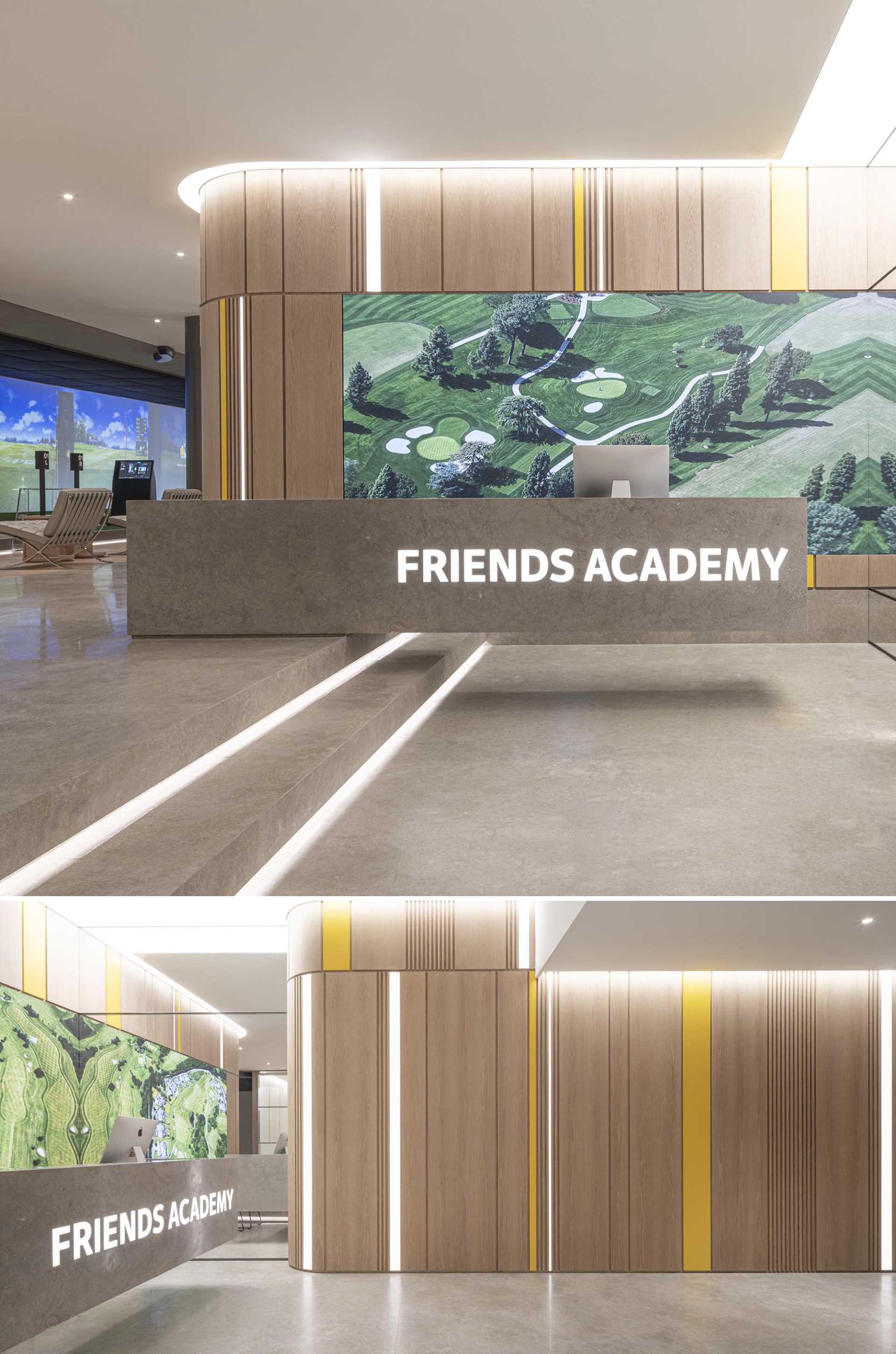 A wood wall that curves around the corners, includes hidden doors and vertical lights.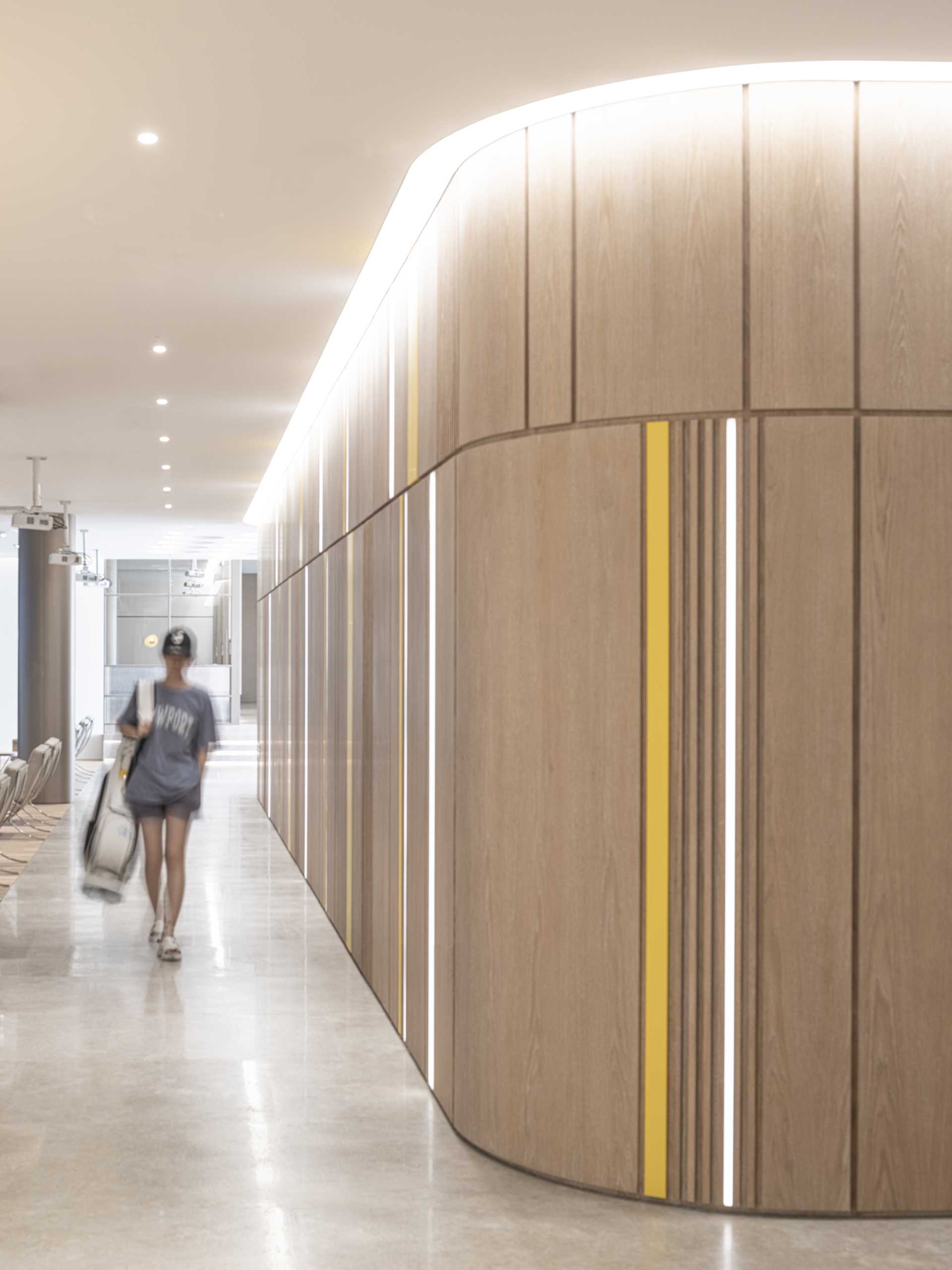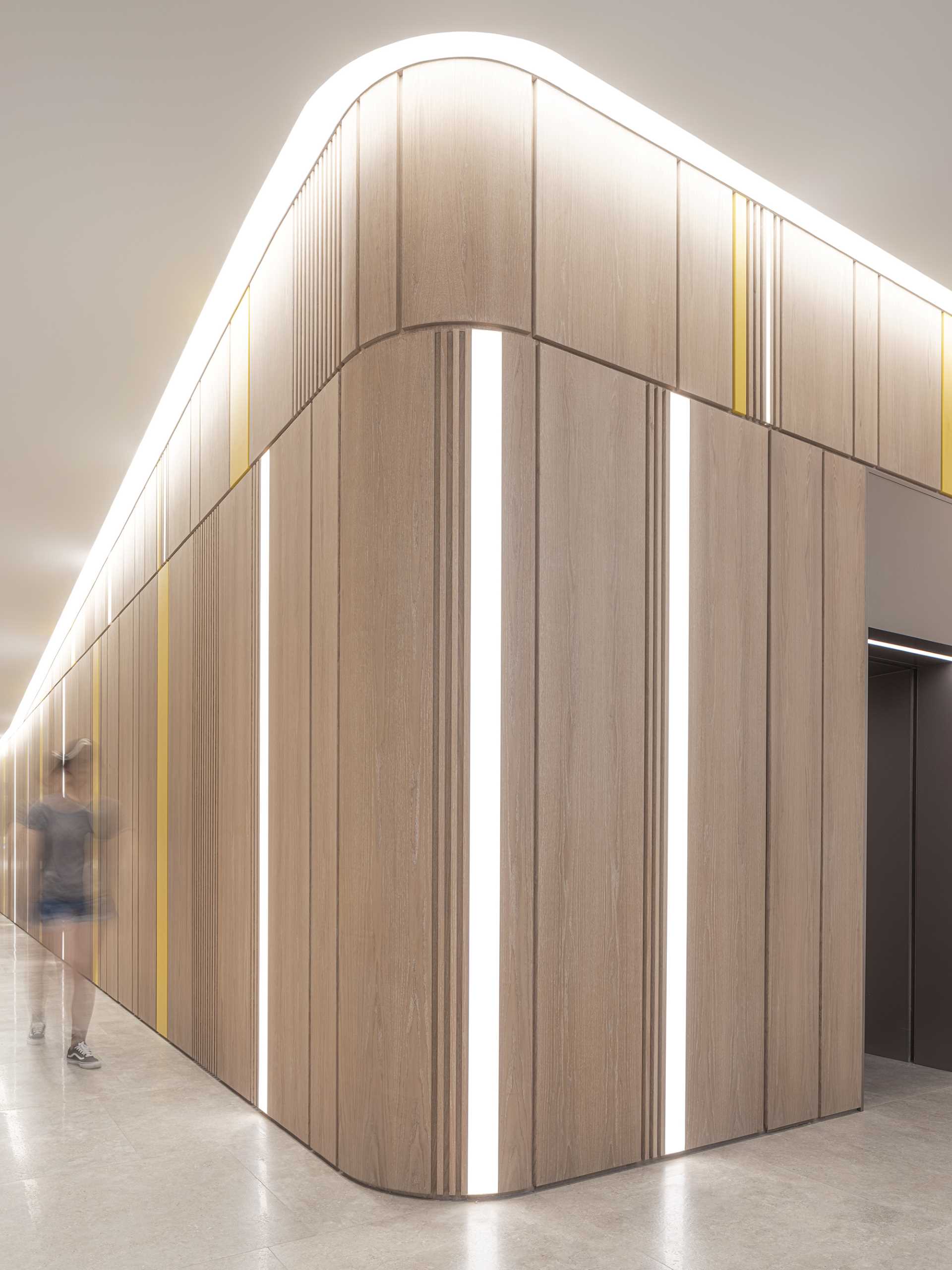 There are also other golf-inspired elements, like this sculptural area with lighting and plants, reminiscent of bunkers, a hazard on the golf course.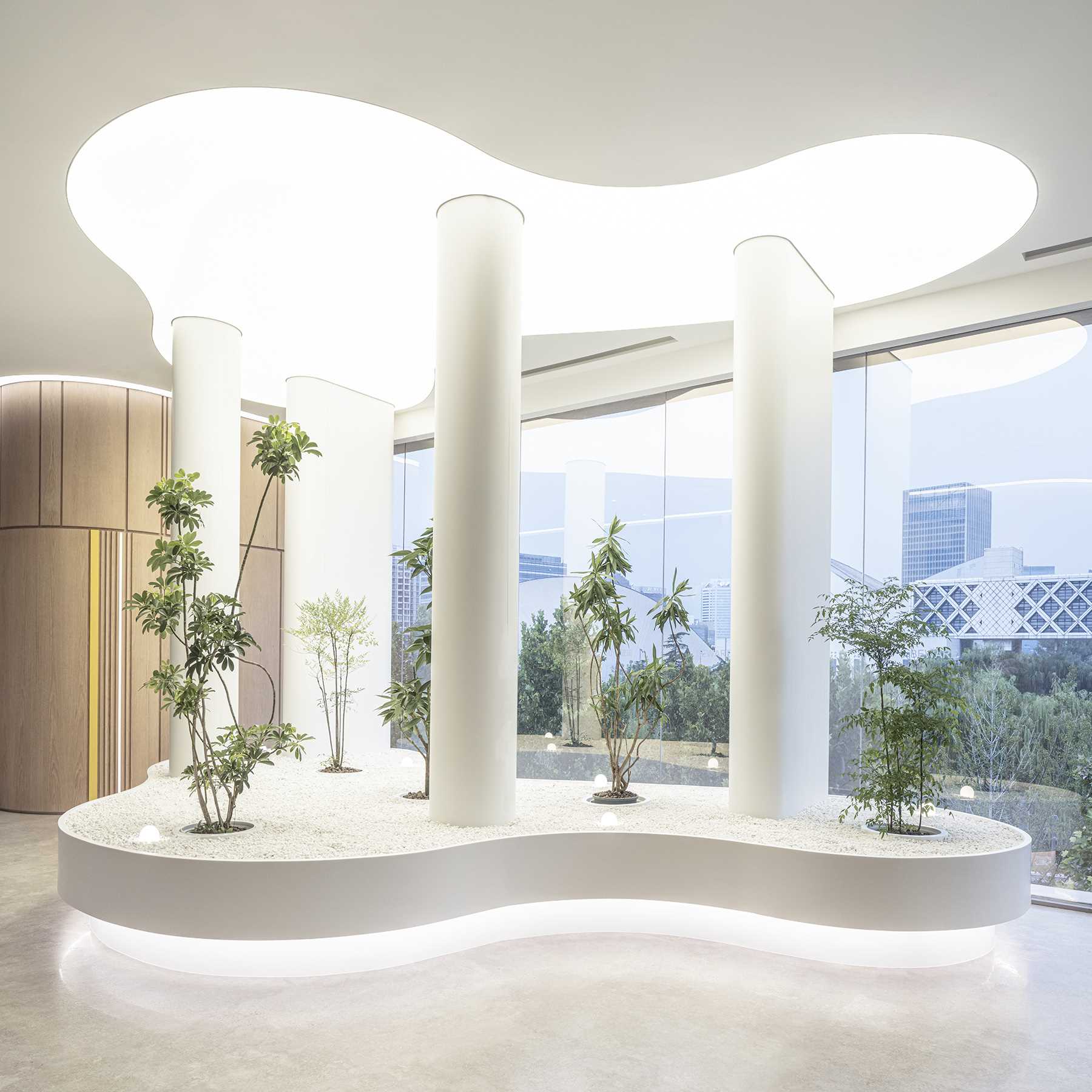 There's also a minimalist locker room and meeting rooms.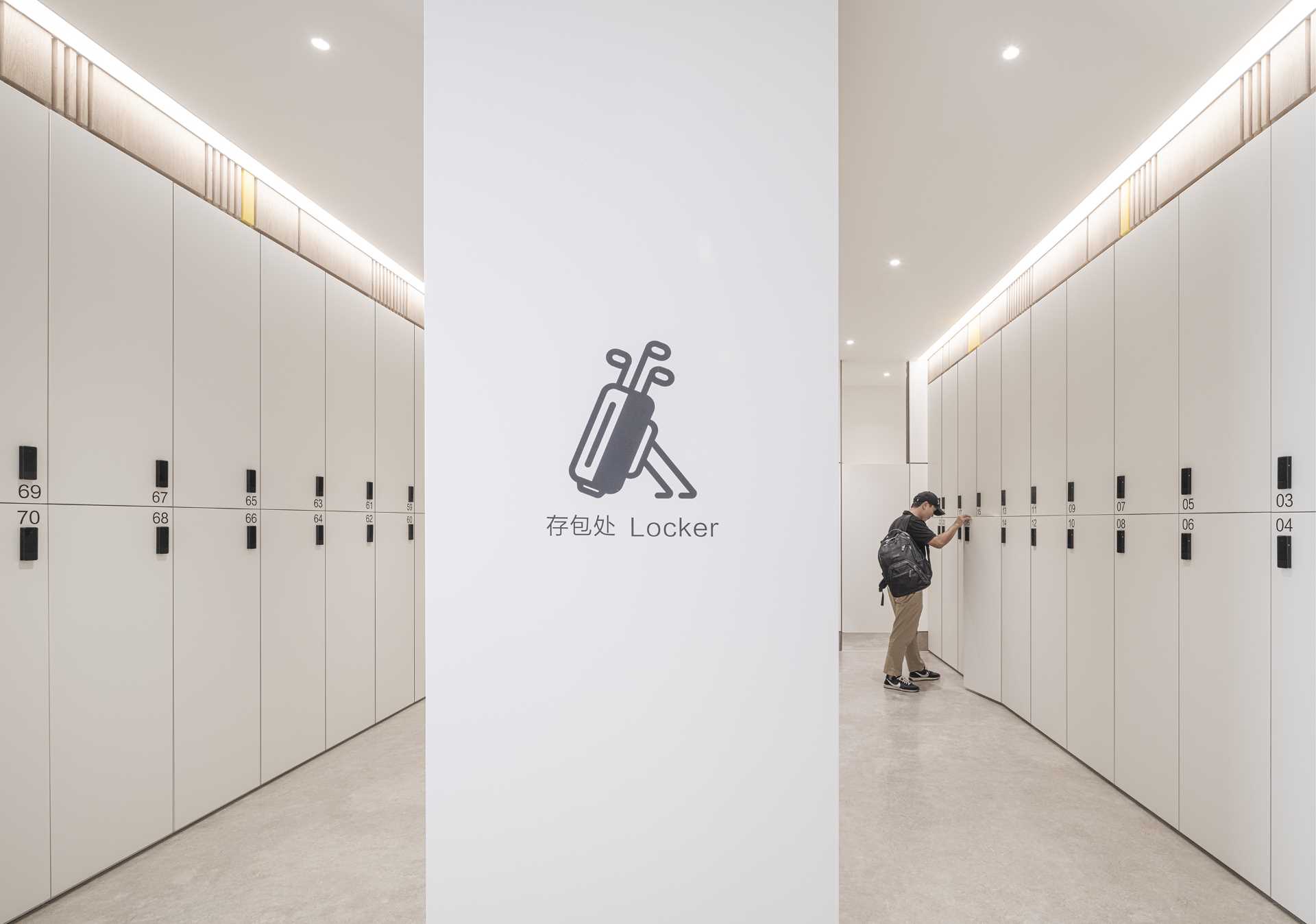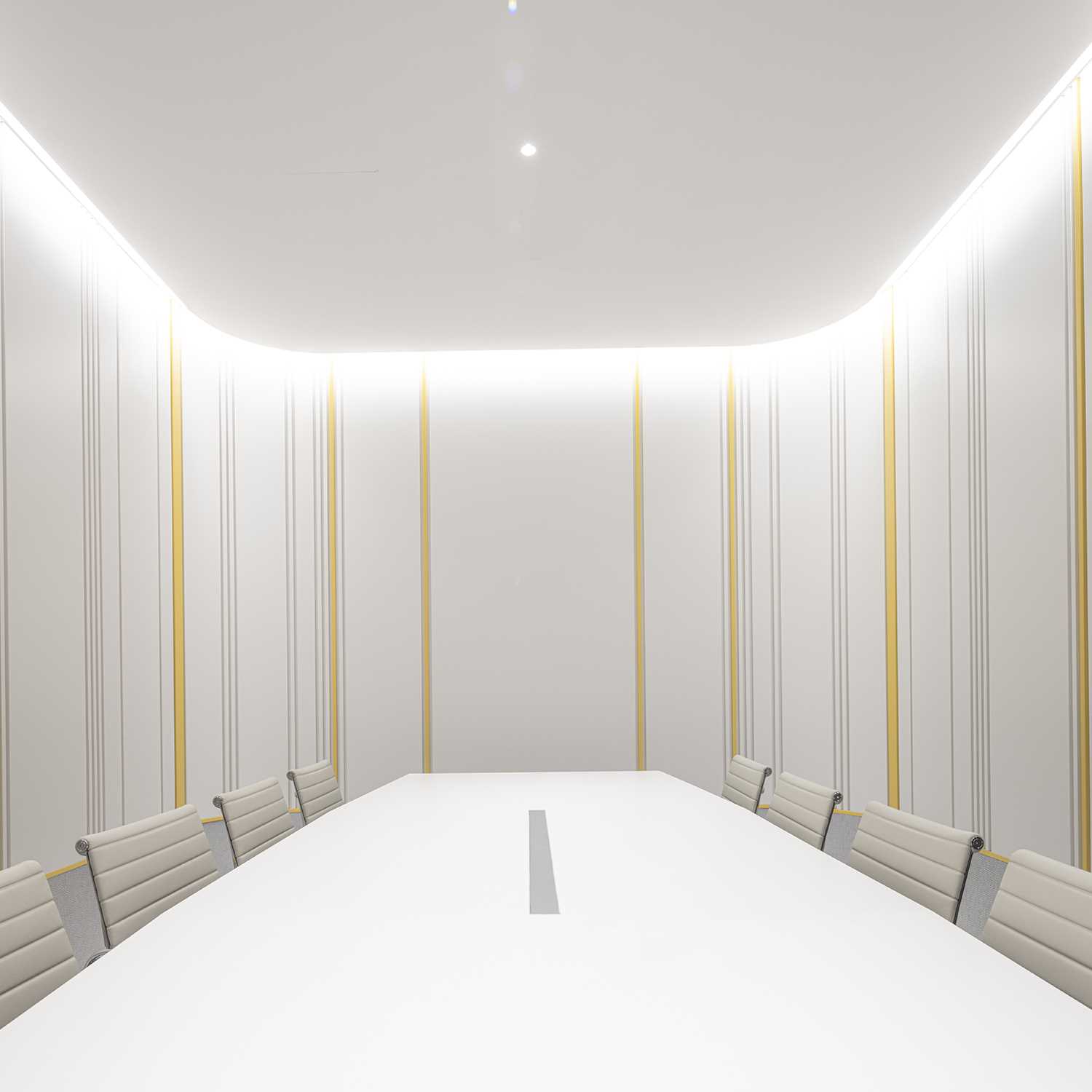 A large section of the interior is dedicated to the practice area with large screens, comfortable chairs, and some private practice rooms.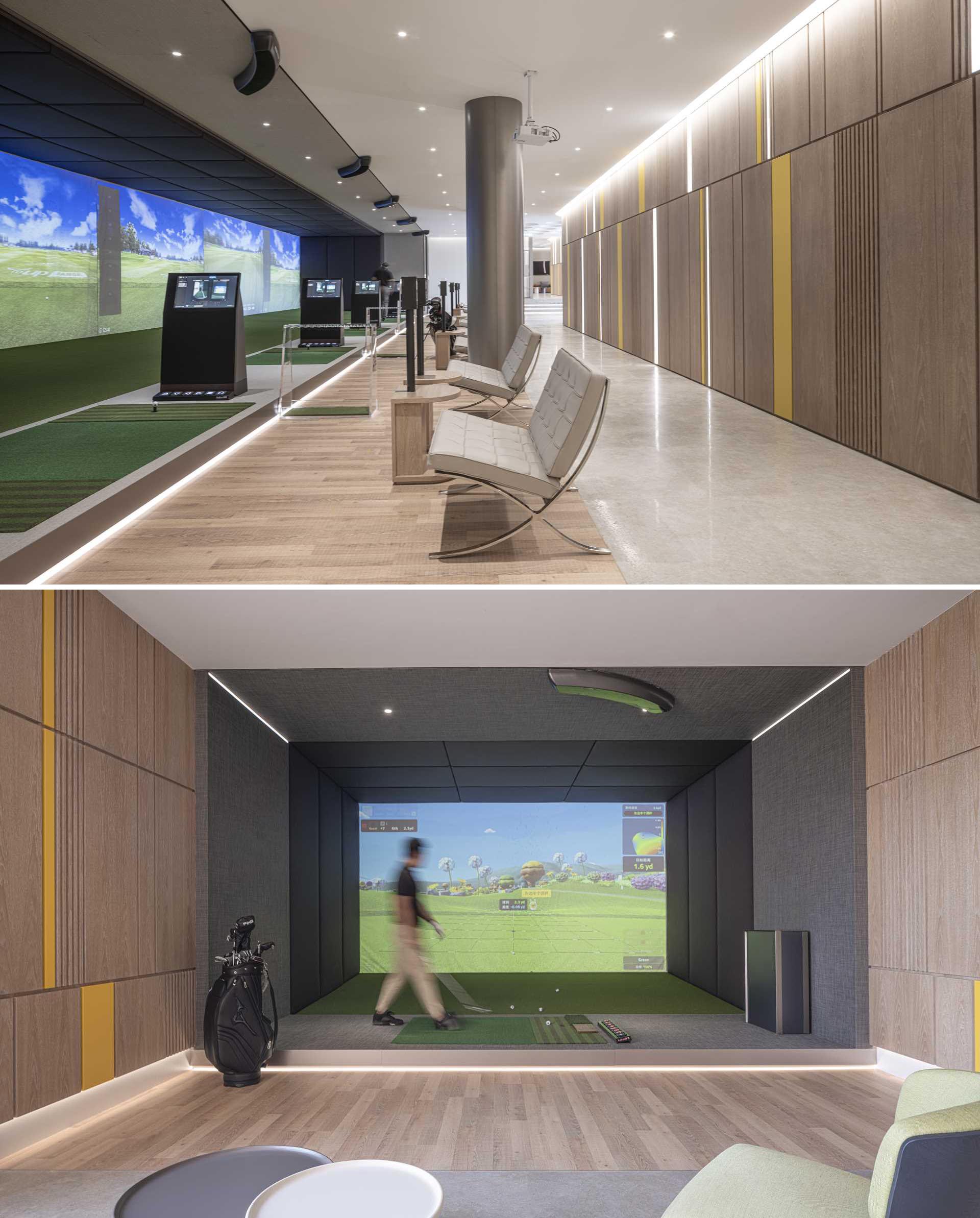 Design by: RAMOPRIMO | Design team: Marcella Campa, Stefano Avesani, Zhao Xiny, Giacomo Squaquara, Du Huayu, WangWenWen, ZhangNan
Source: Contemporist