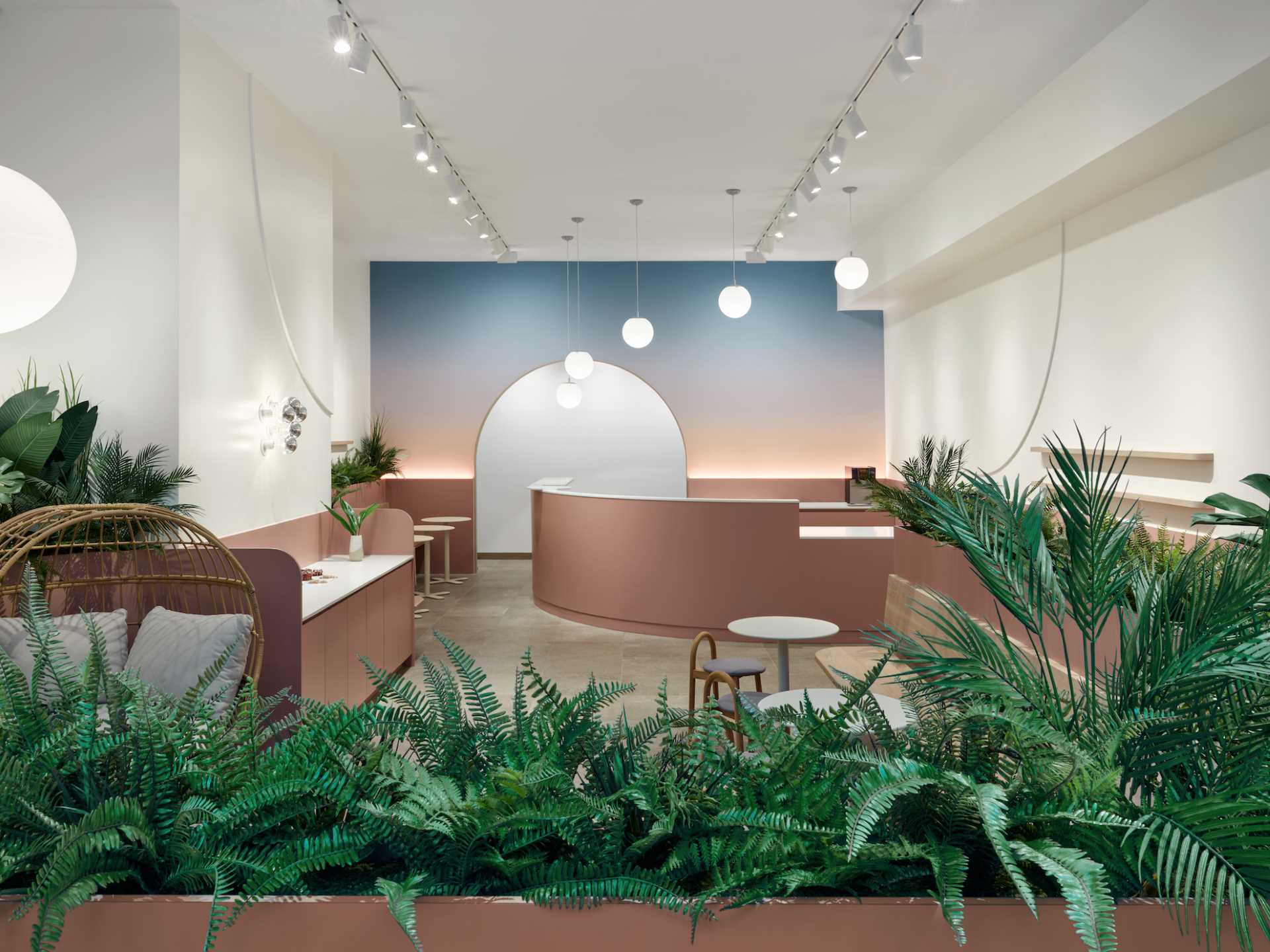 Alda Ly Architecture (ALA) has designed the Brooklyn flagship location of Lazy Sundaes, a beverage cafe serving Korean bingsoo sundaes (shaved ice) and bubble tea.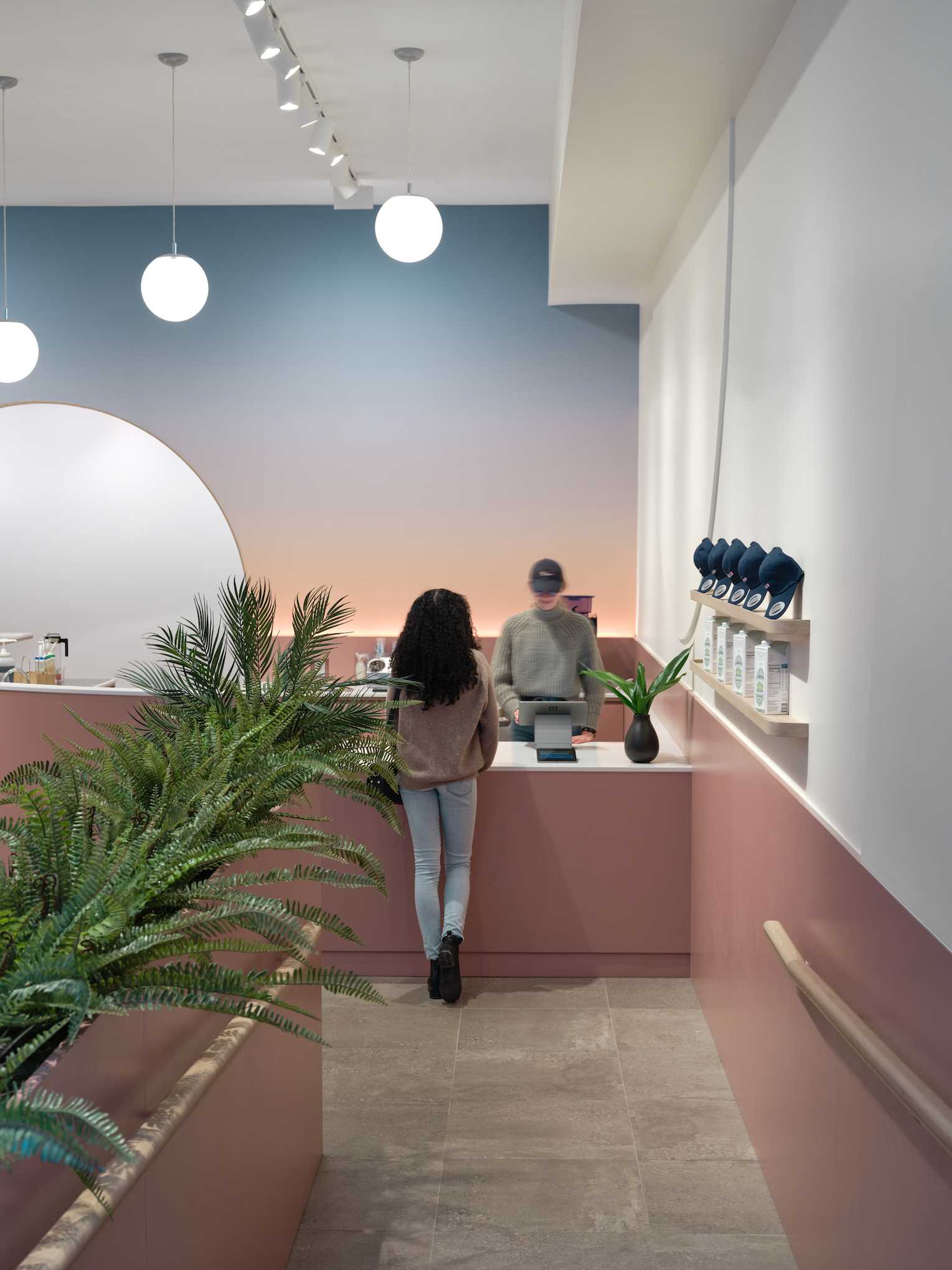 "The design concept explores the idea of a 'Lazy Sunset'—that feeling you get when you find the
perfect sunny spot on a Brooklyn fire escape or golden hour in a park with friends on a sleepy
summer afternoon," says ALA founder and principal Alda Ly. "We wanted to design a slow and calming atmosphere for people to settle in and enjoy their time spent in the cafe."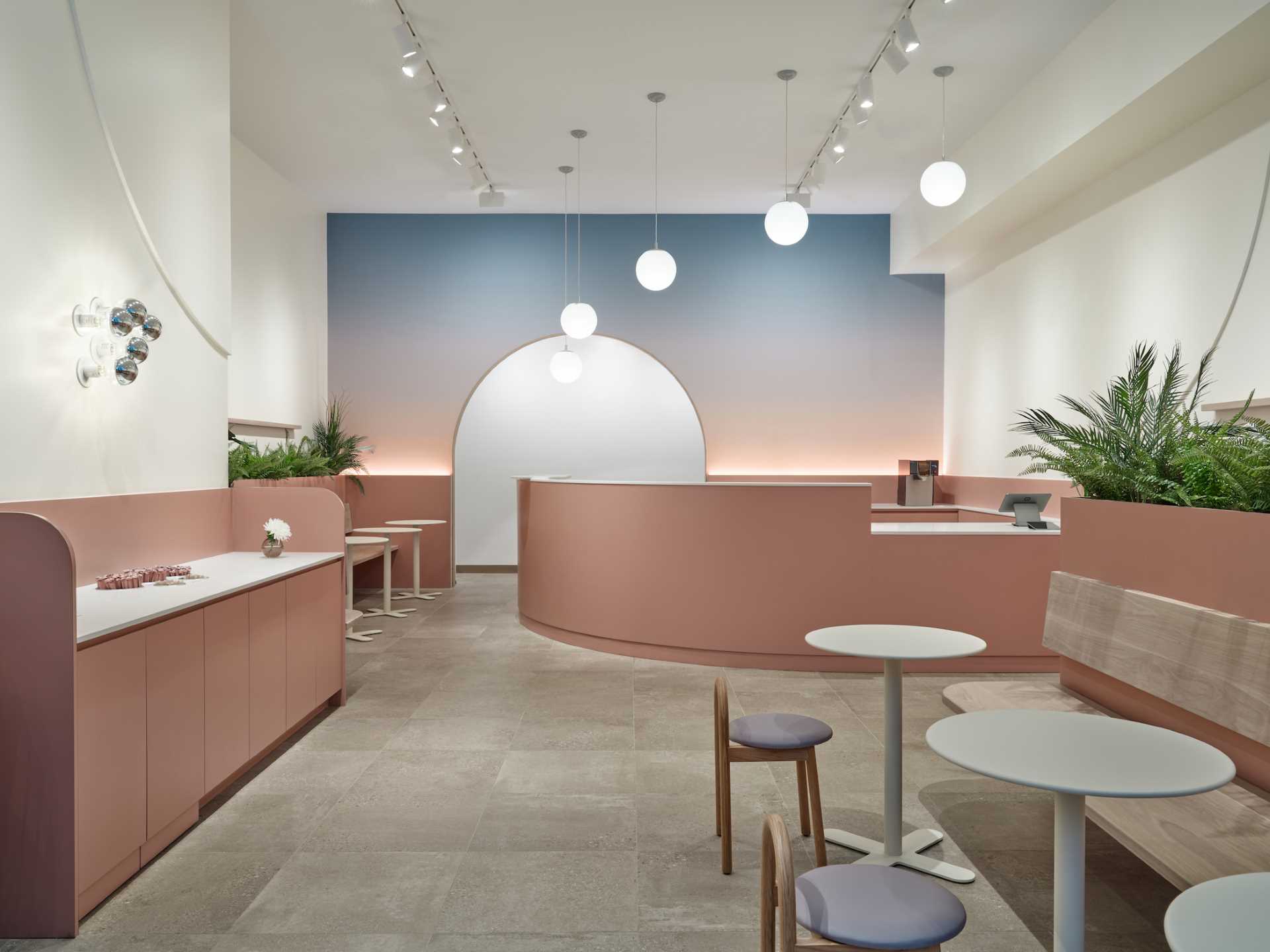 To create a relaxed atmosphere, the designers included a feature wall at the back of the interior, depicting the sunset. The designers installed a Calico wallpaper that transitions from lavender to warm pink and sets the tone for the entire customer experience.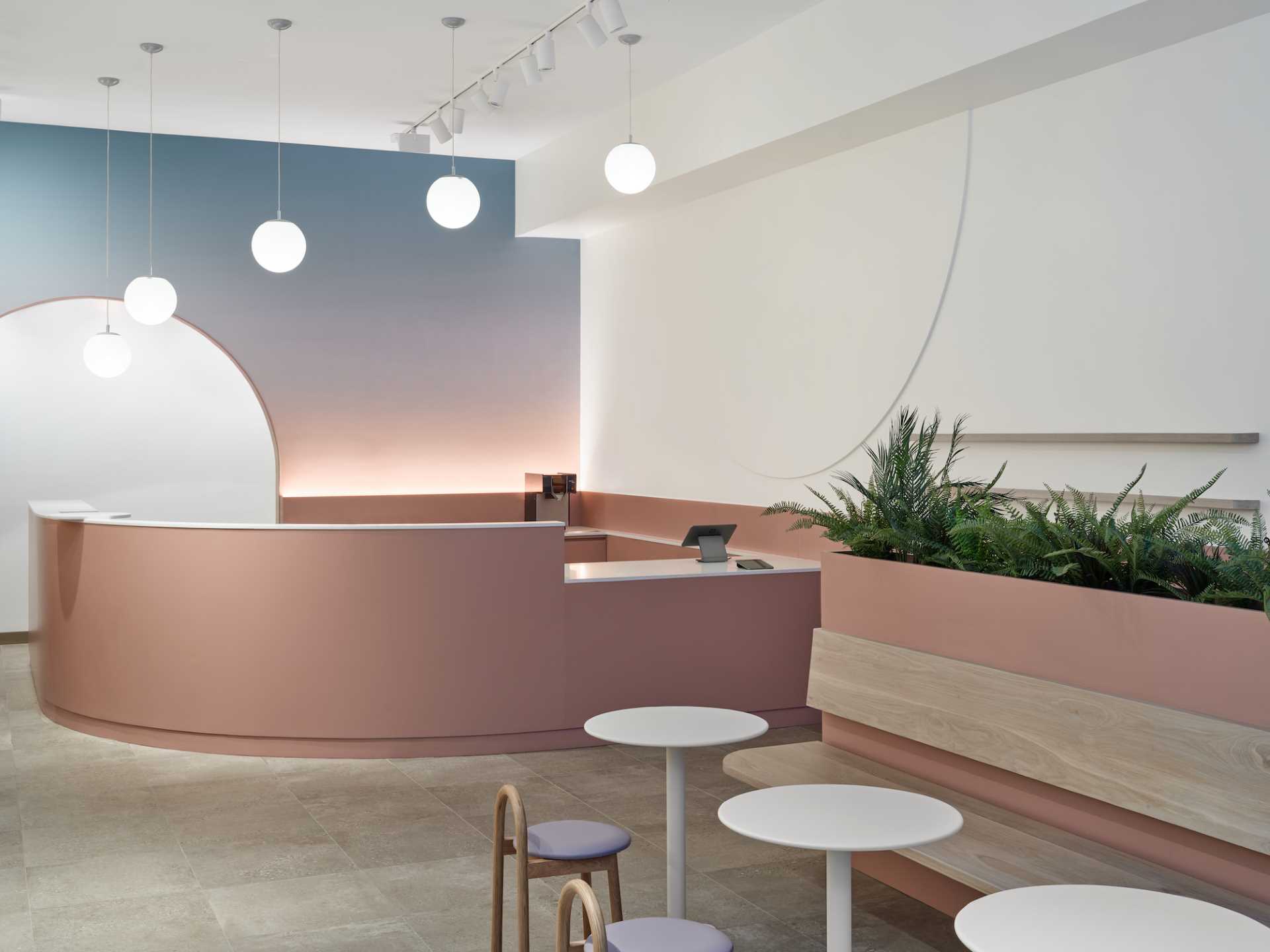 Subtle hidden lighting adds a soft indirect light to the space.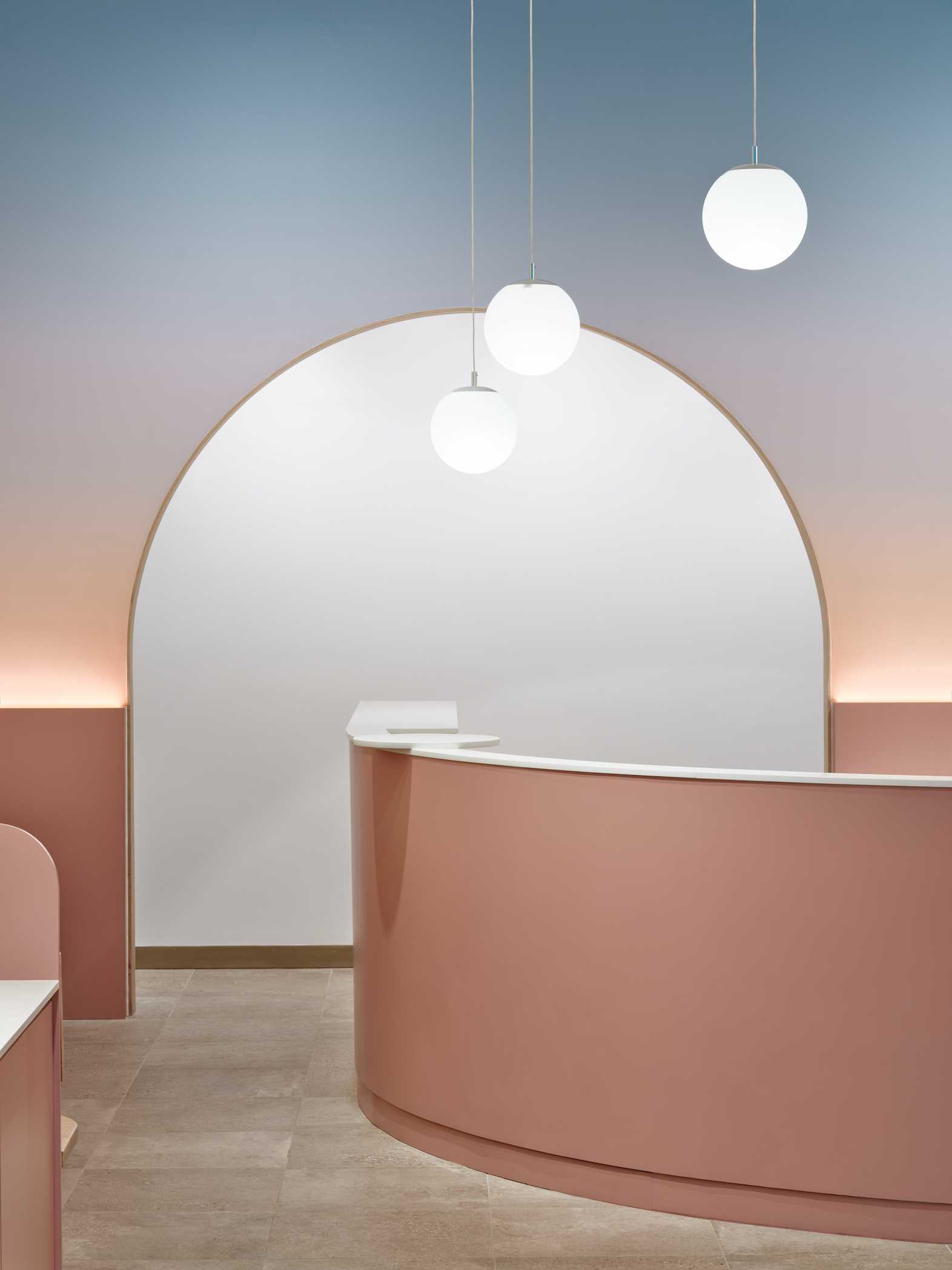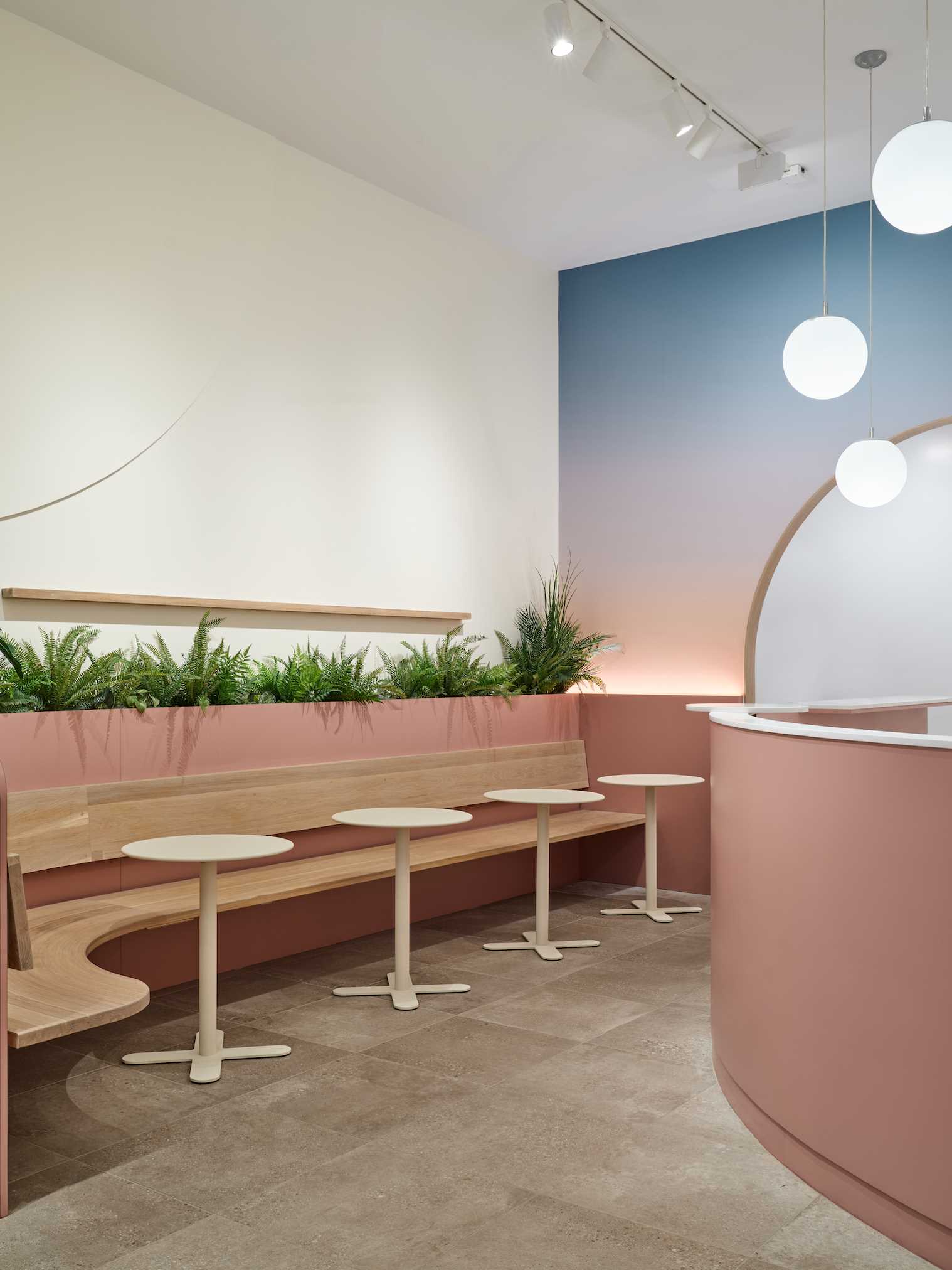 Throughout the cafe, surfaces are covered in blush color laminate, which echoes the Lazy Sundaes brand color and further immerses the cafe in a rosy hue.
A secondary seating area at the front of the cafe is sunken about 1 foot below the sidewalk level. It includes lush tropical faux plants that carry through the entire space and engulf customers in the feeling of being outside.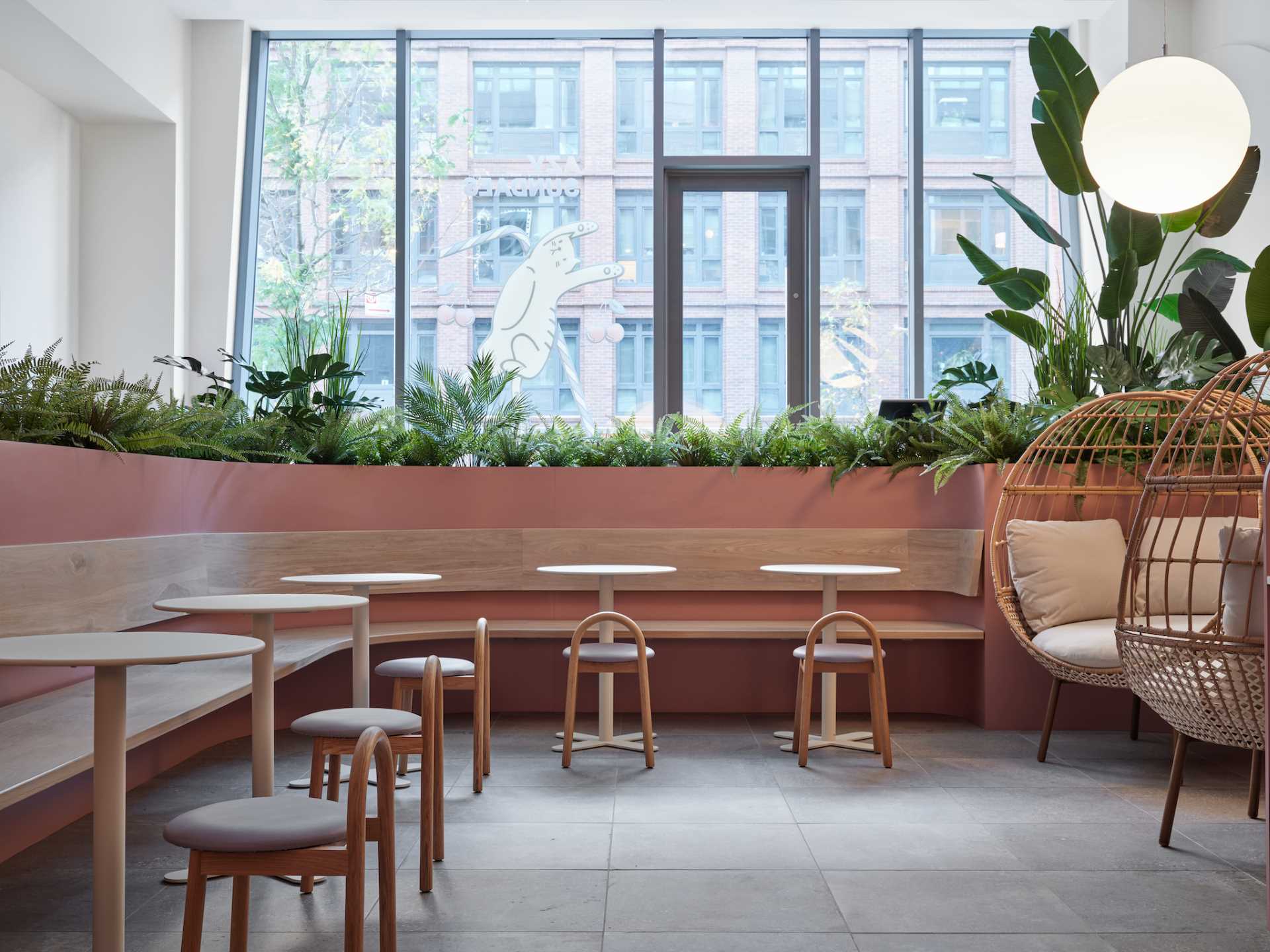 The overall space is carved out of a series of soft curves, from the custom serpentine benches at the front of the space to the counter and arches in the back service area, subtly referencing the rounded shape of boba clusters and influenced by the experience of a lazy river.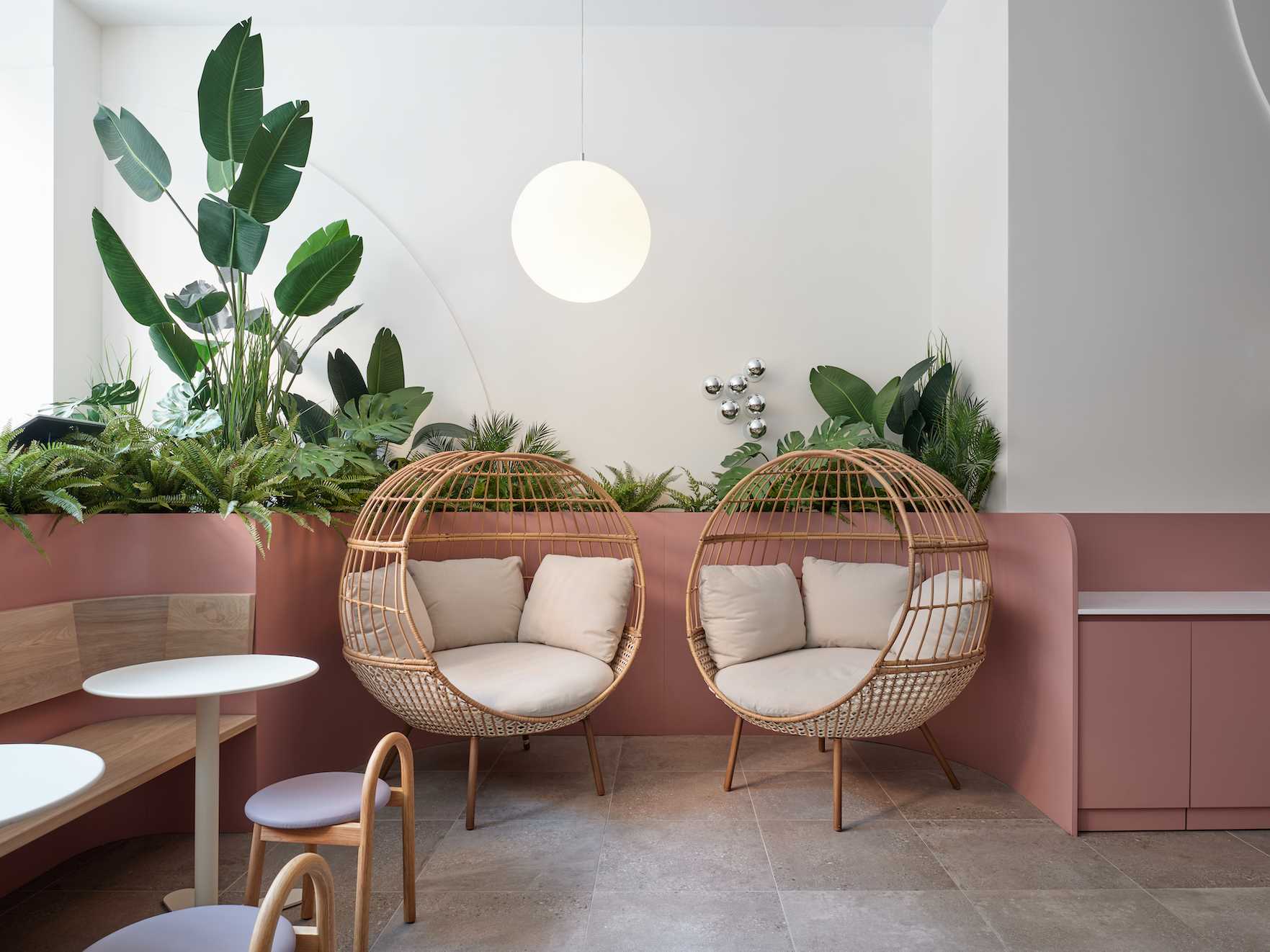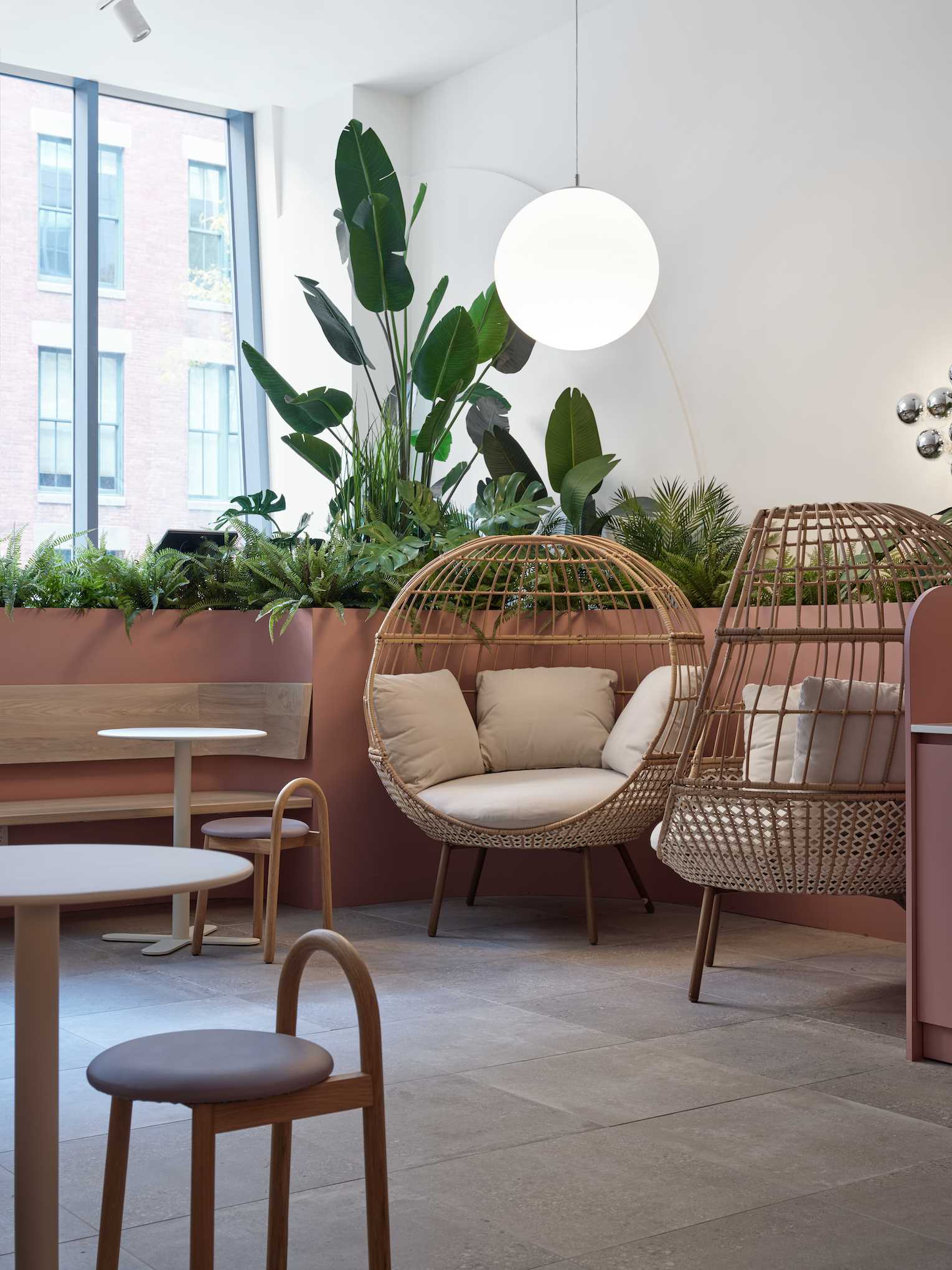 Here's the floor plan showing the cafe's layout and various seating areas.

Photography by Reid Rolls | Drawings courtesty of ALA | Project Team: Alda Ly, Principal; Marissa Feddema, Director; Tania Chau, Director; Michaela Delasanta, Designer | General Contractor: Aerial Design & Build | MEP Engineer: EP Engineering | Lighting Designer: Sighte Studio | AV/IT Consultant: Sound Solutions | Greenery: Thrive Plants
Source: Contemporist