In China, Hangzhou-based design studio say architects has designed the interiors of accessories store Lika Lab as a soft and translucent boutique, in which material and structure are hidden from the eye of the visitor.
The Chinese design firm was initially tasked to use red and blue for the interiors of the bags and jewellery boutique. "This choice of bright color would have easily overshadowed the products," explains the studio to IGNANT, therefore, "we proposed the concept of 'de-materialize', which weakens these two colors and uses instead frosted resin and mirrored stainless steel as the main materials of the space." Tempering the brightness of the colors and blurring the outline of the steel frames, the firm designed 12 pieces of bespoke furniture with a translucent skin in resin. These include various product displays, four cuboid stools with red spheres at their center, a coffee table, and room dividers. Lacking elasticity, the resin panels making up each piece were cast individually and joined together to form the different furniture through translucent rubber pads.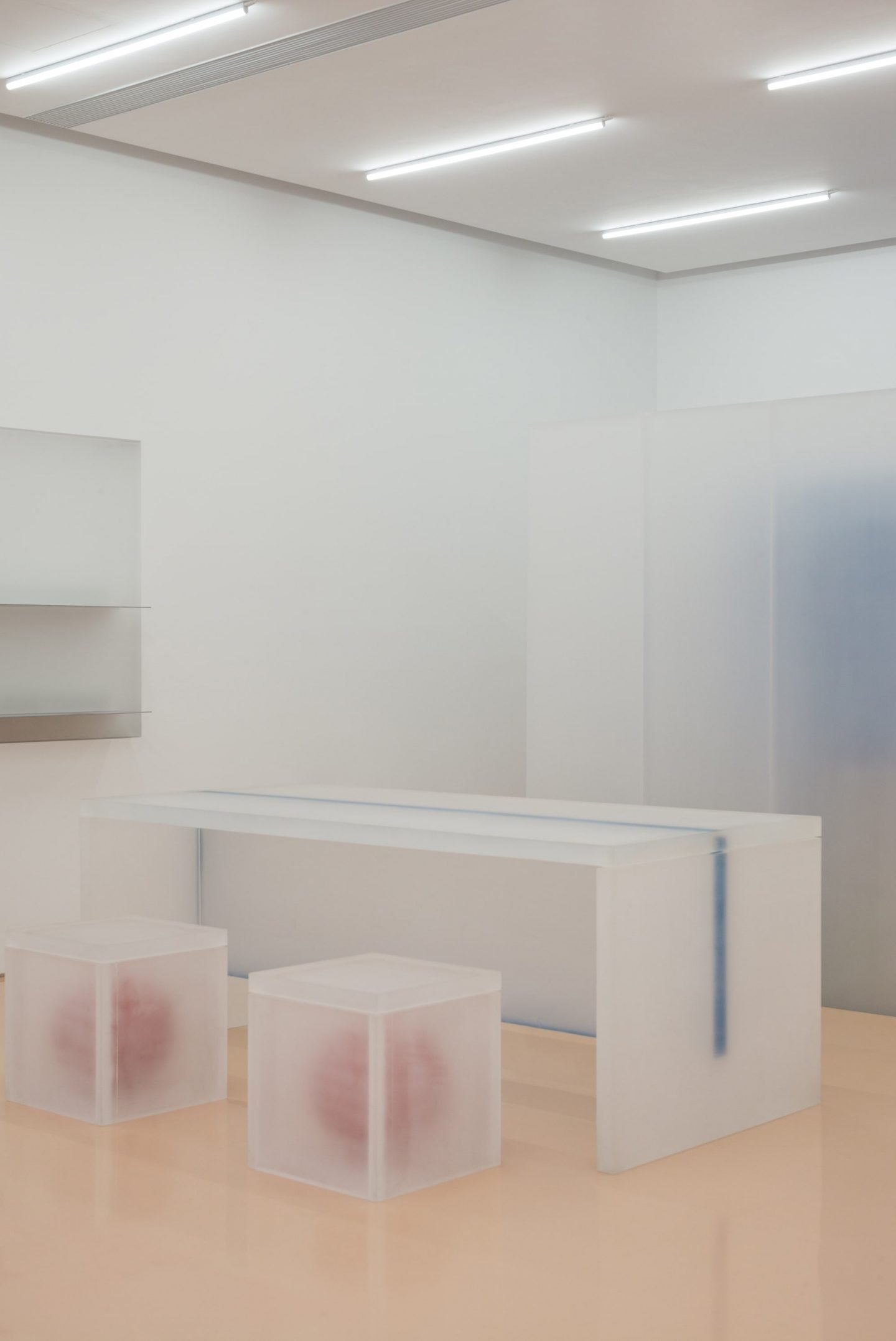 Enveloping not only furniture but also the store's two windows, the frosted resin diffuses light—creating a space that feels soft and balanced to the eye, while serving as a tranquil shelter from the busy streets outside. To complement the hazy ambience, say architects added glossy white walls, fluorescent LED tube lights, a white corner sofa, and peach-colored resin flooring to the overall design. "Space and products, representation and abstract, reality and memory, nature and isolation, all kinds of seemingly competing but balanced relationships are interwoven in Lika Lab—this is a new experience we hope to bring to consumers," adds the firm.
Source: Ignant