November 24, 2022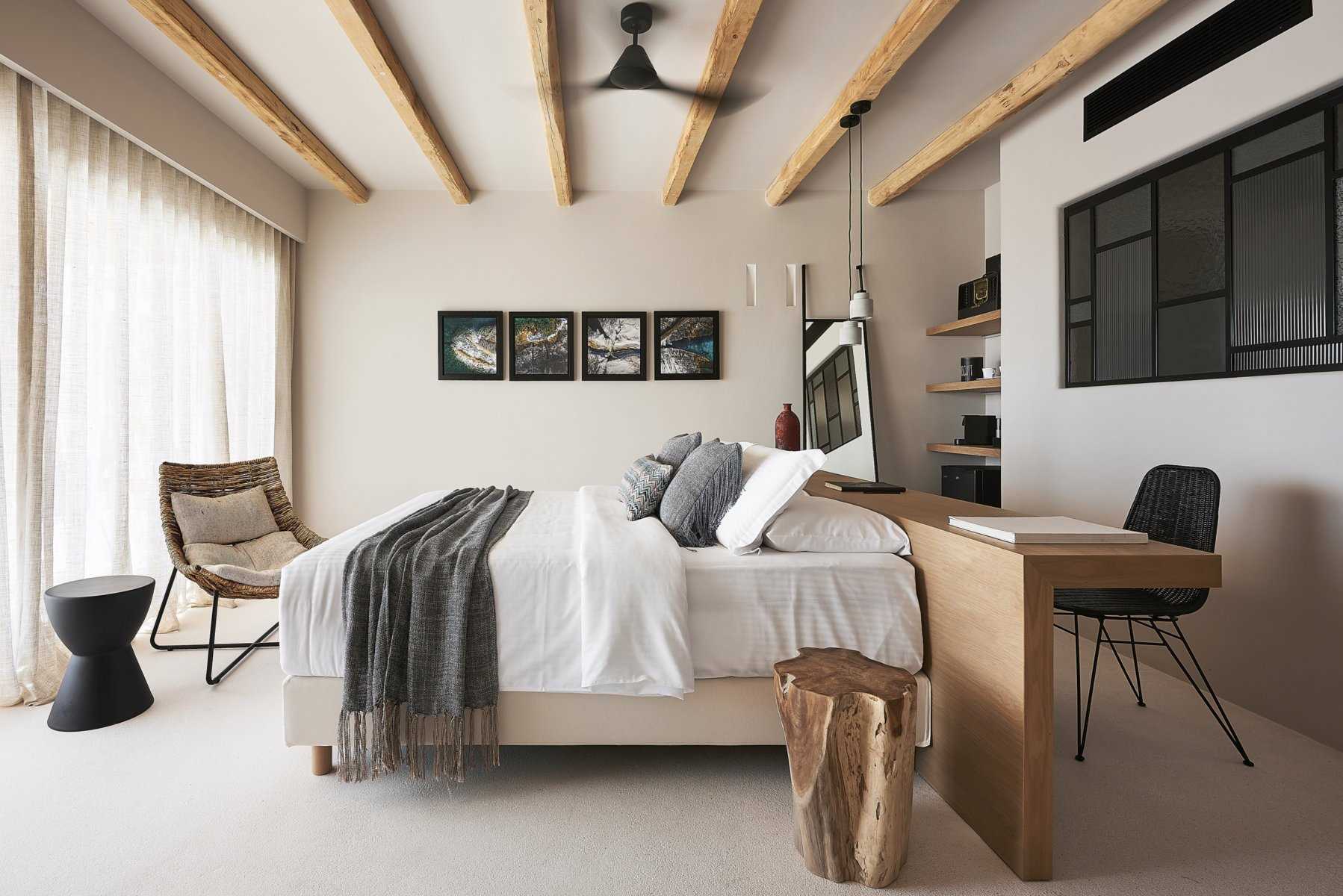 Nikos Adrianopoulos Architecture & Lighting has designed the Cave Suites Milos, that's located in Plaka, Greece.
The rooms have a bed that's centrally located within the room, with a sofa built-in along the wall.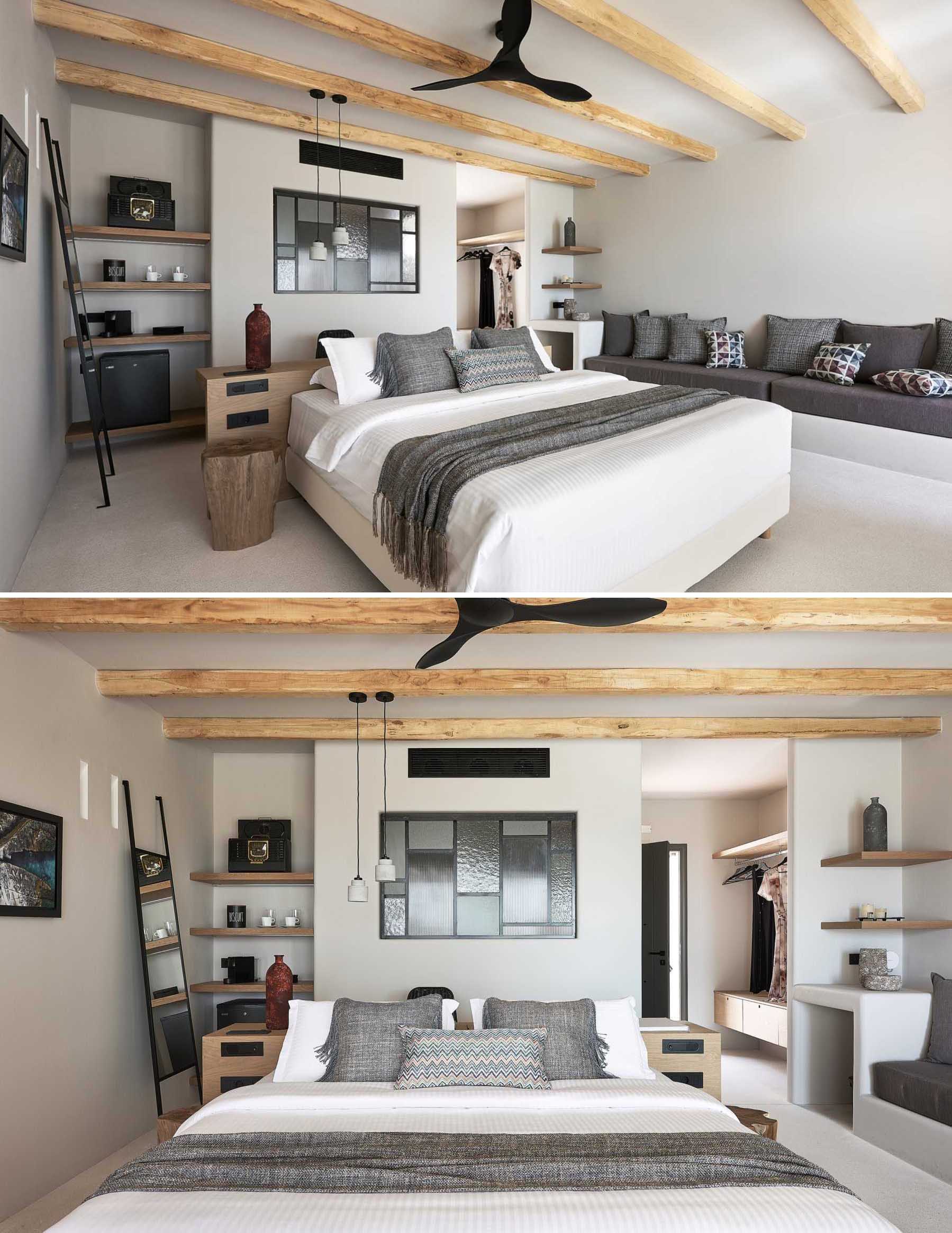 The bed's wood headboard extends at the top to become a desk, creating a separate space for getting work done.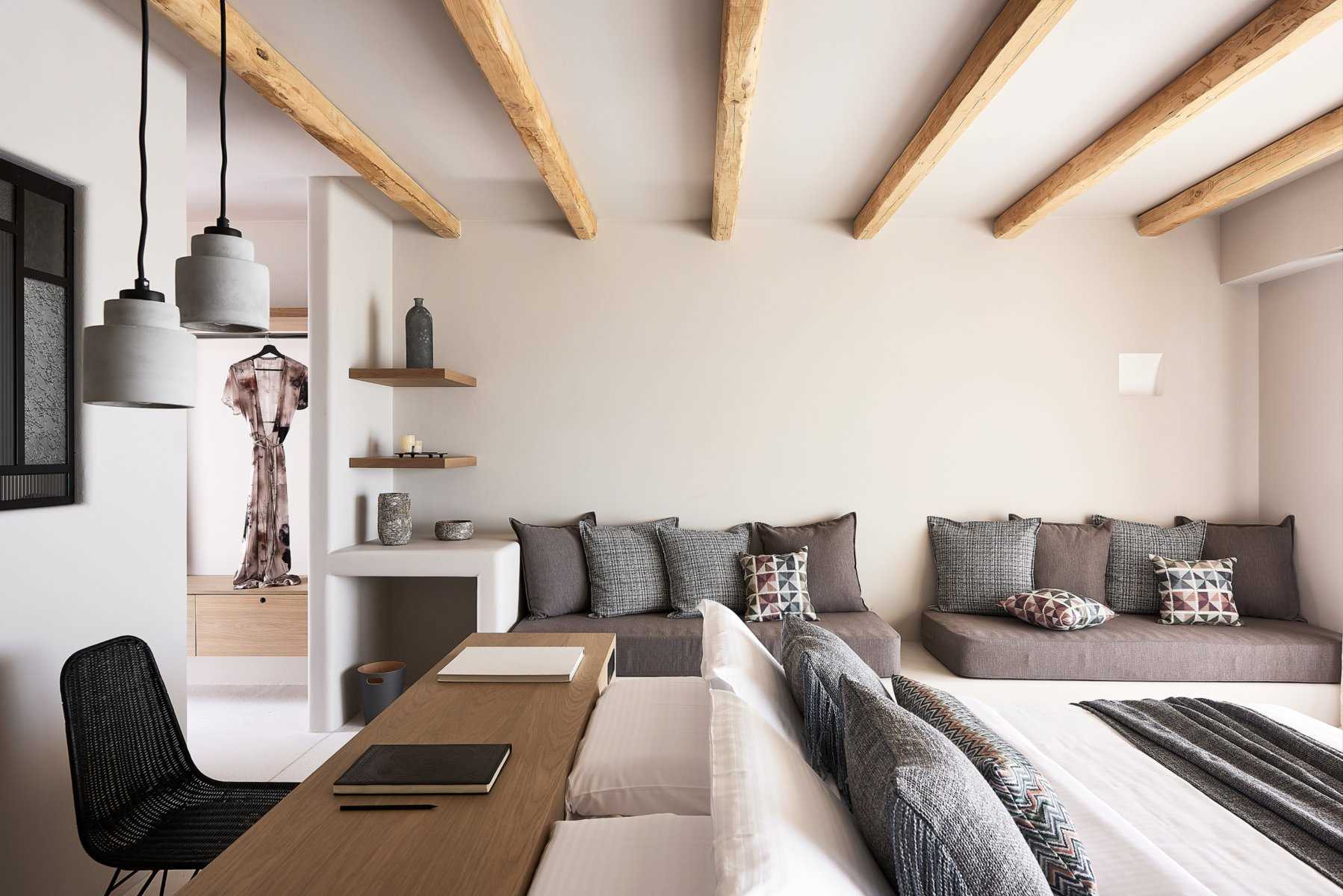 Behind the desk, is the bathroom. An interior window, with mirrors included as part of the window frame, allows natural light to flow throughout the space, while the wood vanity complements the bed headboard and desk.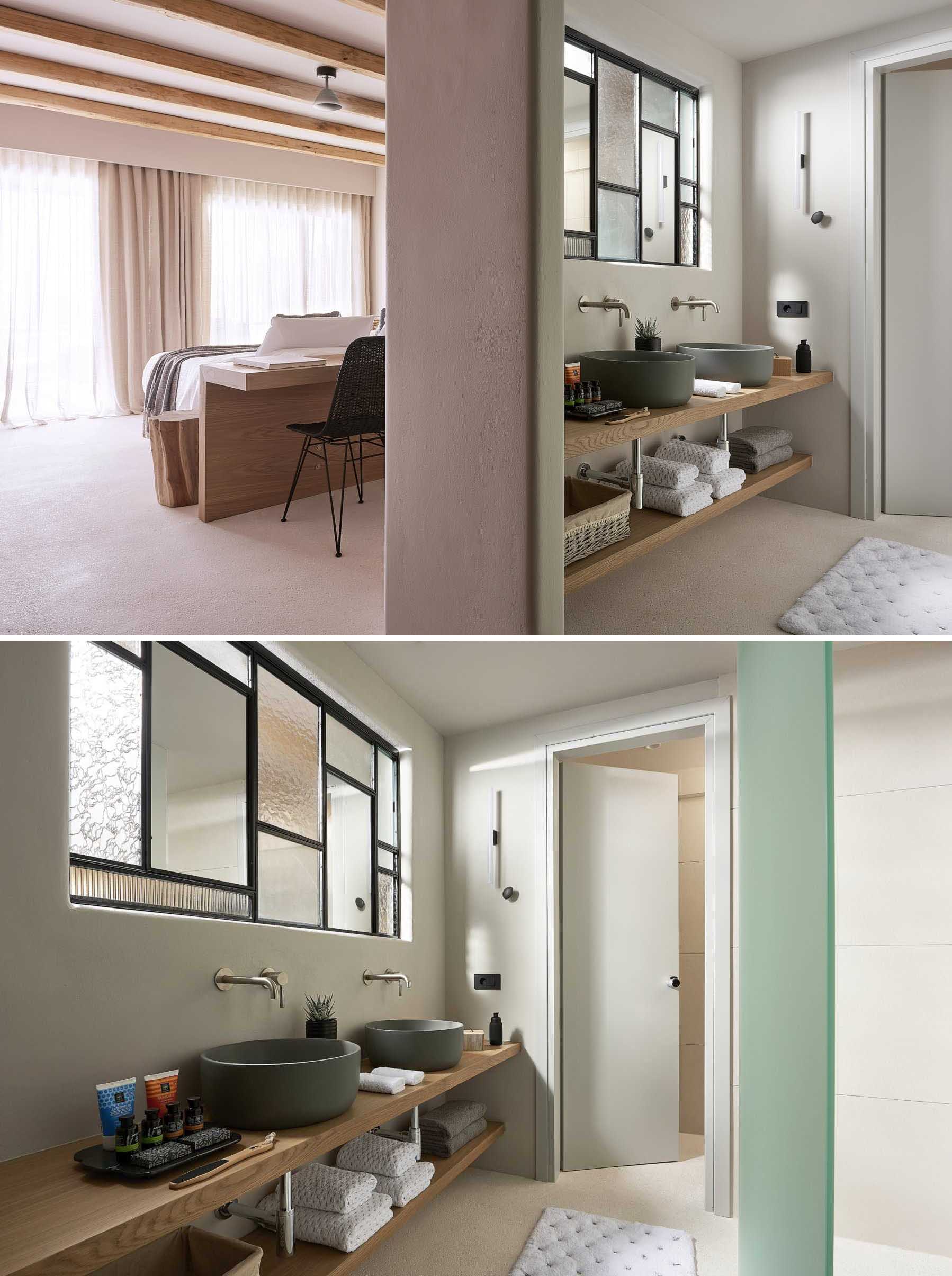 Designed to blur the lines between indoor and outdoor living, each villa includes a terrace framed by a rectangular pool. There's also a sunken seating area with a built-in lounge.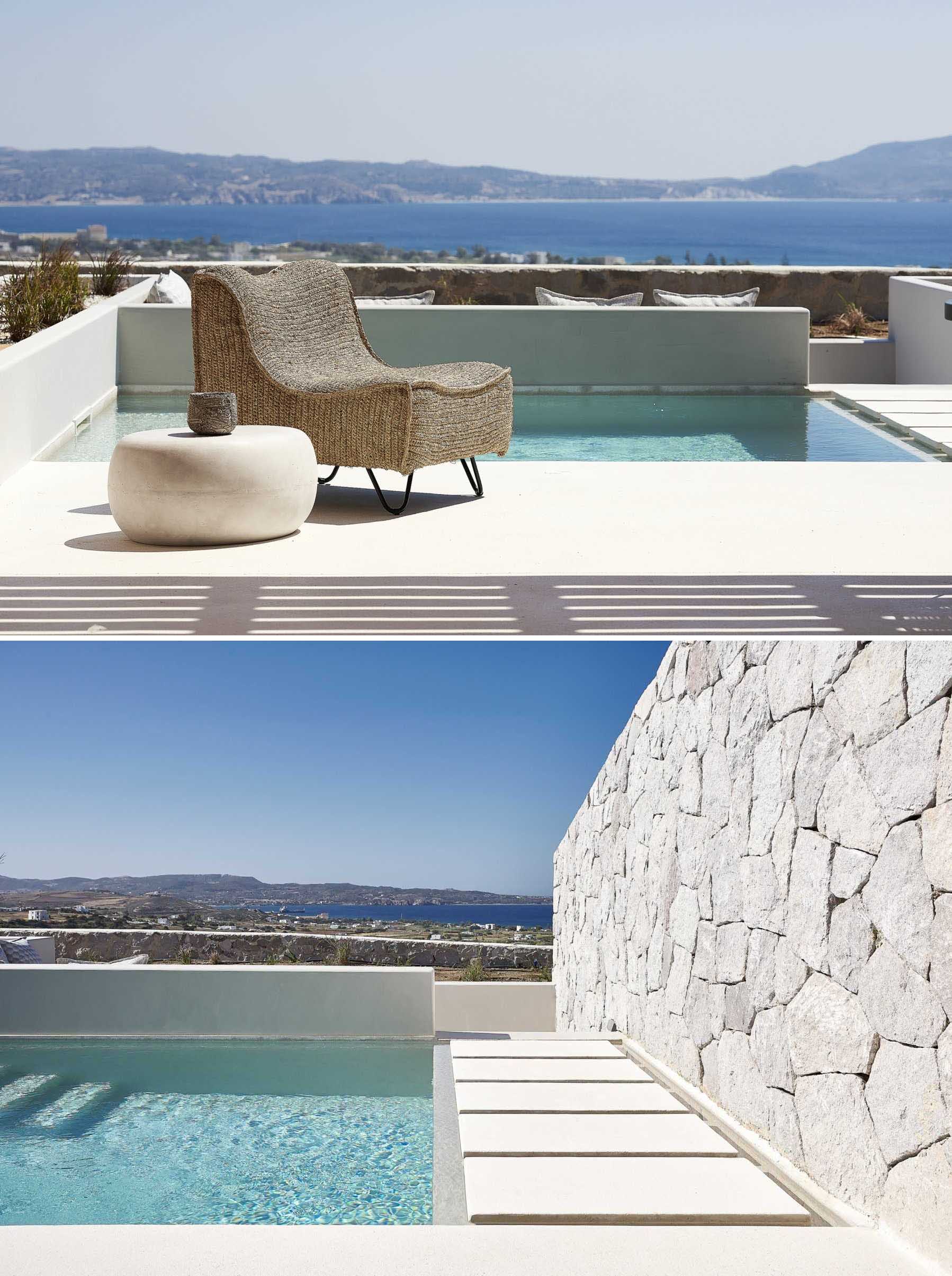 Cool gray stone walls are featured throughout the property and were exclusively made using local raw materials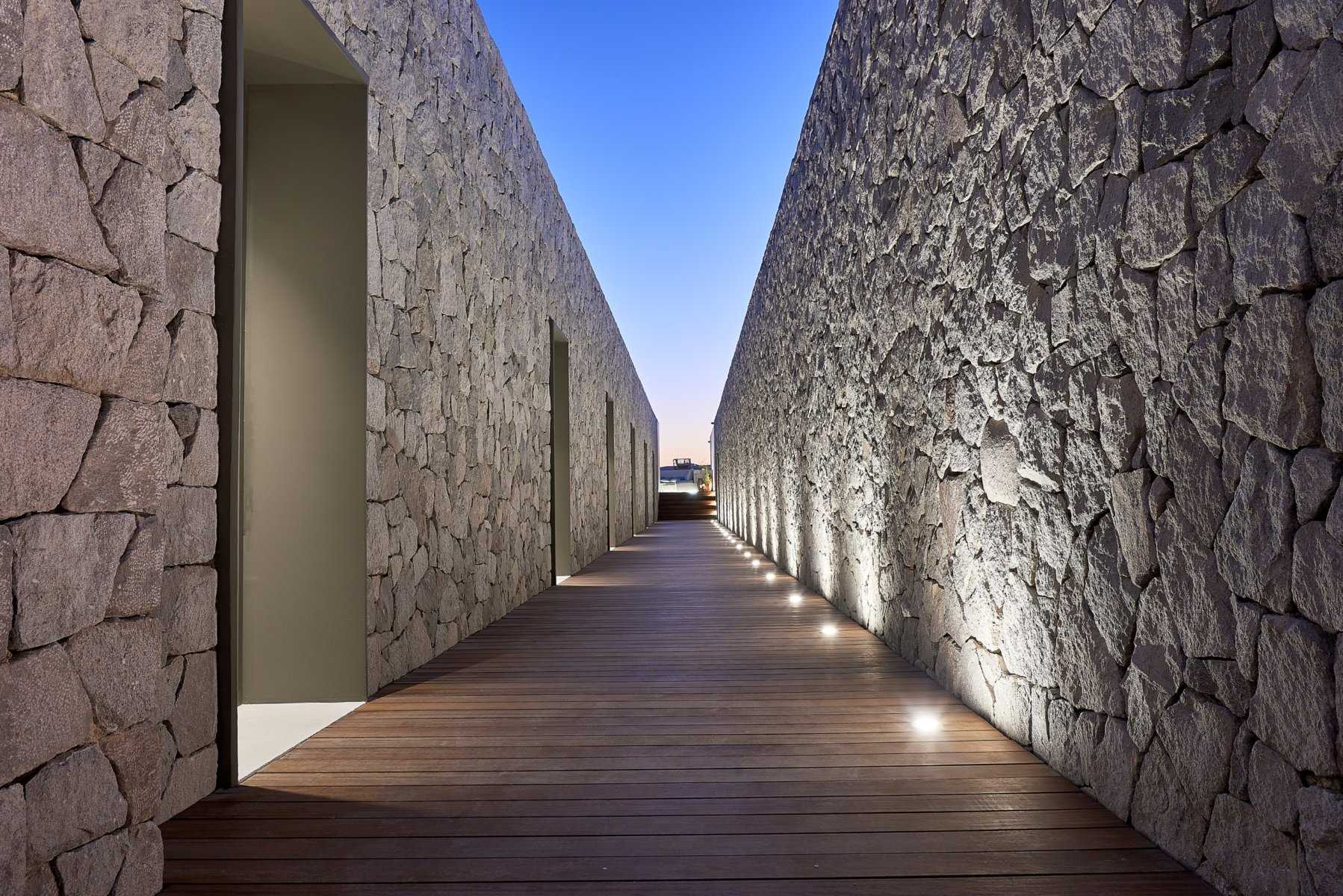 Photography provided by Nikos Adrianopoulos Architecture & Lighting
Source: Contemporist