Norwegian interior studio Paulsen & Nilsen has completed the interiors of 'Villa Oslo', a minimalist concrete four-storey home overlooking the Oslo fjord. With a combination of natural materials and a muted color palette, the villa was designed to be a relaxed and intimate environment with a fluid connection to the outdoors.
Being exposed to cool climatic conditions, Paulsen & Nilsen wanted a welcoming and warm feeling for the villa's residents. The firm introduced an open plan layout which connects to the outside through full-length glass openings and a restrained palette of materials inspired by nature, that would gently contrast the harder concrete architecture by Dark Arkitekter. To create a sense of warmth, harmony, and timelessness in the space, the studio opted for materials that would age beautifully with time, such as European oakwood floorboards, battened timber ceilings, patinated steel, and mineral-painted plaster walls.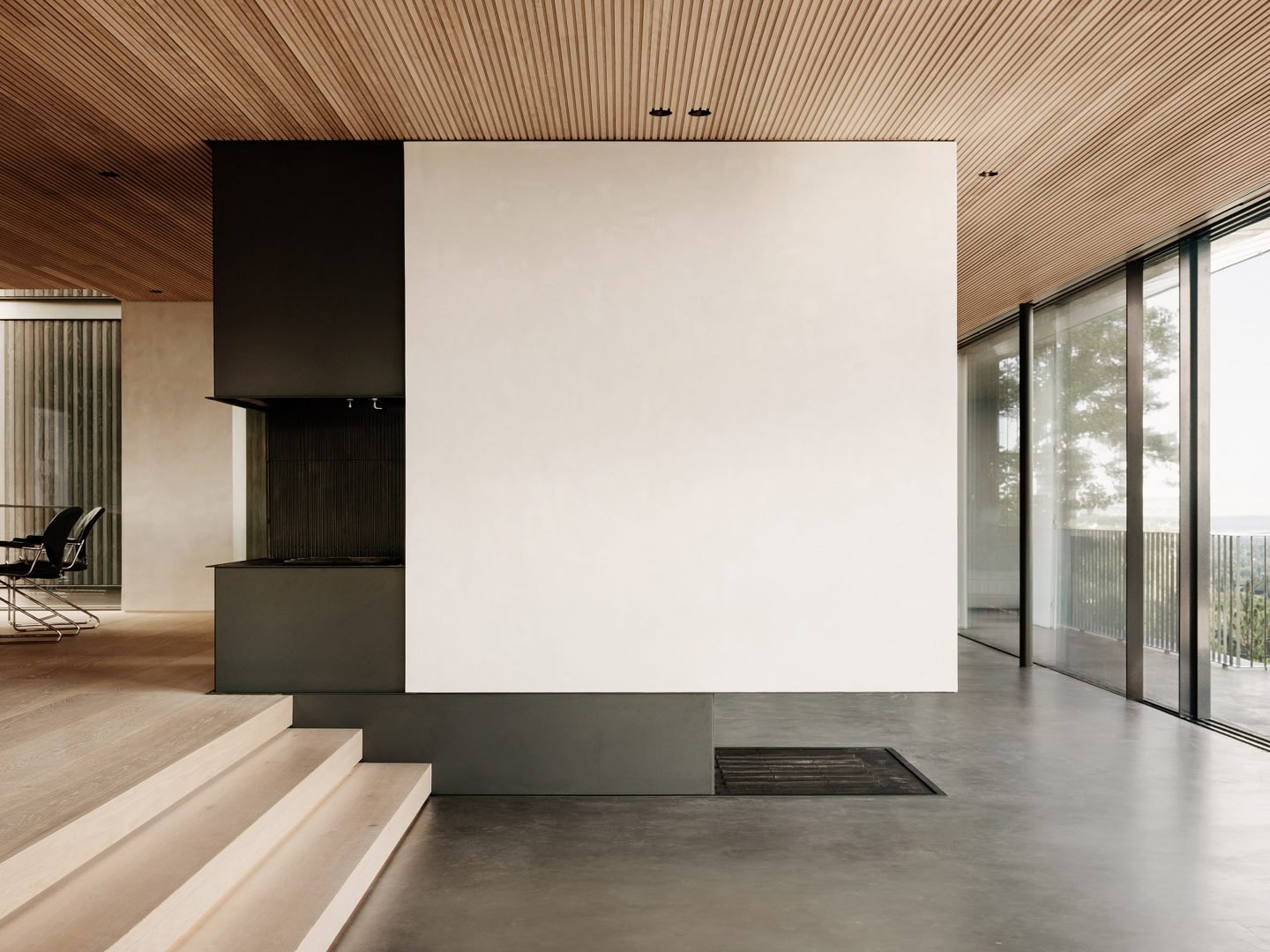 A centerpiece of the villa is The Boffi Code Kitchen by Piero Lissoni, which has its own split-level floor and overlooks the adjacent living room and outdoor dining space. Also standing out is a large shelving system by DePadova Brompton which interrupts the open-plan floor delicately, and a steel staircase rising through the heart of the building, designed by Italian artisan Umberto D'aquino. Bespoke solutions, such as a desk in oak and powder-coated steel shelves in the study, and designer furniture including the N701 Sofa by Ethnicraft and the Iceland Bathtub from Boffi, further complement the intimate atmosphere. The natural landscape surrounding the residence is echoed in the natural textiles dotting the space, such as linen, leather, and hemps sourced from all around the globe, and in a large woven artwork by Australian artist Crossing Threads.
Source: Ignant