April 23, 2022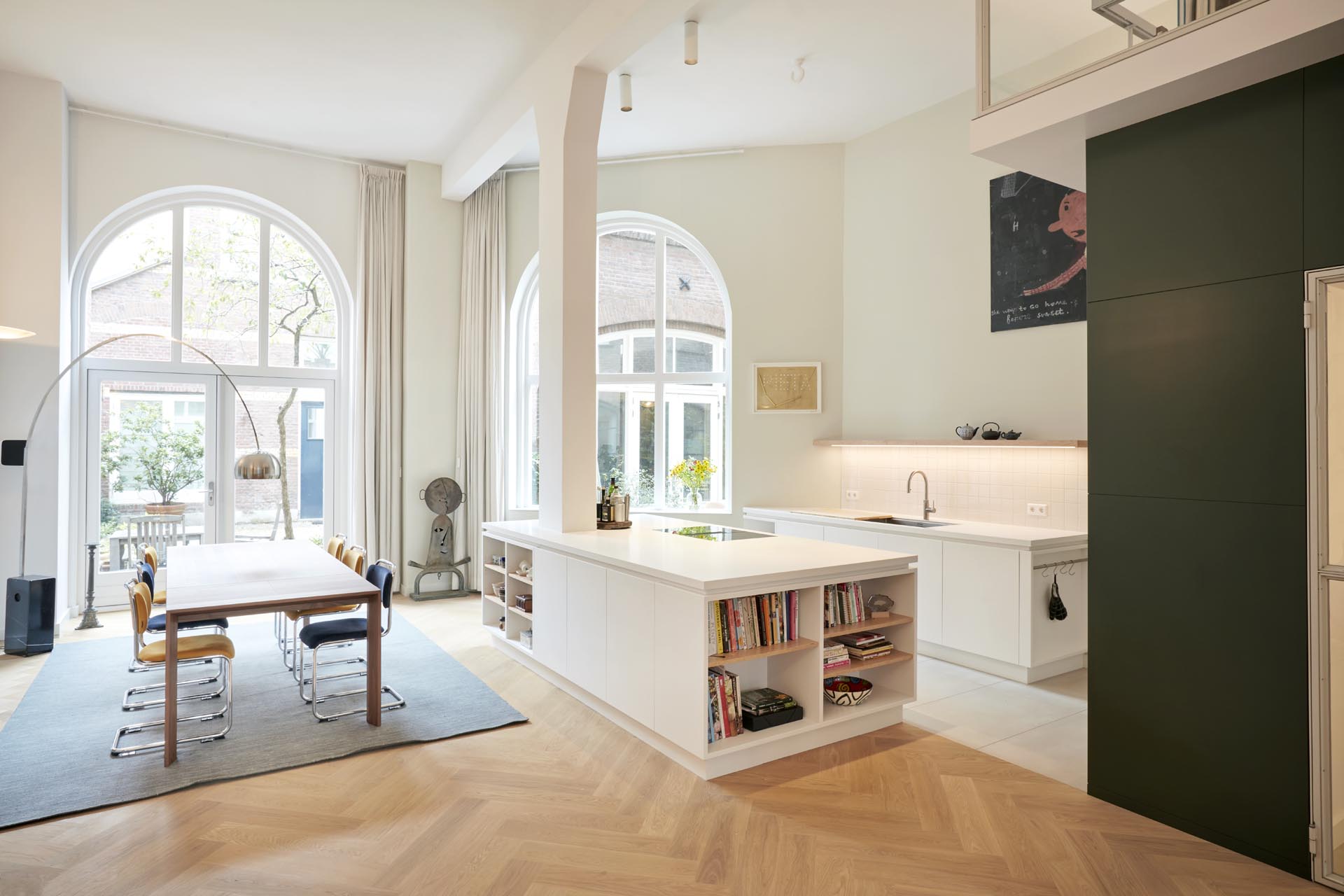 Jan Willem Wijker of Bureauwijker has designed a new kitchen in a loft within a converted former factory in Amsterdam.
The goal of the remodel was to create a home that fosters shared experiences and to convert the living rooms into a single sociable space. To do this, Bureauwijker decided to merge the dining area with the kitchen, creating a more practical and accessible zone.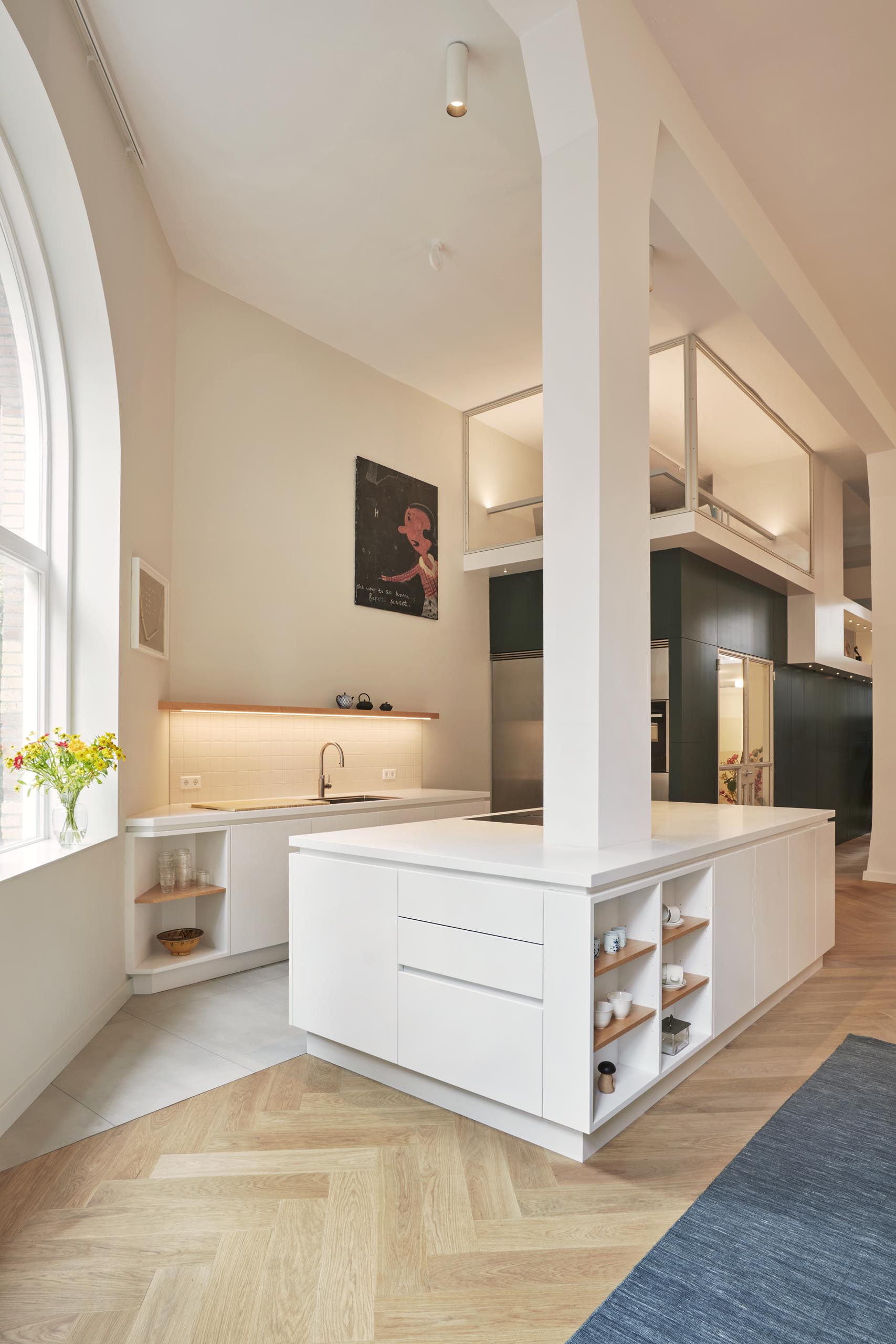 However, this also meant that a tall column was left in the middle of the spacious room. Instead of leaving the column standing alone in the open-plan room, they decided to incorporate it into the kitchen island, which is made of spotless HIMACS Alpine White.
HIMACS was chosen for the countertop material as it enabled the installation of a large surface that wraps around the column, and is also seamless and non-porous surface.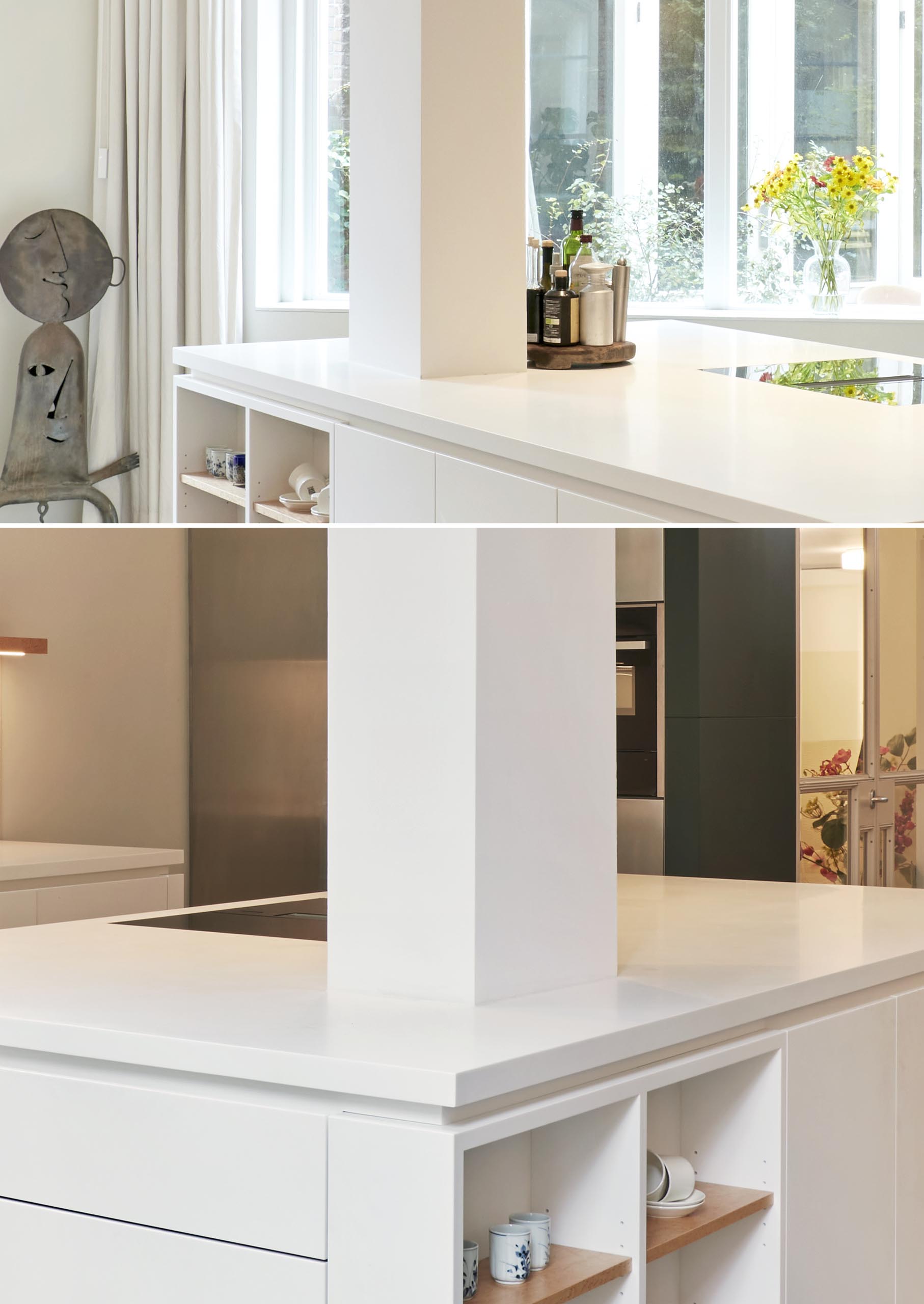 To maximize the island's storage capacity, extra storage space was added, both drawers and open shelving with a wood finish.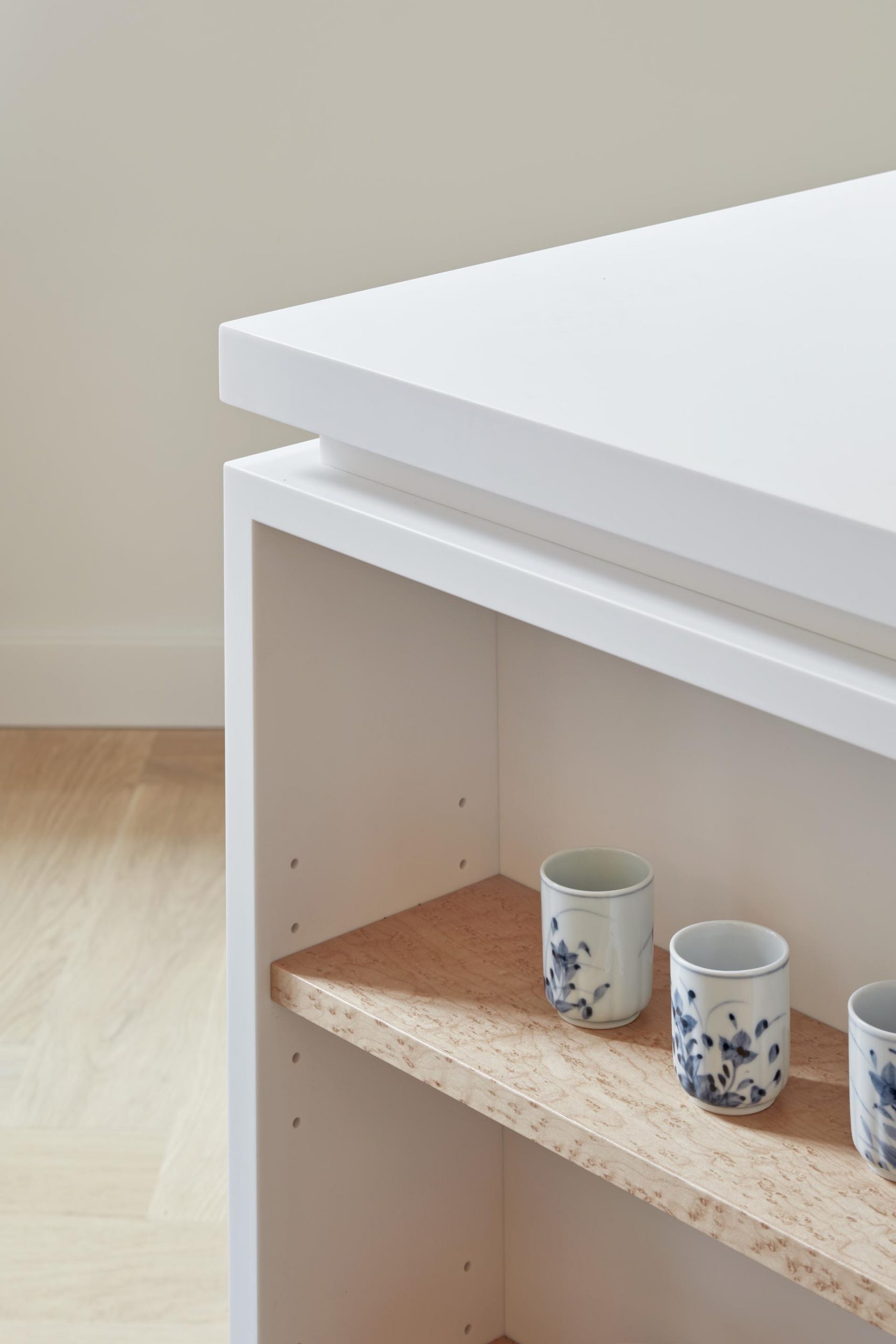 Photography © Ronald Smits | Design: Jan Willem Wijker of Bureauwijker | Fabrication: Houtwerk BV and H.Meijer BV | HIMACS supplier: Baars & Bloemhoff
Source: Contemporist