Just meters aways from Valencia's historic Ciutat Vella neighborhood, 'Avenida del Oeste Apartment' is an elegant apartment designed by local firm Balzar Arquitectos. Filled with warm lighting and natural materials such as marble and wood, it merges past and present in perfect harmony.
"The project recognized the importance of using the preexisting setting as a departure point," explains the firm to IGNANT. Located in a stunning historic building, the 205-square-meter apartment nods to the dwelling's unique aesthetic by preserving its original arched doorways, moldings, and ornamental wall wardrobes—now restored and newly lacquered in milk white—while achieving a contemporary feel through new circular ceiling details and custom furniture solutions. The entry to the apartment opens onto a spacious lobby with a long doomed corridor that leads to a study, a gym, and a shared bathroom, before reaching the great room, which combines living, cooking, and dining areas. "Using a doomed corridor was a means to avoid demolishing the molded corbels, respecting a feature that helps make a great decorative impact on entering and leaving the home," shares the studio.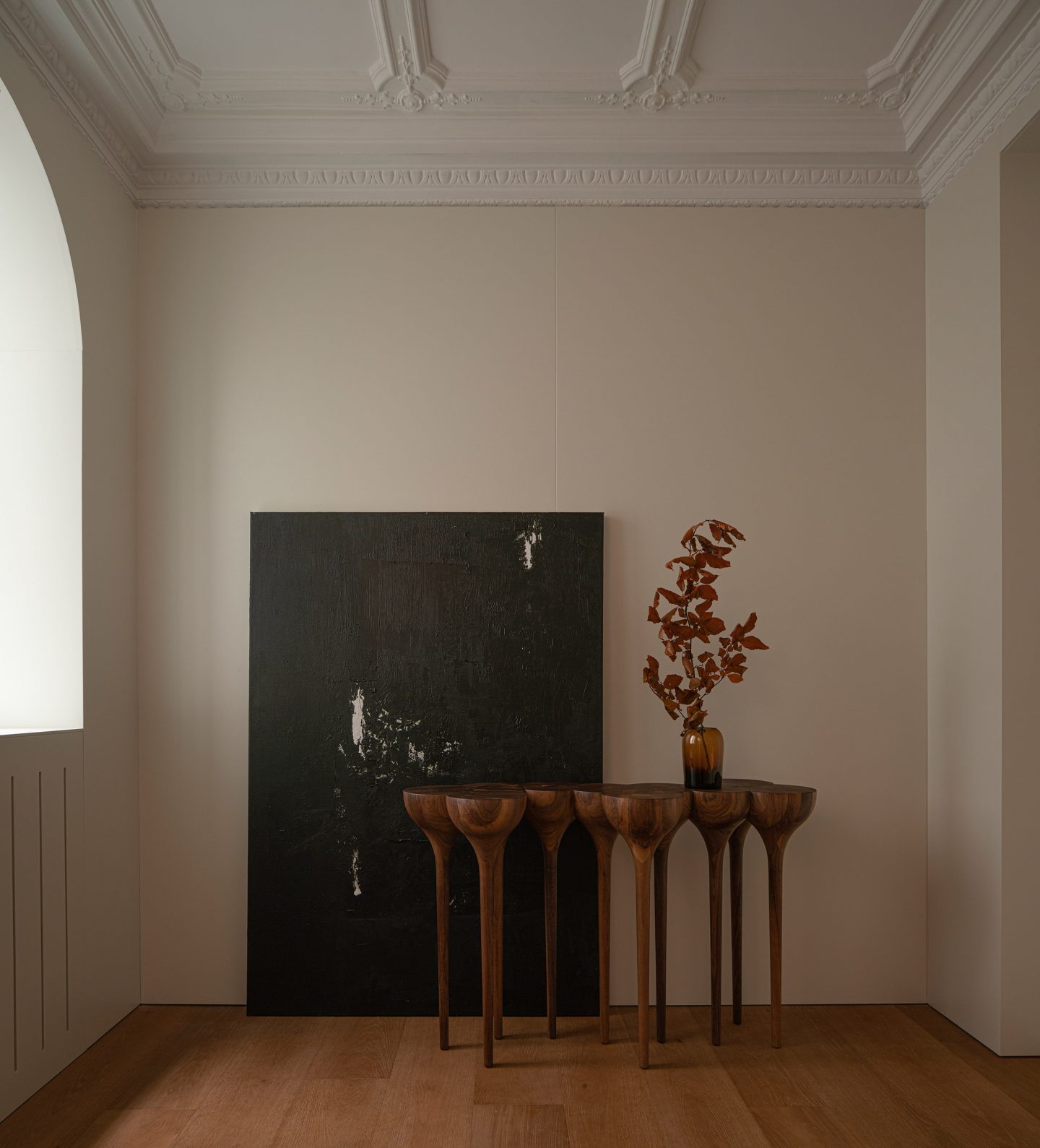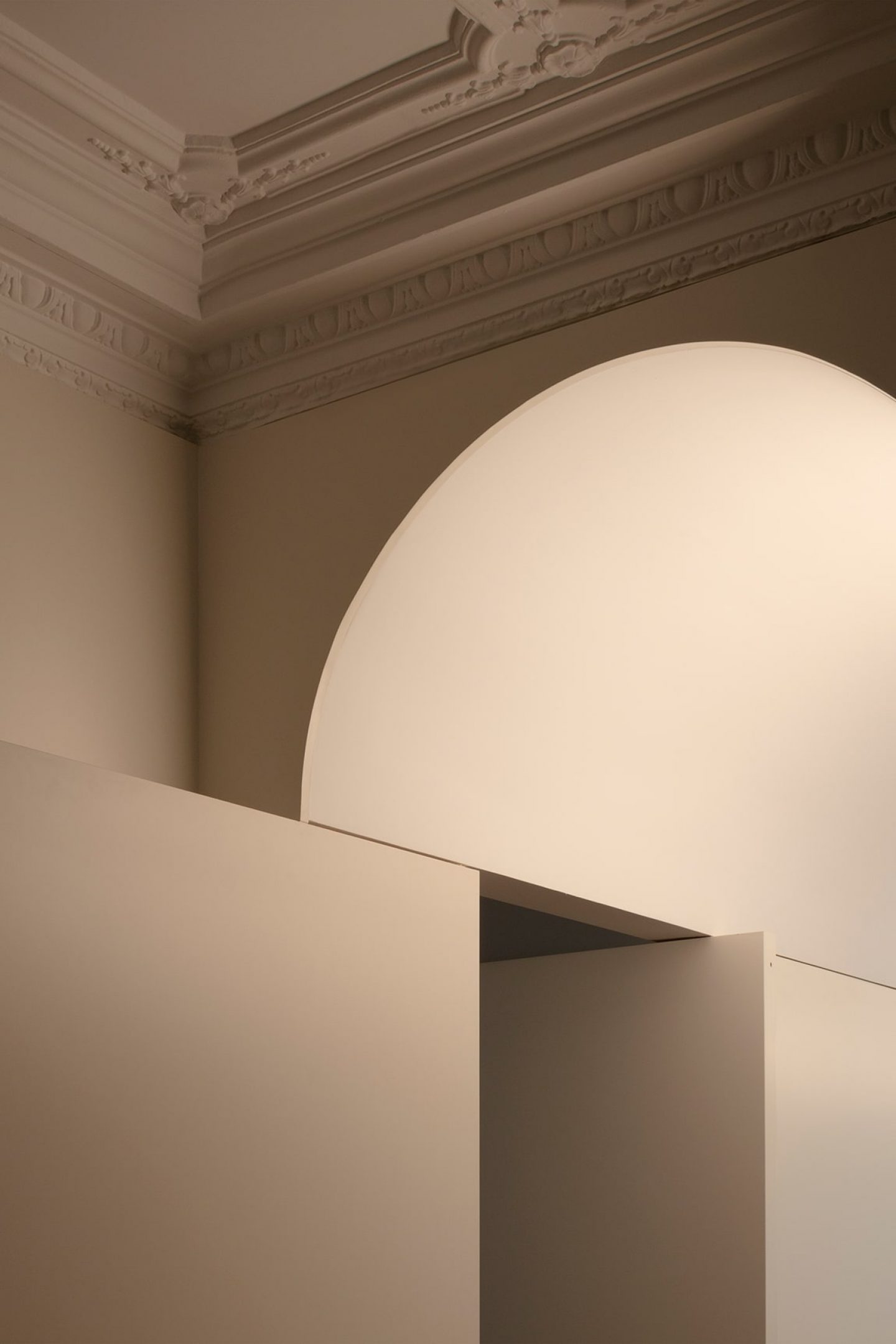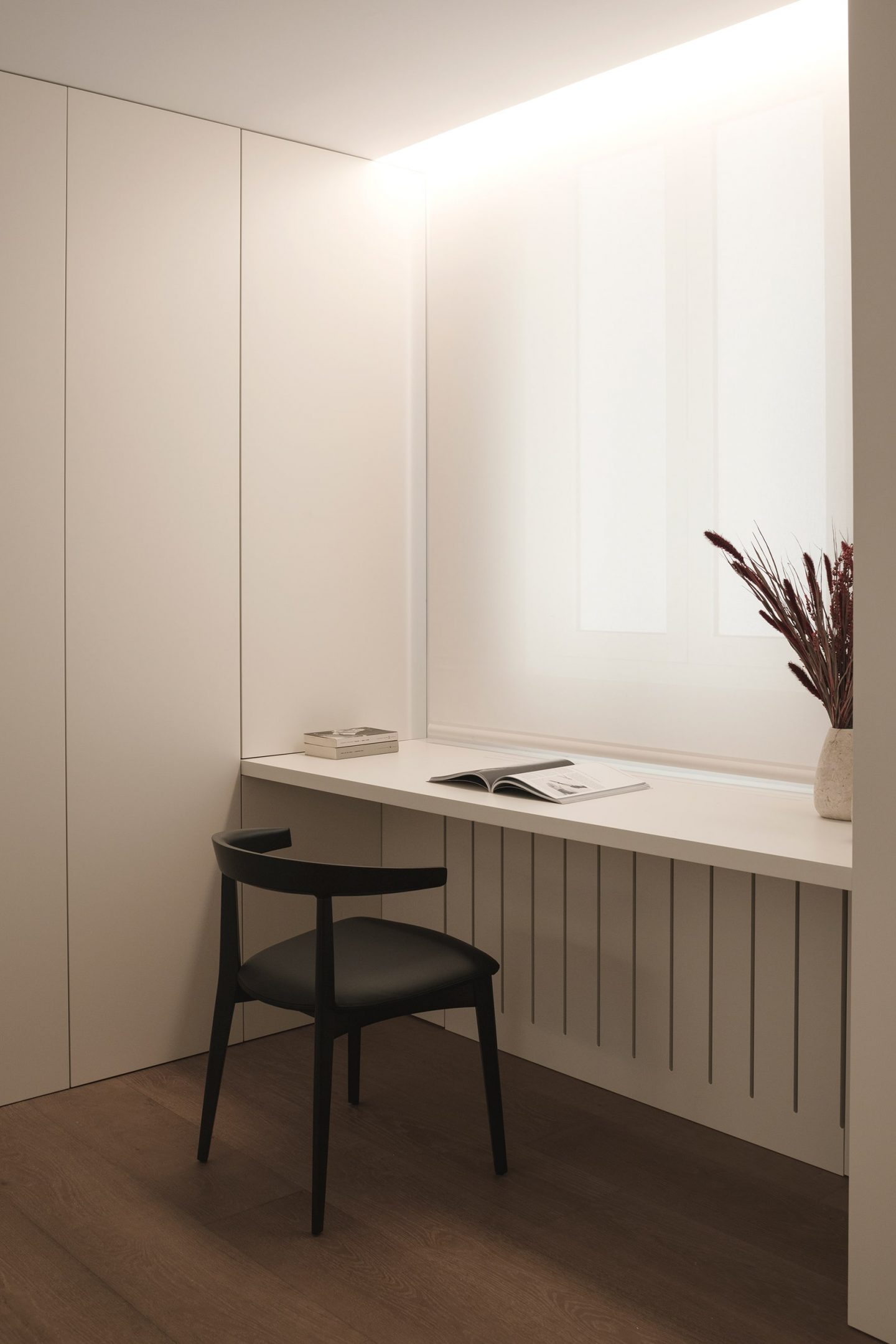 Boasting views to the city, the great room is an open space compartmentalized by pieces of furniture, which create a visual continuity between its different areas. The dining zone is characterized by a curved ceiling that echoes the doomed corridor while the kitchen is delineated by wooden cupboard modules for storage and column modules with integrated electrical appliances to keep the space visually undisturbed. With an en-suite bathroom in natural black marble and a dressing room, the master bedroom features a custom-made bed joined by wardrobes on either side with incorporate bedside tables. All rooms offer a rich palette of neutral tones, such as warm white, deep black, and brown, offset by the vibrancy of the chimney fire and the orange light reflected off the copper cavities in the furniture. From the kitchen island to the integrated sinks and wardrobes, custom-designed pieces of fixed and movable furniture lend the space a calm and neat atmosphere, further accentuated by the soft glow of the different minimal lighting solutions.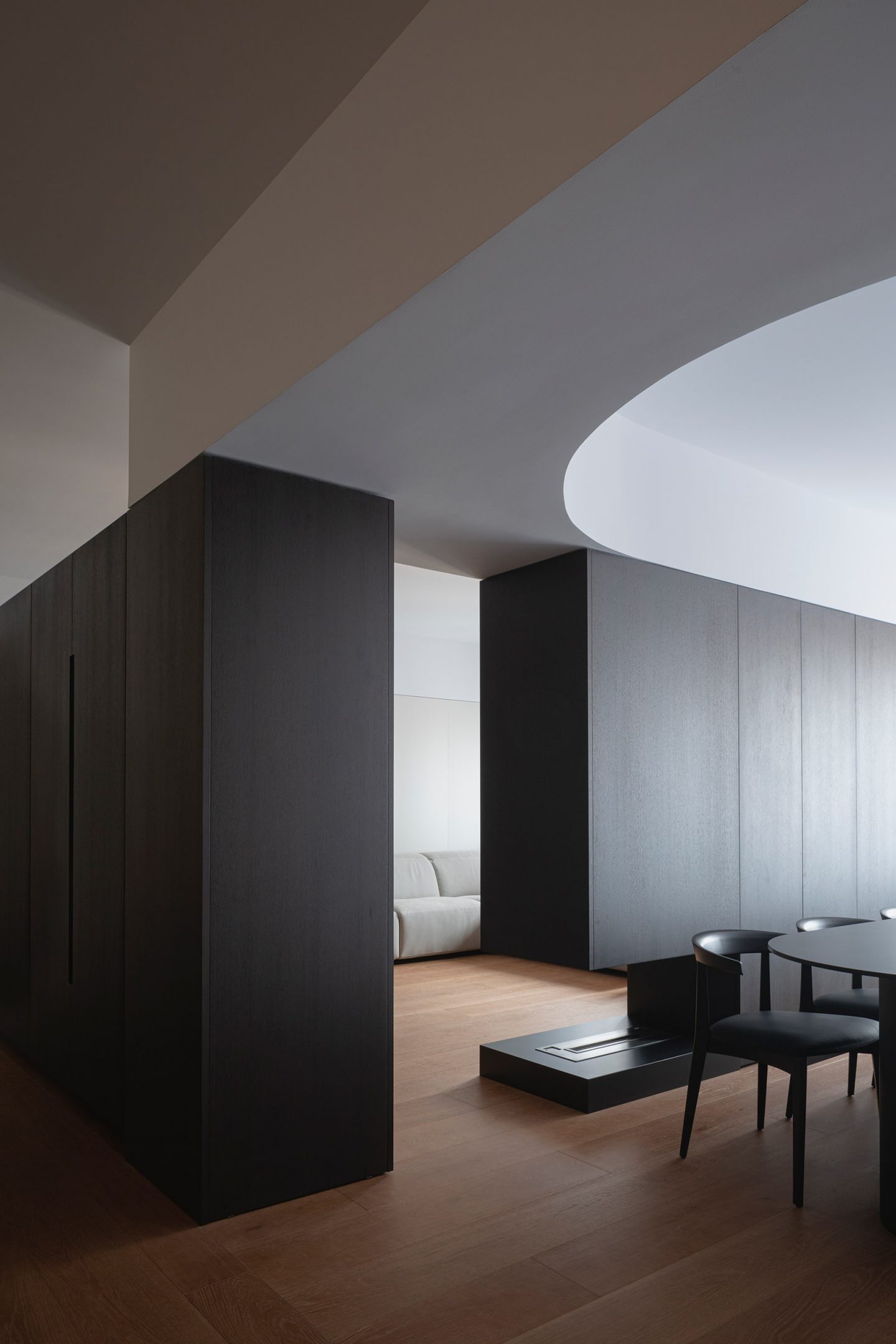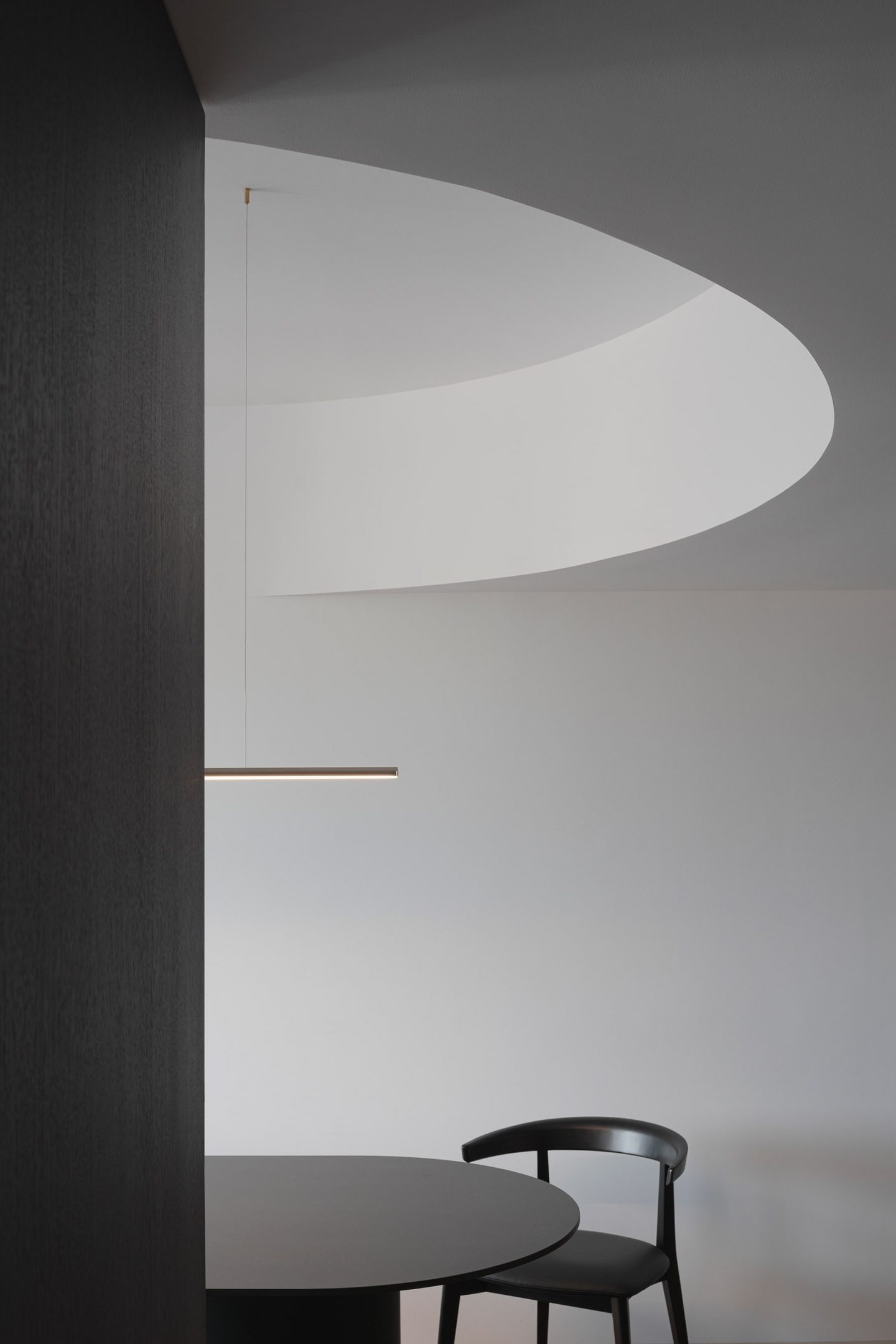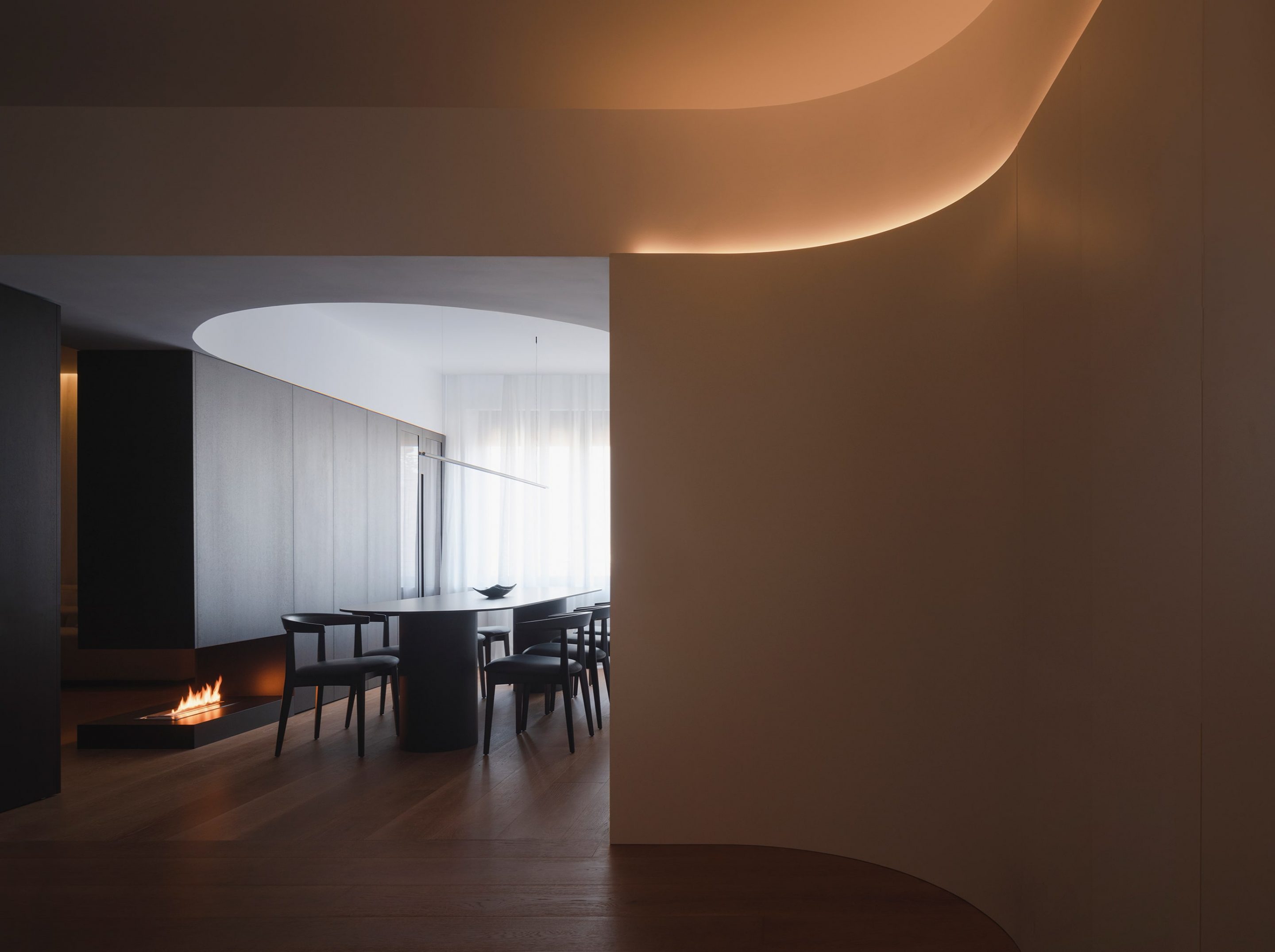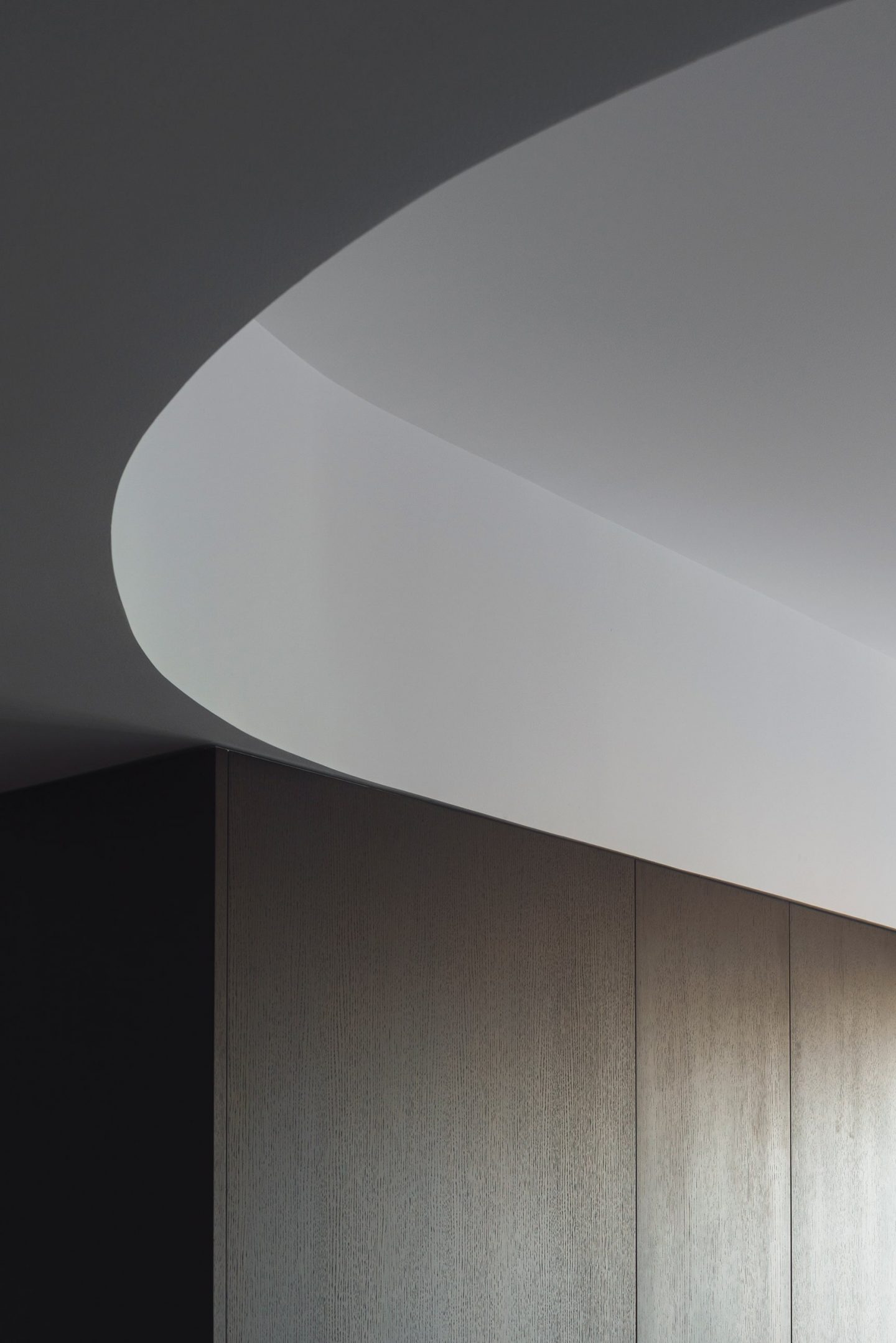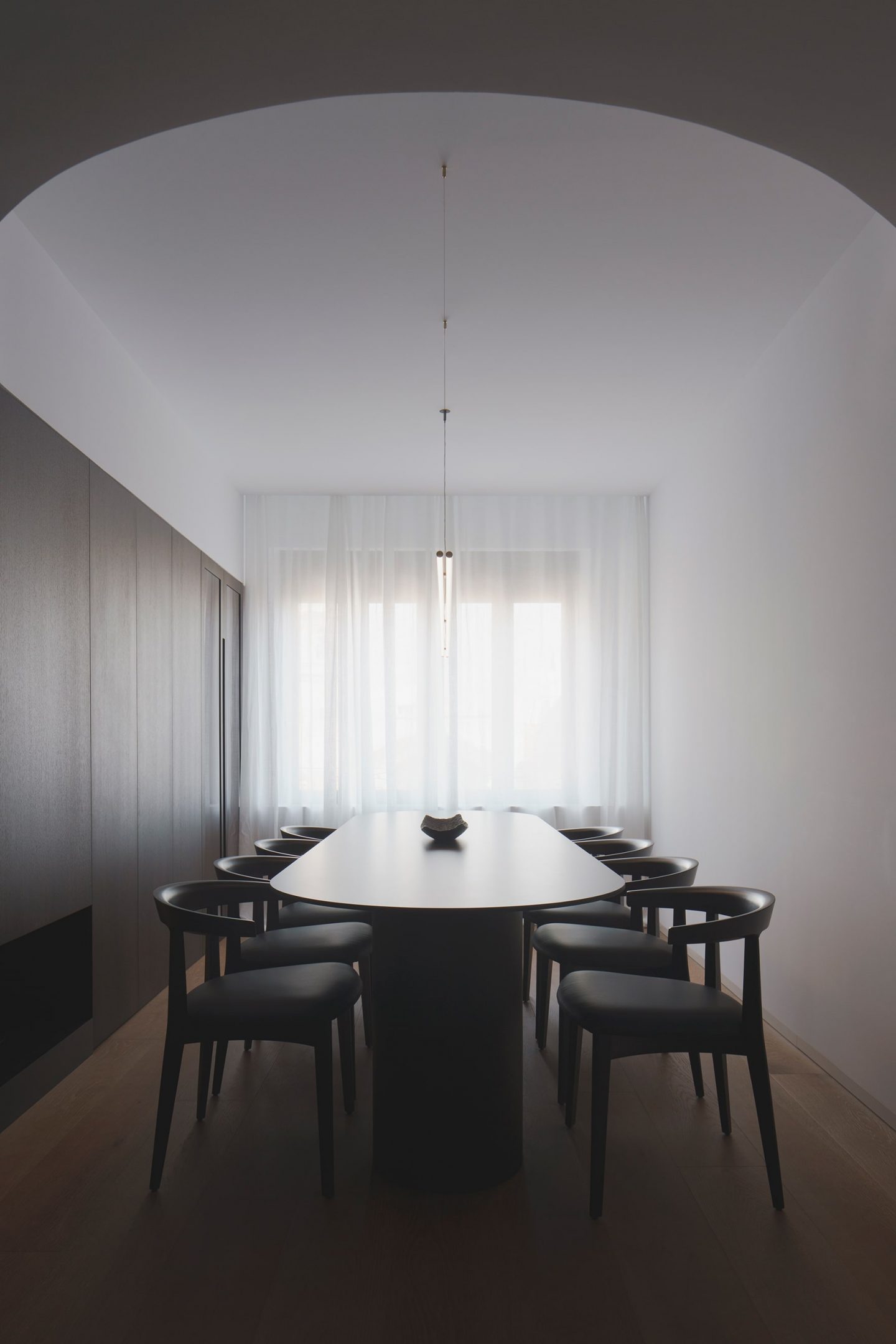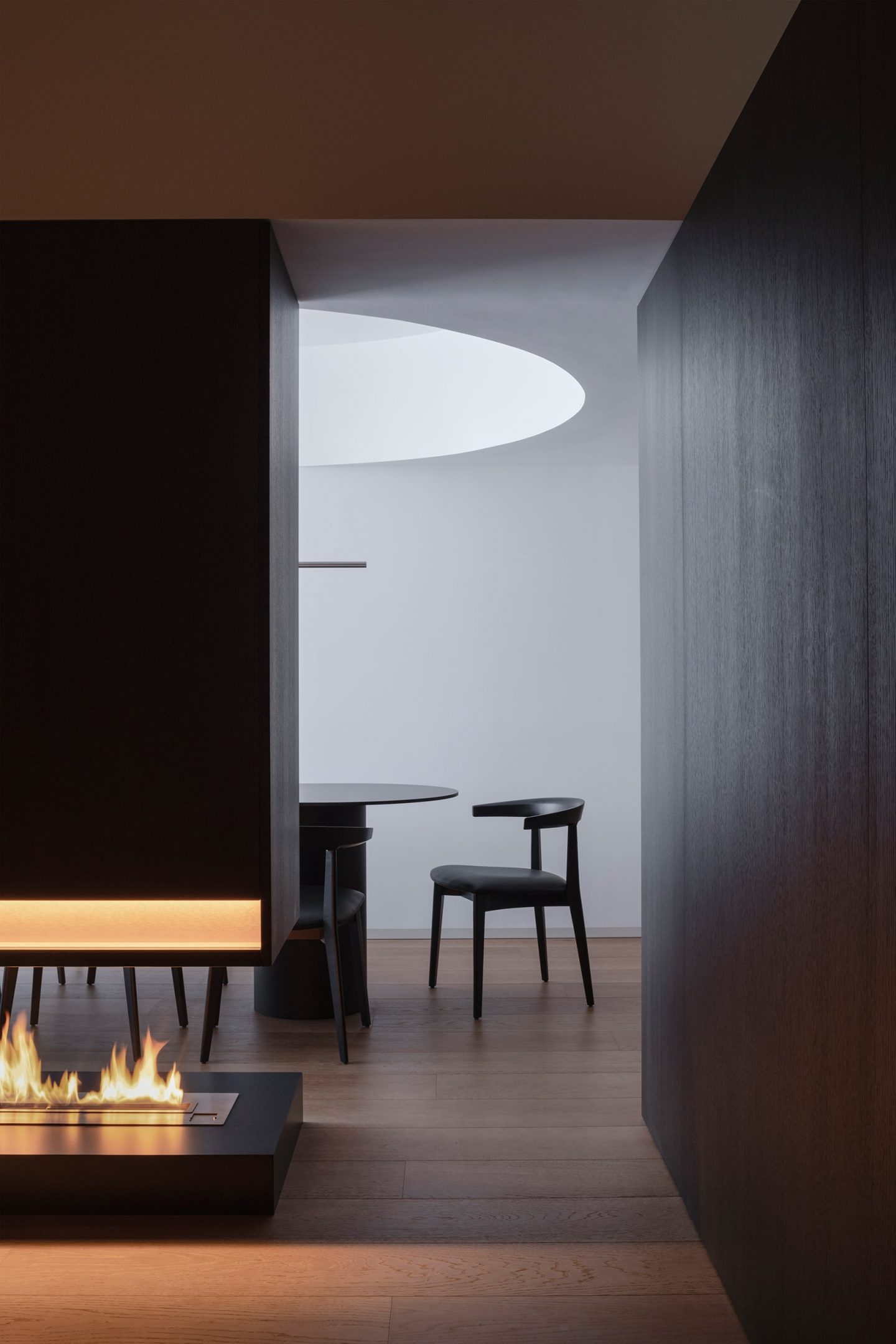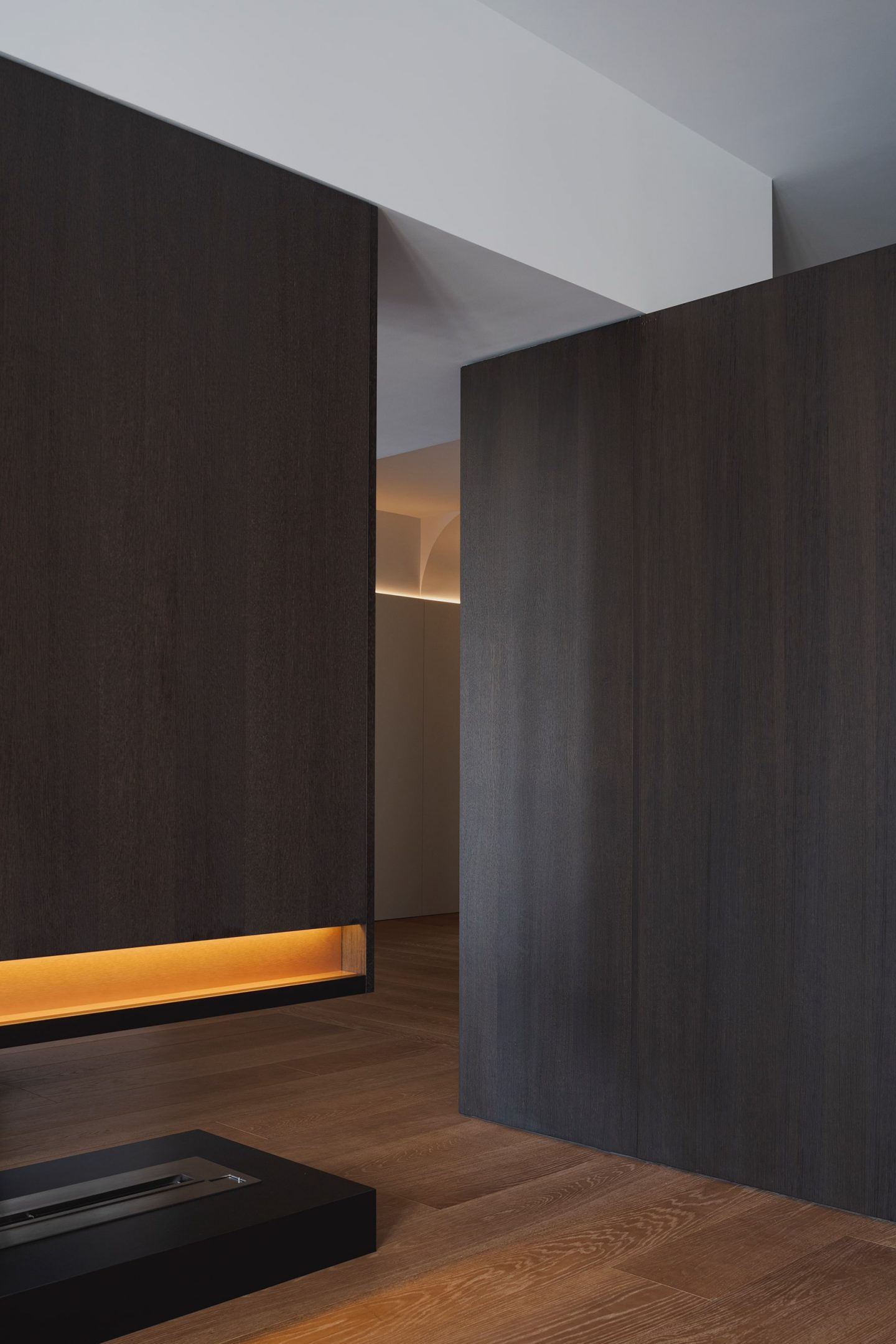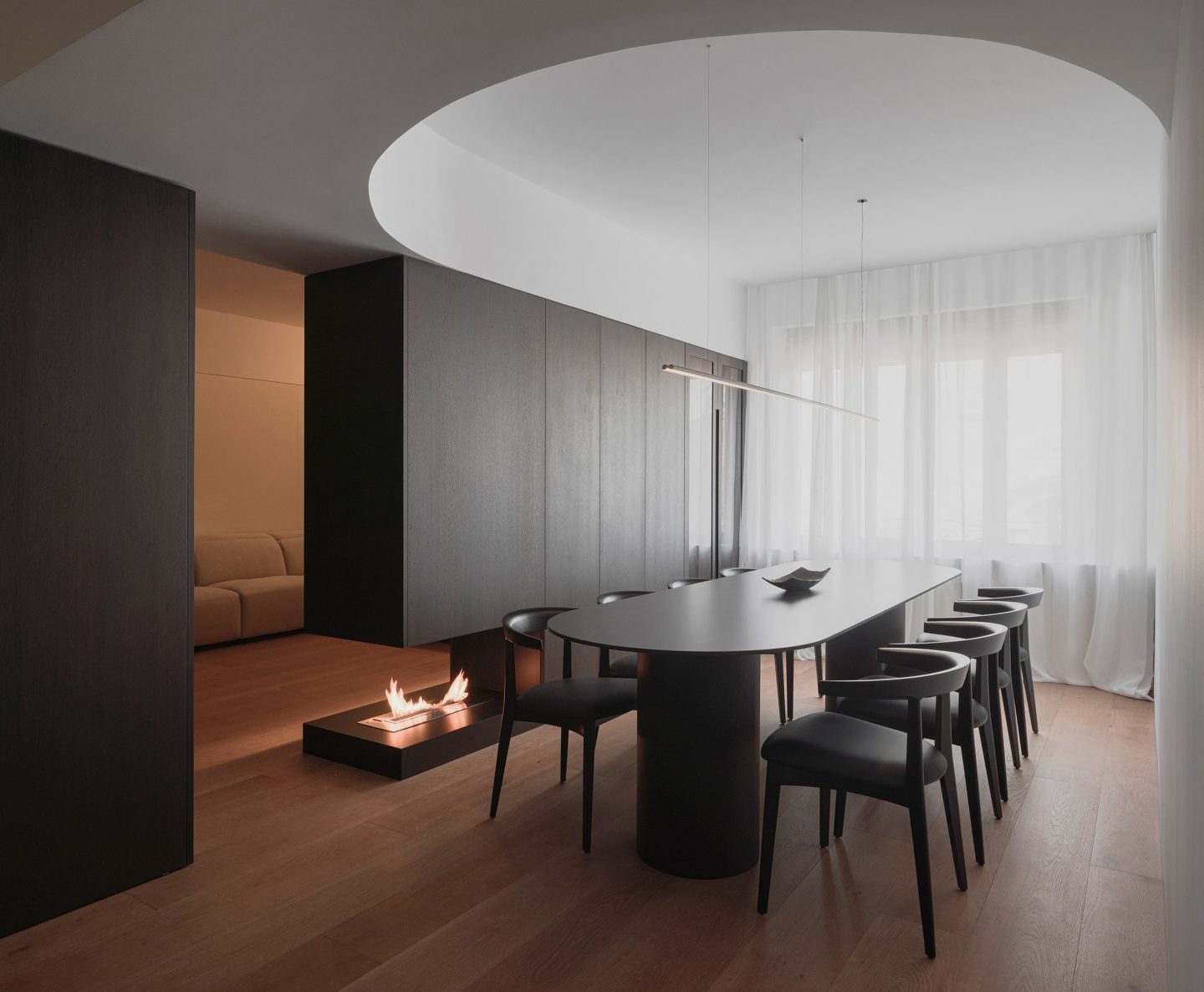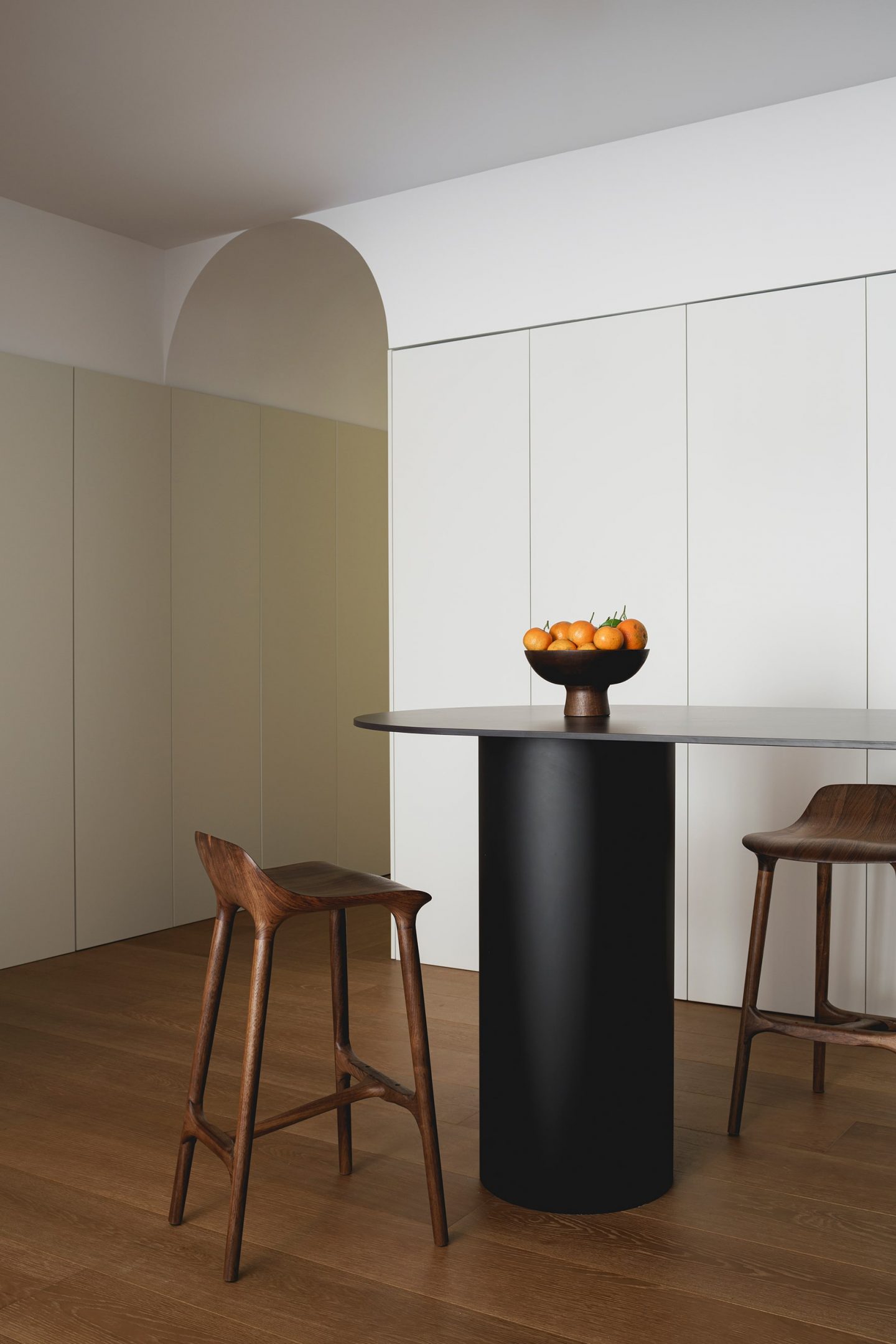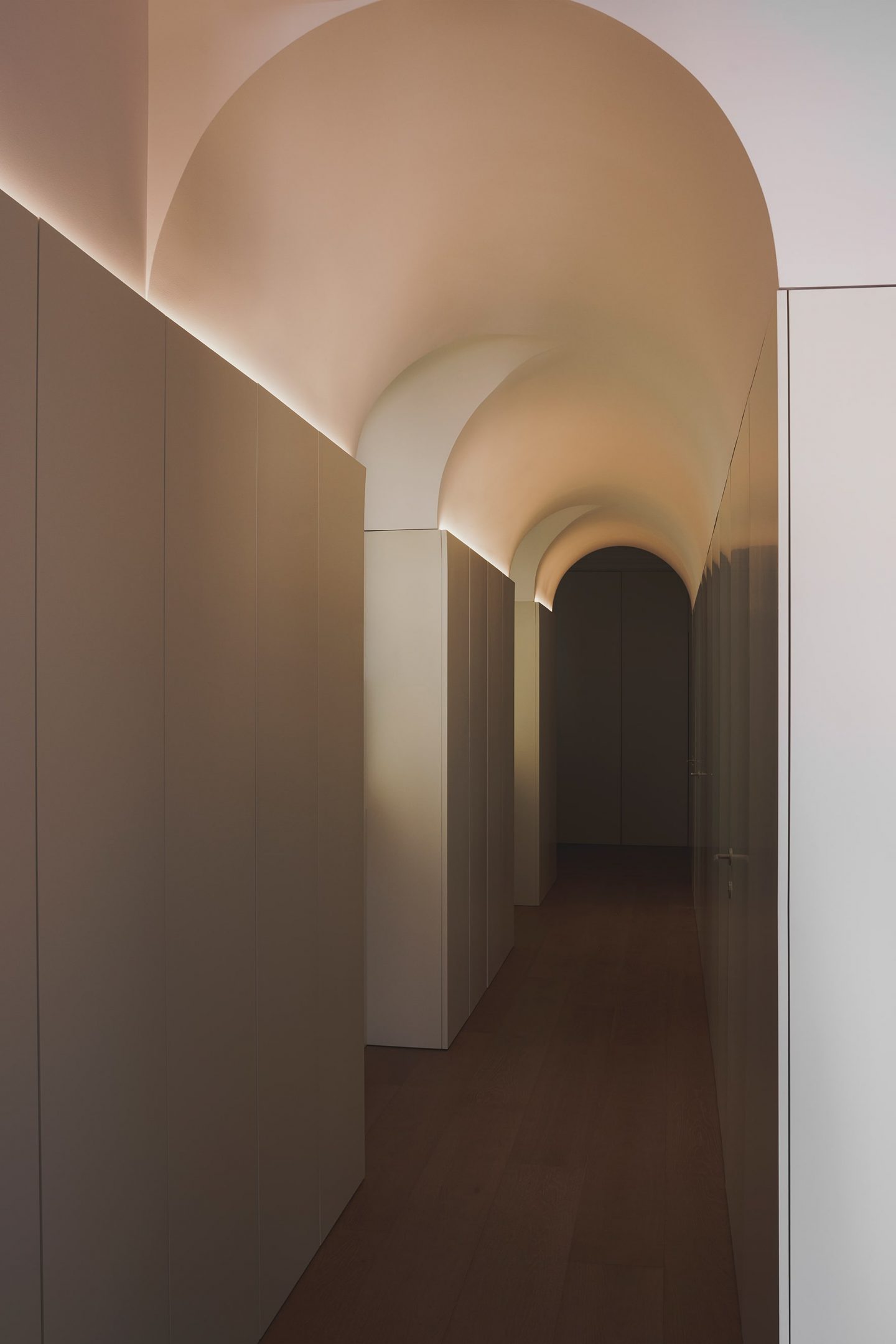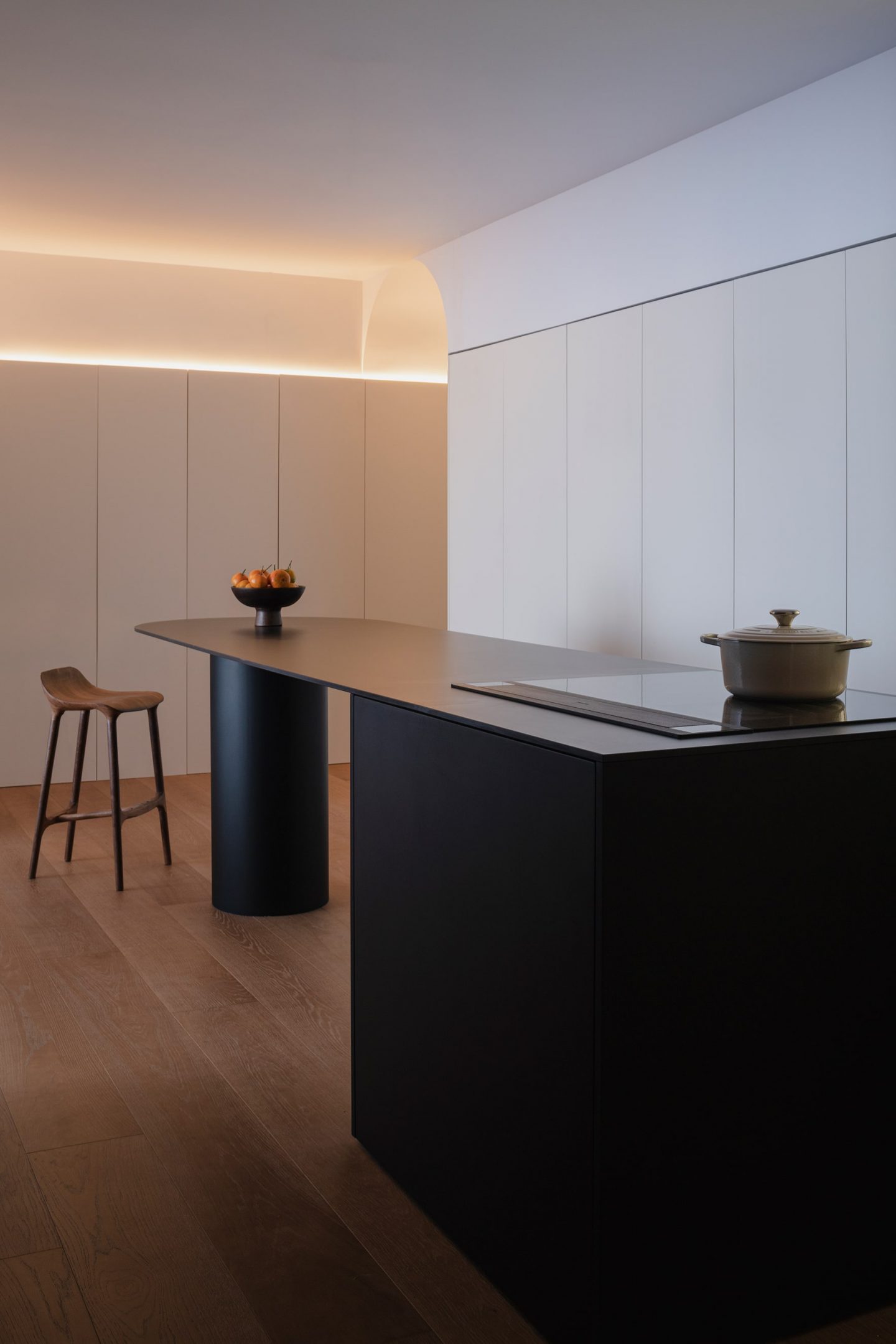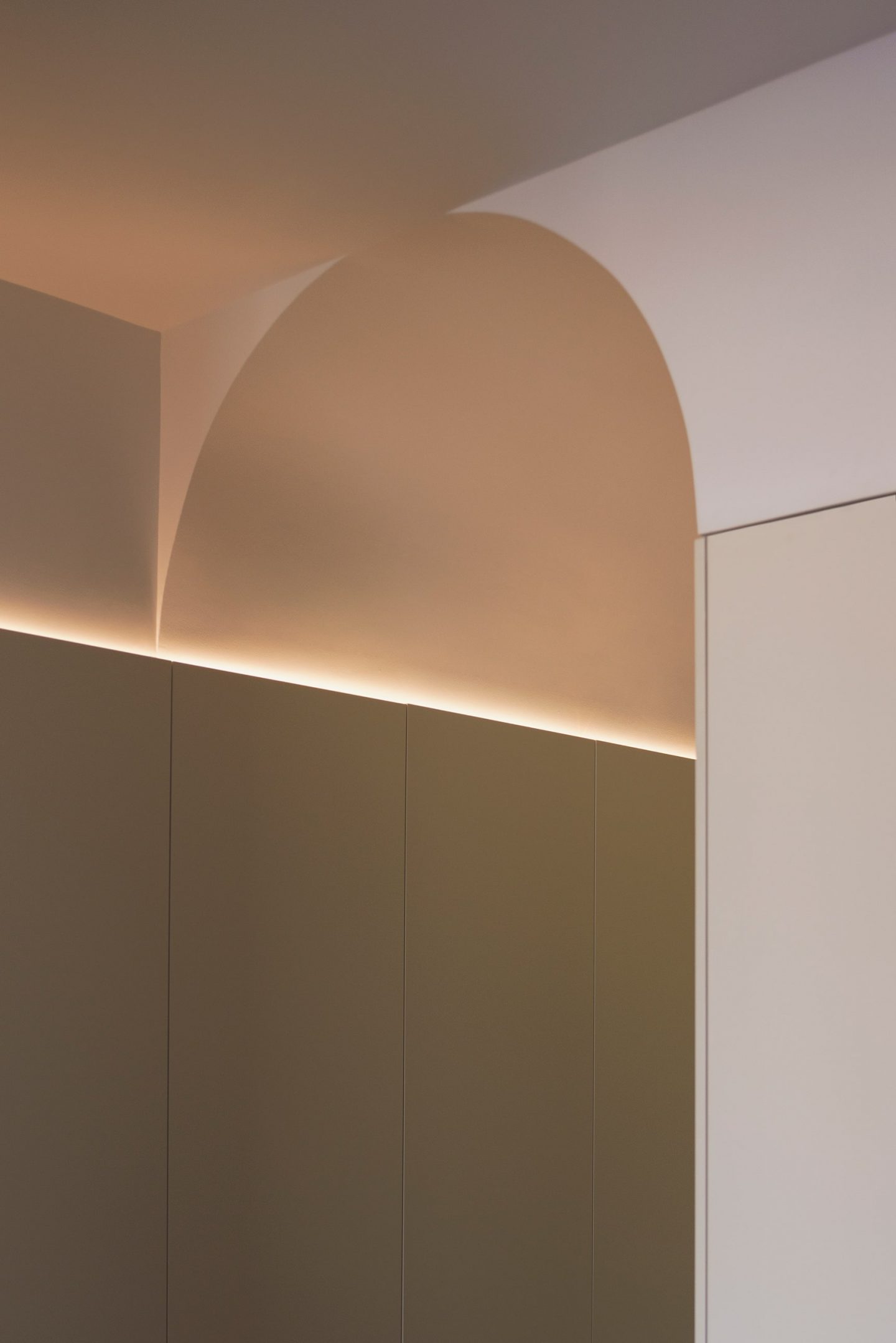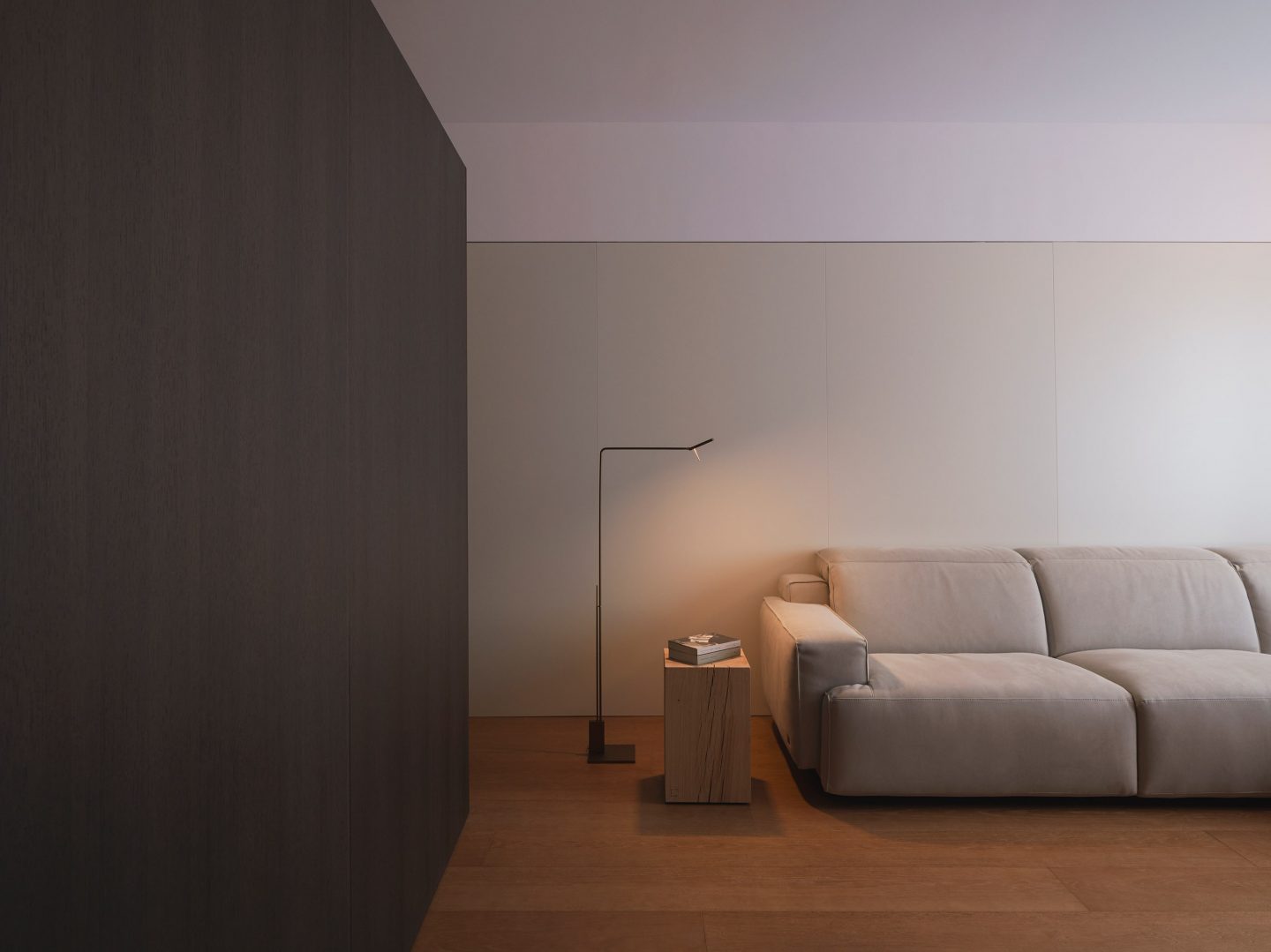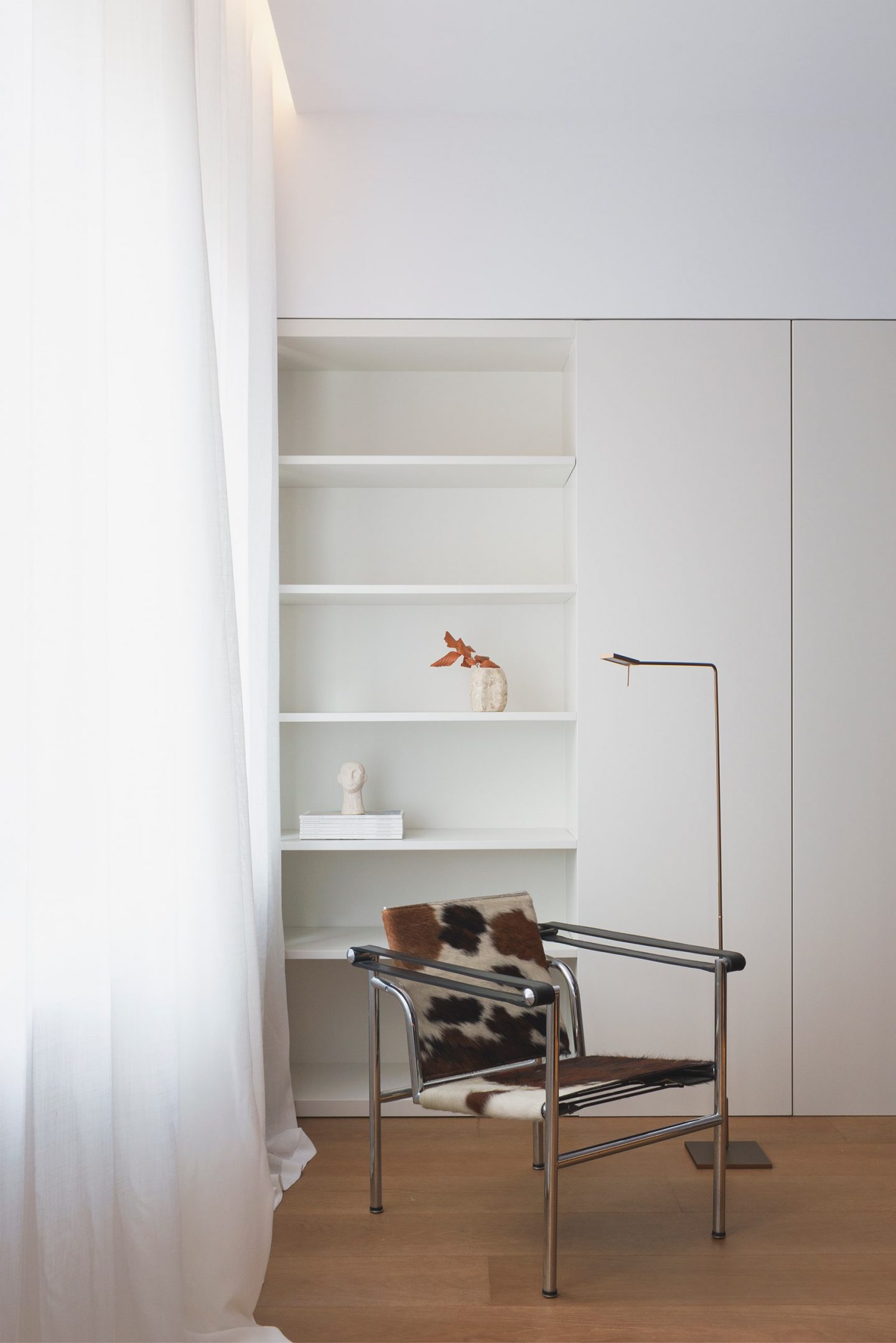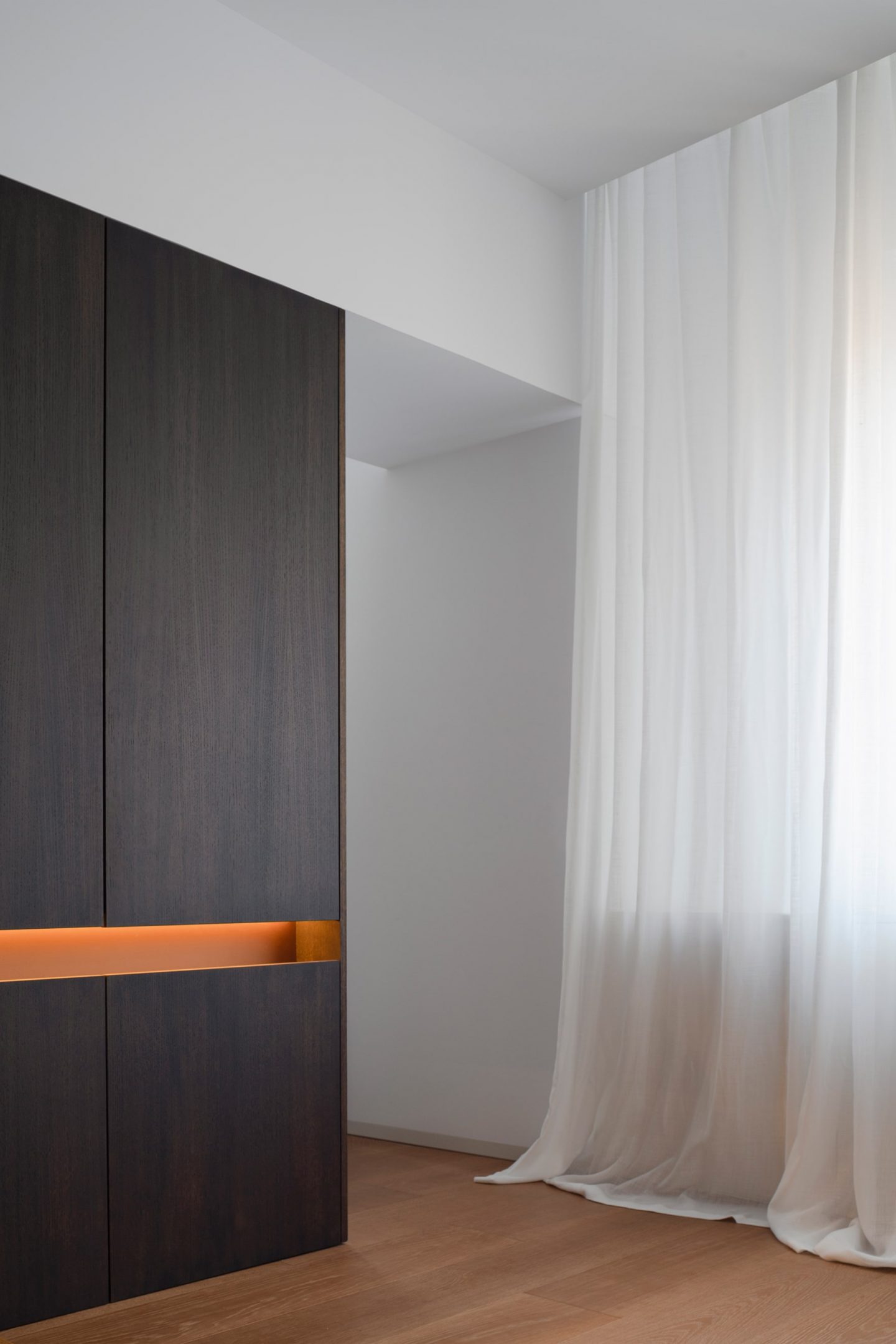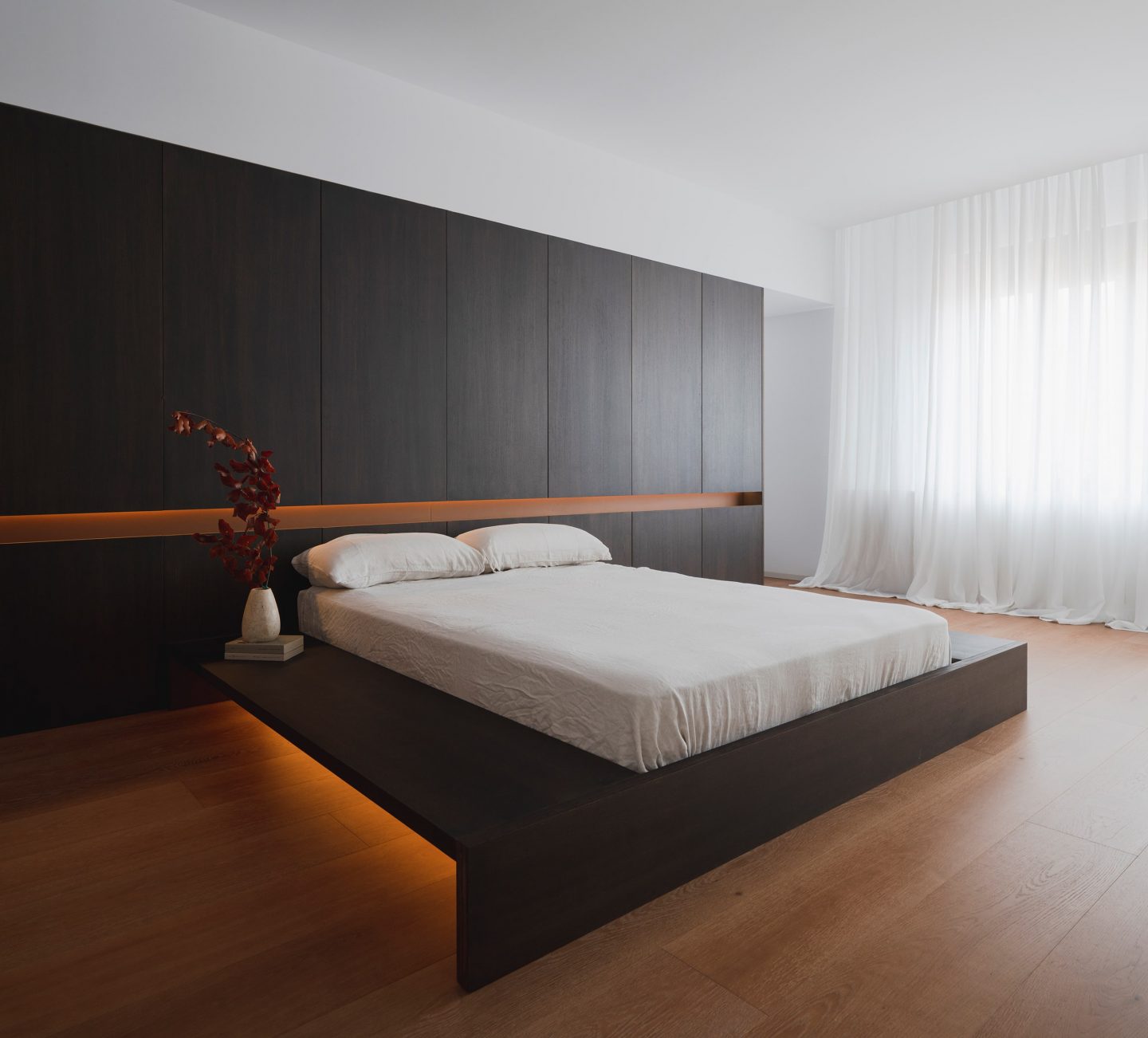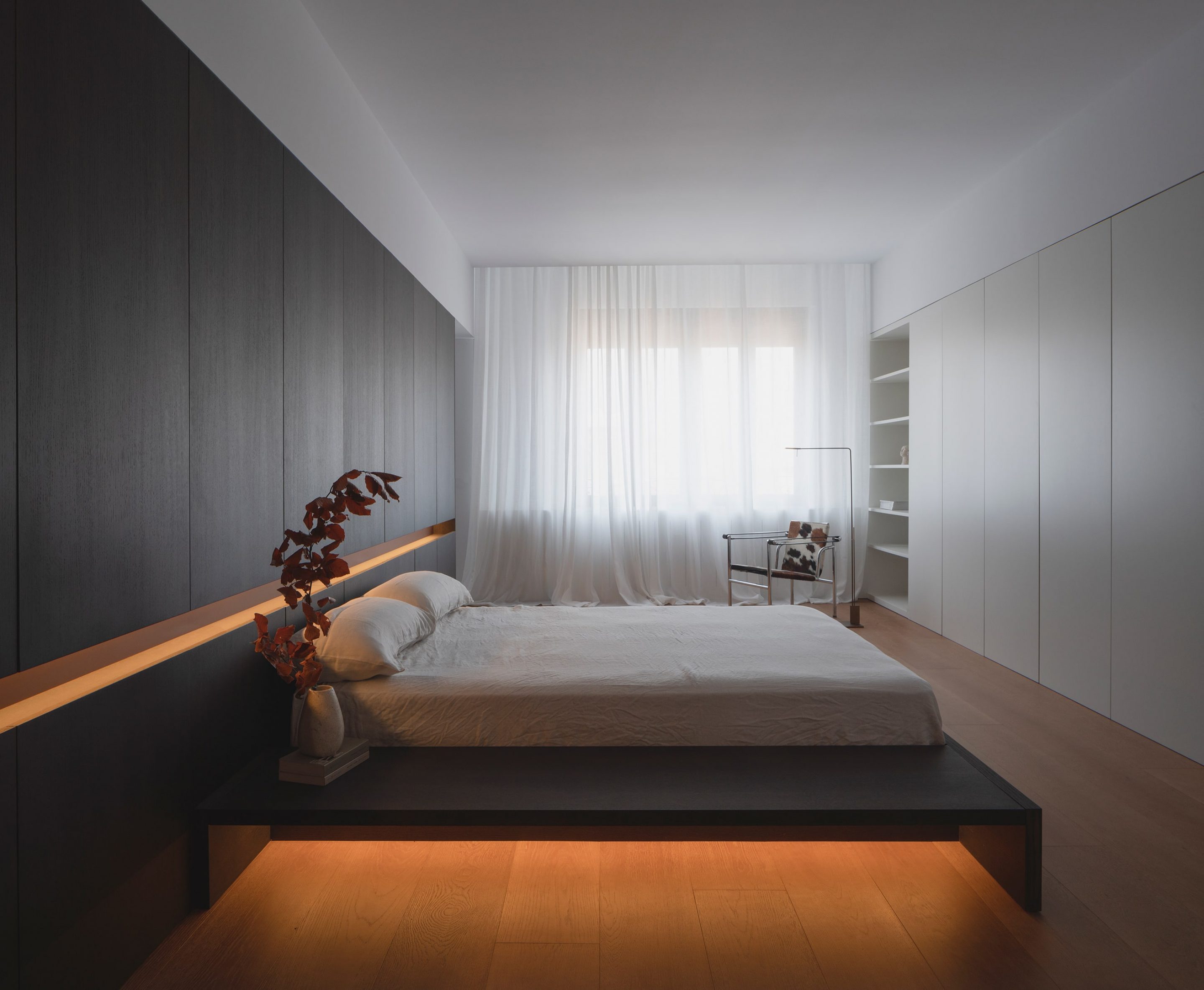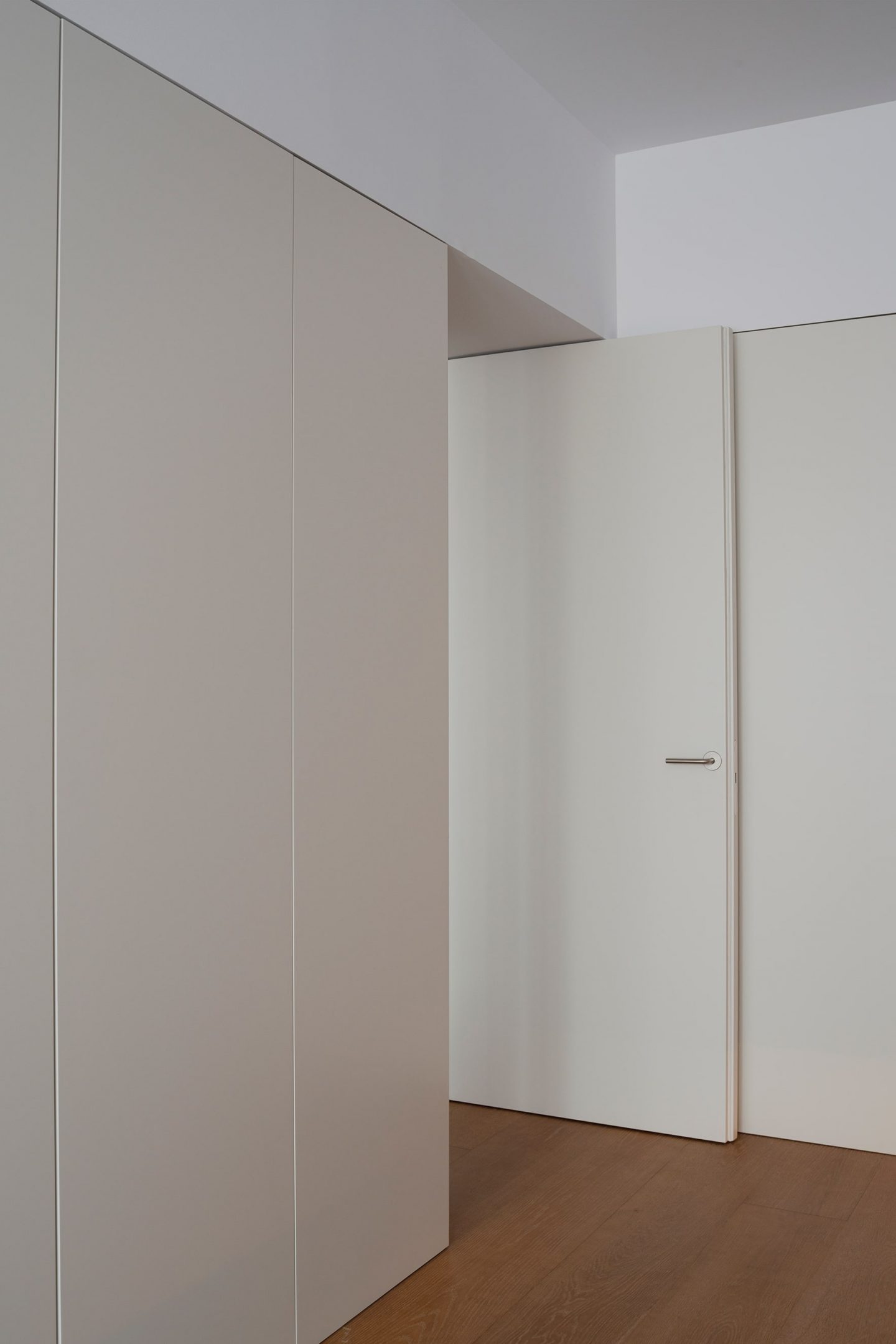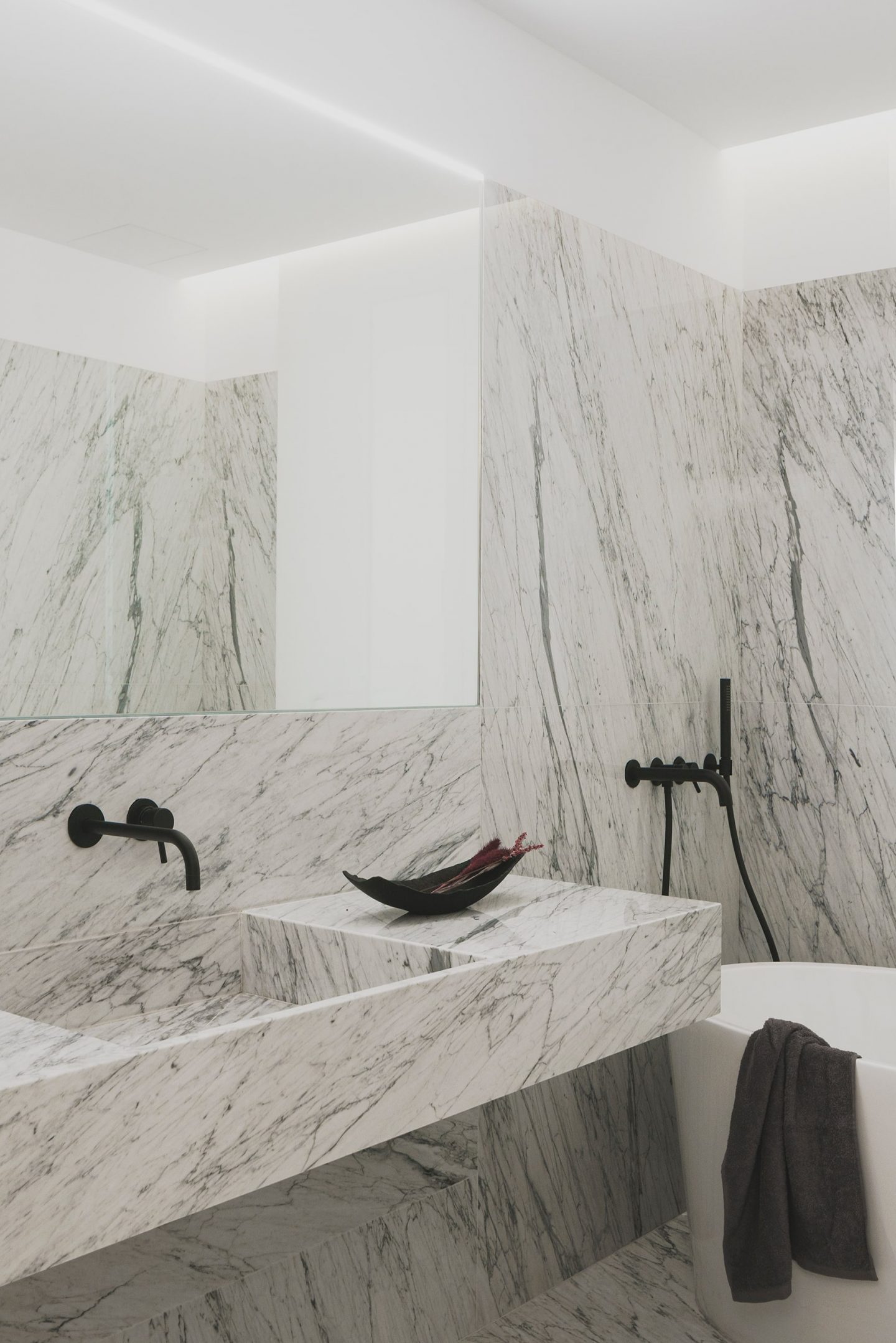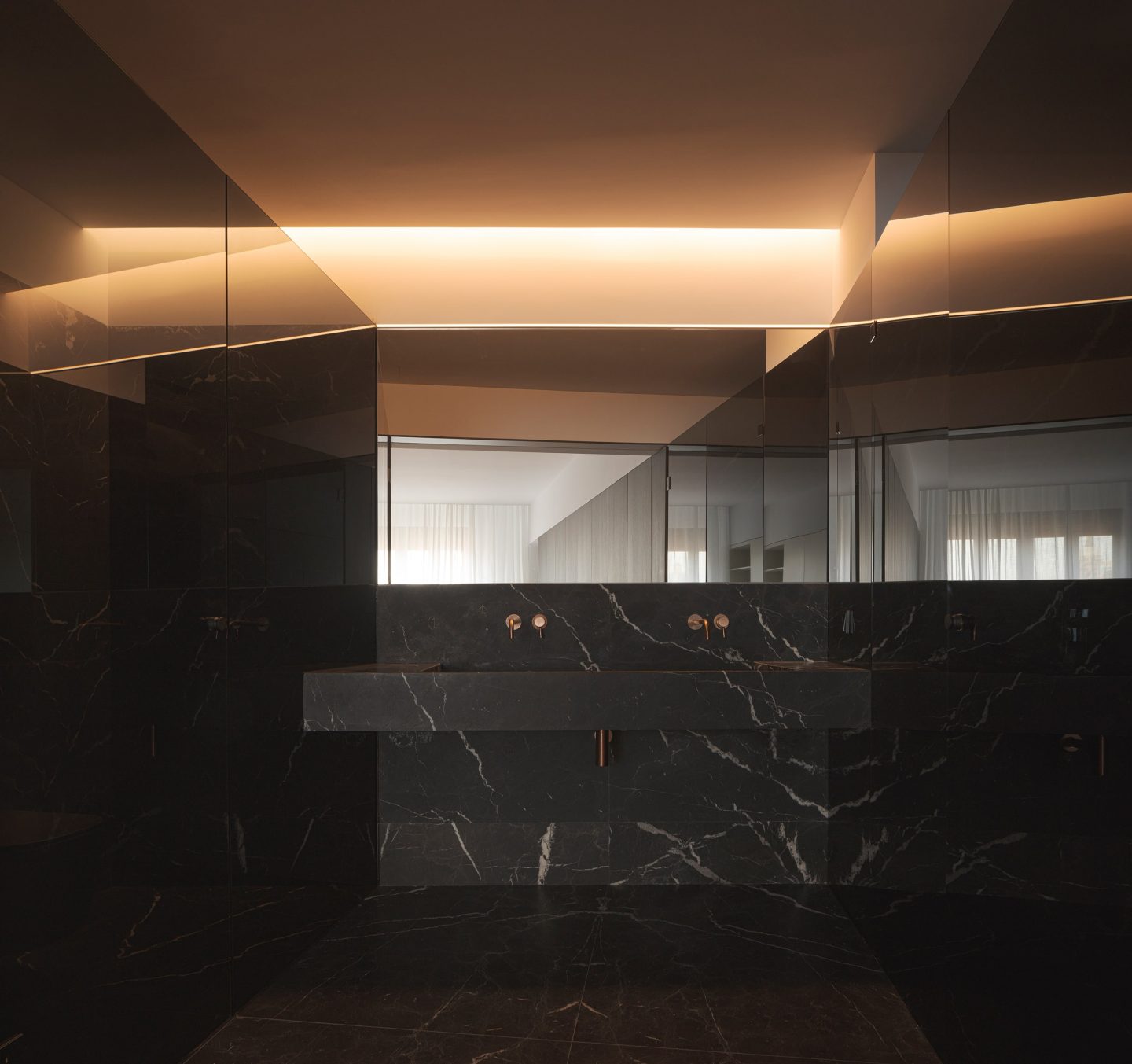 Source: Ignant