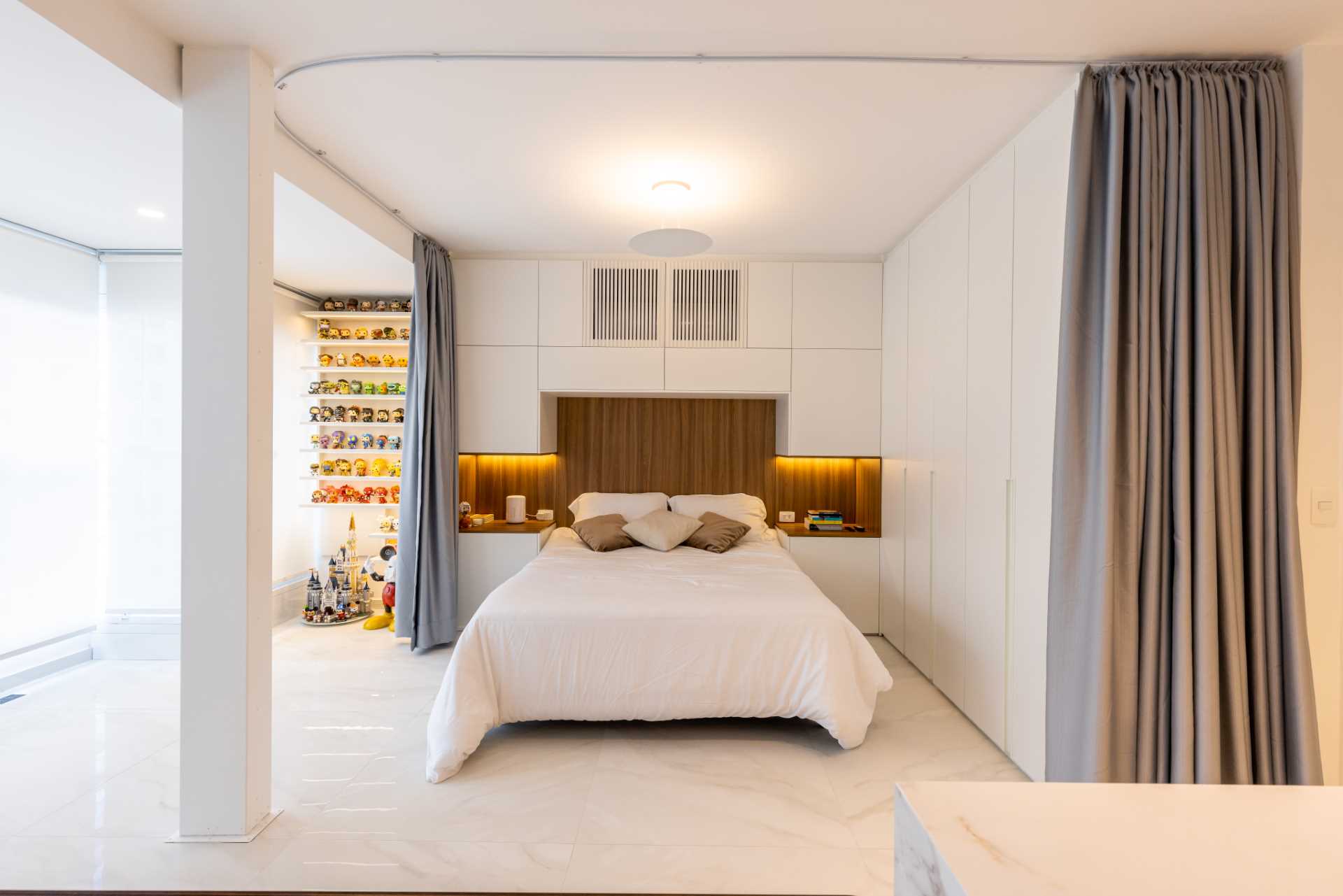 Bruno Kim Arquitetura has shared their latest project, the renovation of a small apartment in Sao Paulo, Brazil.
The apartment, which measures 495 square feet (46m2), was remodeled to be open-plan, with only the bathroom being in a separate room.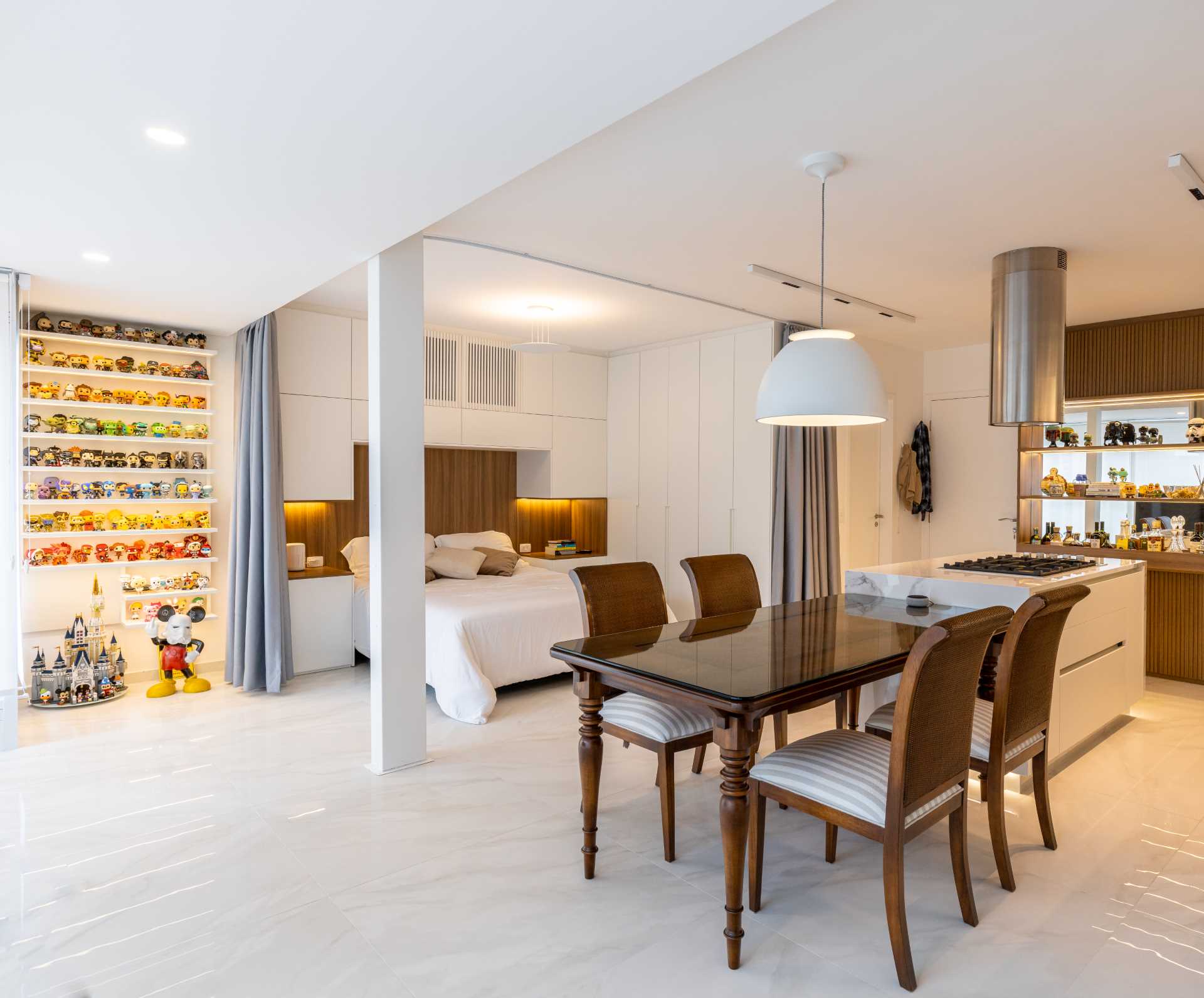 An interesting feature of the apartment is the bedroom, which can be separated from the main living areas by closing the curtains.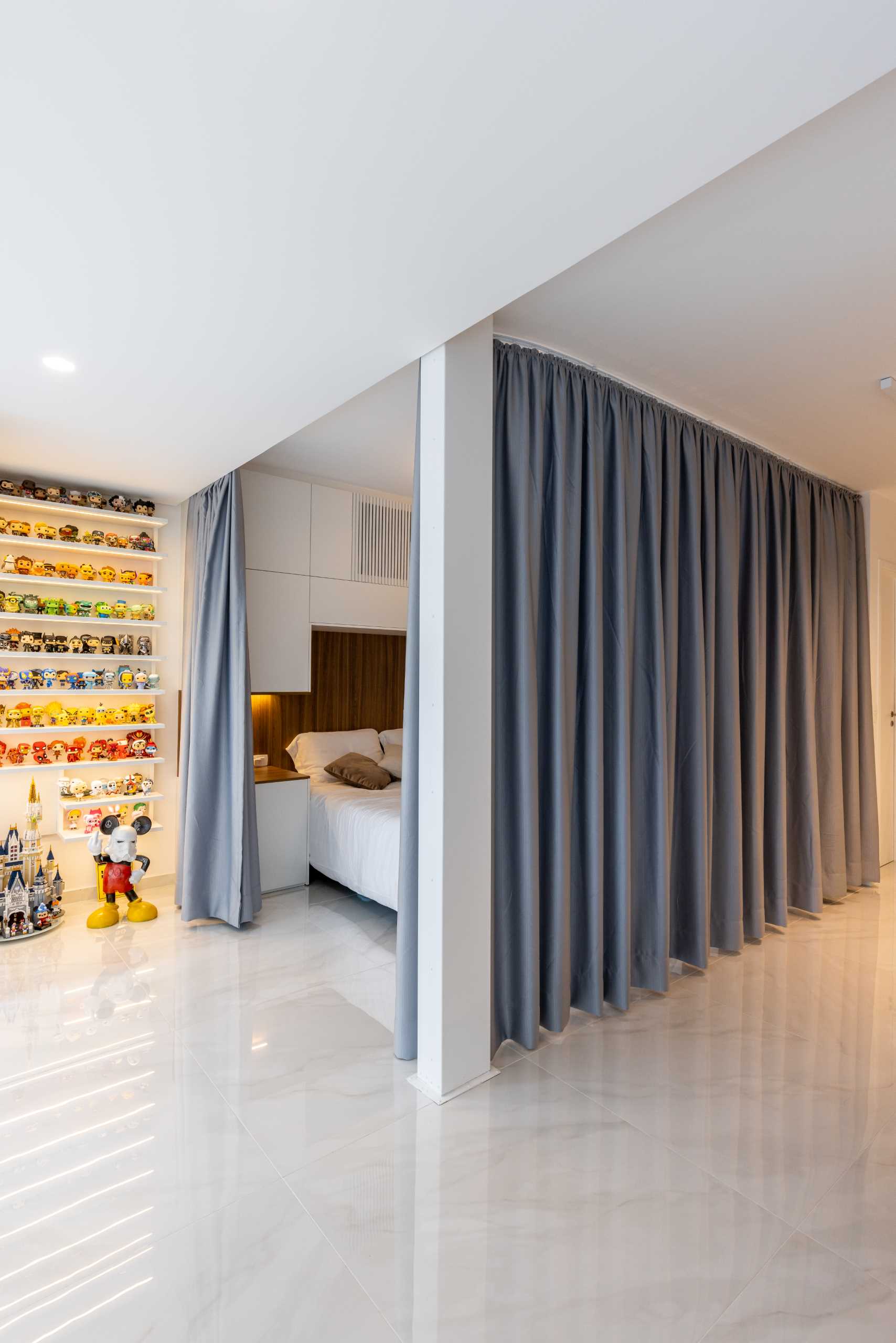 When completely closed, the bedroom is hidden from view, creating a private space.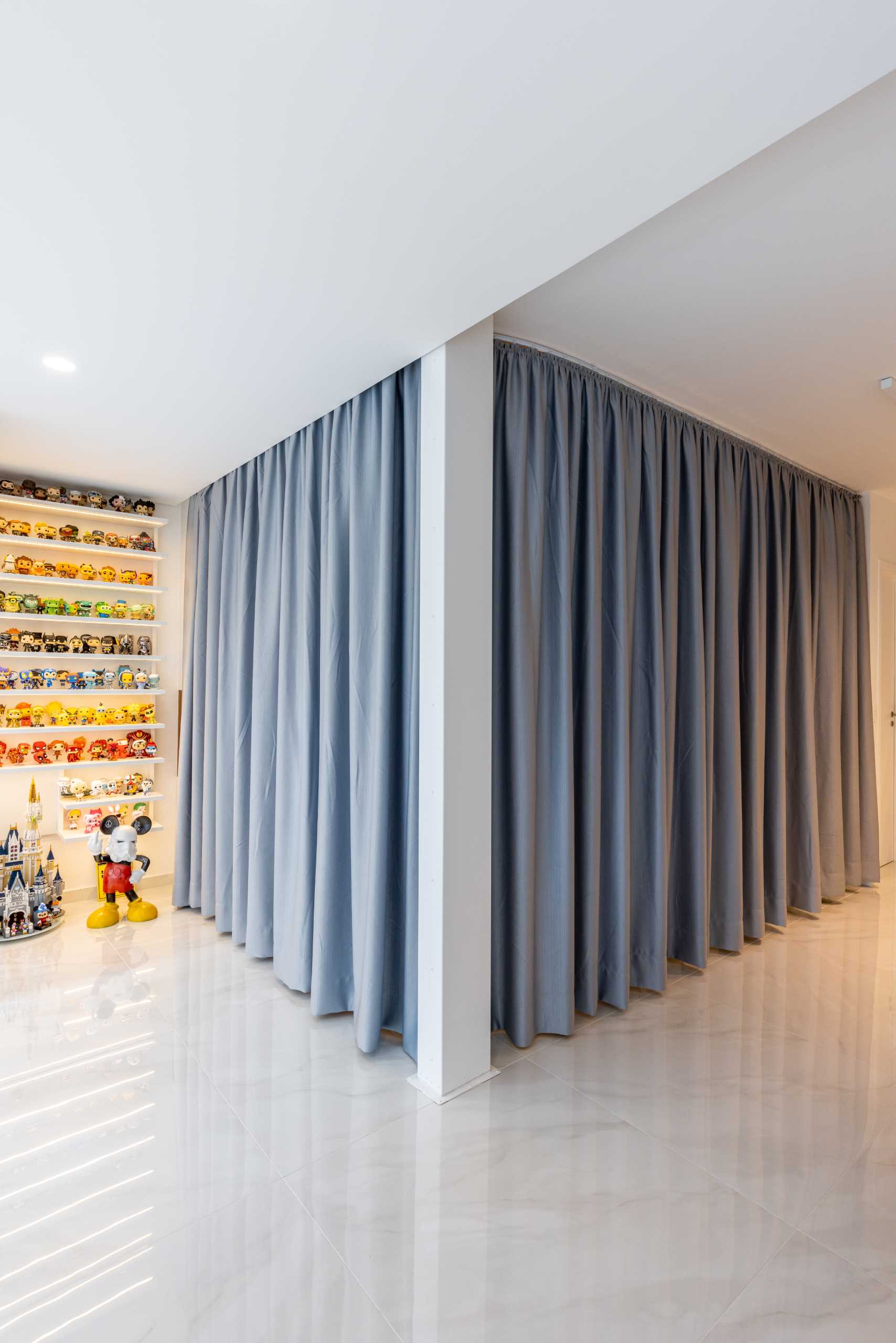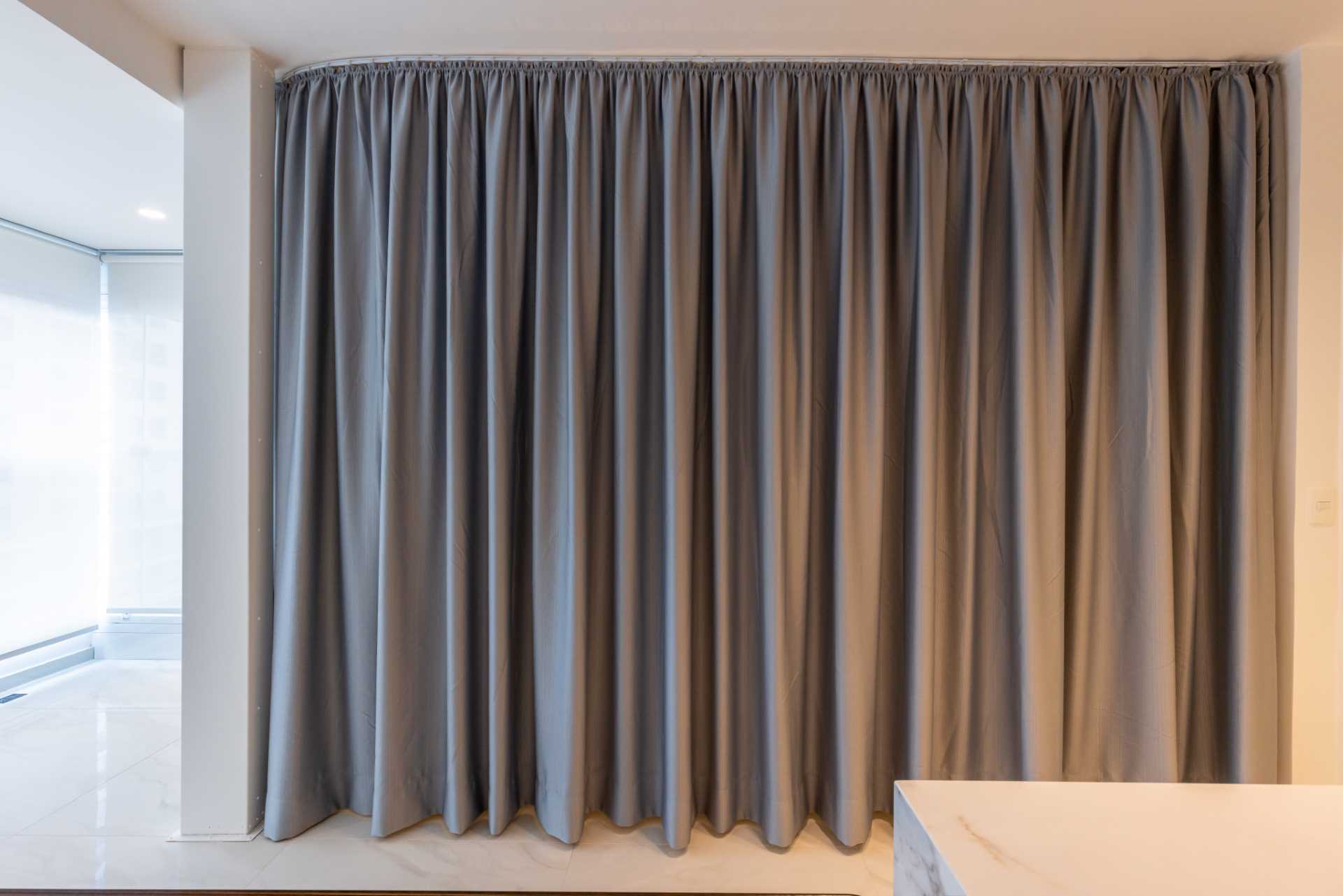 When the curtains are open, the bedroom acts as another living space, while the walls are dedicated to storage, and a wood headboard is highlighted with hidden lighting.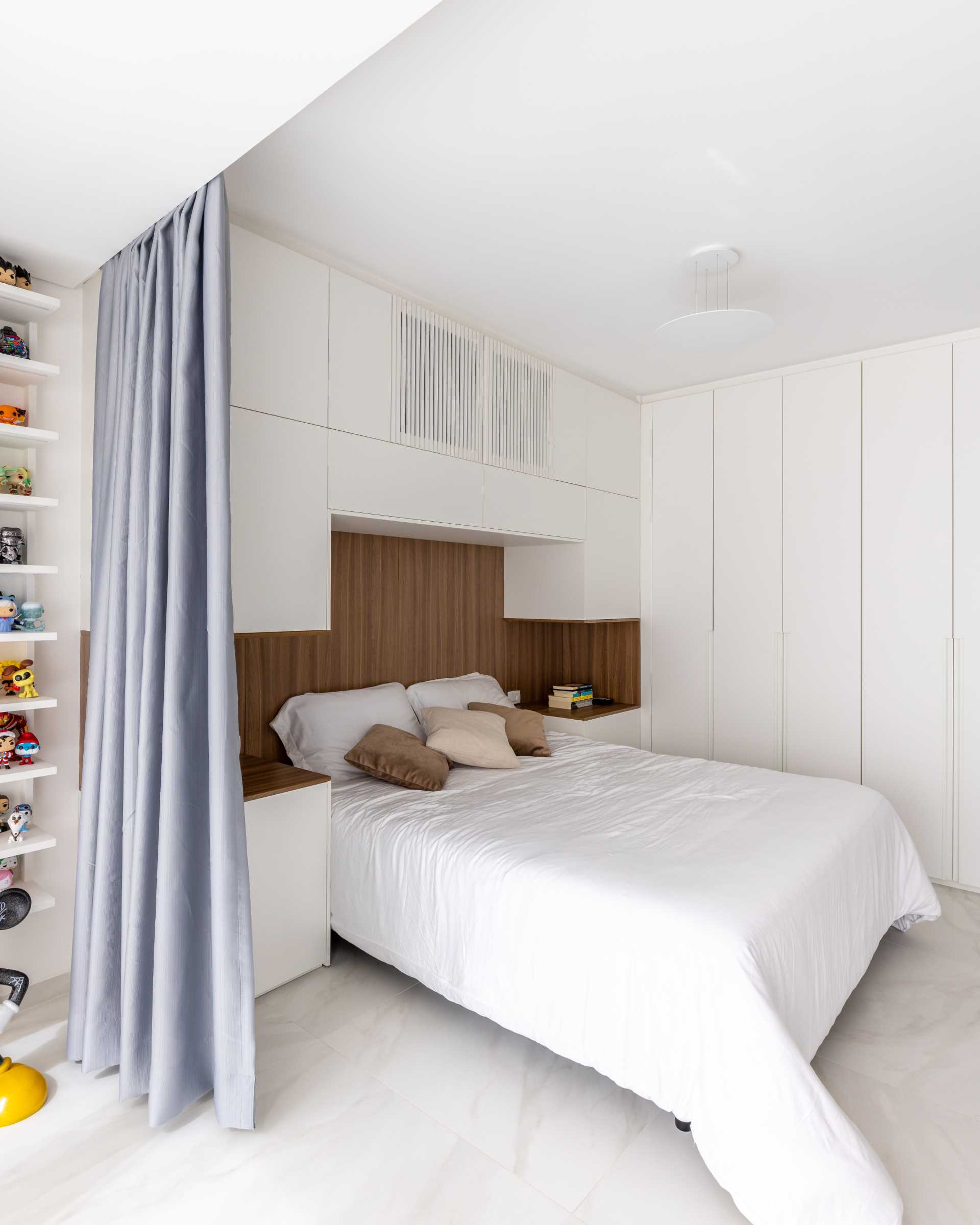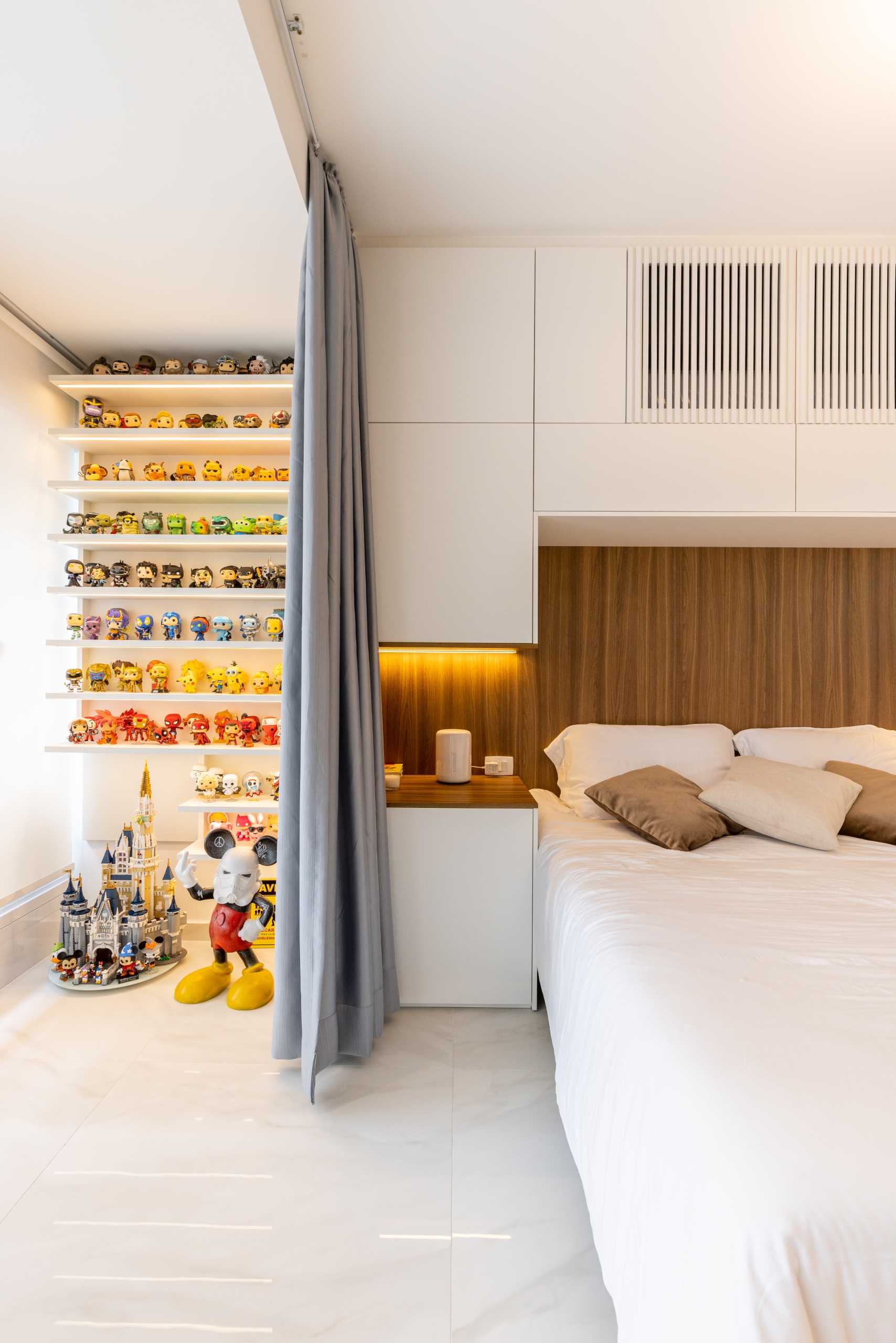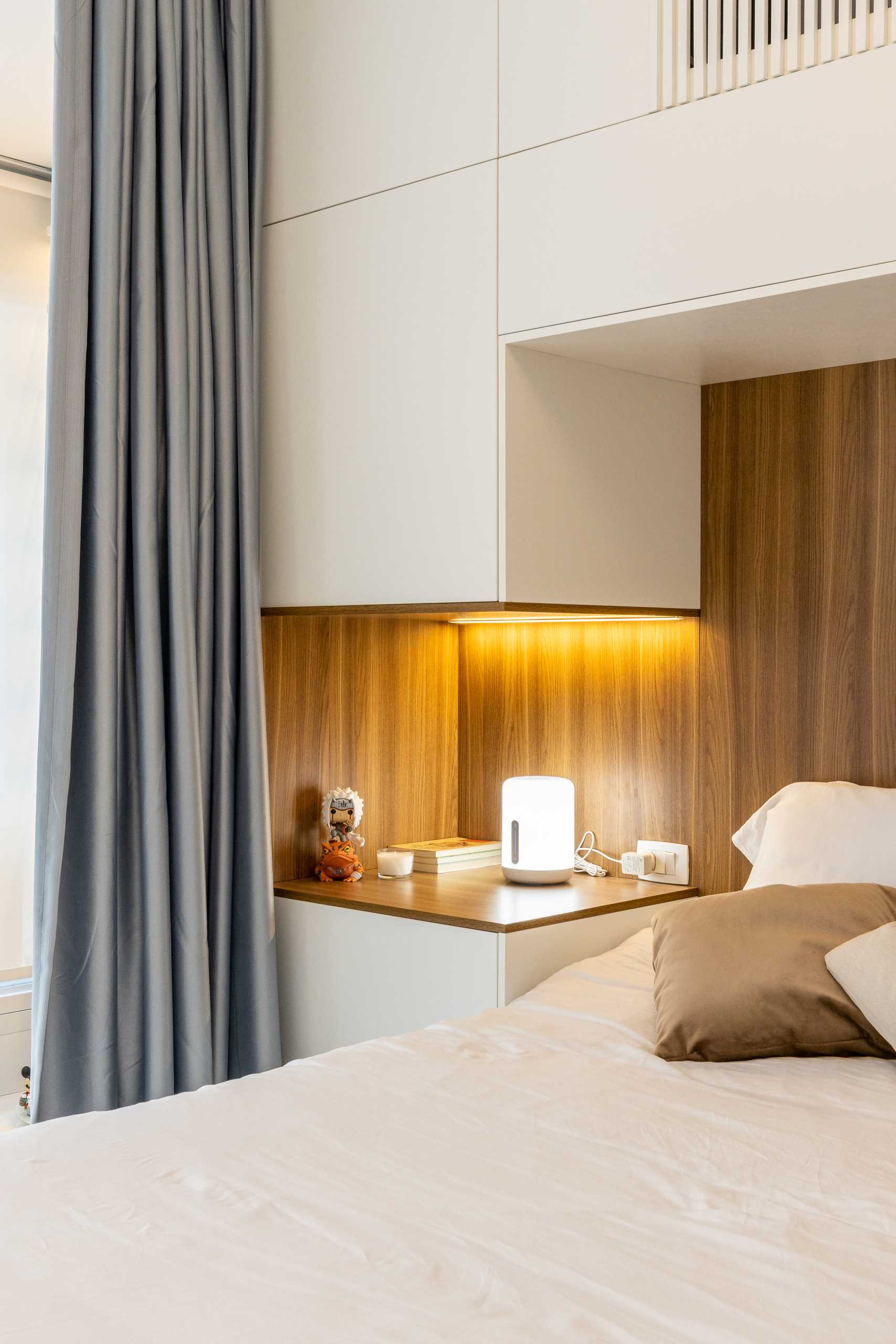 Opposite the bedroom is the kitchen, which has wood details, and a large island with an adjacent dining table.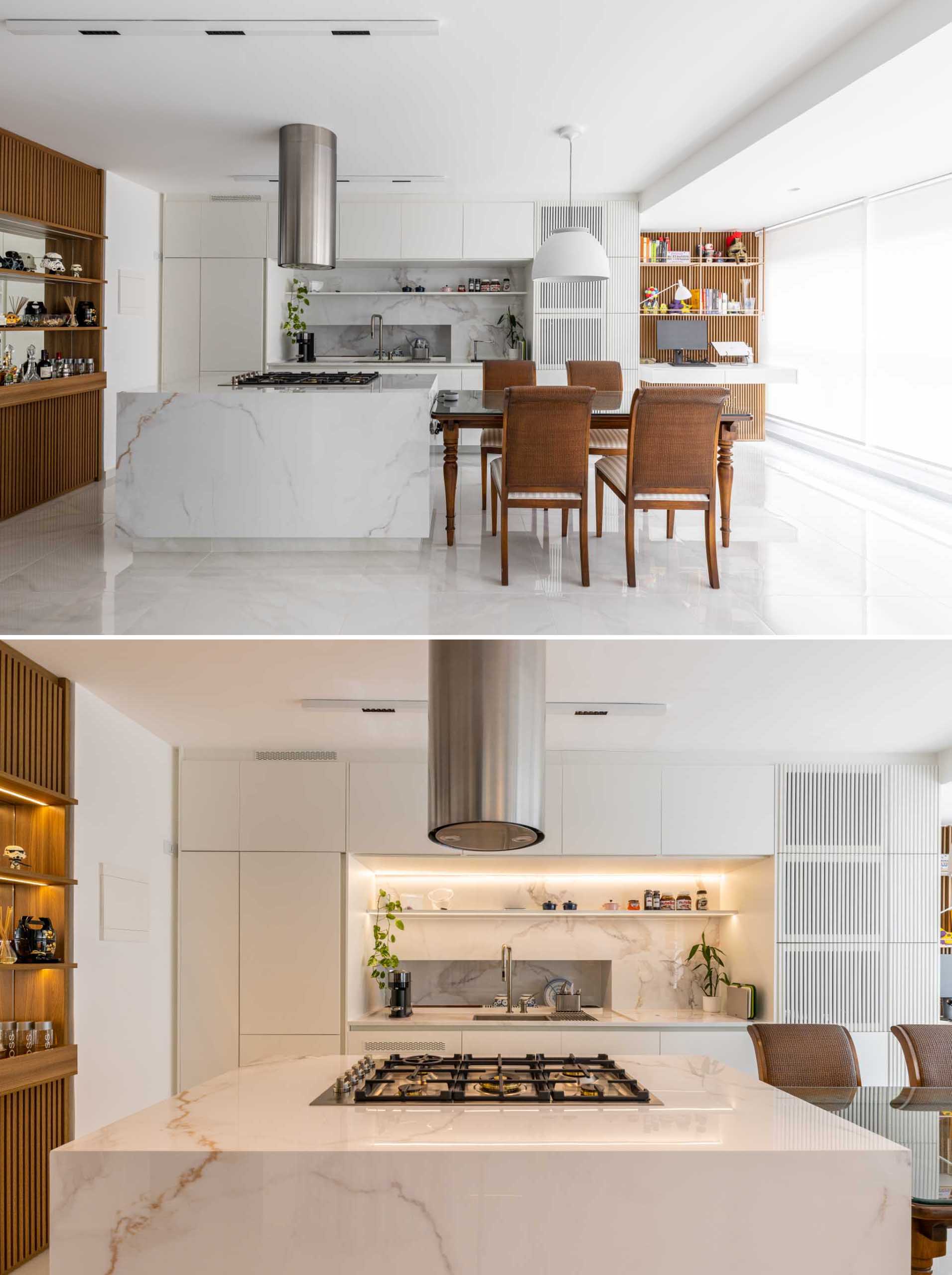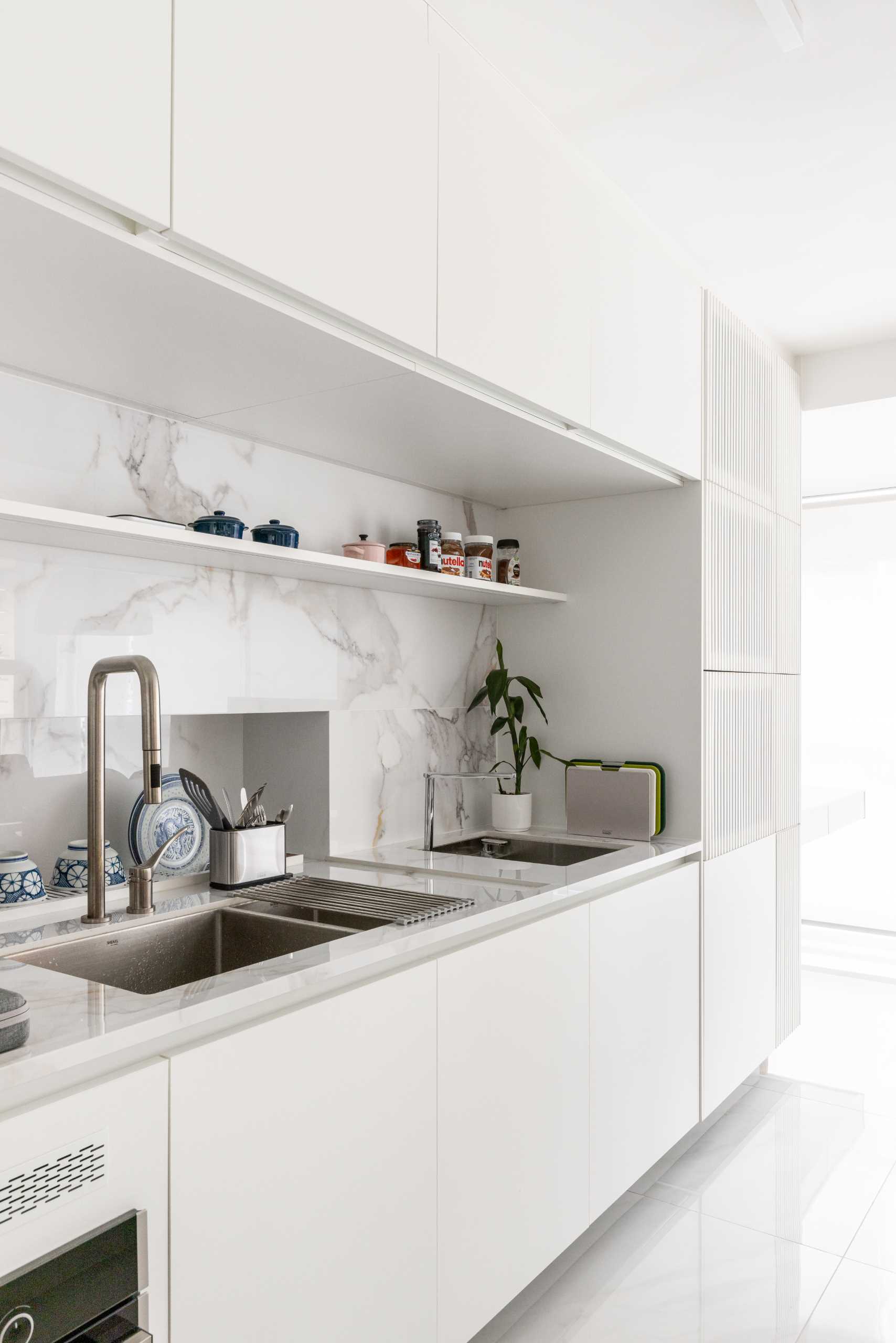 Hidden lighting adds a warm glow to the kitchen backsplash, underneath the island, and in the bar area.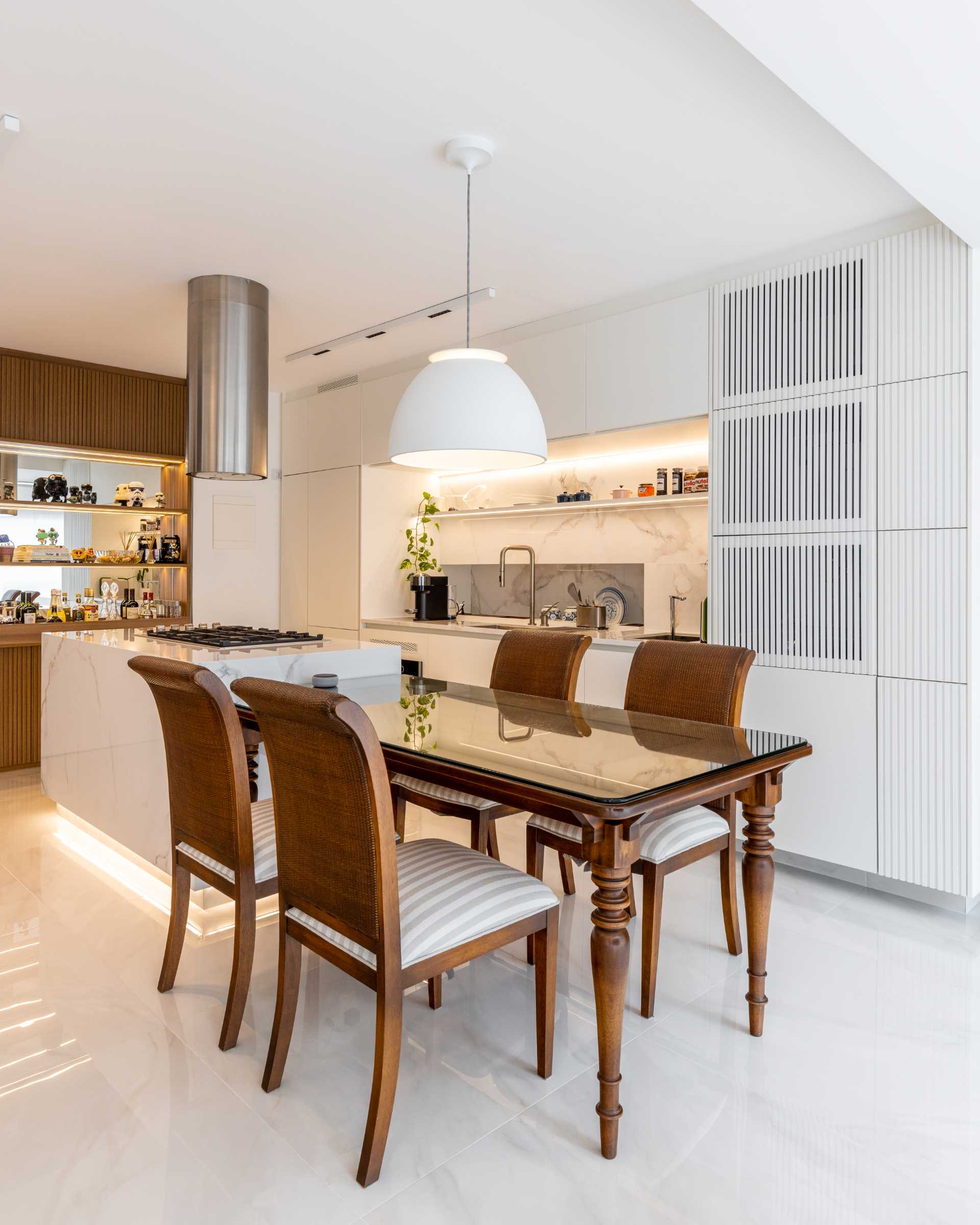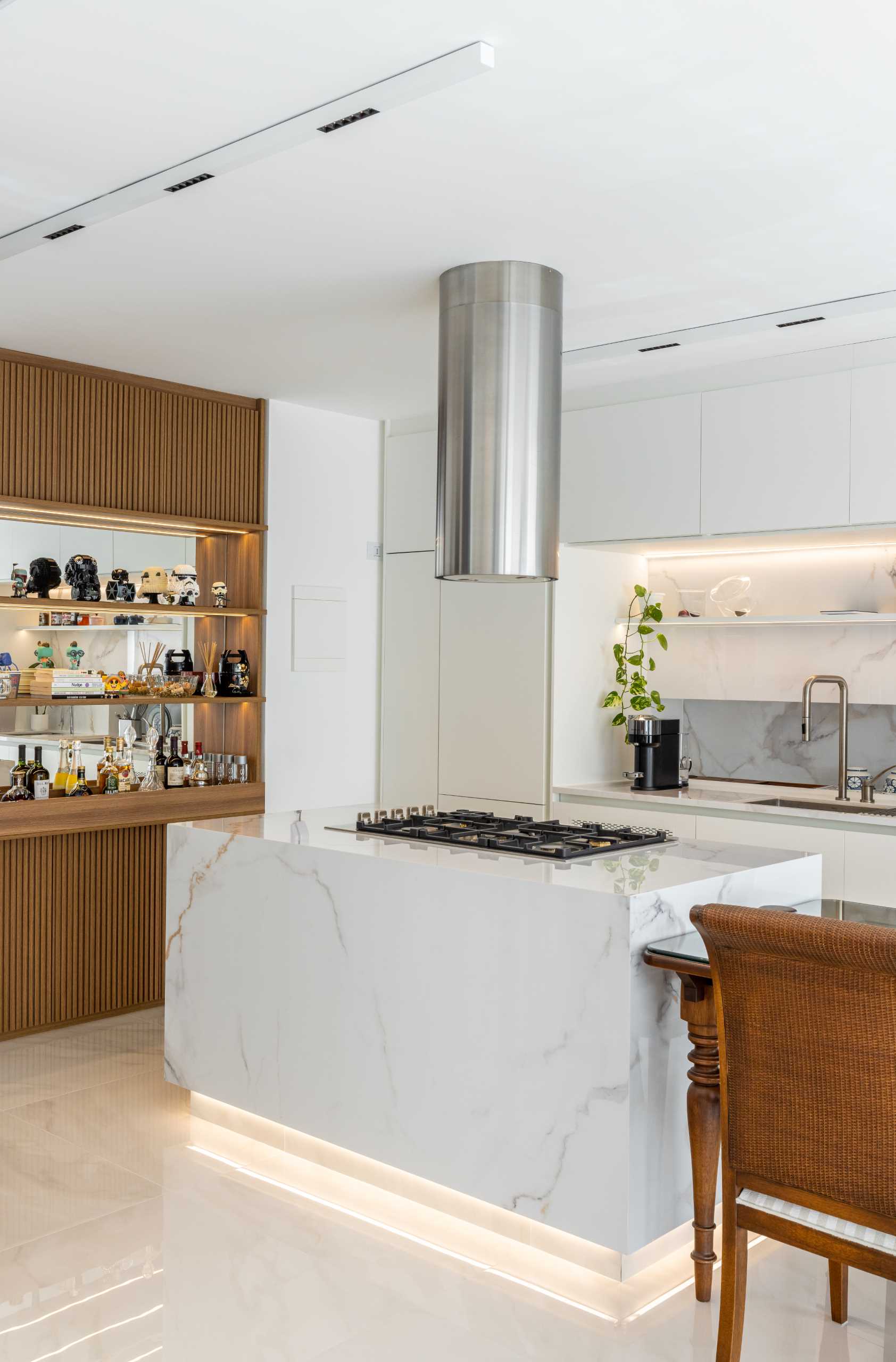 A wood accent wall by the windows acts as a backdrop for the desk.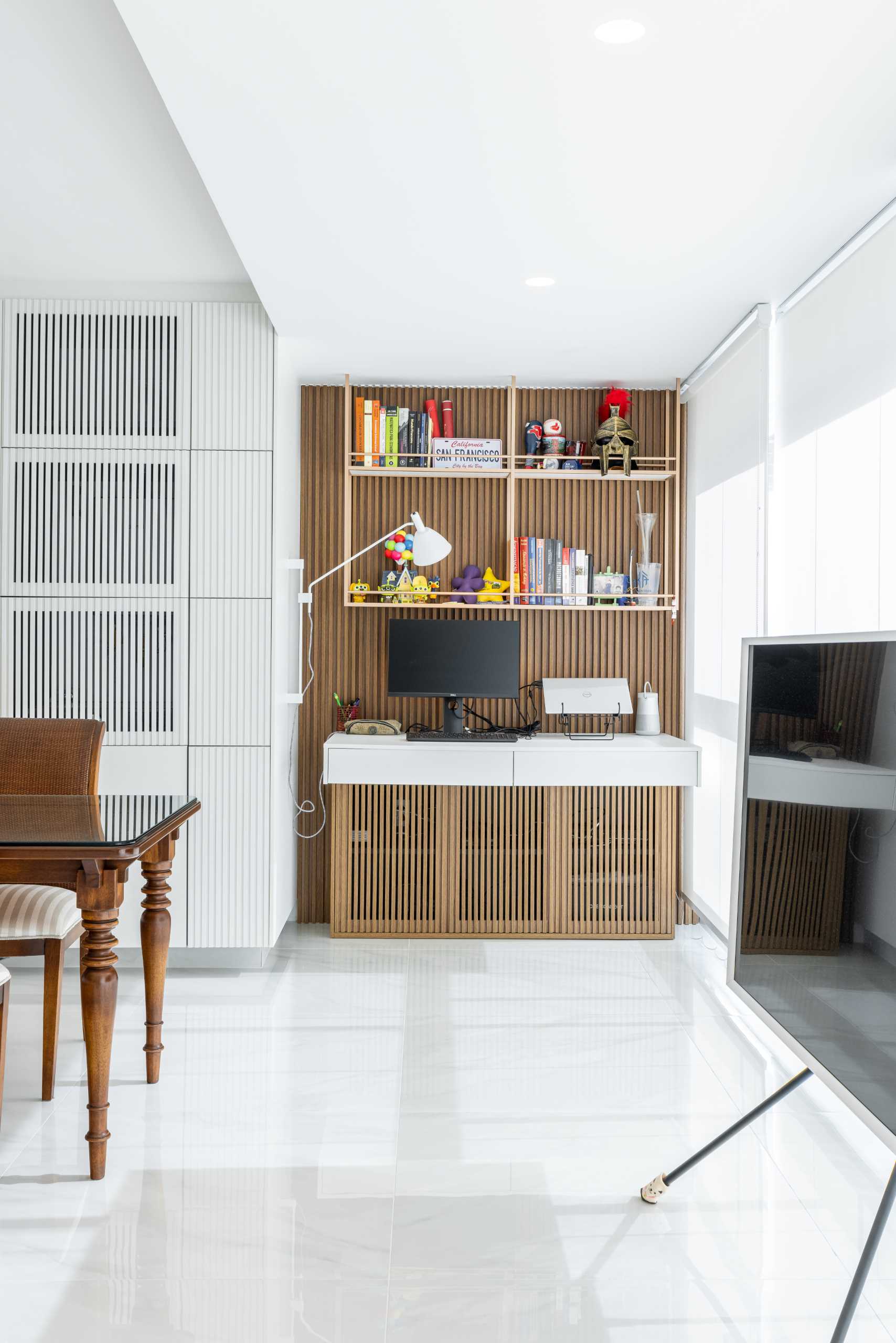 In the bathroom, there's a lower wood cabinet, a vanity with a built-in sink, and a walk-in shower.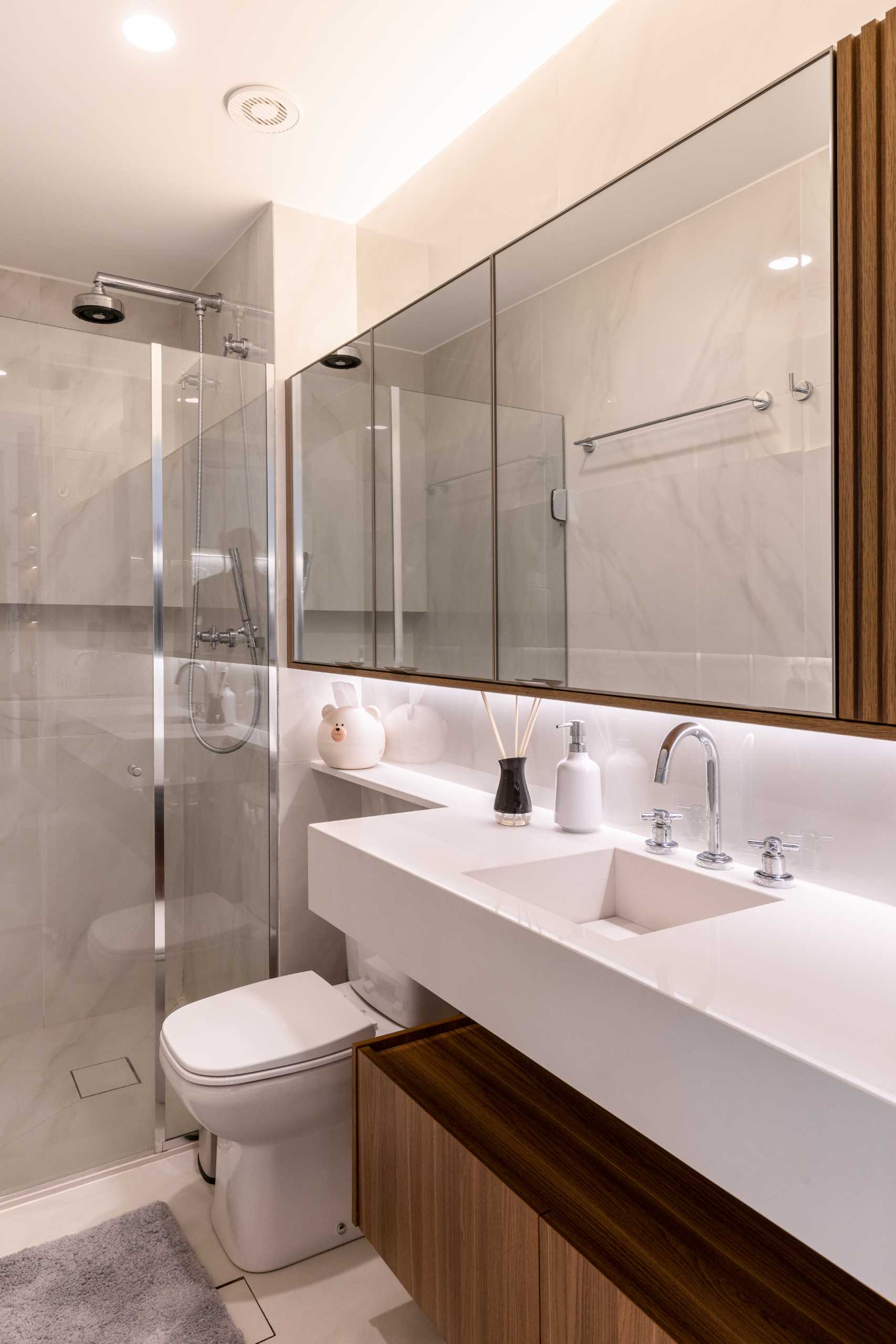 Photography by Manuel Sa
Source: Contemporist