In Barcelona's creative heart, in the district of Poblenou, Spanish architecture and interior design studio Isern Serra has transformed the ground floor of a disused building into a stunning, multi-functional workspace for digital artist Andrés Reisinger. Filled with sculptural furnishings and intriguing textures, the interiors evoke the minimalist yet surreal world in the designer's 3D creations.
Directly accessible from the street, the studio is an expansive, lofty double-height space featuring a mezzanine in the middle. For the project, Isern Serra kept parts of the former structure completely intact, such as concrete pillars and exposed ceilings, while adding new elegant elements to highlight the sculptural aesthetic of the space and create a harmonious design balance—something raw yet soothing. Alongside concrete, the material palette includes quartz and stainless steel, the latter found in the captivating spiral staircase that connects the two floors and in the ample kitchen, which immediately grabs the attention of visitors. All interior choices were intended to reflect the artist's pared-back, minimalist style yet highly sculptural design language. For the walls, Isern Serra used a quartz-based paint in the form of a paste, while for flooring, the choice fell on a natural finishing of micro-cement, created to match the neutral tones and textural effect of the overall space.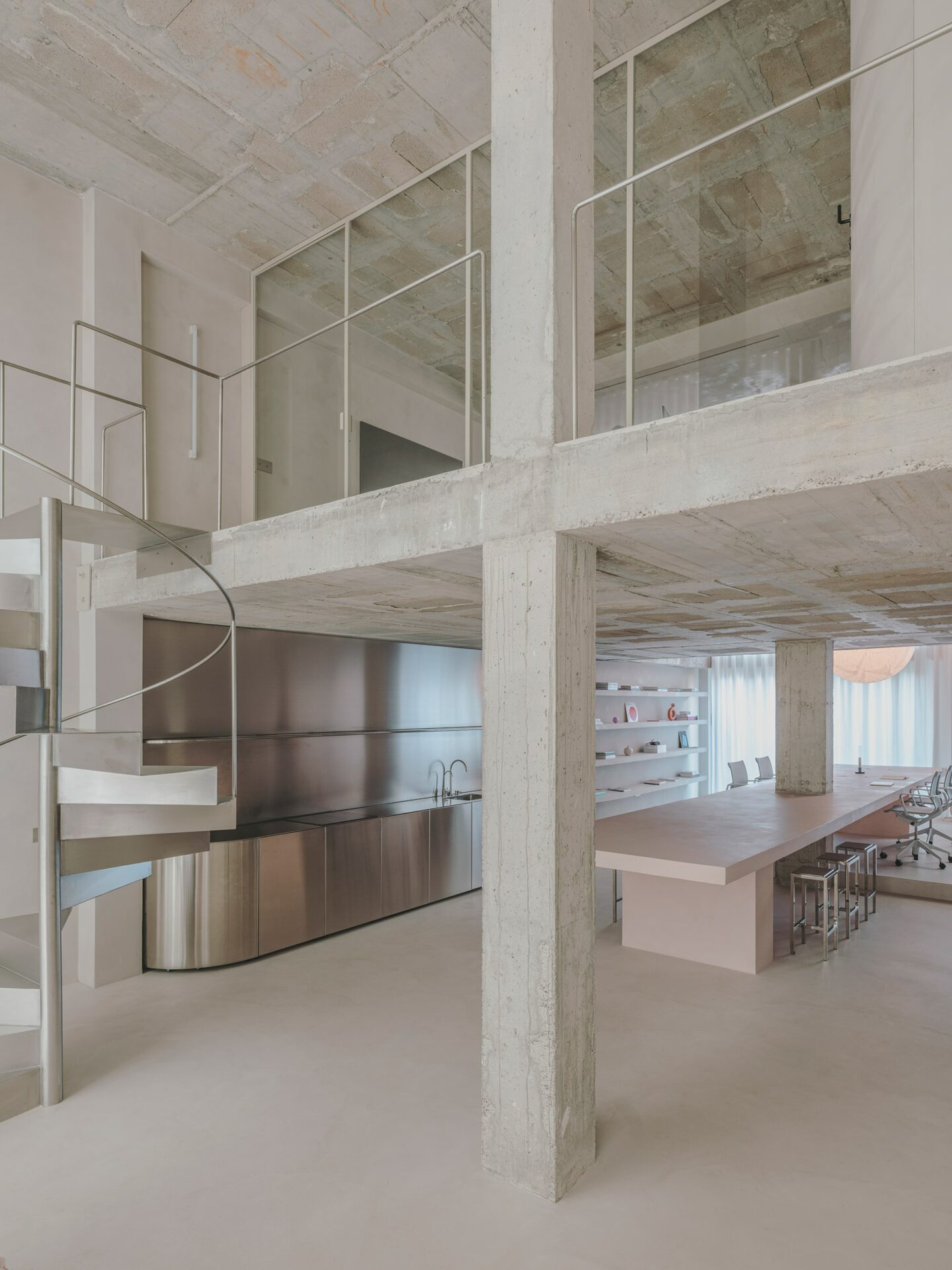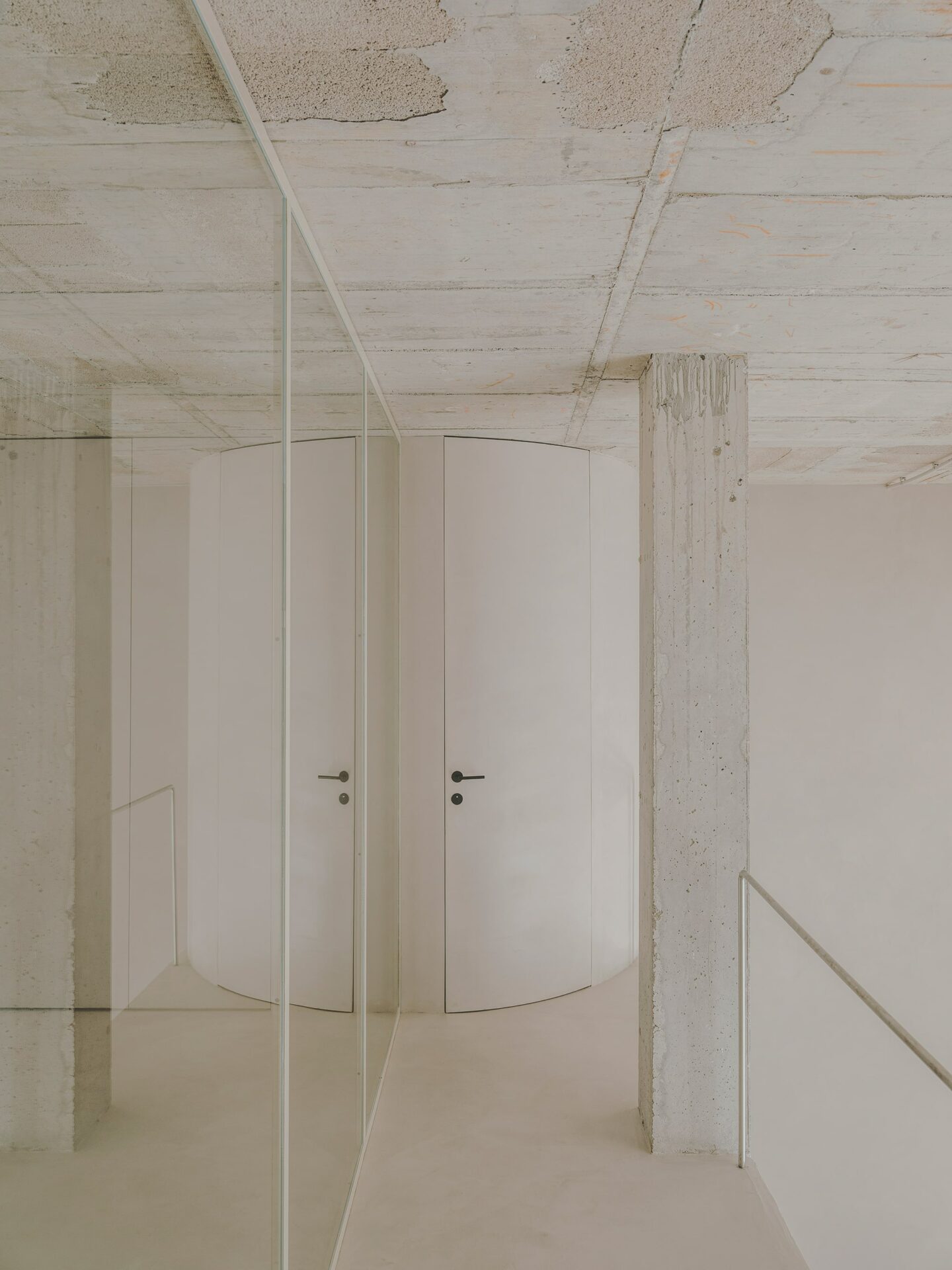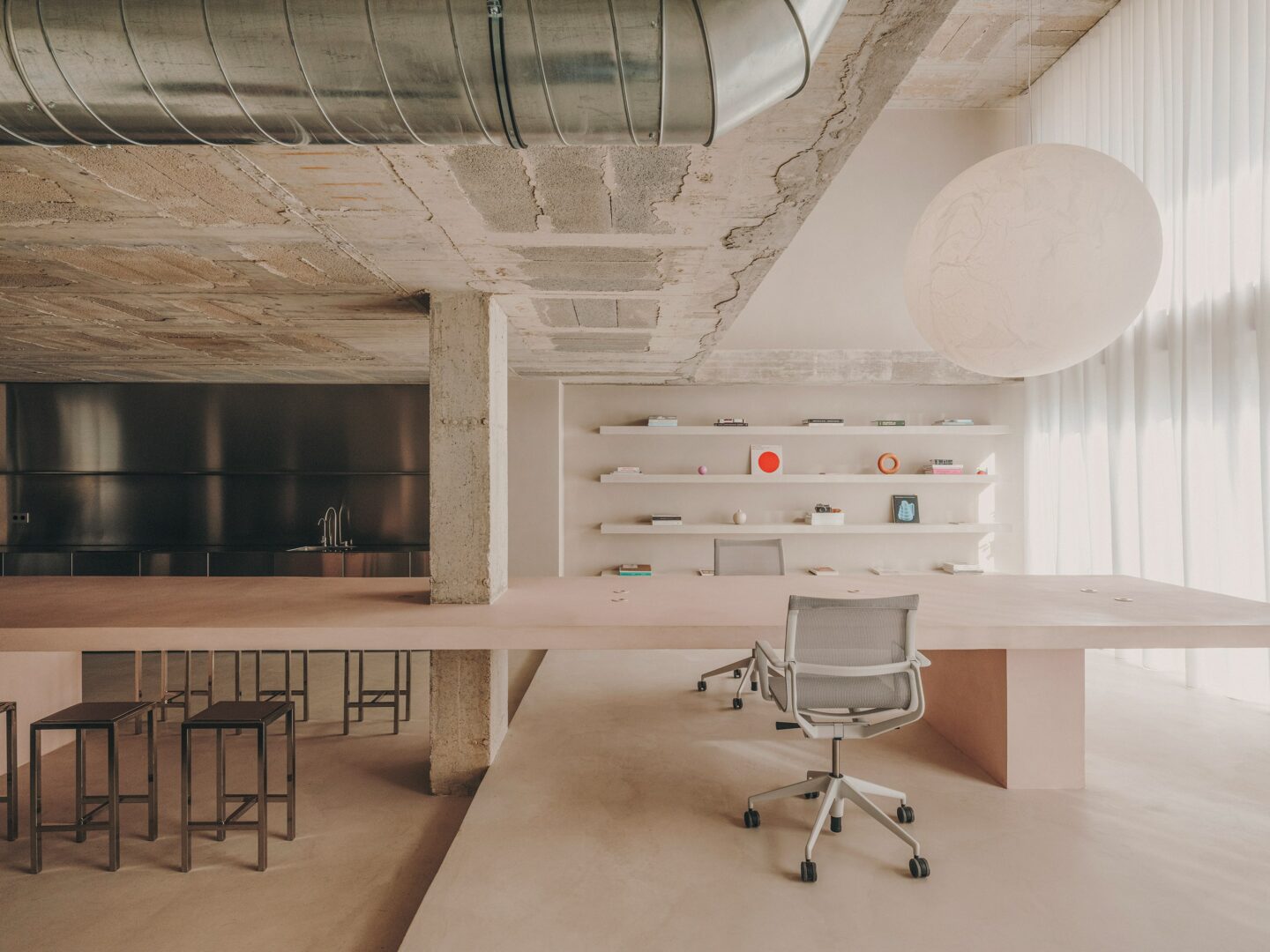 On the ground floor, a long concrete table built on site and attached to a structural pillar is intended for working and dining. It is the undiscussed visual centerpiece of the otherwise monochromatic office, painted in a subtle hue between millennial pink and beige. Metal stools surround the table, while a spherical lamp with a 120cm diameter—the 'Moon' design by Davide Groppi'—hangs above it, instilling an immediate feeling of calm and serenity in the room. Upstairs, in Reisinger's private office, a large wooden desk with Cassina's LC7 chairs by Charlotte Perriand transforms the workspace into an occasional meeting room. Around it, plush pink seating adds a touch of warmth to the workspace, subtly evoking the designer's years-long fascination with the color pink. Overall, the space was designed to constantly inspire Reisinger's work rather than distract him from it. Throughout, a curated selection of his designs sits alongside iconic furniture pieces, including the physical edition of Reisinger's own popular 'Hortensia Chair', Miles van der Rohe's 'MR Lounge Chairs', and red 'Toio' floor lamps by FLOS. Outside, a large rear terrace completes the project, functioning as a zen space beautifully curated with sitting areas and various plants.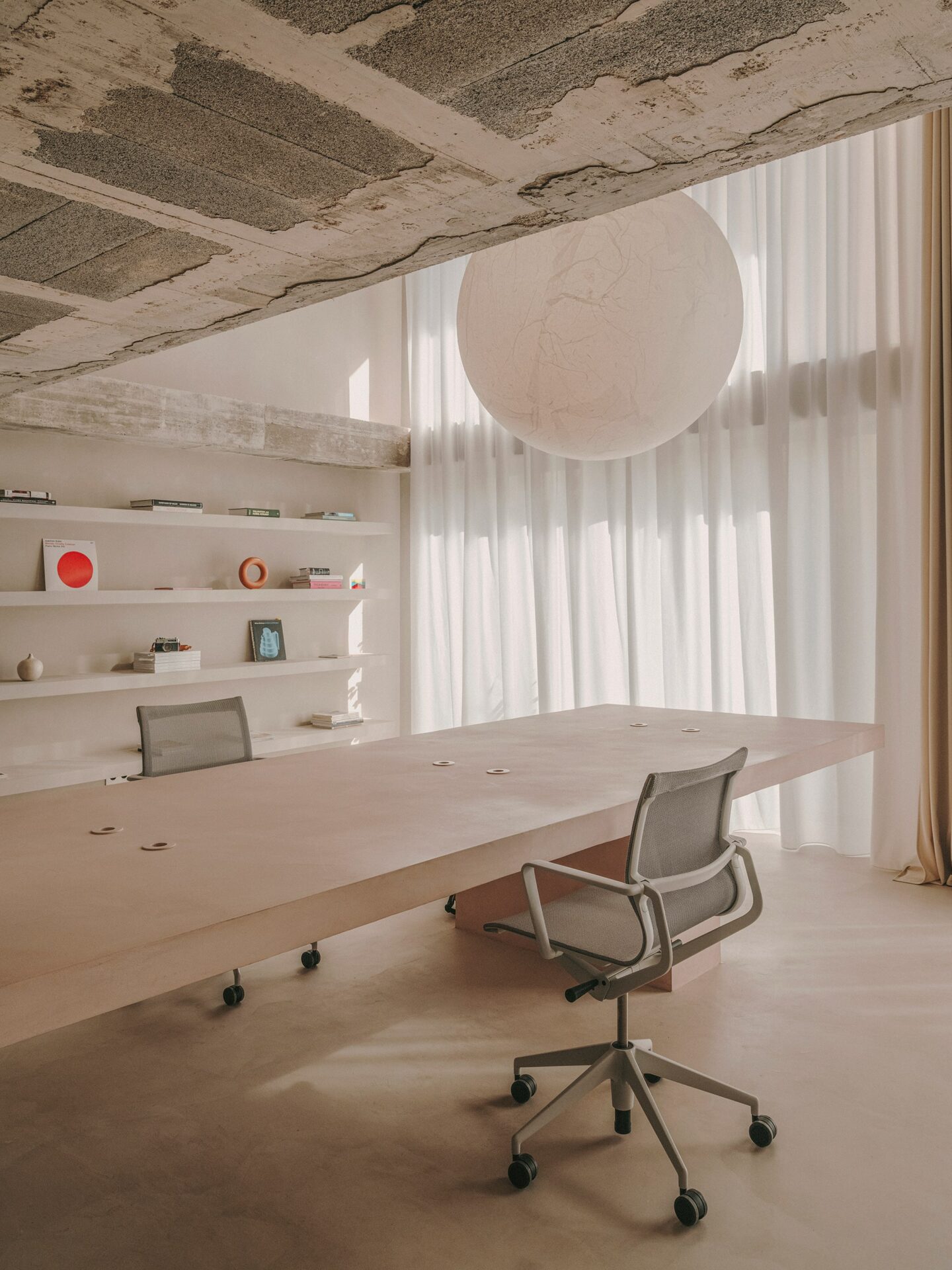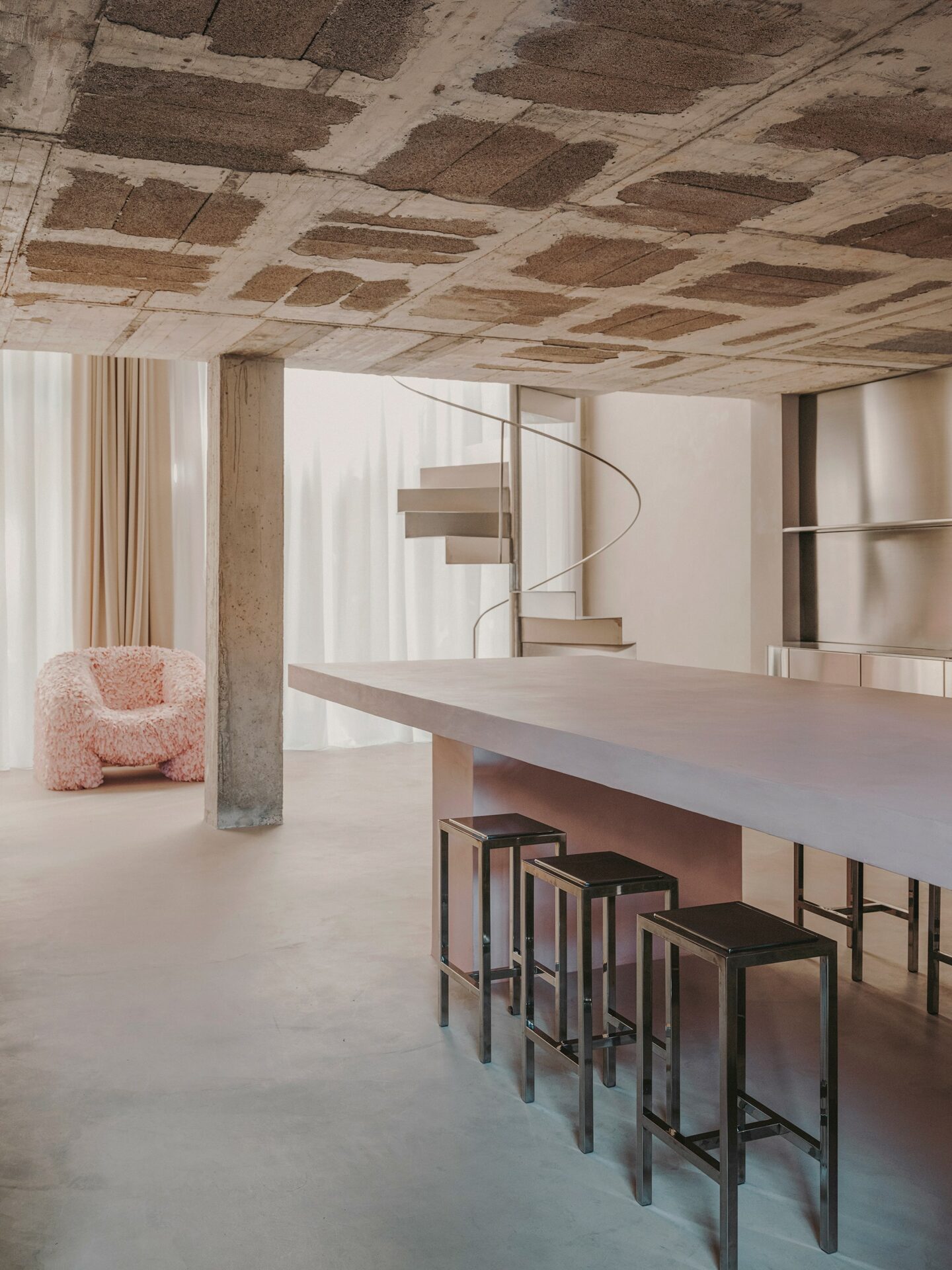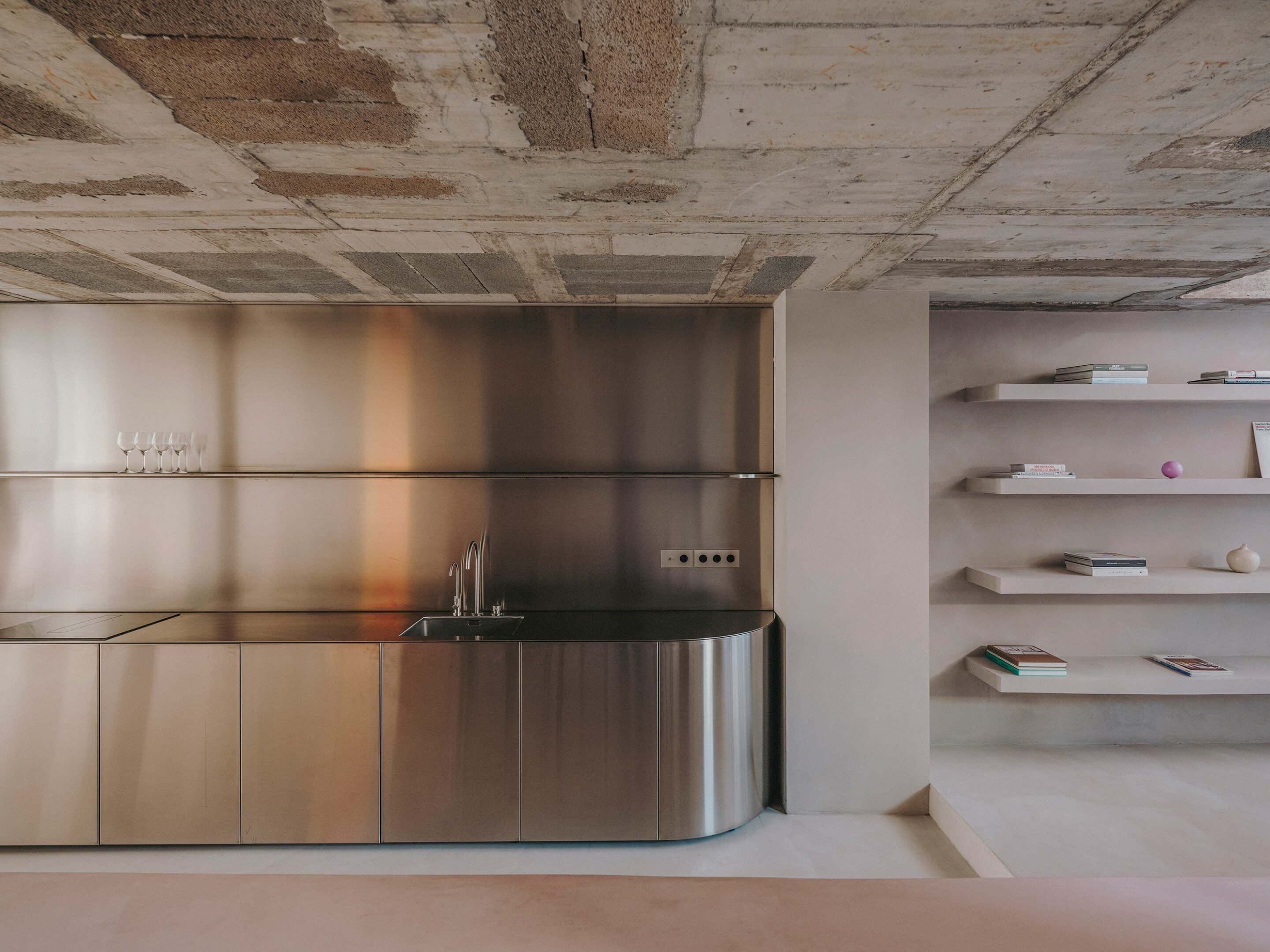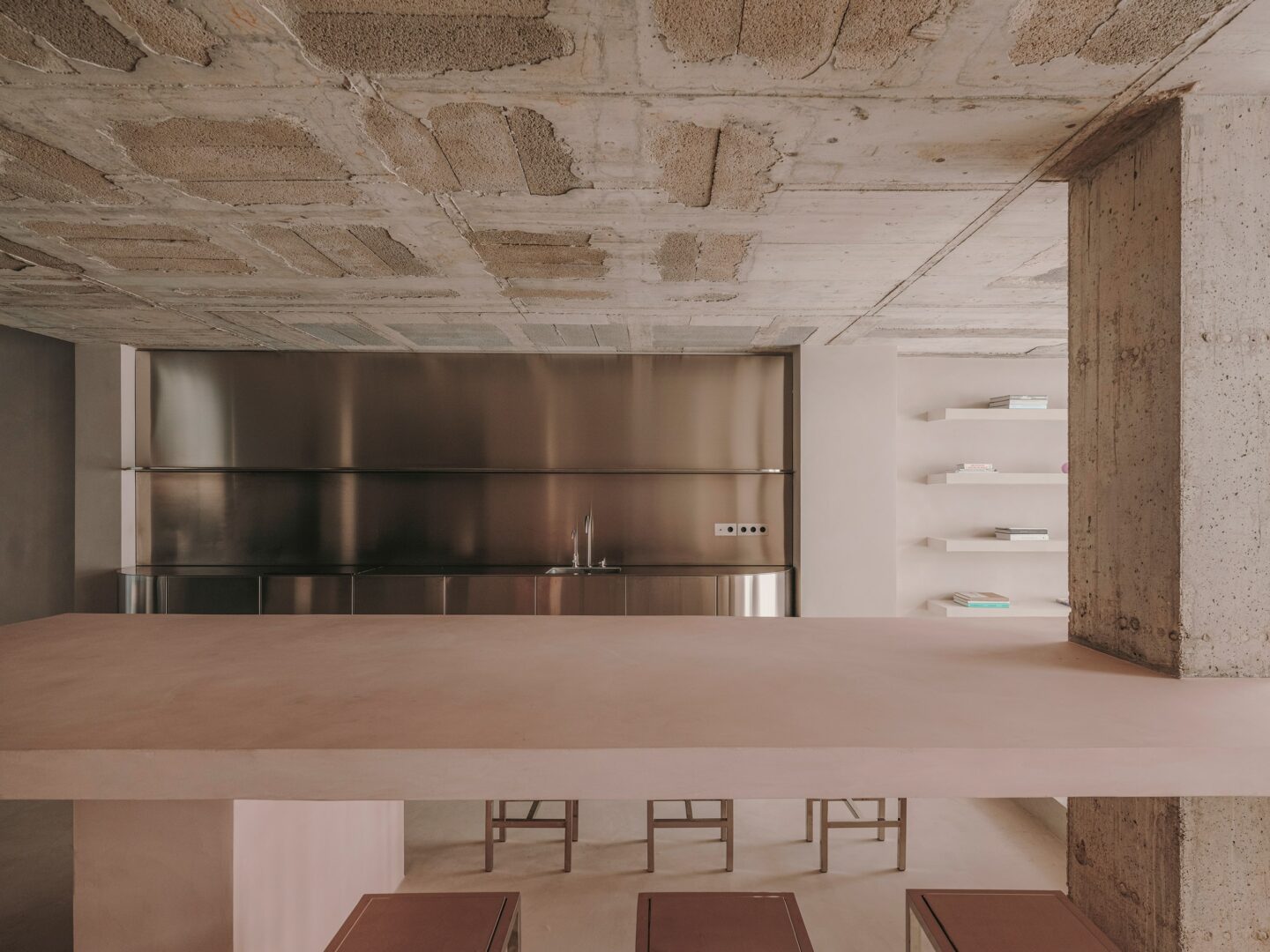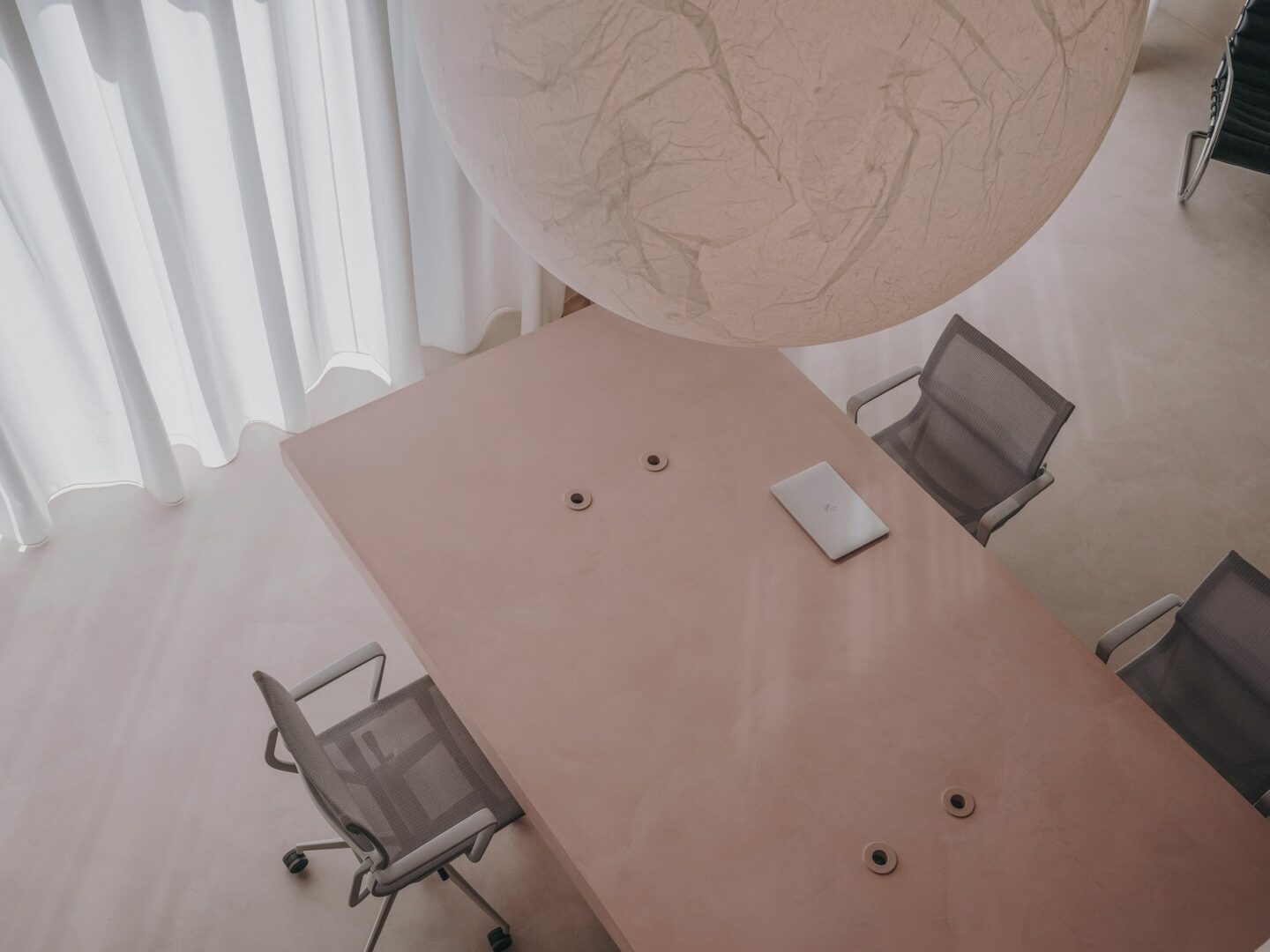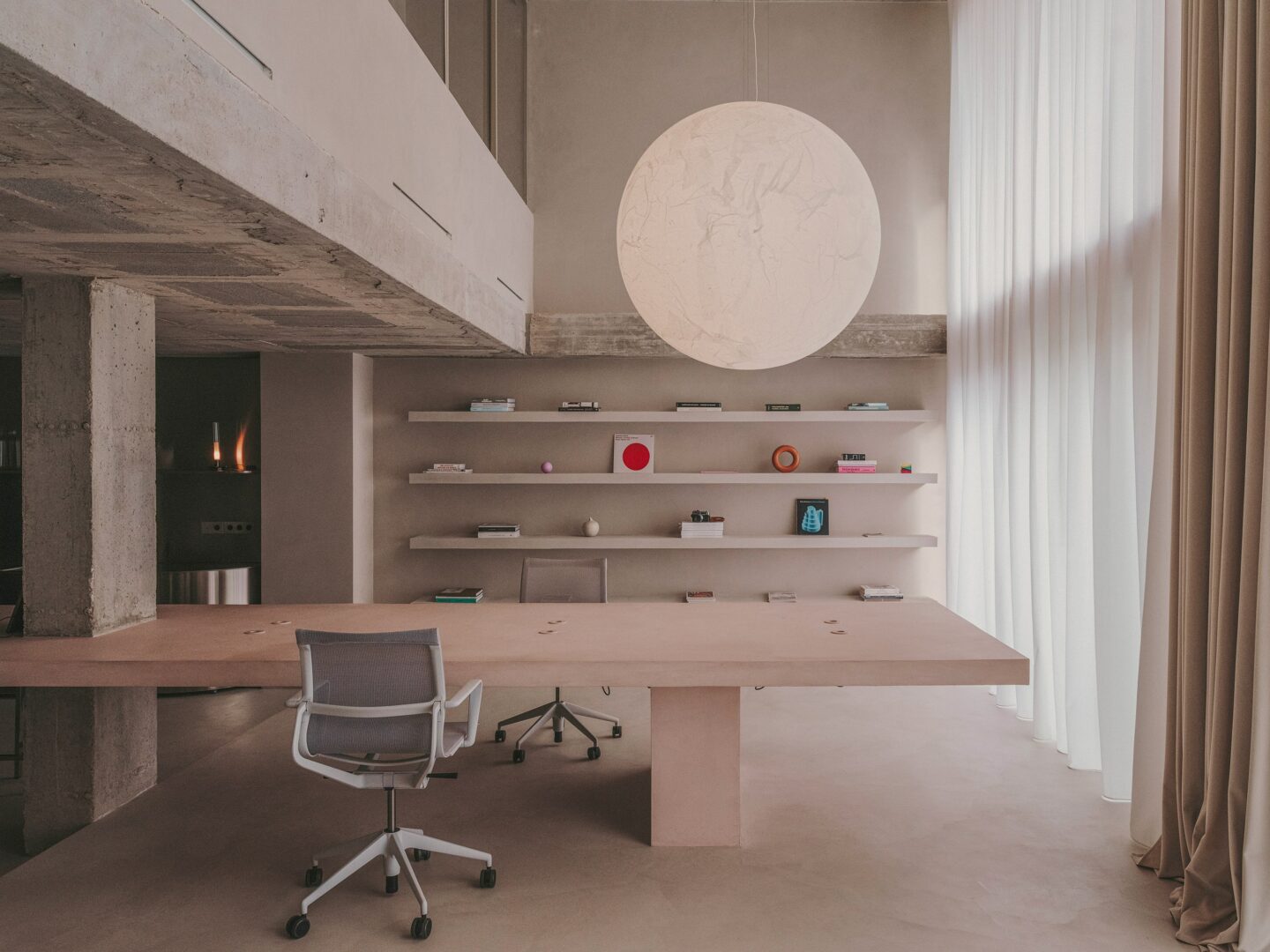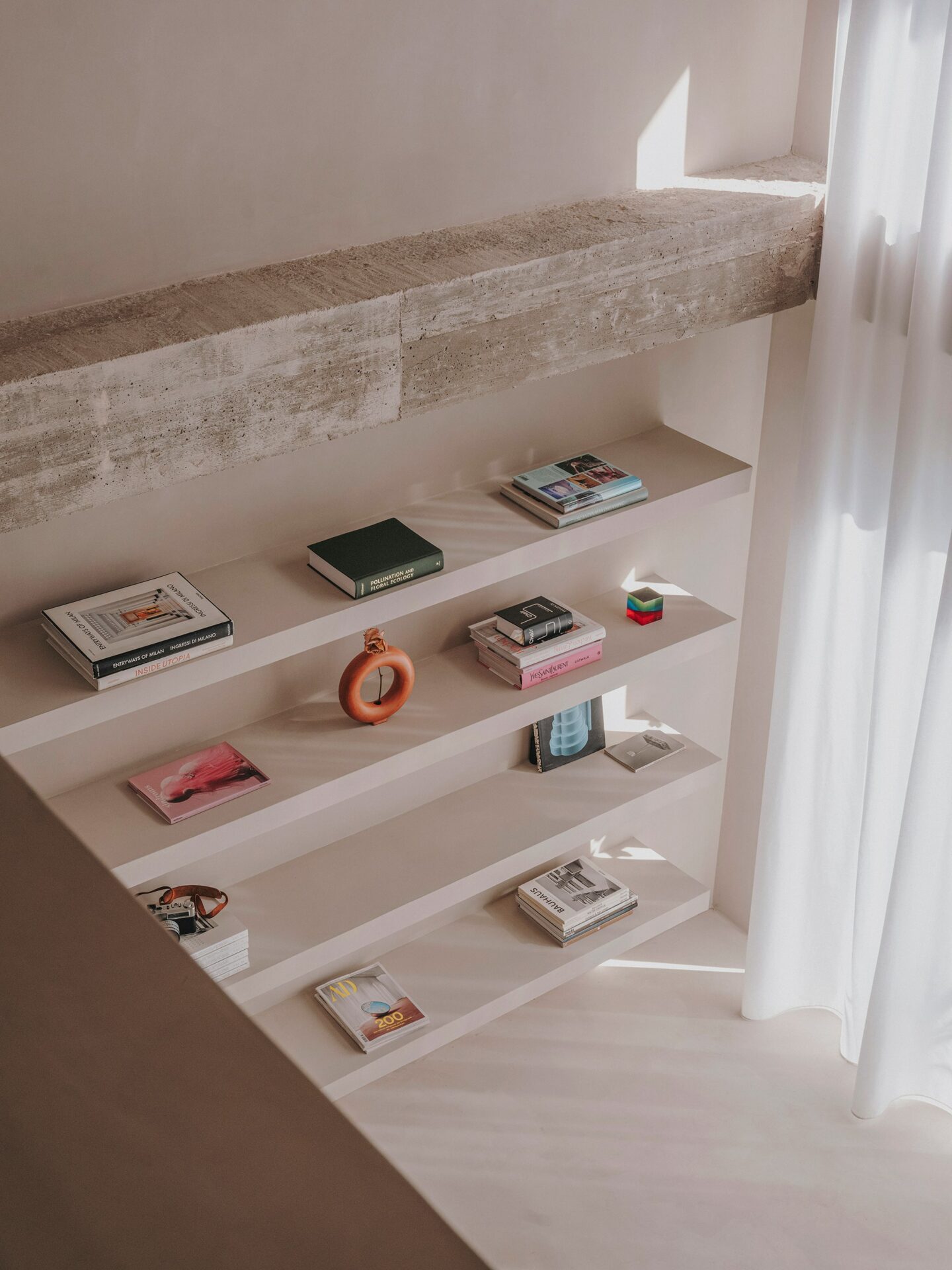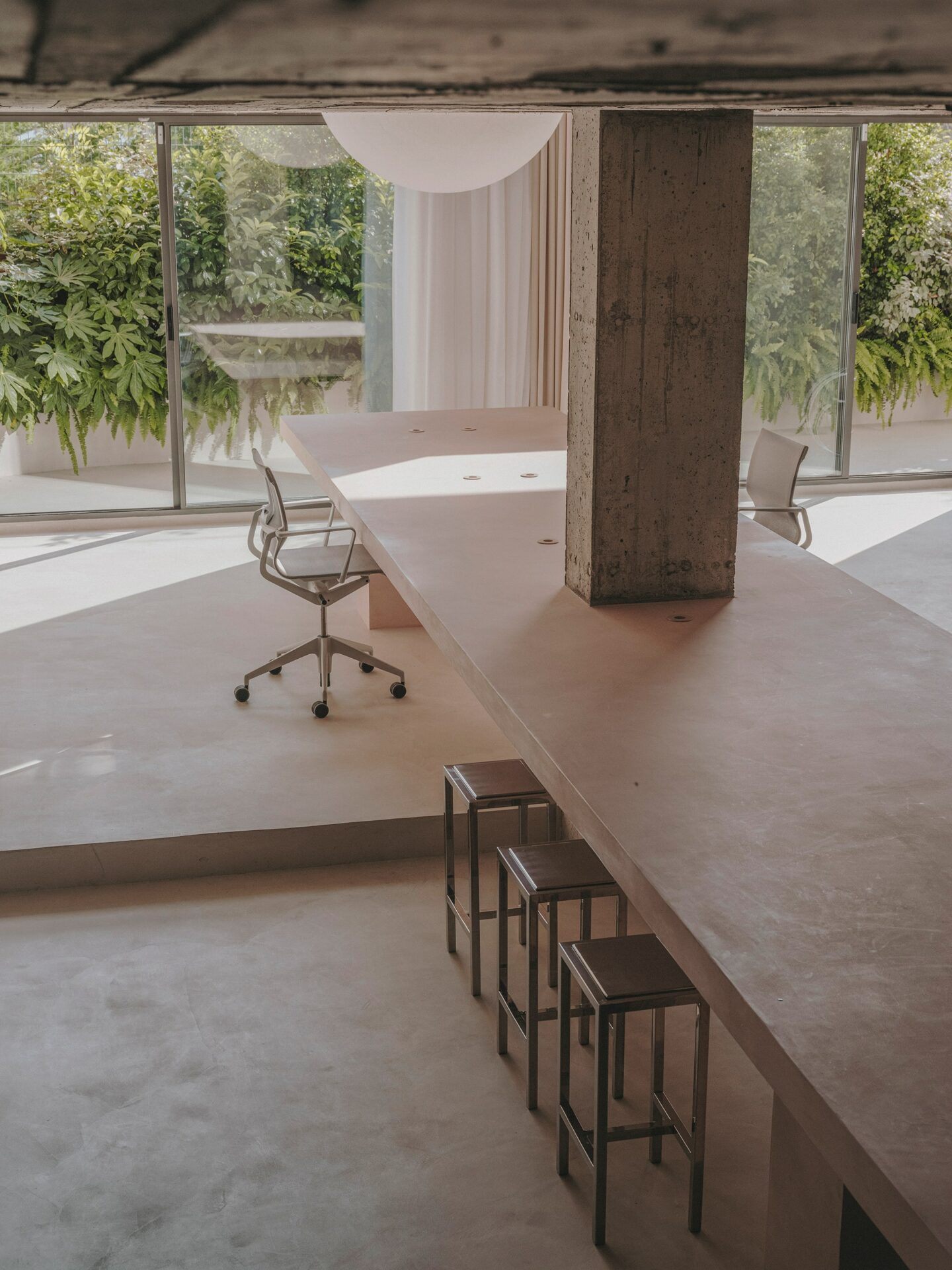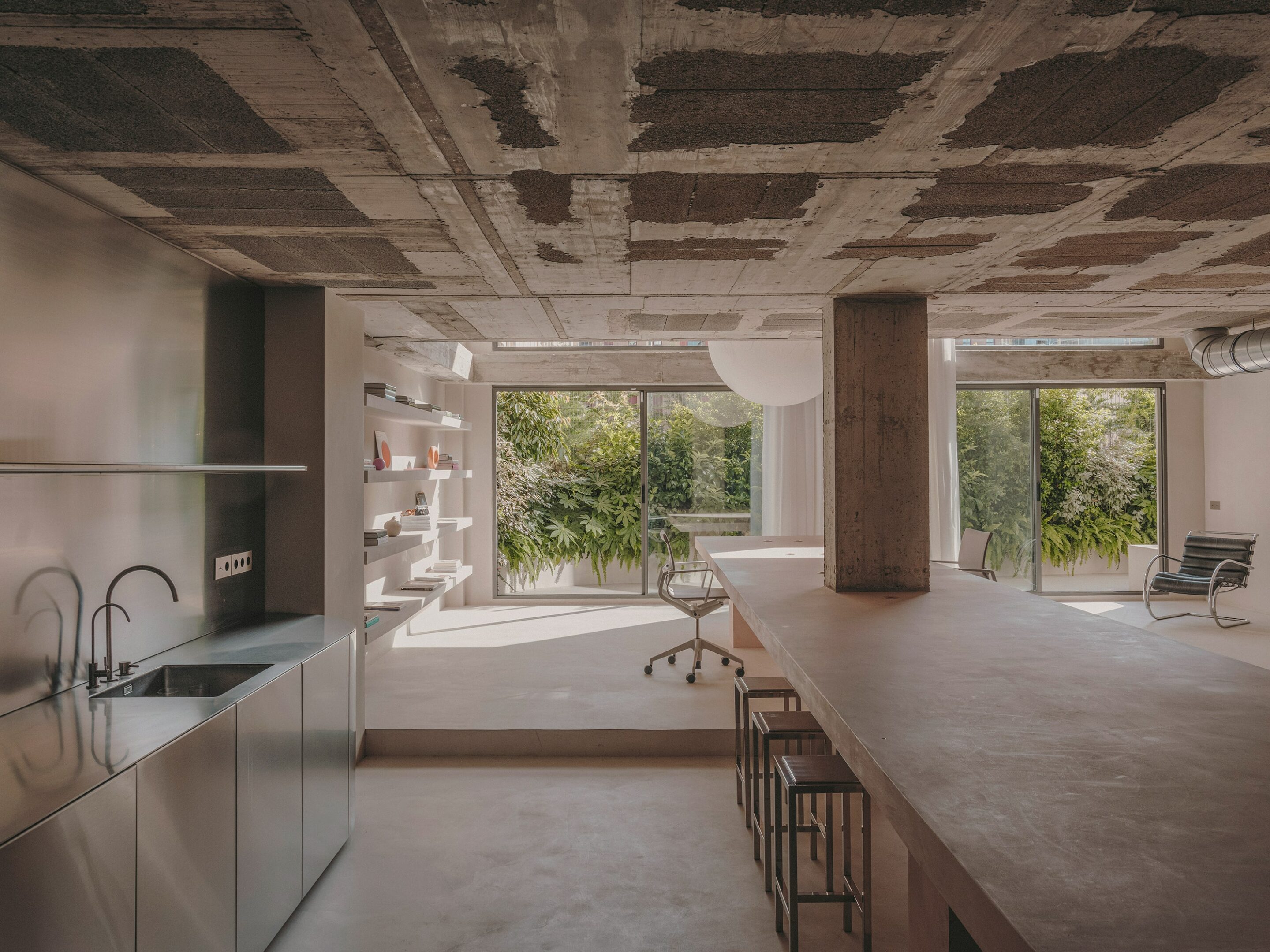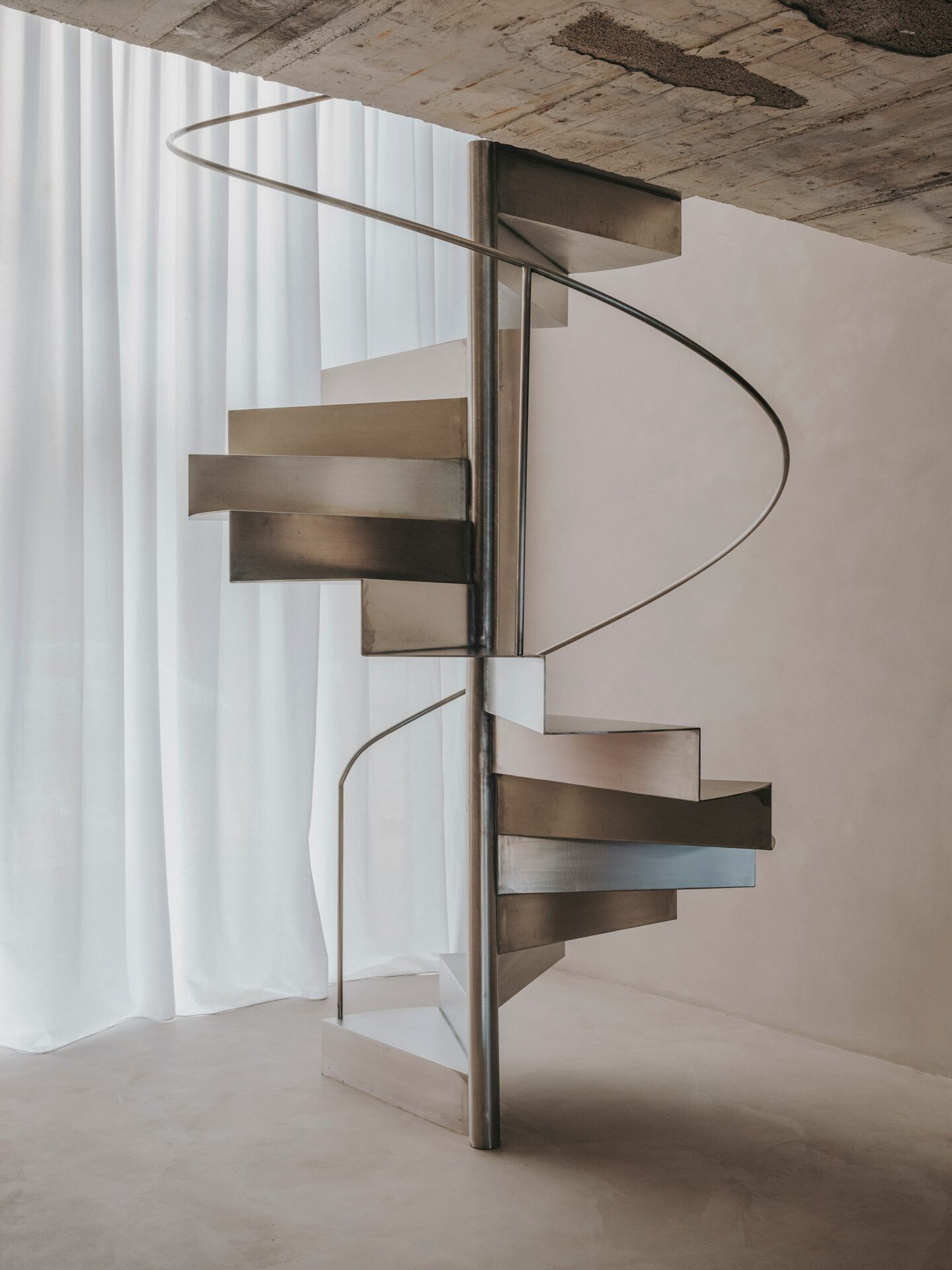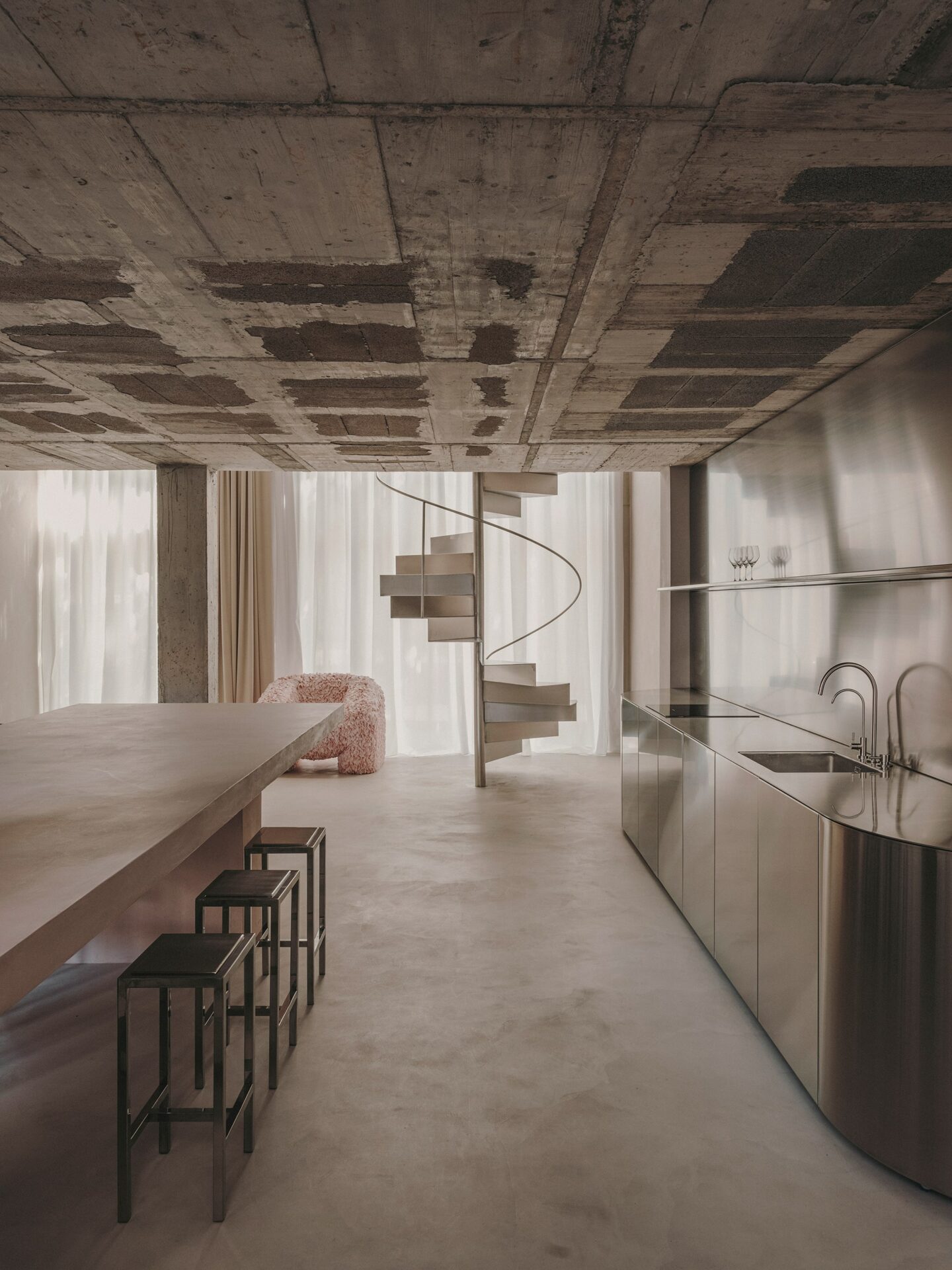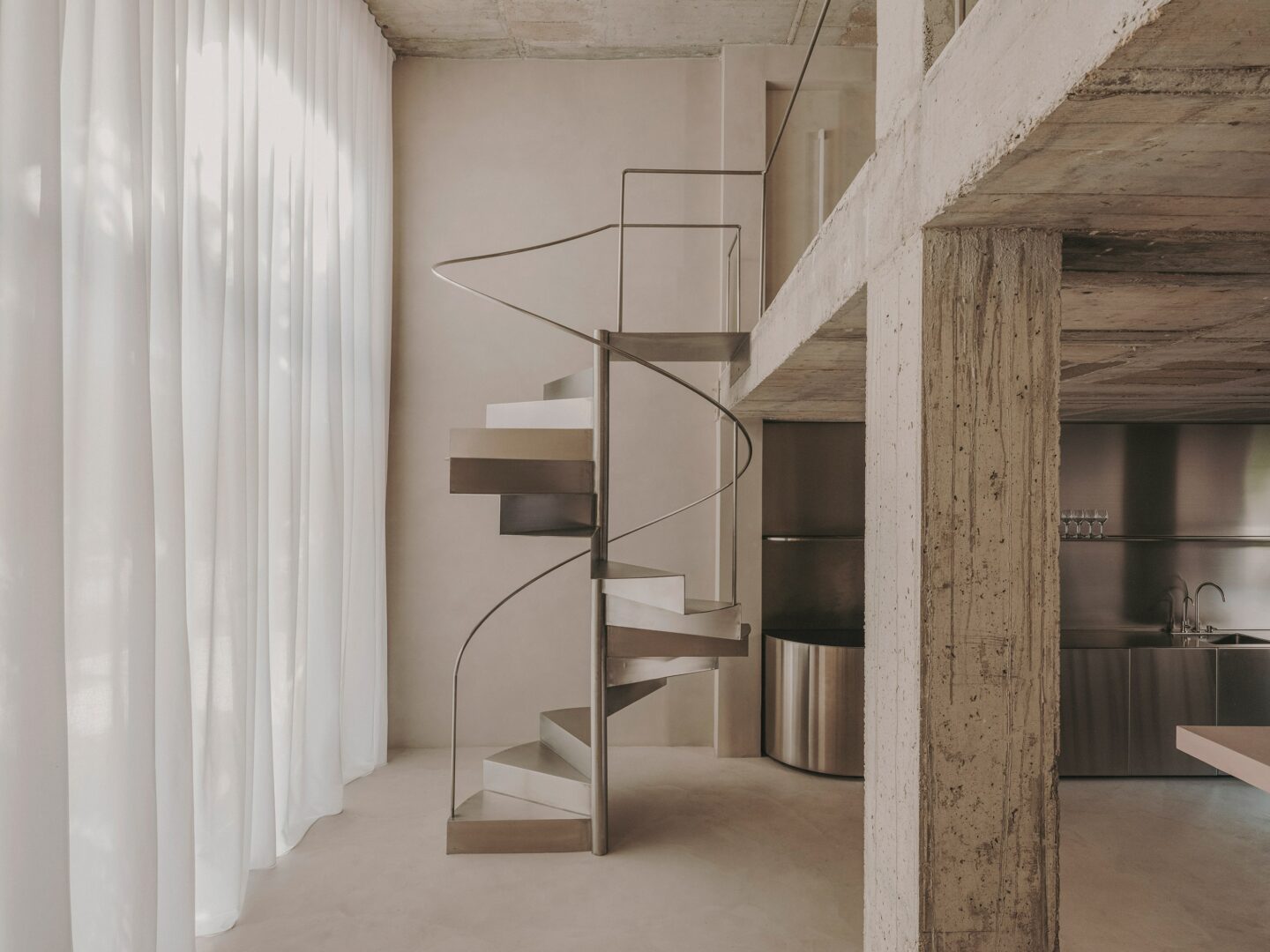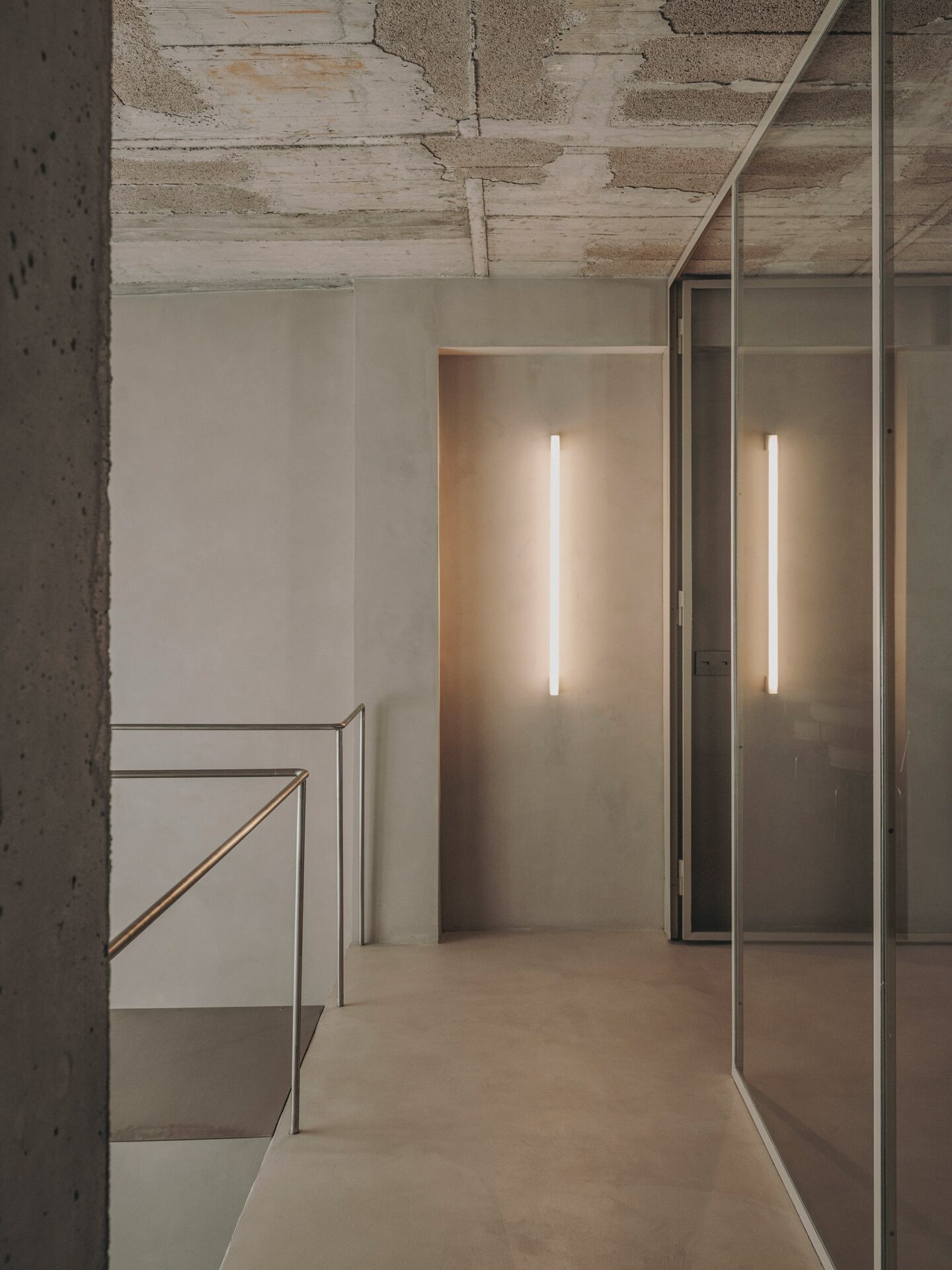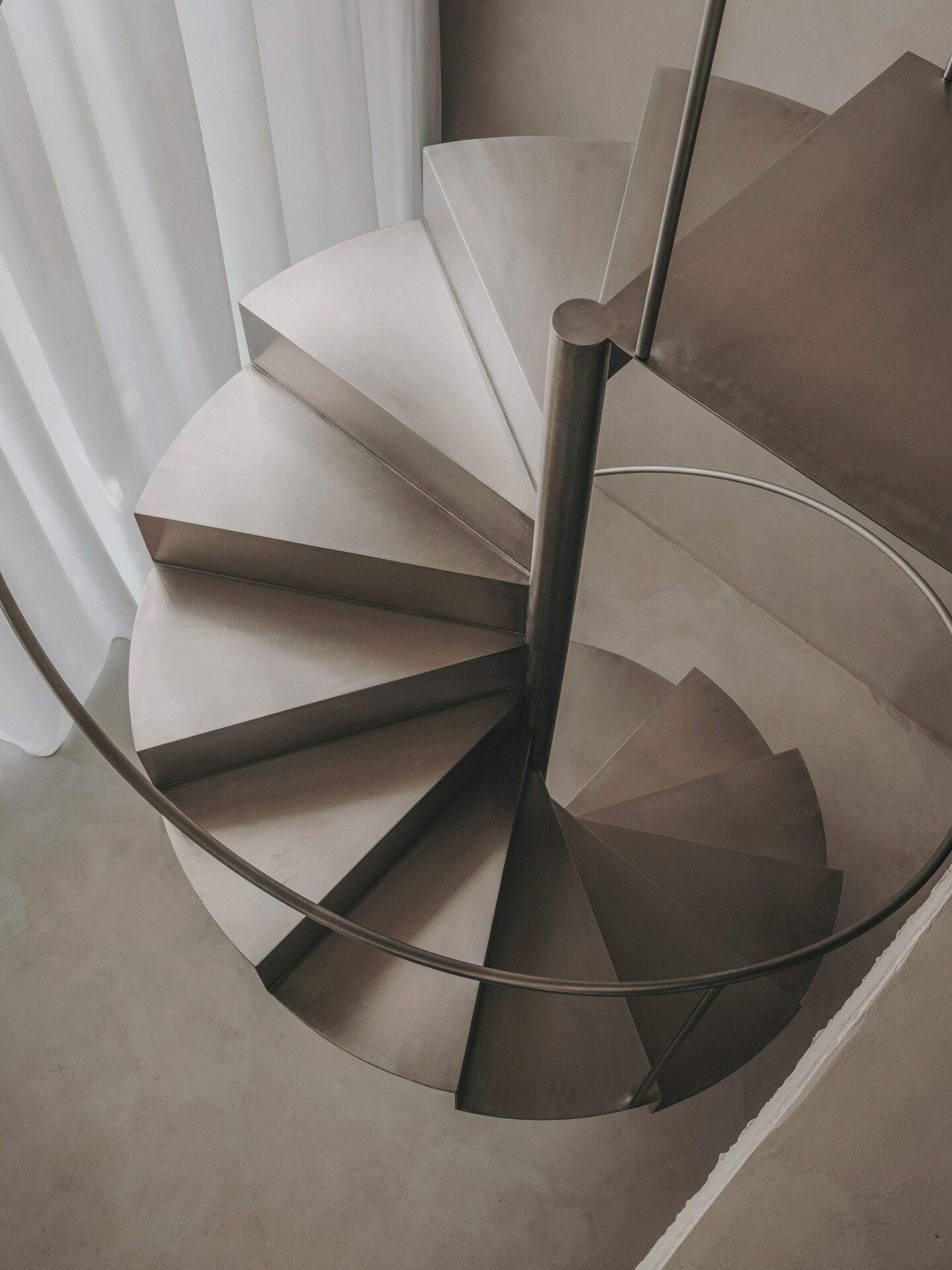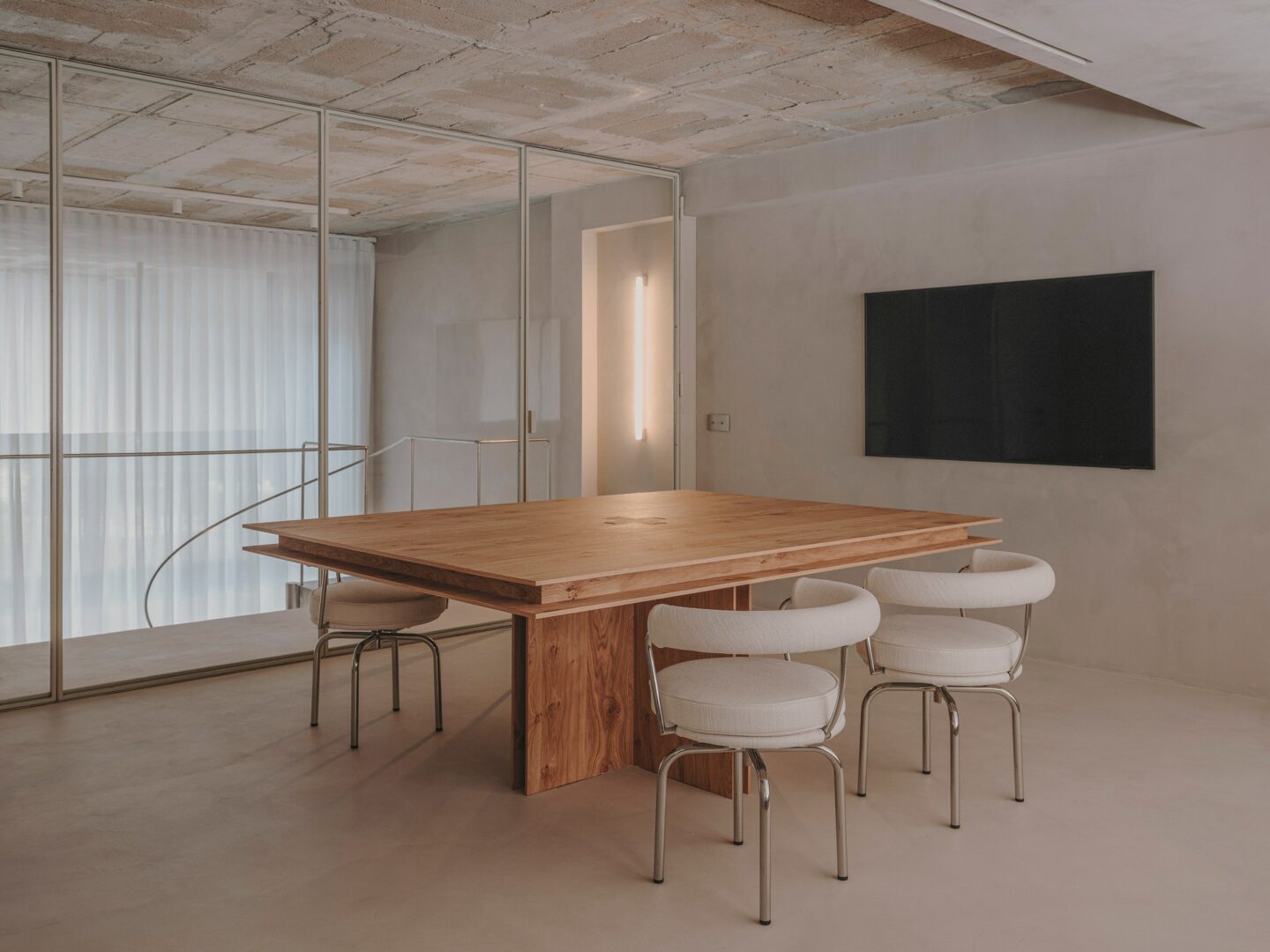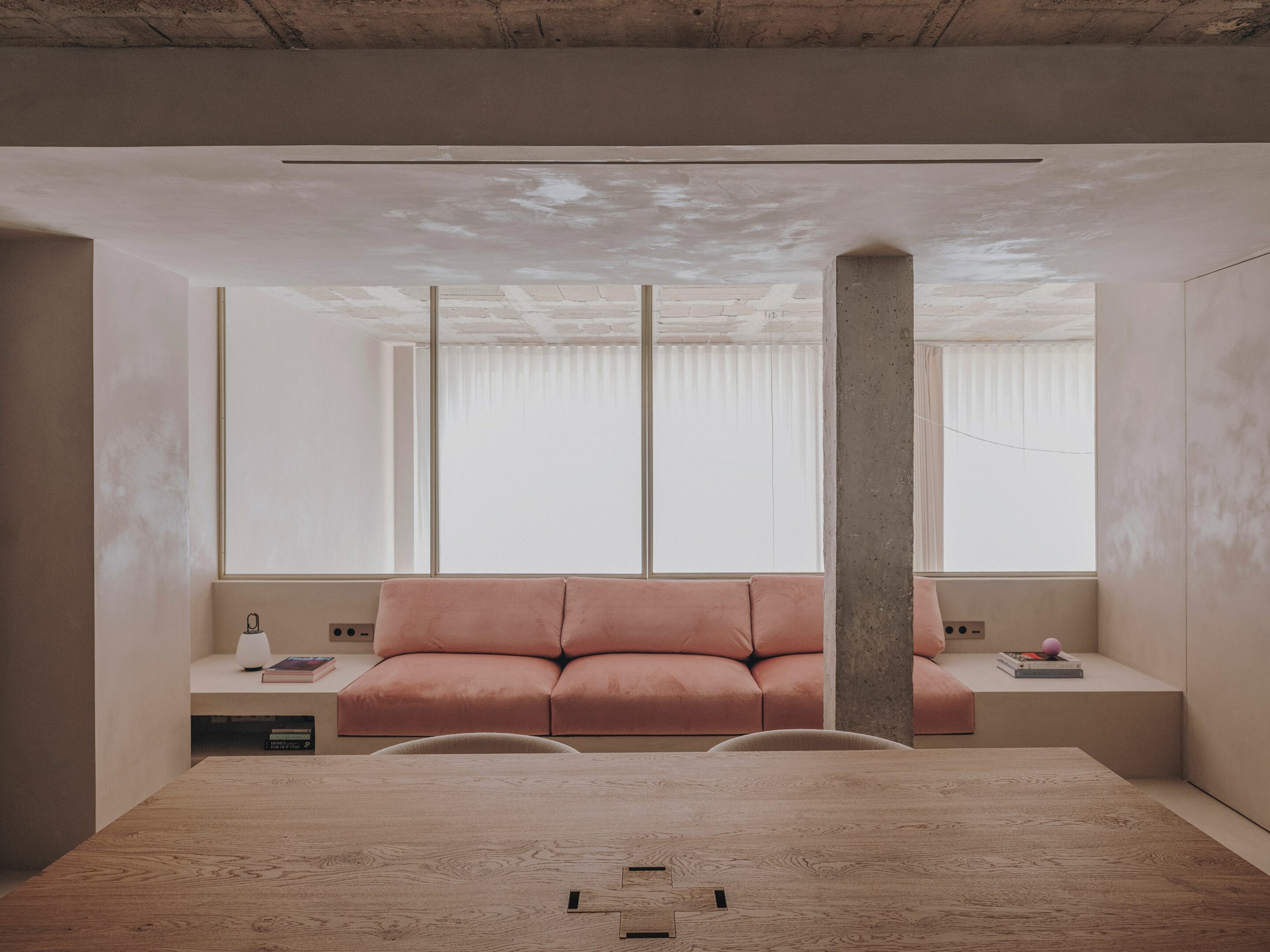 Source: Ignant