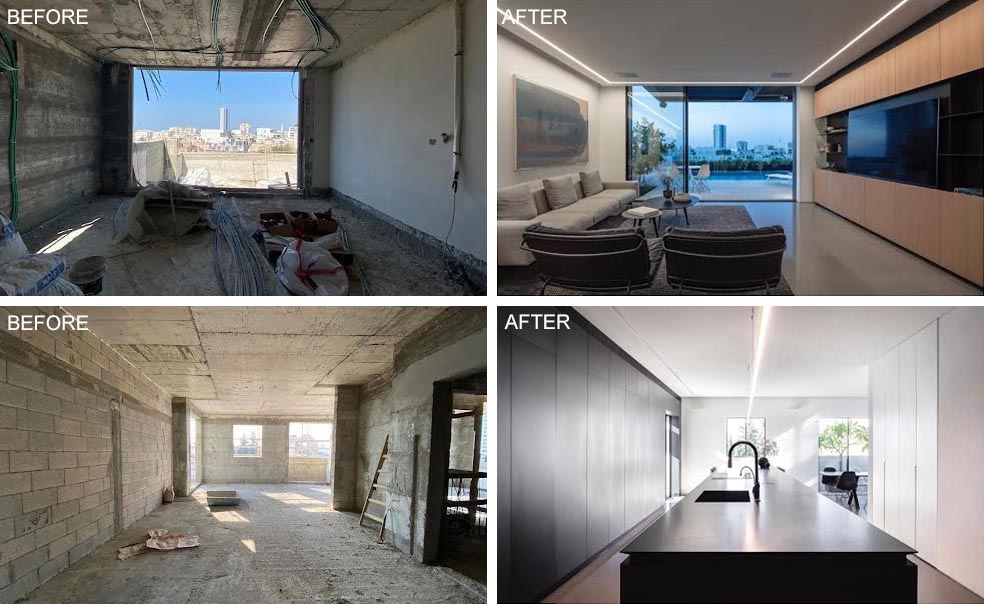 Architect Raz Melamed, in collaboration with the building architect, has transformed an empty shell of a penthouse apartment in Tel Aviv, Israel, and turned it into a modern home for a family with three children and a dog.
The corner apartment, which overlooks the bustling city, had structural changes made to the columns and walls to create an optimal layout for the family.
Clean lines are featured throughout the interior, like in the living room, where a wall of cabinetry lines one side of the room, and a large sliding door opens to the pool. Lighting in the ceiling helps to define the shape of the living room.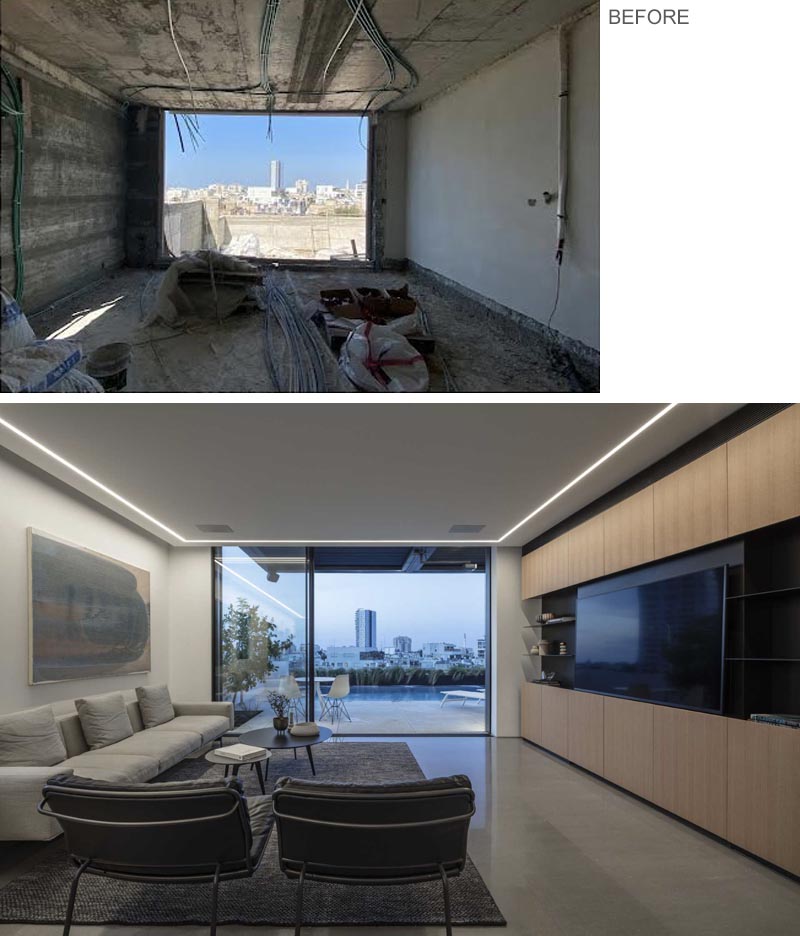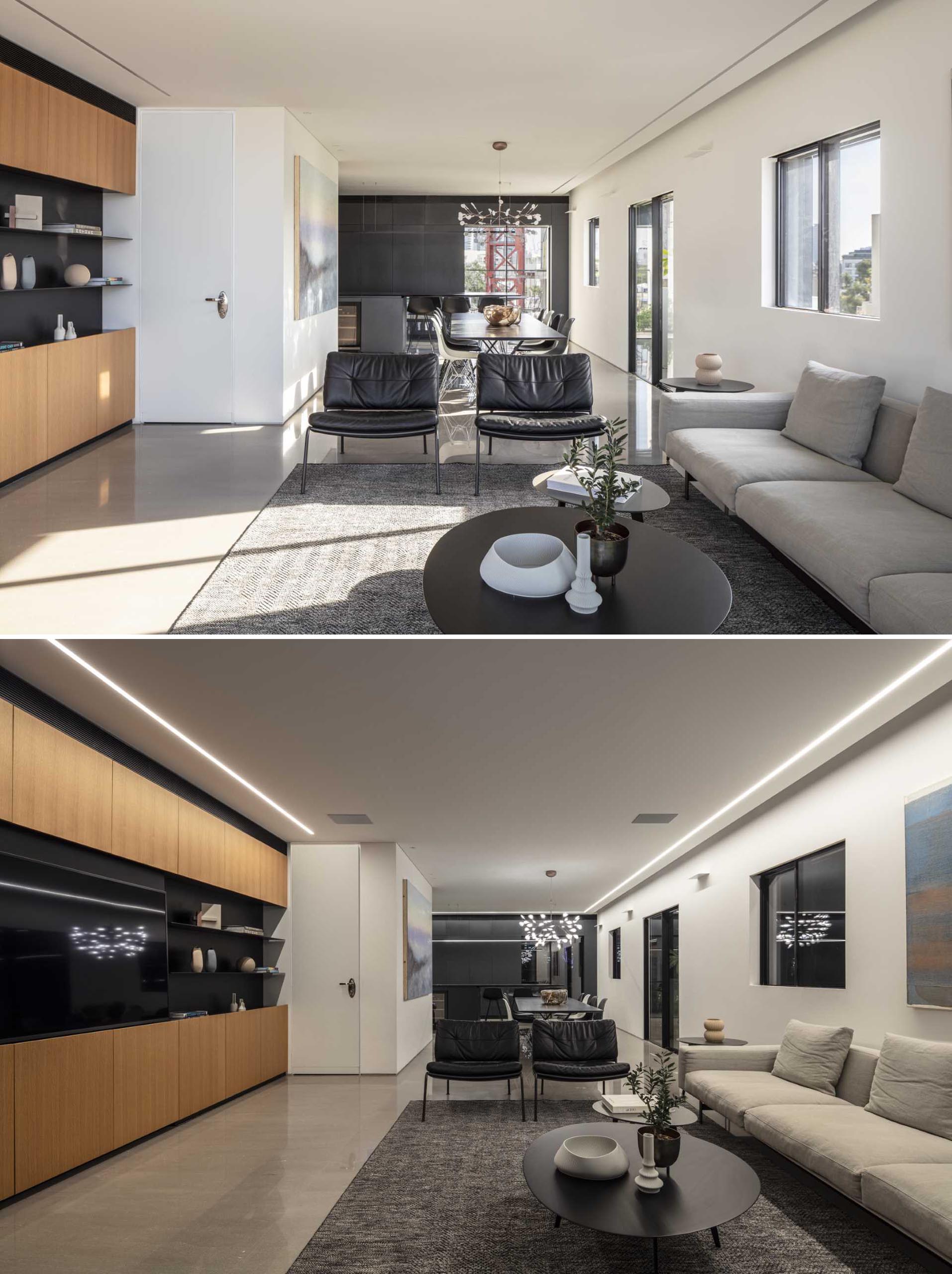 The building, which was designed with a terraced section, allowed for a pool to be installed. The pool wraps around from the living room to the master bedroom suite, making it possible to jump directly into the water as if you were in a luxury resort.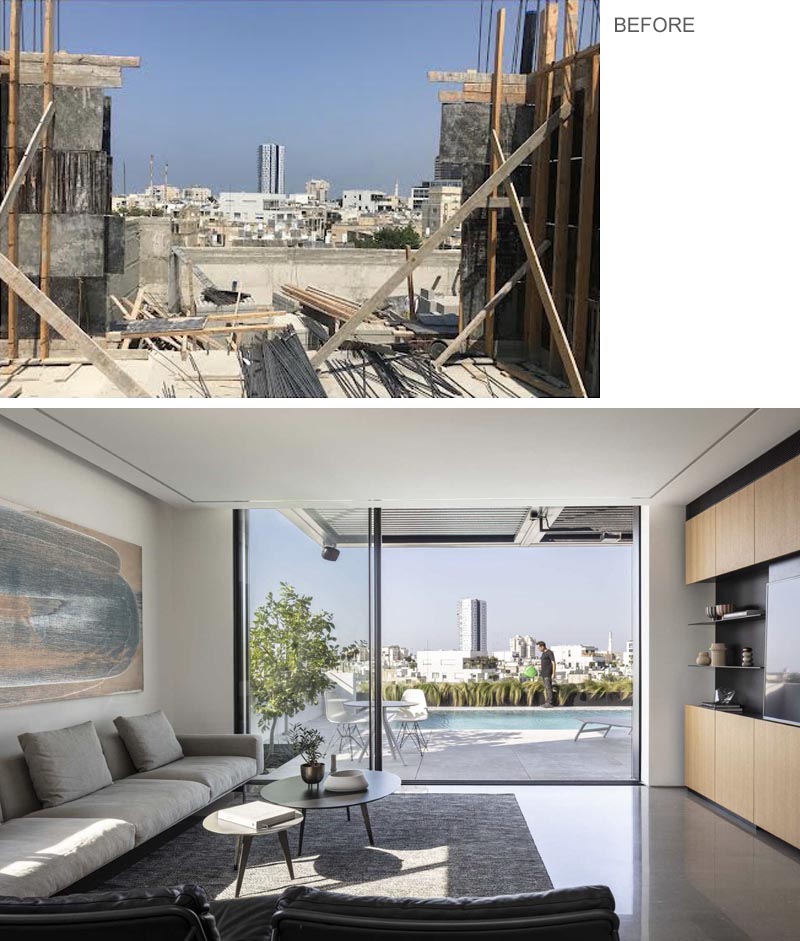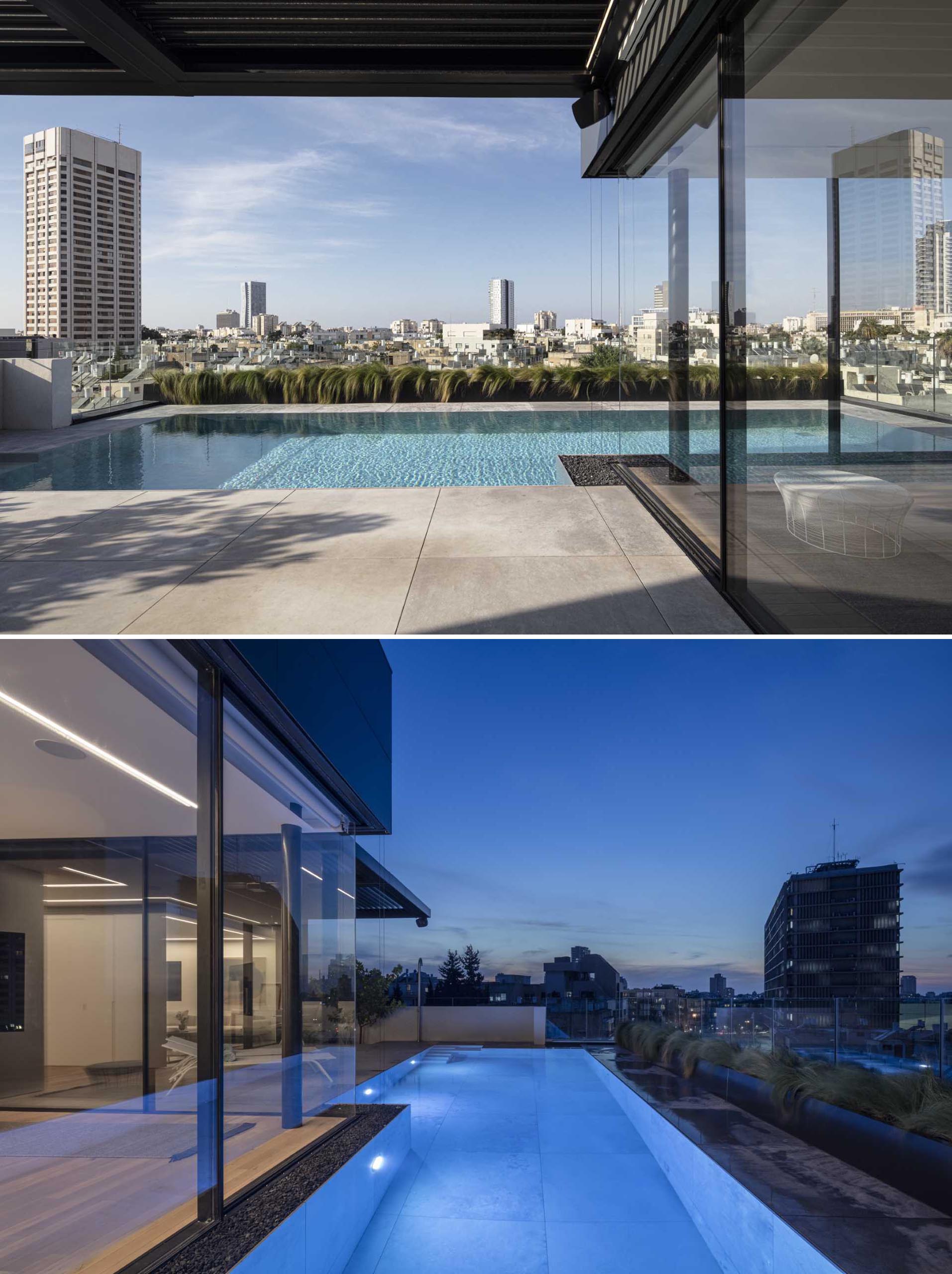 The main bedroom, like all the private spaces in the apartment, is tiled with parquet flooring. The room has a minimalist design so that nothing interferes with the view.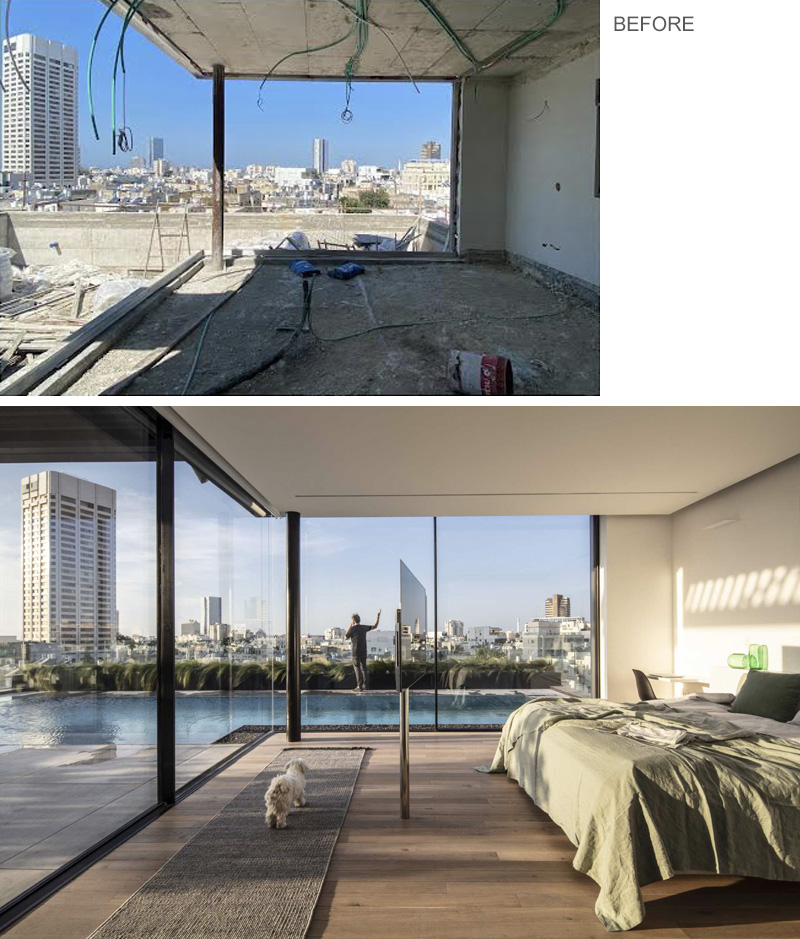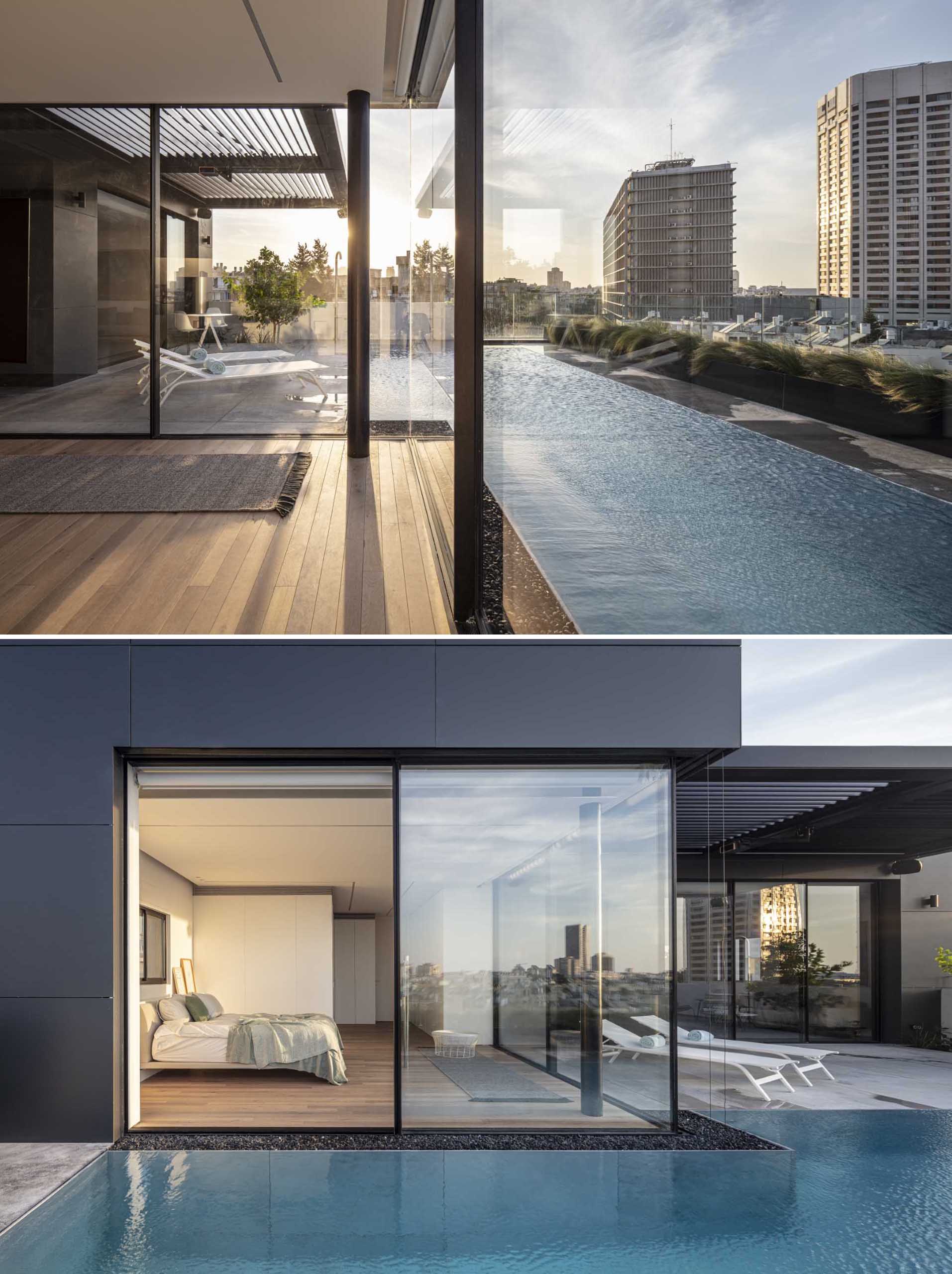 In the kitchen, minimalist cabinets in a shade of graphite and white line the wall, while the island is covered with black granite and extends to include space for seating. Doors to the utility room and the bedrooms have been hidden within some of the cabinets.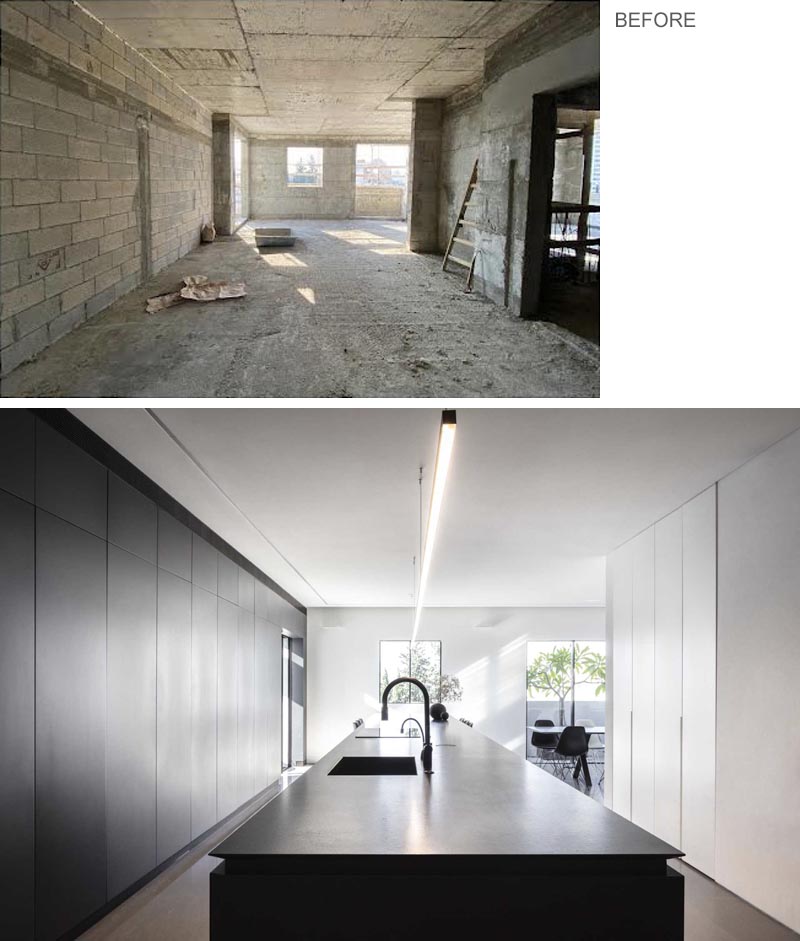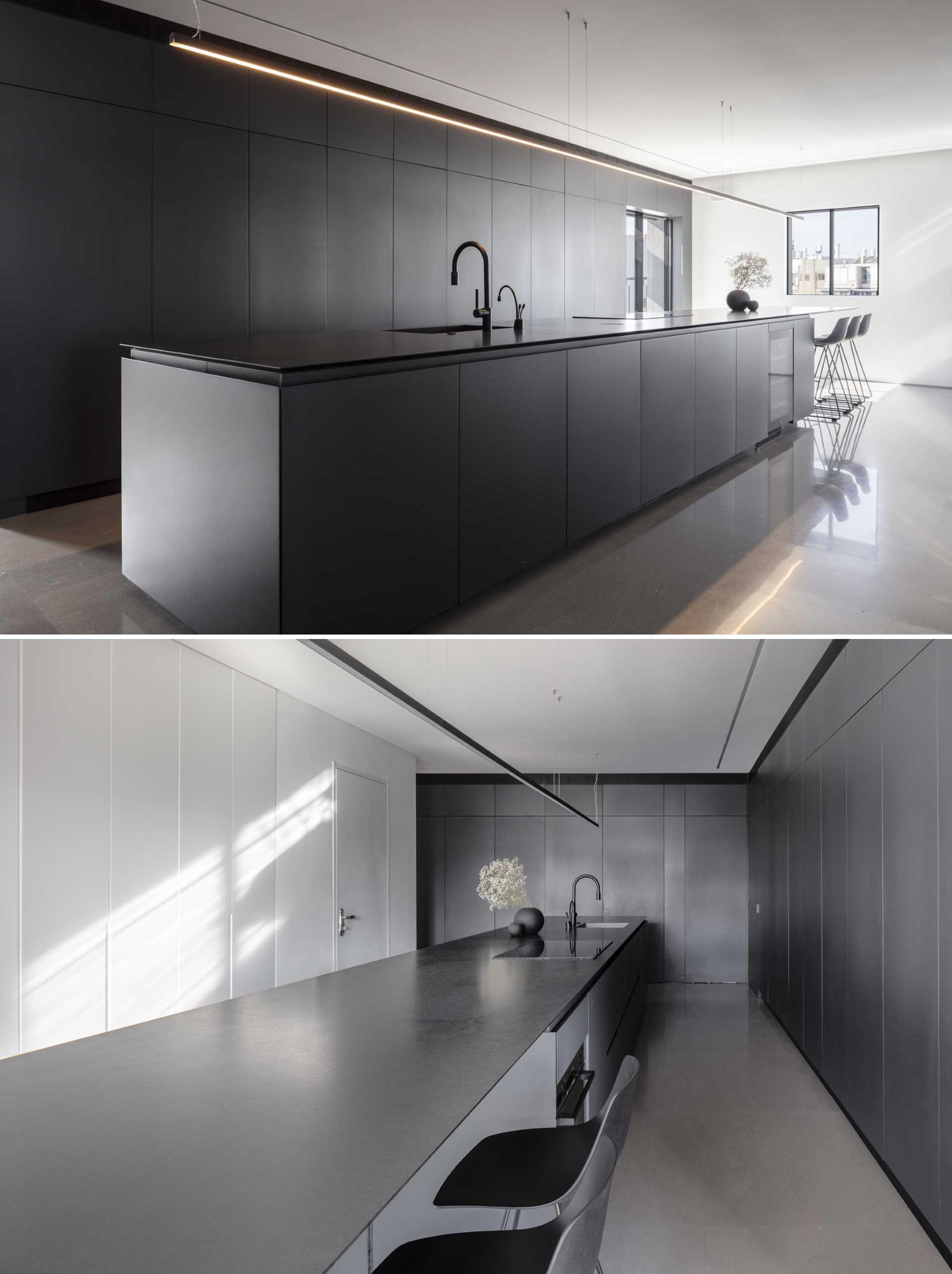 In the open plan dining area, the table is covered with a black plate as thin as the island, but in this case, it is made of wood that adds warmth to the room. There's also a small outdoor dining area.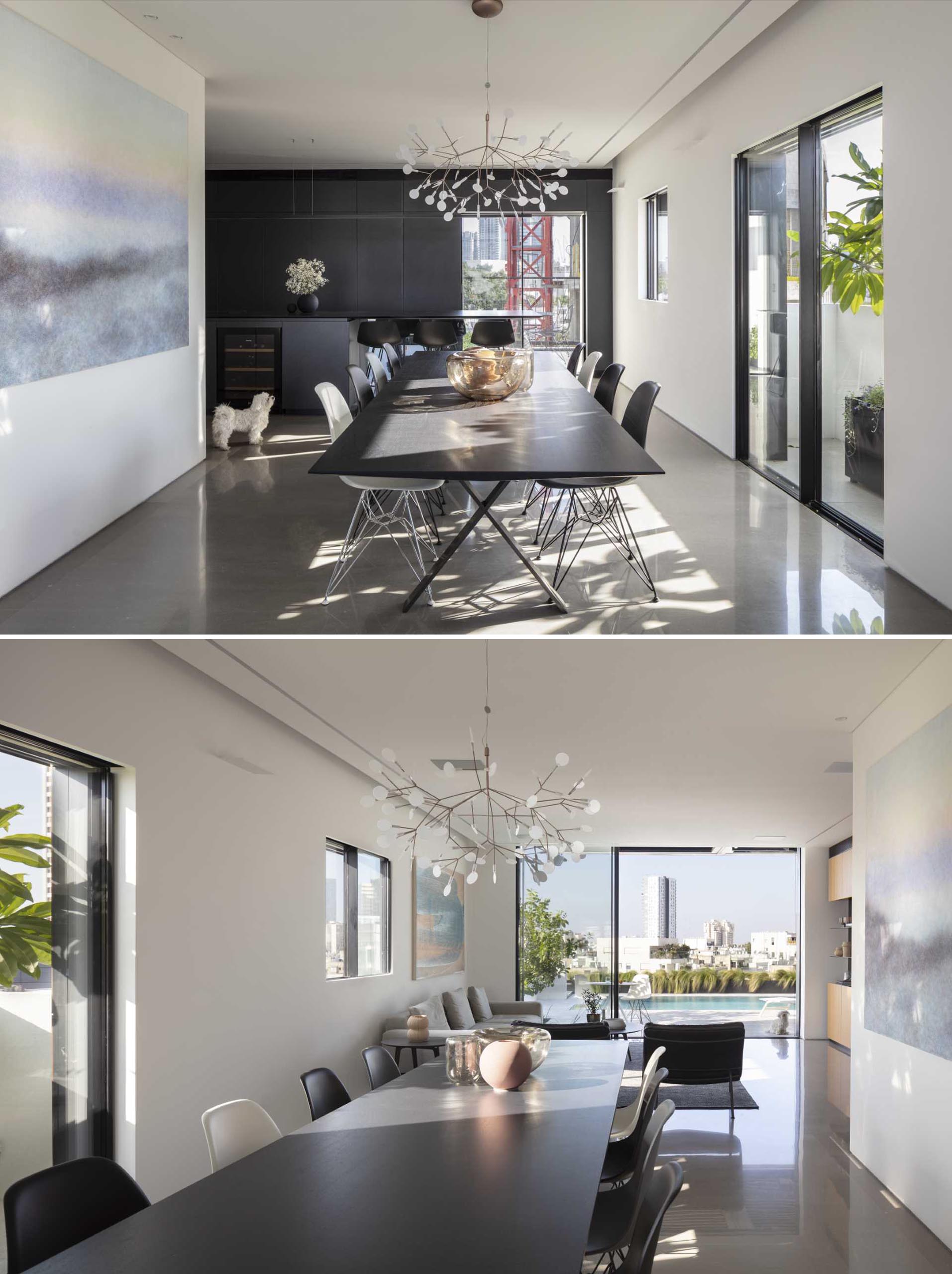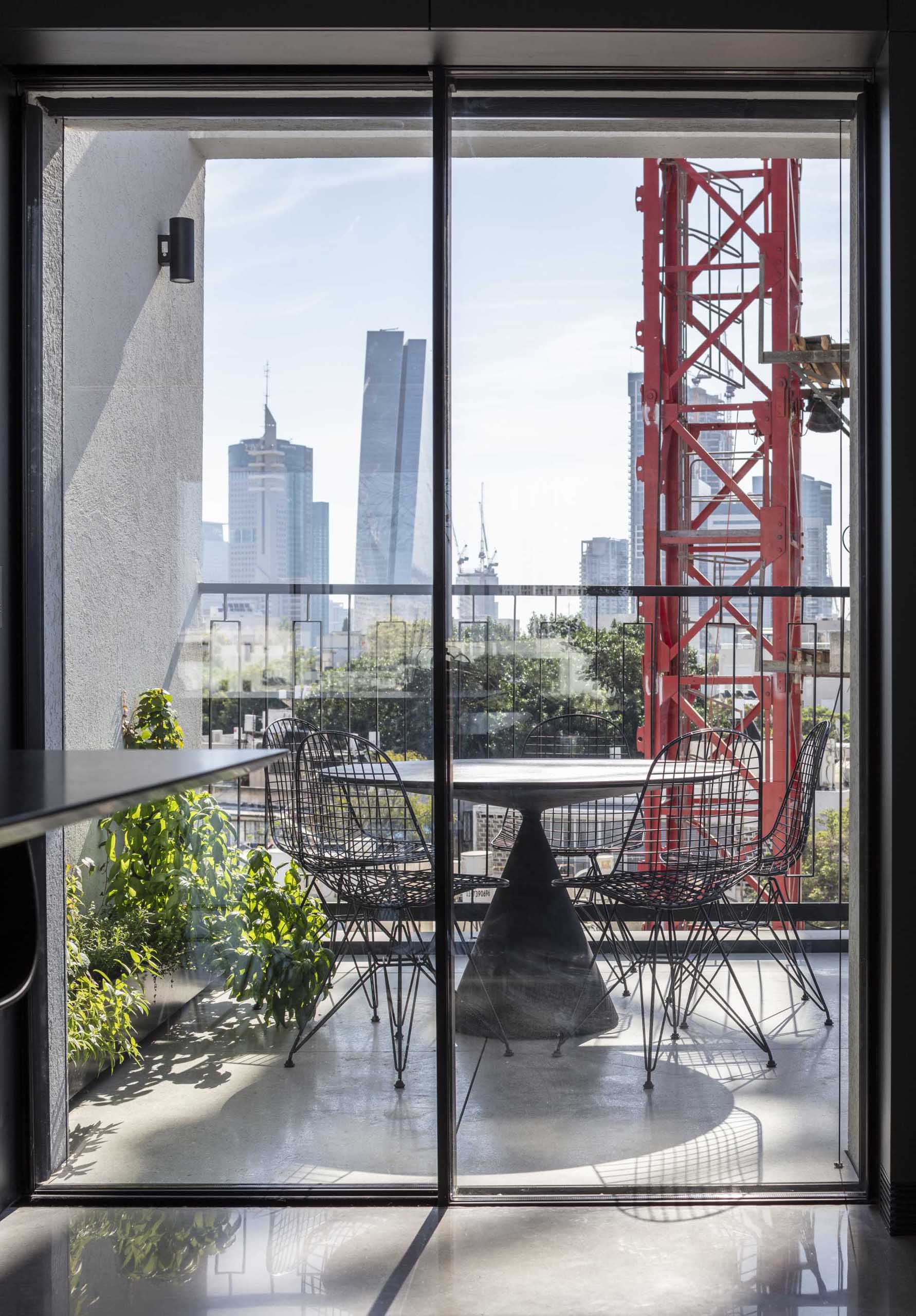 In another bedroom, minimalist white shelving adds interest to the room and allows decorative accents to be displayed.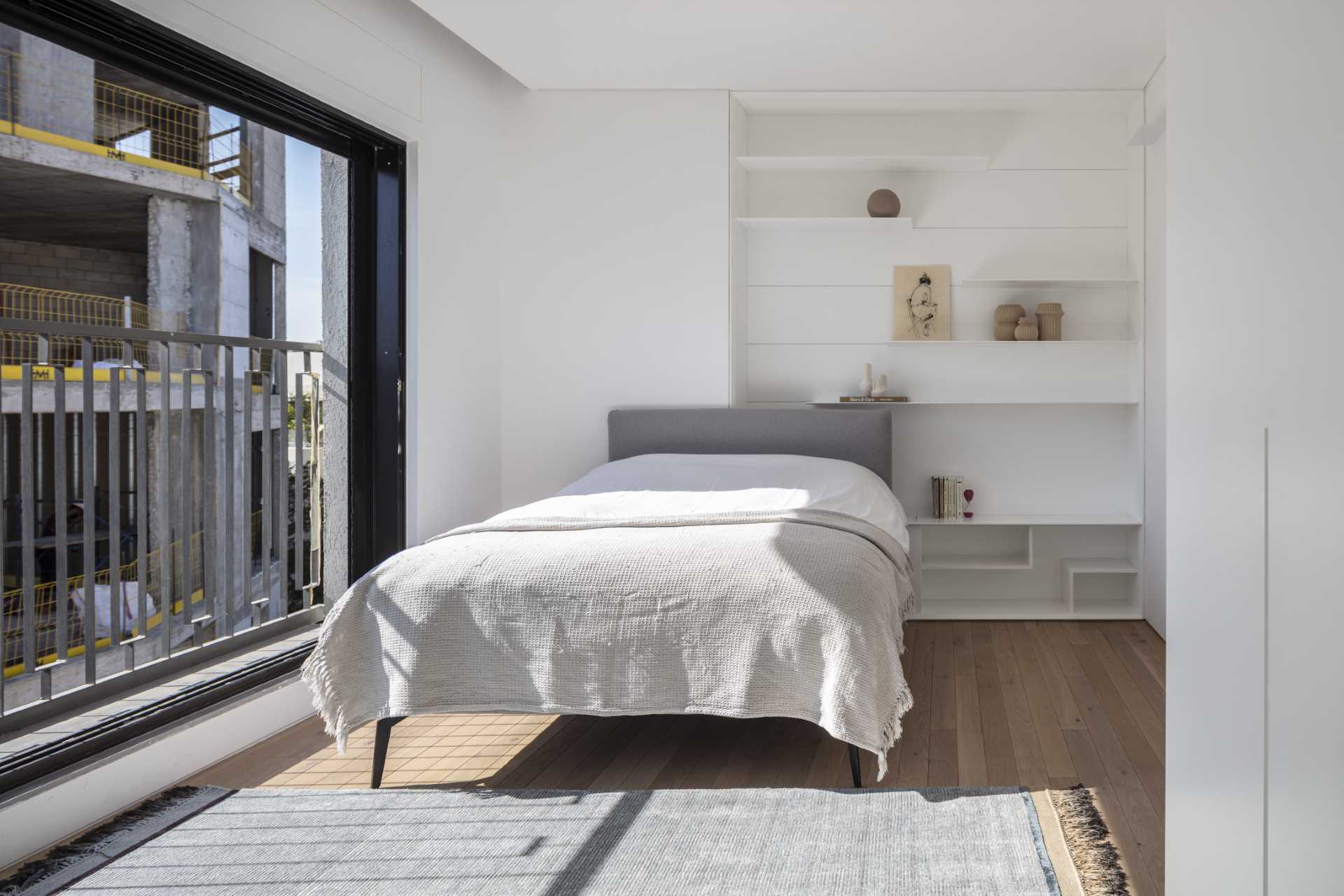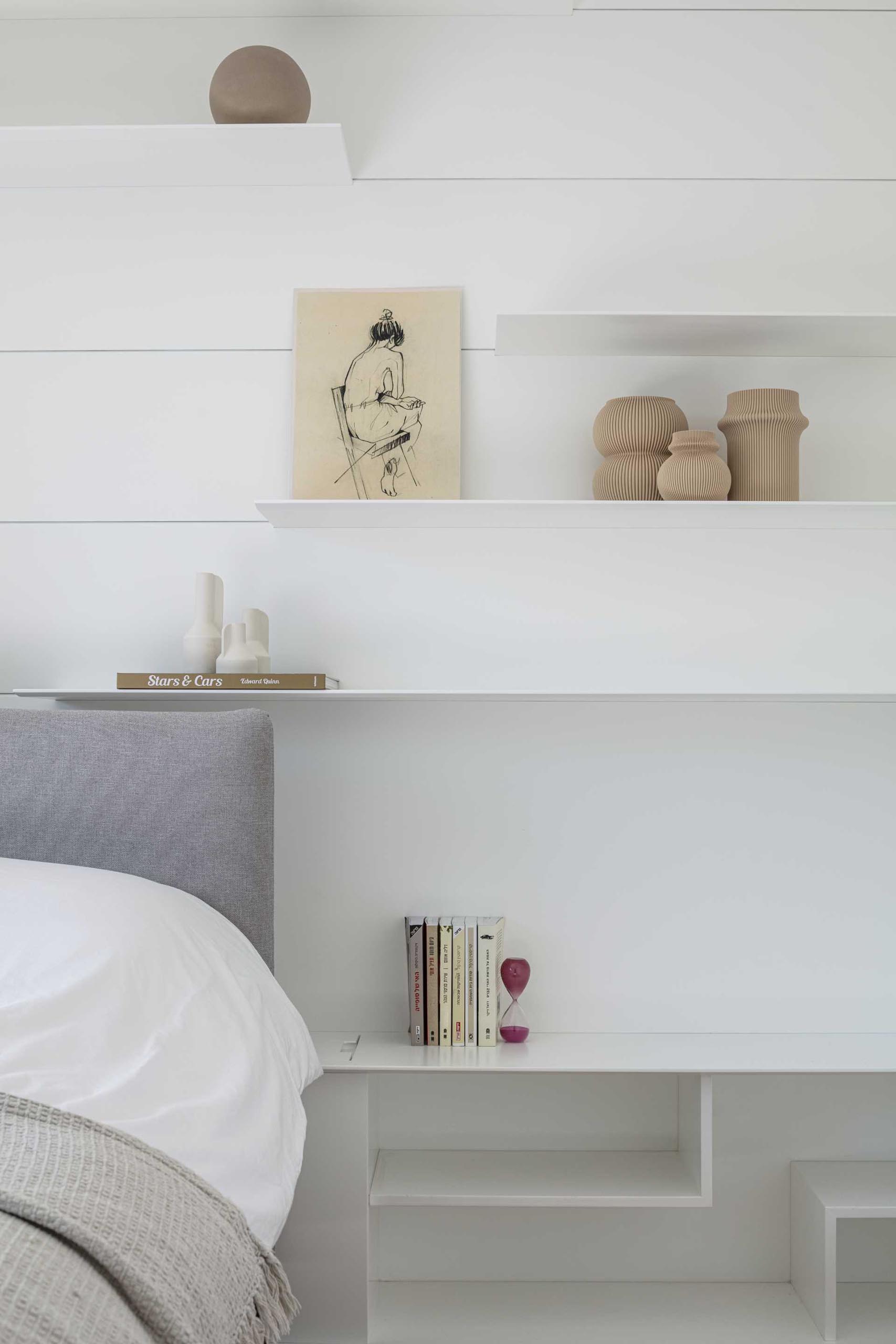 Black spiral stairs lead from the pool to the roof.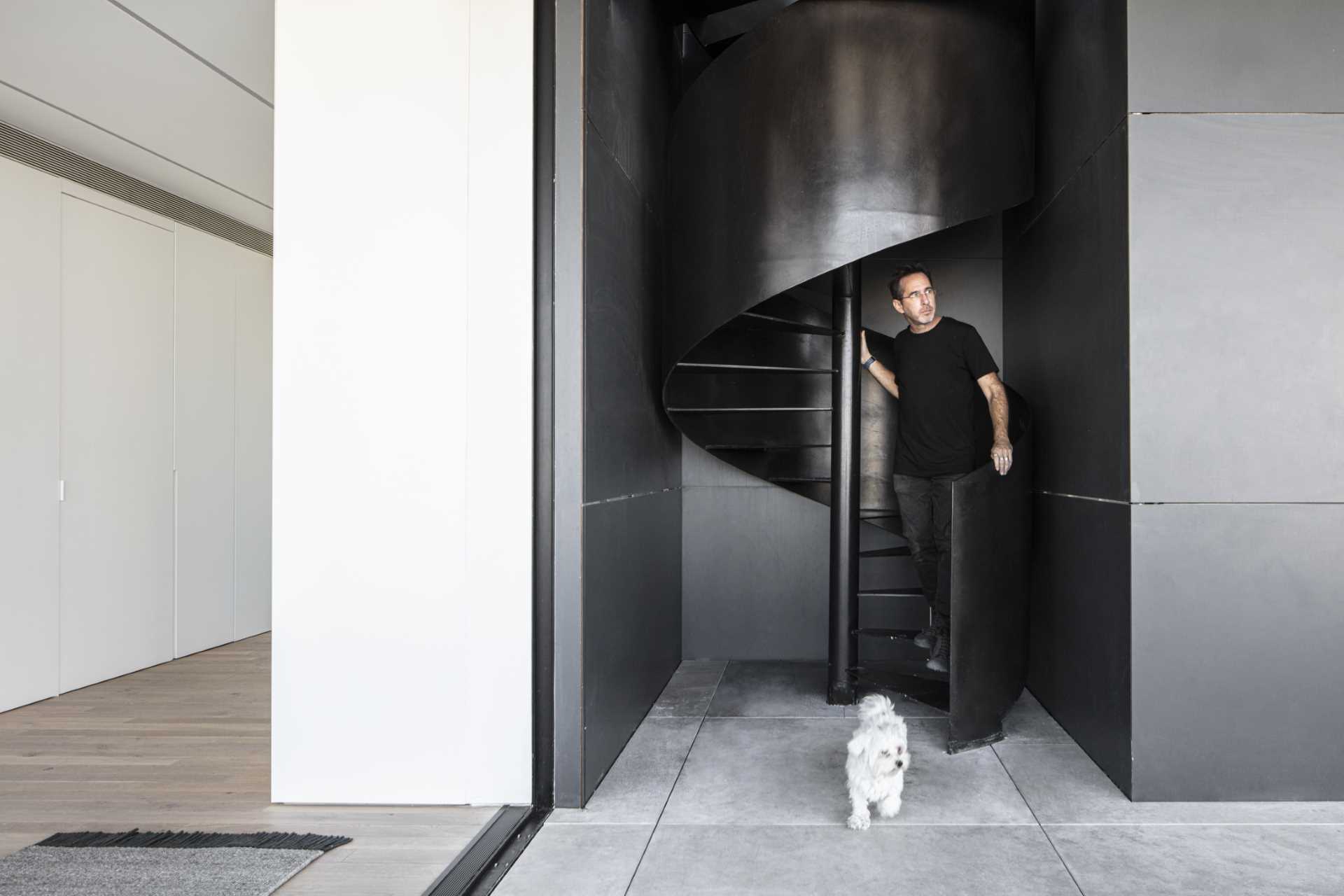 The rooftop, which has extensive views of the city, offers a place for outdoor dining and cooking, as well as a place for relaxing in the Jacuzzi.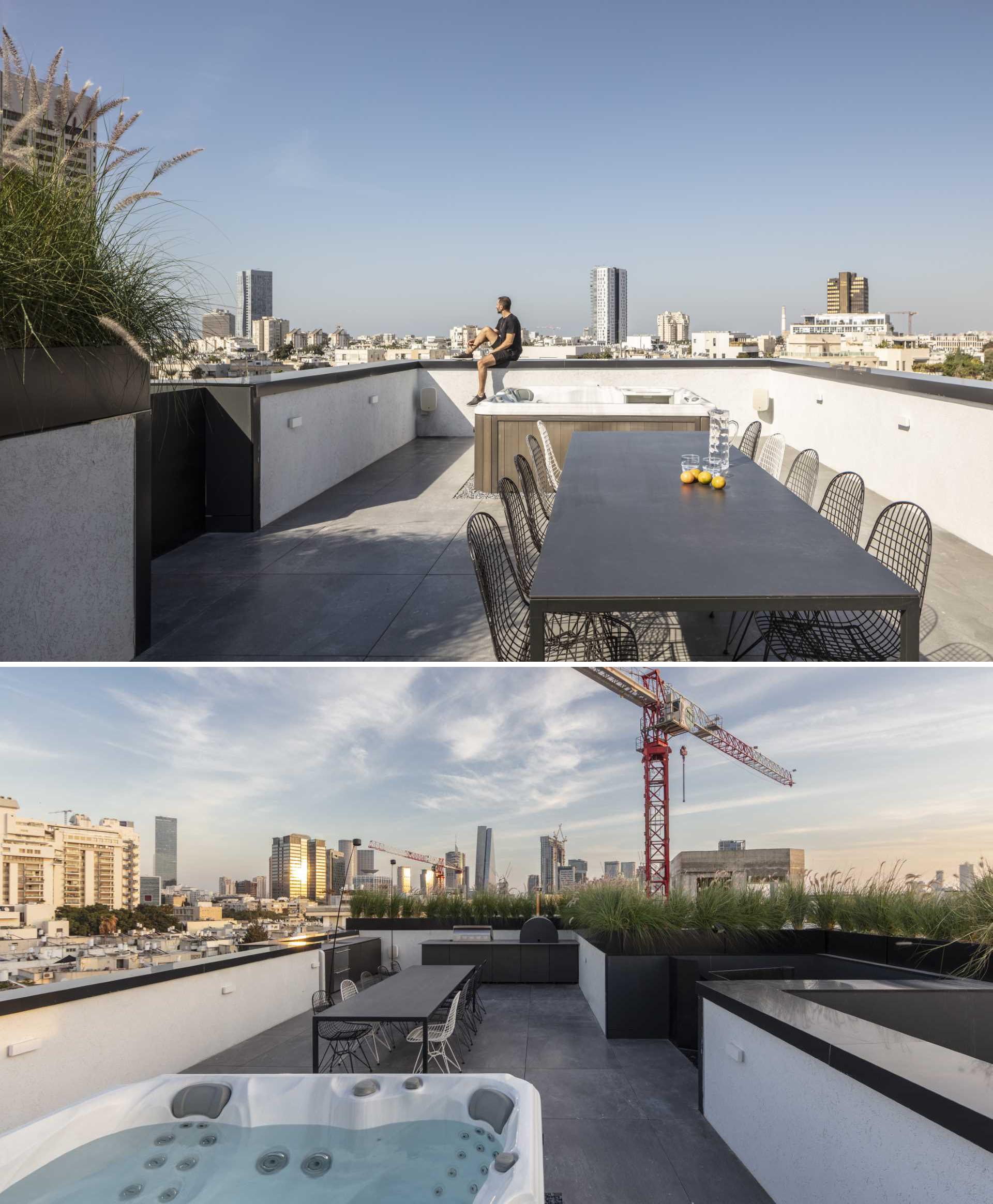 Here's the floor plan that shows the layout of the penthouse apartment.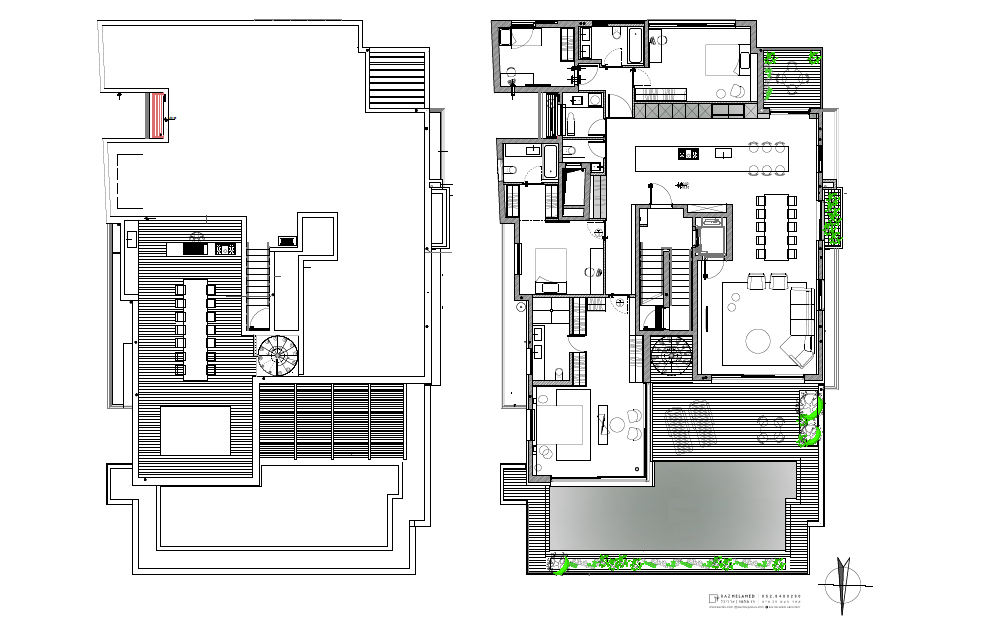 Photography by Amit Geron
Source: Contemporist