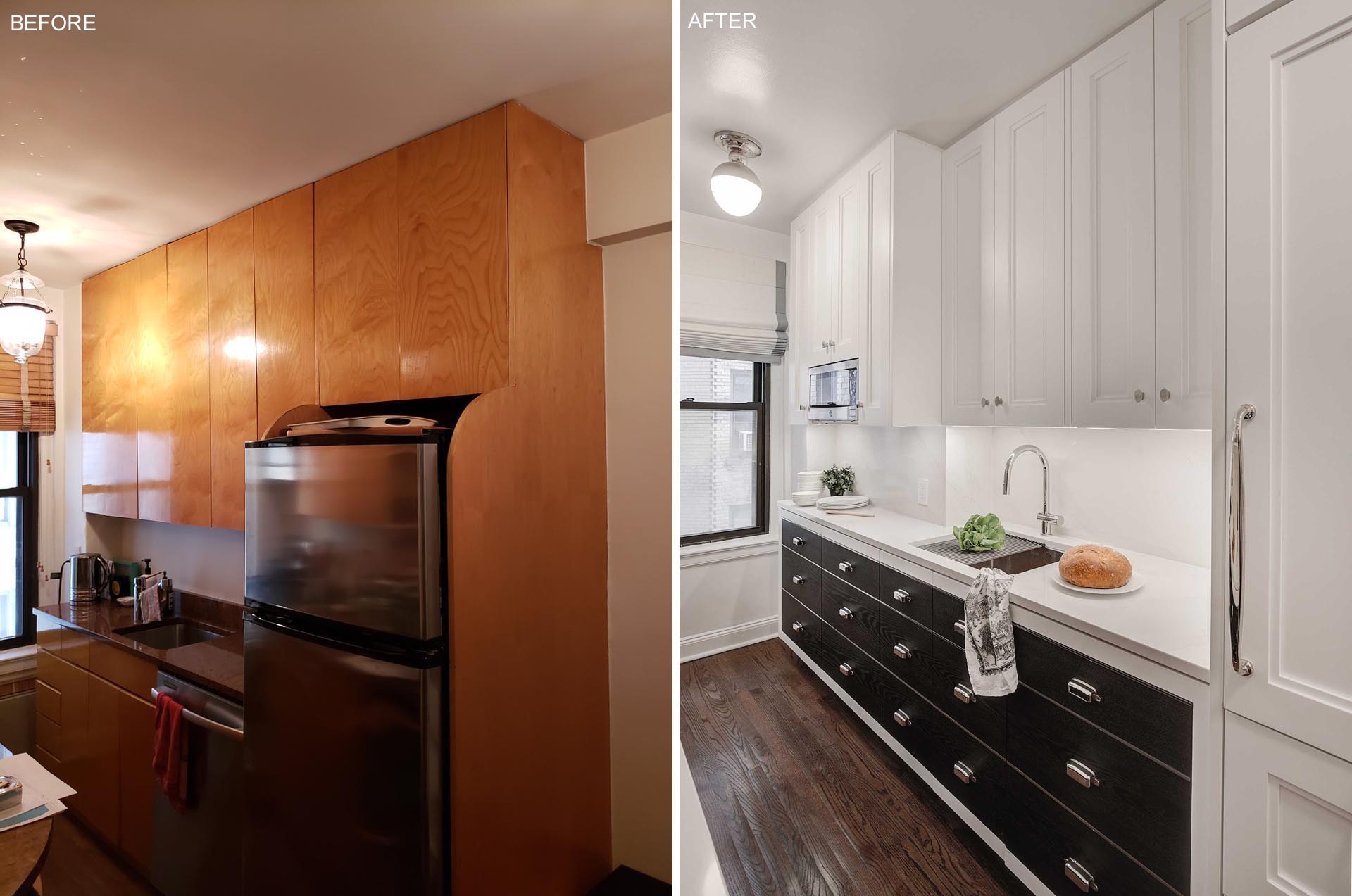 Kitchen design and cabinet company Bakes & Kropp, in collaboration with Interior Designer Cathy Buik, has transformed a small and dated kitchen in a home in New York City.
Here's a glimpse of what the kitchen looked like BEFORE the remodel. The kitchen included wood cabinets, a single pendant light, rounded corner shelving, unused wall space, and dark countertops.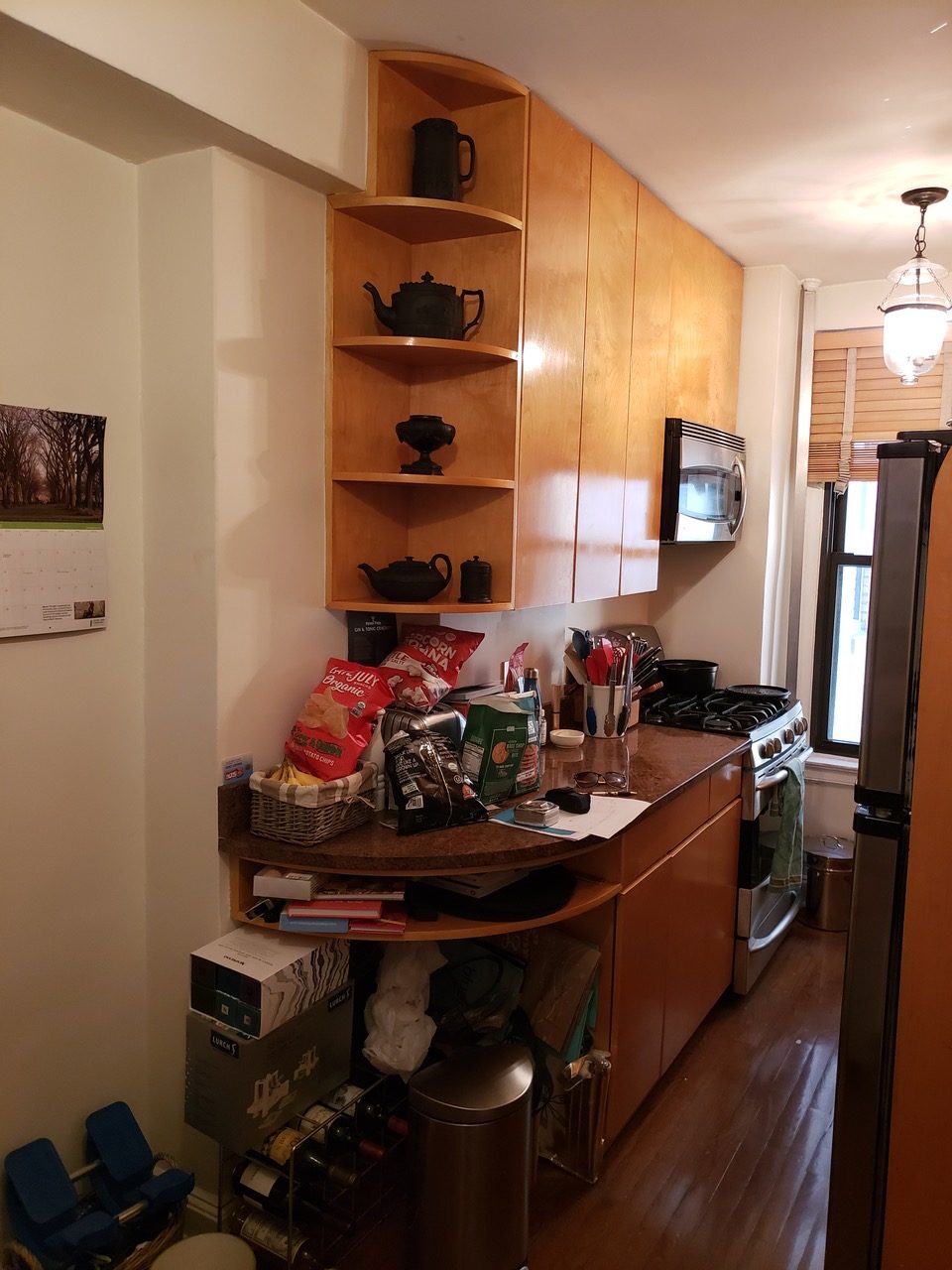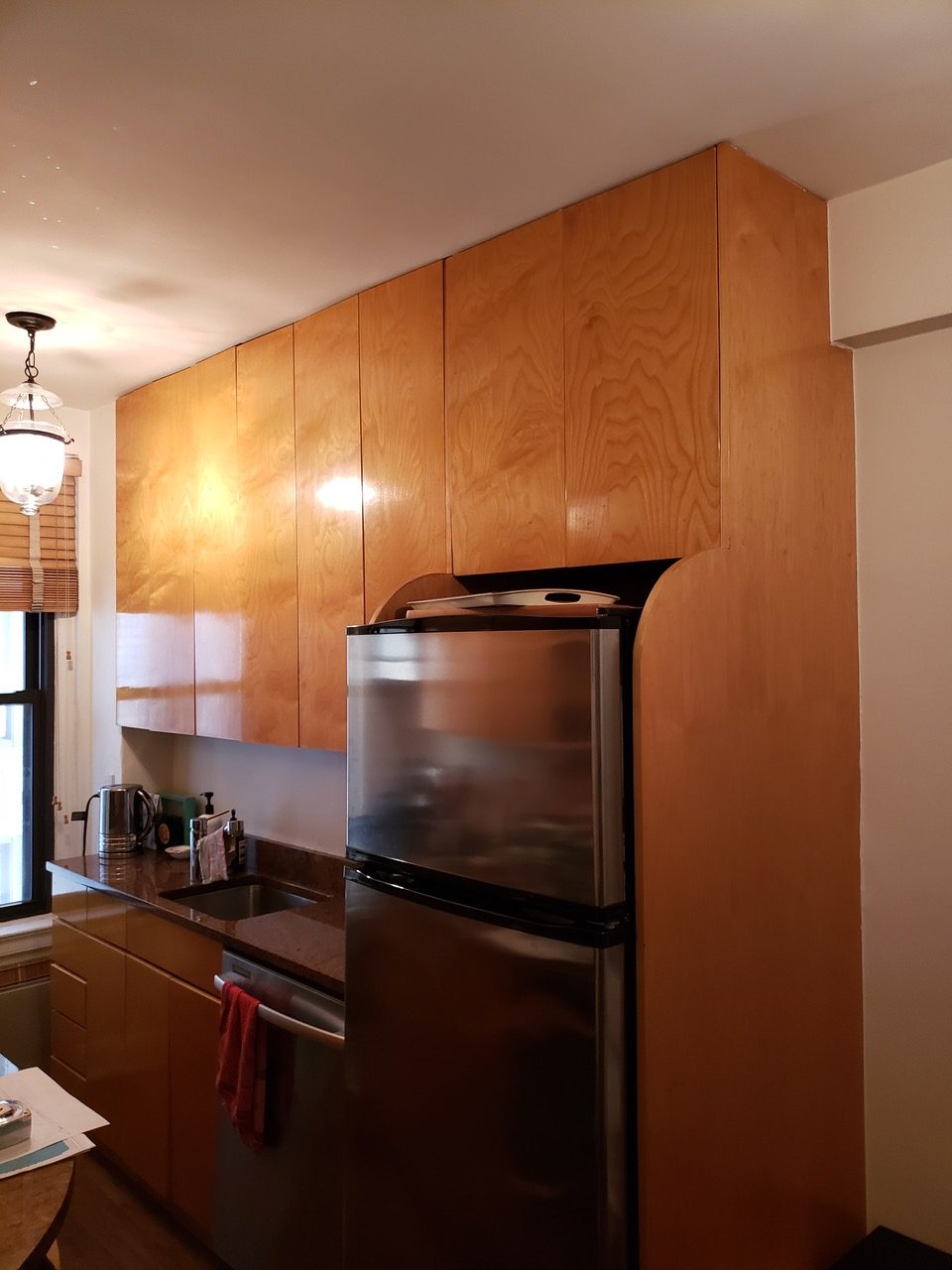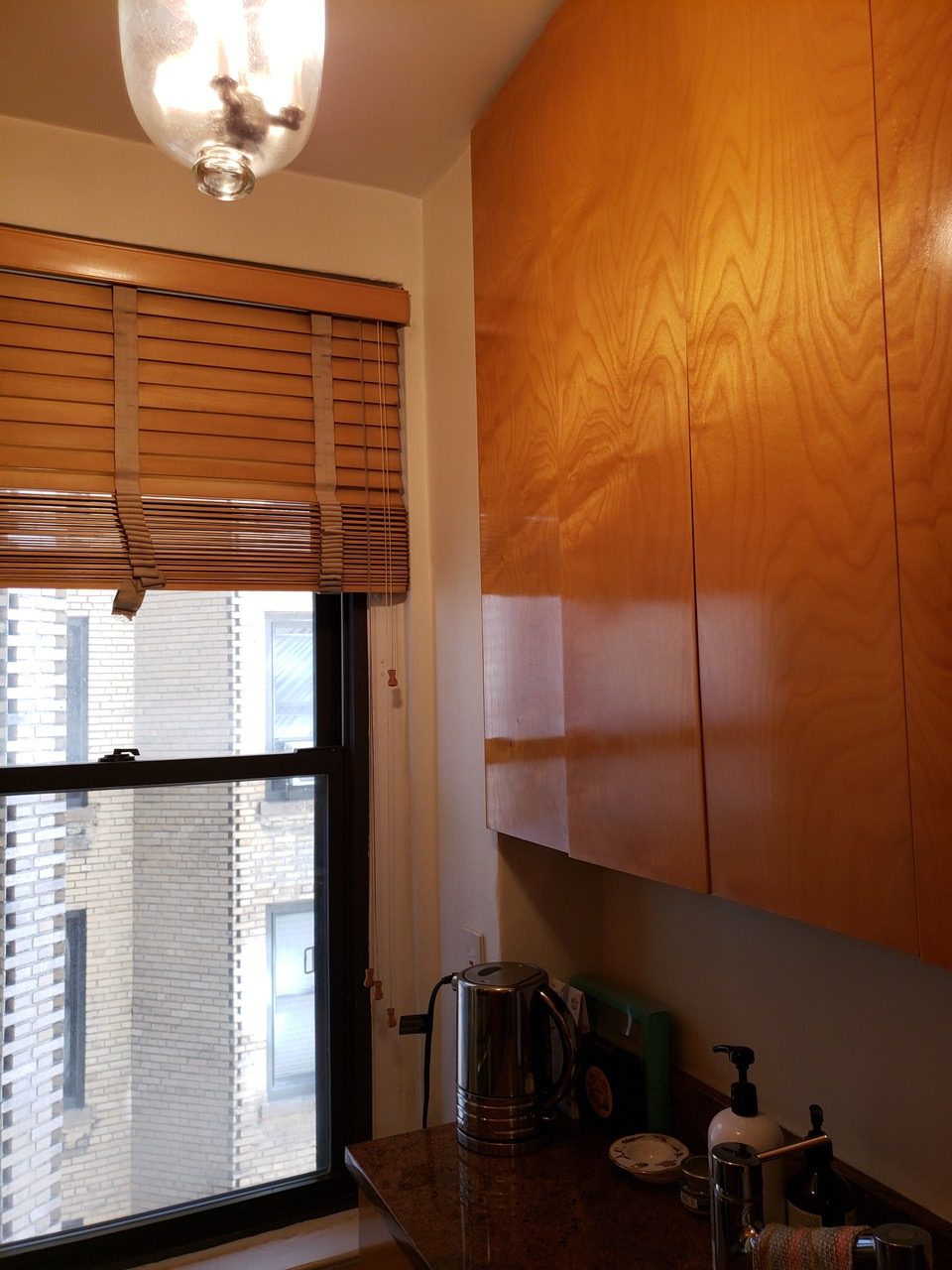 The new kitchen is a dramatic transformation from the dark kitchen, even though it occupies the same space in the home. Under-cabinet lighting and the new white upper cabinets and countertops, help to keep the small kitchen bright and make it feel more open.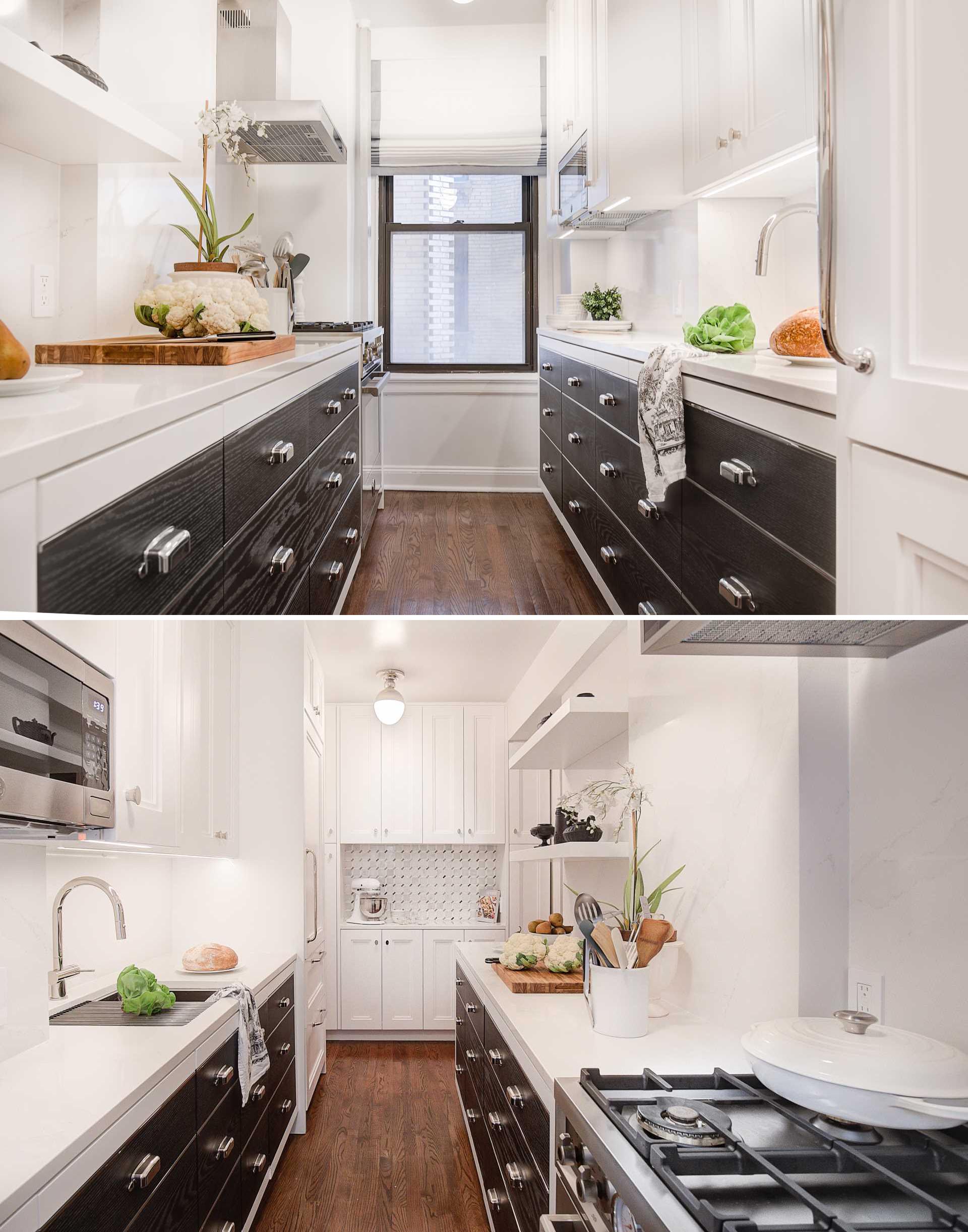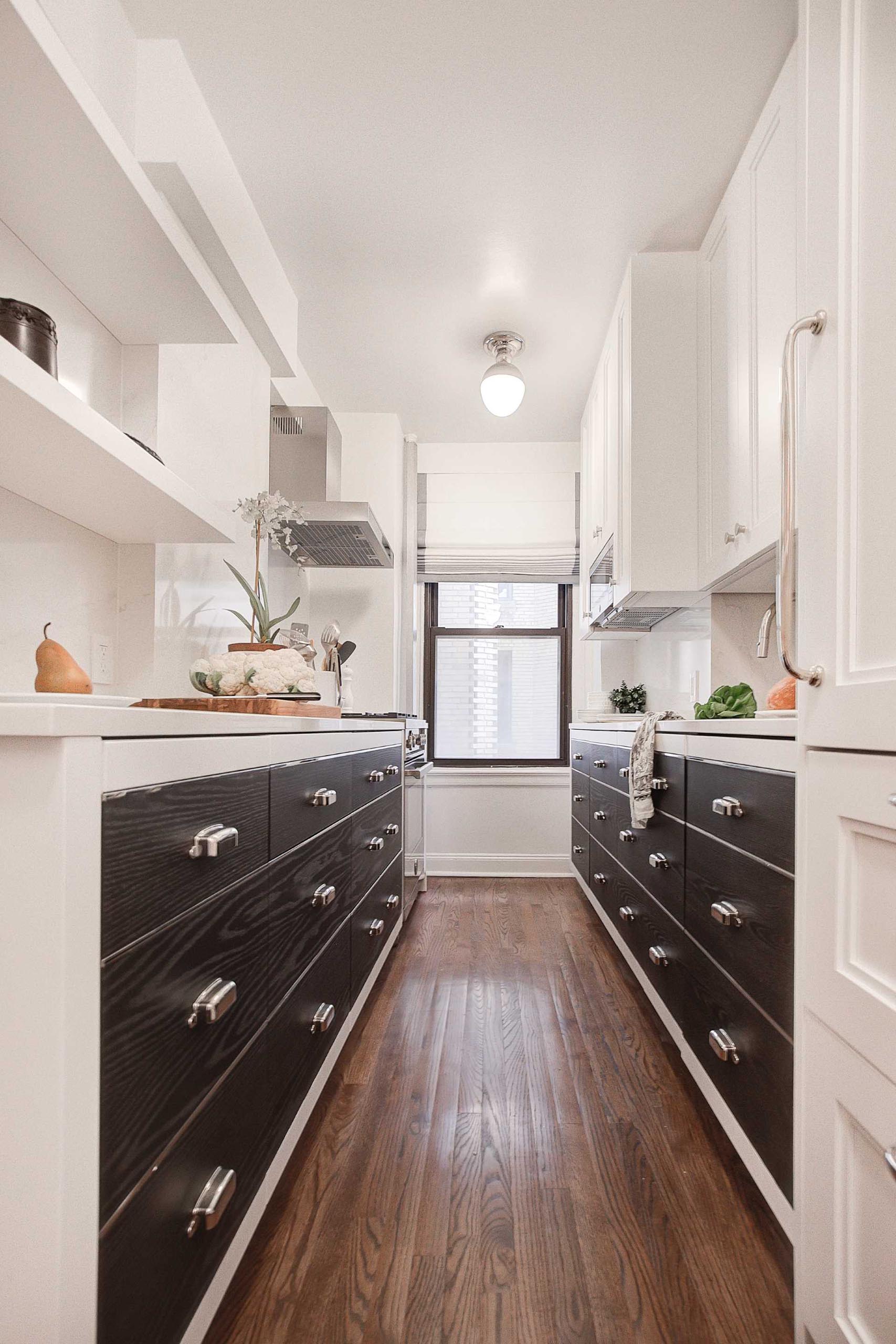 The wood cabinets were replaced with white upper cabinets and black lower cabinets, while the floor is now a nice warm wood. Polished nickel inlay accents create the look of drawers throughout, even on cabinet doors.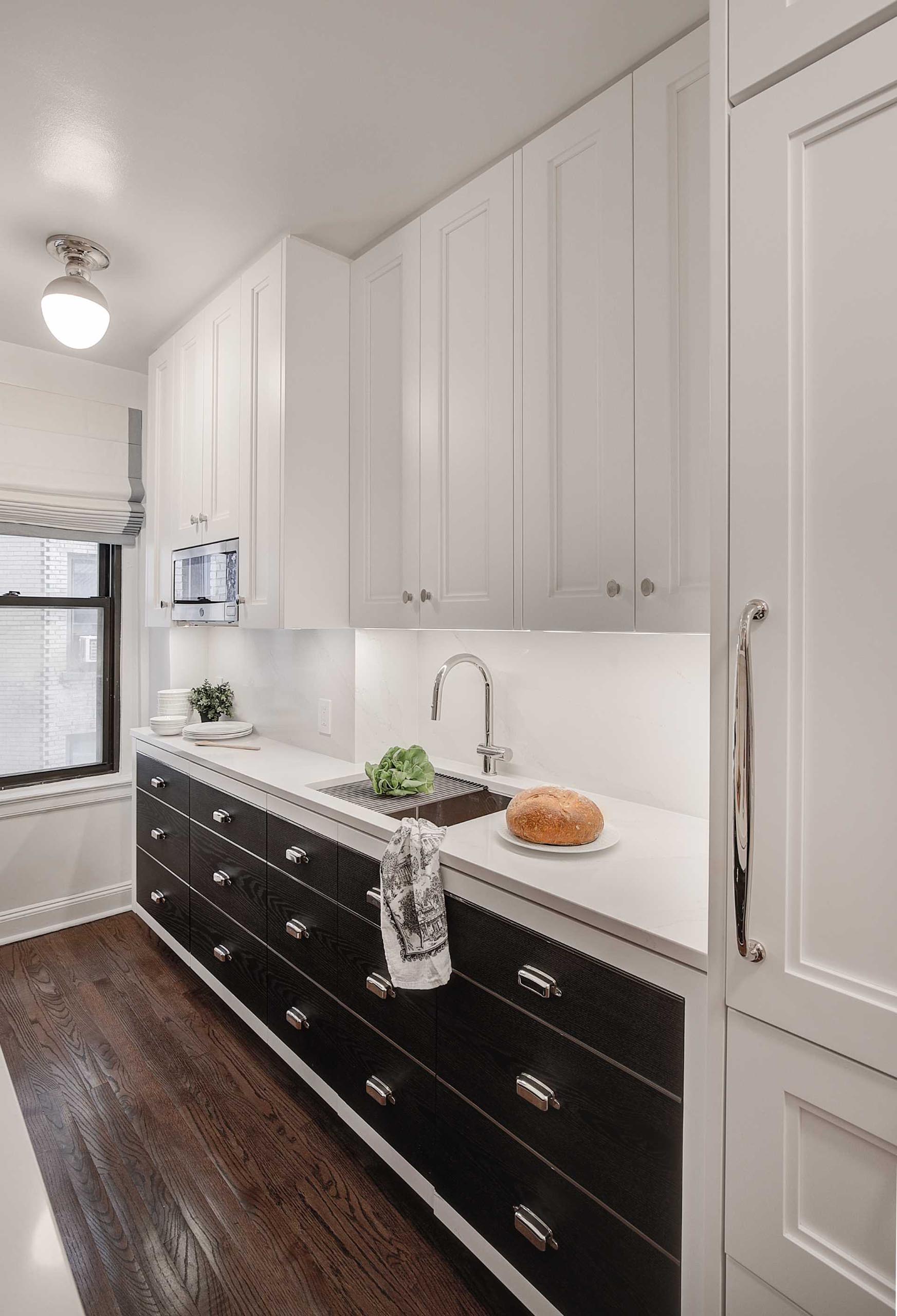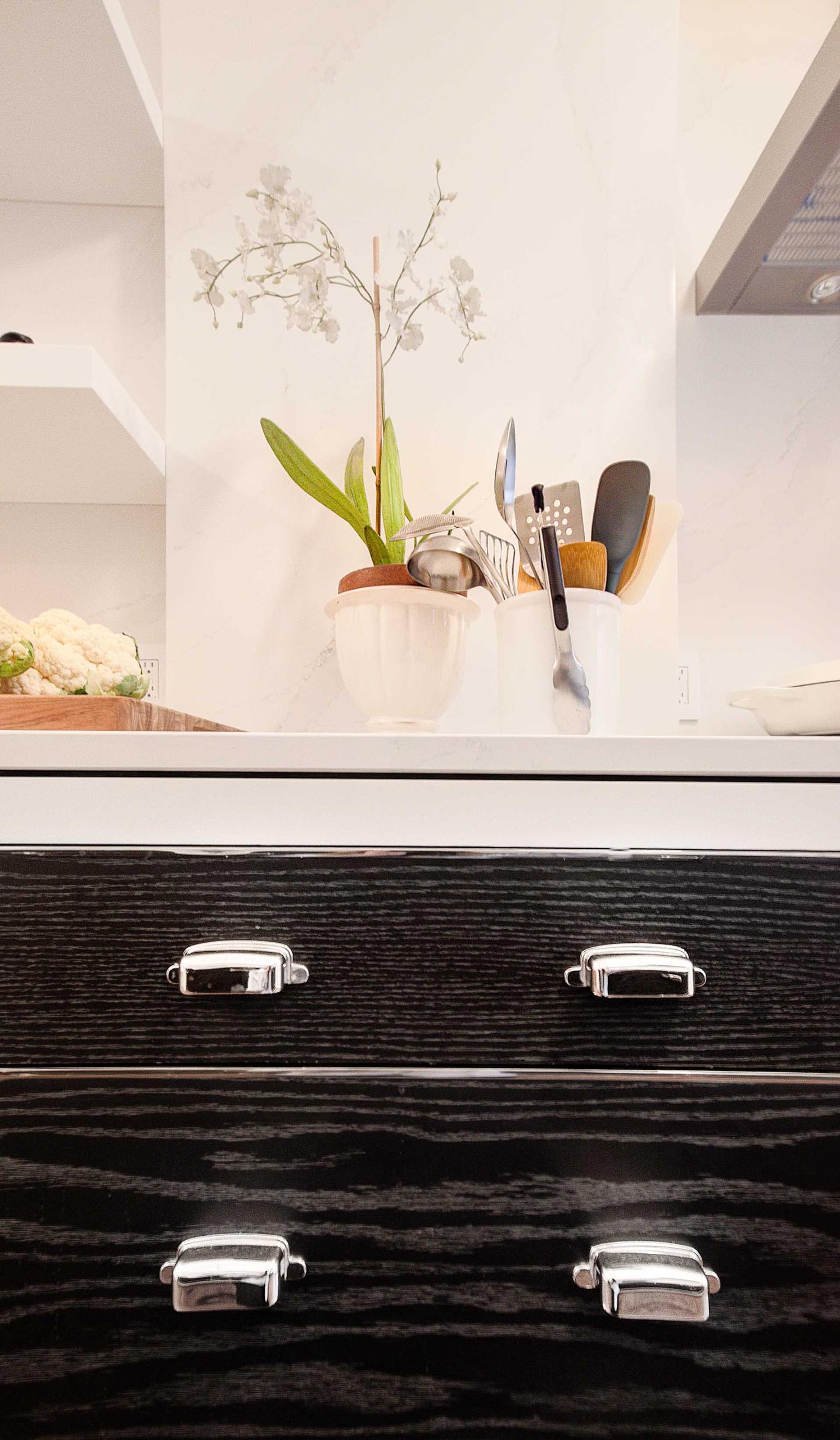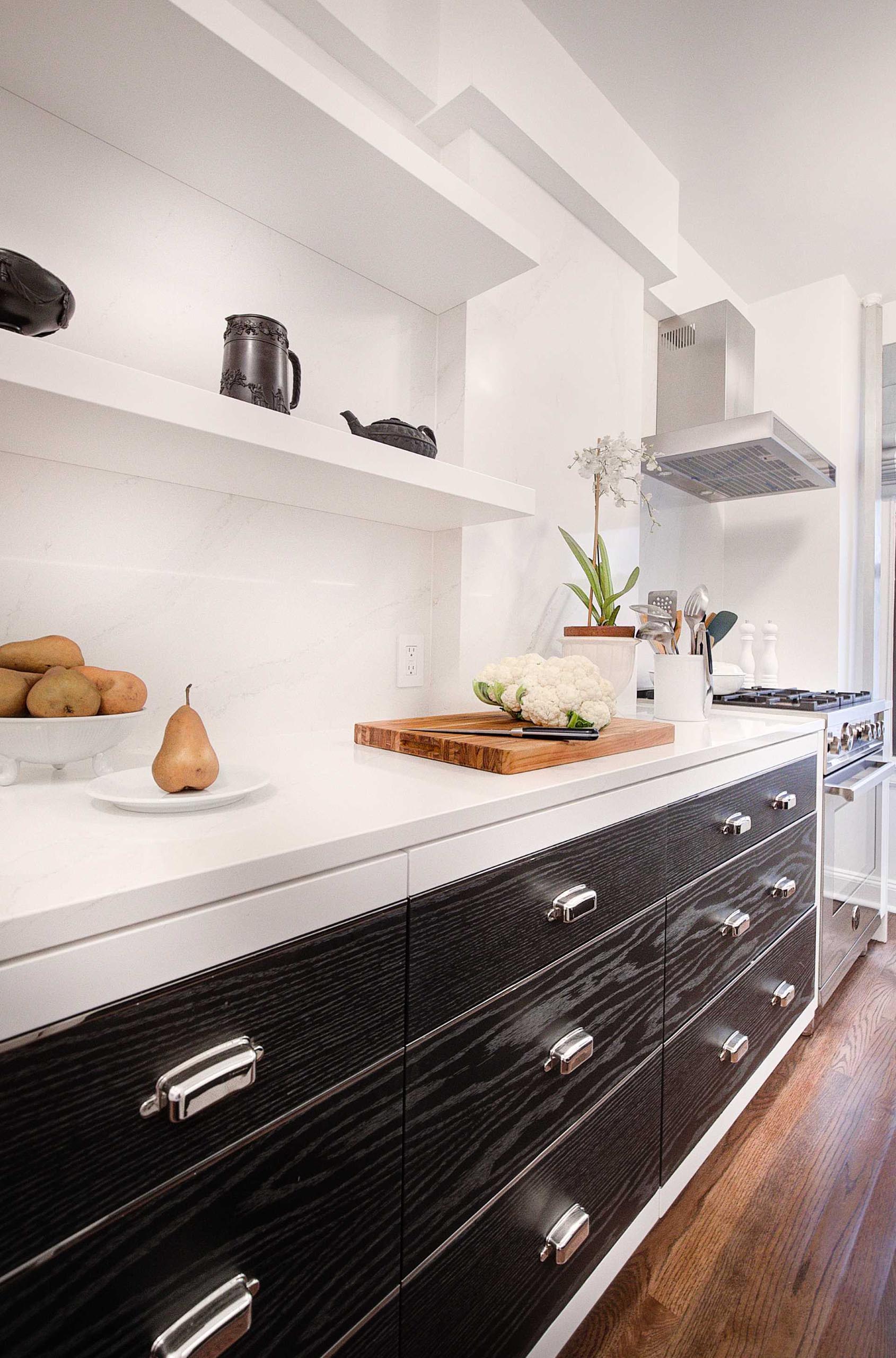 At the end of the kitchen, there's a wall of cabinetry that includes additional counter space, while a tile backsplash in a decorative pattern creates a focal point.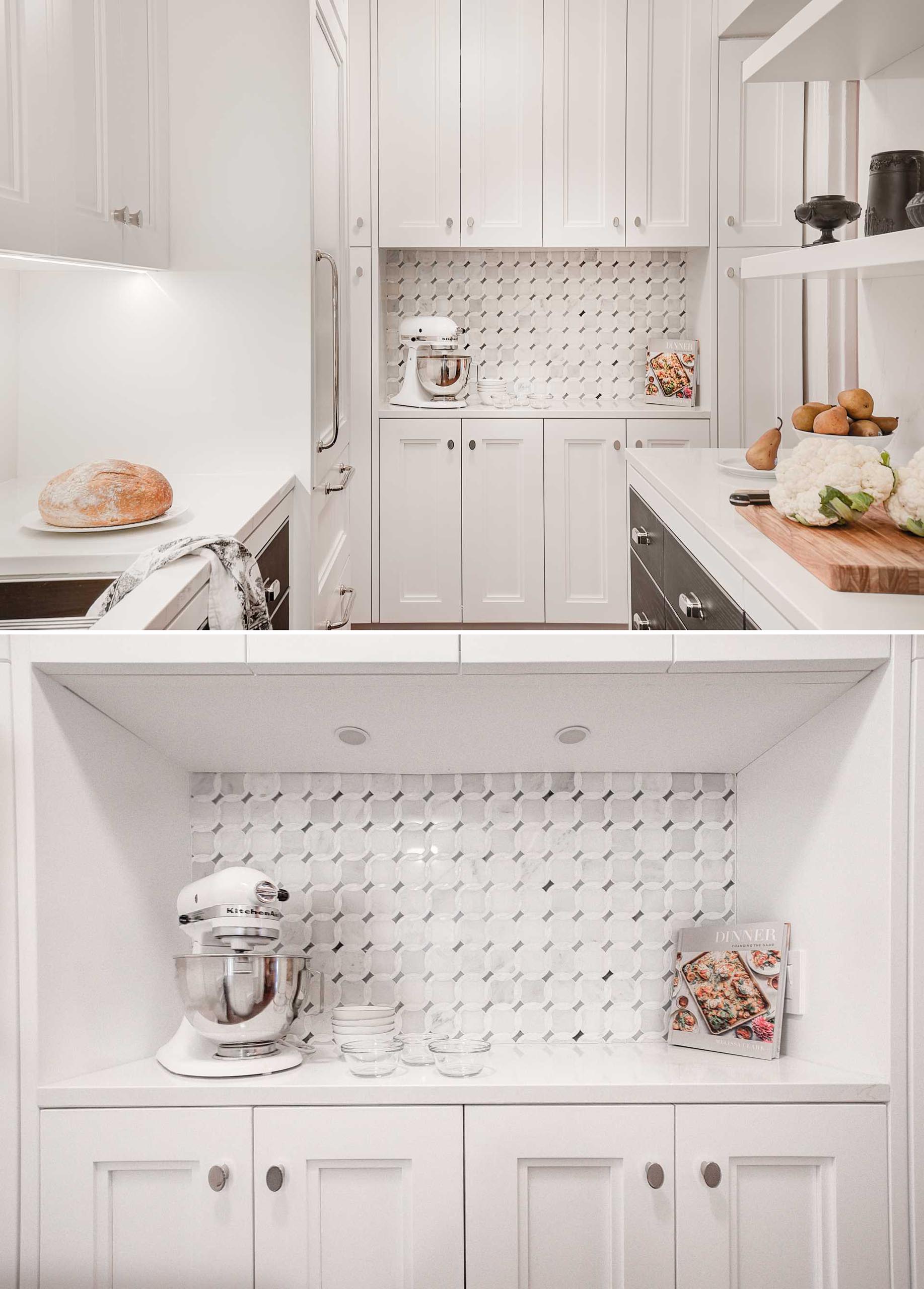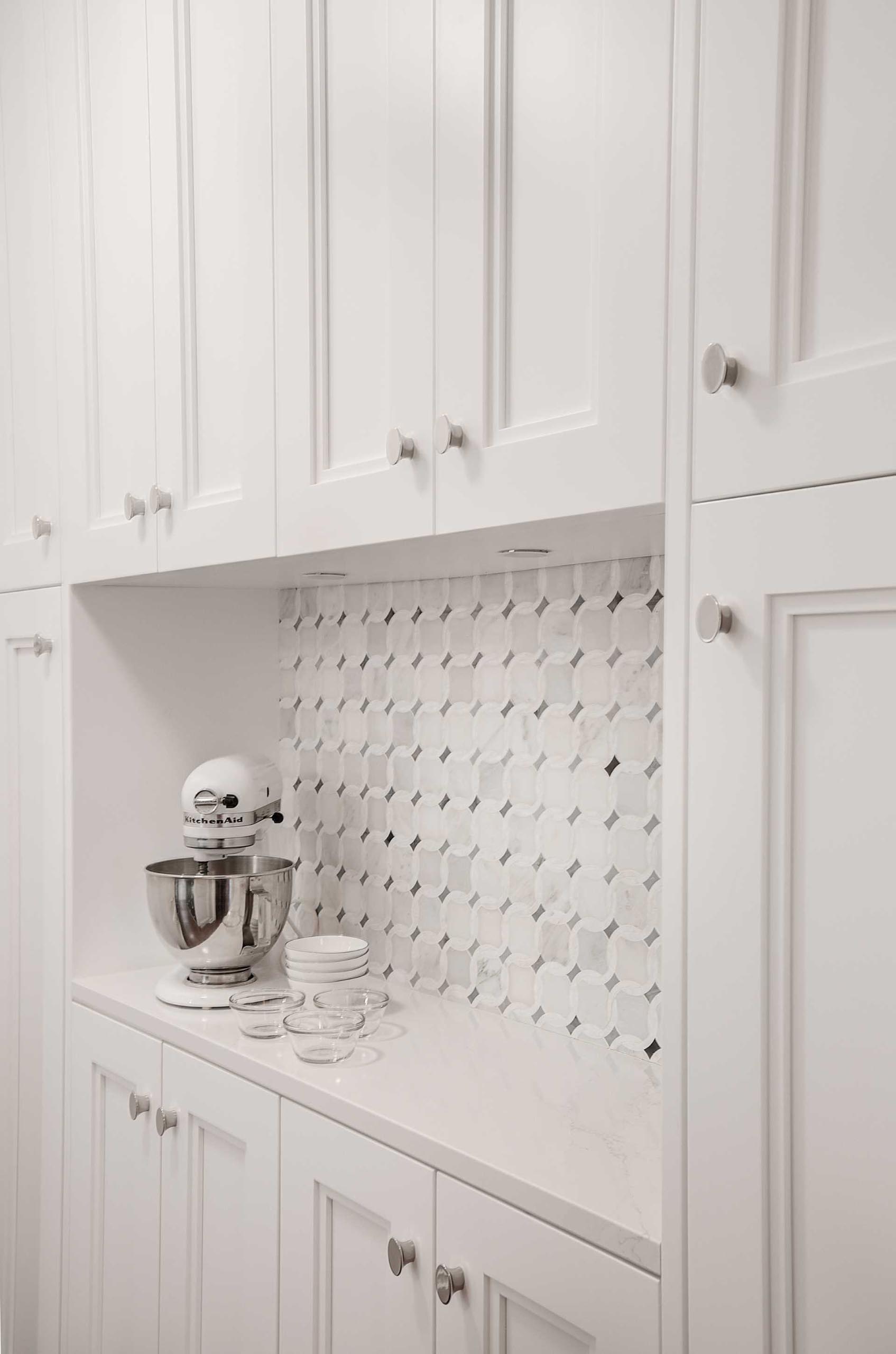 The previous stainless steel fridge was removed and replaced with an integrated fridge, whose front matches the surrounding cabinetry.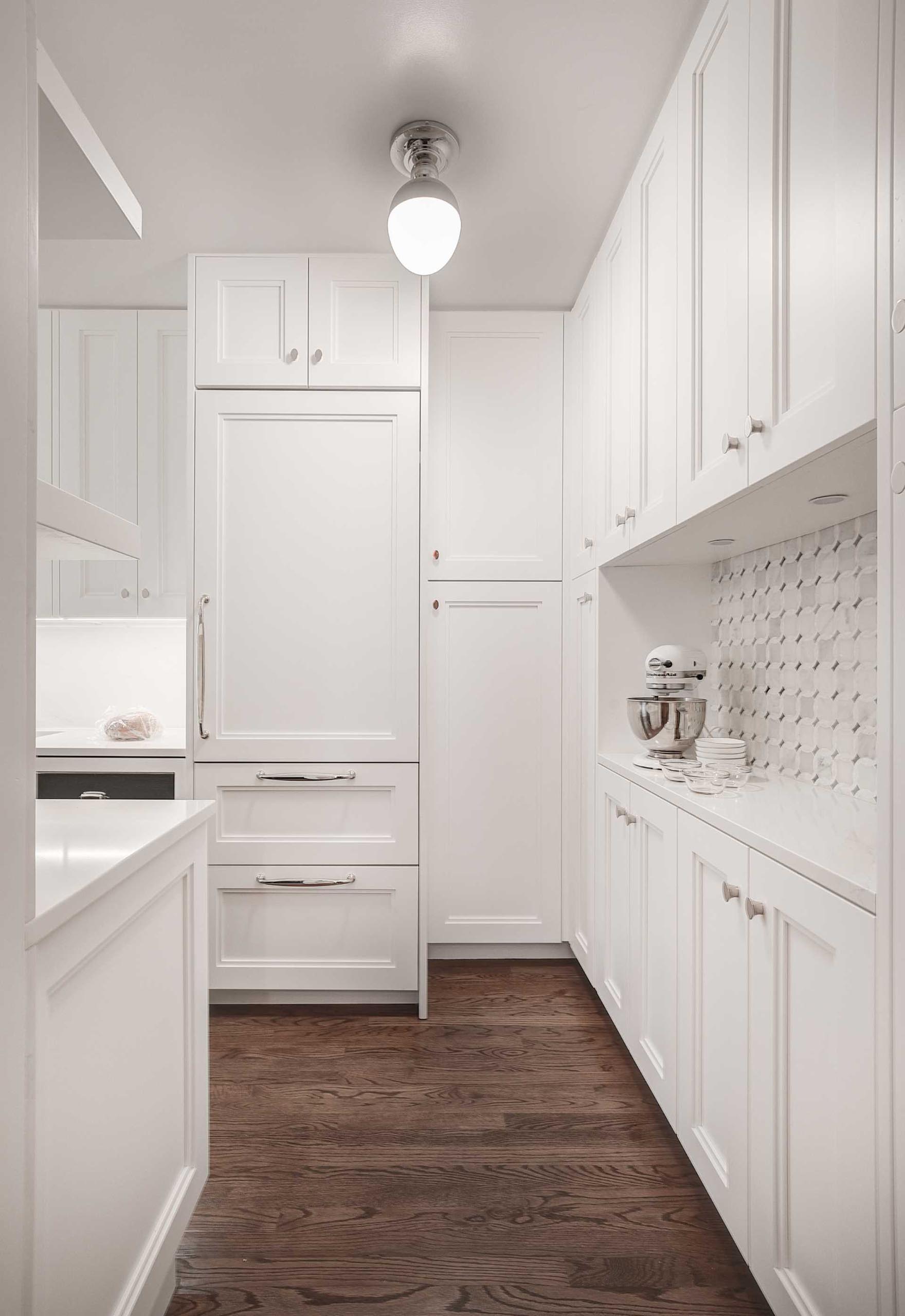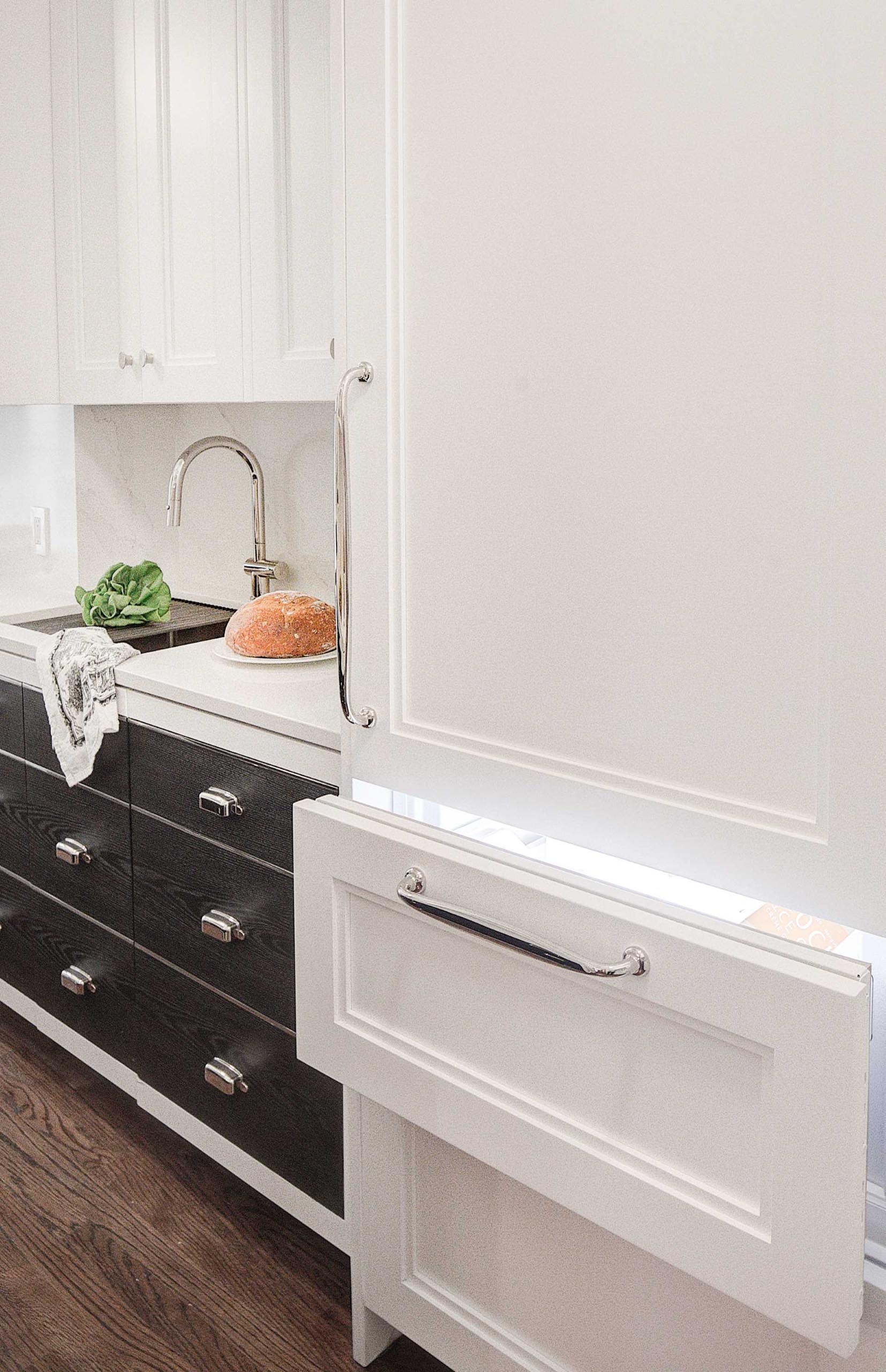 Adjacent to the fridge is the sink with a drying rack.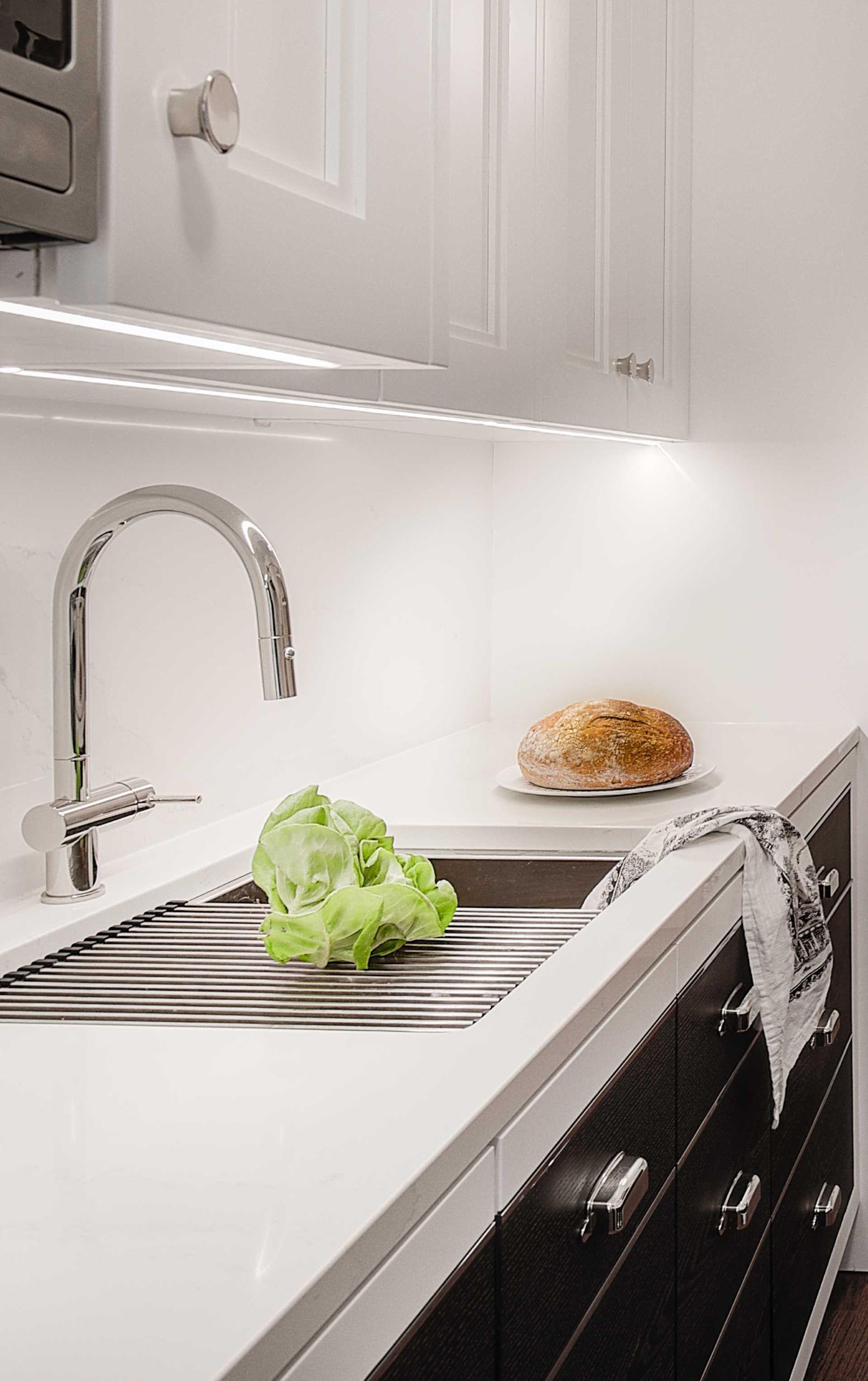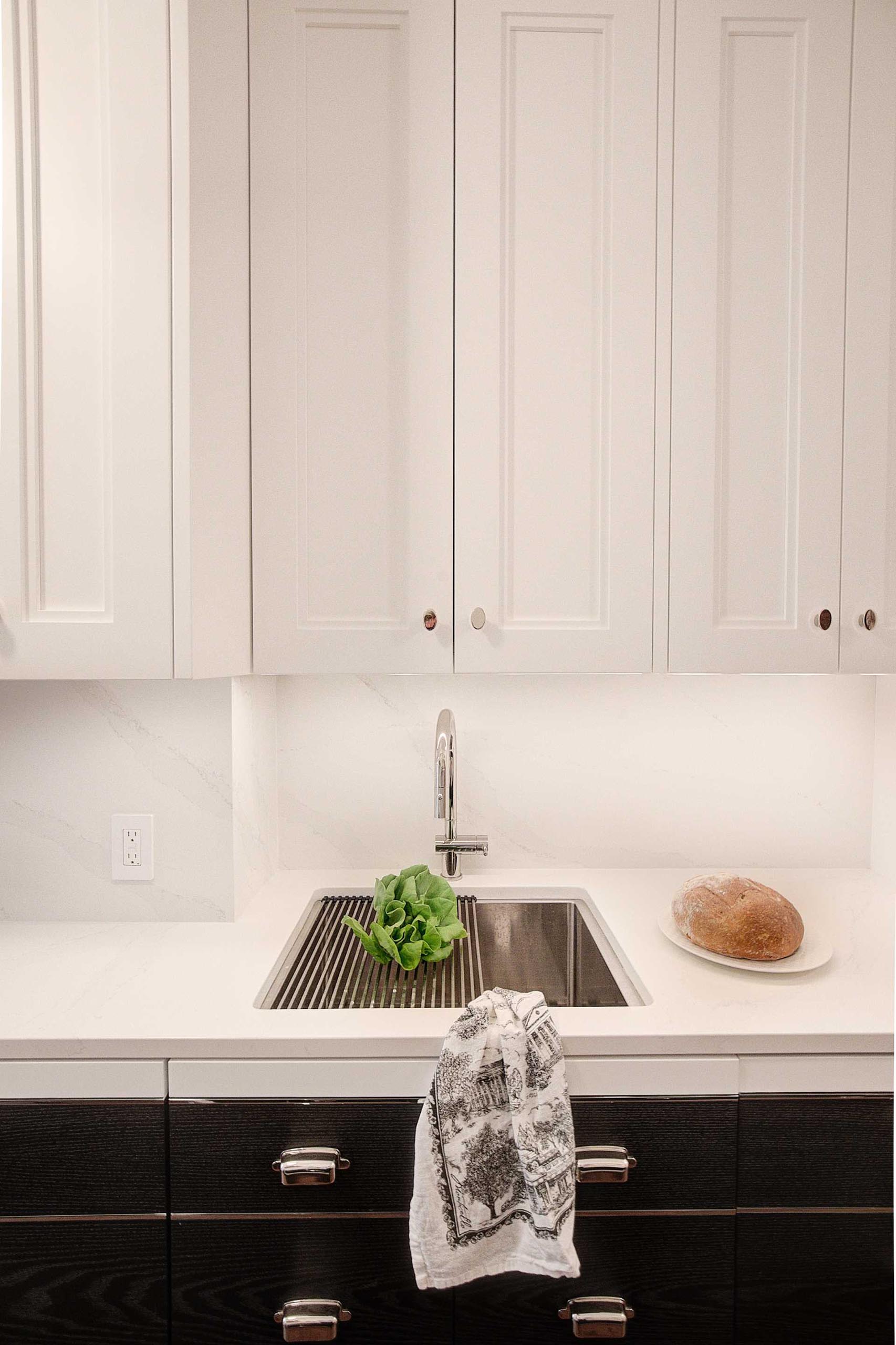 A built-in microwave is located further down towards the end of the cabinets on this side of the kitchen.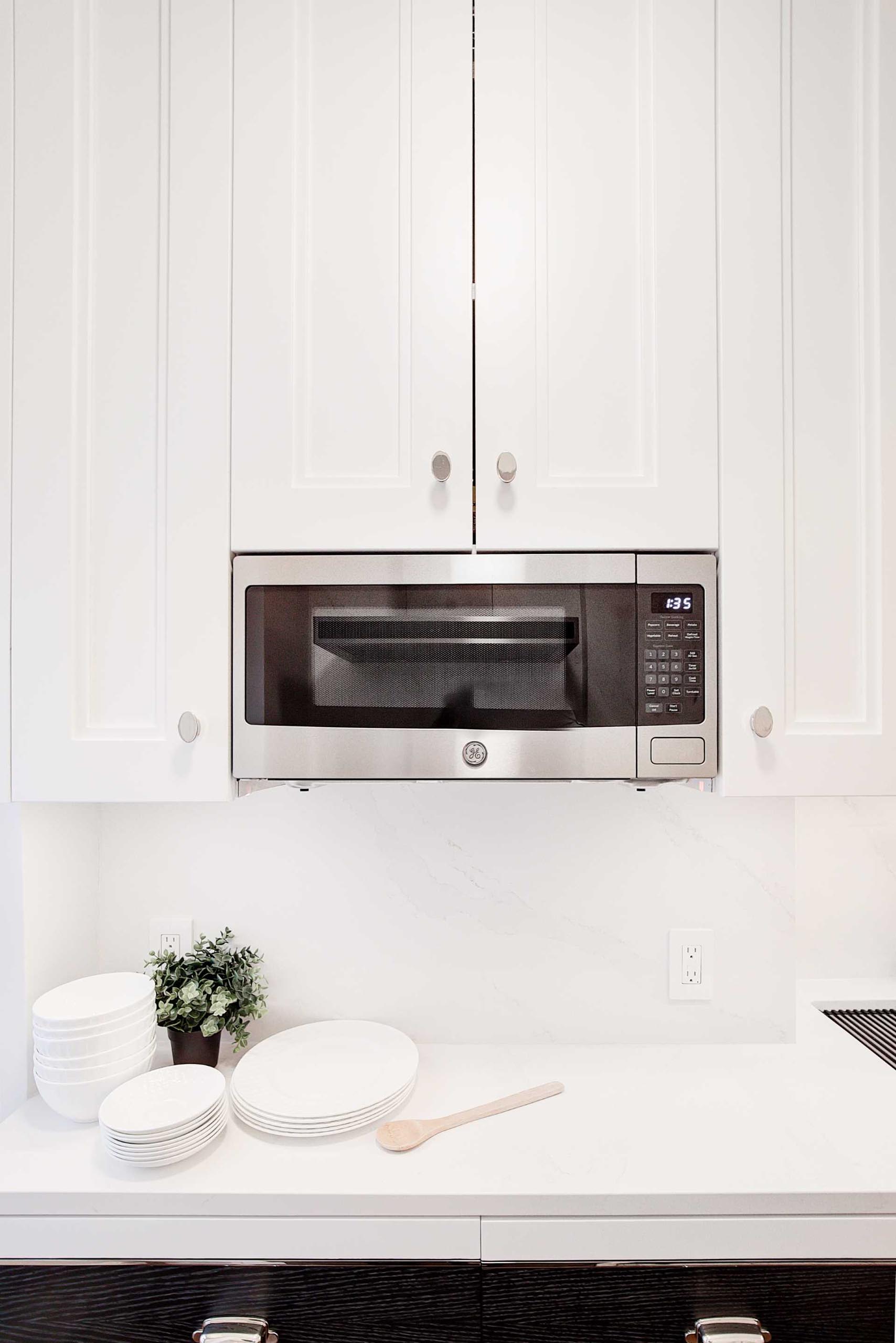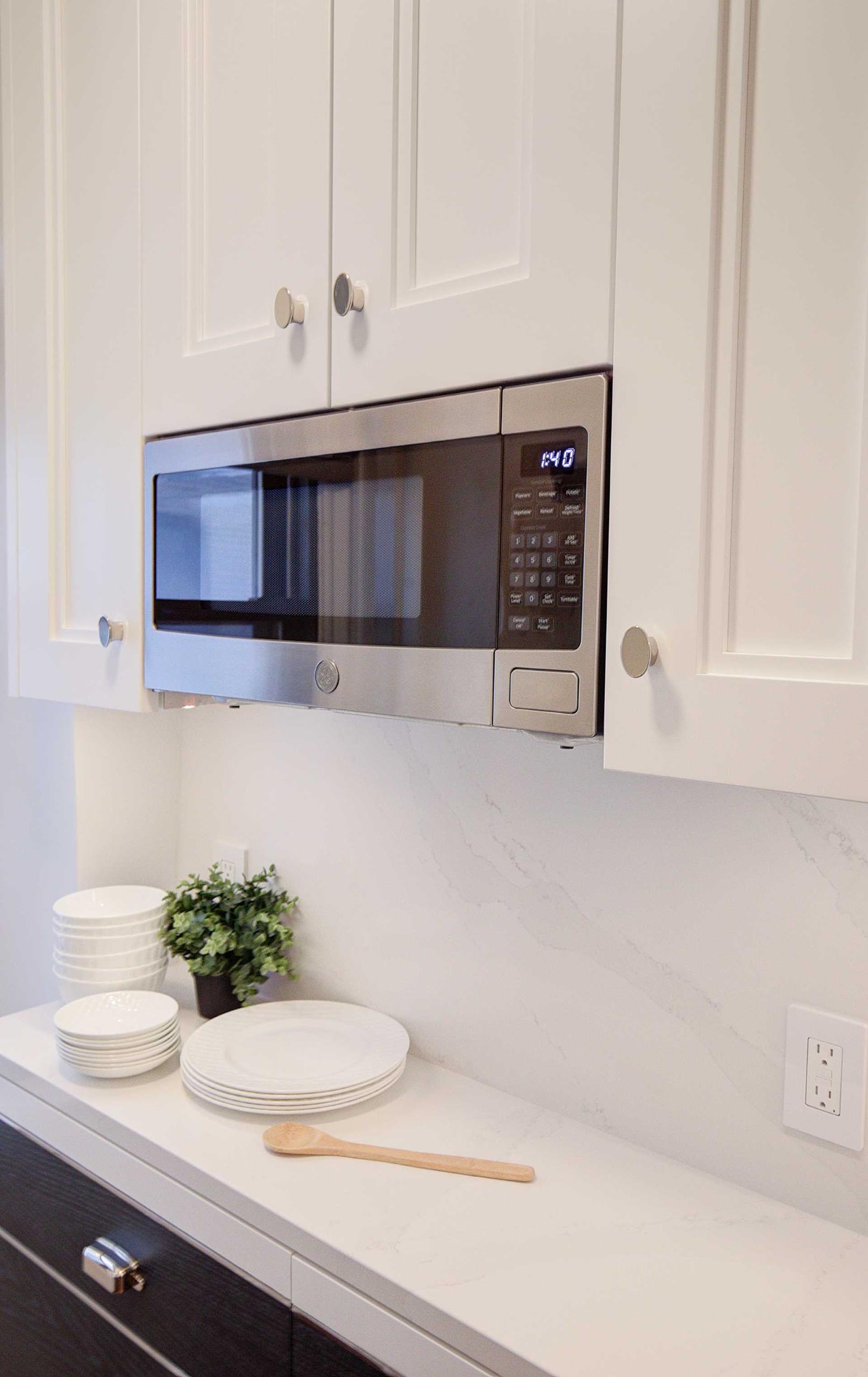 On the opposite wall, there's the oven.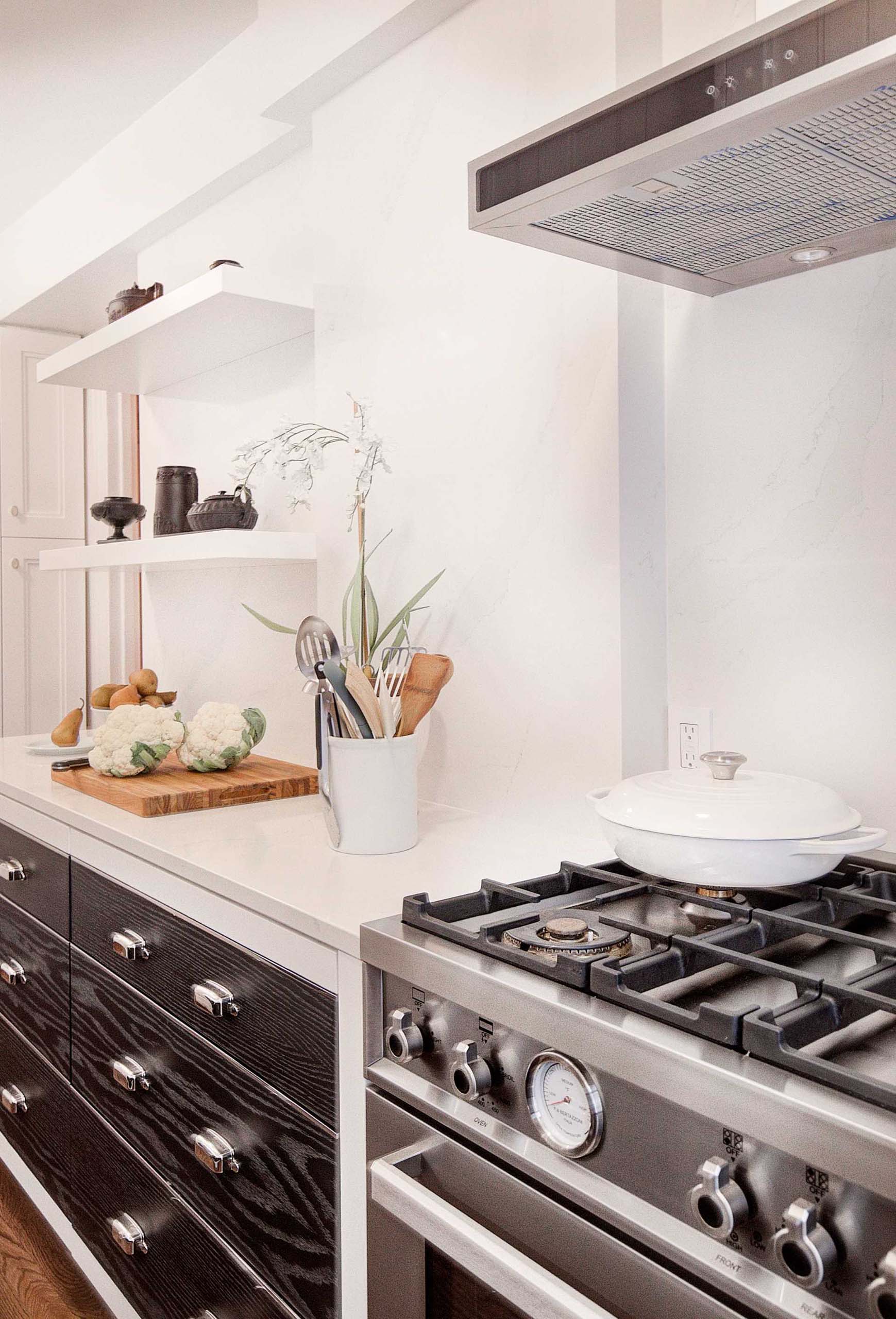 On the same wall as the oven is a pair of floating white shelves that almost blend into the wall.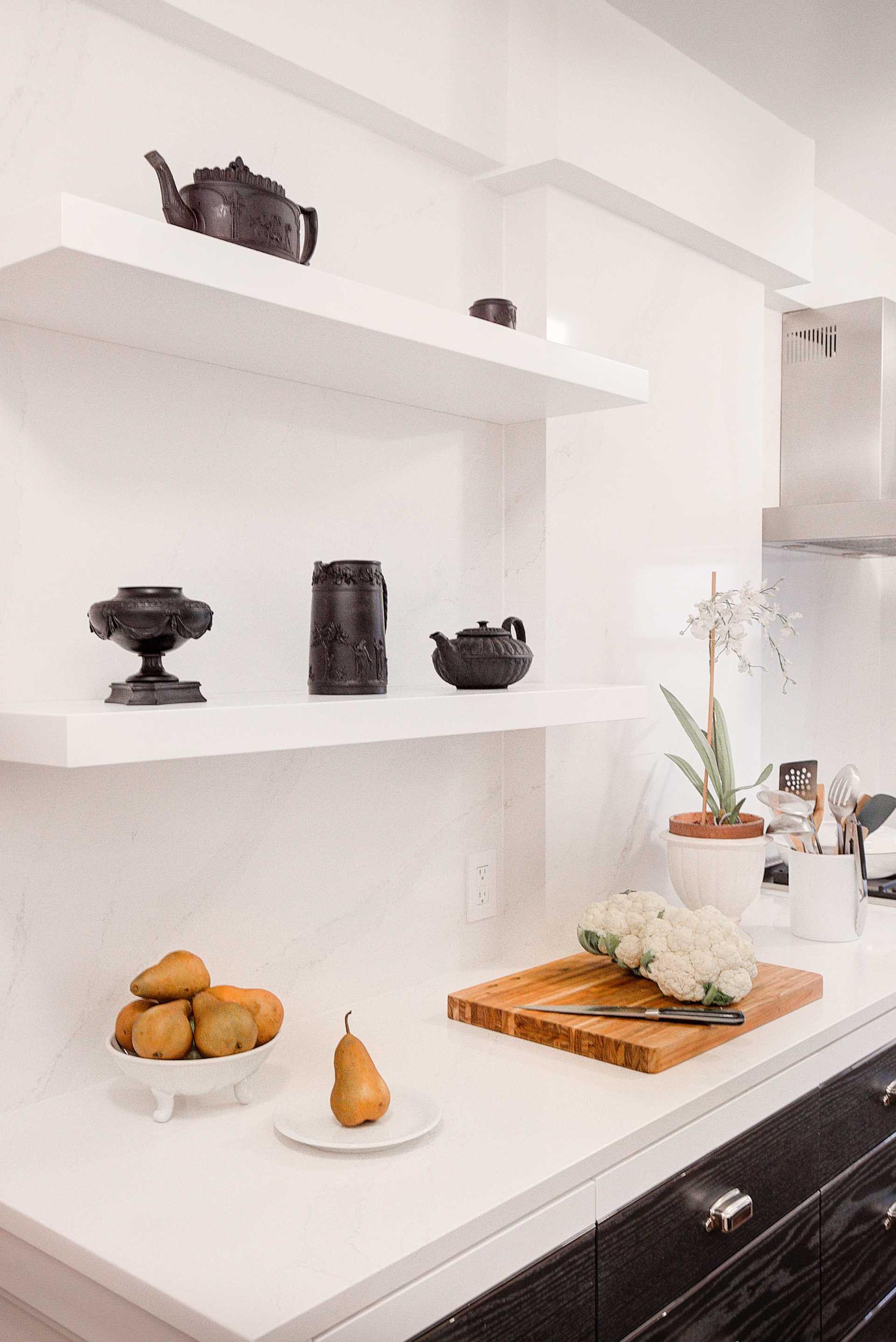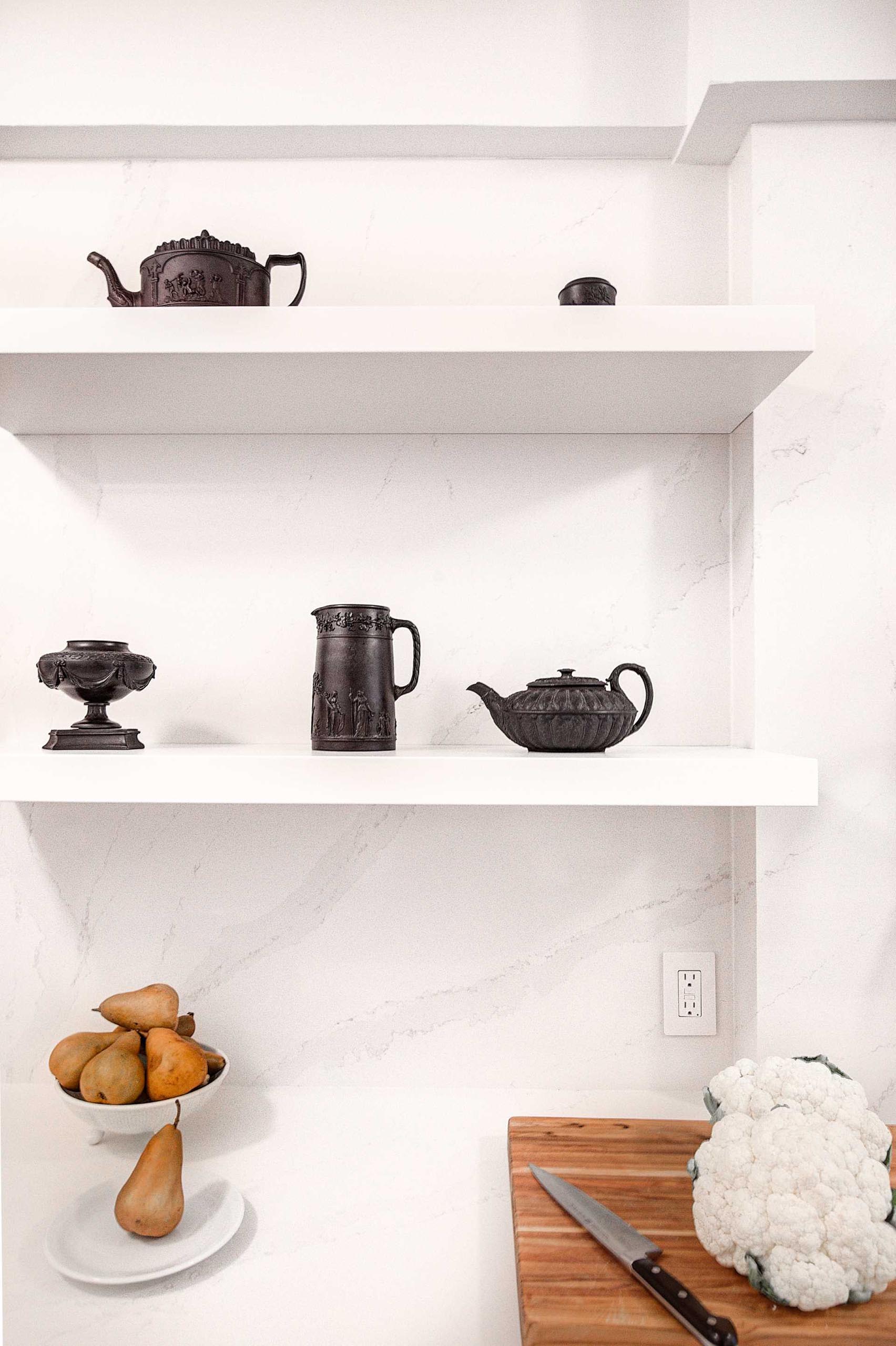 Photography by Nicole Larson
Source: Contemporist