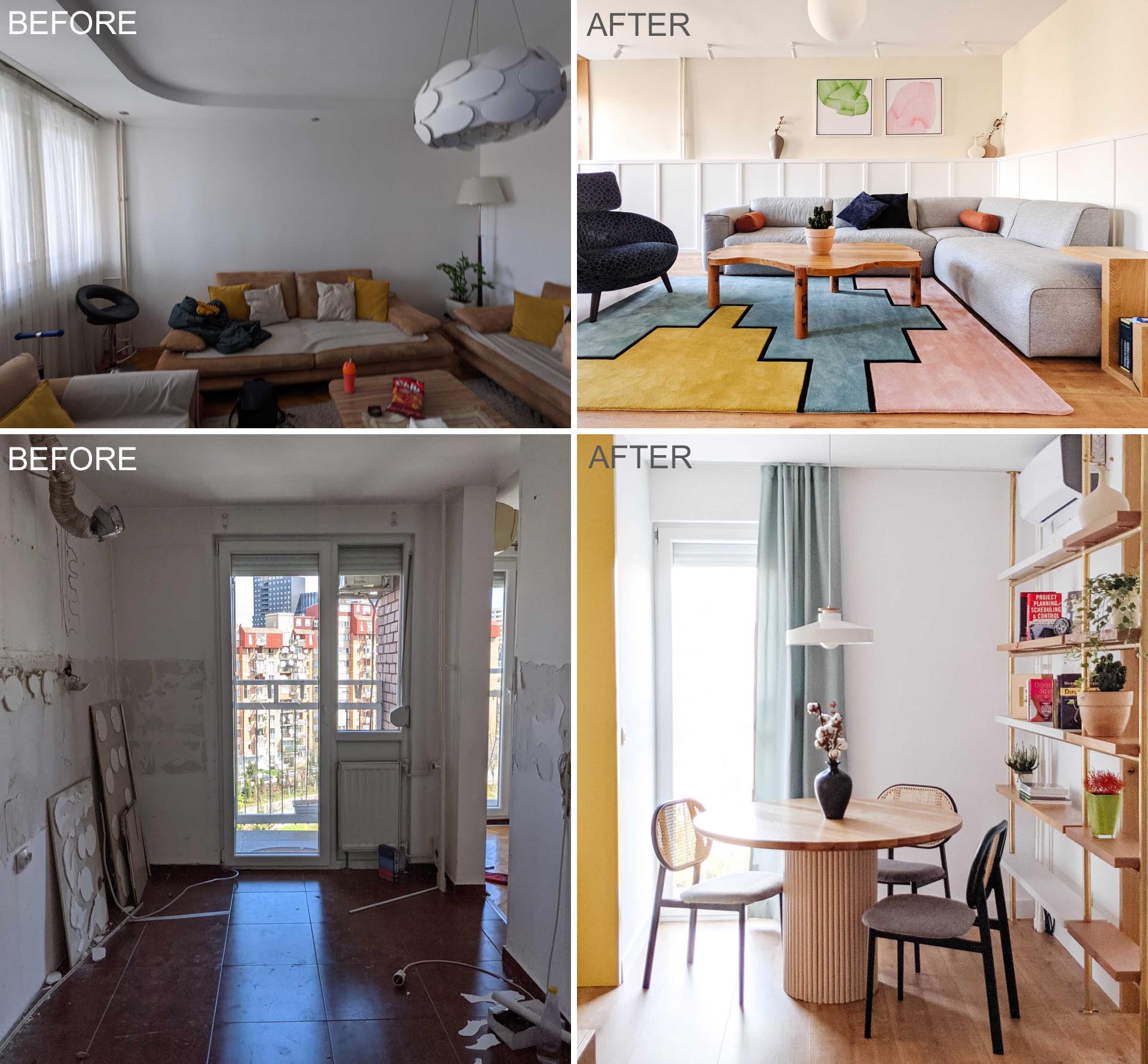 Muza, an interior design company located in Pristina, Kosovo, has shared photos of an apartment renovation that they recently completed.
Before the redesign, the 1960's apartment was dated and run down.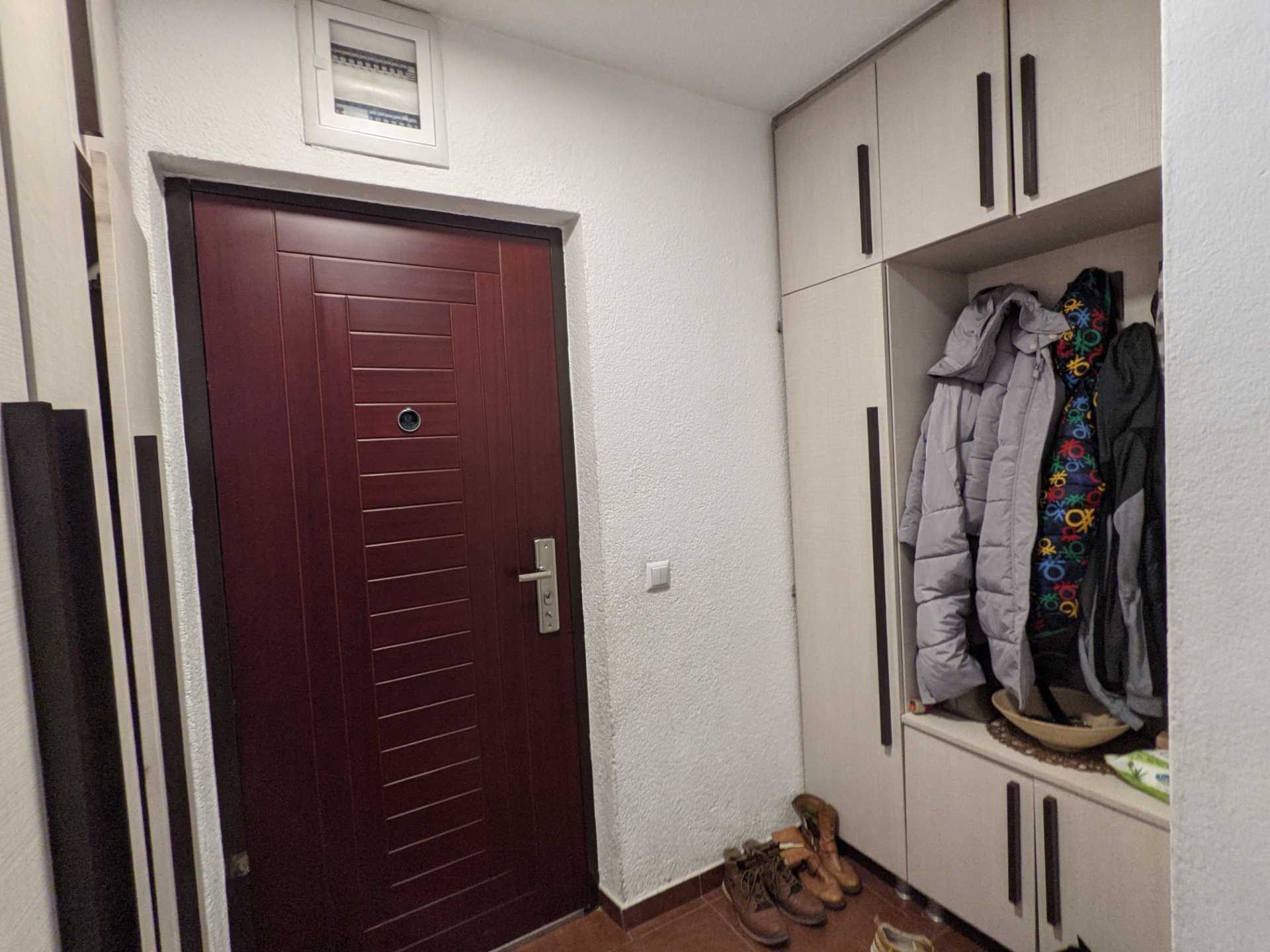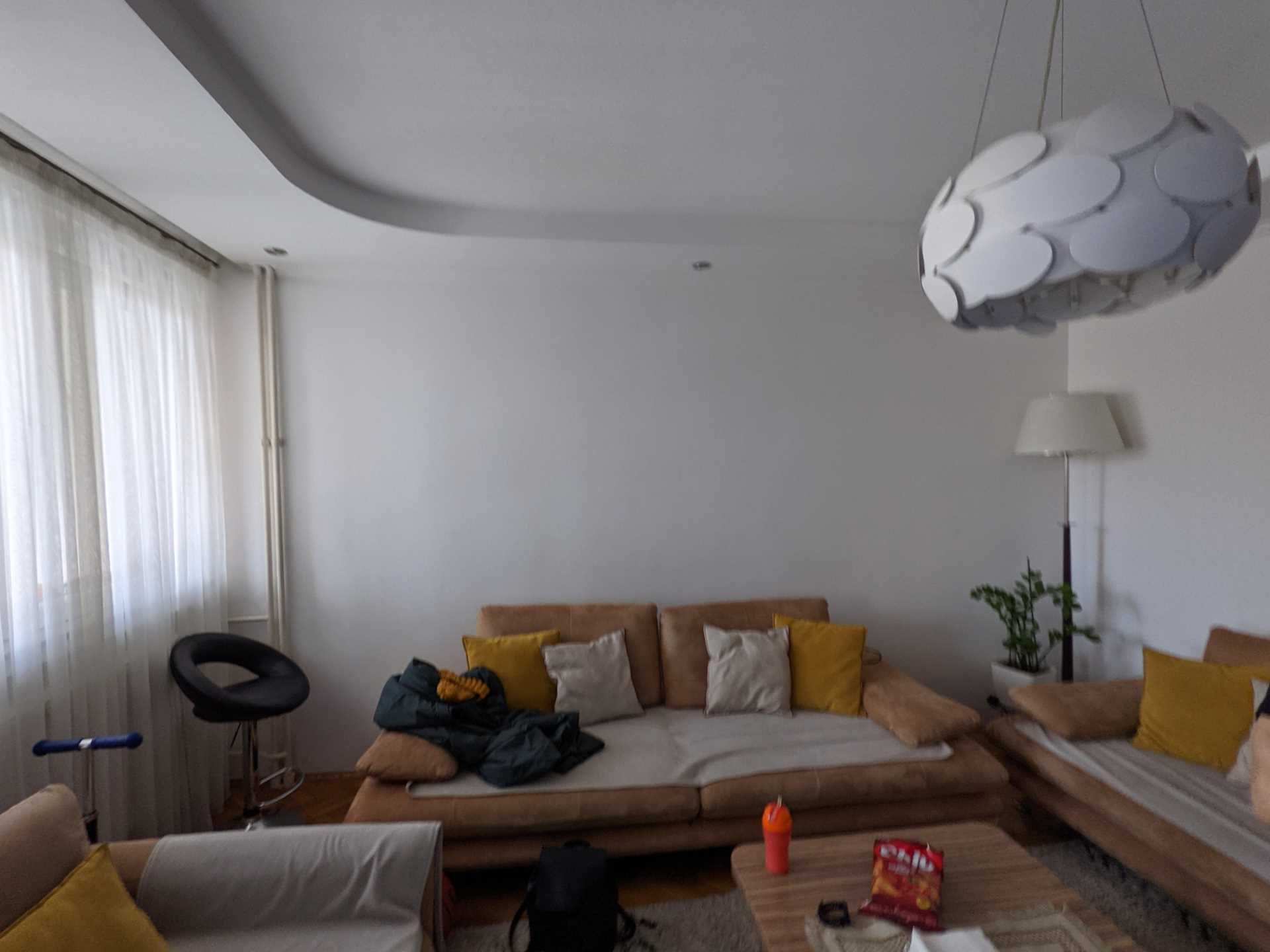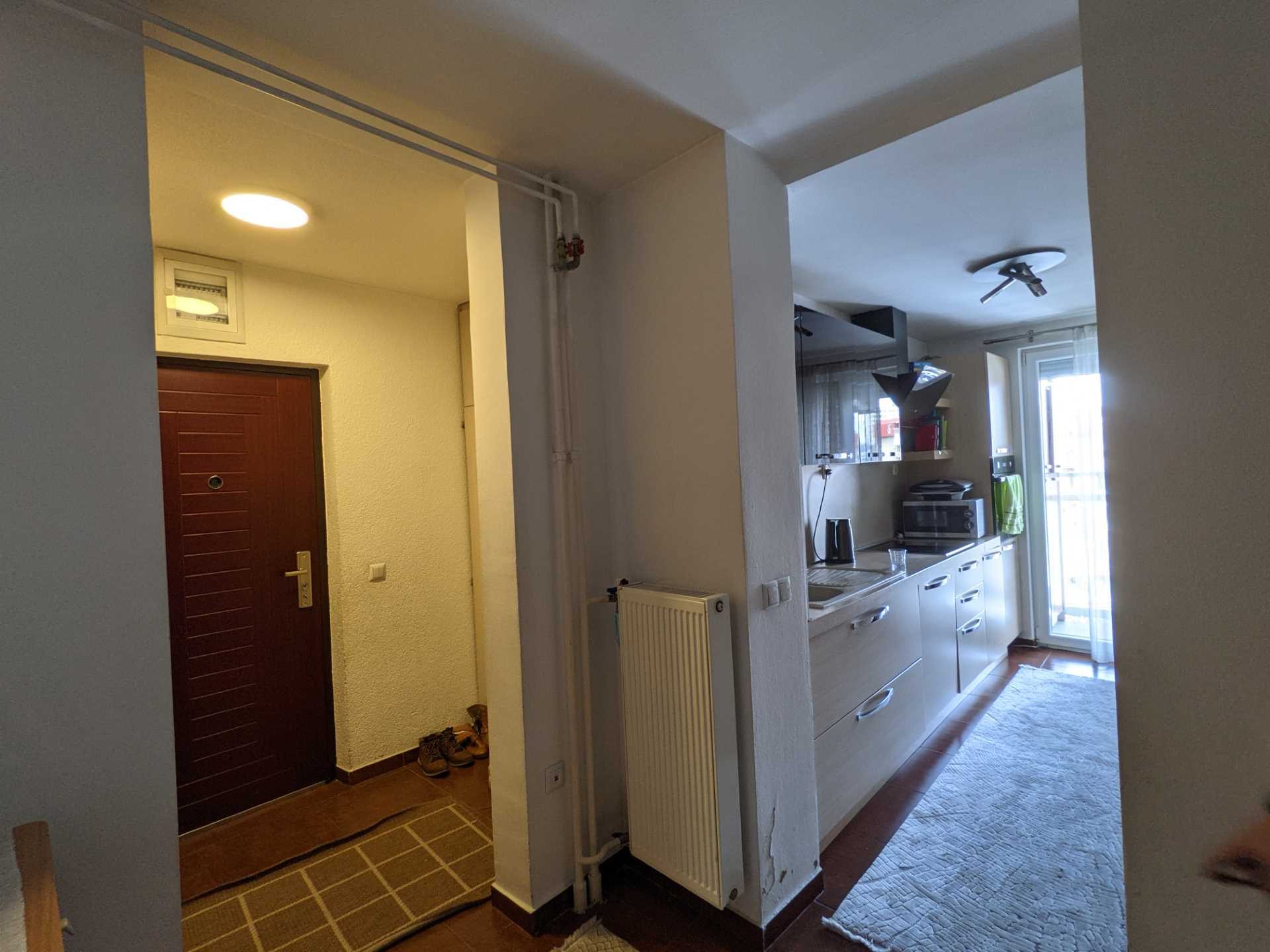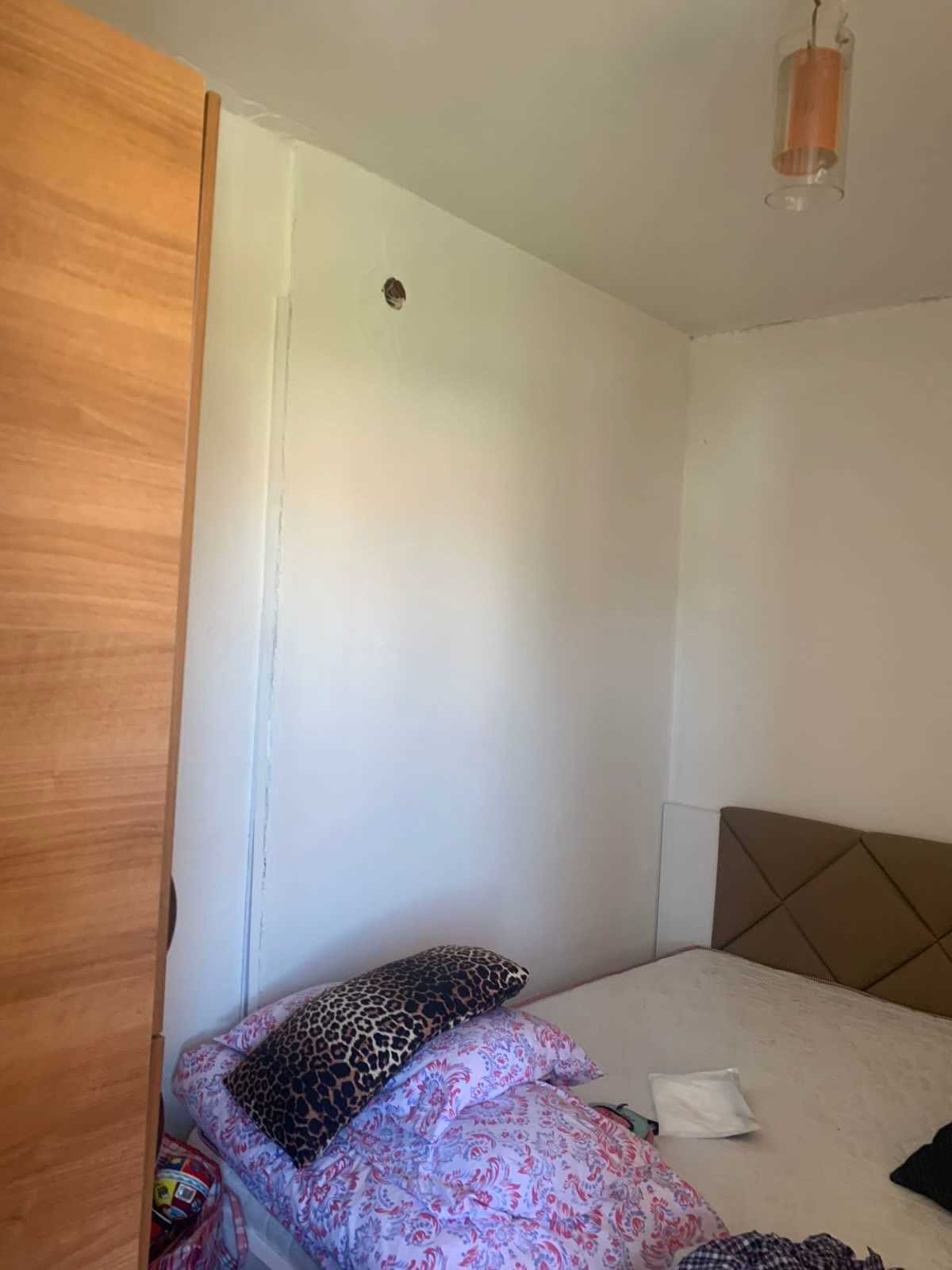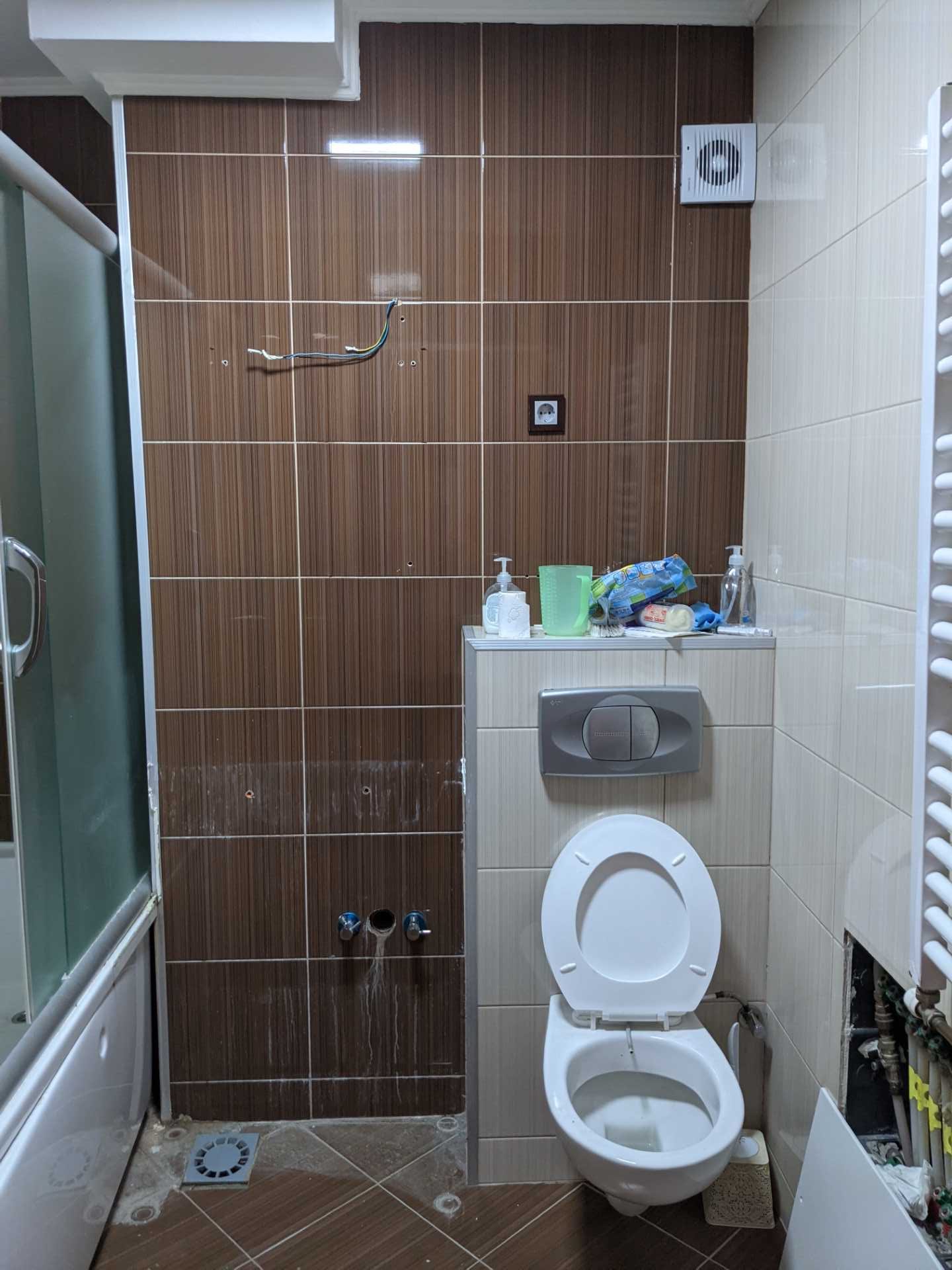 During the demolition process, tiles, fixtures, and flooring were removed, and the walls were opened up.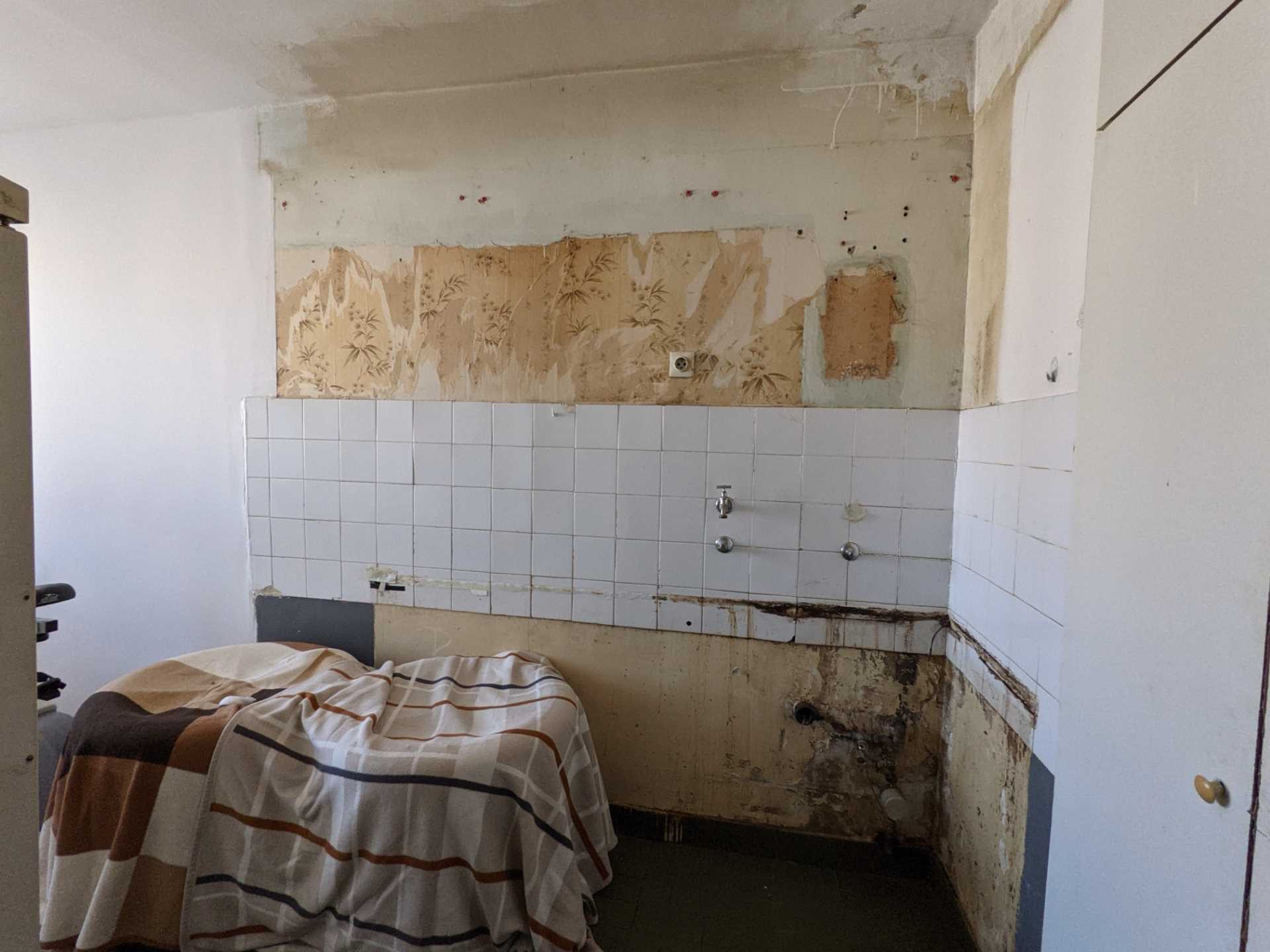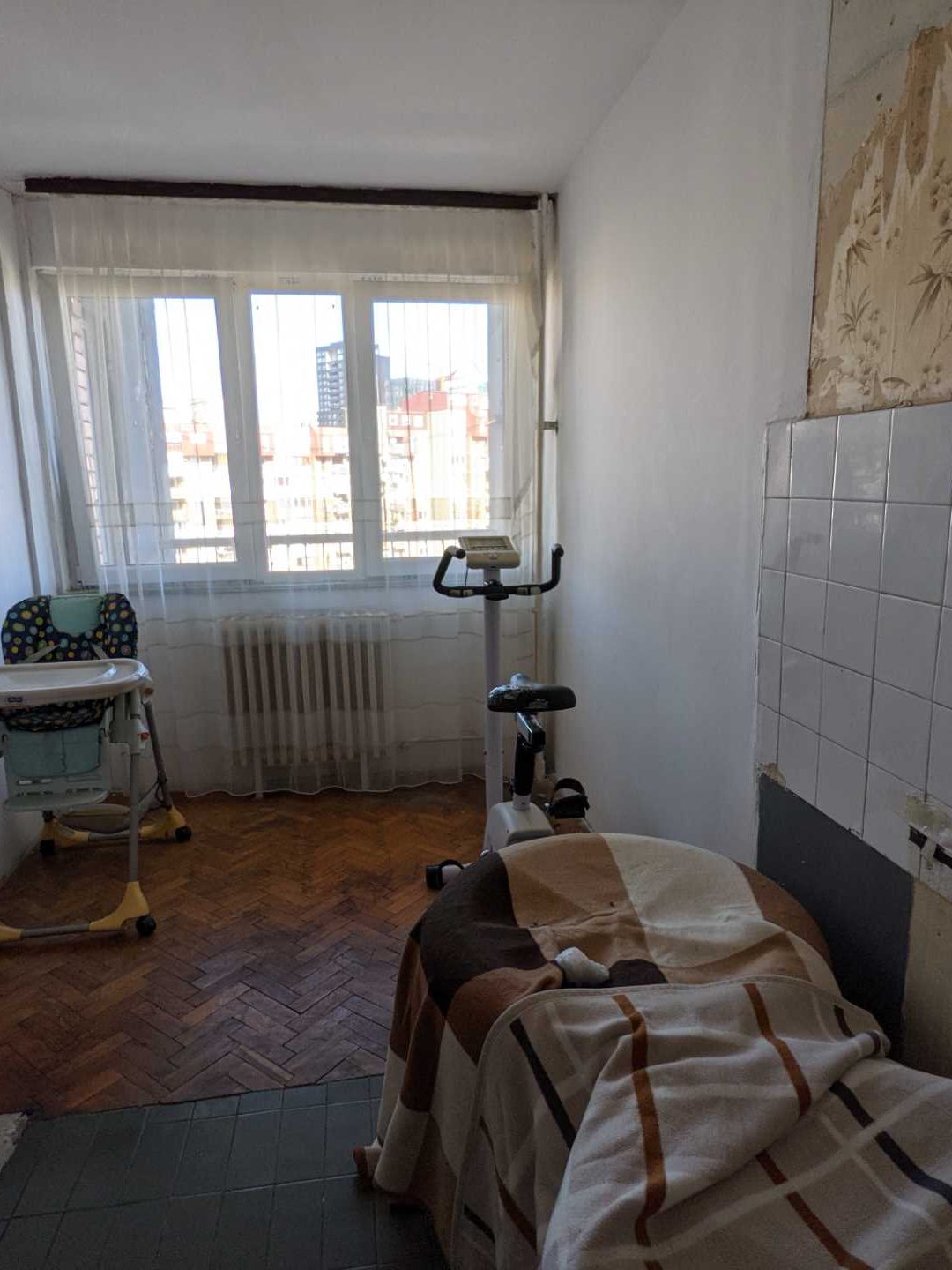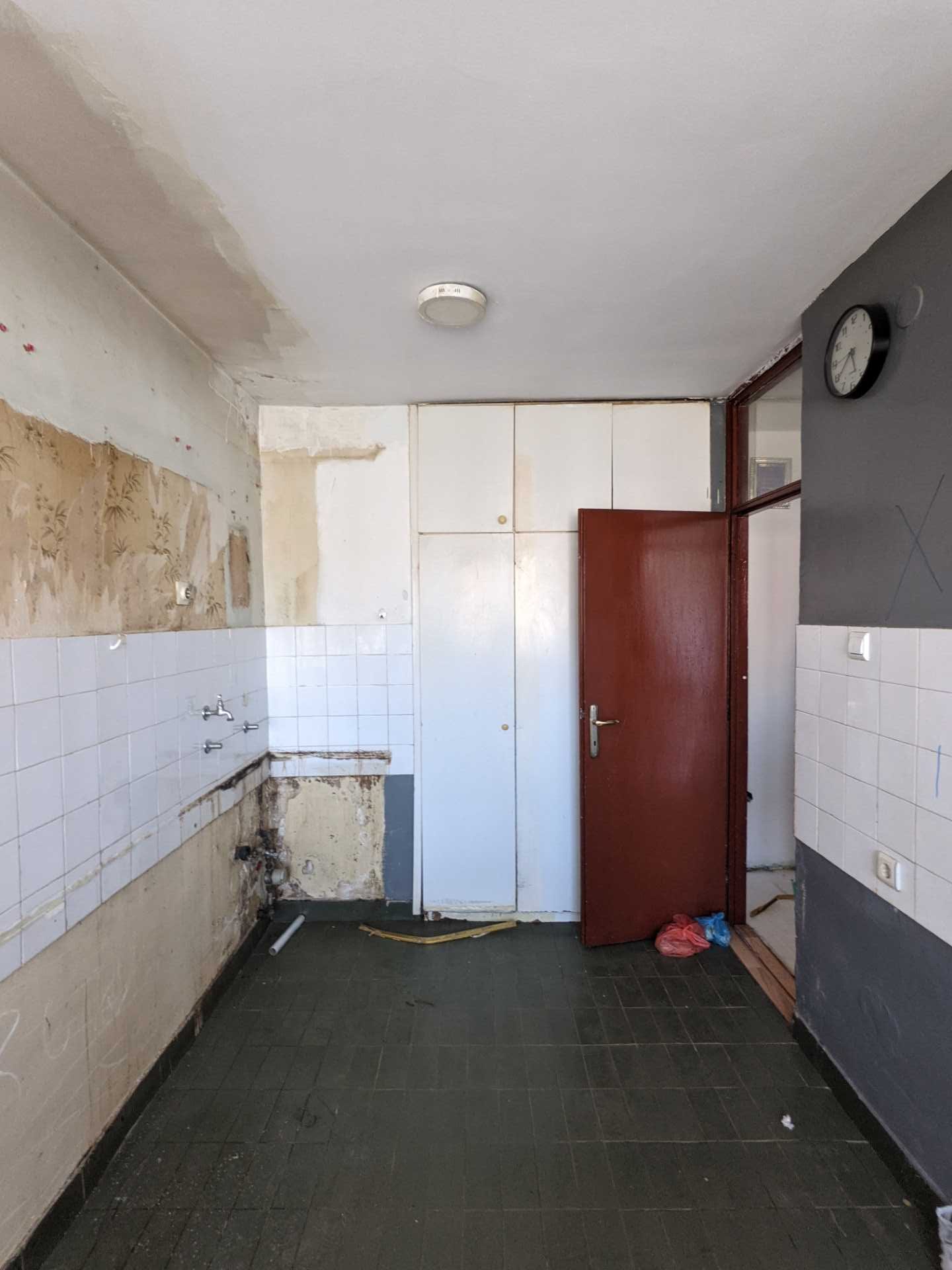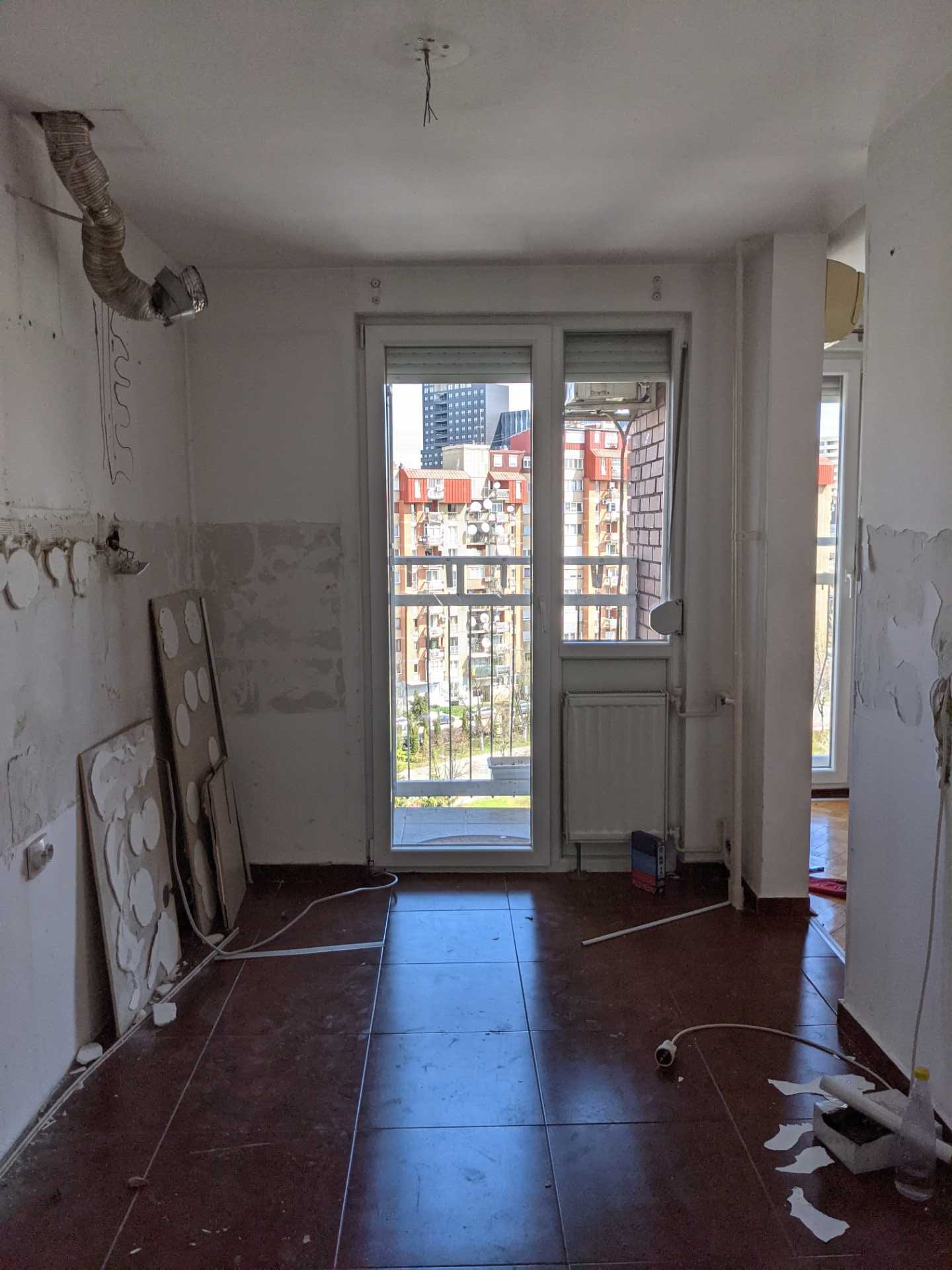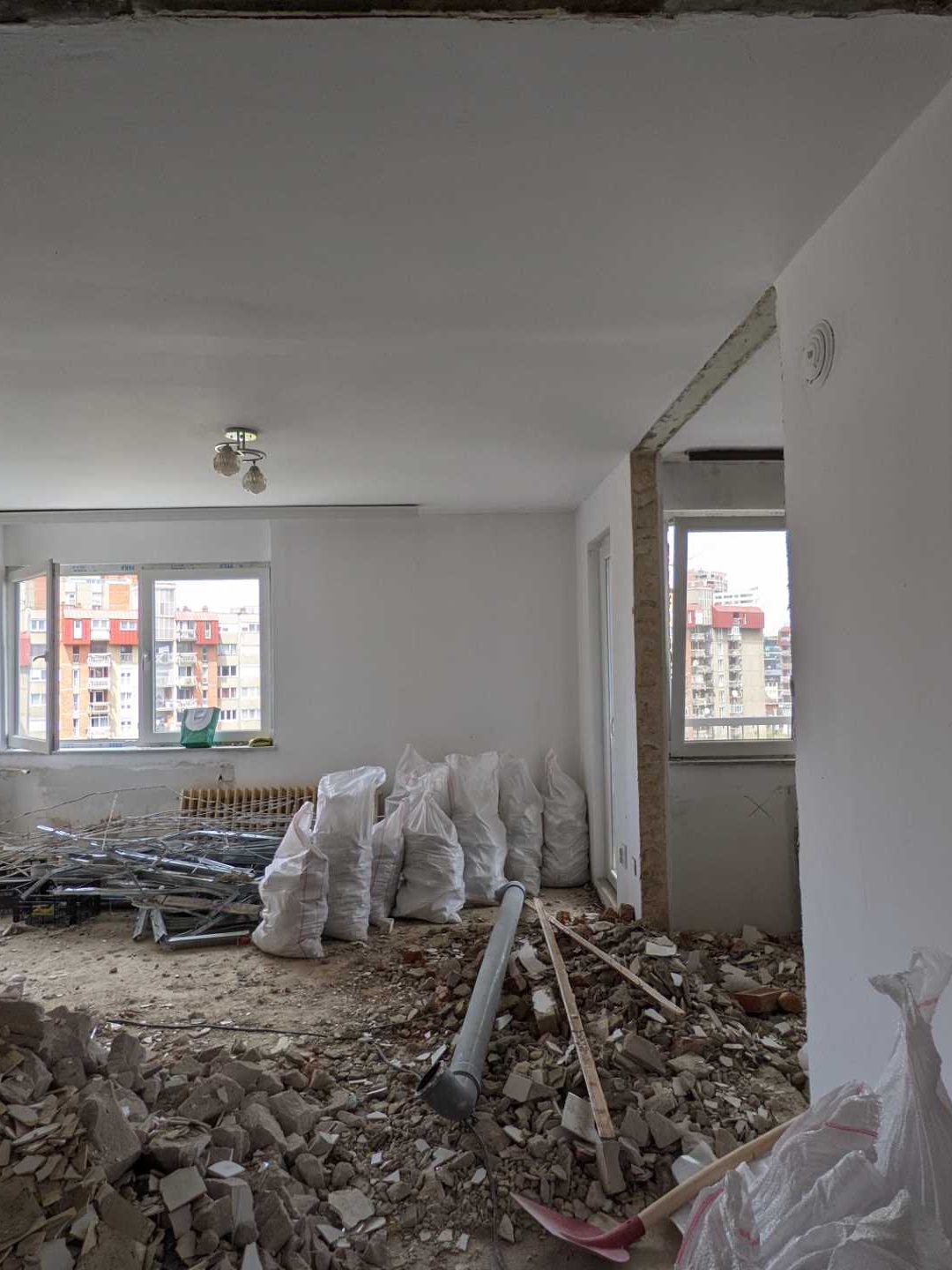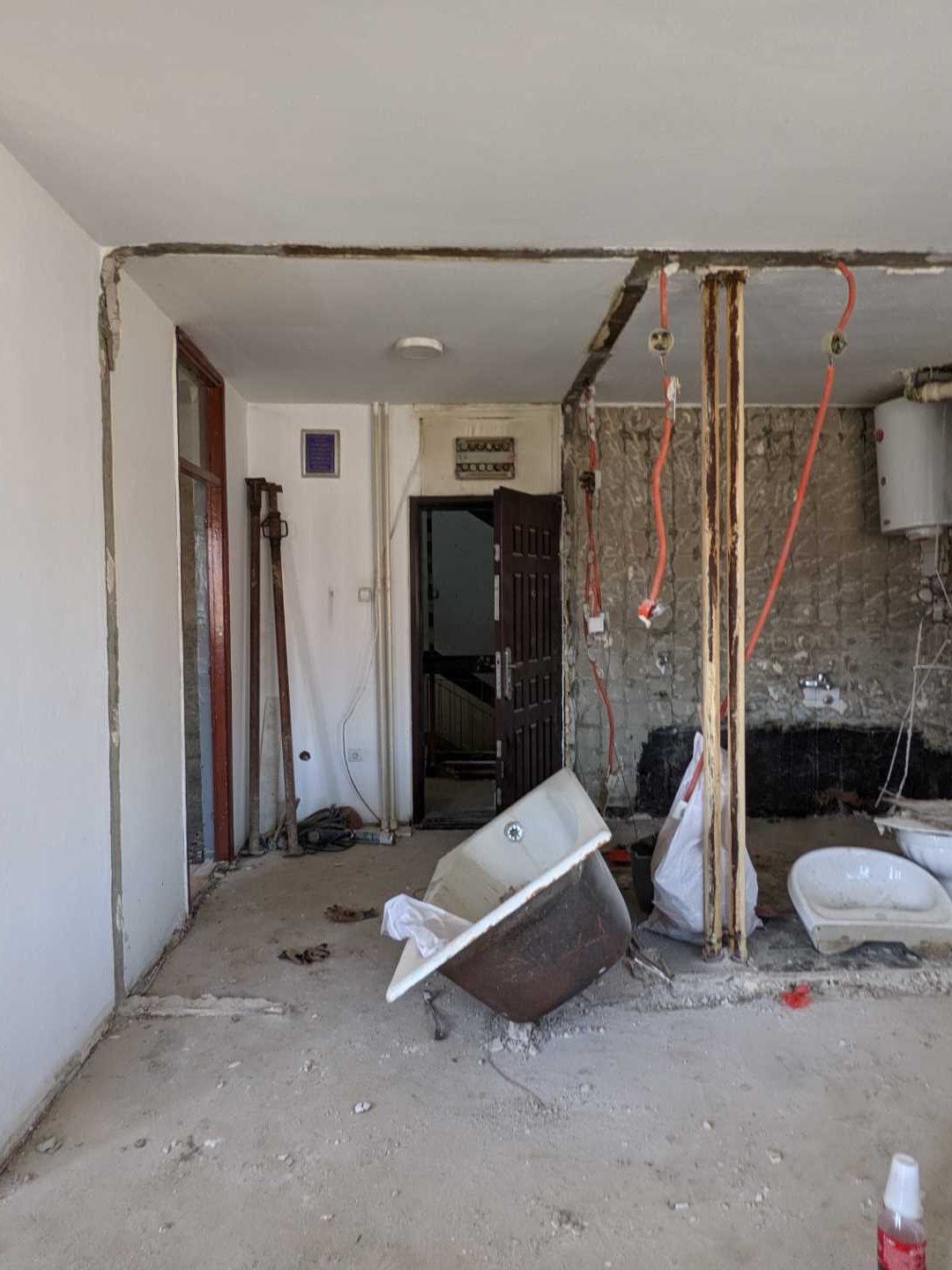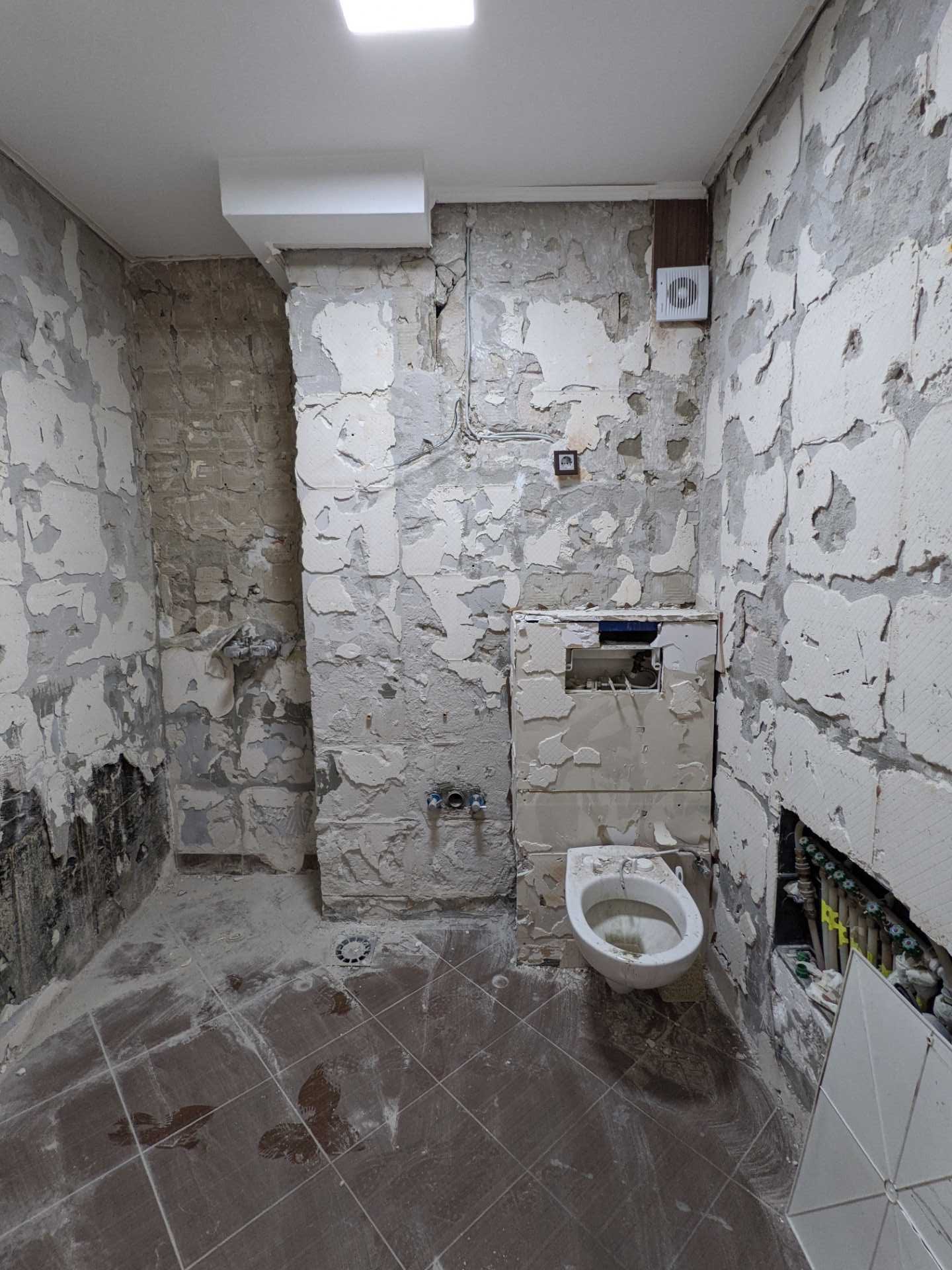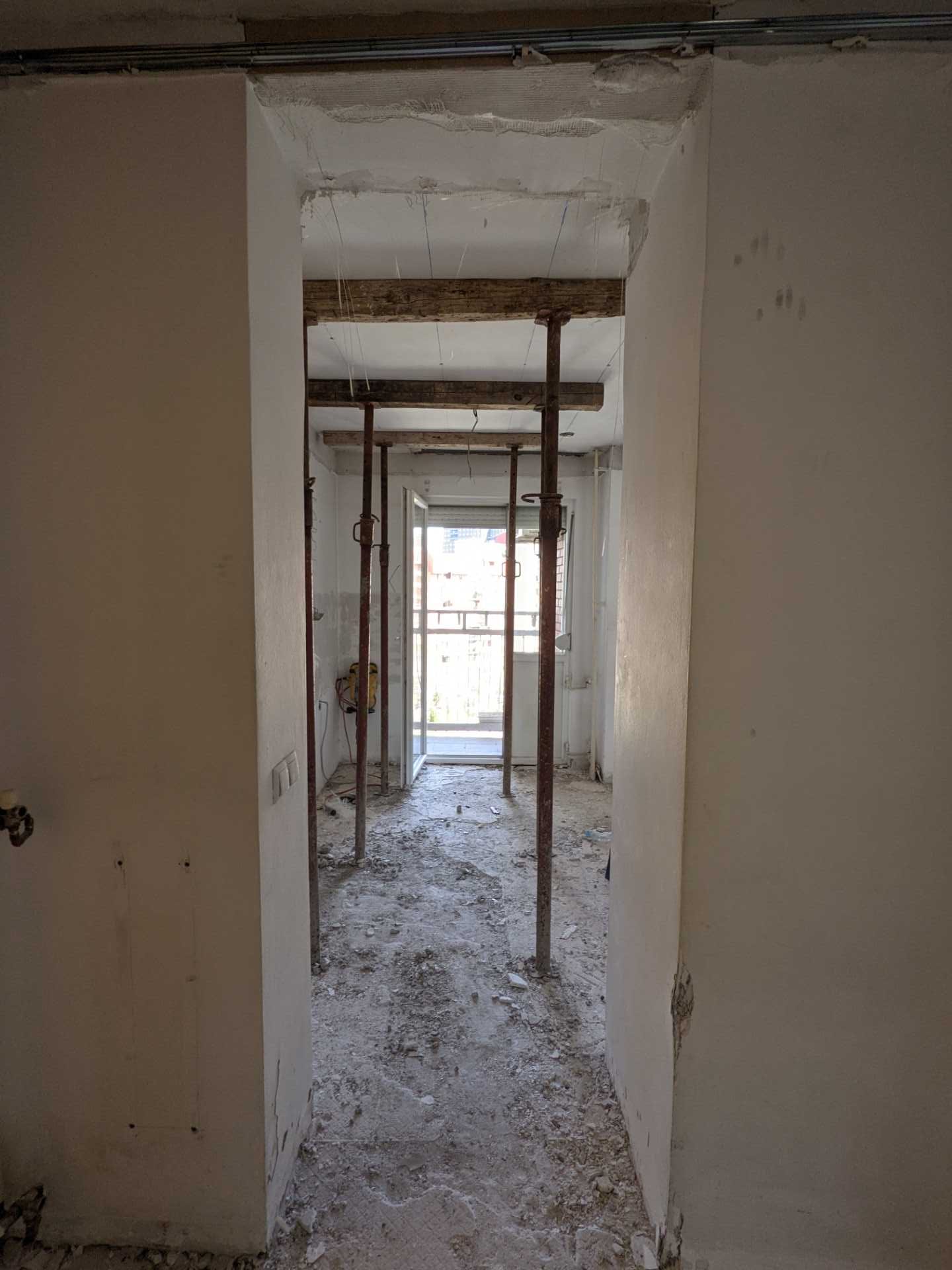 The apartment after the renovation is a dramatic difference from what it was.
The new entryway includes built-in cabinets, a small bench with hidden lighting underneath, and wood flooring, which can be found throughout the interior.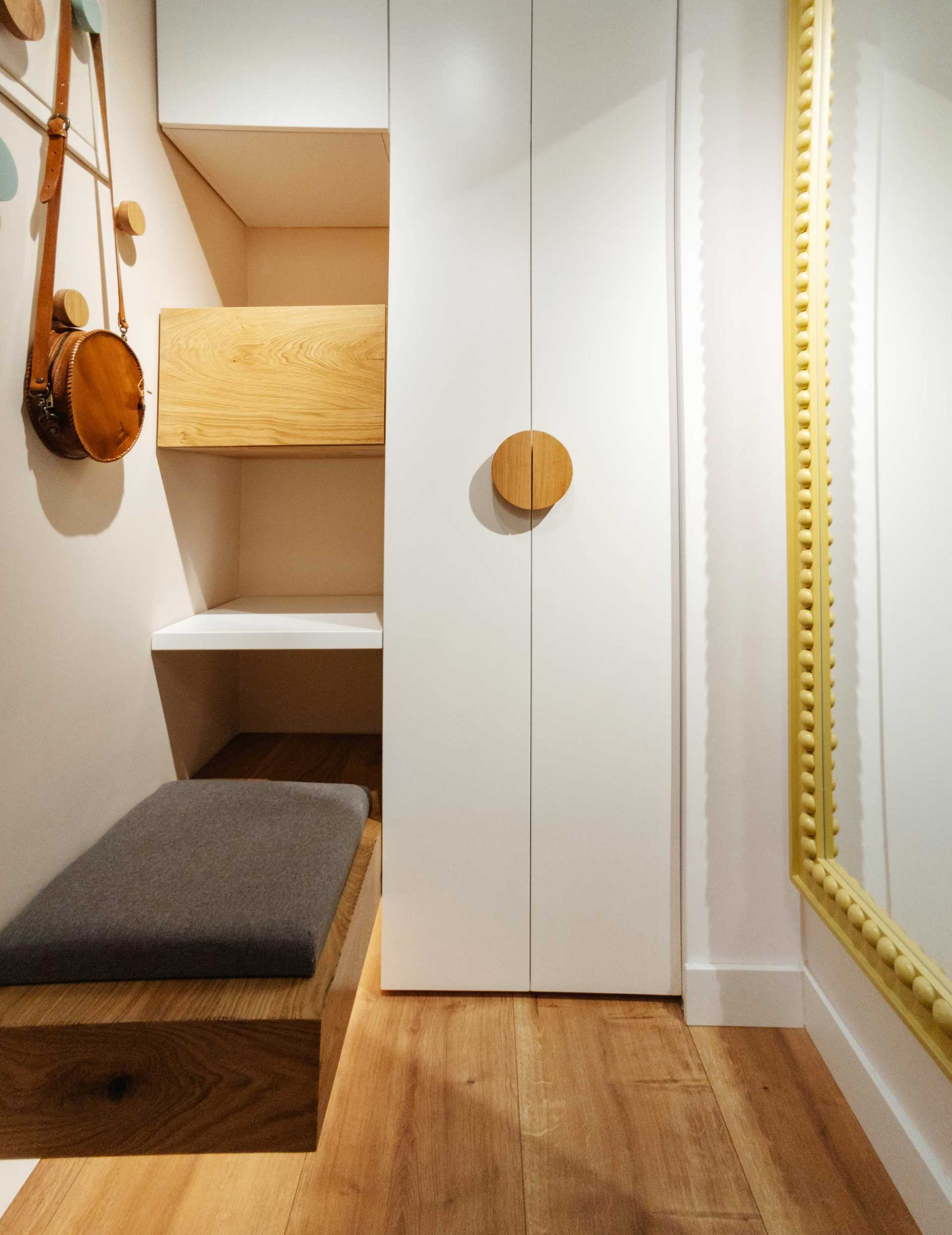 In the living room, wainscoting lines the wall, and a colorful geometric rug complements the artwork on the wall.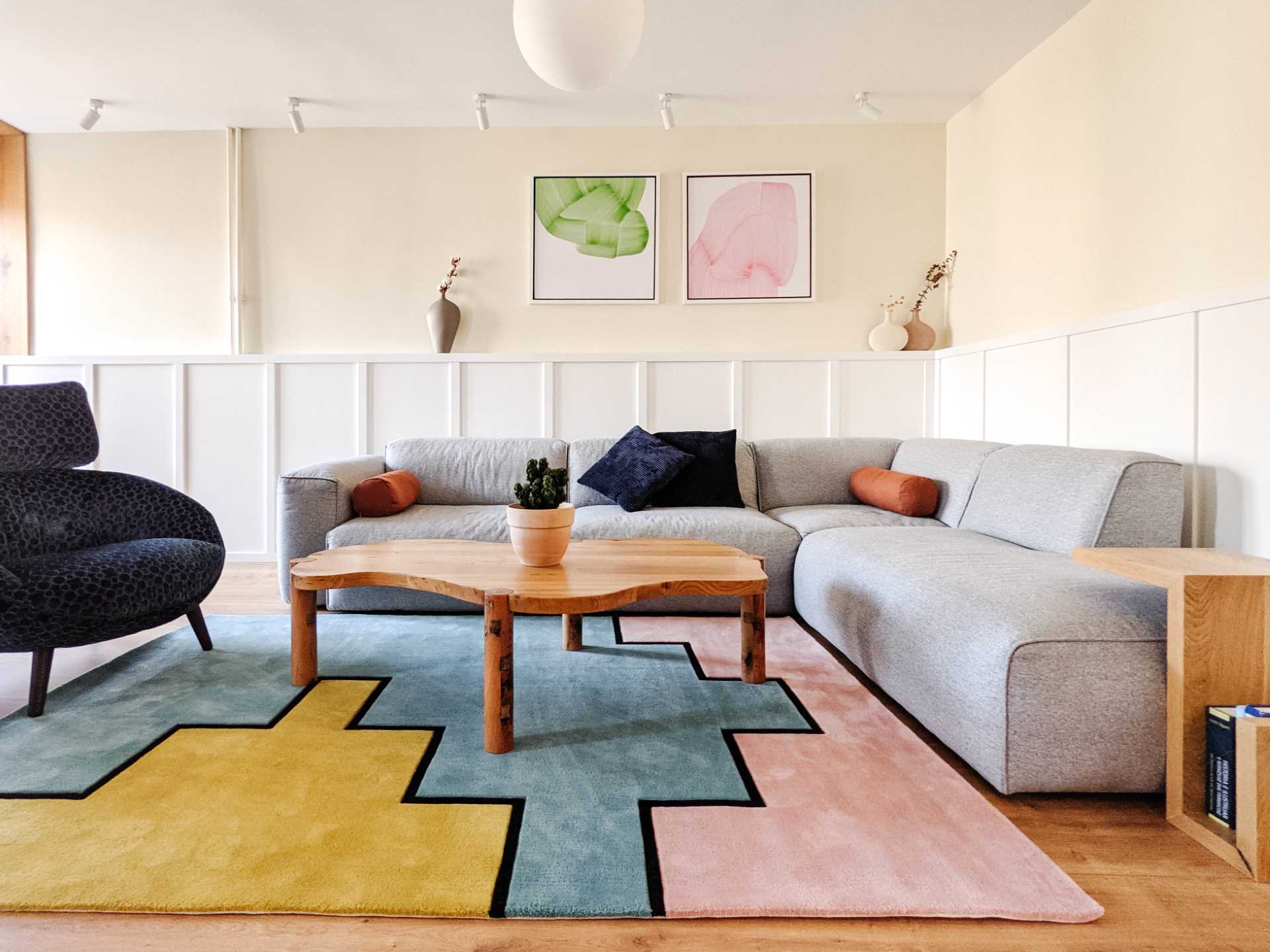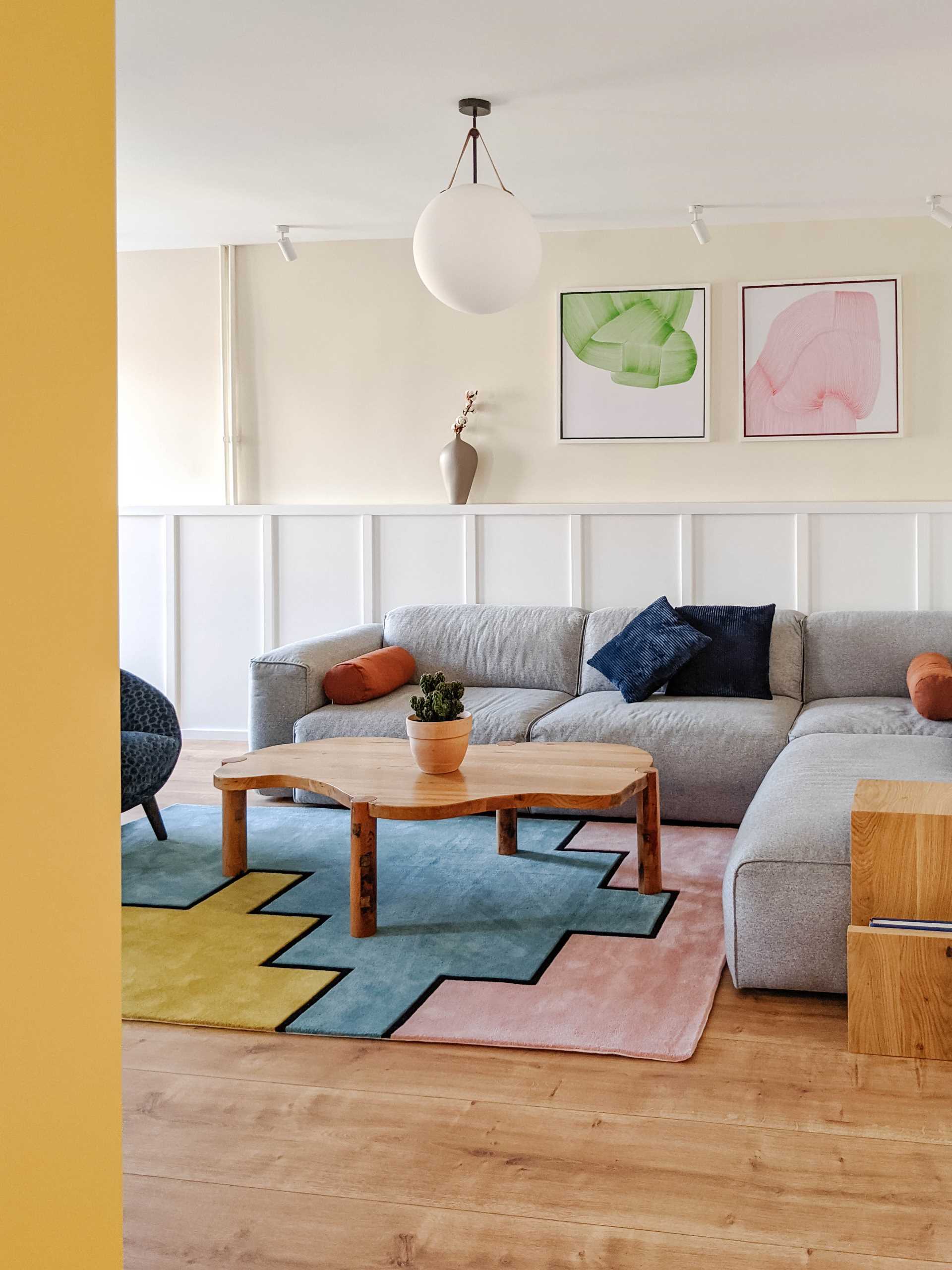 In the hallway, a wood accent wall, as well as an abstract mirror and console, have been added.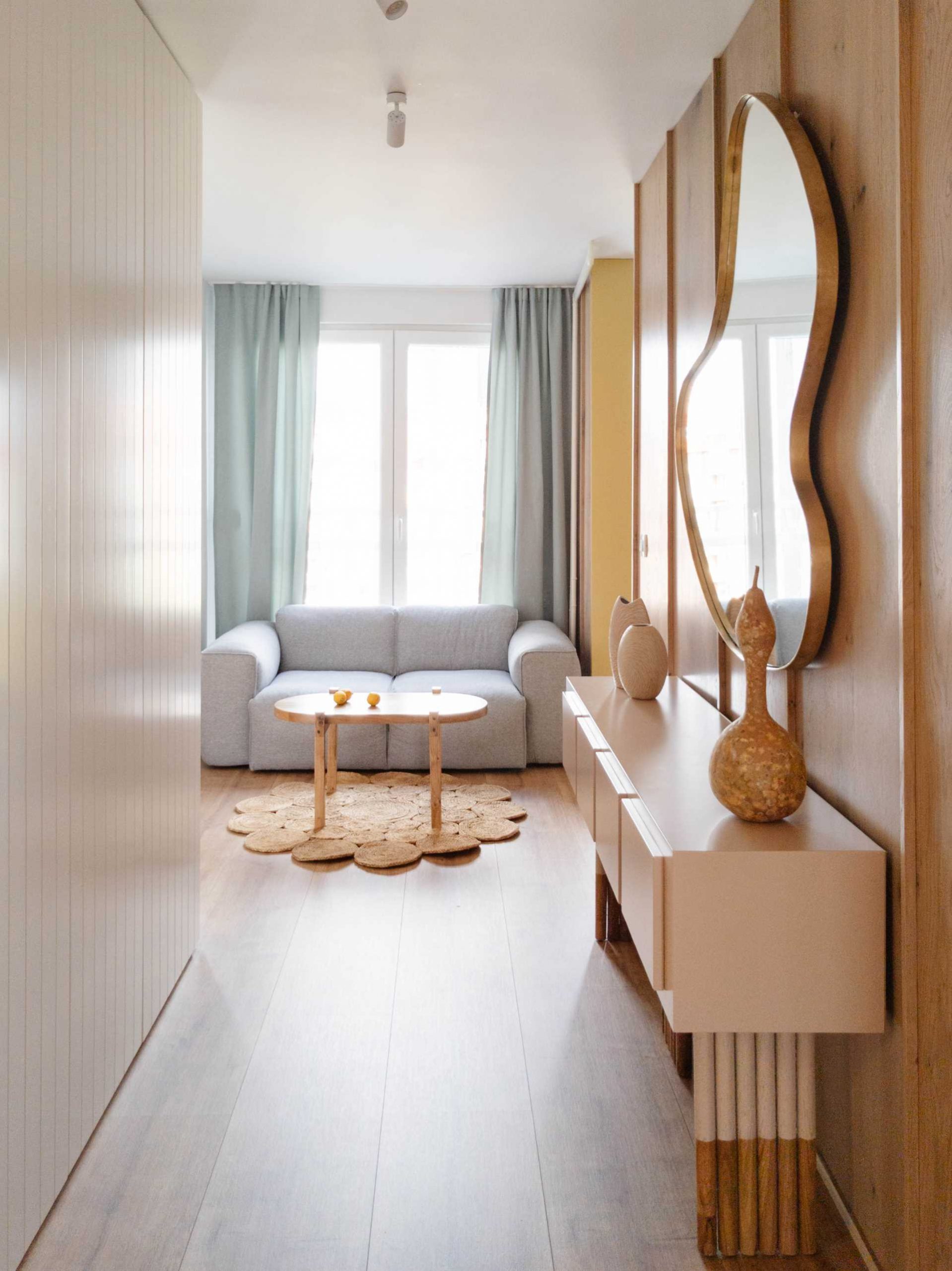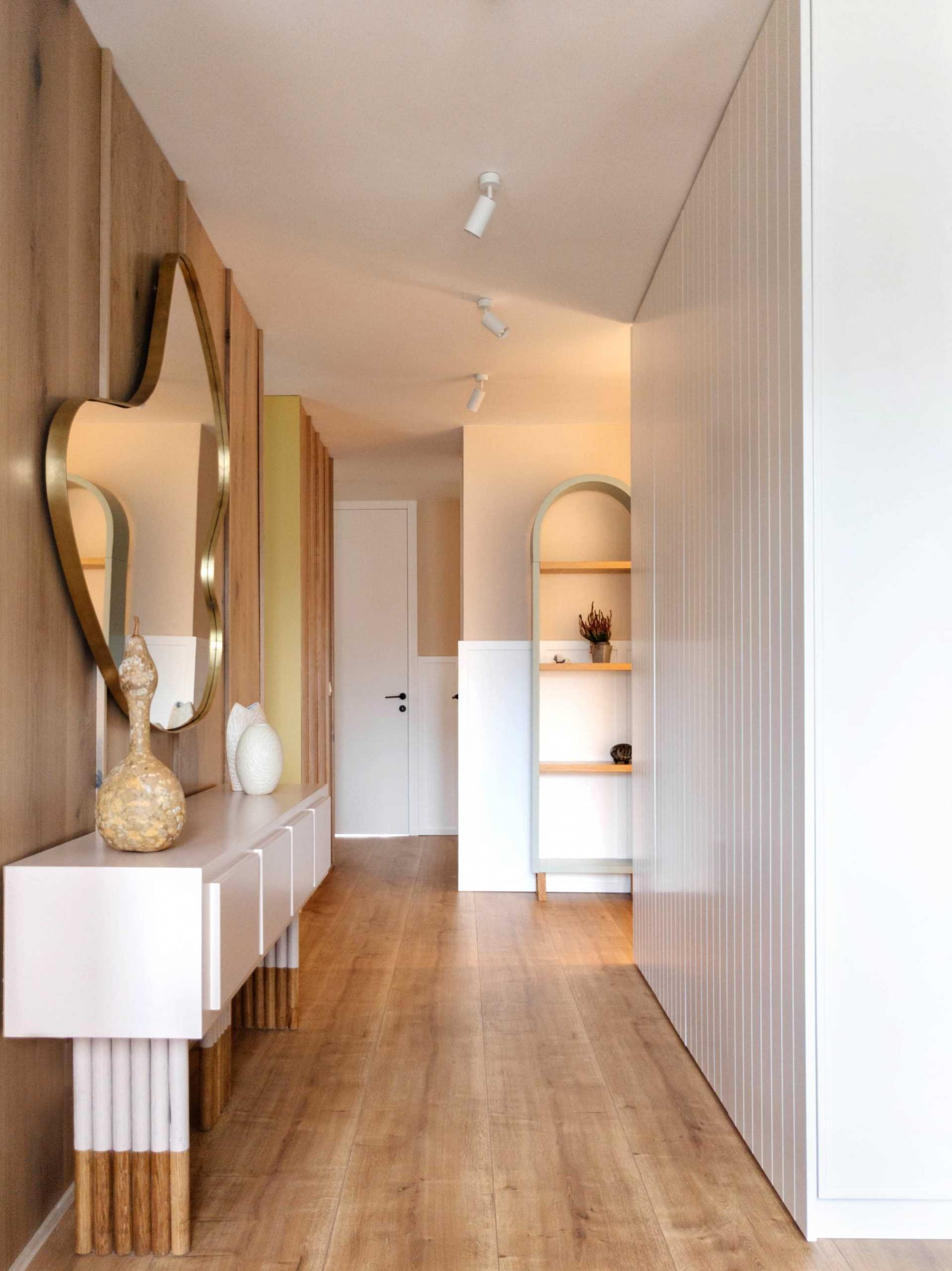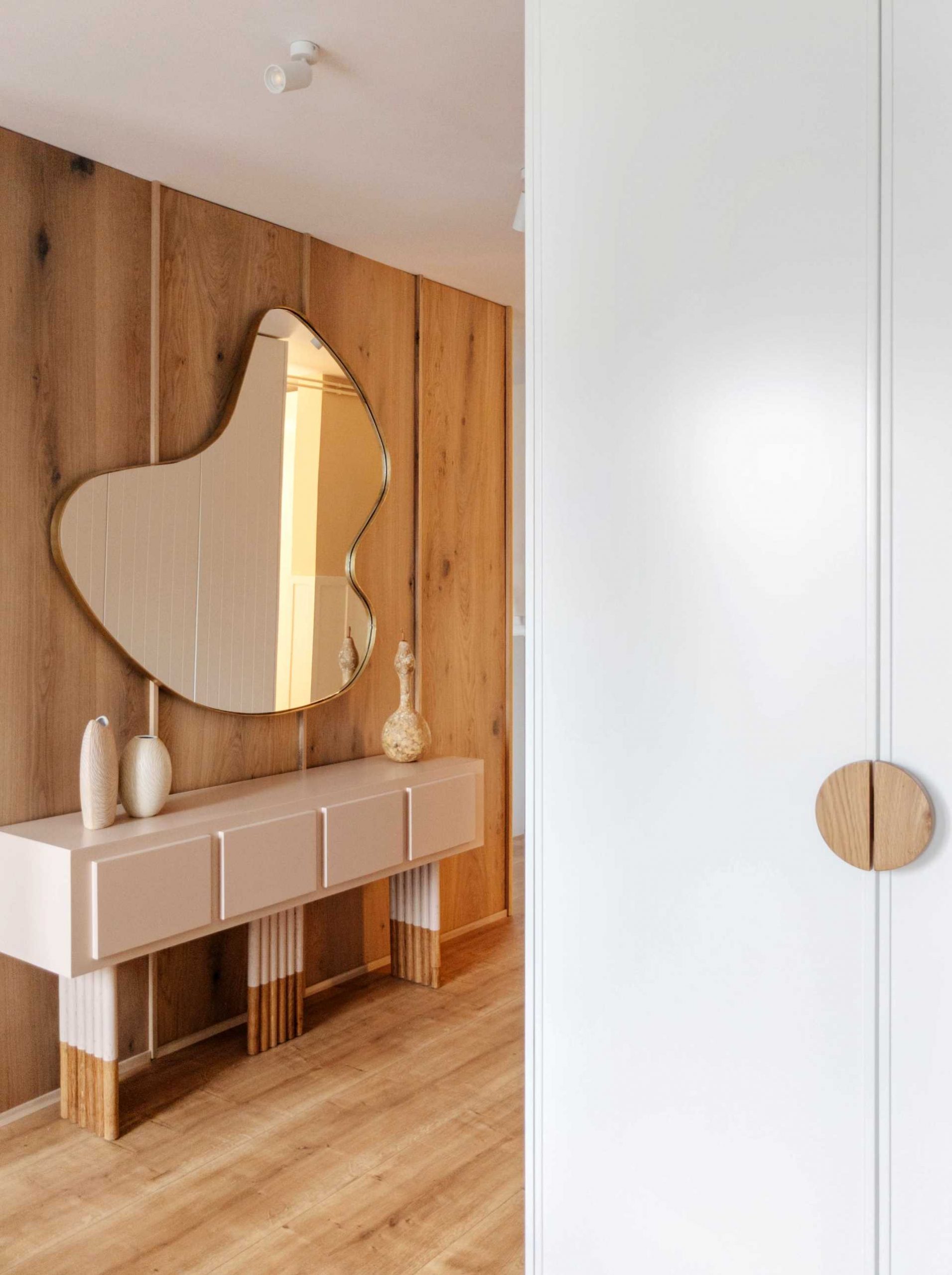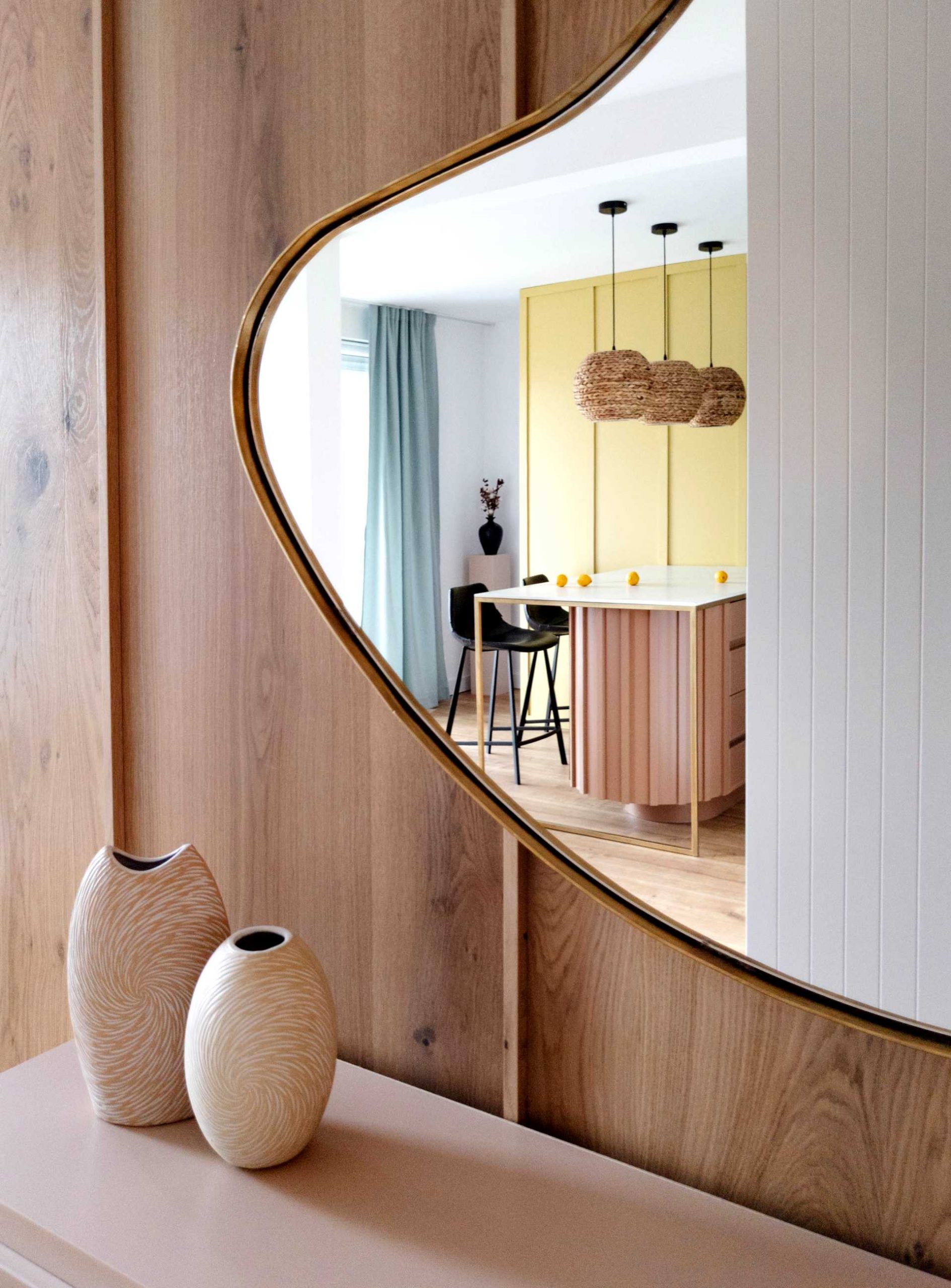 The new dining room includes a round table and a metal shelving unit with wood shelves.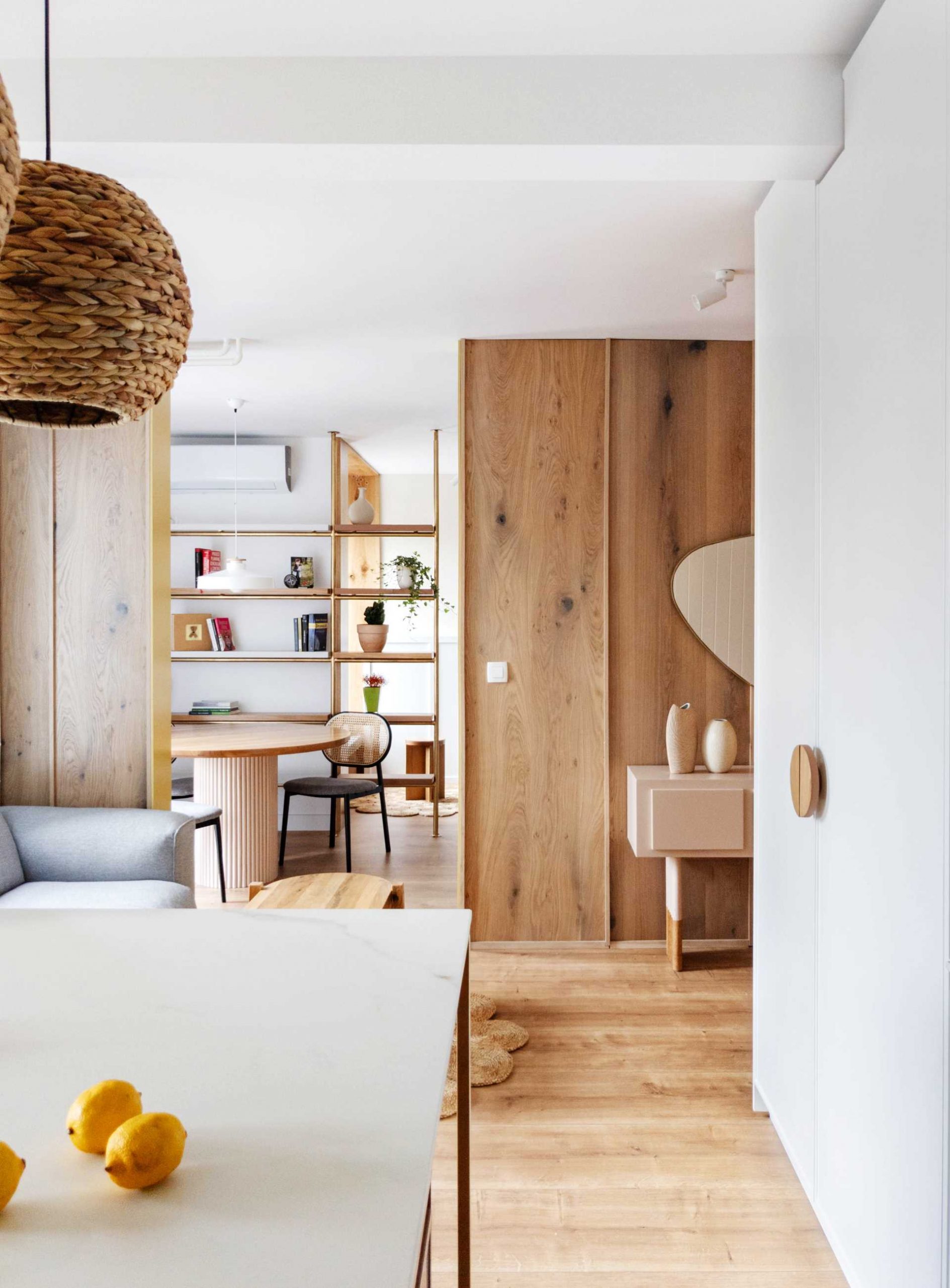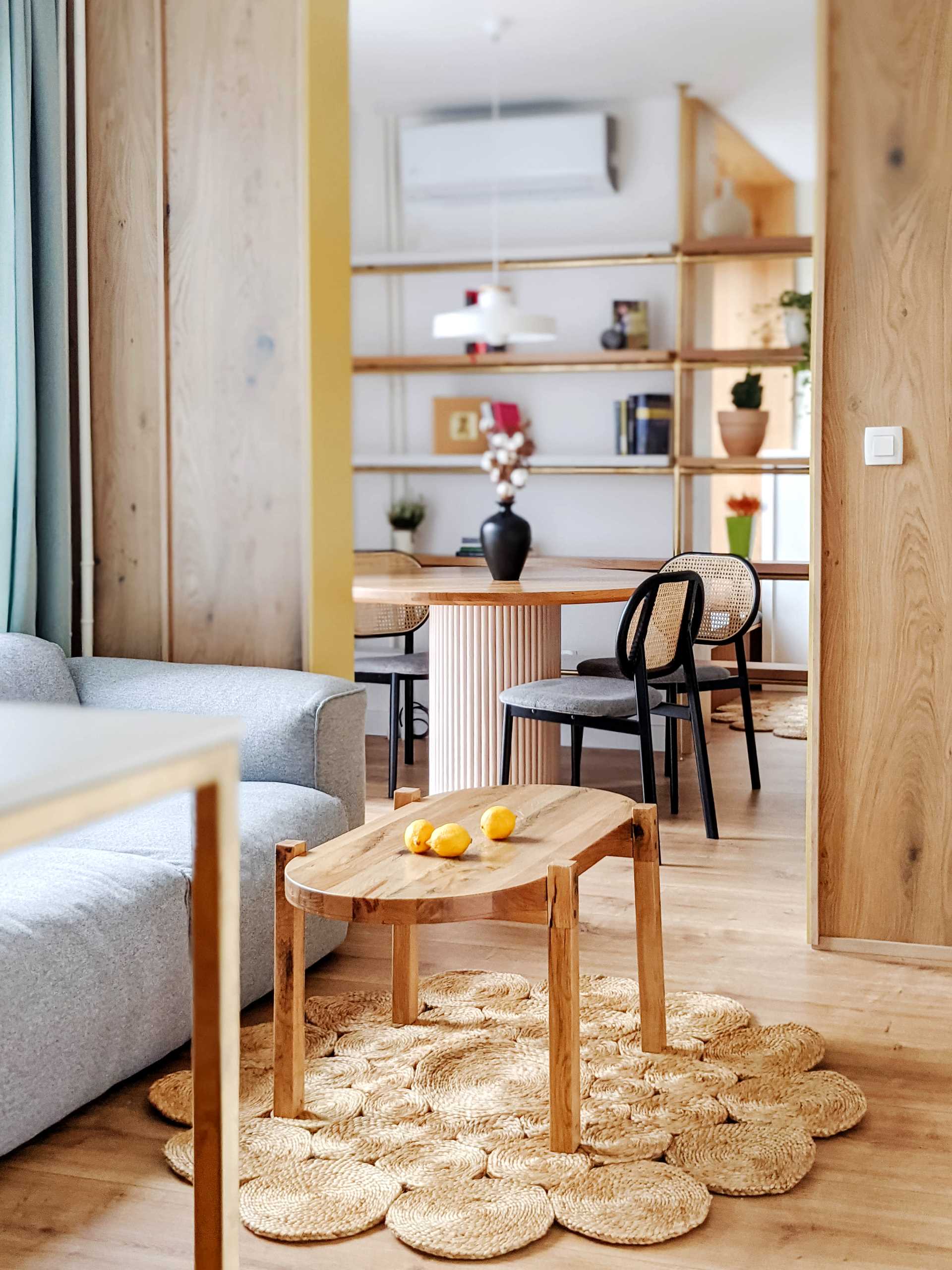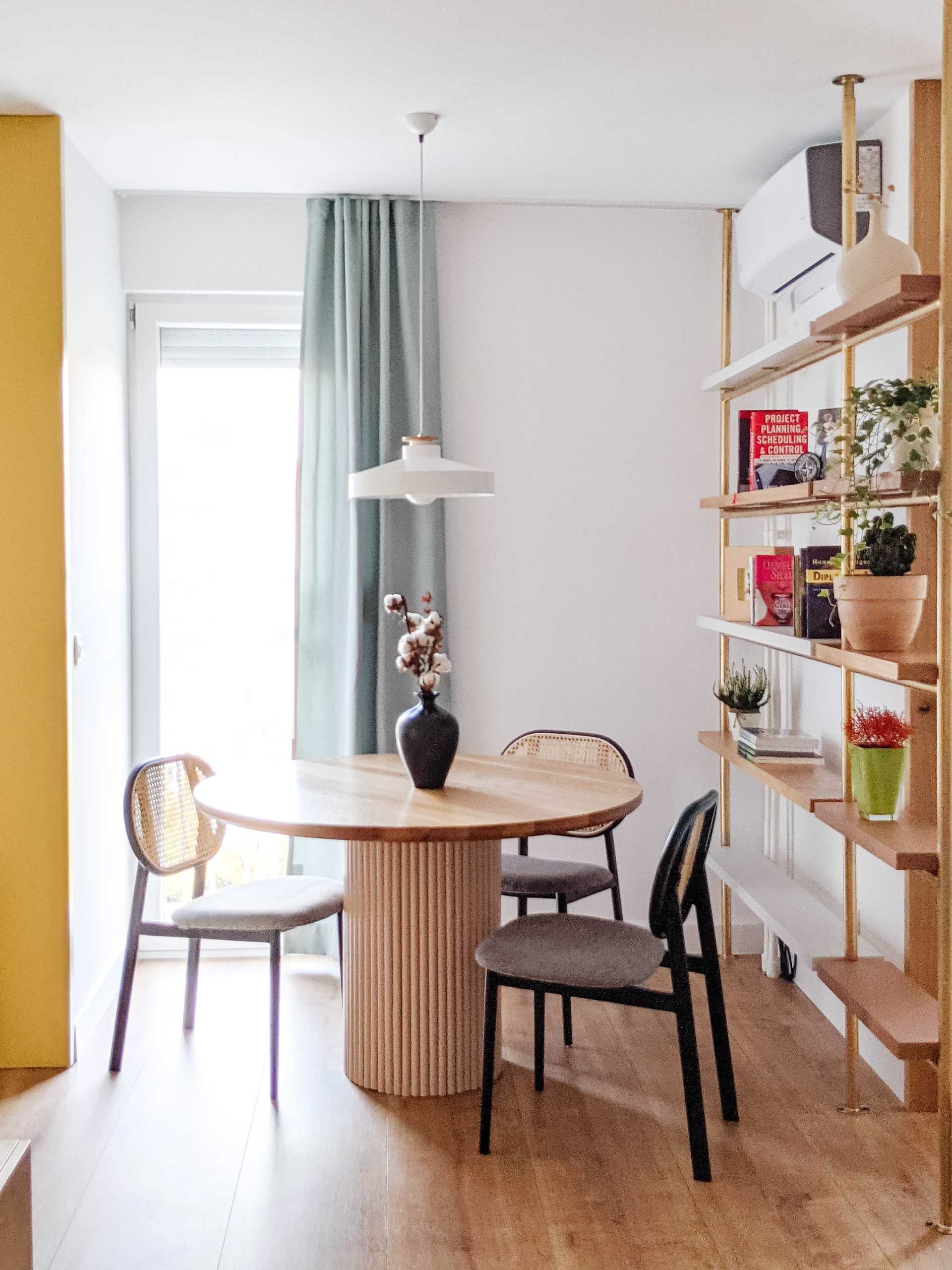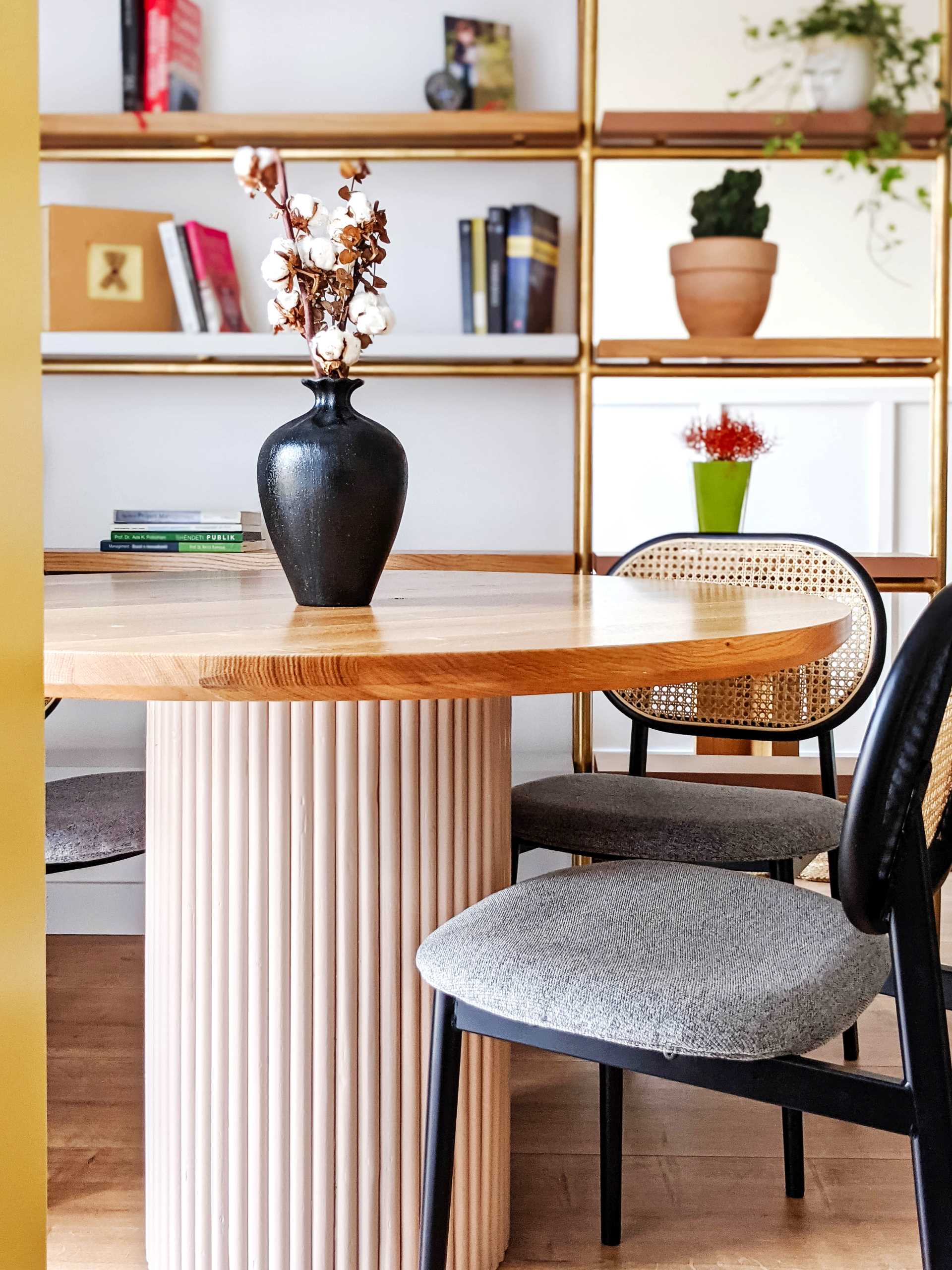 On the other side of the shelving unit, there's a built-in window seat lined in wood.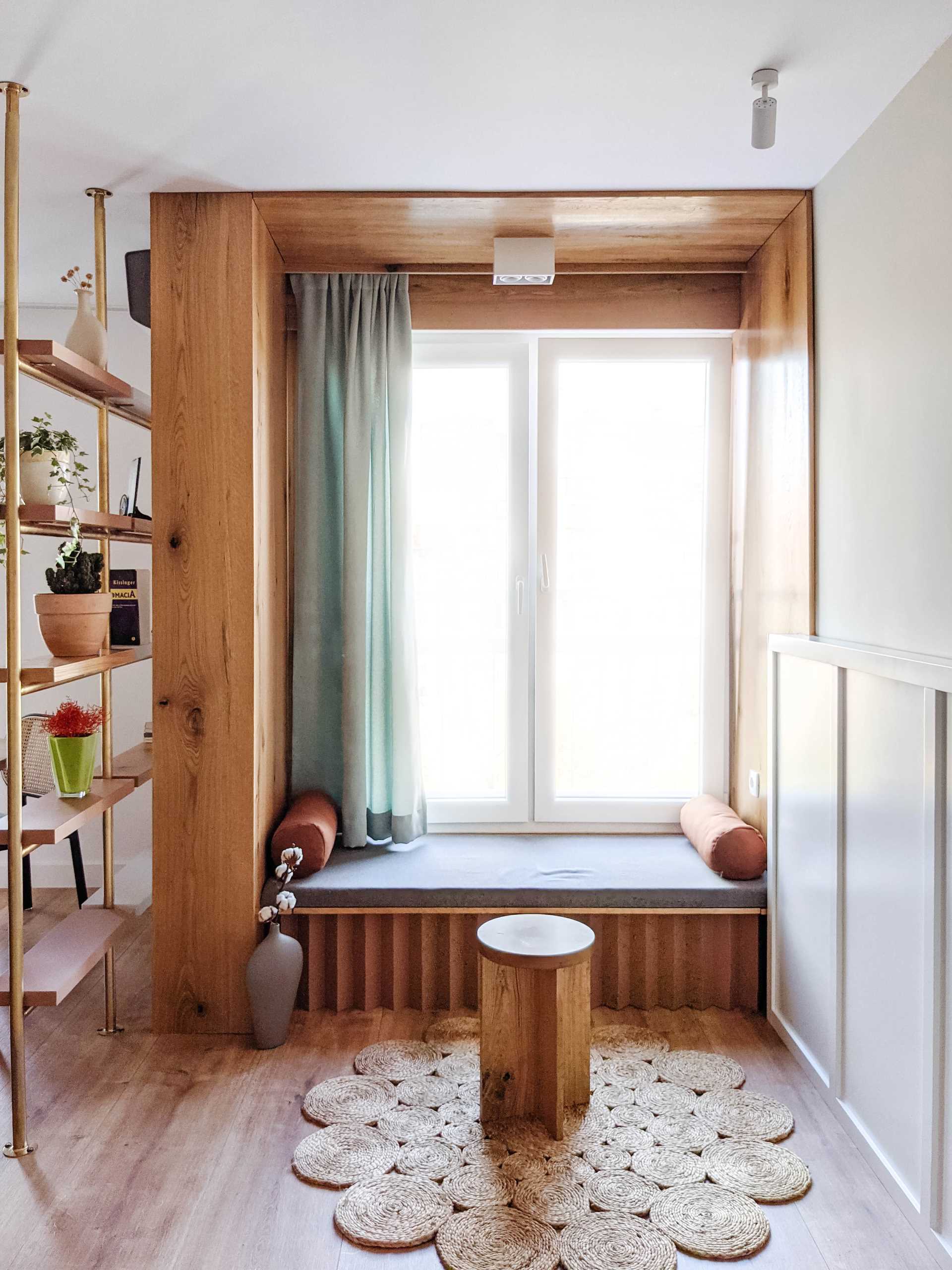 Pastel colors have been used to brighten up the kitchen, with a yellow accent wall, a curved light pink base for the peninsula, and muted mint green for the upper cabinets. Woven pendant lights add a natural touch to the space.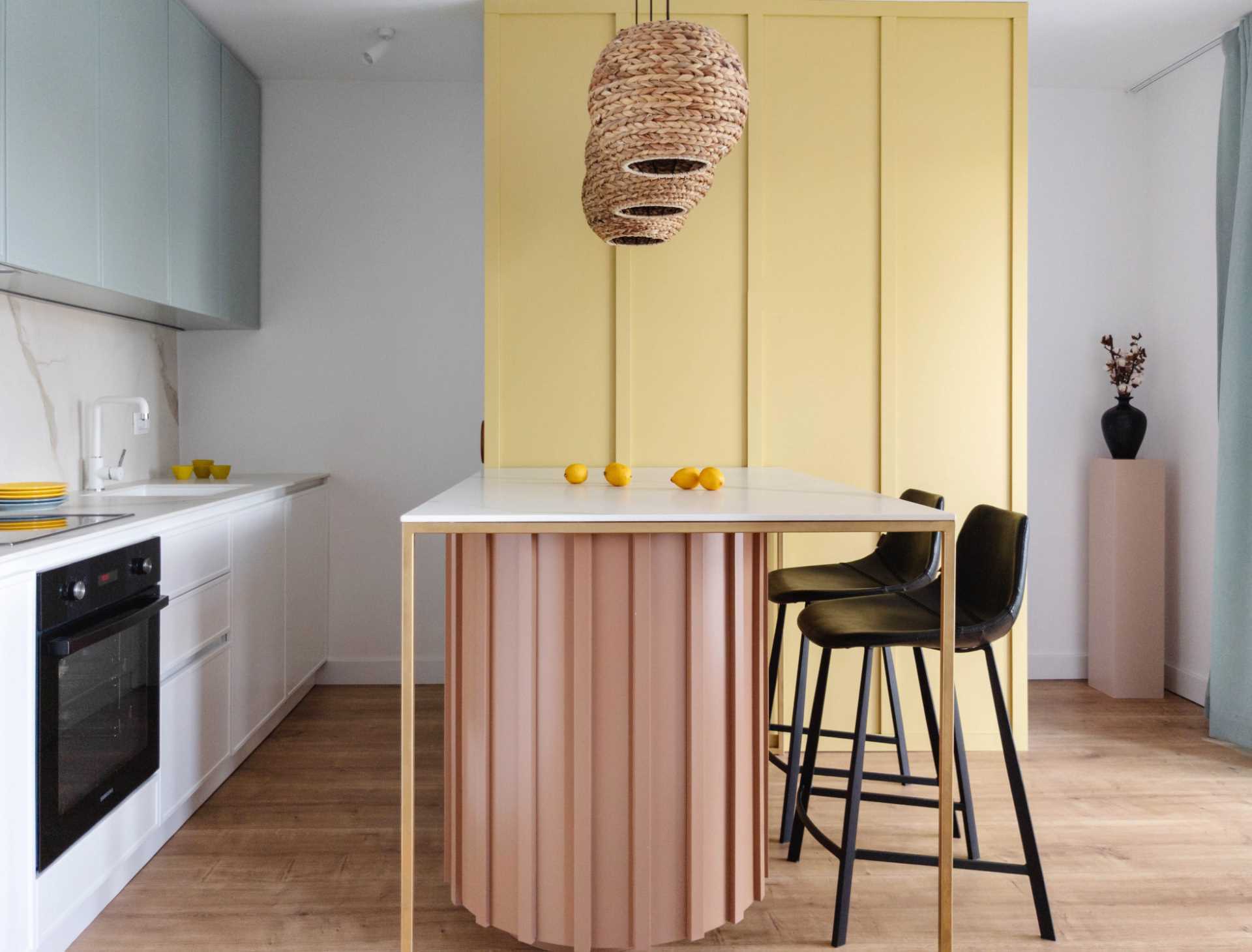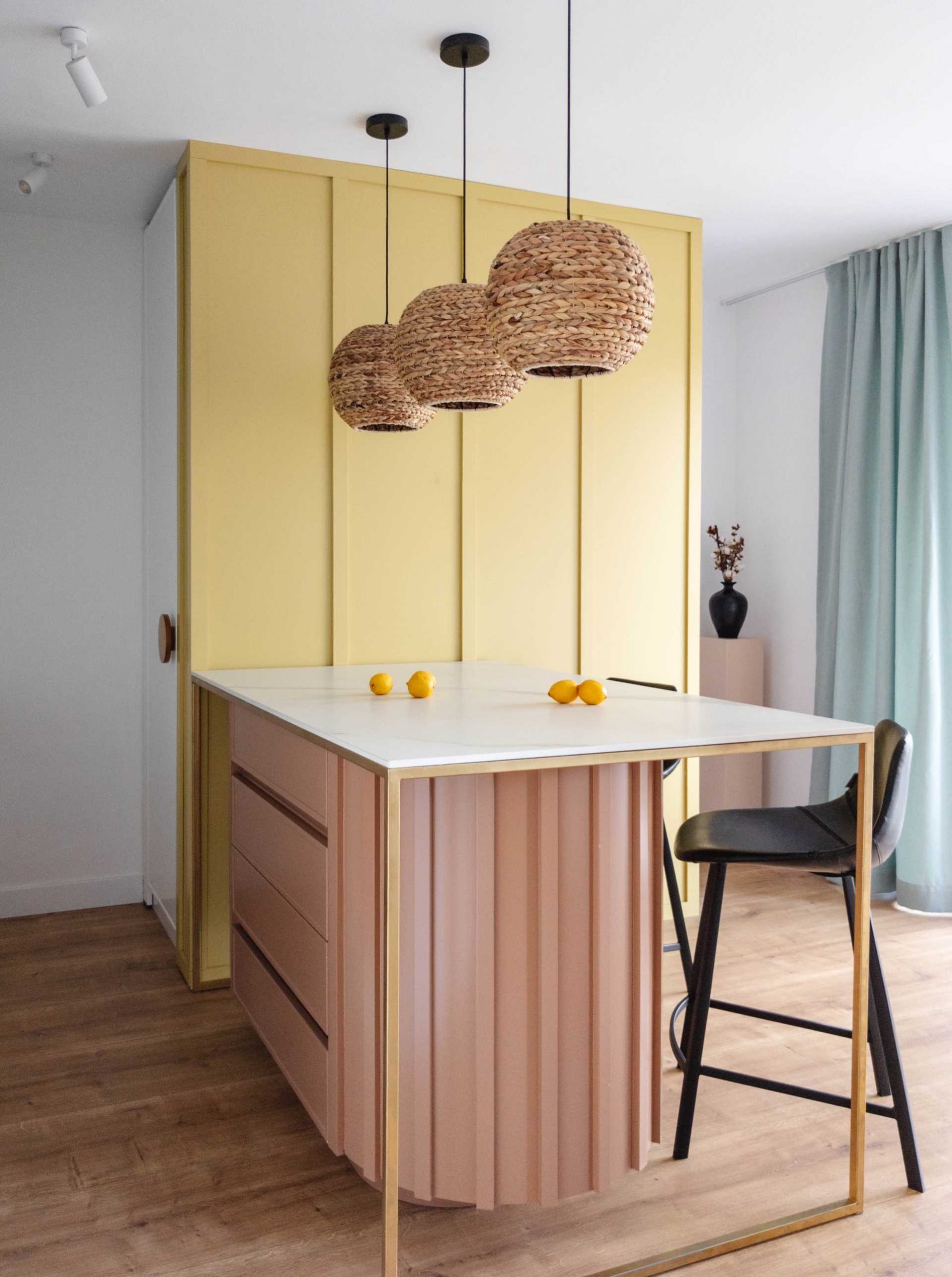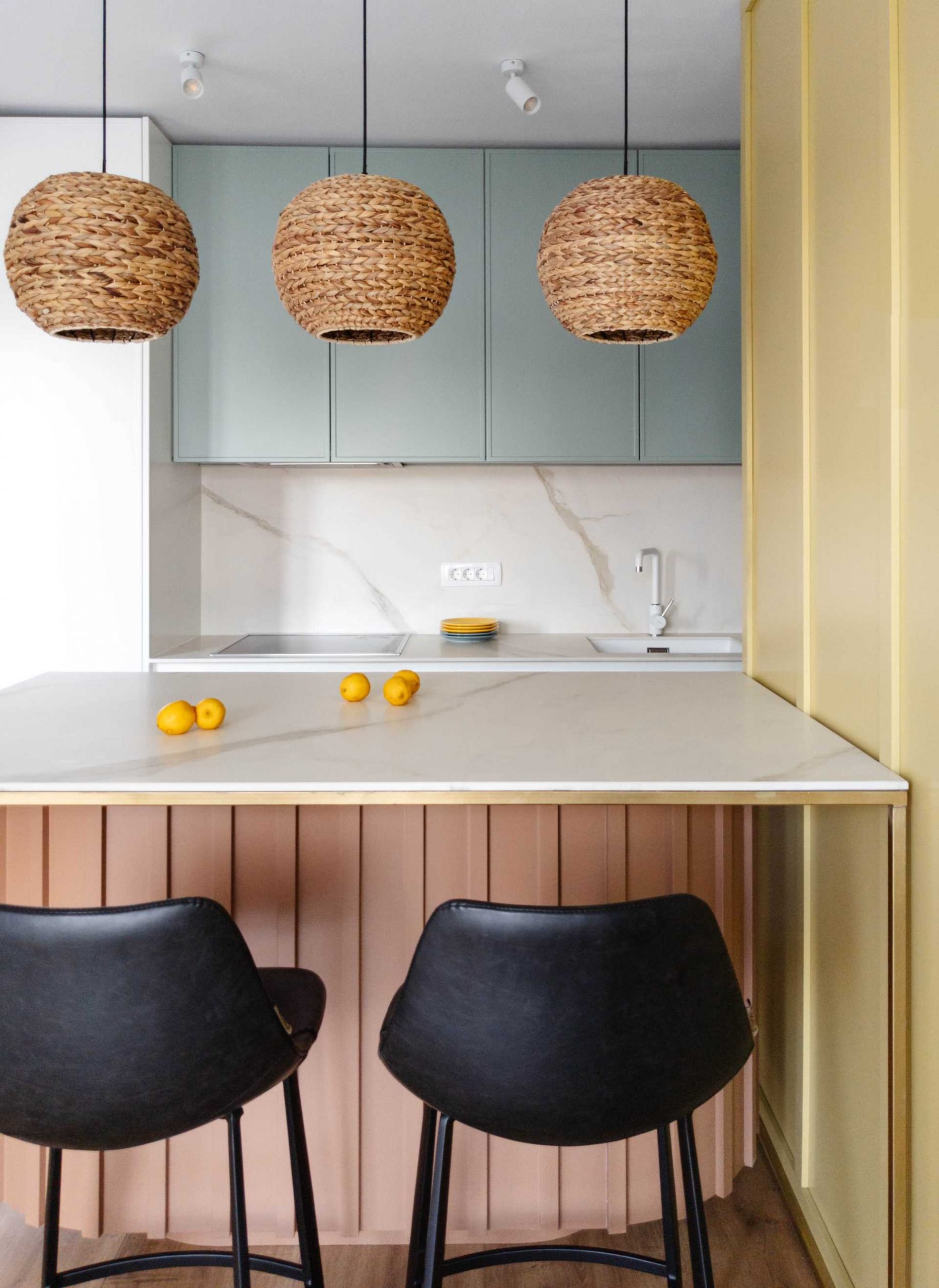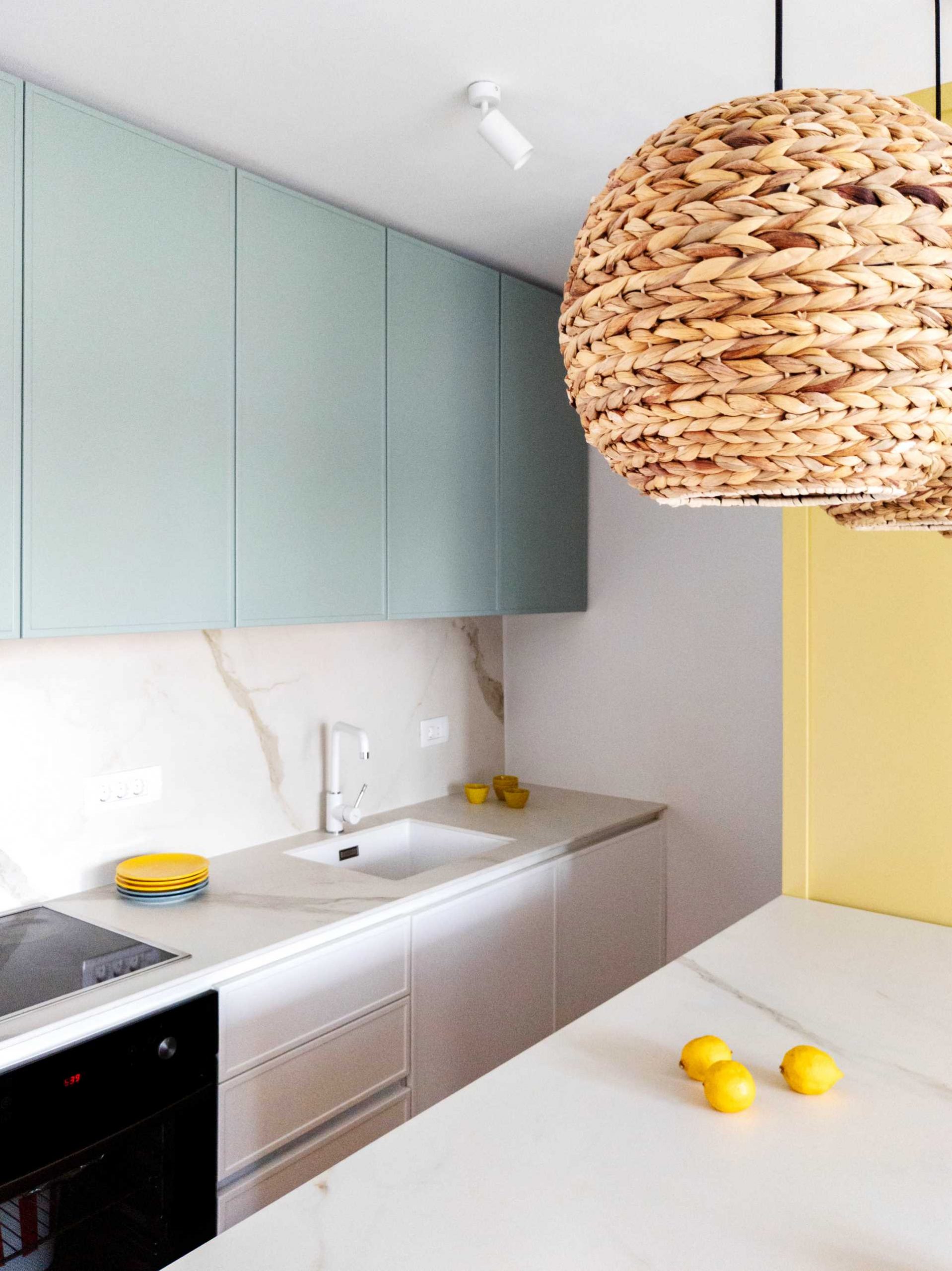 In the bedroom, there's a geometric wood accent that covers the wall, while the wood bed frame has a unique design for its base. A floating matte green bedside table has a design that matches the nearby vanity.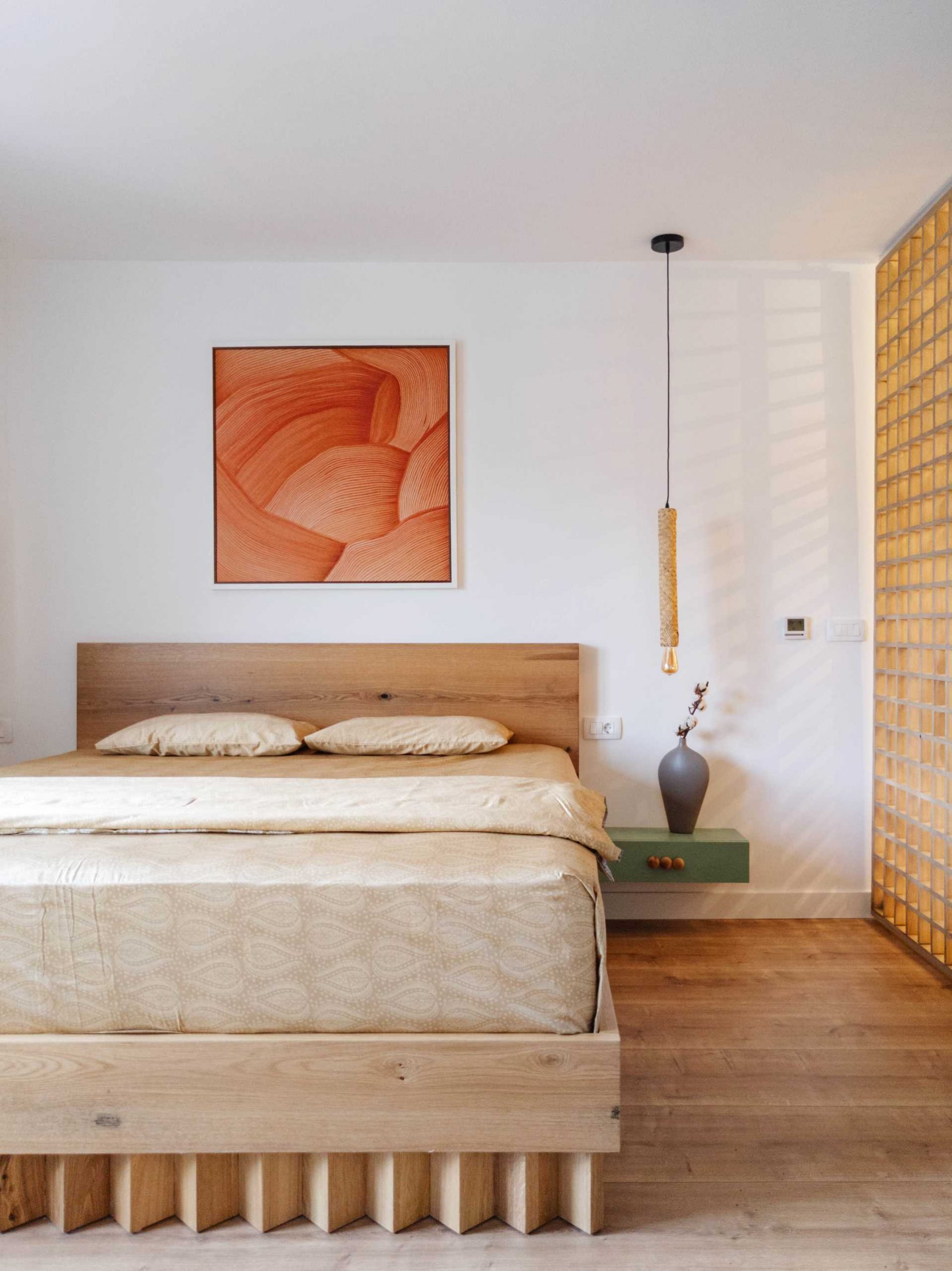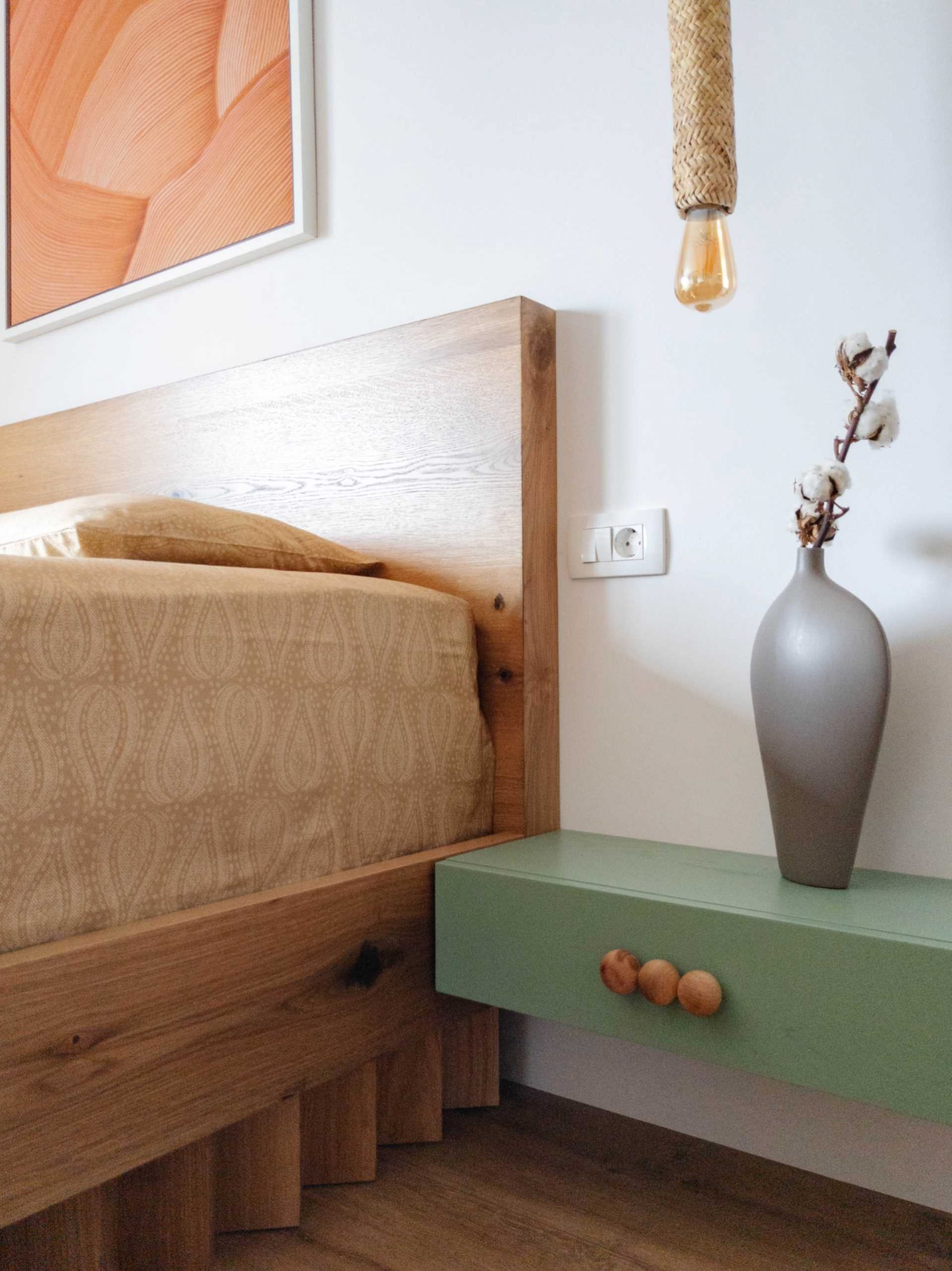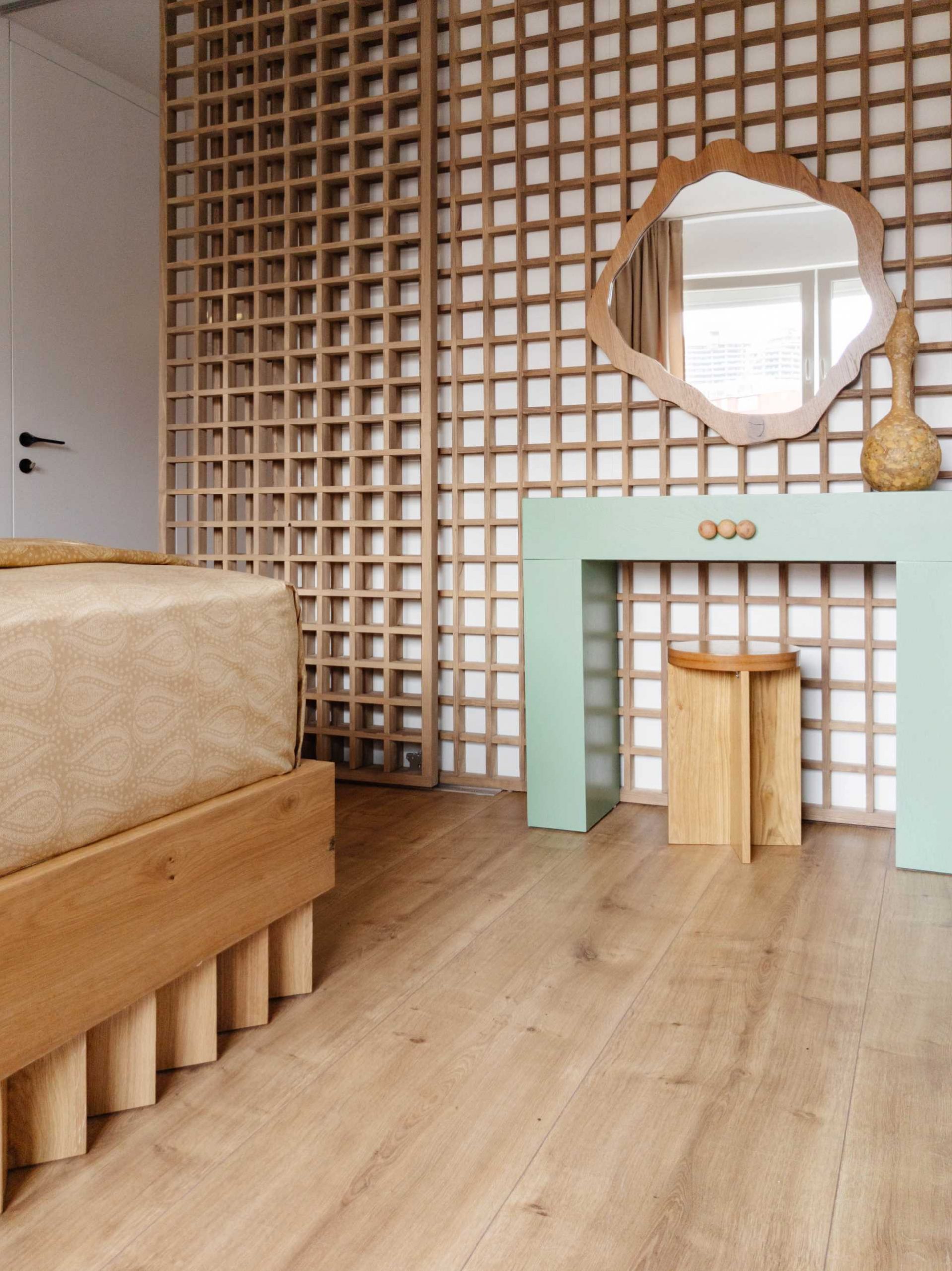 Each of the bathrooms in the apartment has its own design. A matte orange wall becomes the backdrop for the shower and toilet in the first bathroom, while the powder blue vanity is topped with a carved basin.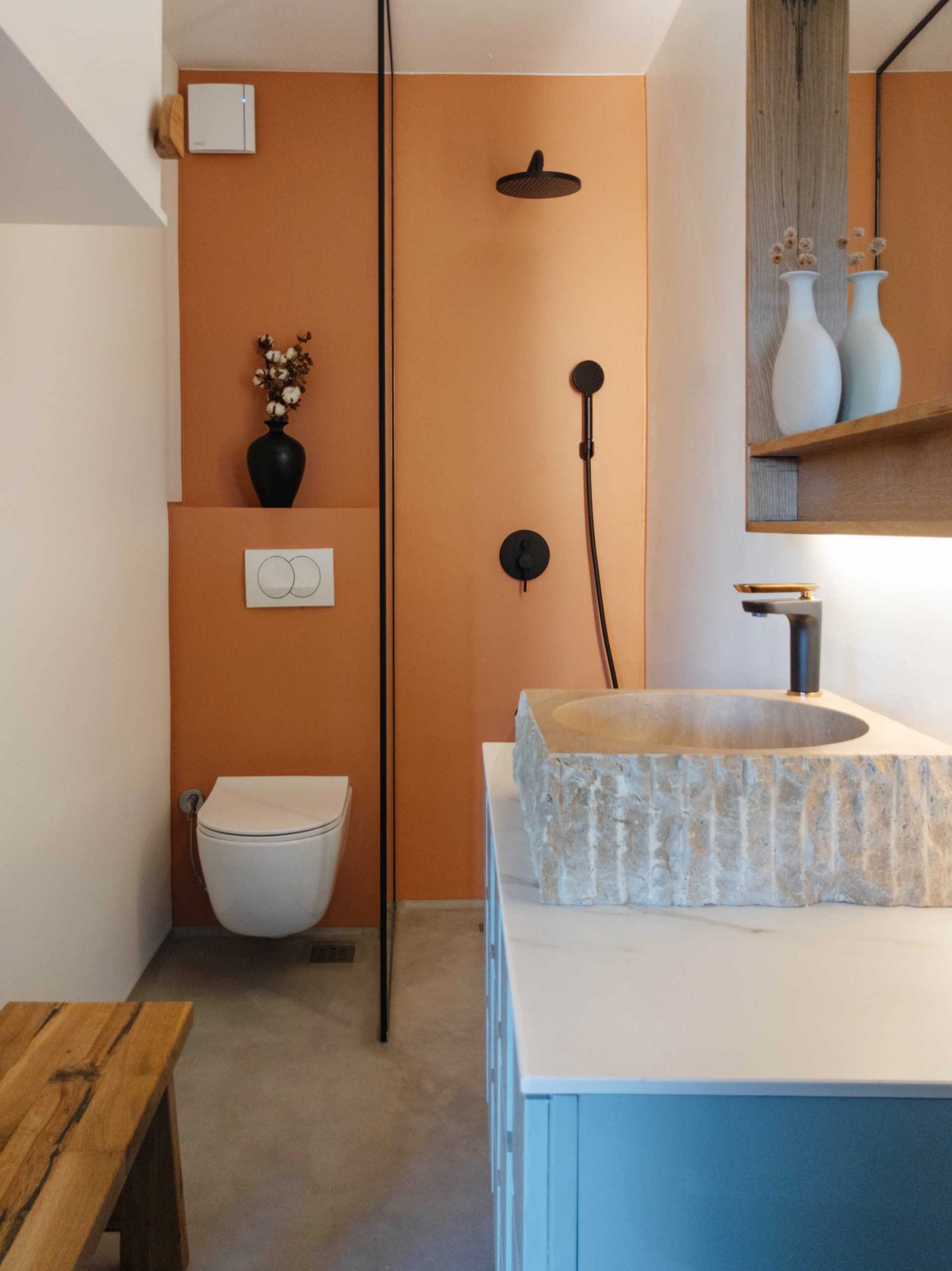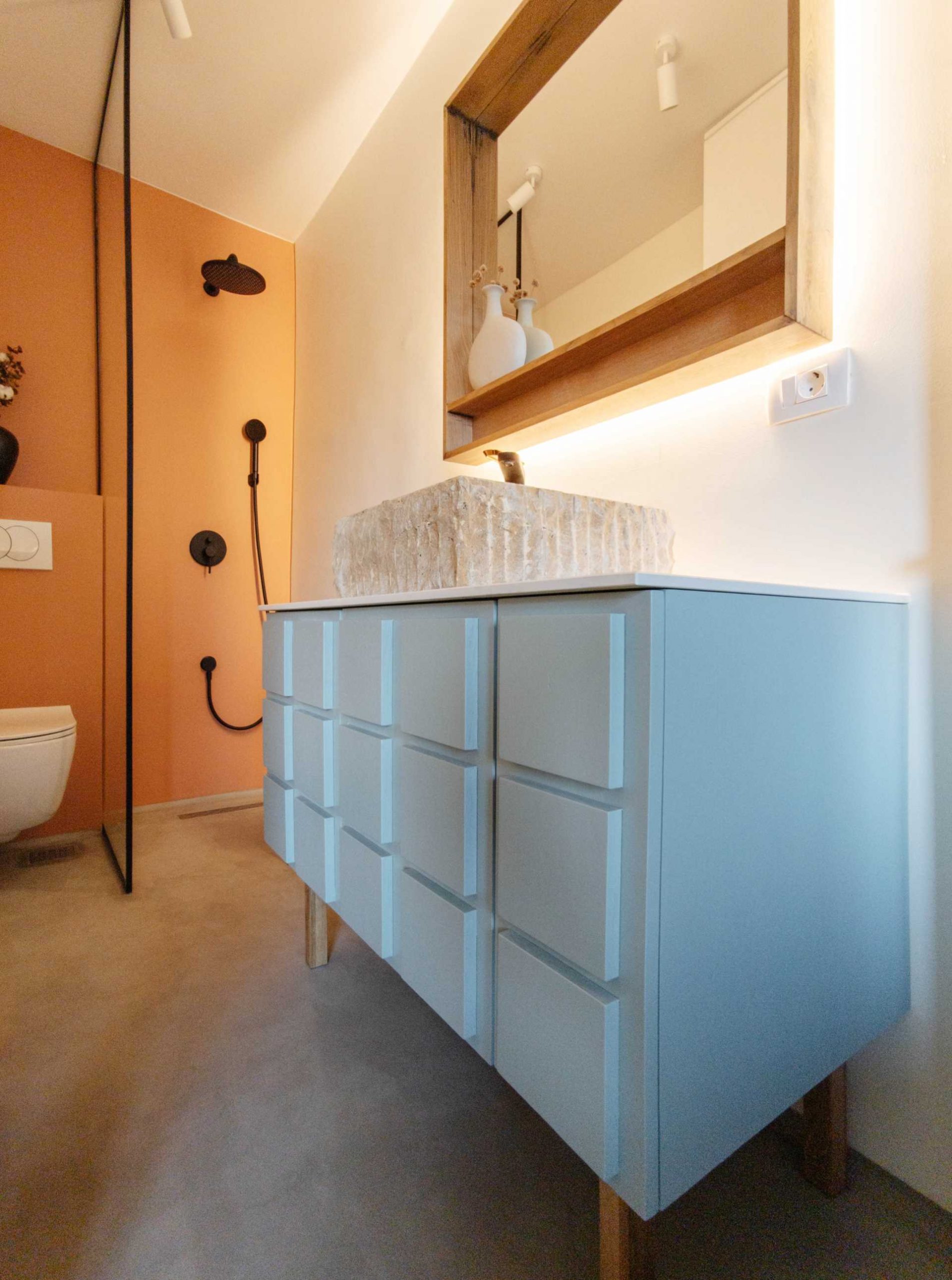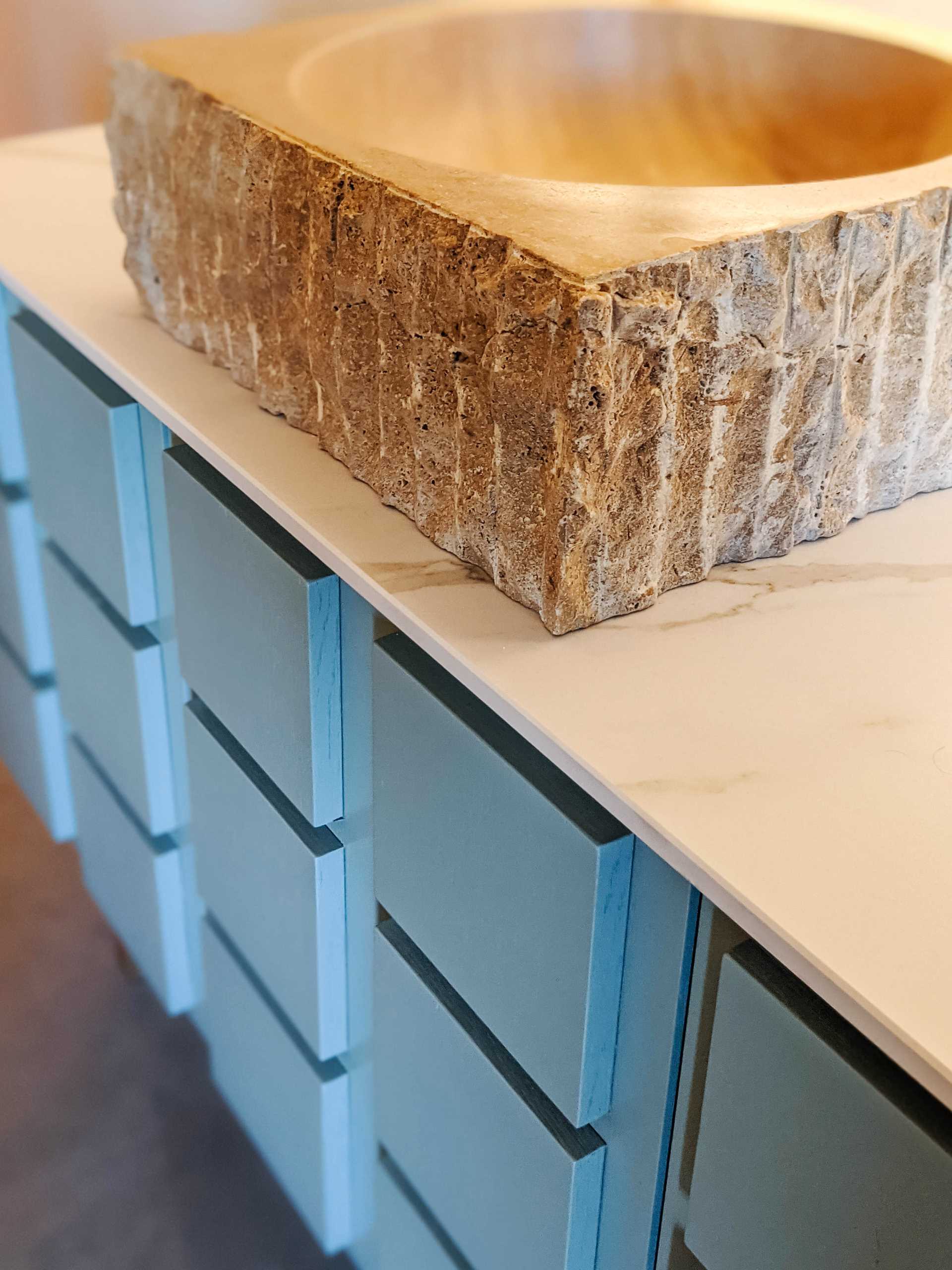 In the second bathroom, the shower has a matte blue wall and a black framed glass shower screen. There are also floating wood shelves, a wood vanity with a blue-framed round mirror above, and a built-in cabinet with a shelving niche.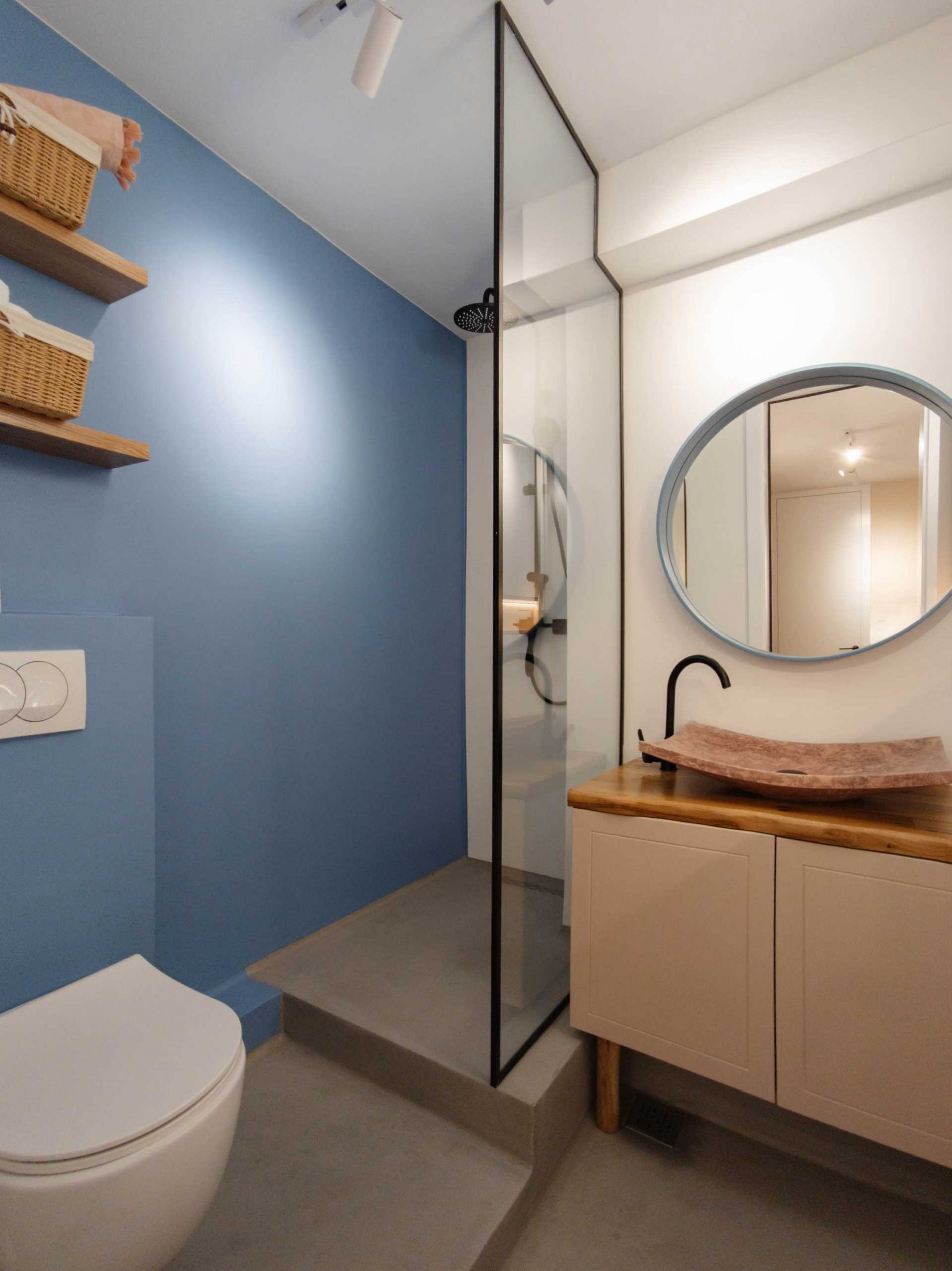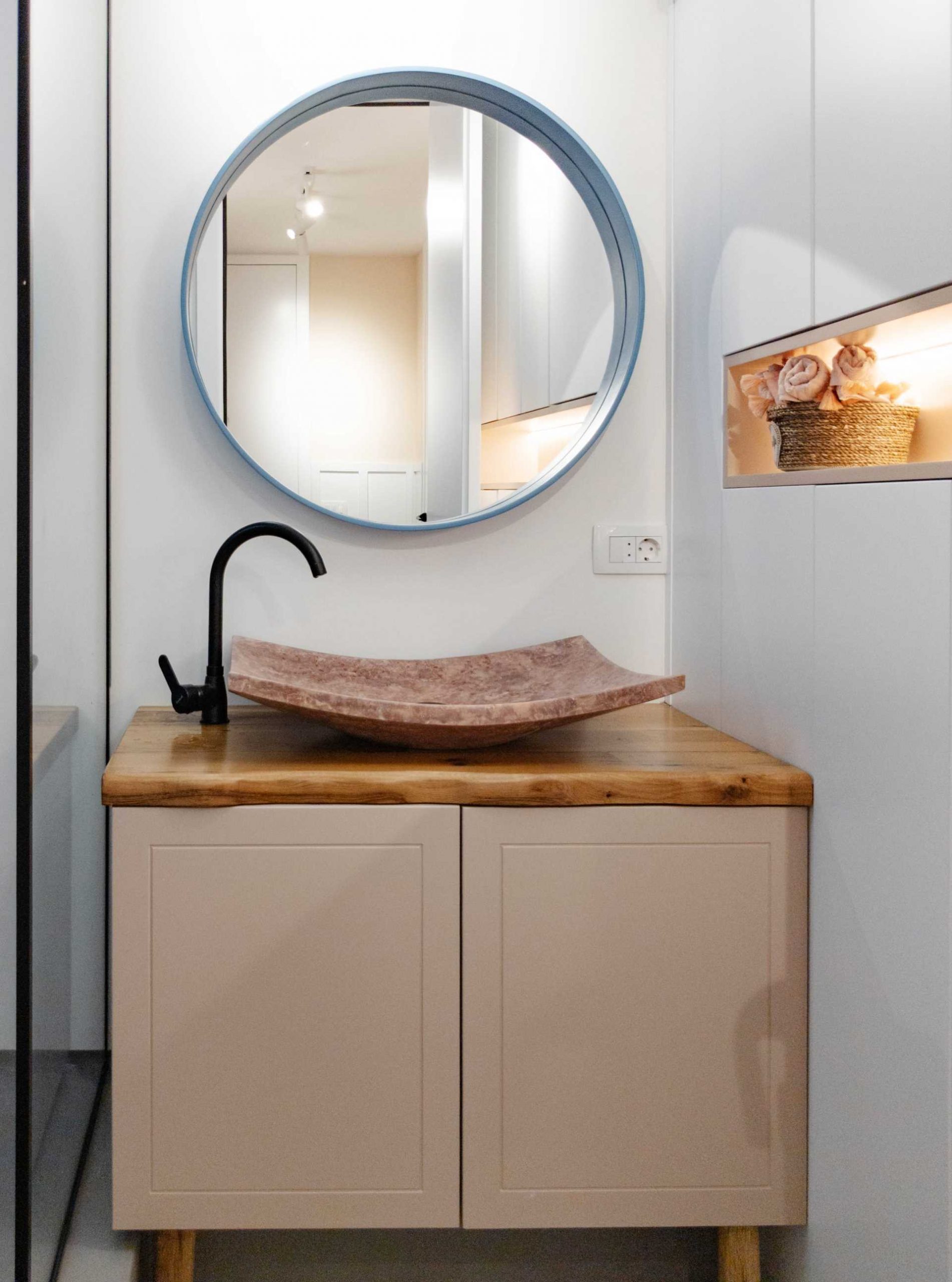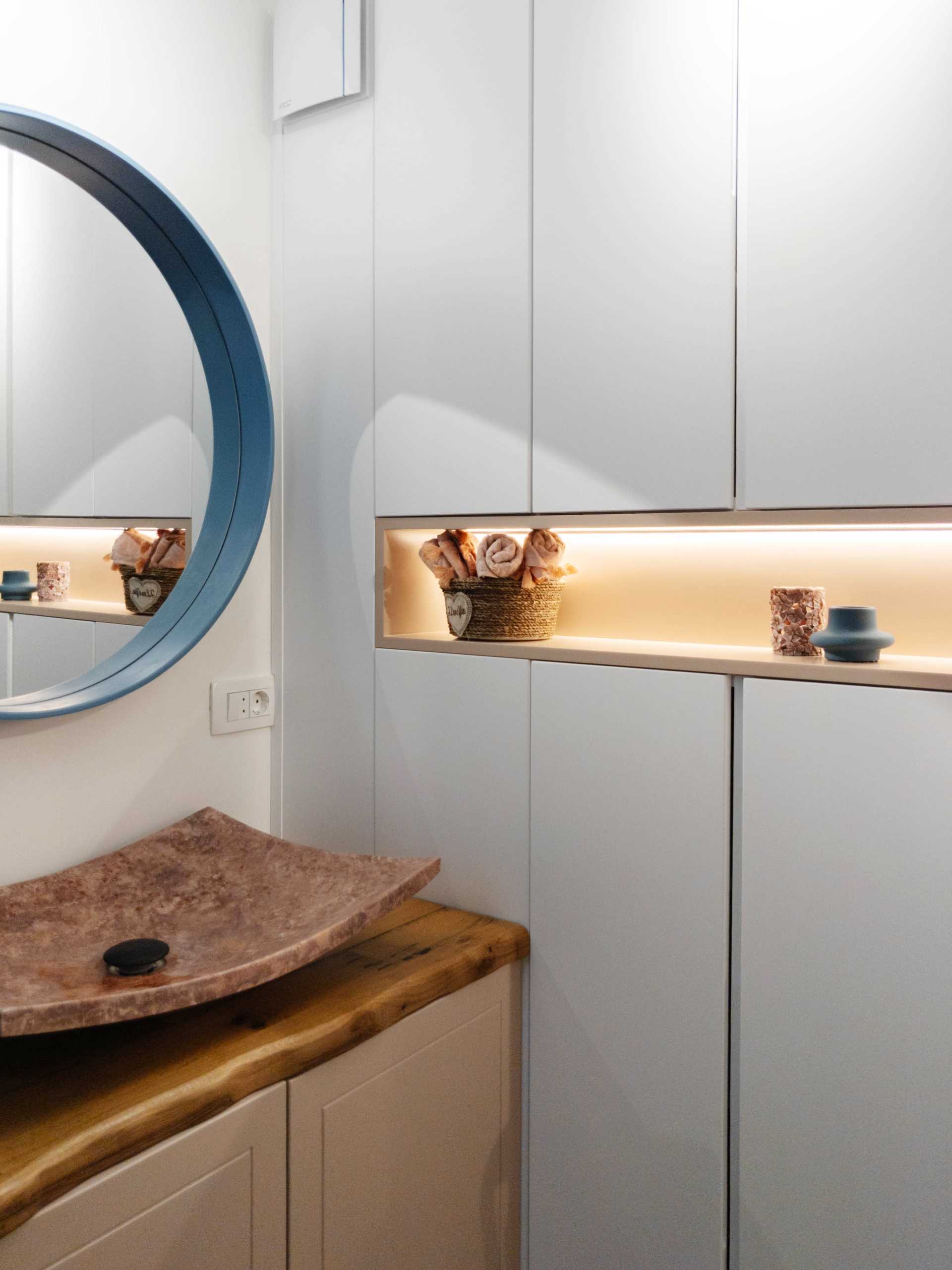 In the third bathroom, green and yellow have been used as accents, while the wood-framed mirror matches the shelving niche.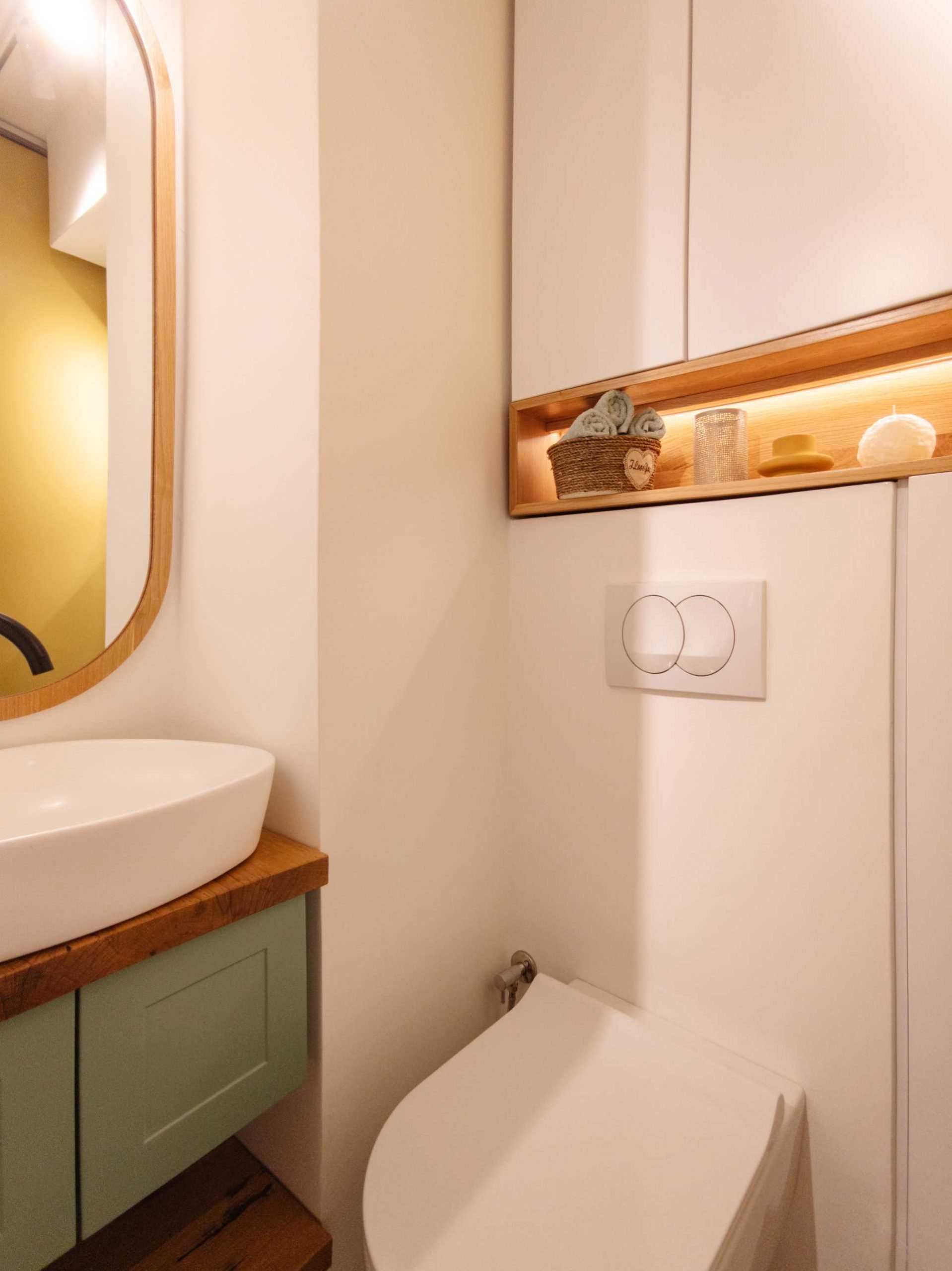 Source: Contemporist