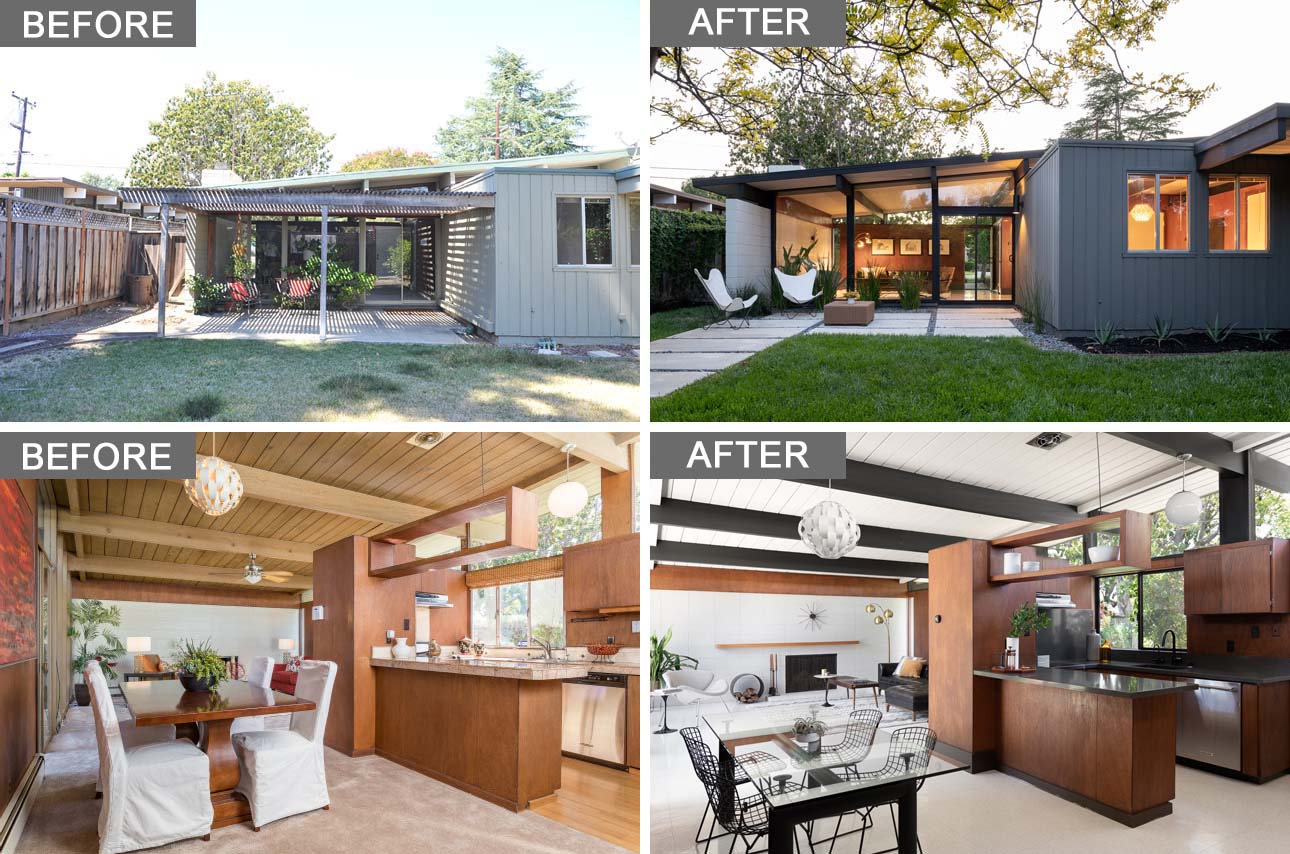 Megan and Keith Blaine, Principal Architects at Blaine Architects, have transformed their own mid-century modern Eichler house that they purchased in 2015.
The structure of the house was in good condition and the architects could see that. The floor plan, which they kept, was a space-efficient 1000sf (92sqm) with 3 bedrooms and 1 bathroom.
The original facade had a sage green exterior with a concrete patio taking up most of the yard. There was also a single tree that interrupted the open space.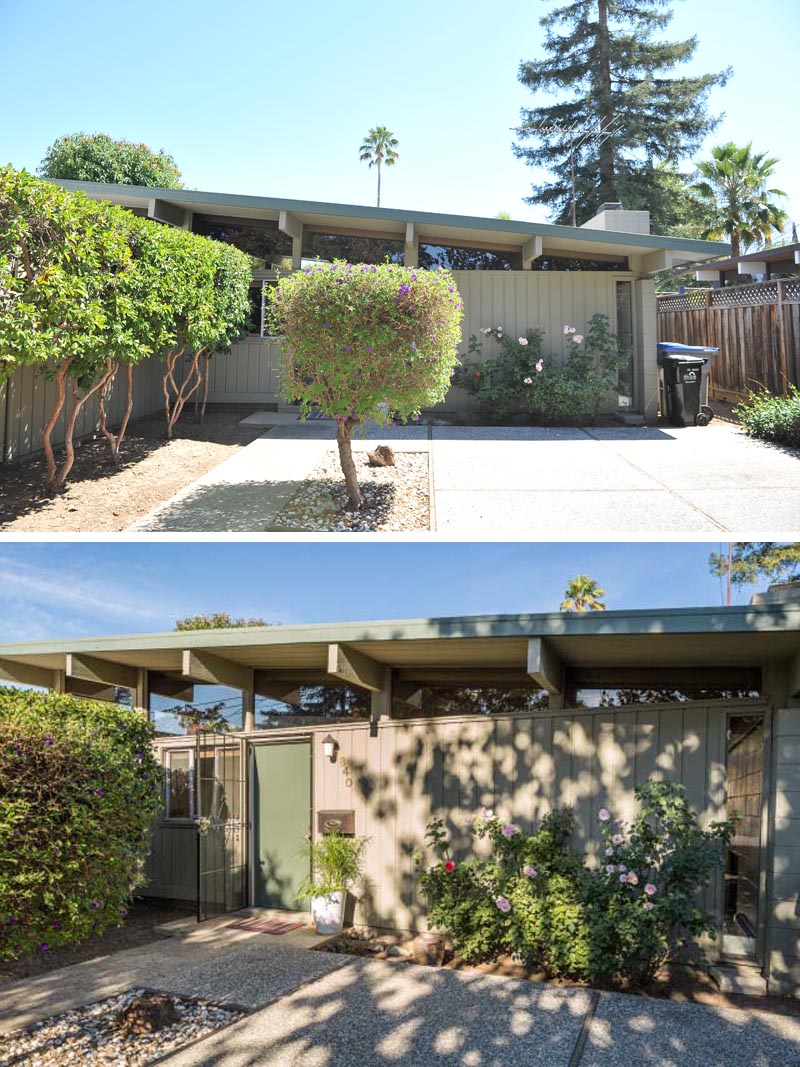 The new facade has a light brown exterior which allows the plants to be showcased, while the concrete patio was replaced with grass.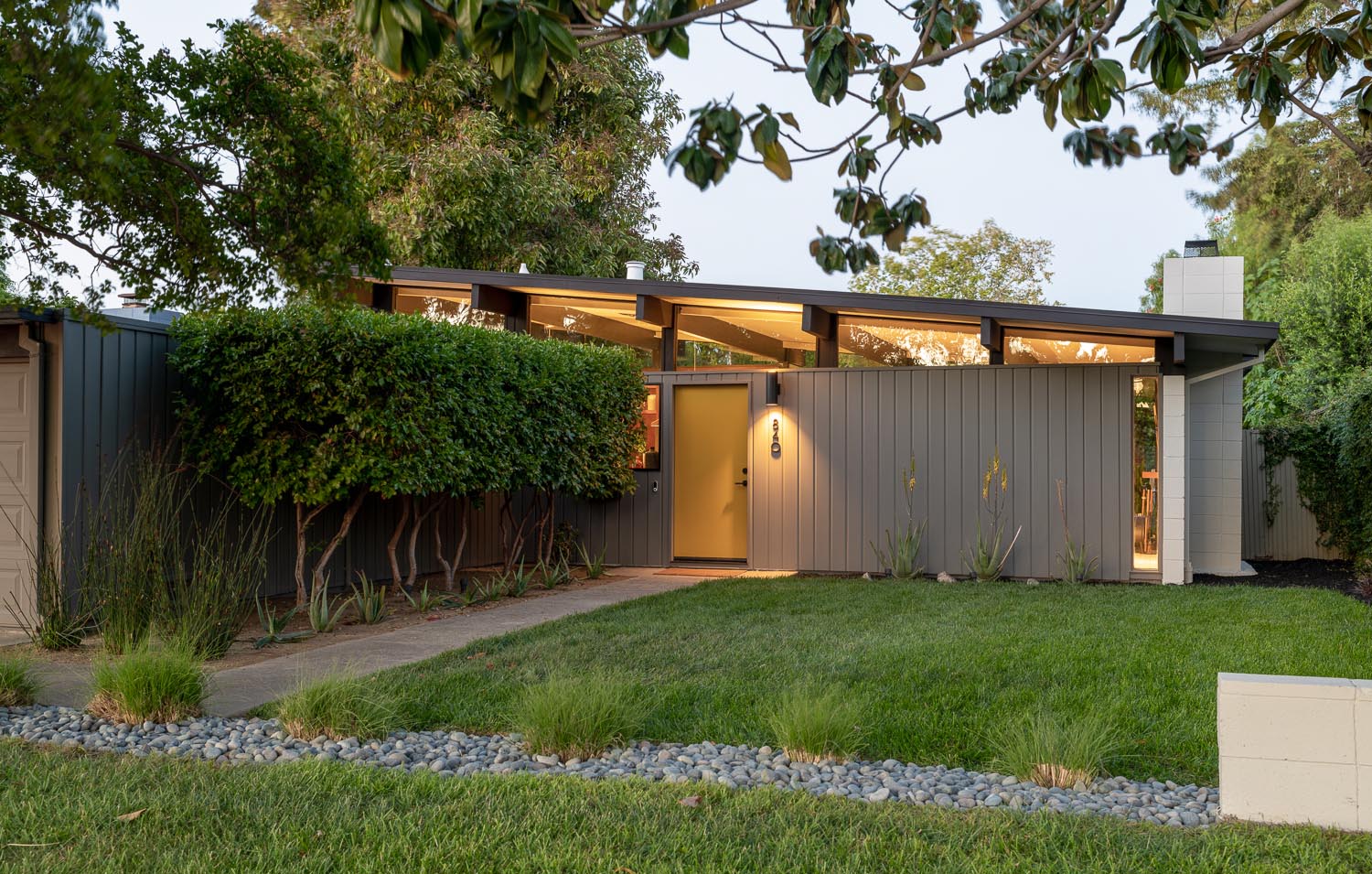 At the rear of the house, the architects started by removing the trellis that divided the floor to ceiling glass facing the backyard, which opened up the living spaces to the yard and provided much-needed morning daylight.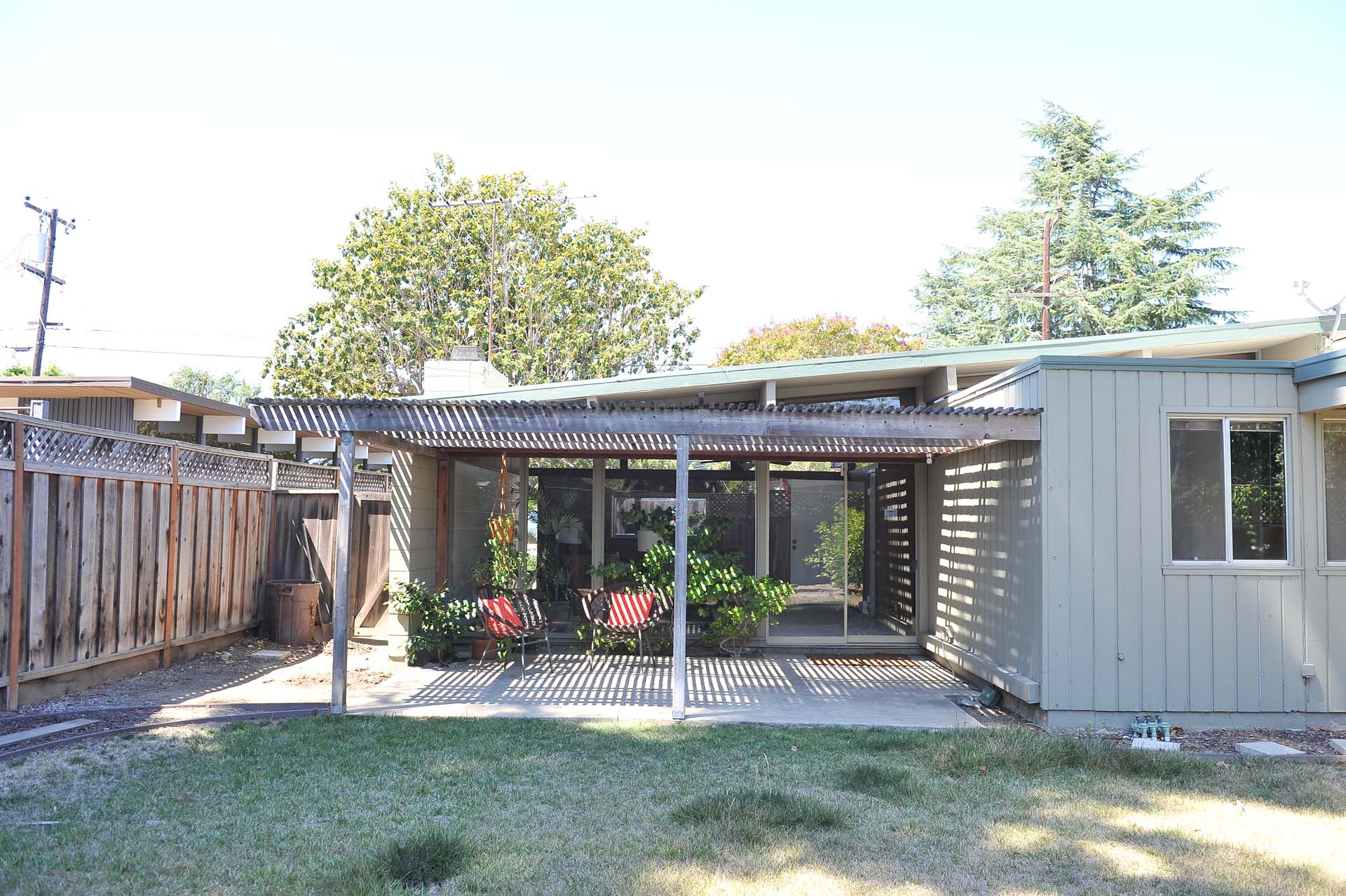 The new patio has a modern look that shows off the windows and interior inside.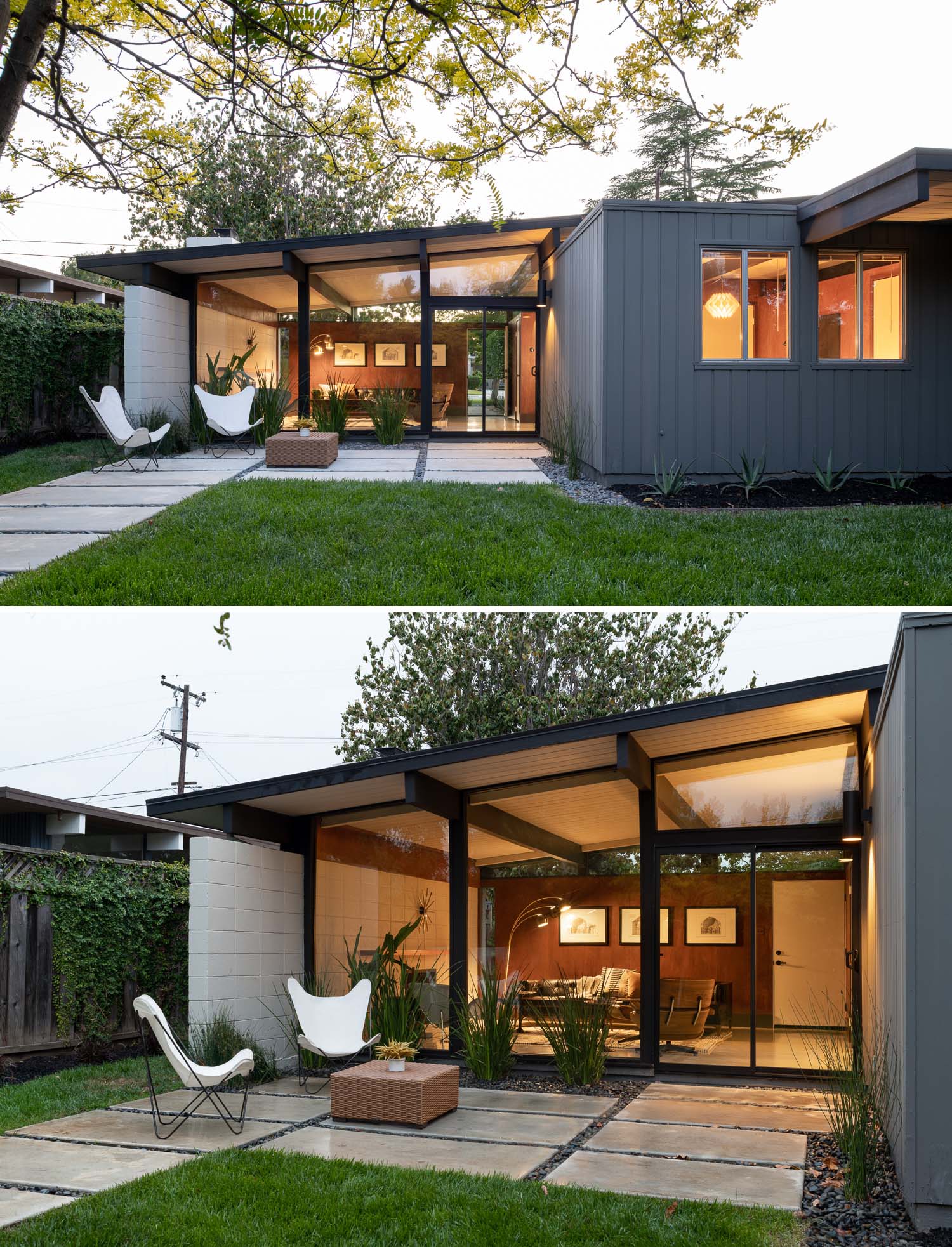 For the interior, the architects worked with Marshall Interiors to create a cohesive look throughout. In the living room, the ceiling was painted a bright white, which is a strong difference from the all-wood ceiling in the before photo. The structural elements are now highlighted in a dark contrasting color.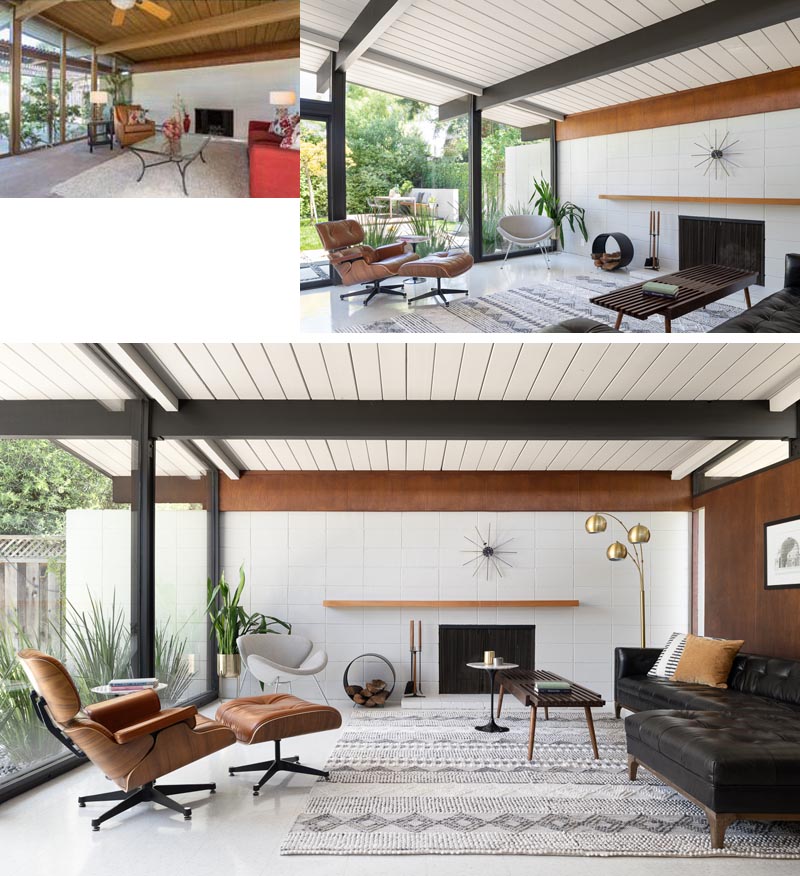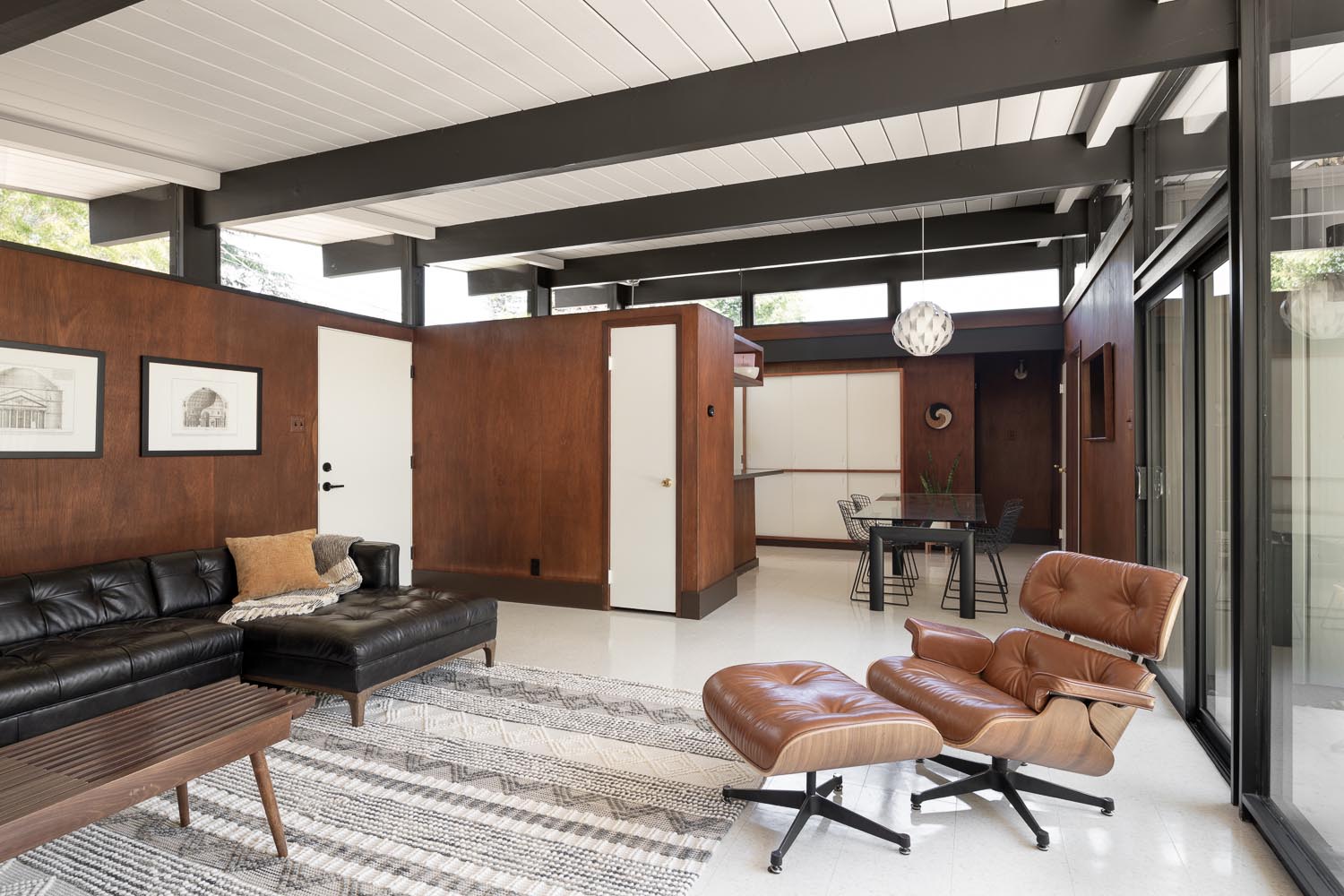 Adjacent to the living room is the dining area and the kitchen. The before includes "realtor beige" carpet, which was used throughout the entire house, and was in need of replacing.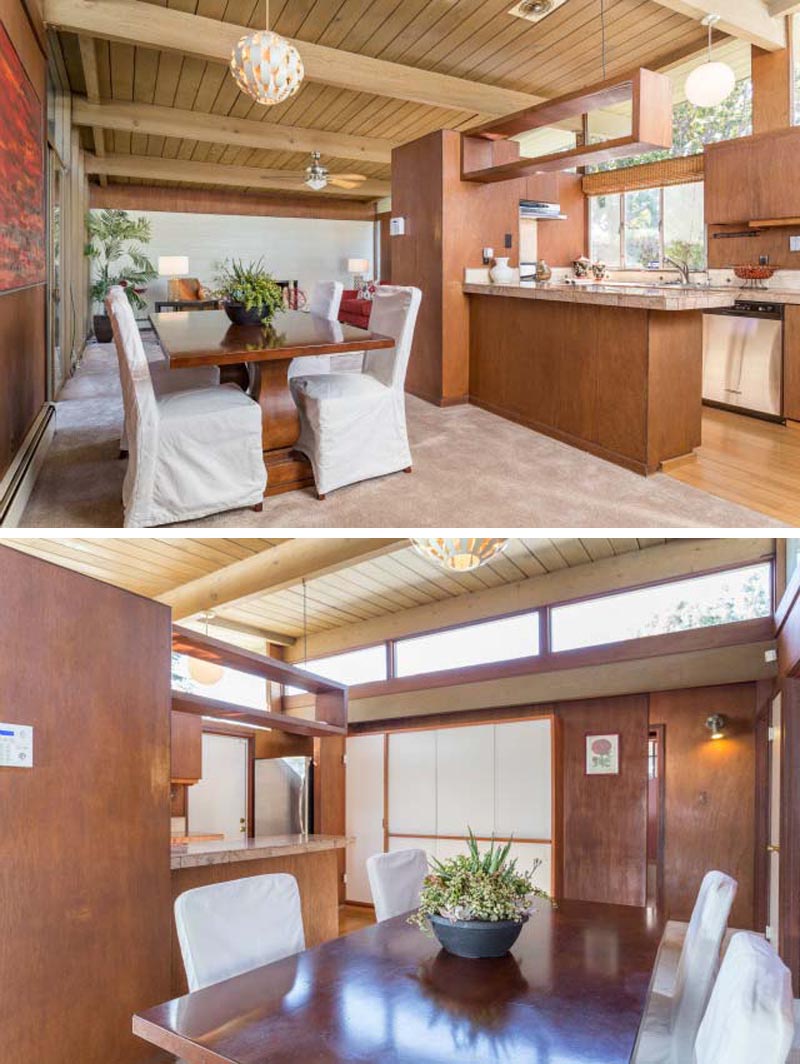 The carpet was replaced with like-original VCT floor tile by Armstrong in warm white, which reflected a lot of the natural light back up onto the ceilings and brightened the entire home.
The kitchen wood was restored and a simple dark grey countertop was installed with black fixtures that make the wood pop.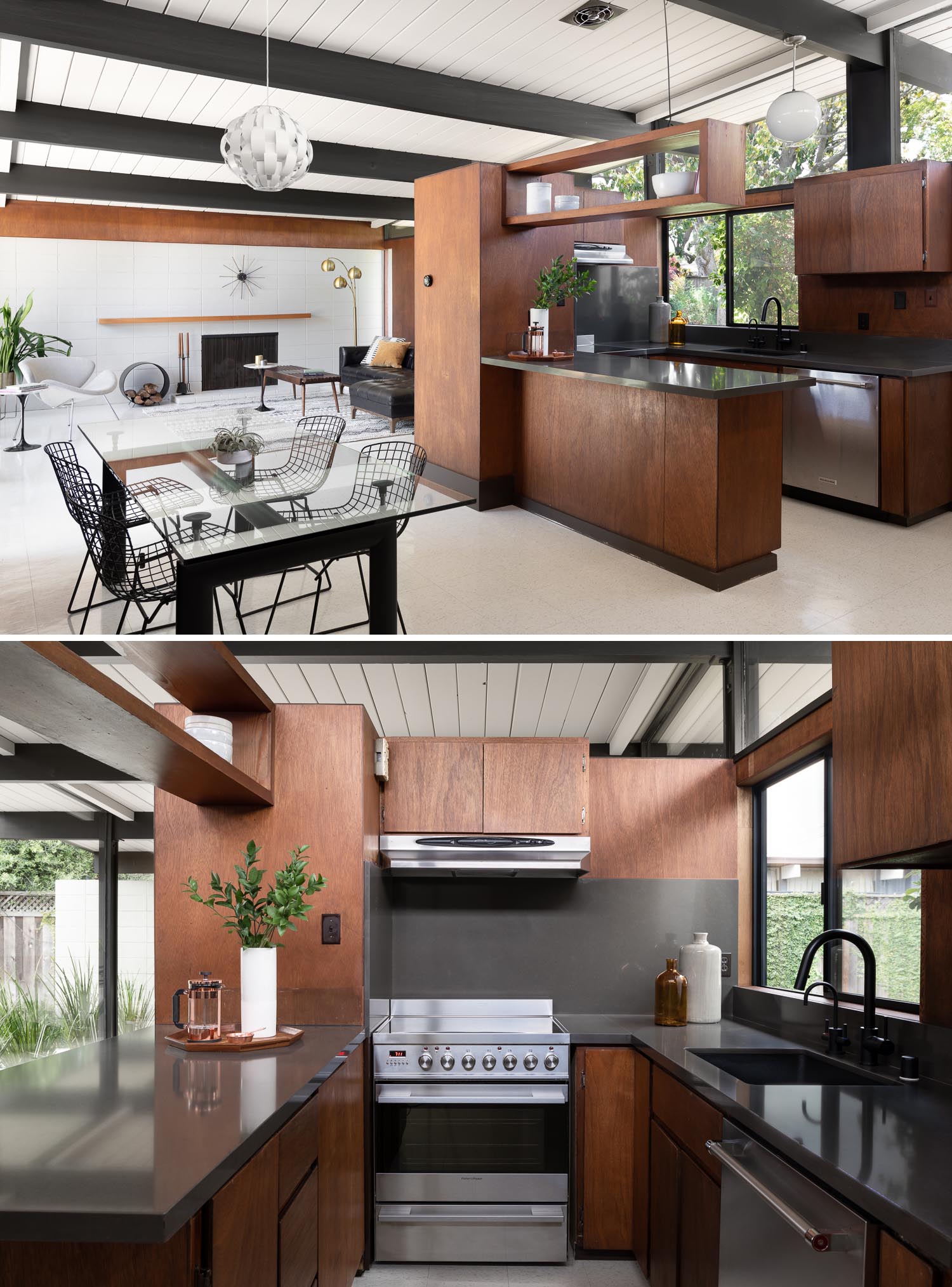 The home came with all-original Lauan mahogany wall panels from 1949. Unfortunately, the house was completely uninsulated, so the owners gently pulled the lauan panels off the walls, insulated and upgraded the electrical, then refinished the mahogany with danish oil before re-installing.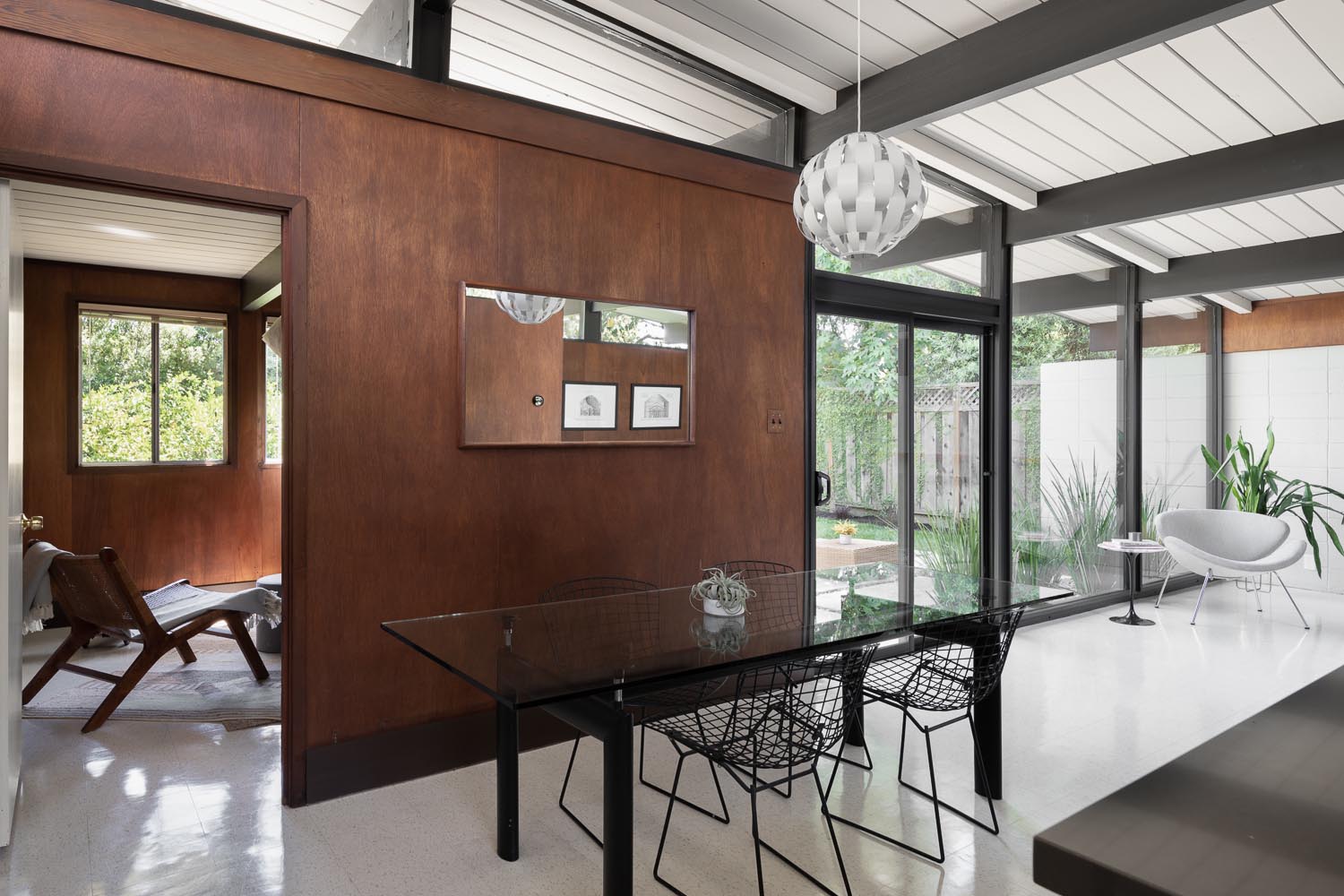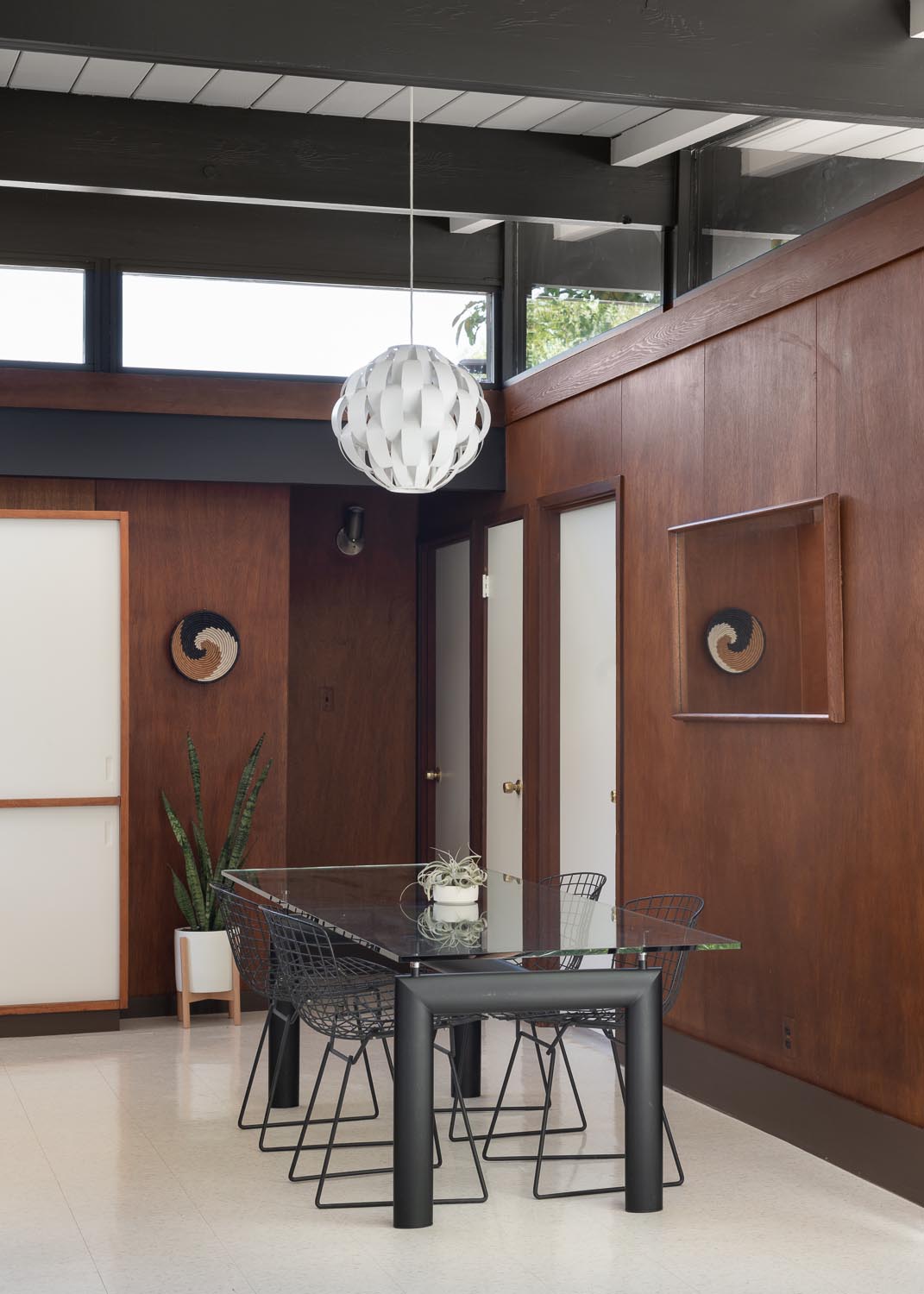 In the bedrooms, the warm wood walls complement the mid-century furnishings and artwork.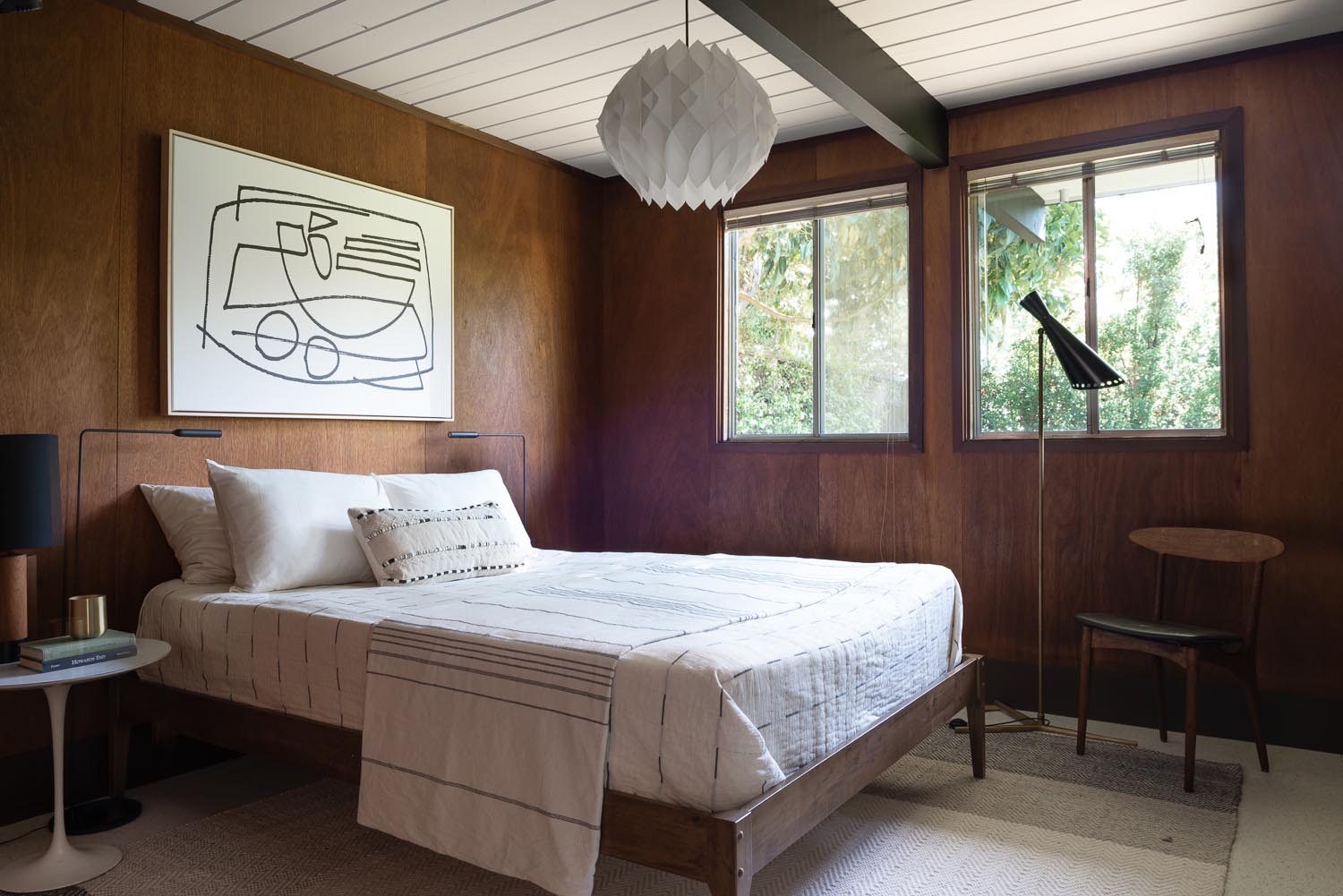 In another bedroom, a custom-designed desk with floating shelving was included.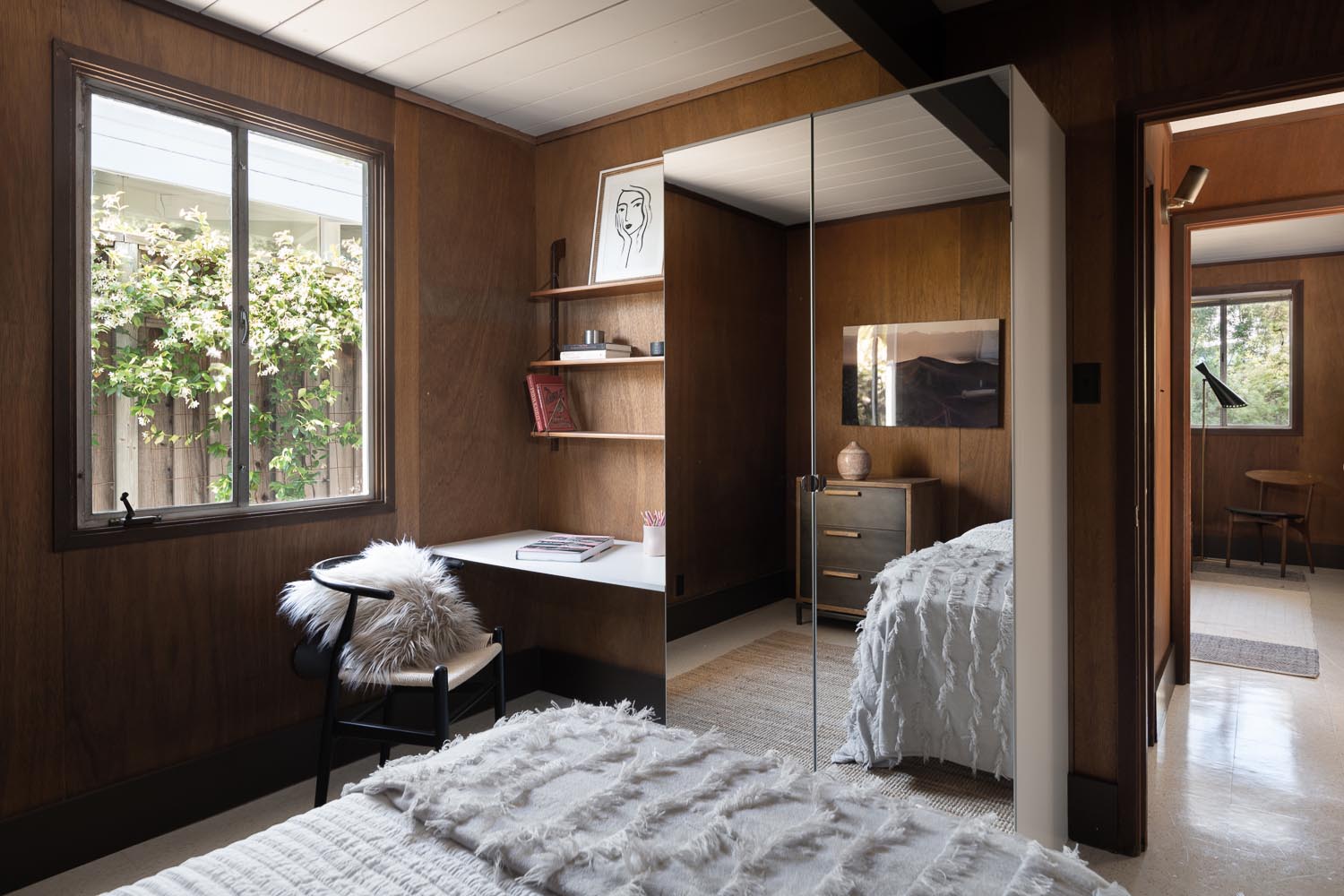 Even though it was tempting for the home owners to expand the home, they decided to keep the original floor plan, which you can see here.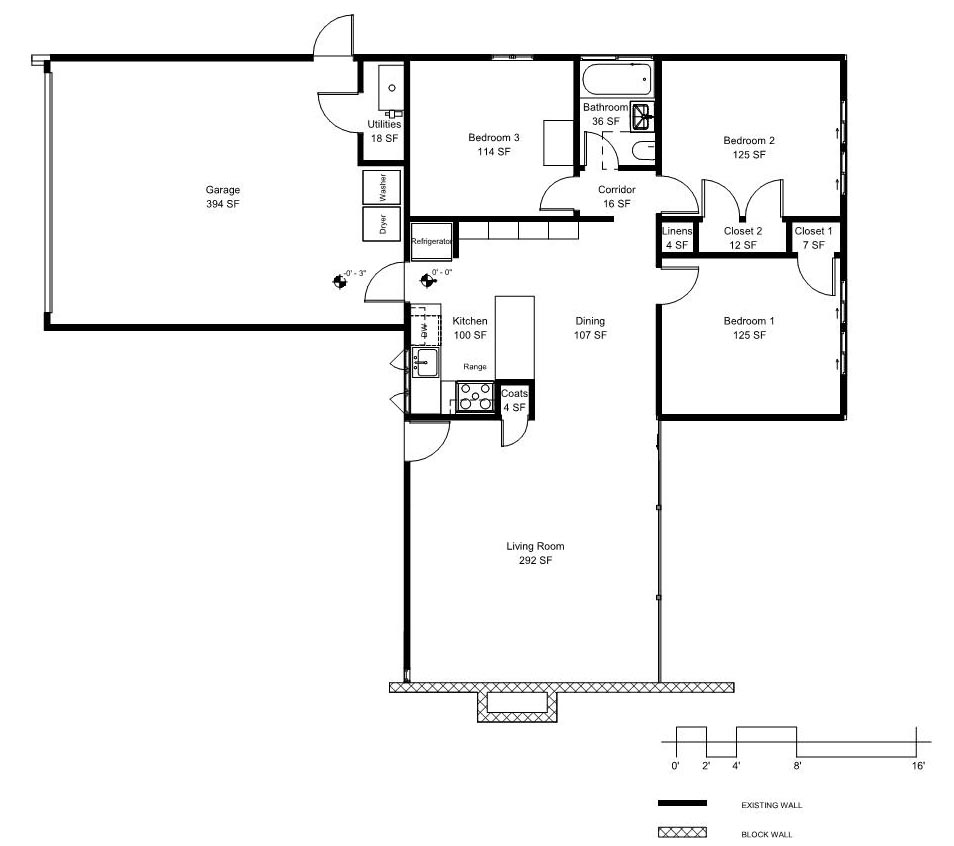 Photography by Jean Bai
Source: Contemporist