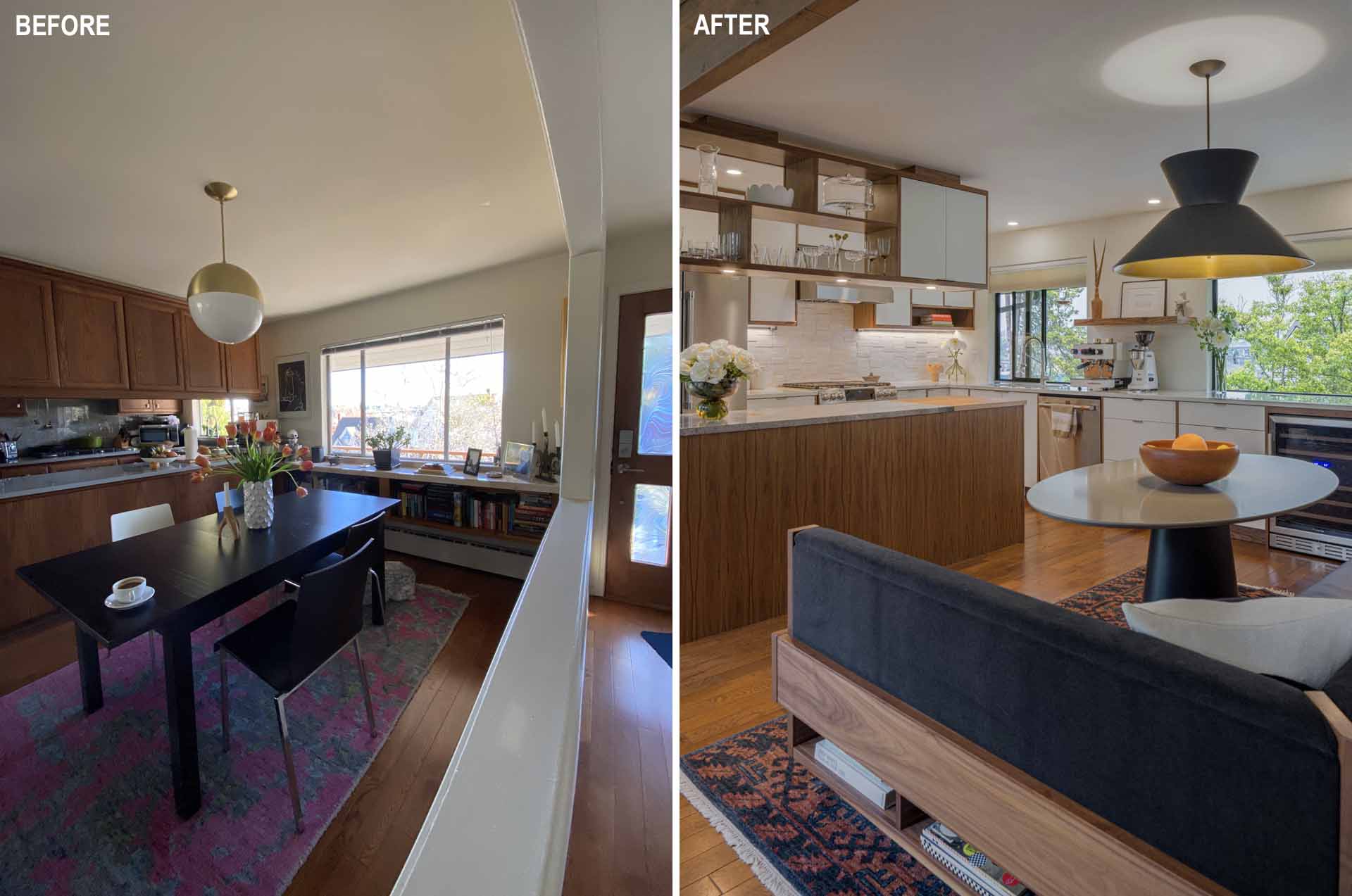 Floisand Studio Architects has shared photos of a kitchen and dining area renovation they completed for a home in Seattle, Washington.
The homeowners, both small business owners in Seattle, worked with Floisand Studio for over a decade designing a number of popular cafes and a salon before asking the architects to help remodel the kitchen and dining space in their compact urban home.
Before – The Kitchen
With no space available to expand the kitchen, the architects had to work within the 221 sqft footprint of the original galley-style kitchen and dining room.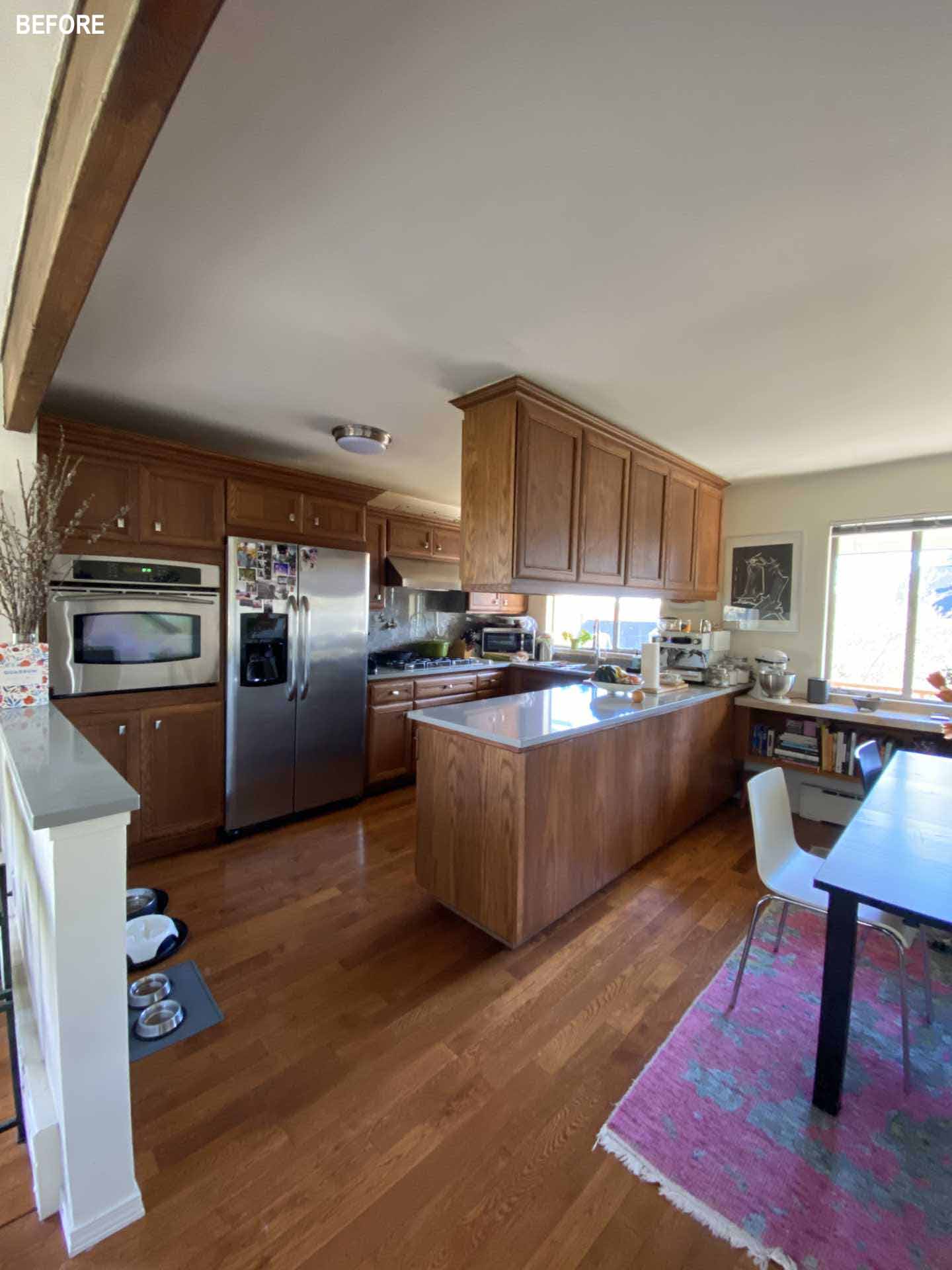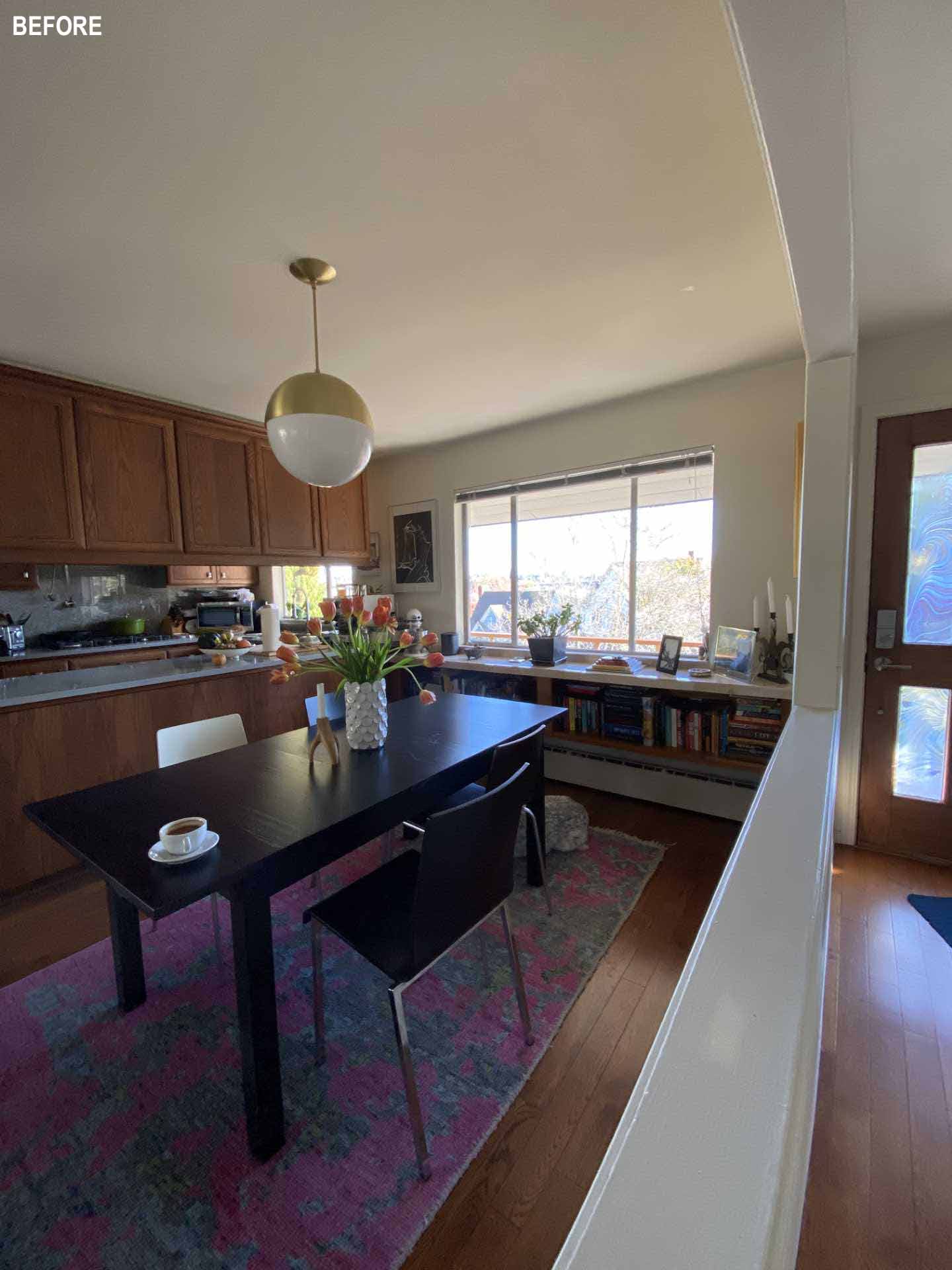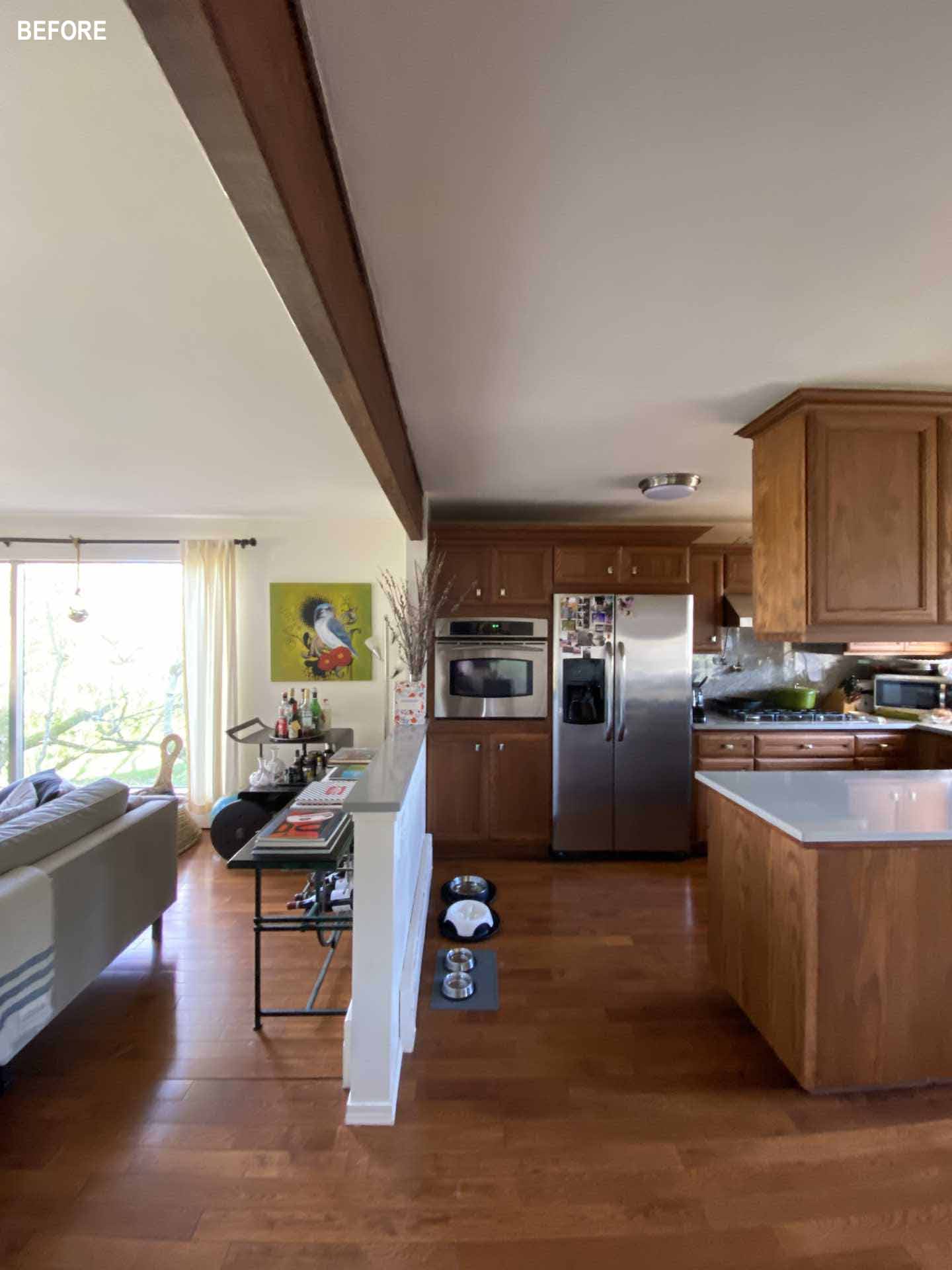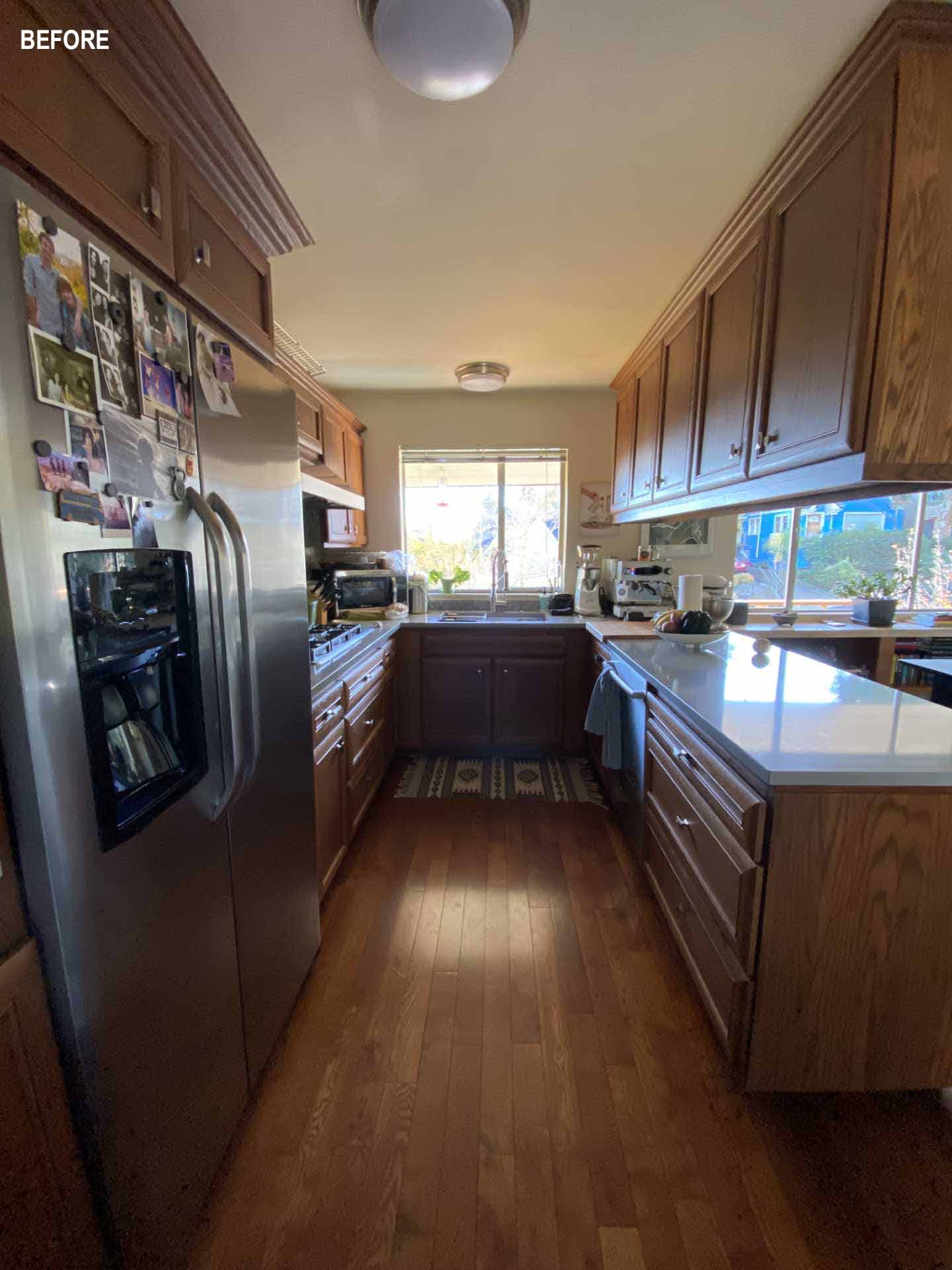 After – The Kitchen
The primary goal was to open up the space, create more seating, and improve the flow from the kitchen to the dining area.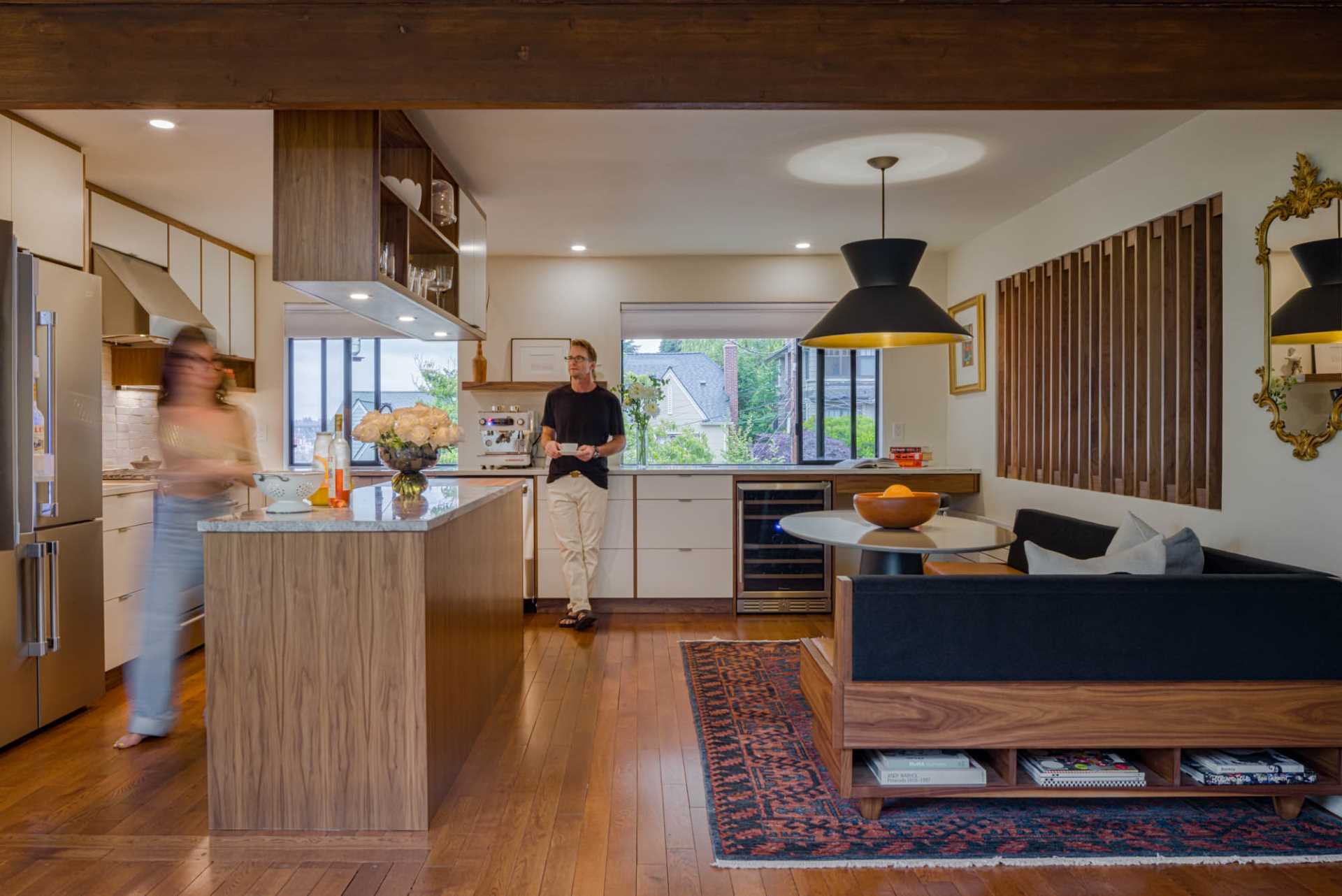 The design team opened up the kitchen to the adjacent dining area to create one cohesive space using a central island and walnut finishes to visually bring the spaces together.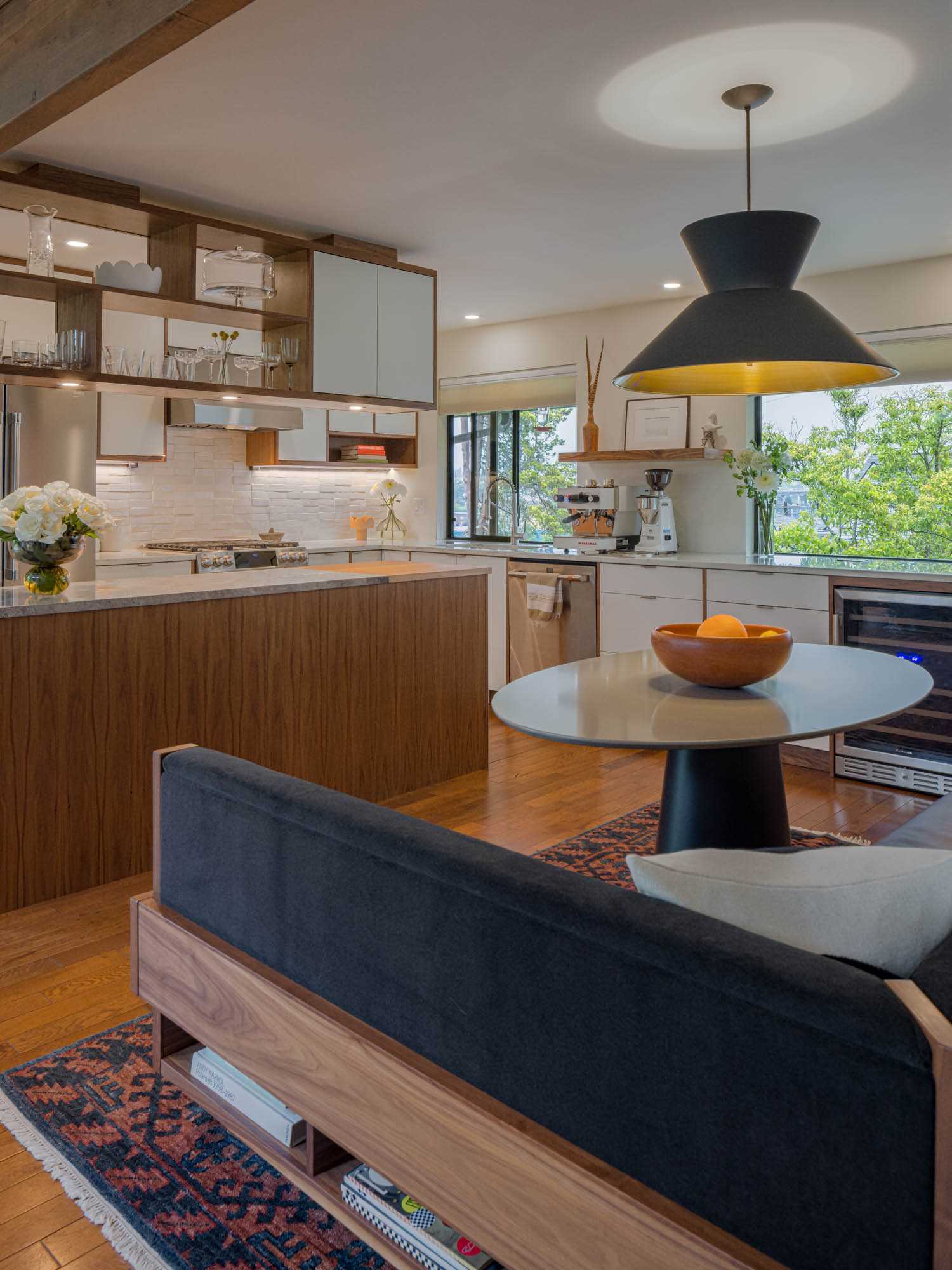 The neutral white cabinetry complements the rich walnut details found in the dining area.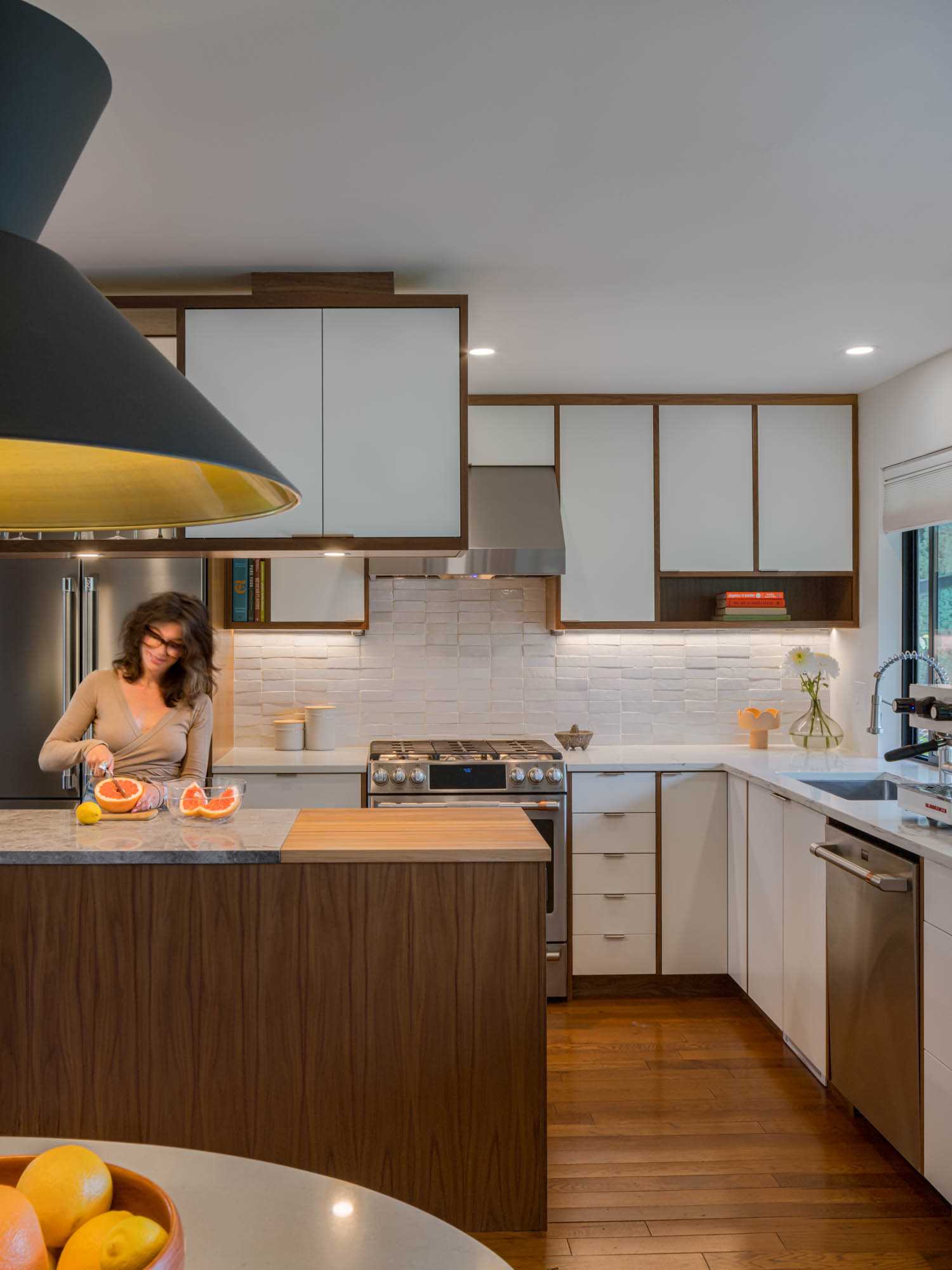 Before – The Dining Area
The dining area was separated from the kitchen by the cabinets, while a floating shelf was positioned below the window, and an opening in the wall had a view of the front door and entryway.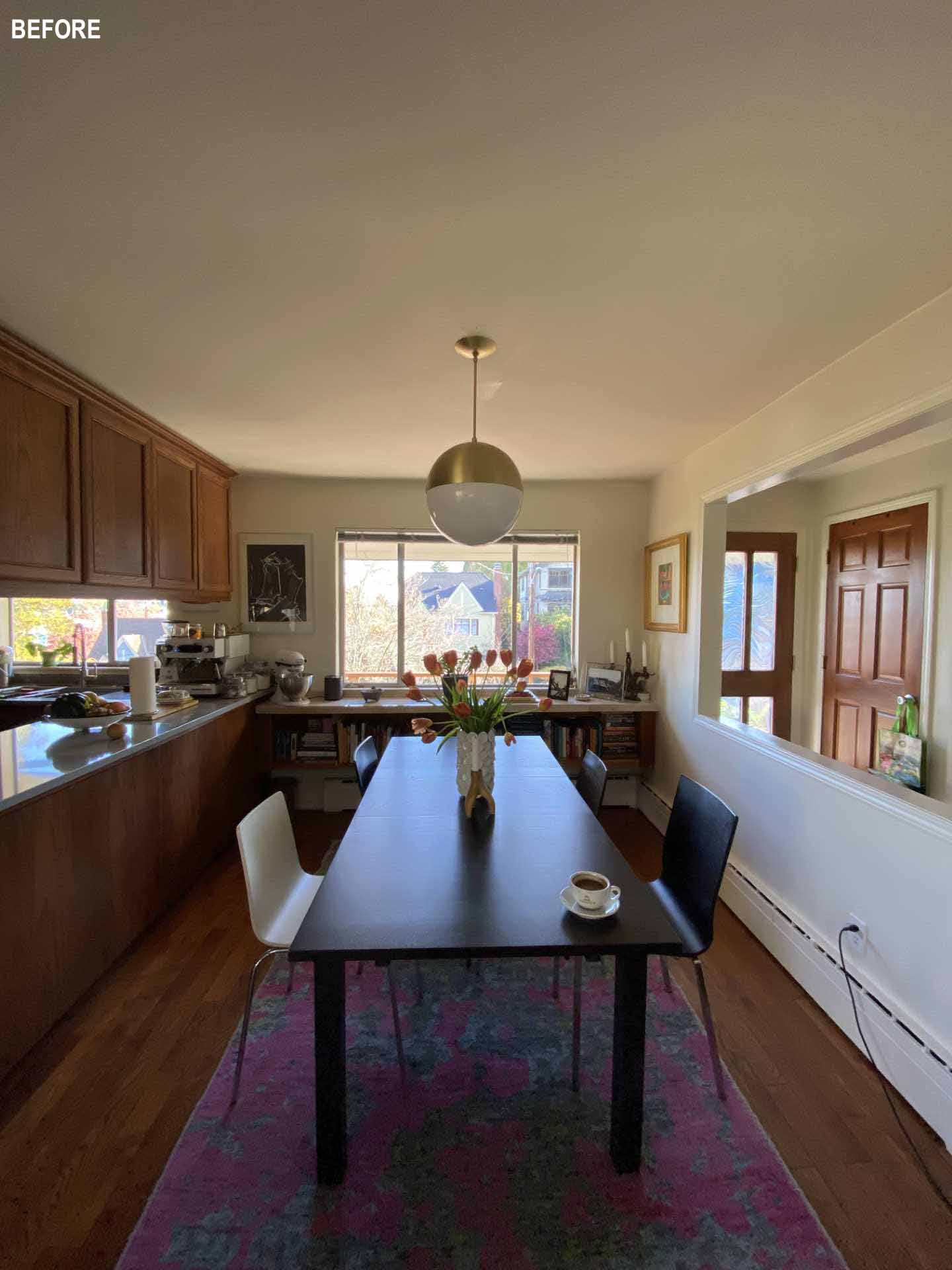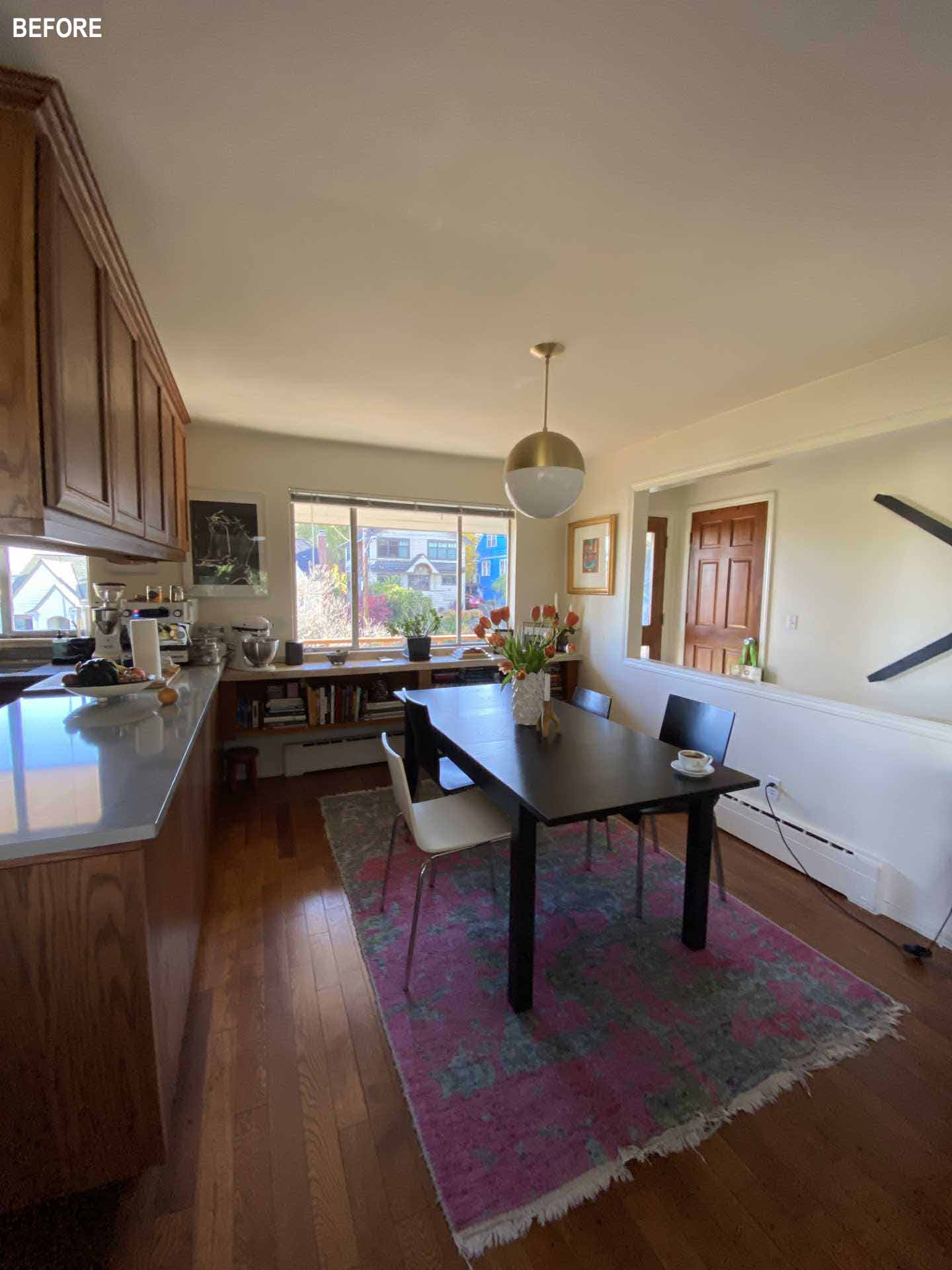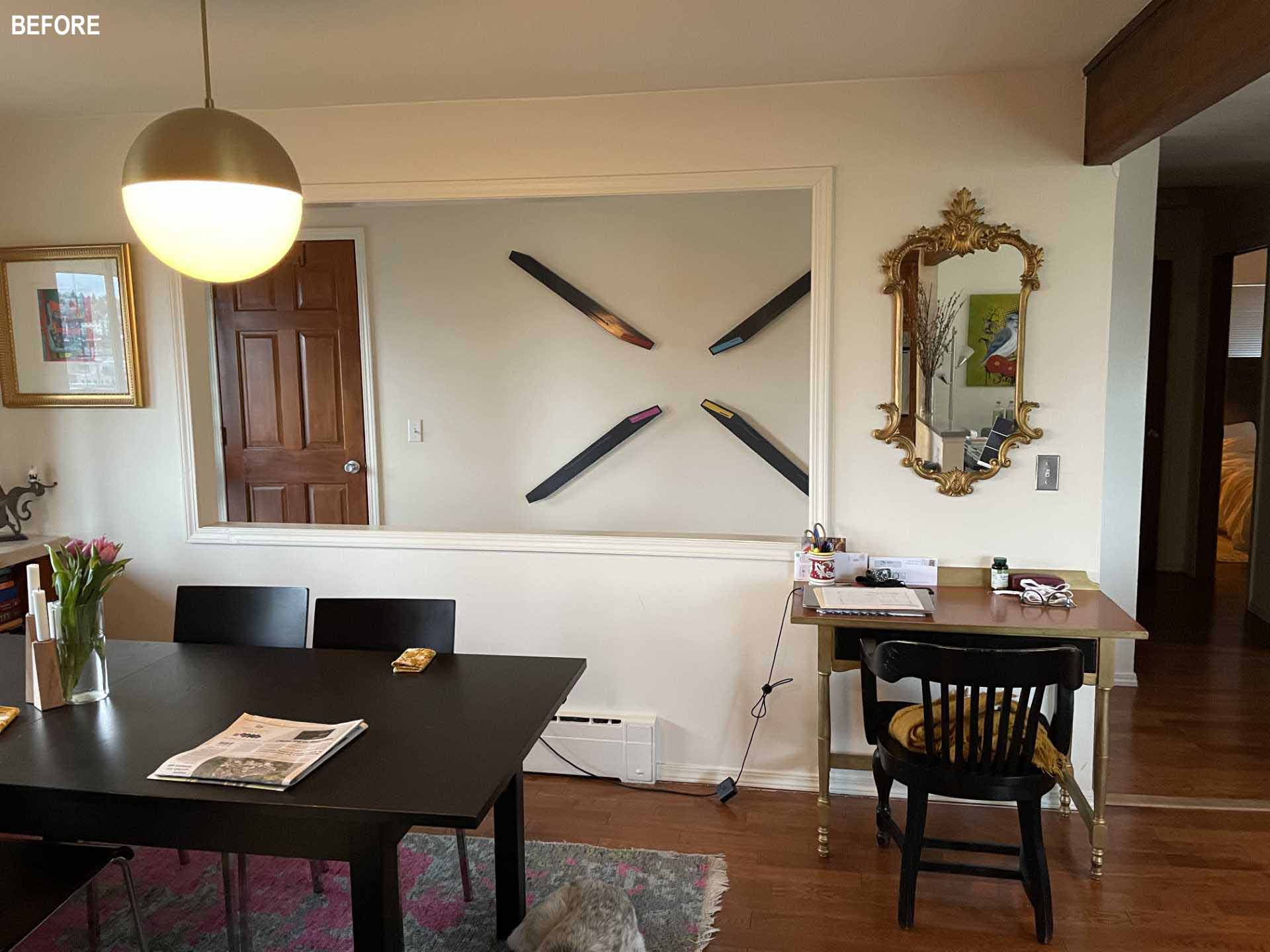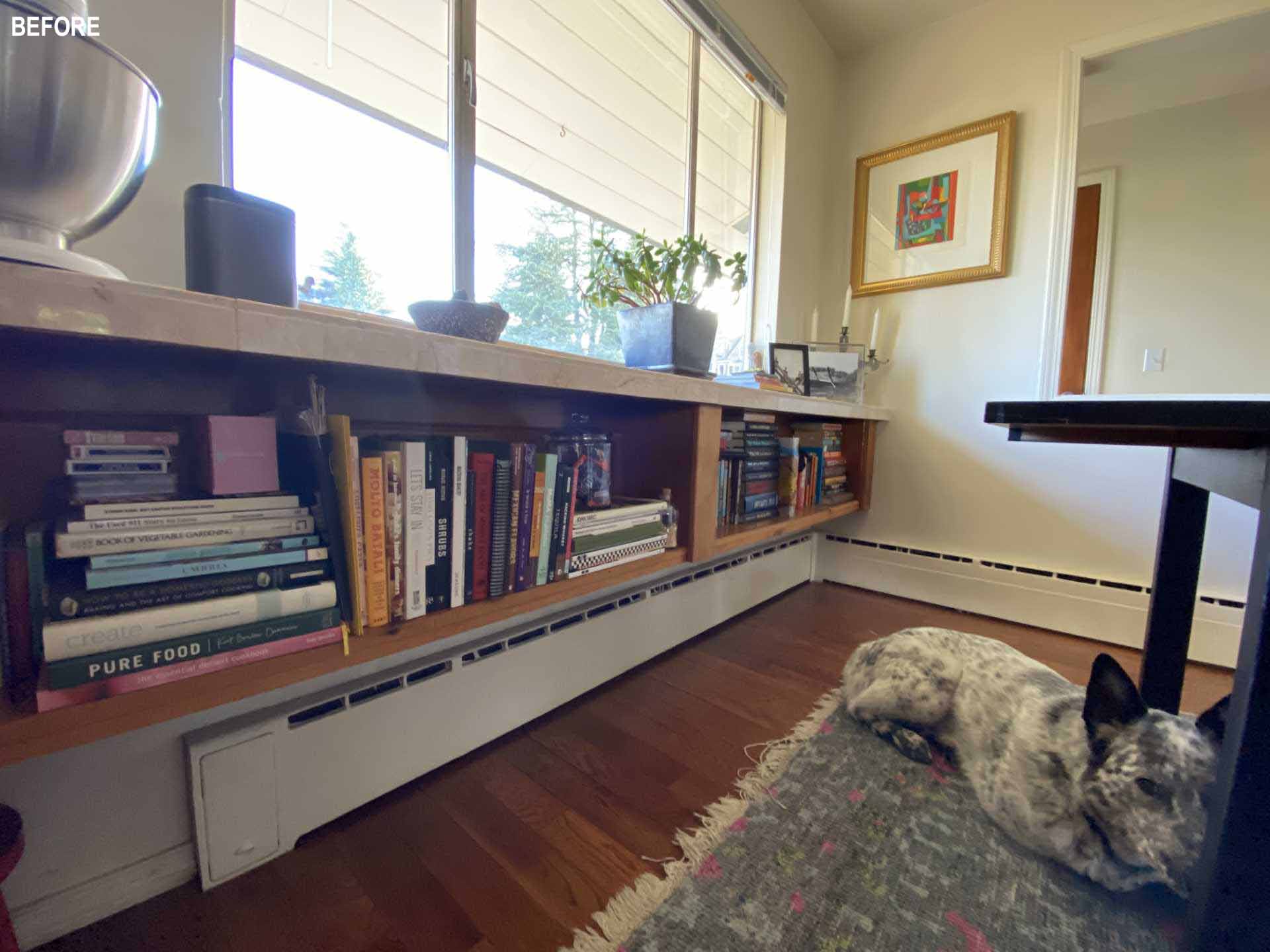 After – The Dining Area
The updated dining area includes a custom built-in banquette that provides additional seating and storage. A new walnut screen was added to the wall opening, creating a separation from the entryway and the dining area.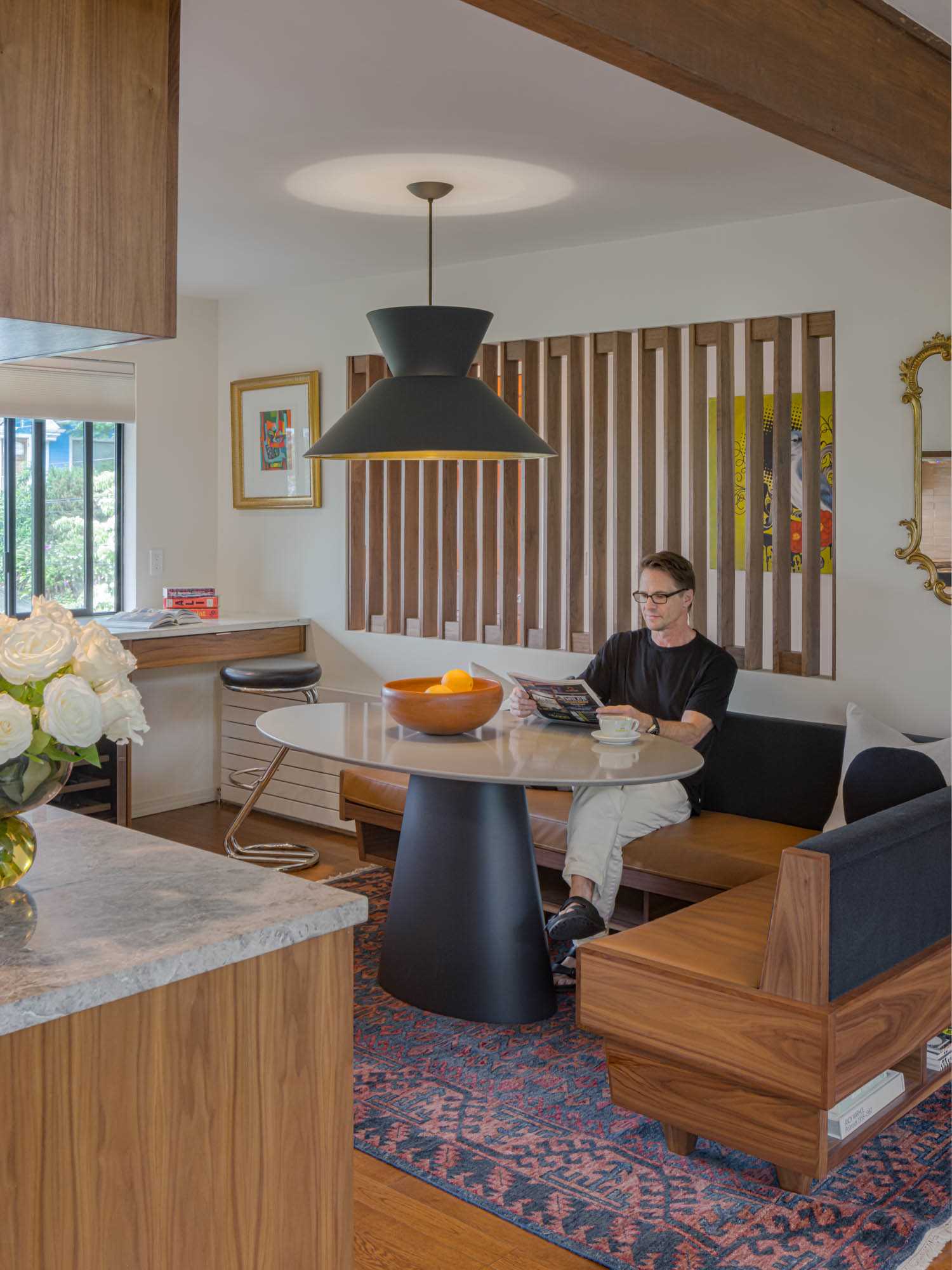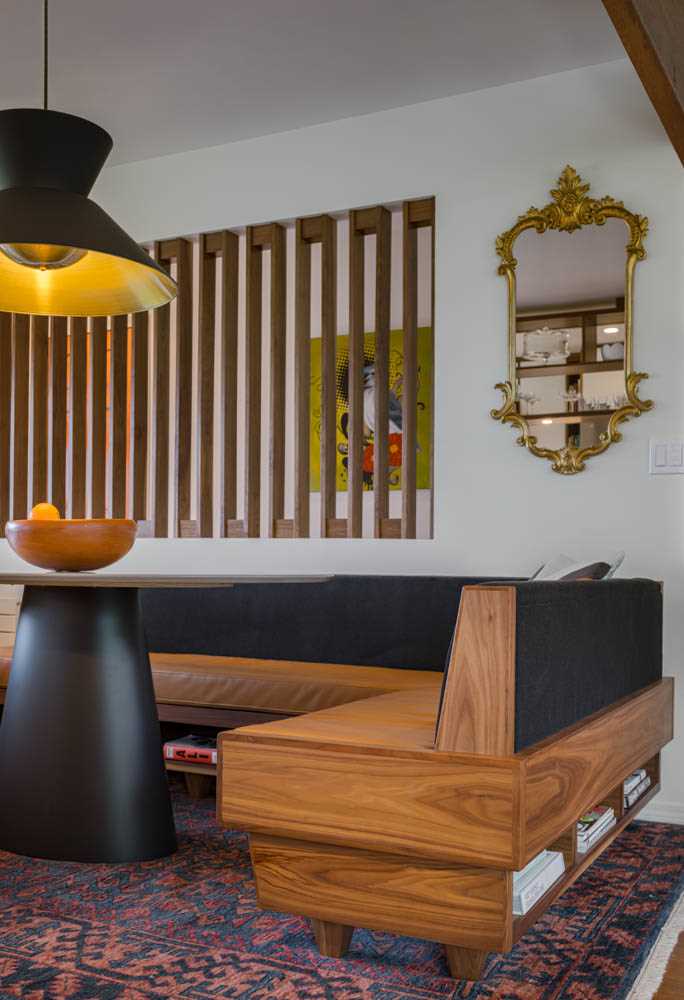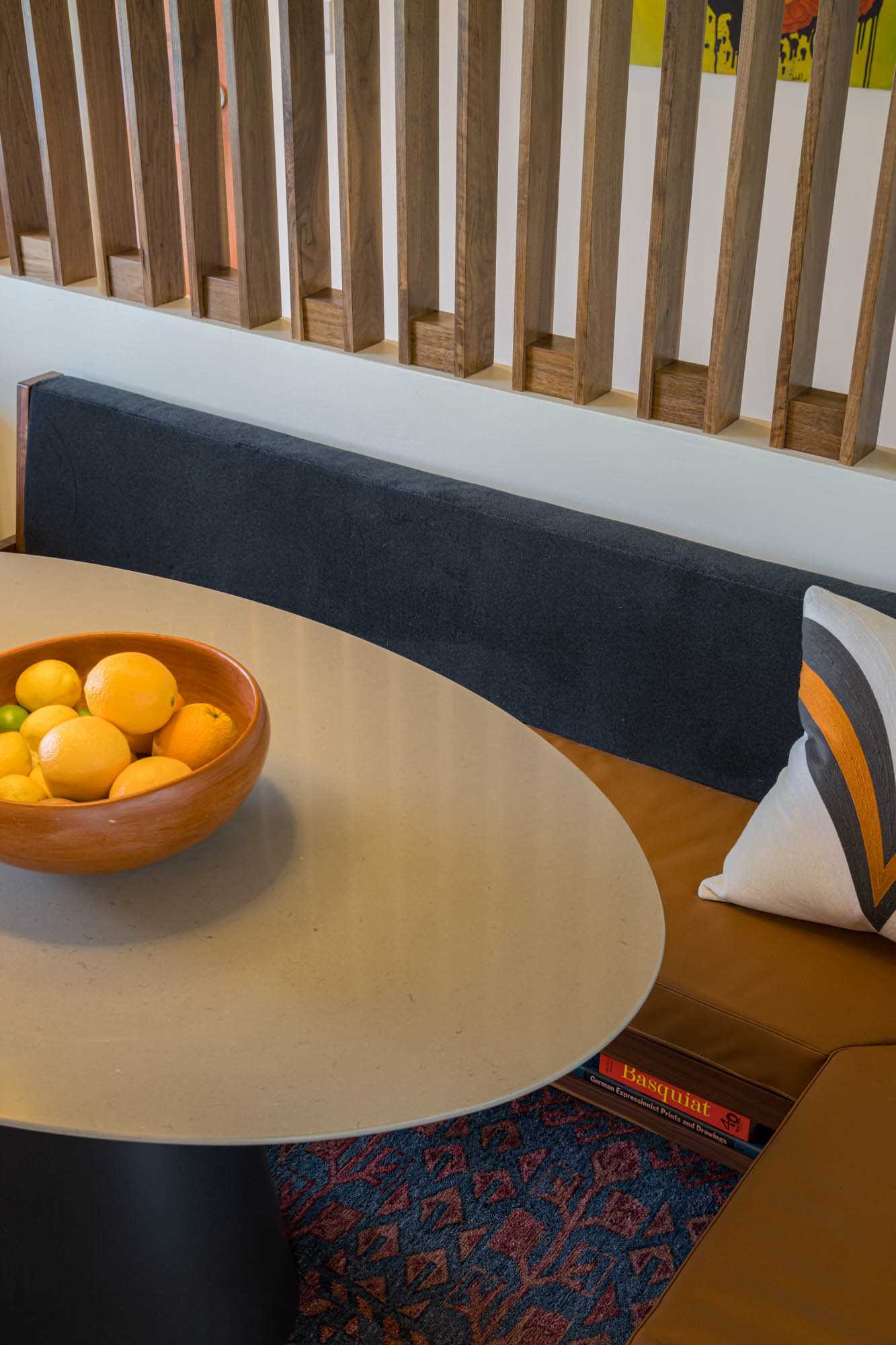 By the window, the kitchen countertop continues and includes additional cabinetry, a drink fridge, and an area for a bar stool.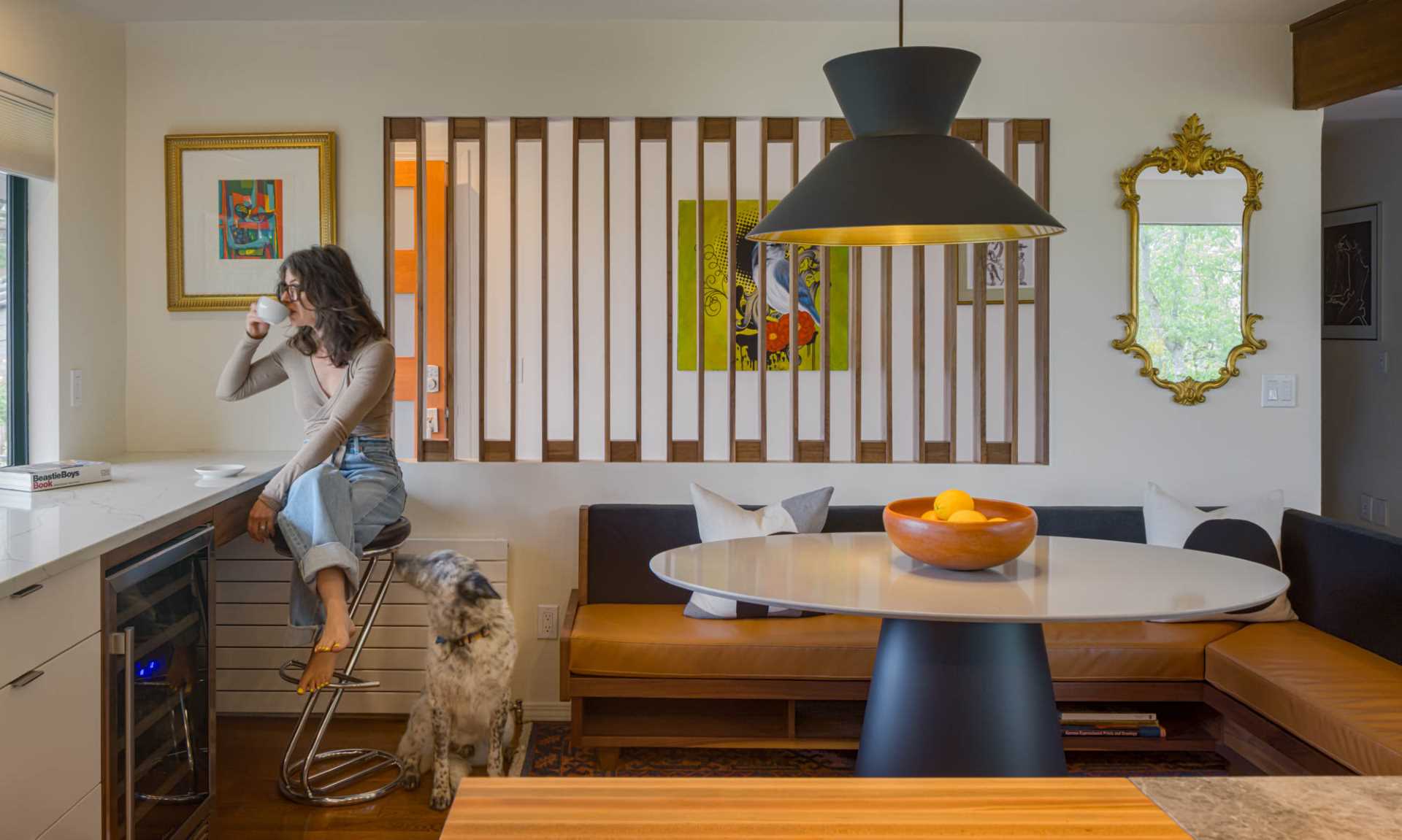 Source: Contemporist