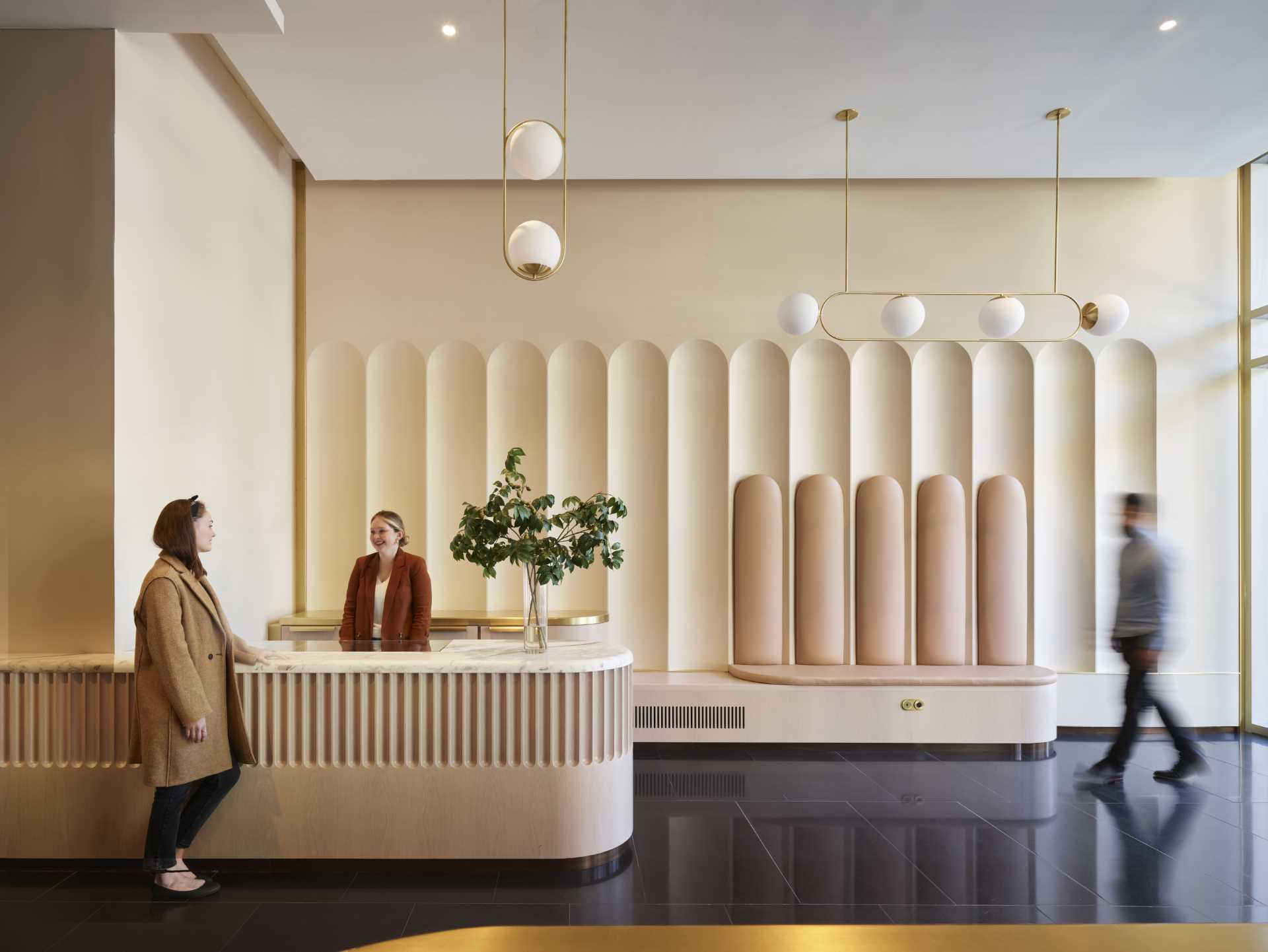 Architect and interior design firm Atelier Cho Thompson, has shared photos of the lobby in a building in Boston, Massachusetts.
Originally constructed as a shoe factory, the exterior of the building has an ornate stone facade, decorated with imagery depicting shoe manufacturing, and a distinctive brick and terra cotta structure.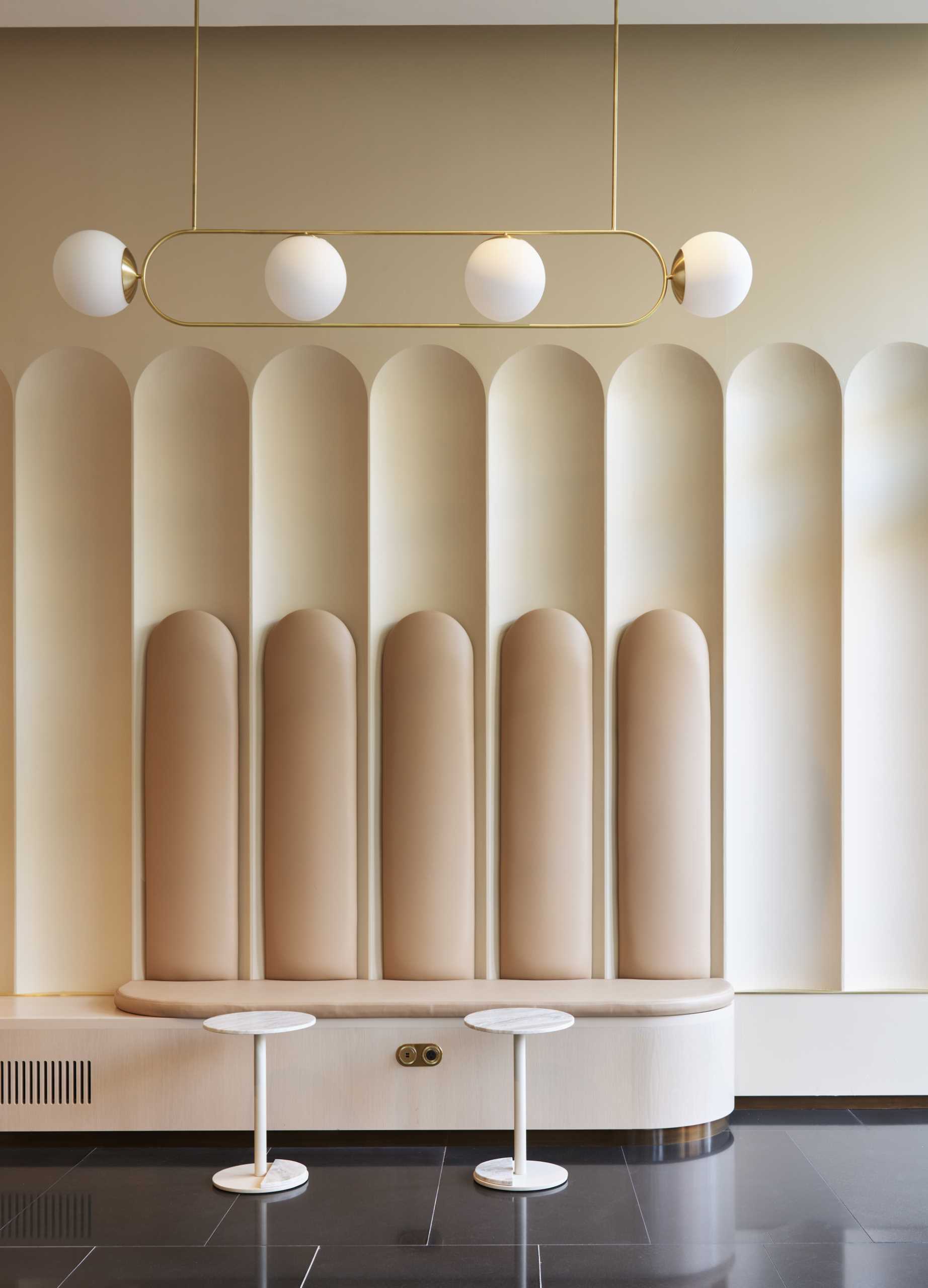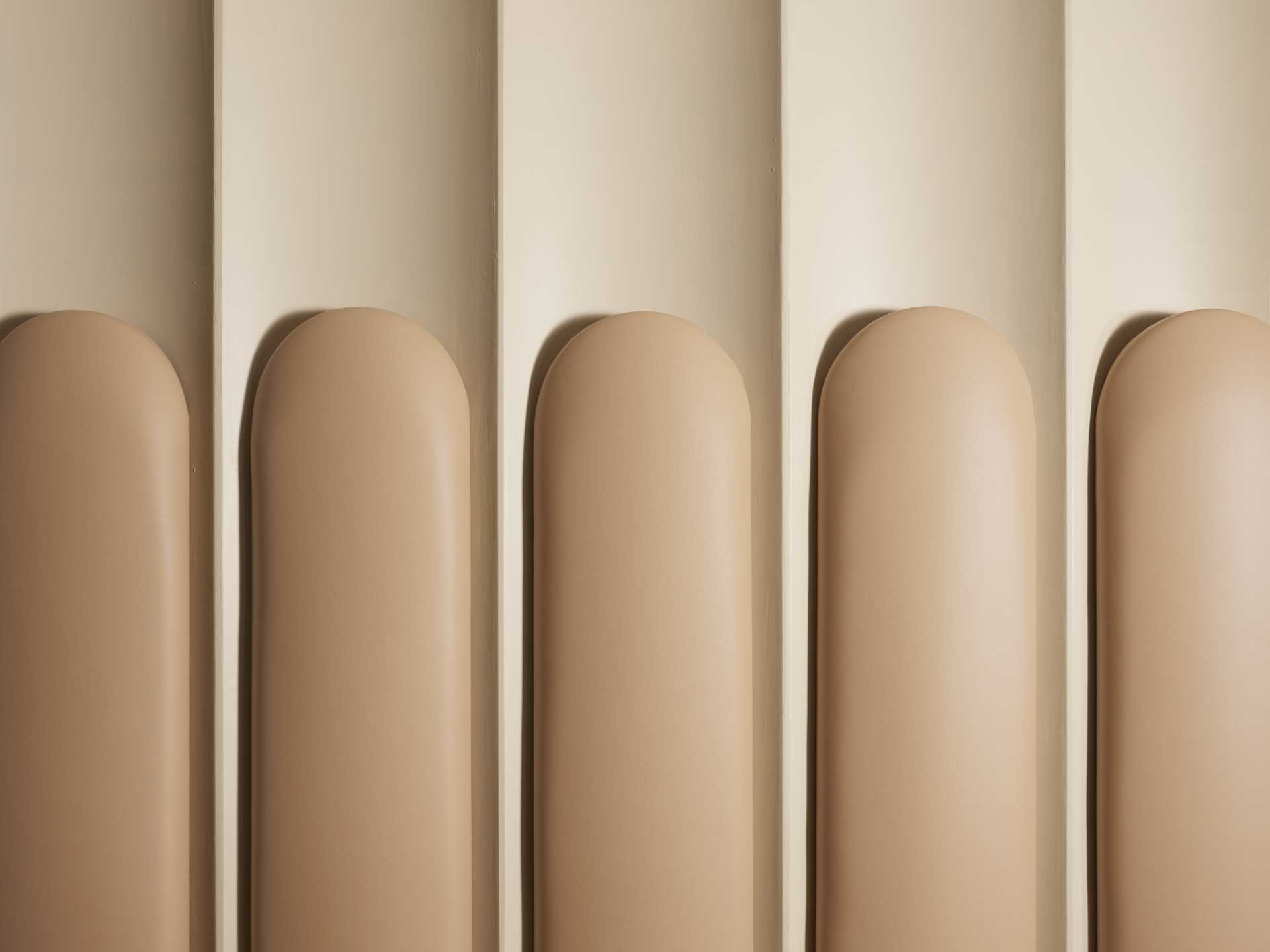 The designers brought the history and design of the building's unique facade into the interior, which features distinct arched geometry and rich details.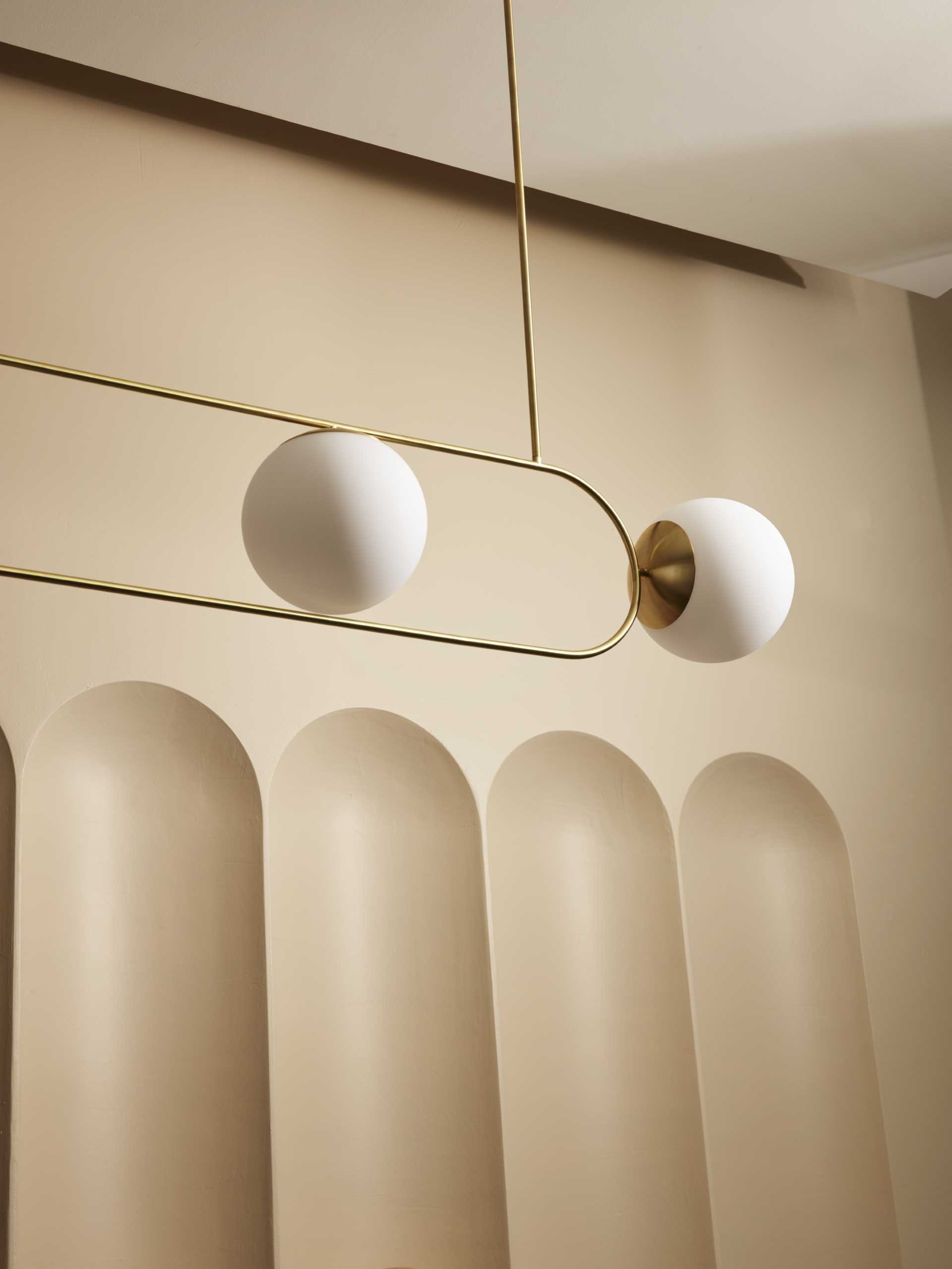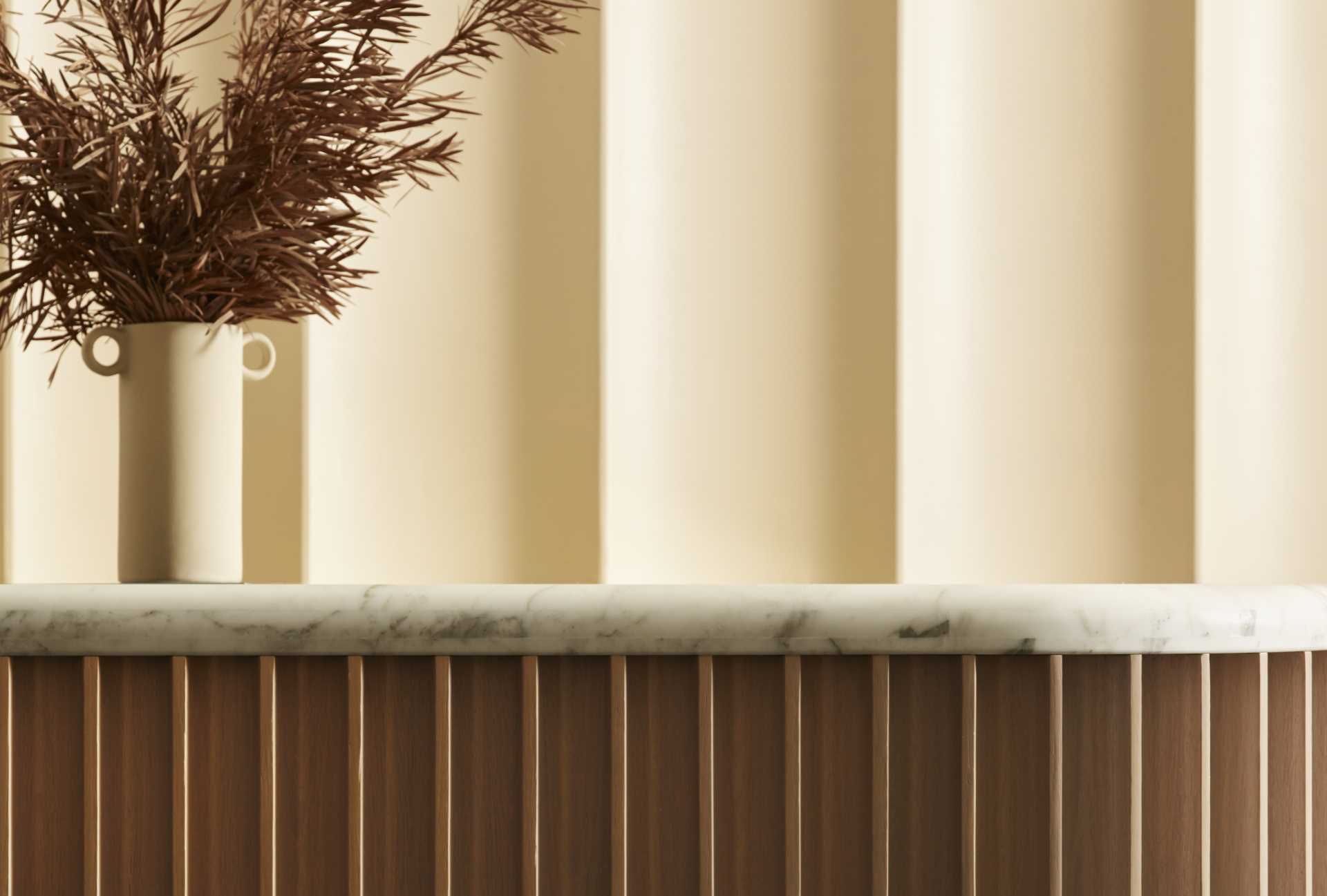 In adding new elements, the designers drew from historical elements that had been part of the original construction, from a brass mail chute to textured plaster to leather used for shoes.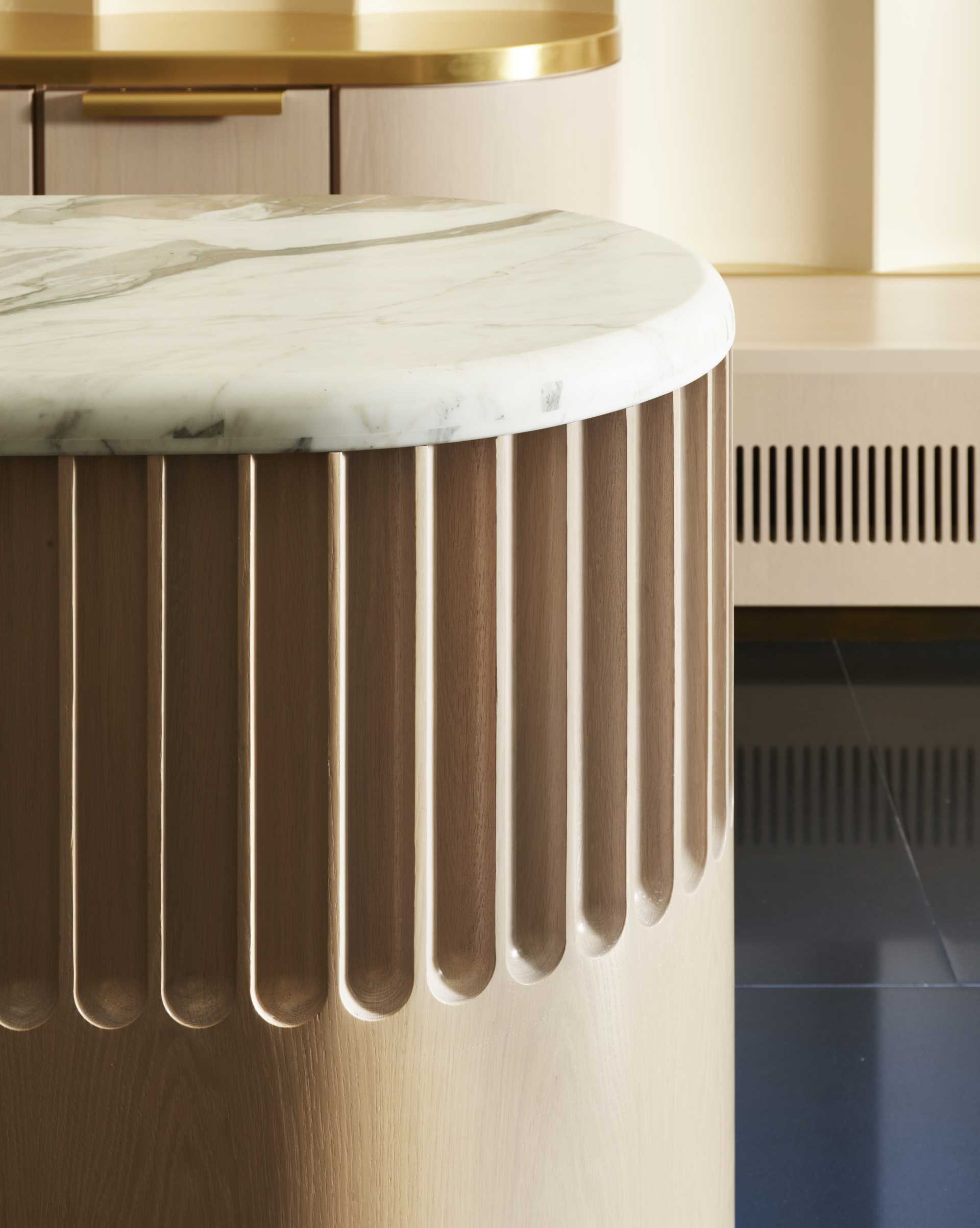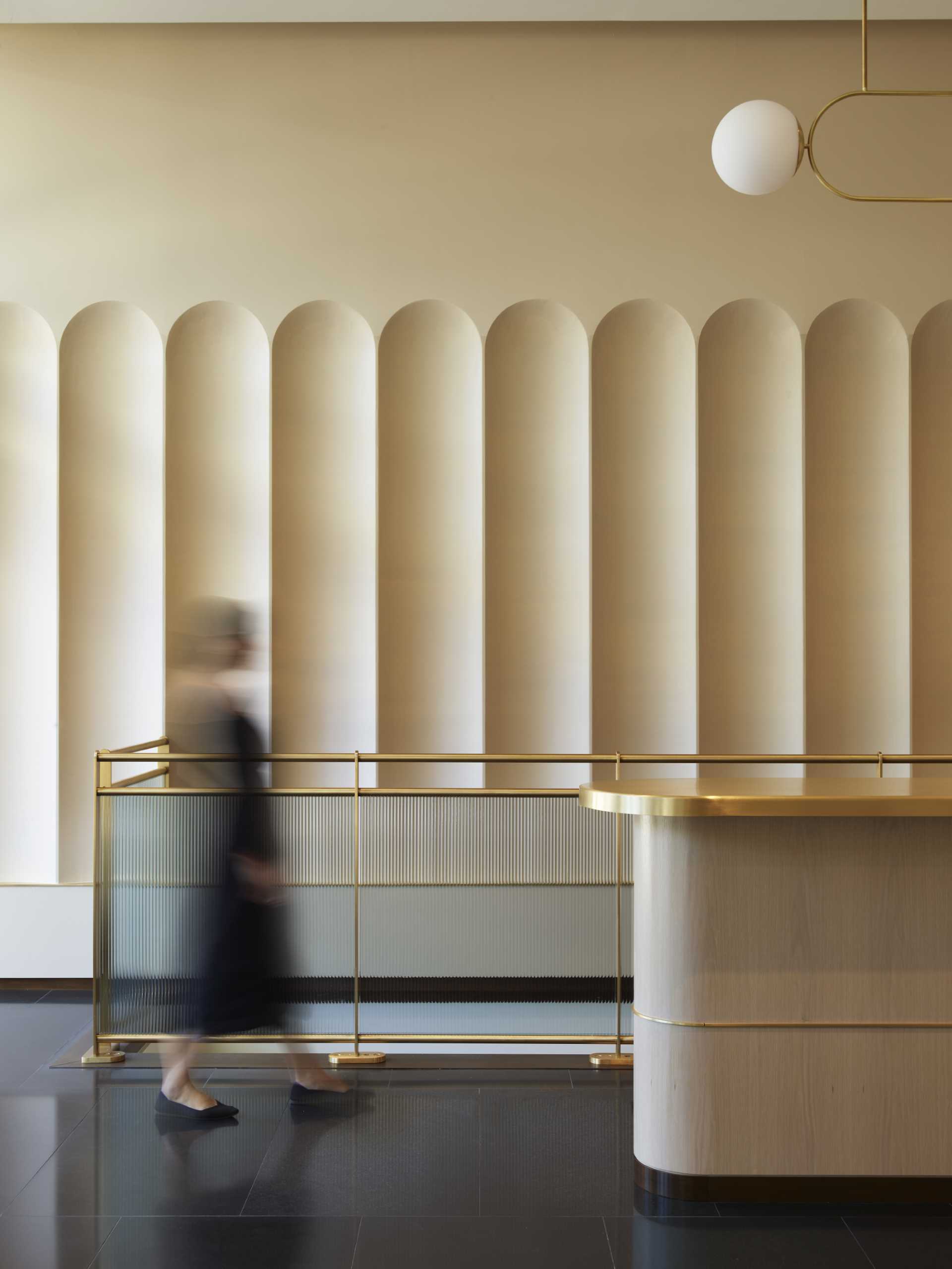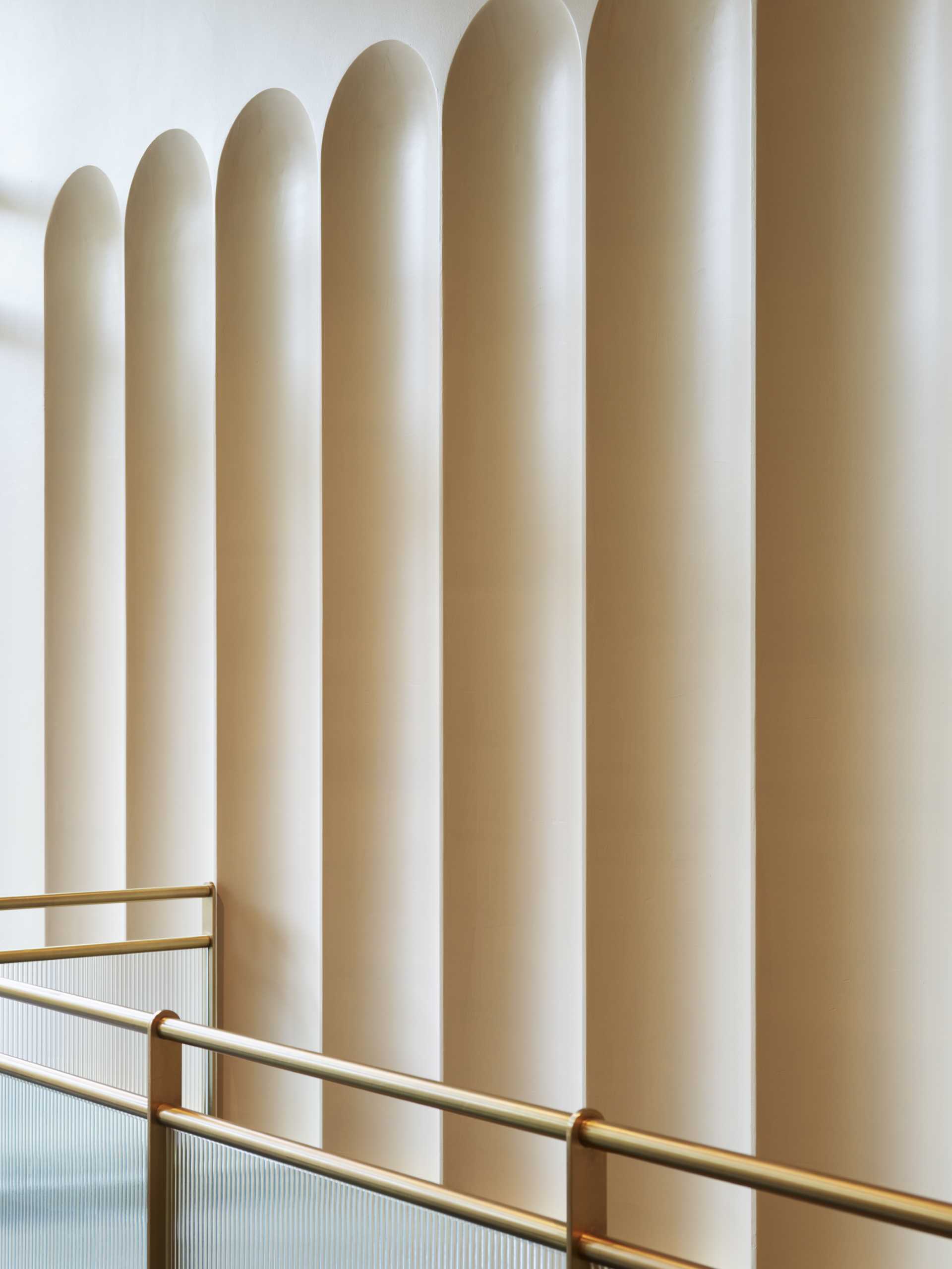 Using a material palette of hand-troweled plaster, stone, oak, and brass, the designers transformed shared areas of the building into light-filled, welcoming public spaces.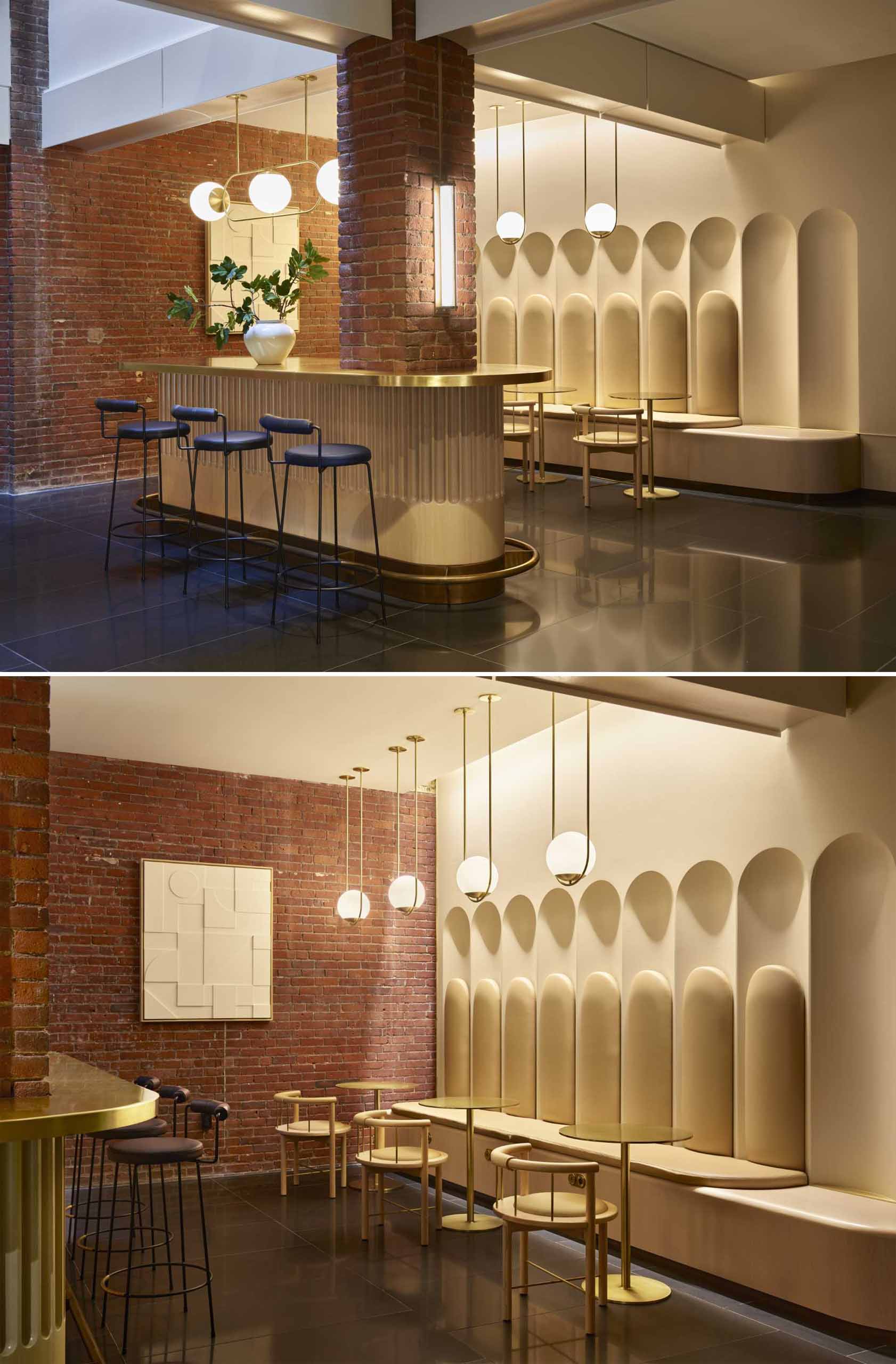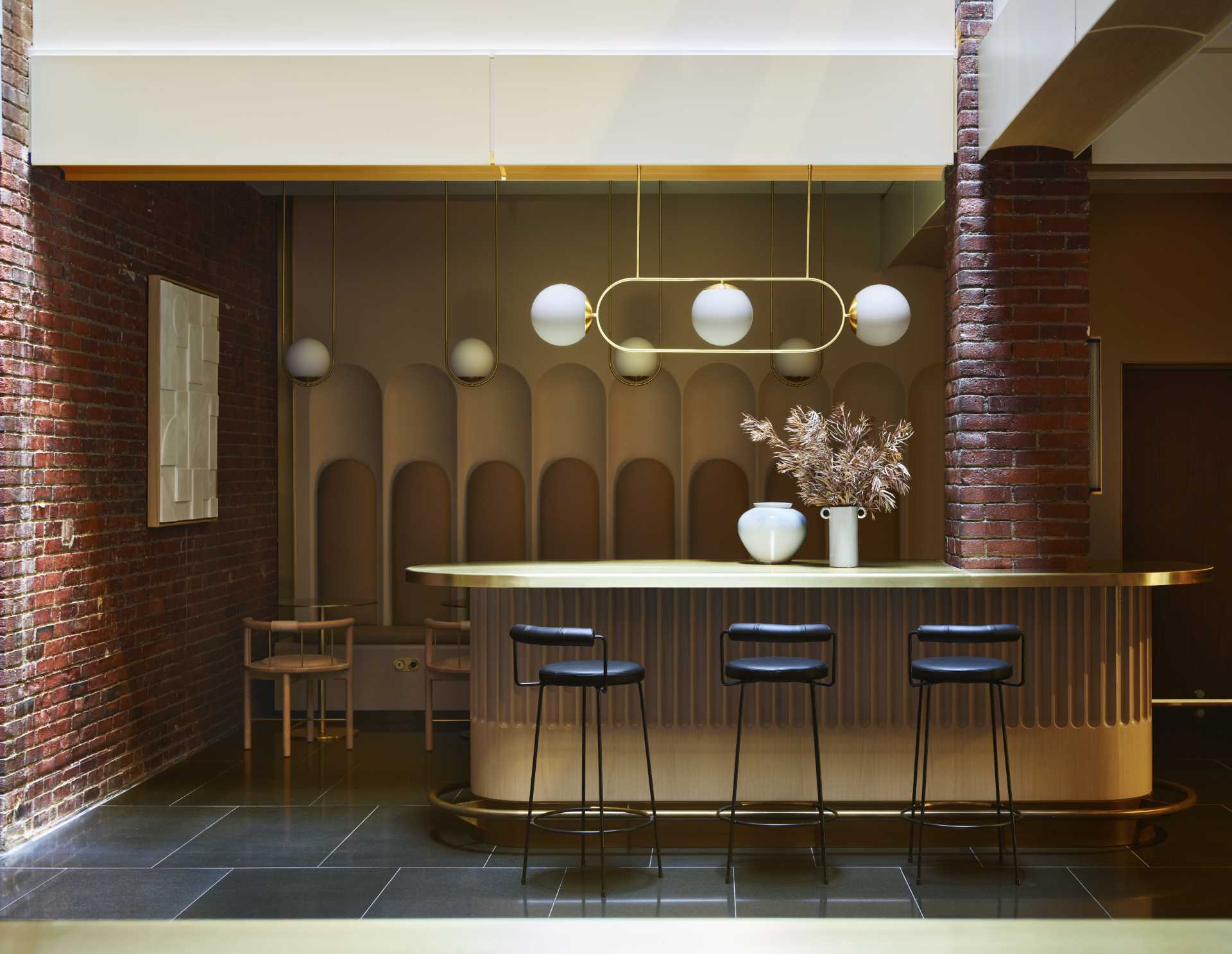 Original brick walls were kept to add texture to the space and showcase the original building. In terms of flooring, layers of materials like vinyl and carpet were removed to reveal original terrazzo flooring, which was carefully restored.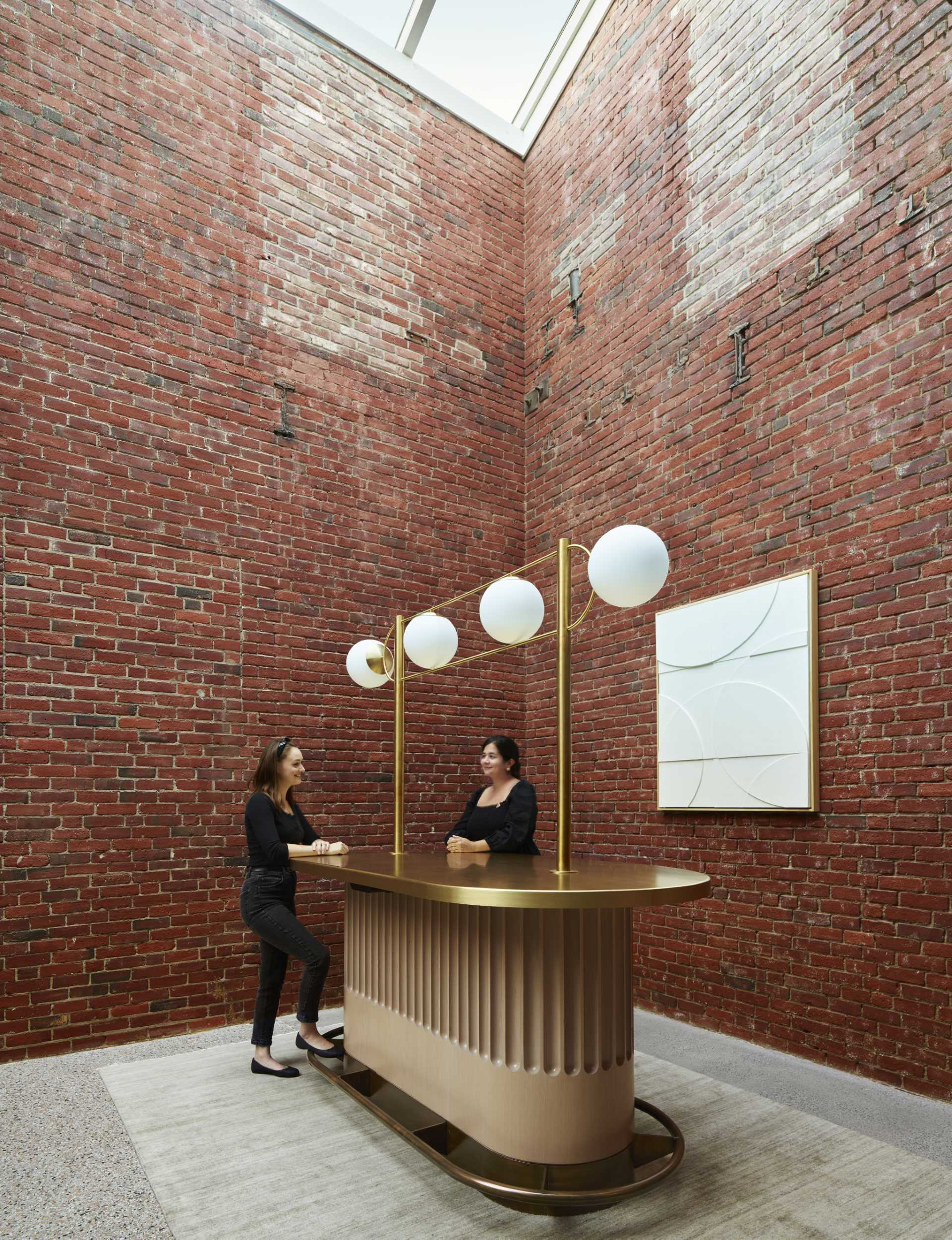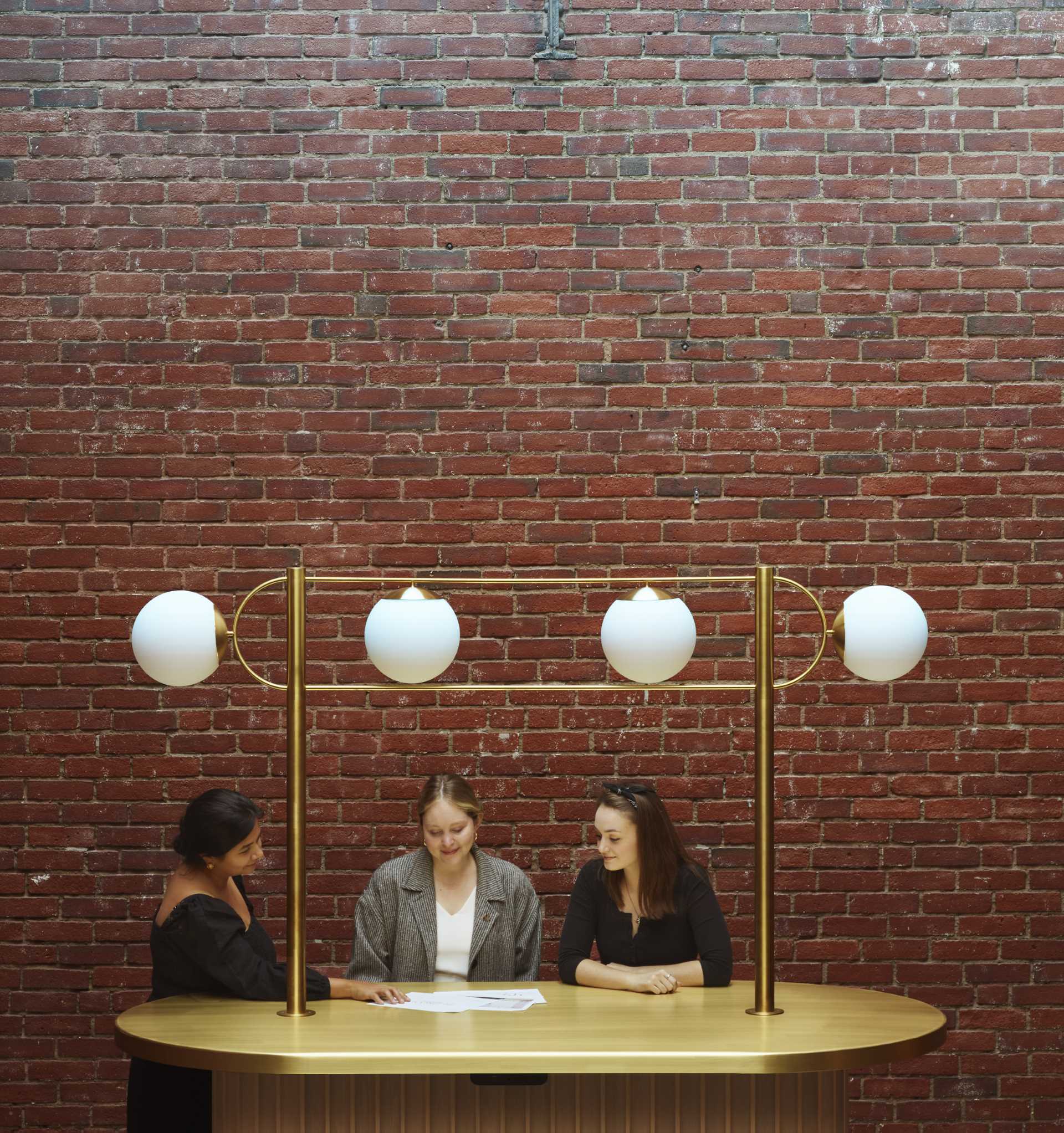 Brass detailing, like in the signage, is a connecting design element for the various shared spaces in the office building.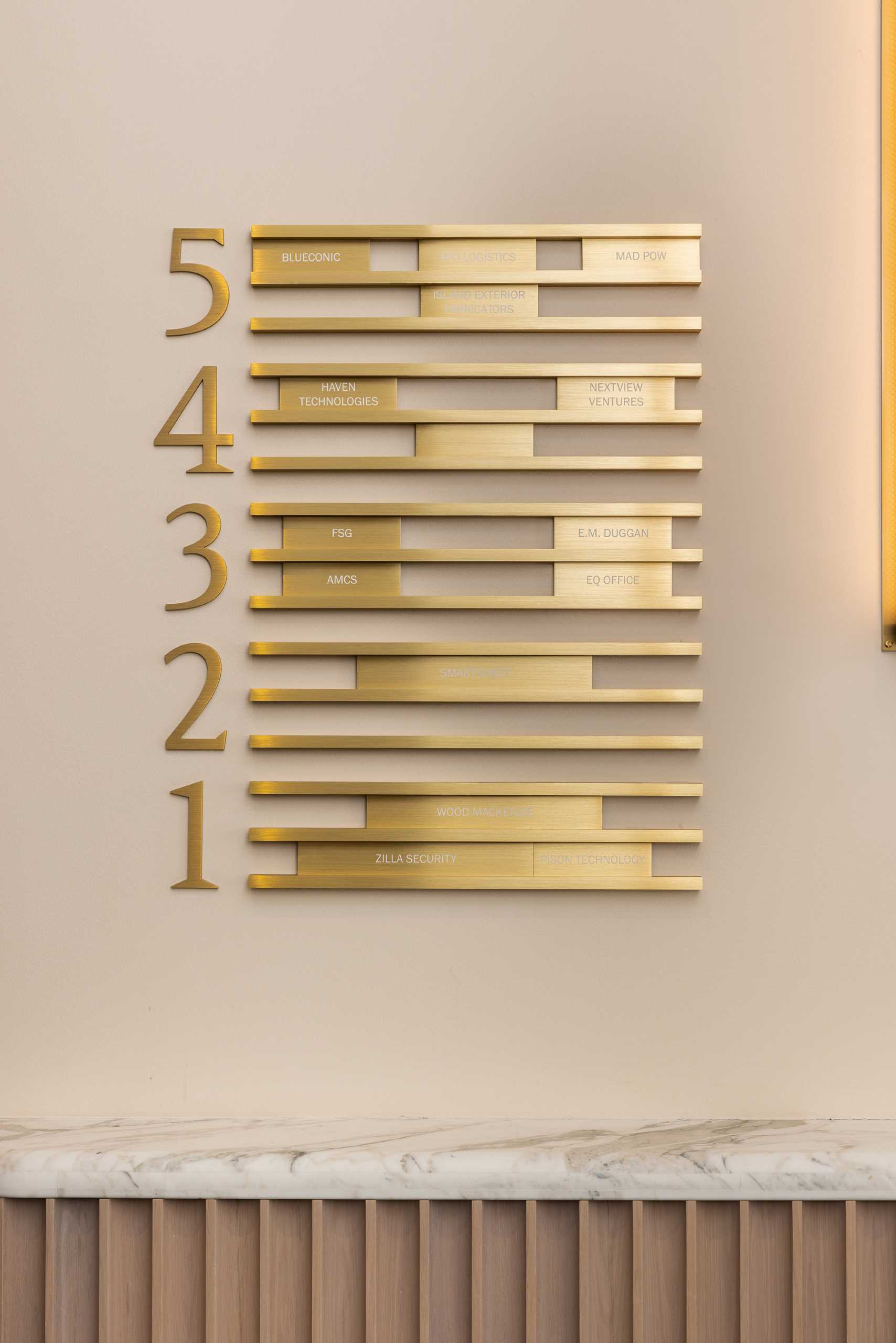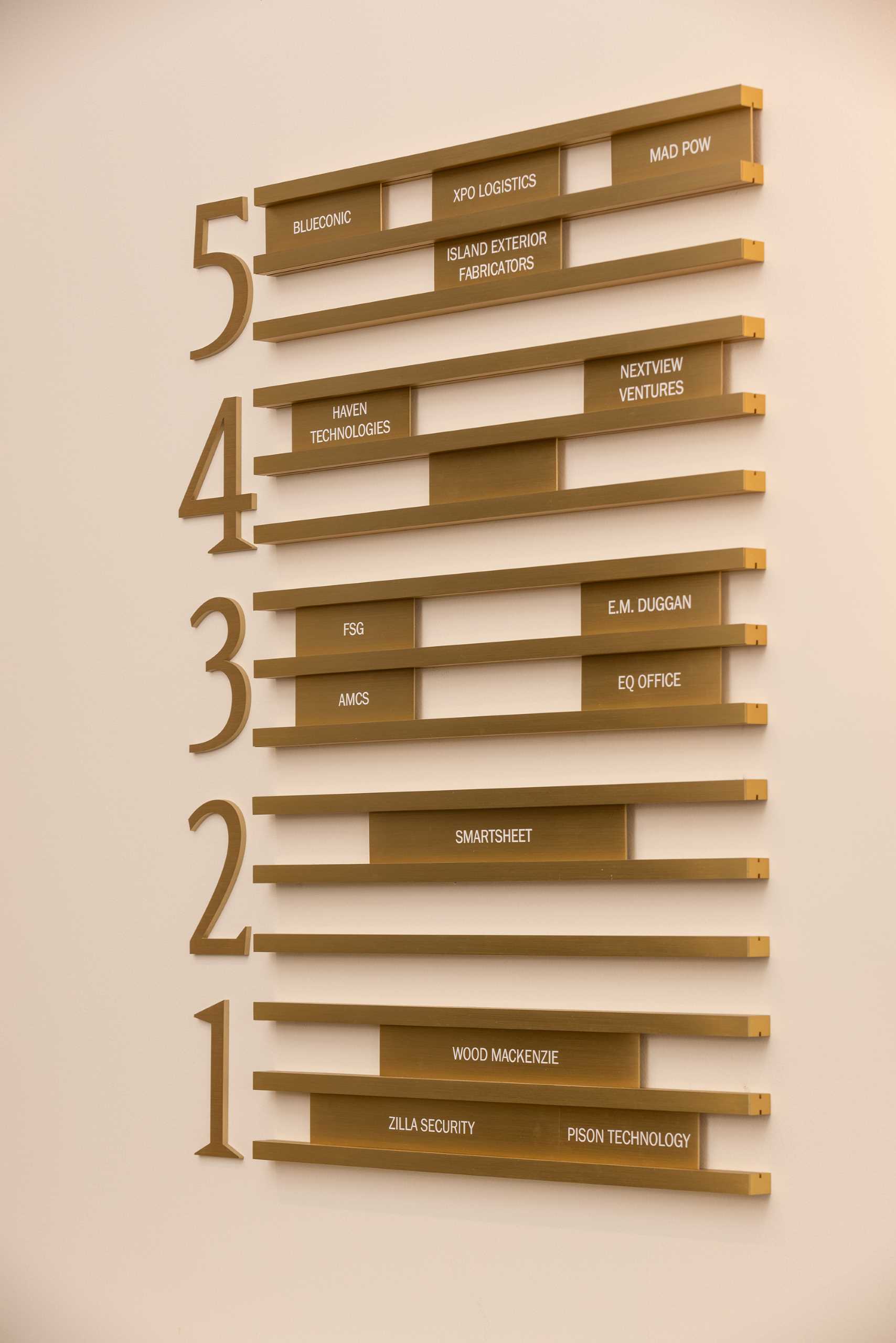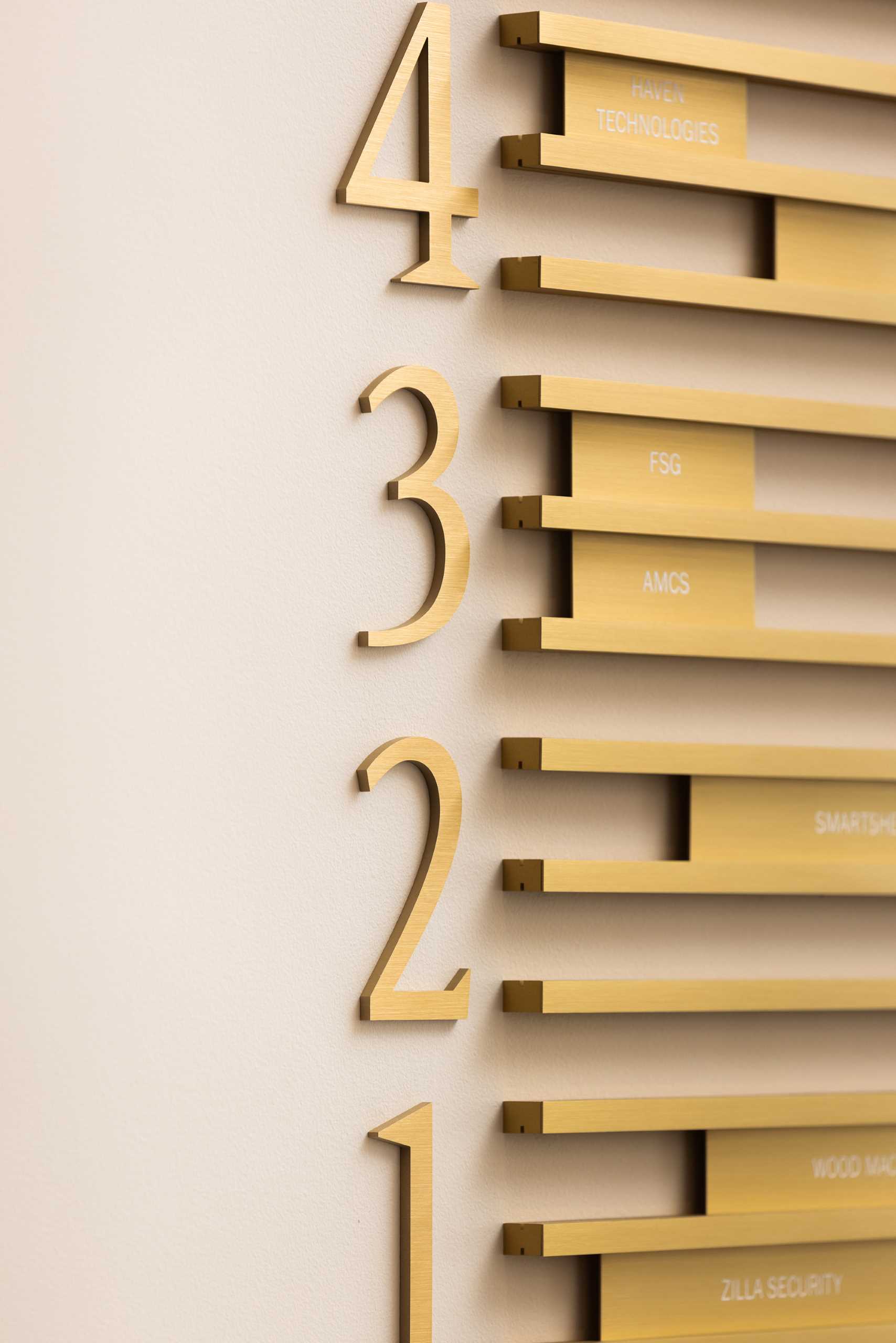 Source: Contemporist