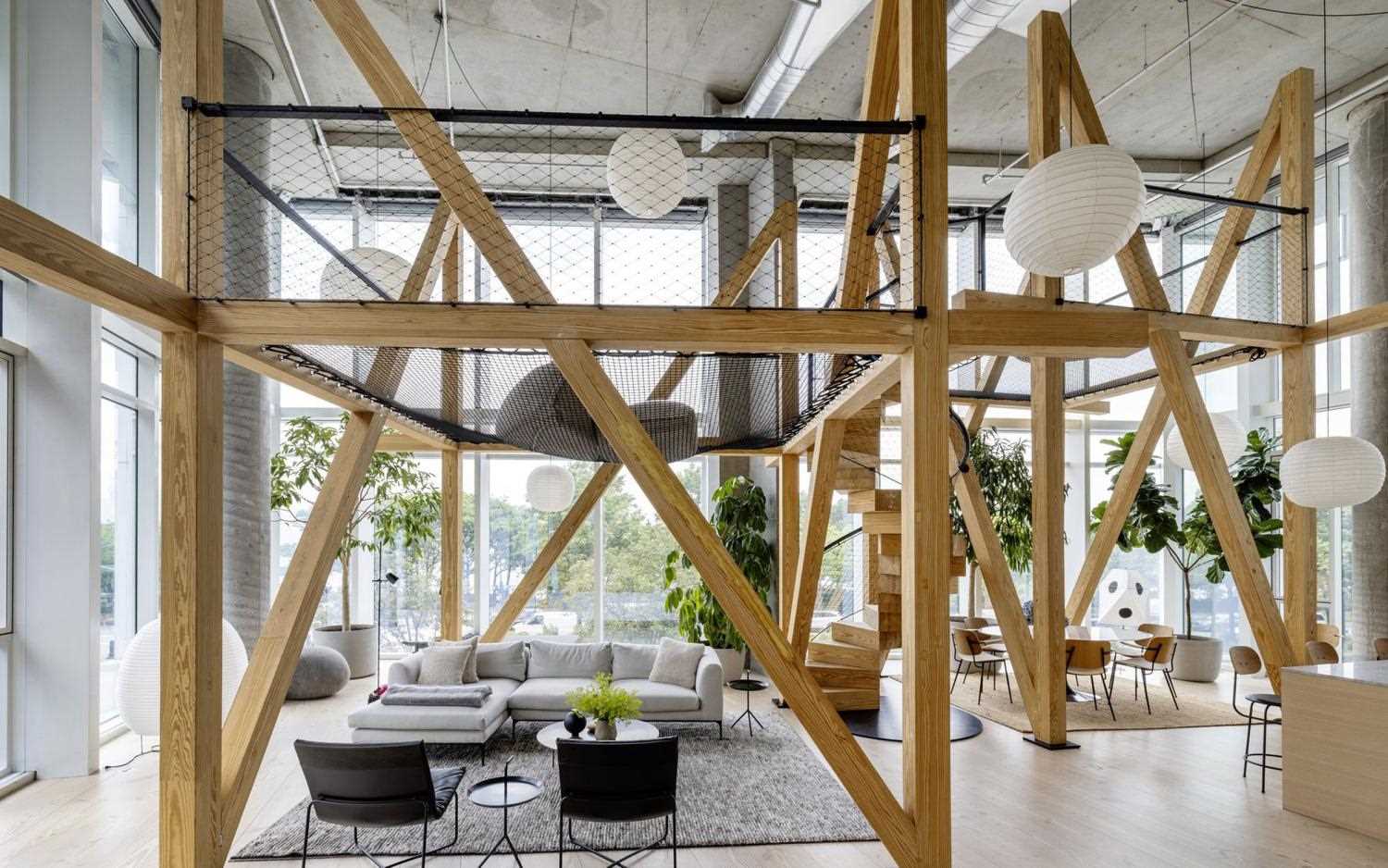 NO ARCHITECTURE has shared photos of a home they completed inside a residential tower at the edge of Manhattan's West Village, that has the appearance of an urban tree house.
The open-plan social areas of the interior are housed in a double-height space with 22-ft tall glass walls on three sides, and two "tree houses" that are connected by a self-supporting spiral stair.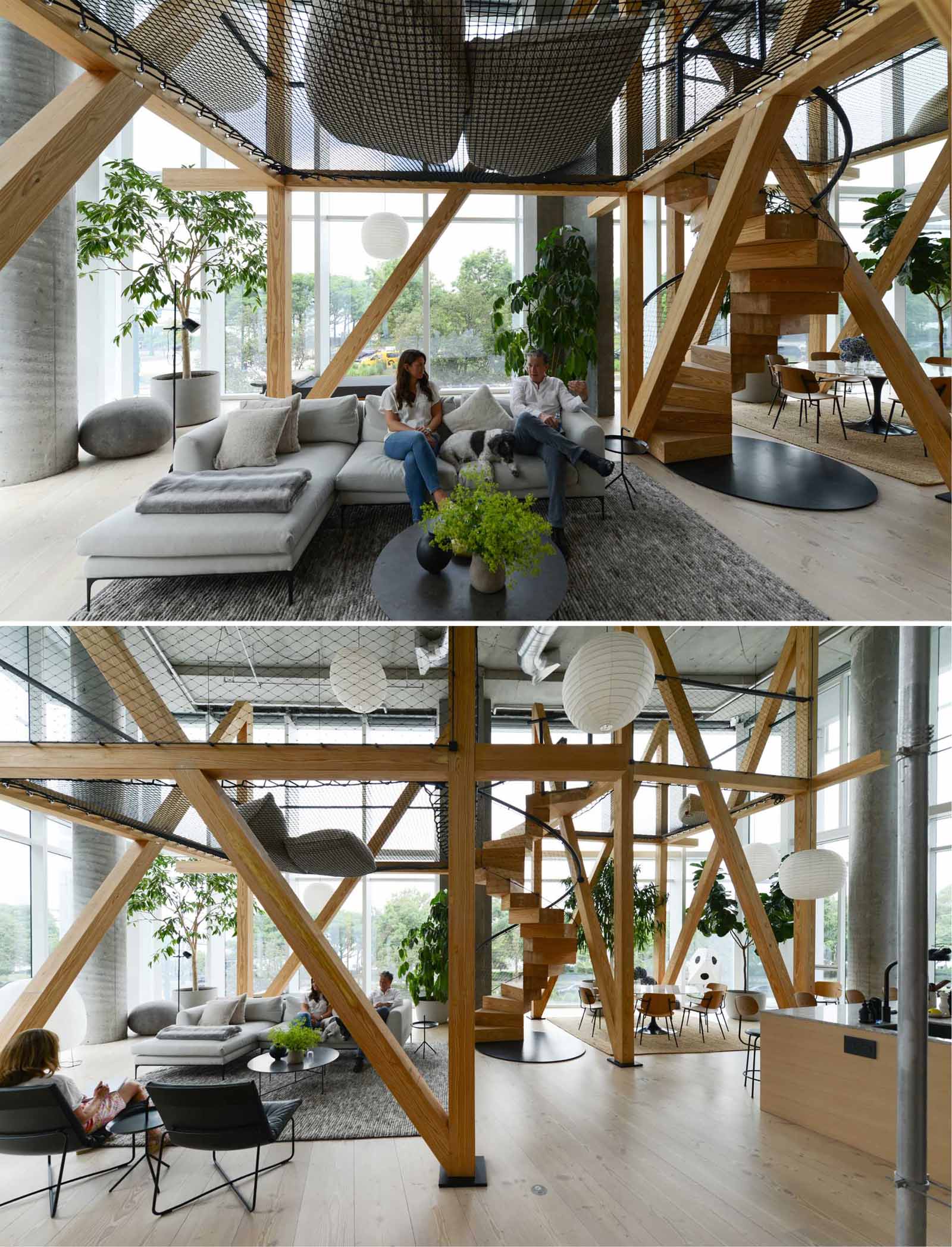 Elevated hammock-like platforms reveal create additional seating areas that offer direct water views otherwise obscured by the neighborhood tree canopy.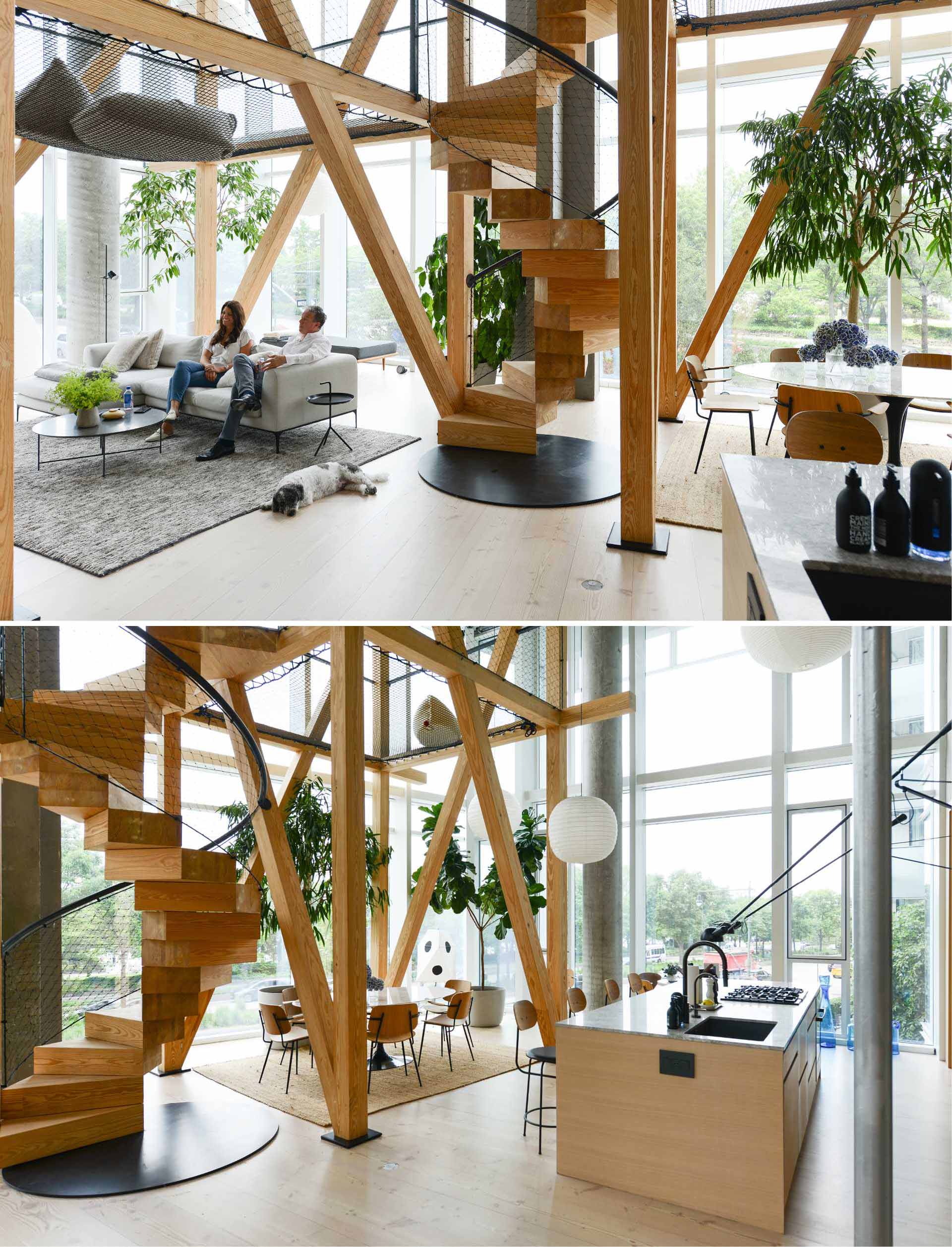 A home office is hidden from the living room behind an oversized pivoting bookshelf.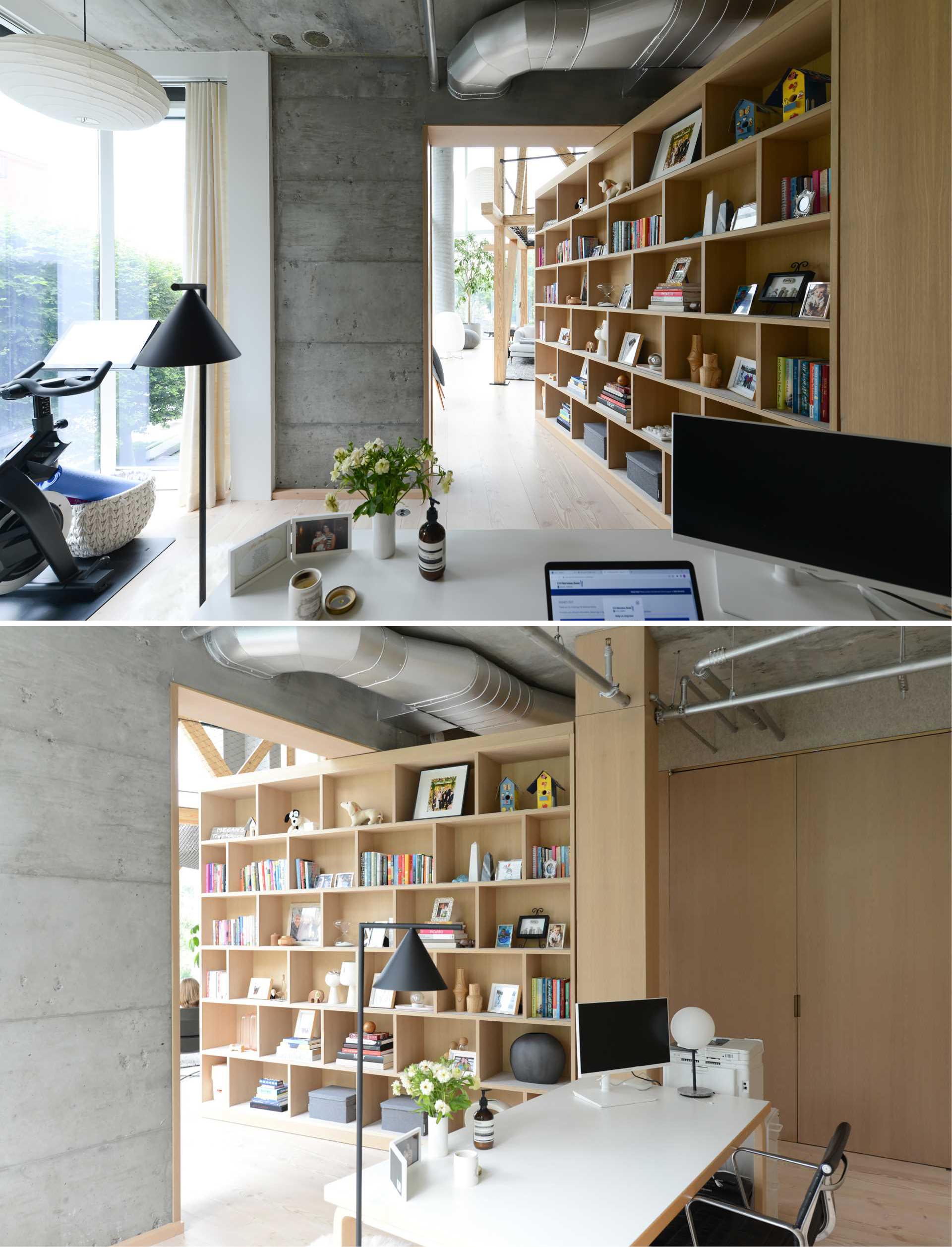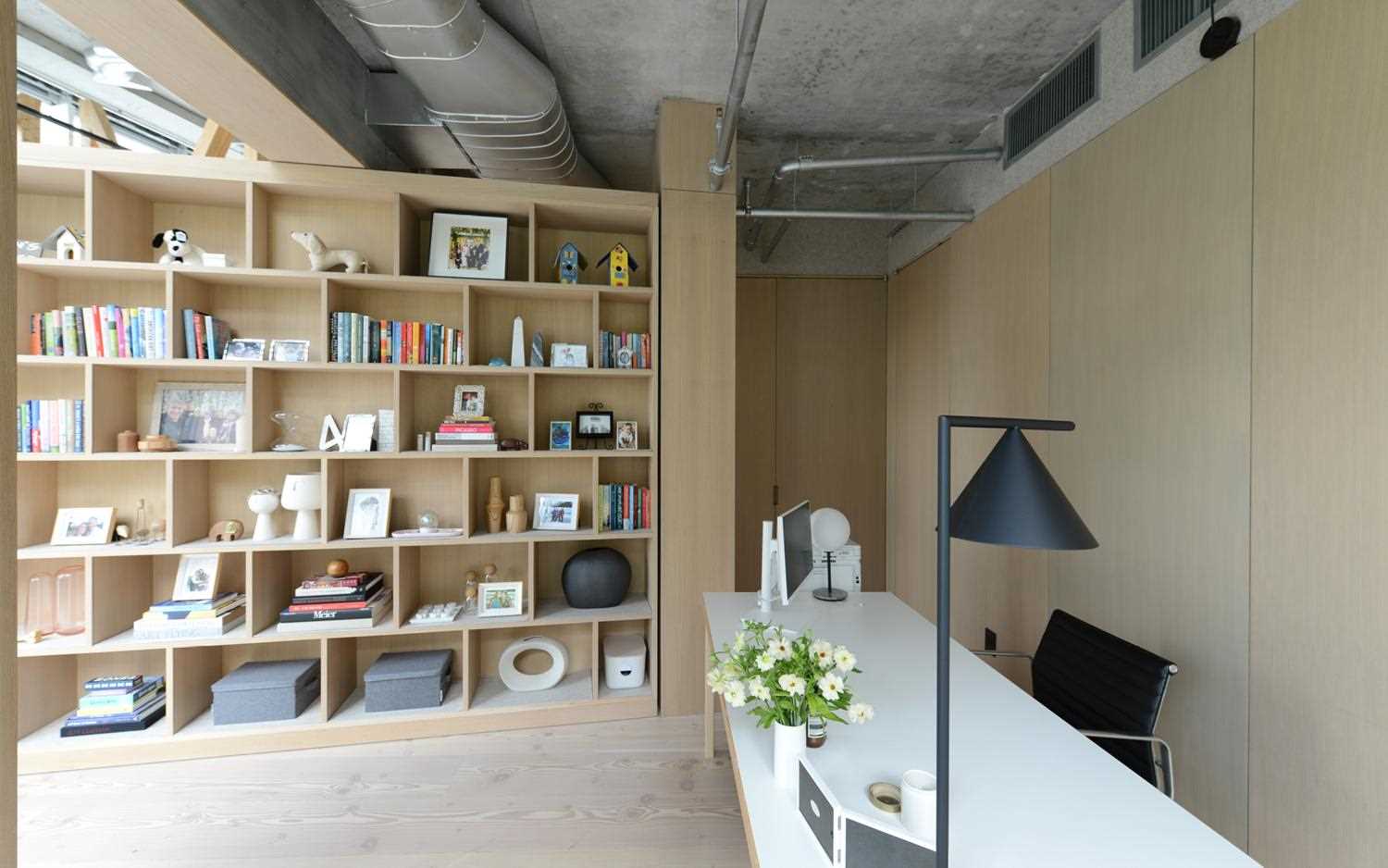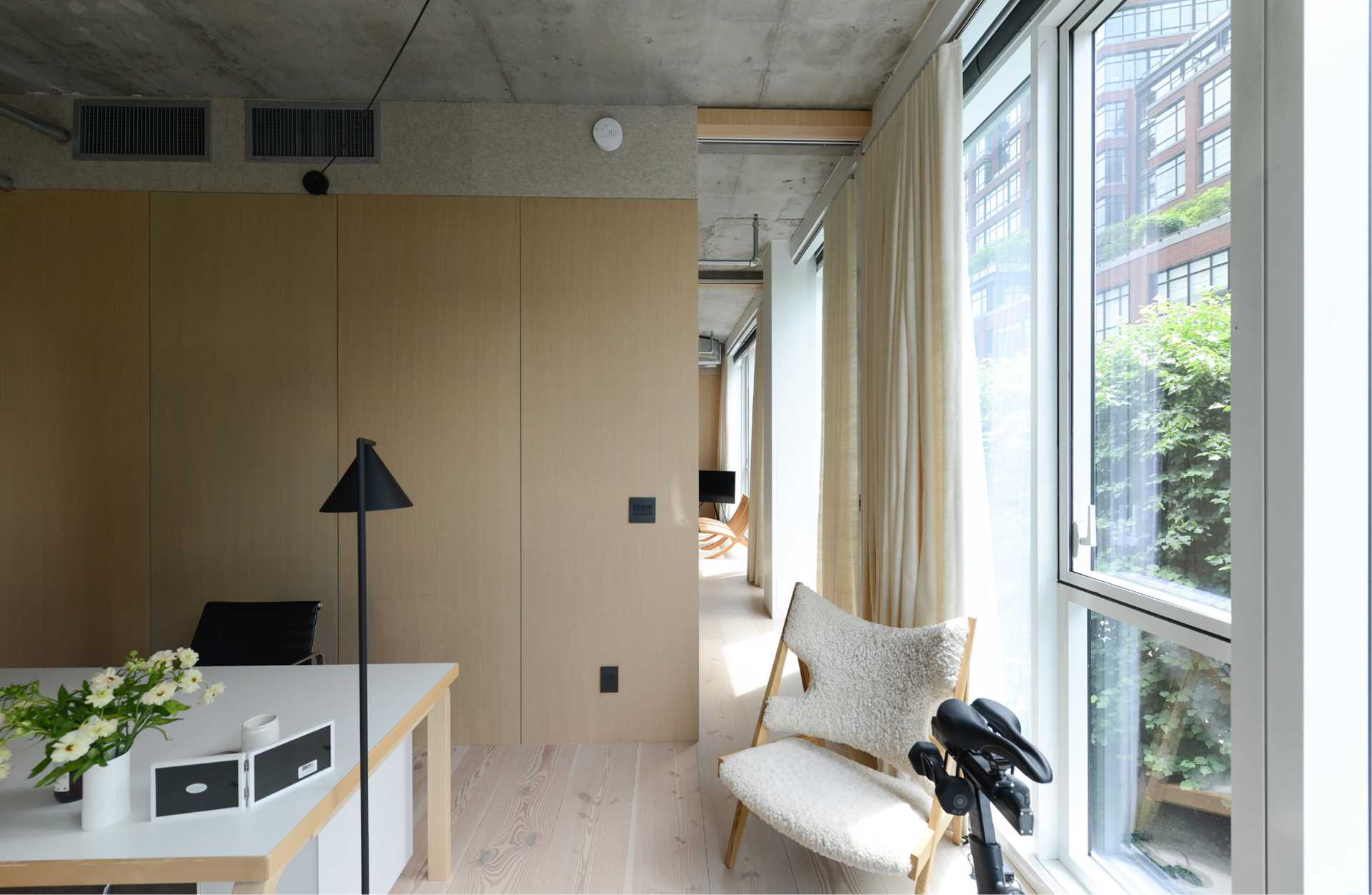 A hallway connects the main living areas of the home with the bedrooms and bathrooms.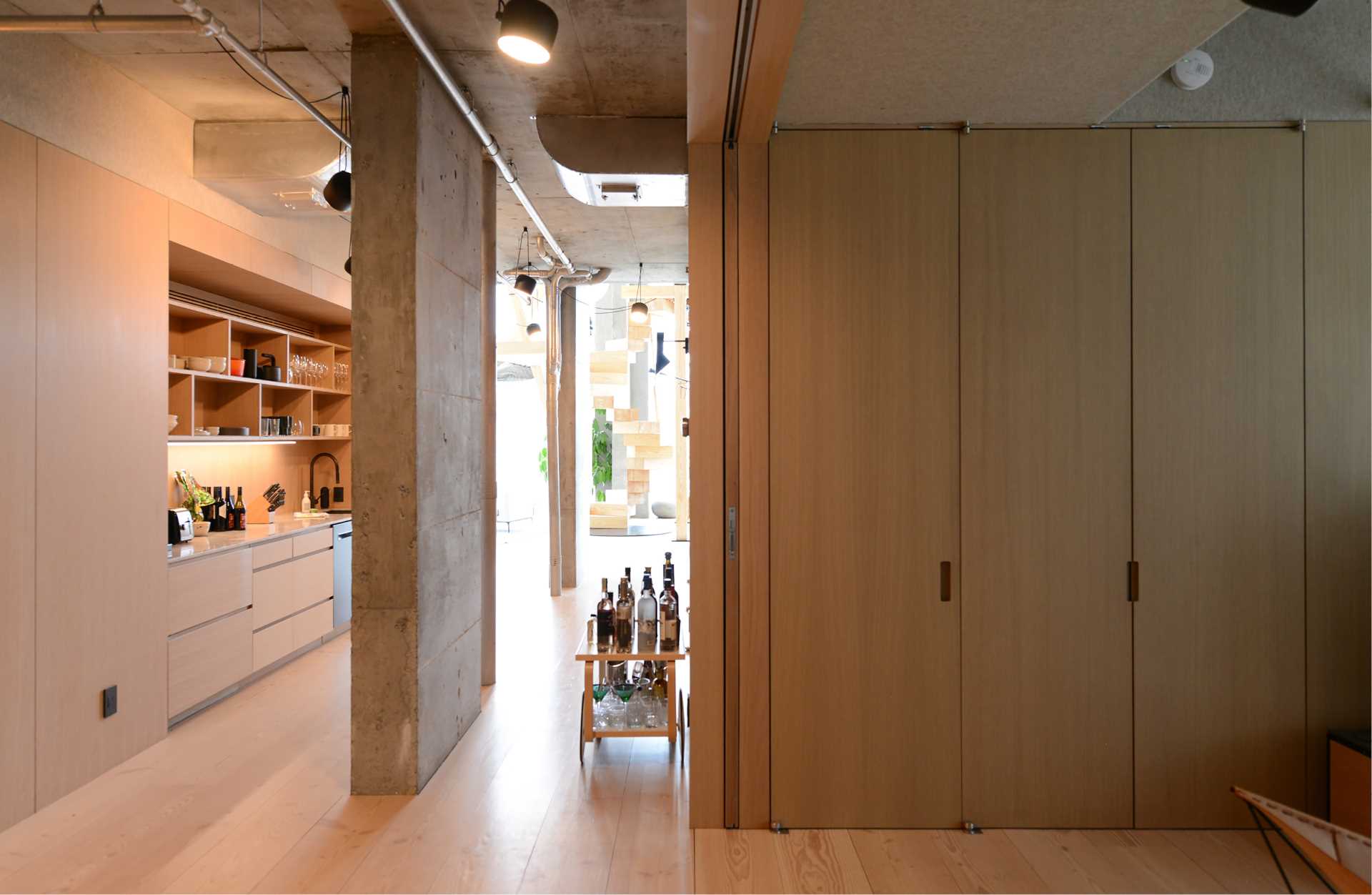 Before the bedrooms, there's a TV room.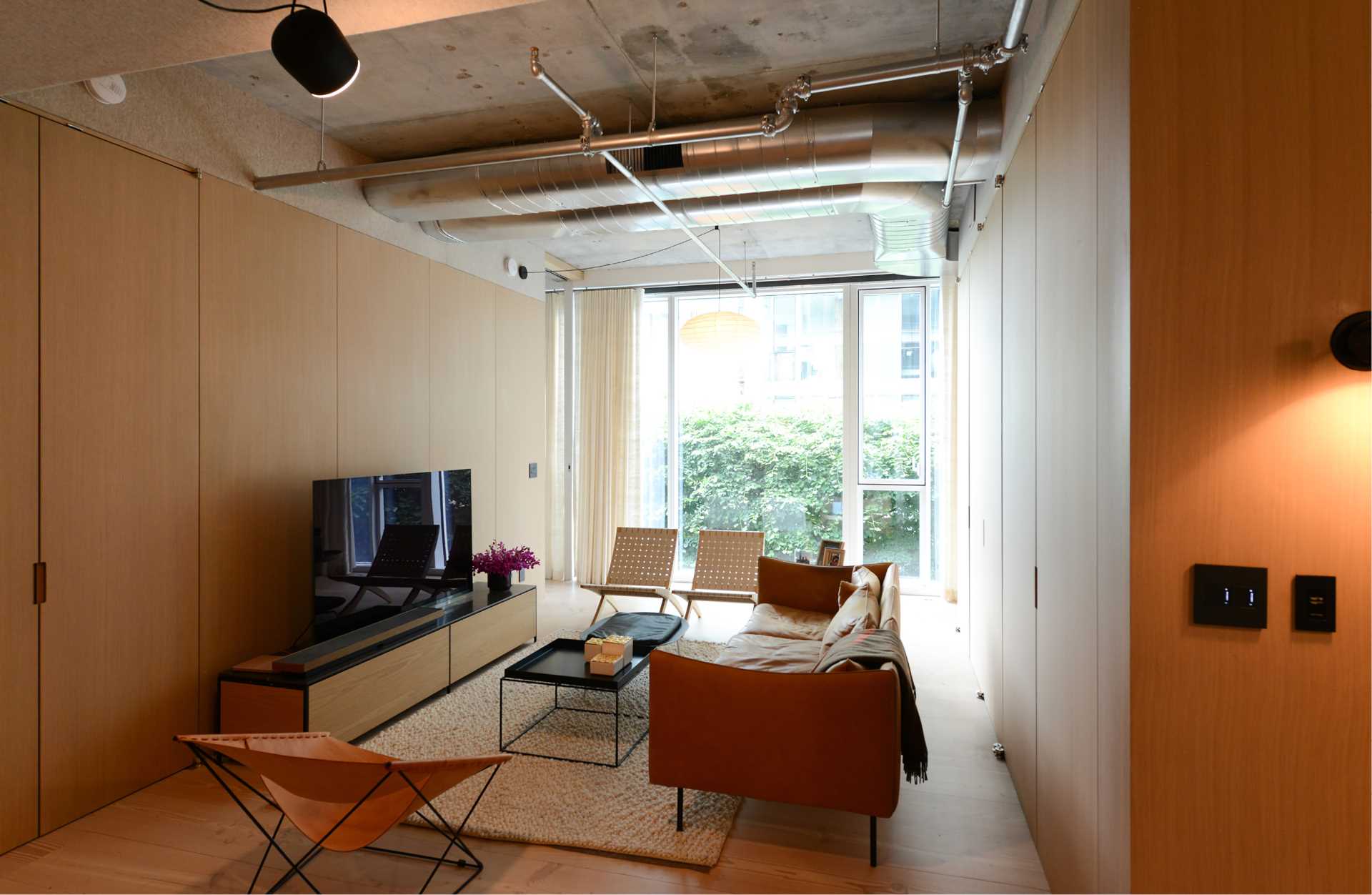 Each of the bedrooms are filled with an abundance of natural light.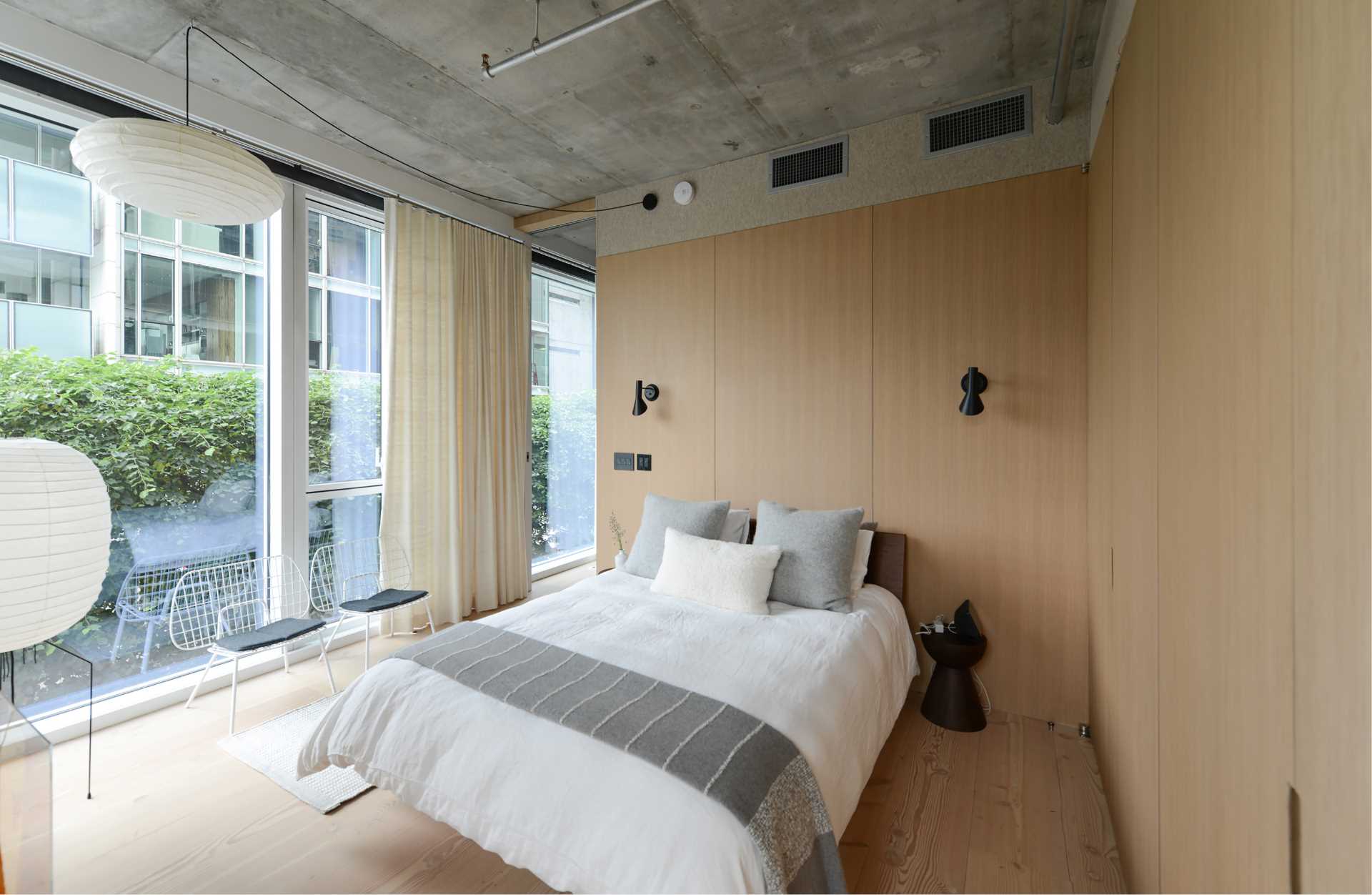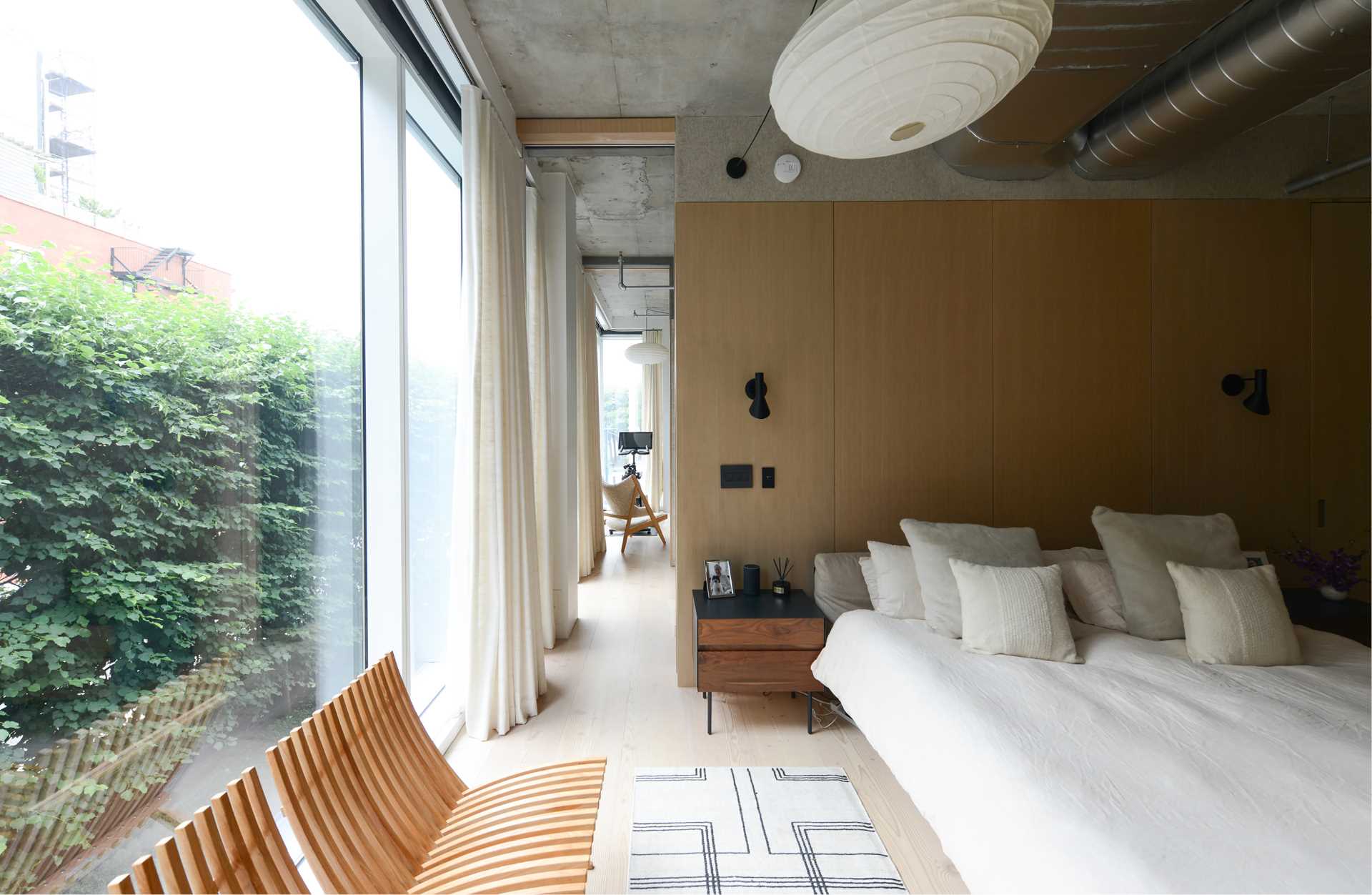 In one of the bathrooms, there's a wooden bathtub and a large double vanity.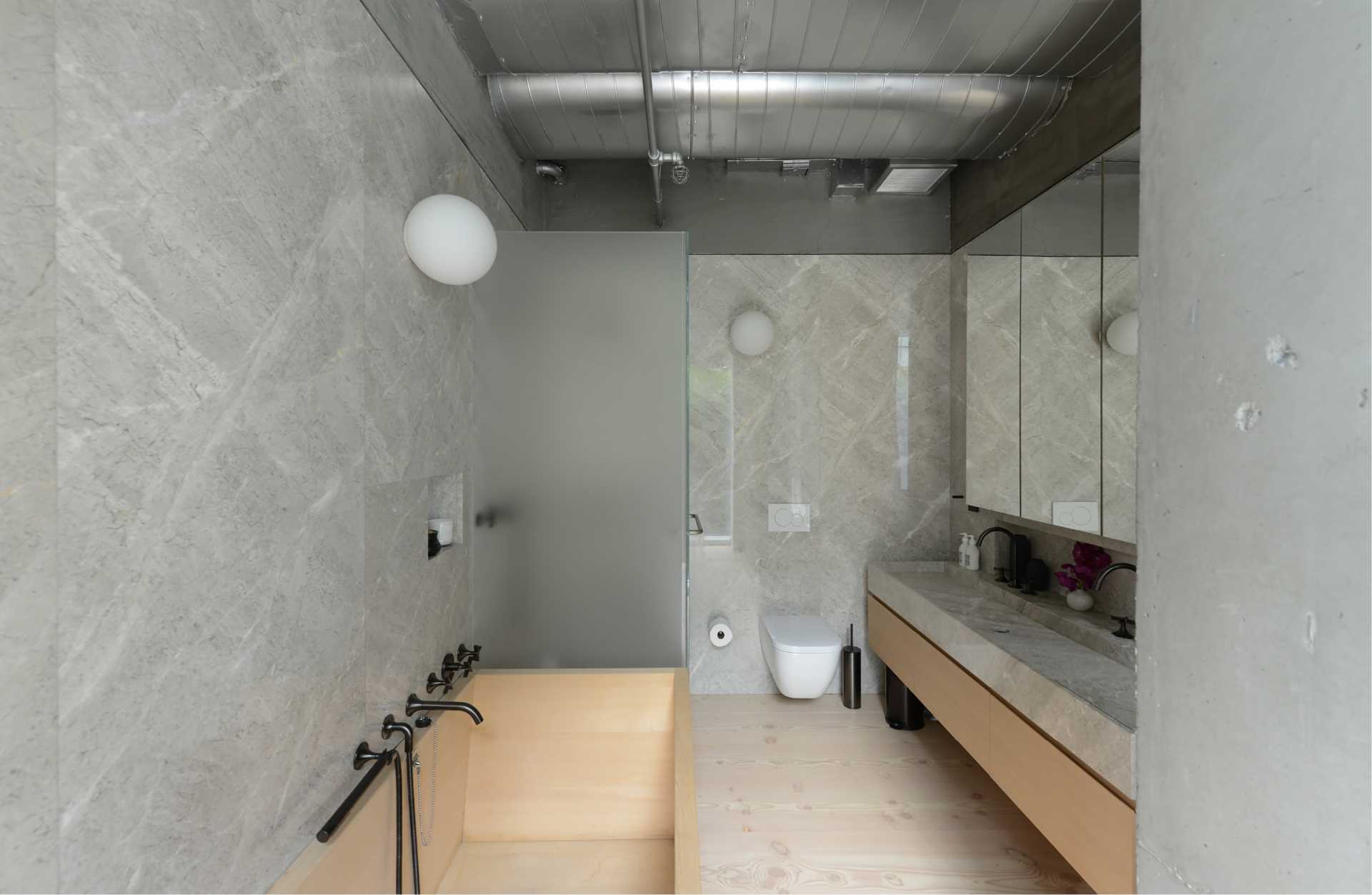 Here's a look at the floor plan that shows the layout of the home.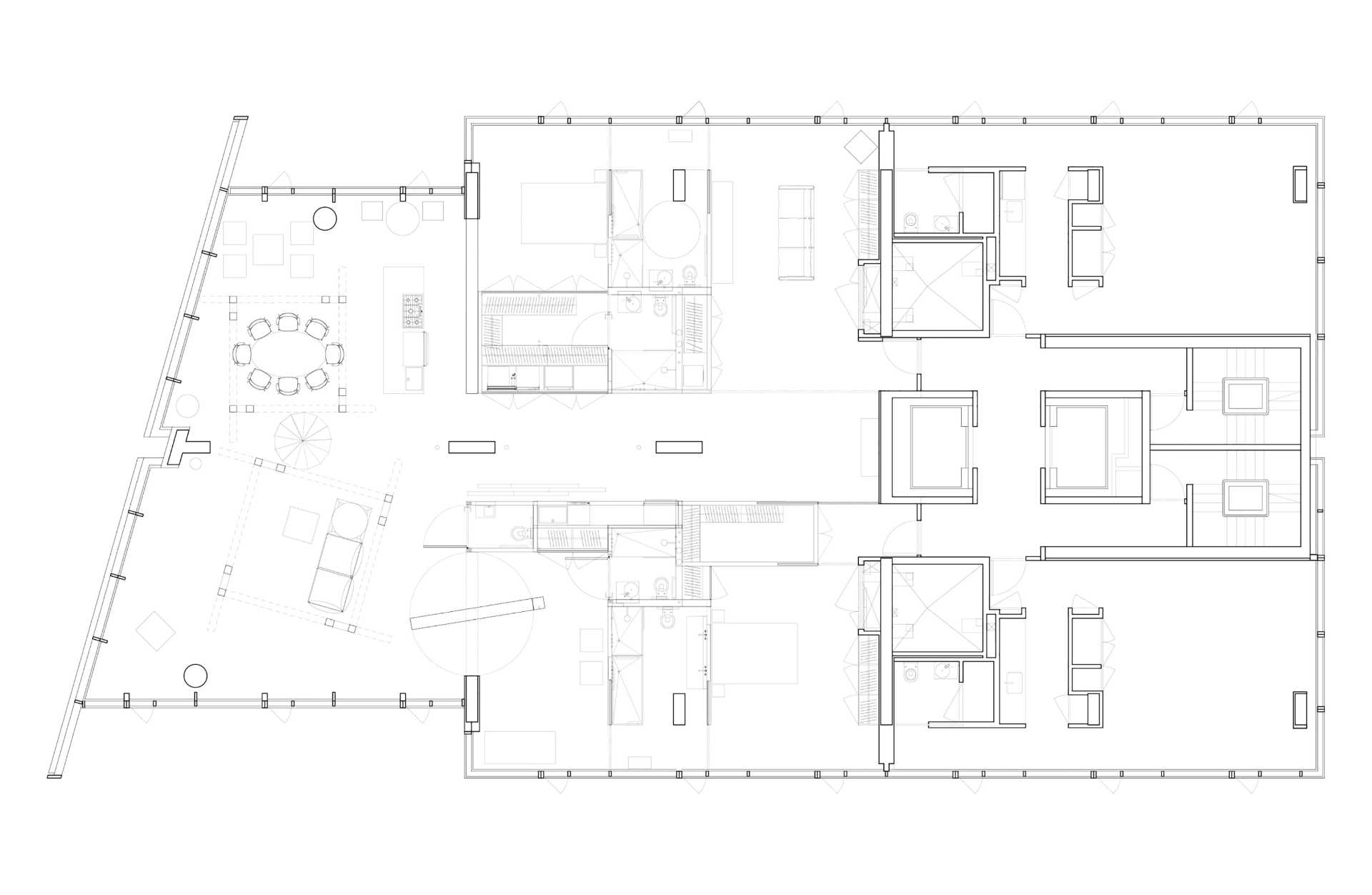 Photography and Drawings © NO ARCHITECTURE | Design: NO ARCHITECTURE – Team: Andrew Heid, Chengliang Li, Chuhan Zhou, Feng Zhao, Kun Qian, Nadya Mikhaylovskaya, Theo Dimitrasopoulos, Trendelina Salihu, Wanpeng Zu, Xiangxiang Wang, Zhe Cao, Ziwei Deng | Collaborators: GMS, Gallon Engineering, Blueberry Construction
Source: Contemporist