February 1, 2023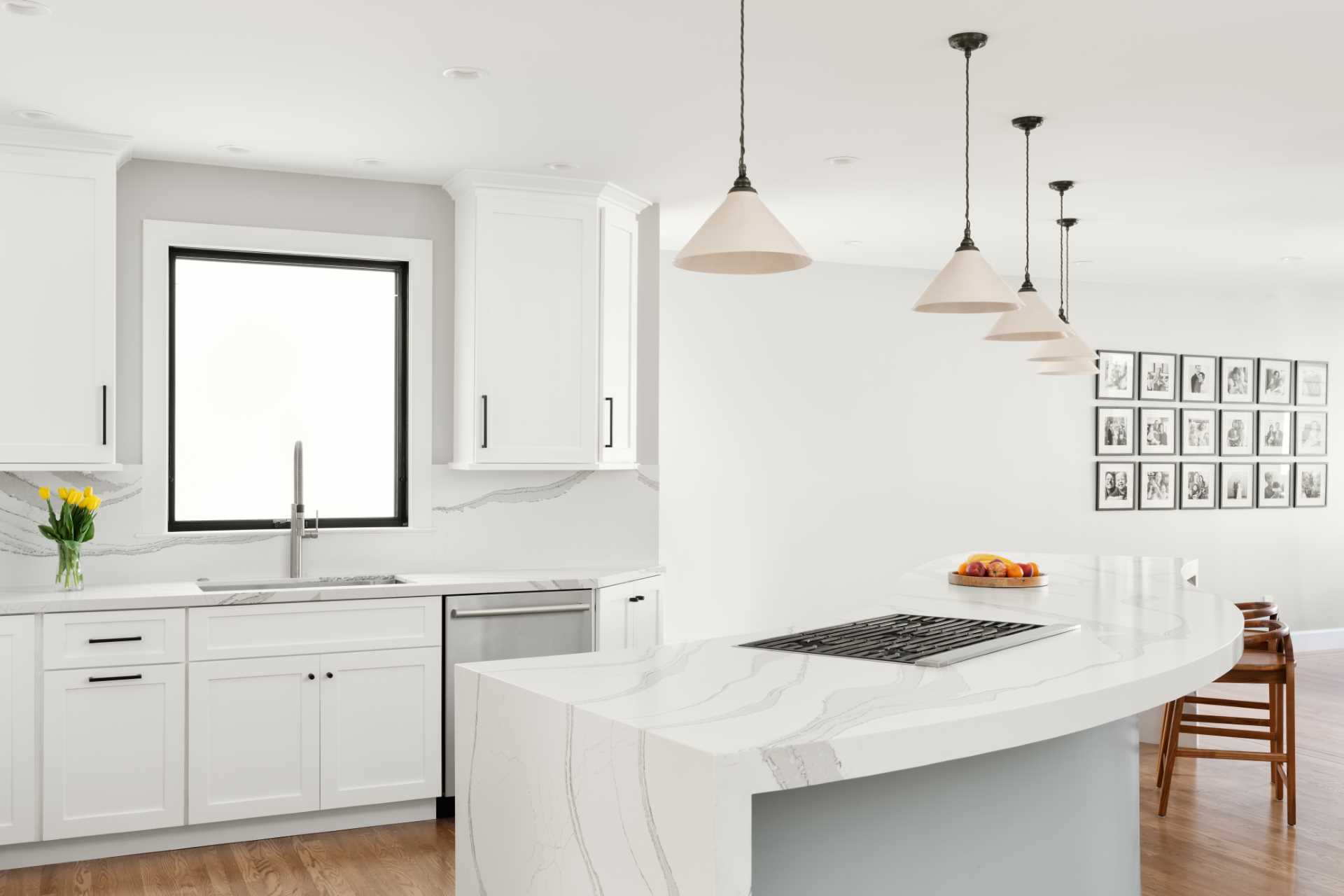 Architect Andrew Morrall has designed the remodel of a home in San Francisco, California, that features a large curving s-shaped kitchen island.
The unique, flowing, serpentine kitchen island leads you from the Main Entry towards the open Living Dining Area with expansive views of the San Francisco Skyline.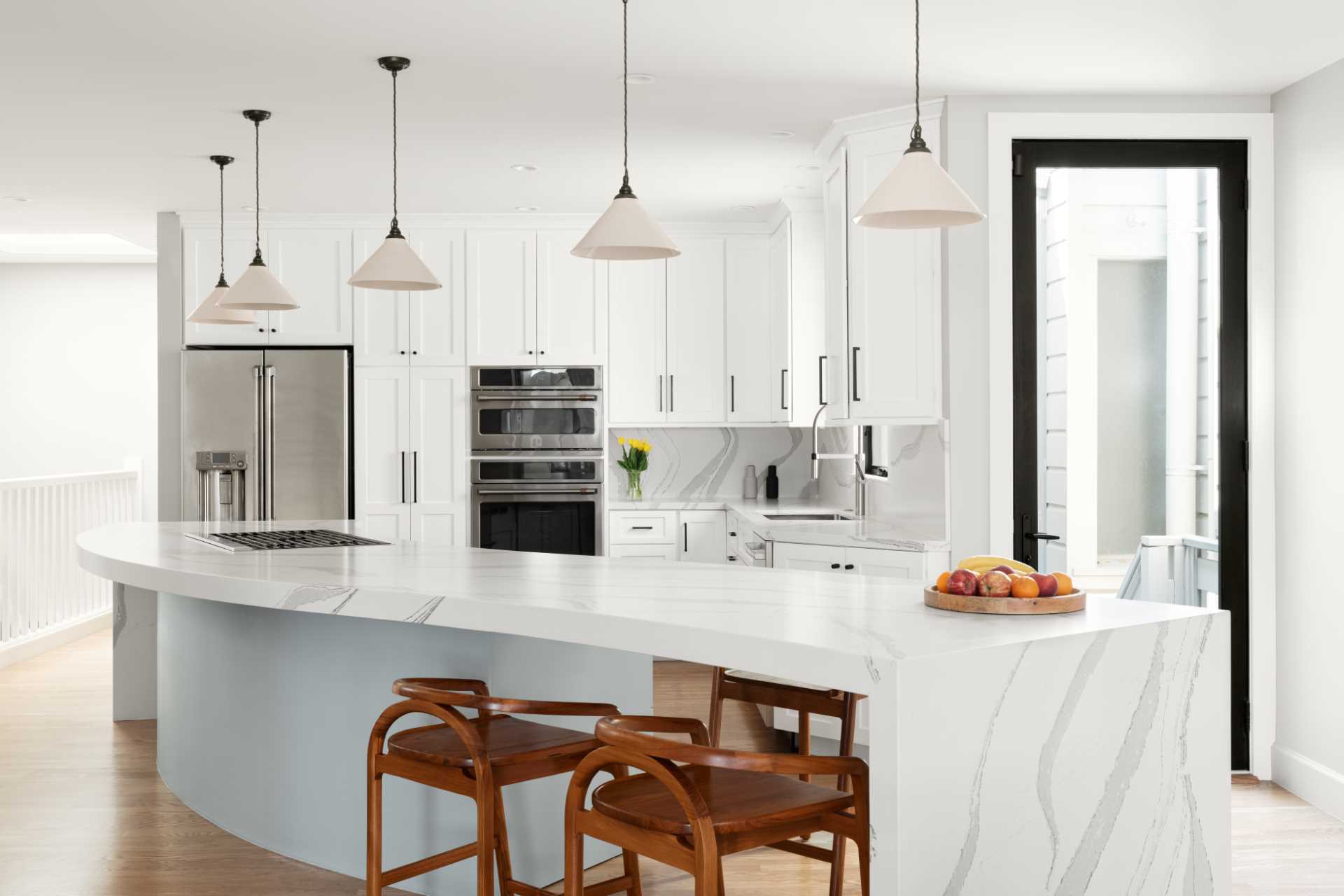 A hint of color has been added in the kitchen with lower cabinets in the island, while a down draft, telescoping hood allows the range to be placed in the serpentine island. The shape of the kitchen island also allows for a section of it to be dedicated to seating.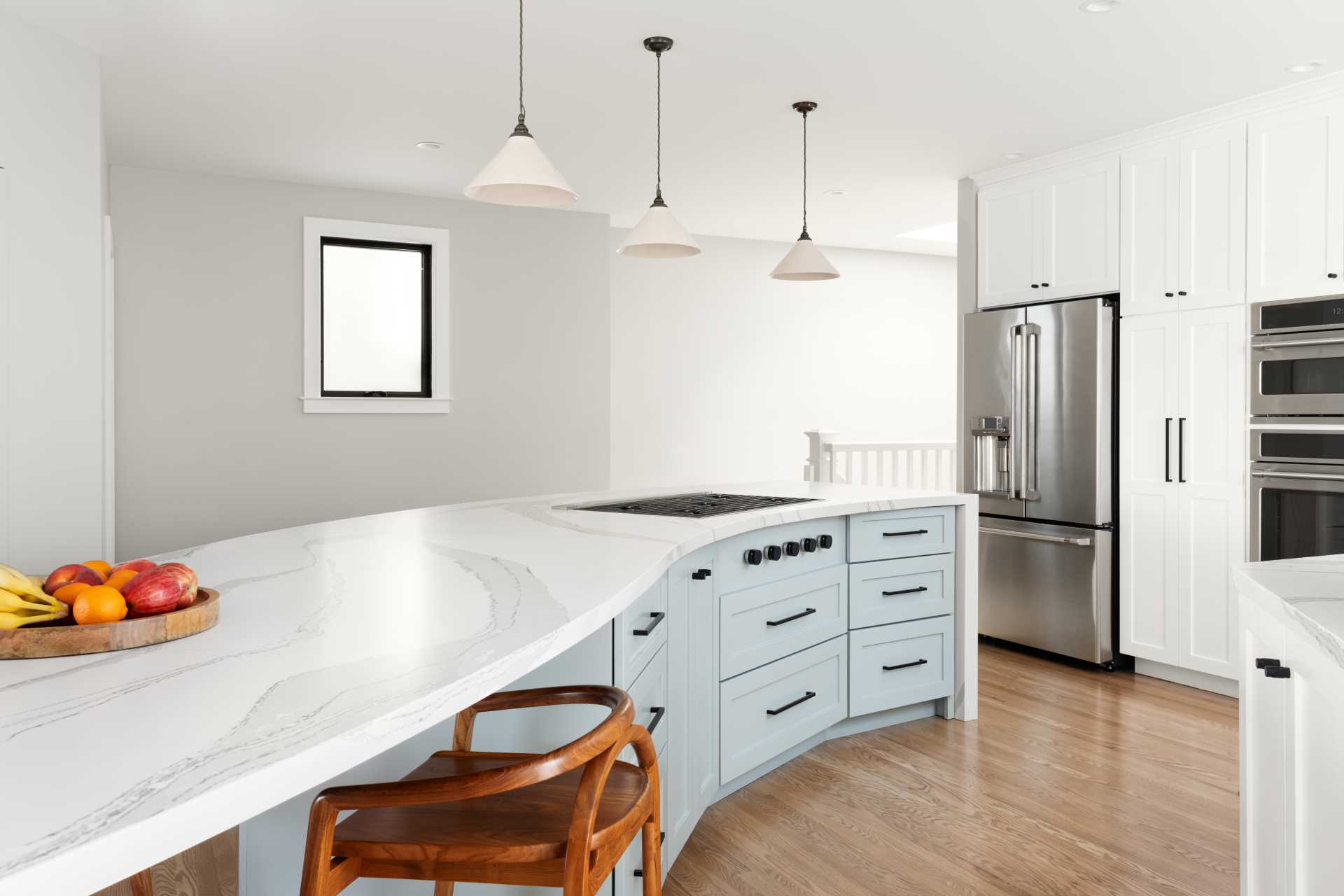 Let's take a look at the rest of the home…
Stairs lead from the entryway to the social areas of the home upstairs.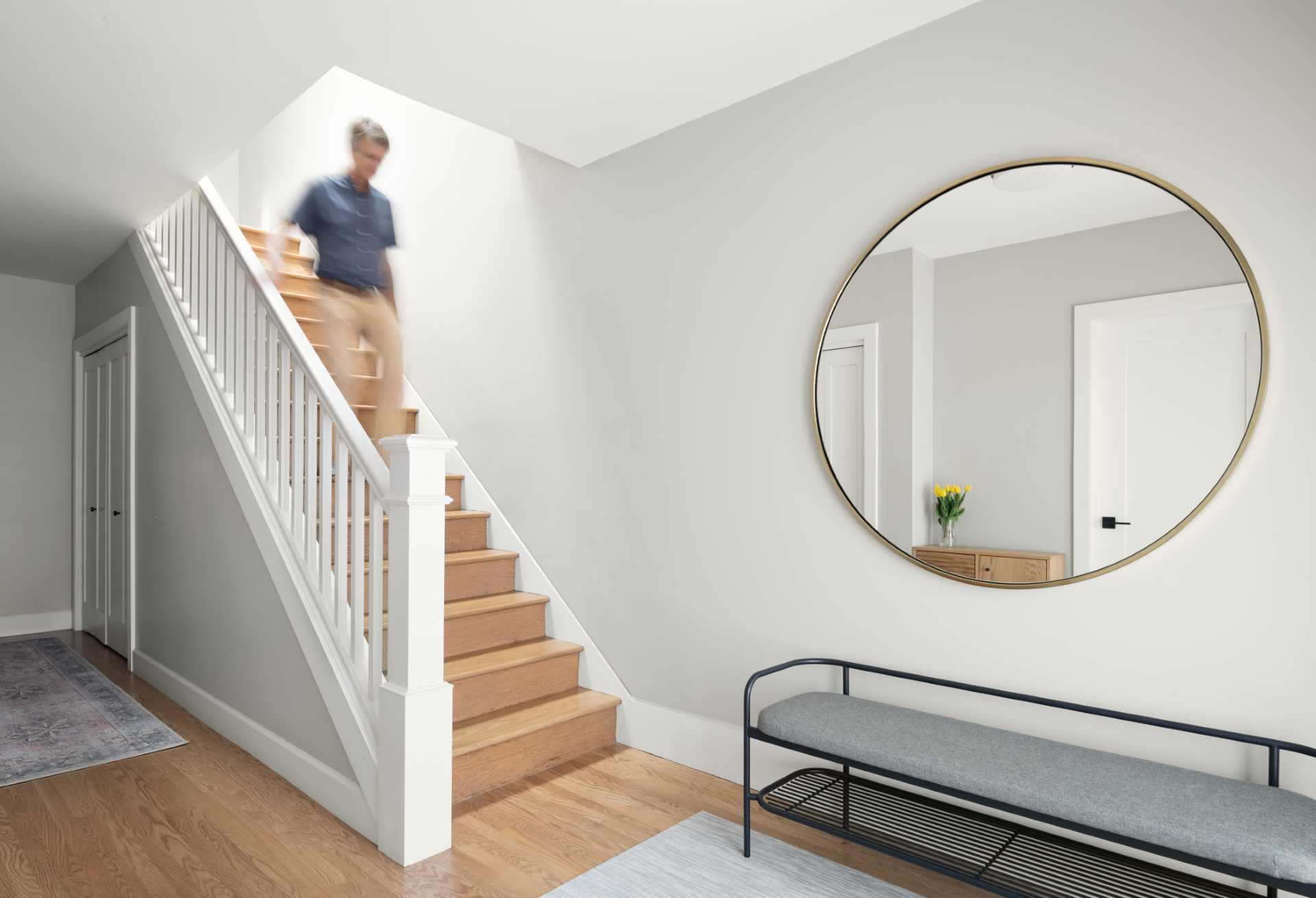 In one of the bedrooms, black-framed windows, and doors provide a view of the rear yard.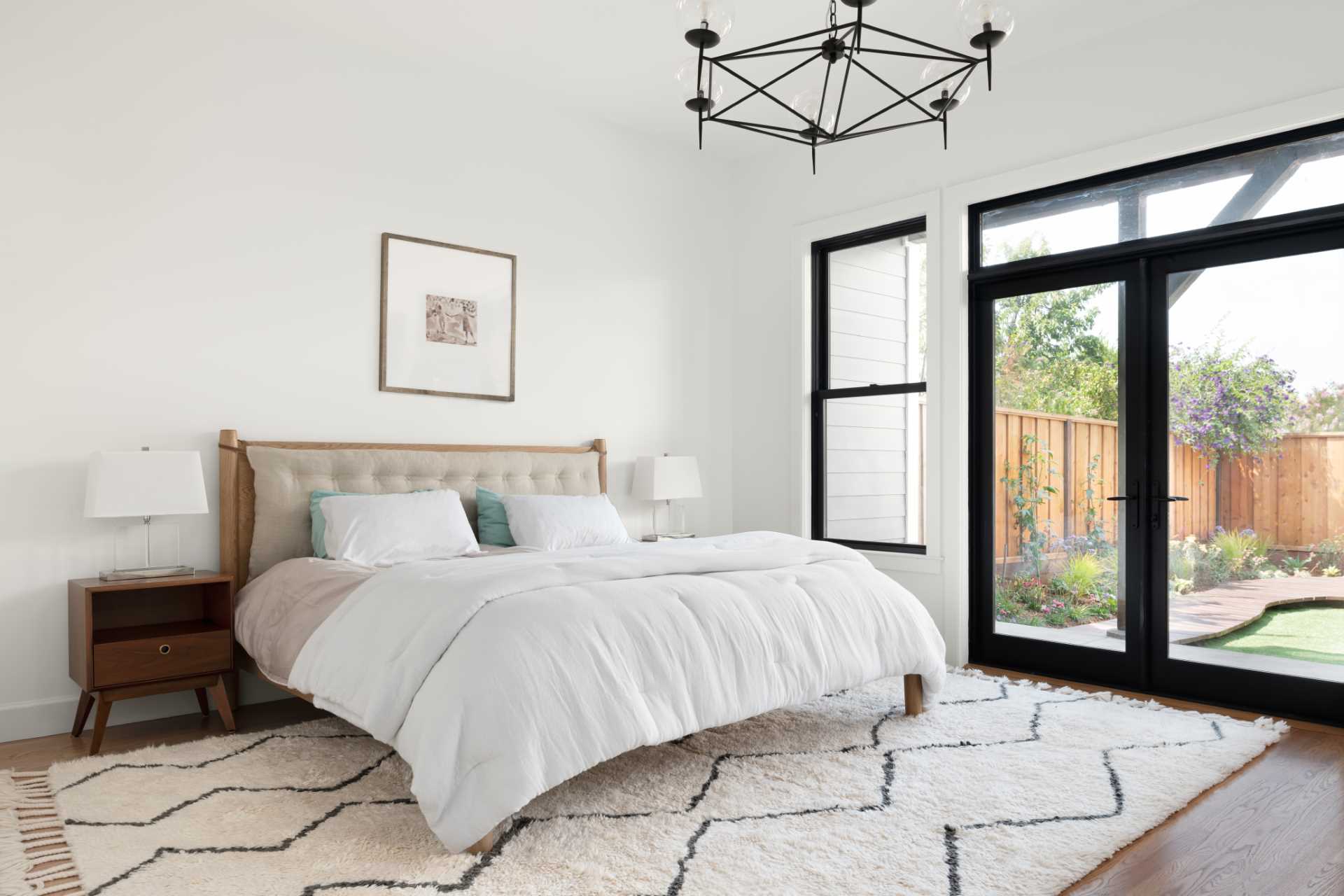 In the en-suite bathroom, there's a double vanity with plenty of storage and a walk-in shower with a pair of shelving niches.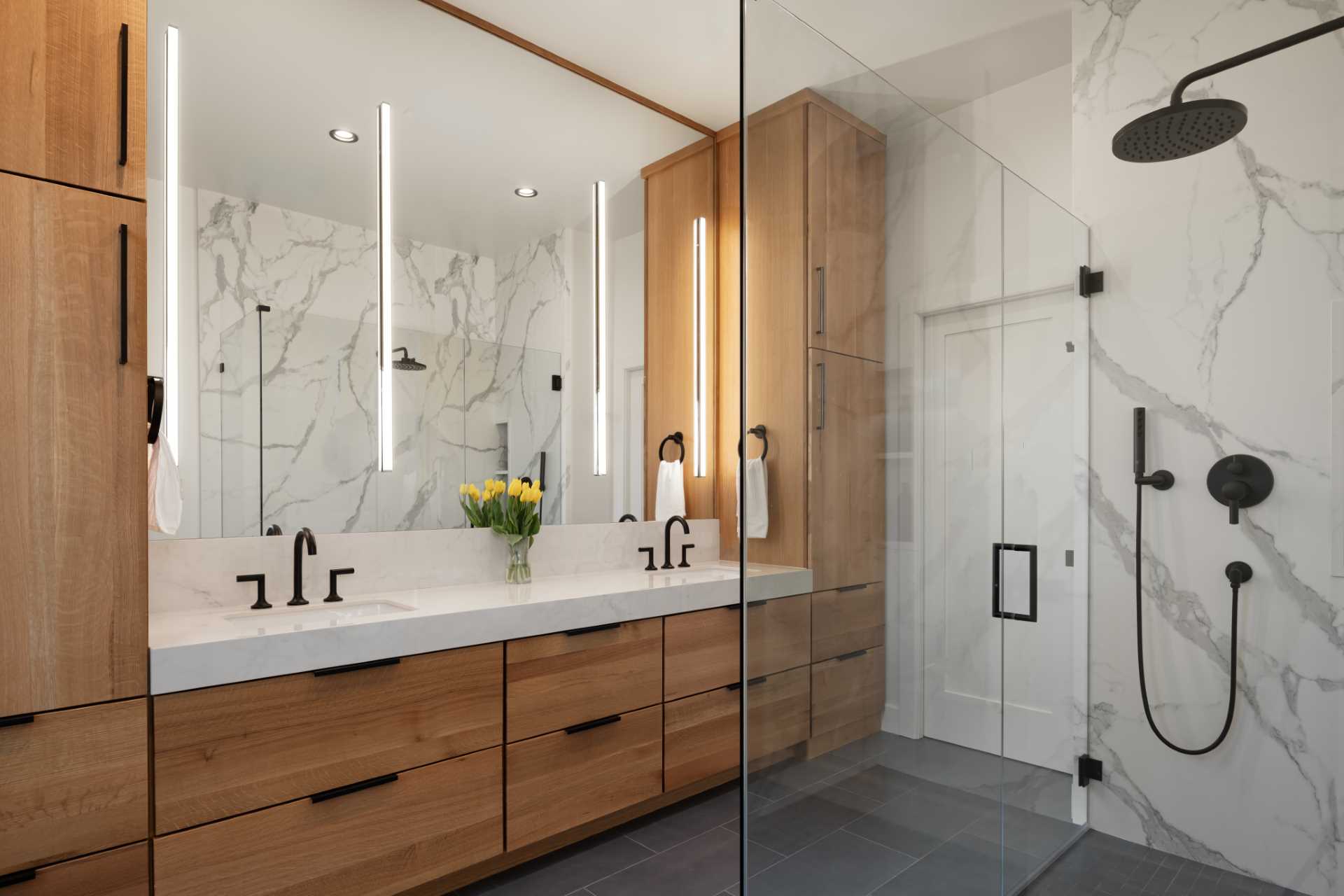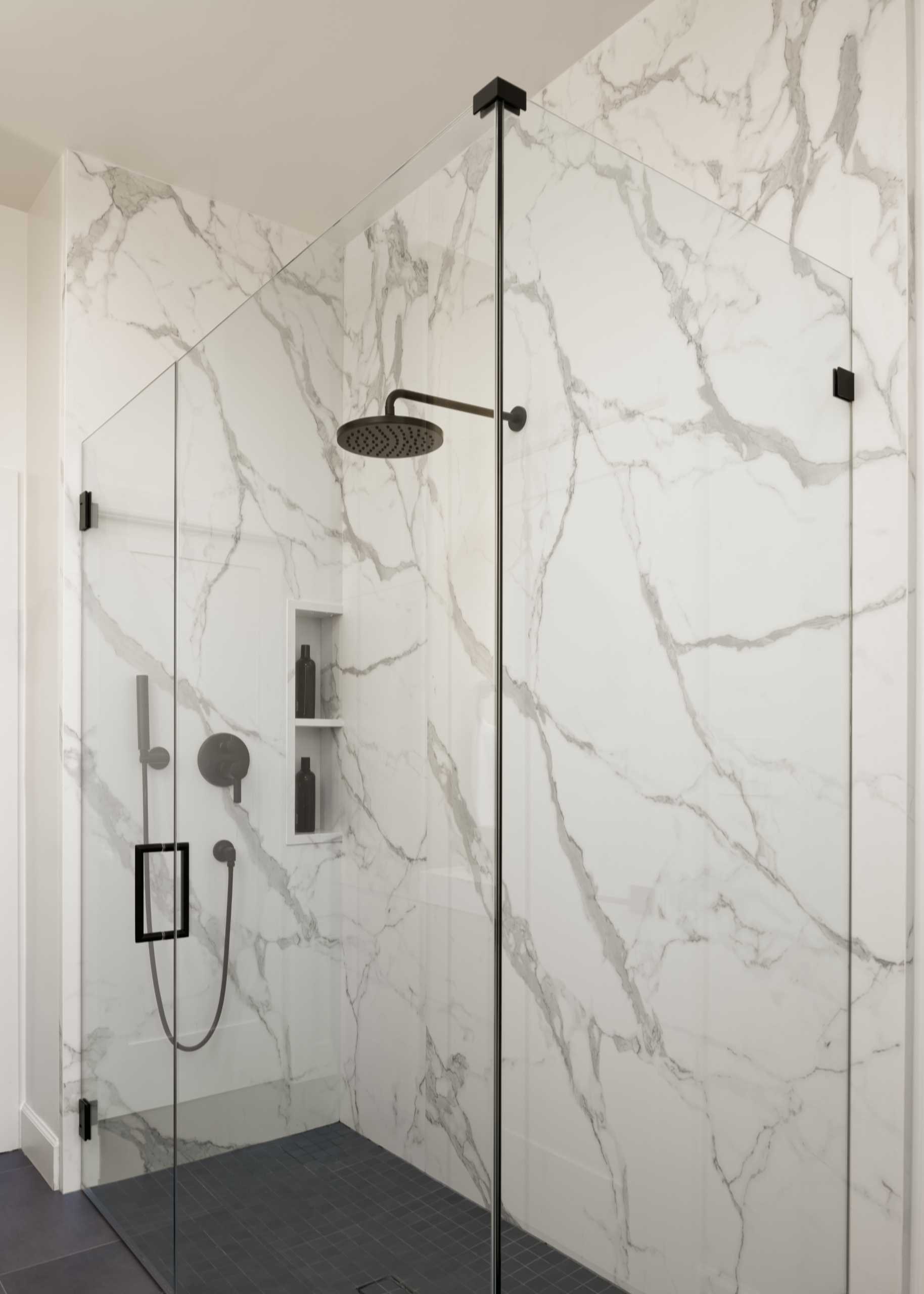 Here's a look at the floor plans that show the original layout and the remodeled layout.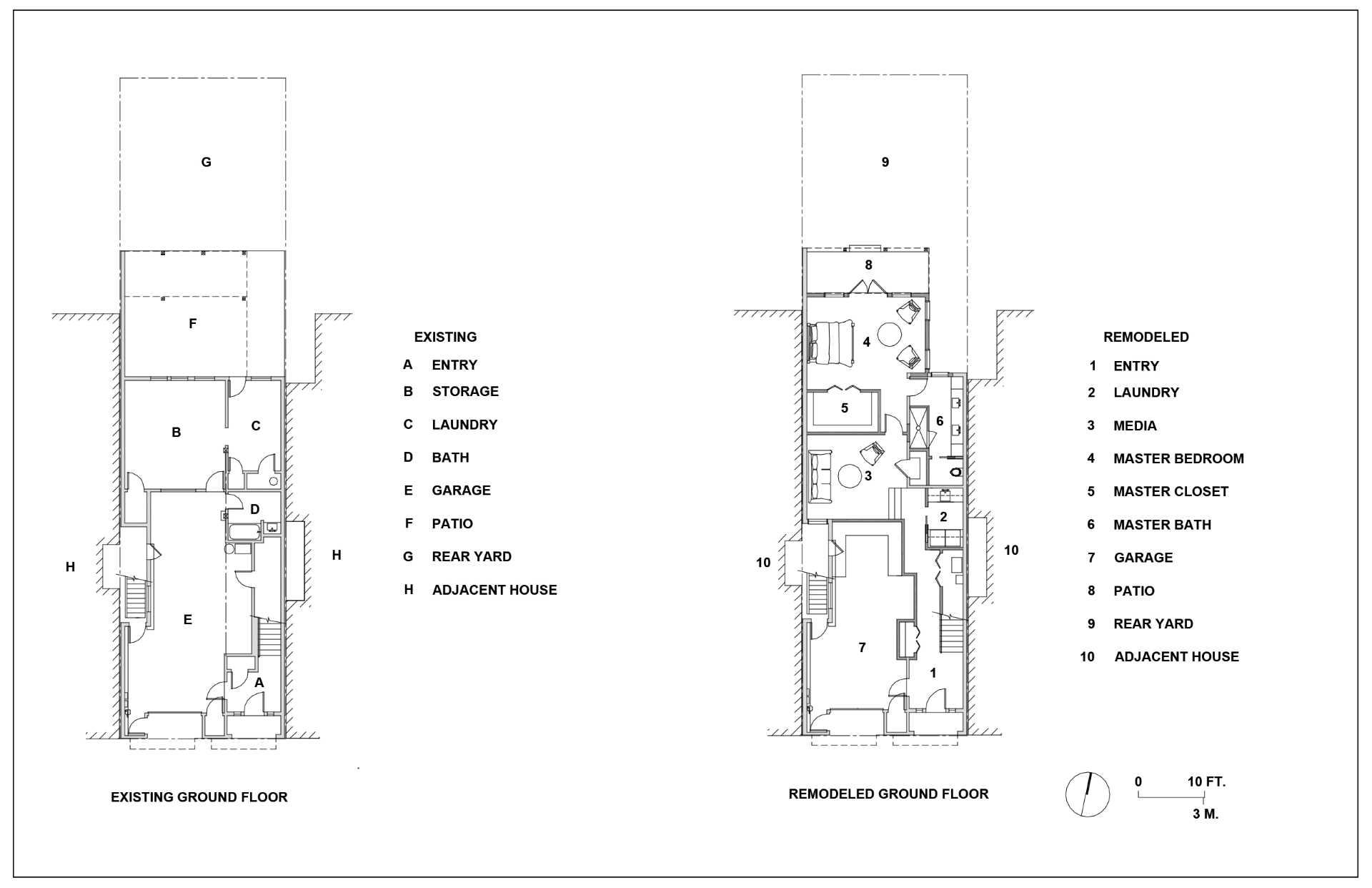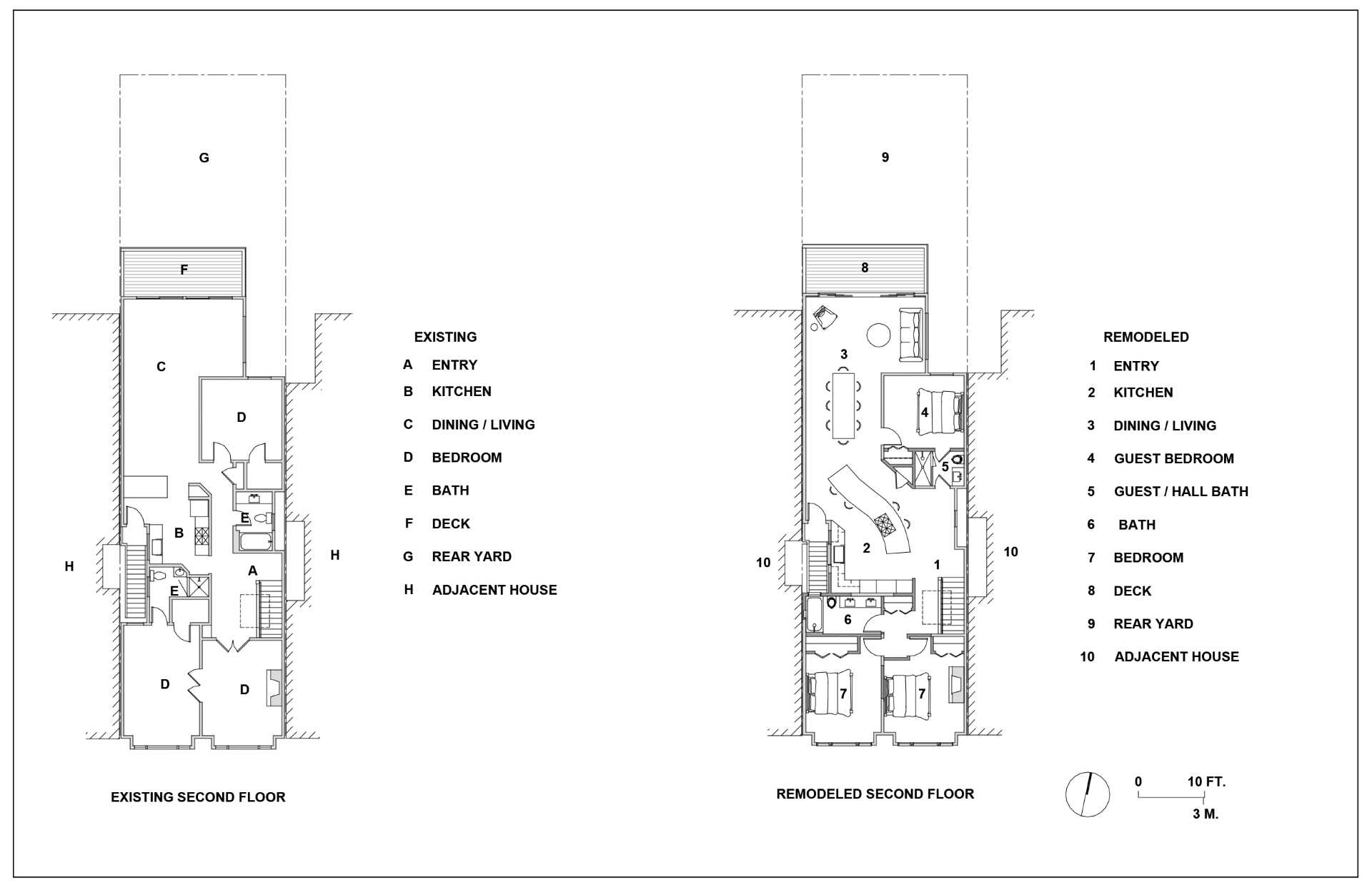 Photography by Jean Bai
Source: Contemporist